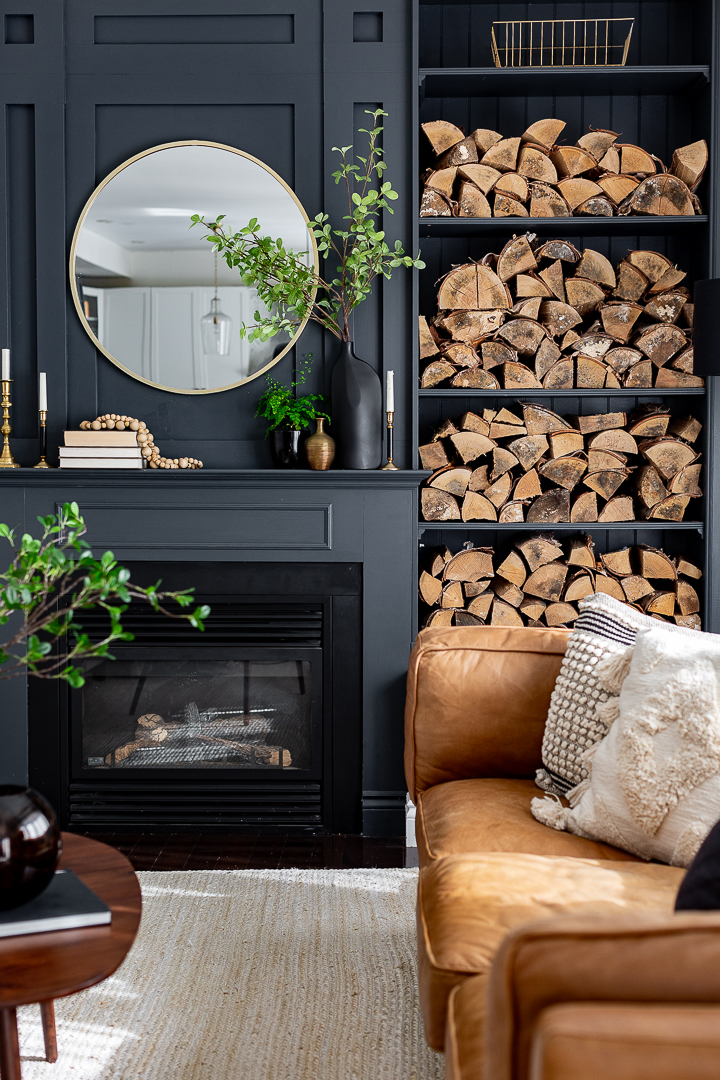 Hello friends. I hope you're doing well. I had a horrible weekend as my Instagram account was hacked and I still don't have access to it. I'm both hopeful and terrified that I might never get my account back. I'm also angry at myself for caring so much about an Instagram account and crying for almost 24 hrs over it. But it's not just the account that I'm sad over, it's years of hard work, relationships and personal thoughts that were just taken from me. It wasn't done by accident, it was done intentionally and maliciously.
The people who hacked my account sent me consecutive emails telling be that I had X number of hours to respond or they would delete my photos and/or sell my account. They continued to do so throughout the evening and next morning.
They basically terrorize people into giving them money. It's apparently a lucrative 'business' and these people have huge networks and machines to help them accomplish this. 🙁  I have contacted Instagram and filled out the appropriate forms and now I sit and wait to see what will happen.
In the meantime, I opened a new account until (hopefully) I get my old one back. Please feel free to follow me there as I'm going to continue posting..:( And if I have start from scratch, gulp, I guess that's what will have to happen.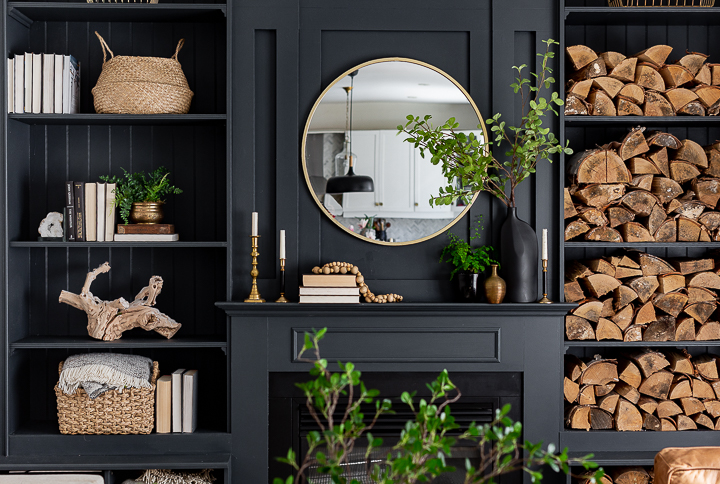 But as they say, 'the show must go on' and today I wanted to quickly share my mantel set up two different ways.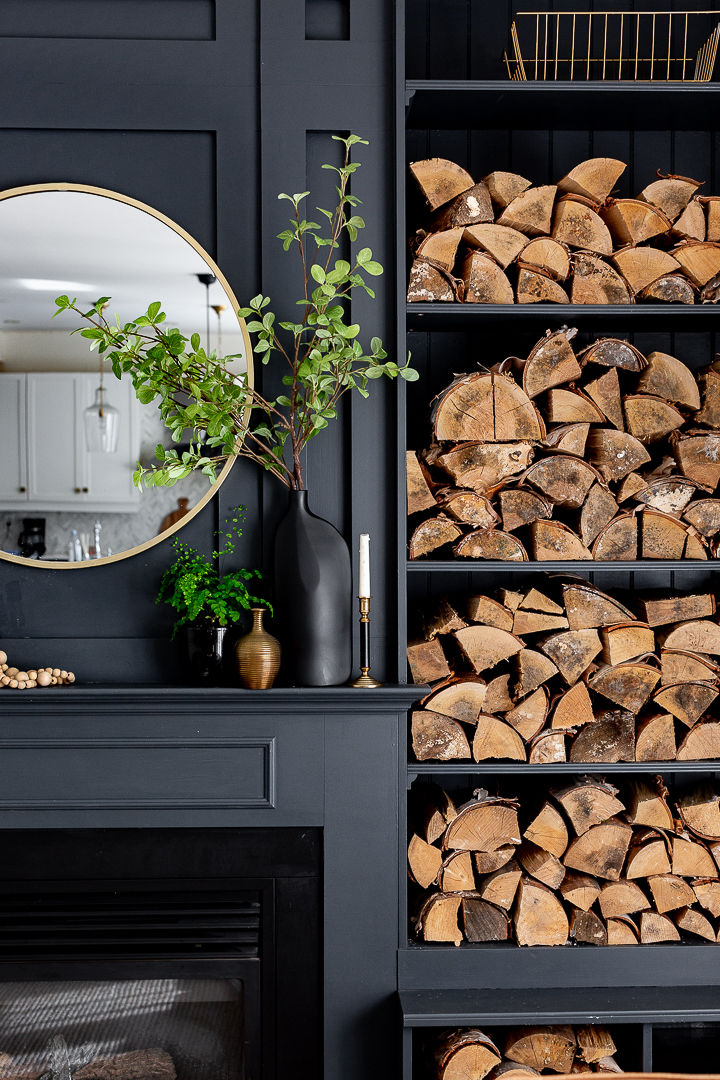 I'm still loving the logs on the shelves so I'm keeping them  at least for the winter. Even though I've been craving to paint the shelves again. It never ends..lol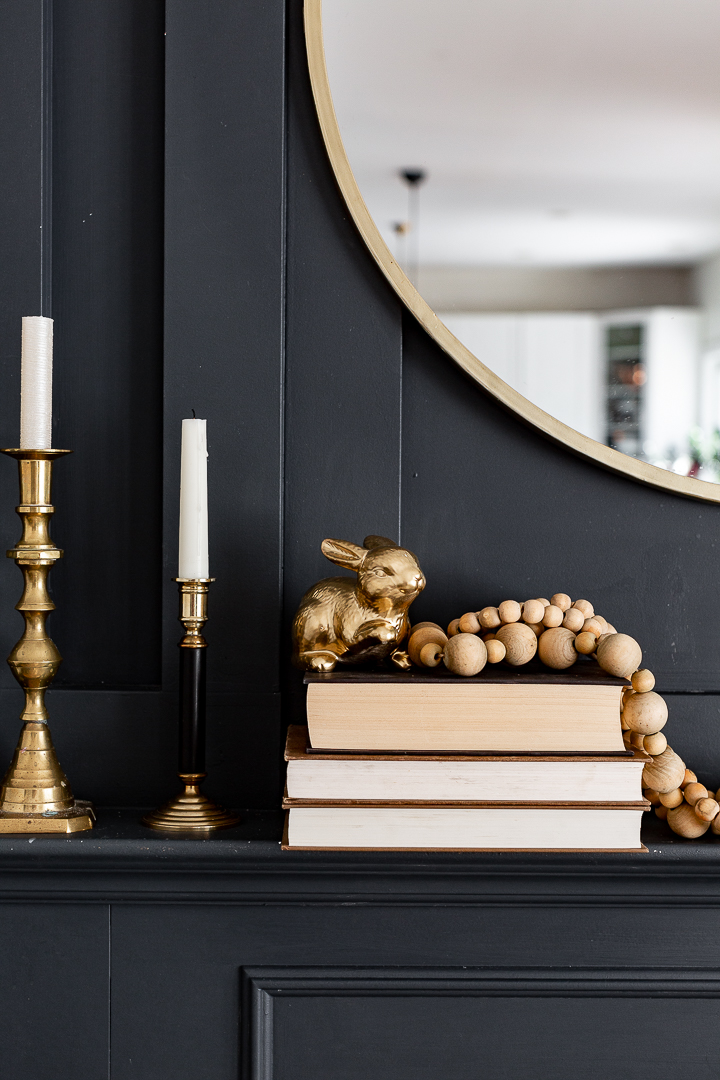 As usual, I wanted to keep the mantel fairly simple and just added some candle holders from the thrift store, some old books and this Dollar Store bunny I spray painted last year.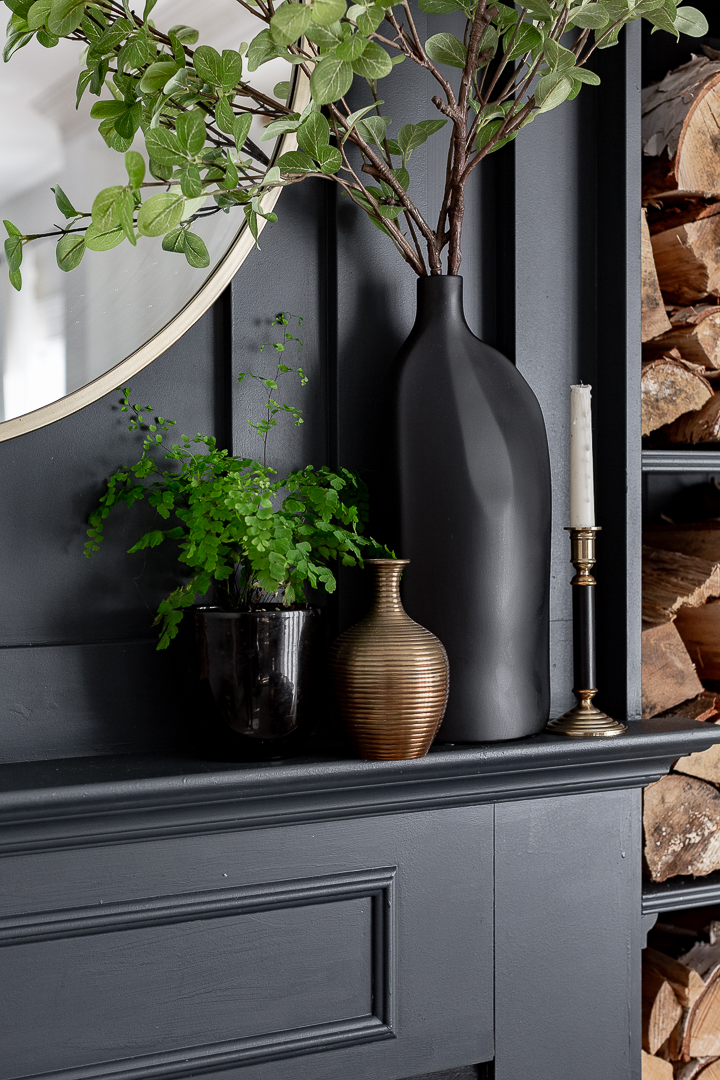 On the other side, I also used mostly thrift store items. The tall vase was once a very…. let's just say, unpleasant green. I spray painted it with matte black spray paint and now it looks super trendy. The brass little vase is also thrift store as well as the candle holder.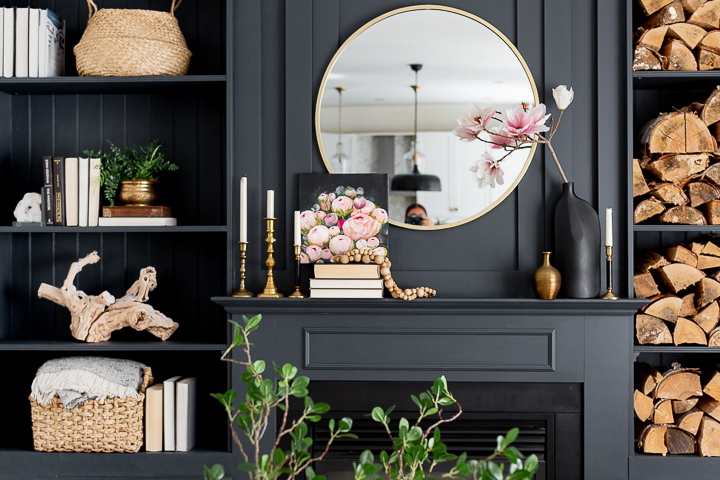 But for those of you who want a little pink for spring…I added a touch of it. Just to see how it would look.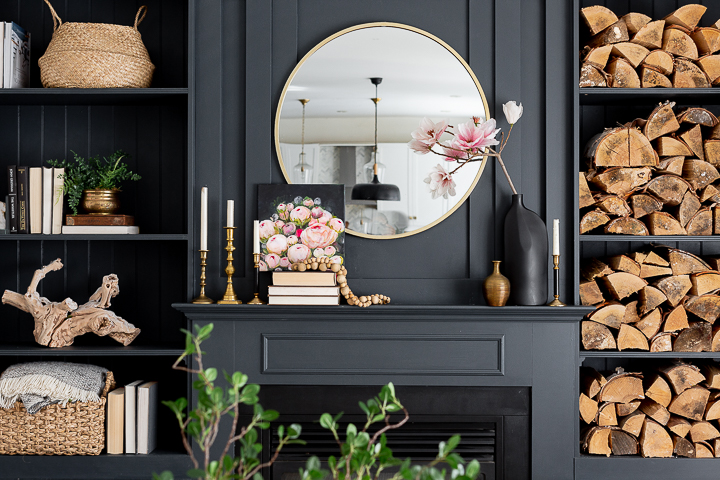 I painted that little canvas a couple of weeks ago. I've actually been painting a lot in the evenings to get my mind off all the things that are going on in my life right now. sigh.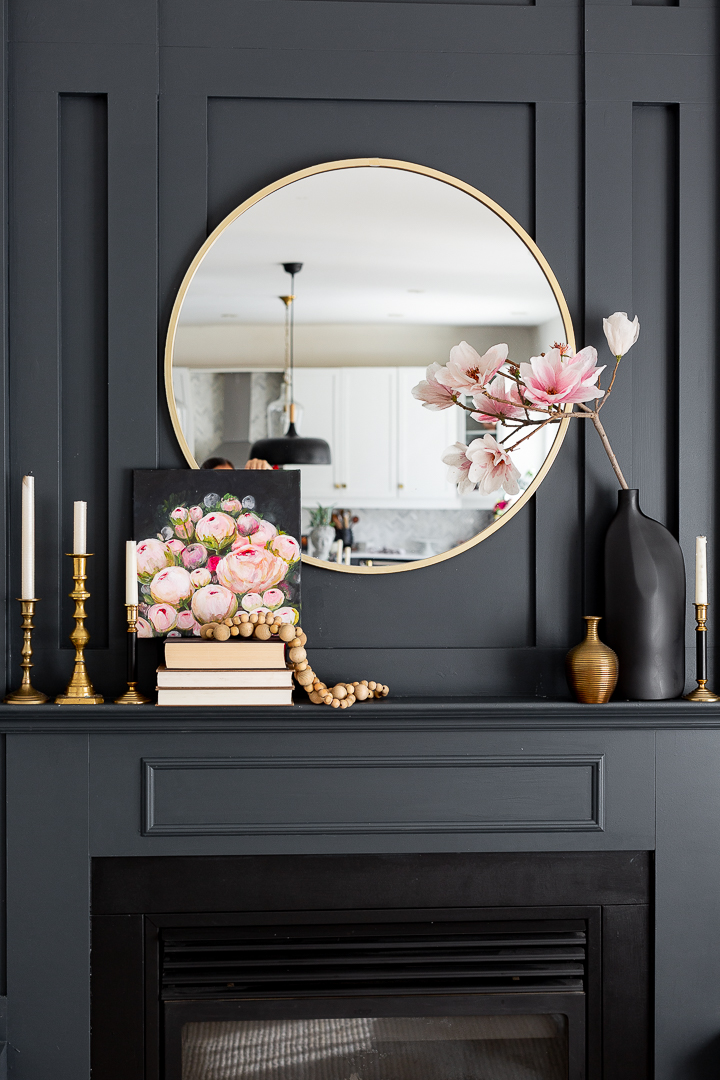 I didn't have any pink blooms so I made some pinky Magnolias from crepe paper. I'll do a tutorial later on this month. I always forget how much I love paper flowers. I used to make them all the time. HERE. HERE. HERE. HERE . HERE…..you get the point. You can just search paper flower in the search bar and you'll get a lot more…:)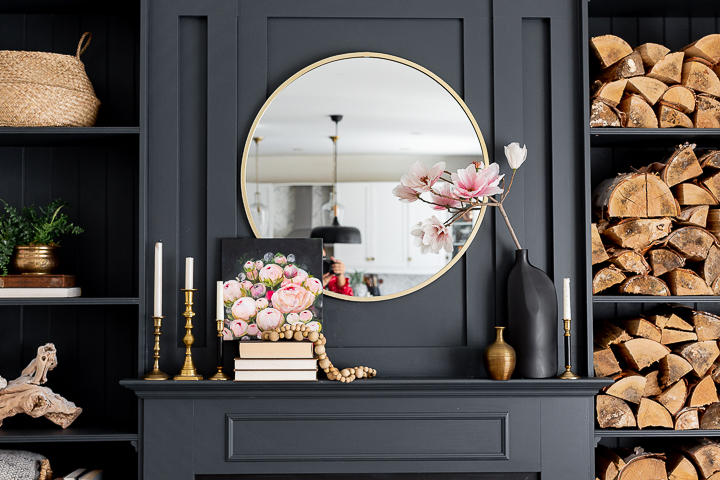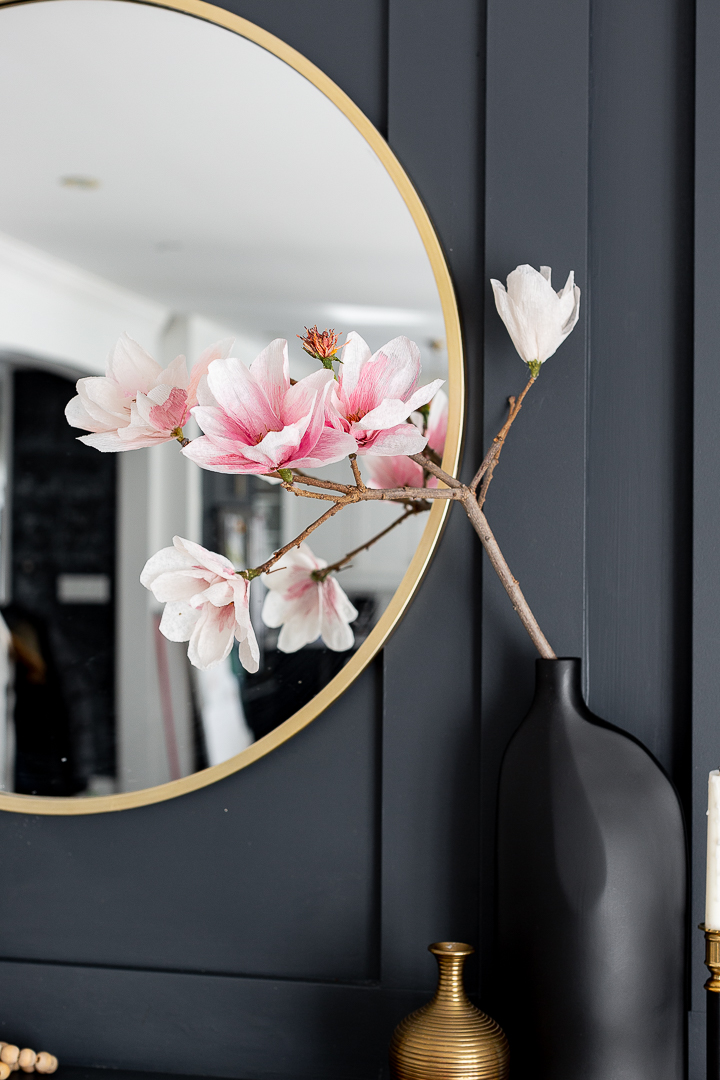 Here's a closer look. They're not as realistic as I wanted them to be because I didn't use my expensive crepe paper…ha But I think they still look pretty.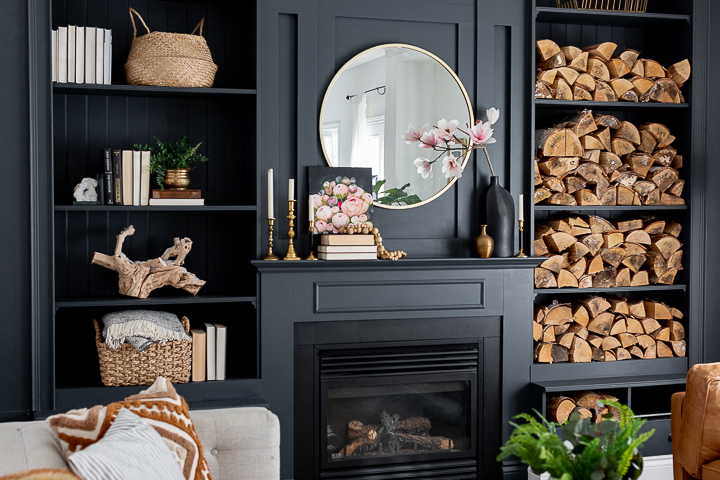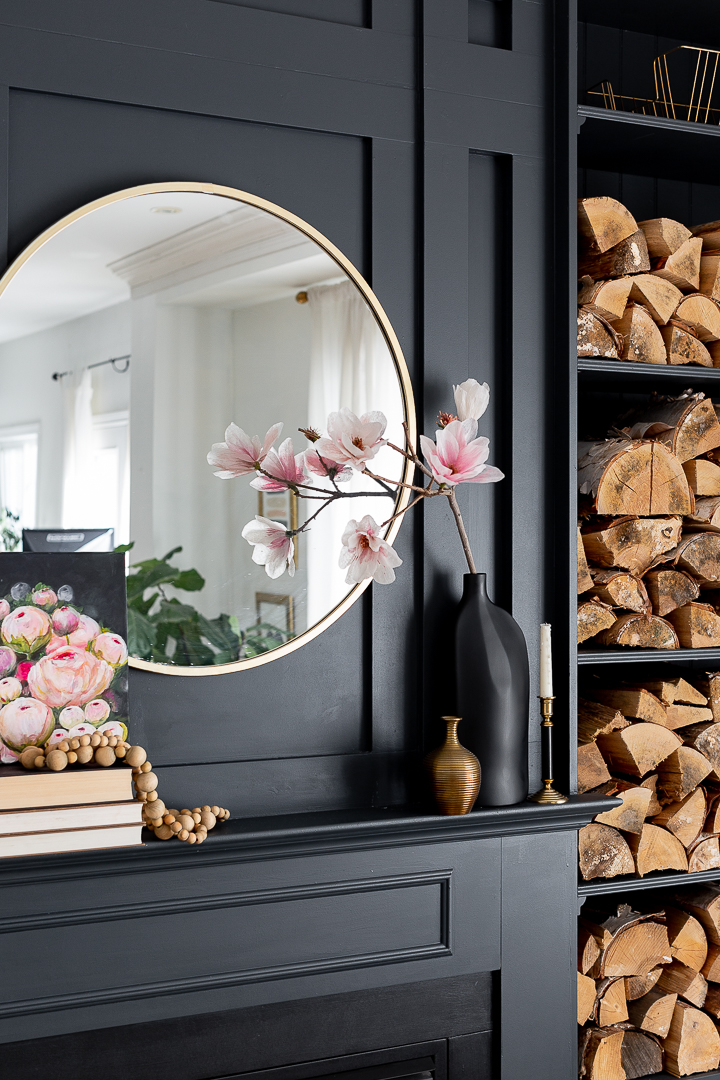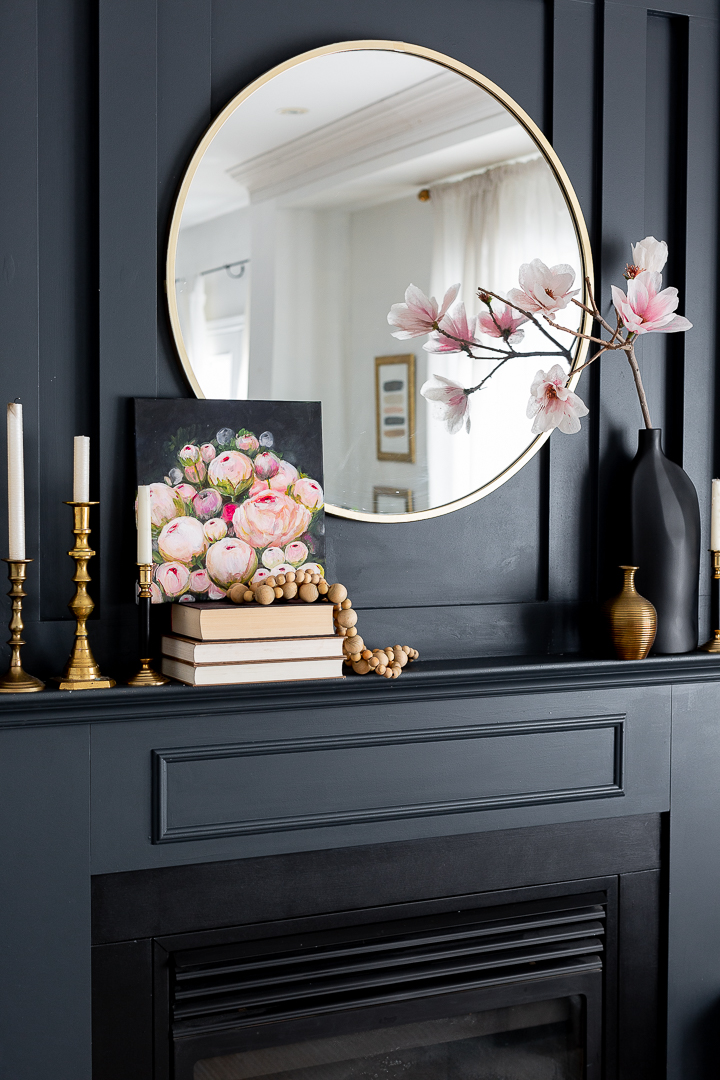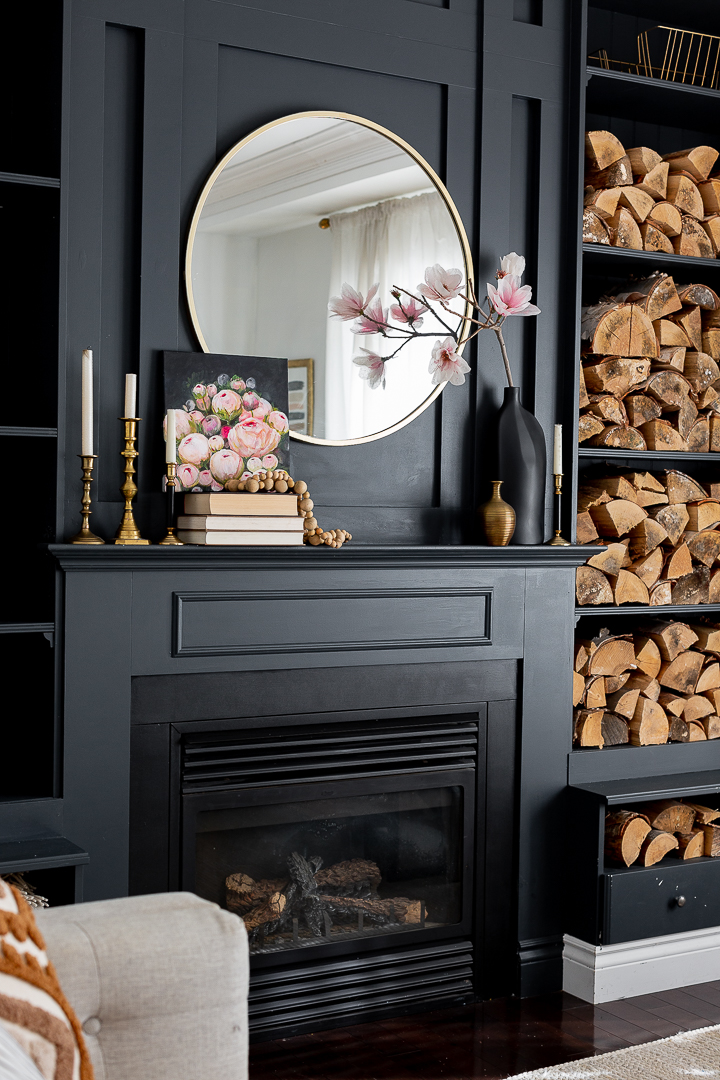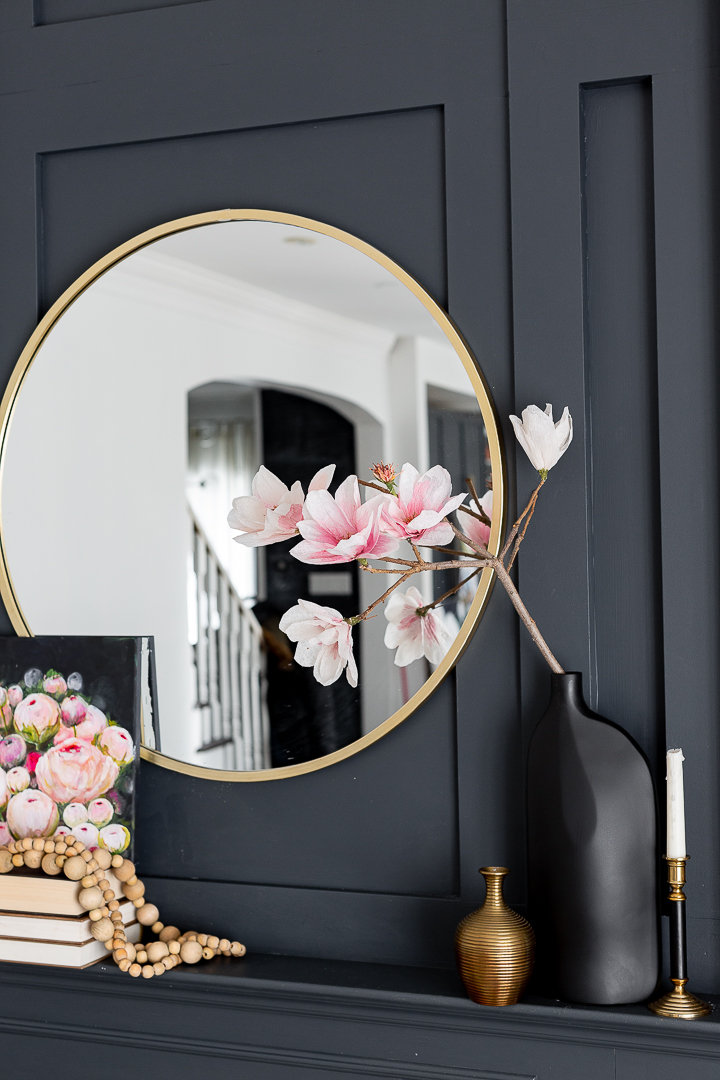 Well, that's it for now. Do you prefer the neutral with greenery or the pinky?
Let me know in the comments below…and also if you've ever had your account hacked, what did you do? Any help would be so appreciated. 🙂
Please don't forget to check out the rest of the spring mantels and vignettes below for more inspiration. Thank you so much for stopping by today and for always giving me so much love.
Lucy
Designthusiasm | On Sutton Place | Shabbyfufu
Maison de Cinq | StoneGable | Southern Hospitality
Town n Country Living | My 100 Year Old Home | Sanctuary Home Decor
Rooms for Rent | Craftberry Bush