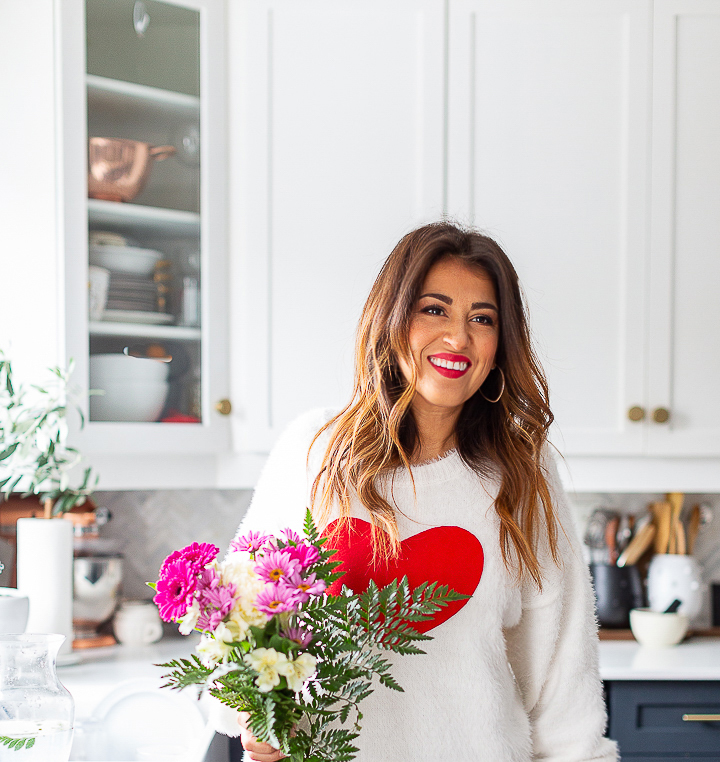 Hello friends. I hope you've been doing well. It's been a stressful couple of days as my daddy suffered a minor stroke last week. He's doing better but I'm still shaken up and a little ( a lot)  paranoid of another scare. I'm so grateful that he had the wisdom to call me and I could get him to the hospital on time. It definitely has been a wake up call for the rest of us that heart health is so important.  We're so committed to helping him get the right nutrition and make a change in his lifestyle. Even though he can be a little stubborn when it comes to all of that, I'm hopeful that this incident has sparked a renewed sense of urgency in him and he will take things seriously.  I will tell you more about the incident in the future.
As you can imagine, I haven't been able to really focus on blogging but today I wanted to share the easiest Valentine's day sweater tutorial since Valentin's day is only a couple of days away and I meant to share this last week.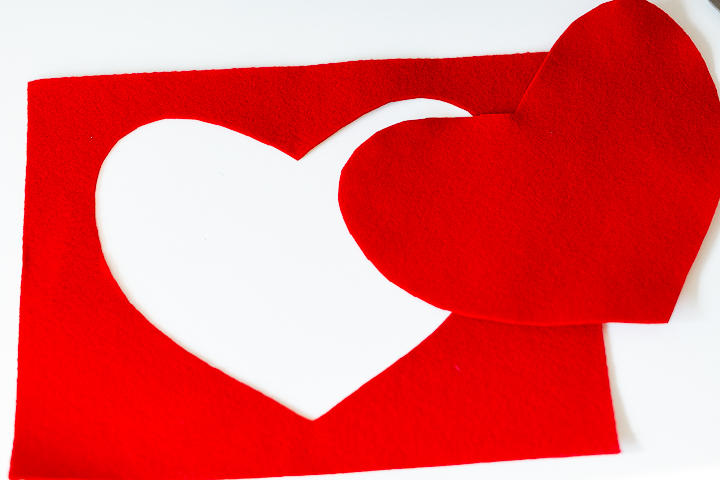 Ready? All you do is cut out a heart shape out of peel and stick felt…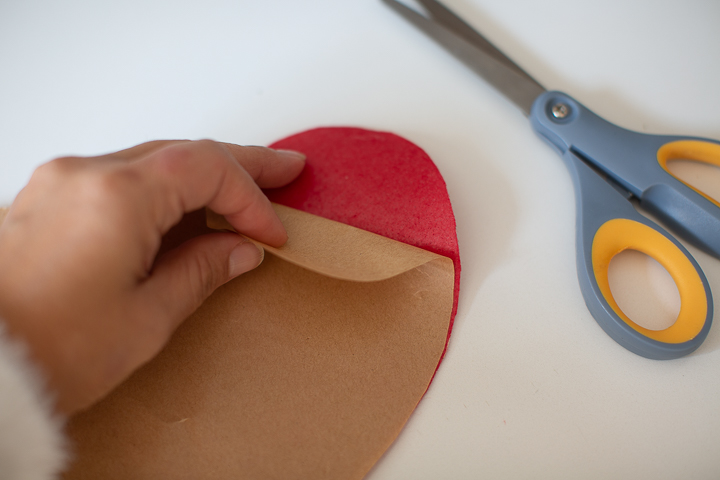 Peel the back and stick it onto any sweater you'd like and Ta-Daaaa!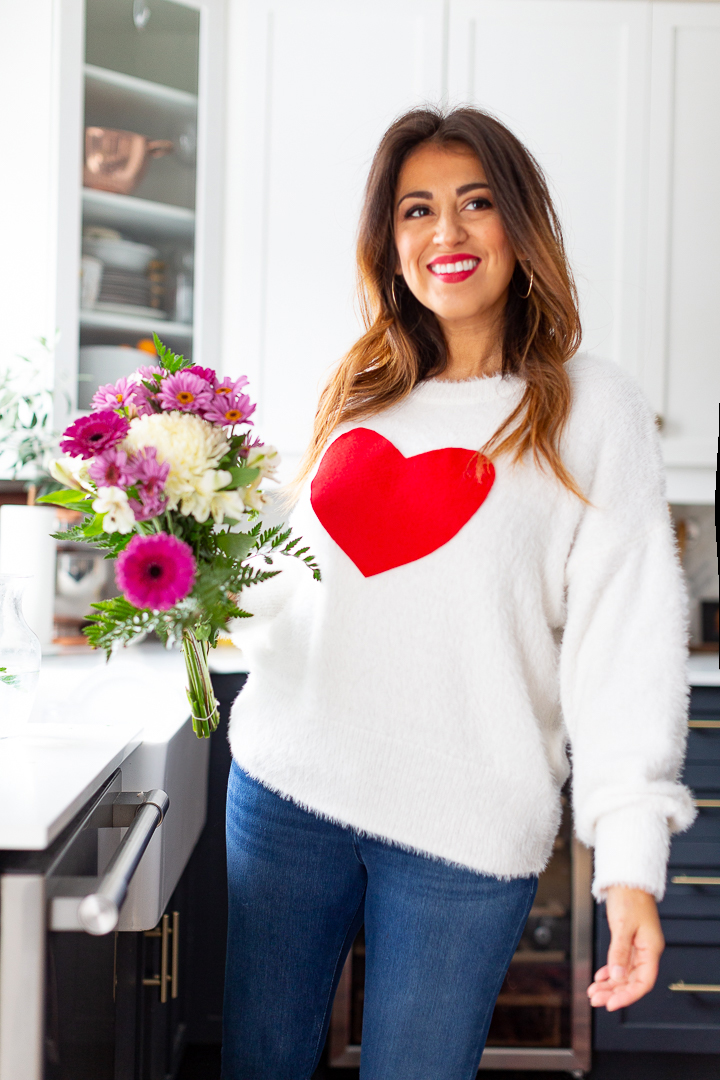 You can of course choose to sew yours in for a more permanent patch. But I like this sweater and want to be able to wear it throughout the winter. That's not to say you can't wear a heart sweater after Valentine's day . Ha.
Well that's it for now.  I'm hoping to be back to a normal blogging schedule soon but at the moment, I'm spending my days with my daddy as my mom and siblings have to work during the day and I don't want to leave him all alone just yet. I'm so blessed that I have the ability to be with him.
Thanks so much for stopping by today. I will see you soon.
much love,
Lucy