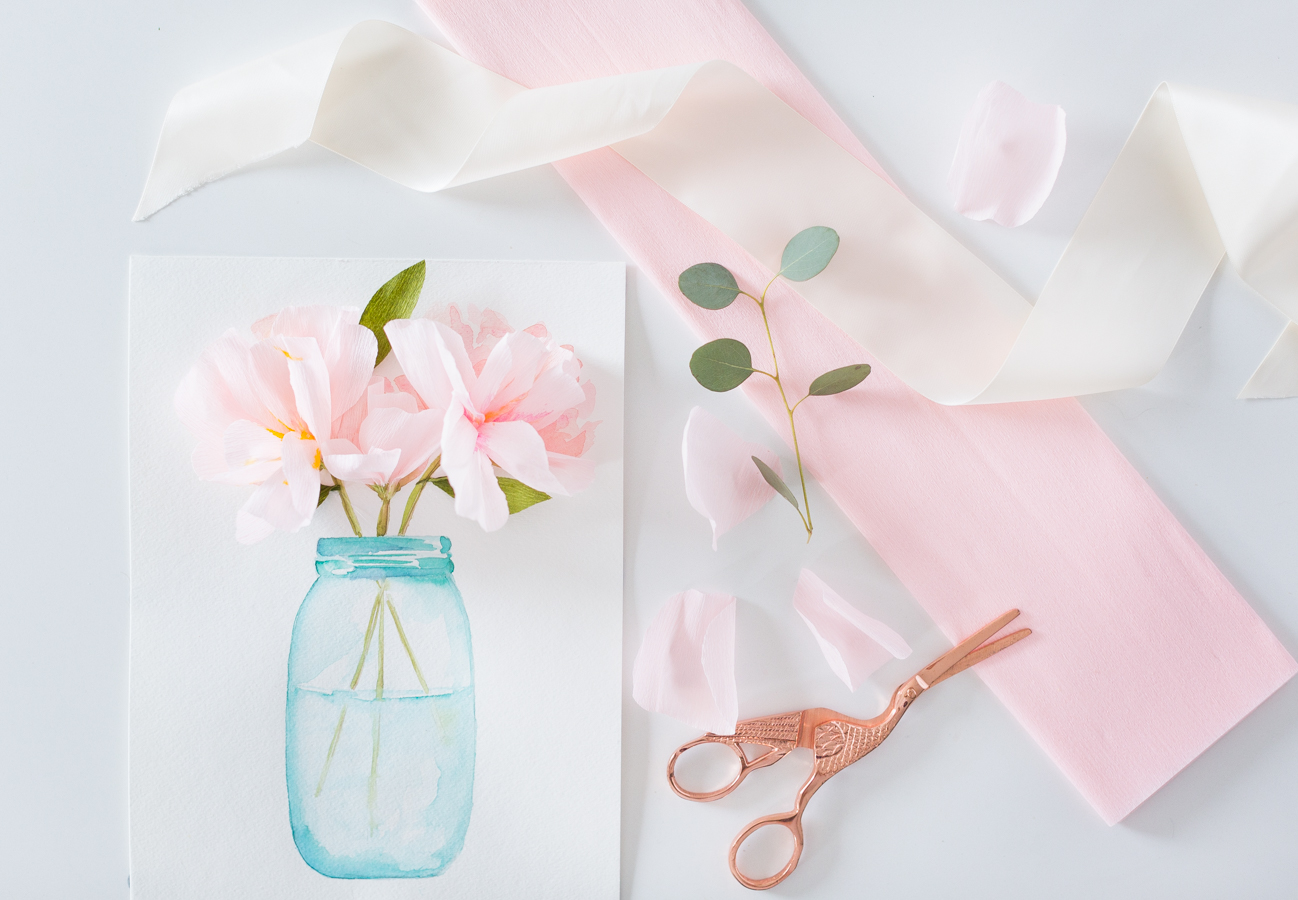 Hello friends. I hope you've been doing well. I've been a little busy and have not had much time to create. I did however, make this sweet little piece of art to share with you.
I combined my love for watercolor and paper flowers and I love how whimsical it turned out.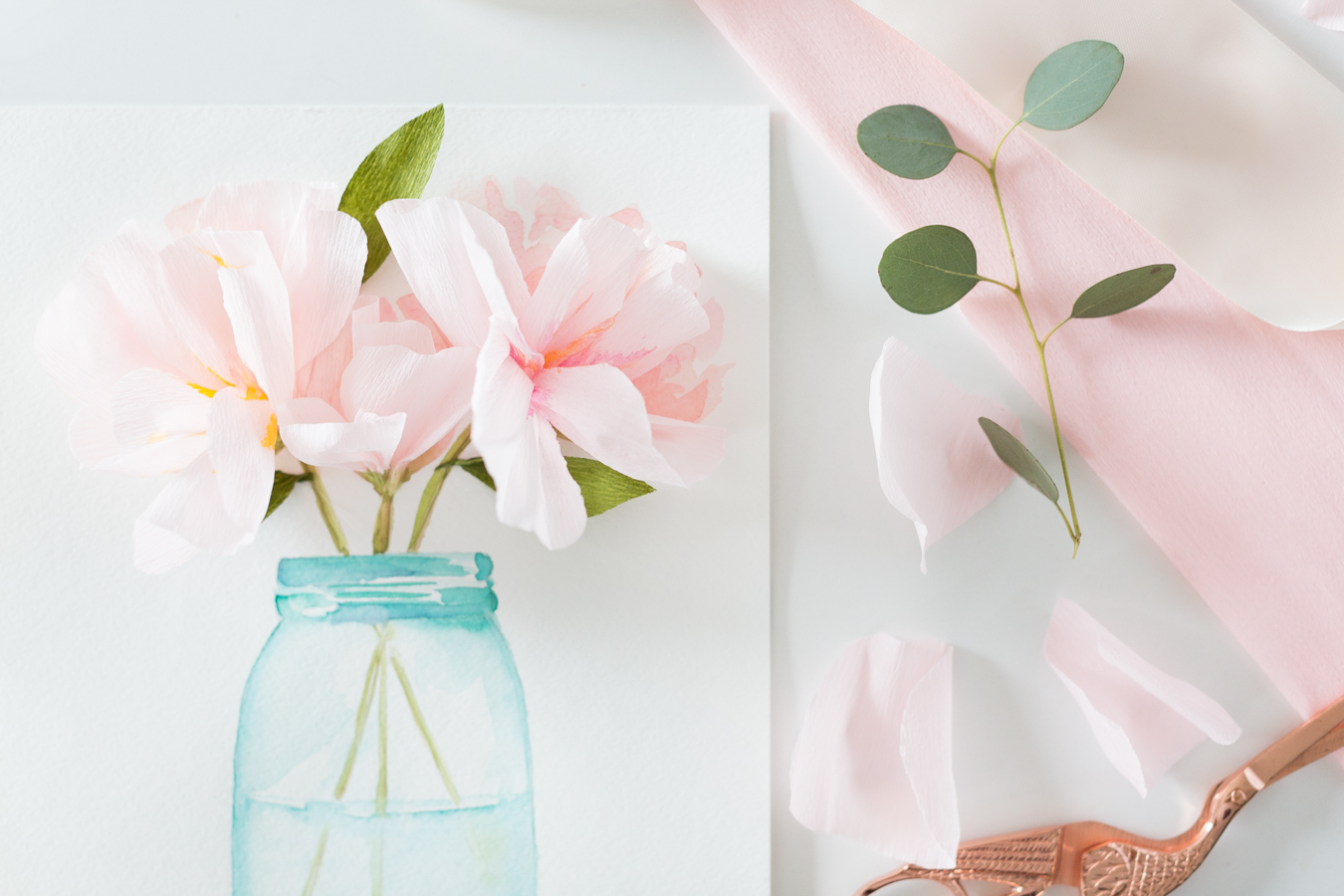 I added a touch of watercolor to the petals for a little more interest…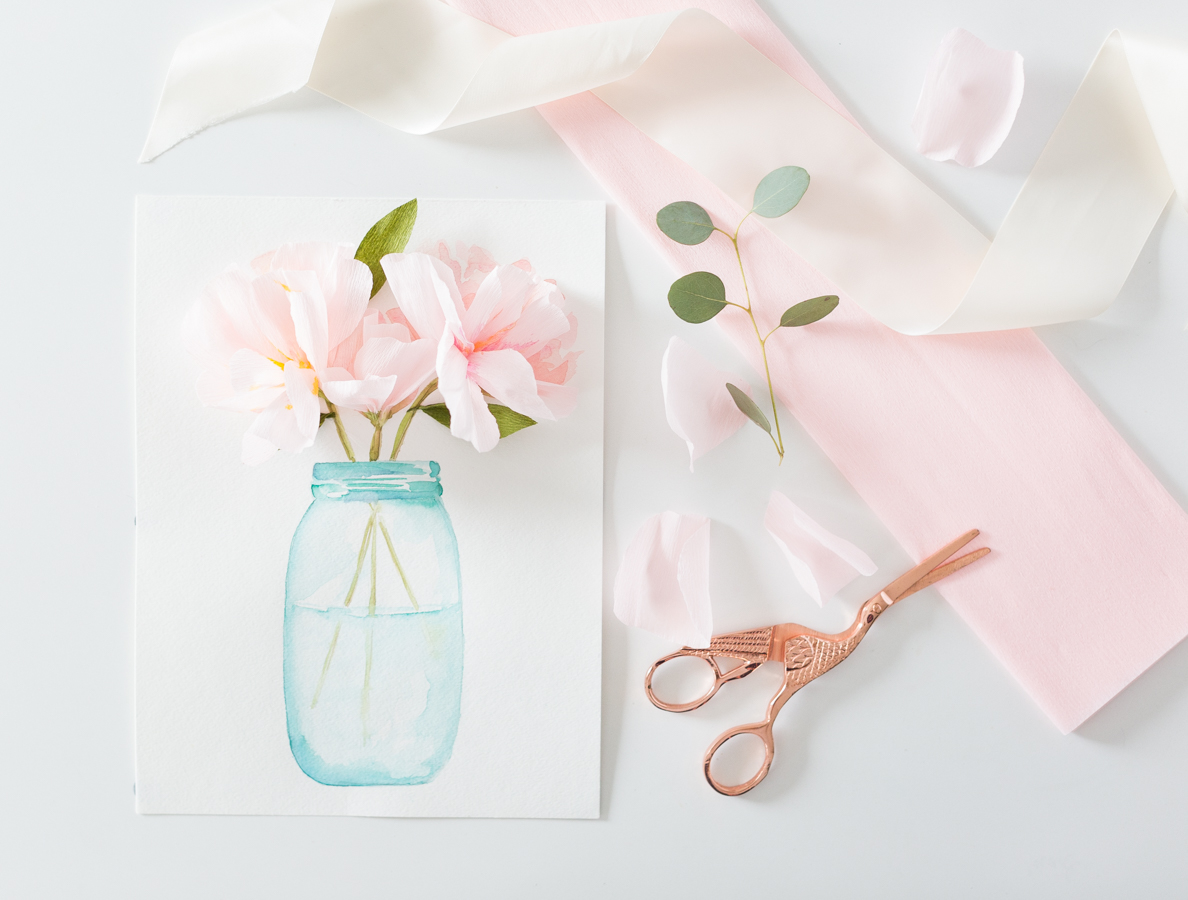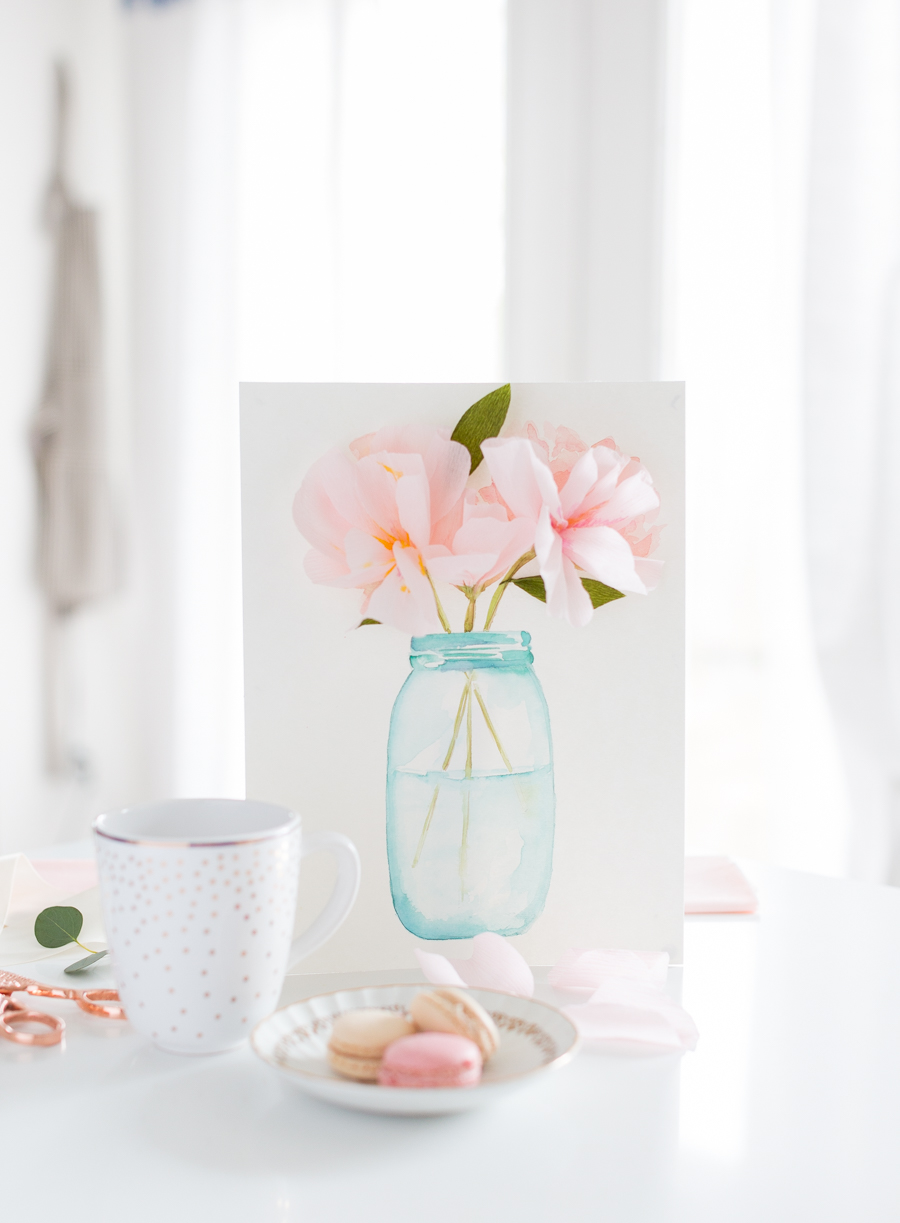 I had a little fun with my new creation…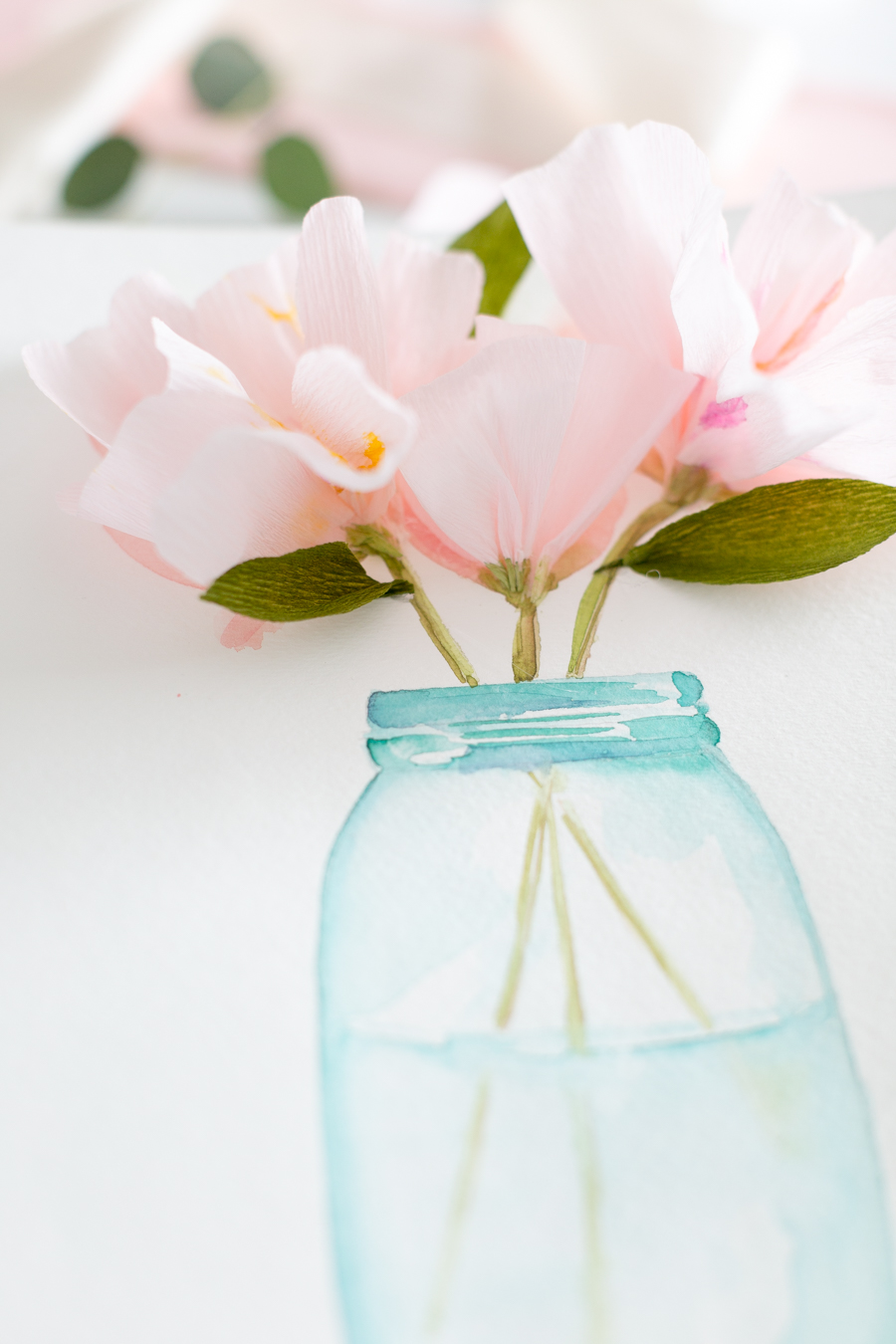 Here is how easy it was to make it….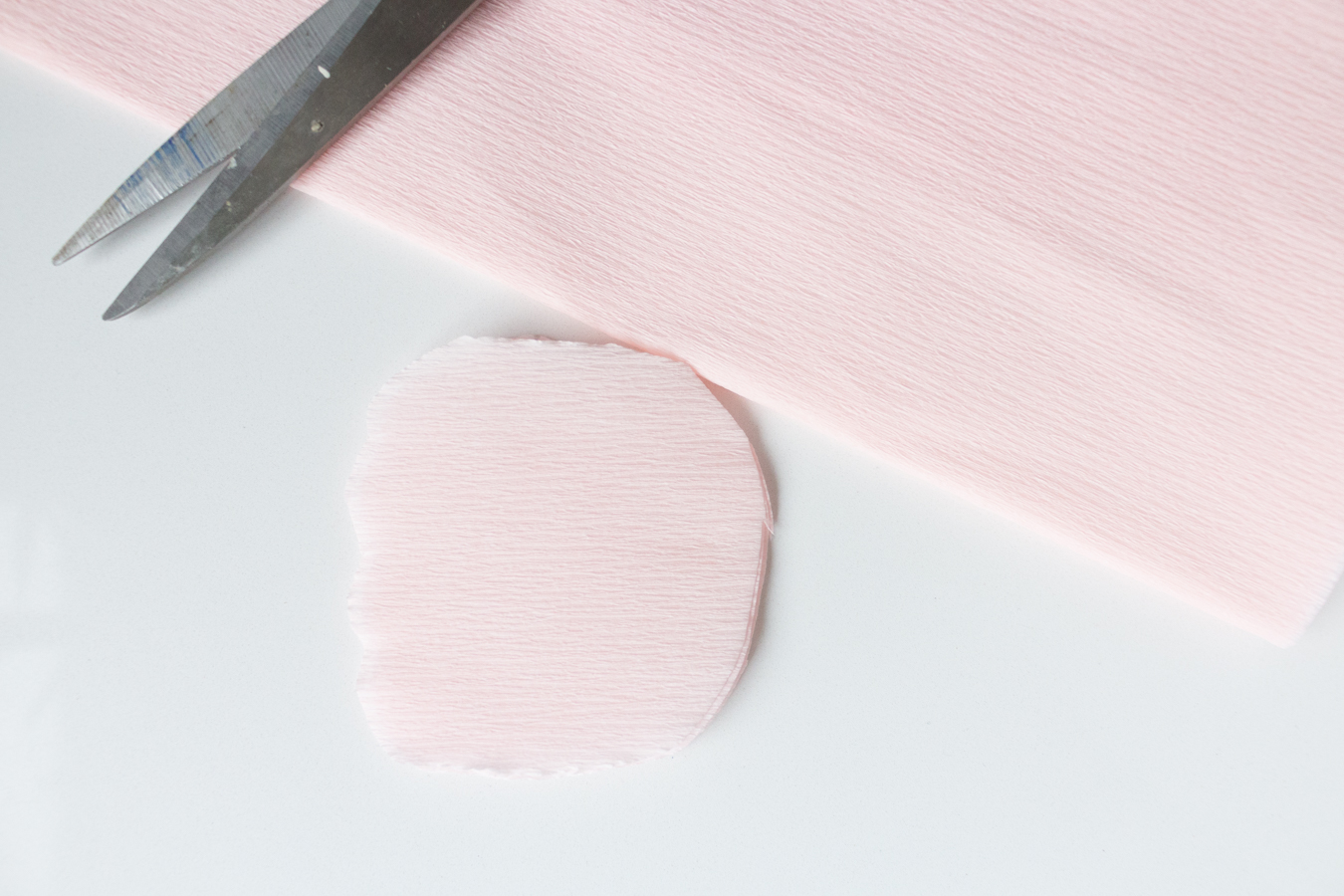 Cut some petals from tissue or crepe paper…Here is my favourite crepe paper to use.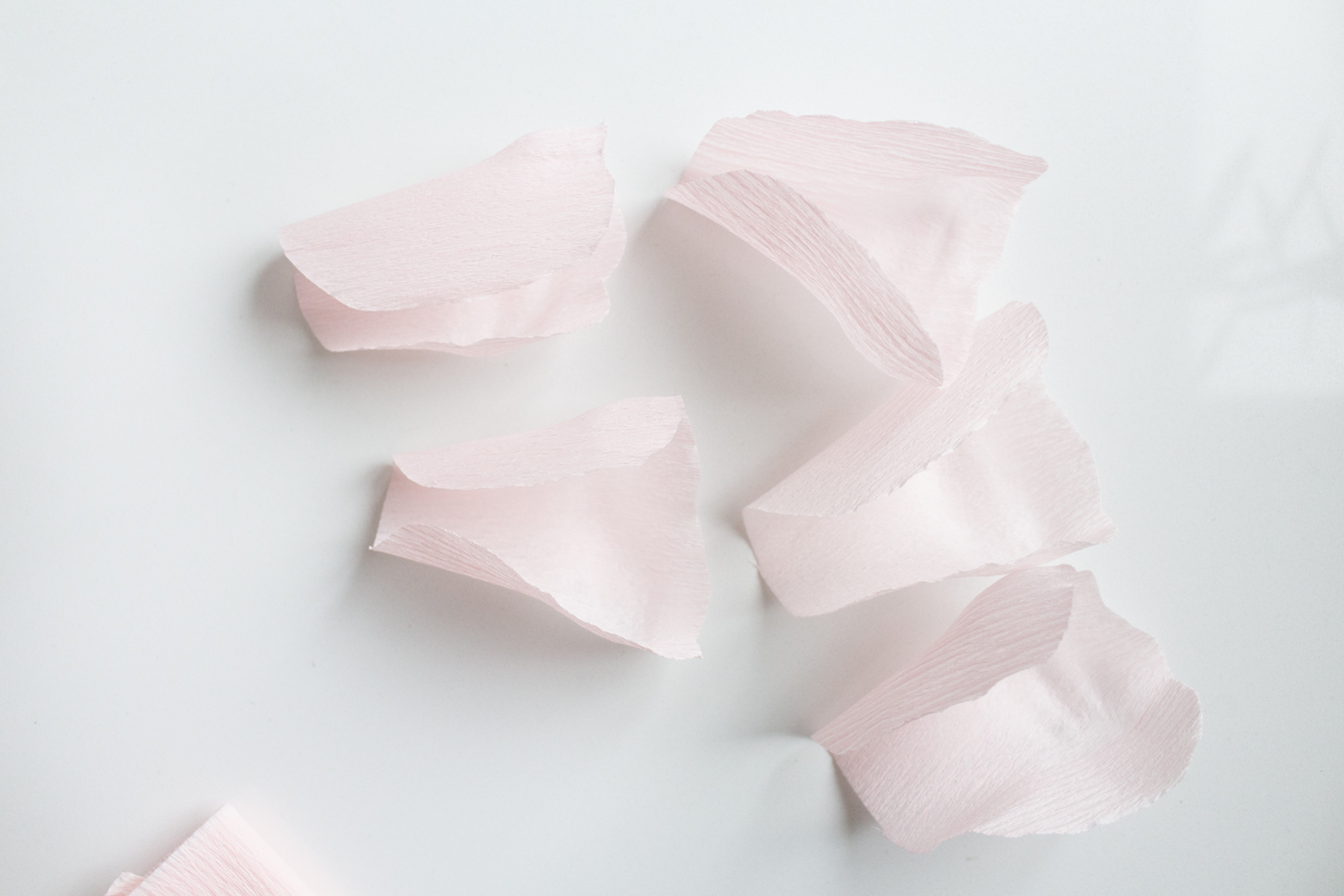 If you use crepe paper you can now cup them…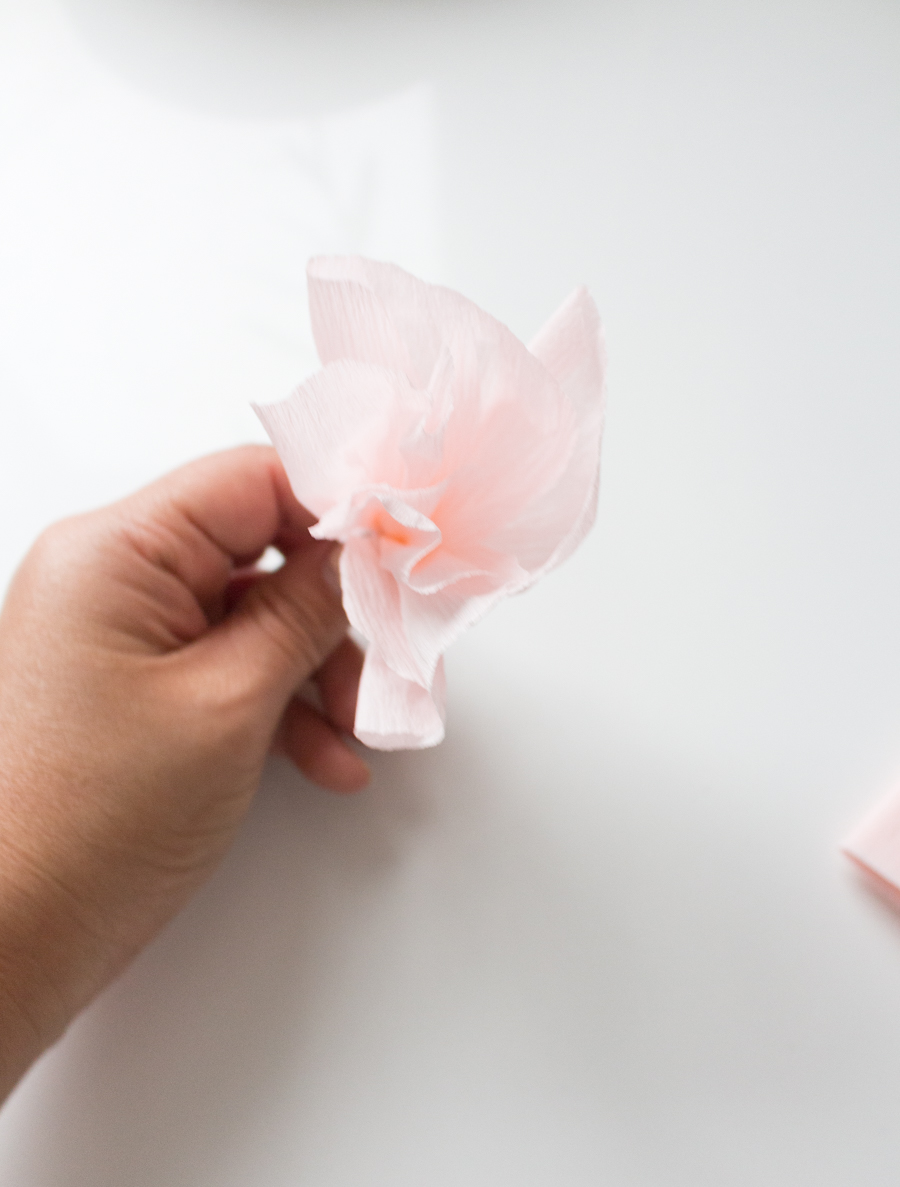 Pinch and glue them all together at the bottom in a little bunch…
If you're not too comfortable with watercolor, I painted the jar for you to print and use… (RIGHT CLICK ON THE IMAGE AND SAVE ONTO YOUR DESKTOP TO PRINT. )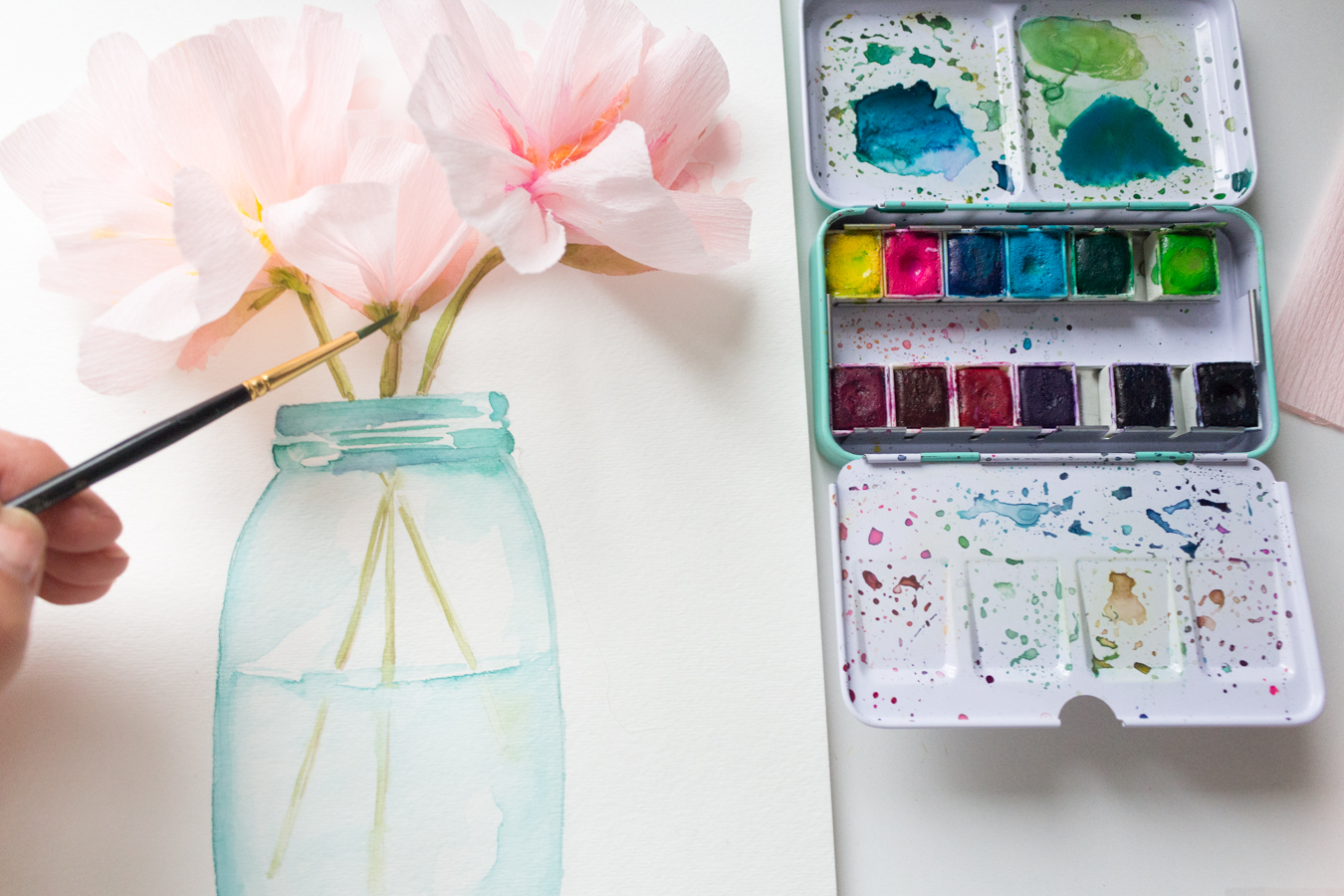 Glue flowers to the printable and add a few touches of watercolor for more interest…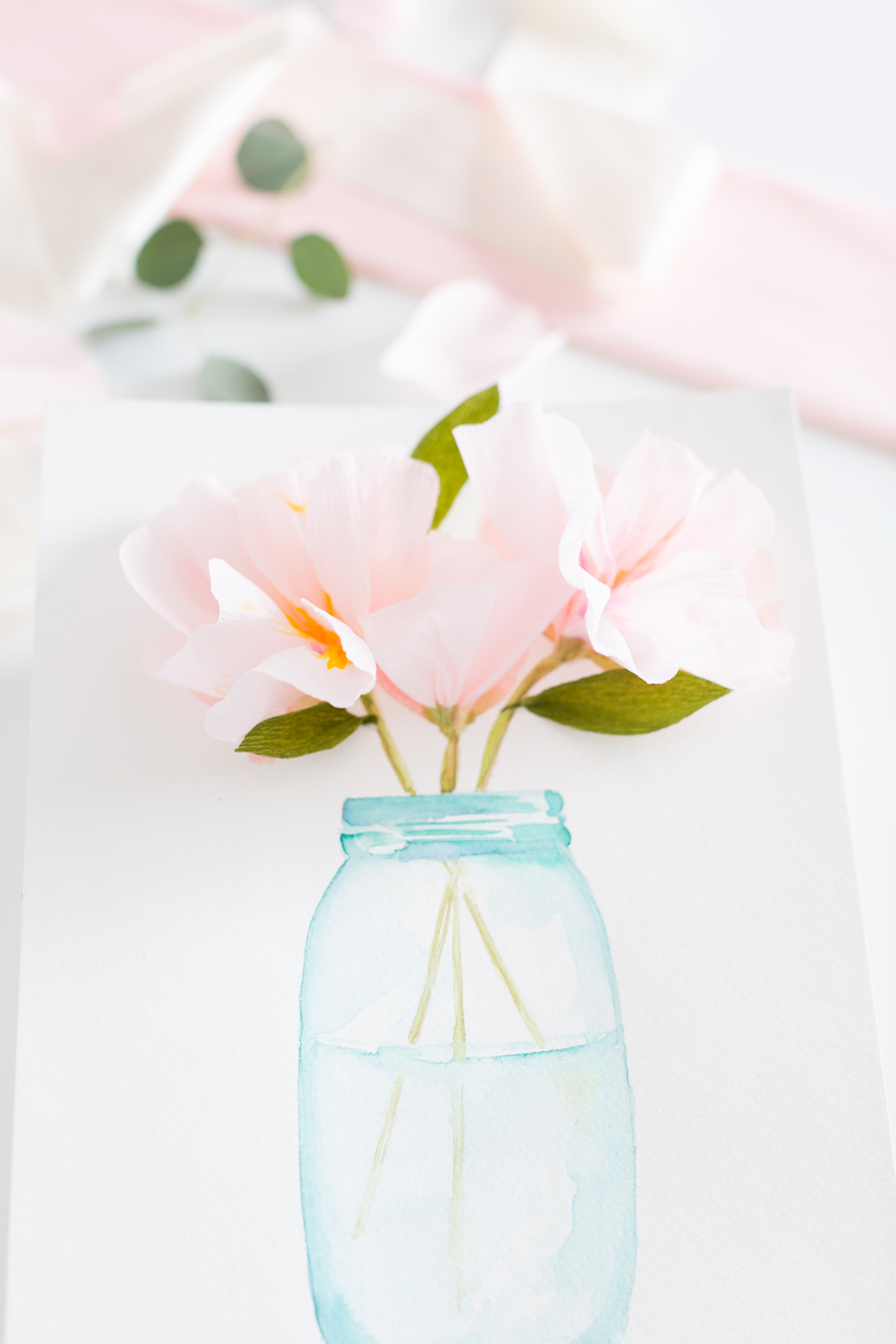 And there you go….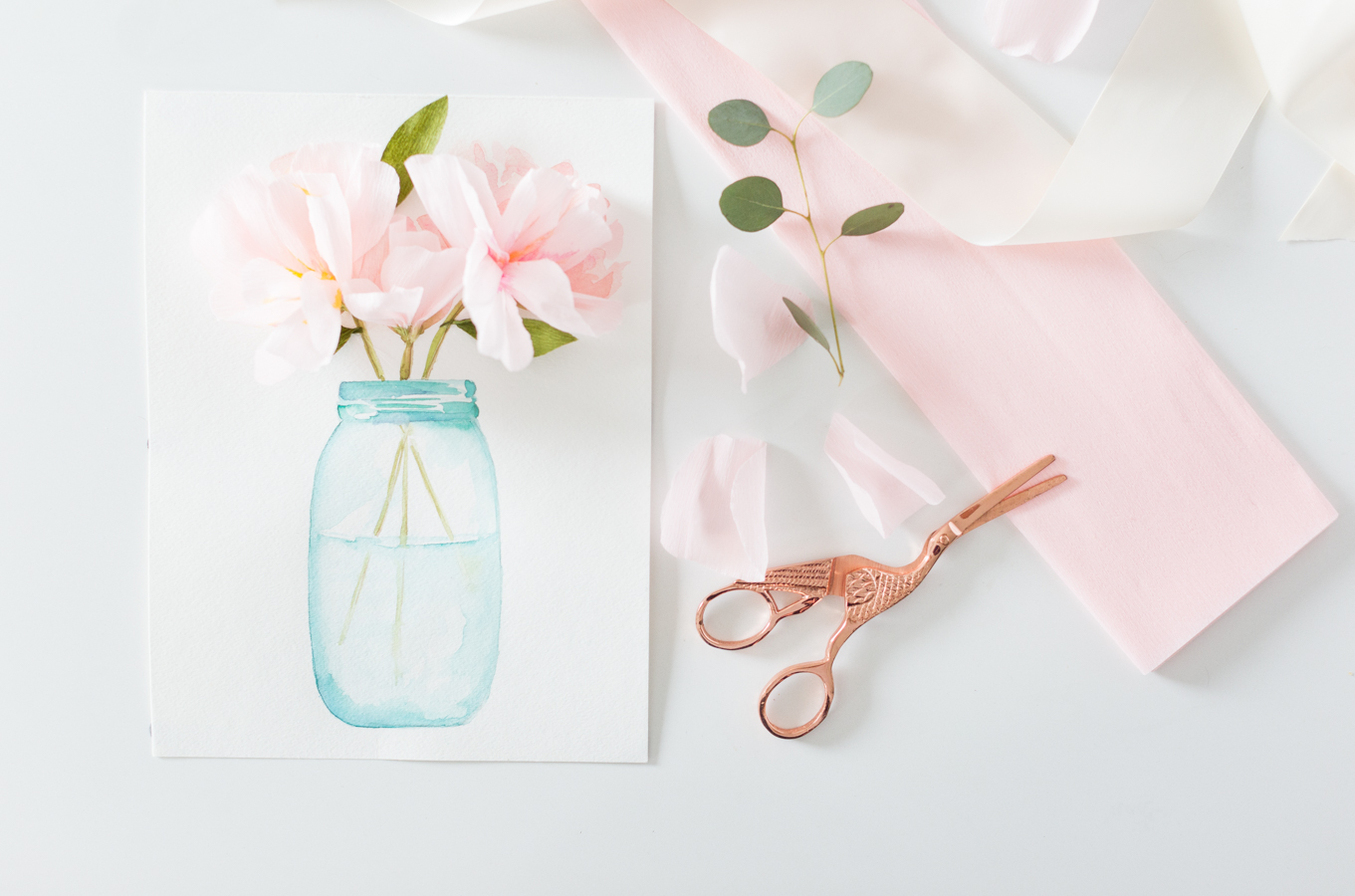 Cute right?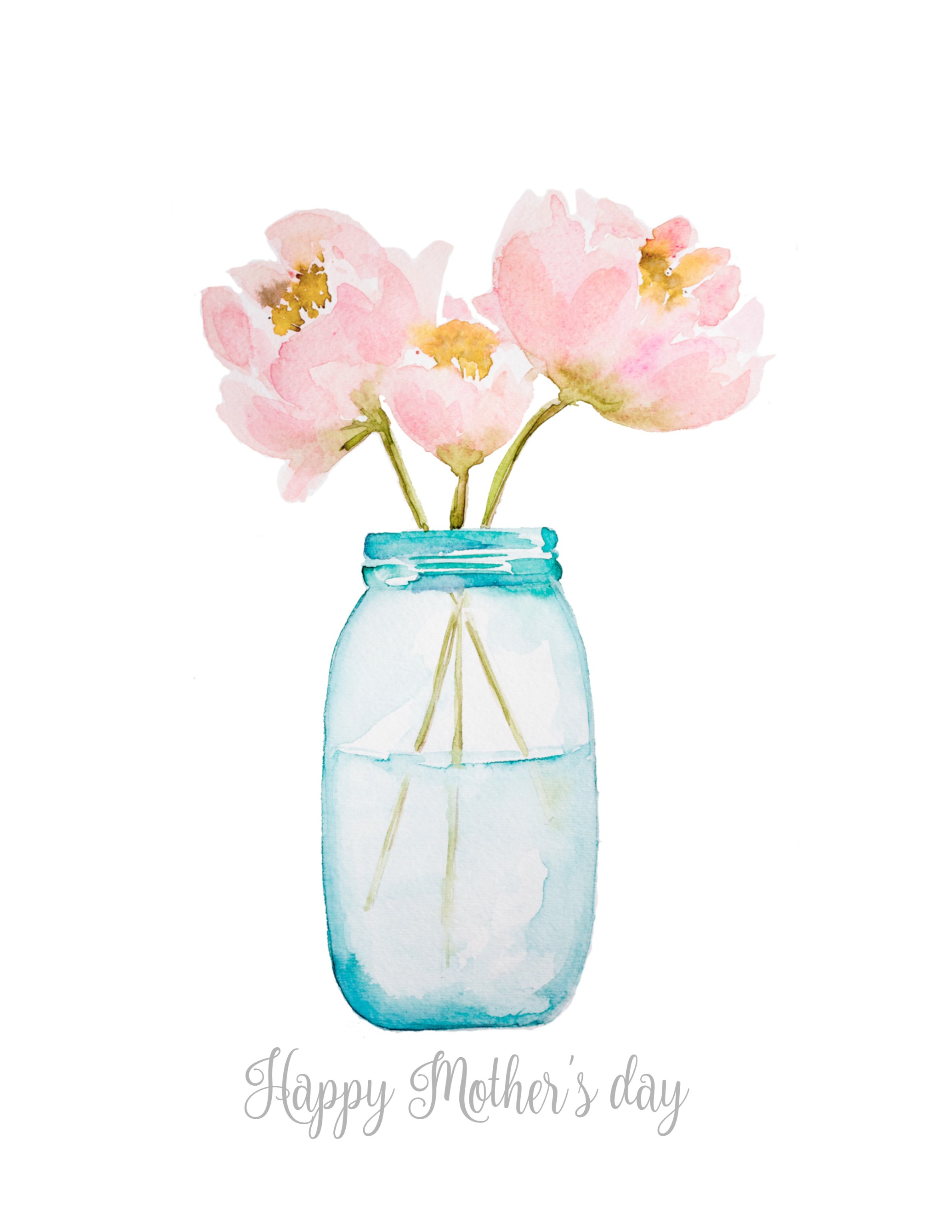 In case you wanted to skip the entire paper flower part, here is a free printable with watercolor flowers. One for Mother's day….
(RIGHT CLICK ON THE IMAGE AND SAVE ONTO YOUR DESKTOP TO PRINT. )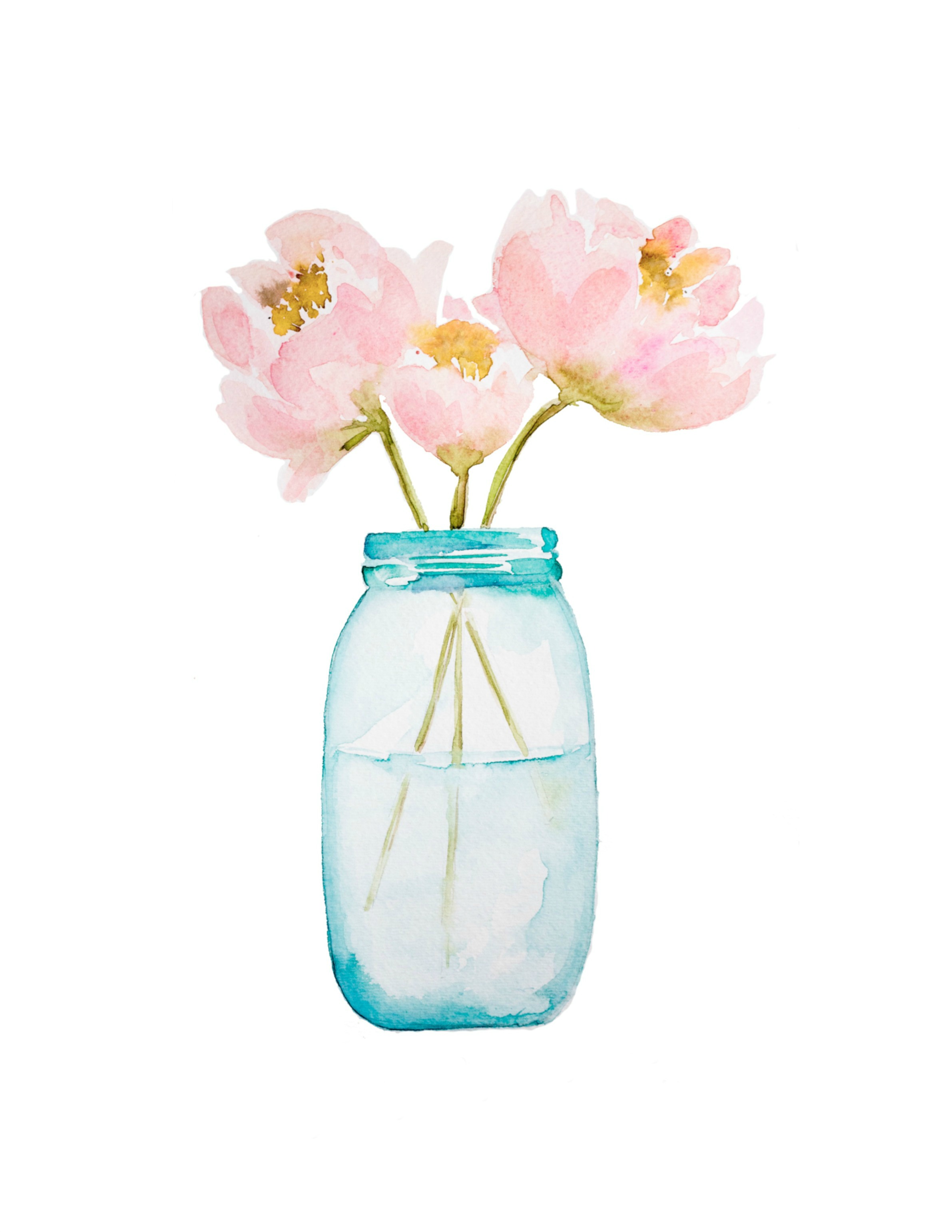 And a plain one…:) (RIGHT CLICK ON THE IMAGE AND SAVE ONTO YOUR DESKTOP TO PRINT.)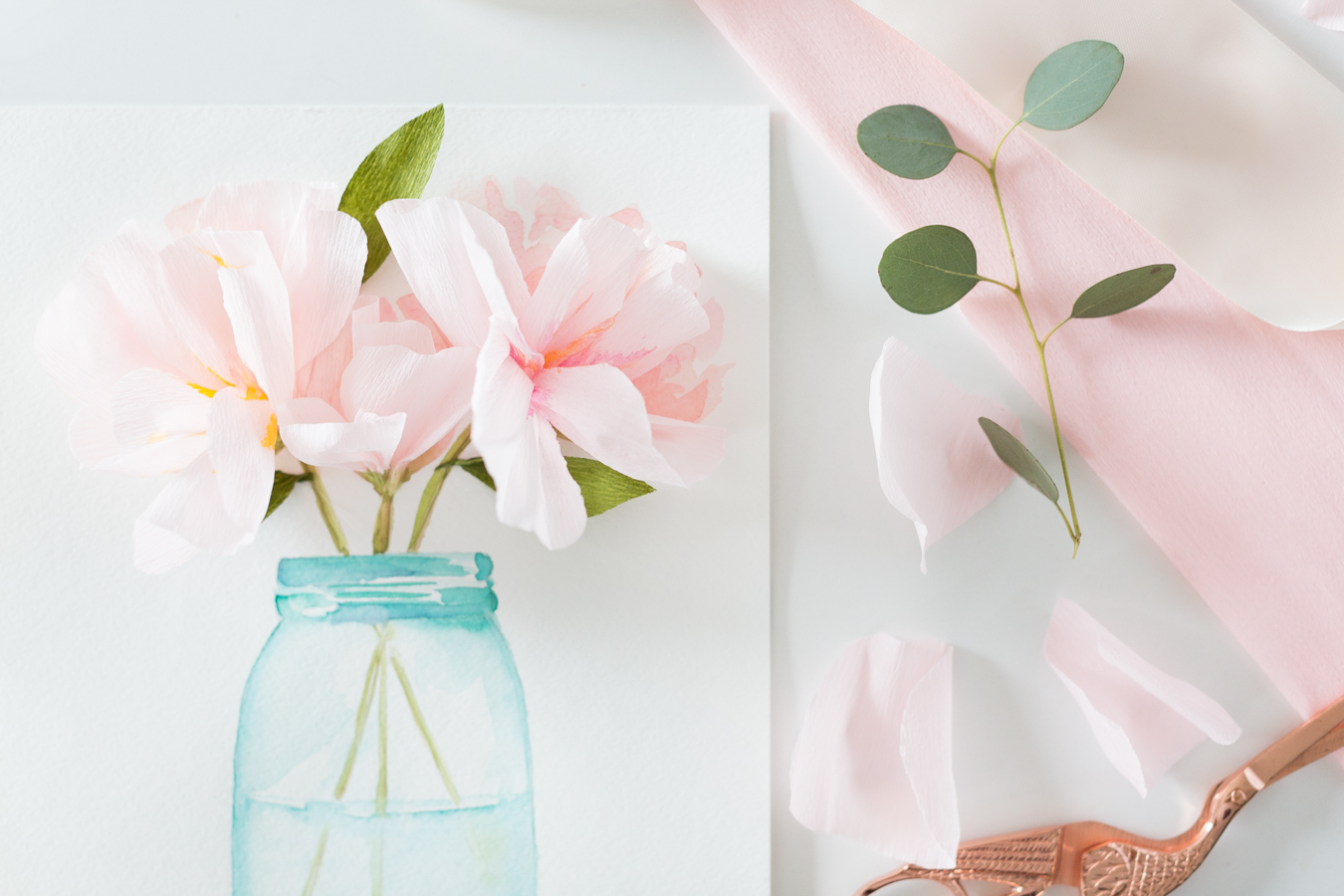 I hope you like it…:)
Thank you so much for stopping by today friends.
See you soon…xo