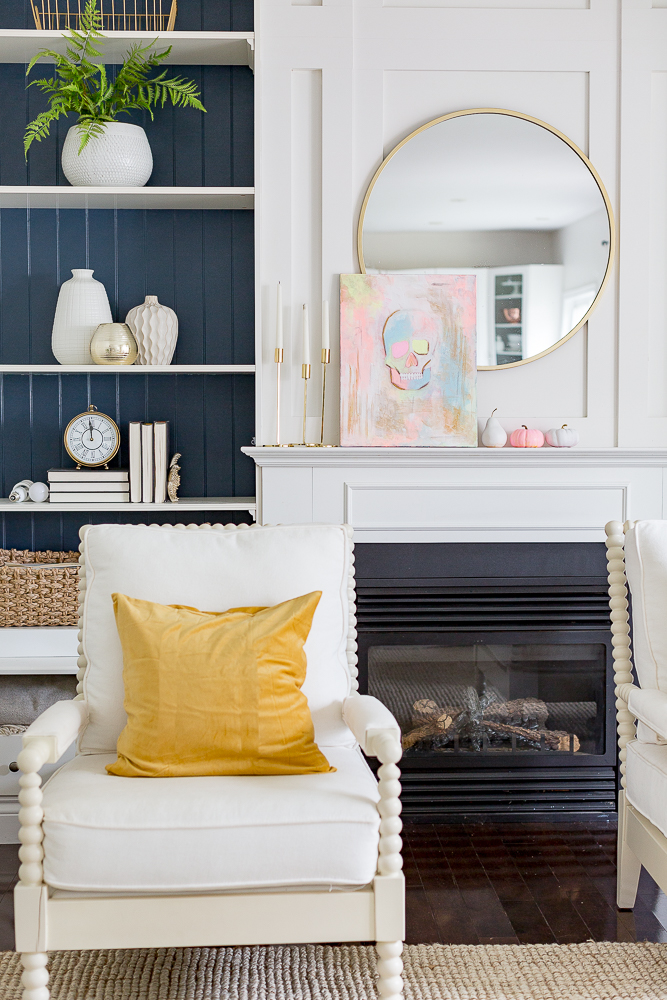 If you've  followed me for a while, then you might know that I don't really love Halloween. I know, I know so many people love it but as a child our parents never really embraced it and to be honest, I don't love the gory and scary stuff that pops up
at stores during Halloween but I can get behind is a pastel Halloween. Sign me up for that.  Well, that's this month's DecoArt challenge which I was happy about. You can see last year's Halloween challenge HERE.
I wasn't too sure what I wanted to do since I had already done some pastel last year. So I resorted to what I know best, a canvas.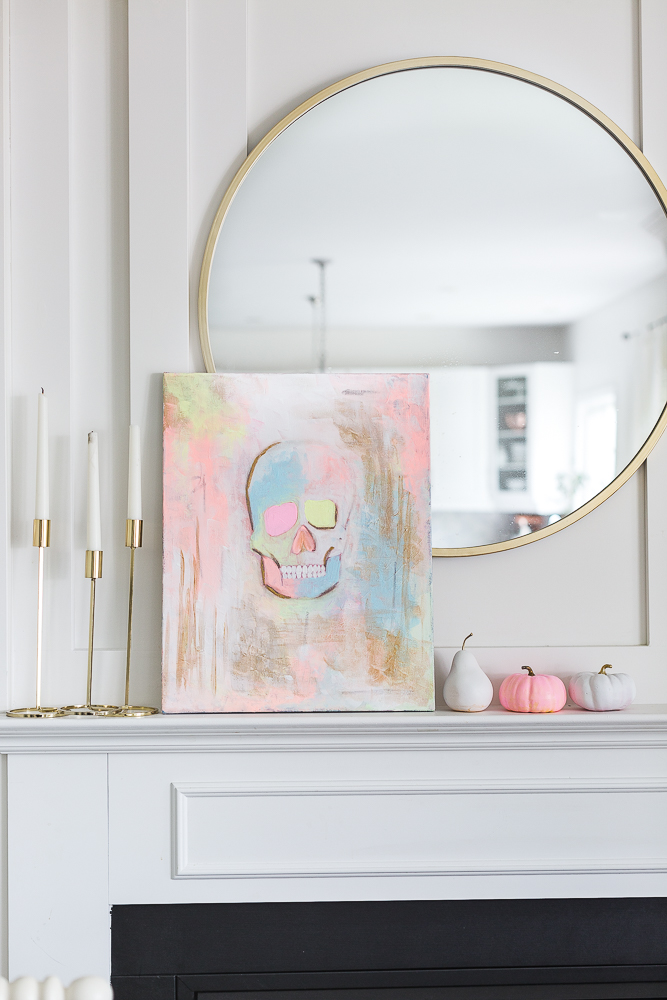 I painted this interesting skull that doesn't look as scary because of the friendly color palette. 🙂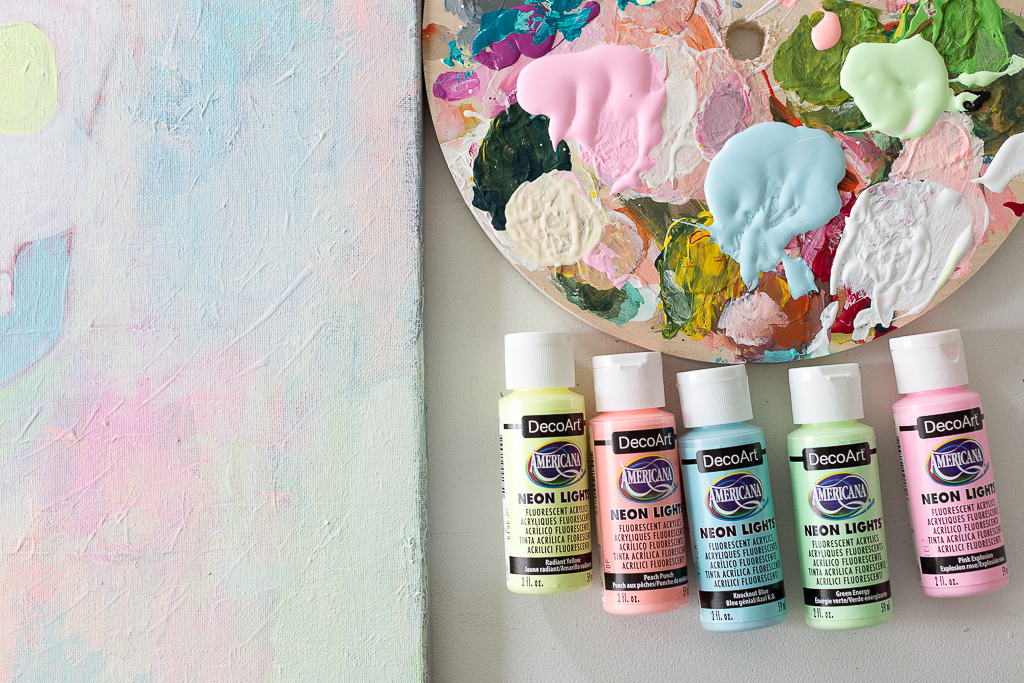 I used the DecoArt NEON LIGHTS paints. They are super bright and as usual, the coverage that these paints provide is always superior, in my opinion. They also glow under a black light. Which I think would be so fun to see. Unfortunately, I don't have a black light to show you. But how cool right?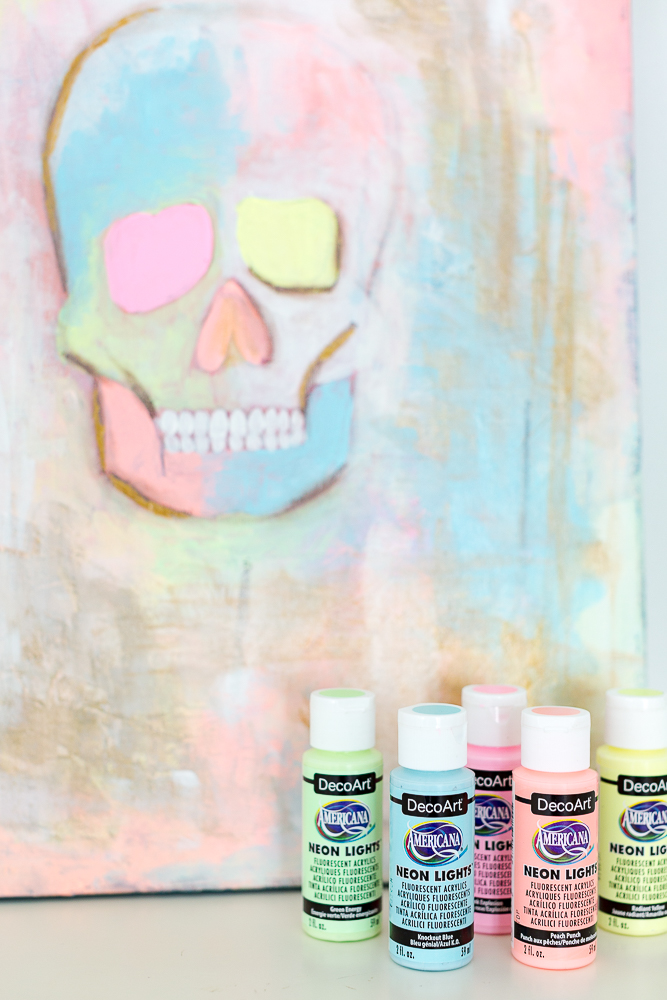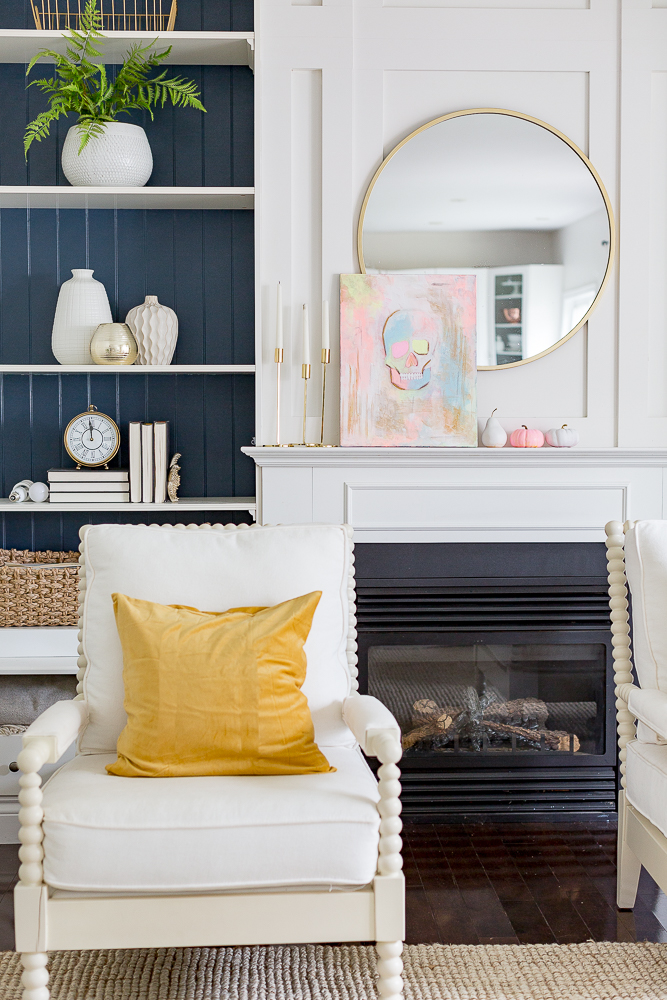 I actually really love the convo of the pinks and mustard yellow pillow. It feels super fresh. Don't you think?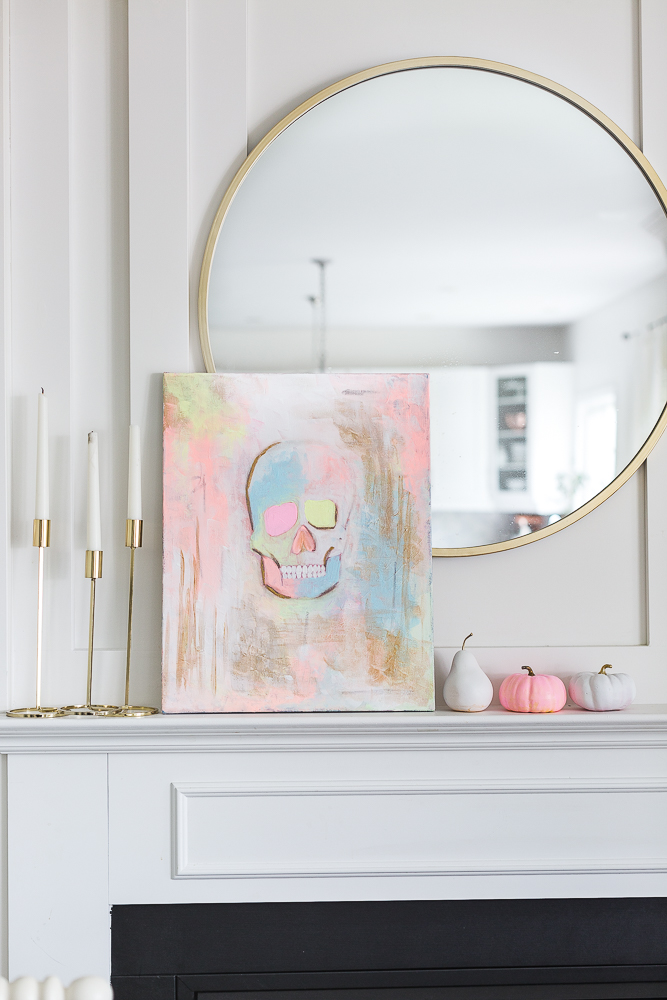 I also used the paint to paint the little pink pumpkin and like I mentioned before, the coverage is amazing.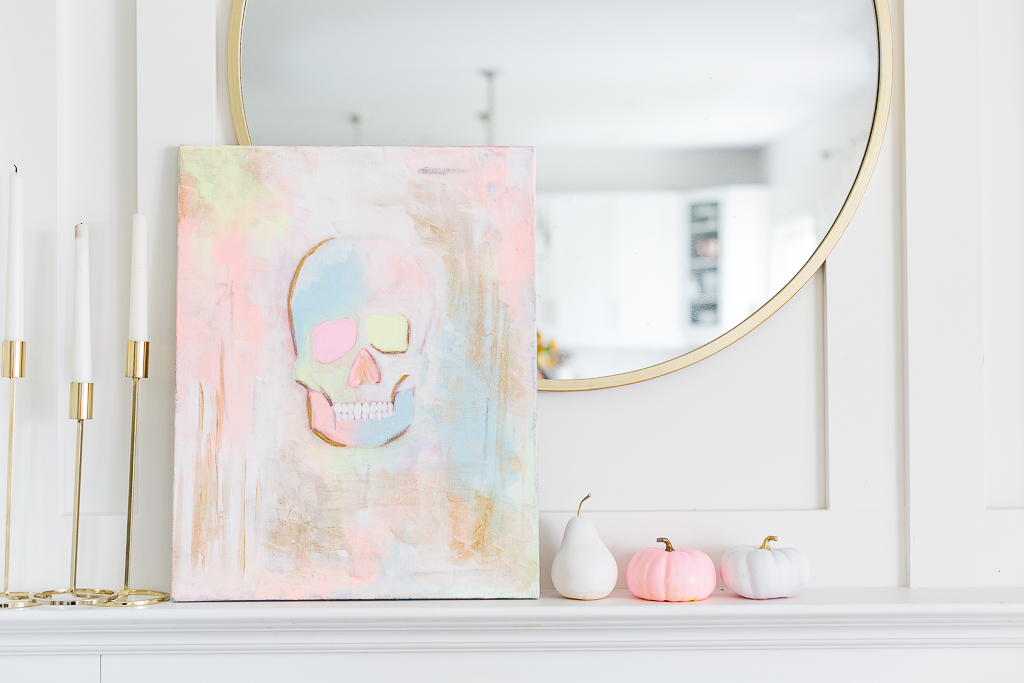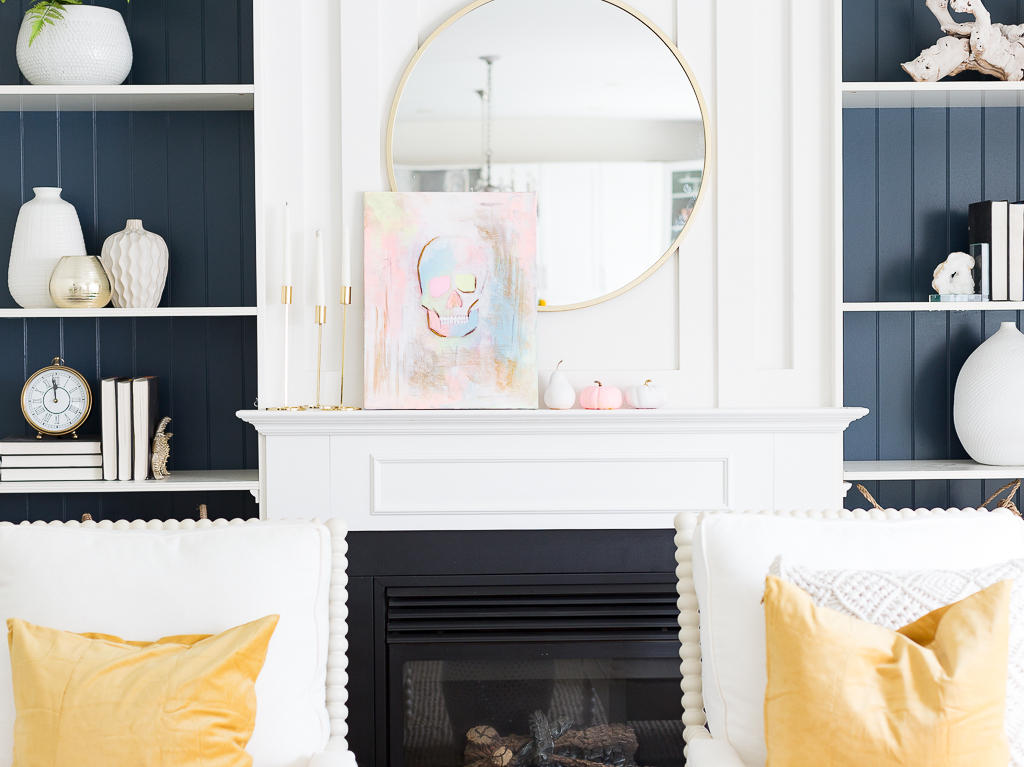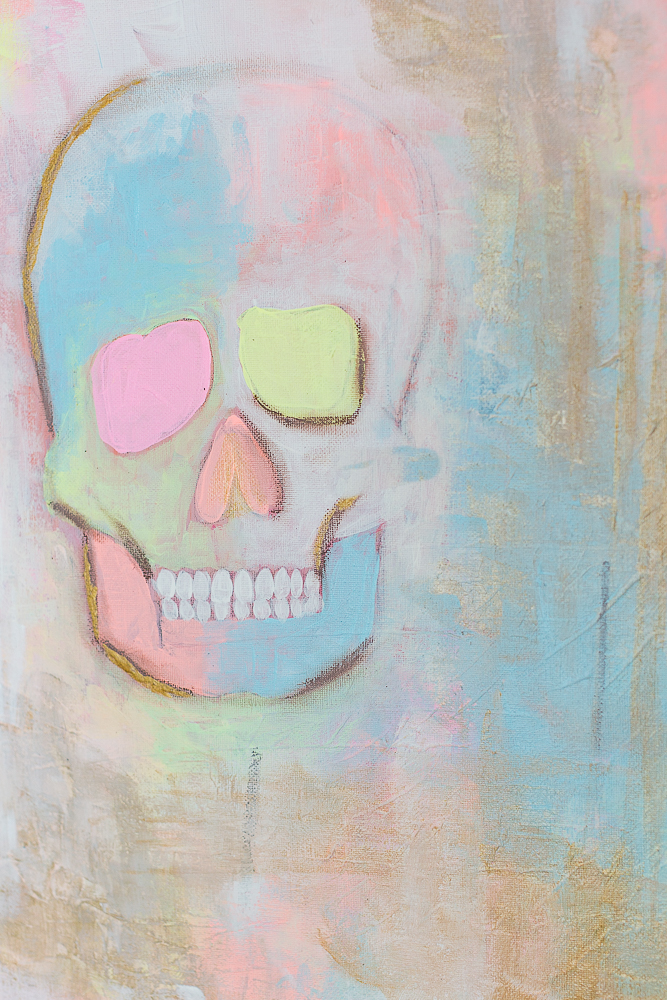 Here's a close up of the painting. I did a couple of thick layers and let them dry, prior to painting the skull. I also used some gold paint to accentuate some of the edges and of course white paint for the teeth,
What do you think?  Would you ever do a pastel Halloween, or just stick to the traditional decor?