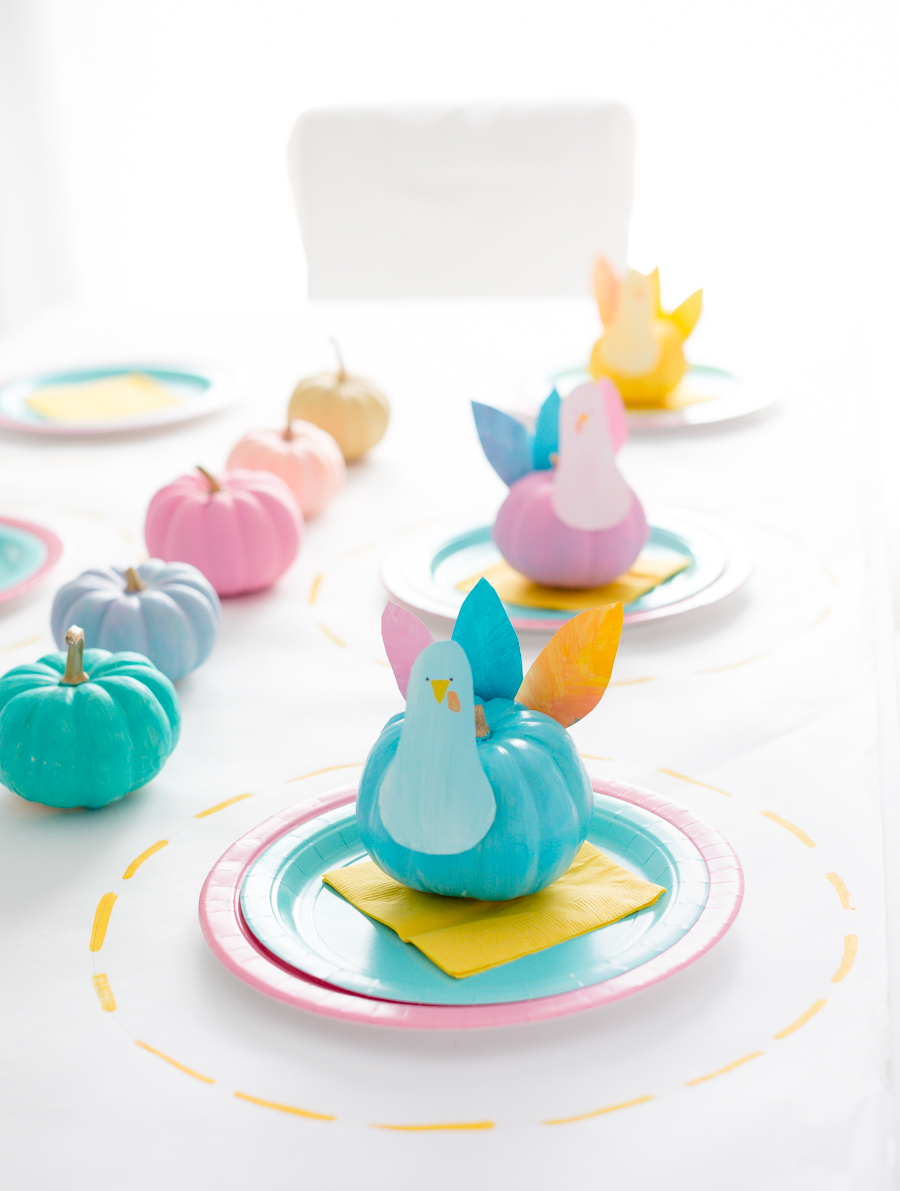 Hello, sweet friends…I hope you have a lovely weekend. I was unfortunately stuck in bed fighting a bad cold but thankfully feel a lot better today.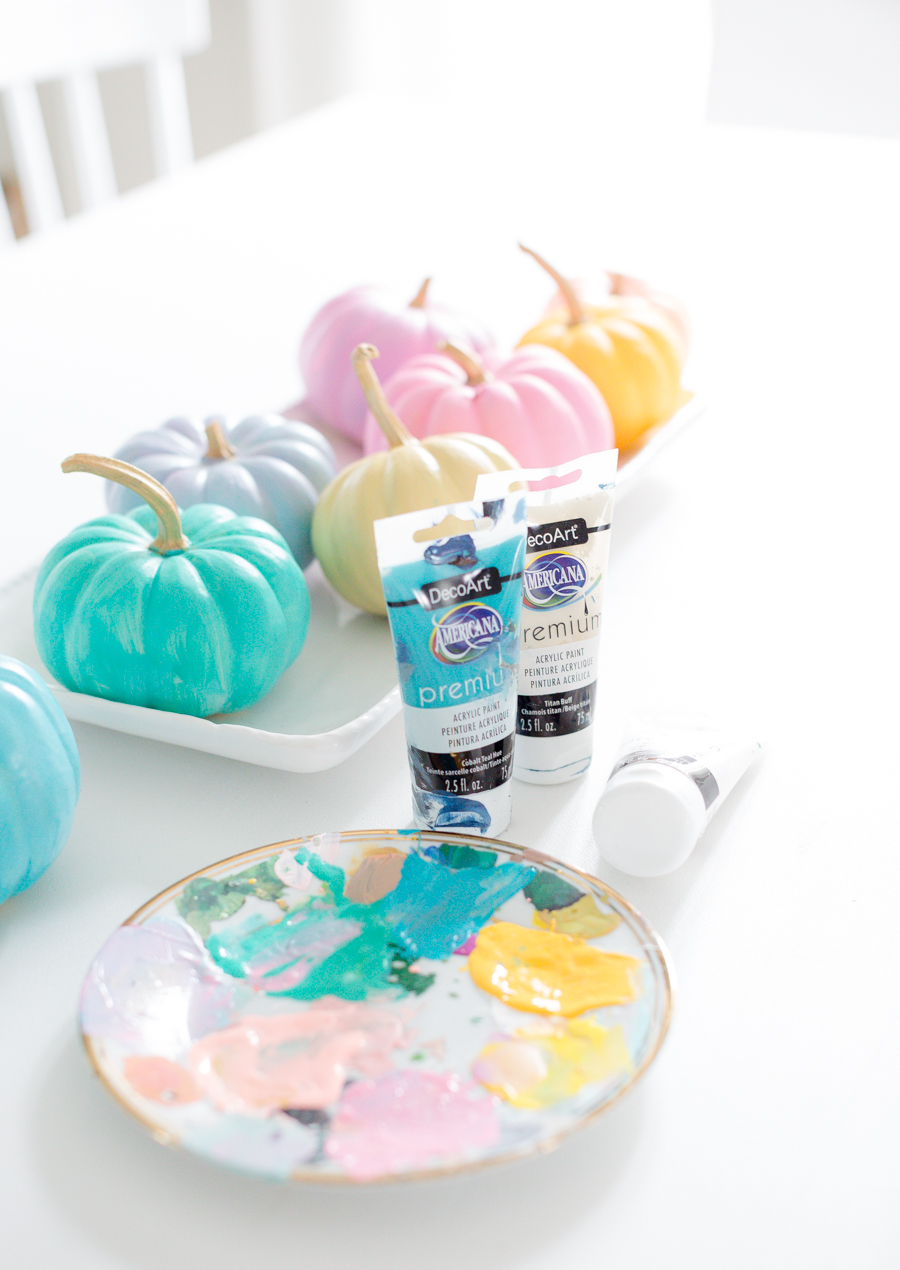 For this month's DecoArt challenge, I wanted to create a fun and colorful fall kid's table. Something that the kiddies could help with as well.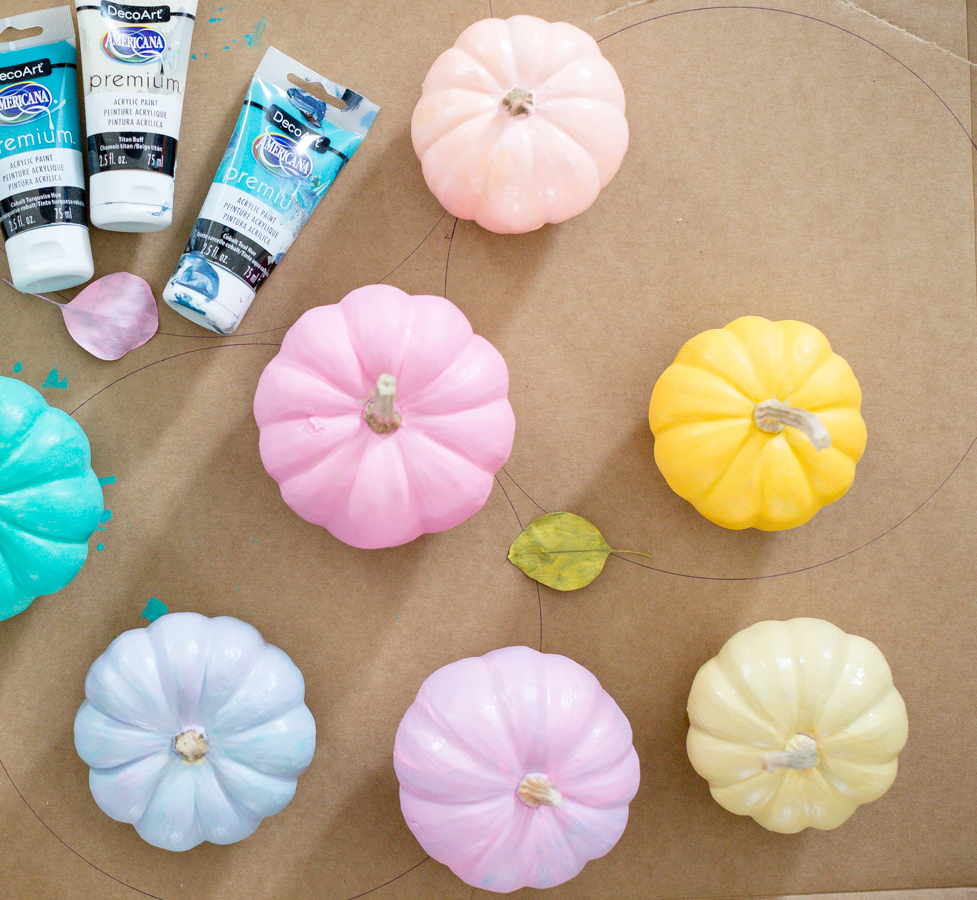 I painted the pumpkins using the DecoArt Premium paint. This paint really is above the rest when it comes to coverage.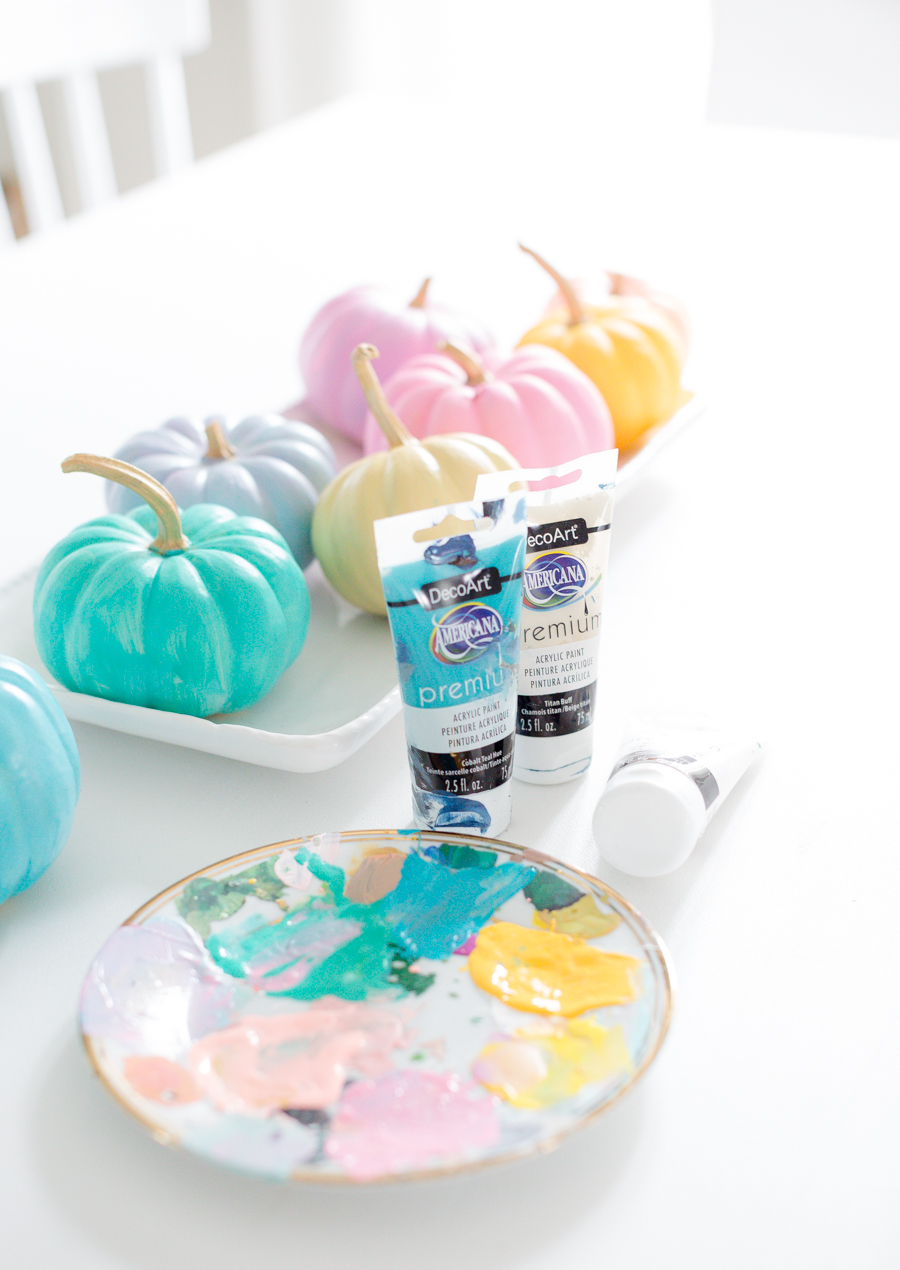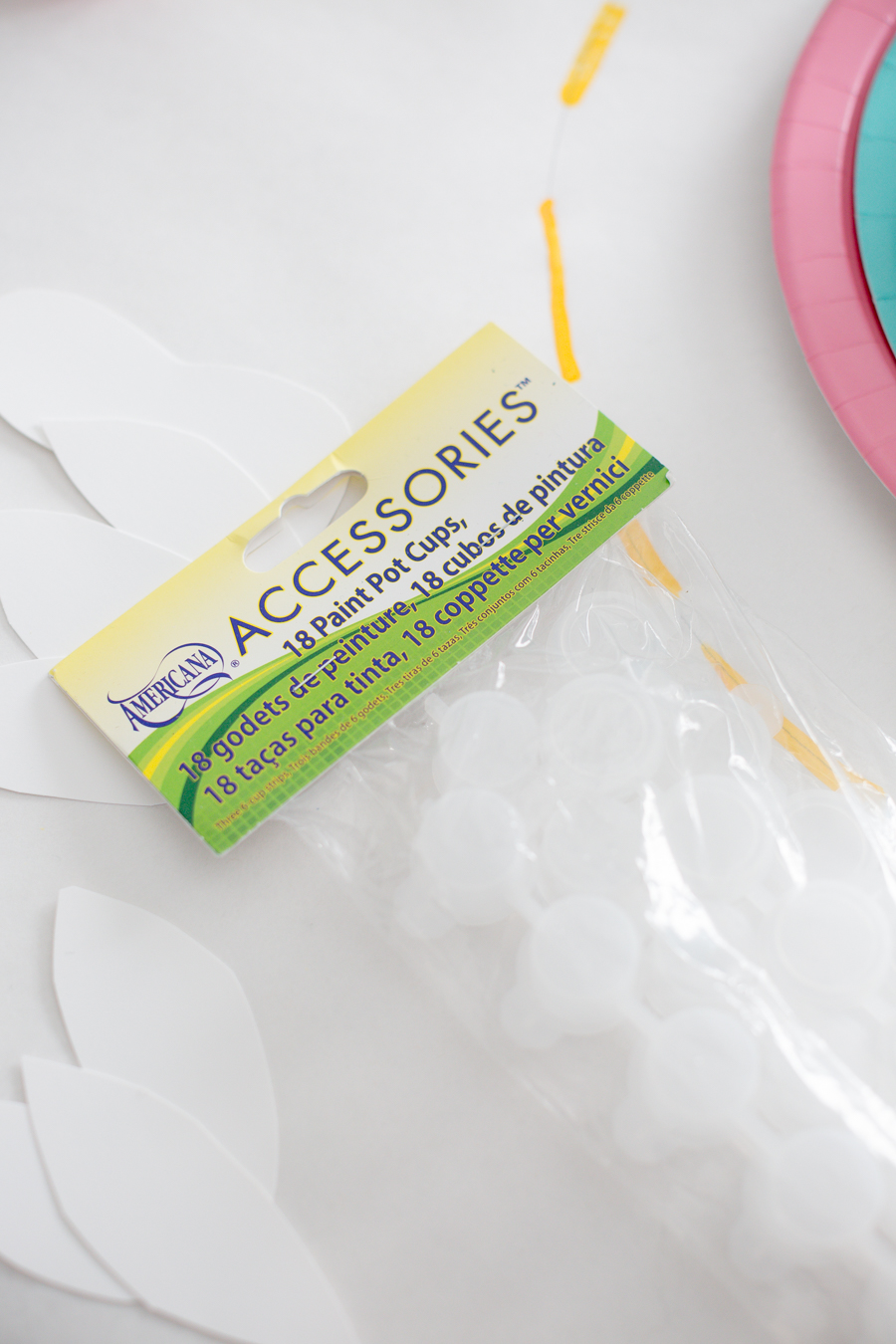 If you're brave enough, DecoArt has these little paint pot cups that you could give each child as part of their table setting and allow them to paint the pumpkins themselves.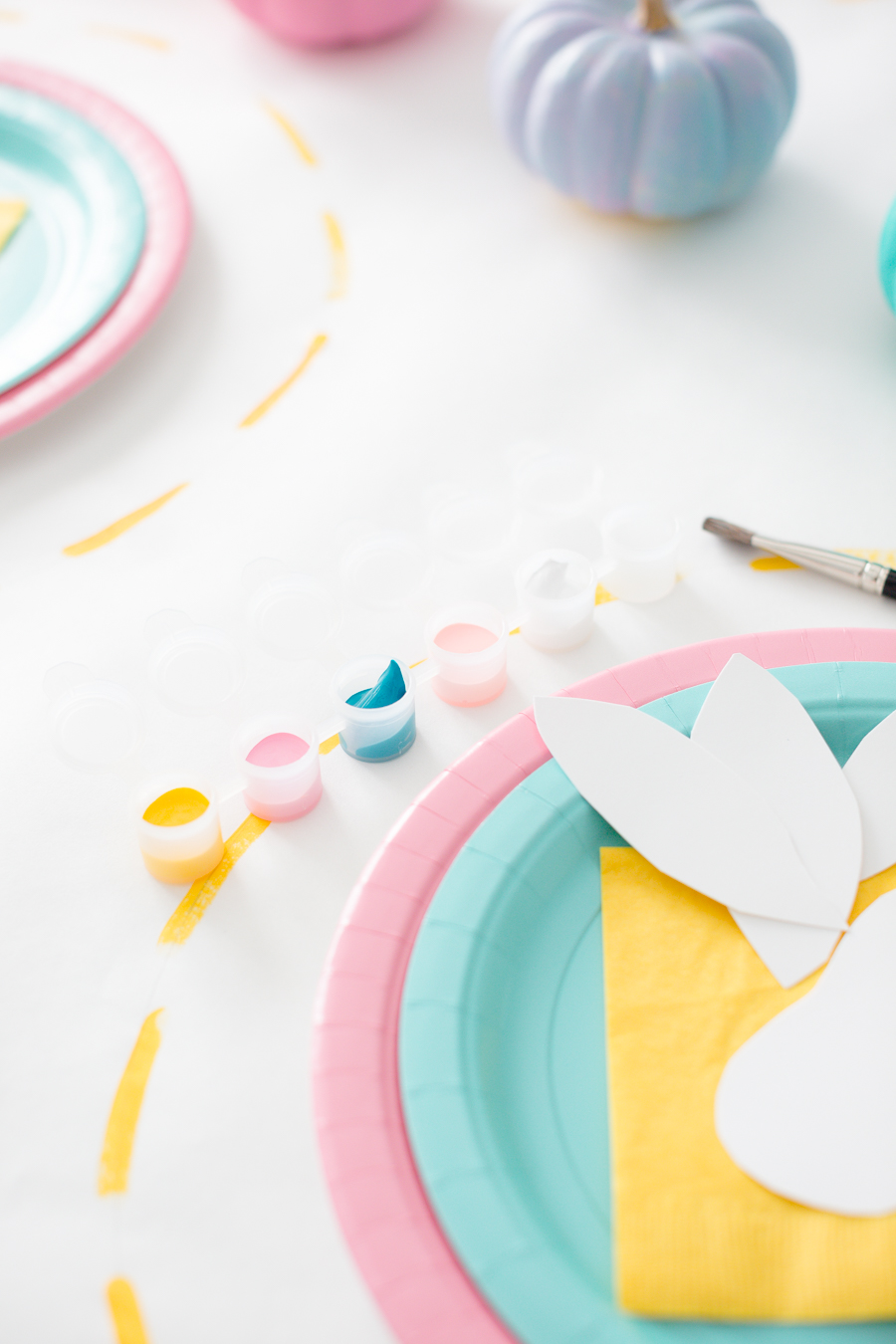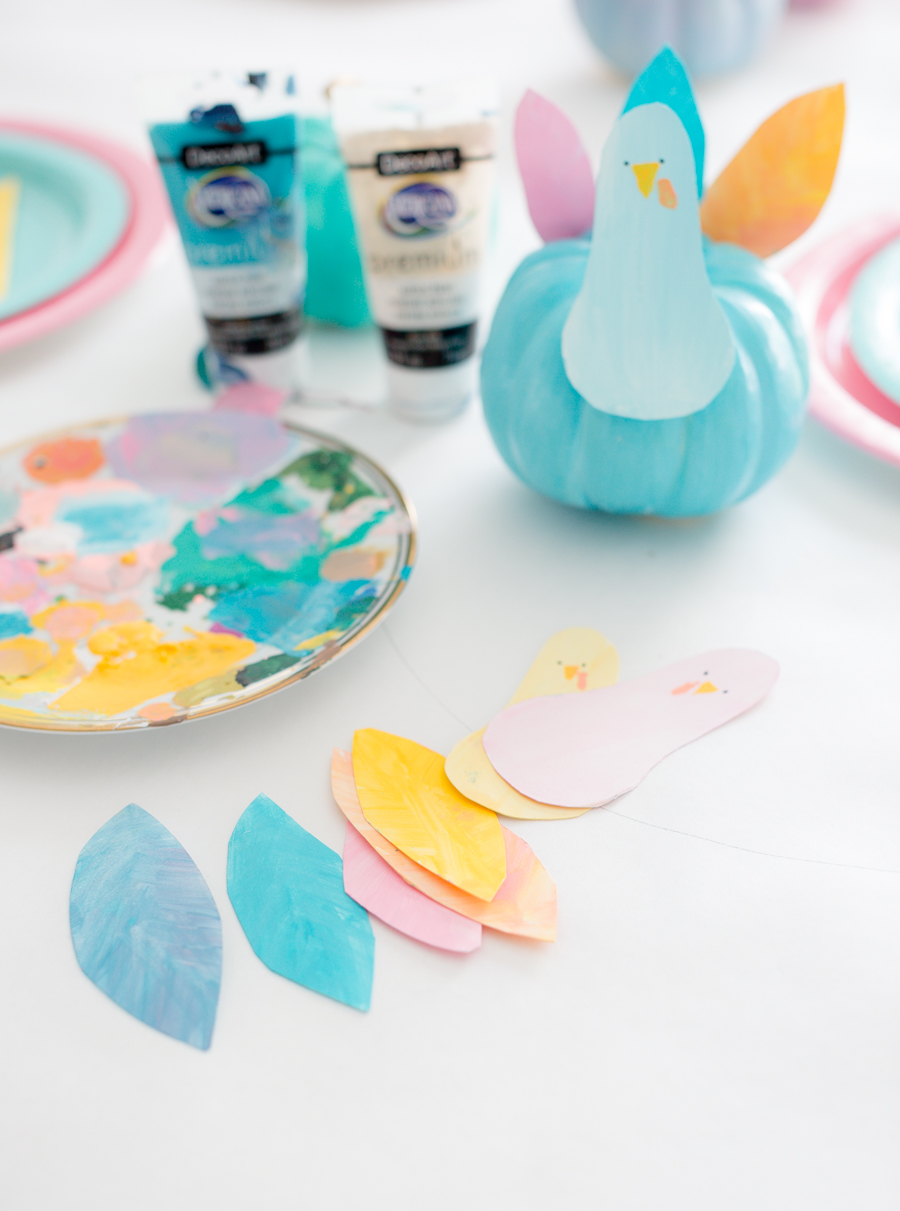 Then all you have to do is glue the head and feathers onto the pumpkin…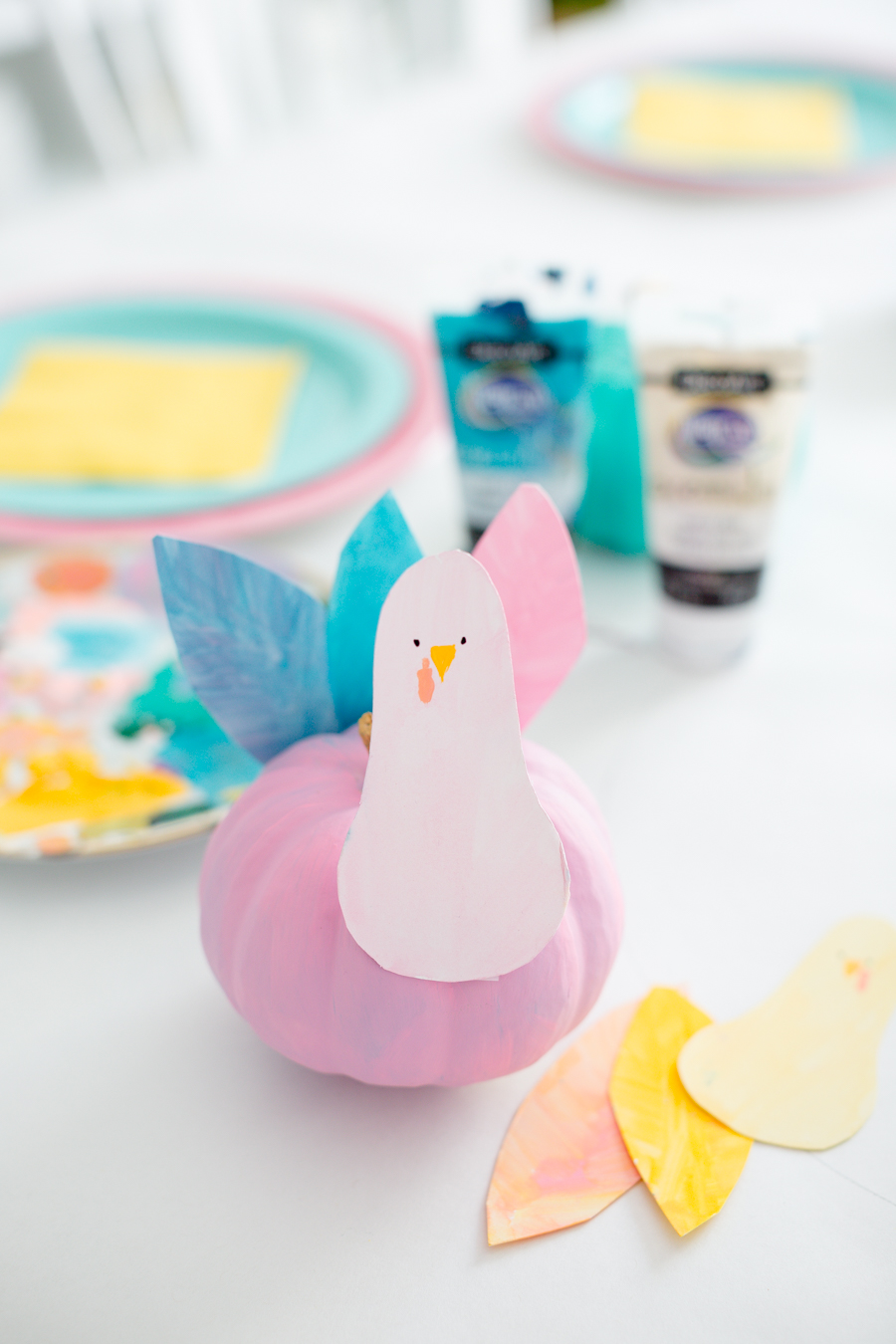 So cute, right?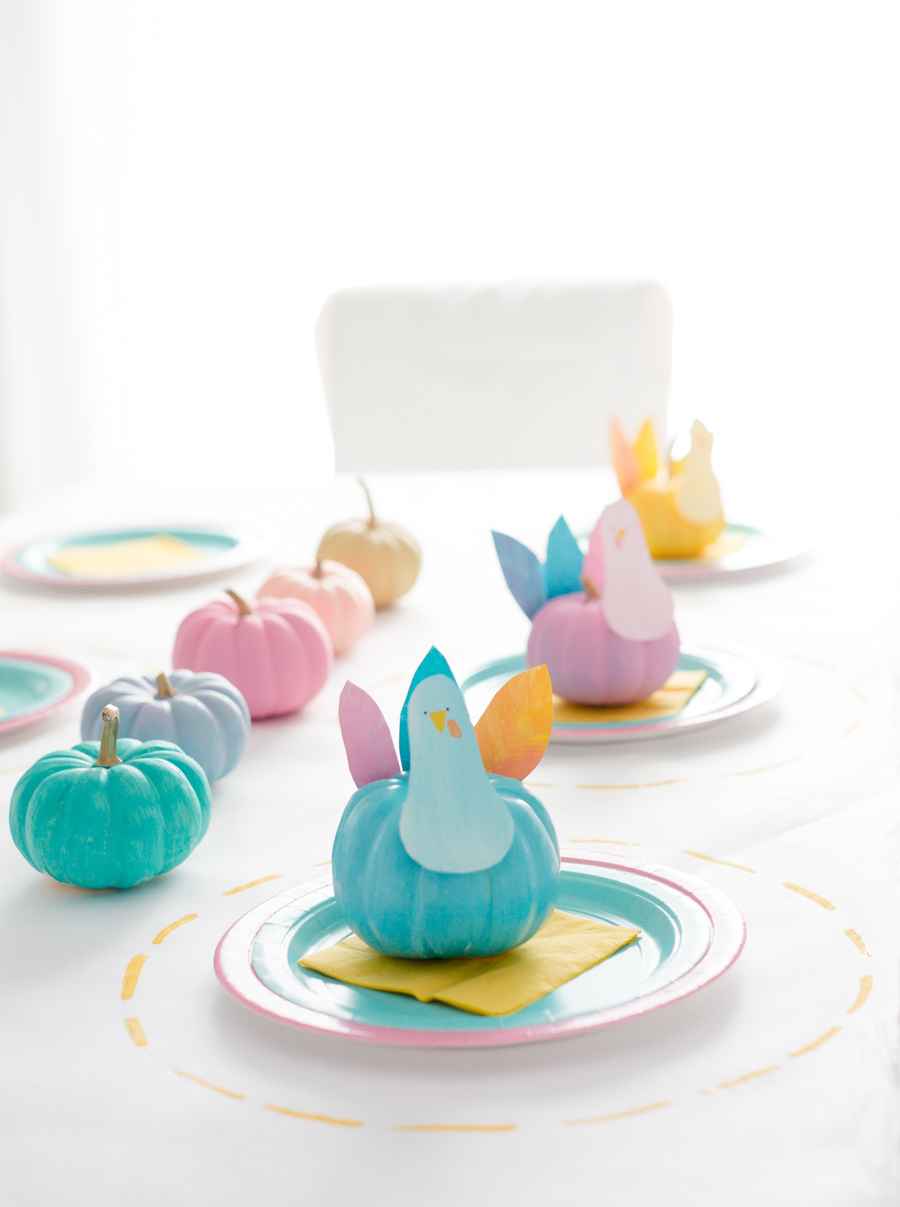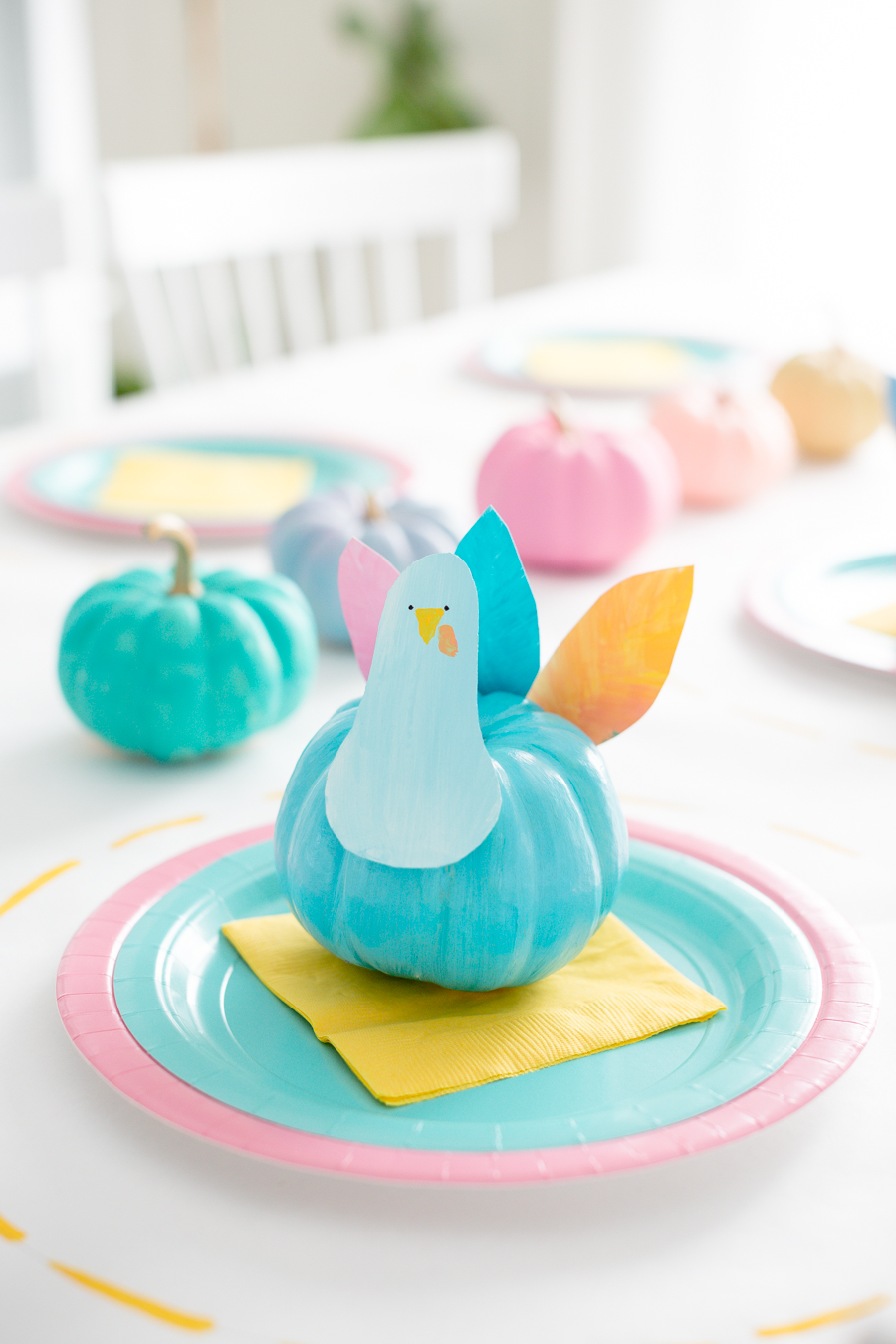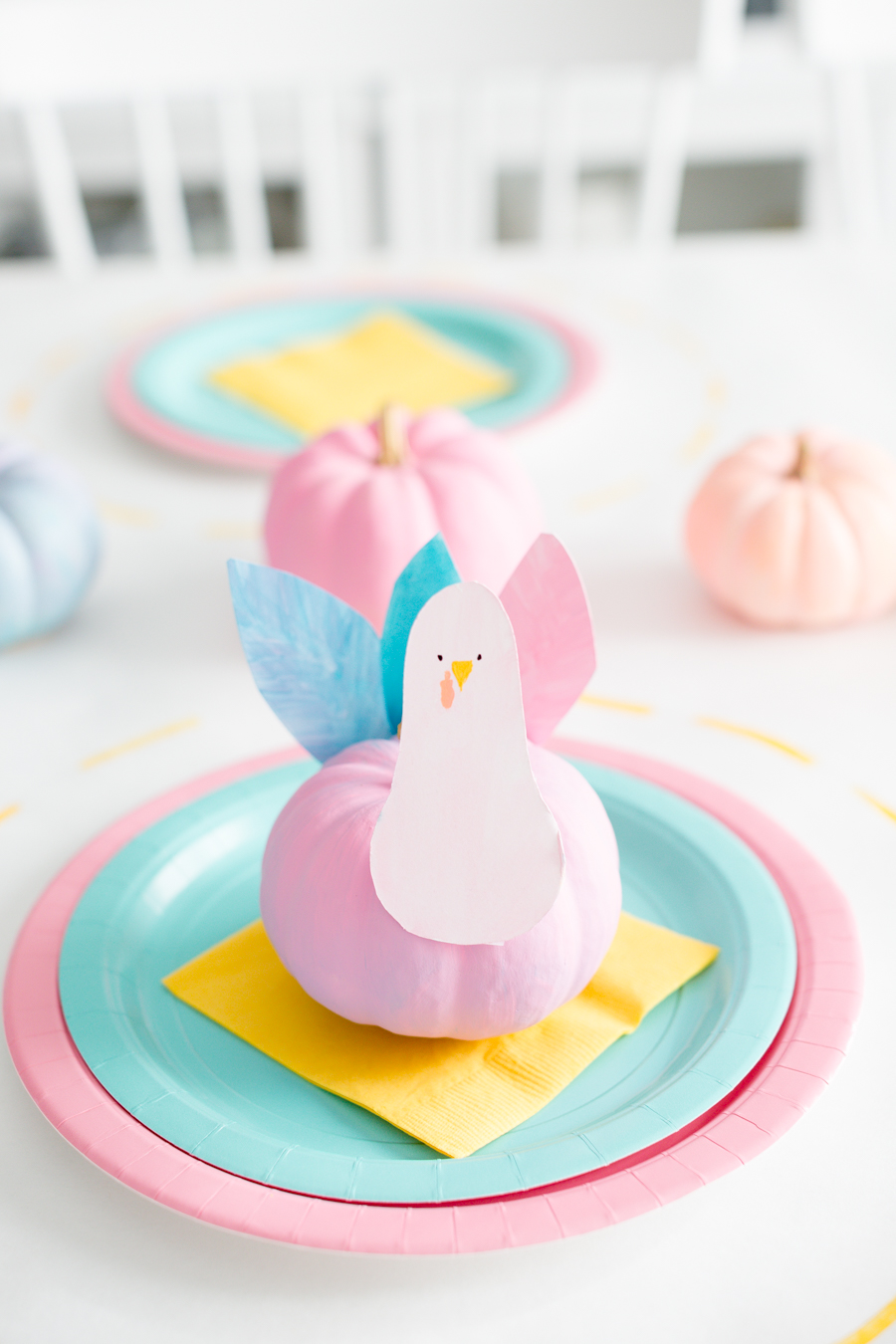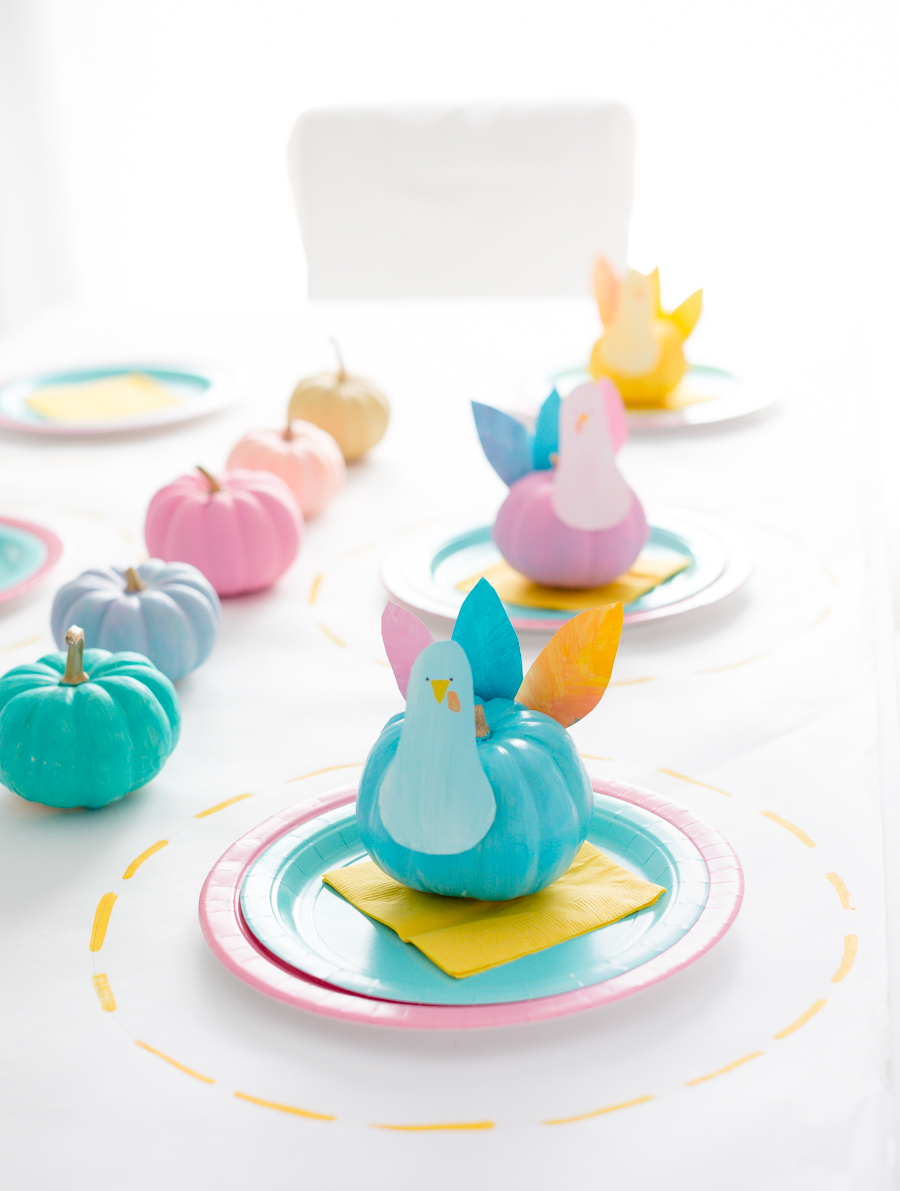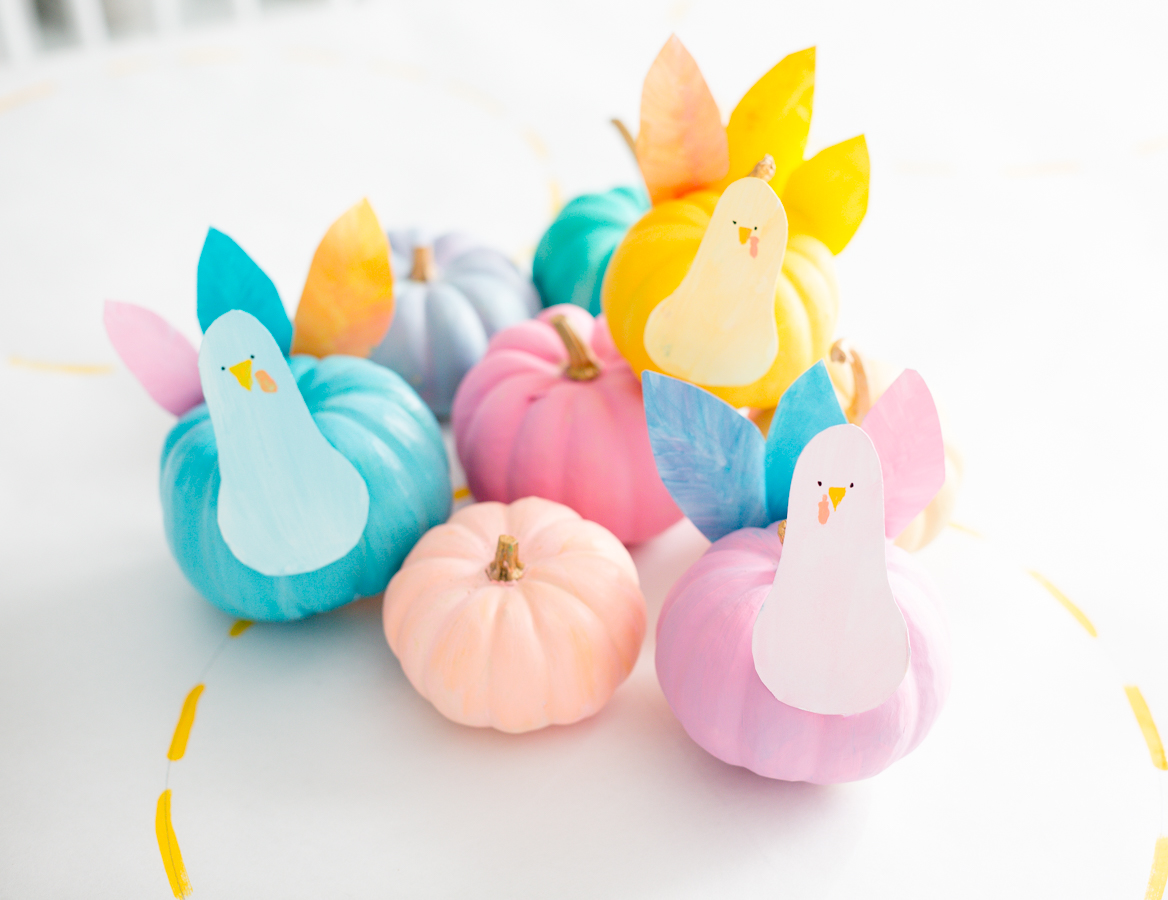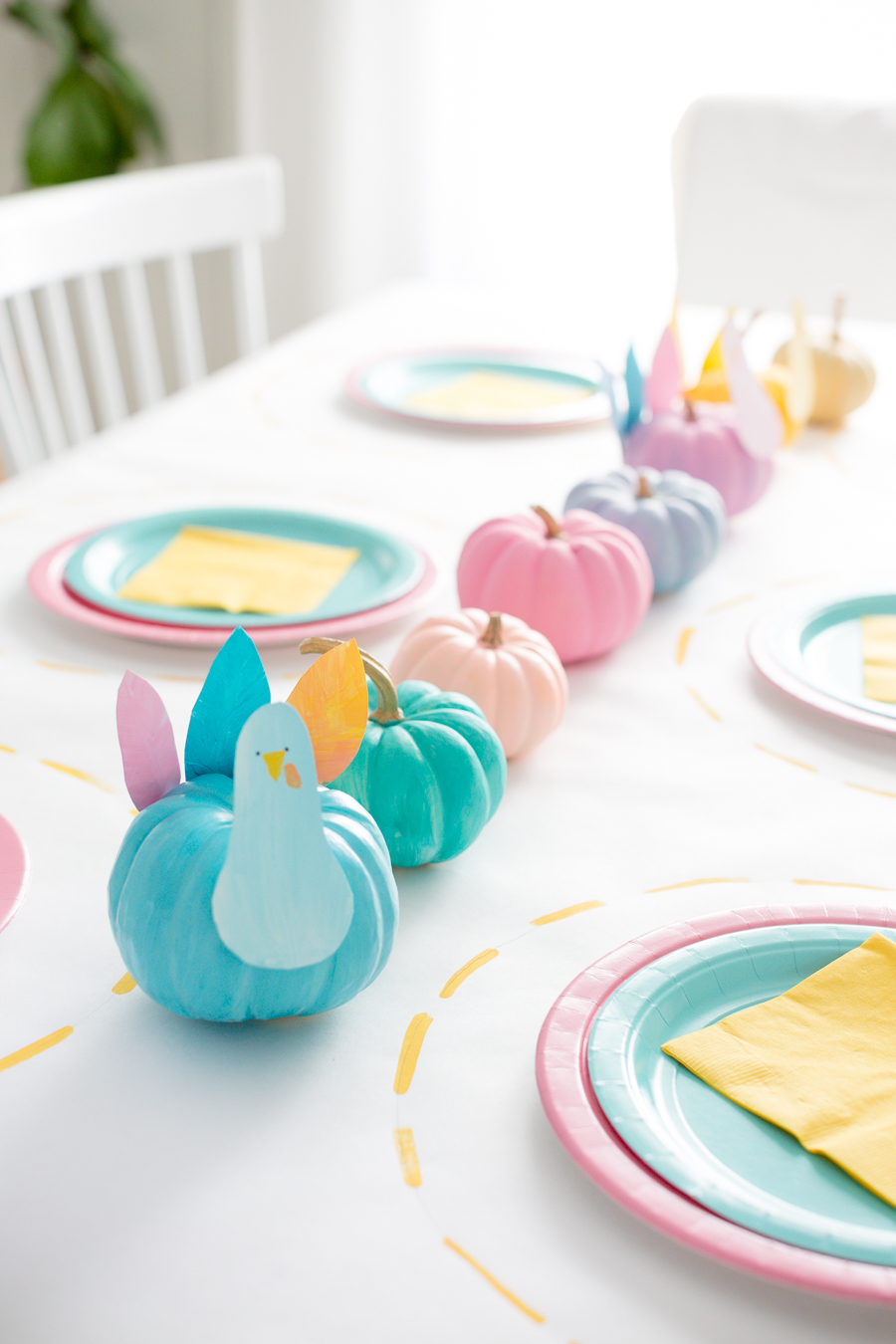 I covered the table with some white craft paper and paper plates to coordinate. I think it looks adorable and would be perfect for a non-traditional kid's Thanksgiving table.  🙂
Thank you so much for stopping by today. I'm going back to bed to drink some hot tea with lemon and honey.
Hope you have a beautiful day.
much love,
Lucy