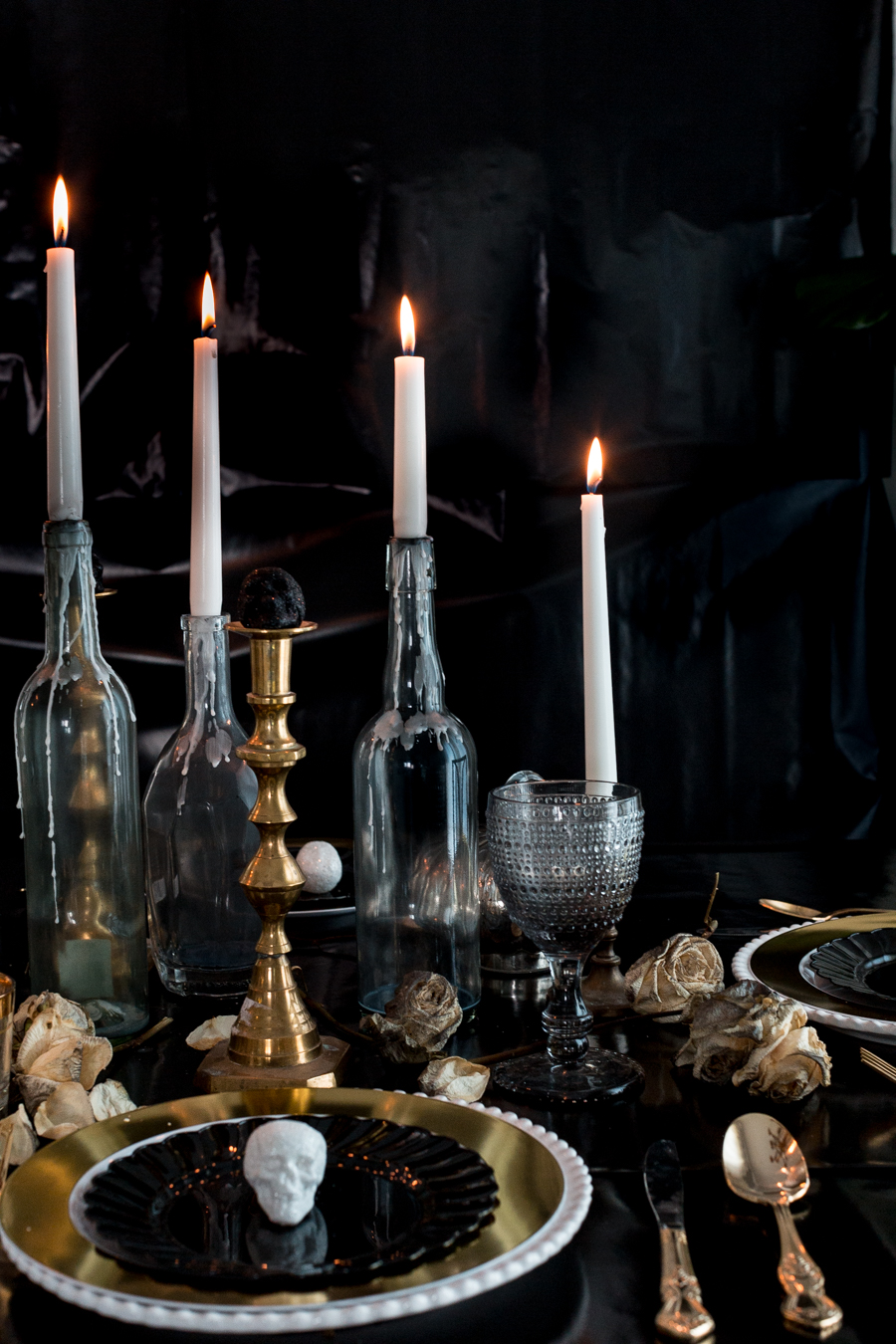 Changing gears  for a second to bring you a little Halloween. I say this each year, but I don't really love Halloween, however,  I do have to admit it is a lot of fun. Ha
Today I'm sharing an 'elegant' Halloween table.

I started by using some of my Americana Multi-surface in black and painting some old bottles.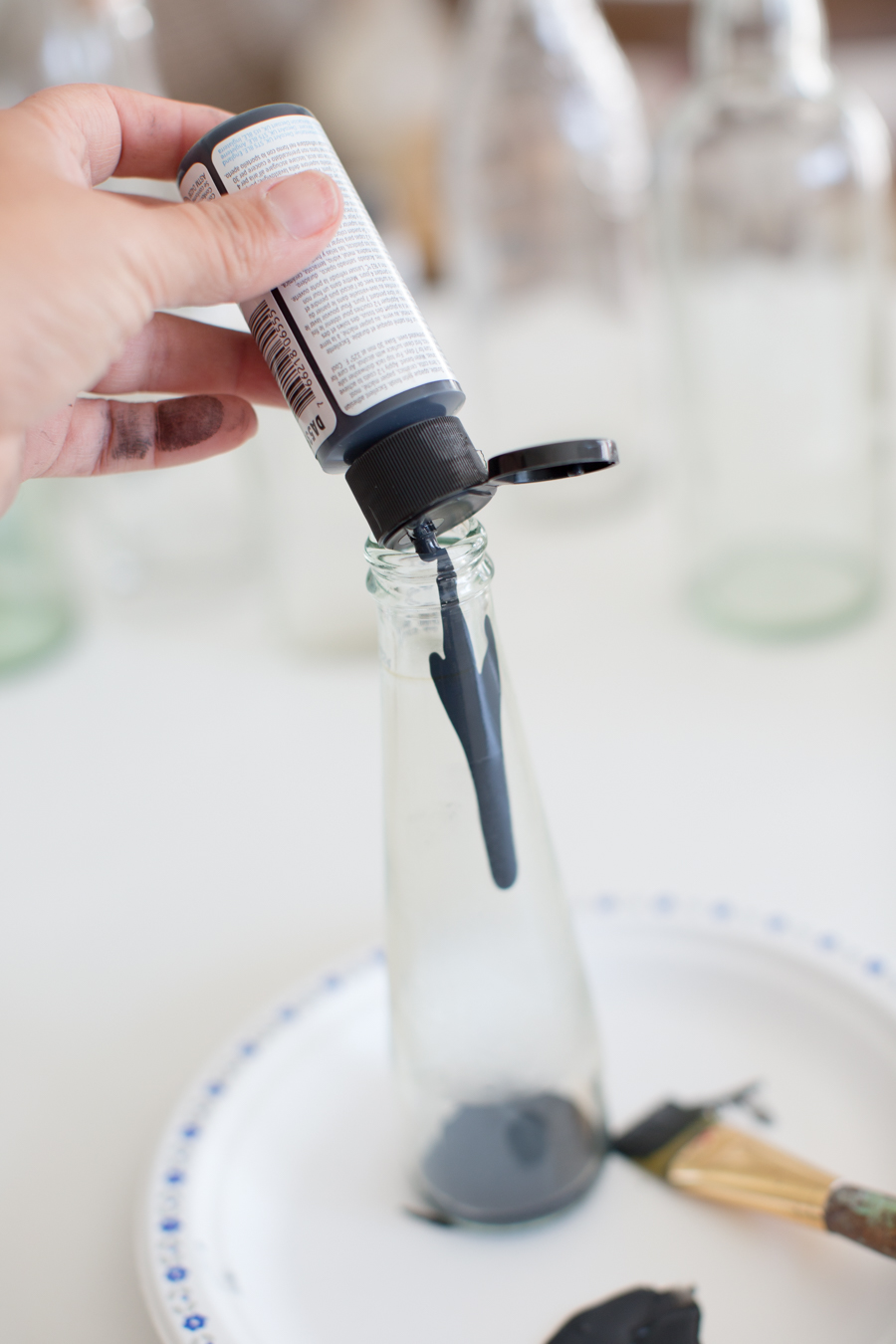 I wanted the bottles to resemble the glass pumpkins I had bought and so the paint needed to be a little bit translucent. So added a bit of the paint and a tiny bit of water to dilute it.  I then shook the paint all around the jars and dried them upside down.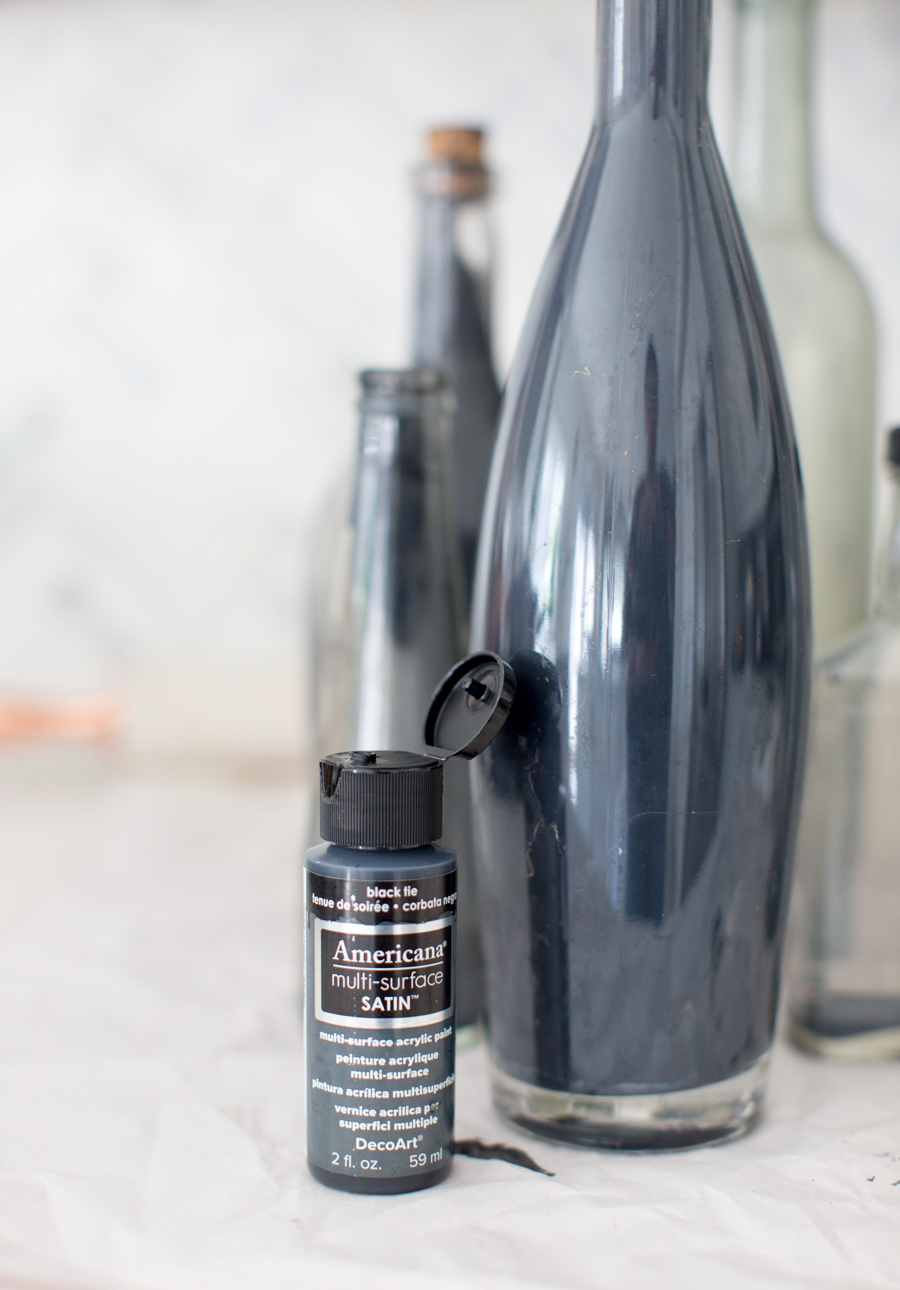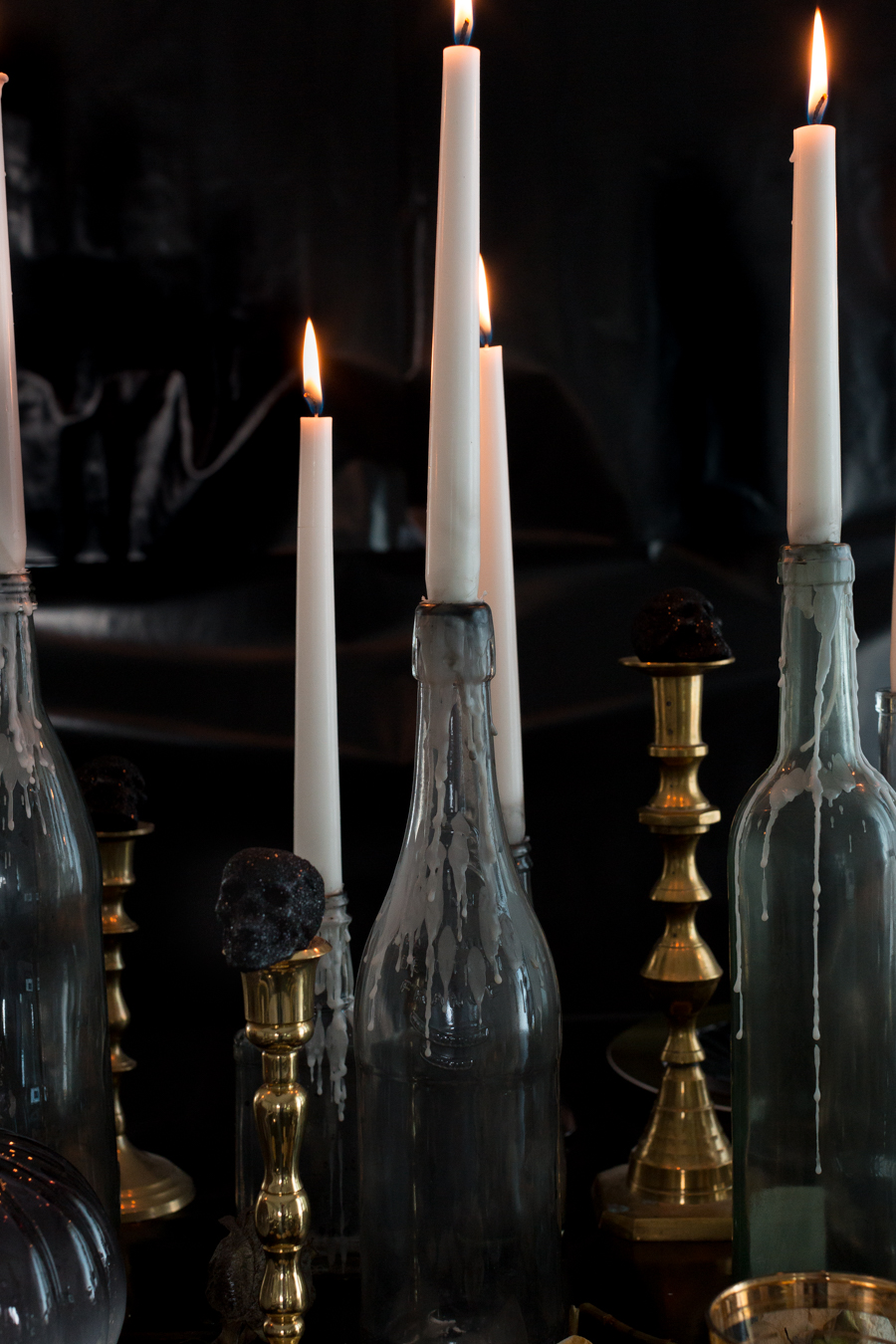 I then dripped some wax all around the candles and voila!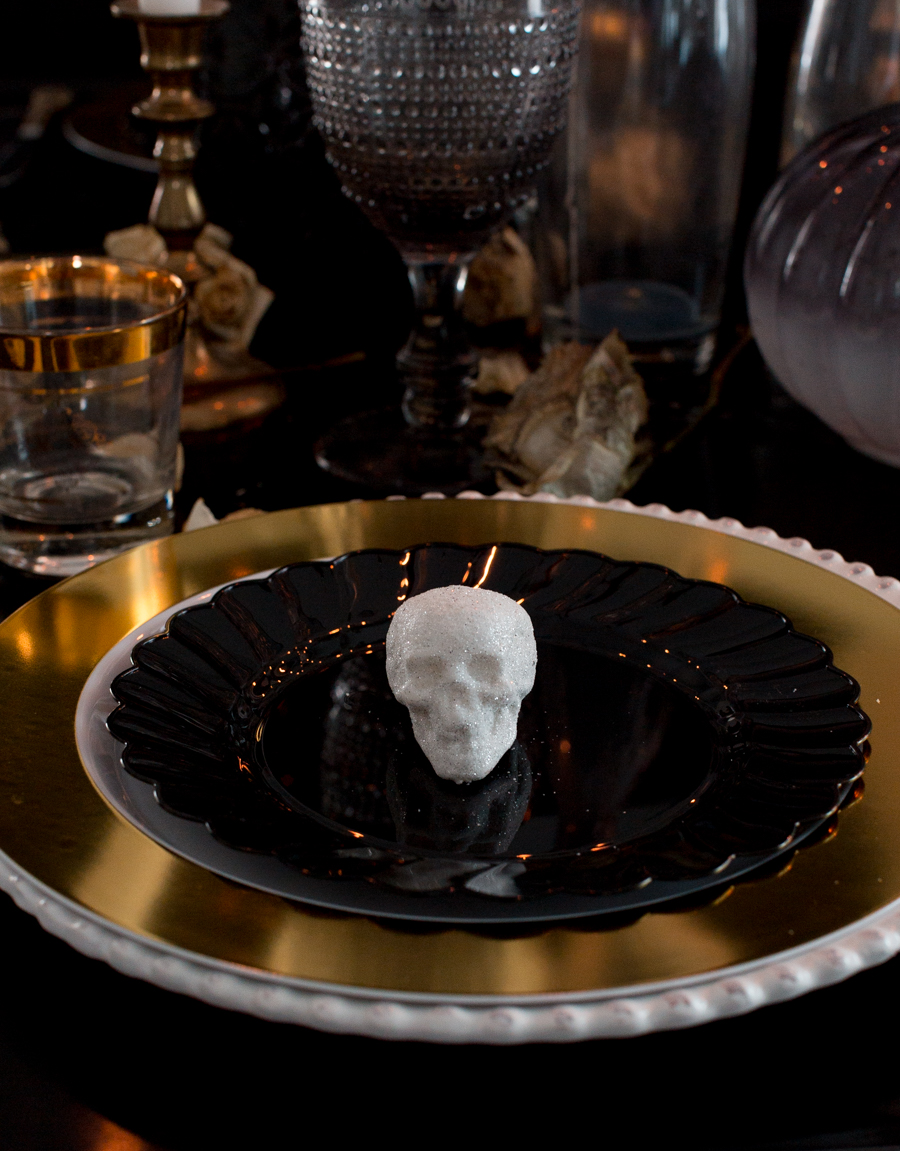 The gold charger and the little black plate are plastic plates from a party store.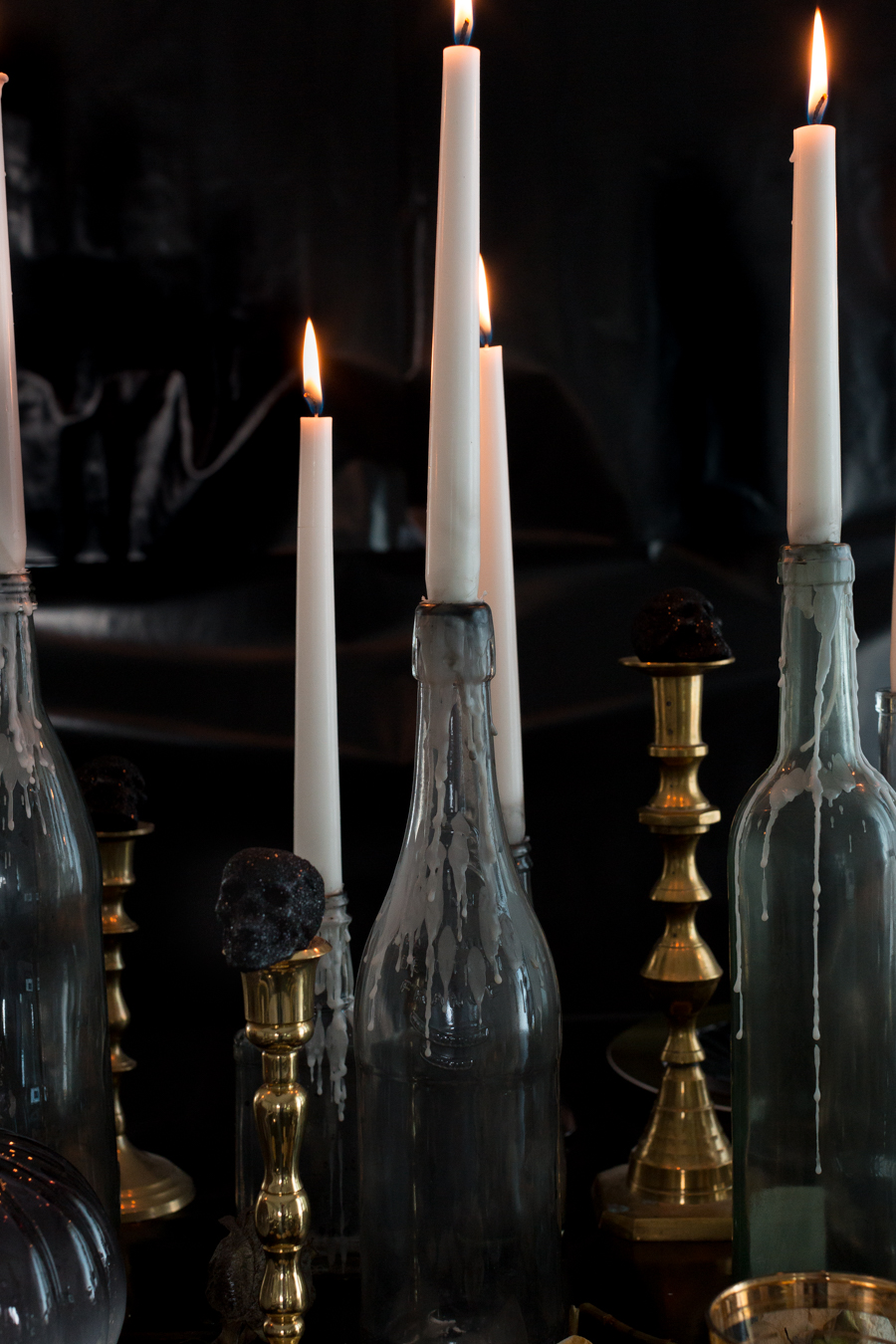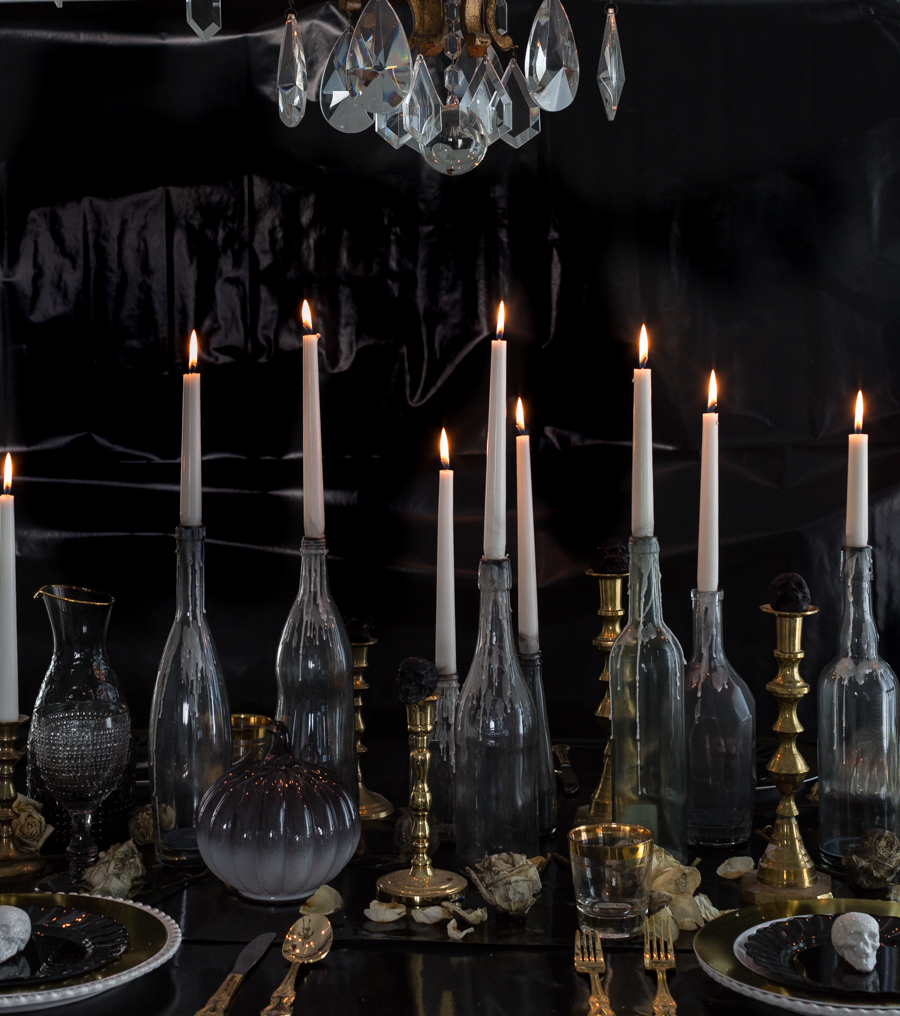 Here is one of the pumpkins mentioned before. See how well they match?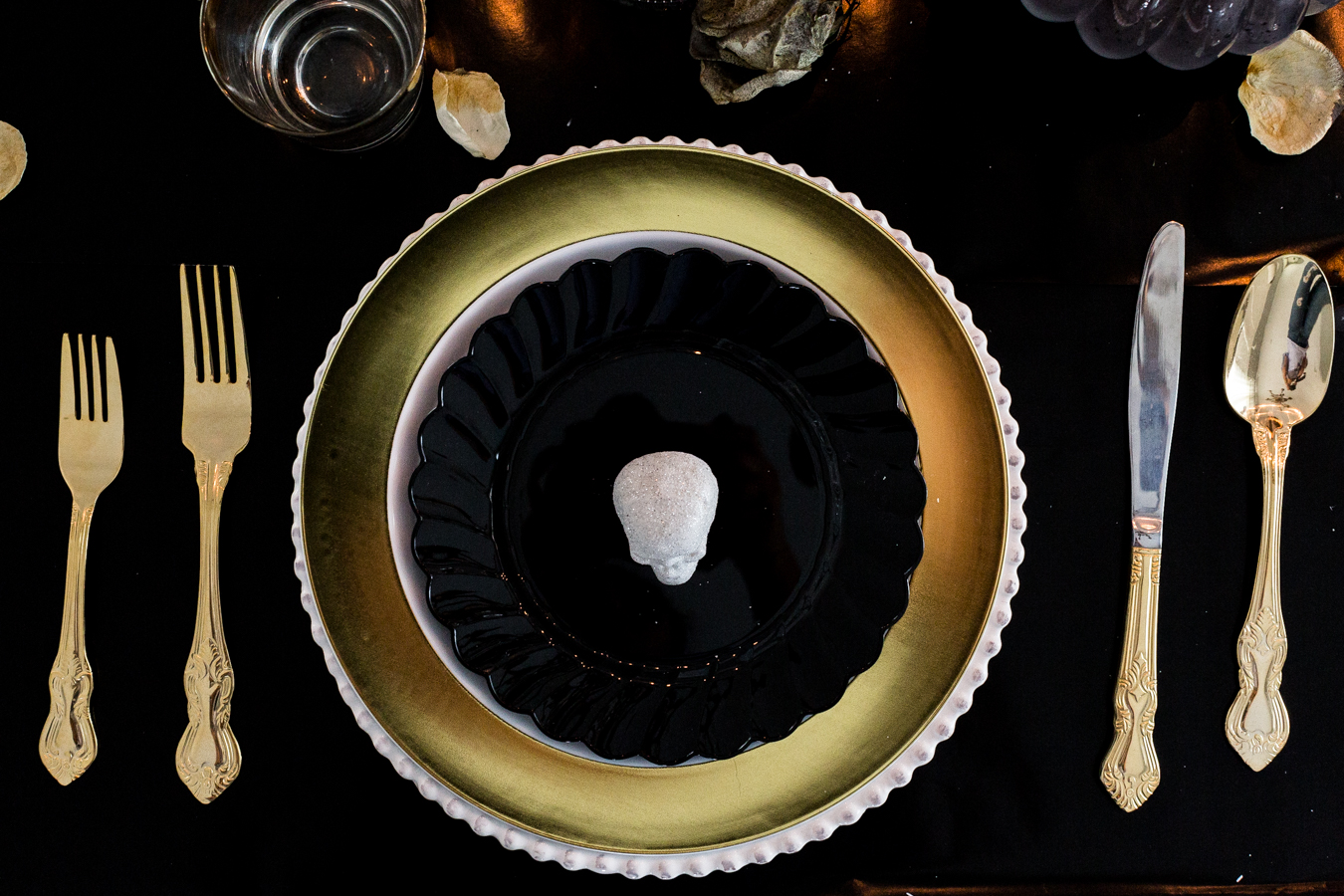 I used black wrapping paper as a table cloth…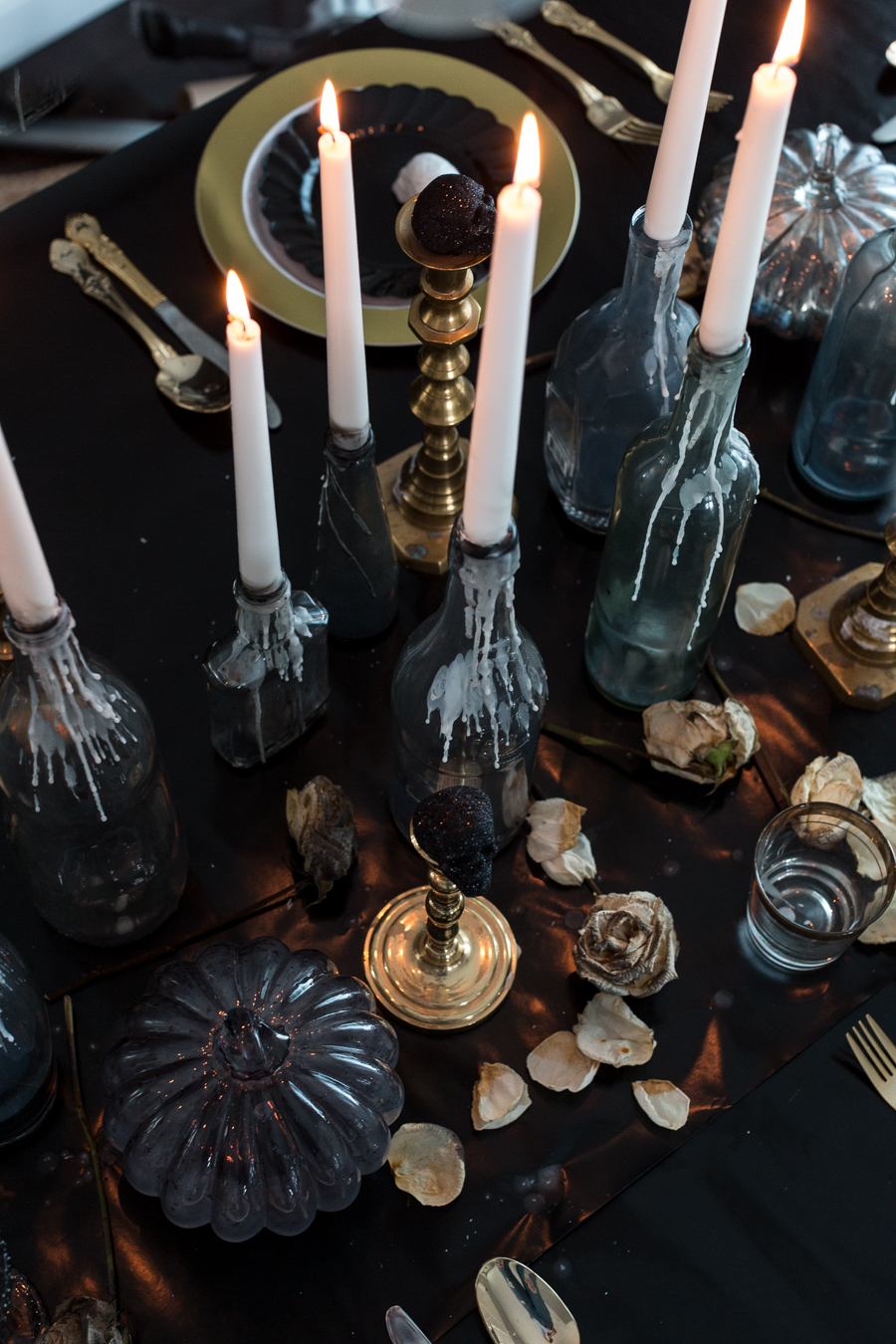 Some dried roses which I also gave a few brush strokes with some of the multi surface paint.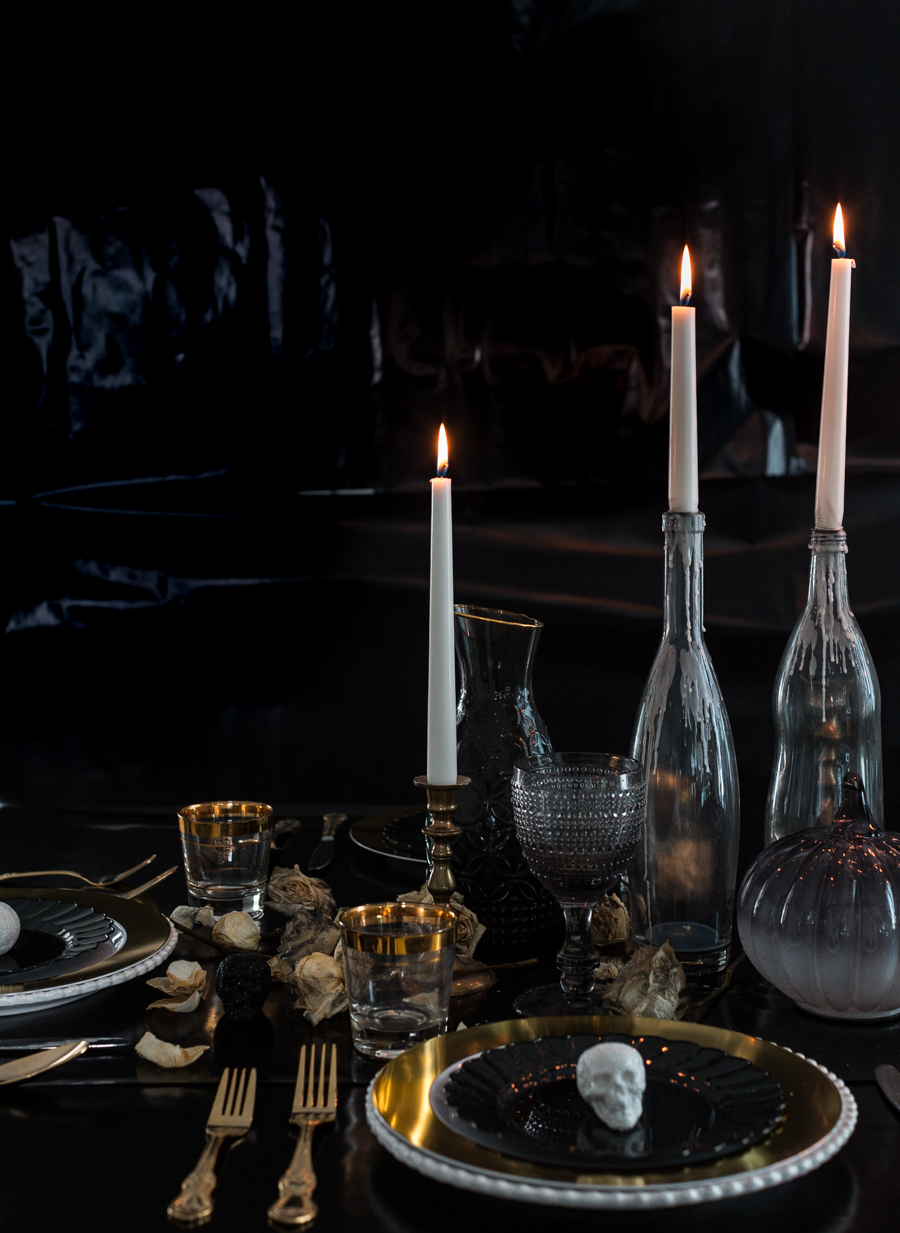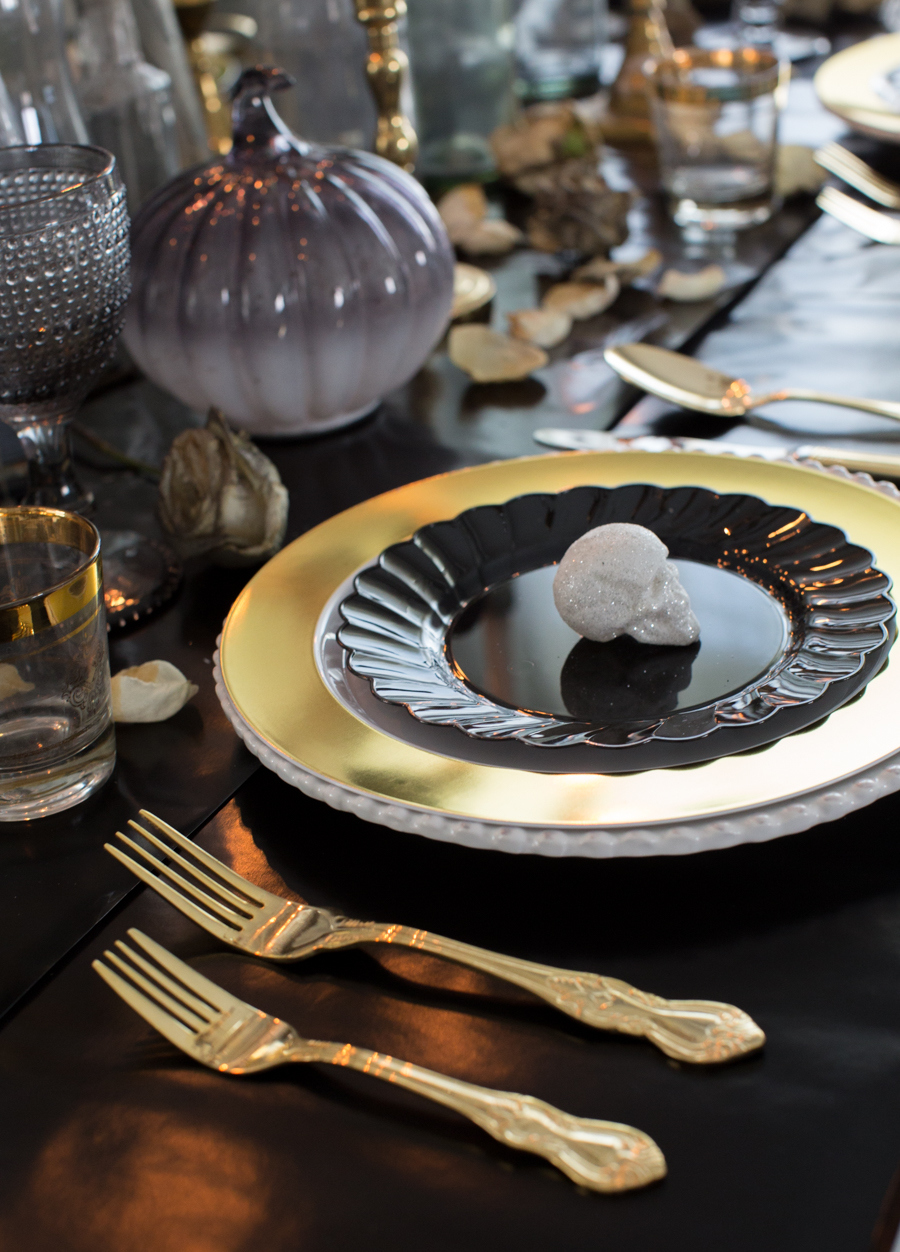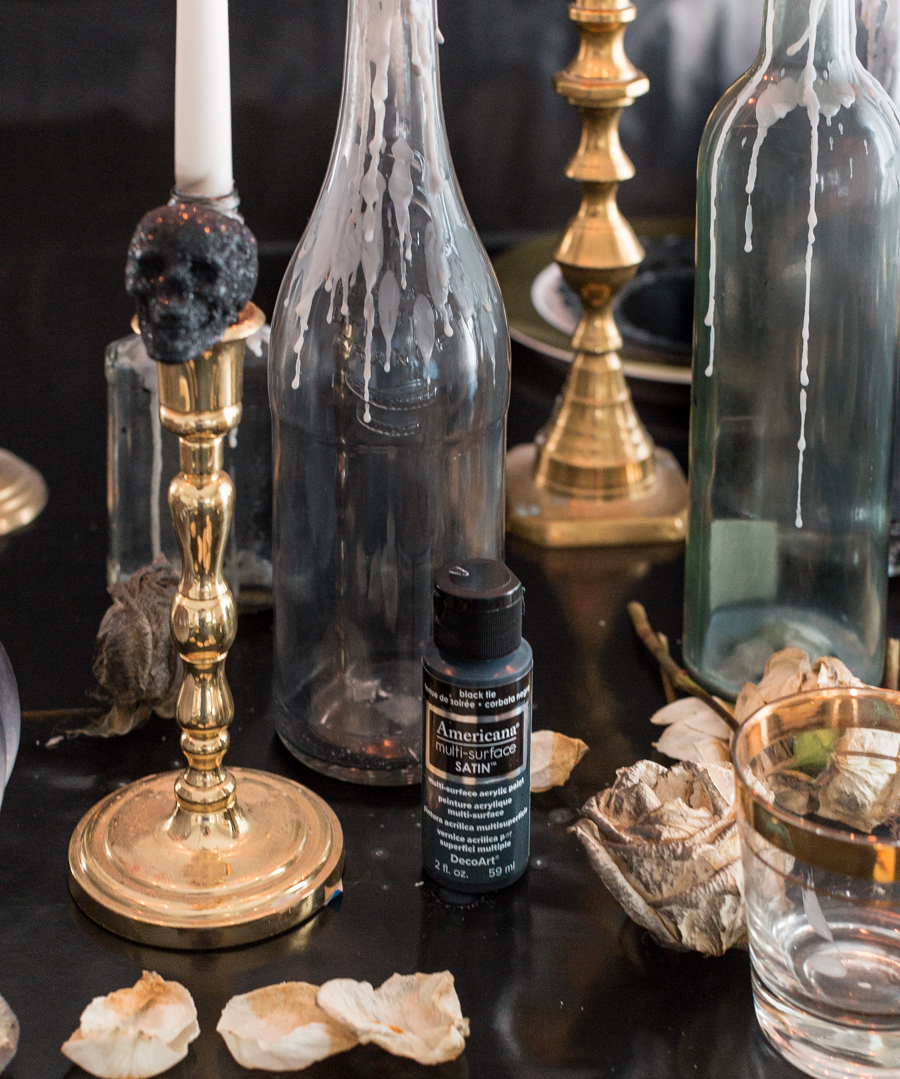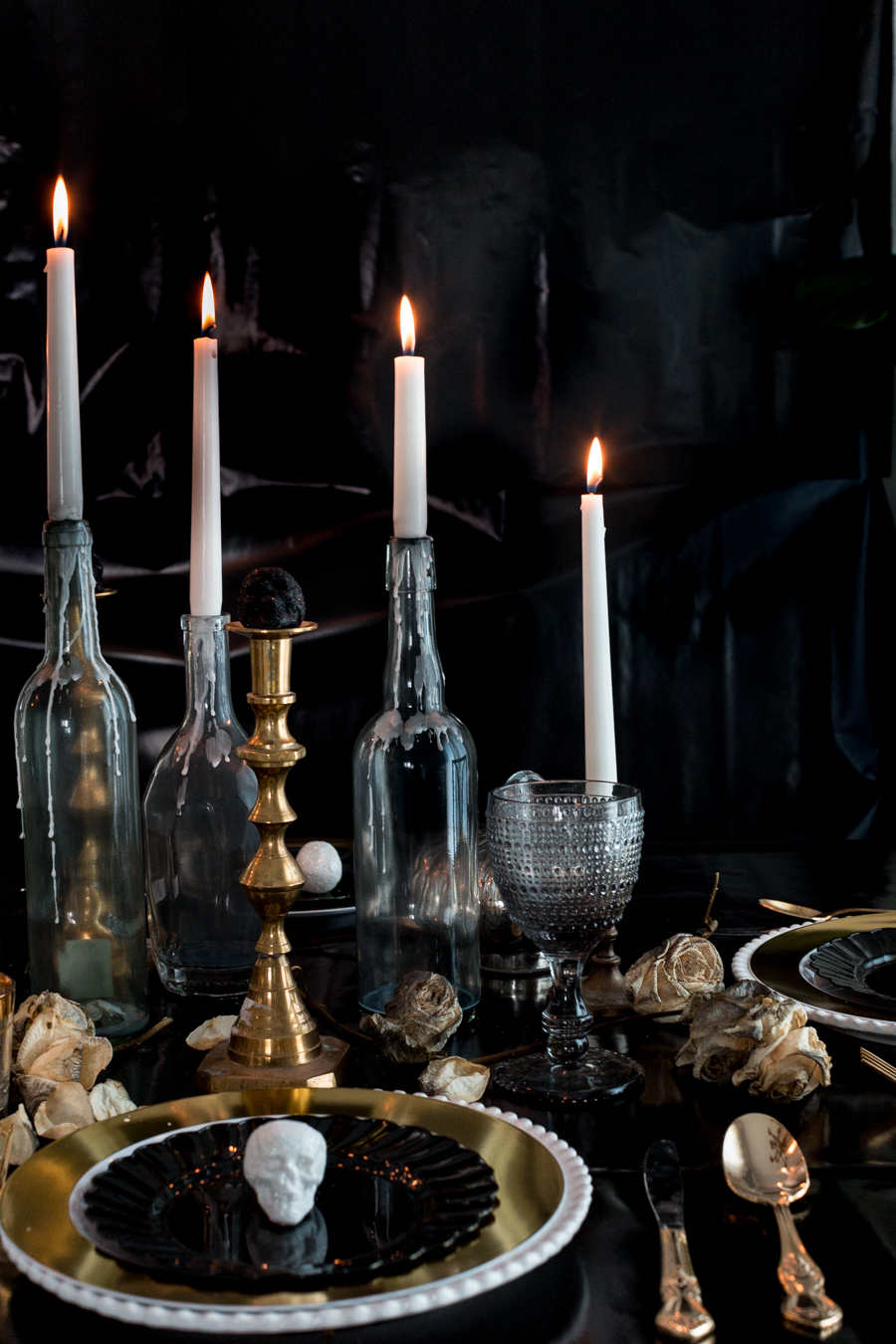 There you go…an 'elegant' Halloween tablescape.
Thanks so much for stopping by today. I hope you have a beautiful weekend…xo
much love,
Lucy