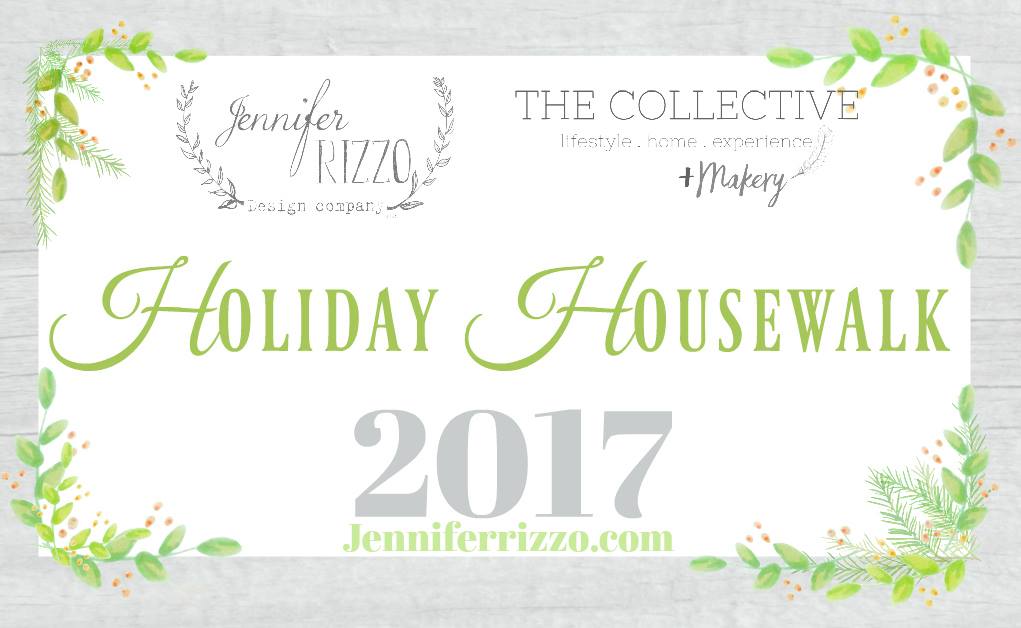 Hello my sweet friends and welcome to this year's Holiday Housewalk hosted by my dear friend Jennifer Rizzo.
I can't believe this will be my seveth year participating in the Holiday Housewalk as it only seems like yesterday when I received the sweetest email from Jennifer asking if I would be interested in joining the housewalk. That was before Instagram and at a time when my blog was just beginning to be noticed and so being invited to participate was a dream come true and something that to this day, I don't take for granted. Being a participant is a great honor and very humbling as I share the stage with some of the great pioneers of the blogging industry.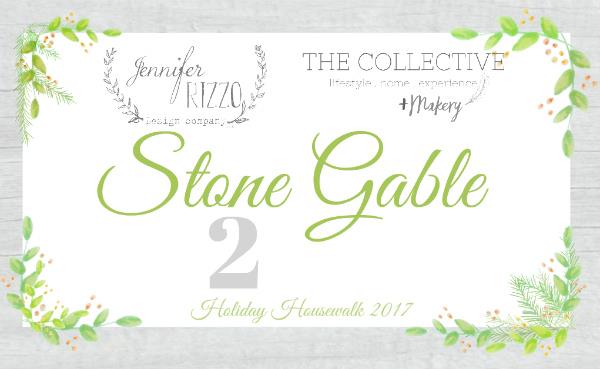 For example, the beautiful and kind Yvonne from Stone Gable. I have had the pleasure of meeting Yvonne in person several times and each time I embrace her, I don't want to let her go. Her sweet soul and spirit just fill the room. If you haven't had an opportunity to visit her today, I encourage you to do so HERE as she is stop number 2 of the Housewalk.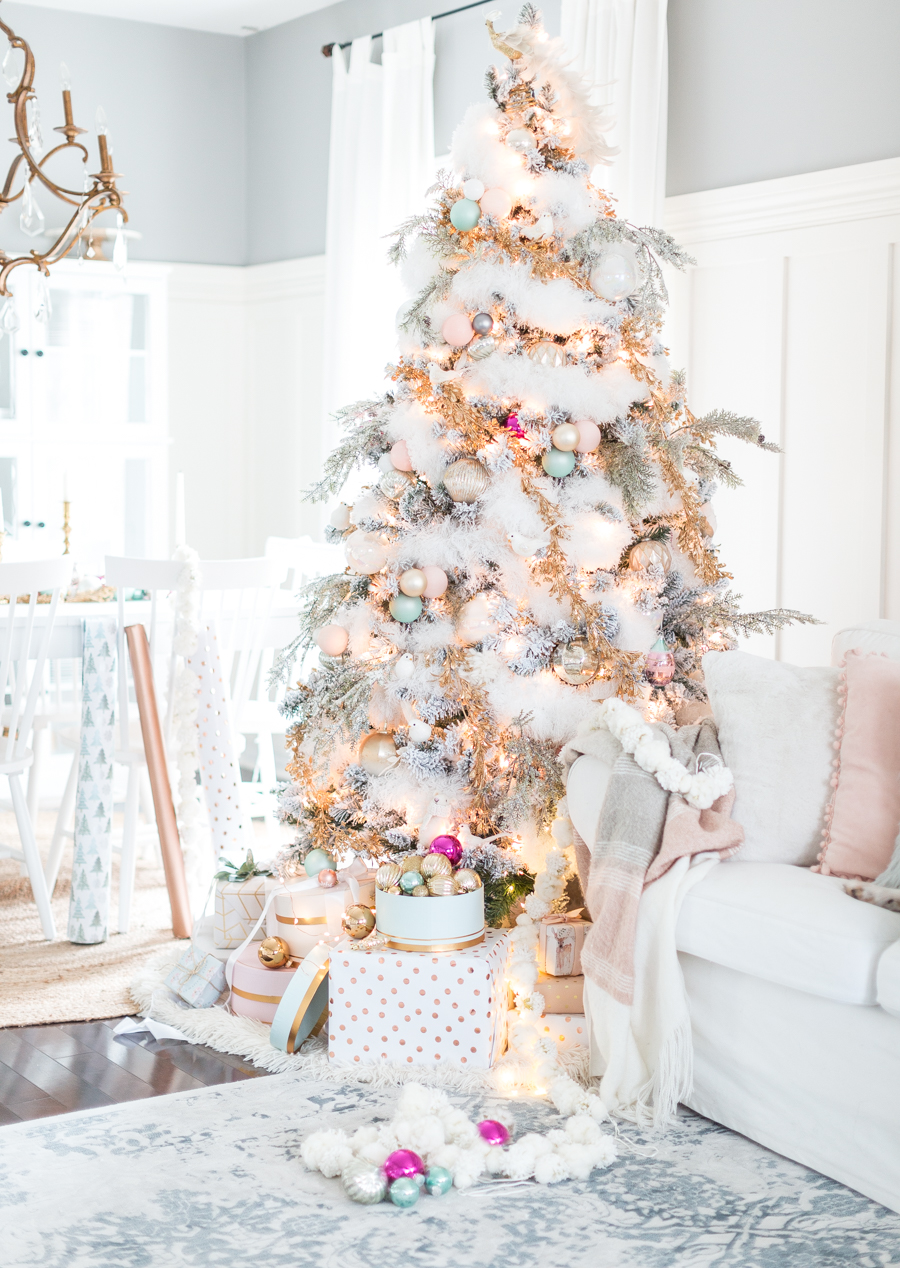 If you are new here, welcome…I'm so happy you've stopped by.
As bloggers, we love to make our surroundings pretty in the hope it offers some inspiration and may perhaps give you ideas that you may consider incorporating into your own space. However, I'd like to offer that what truly matters is making your house a home. A home that embraces those who live within it with love and joy. A home in which memories are made. A home that keeps the true meaning of the season as the center of it all.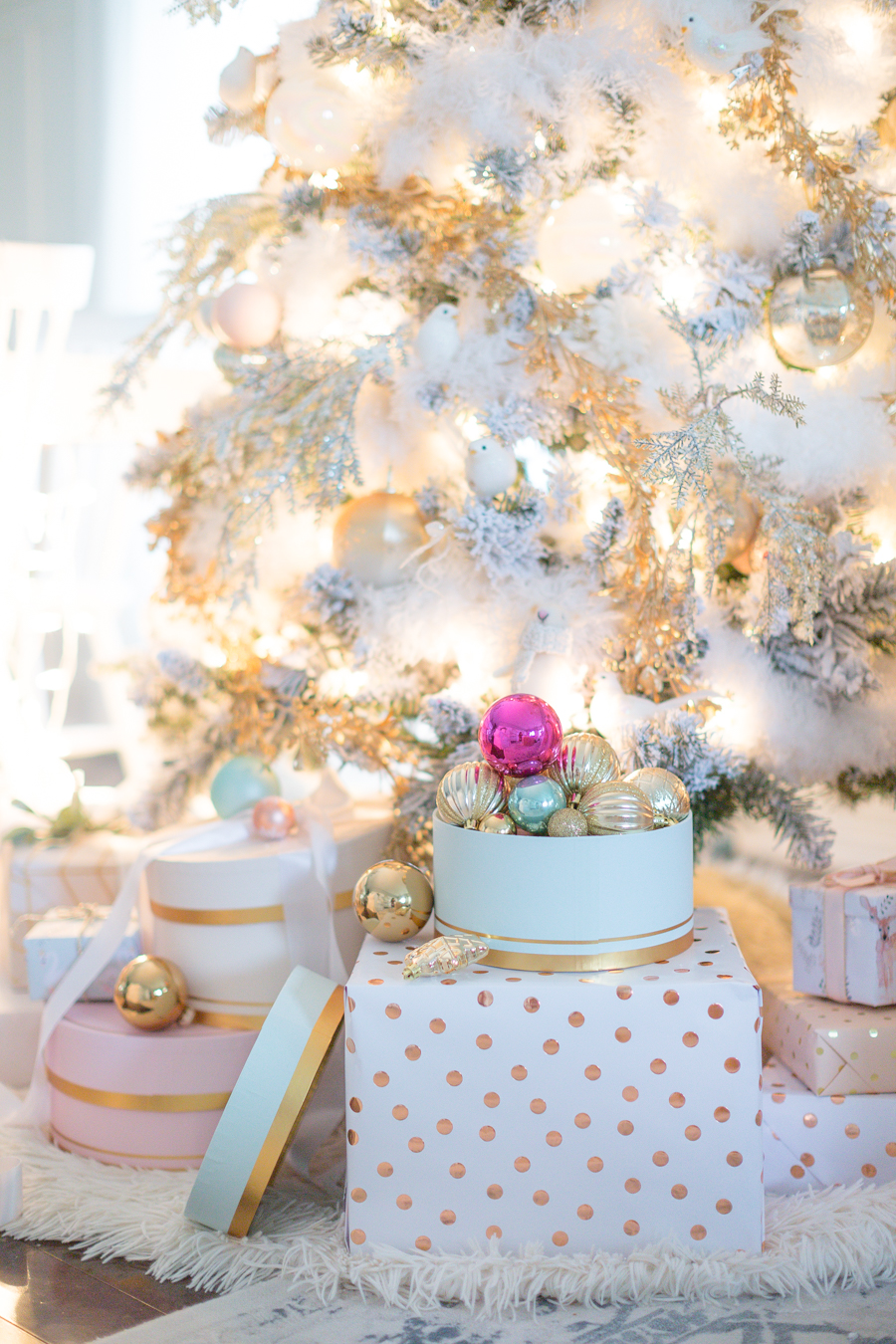 If you are a regular friend here, you may have seen some of these photos in prior posts or via Instagram. For our living room tree, I decided to use pastels, golds and of course white. You can see more of it here.
I was insecure about my color choice at first, but have grown to love how different it is. I originally wanted to go completely simple and just have a naked tree but at the same time, I've always allowed my heart to lead the way and well, this is the route it took.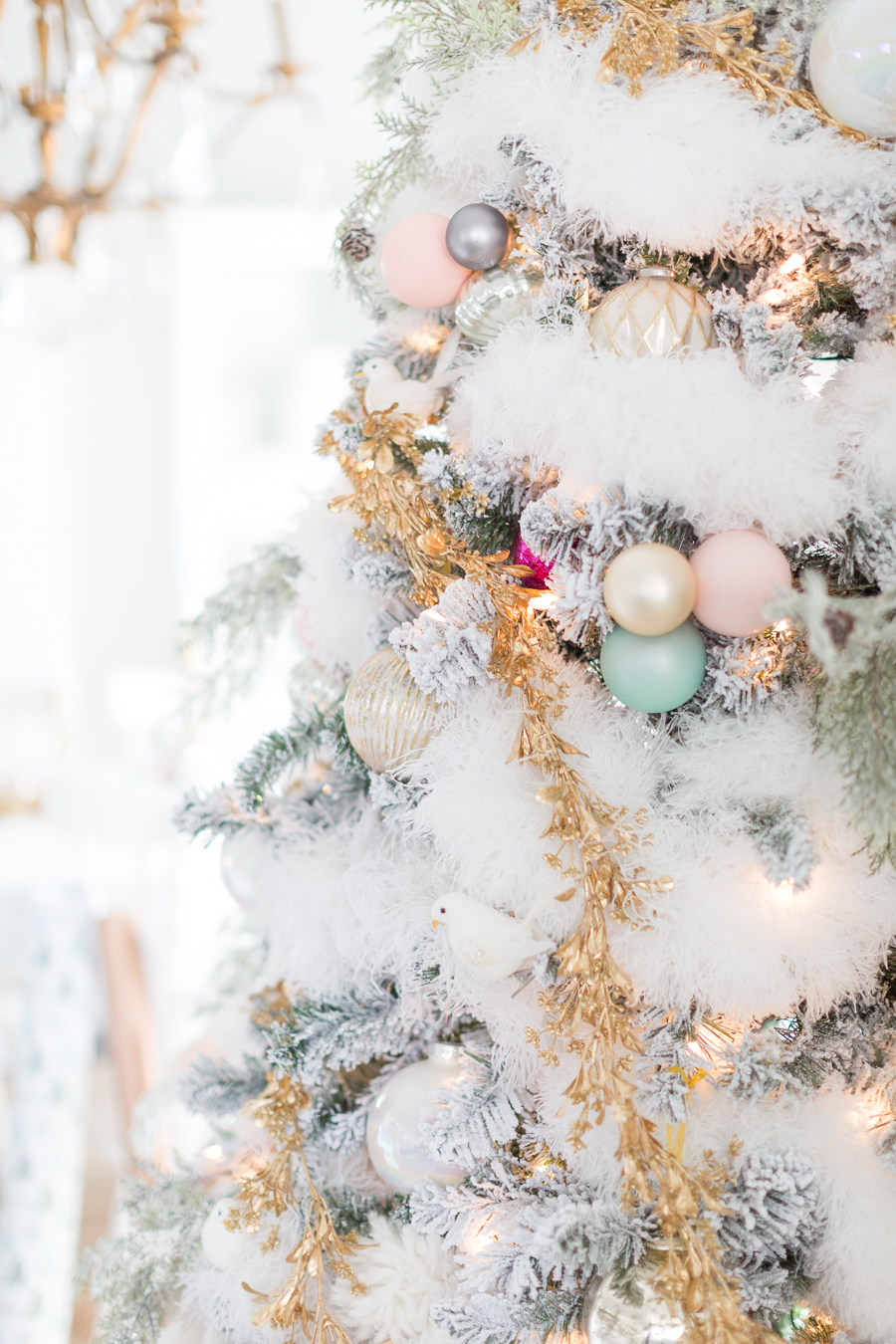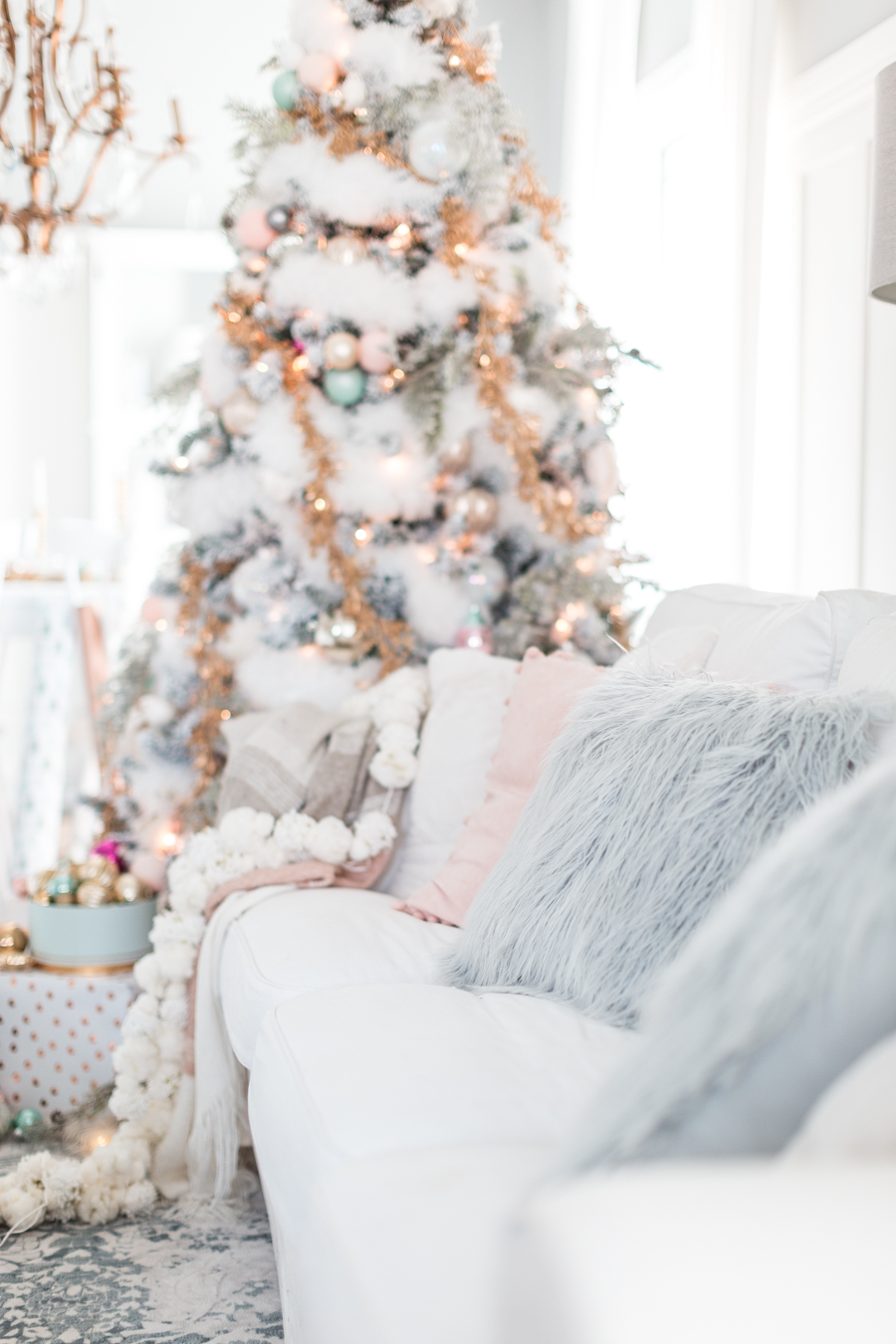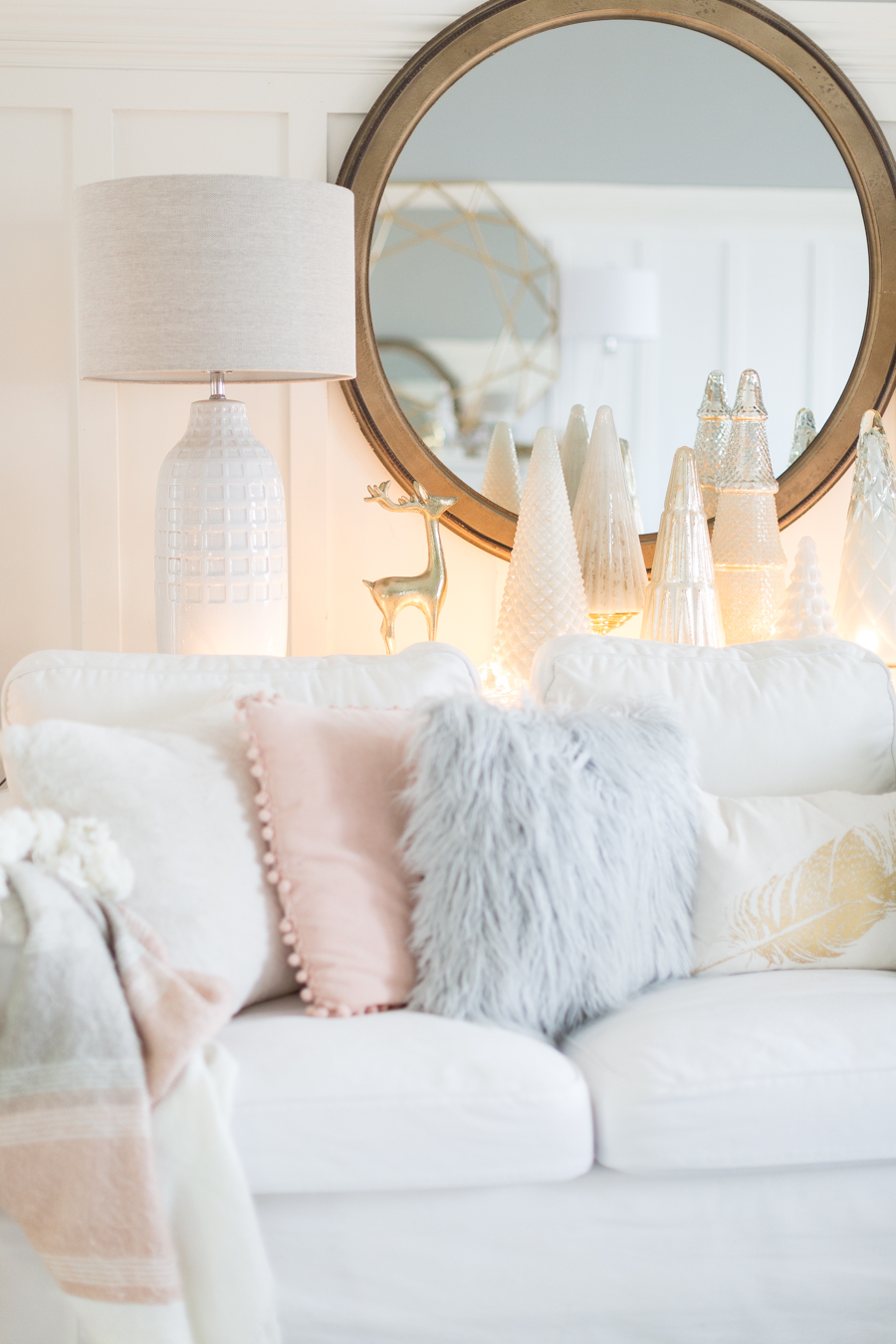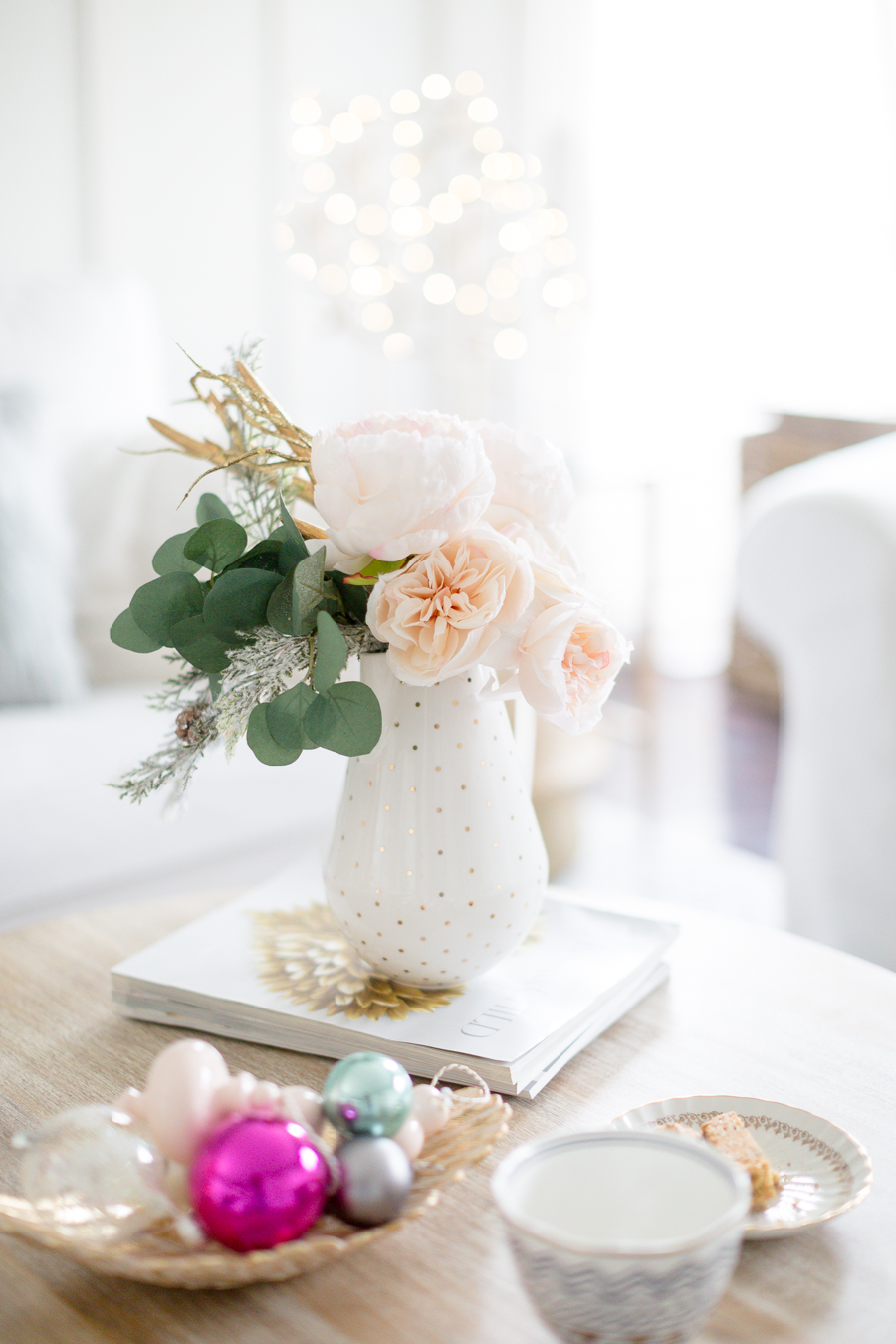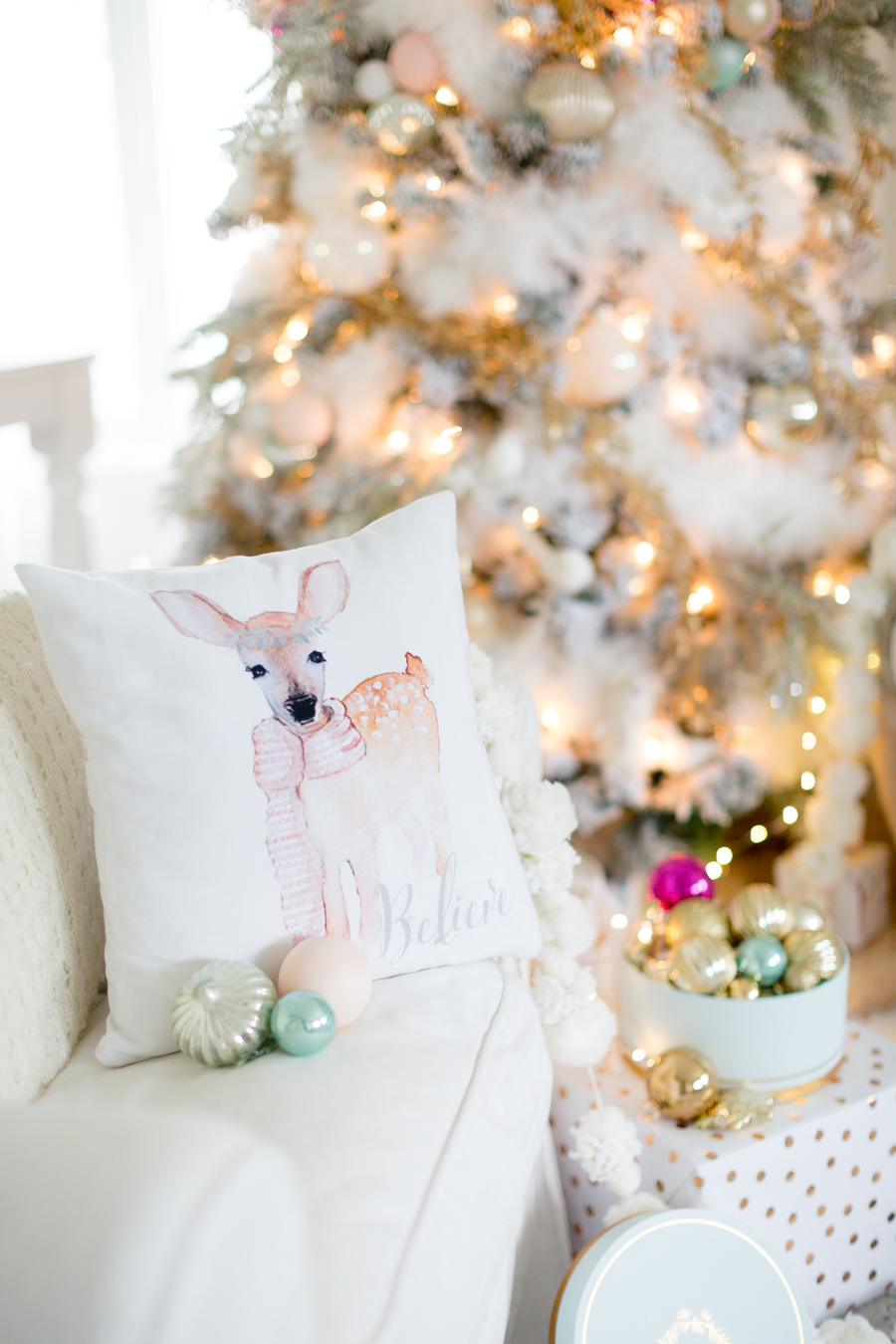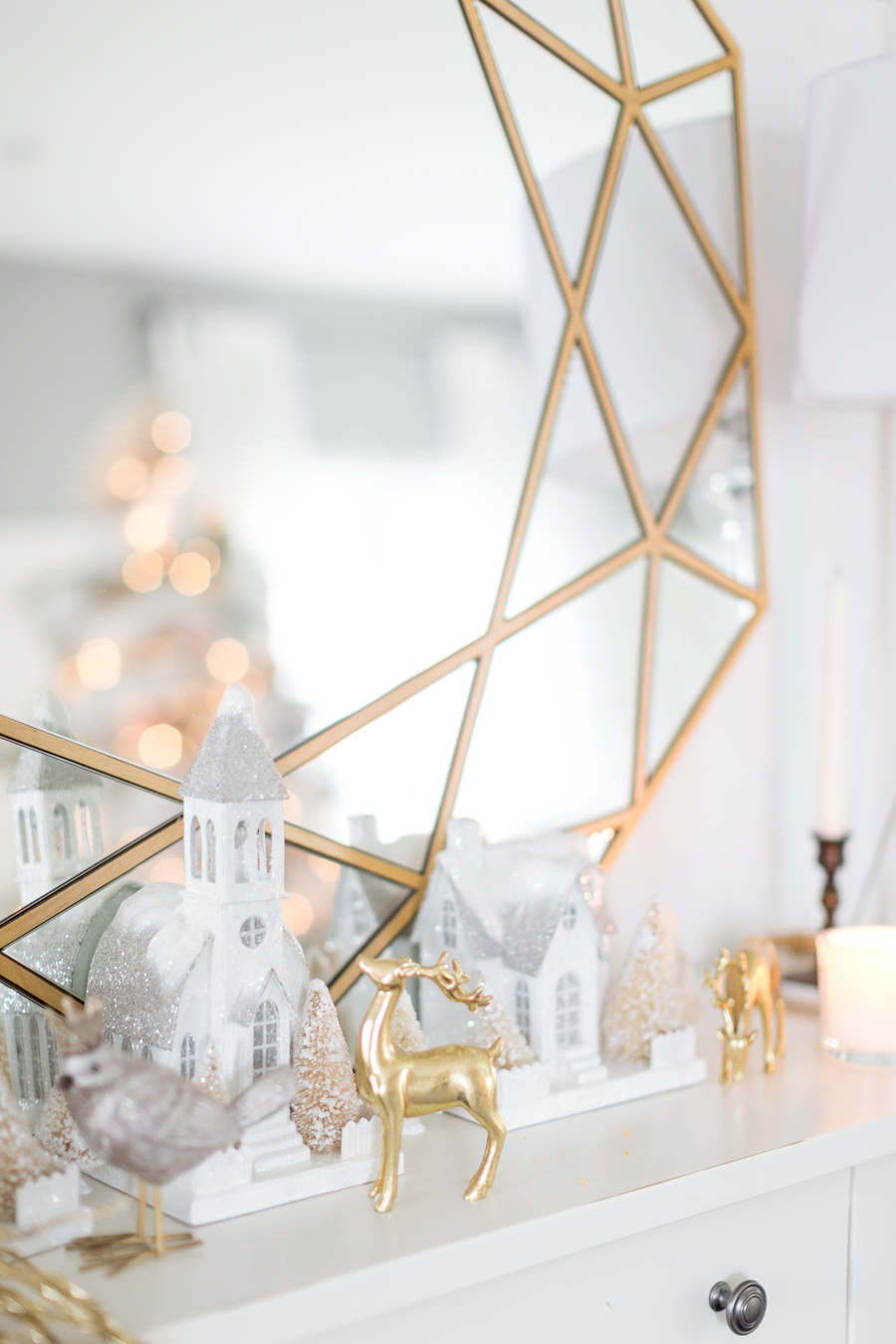 Christmas is the perfect time to transform your space into a warm and magical place with lots of glitter and sparkle.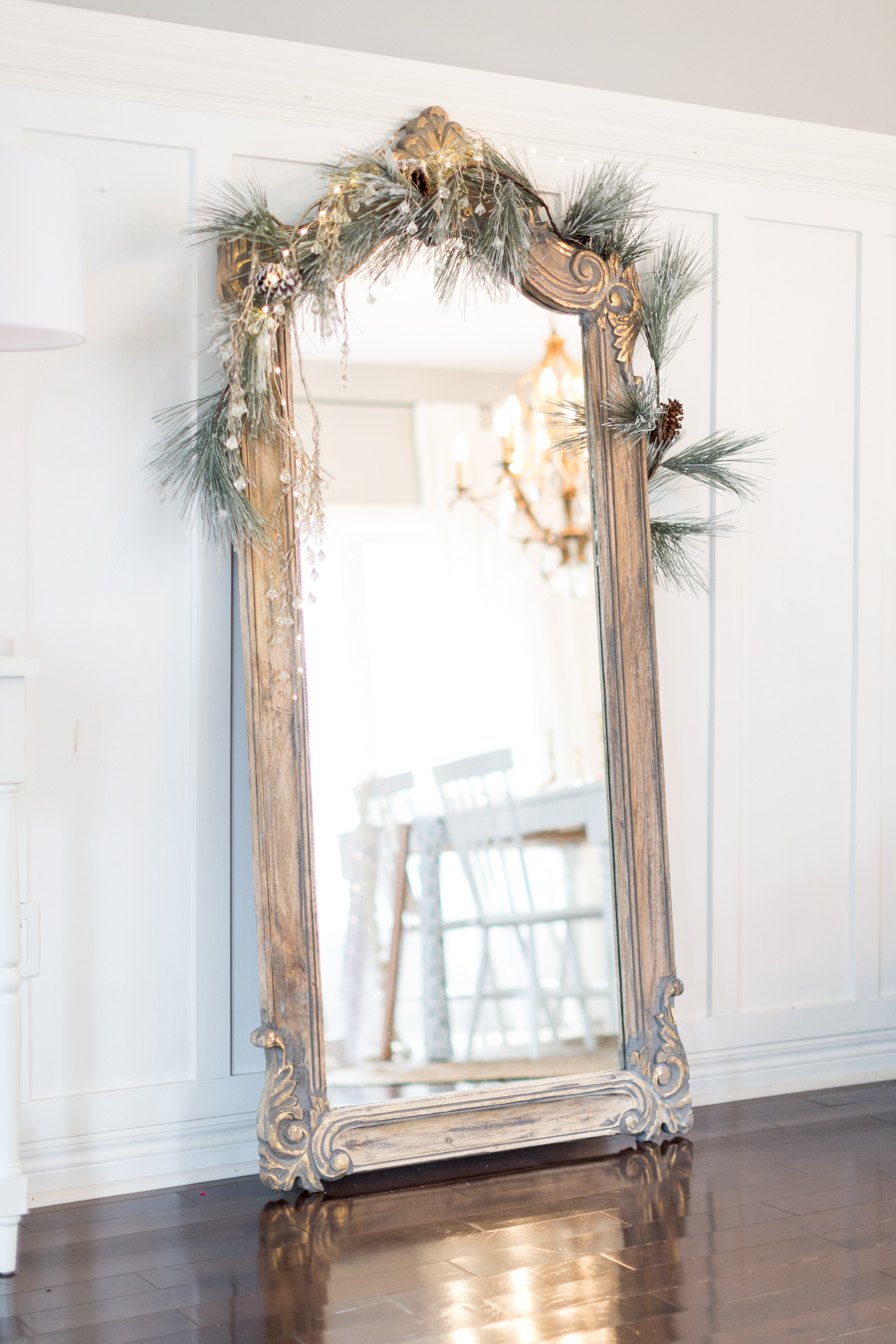 There are few things more beautiful than the warmth of Christmas lights.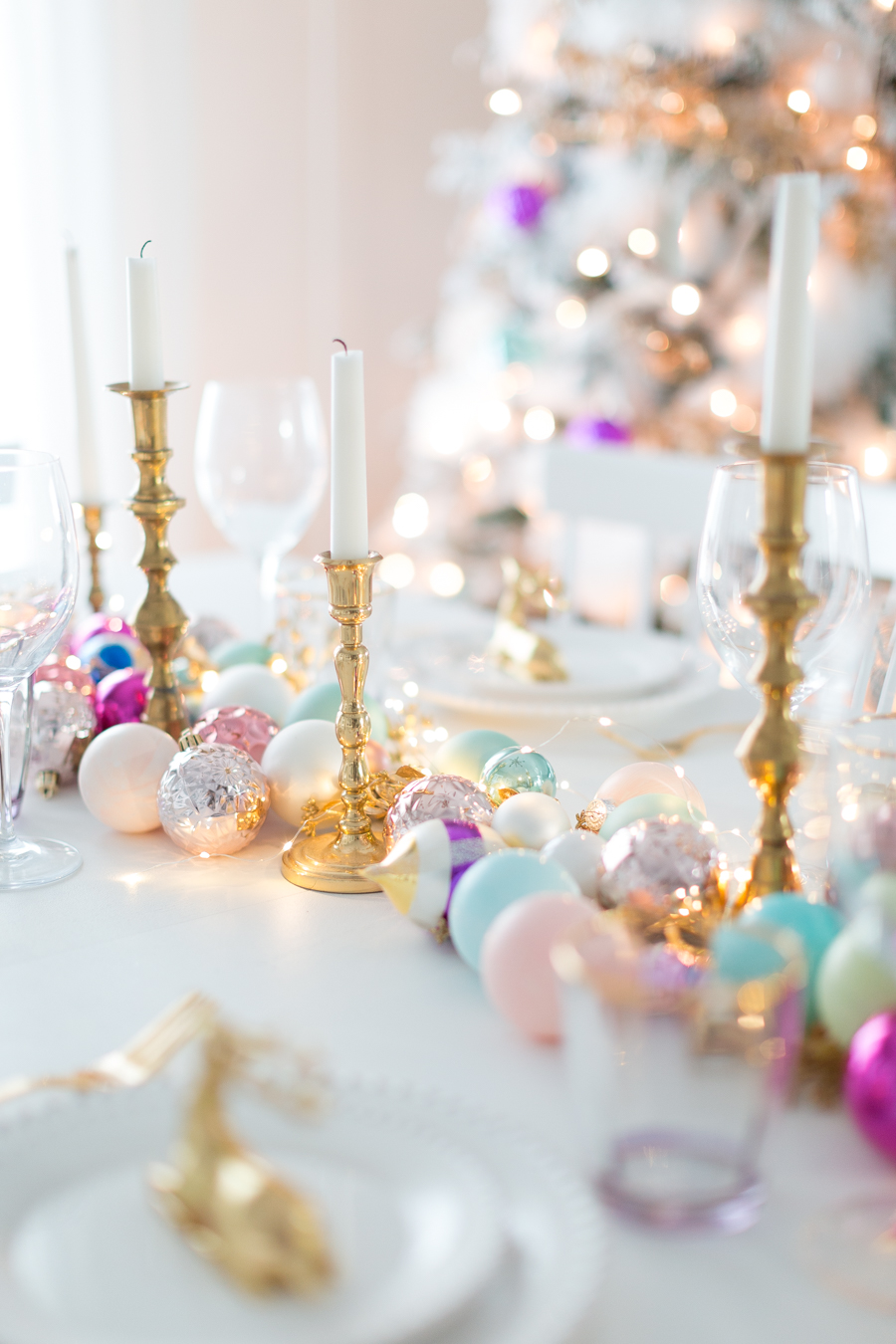 For our Dining room, I decided to incorporate some of the pastels with vintage ornaments.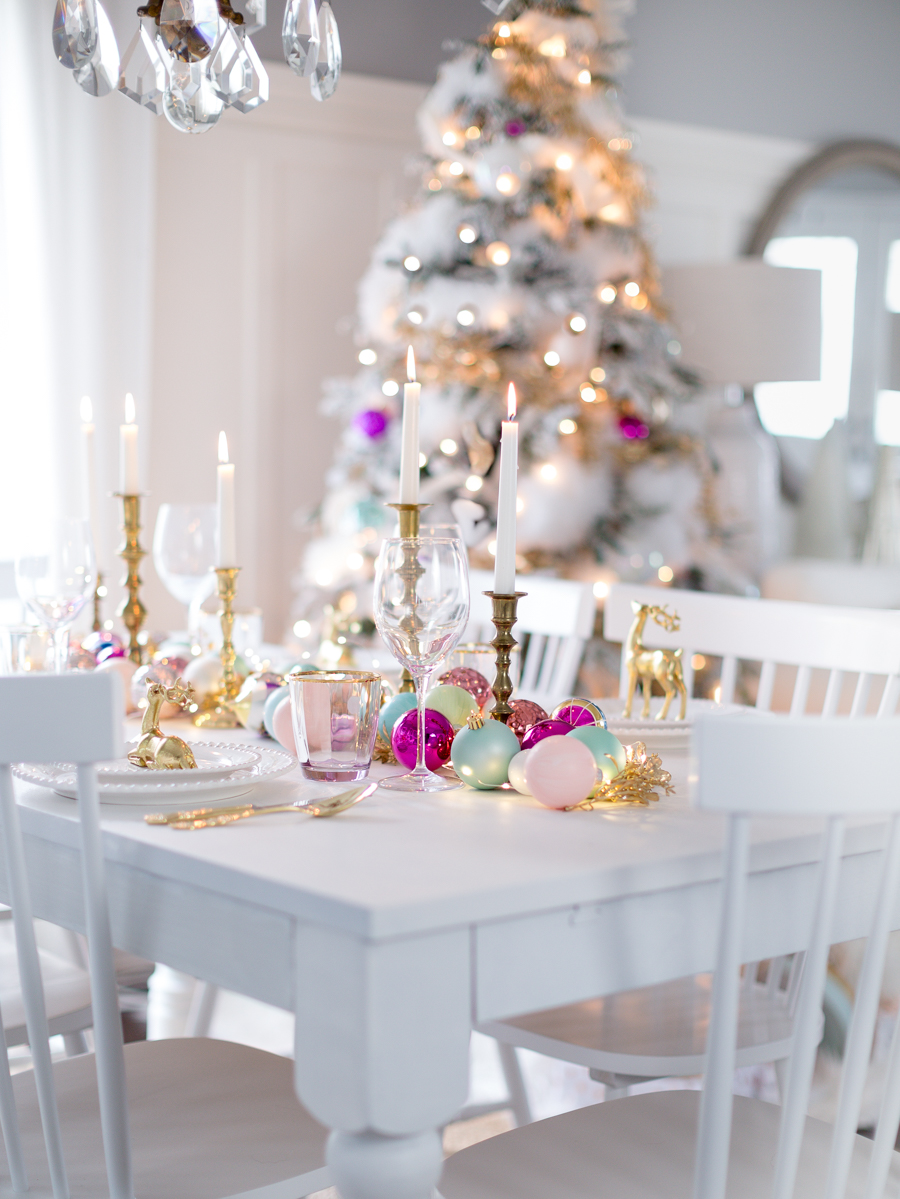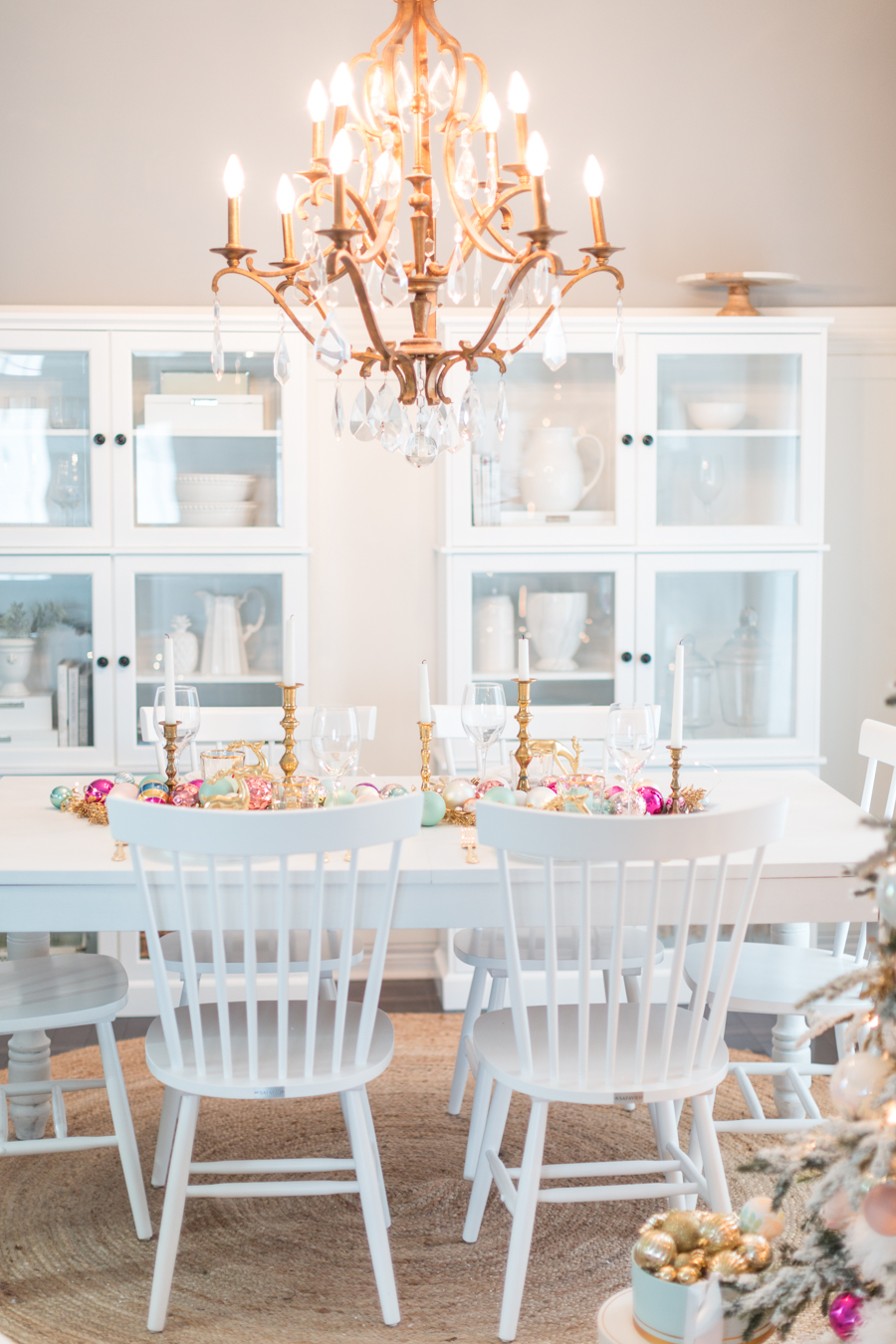 You can see the entire tablescape HERE.
Our home has an open concept between the living and dining rooms, but once you turn the corner, you enter the family room. As the family room is not really visible from the living/dining room area, I'm able to have a completely different theme.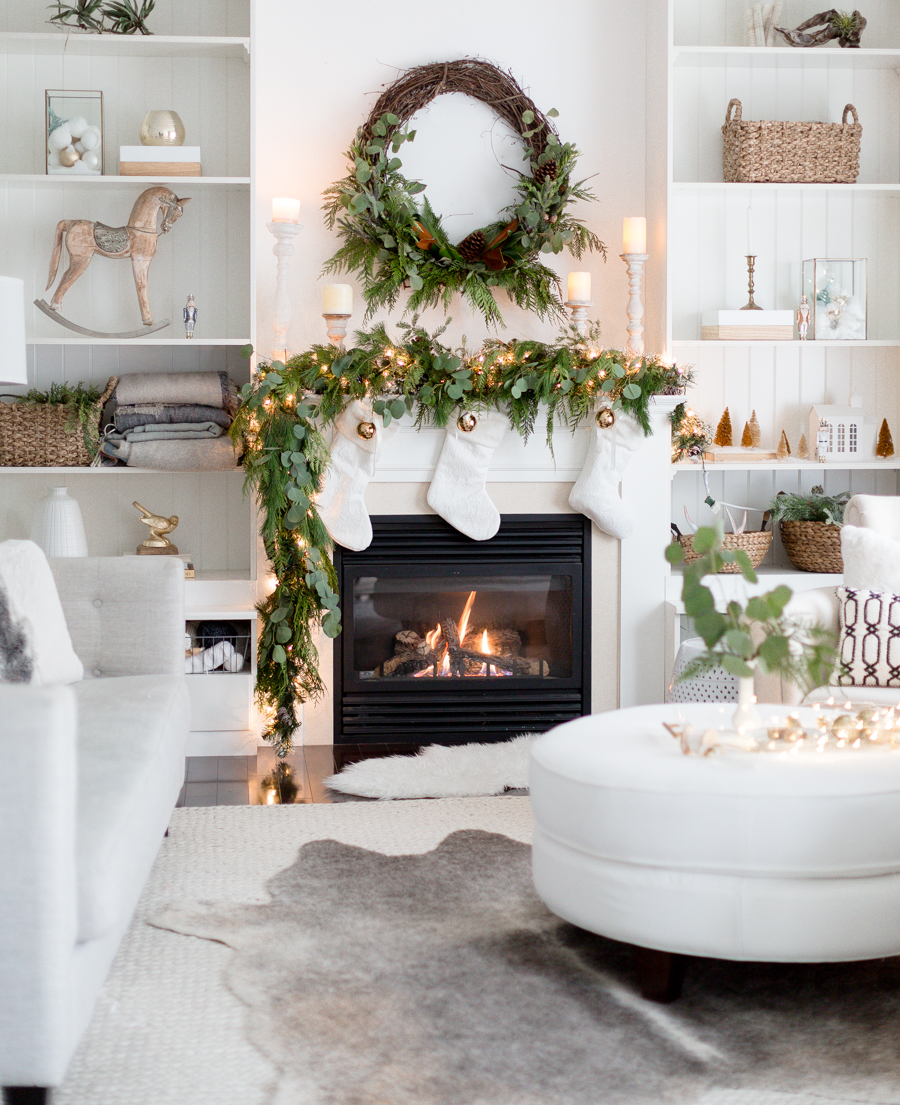 This is one of my favorite rooms in our home it houses the fireplace and it's adjacent to the kitchen, so we tend to spend a lot of time in these two spaces…:)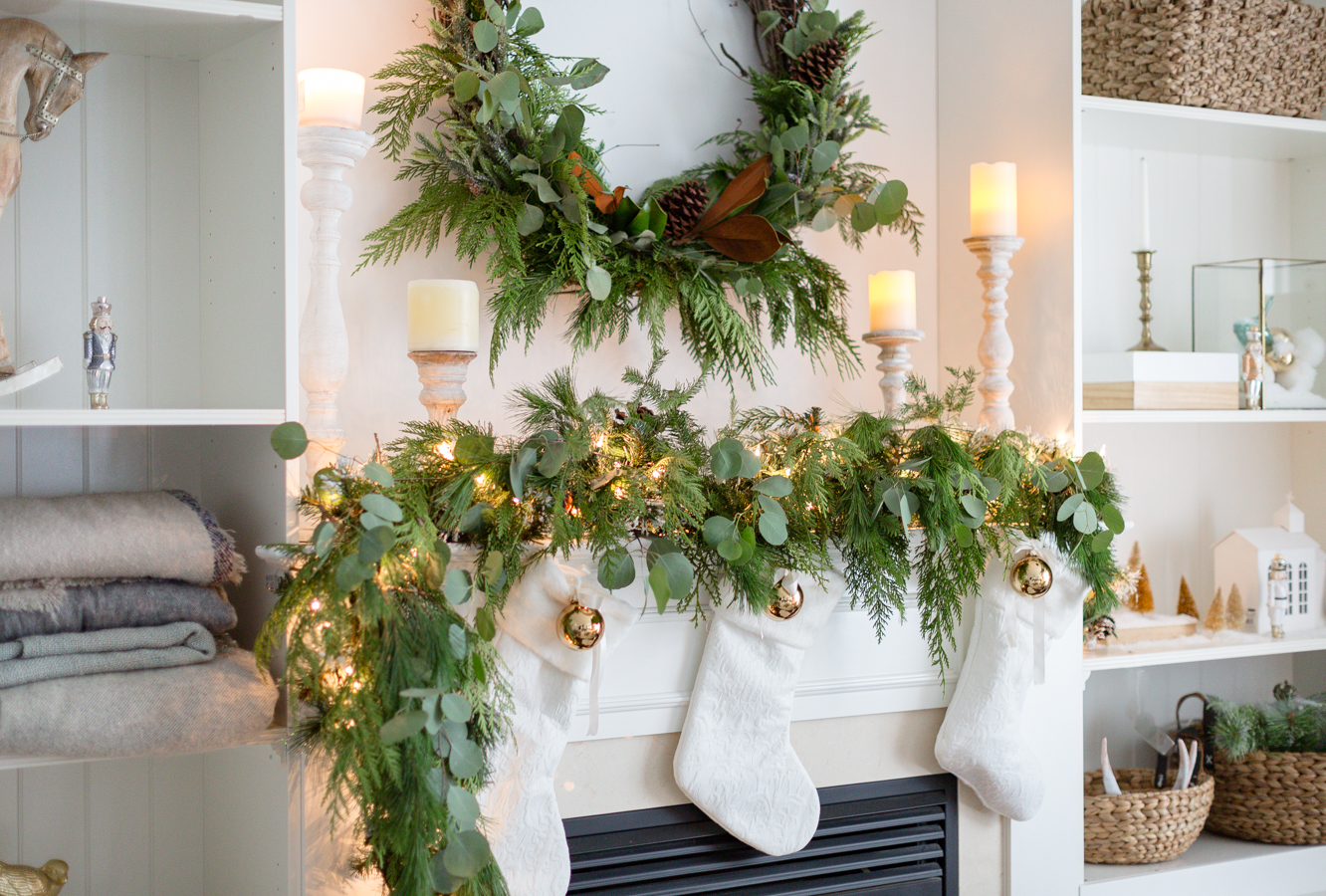 In this space , I decided to go a little more neutral so I used beautiful winter greens on our mantel.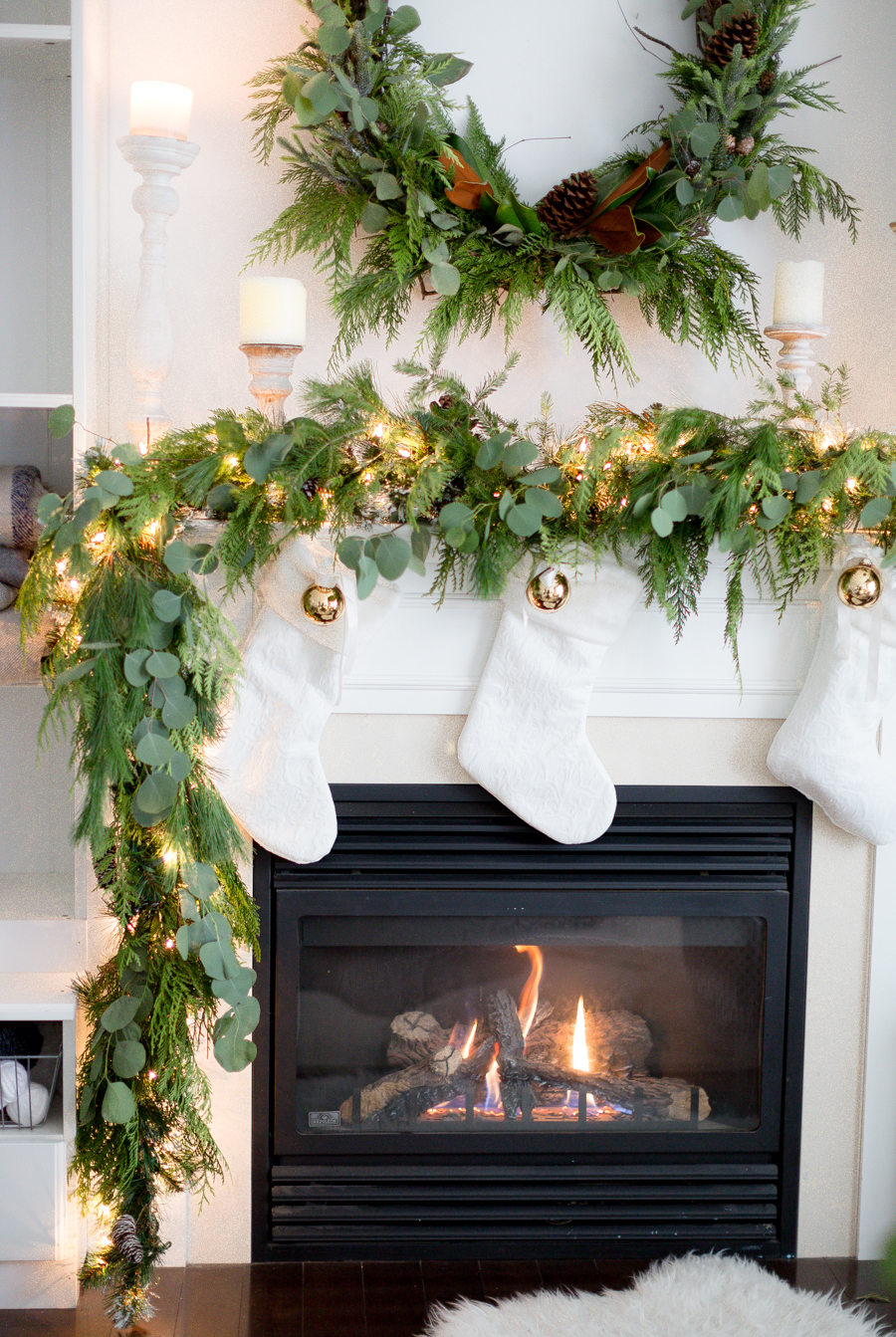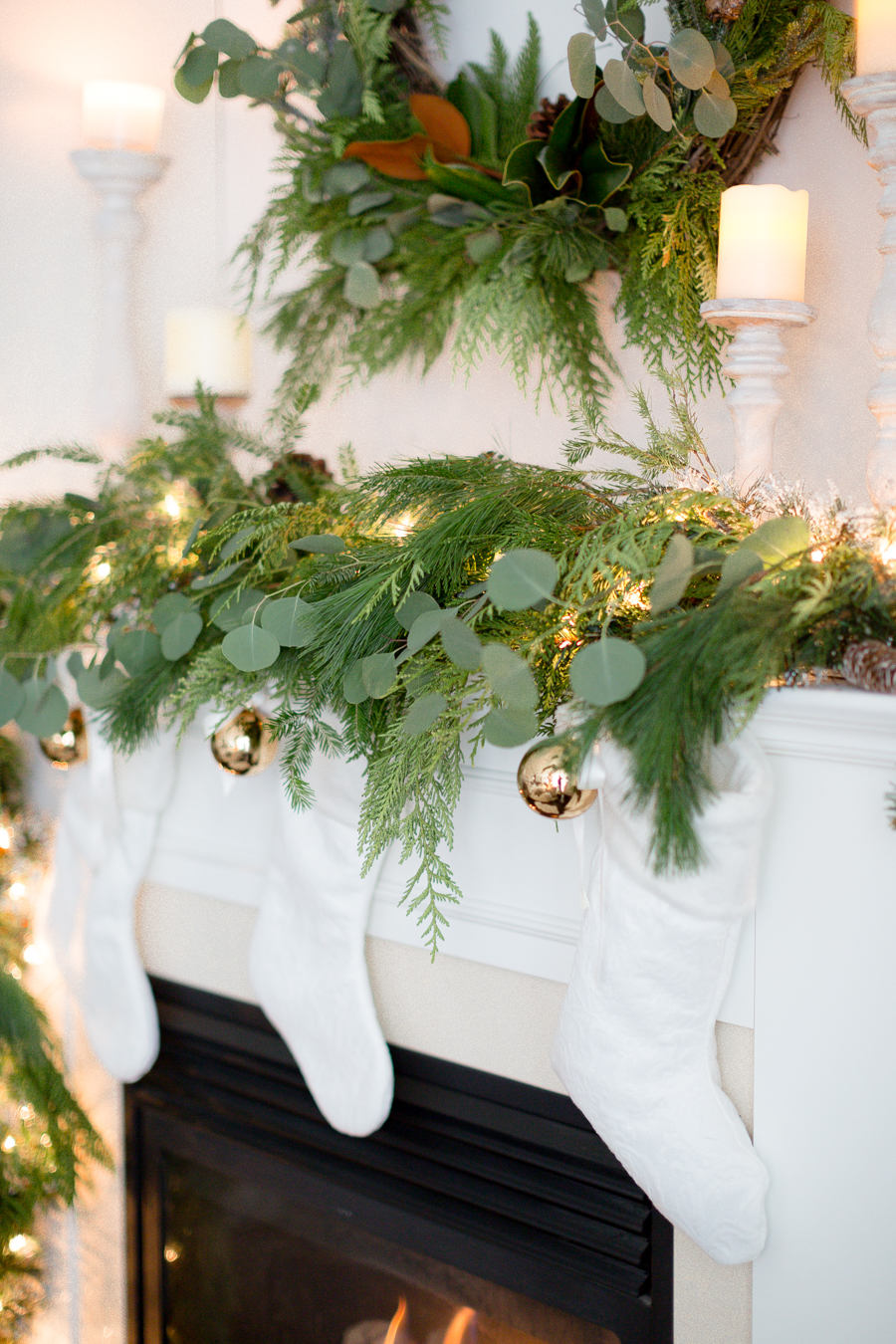 Even though the garland looks nice and lush, it's actually a faux garland to which I added some fresh greens. It gives you the illusion of a custom garland but at a fraction of the price.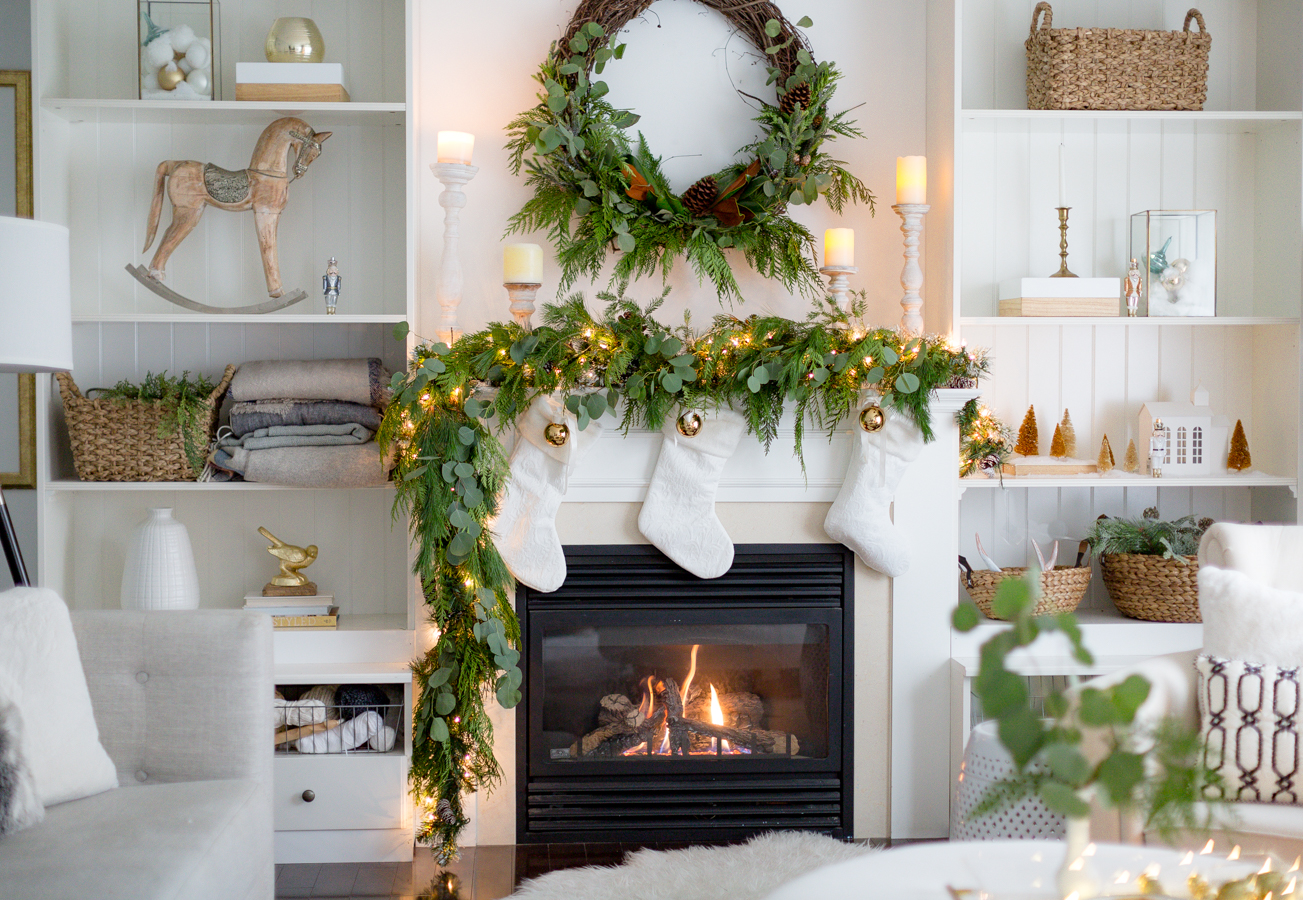 I did the same thing with the wreath, having purchased a relatively inexpensive grapevine wreath at Michaels and incorporating some greenery, a few pines cones and voila!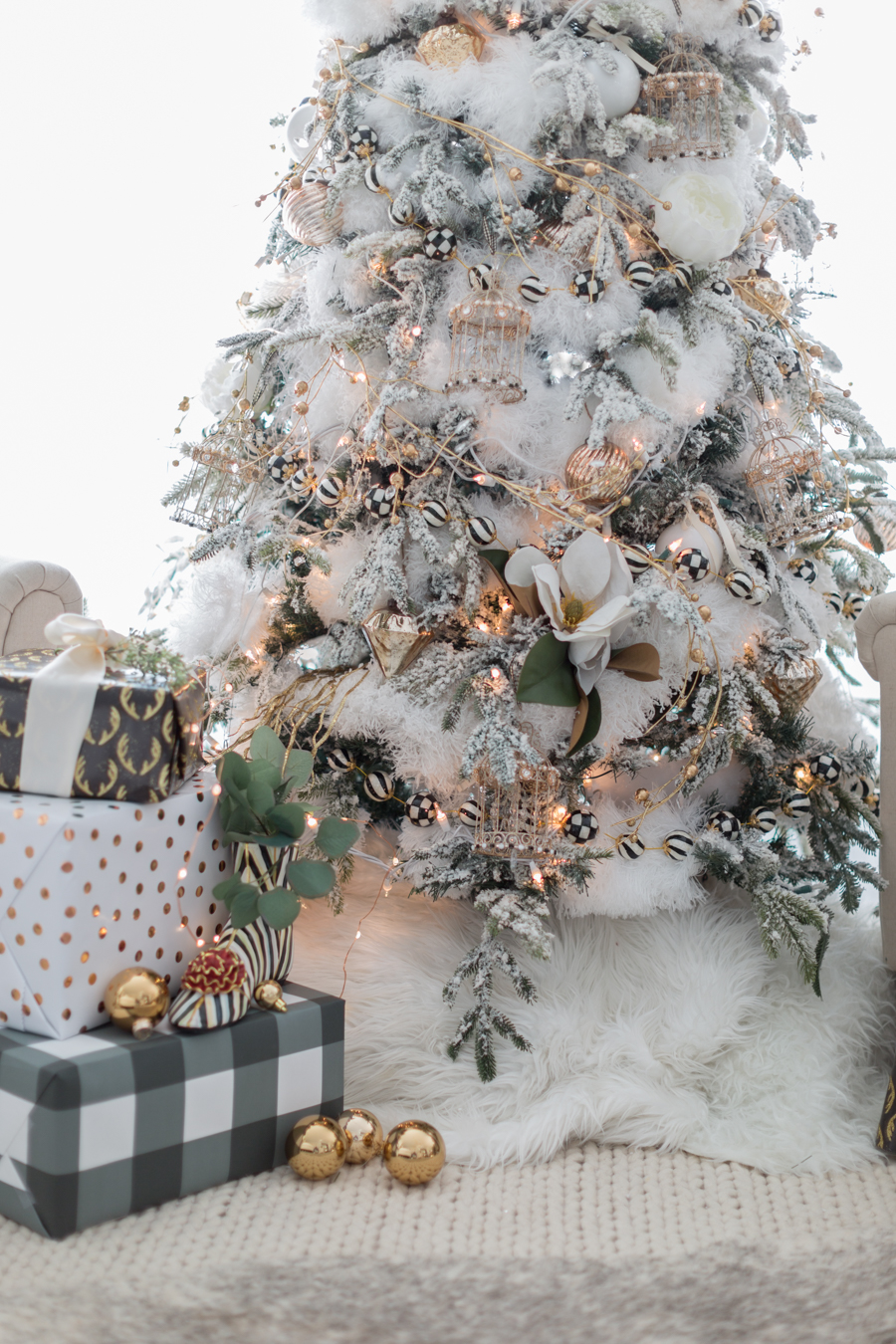 The tree in this room is also pretty neutral but I incorporated a little bit of black and you can see more of it HERE.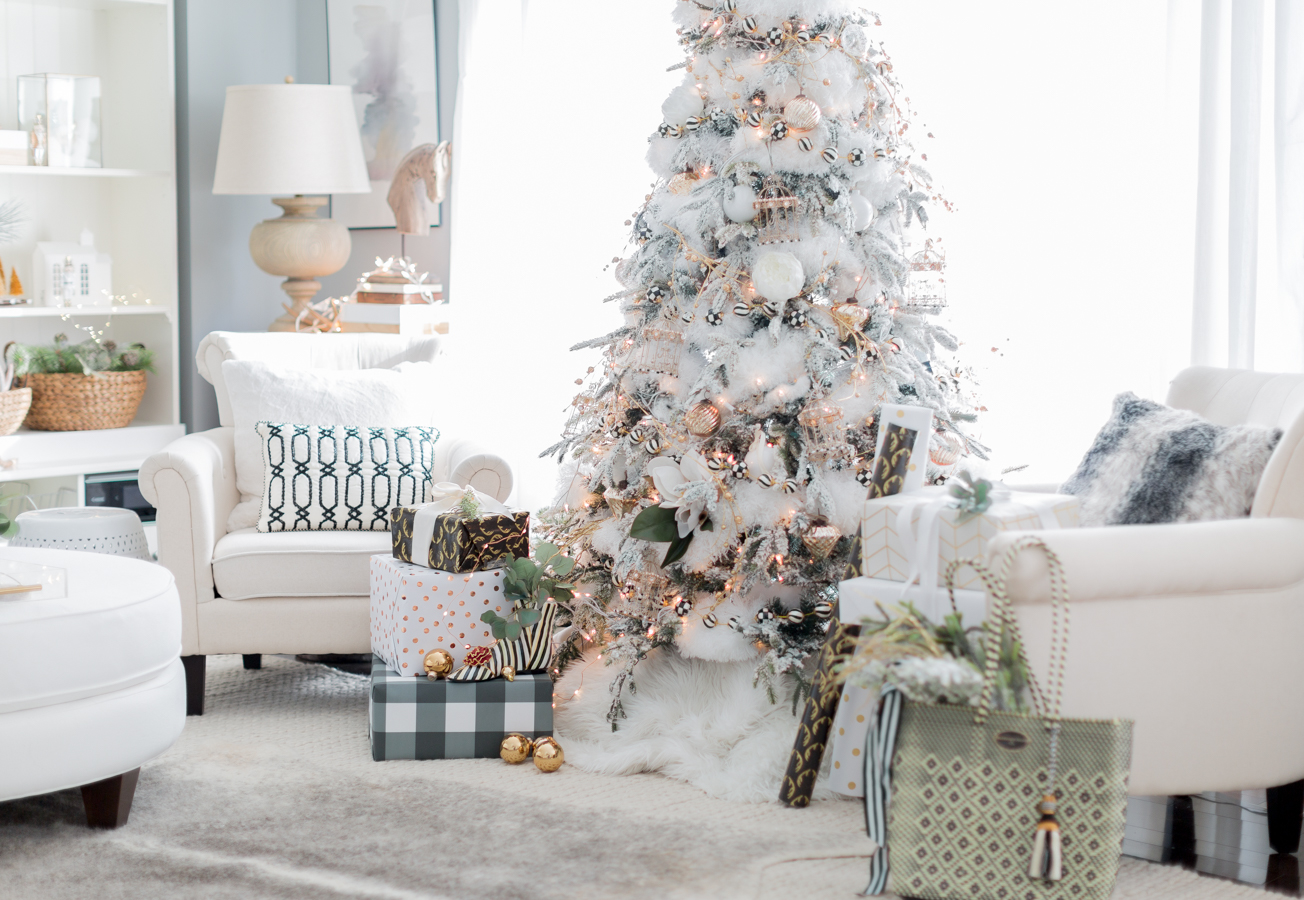 I love how it turned out, however, don't be surprised if it changes next week. ha.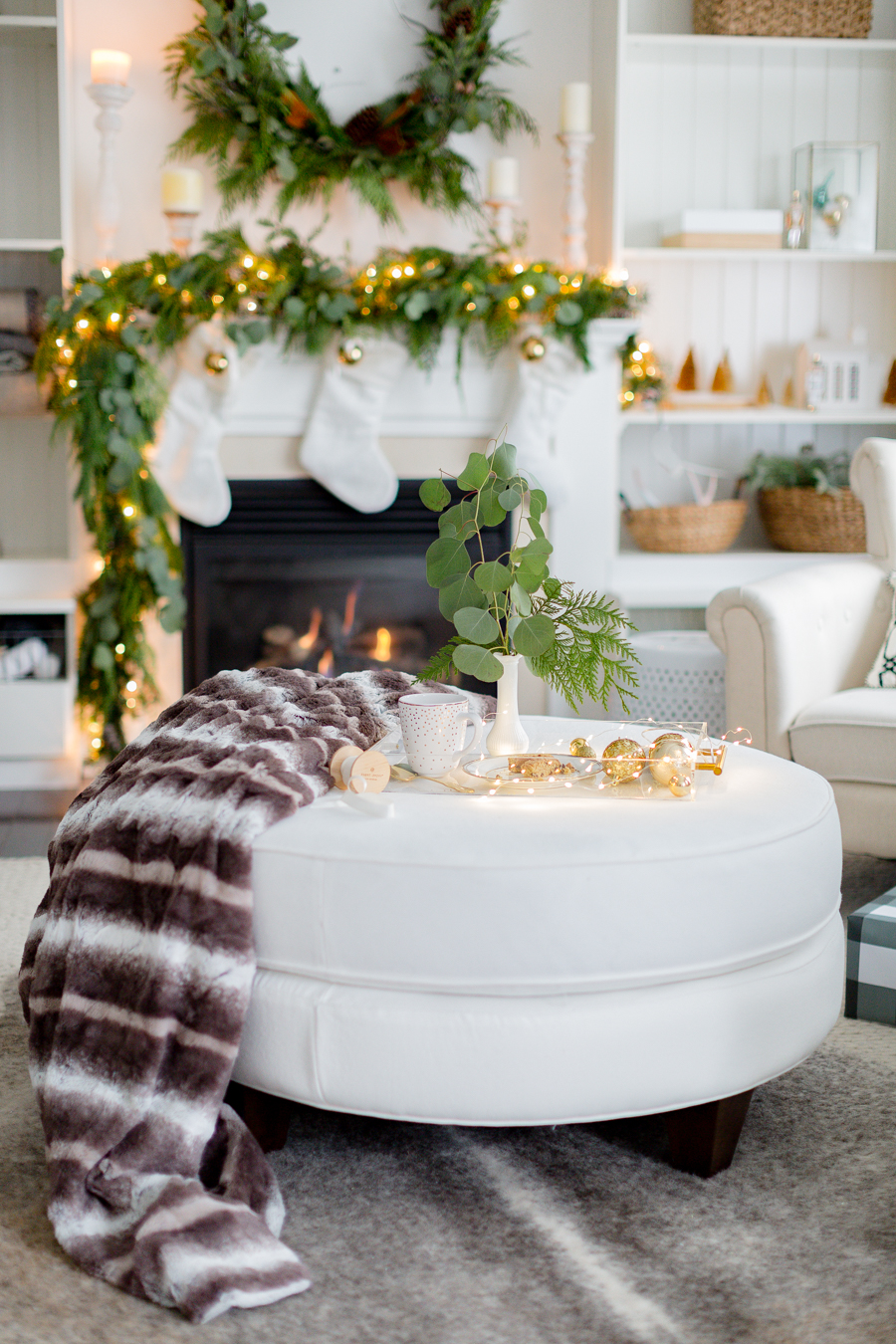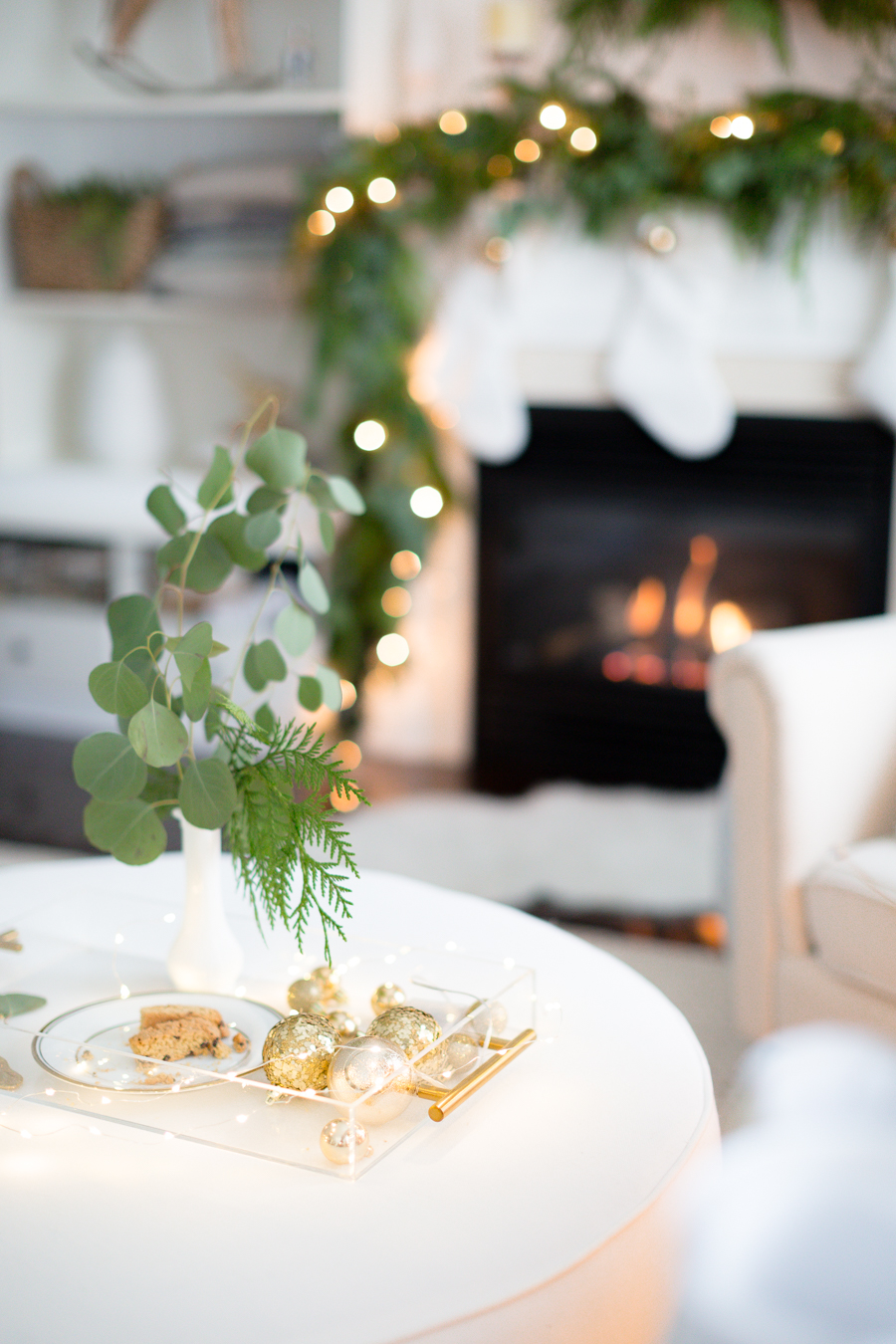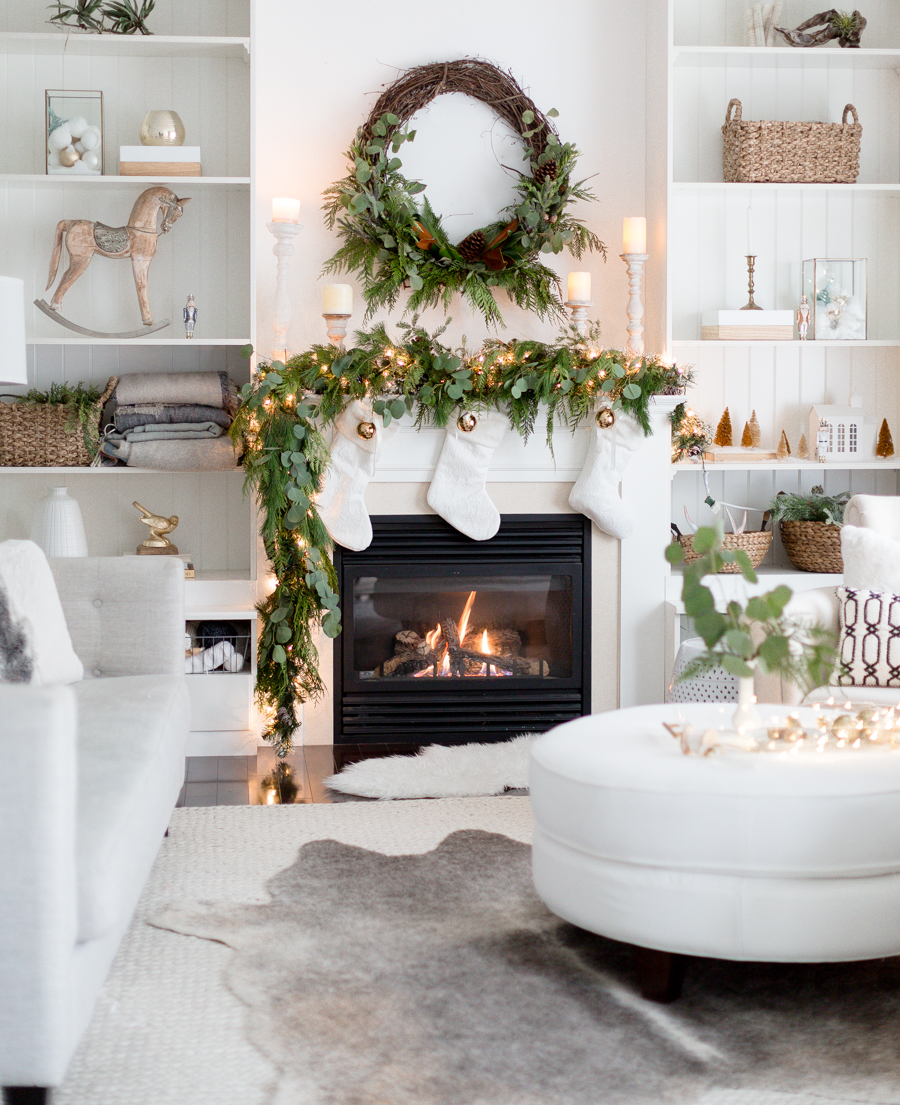 Moving onto the kitchen….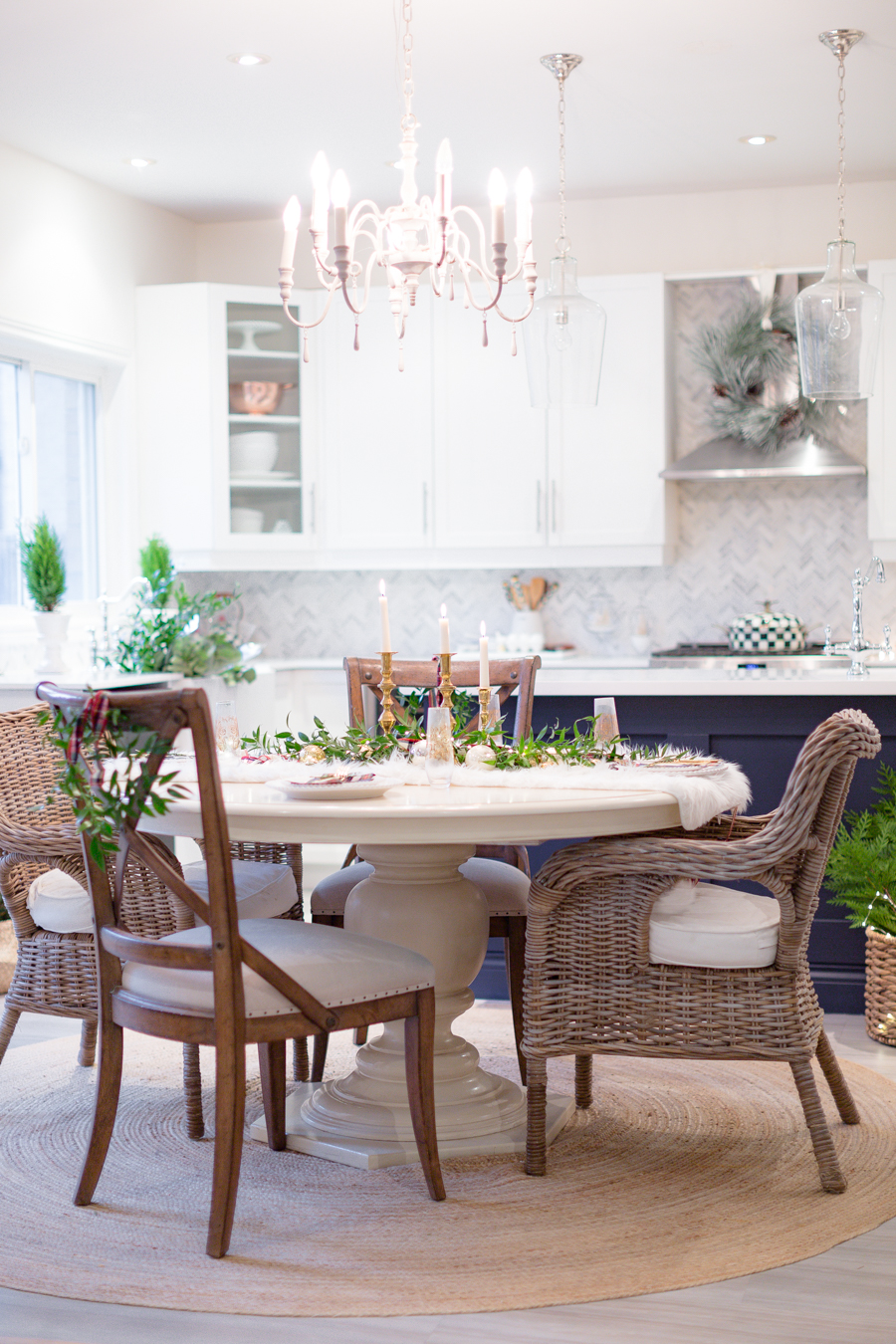 I took these photos in the evening with the lights on, so you need to forgive me as they are a little grainy. But I wanted you to see how the kitchen had changed from when I shared it HERE.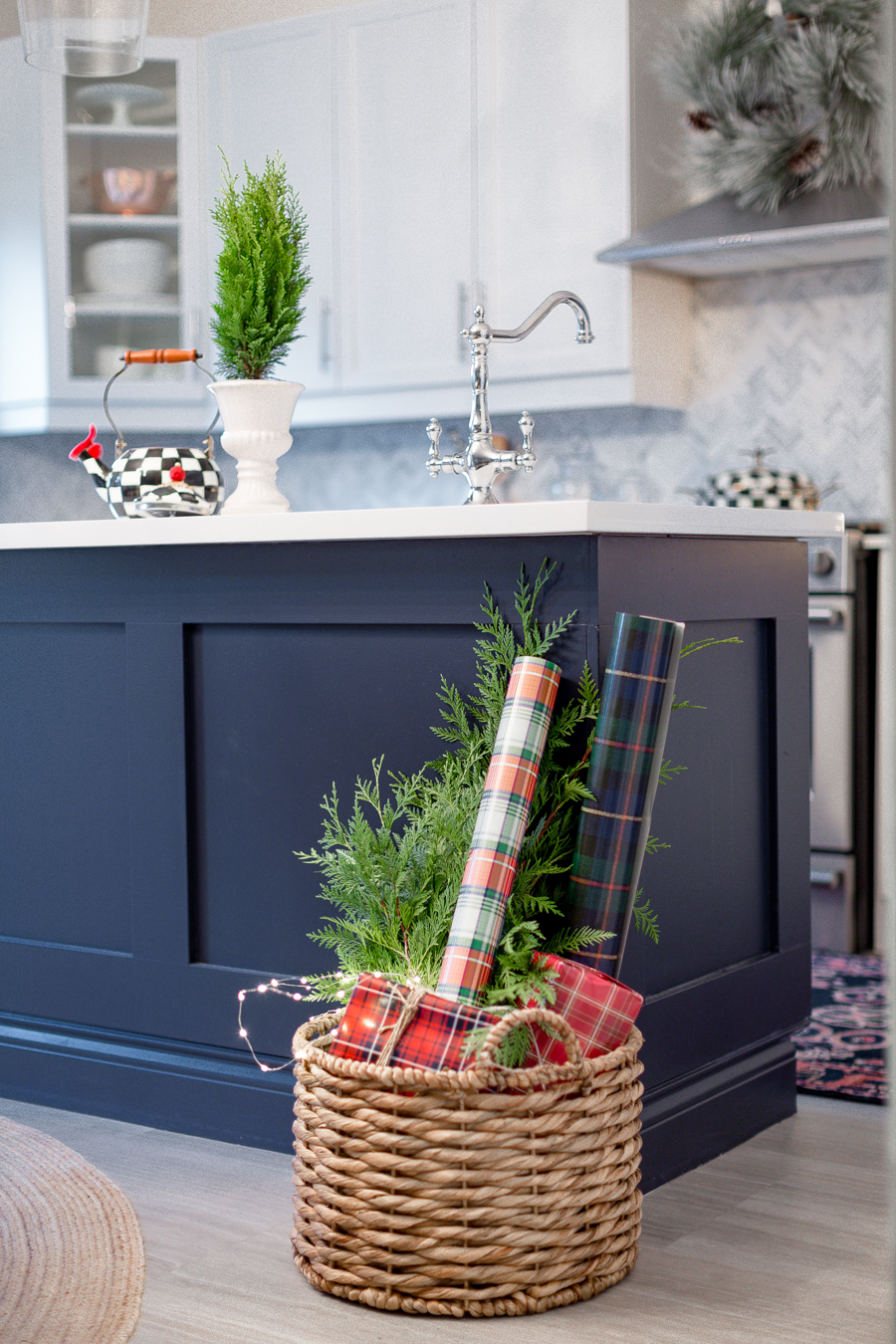 I recently painted this island blue and though I thought I would get tired of it quickly, I still love it. You can see it HERE.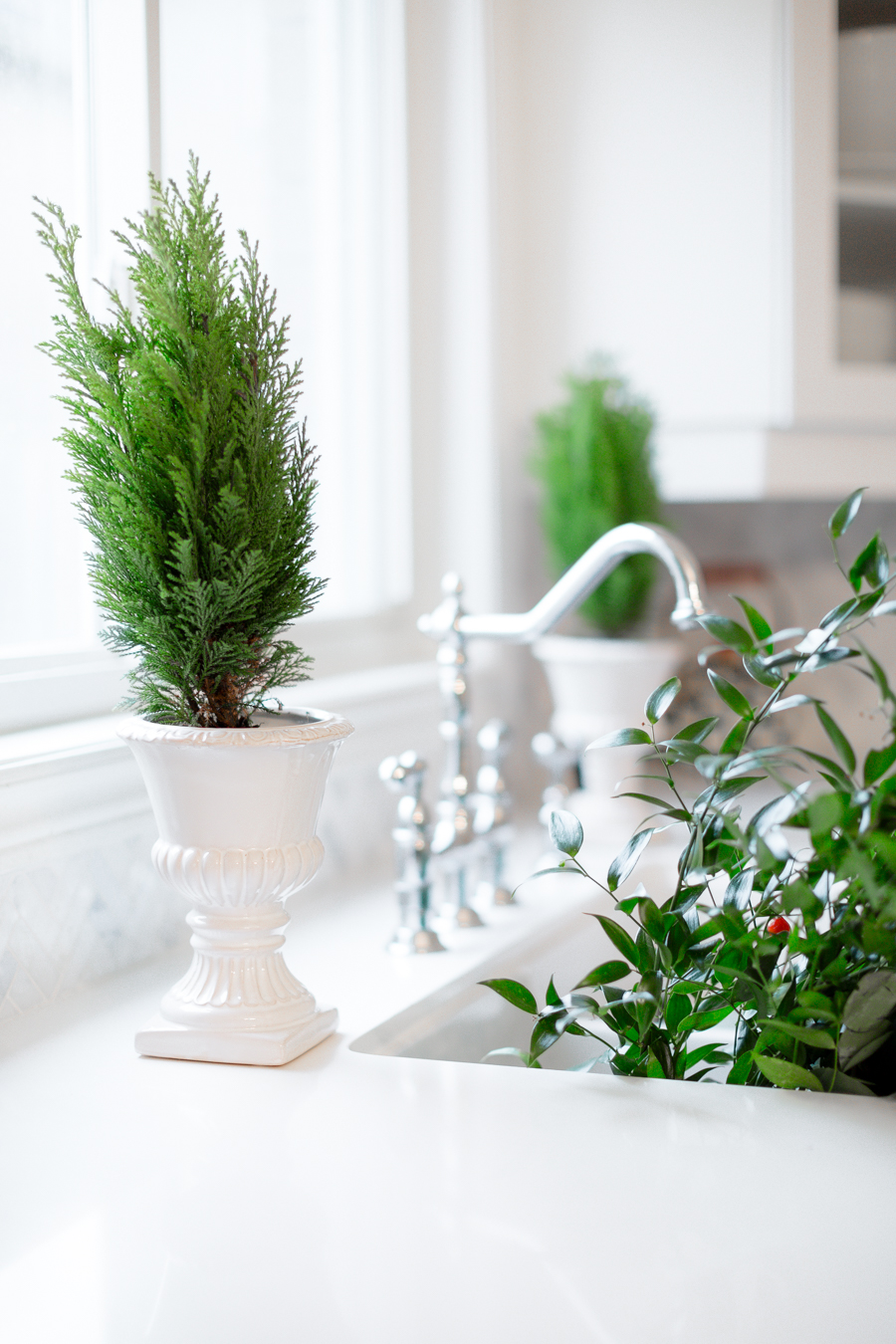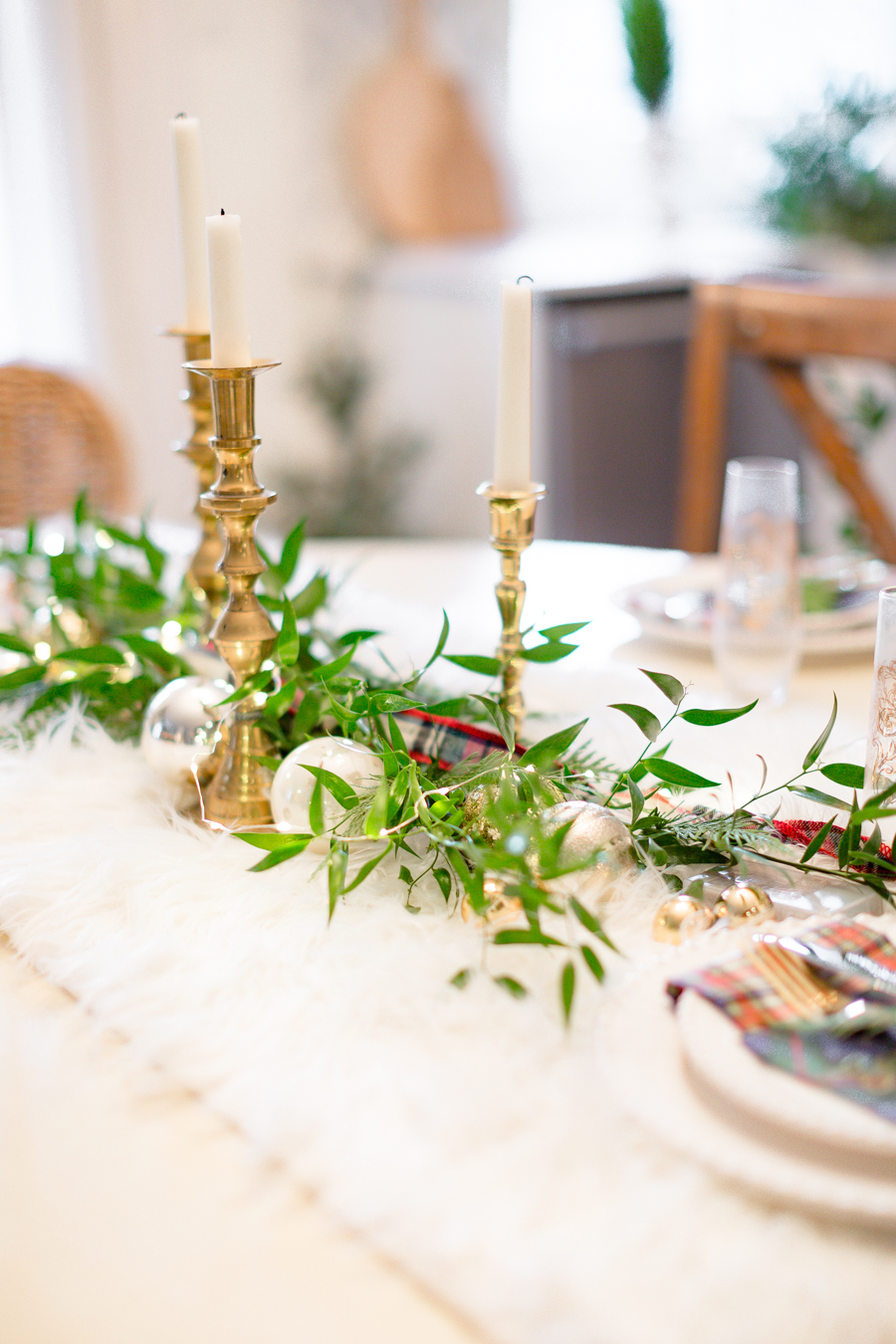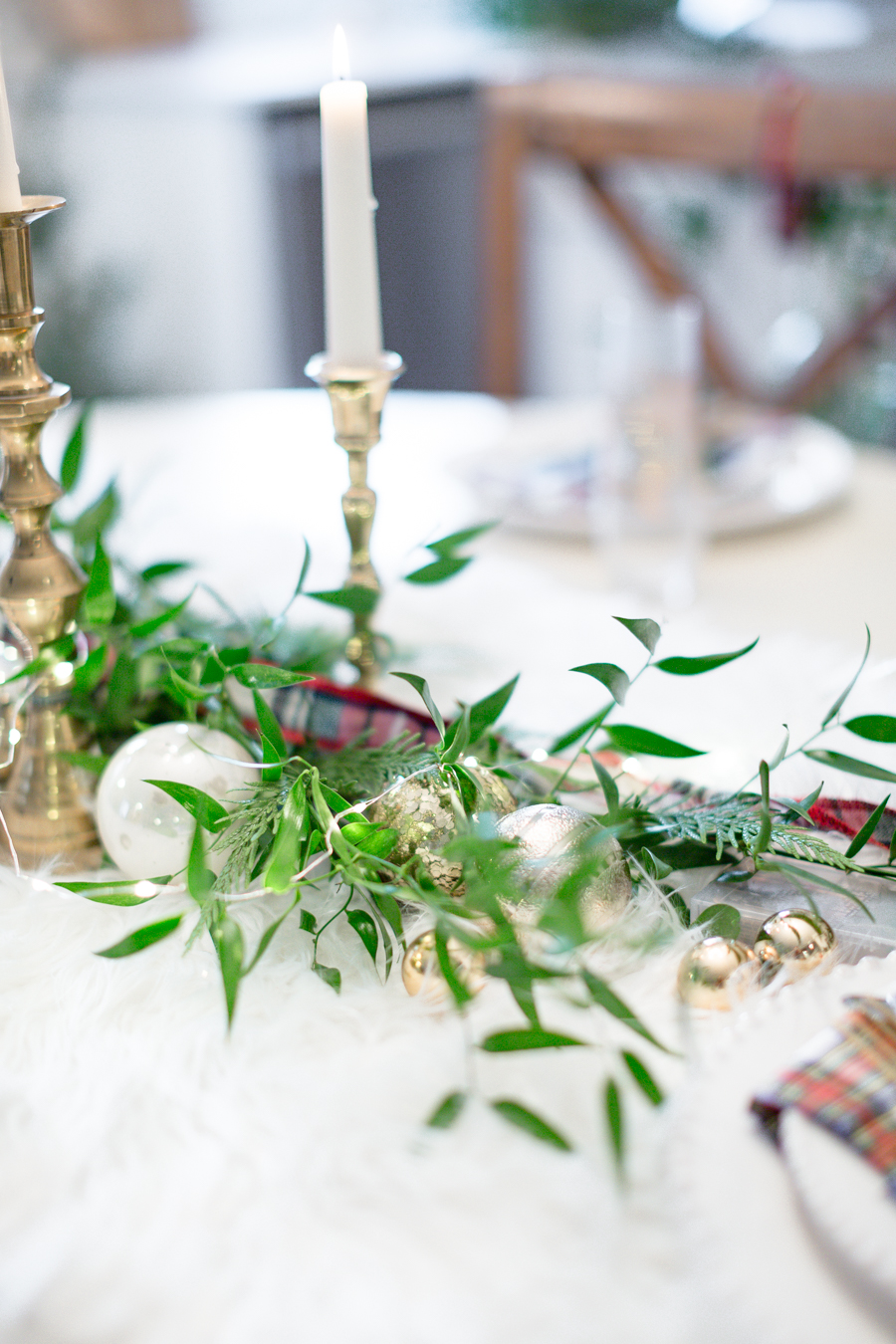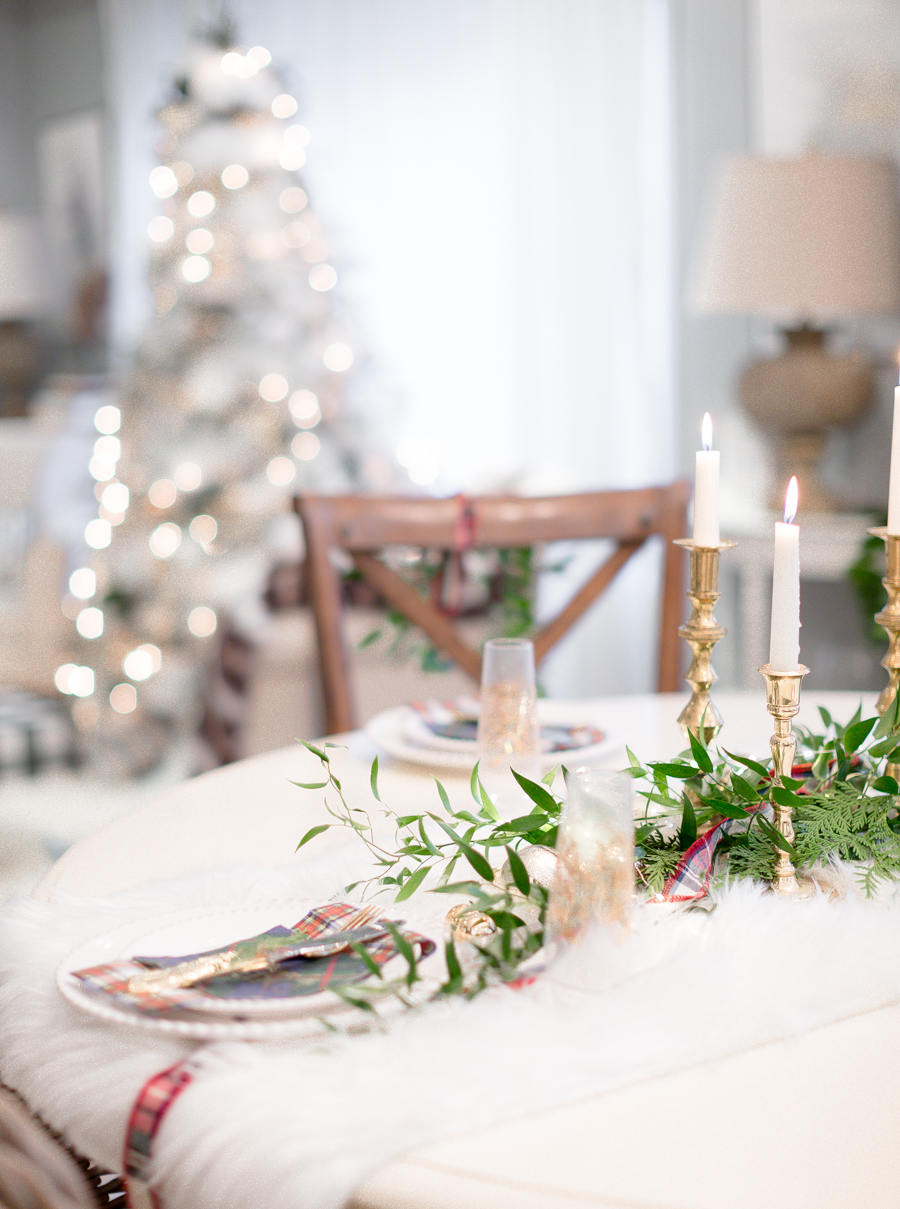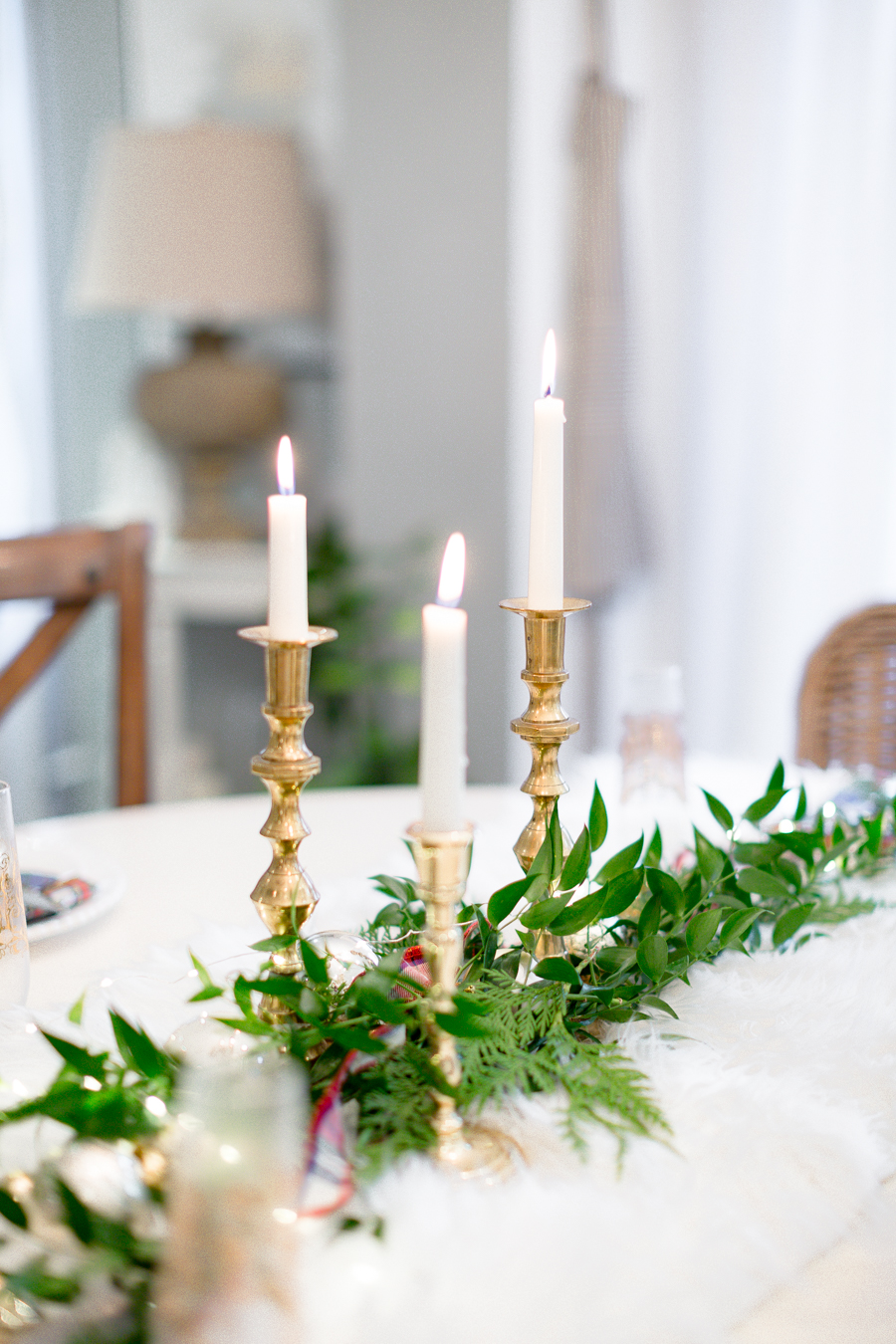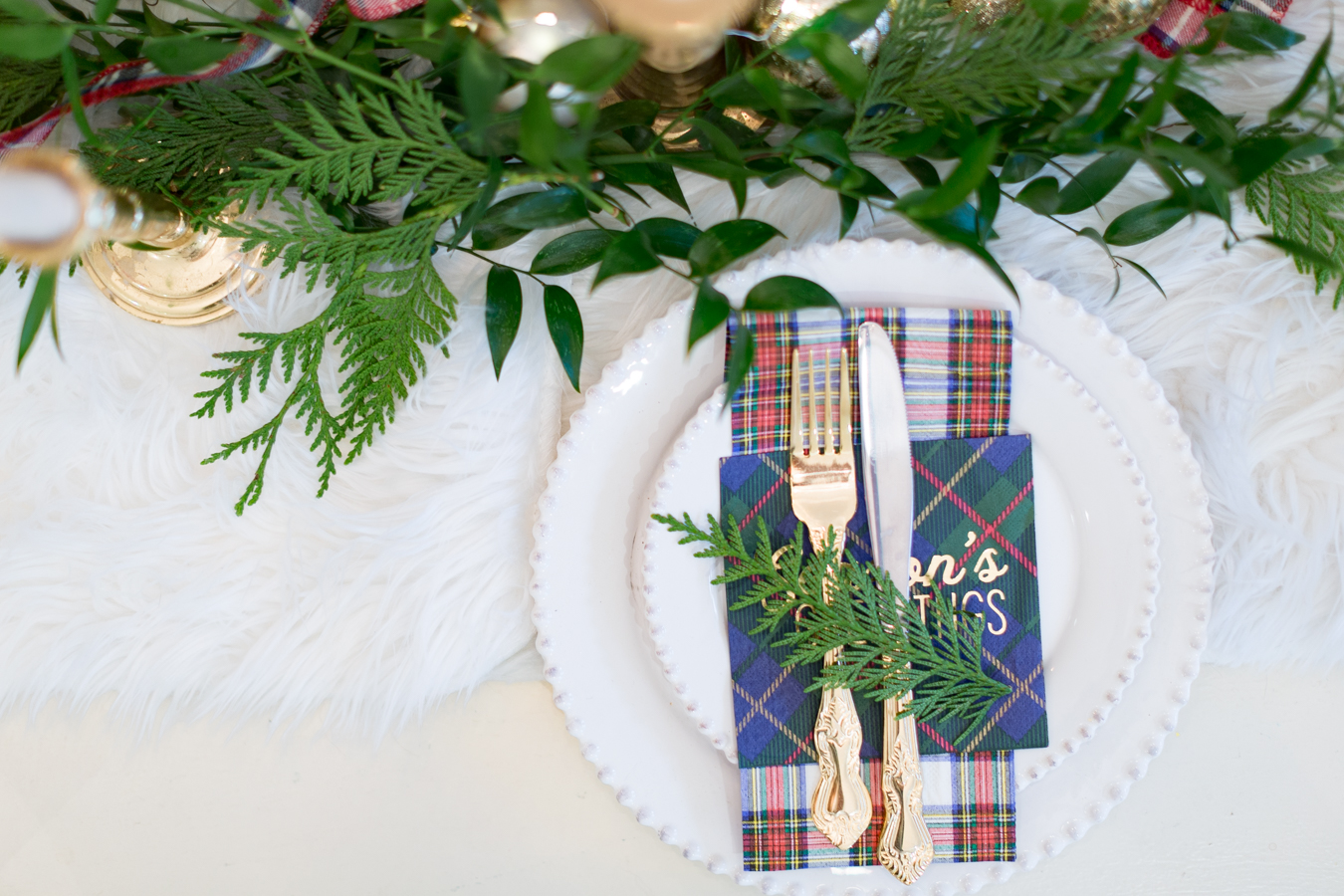 I had hoped to visit our local fabric store to buy some plaid fabric but didn't have time, so I opted to use these regular napkins I found at Homesense, I think they work just as well 🙂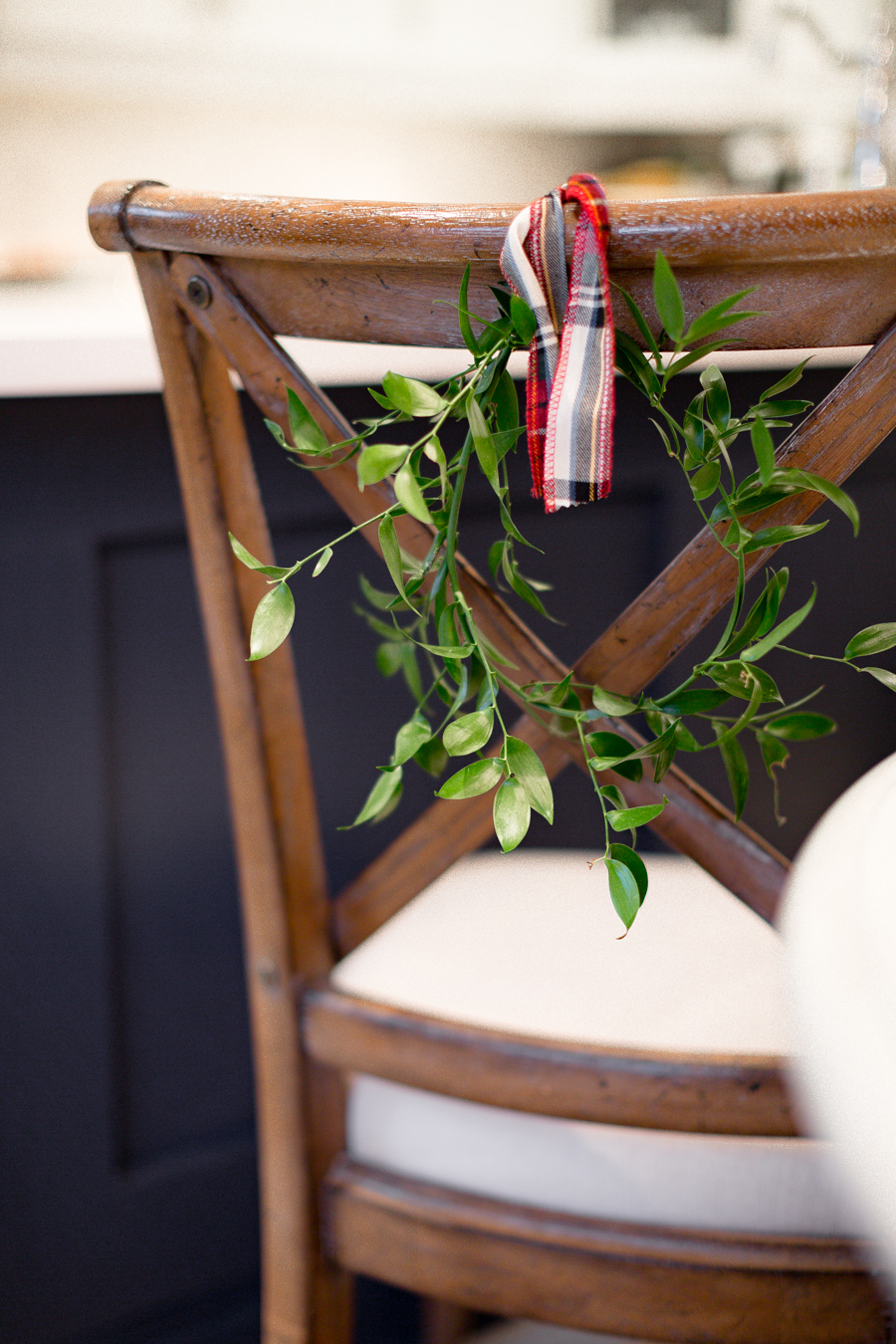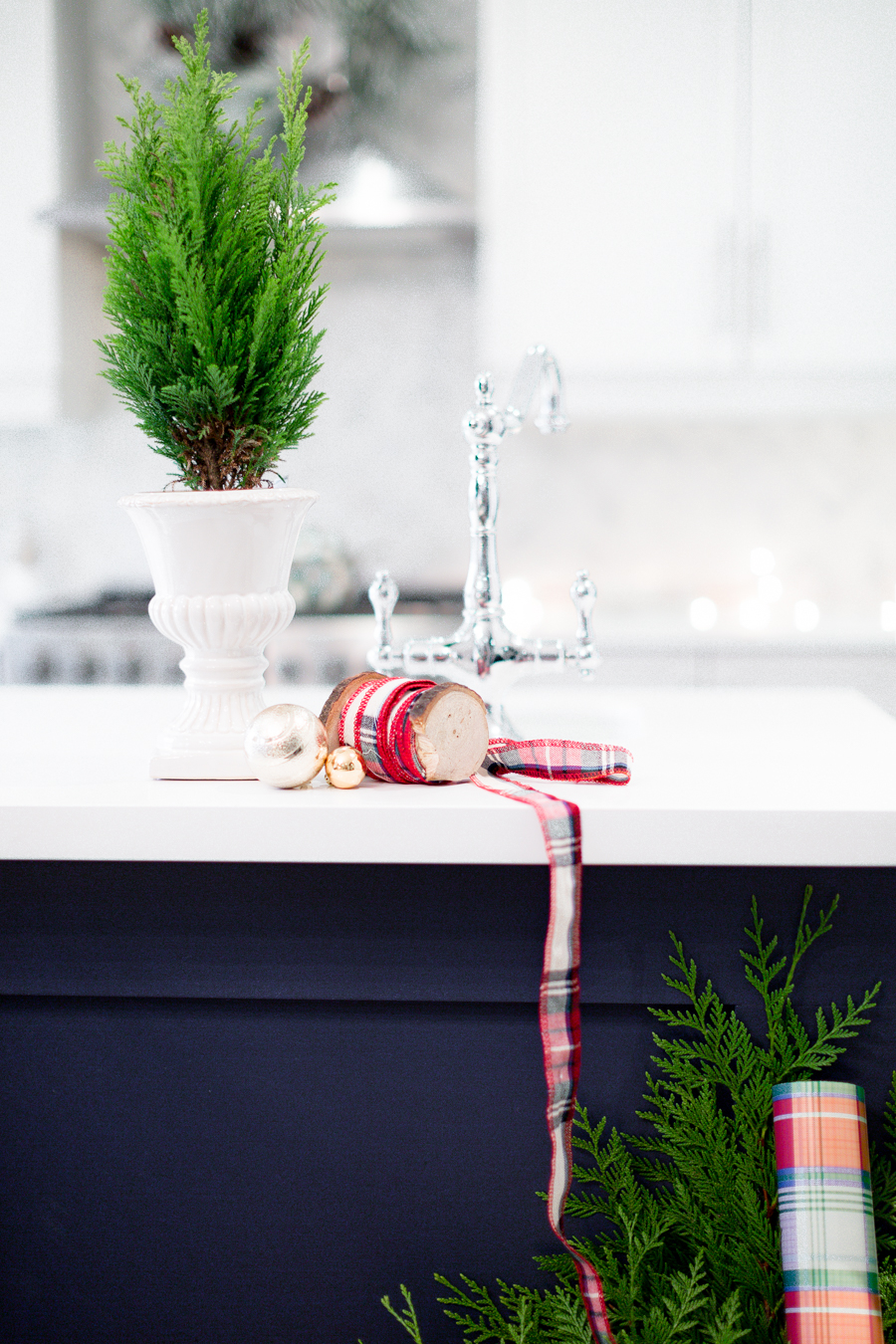 Moving up the stairs to our bedroom….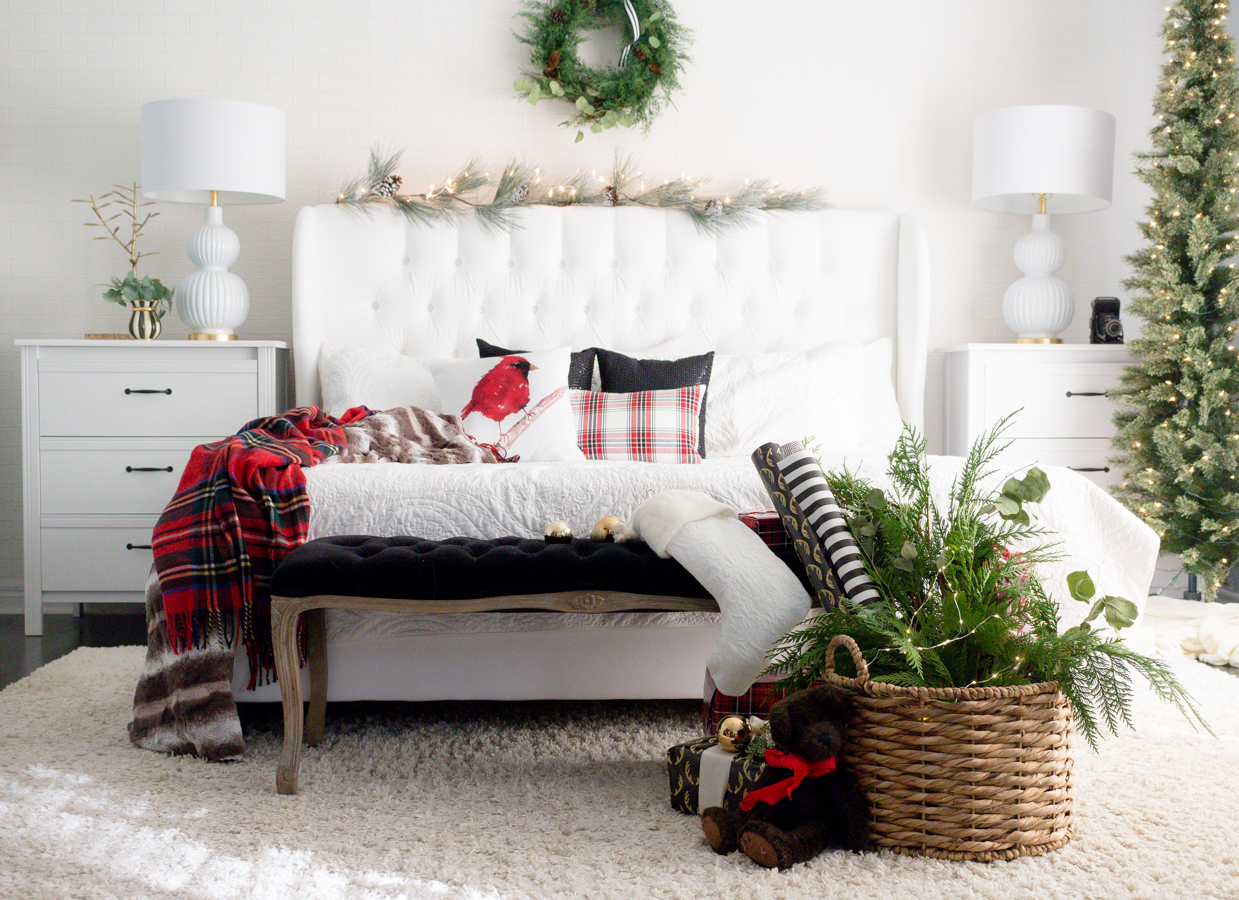 In the bedroom, I used a little more traditional red plaid.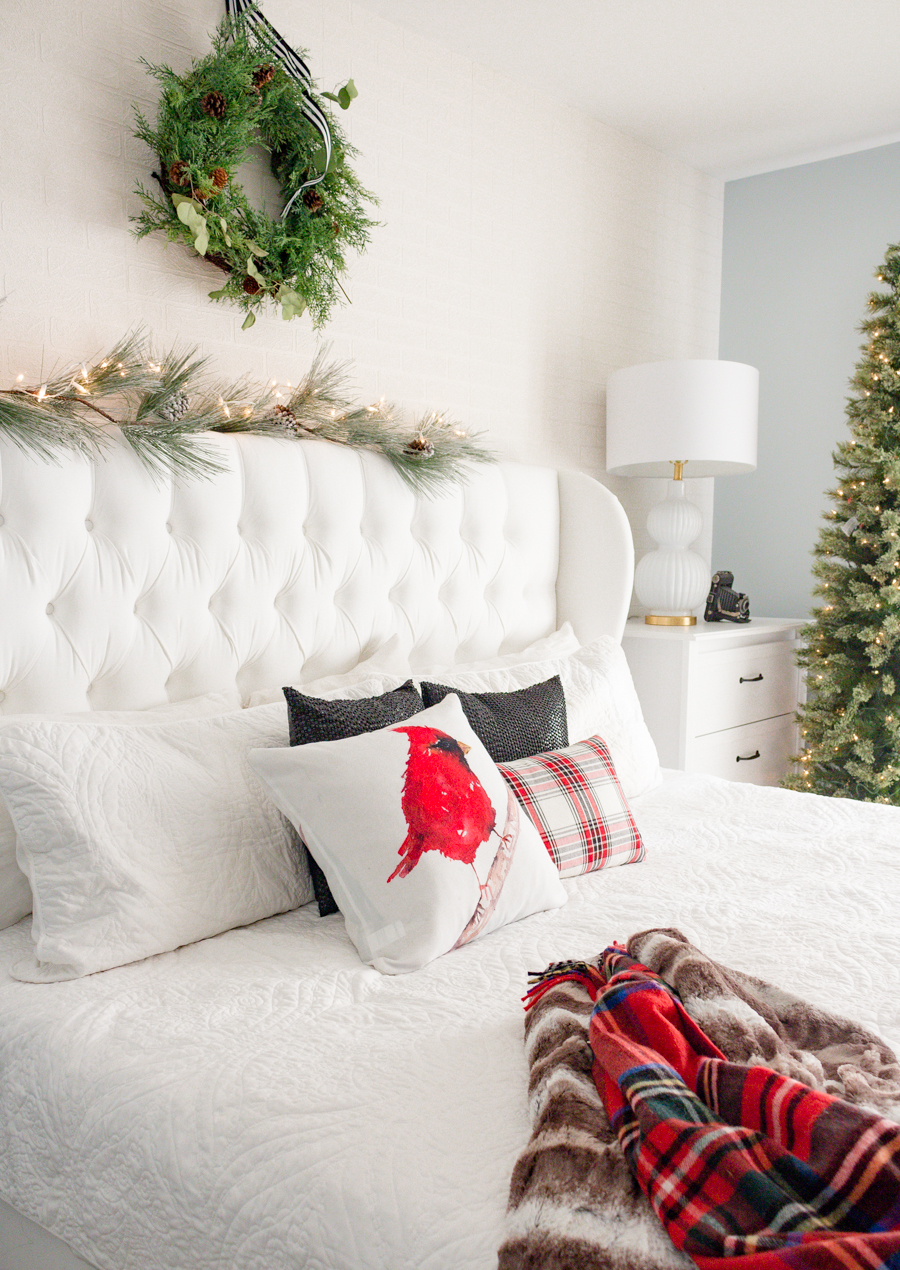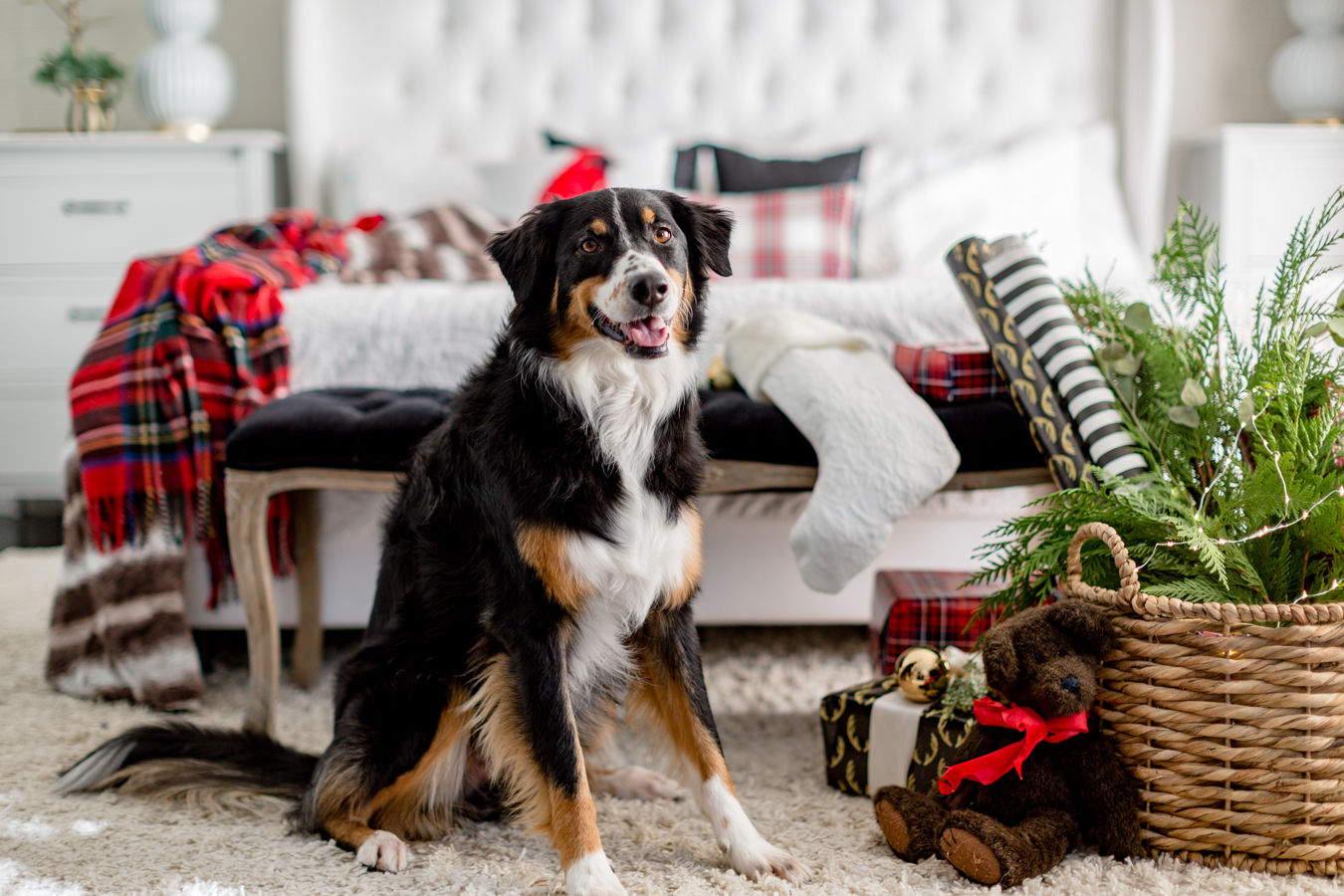 You can see more of the Christmas bedroom HERE.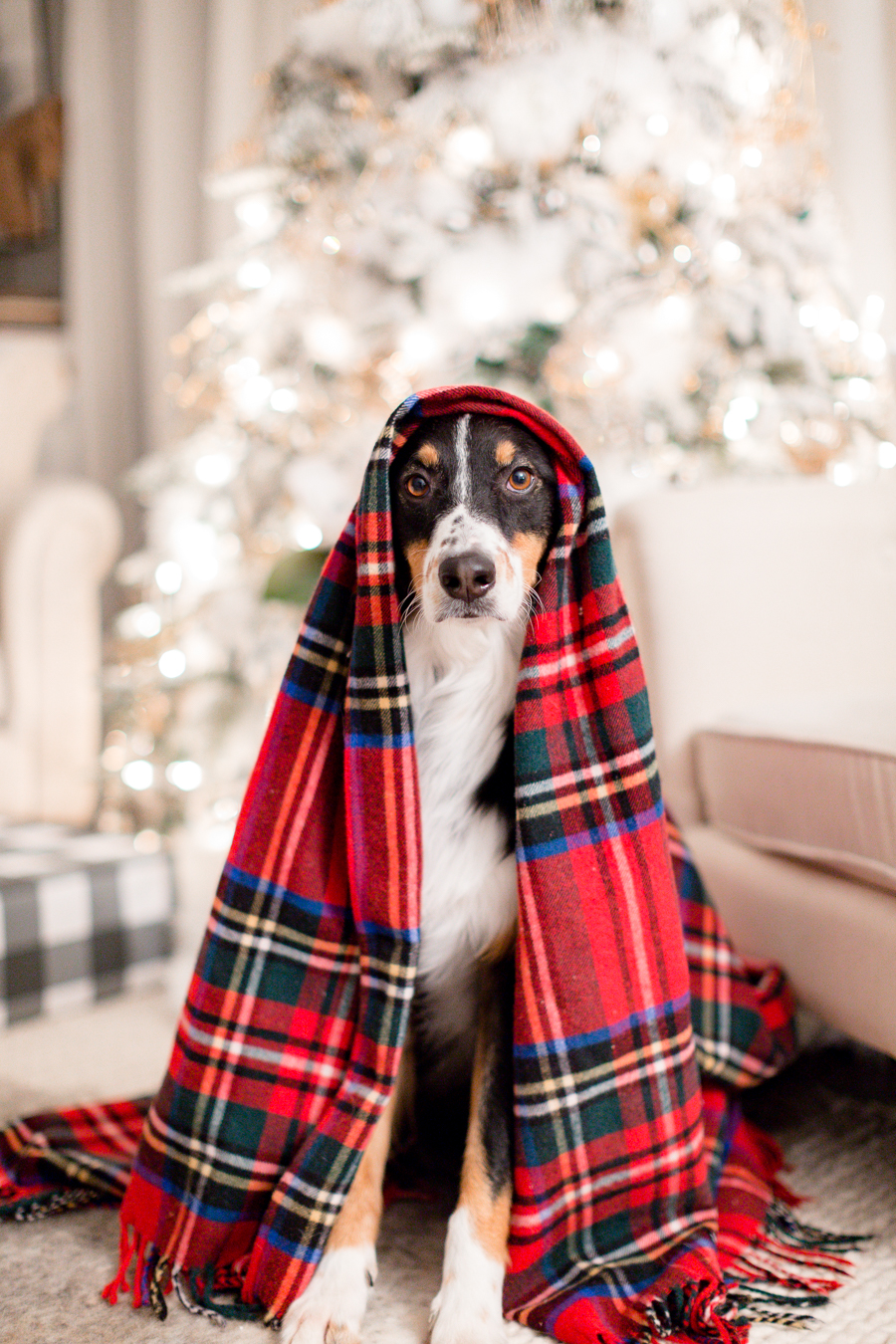 And I leave you with some fun shots of our boy Brody. This photo cracks me up as it doesn't look at all like I had envisioned it would. He's still adorable though.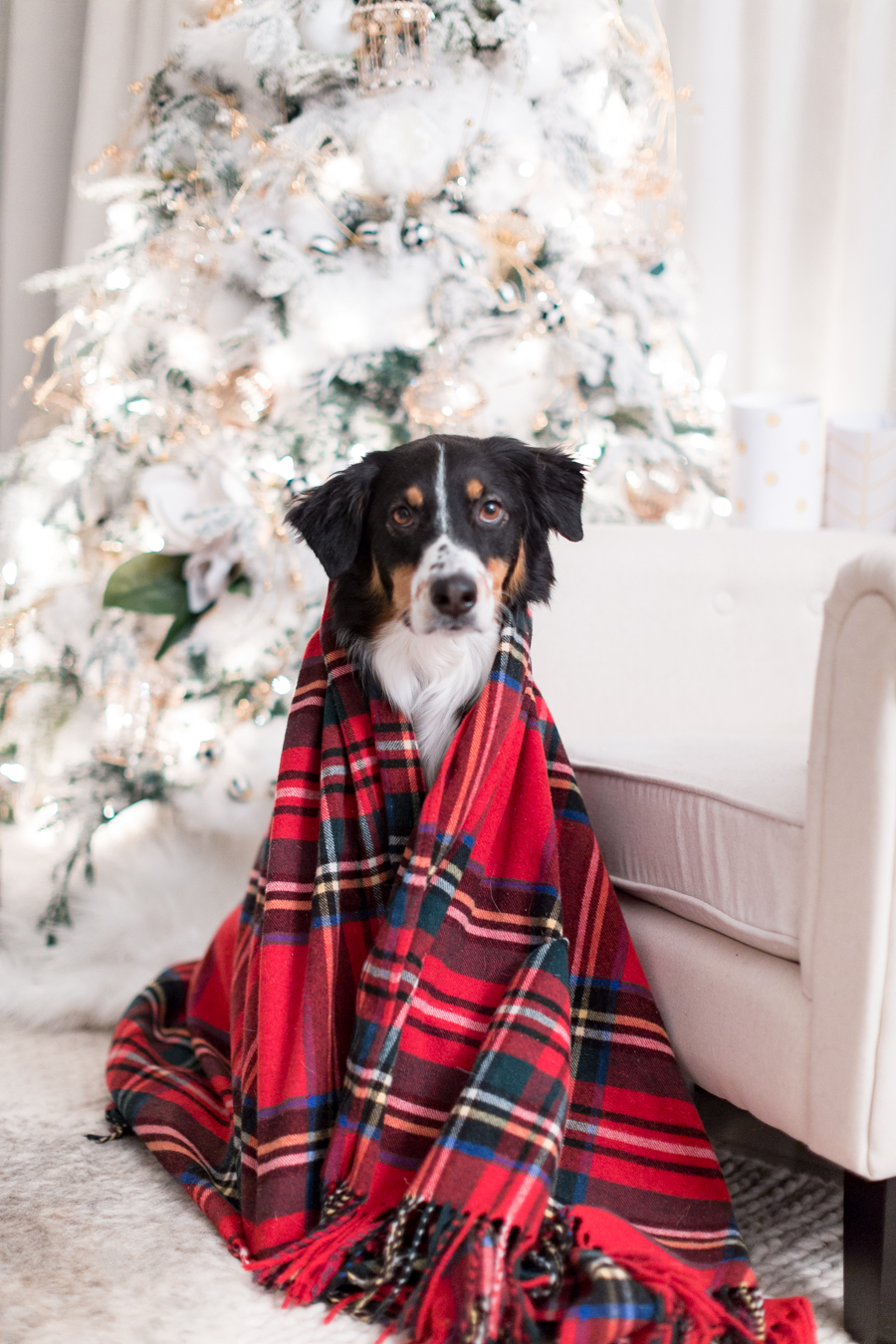 He looks so unimpressed but he's so patient and sweet and he got a nice piece of cheese as a reward. Ha.
Thank you so much for stopping by today and I invite you to come back next week when I'll be sharing the rest of our home.
In the meantime, please visit my best friend in the whole world's house next. It'll blow you away.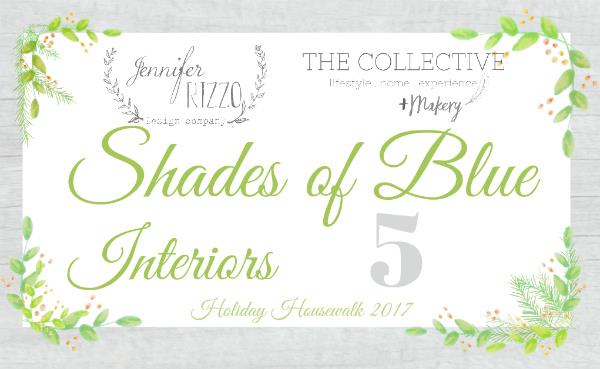 Shades of Blue Interiors 
To start at the beginning of the Tour, head on over to Jennifer's blog.
For unto us a Child is born,
Unto us a Son is given;
And the government will be upon His shoulder.
And His name will be called
Wonderful, Counselor, Mighty God,
Everlasting Father, Prince of Peace.
Isaiah 9:6-7