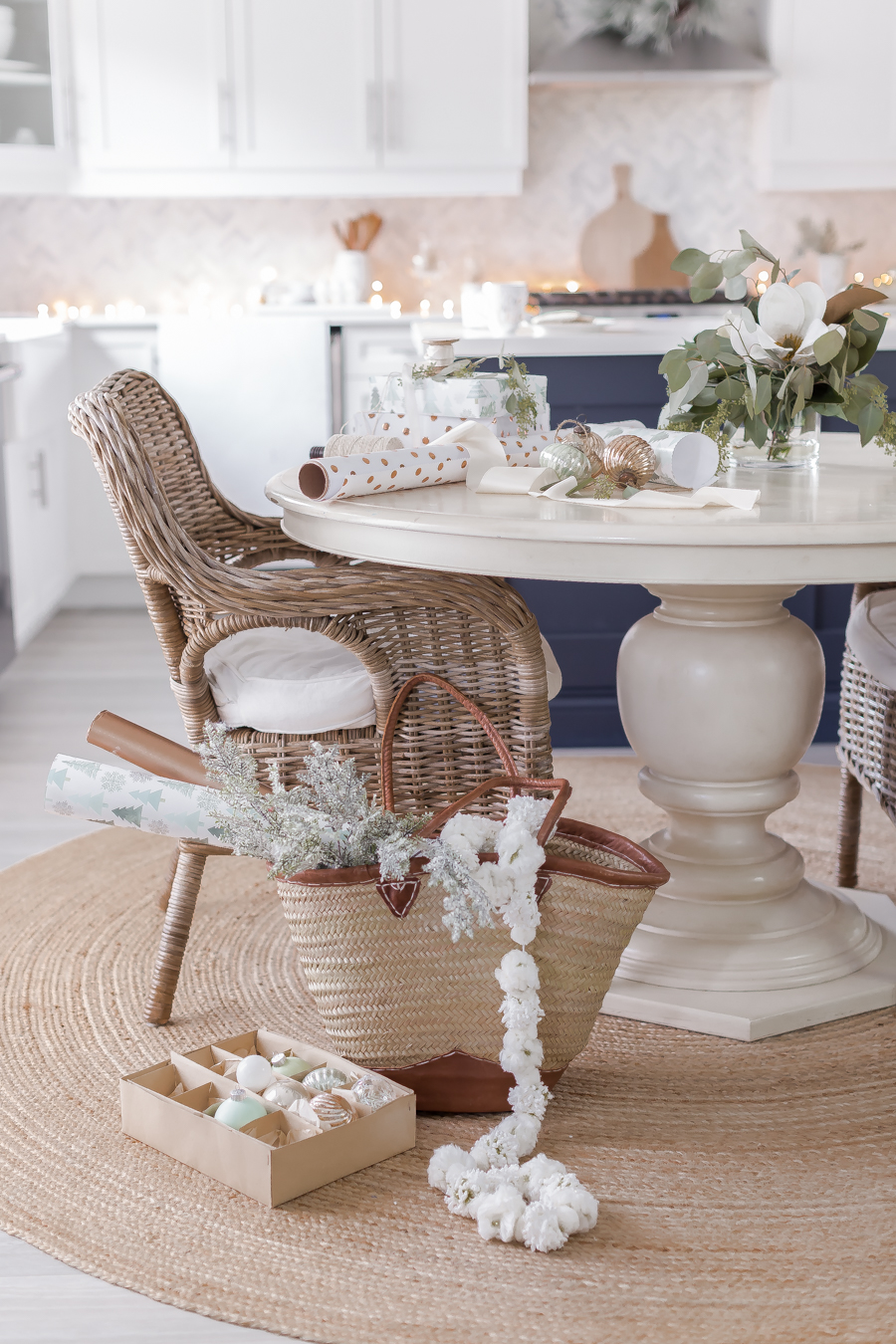 Hello friends. I hope your week is off to a great start. Did you enjoy your extra hour of sleep this weekend? Unfortunately, Brody didn't get the memo so he wanted to go outside at 'normal' time. ha.
It's always a bit of an adjustment getting used to shorter gloomier days.  The weather these past few days has been somewhat depressing but they're also perfect for snuggling and crafting. 🙂
This weekend I finally tried felting. I wanted to make a little felt mouse ornament and I'm pretty addicted to it. I think it turned out kinda cute and I can't wait to show you but for now, I'm excited to bring a little bit of Christmas in the kitchen.
I know, I know, it's a little early for some of you, but my friends and I put these posts together in the hopes that we can give you a little inspiration ahead of time. That way you can start collecting ideas for when you're ready to decorate.
I also just want to apologize for my photo quality. Like I mentioned before, it was gloomy and I was too lazy to grab my tripod and lights…sorry about that.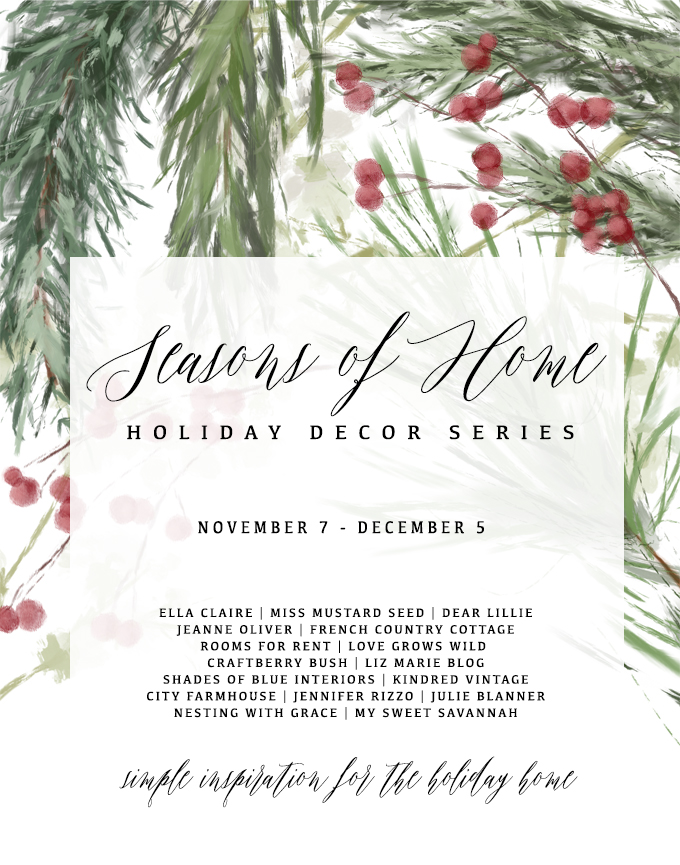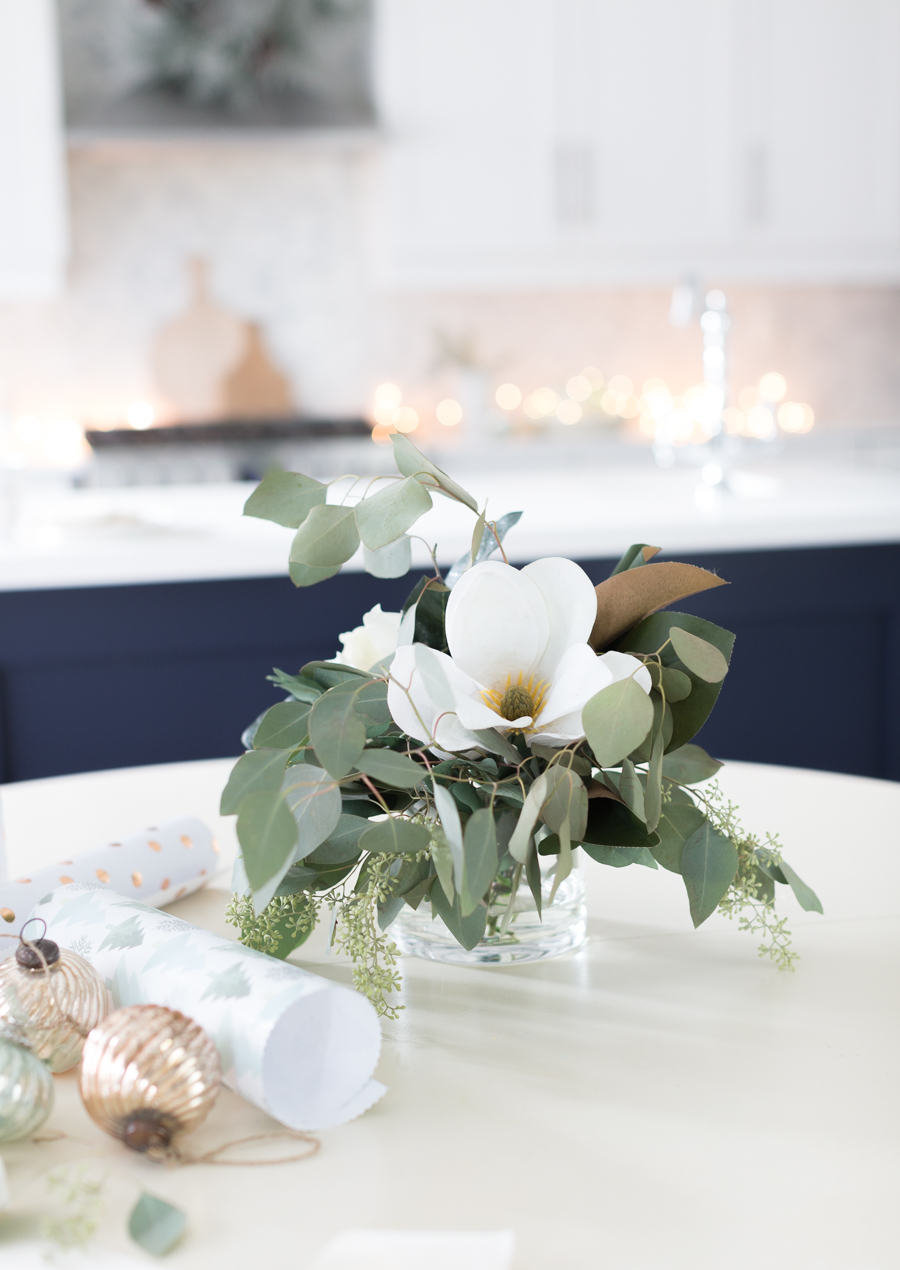 I'm still getting used to having a blue island (you can read about it here)  and I swear that I was so tempted to get out the brush and paint and paint back white. Because of the blue, I wanted to keep my decor fairly simple and not too colorful….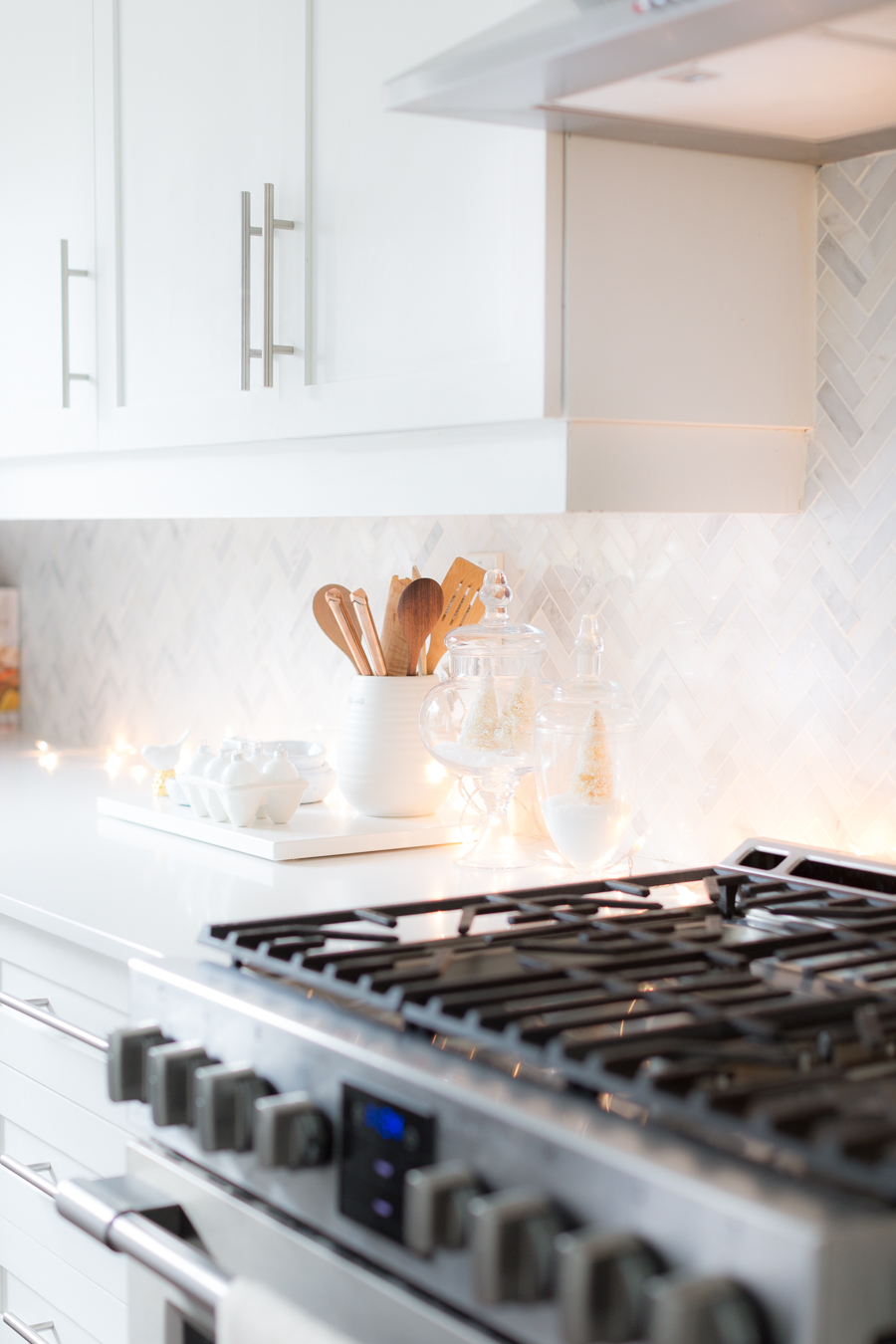 So lots of white and just some simple touches…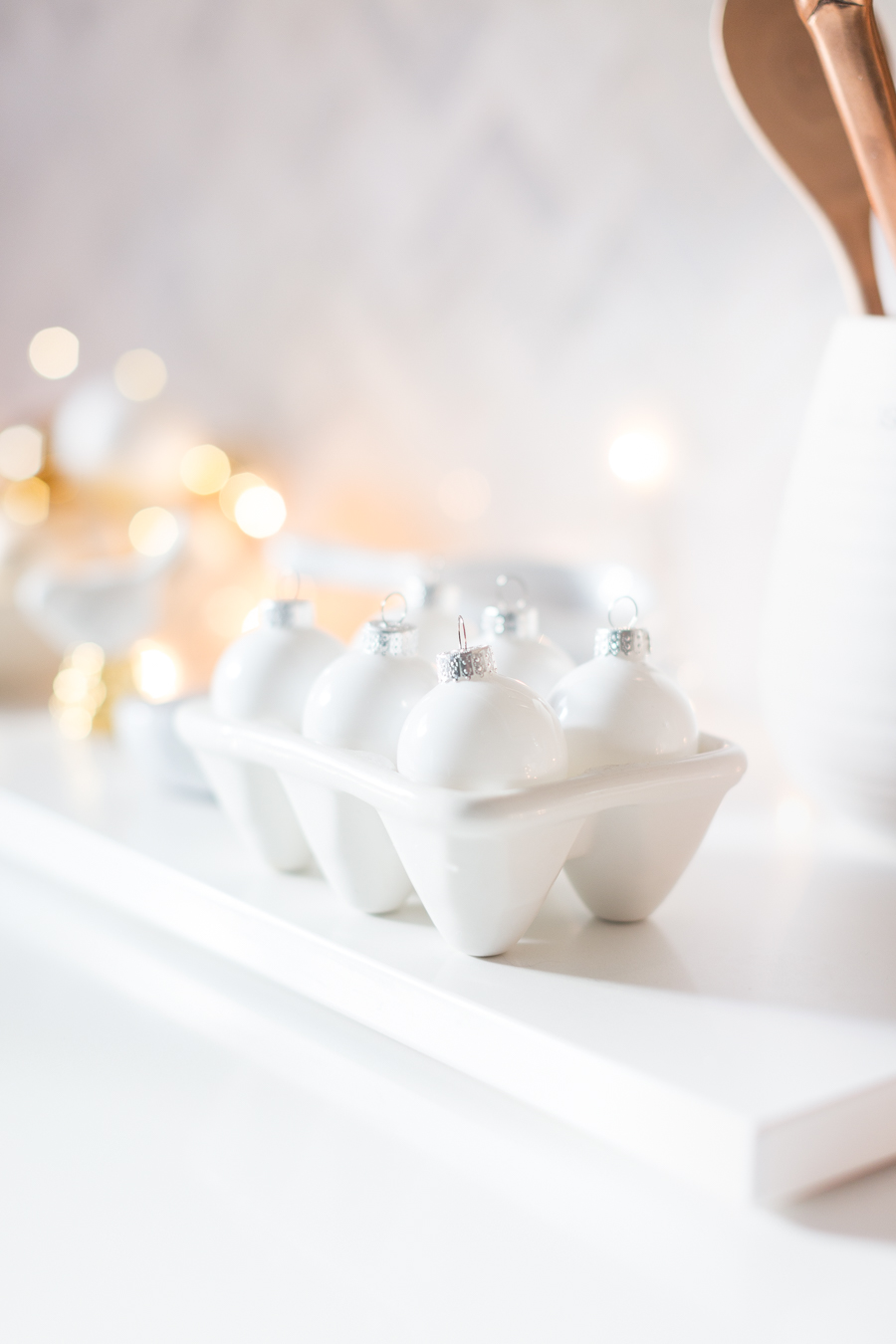 Something a little silly and cute at the same time…ol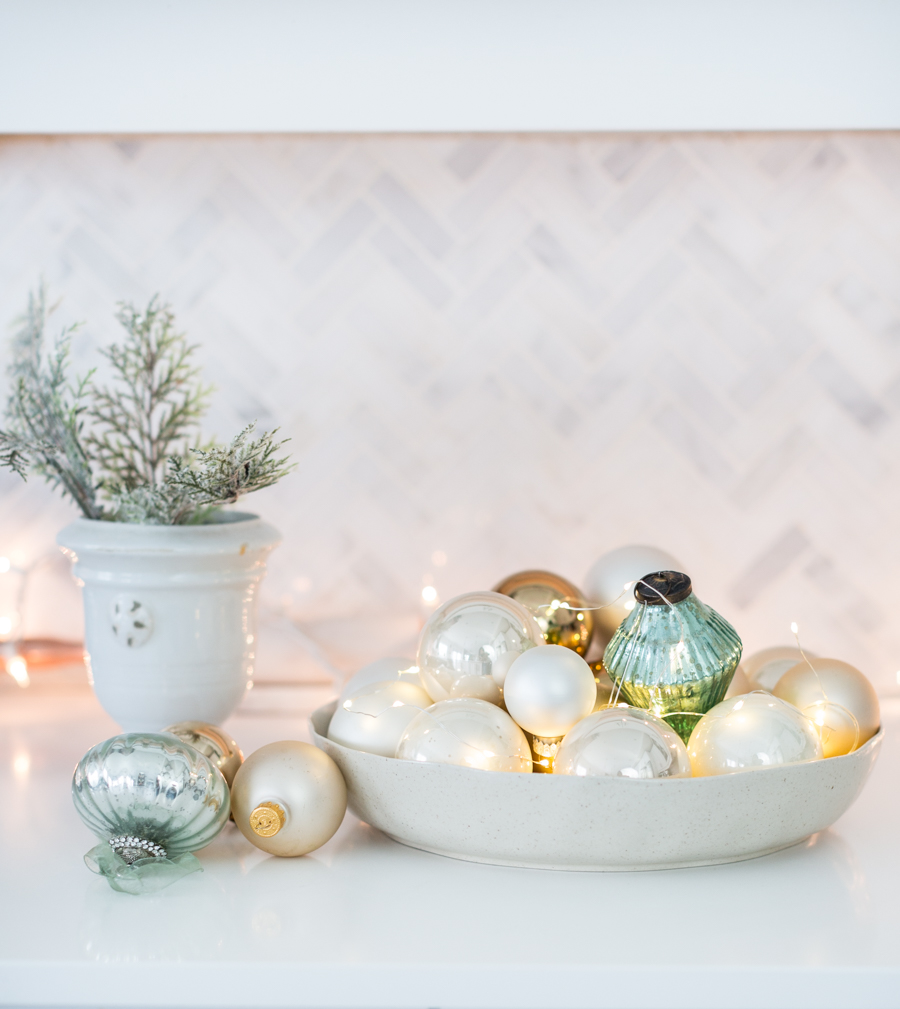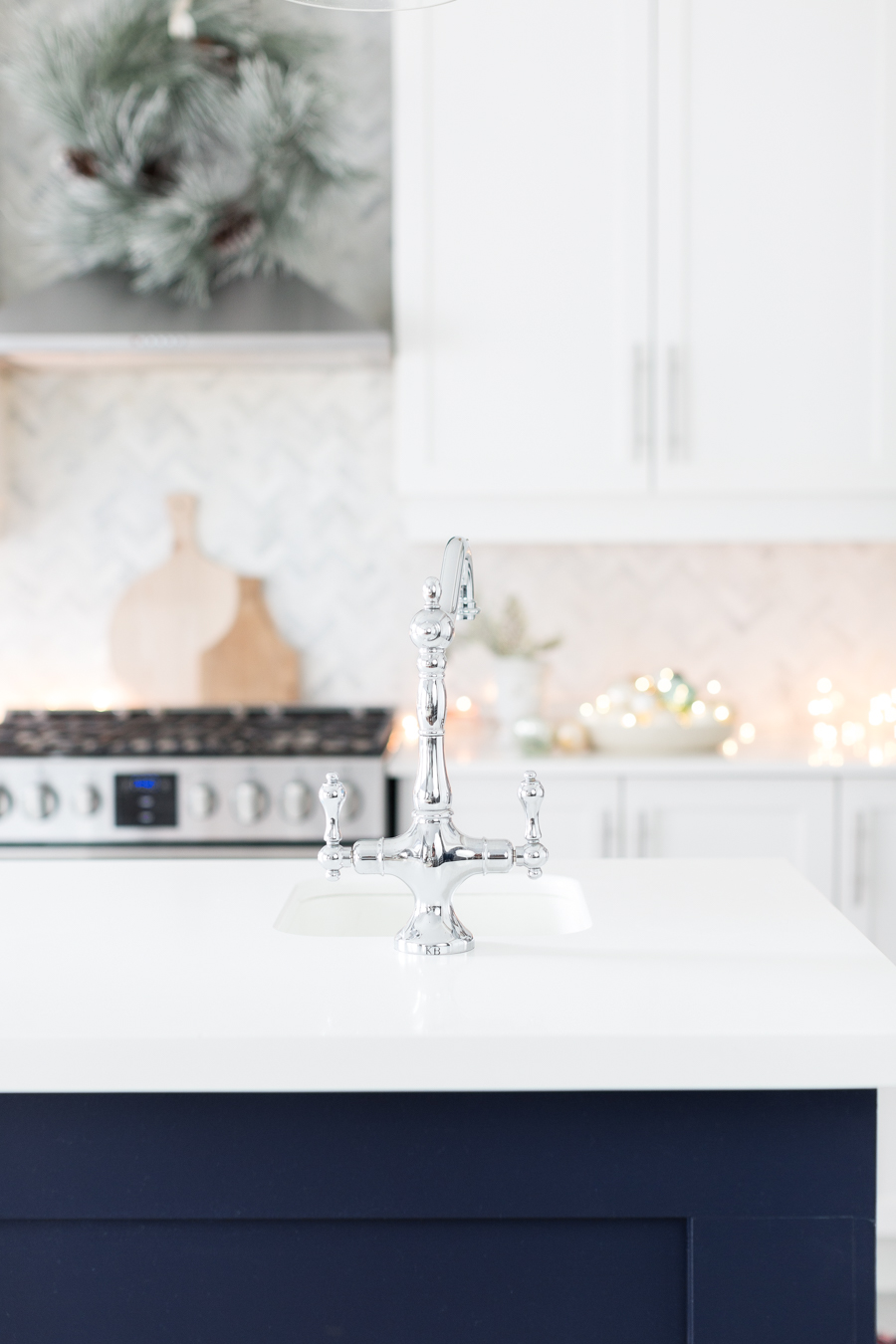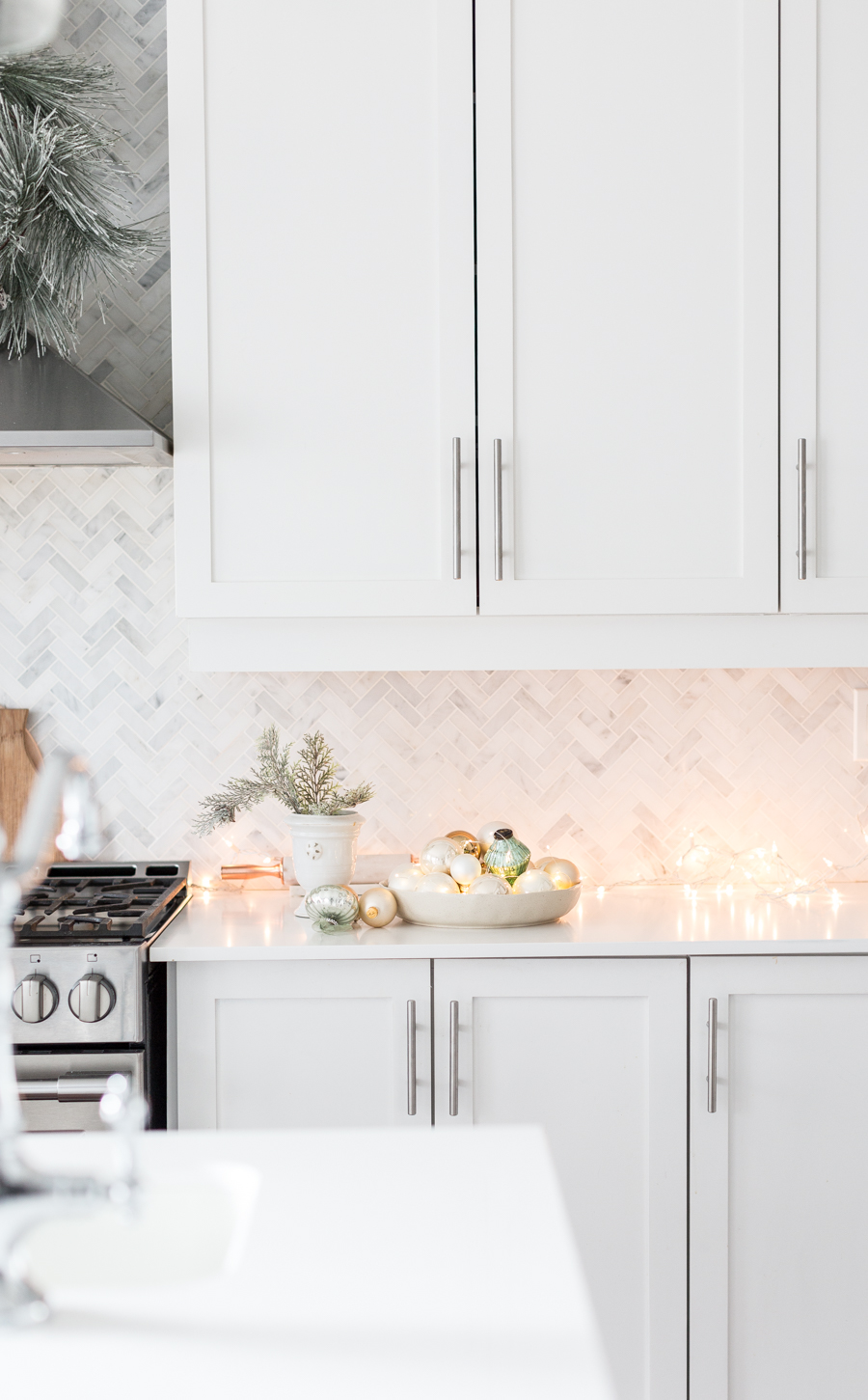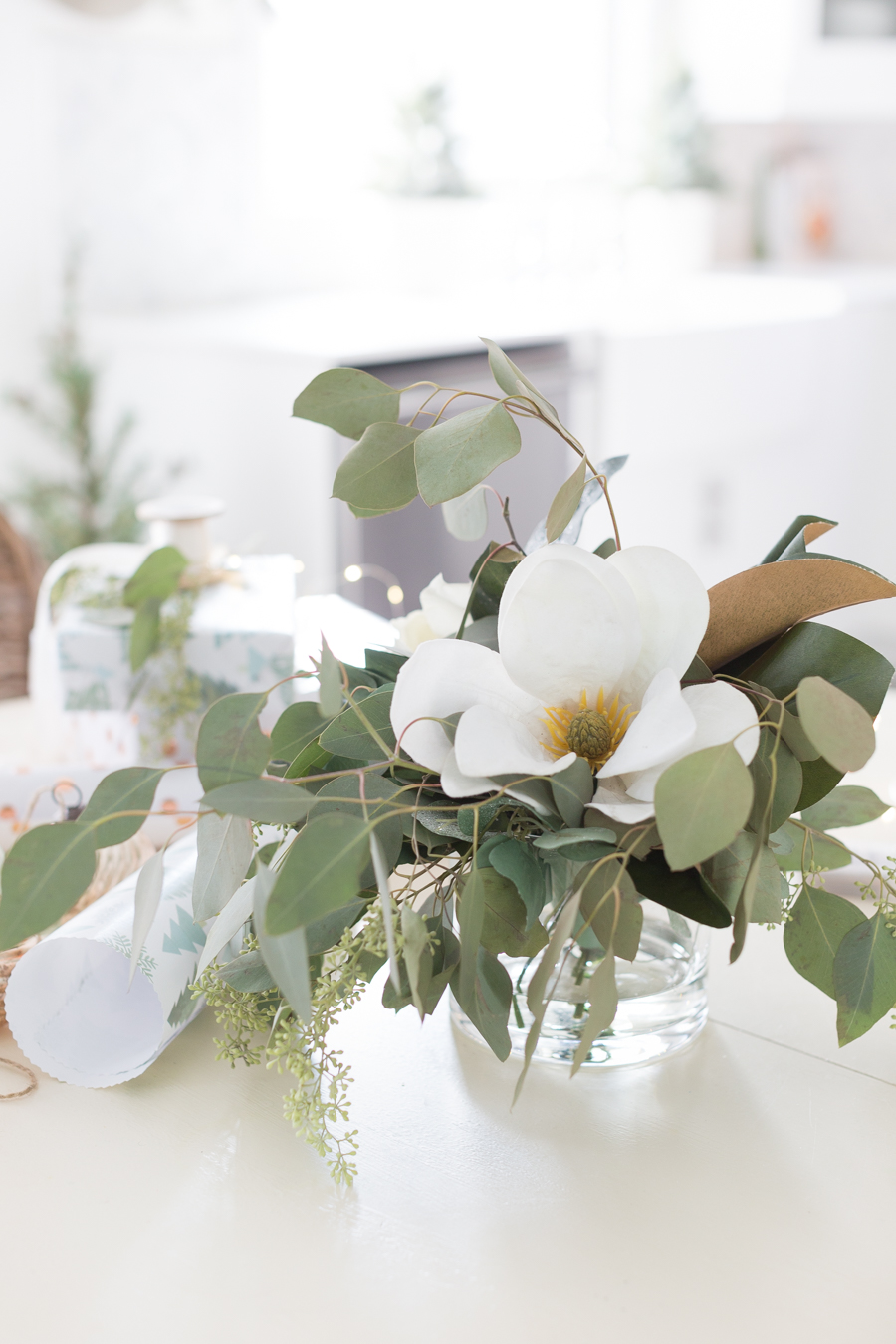 I found some seeded eucalyptus this weekend, unfortunately, it's pretty pricey around here and often times when I go to the flower shop it's always 'reserved for a wedding' boooo.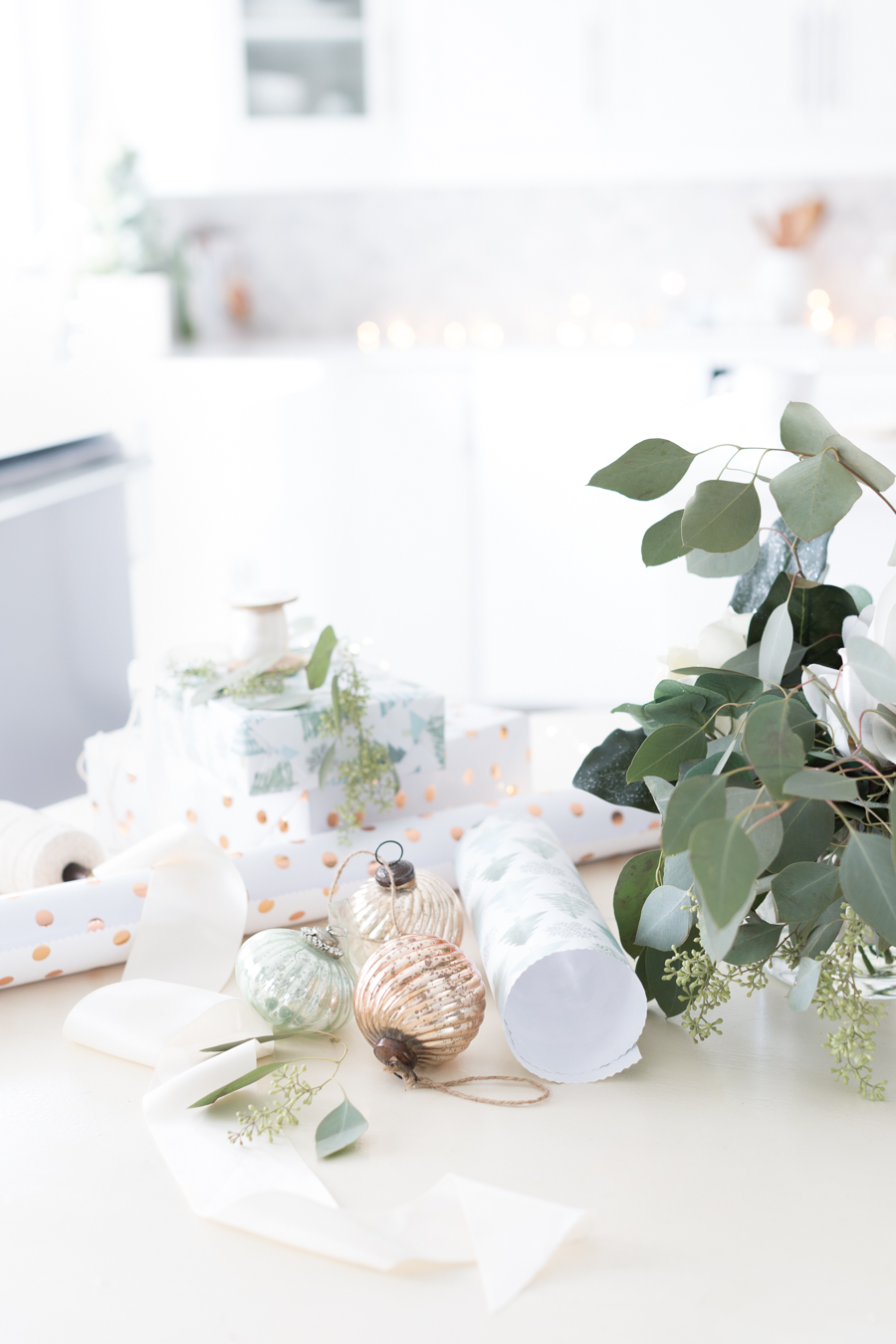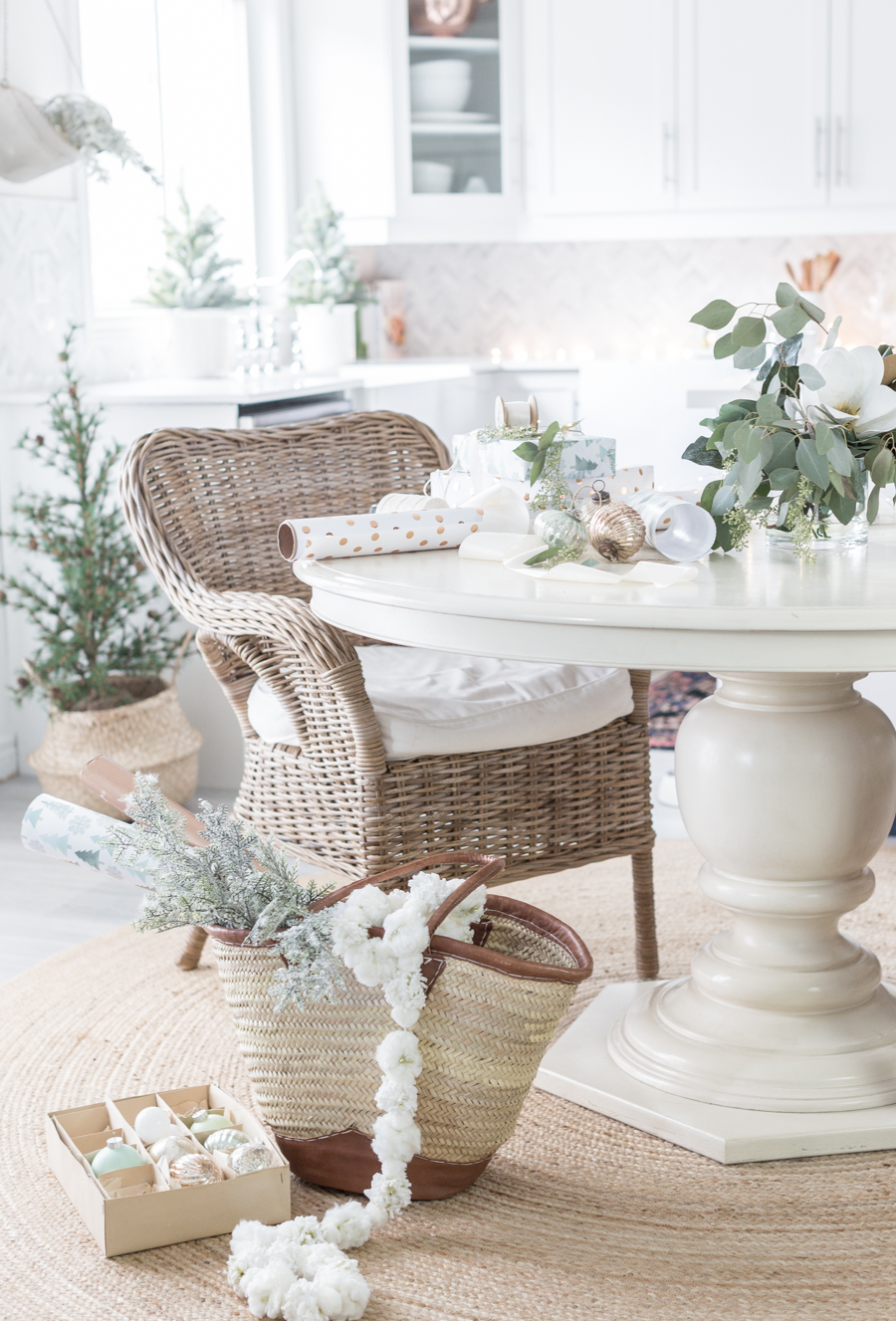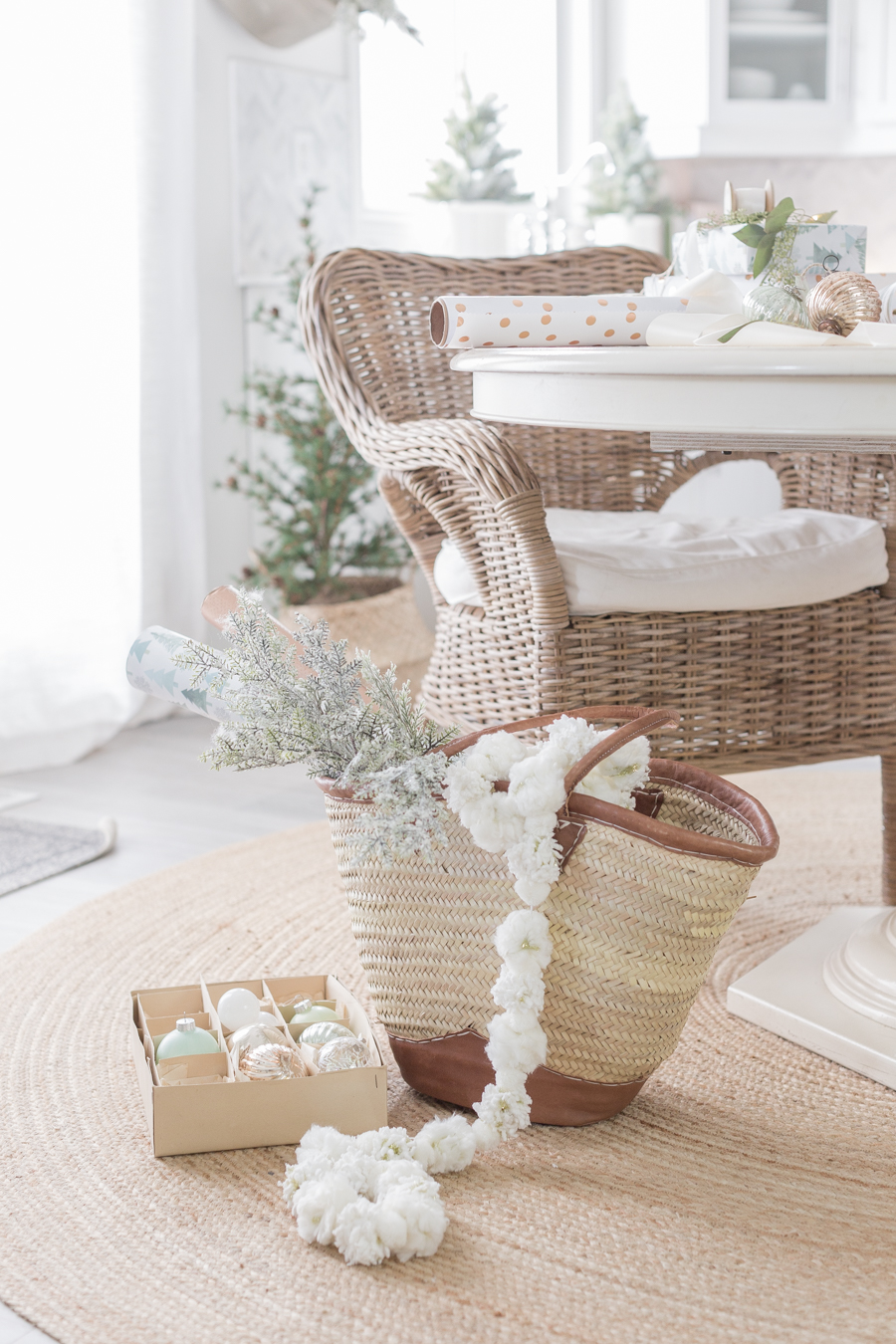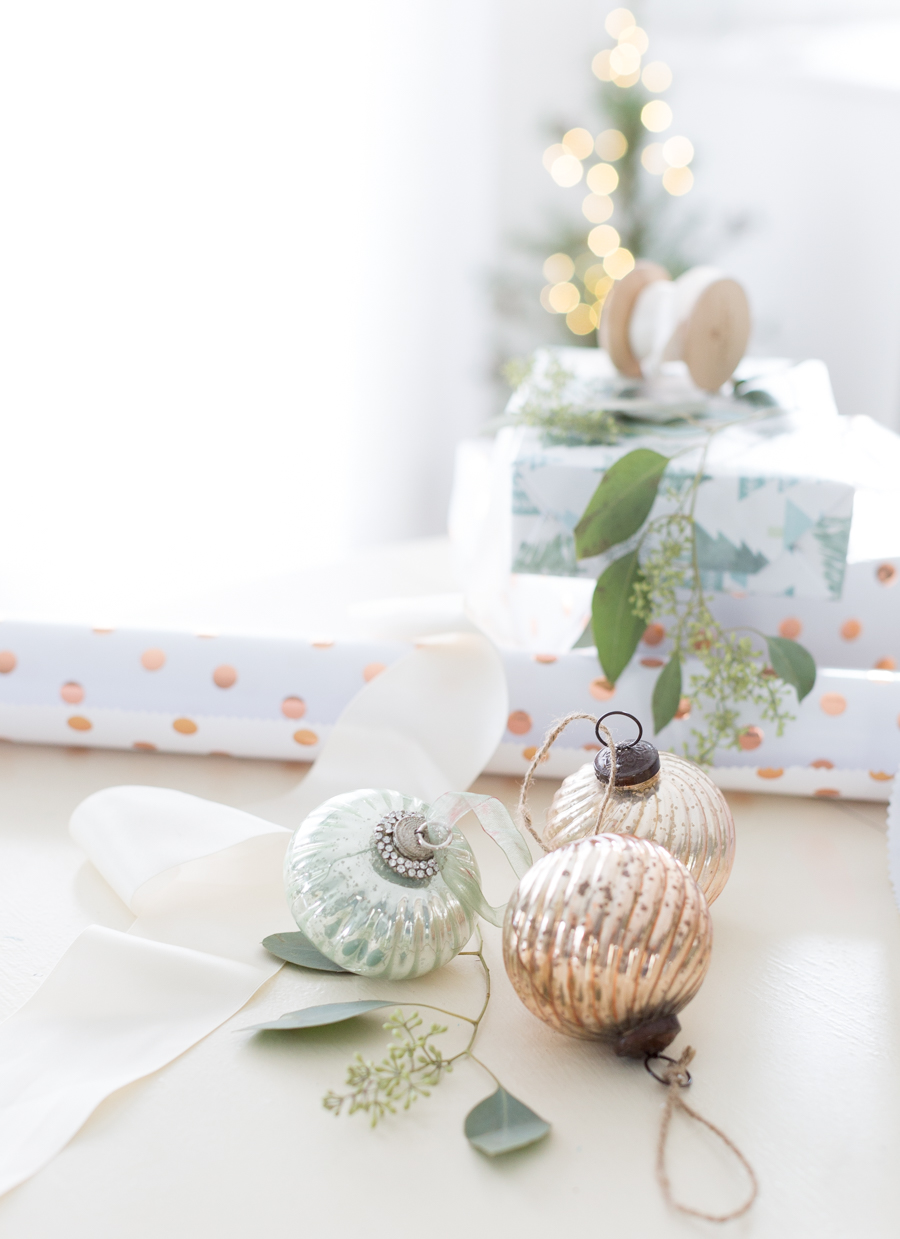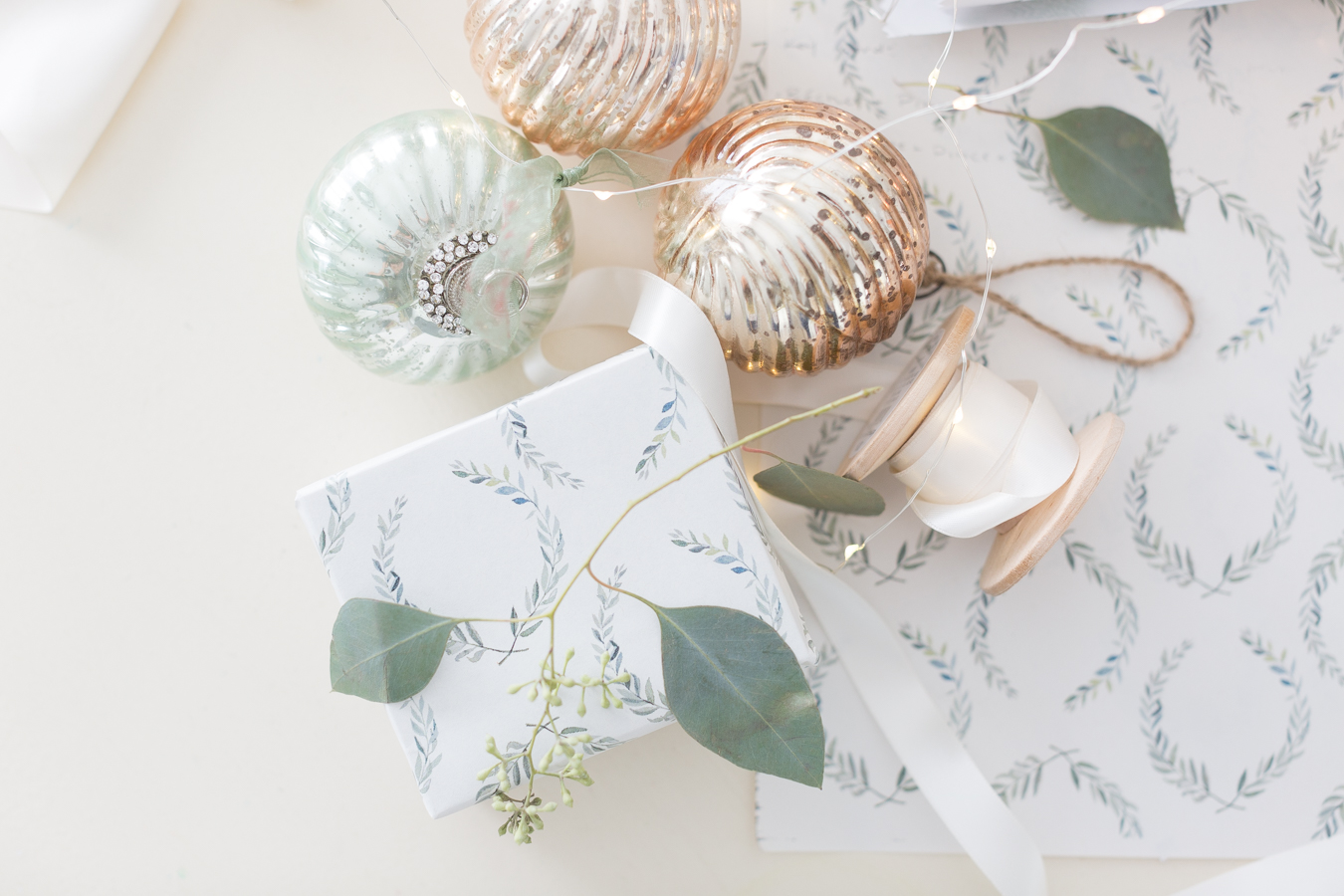 I hope you can come back tomorrow as I will be offering this pretty watercolor wrapping paper printable…:) Here is the one from last year.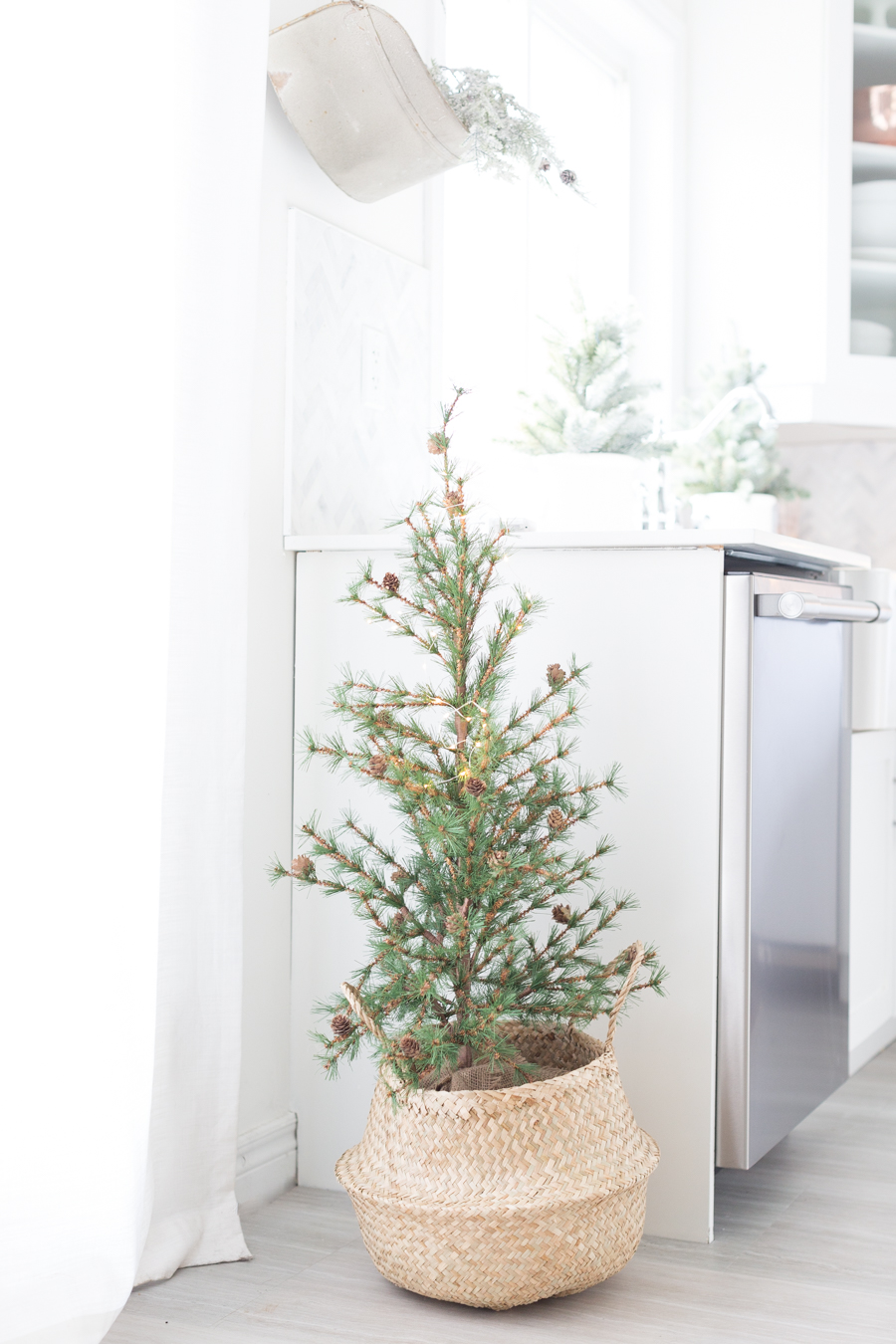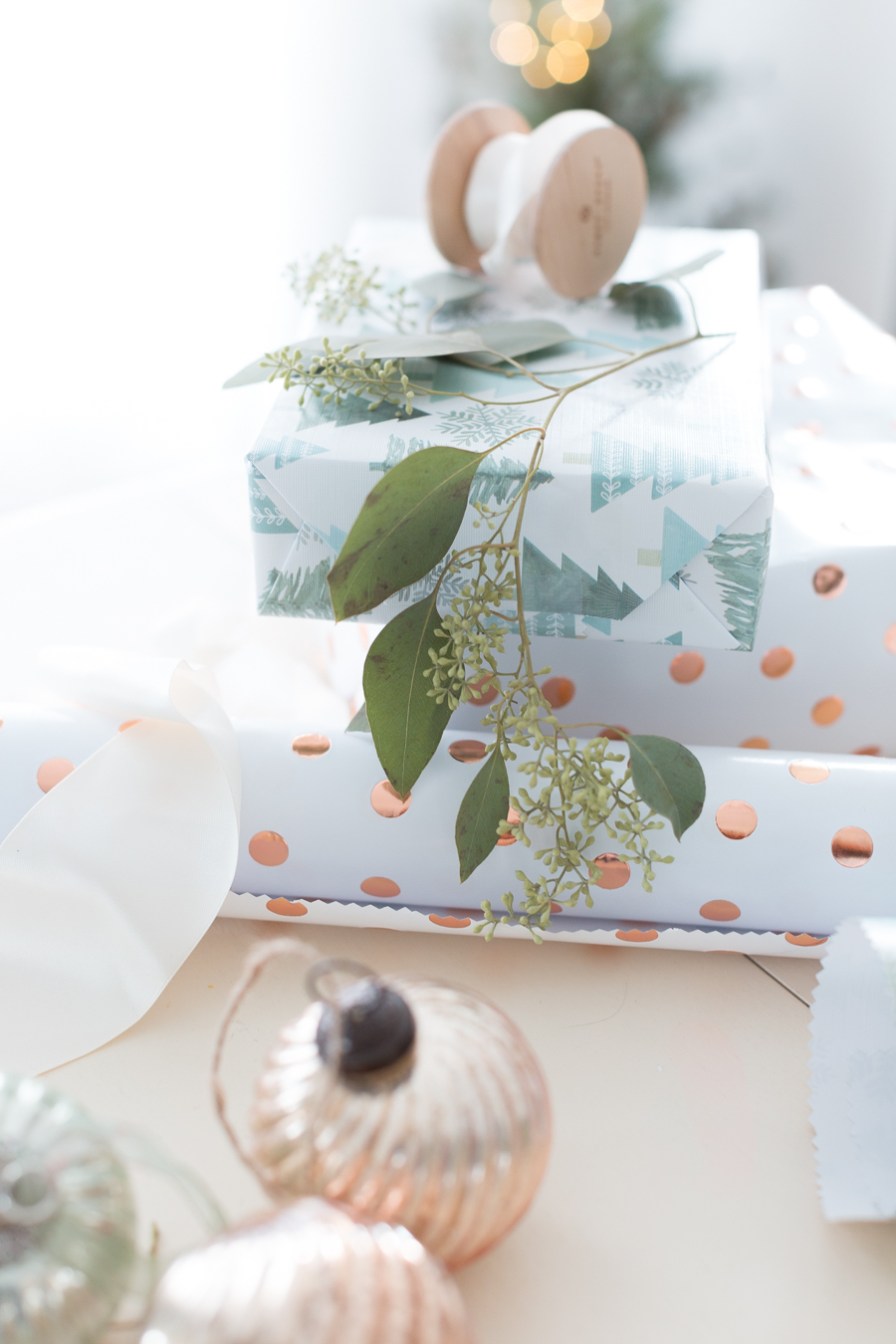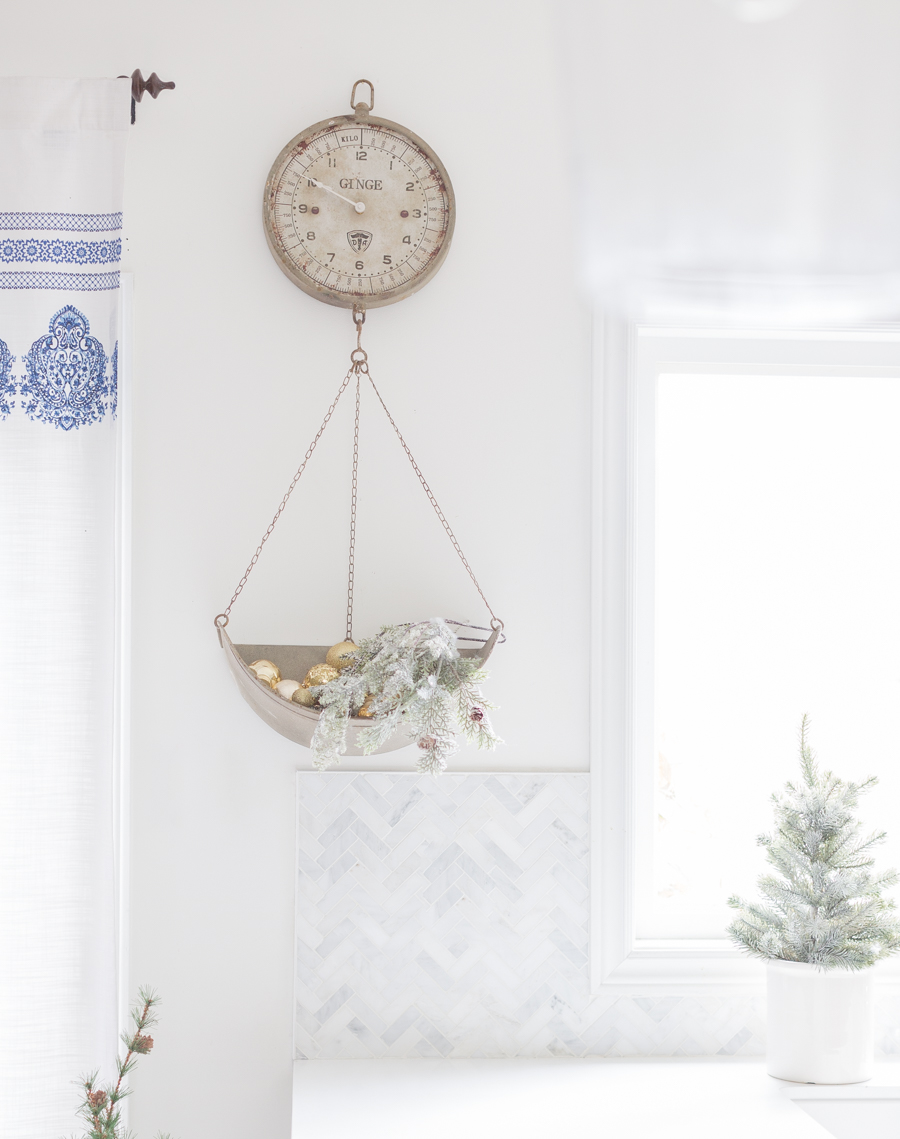 I still love this antique scale from PCB Home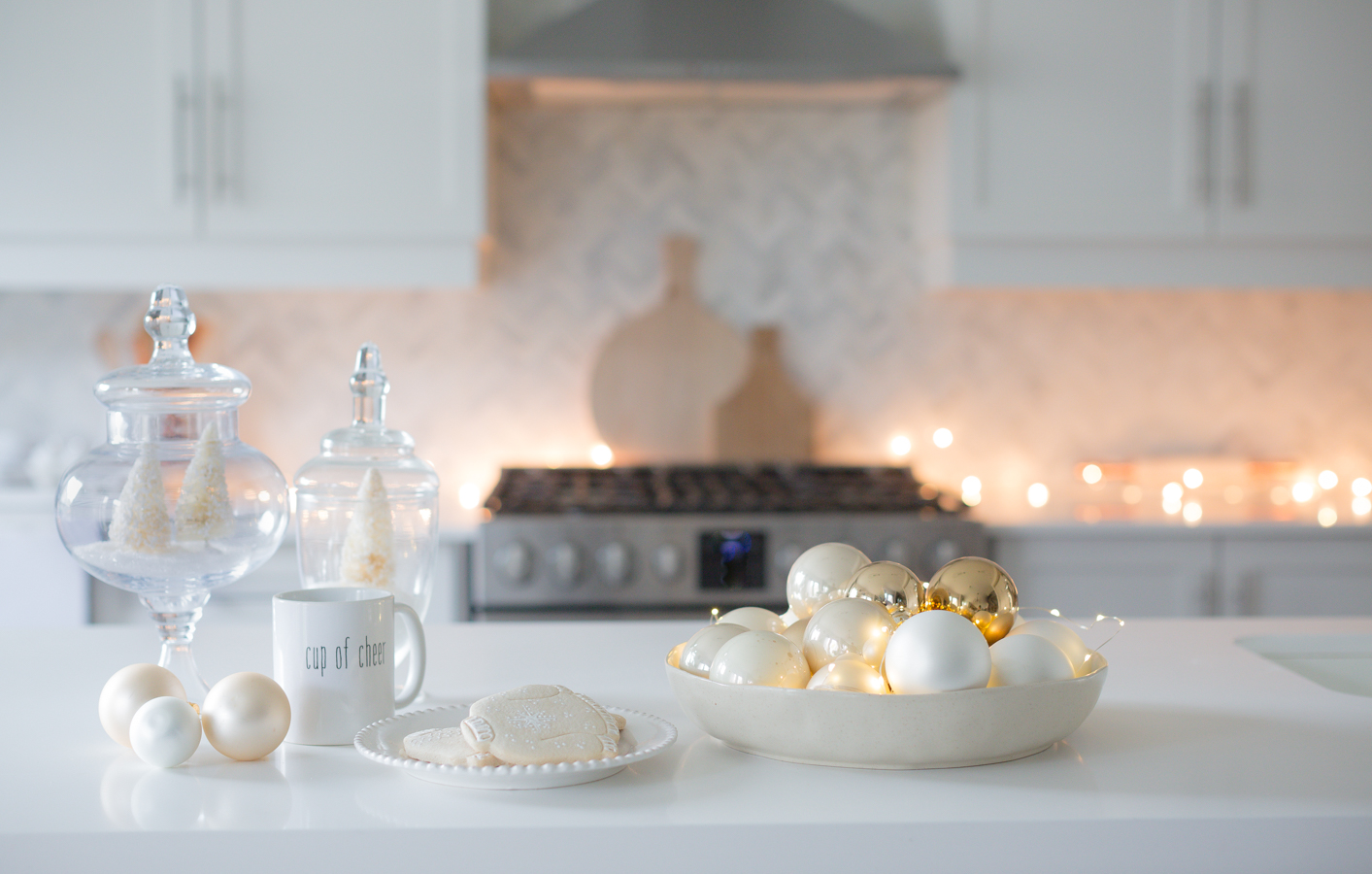 Gloomy day but it makes the lights sparkle so pretty….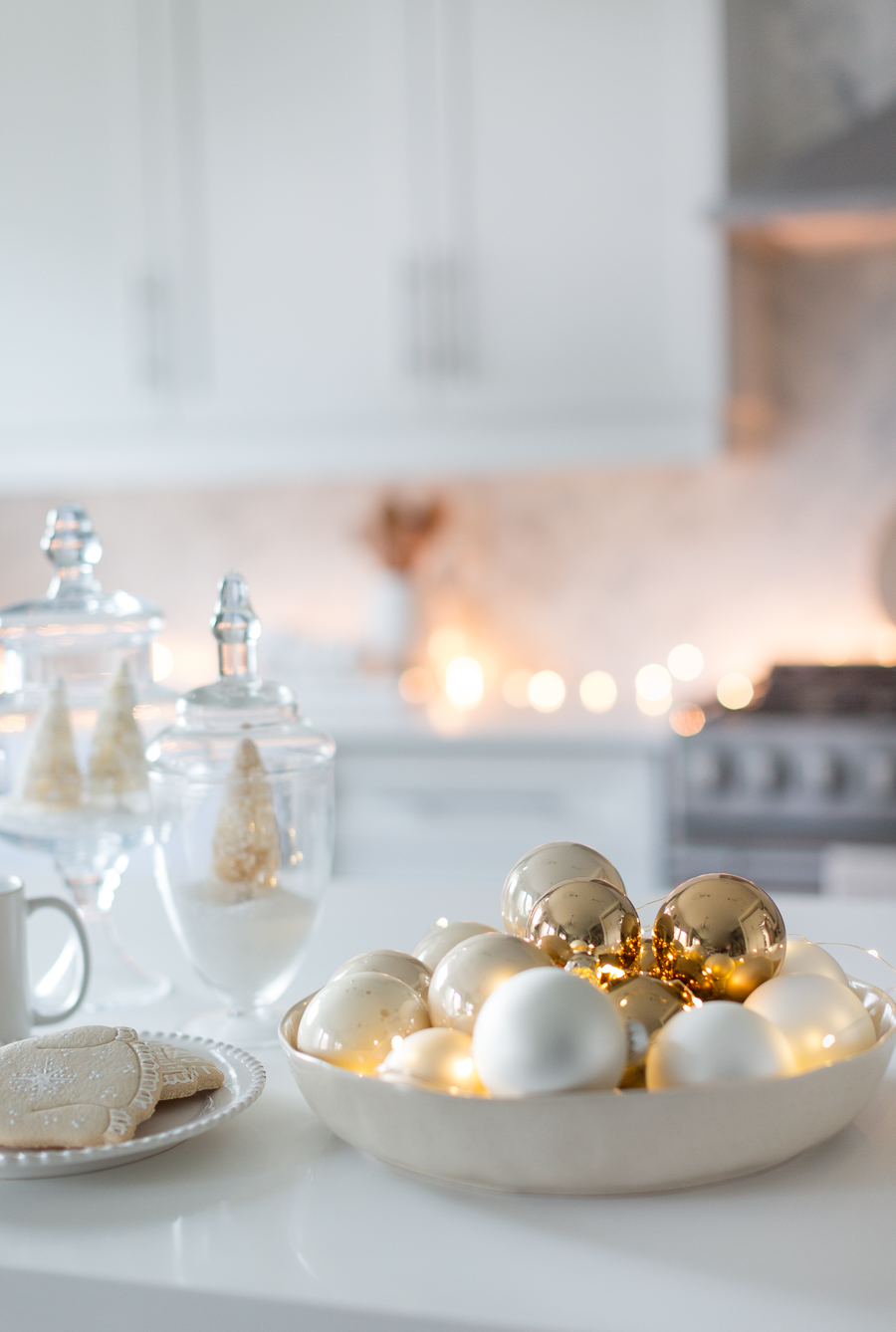 Thank you so much for stopping by today. Please don't forget to visit my talented friends for more gorgeous inspiration.
much love,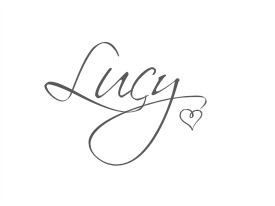 Ella Claire | French Country Cottage | Miss Mustard Seed | Shades of Blue Interiors
Craftberry Bush | Rooms for Rent | Dear Lillie | Julie Blanner
Jennifer Rizzo | Kindred Vintage | Love Grows Wild | Jeanne Oliver
Nesting with Grace | and our featured guest, A Burst of Beautiful