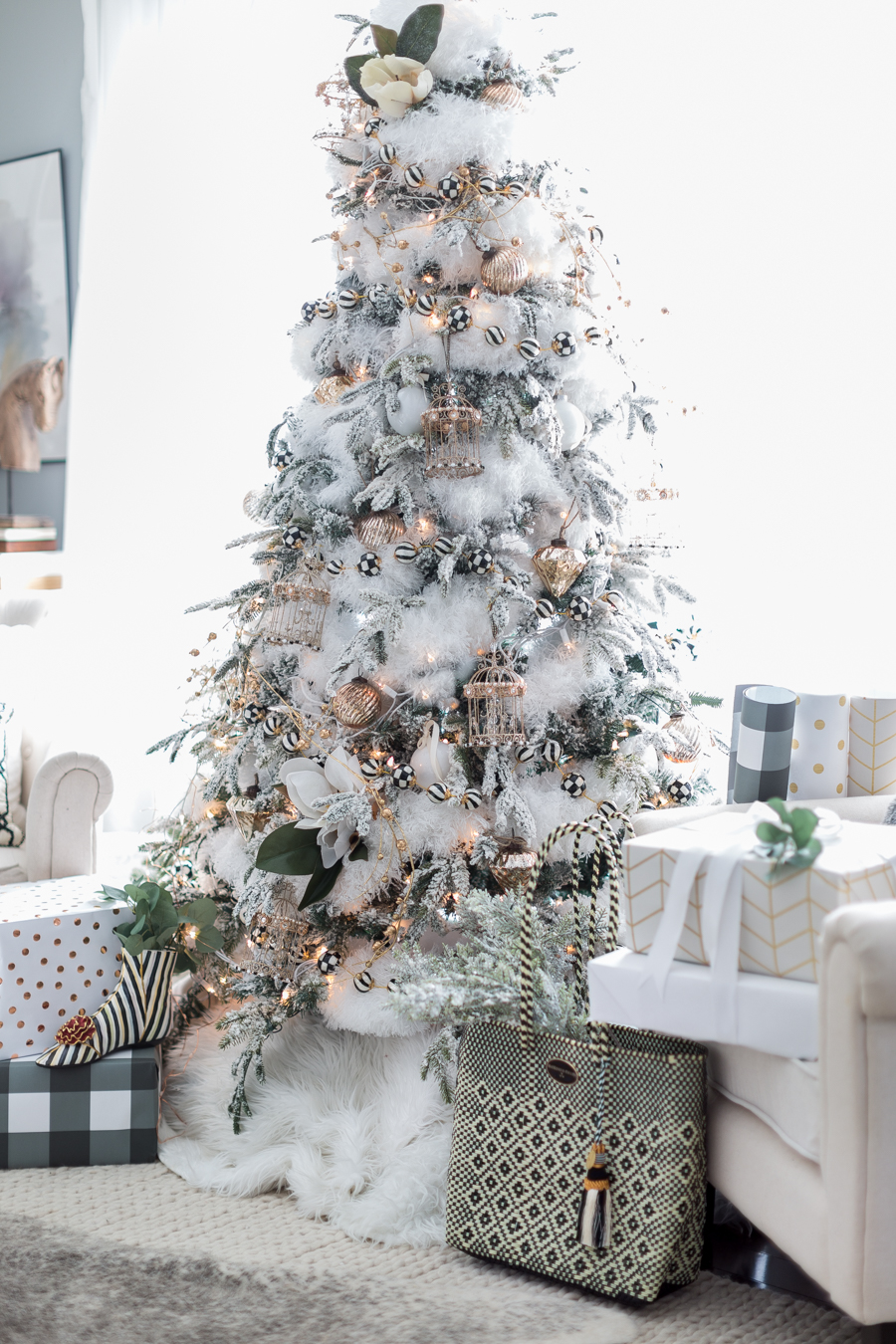 Hello, friends…I hope you're having a great weekend.
It has been a gloomy and rainy weekend around here and while my 'to do' list is super long, I've been so unproductive as all I want to do is curl up in a cozy blanket and stare at the Christmas lights. I think sometimes you need to listen to your body and take a little time to rejuvenate, but that said, I hope I will be able to accomplish more tomorrow than I did this weekend.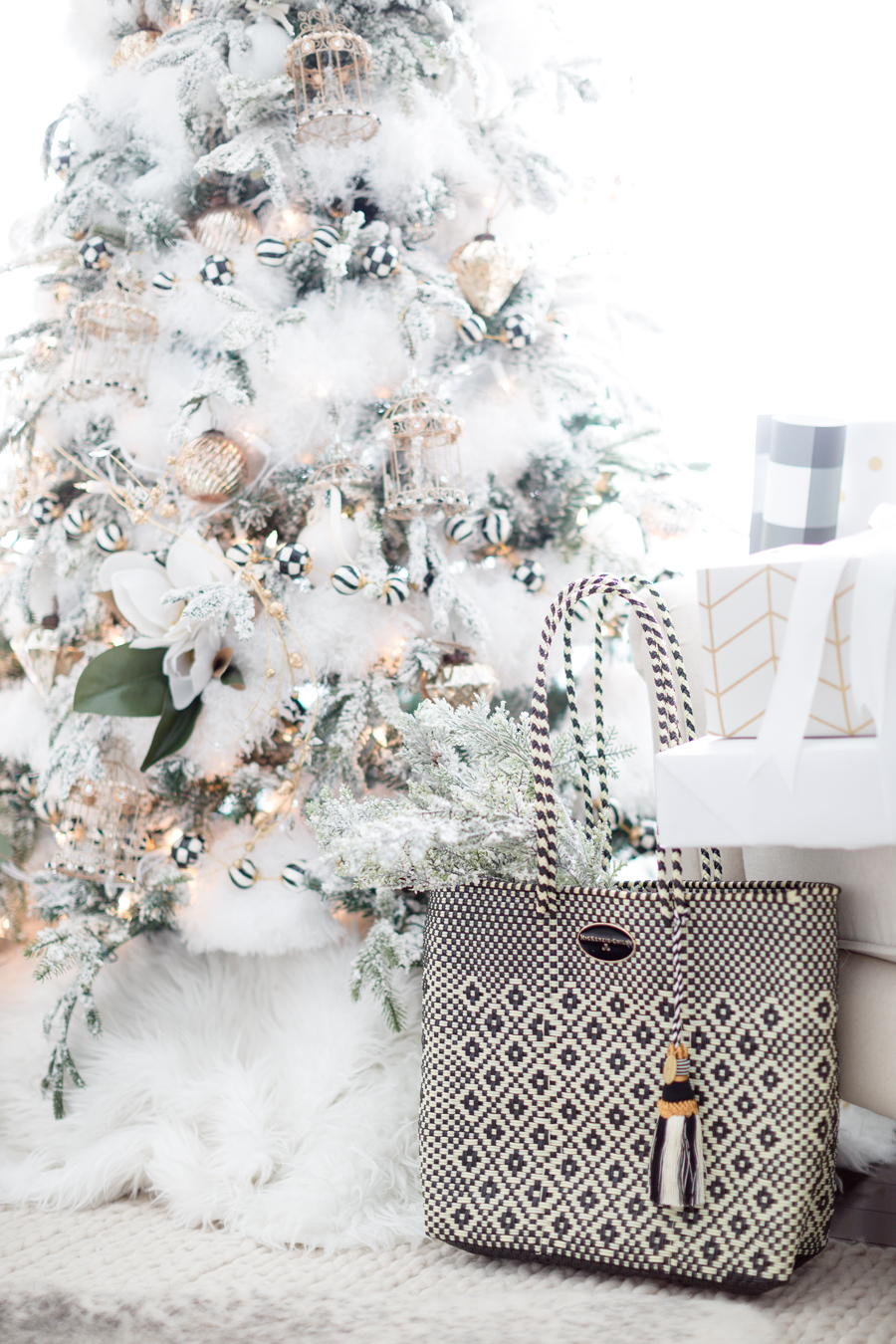 Today I'm excited to share a little bit of Christmas in our family room with the help of my new friends from MacKenzie-Childs. If you've not heard of MacKenzie-Childs before, you're in for a treat. Every MacKenzie-Childs creation is an original and each handcrafted piece has a unique signature of its own and no two pieces are alike.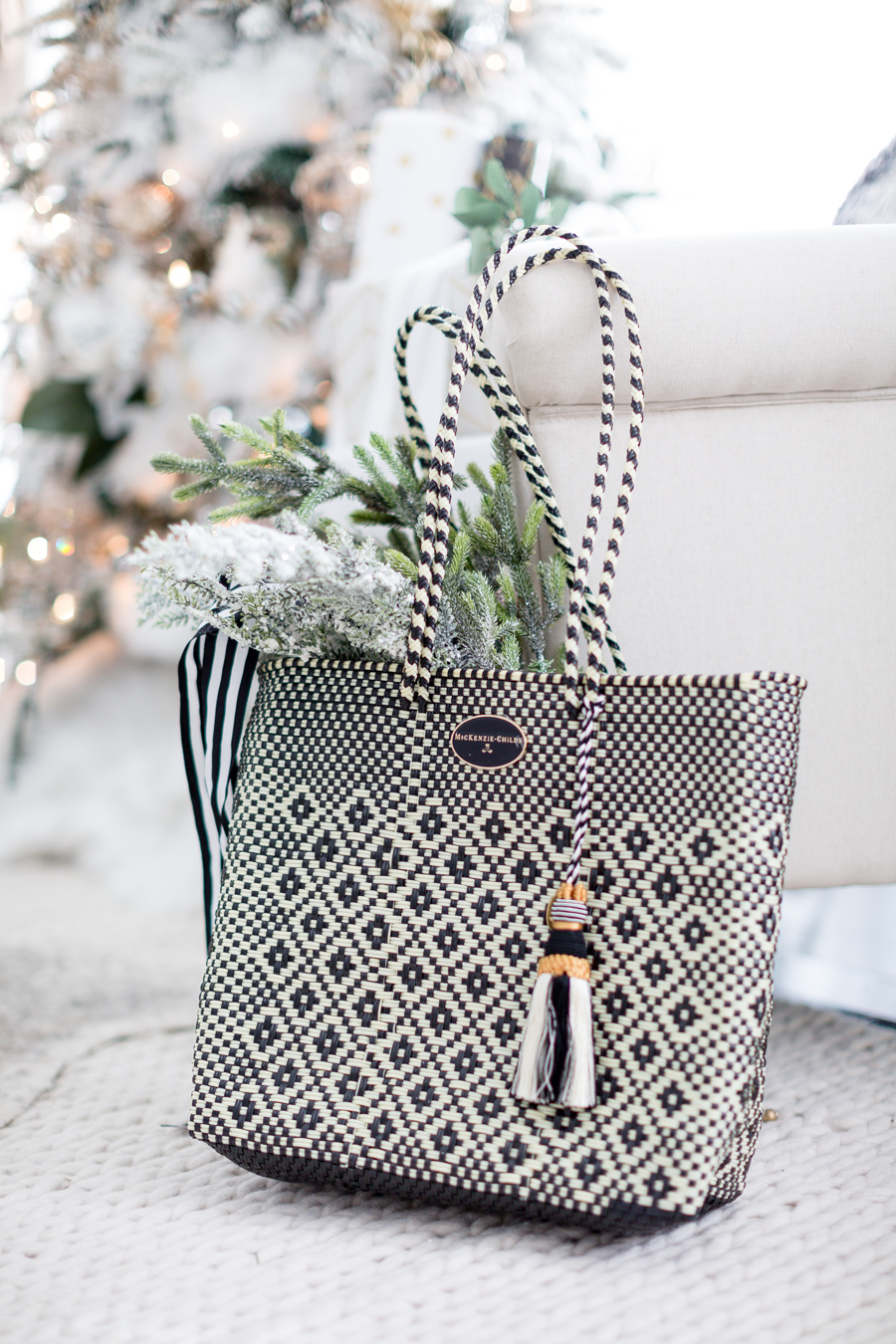 I was so inspired by this beautiful Courtyard Tote with its intricate diamond weave that I decided to give the black and white theme a go.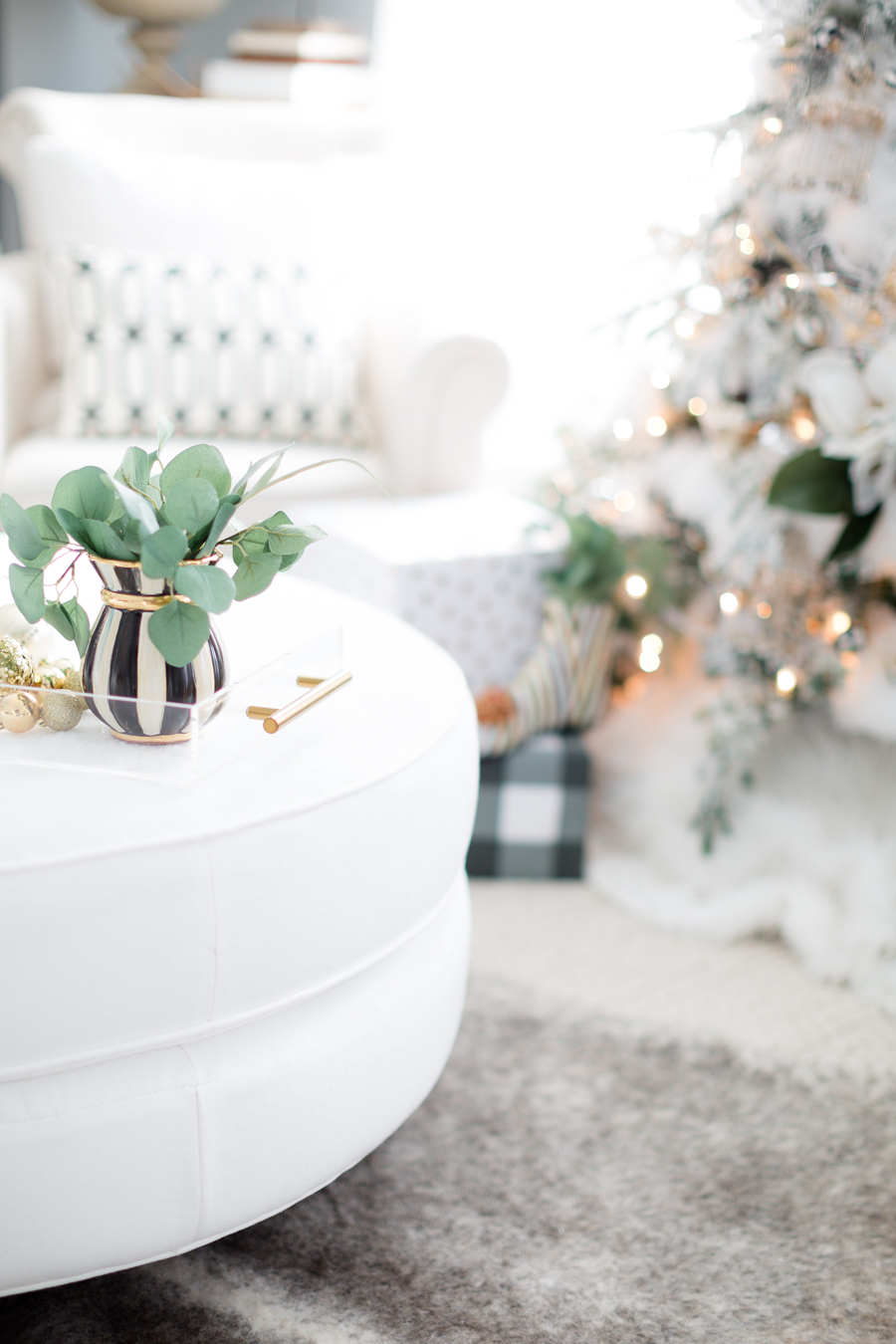 This adorable Courtly jar is actually a brush holder, but I think it's the perfect size to display some flowers or in this case, eucalyptus. I love how classic the black and white with that gold stripe look.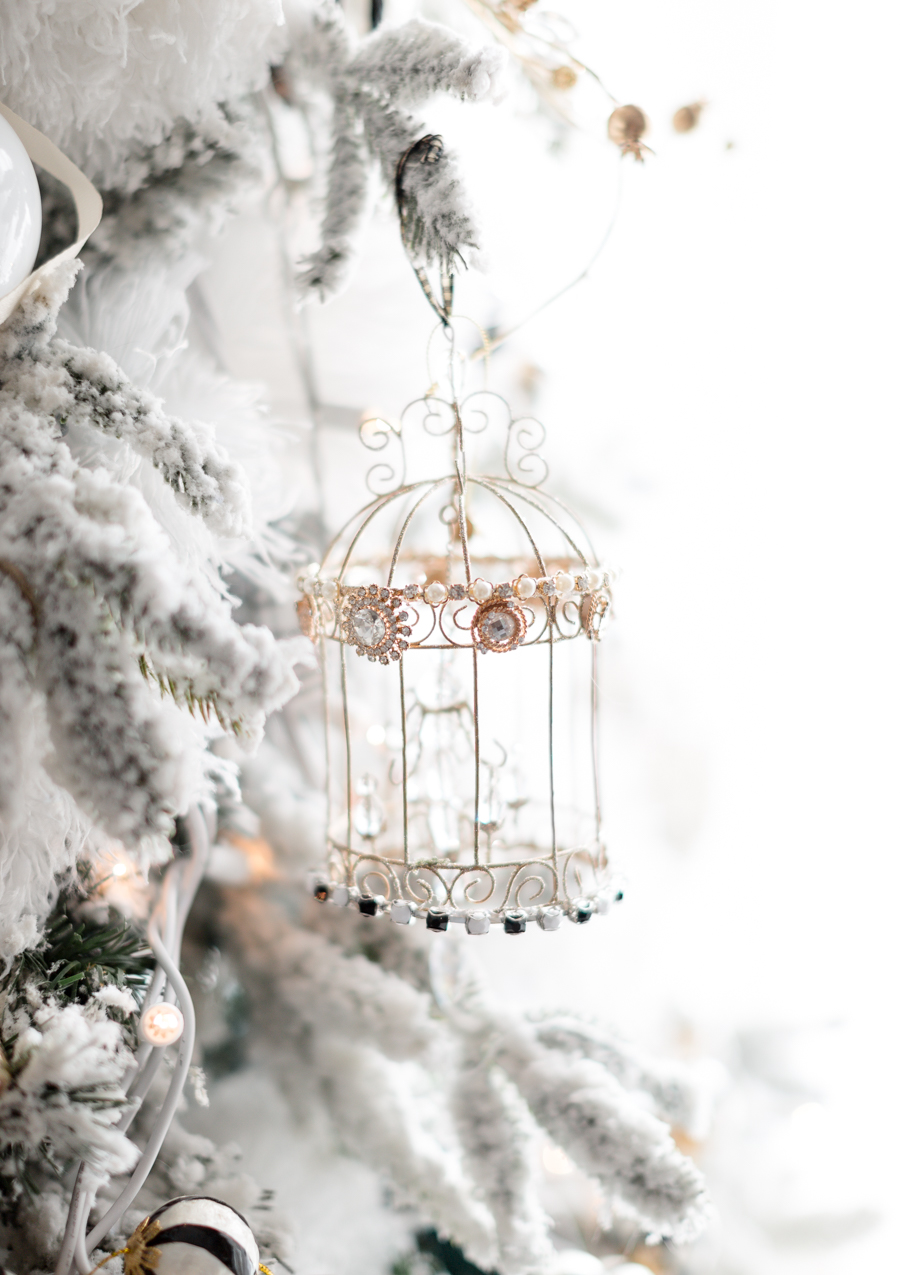 I think one of my favorite things about the MacKenzie-Childs line is that each piece is just so elegant. Take for instance these gorgeous little birdcages with a little chandelier inside.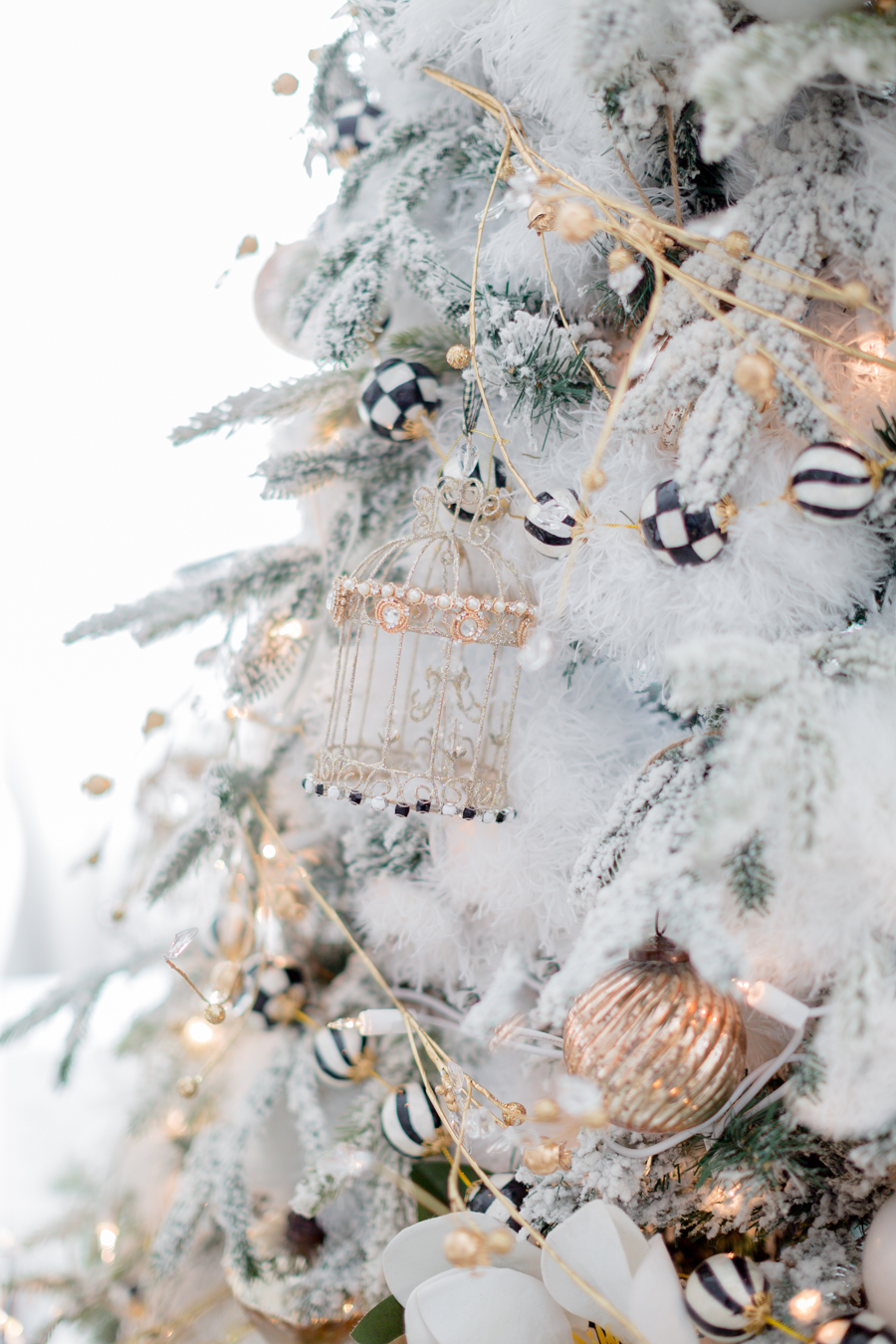 These photos do not give them justice as they are the most beautiful things.

And how whimsical is this Courtly slipper?  It just makes me smile…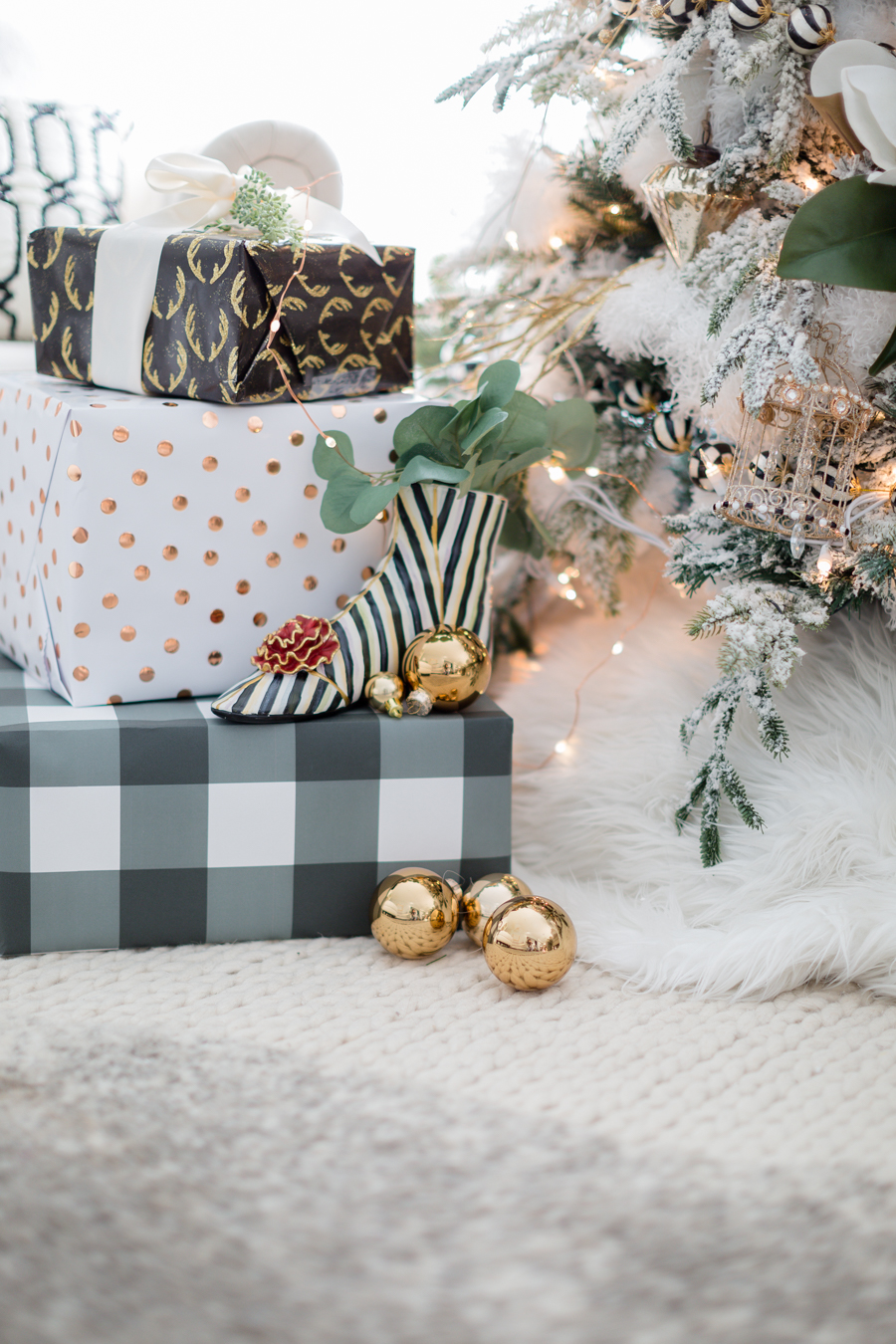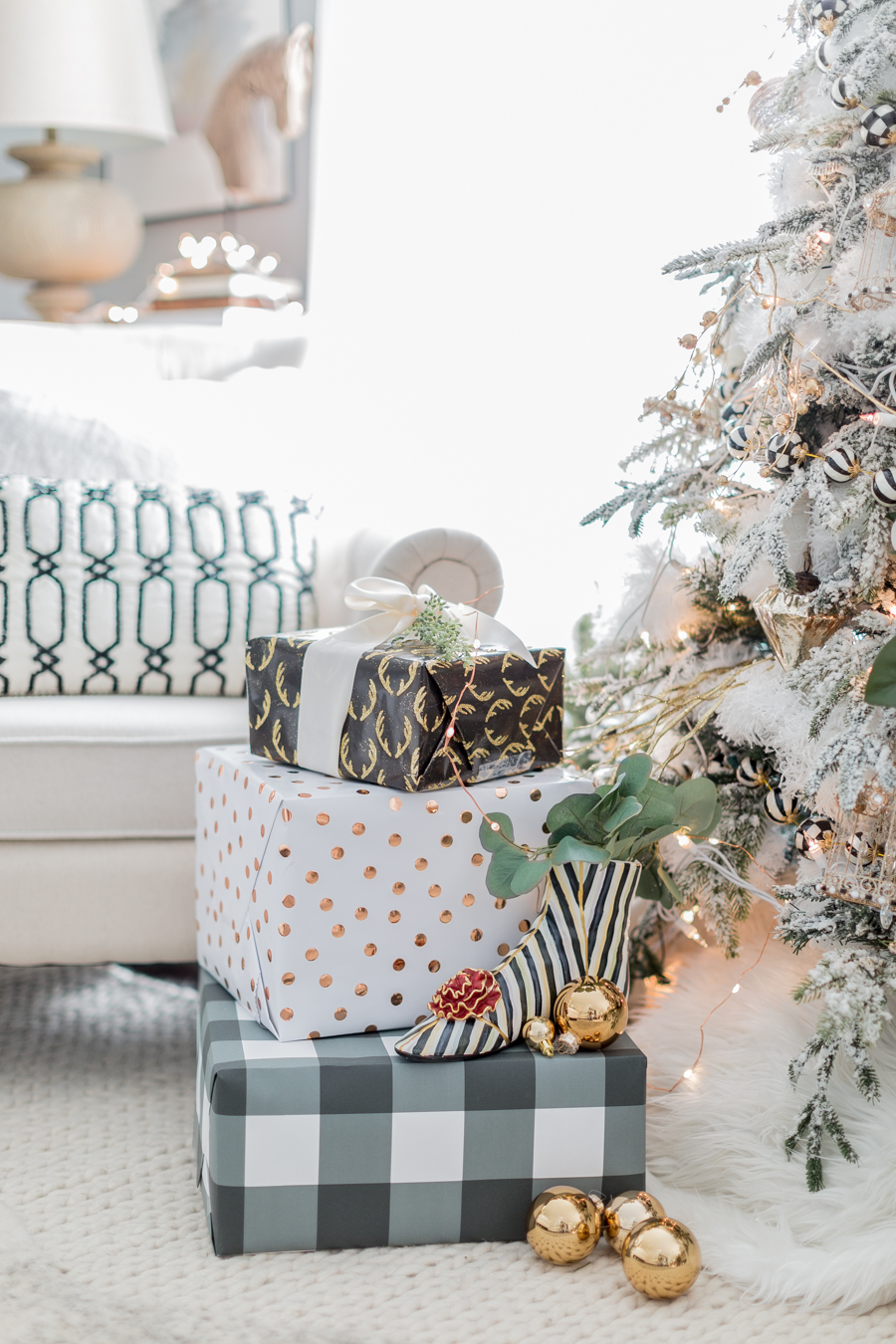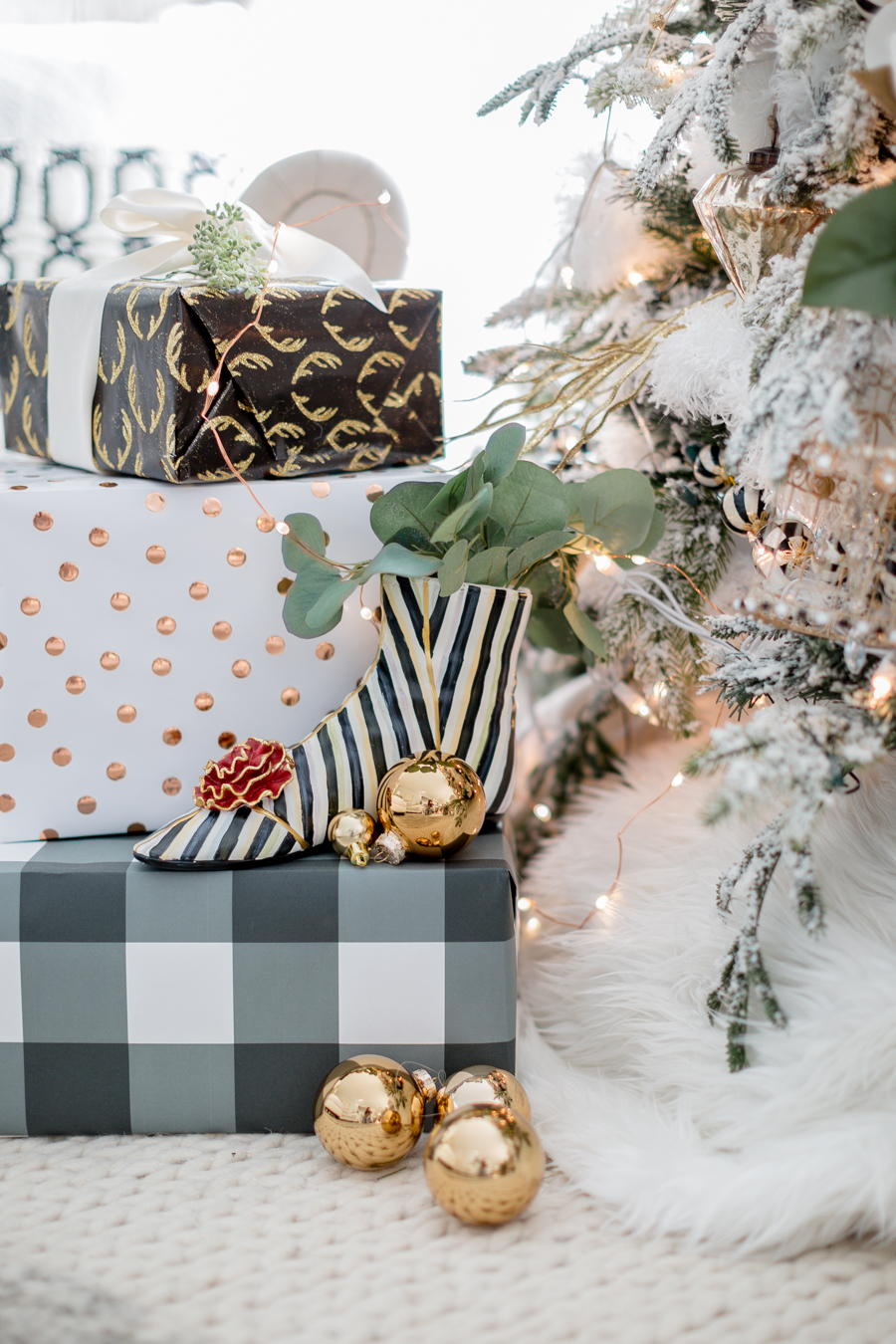 So fun, right?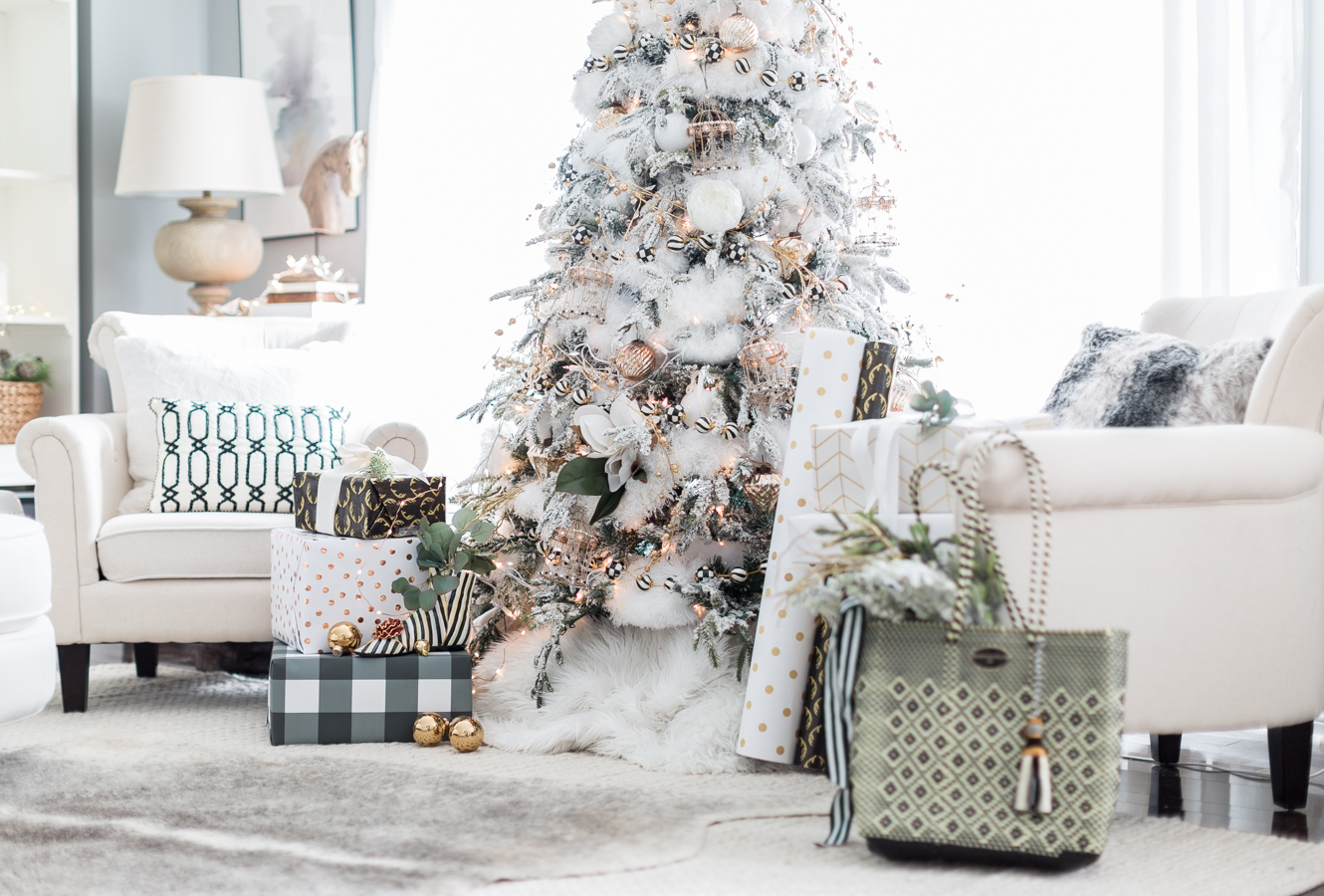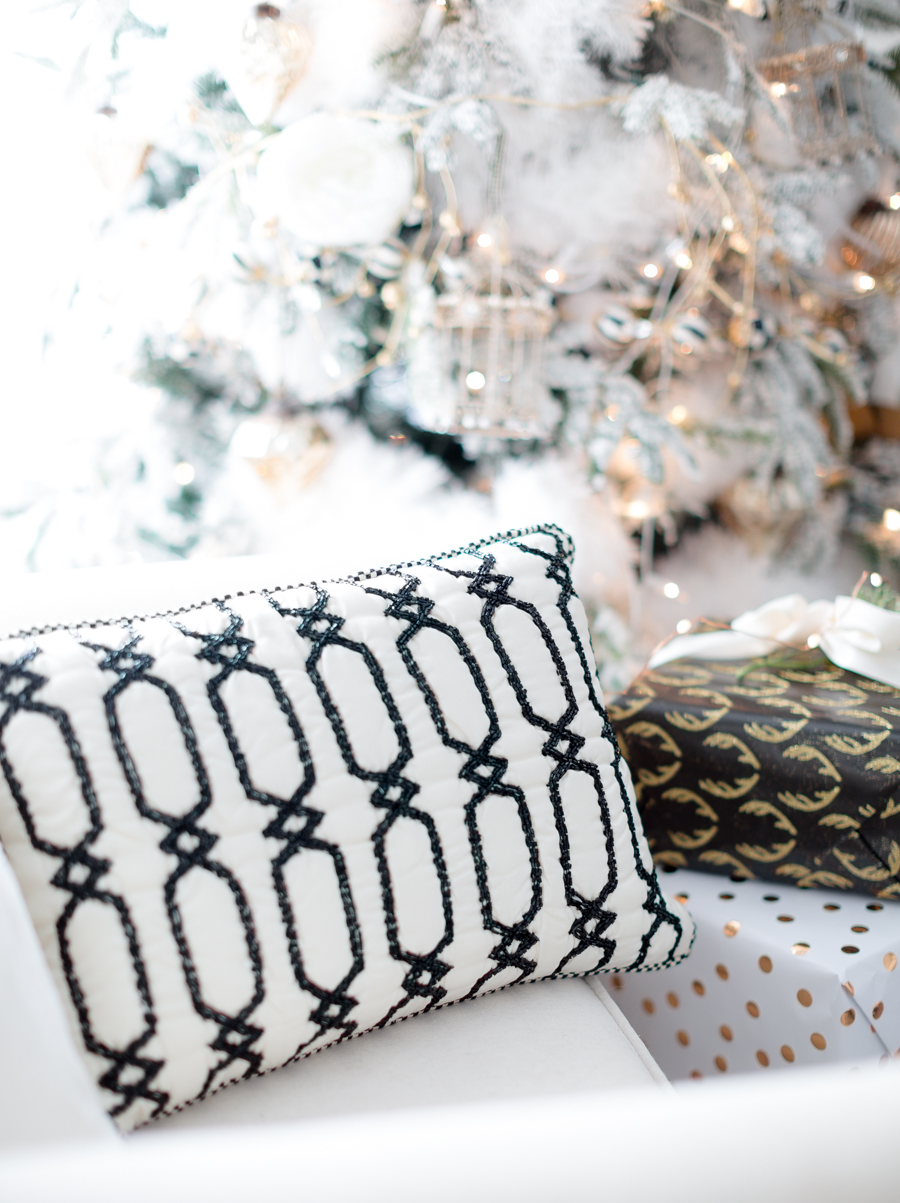 This trellis pillow has a beautiful hand-sewn black glass bead pattern and it's just exquisite in my opinion.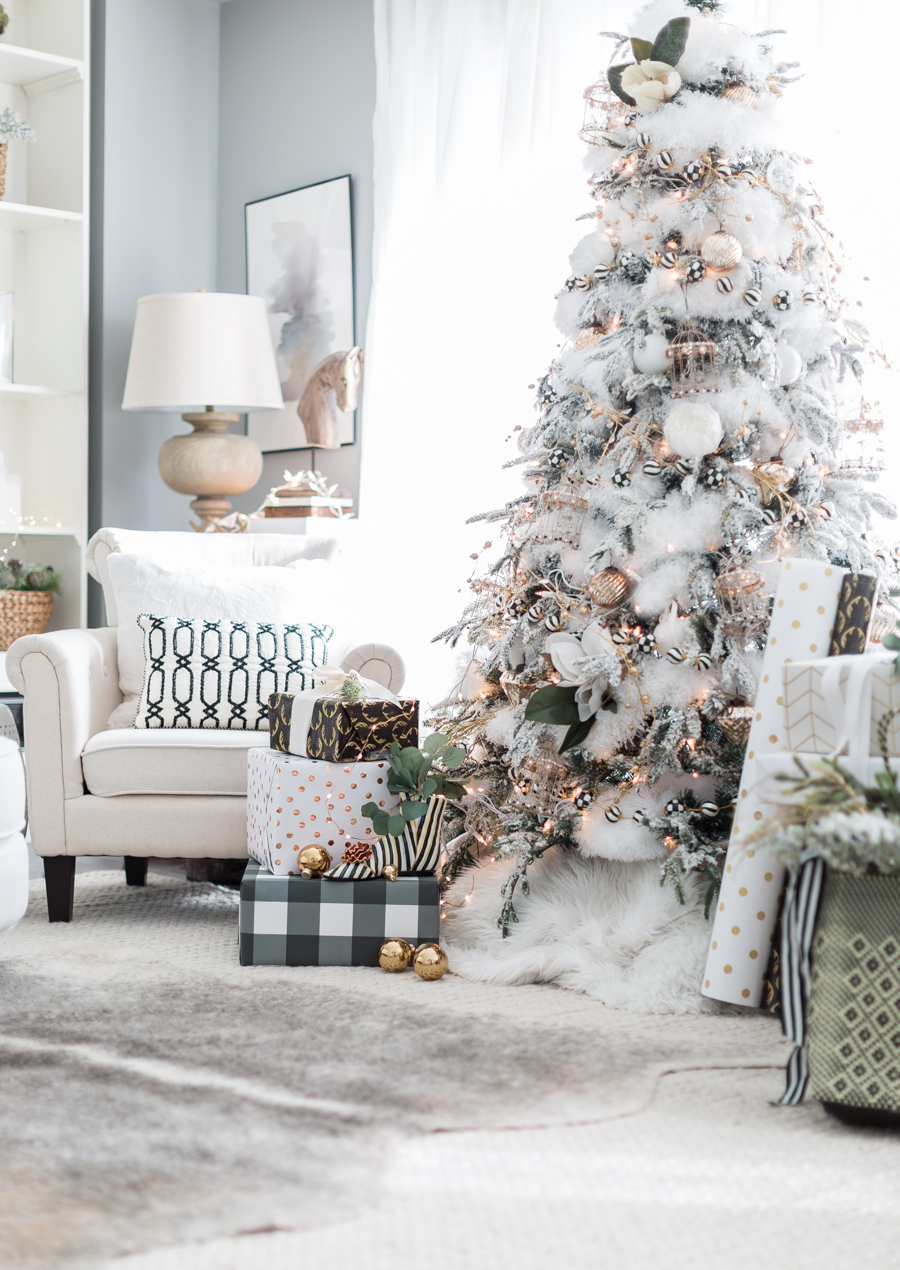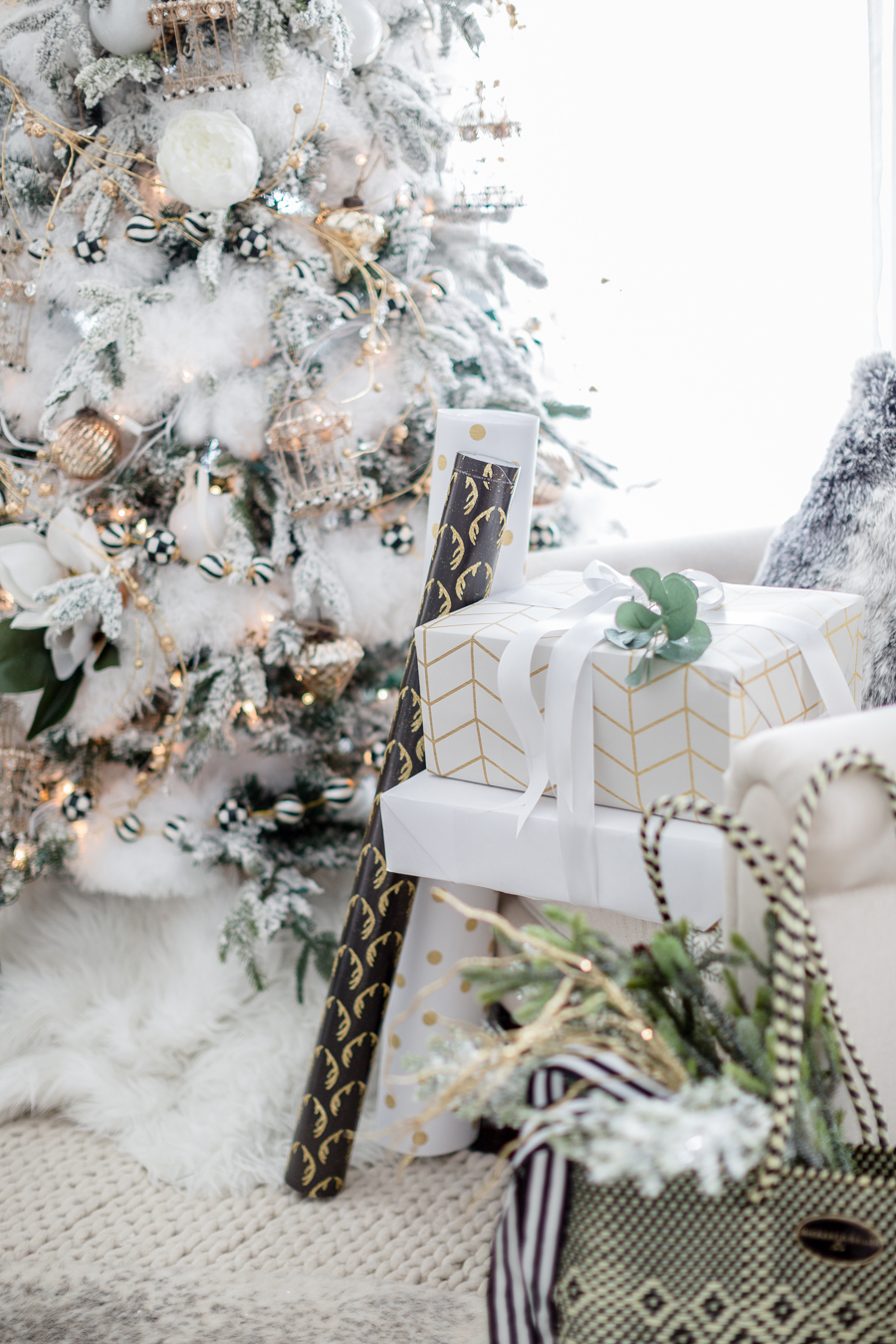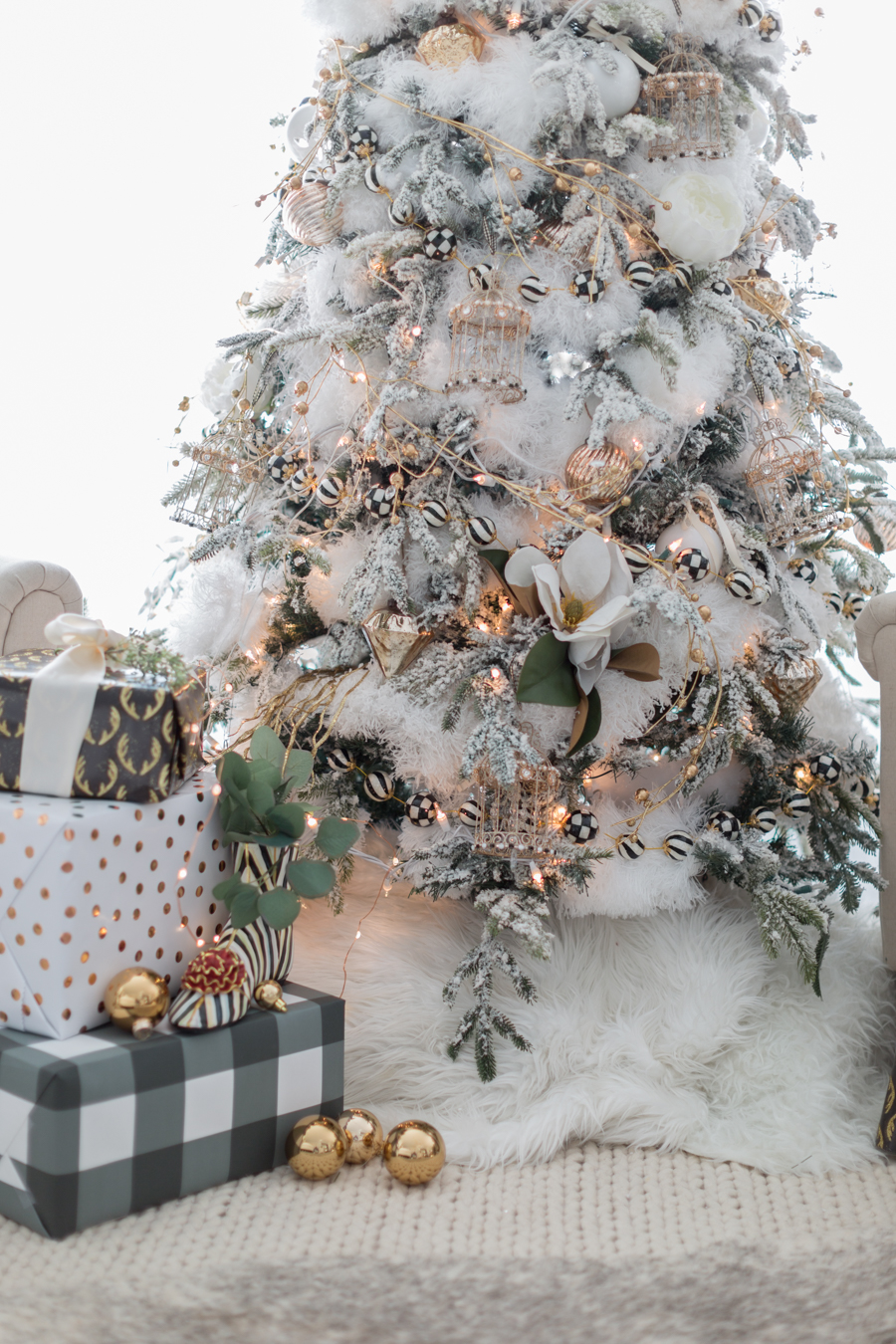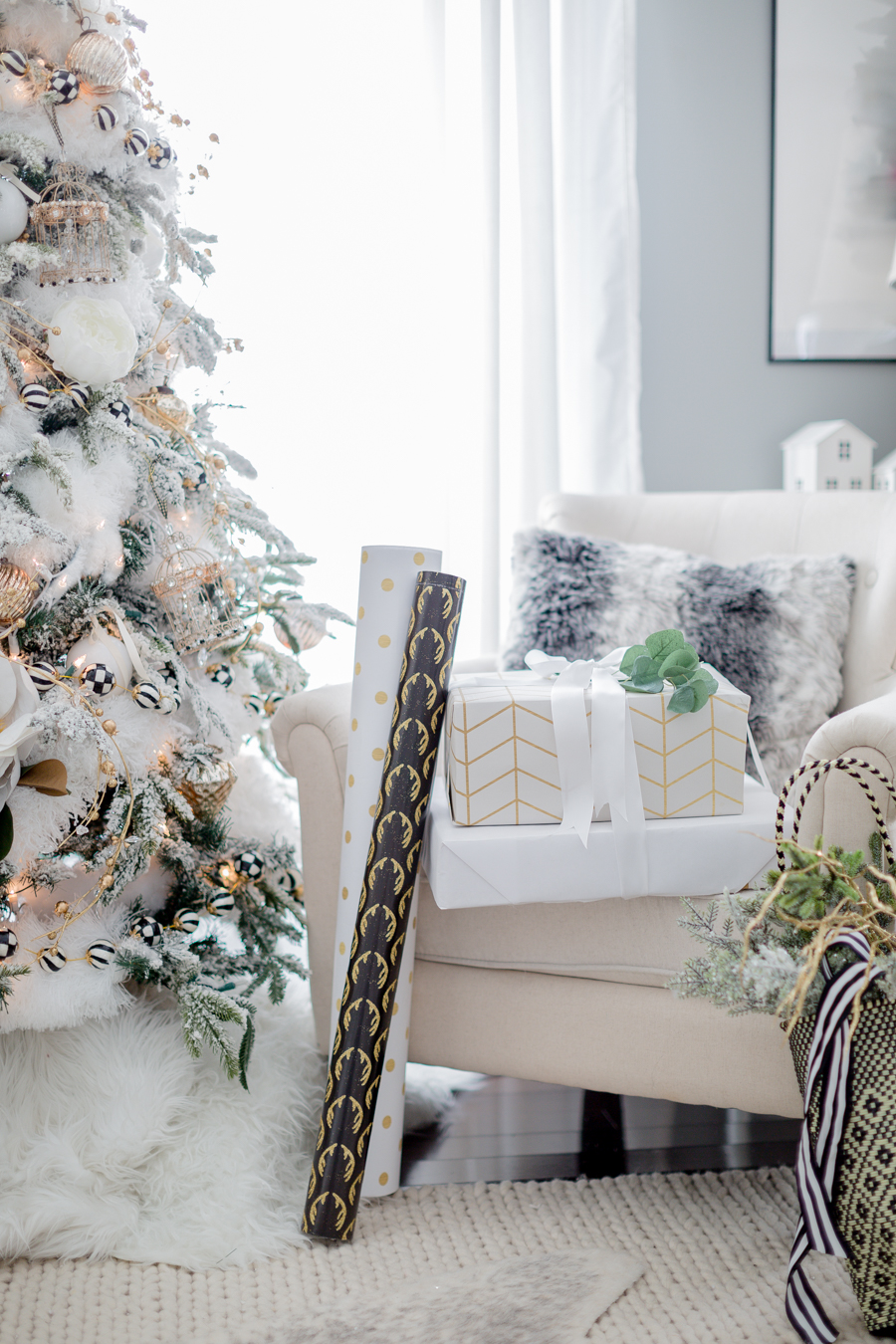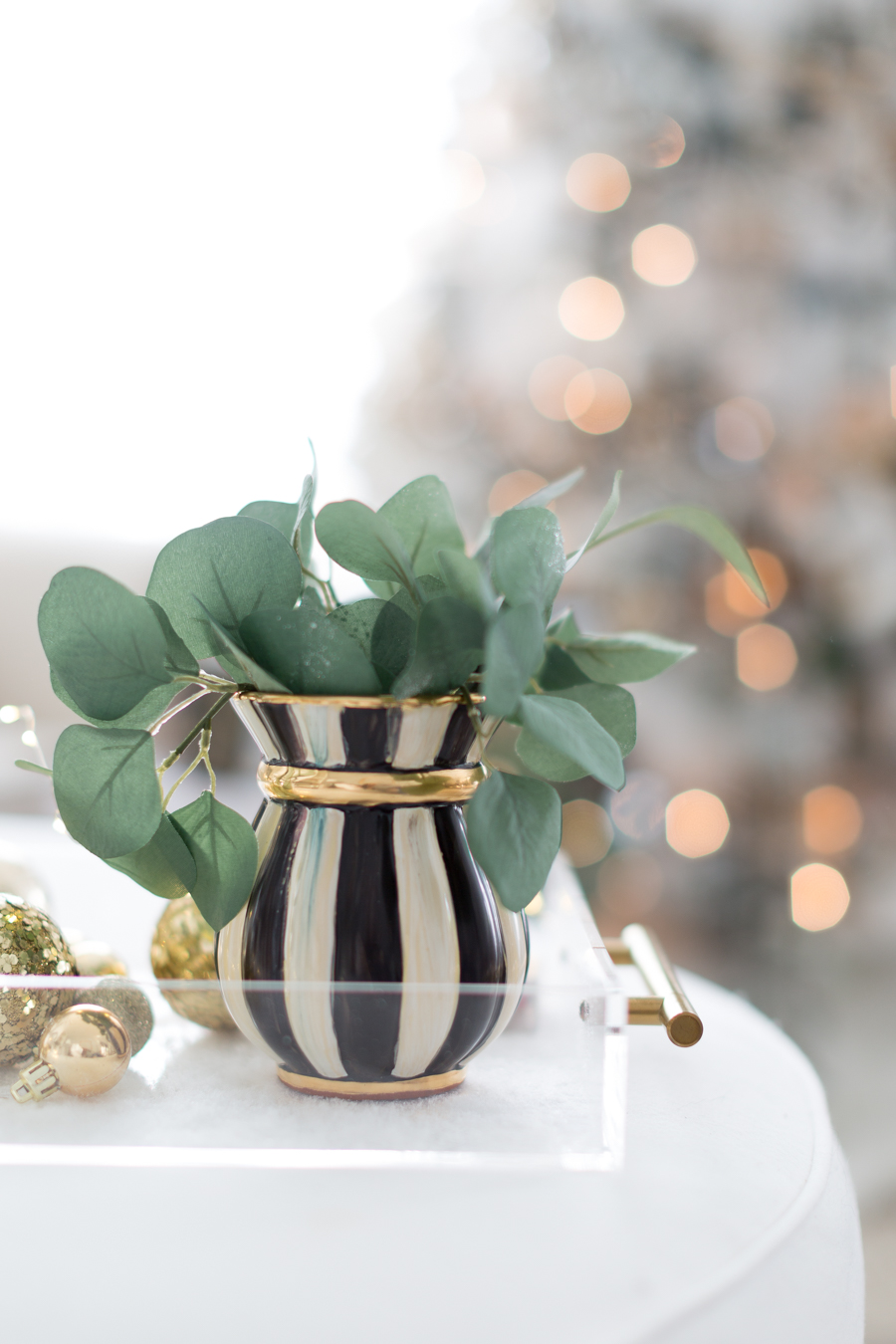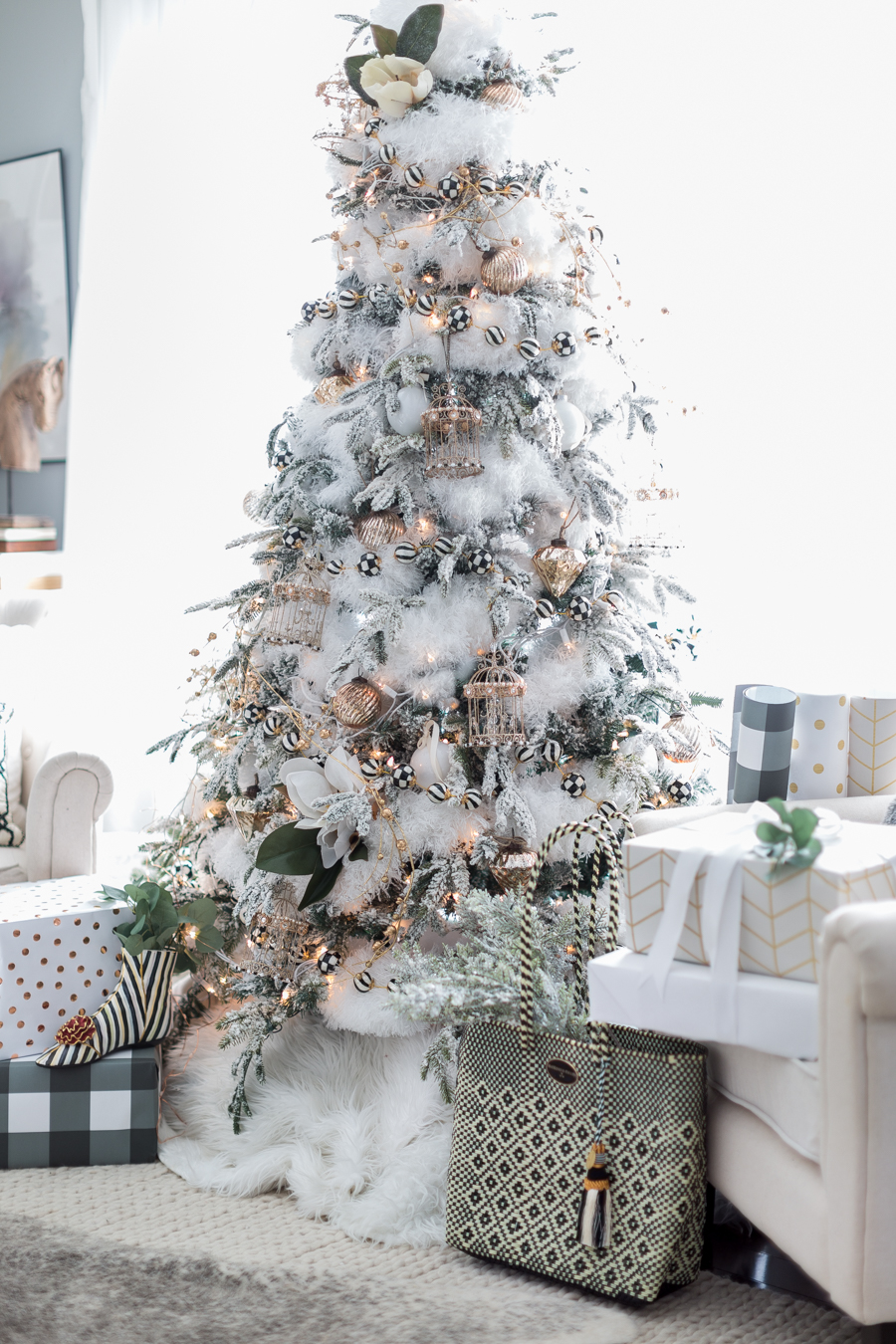 The tree itself was not complicated to put together. A few gold ornaments, some magnolia, the beautiful bird cages, and the capiz black and white garland as the final touch.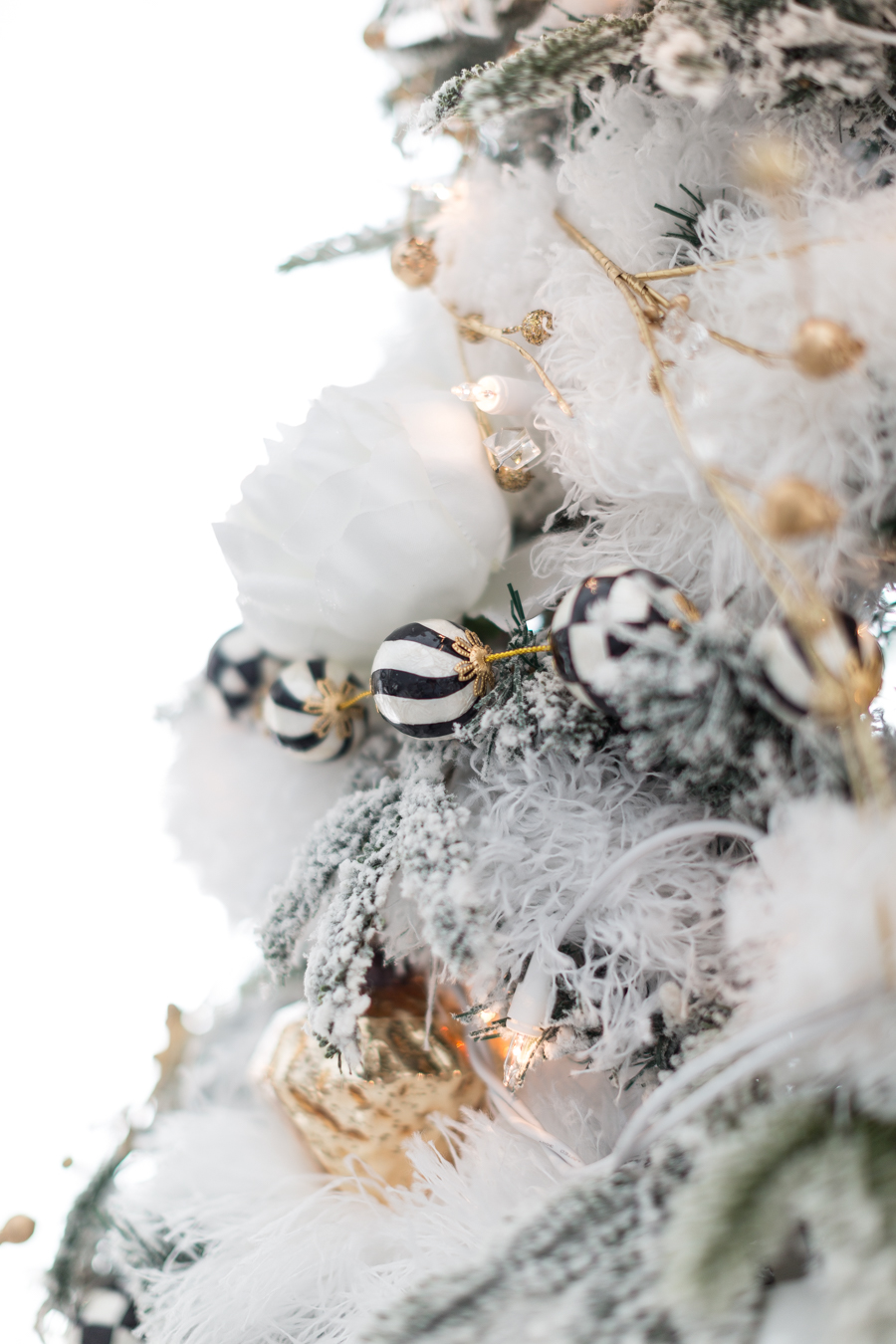 Here's a closer look at the garland.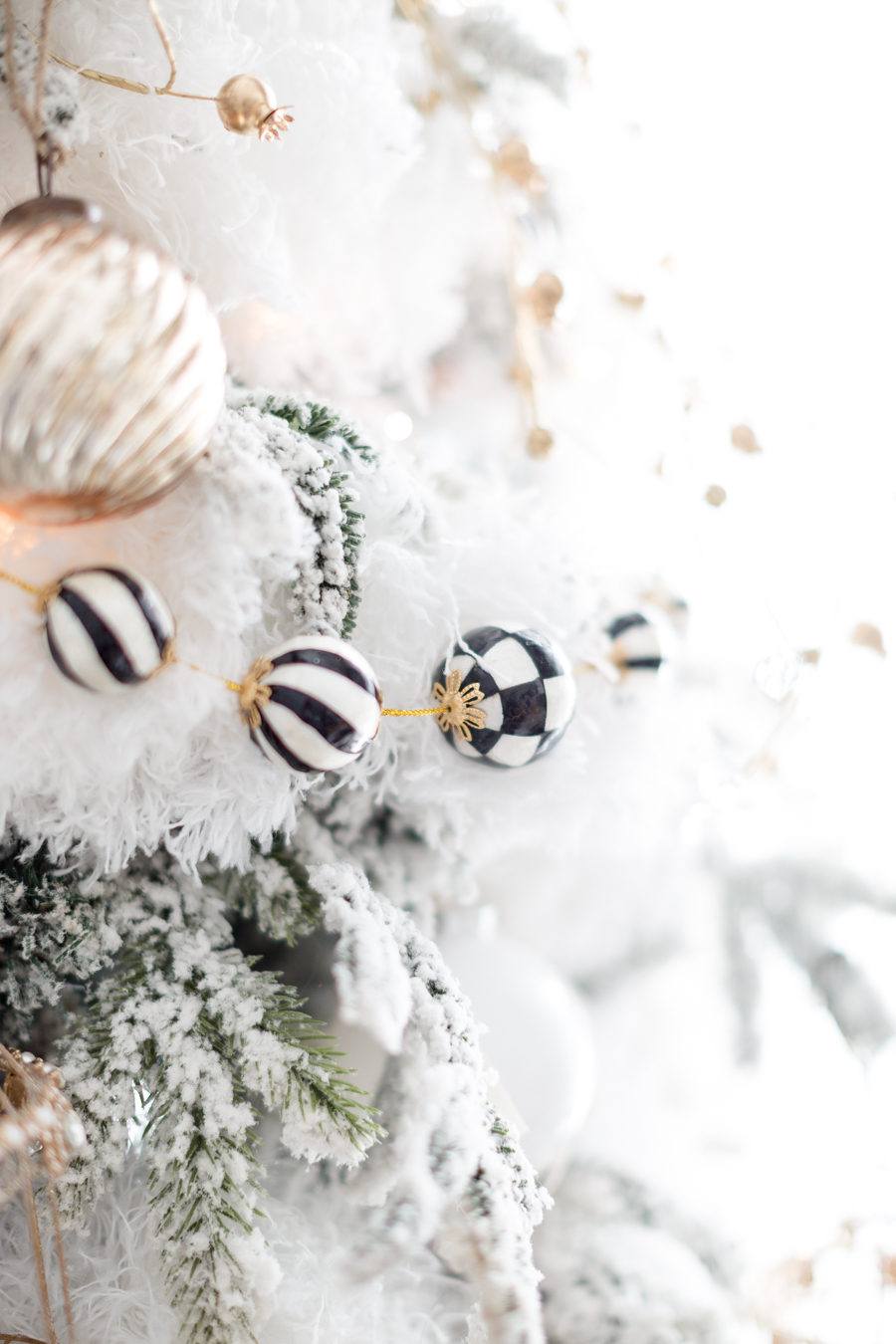 Over the years, I have received a lot of questions on my feathery garland and had written an entire post about it HERE. But the short of it is that they are simply microfiber dusters that I purchased from the Dollar Store. You can find some HERE and a great and inexpensive alternative HERE.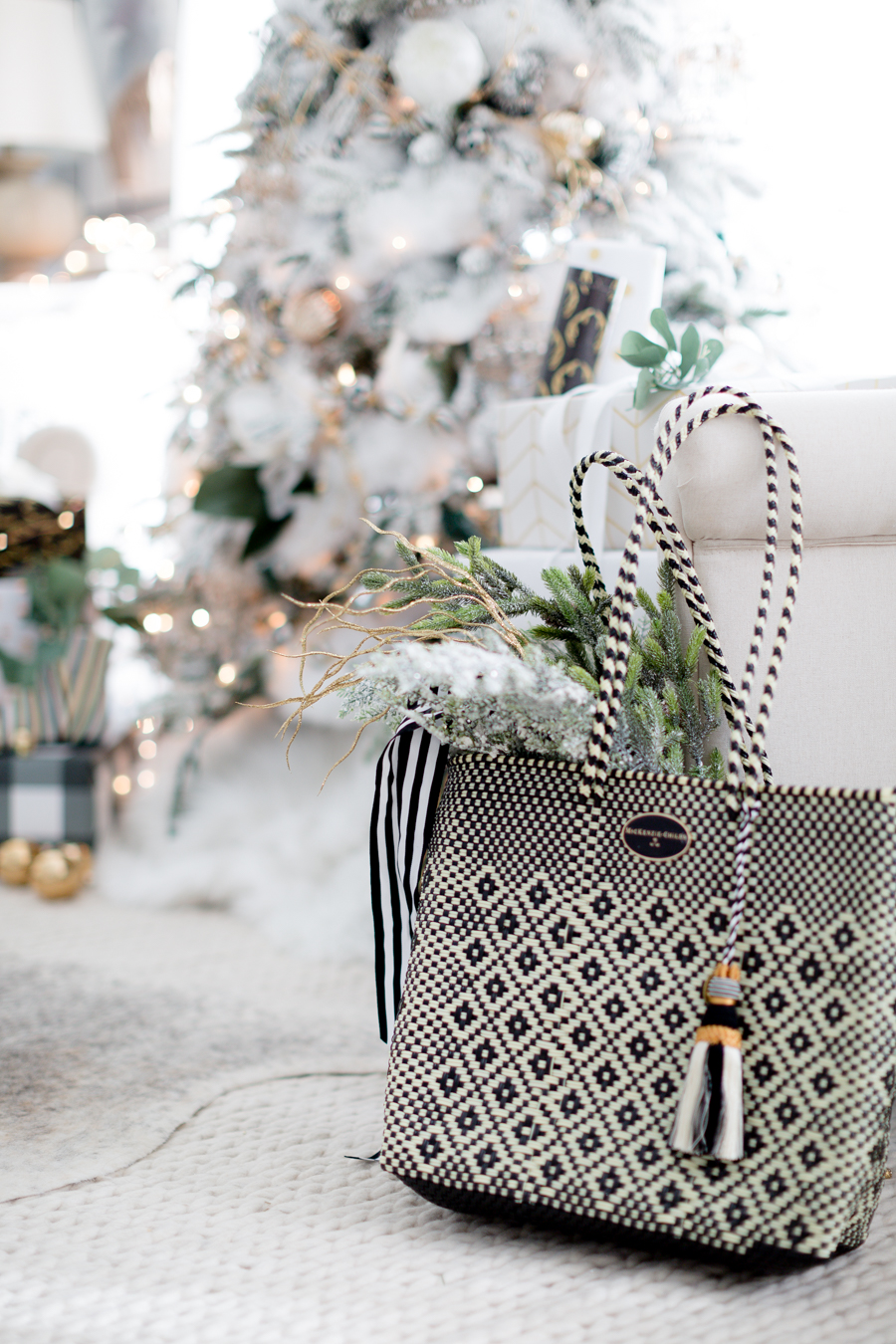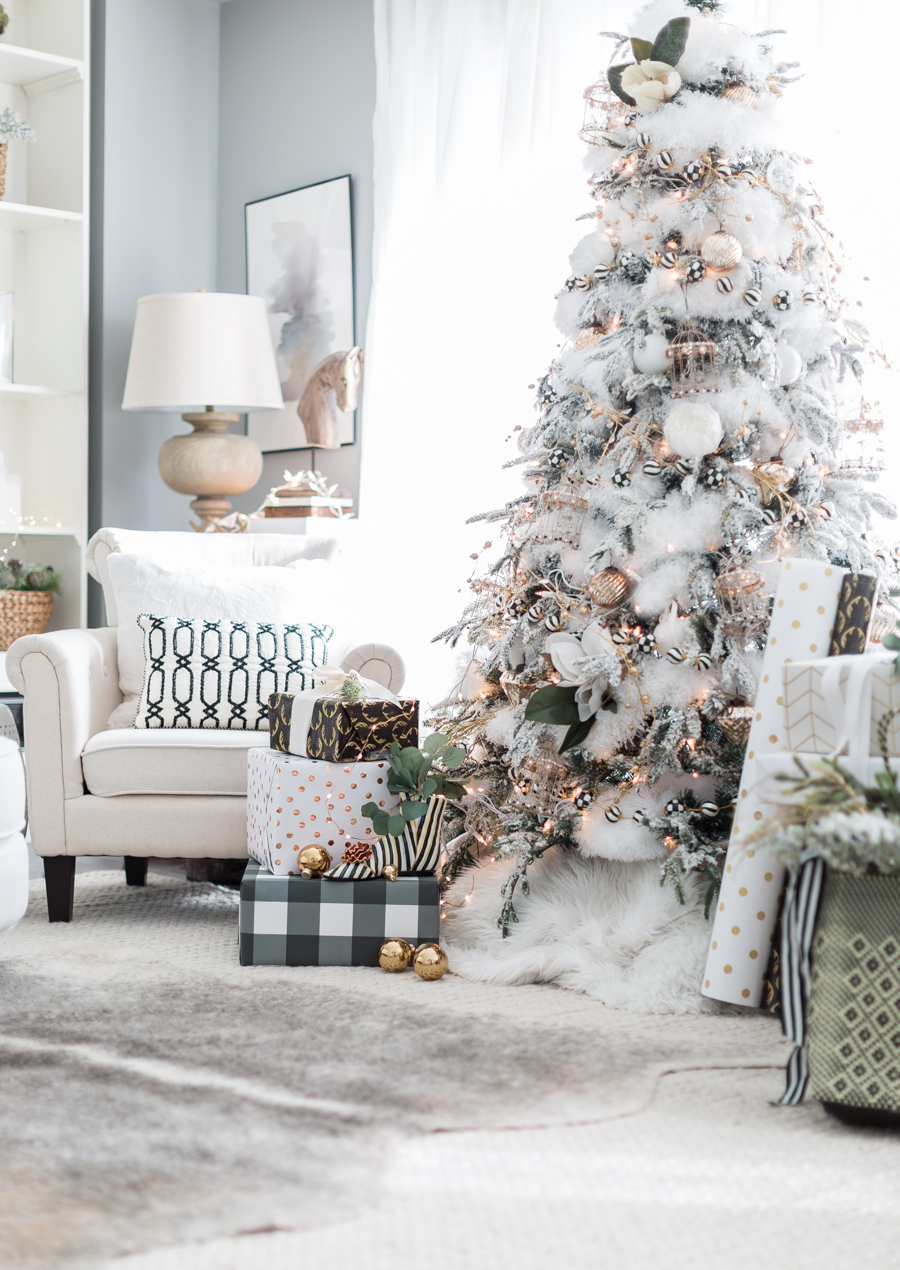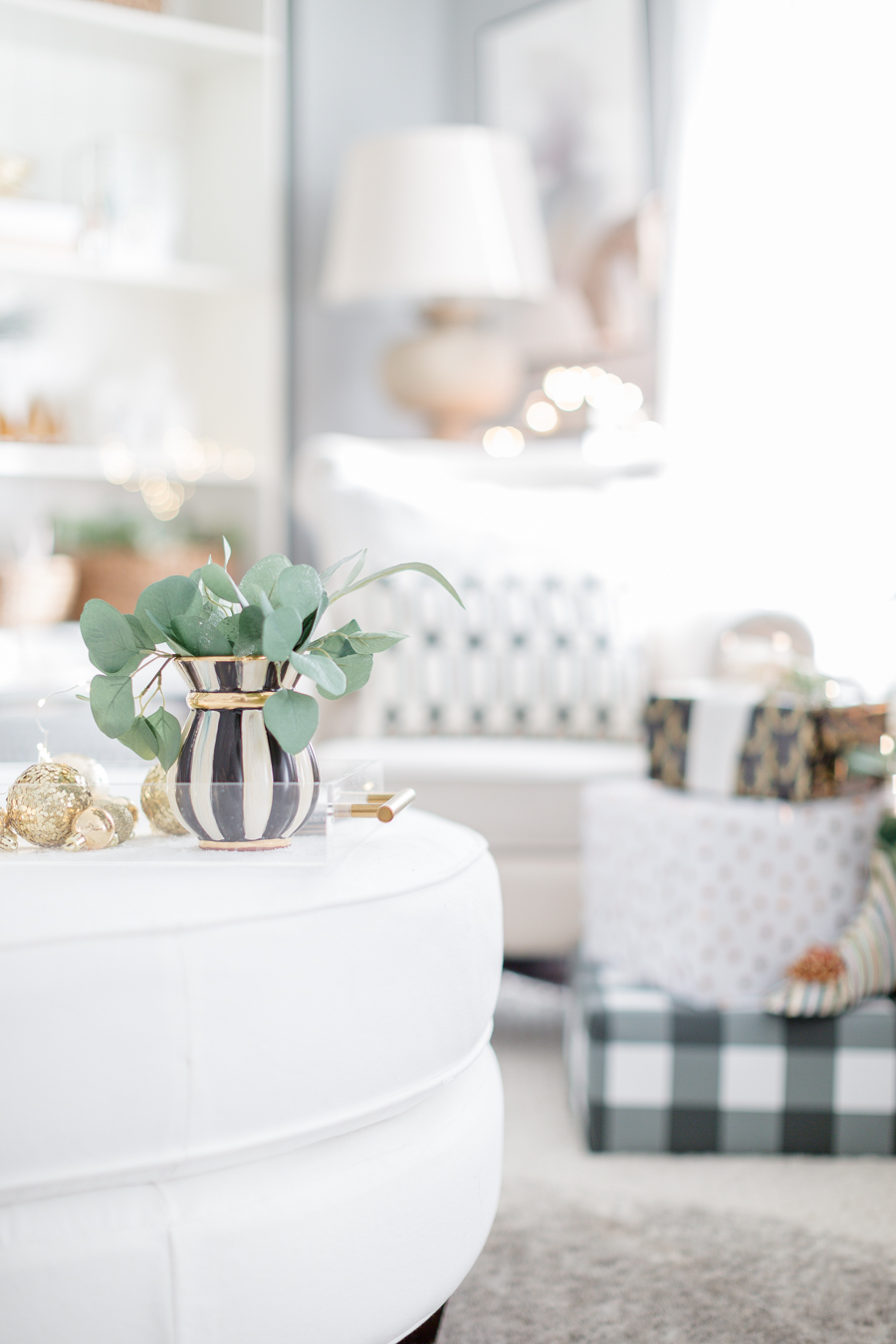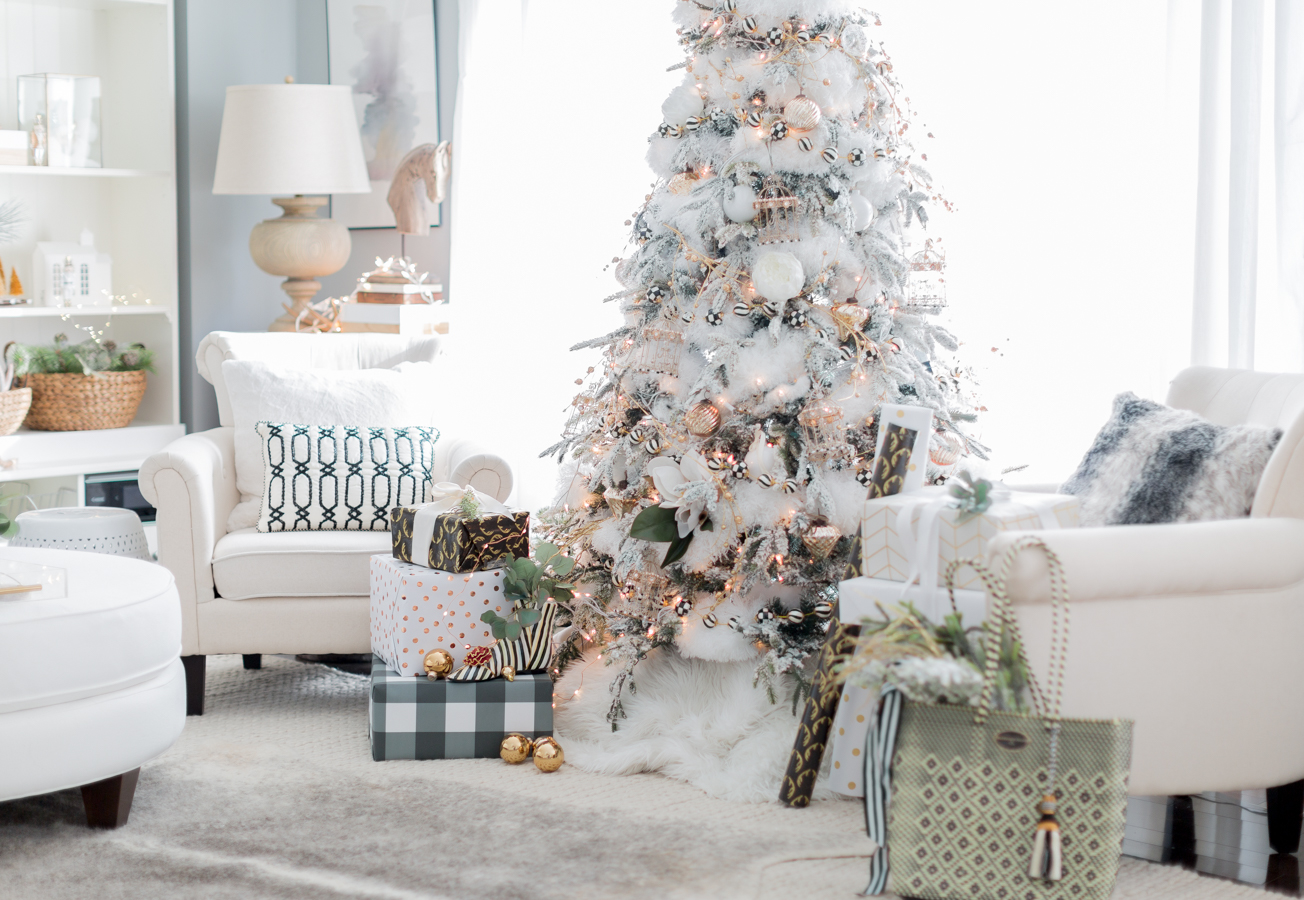 So there you go…some black and white in our family room. It's a little different than I usually do but I love it. I hope you do too.
Please don't forget to visit my friends below and see how they used their beautiful MacKenzie-Childs goodies.
much love,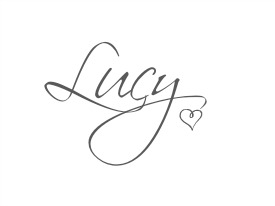 Remington Avenue | Kindred Vintage Co. | Craftberry Bush | Zevy Joy | House of Five