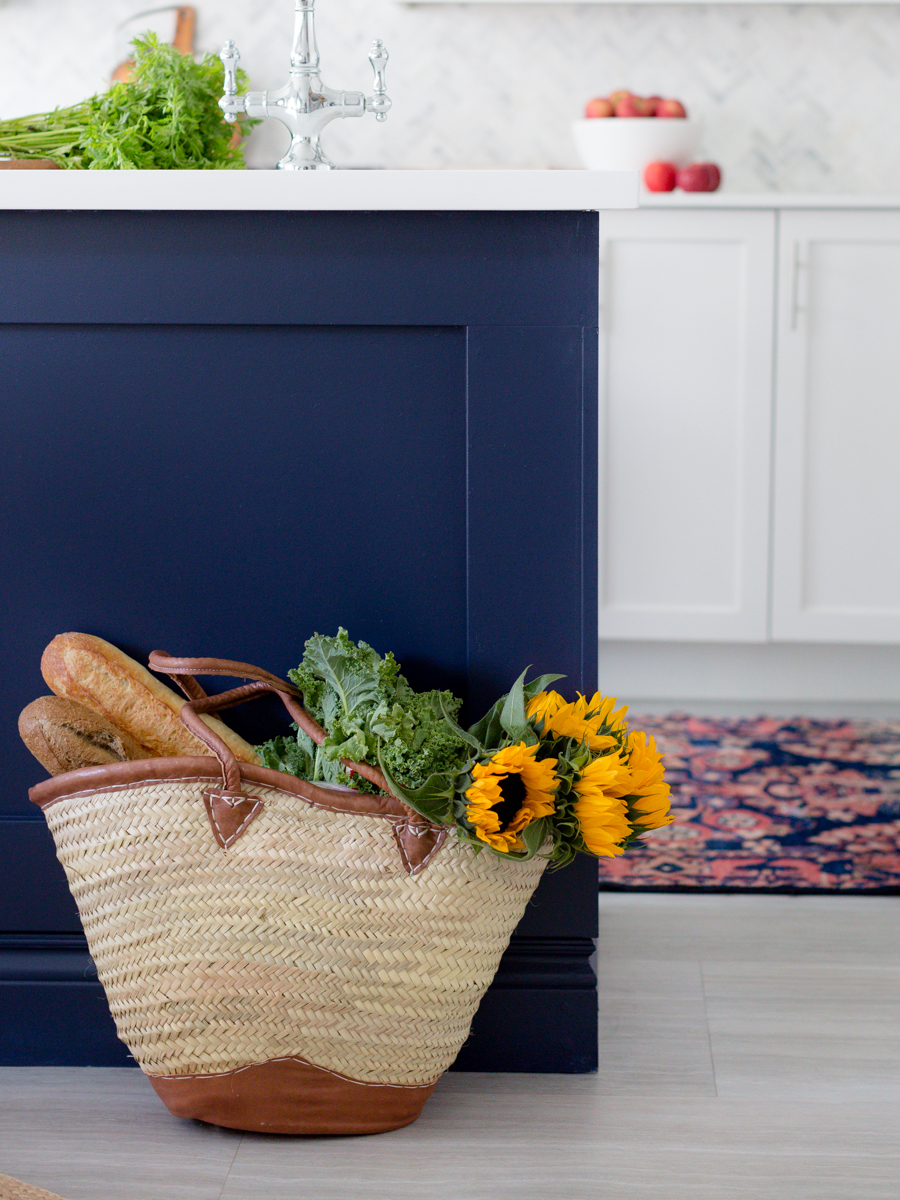 Hello friends. I hope you're having a good week so far. If you follow me on Instagram, then this is not new to you but if this is the first time seeing this, than you might be in for a big surprise!
Remember a little while back when I posted  our kitchen reveal? Well, I had planned on  painting the island black but chickened so I think this blue is a good compromise.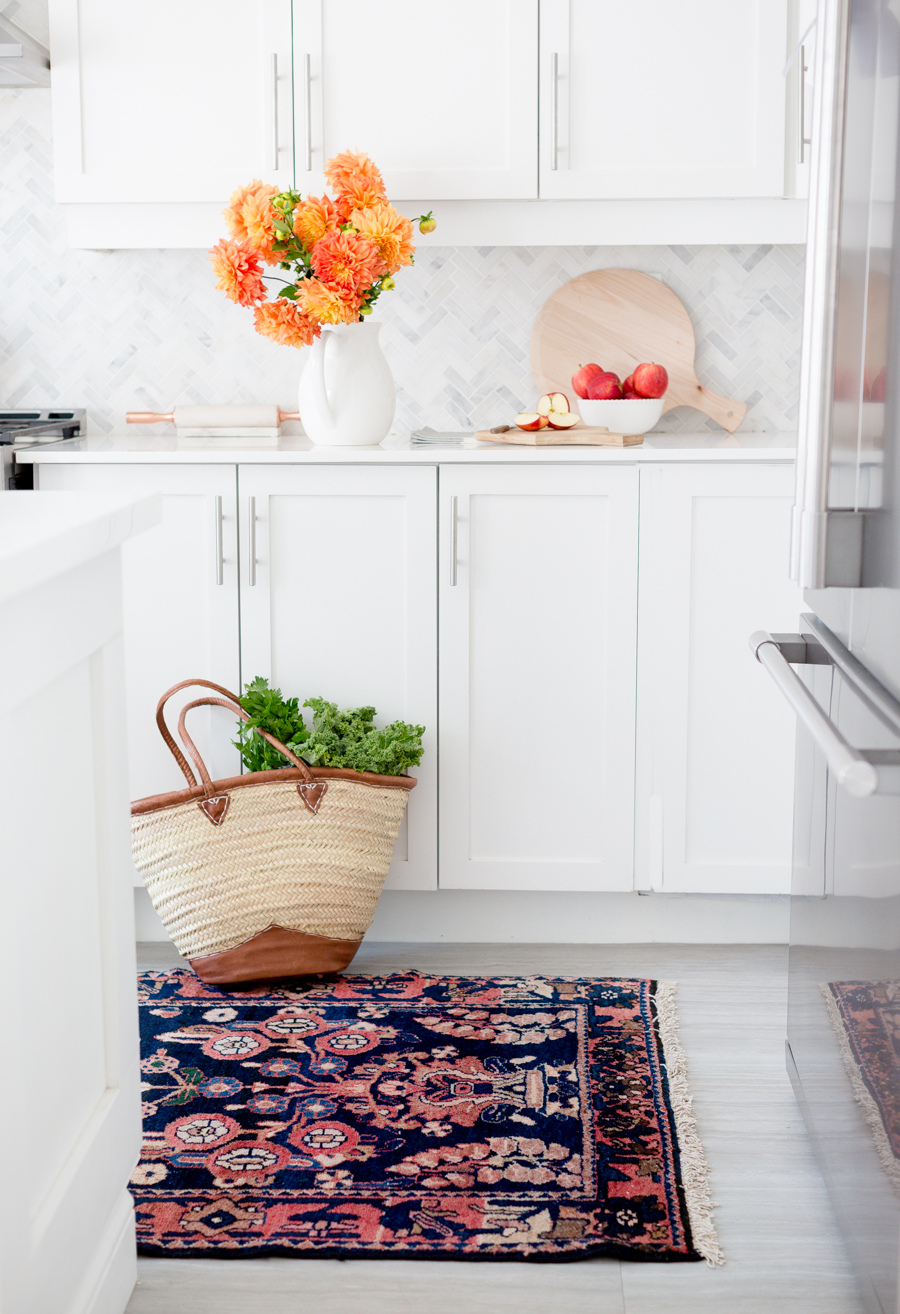 Remember the gorgeous runner from last week? Well, it was all part of this….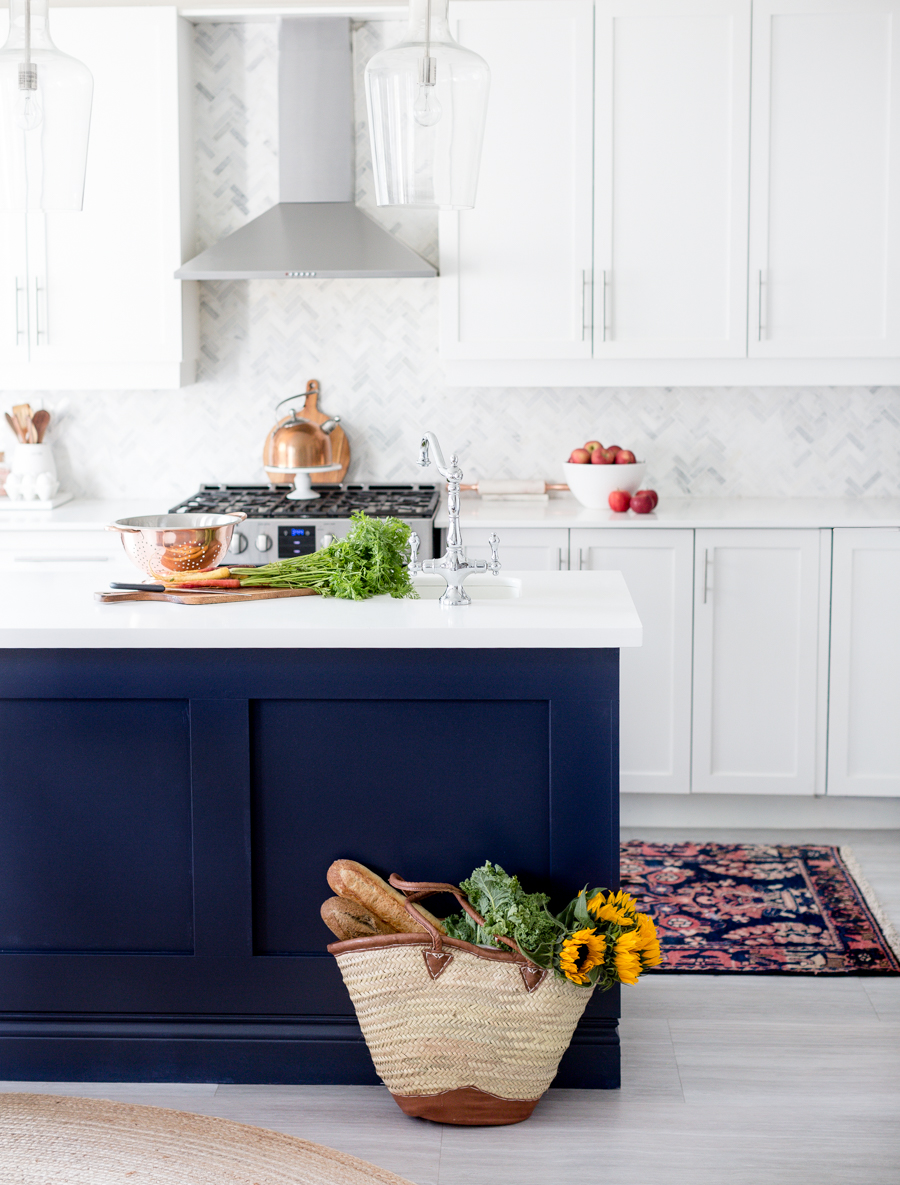 Can you believe it? I need to be honest, it was a little scary at first and I kept saying to myself  "it's only paint, it's only paint" . But it's actually grown on  me and I really love the warmth it adds to the kitchen.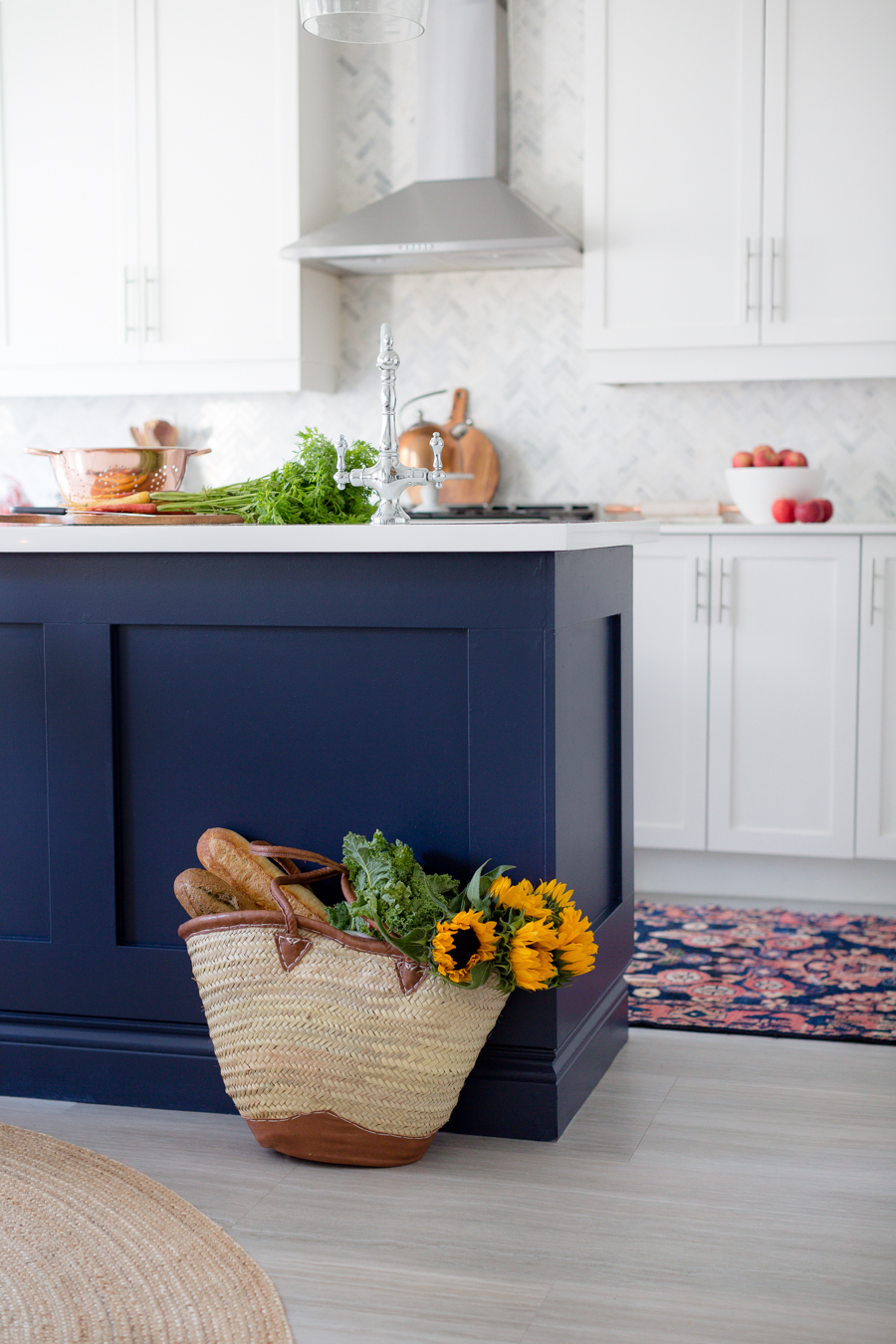 It's a very warm blue if that makes sense?  I actually saw the recipe and it had a decent ratio of raw amber.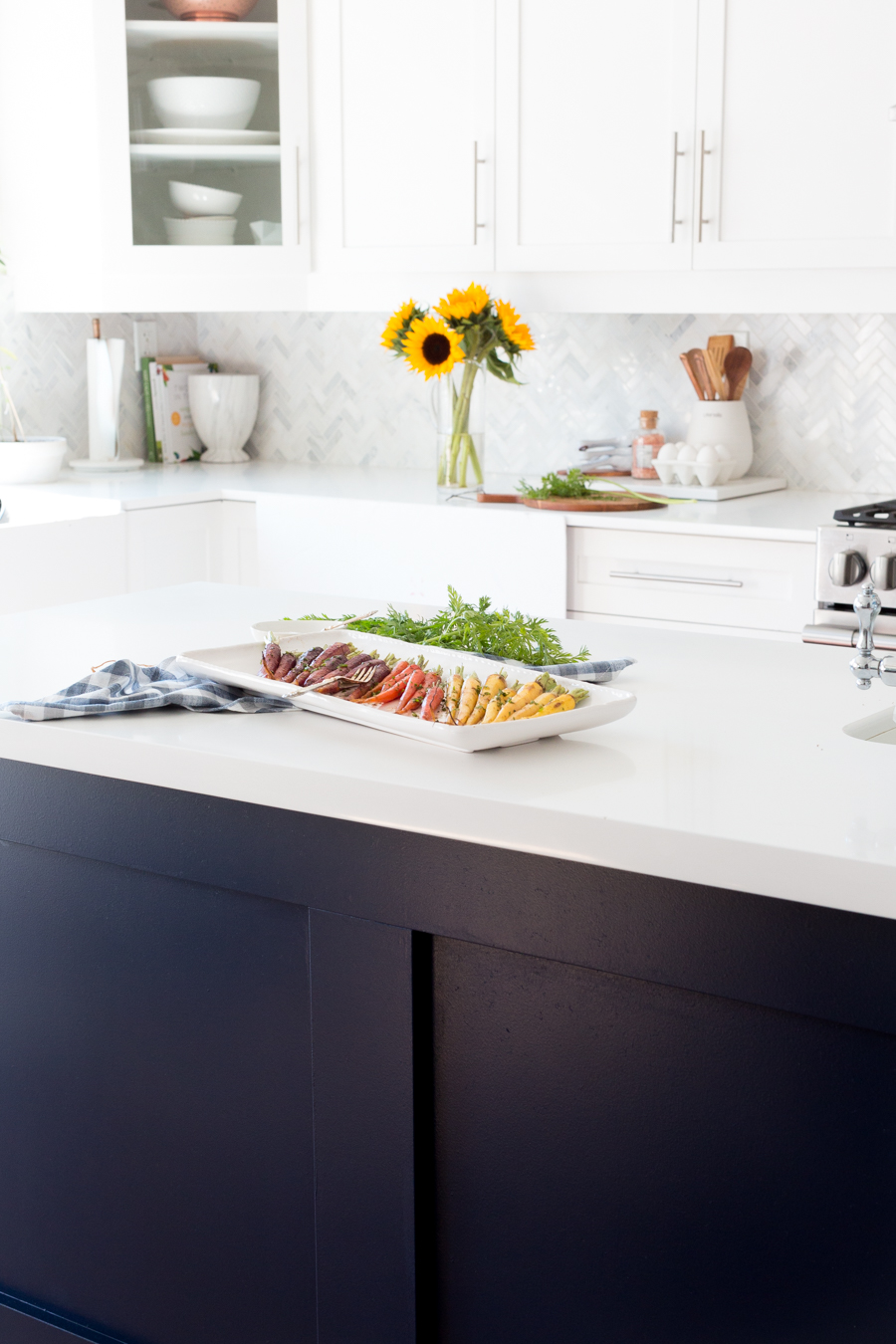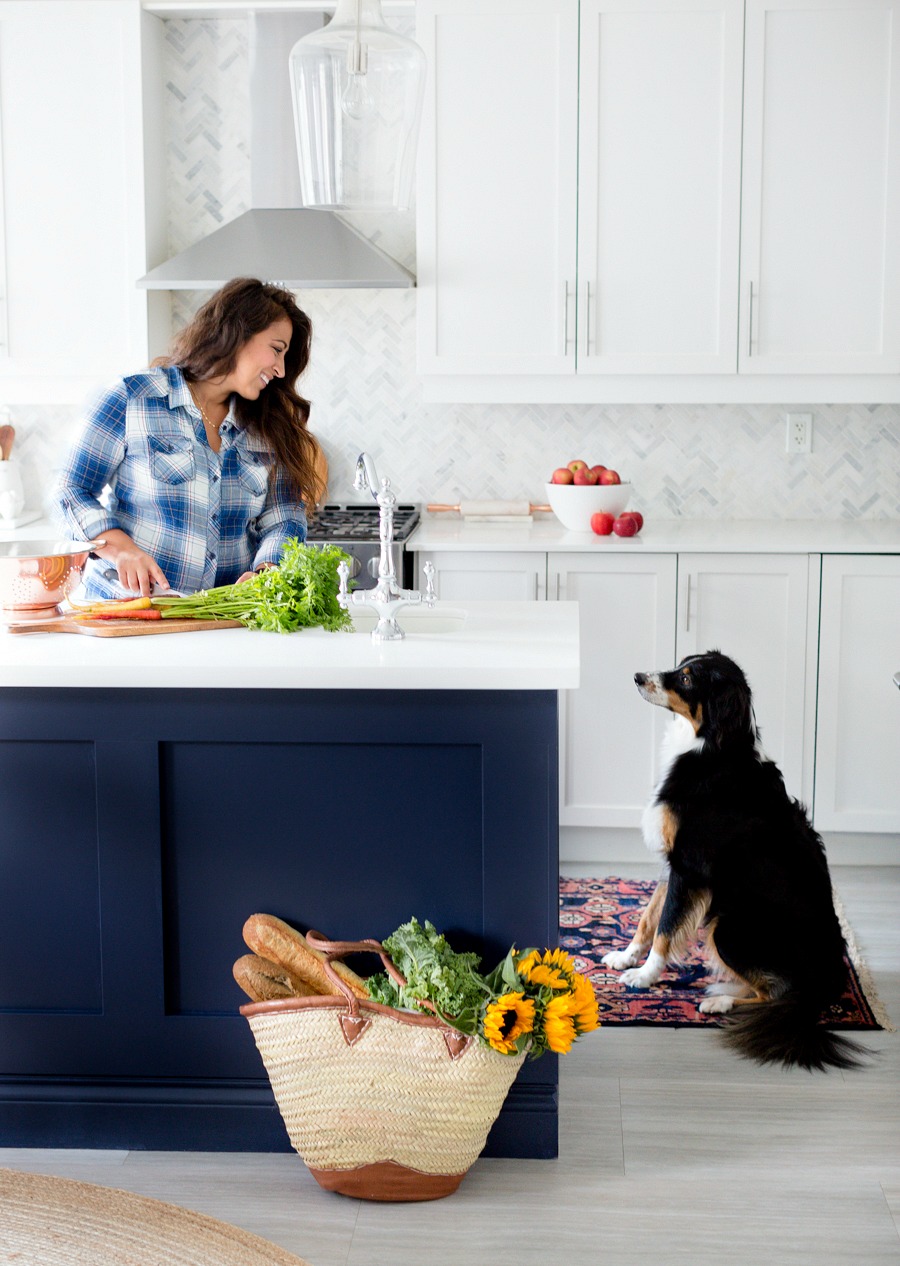 I'm not sure how long I will keep it but it's a nice change for now. I do have a backup of white paint ready to go…ha.
What do you think?