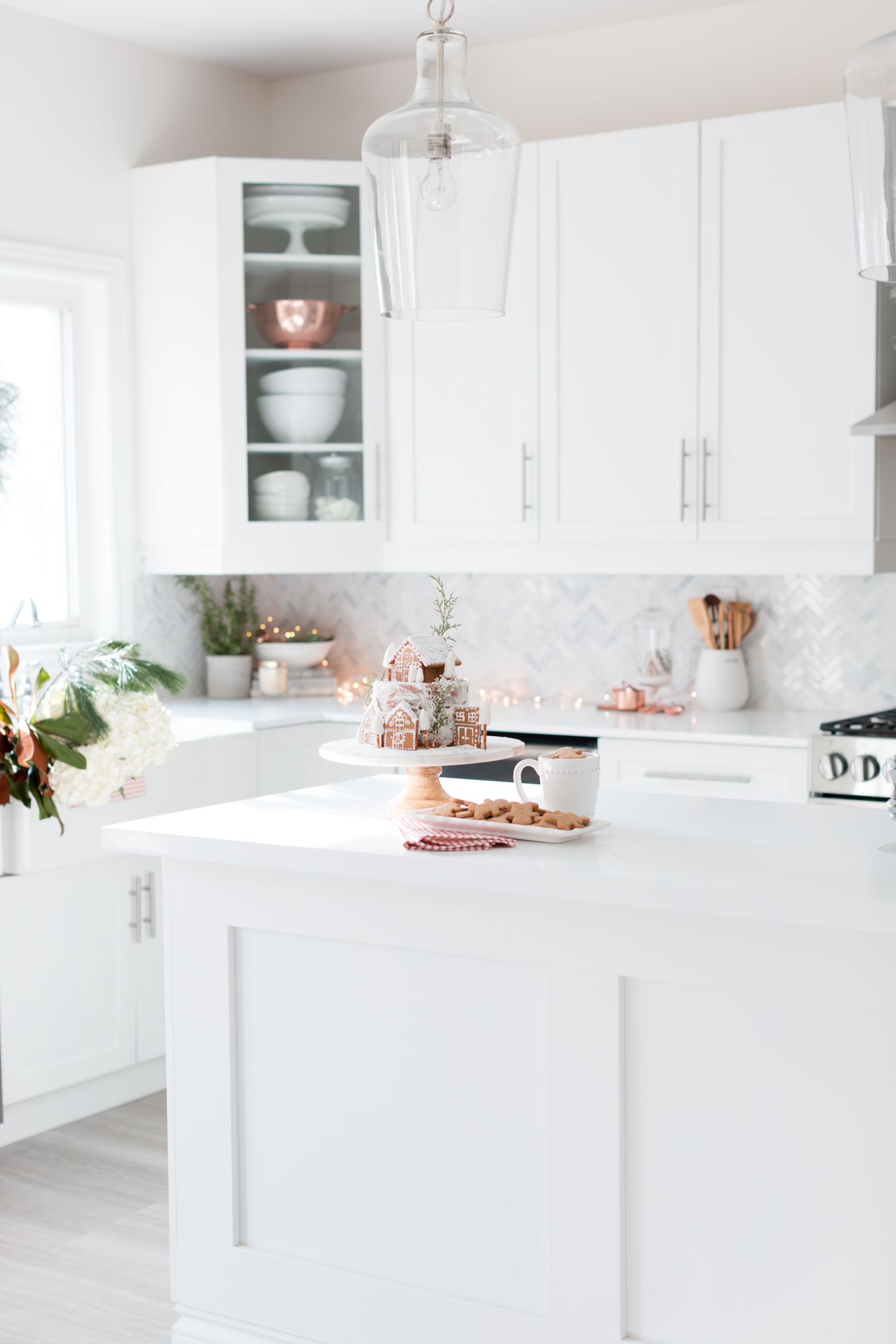 Happy Saturday sweet friends. I hope your weekend is off to a great start.  I'm excited to join my friends  on the Farmhouse Holiday Series, hosted by my dear friend Kristen.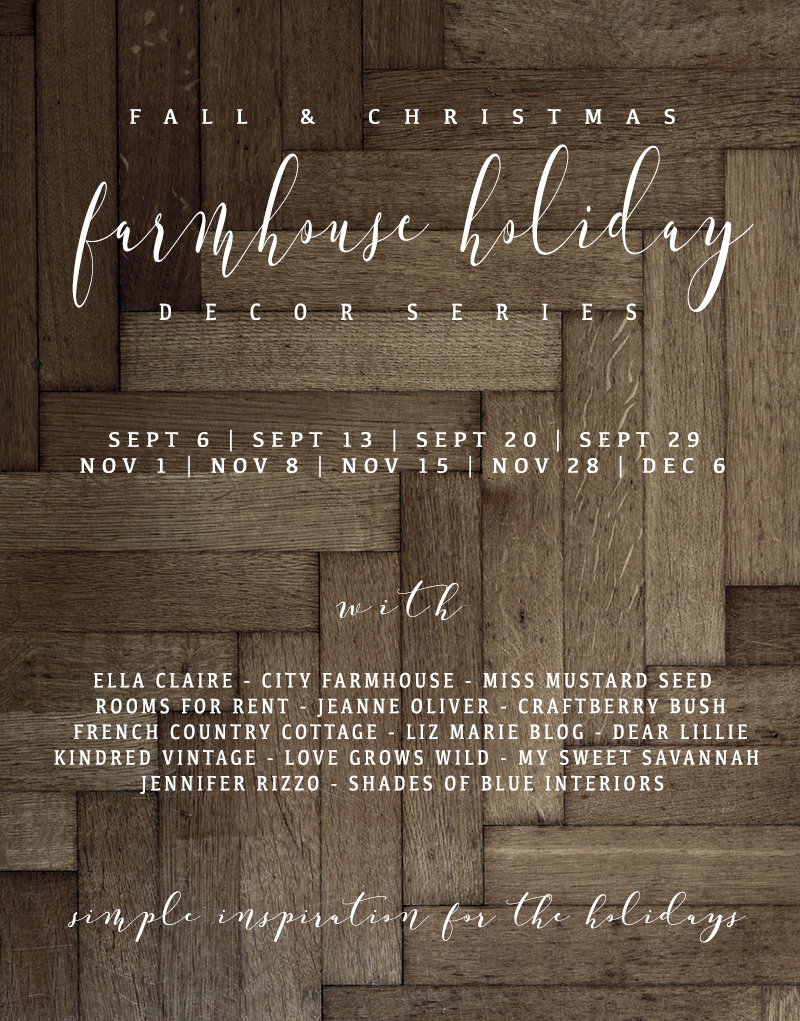 Today we're sharing Christmas recipes and I have a funny story to tell you about that…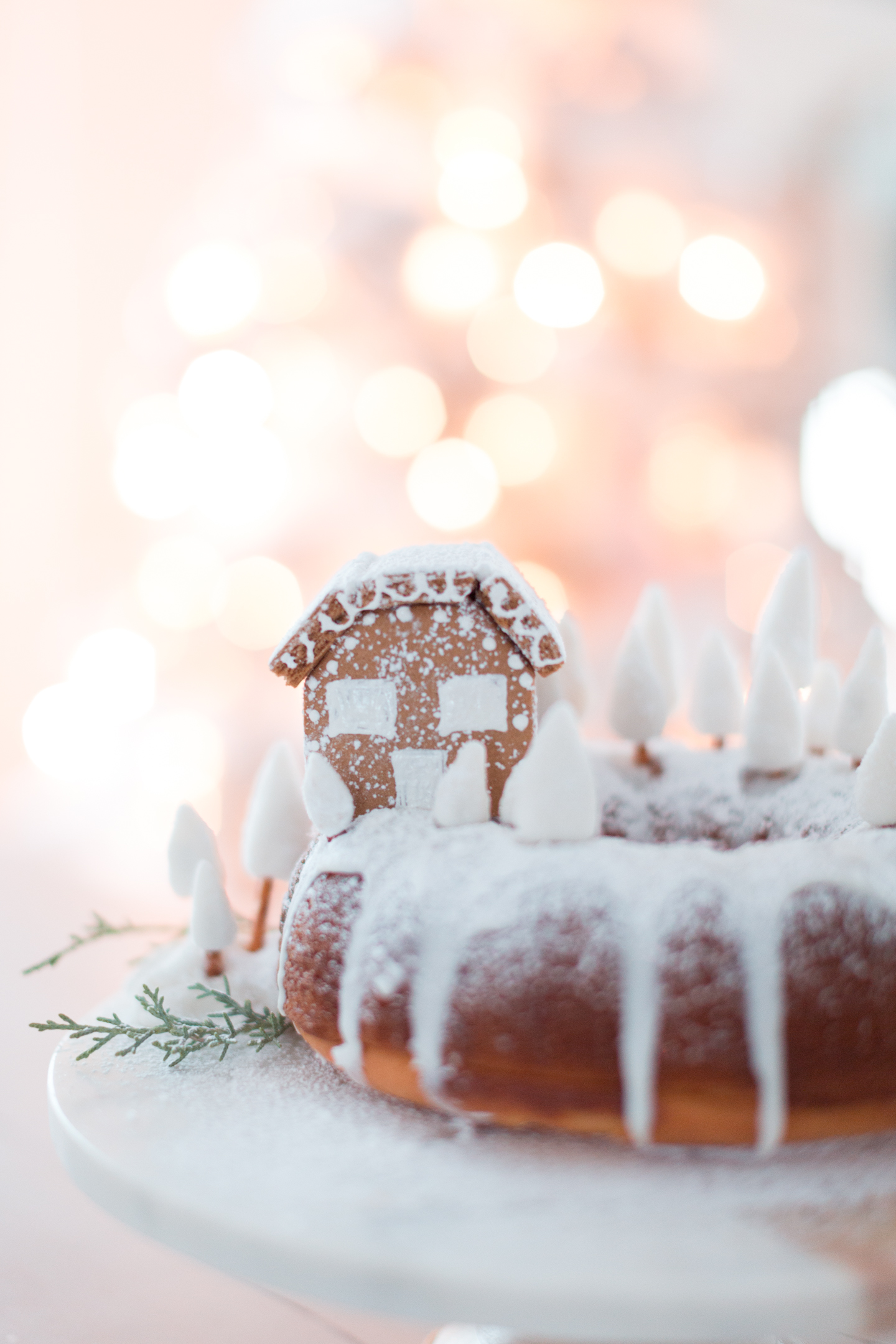 I decided that for this post I wanted to create a very pretty White Christmas bundt cake. I had it all ready to go…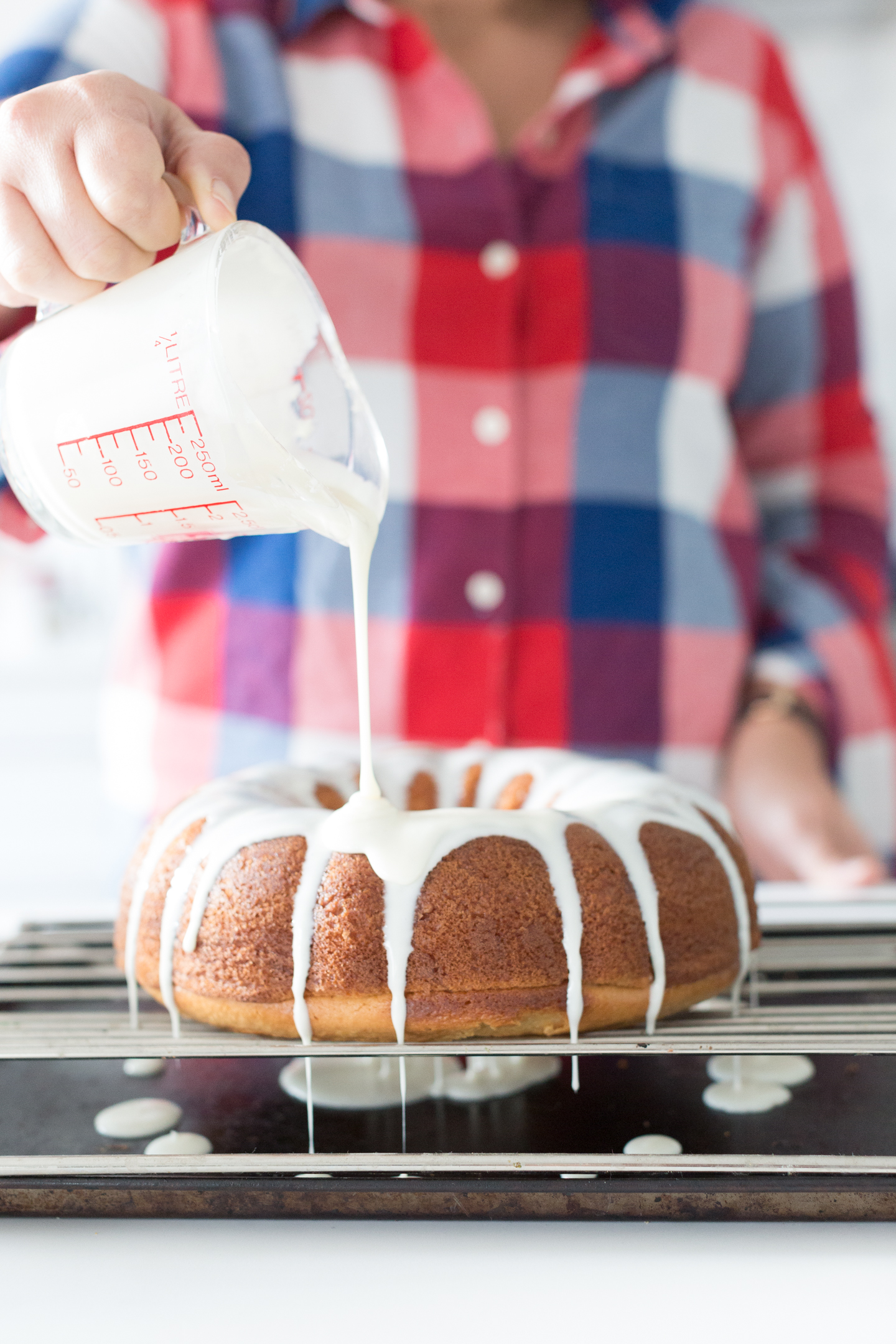 I had frosted it beautifully…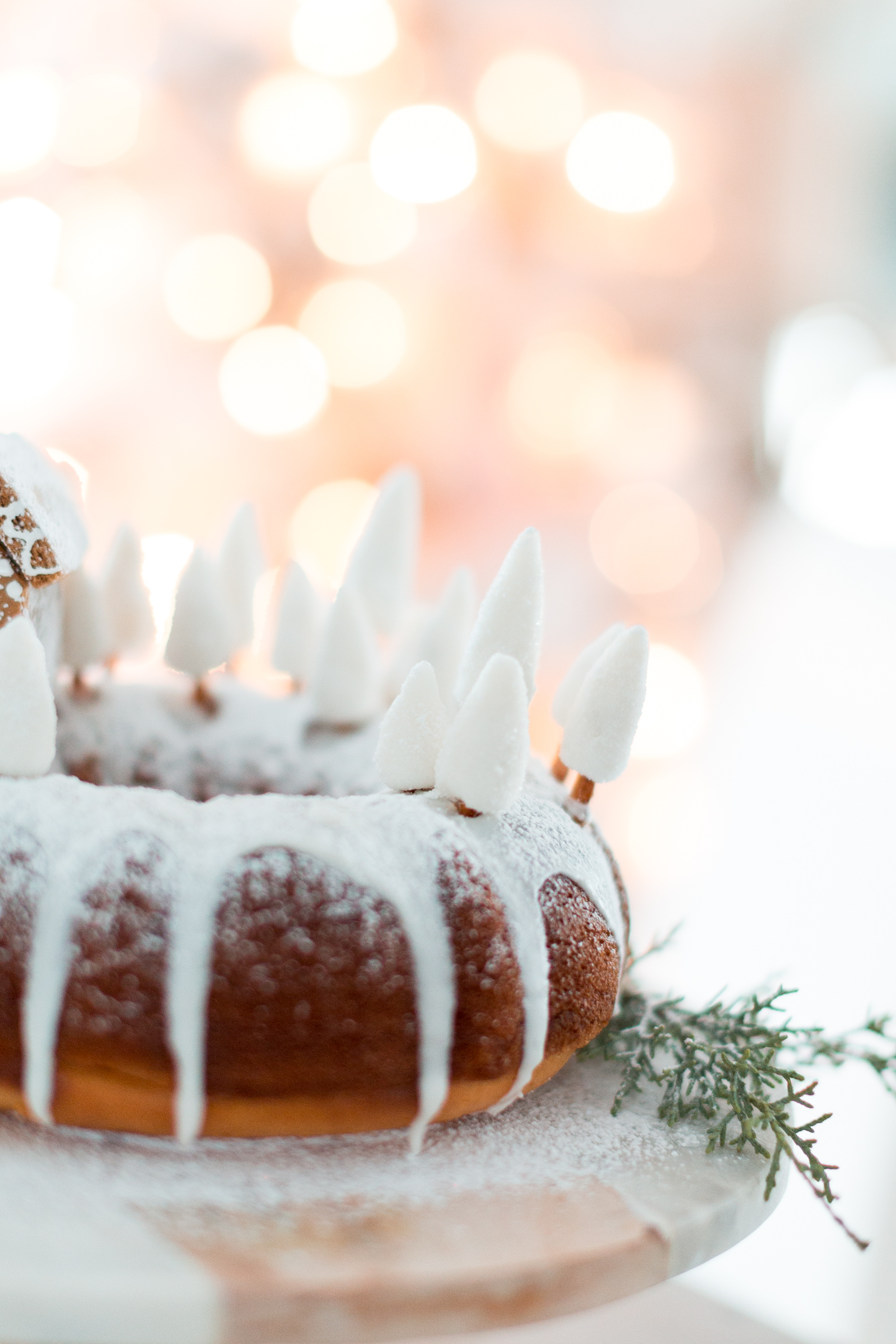 Made little Christmas trees out of fondant and pretzel sticks….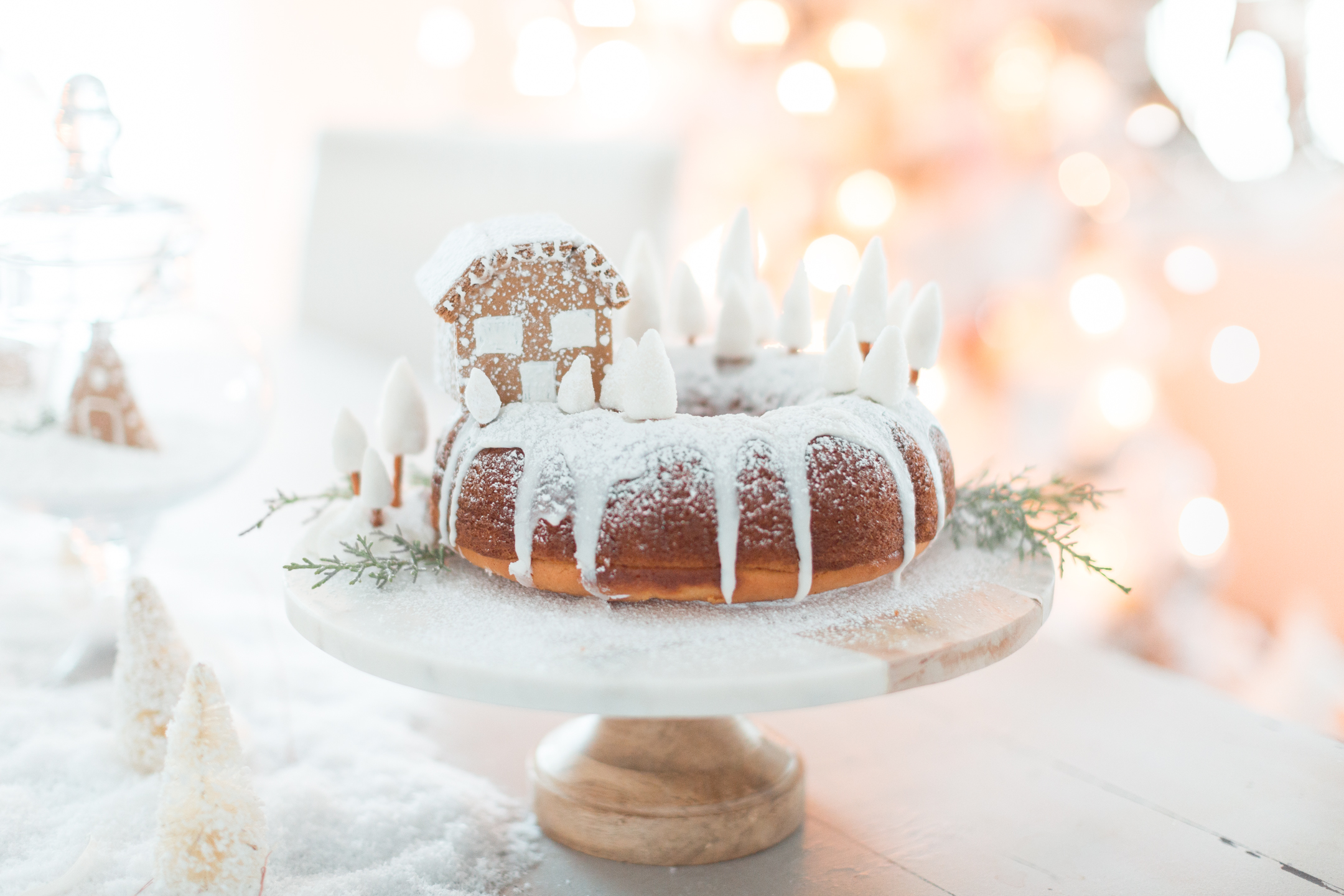 Dusted it with a winter storm of icing sugar and then…………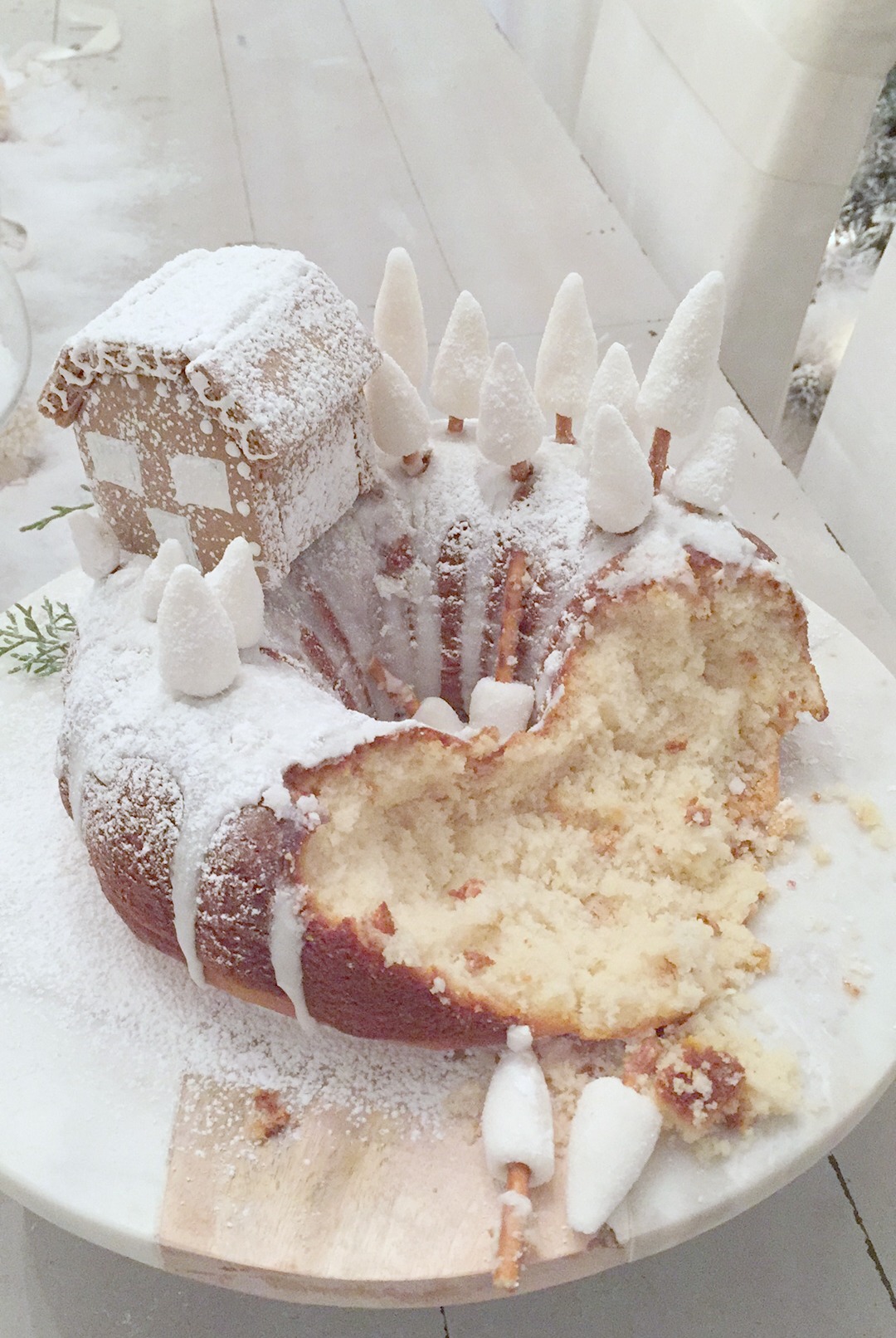 Brody couldn't resist how good it smelled and so he decided to help himself to almost half the cake!!!
I had stepped away for a minute or two to clean up the mess in the kitchen and I had placed the cake at the edge of the table when I heard some serious chewing and lip smacking. Ha
I have to be honest, I was upset that he had done this and I might have yelled 'bad' a few times.  He of course gave me the puppy eyes and I felt guilty for yelling. I didn't ' talk ' to him for almost an hour, which for me felt like a lifetime.  Brody has always been such a good, good dog. Even as a puppy he hardly got into mischief.
Needless to say, I had to bake another cake because I hadn't really taken photos for this post.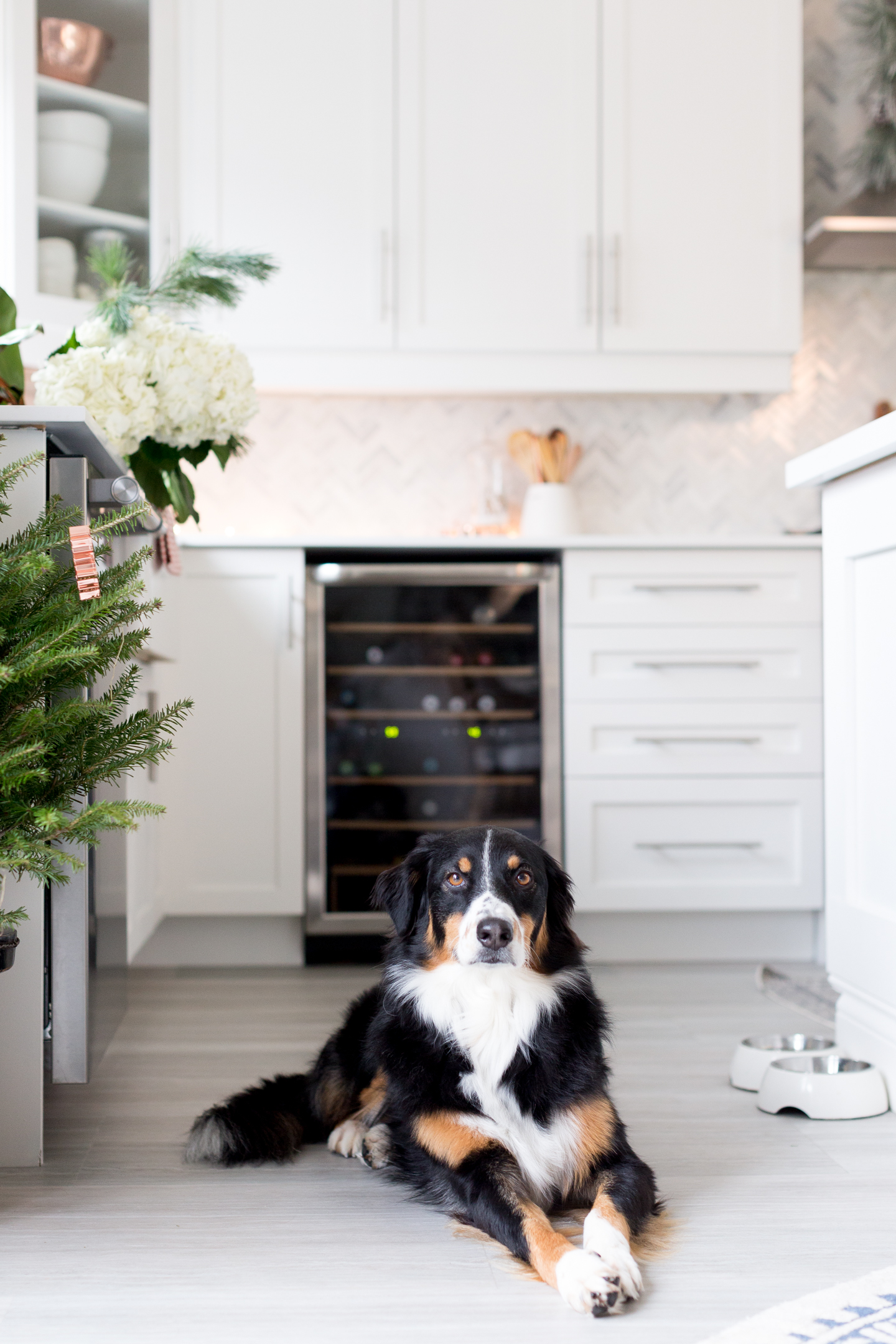 Look at that little angel face…ha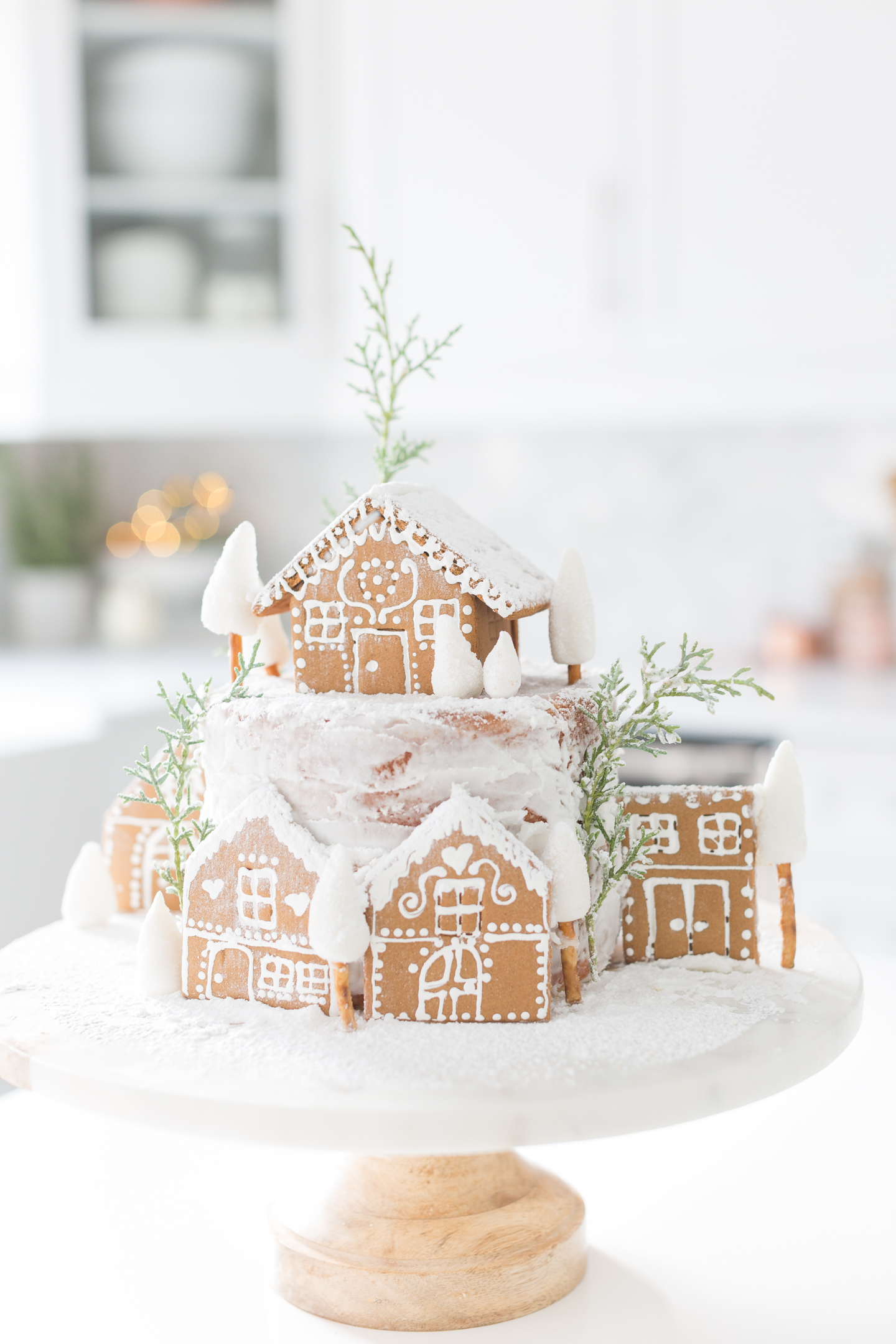 This time, I decided to go with a classic gingerbread cake, buuuutttt I cheated a little by using regular boxed cake mix and adding 2 1/2 teaspoons of ground cinnamon, 1 1/4 teaspoons of ground cloves and 1 1/4 teaspoons of ground ginger.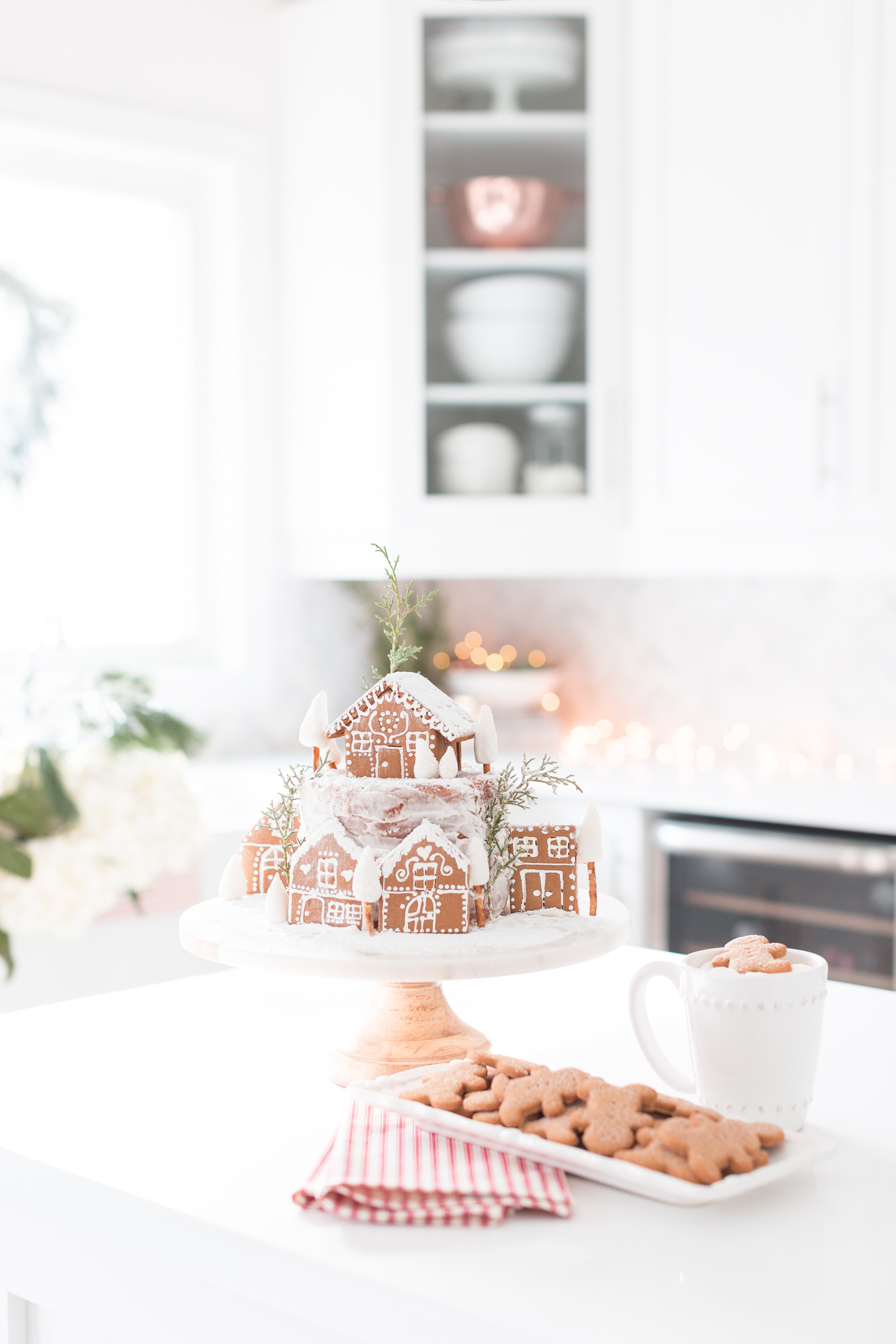 I baked two little cakes in 6 inch pans.  Once cool, I leveled them and place them on top of each other and gave it a light frosting using some cream cheese frosting.  The little gingerbread house were from a kit I got at Michaels. We made one to place on top but only decorated the front of the other ones and stuck them using some of the frosting.
Like I mentioned above, I used some fondant dipped in sugar and a pretzel to make the little trees. 🙂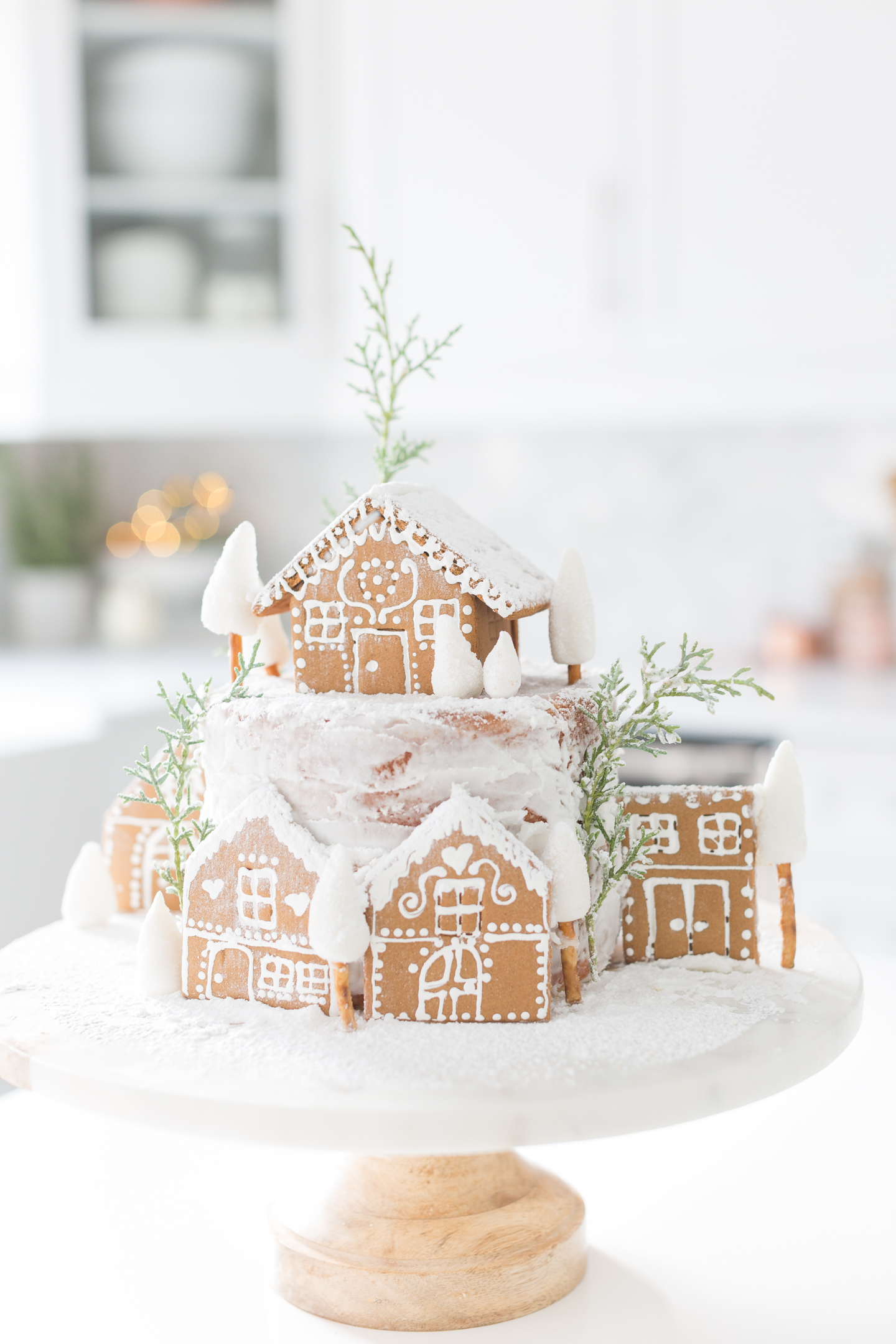 Despite our little incident a couple of days earlier, I think it turned out so pretty and it also tasted delicious.
I have found that I don't enjoy the baking process as much as the decorating the cake process…:) Look here…
And don't for get to Check out the rest of the recipes below…xo
Ella Claire | Craftberry Bush | Love Grows Wild | Rooms For Rent
Jennifer Rizzo | Shades of Blue Interiors | Kindred Vintage | My Sweet Savannah