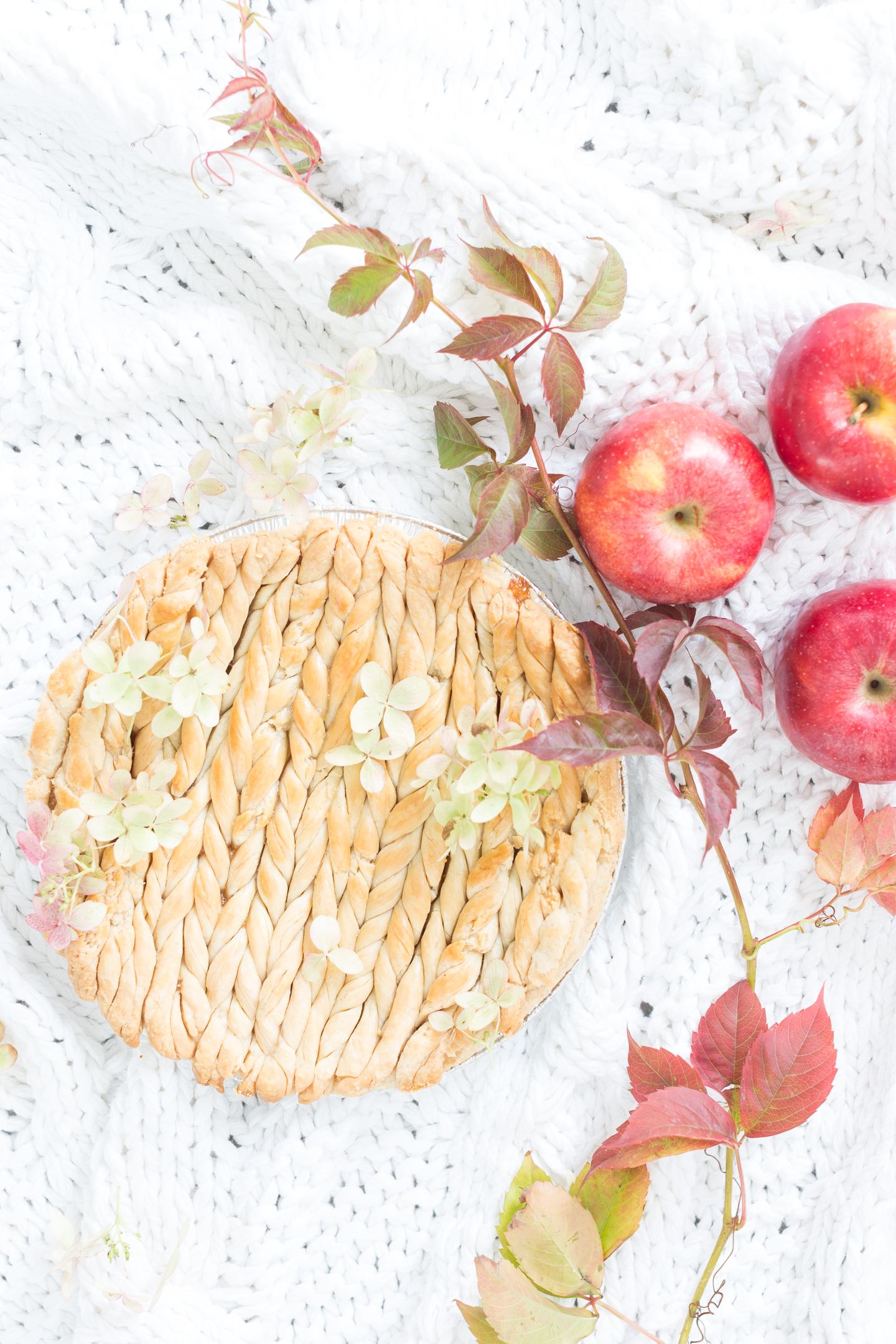 The cool days of fall are upon us and so too are cozy knits, apple pies and the fragrance of cinnamon and nutmeg.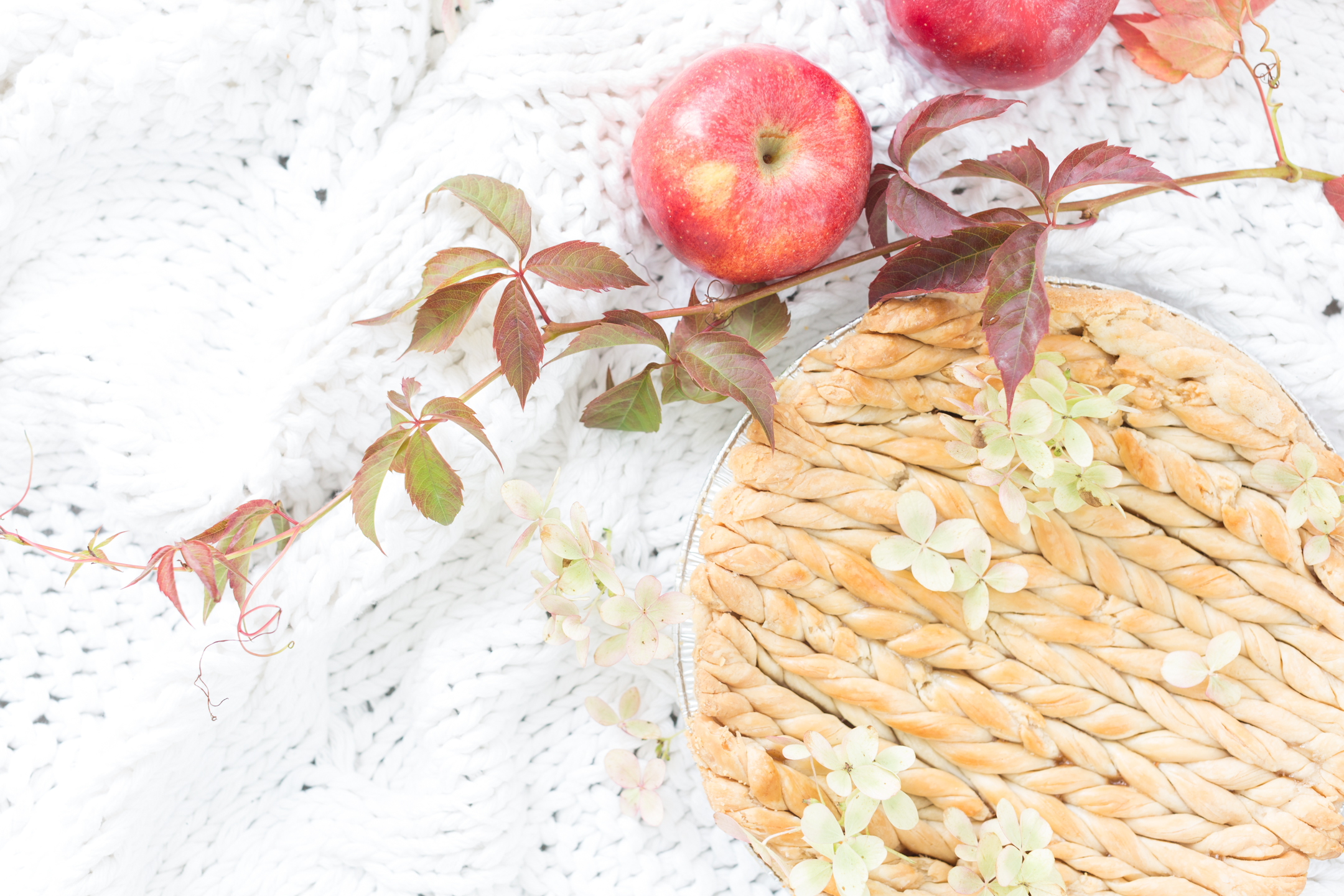 We recently remodeled our kitchen and while I have yet to share the entire reveal, today you'll get a good peek at it.
The remodel included new appliances, of which the new range oven has quickly become the family favourite. That may sound odd to some of you, but when you consider we went nearly 5 years without the oven working, it starts to make sense. Yes, the gas range worked and we relied on the BBQ quite a bit (even in the winter months), but not having a functioning oven meant we couldn't bake anything. Needless to say, the kiddies are loving our new working oven and are trying to make up for lost time by looking to bake cookies and muffins every other day. Admittedly, their renewed love of baking has rubbed off on me, prompting me to try my hand at baking my very own pie. And without any adult supervision. Ha.
I say that because my prior experience baking a pie consisted of me passing my mom the ingredients and observing while she did most of the work.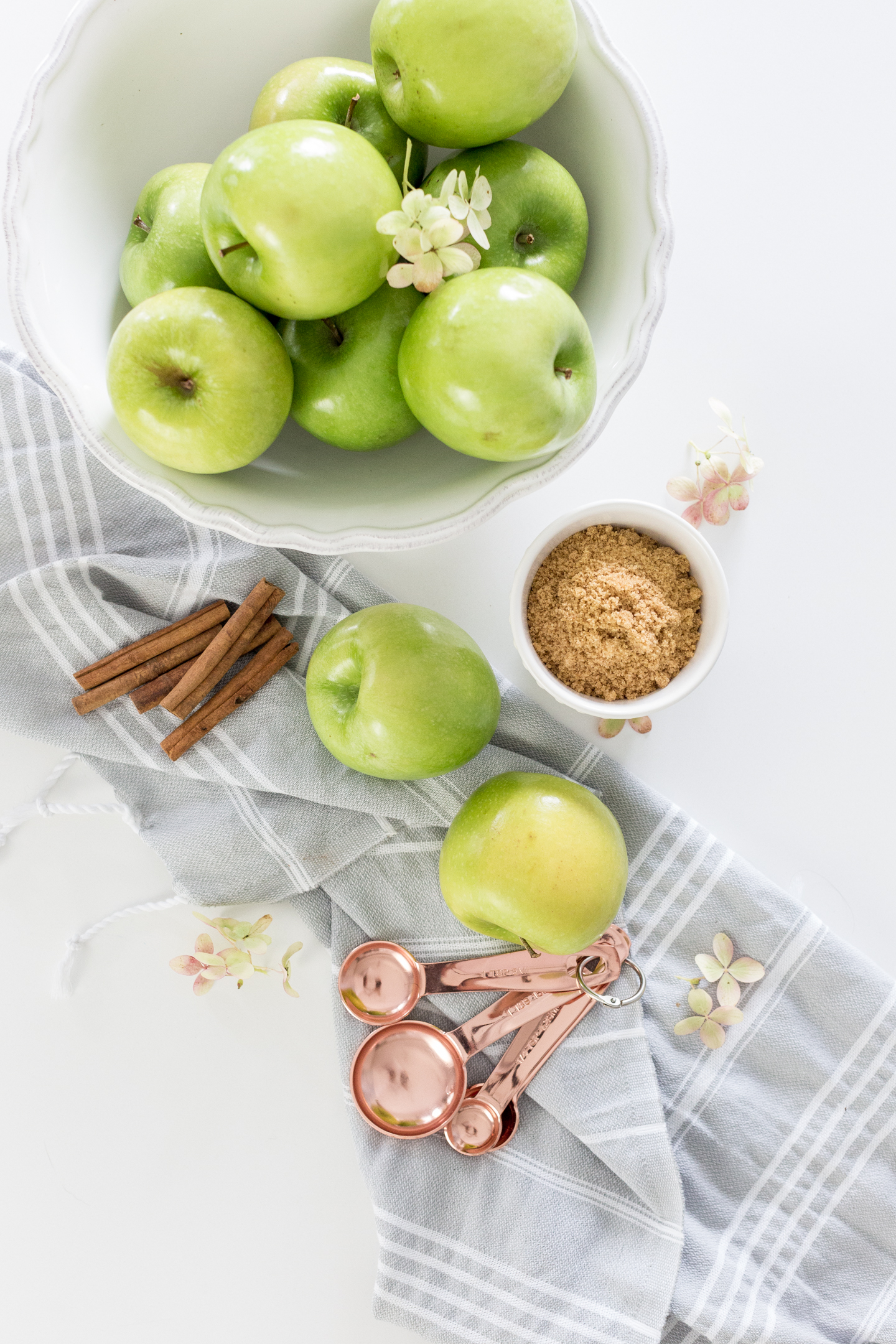 So today, I wanted to share with first ever apple pie!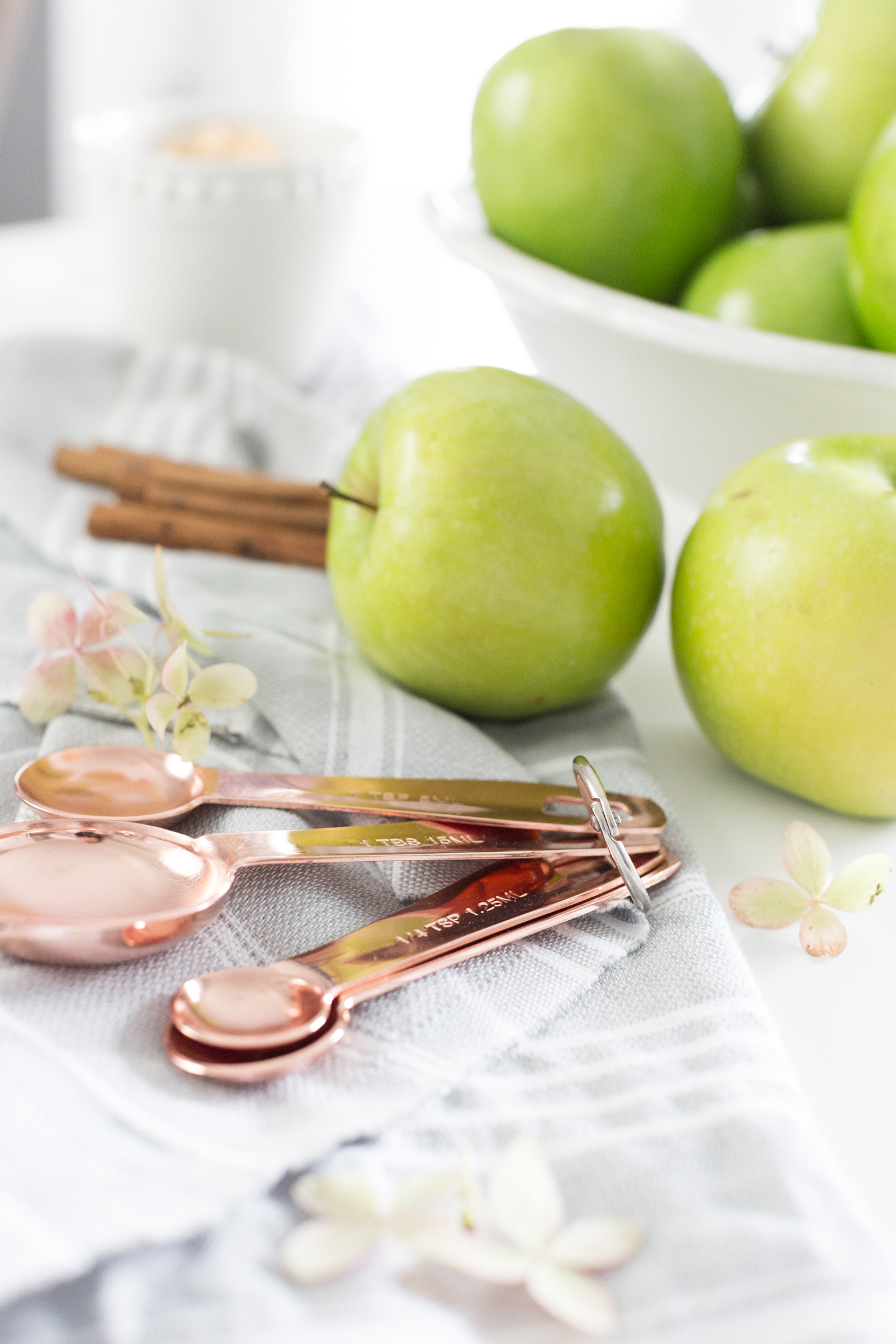 I know it's hard to believe, but please don't judge me.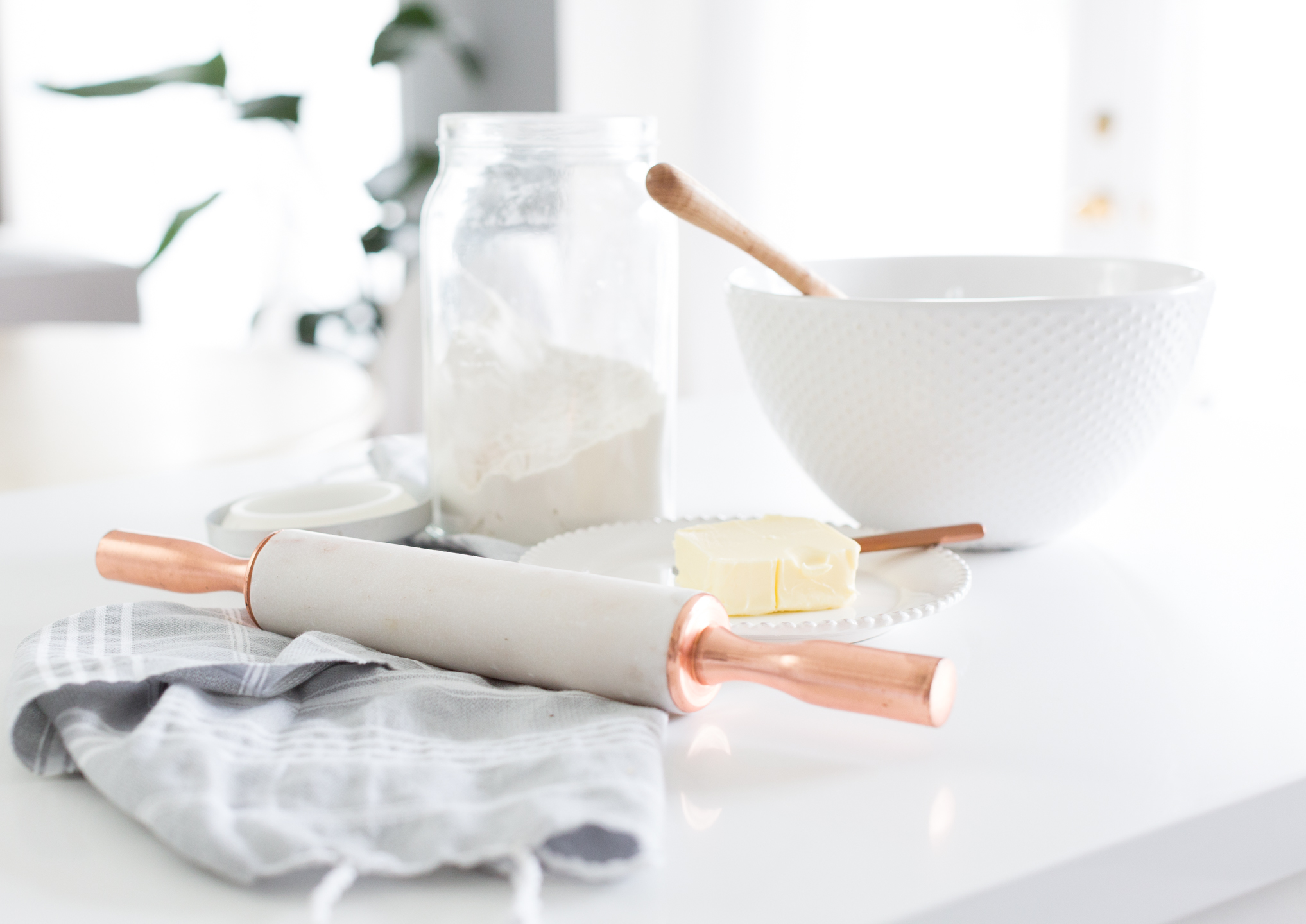 As it was my very first pie baking adventure, I thought about doing something very basic and simple, but I've had this idea in my head of making a pie that looked as though it had been knitted and so I decided to give it a go.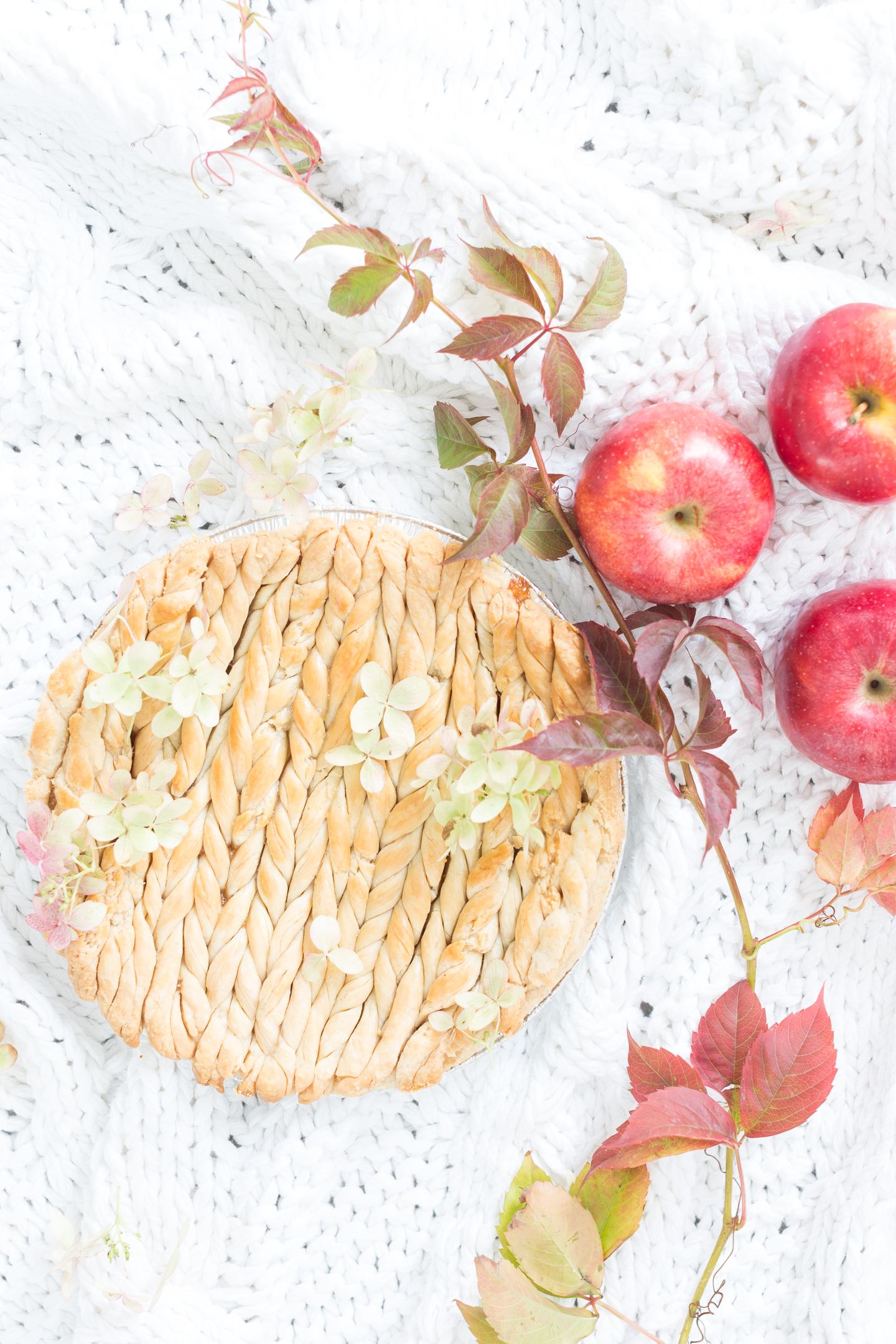 What do you think? I know it's definitely not perfect, but I love it so much. Perhaps because it's my first attempt, or perhaps because it looks similar to what I had envisioned in my head.
Can I show you how easy it is to achieve this?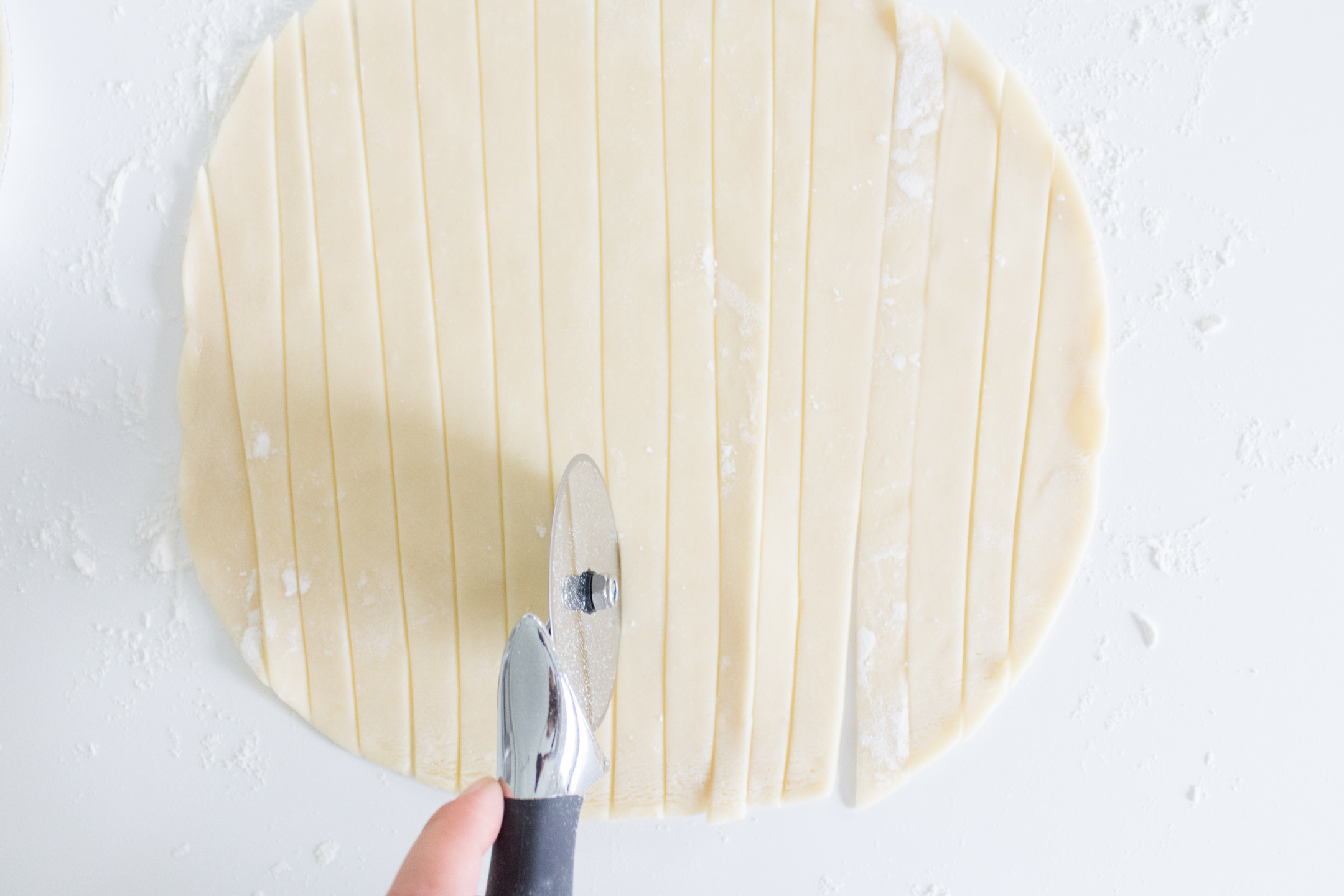 1. Cut strips of your dough using a pizza cutter. Unlike me, try to make them as even as possible.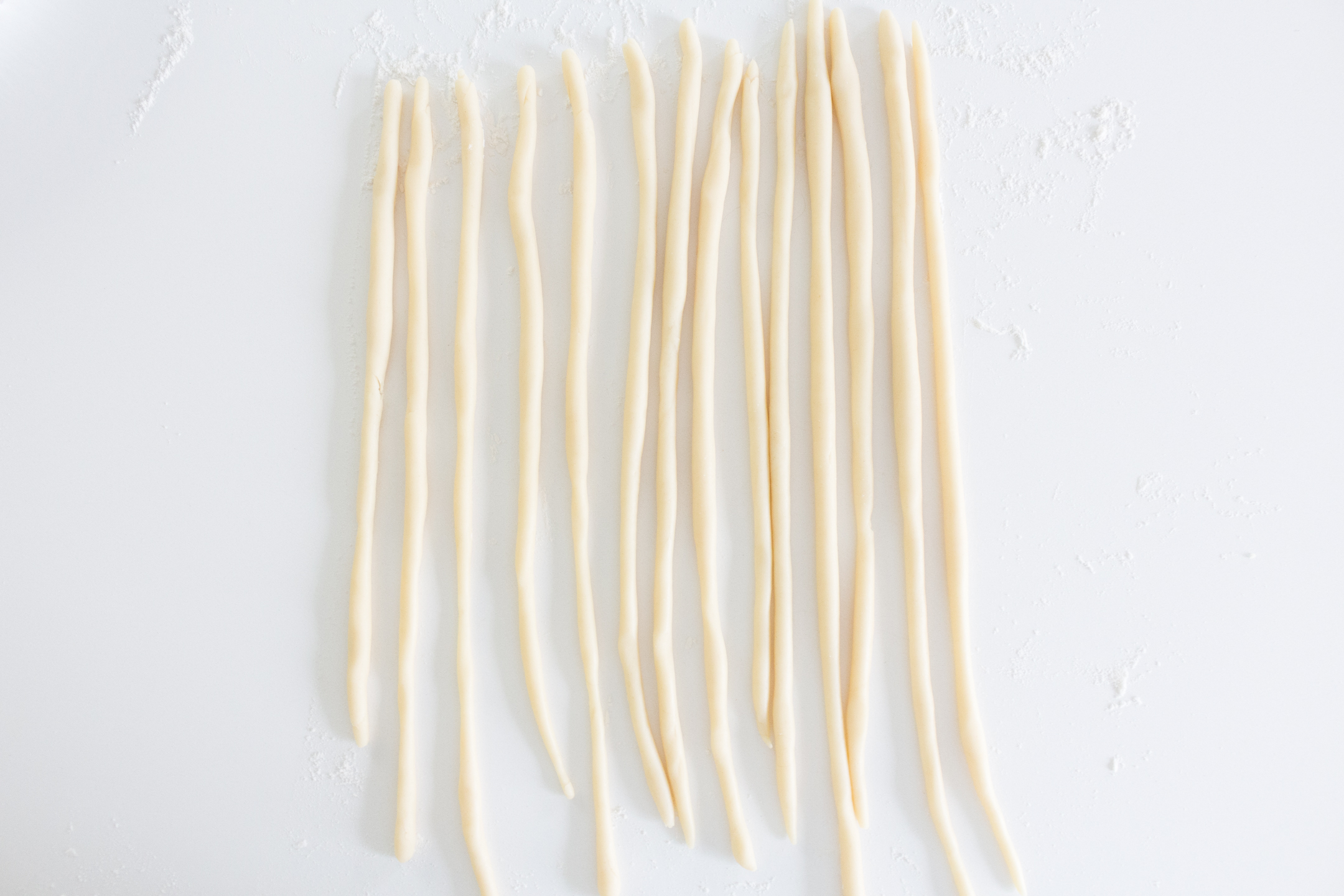 Gently roll each strip into strands.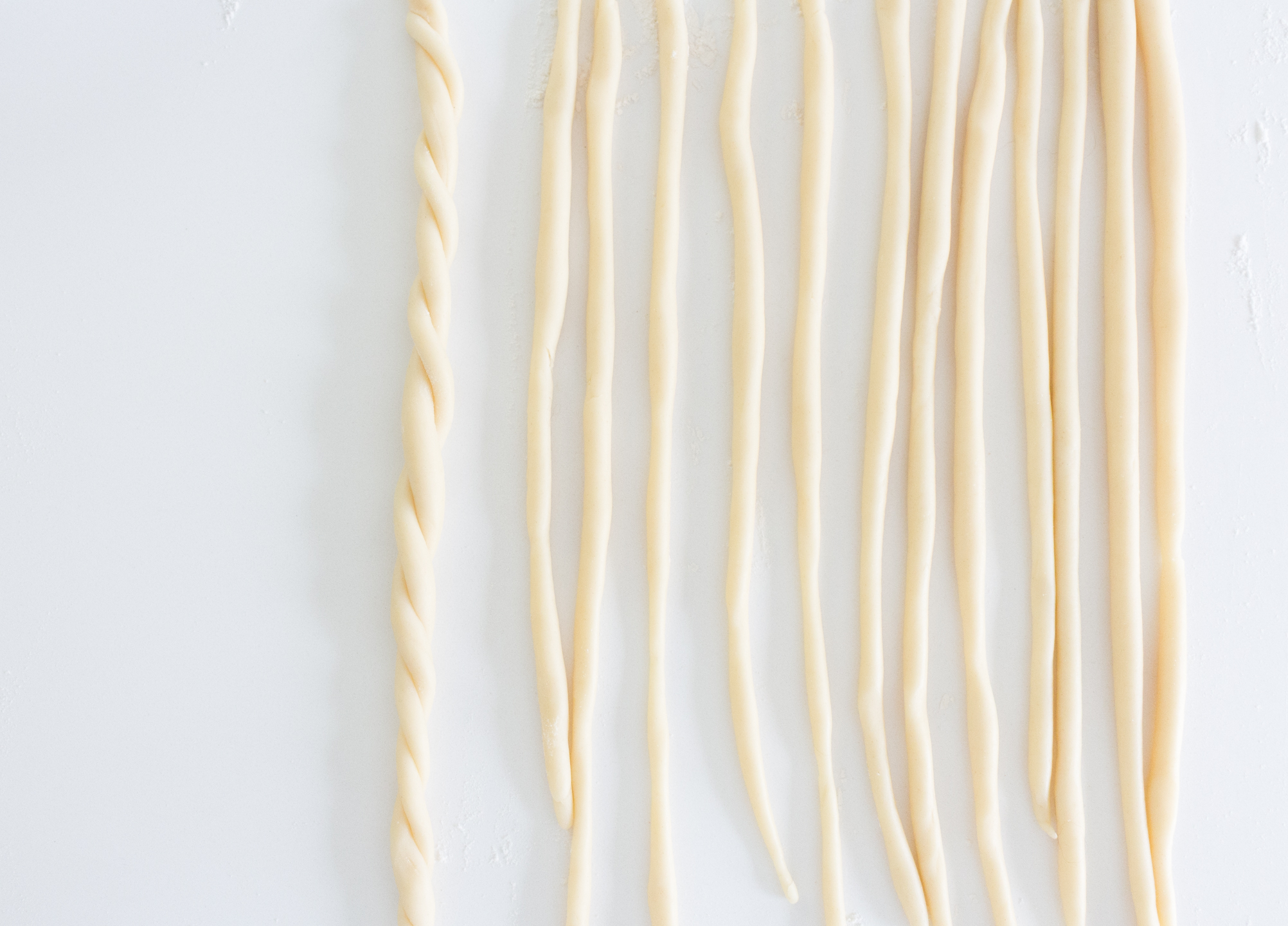 Twist two strands together going either clockwise or counter-clockwise.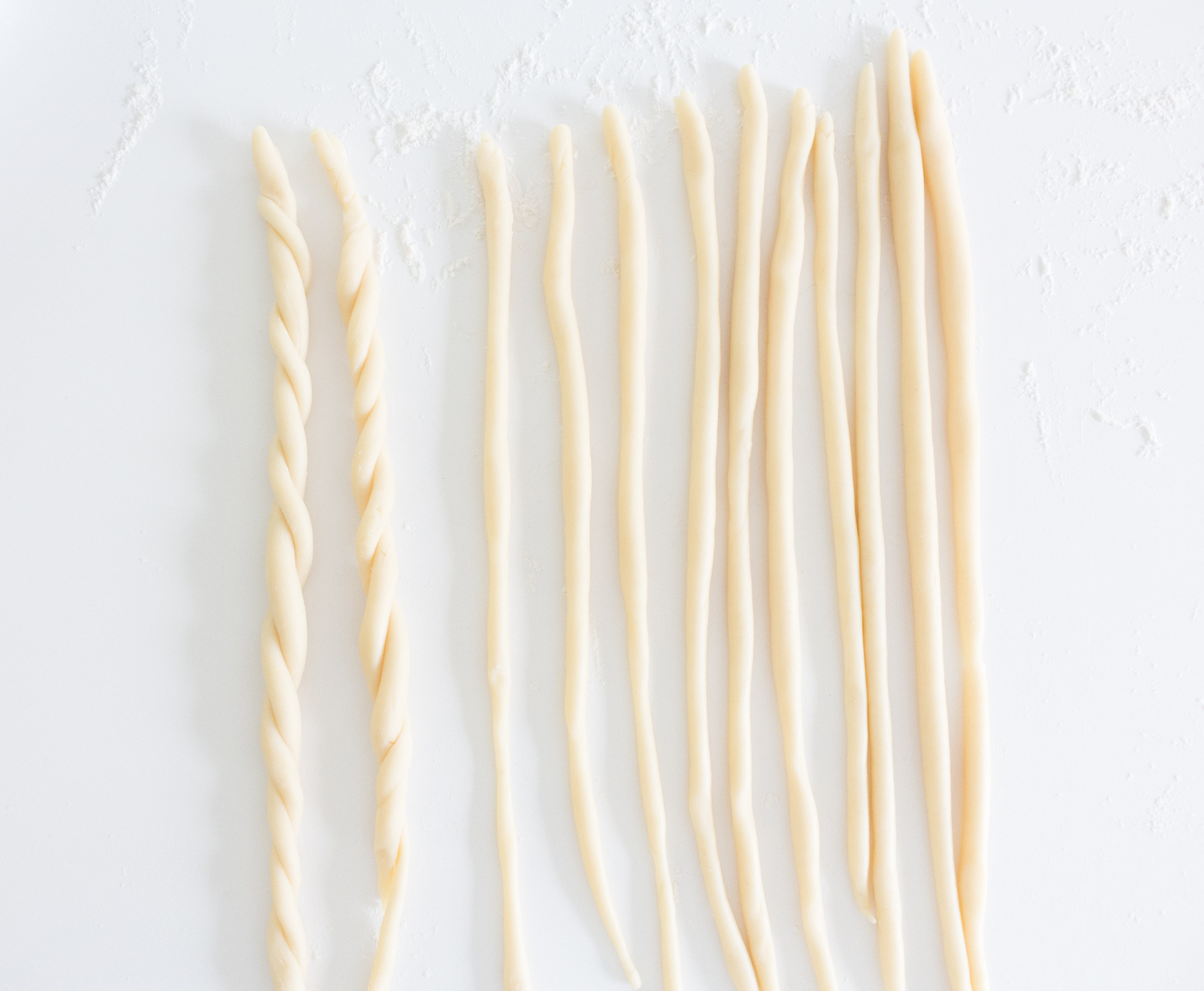 And then another two strands going the opposite direction of the previously twisted pair (i.e. if the first pair were twisted clockwise, do the second pair counter-clockwise).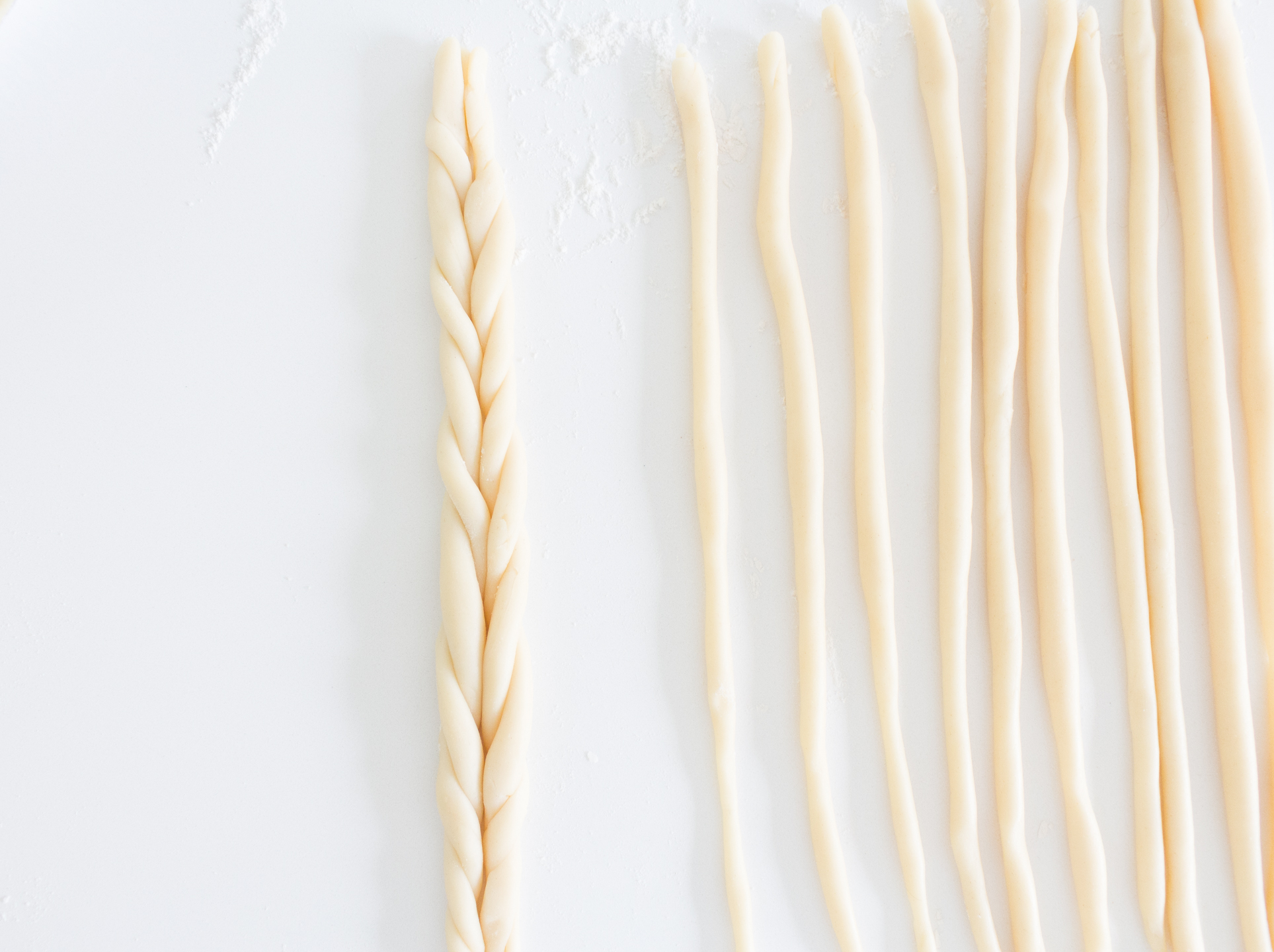 Join both twisted strands together to form a fishtail like braid.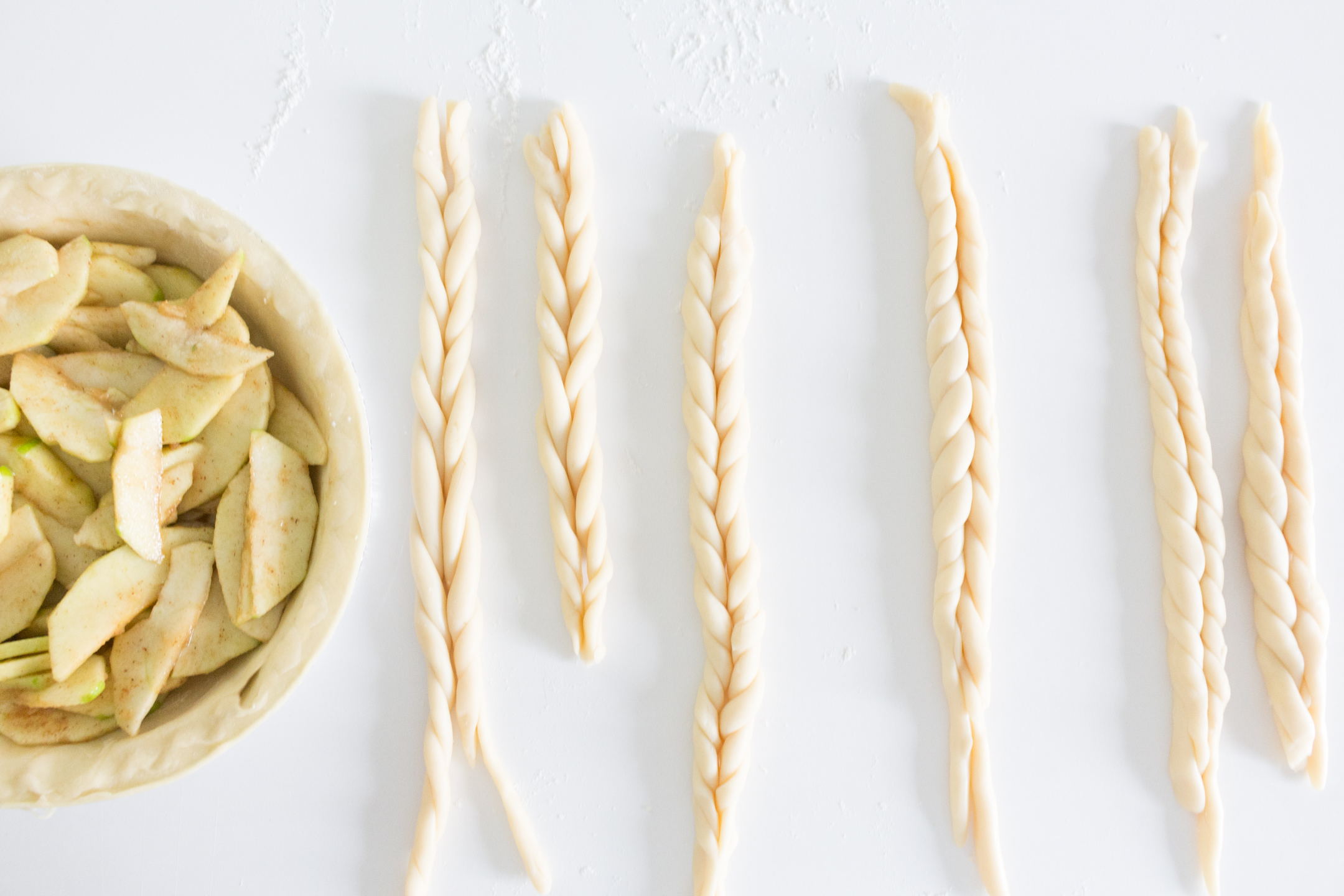 Continue doing this until you have sufficient braids to cover an entire pie.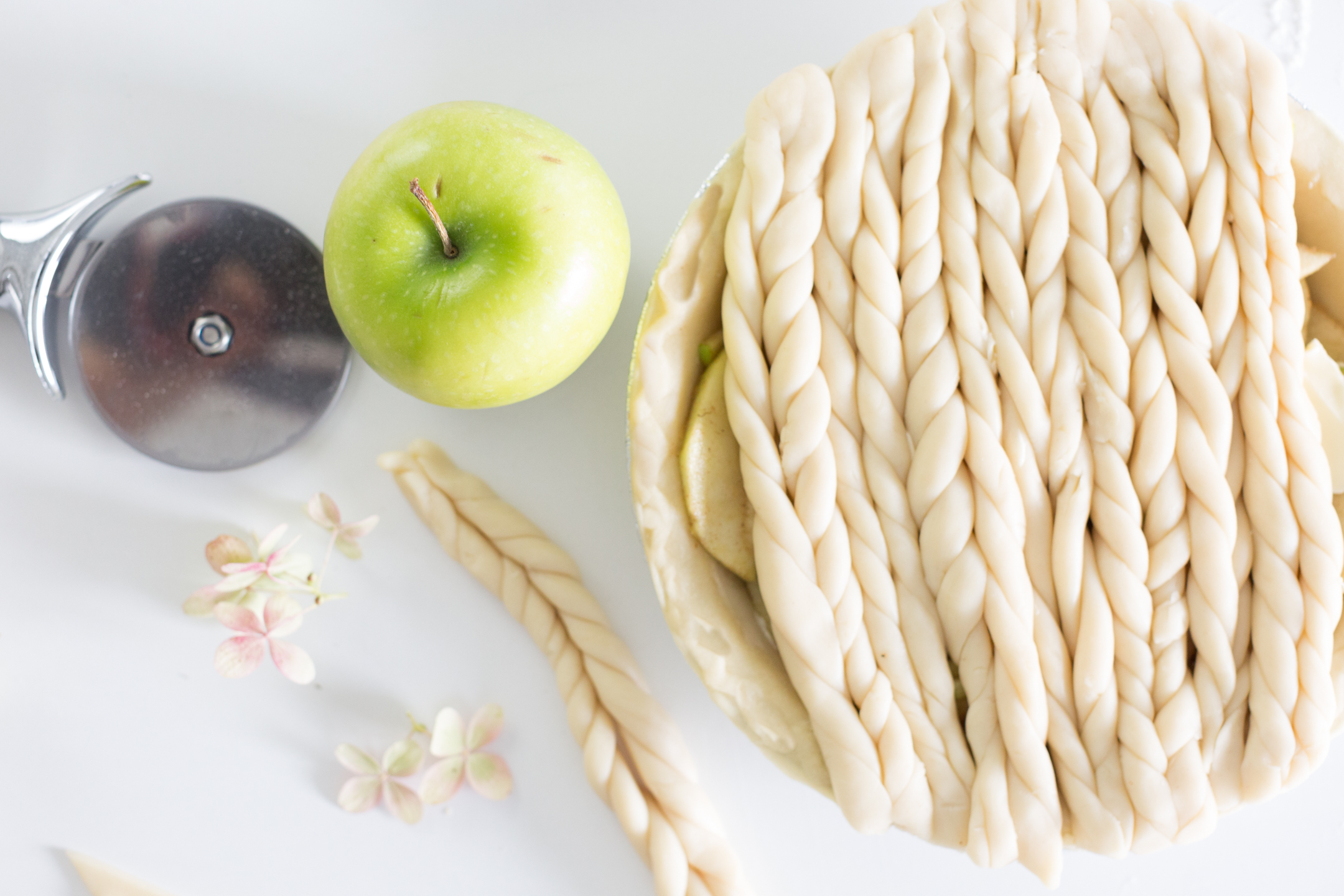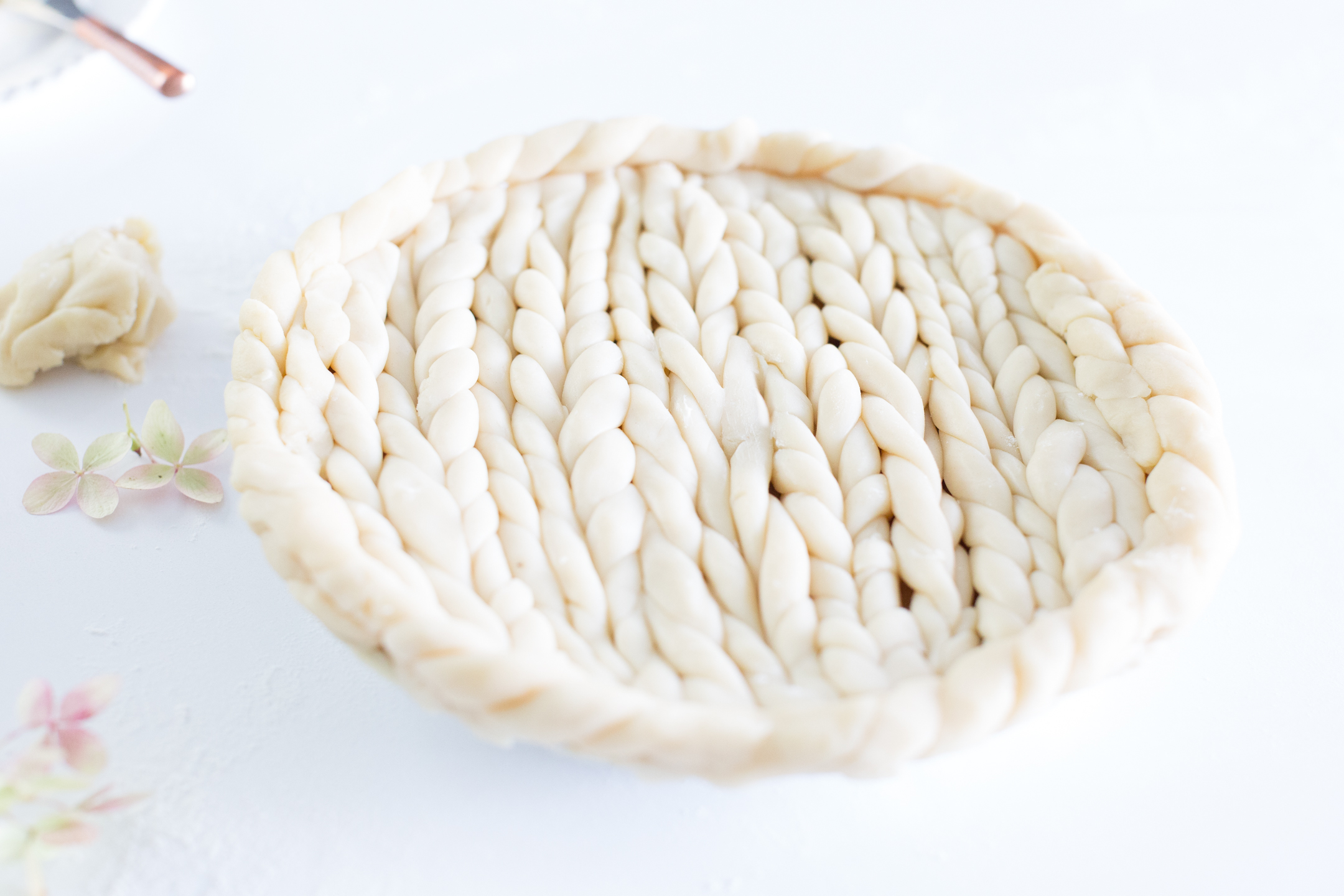 I also did a twisted strand around the pie, which unfortunately fell off while baking. My first #bakingfail…oops.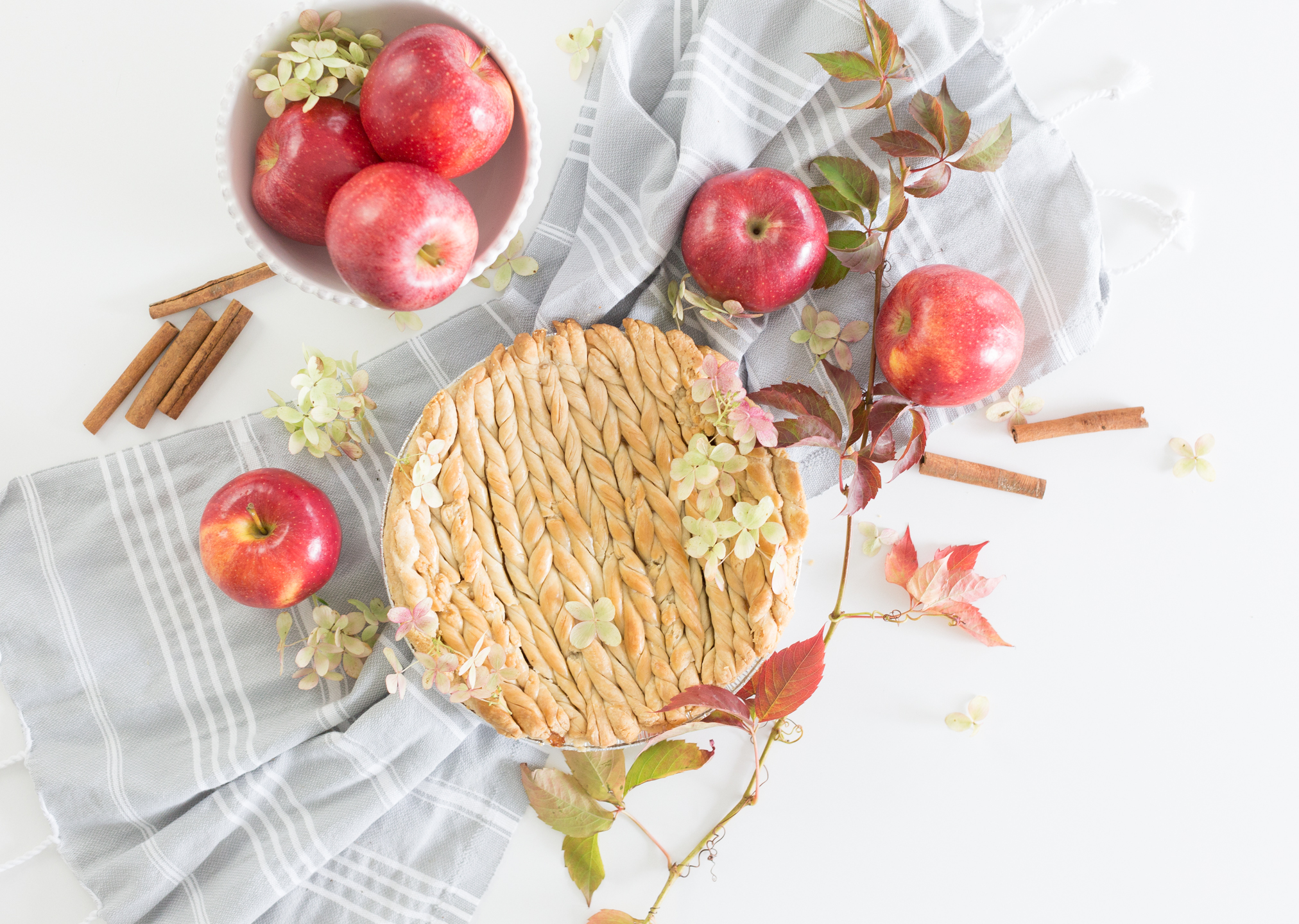 Perhaps I hadn't pressed it down sufficiently? Any tips you might have would be appreciated.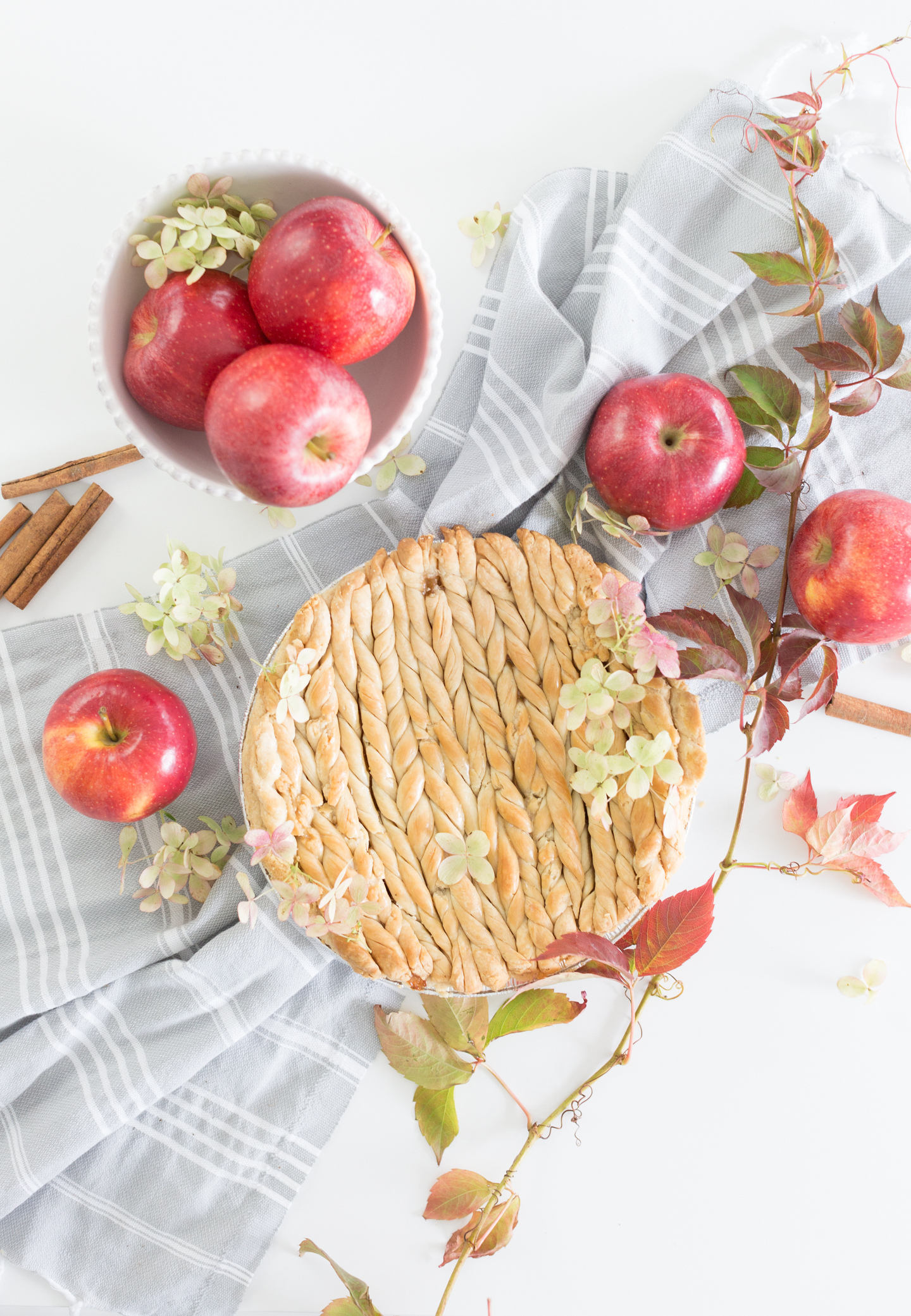 Overall, I think it turned out fairly pretty, but before the kiddies could dig in, I had to stage and photograph it, which is one of my favourite things to do.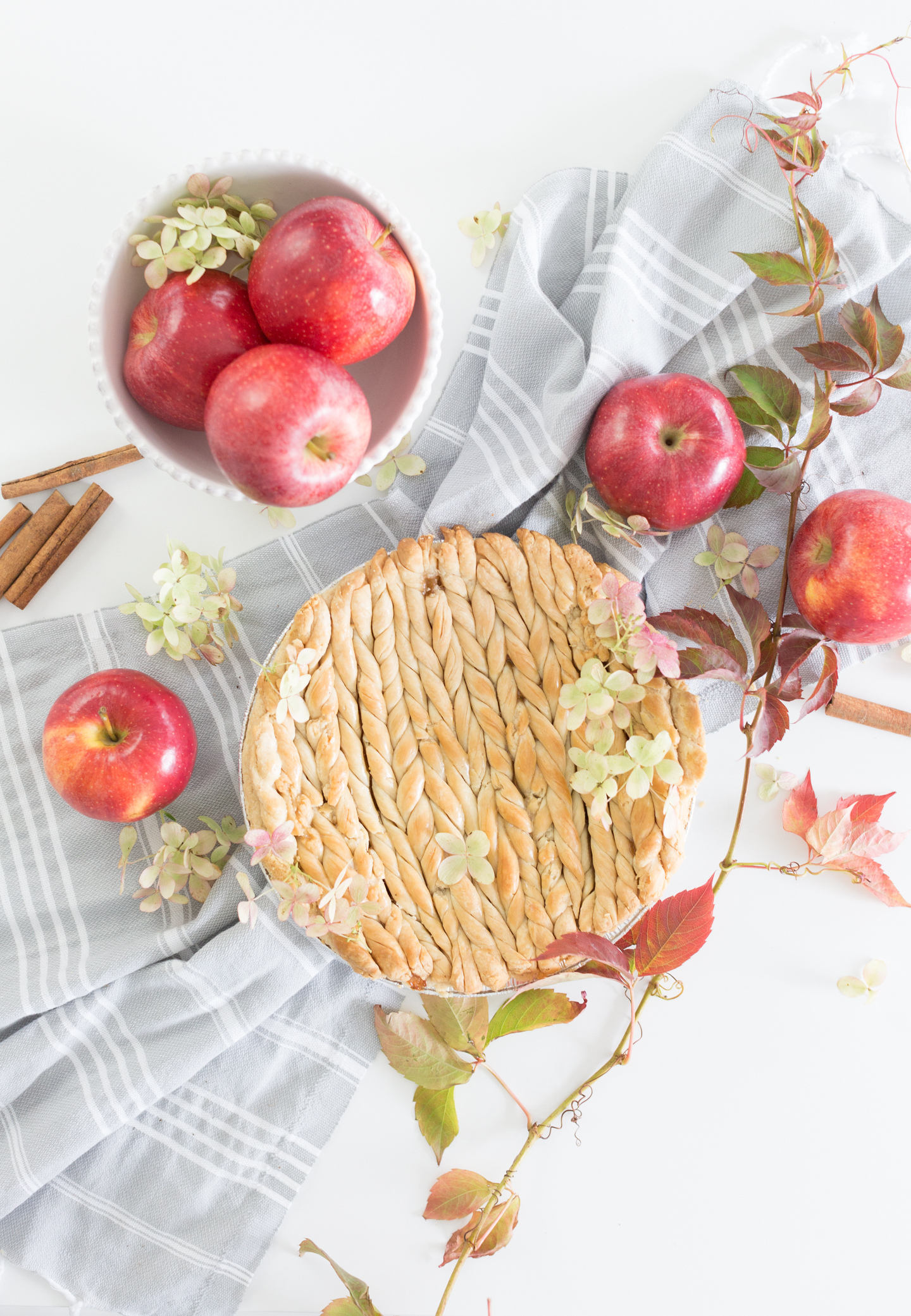 When taking photos, I rely on natural light but as the days get shorter and the sunny days are few and far between, it becomes difficult to achieve bright photos. So when my friends from GE Lighting contacted me to try their new reveal bulbs – which are designed to bring out colors and patterns that may normally go unnoticed under standard incandescent lights – I knew I wanted to put them to the test and see for myself. And well, I wasn't disappointed.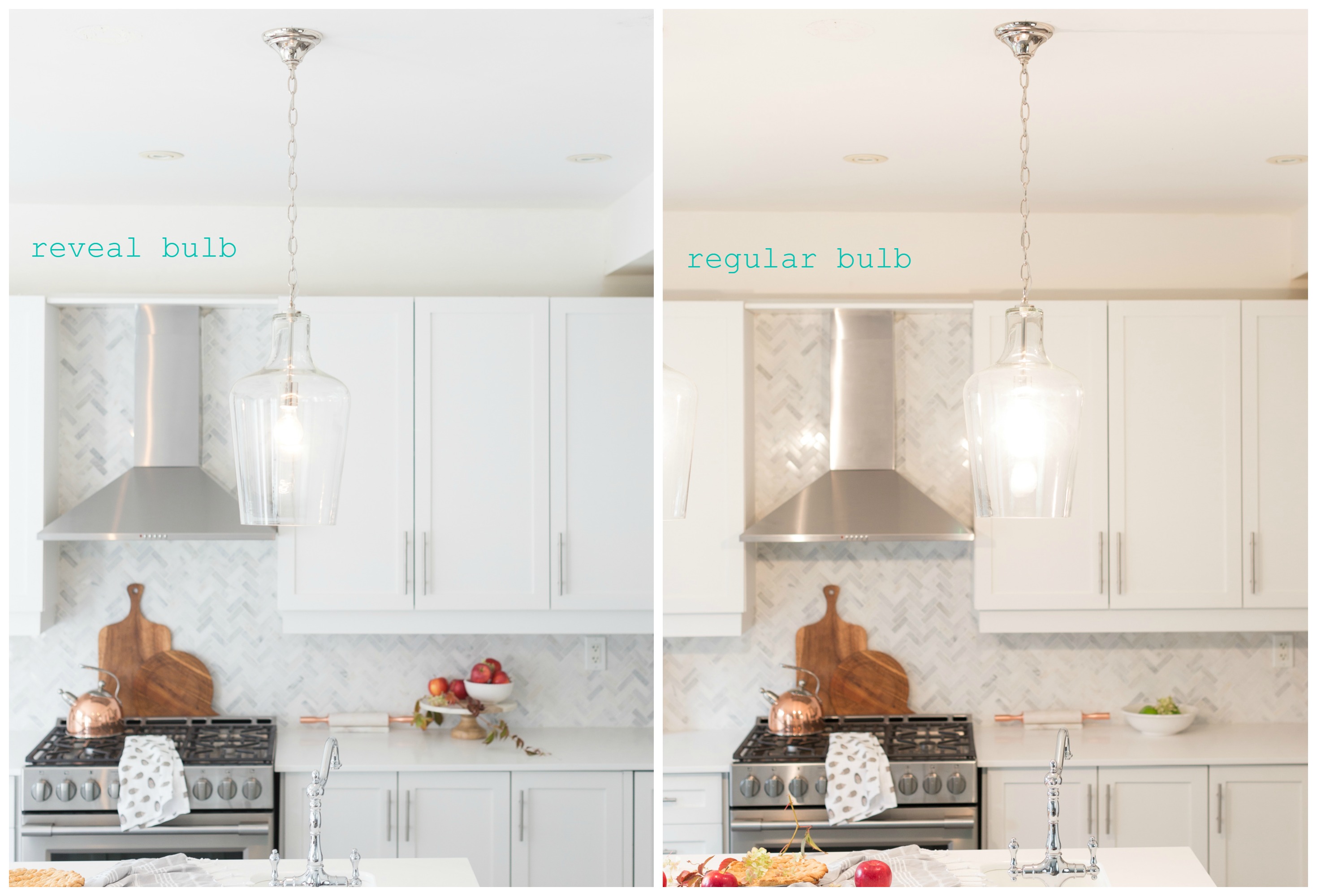 Take a look at these unedited photos I took using the same camera settings. The photo on the left of my gorgeous new pendant lights has the new reveal Bulb, while the one on the right is a regular incandescent light bulb. I couldn't believe the difference and love how the new bulb casts a light that shows the true colors of our kitchen even when the light is on.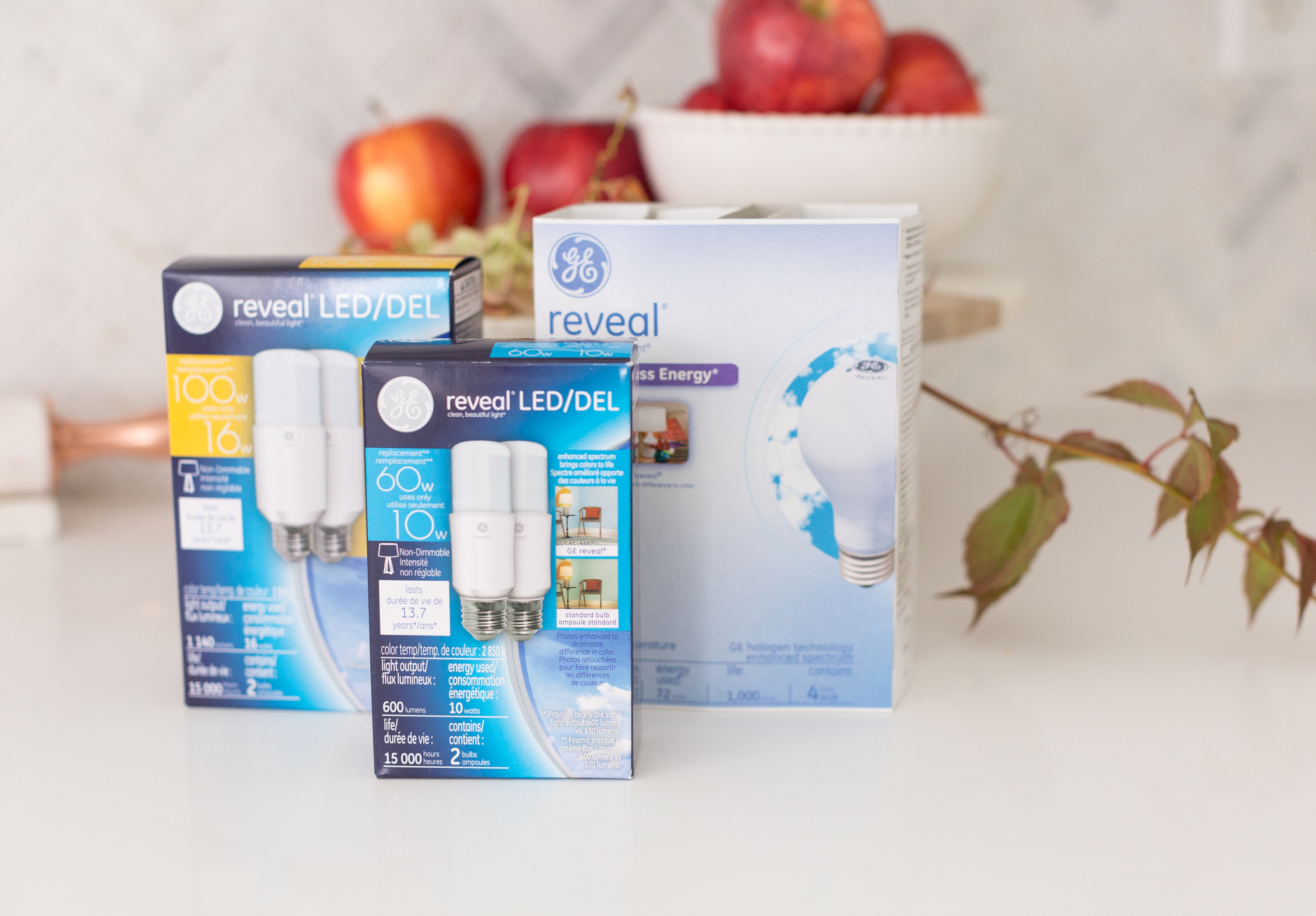 It's no secret that I love natural light and anything white and bright, so when it was time to remodel our kitchen, painting it white was a no-brainer. But what's the point if regular incandescent lights only give off a yellow tint? That's why these reveal bulbs are a perfect fit for me.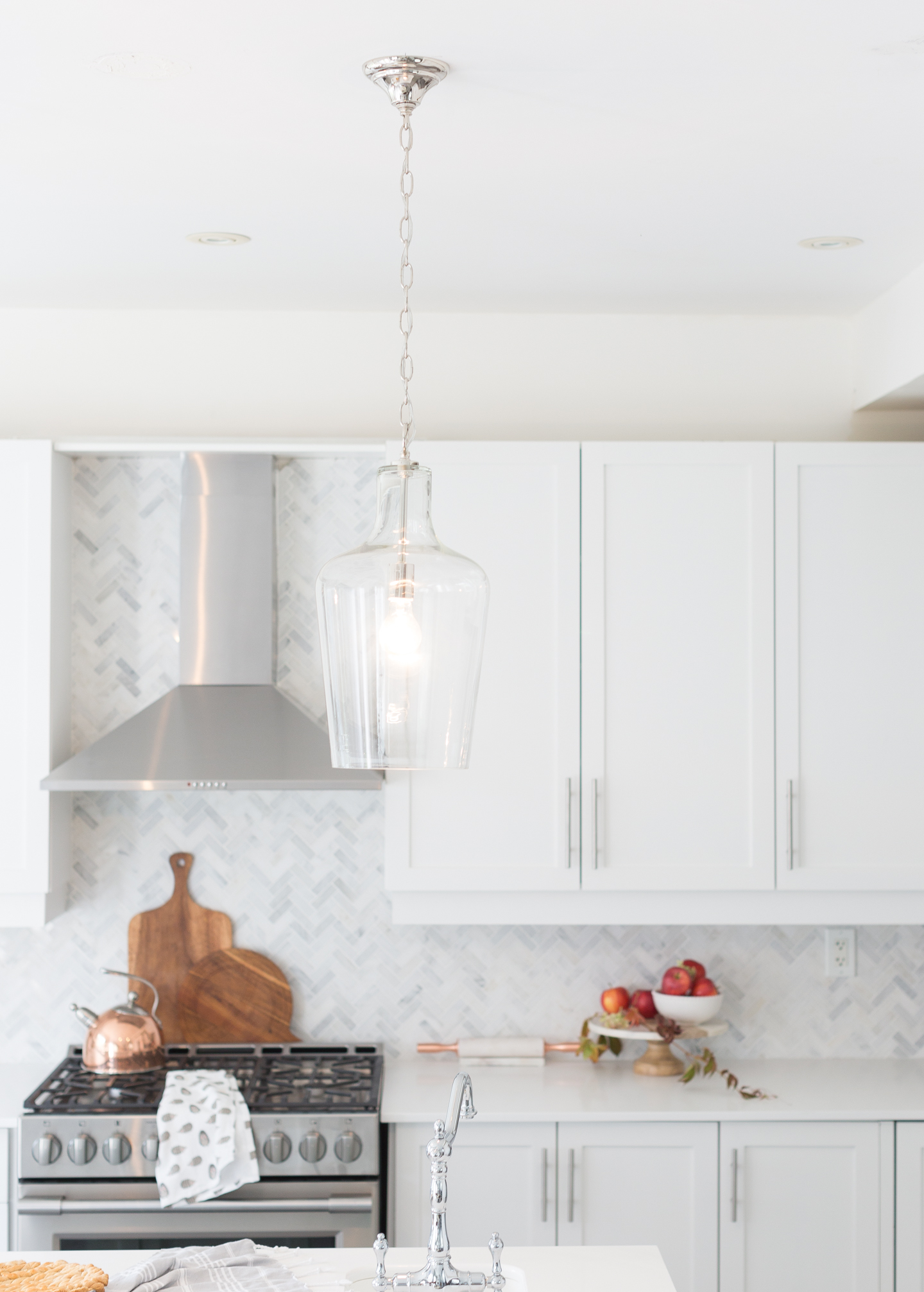 The reveal bulbs make colours bolder and whites whiter. Something I find truly helpful when painting and creating, since the kitchen doubles as my office.
And just for fun here are some more pretty photos…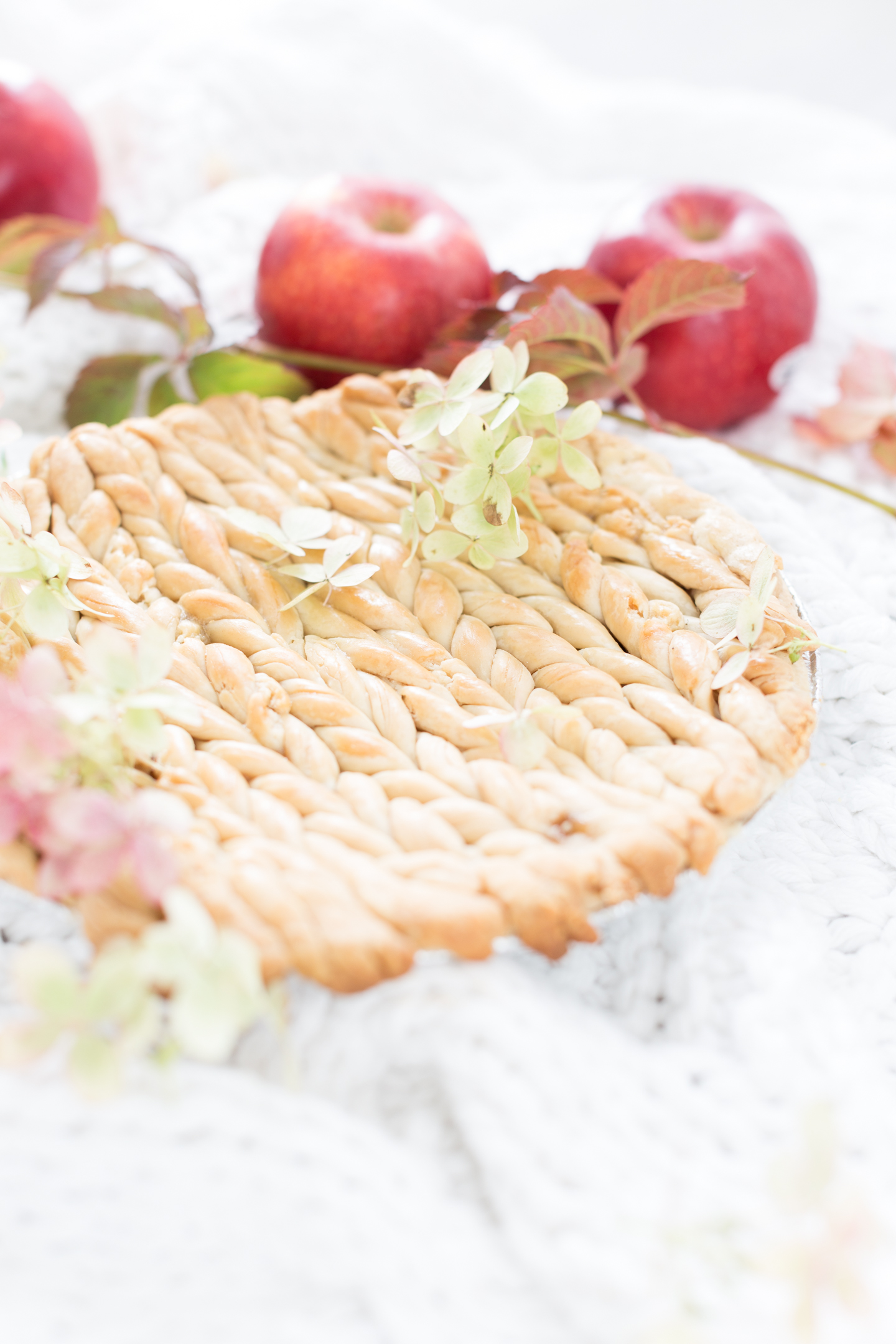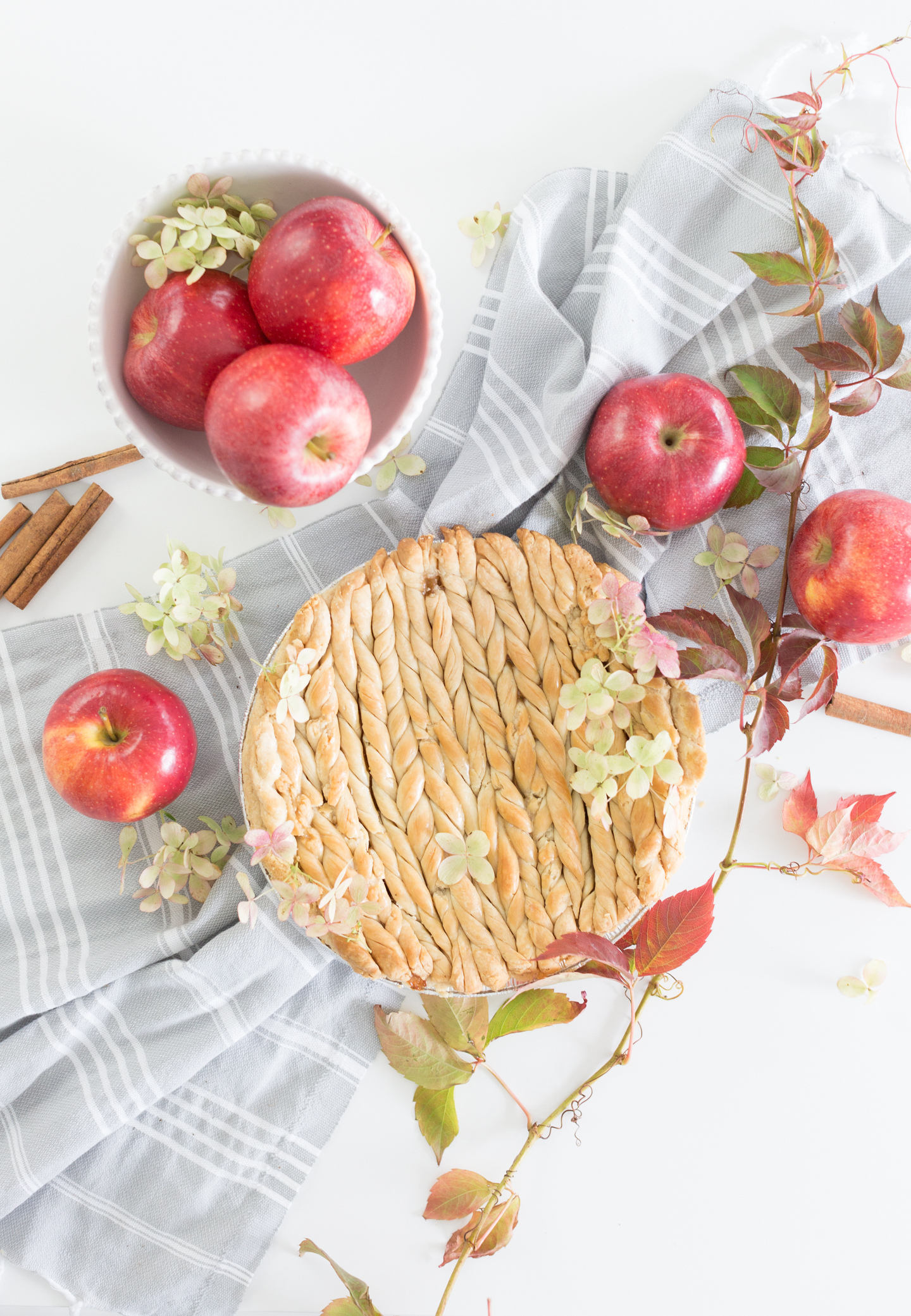 I'd love to hear any pie tips you might have.
Thanks so much for stopping by.
much love,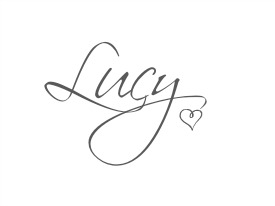 PS. You can find the GE reveal bulbs at Walmart, Lowes or visit the GE website for more details.