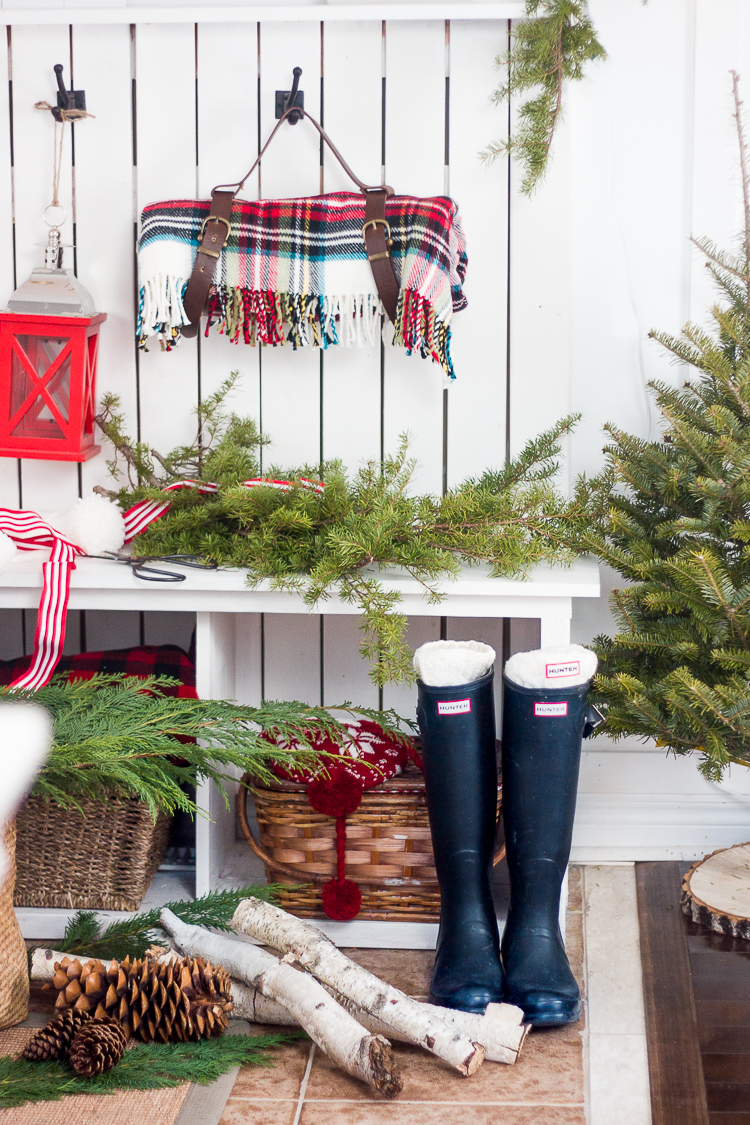 Hello friends…I hope you've had a great week. Today I'm joining the All Through the House Christmas Tour, hosted by Town and Country Living and The Everyday Home.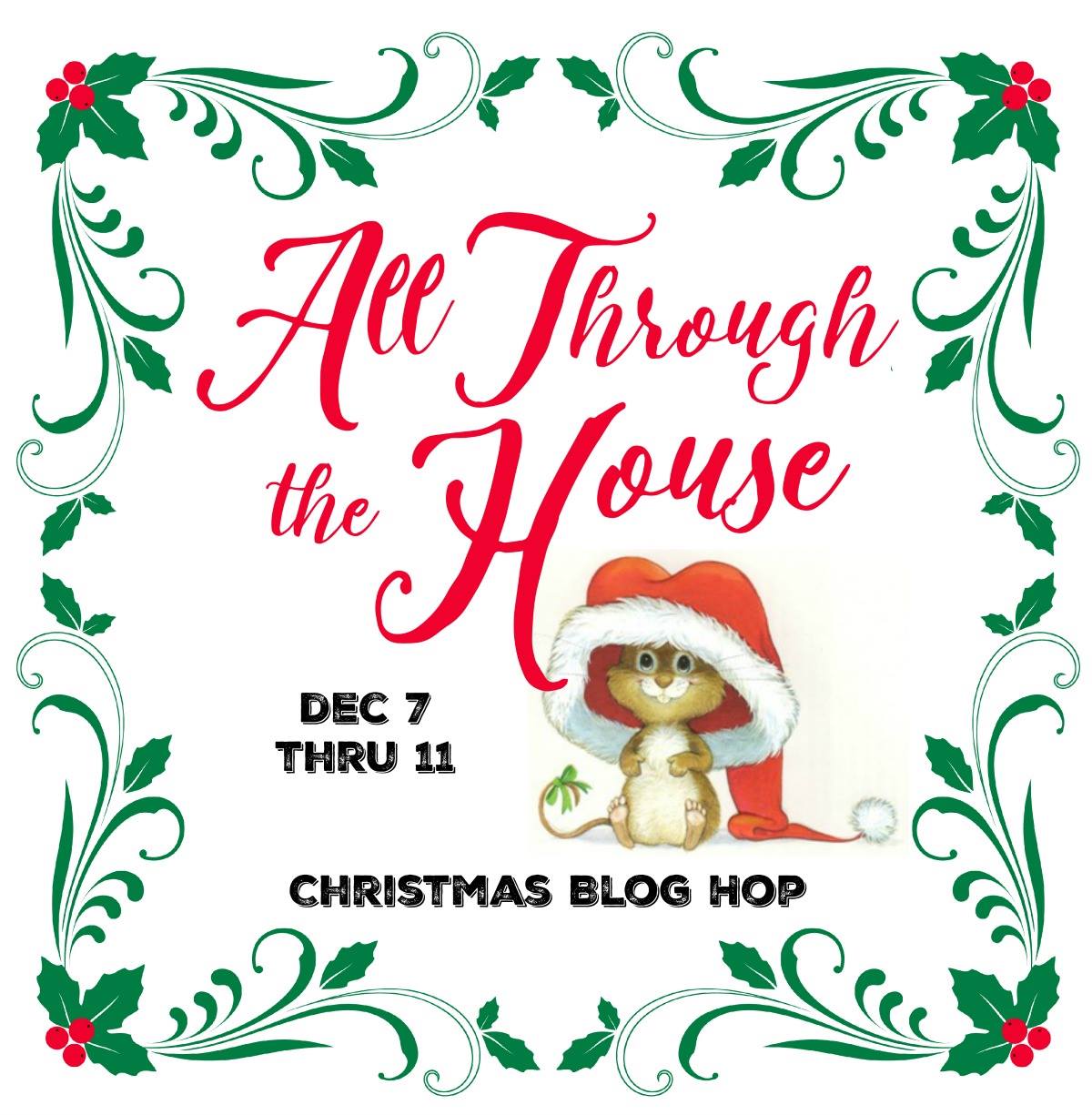 We also have a special co-host…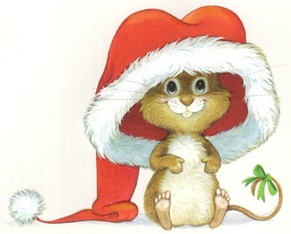 Mr. Christmas Mouse
We are very excited to share all of the great blogs and beautiful
Christmas Rooms throughout this week, so please come back often
as each day will feature a different room.

Welcome to our homes…
There is a link to all the homes from the previous days this week at the bottom of this post, so be sure to check them out!
Today I'm sharing a little more of our mudroom…

You may have seen some of these photos during my Christmas Home Tour Part 1, Part 2, Part 3.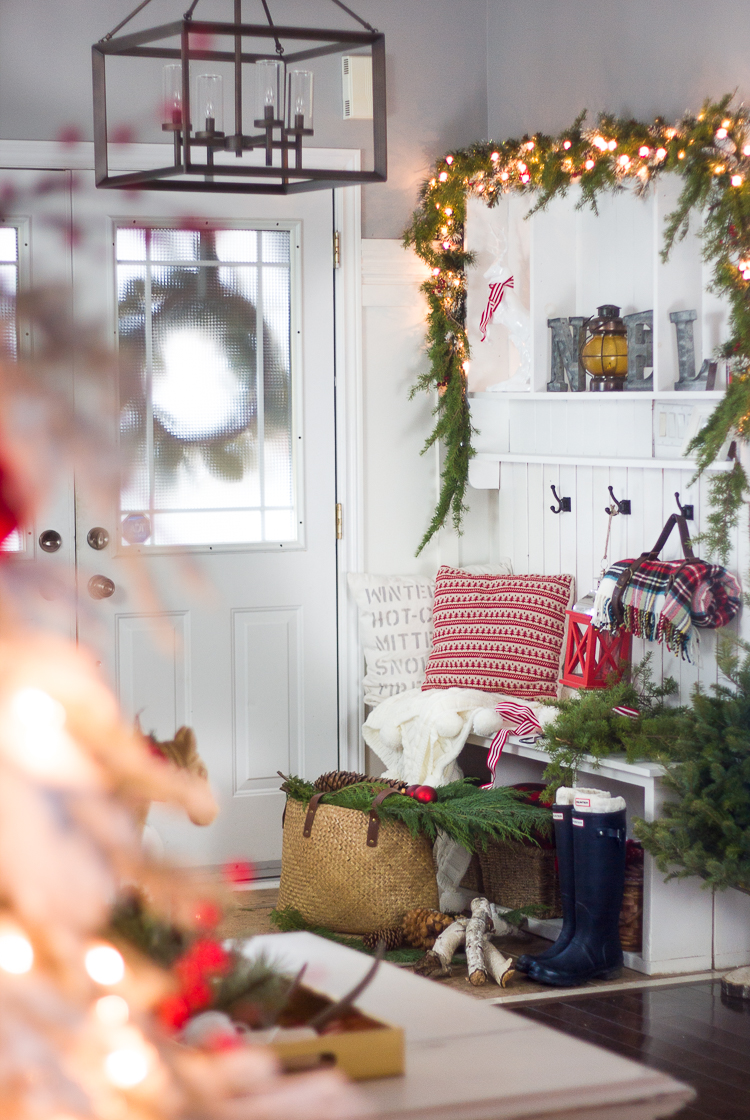 I thought it would be fun to share a little bit of the thought process that goes on inside my head while staging a photo.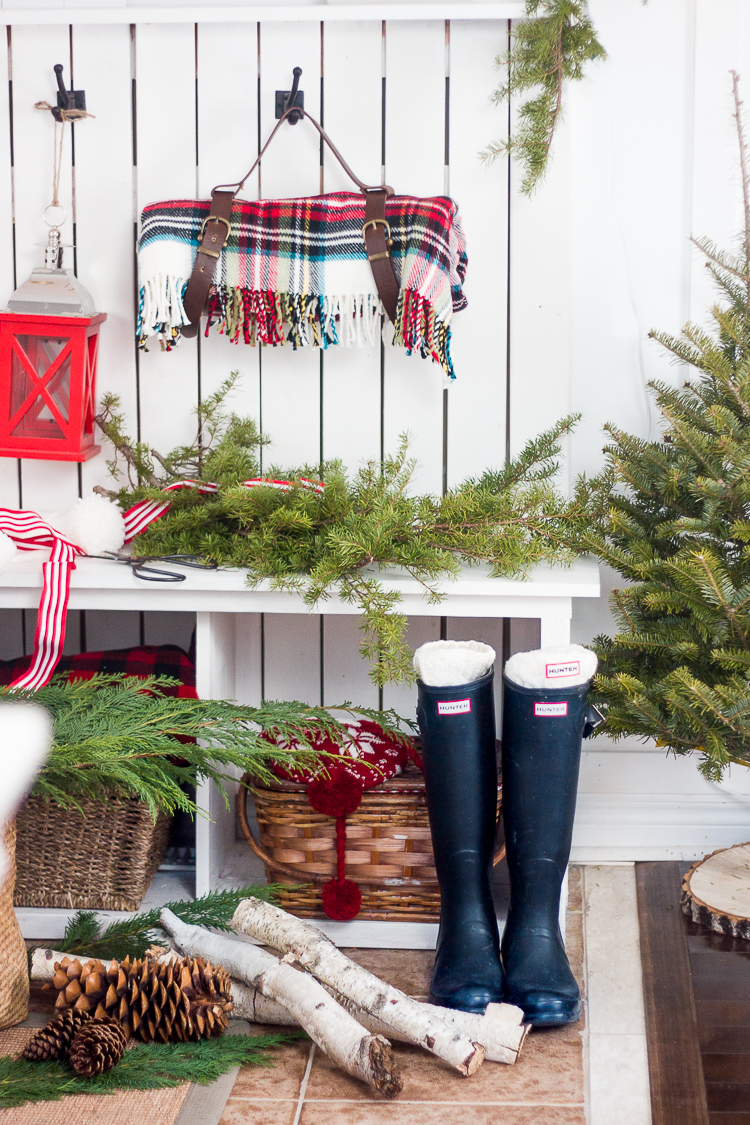 Tell a Story
To me, the most important aspect of a photo is being able to convey a story and take the audience into a little adventure. It might sound a little "artsy", but if you're able to create a relate-able scene, your photos will capture your audience.
We often hear the word "vignette", which appropriately means : a brief evocative description, account, or episode.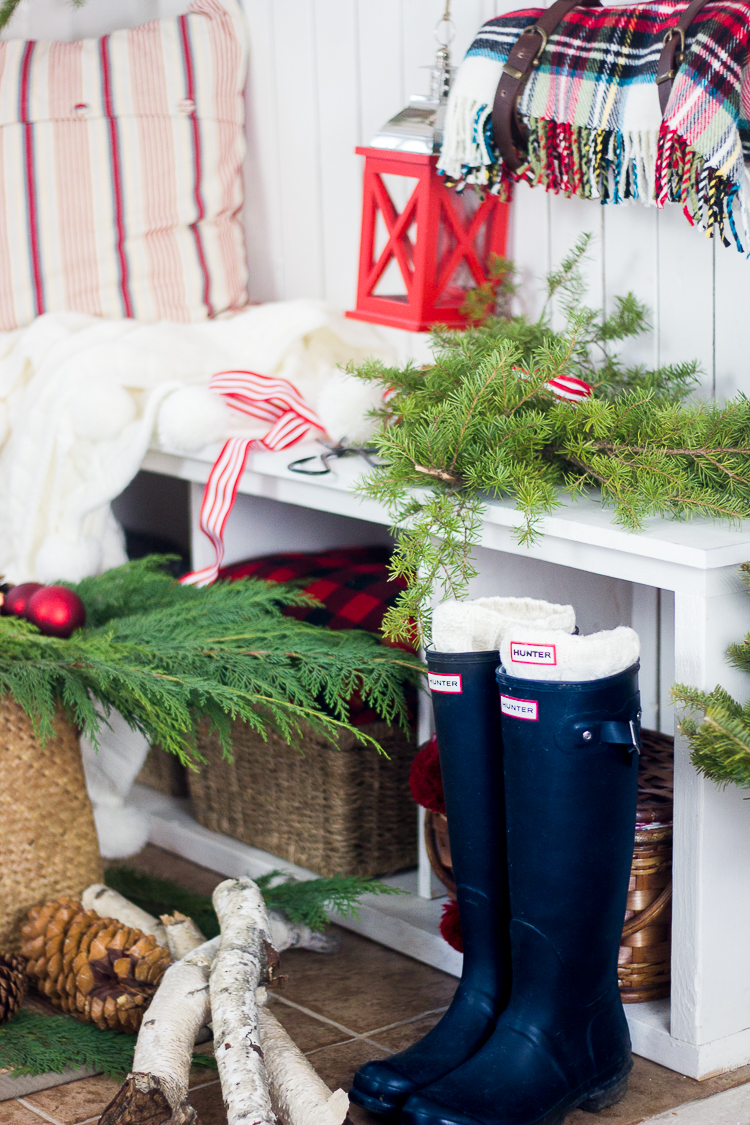 Take the photo above for instance – what is the story ?
Once upon a time, there was a family who lived in the most humble little cottage. Every year before the first snowfall, they would wander into the forest to forage for fresh evergreens to adorn their home for Christmas. While the children gathered pine cones in their little baskets, the husband would find the most beautiful pieces of birch as the wife would look for lush branches of cedar and pine. Once they had gathered enough, they would lay out cozy blankets and drink hot cocoa until it was time to head back home.

This photo of course was taken after the family got home from their forest adventure.
Though we don't all relate to foraging the forest scene, we can translate that into an urban scene and similarly…
There was a family who lived in a small town just outside the big city. Far from the busy metropolis but close enough to all the convenience of a big city. After a long week of tending to her three children and driving them to and fro, she welcomed the weekend bright and early and headed to the nearest nursery to buy fresh greens to adorn their home. She was happy to see the variety of greens they had this year – pine, fir, cedar, magnolia, birch and even giant pine cones. After picking the greenest bunches she could find, she happily loaded them into the car and headedd home. When she arrived home, she was greeted by her sweet husband and her little ones. She loved Saturday mornings and looked forward to this time of  year, to adorn their little home with beautiful garlands made of fresh greens.
And of course, this photo depicts the moment she got home and put everything down in their mudroom.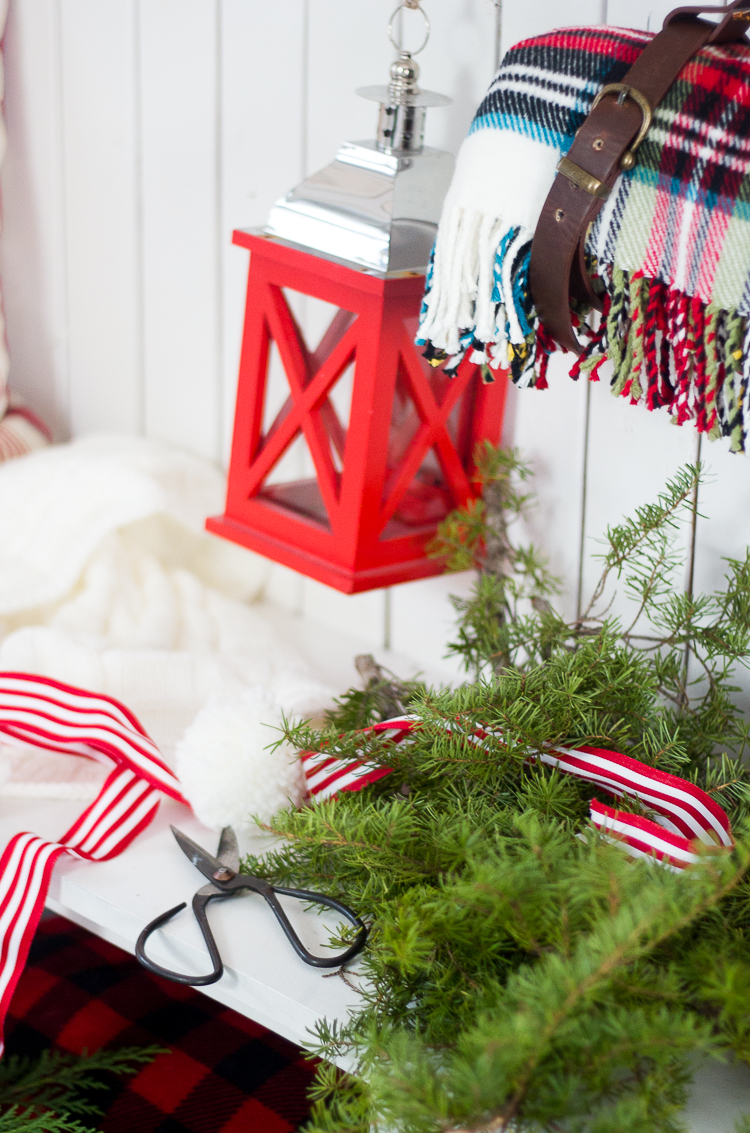 Adding Props
The props you use need to make sense and enhance the story. Here I used some shears and ribbon, giving you a little snippet of the story. Almost like a frame on pause.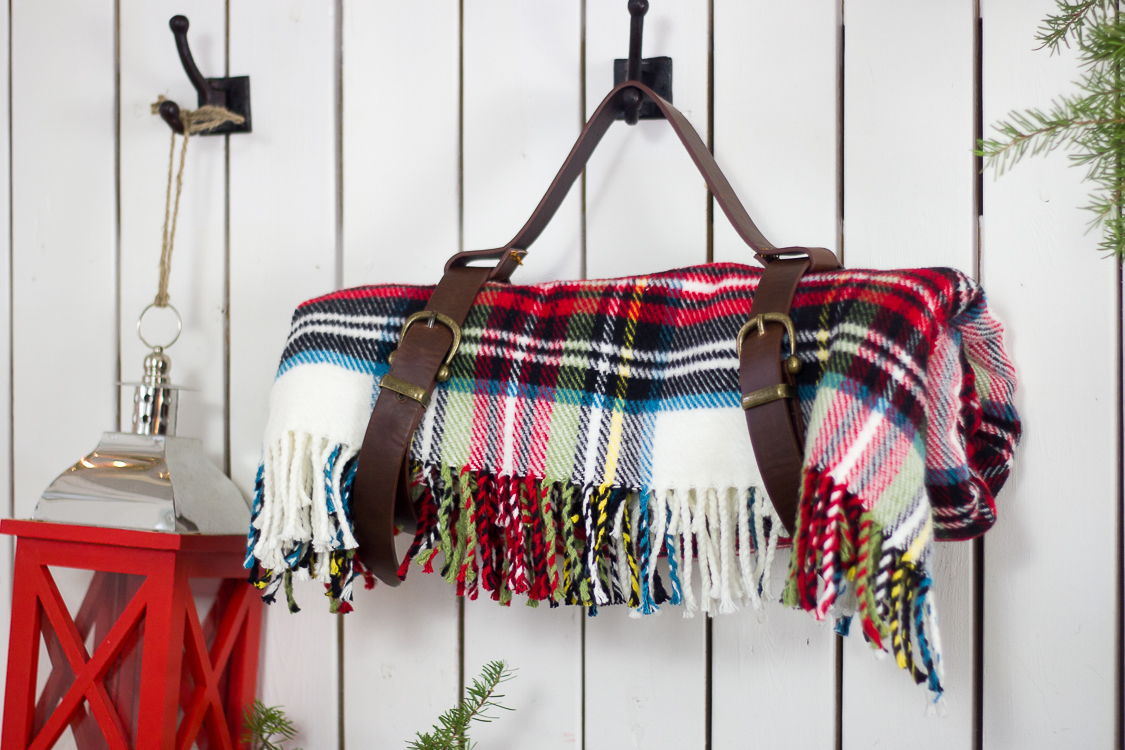 The props should also coordinate in color and bringing in different textures also ads interest.
Below are some photos from previous years of our mudroom…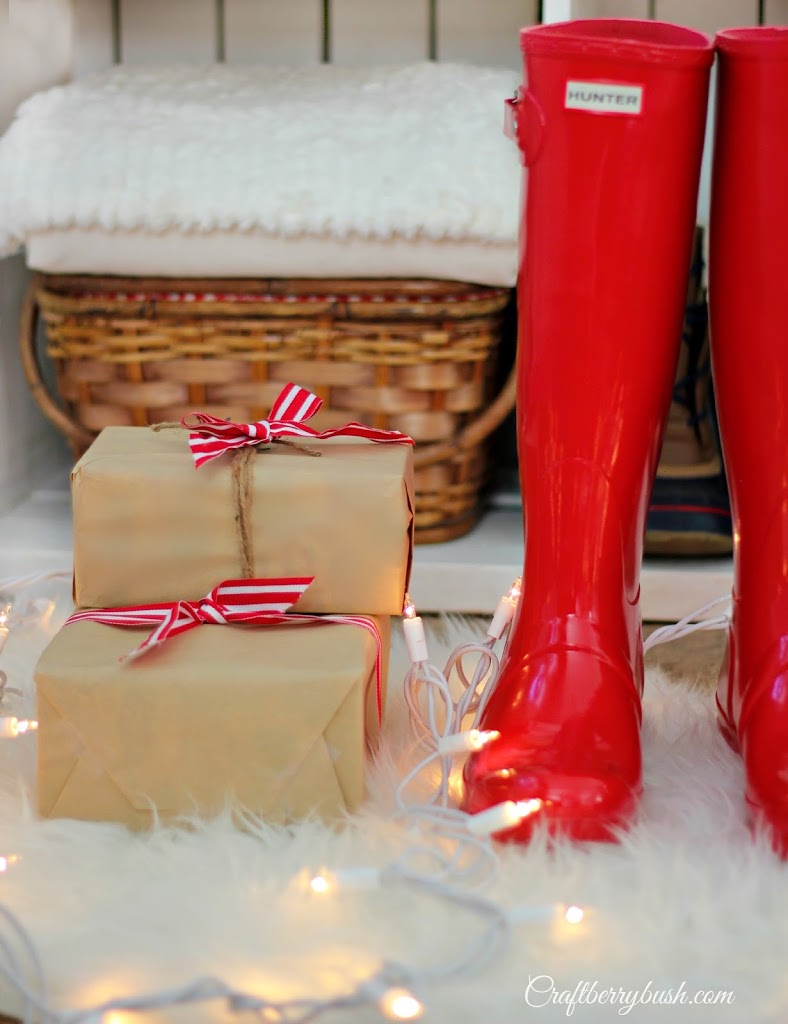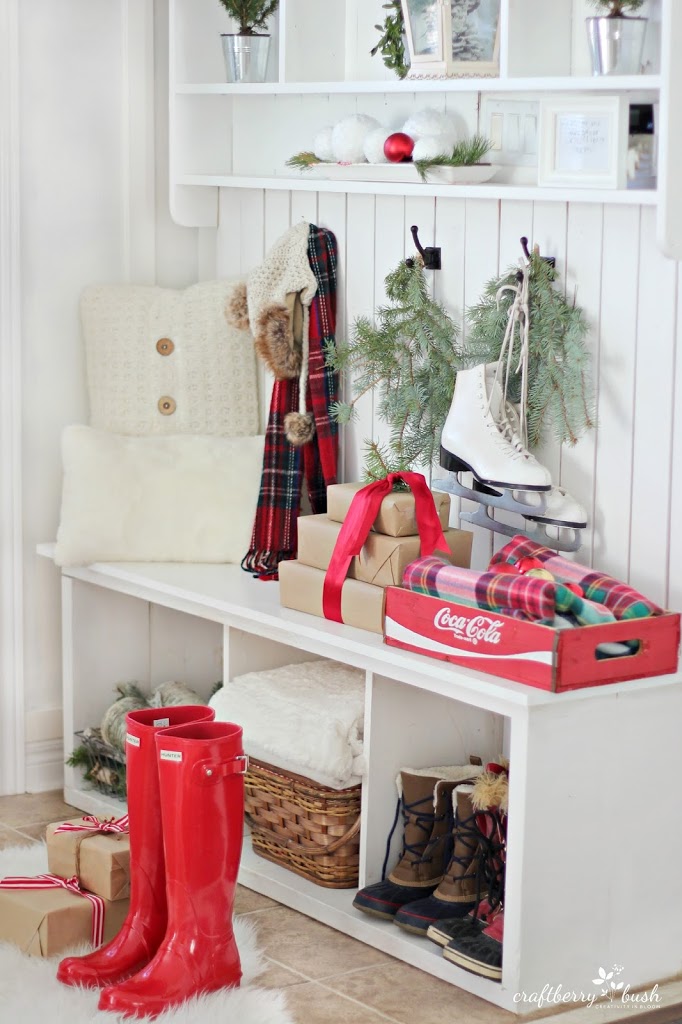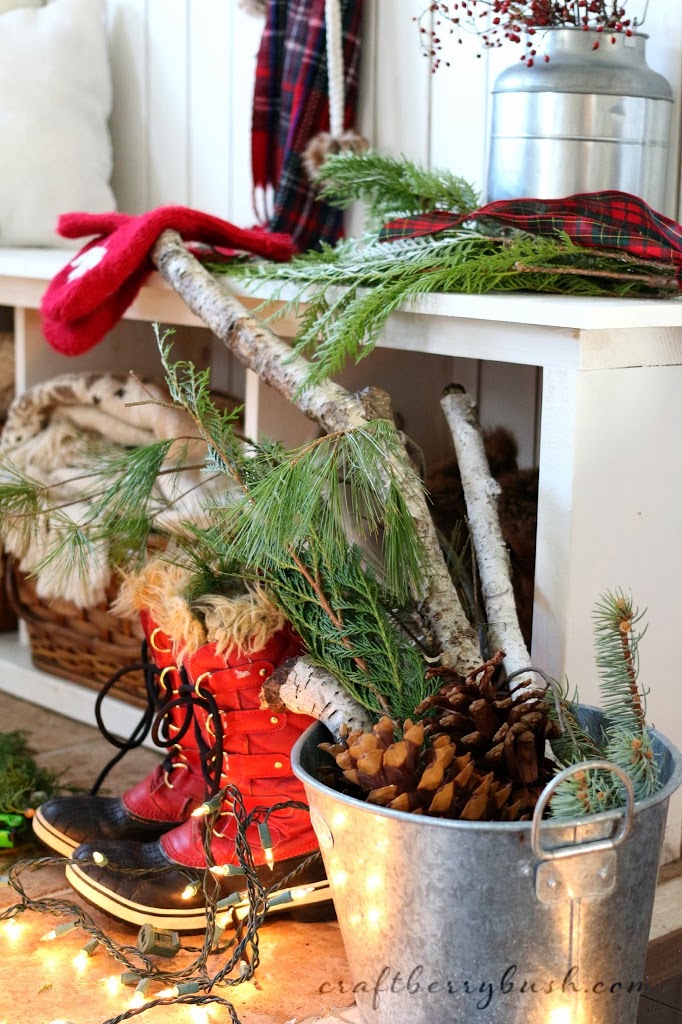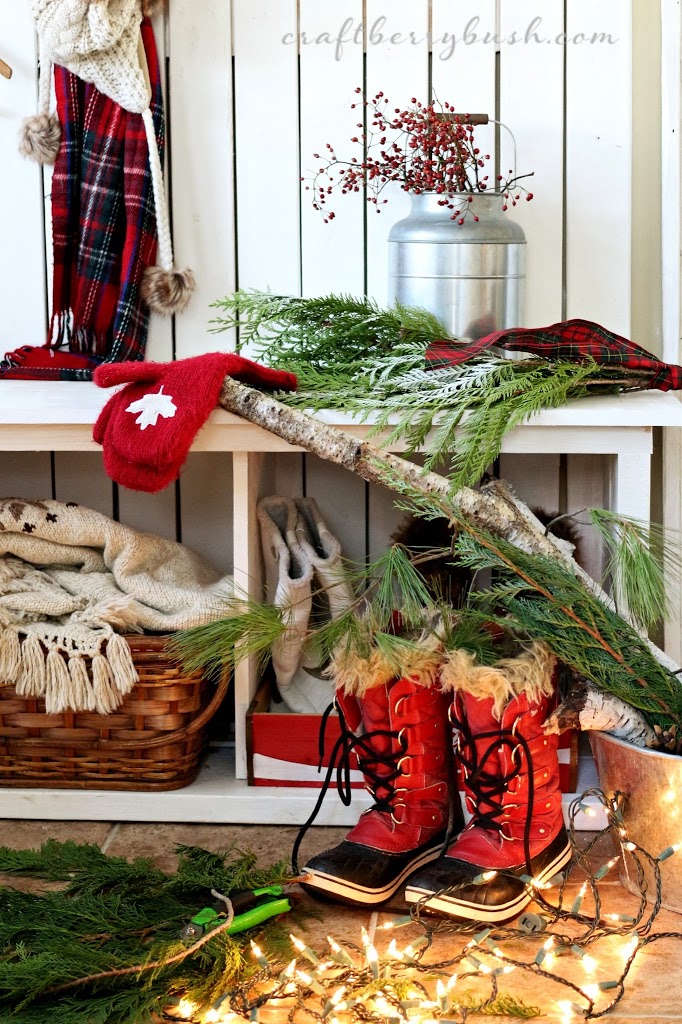 This is one of my favourite shots from a couple of years ago, as it's reflective of me embracing the mess I had created while shooting a different area of the house. Sometimes you find beauty in the mess and I encourage you to embrace it.
Don't forget to check out the rest of the beautiful homes featured below.
Happy weekend sweet friends and don't forget to tell a story today!