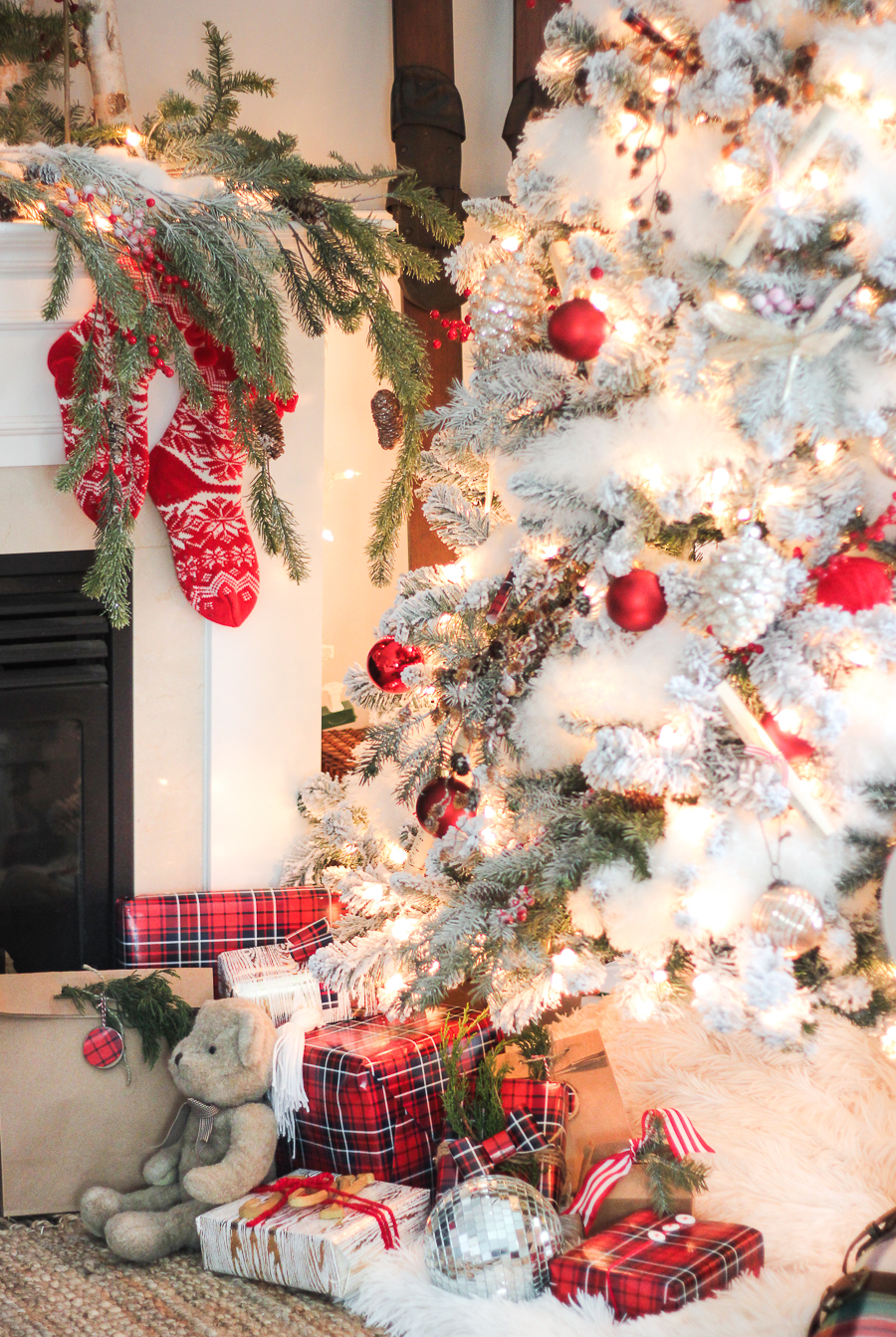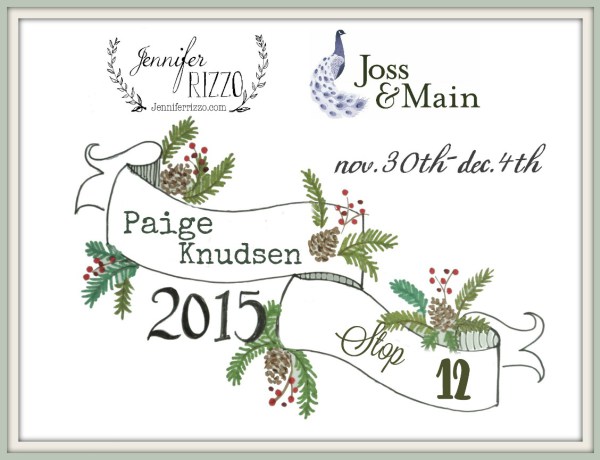 Hello friends…I hope you've been enjoying the fabulous home tours. Did you have an opportunity to see the beautiful home of Paige Knudsen? Wow, right? Each year, the homes never fail to inspire.
I'm so honoured to be joining  Jennifer Rizzo's Holiday Housewalk again this year. Words cannot describe how grateful I am to Jennifer for having believed in me a few years ago, when she first asked if I would be interested in joining. Though this is my third year, I still get as nervous and excited as the first year I participated.
This year is extra special as we have partnered with Joss & Main and Goodhouse Keeping Magazine.
If you are new to Craftberry Bush, I want to give you a warm welcome. I hope that within these photos you will find a little inspiration and perhaps even some ideas  that you can incorporate into your own home.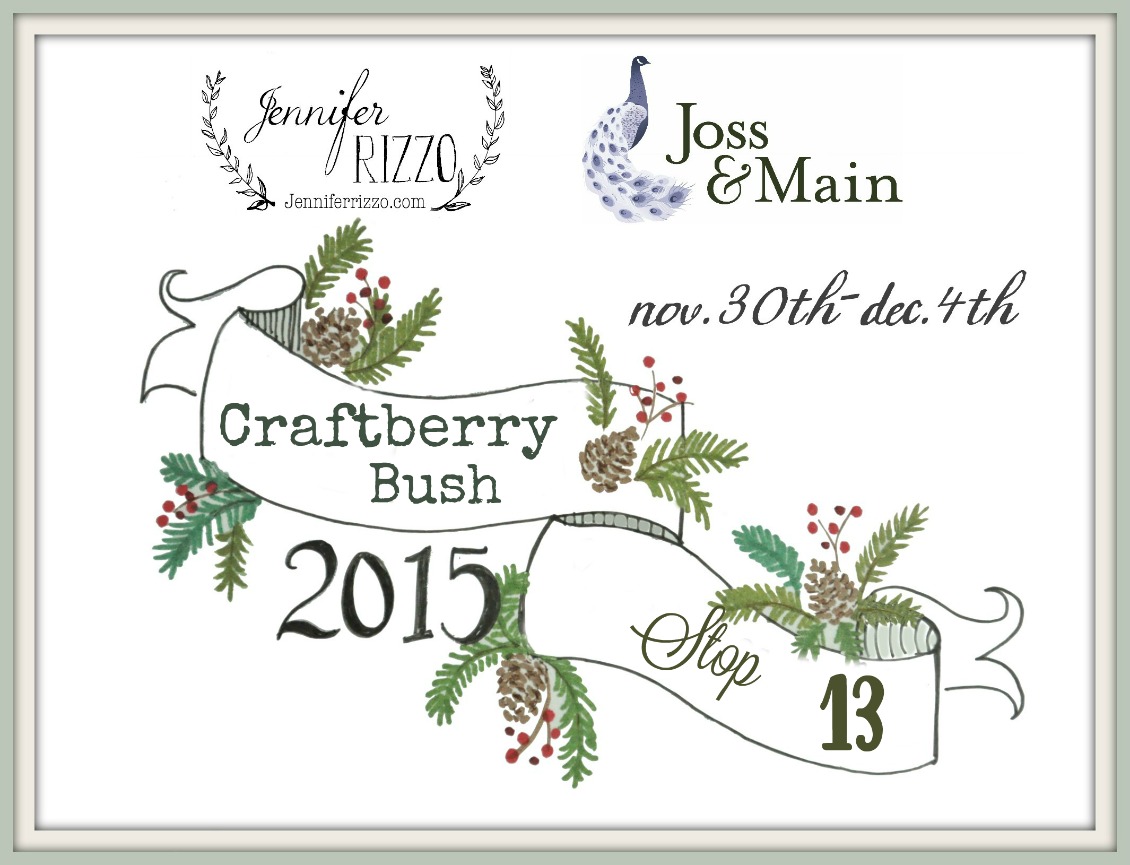 On Monday, I shared Part 1 of my home dressed for Christmas and wrote a little piece of my heart and the emotions that these home tours evoke in me. You can read more about that HERE.
I typically like to decorate with neutrals and a lot  of white, but lately I have been stepping out of my comfort zone and including color in my decor. I debated whether or not I would use the trending neutrals again this year, but decided against it at the last minute as I knew that the kiddies were going to love having color in our home for Christmas.
I'm going to do very little writing in this post as it's my hope the photos convey a feeling of warmth and make you feel welcome.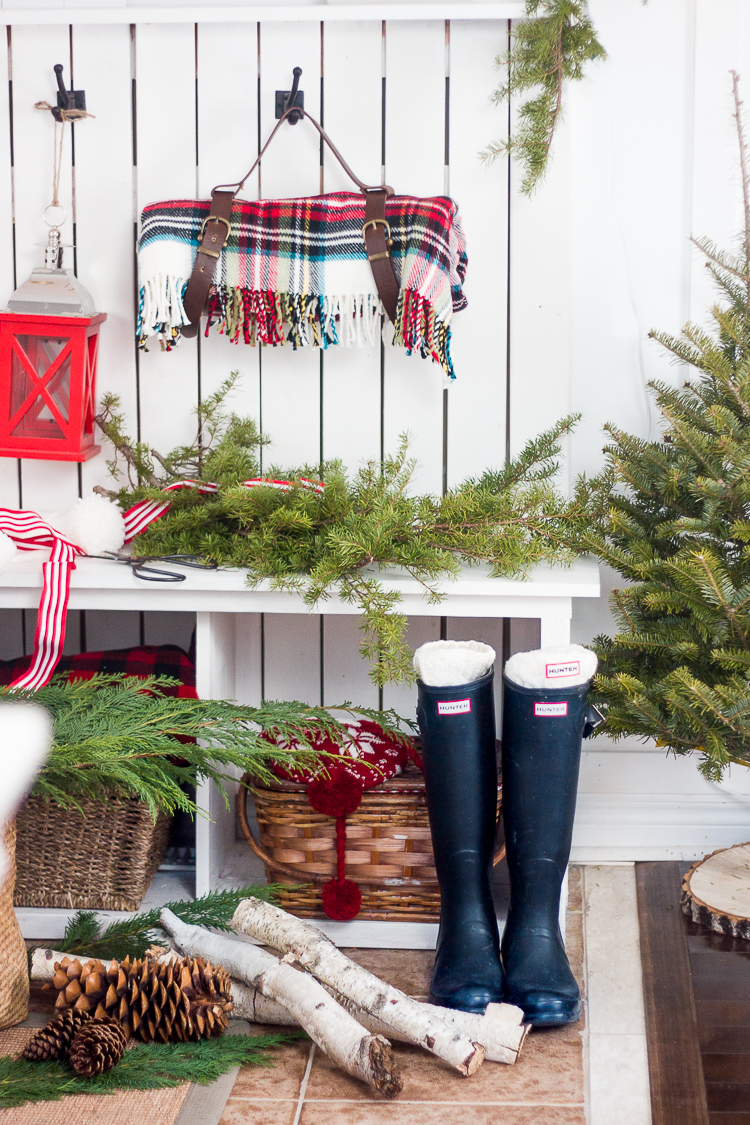 Let's start in our mudroom. This little place gets a lot of use each day as it's where the kiddies drop their school bags, shoes, jackets etc.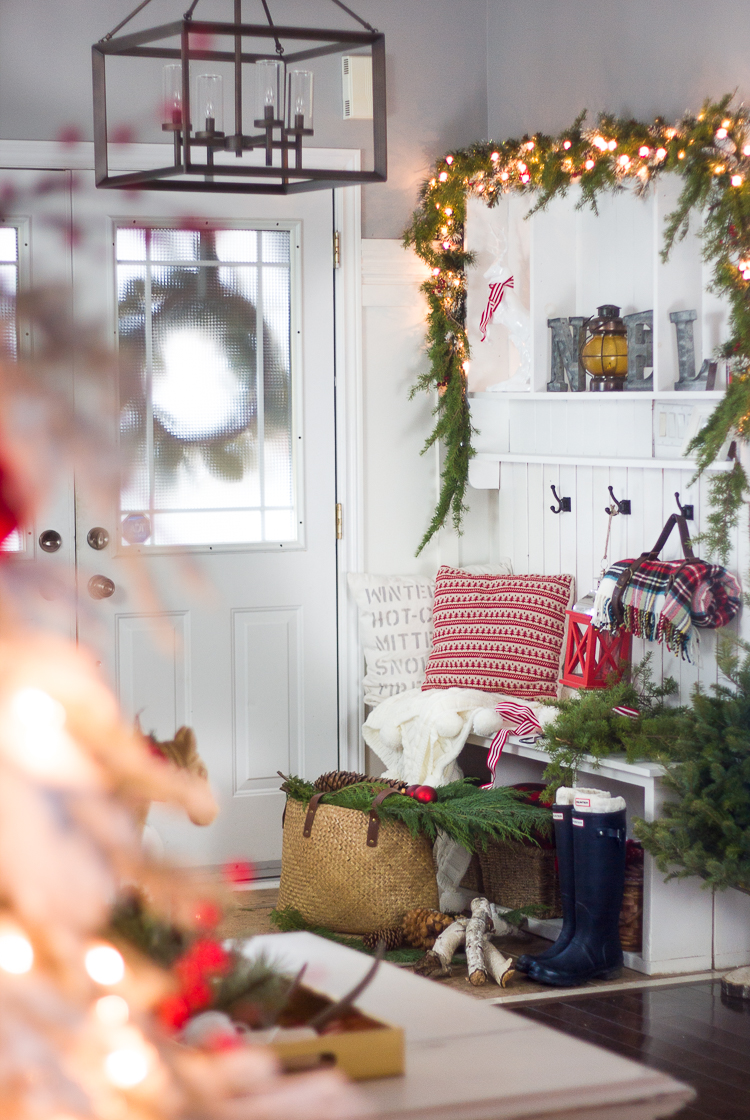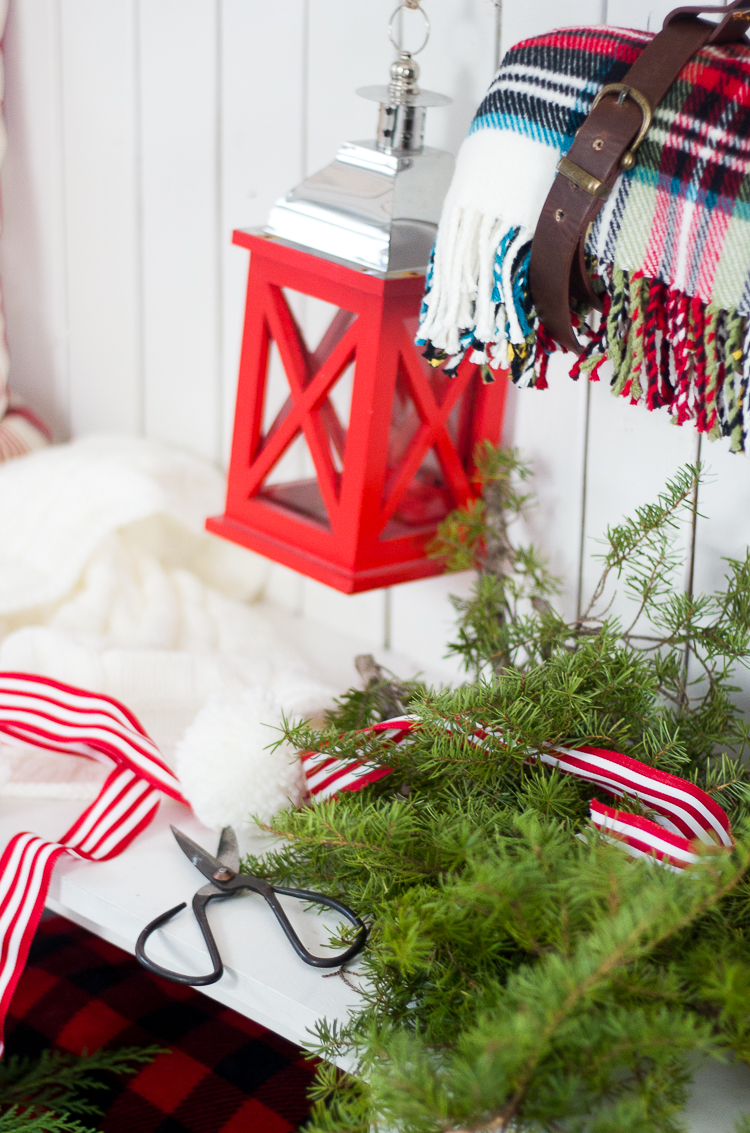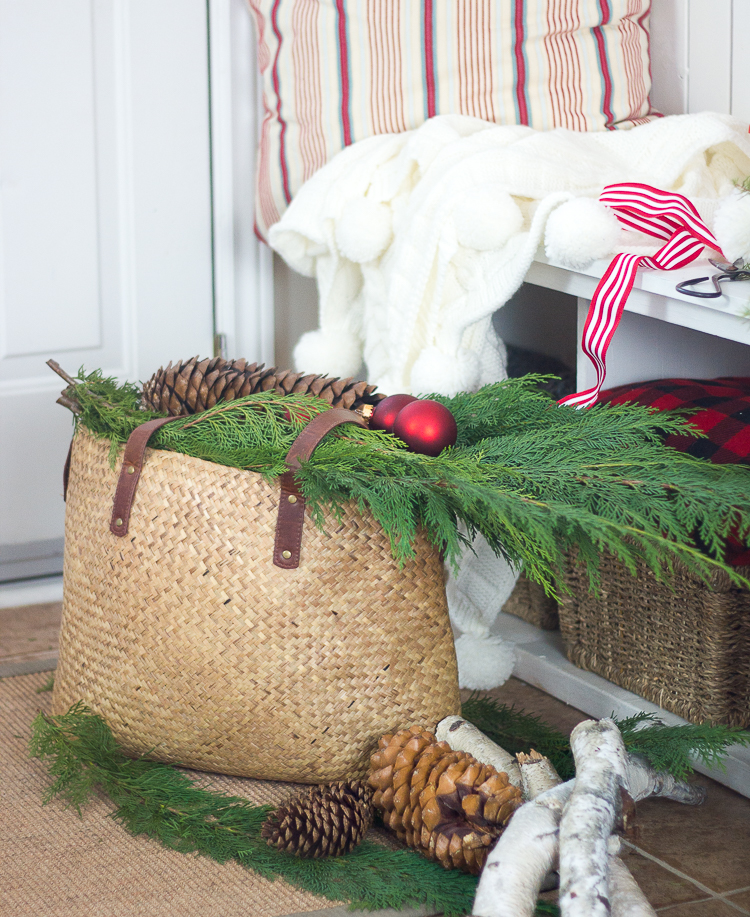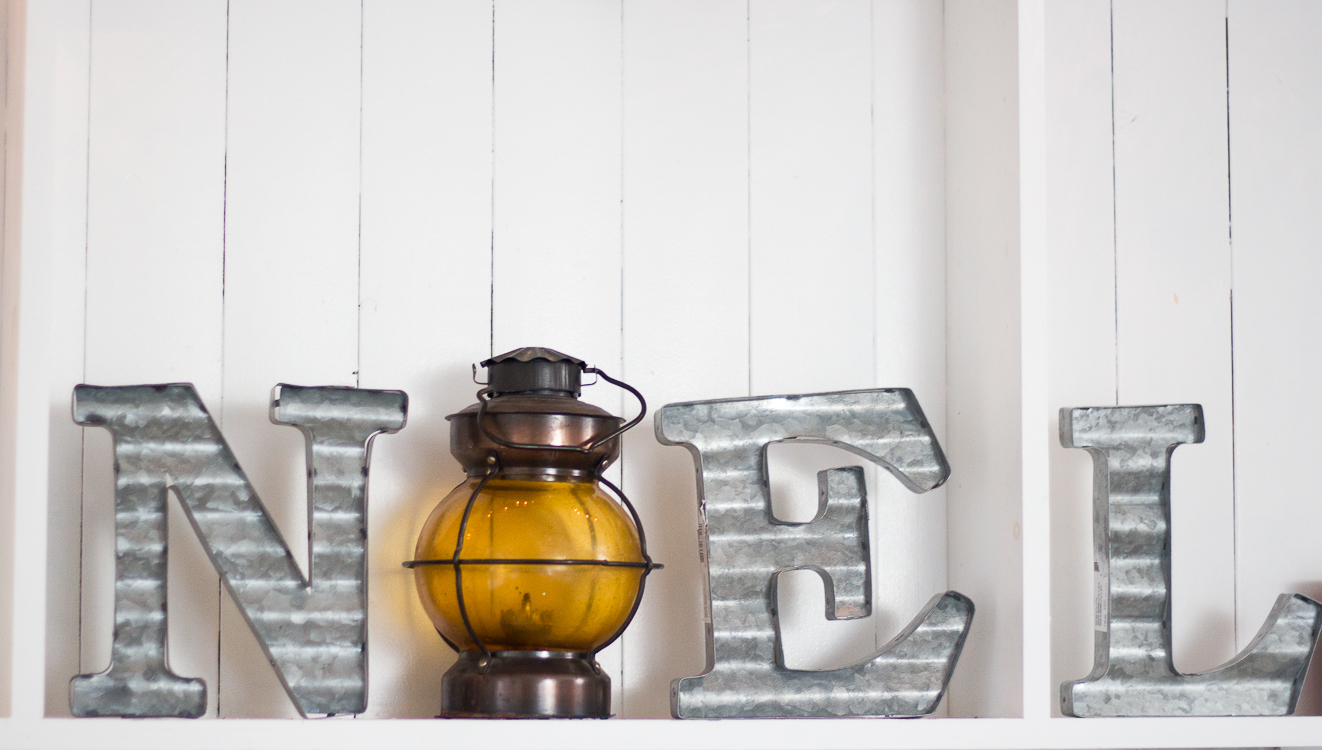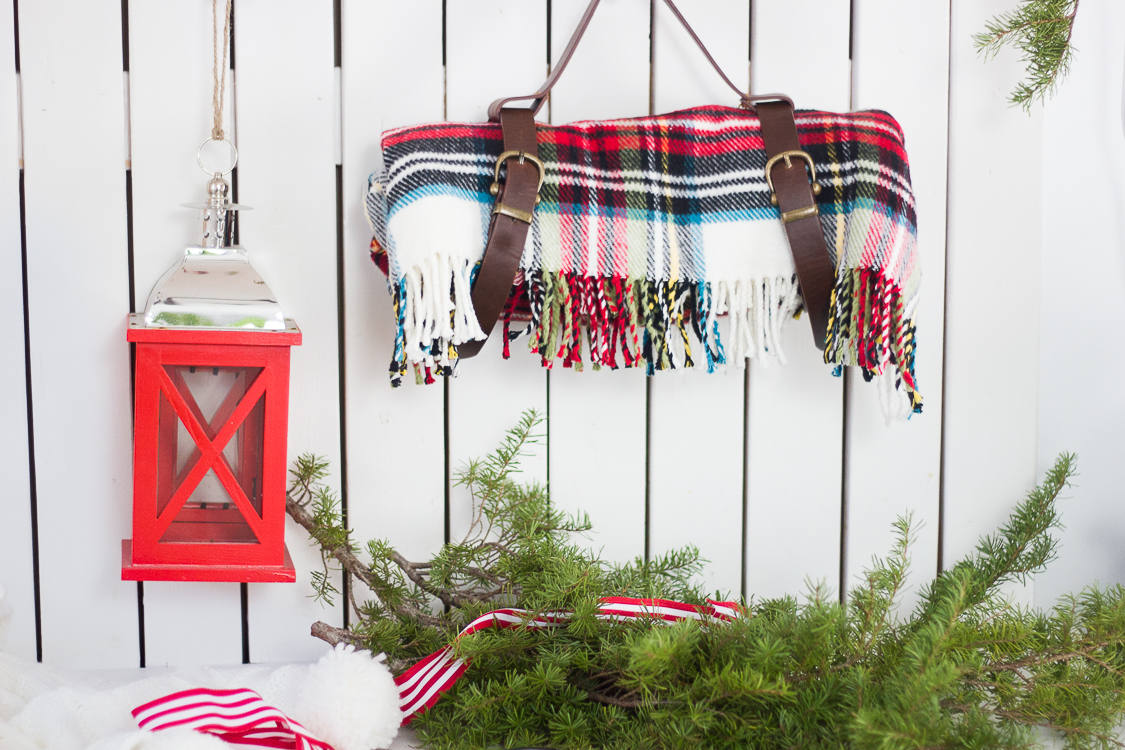 I made this cute blanket carrier this fall, and you can read the tutorial HERE.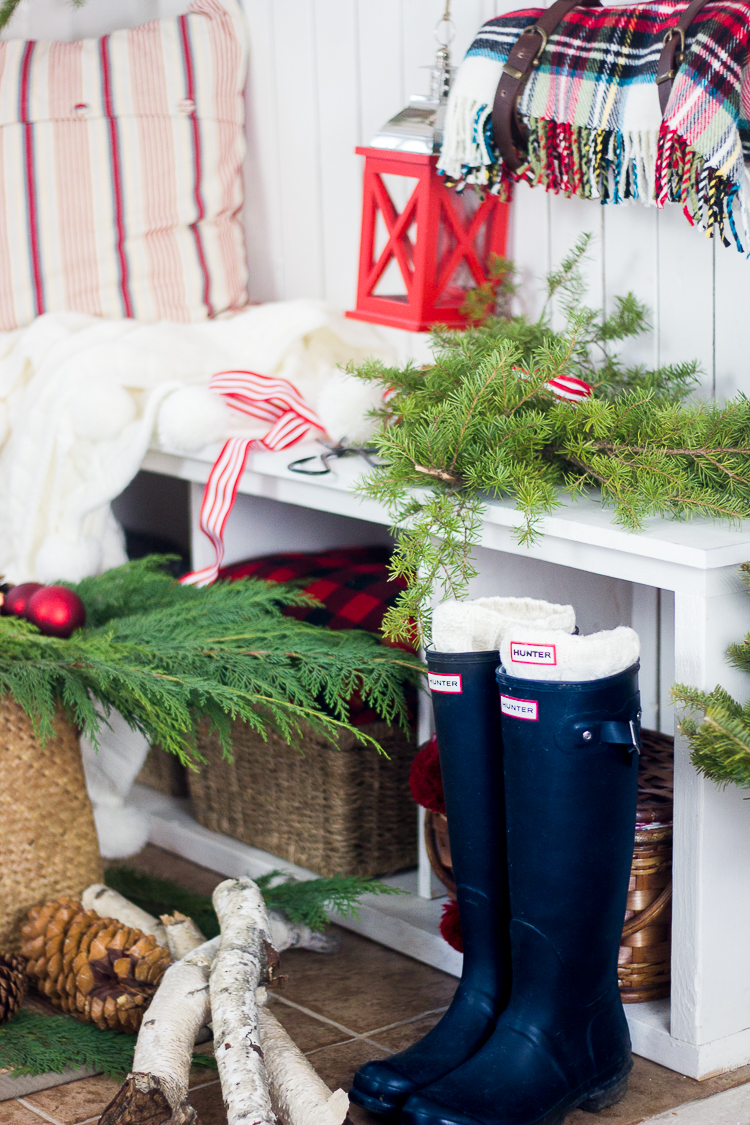 Our doors open directly into our living room and dining room, which I shared on Monday.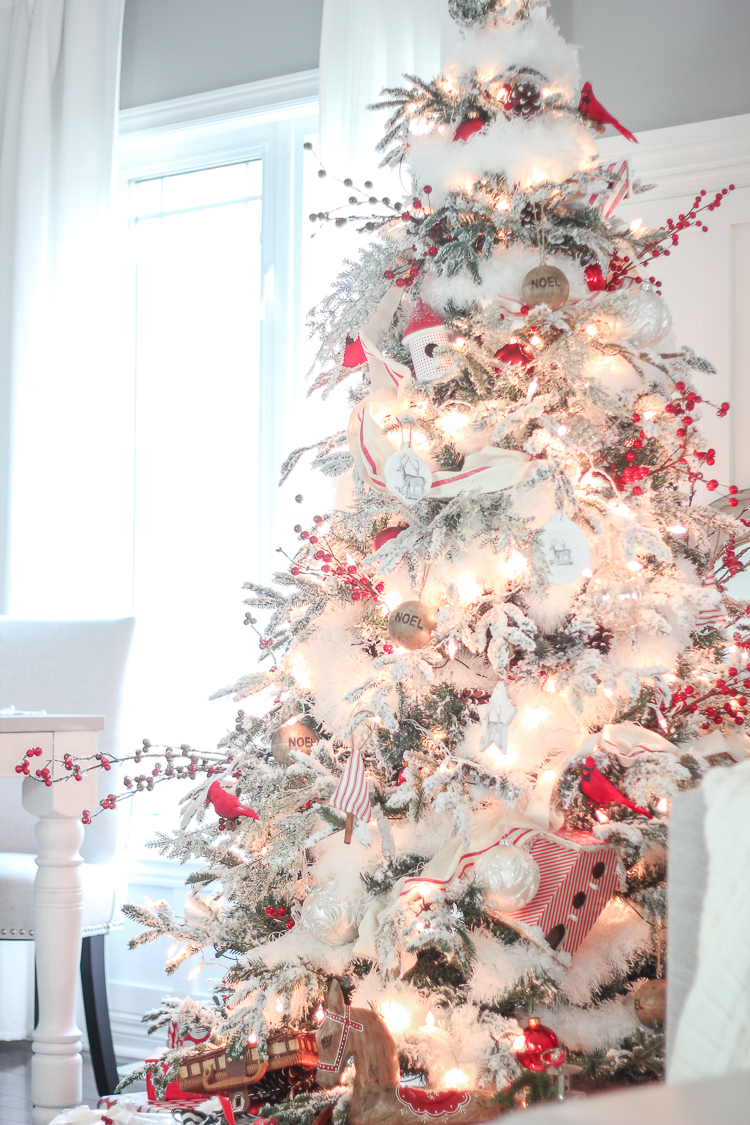 This here is my favorite Christmas tree. I love the way the garland looks like cascading snow. You can read more about the garland HERE.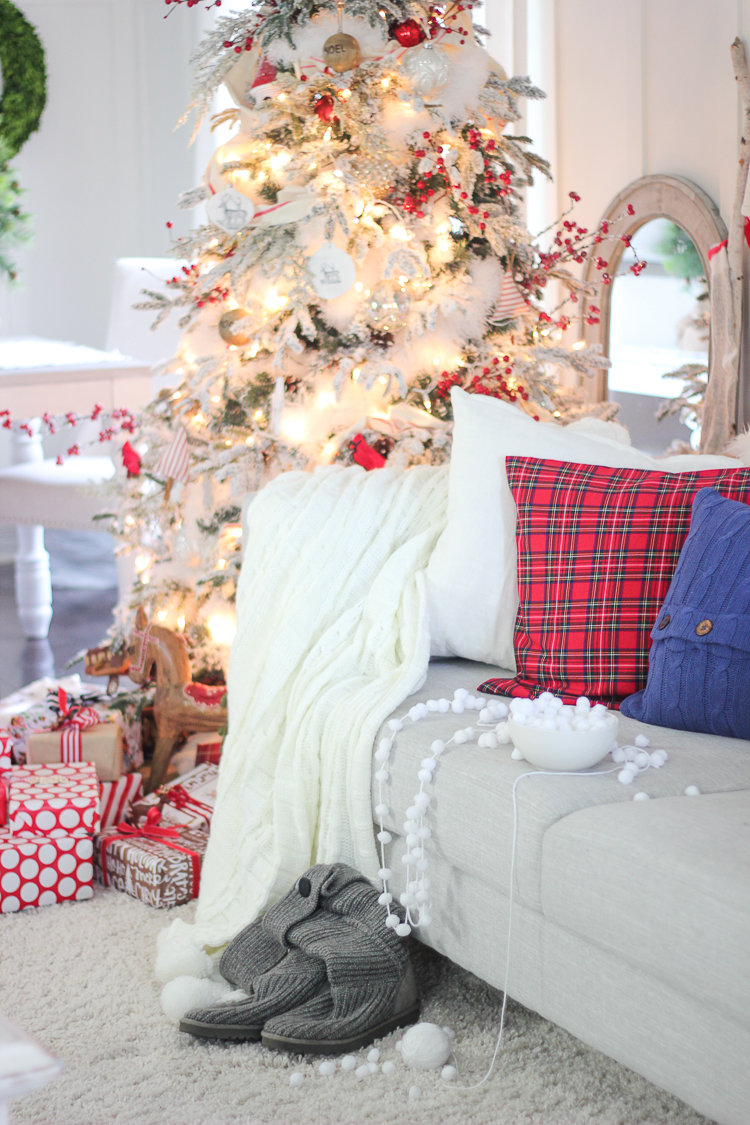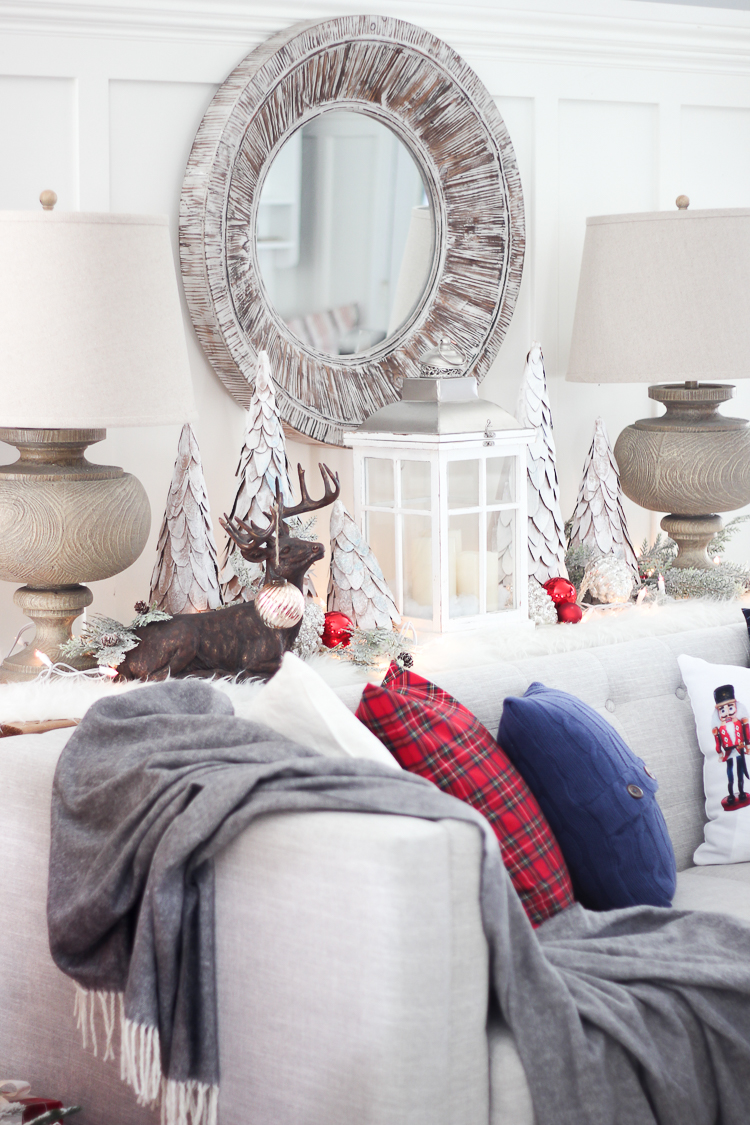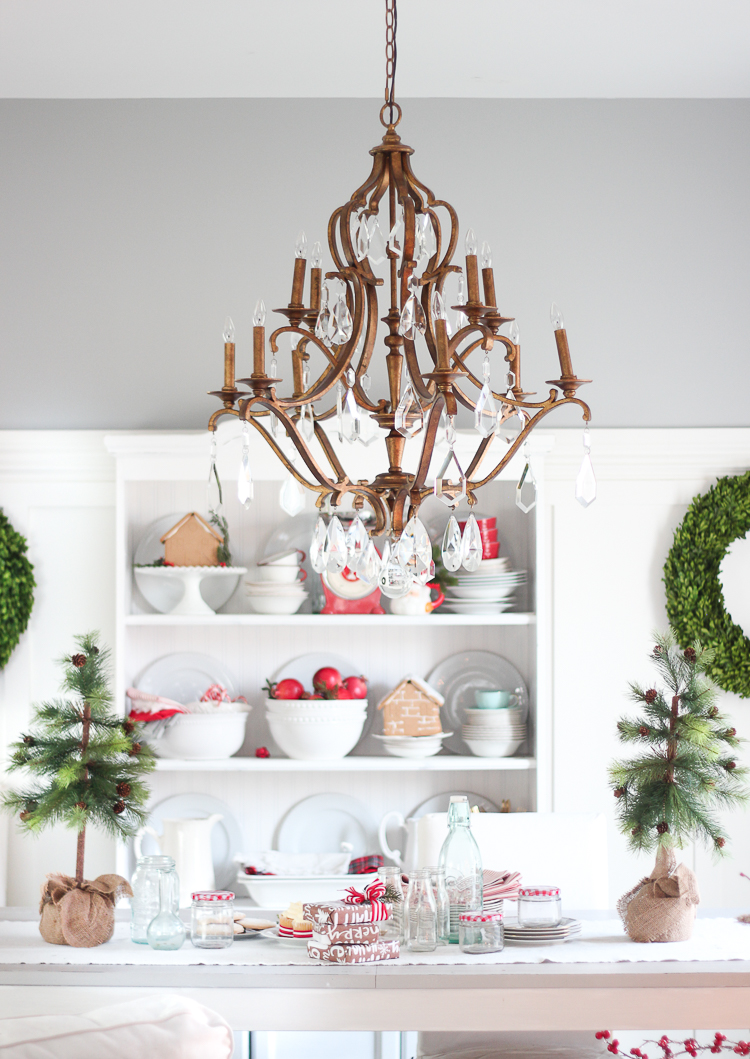 A quick look at our dining room and the chandelier from Joss & Main.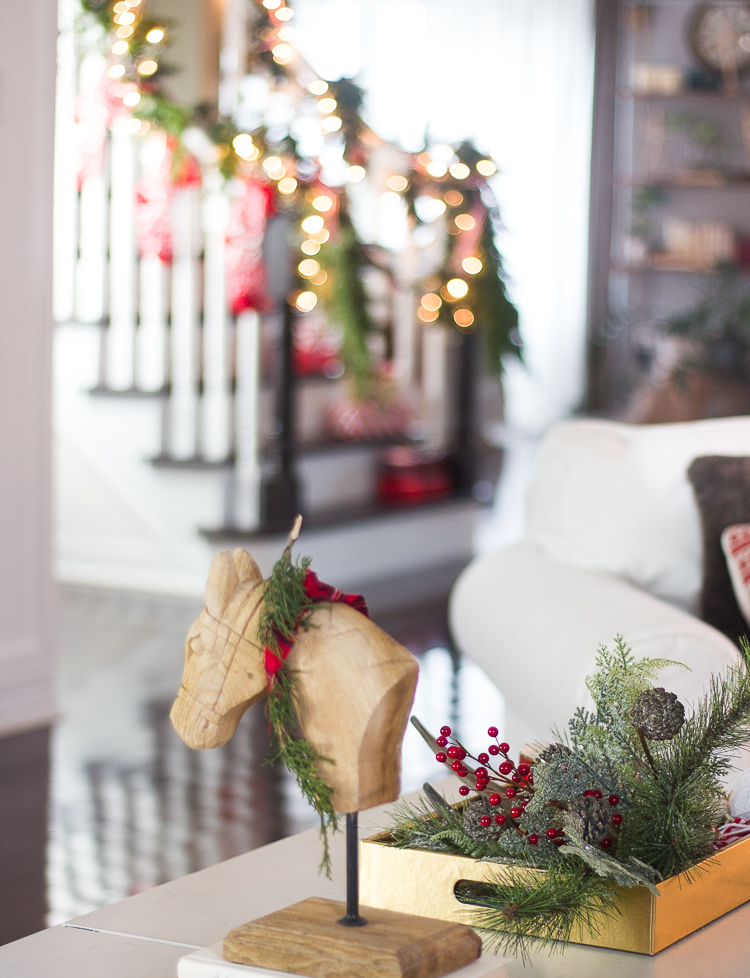 Let's head on over to the family room shall we?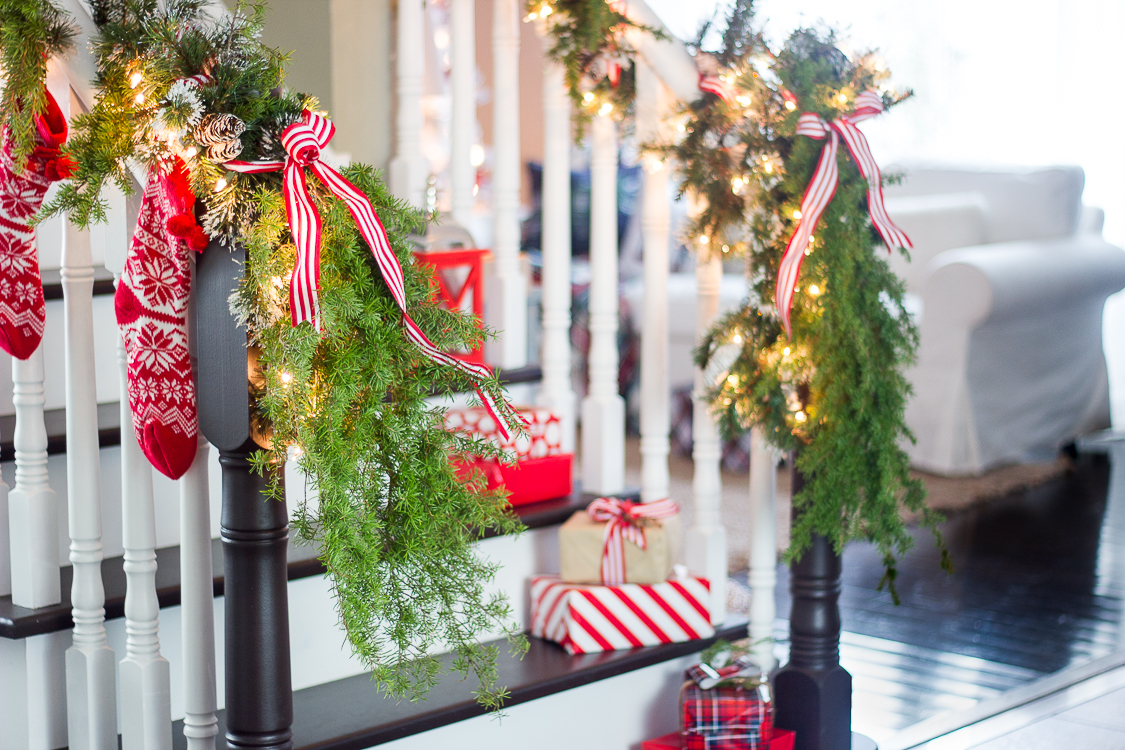 We painted our stairs this past summer and I've been waiting for the moment to dress them up for Christmas ever since.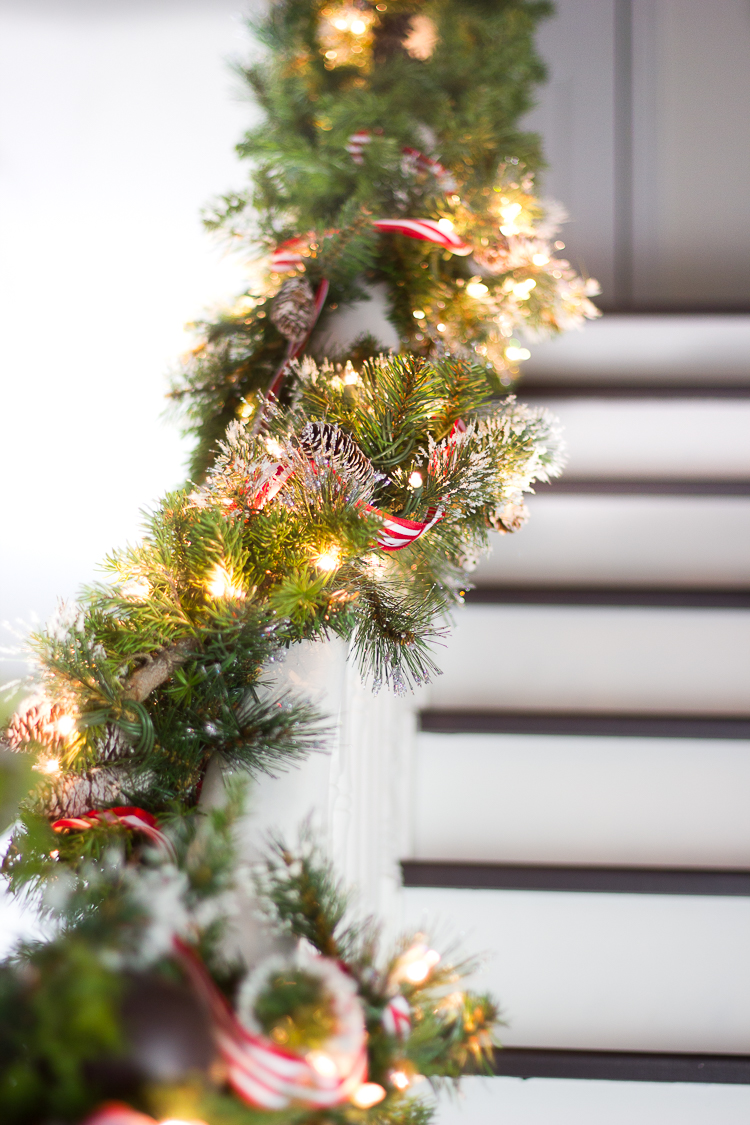 This garland from Joss & Main comes pre-lit and it has the prettiest frosted shimmering tip.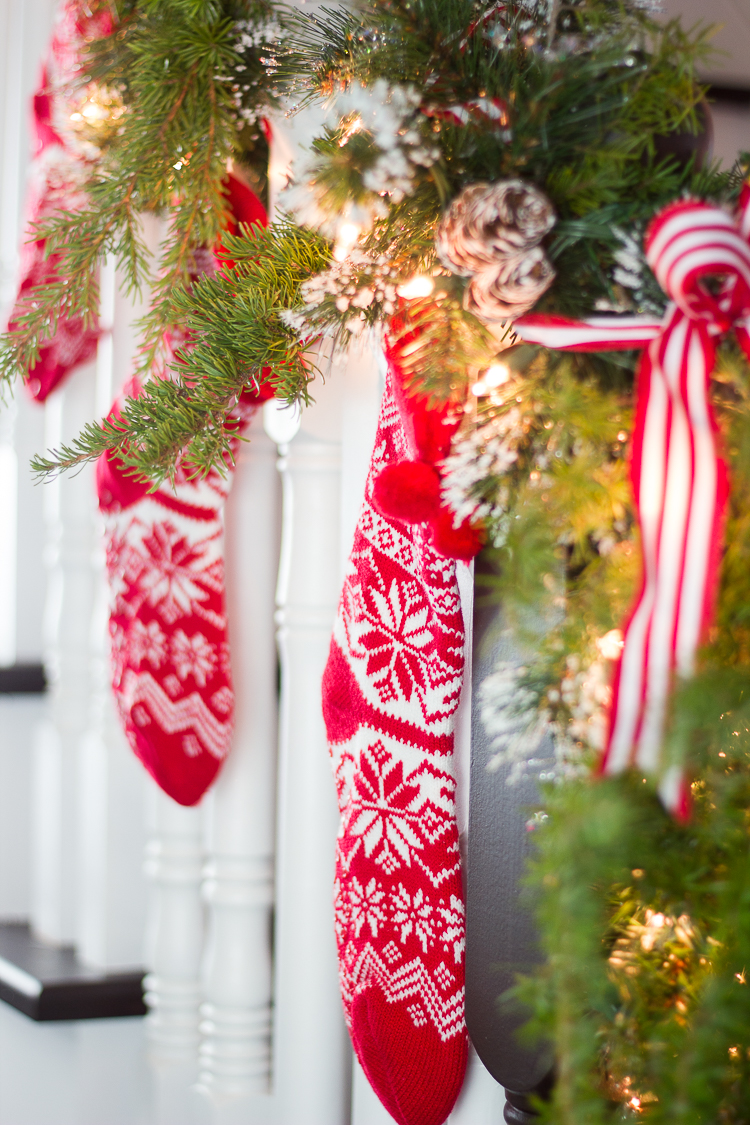 One of my favorite tricks is to add real greenery to faux garlands. It makes them look fuller and adds a sweet scent of pine.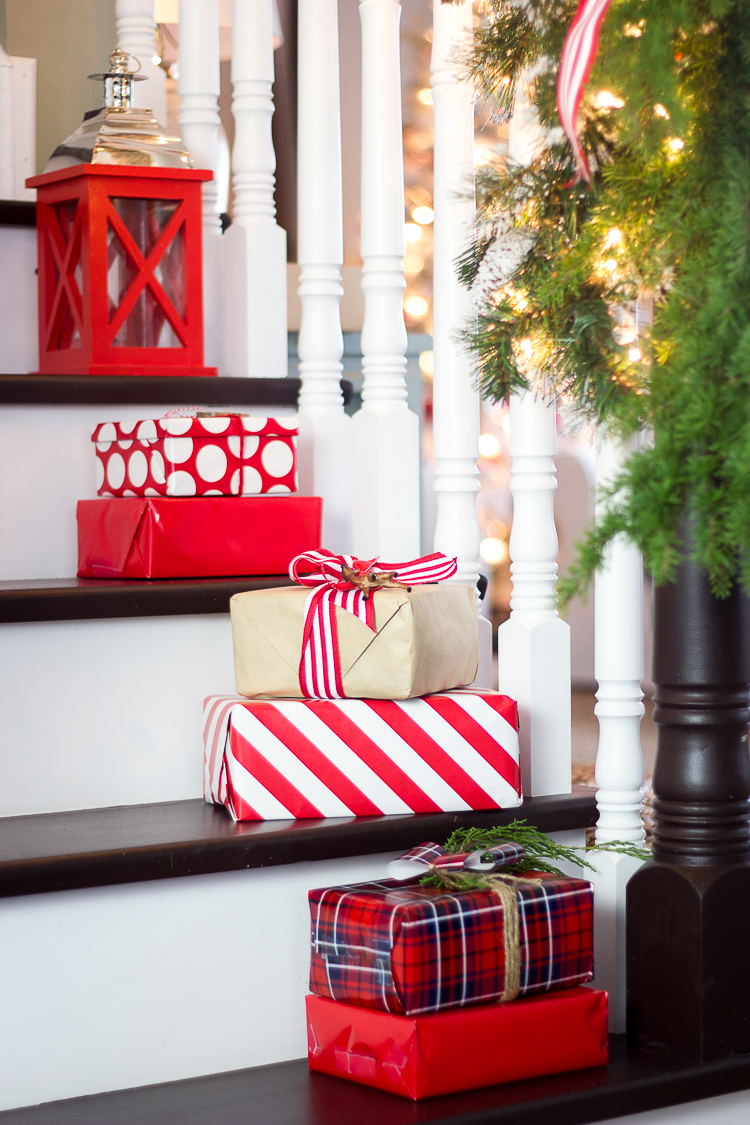 Even though I'm probably the world's worse wrapper , I like using wrapped gifts as part of my Christmas decor. You can read more about that HERE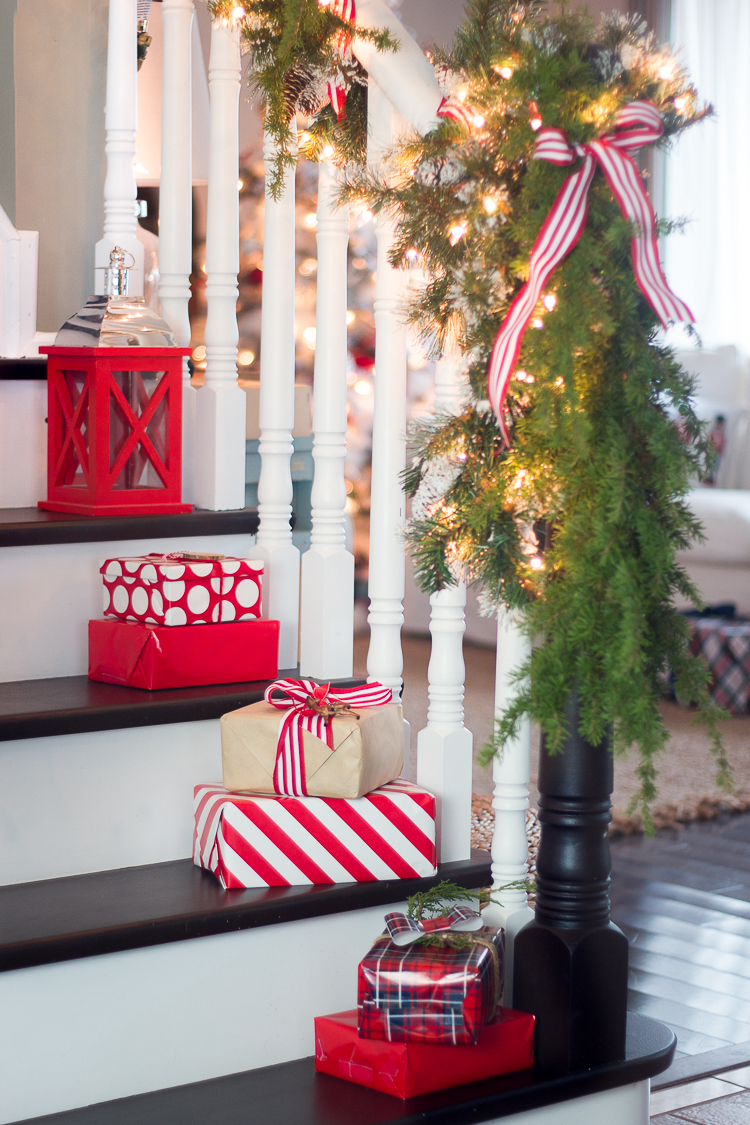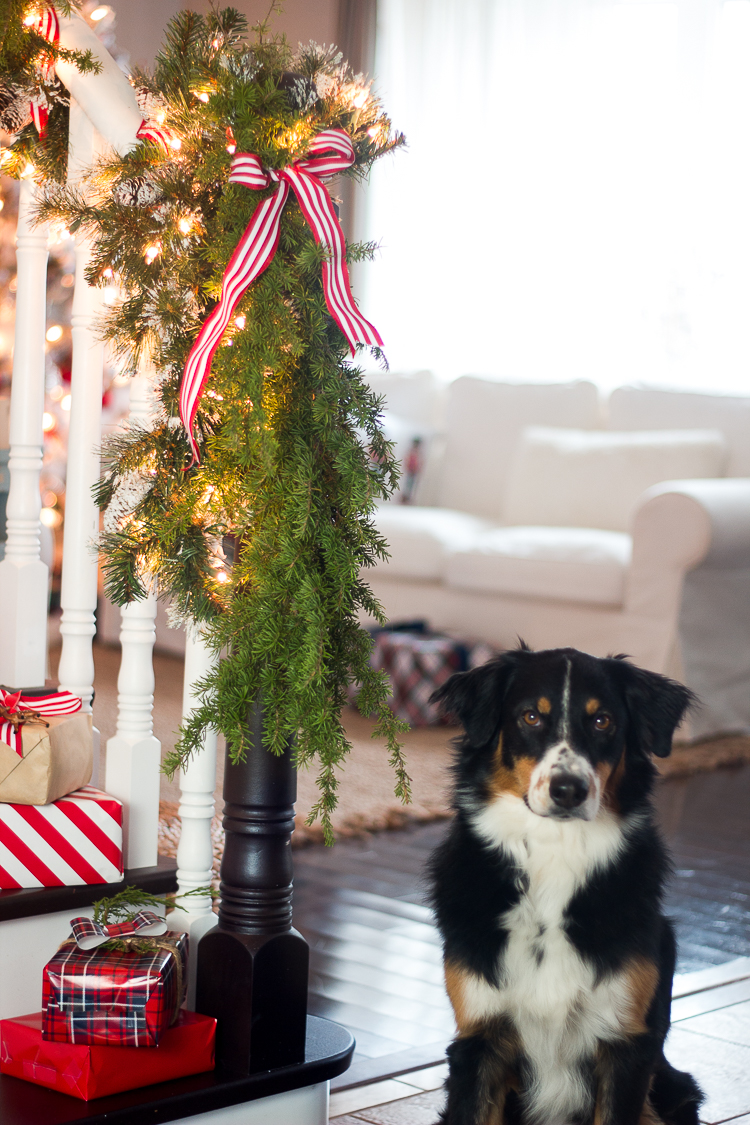 Have you met Brody? He's always near me so he makes it into a lot of the photos in the blog. He started posing for photos when he was a pup so he's very good at it. He thinks he's going to get cheese after every 'click' of the camera. ha.
Let's go around the corner…
This is our family room and probably one of the coziest rooms in our home. As you can see, I used lots of red and plaids.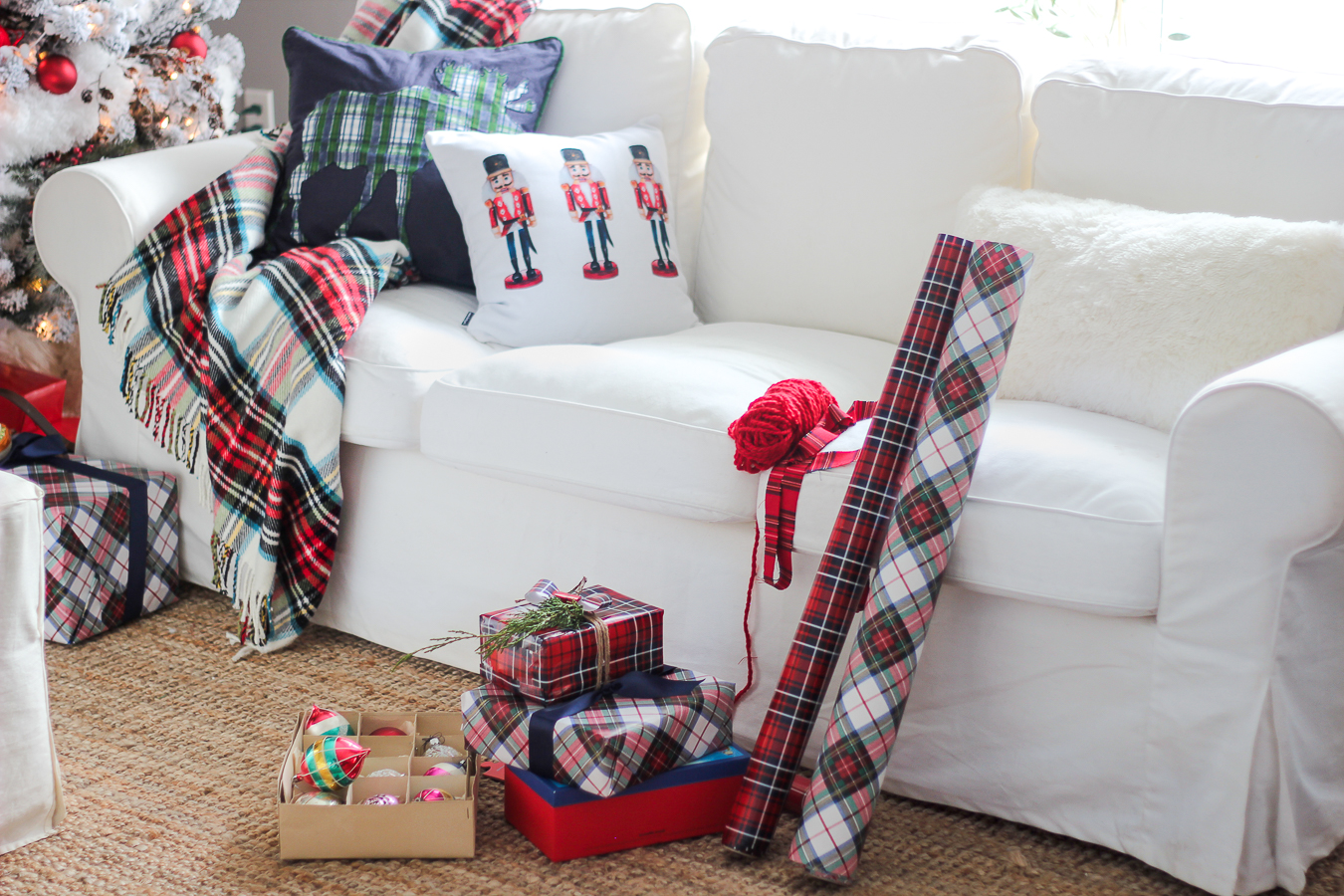 I often get asked how I keep our couches so clean with 3 kids and a dog, and truth is, they're usually covered with throws which I wash regularly.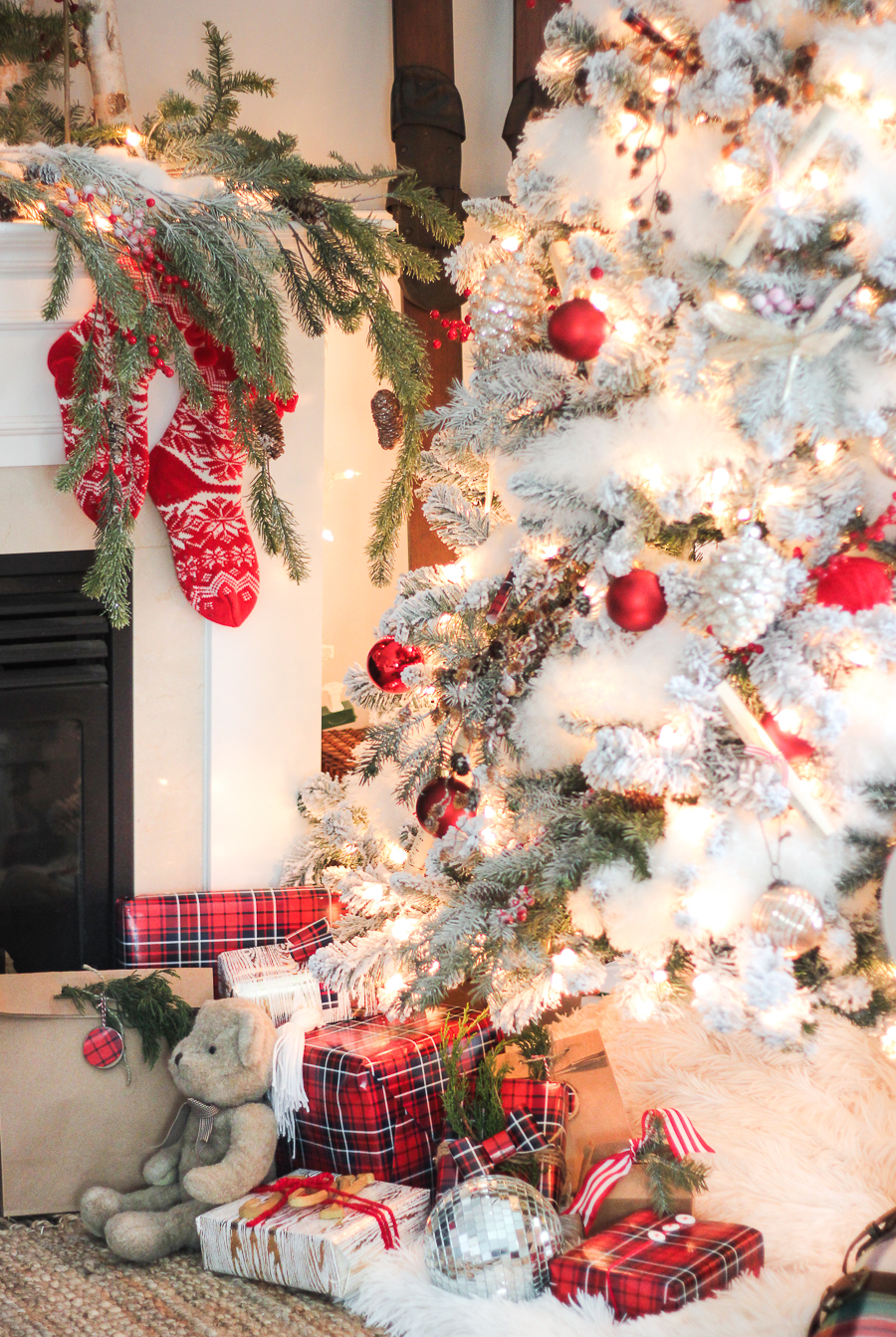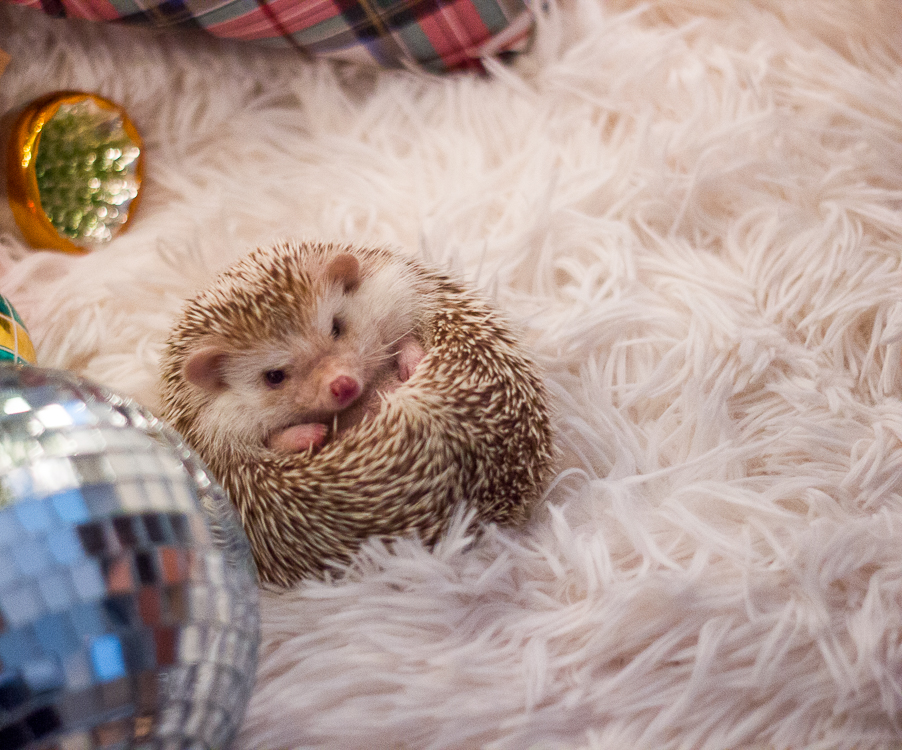 I don't think I've ever shared a picture of  Stella our hedgehog here on the blog, but thought it's fitting since she's pretending to be an ornament…ha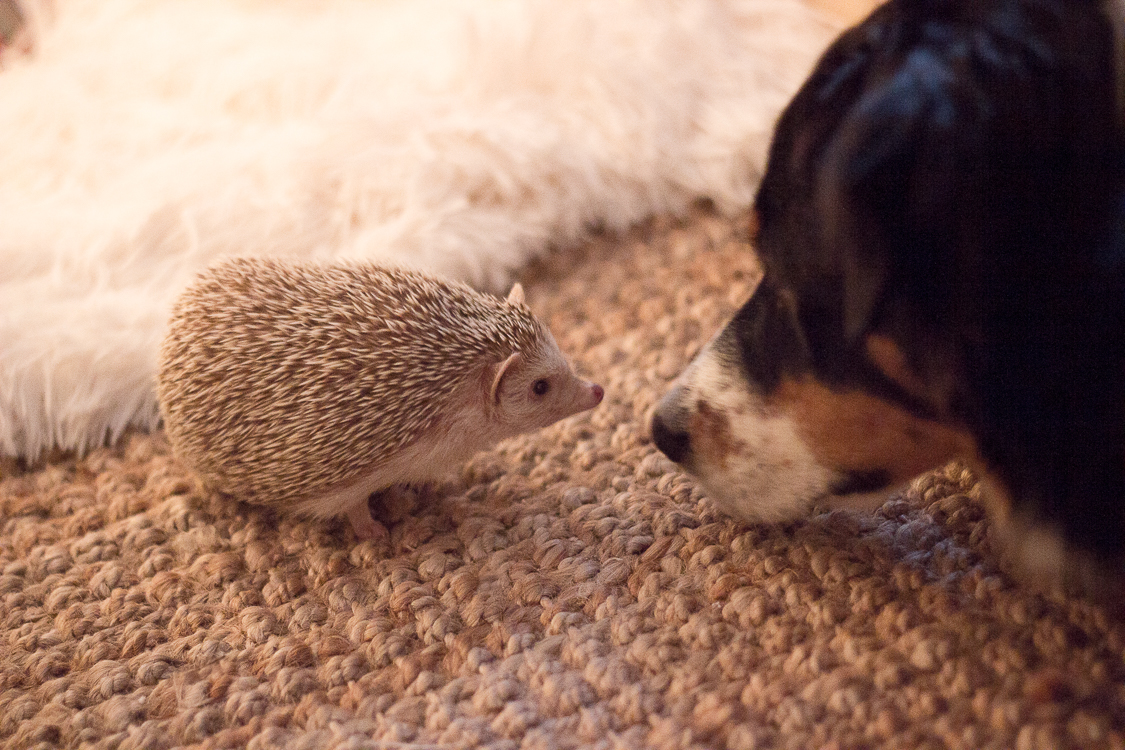 They are very intrigued by each other, and sometimes Stella will climb on Brody and he gets extremely nervous.

But I digress. Let's take a look at the mantel, which this year reminds me of a little scene from a winter forest.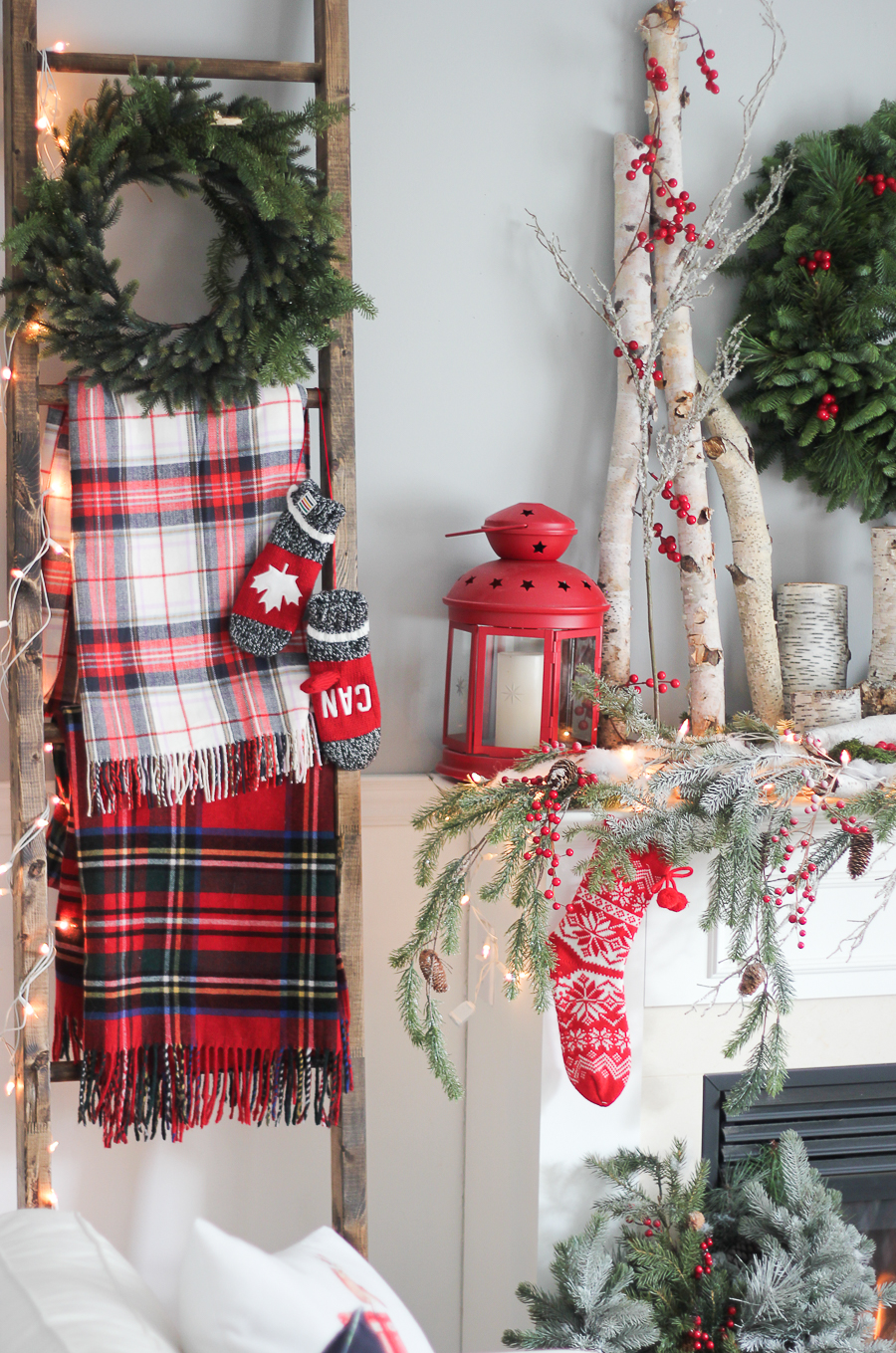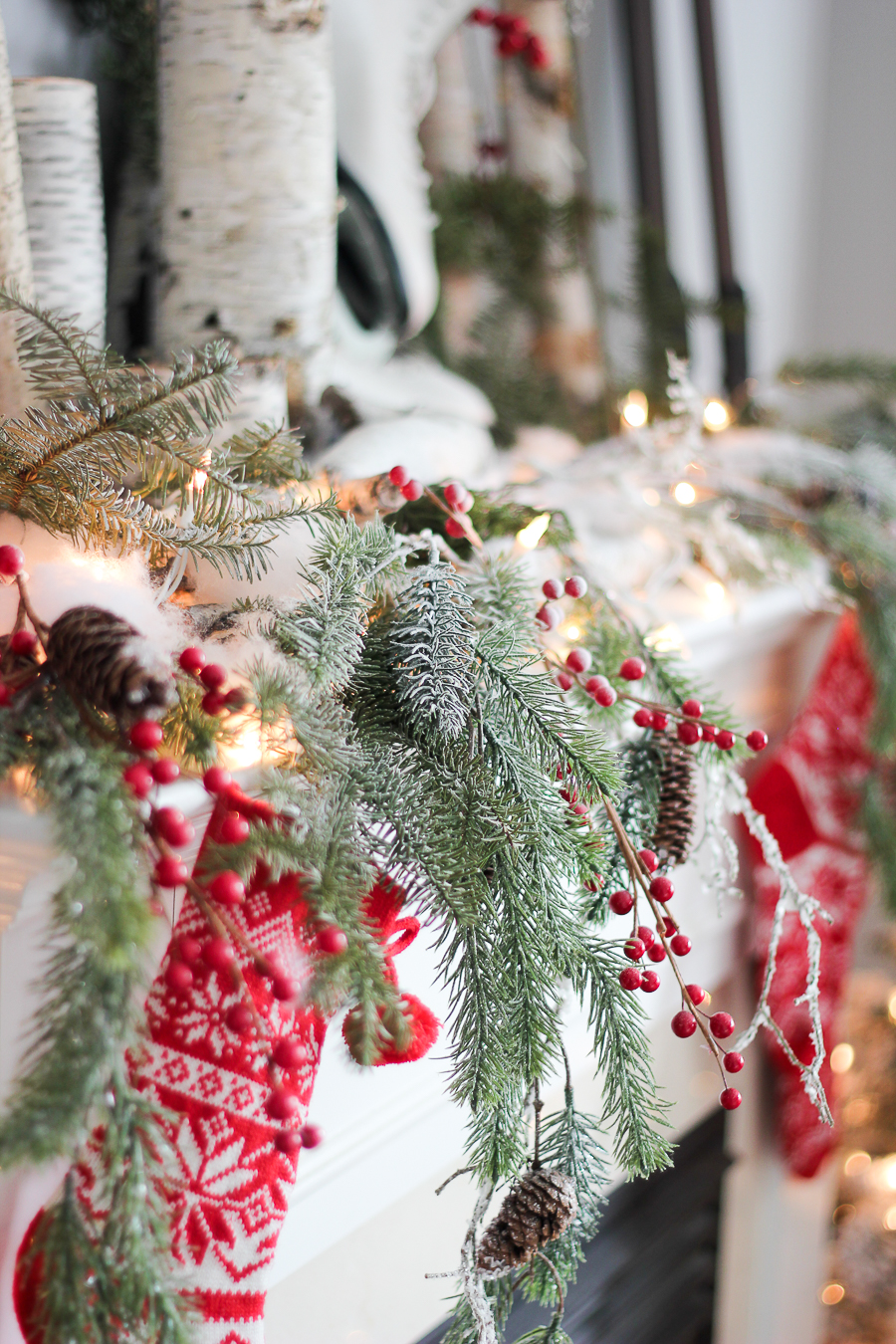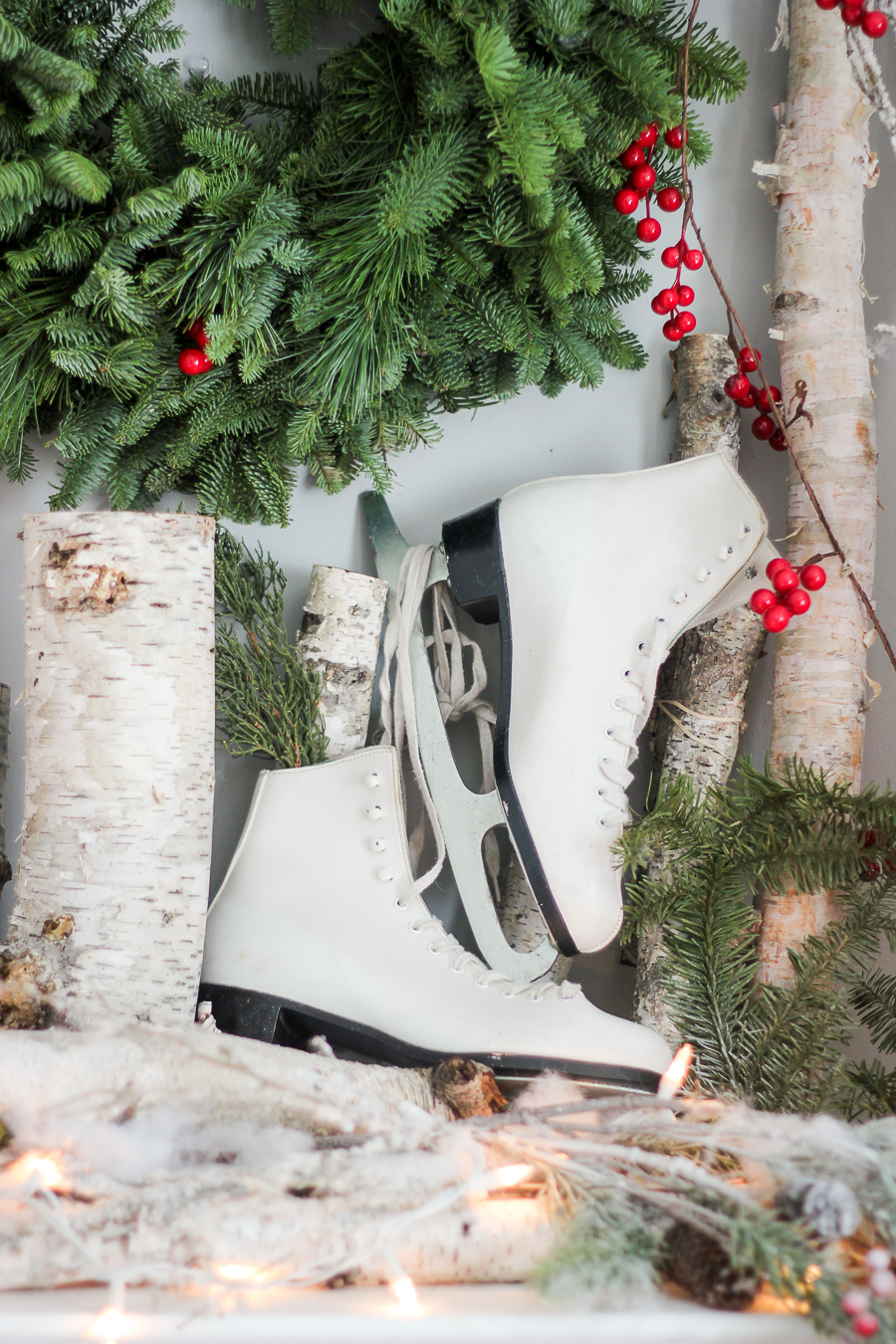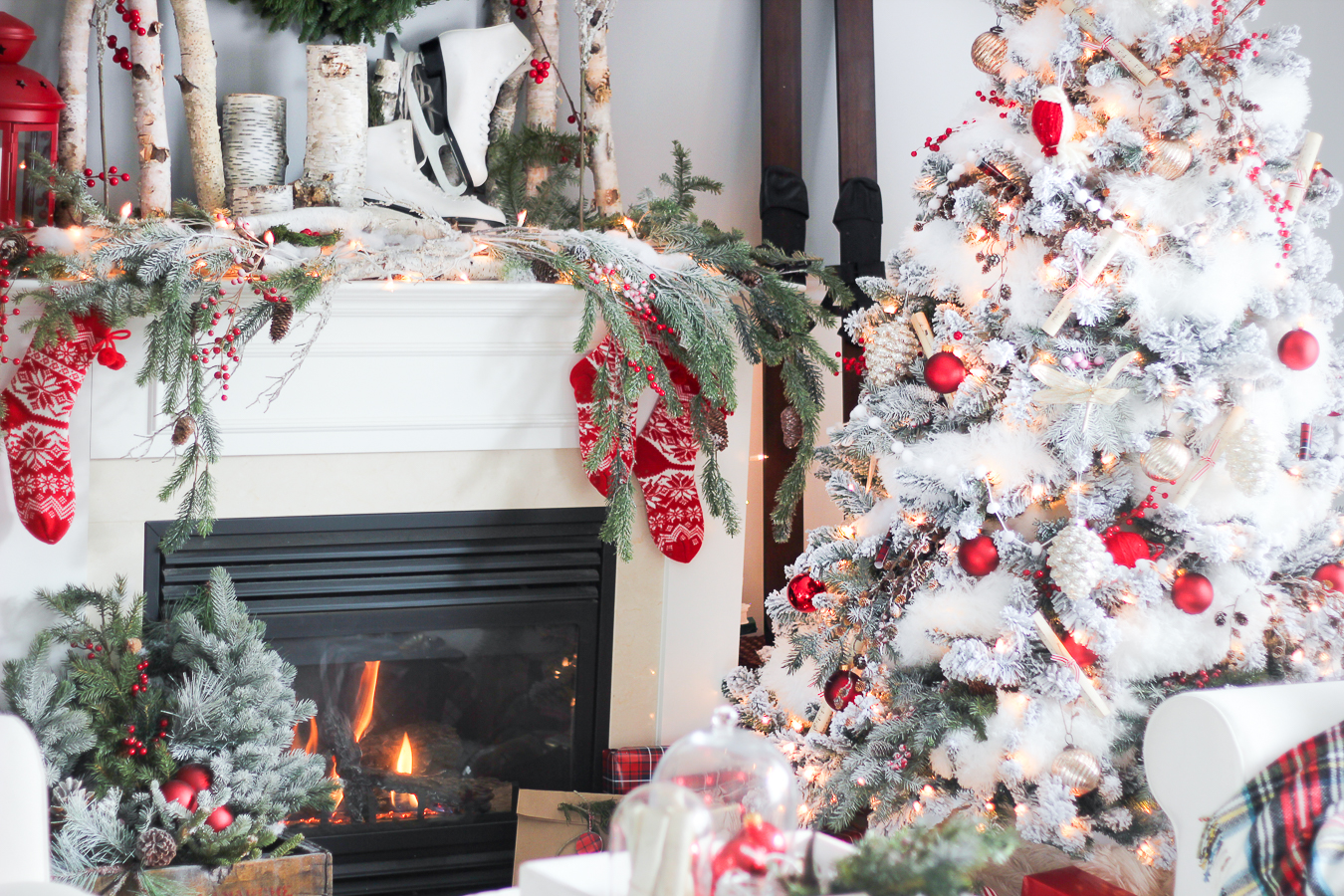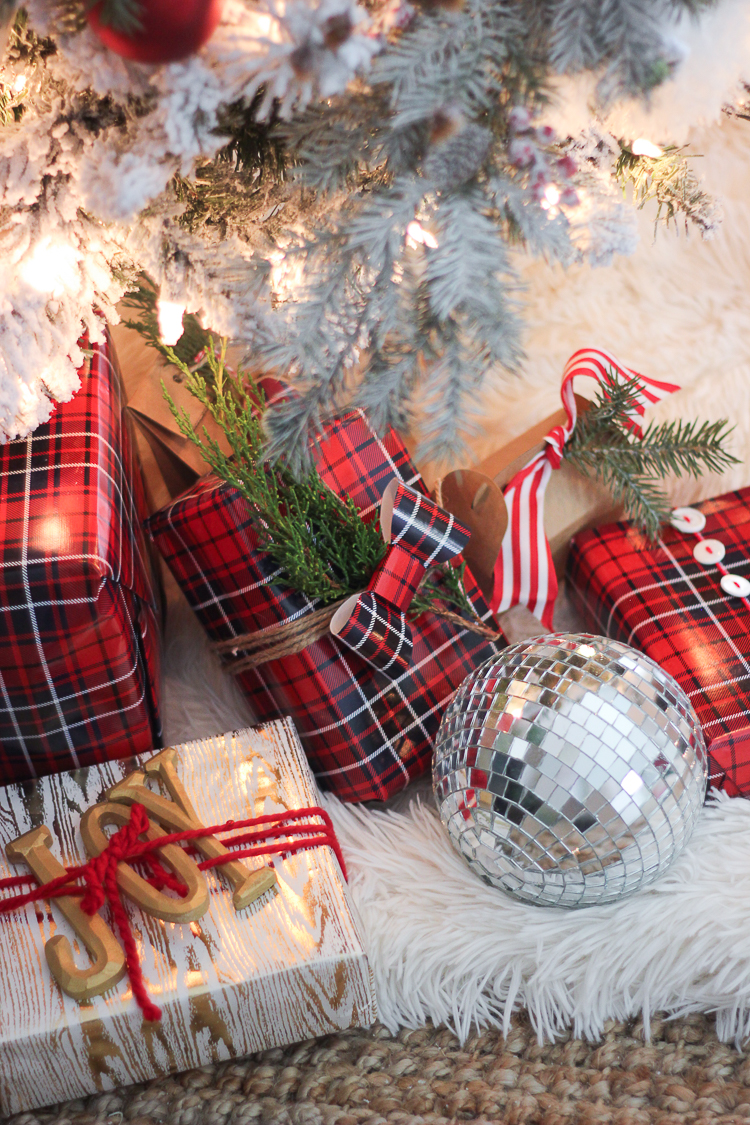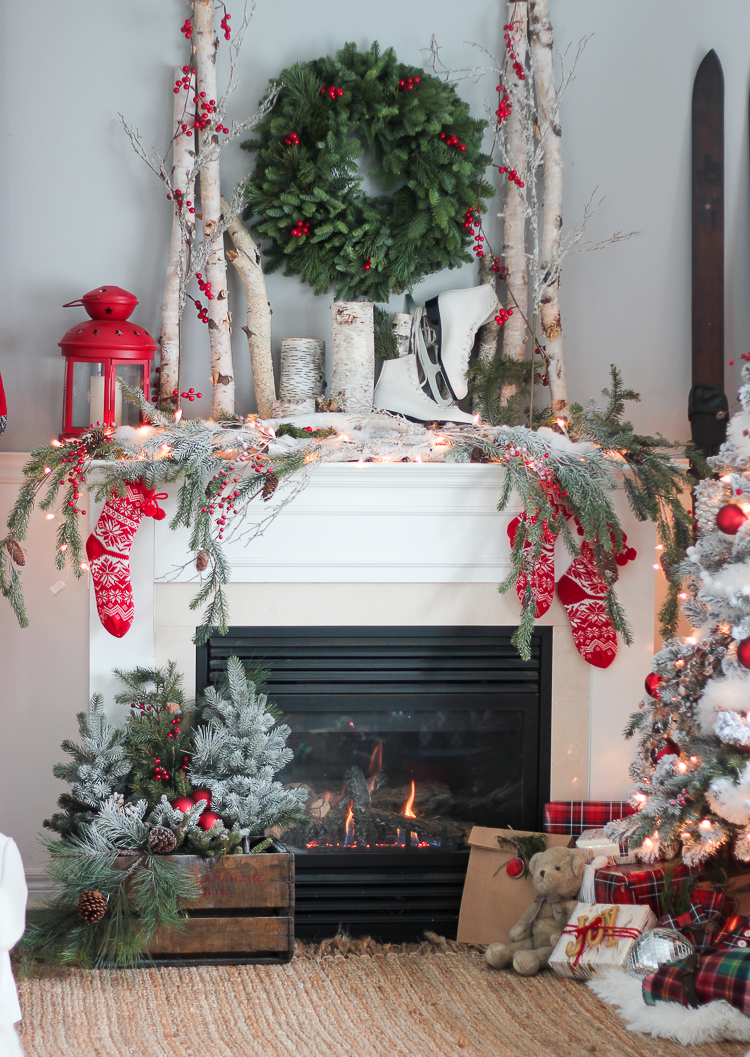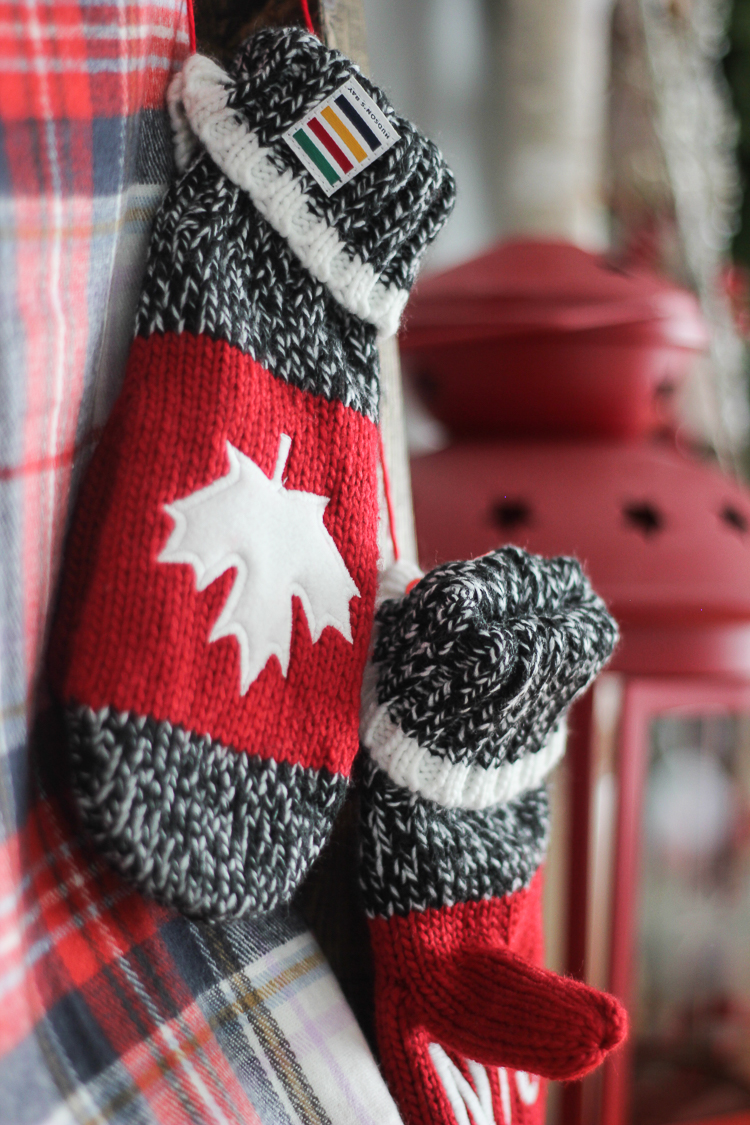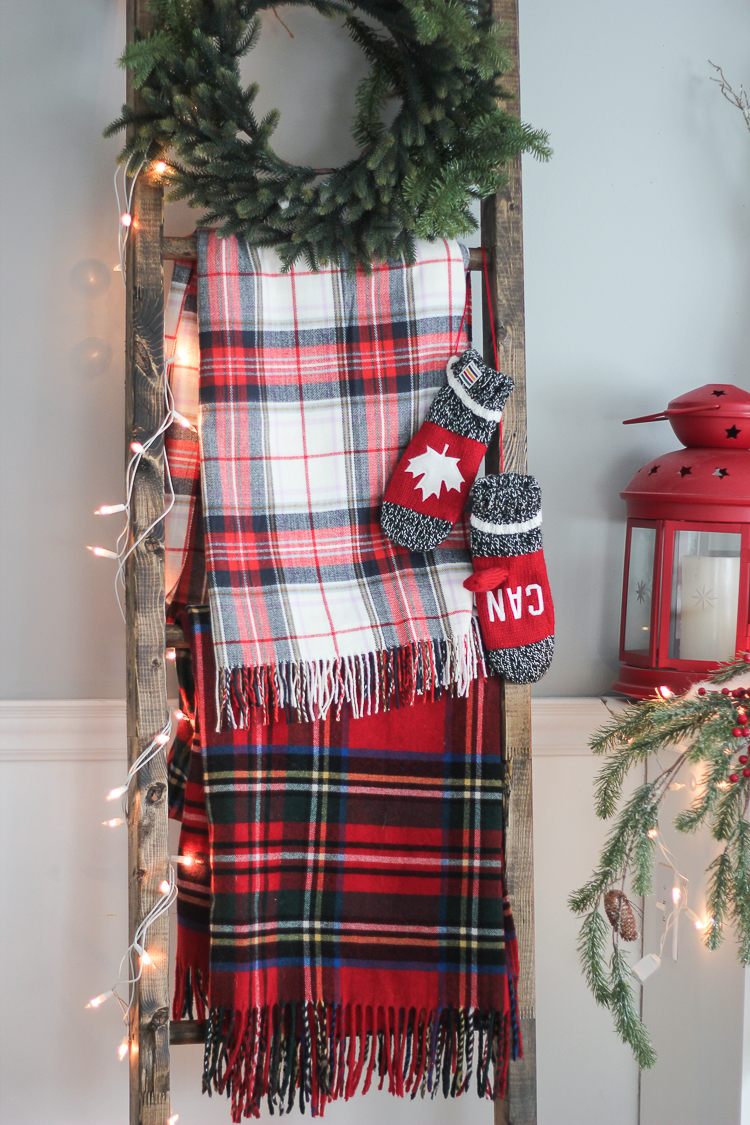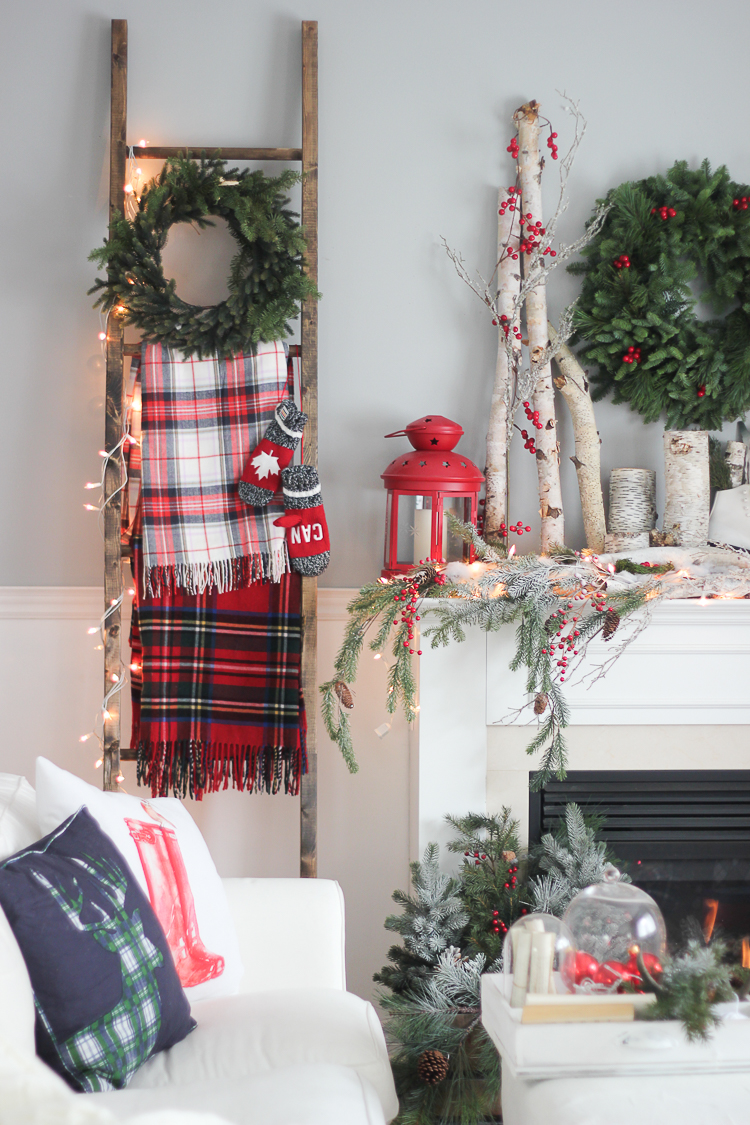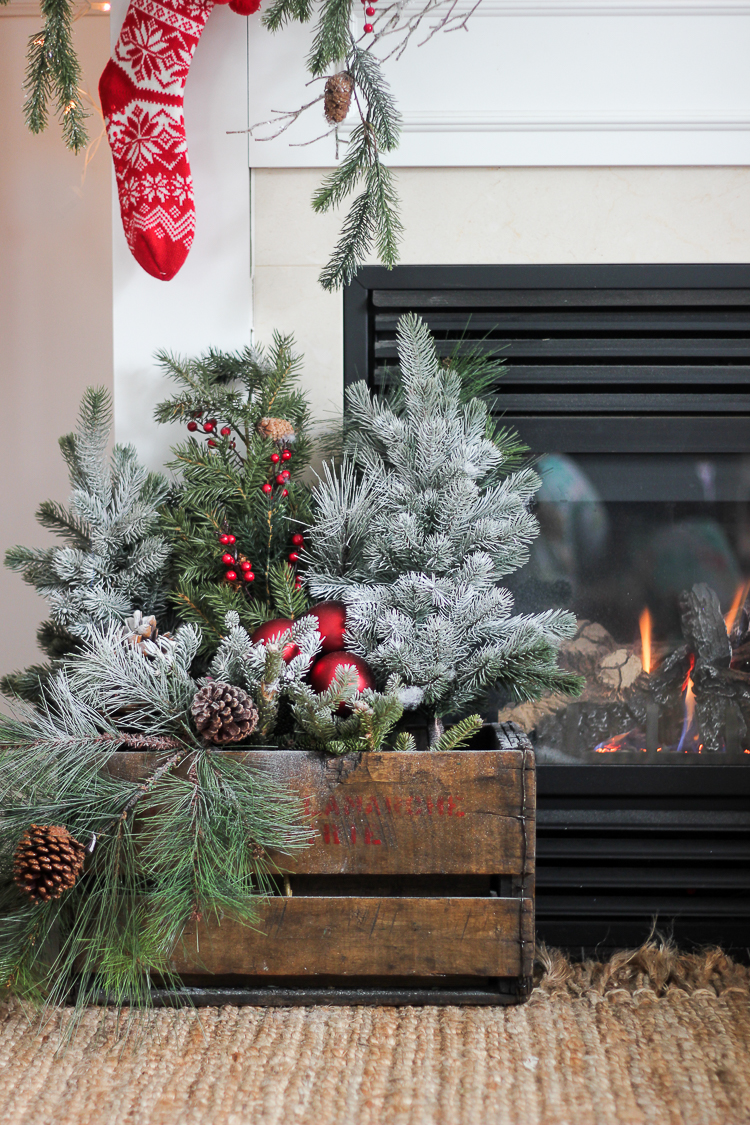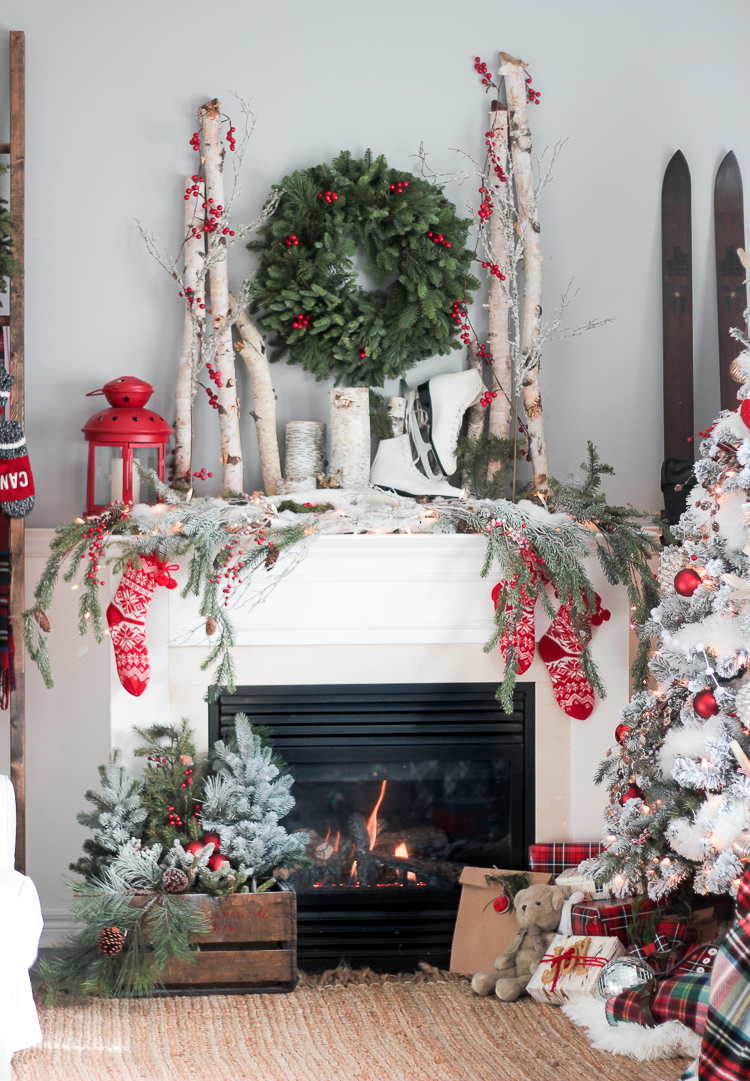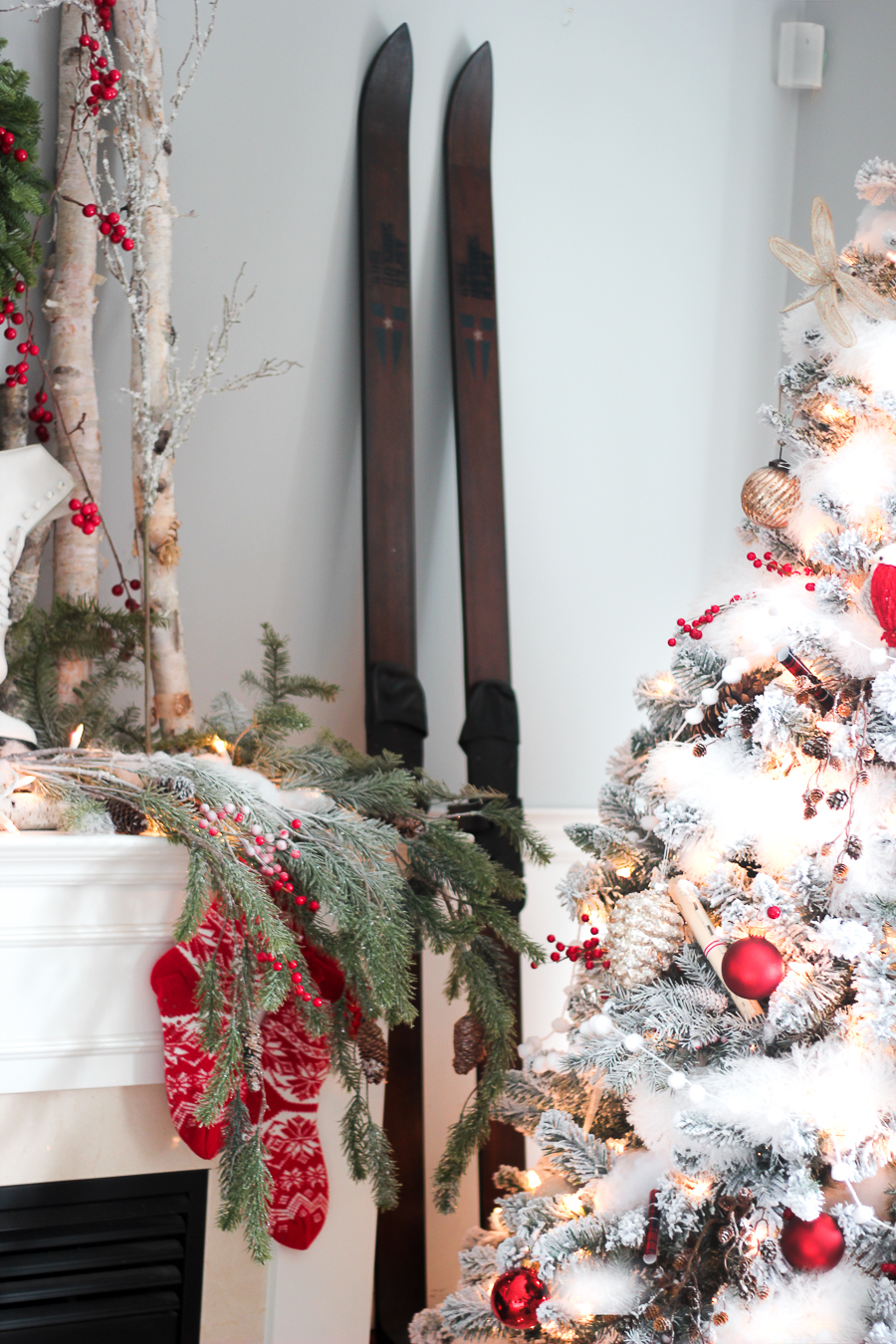 These amazing skis are from Joss & Main as well. They're a great accent for a wall.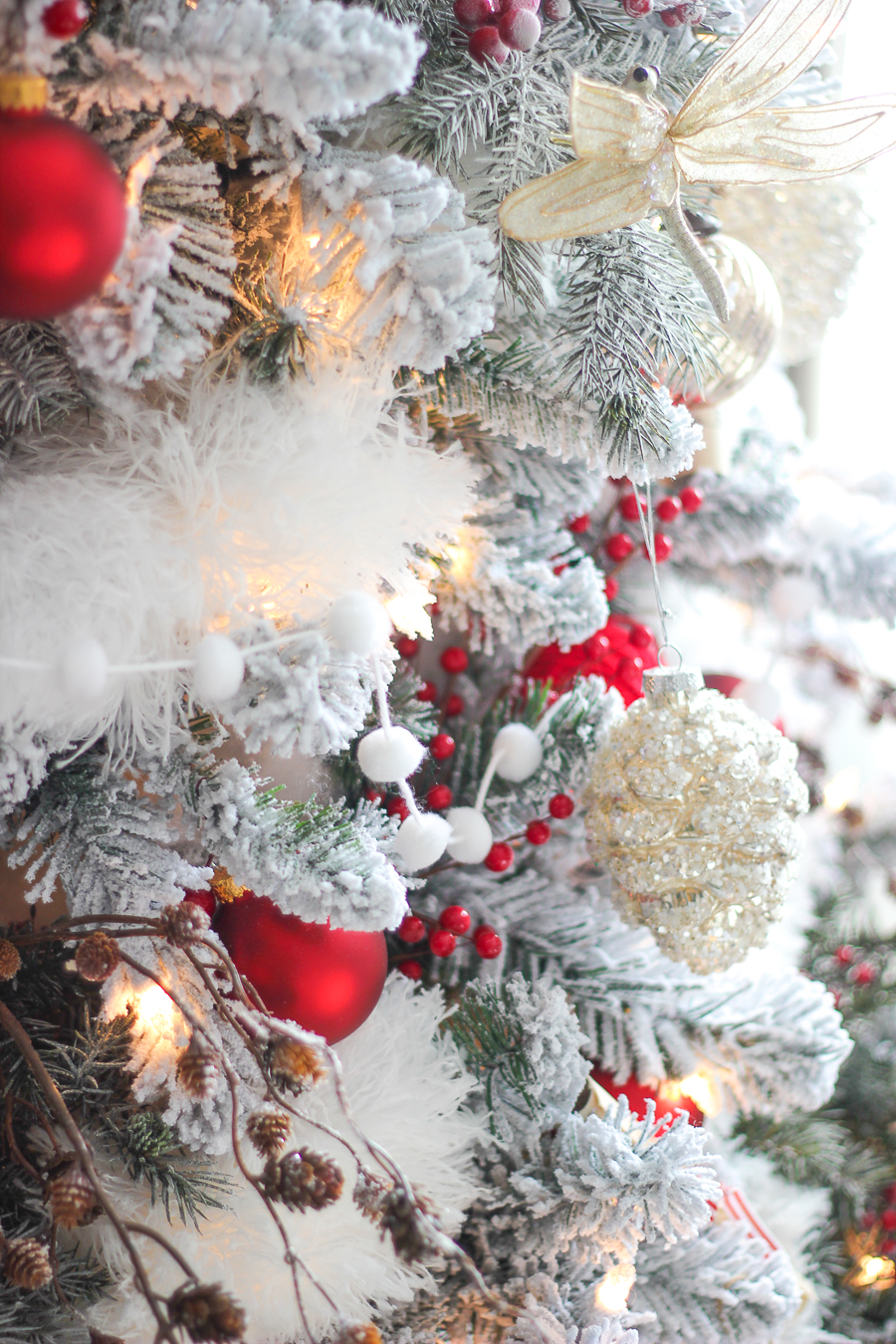 Here's the pompom garland Bella and I made.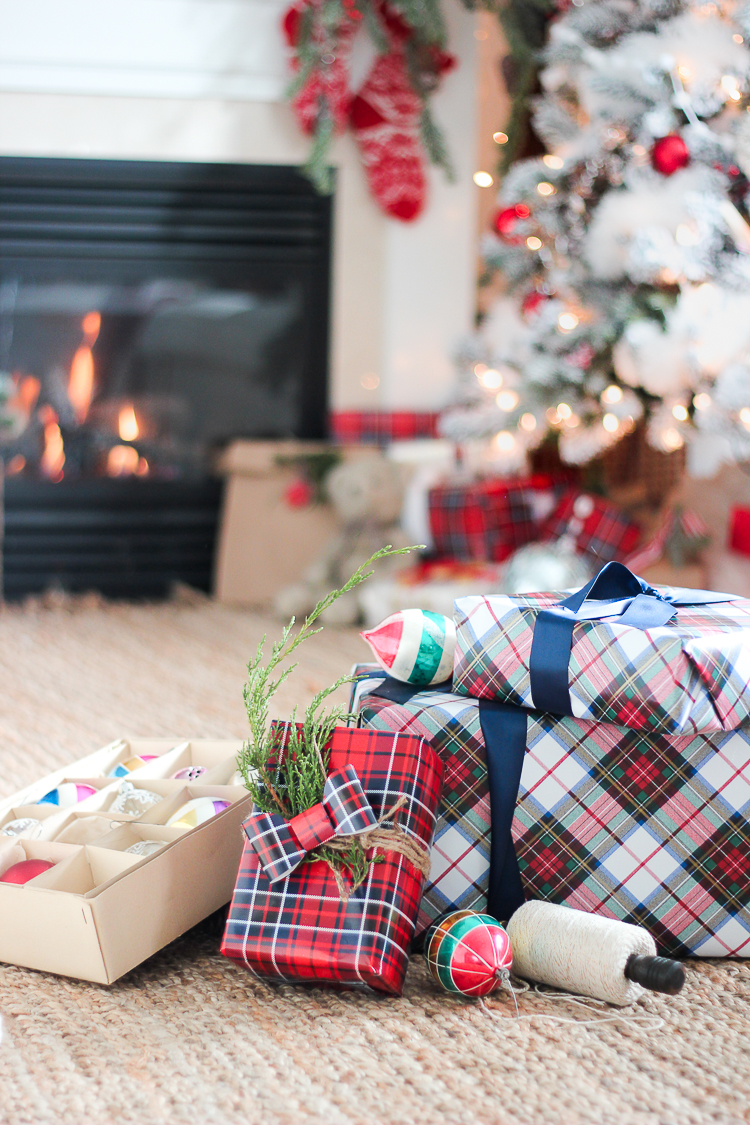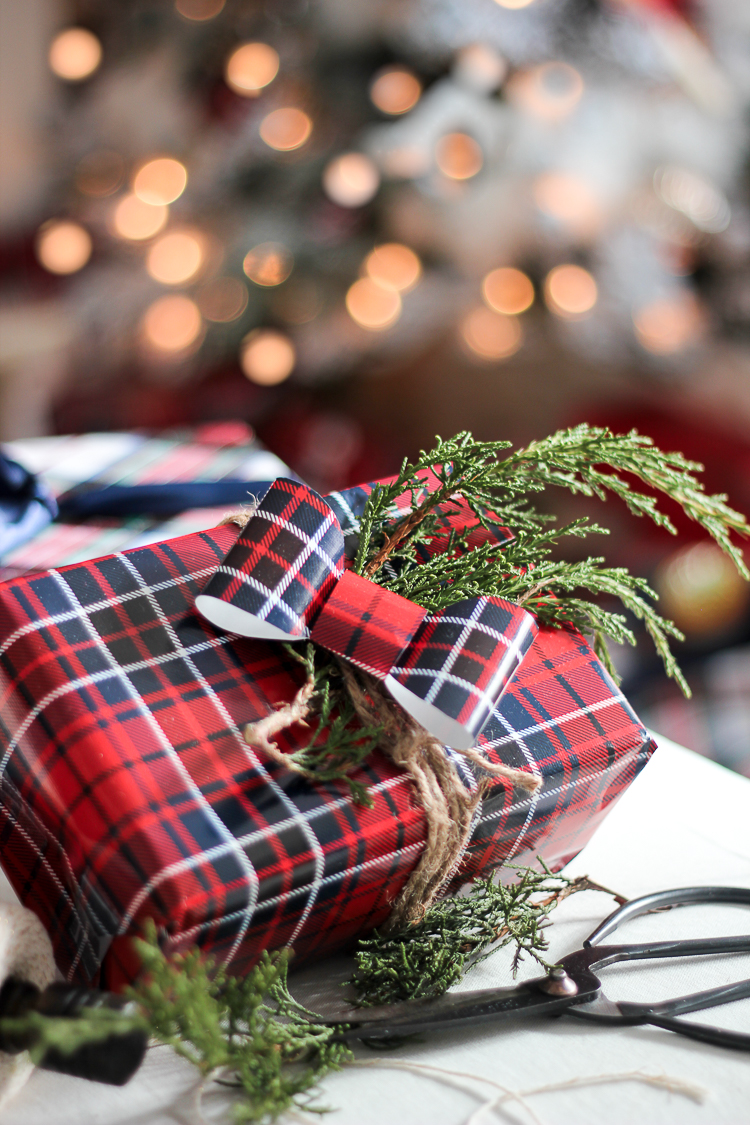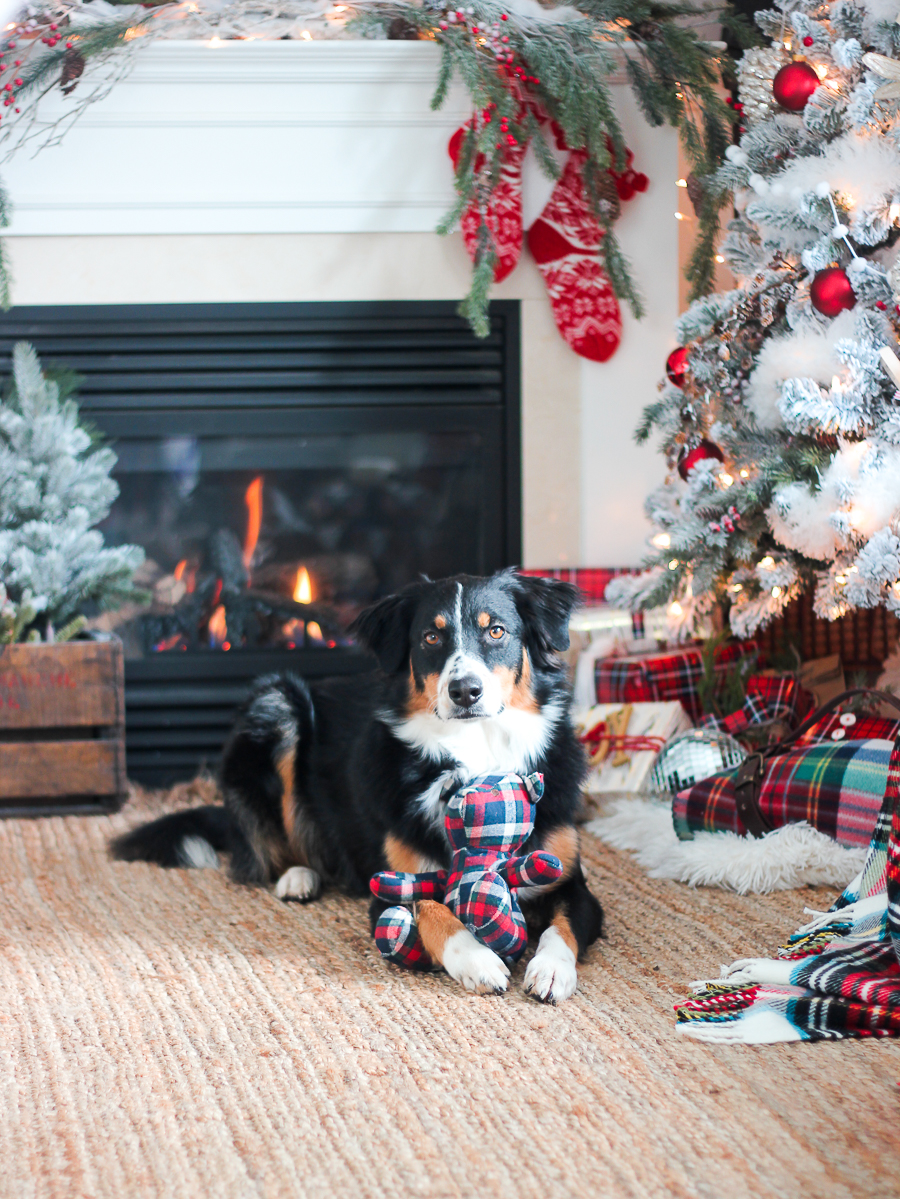 I  know I'm biased, but he's so handsome…:)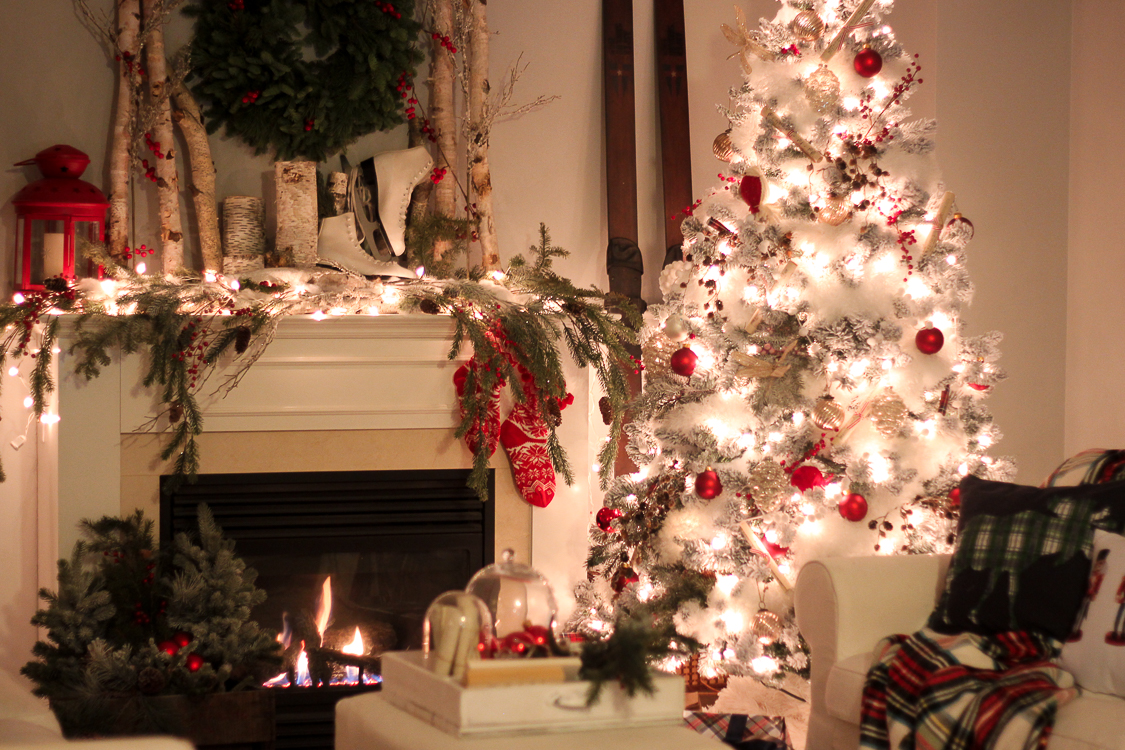 There is always something magical about the glow of a Christmas tree and a roaring fire.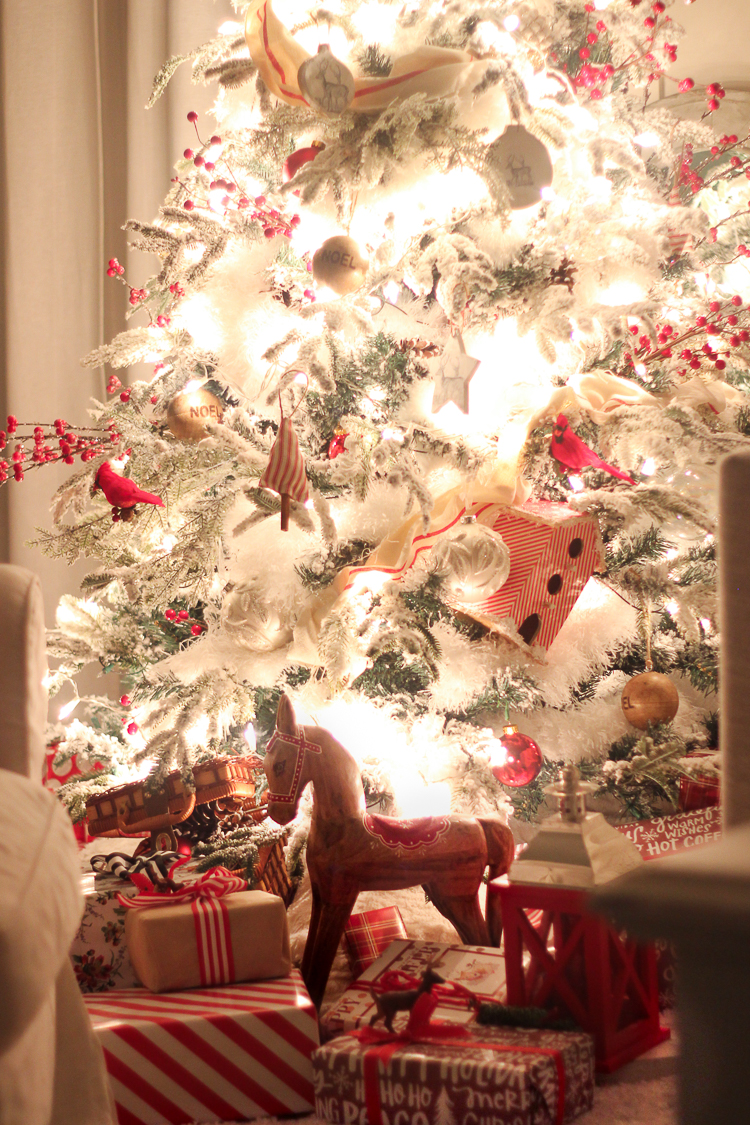 Here's the tree in the dining room in the evening.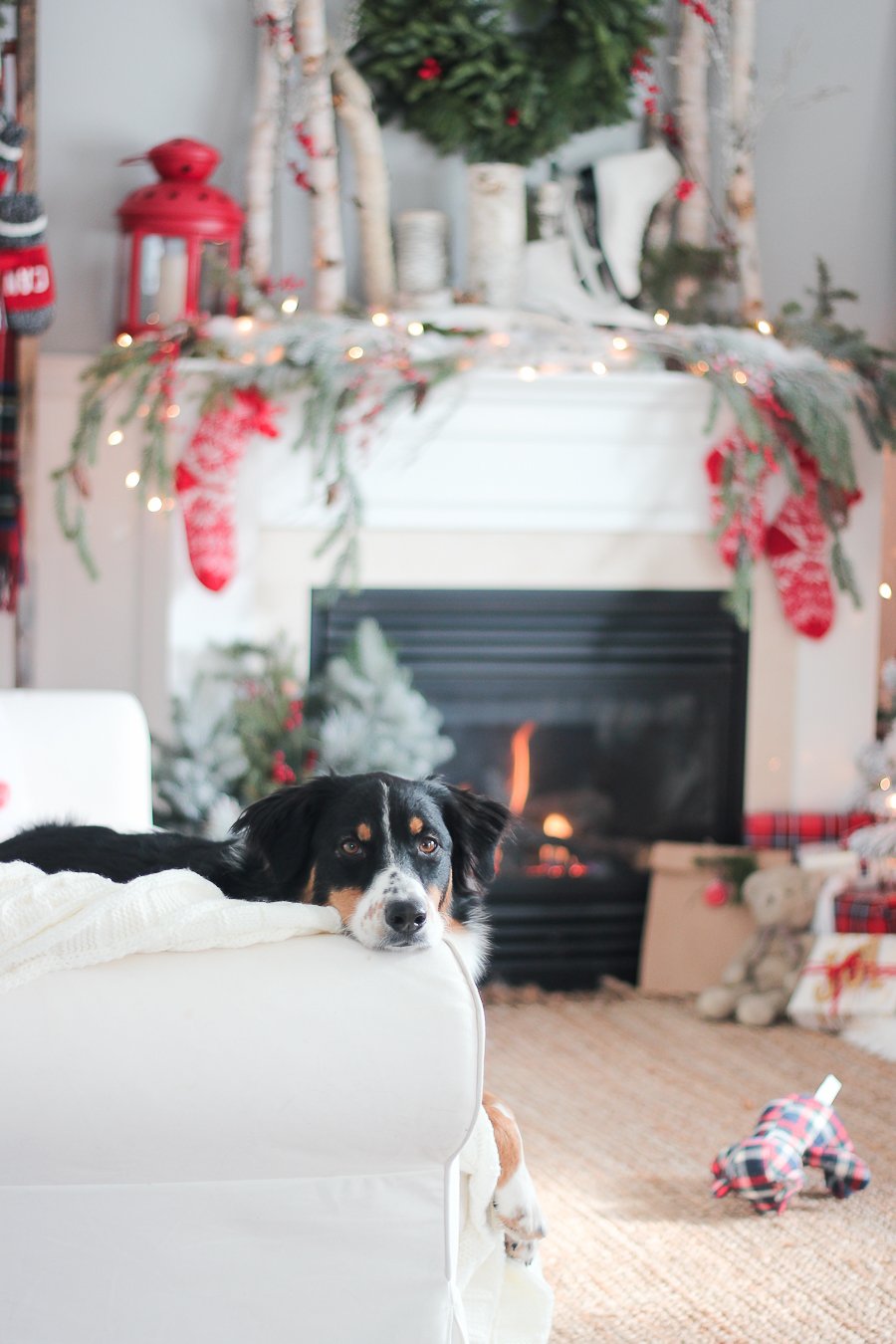 That's it for now…I hope you can come back tomorrow for the the last part of my Christmas tour.
I want to thank you so much for stopping by. I truly hope that you found some inspiration, but most importantly, I hope that as you travel through these home tours, you are reminded that home is about the people who you do life with. The laughter, love, joy and the memories you make within those walls.
God bless my sweet friends, and Merry Christmas!
For unto us a Child is born,
Unto us a Son is given;
And the government will be upon His shoulder.
And His name will be called
Wonderful, Counselor, Mighty God,
Everlasting Father, Prince of Peace.
Next stop – the very talented Maria from The Rusty Hinge. You won't want to miss this one…:)