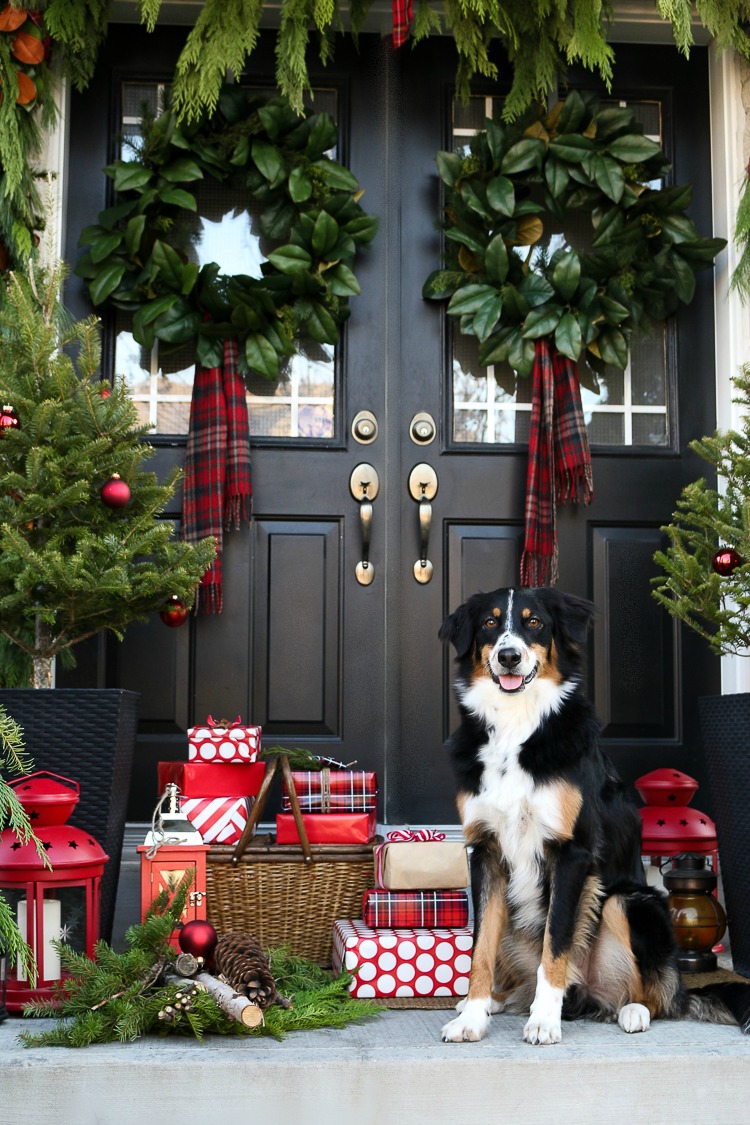 Hello friends. Thank you so much for visiting the third and final part of our Christmas home tour.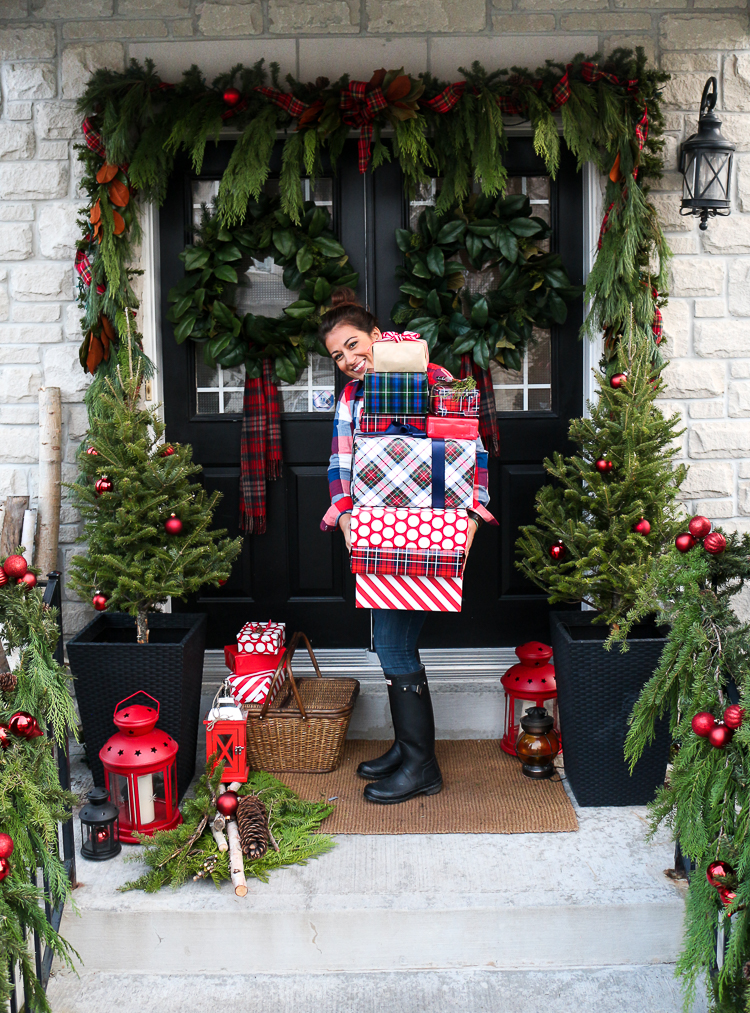 If you are new to Craftberry Bush – welcome! I'm so happy that you are here.
You can view parts 1 and 2 of my Christmas home tour here and here. If you have followed along, I hope you have enjoyed your time thus far and have found some inspiration along the way. I would also like to thank you for your kind words this week as they have meant so much to me.
If you have been following the tour along, you may have already seen Julie's home. Julie is one of my favourites and is amazingly talented at making simplicity look exquisite.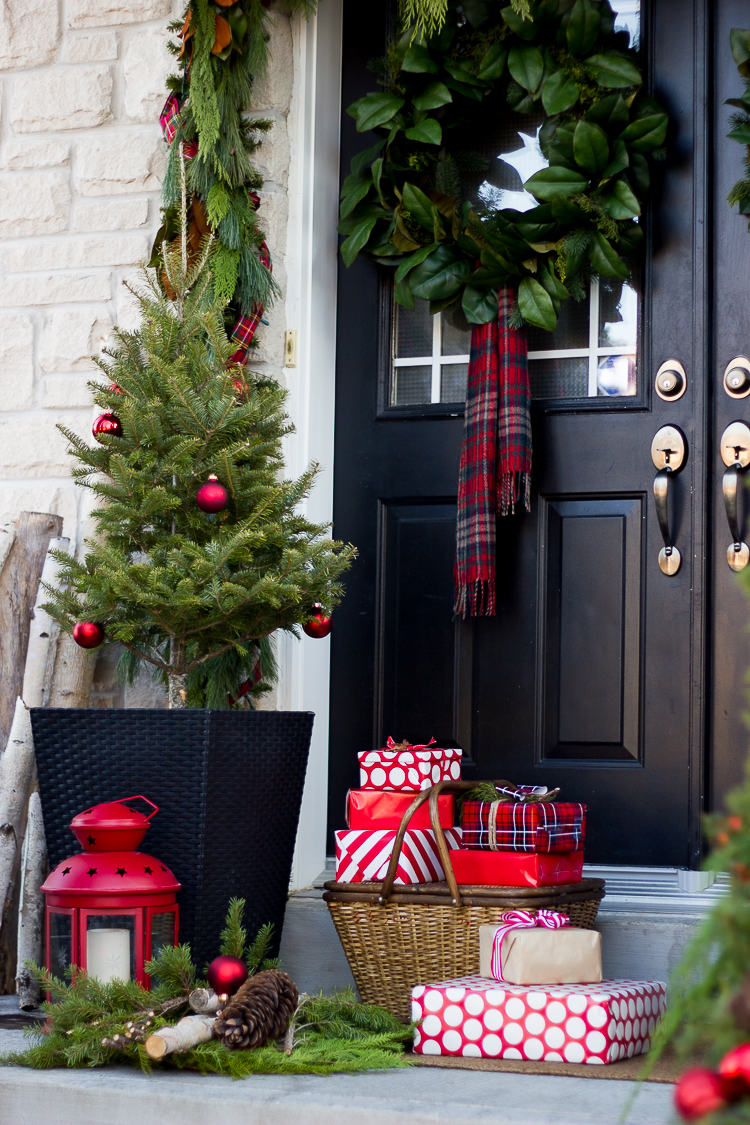 This Christmas tour kind of ends a little backwards as I'm showing our front porch. It has been raining of late and I hadn't been able to take photos until yesterday, but once the opportunity presented itself, I had so much fun setting this little space up as my sister was here and was able to get a little peek into my crazy blogger lady life.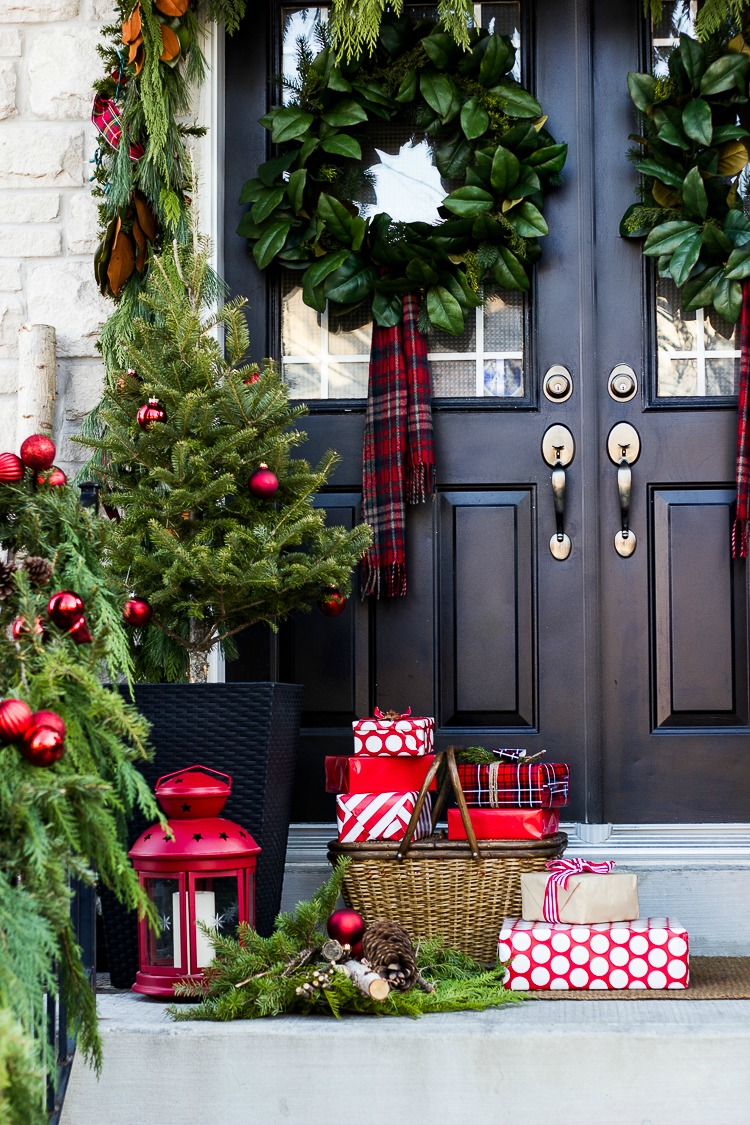 Having her here almost made me forget that my neighbours were probably watching me from their windows.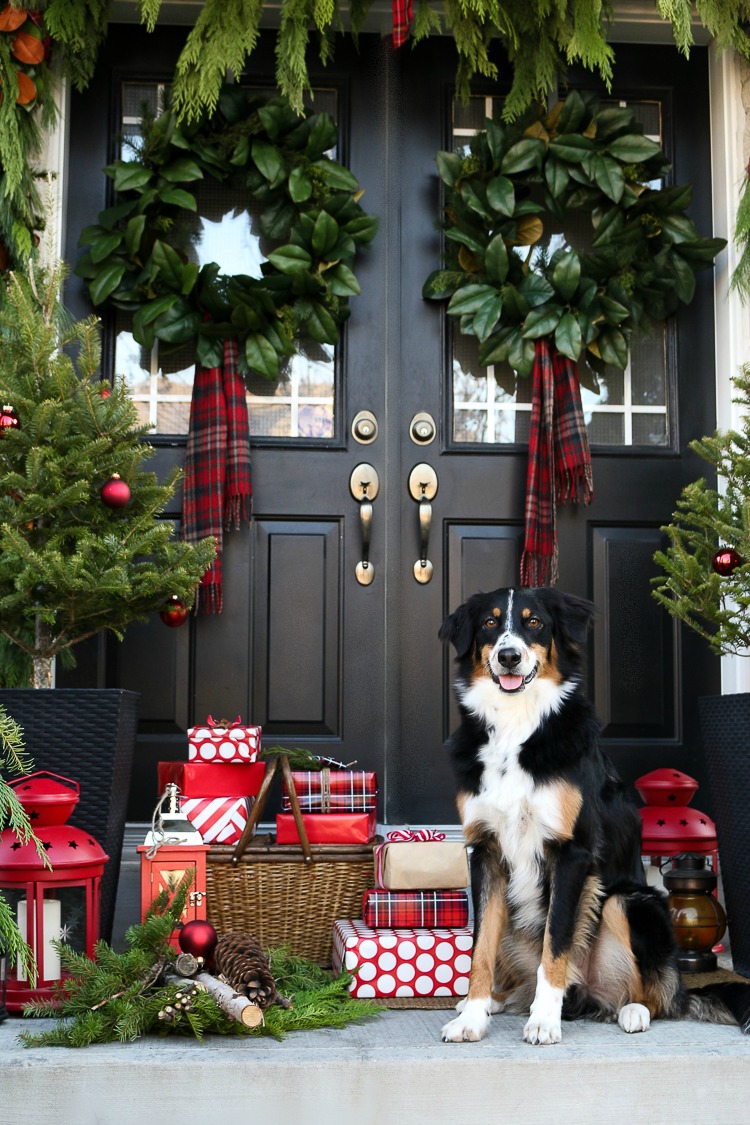 She was able to see Brody in action as he even gave his older cousin Rocket a little modeling lesson…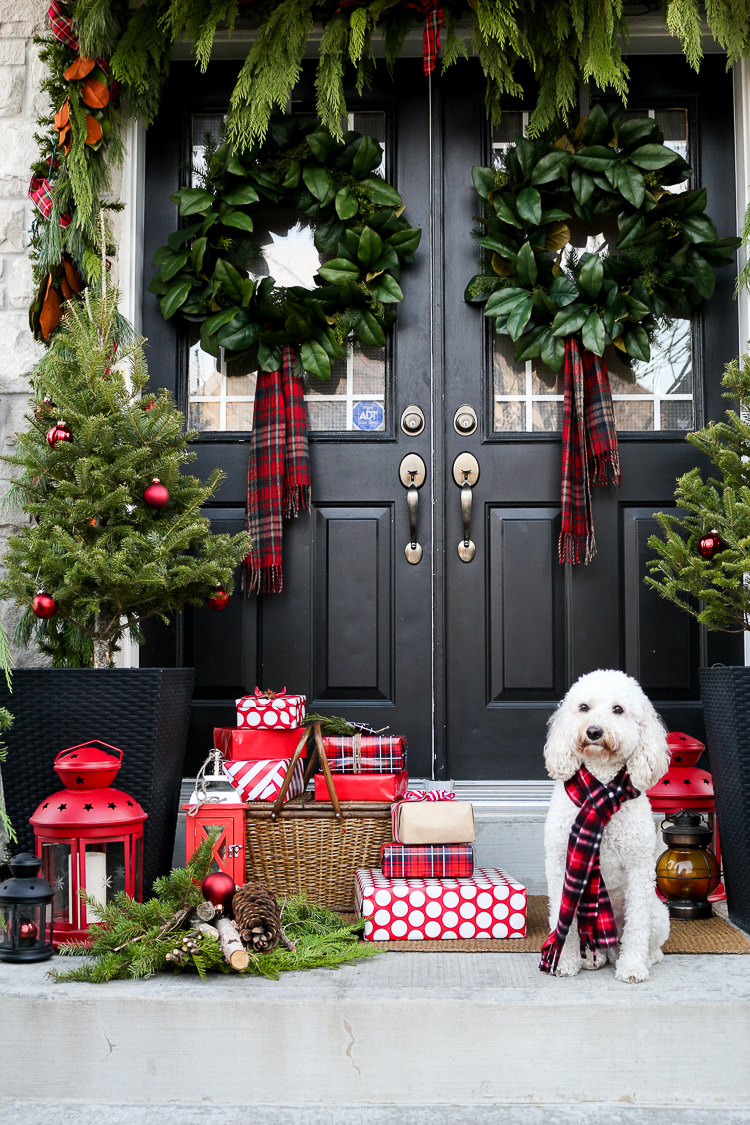 He was a little camera shy at first, but after a few "SQUIRREL" moments, I was able to capture this cute little photo. 🙂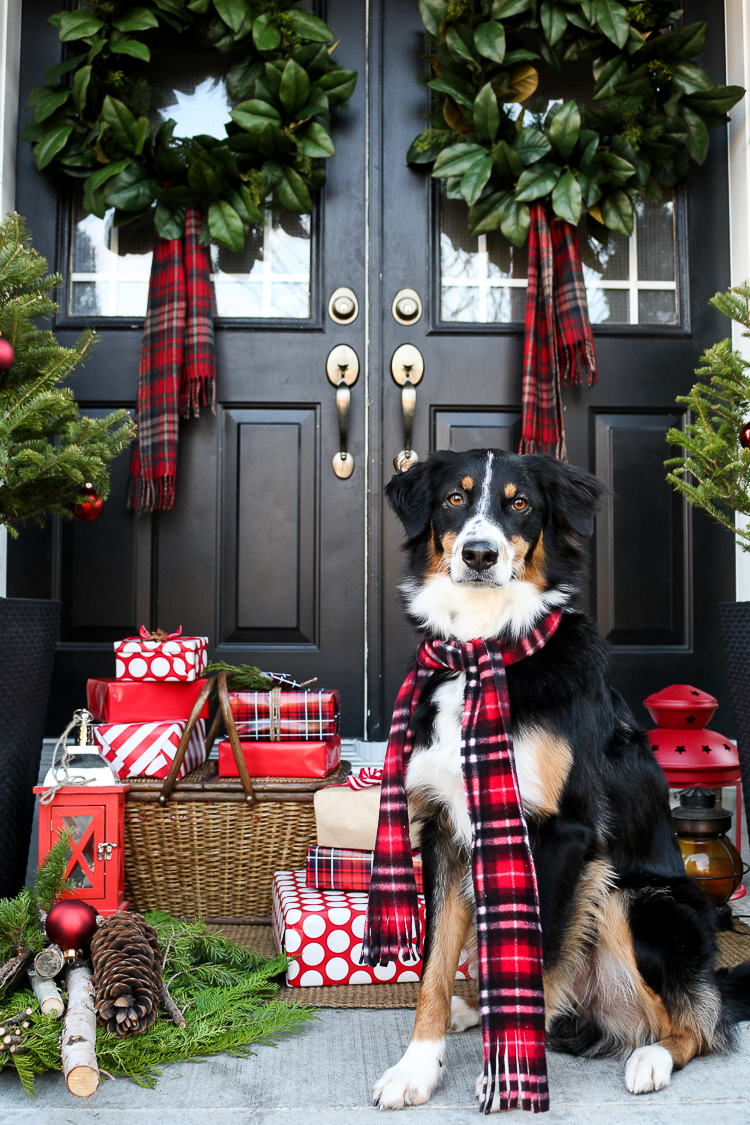 My sister and I joked that Brody was saying to Rocket "Here, let me show you how you do this". I think he channels his inner Zoolander, minus the attitude. ha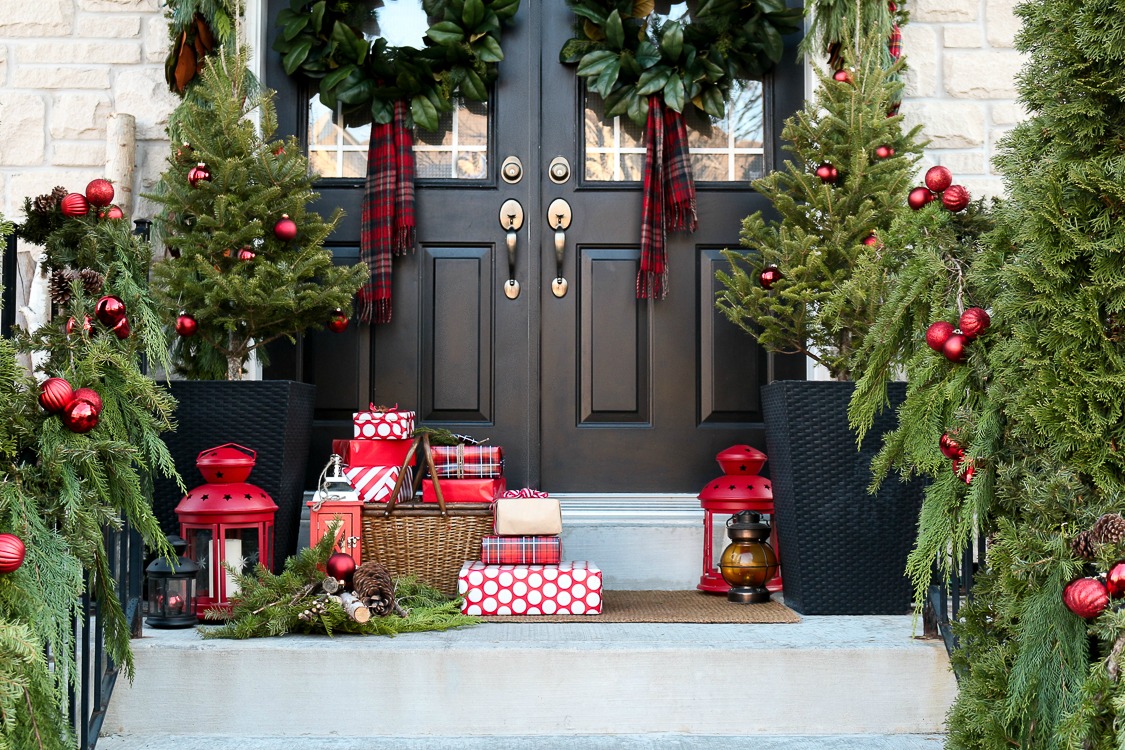 Notwithstanding the neighbours potentially questioning my sanity, sprucing up our front porch is probably one of my favourite things to do each season. It's the first thing your guests see when they arrive and I think it sets the stage for the rest of your home.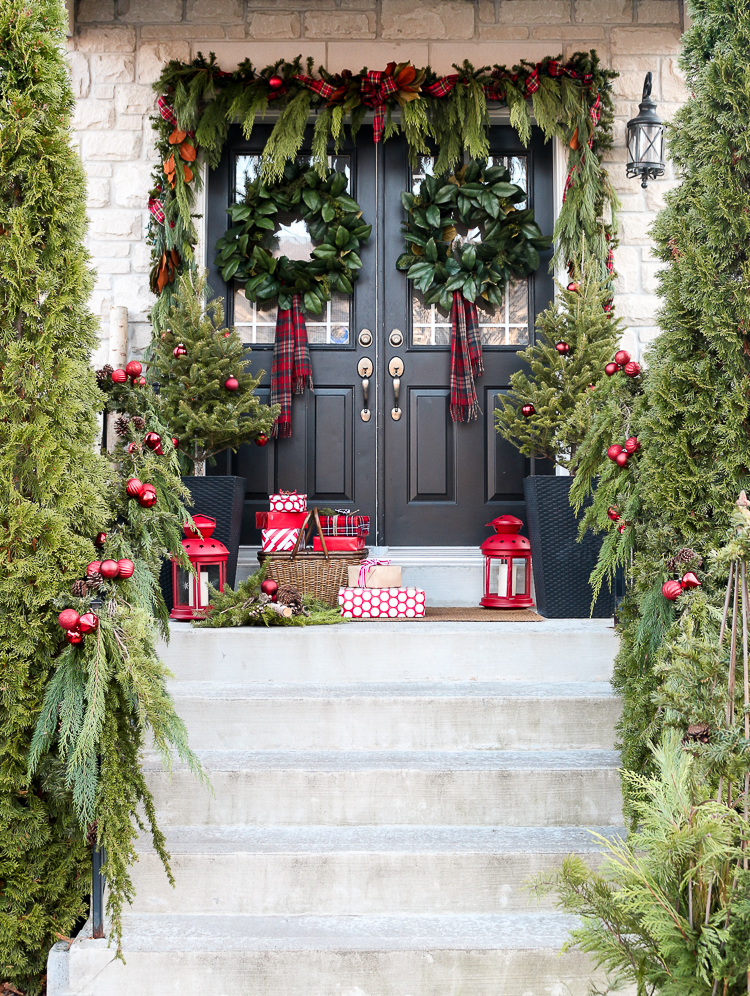 I adore my new Magnolia wreaths from The Canadian Tire Canvas Christmas Collection.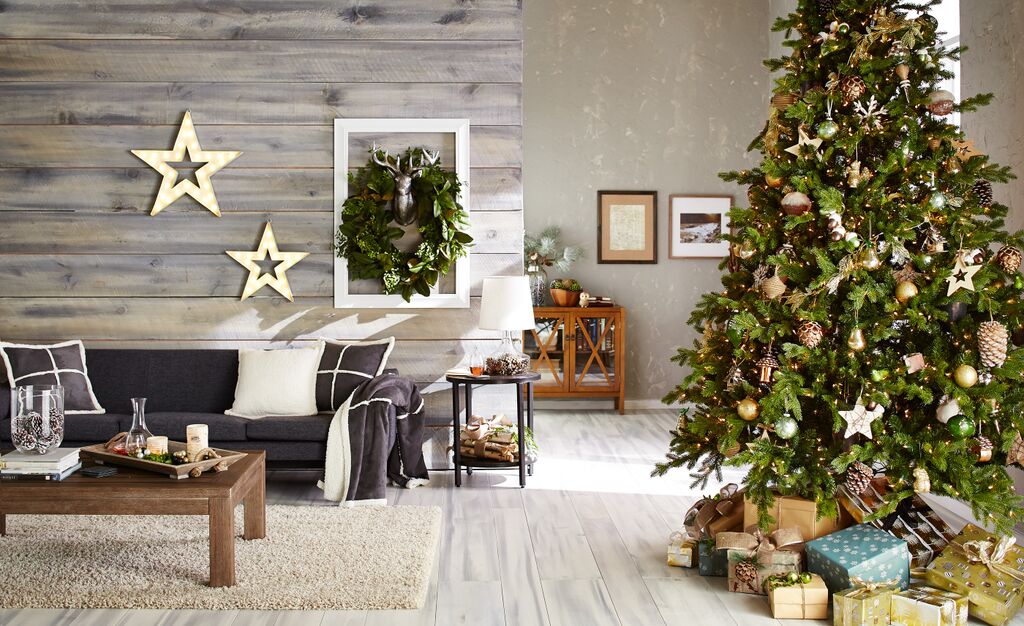 You can see more of this beautiful room I had created with their line here, along with a couple of videos I had the honour of filming with them.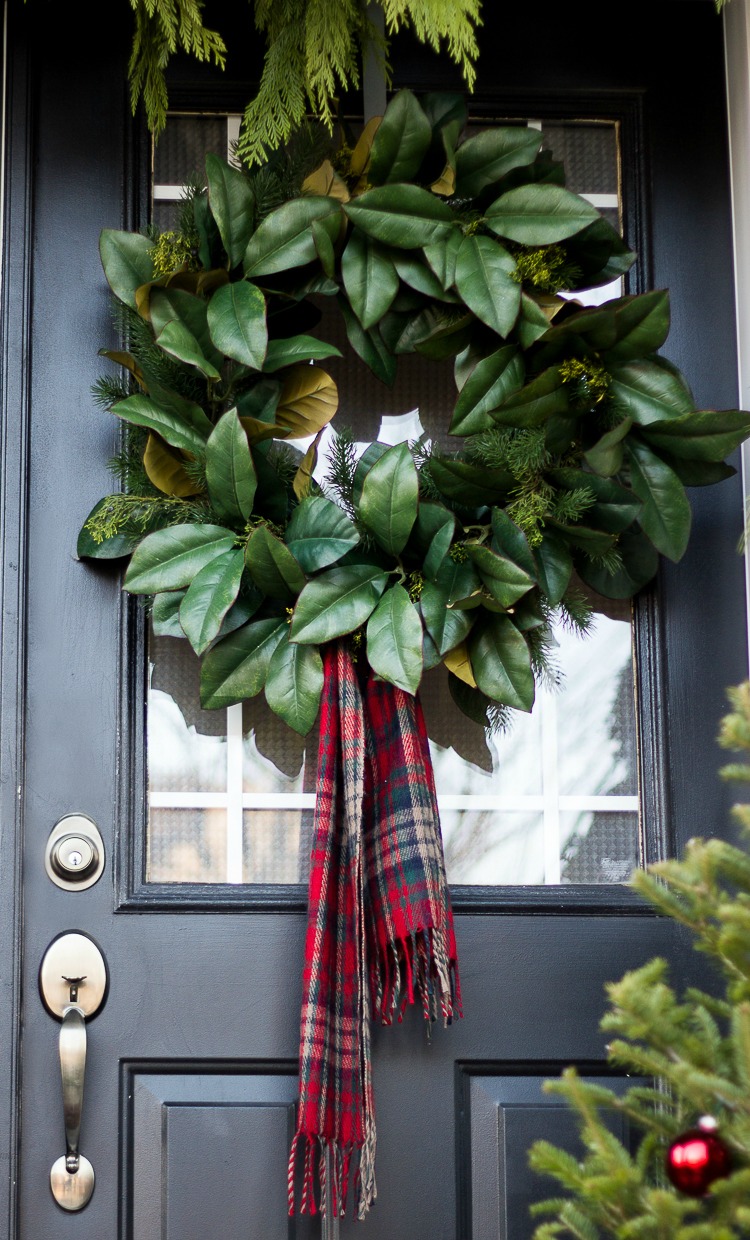 Here's a closer look. I decided to use two old scarves from the Dollar Store instead of ribbon to hang from the wreath. I'm always looking for whimsical ways 🙂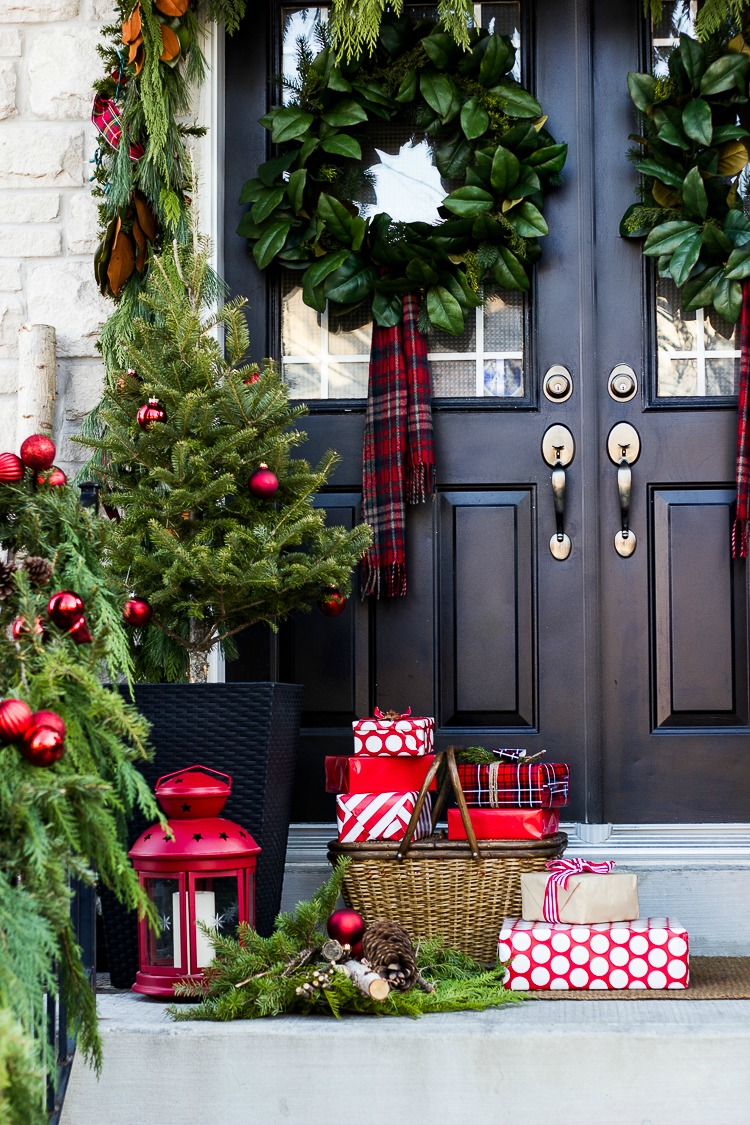 I will never tire of the contrast between our black doors and the bright reds of Christmas.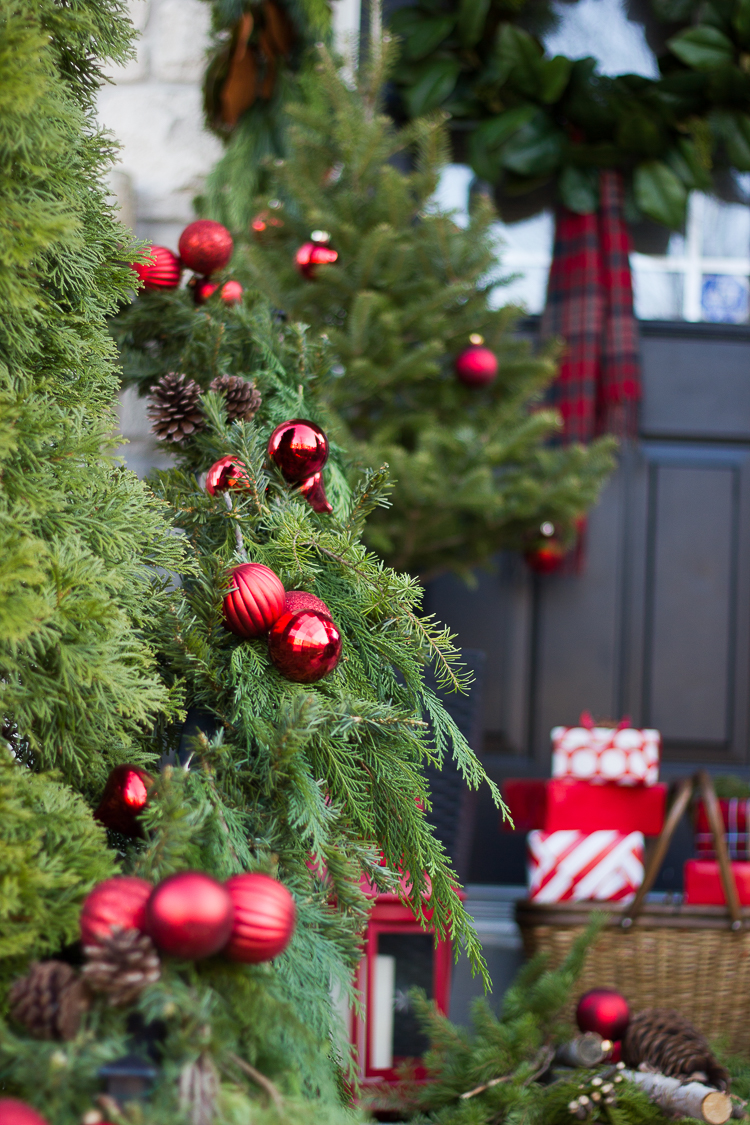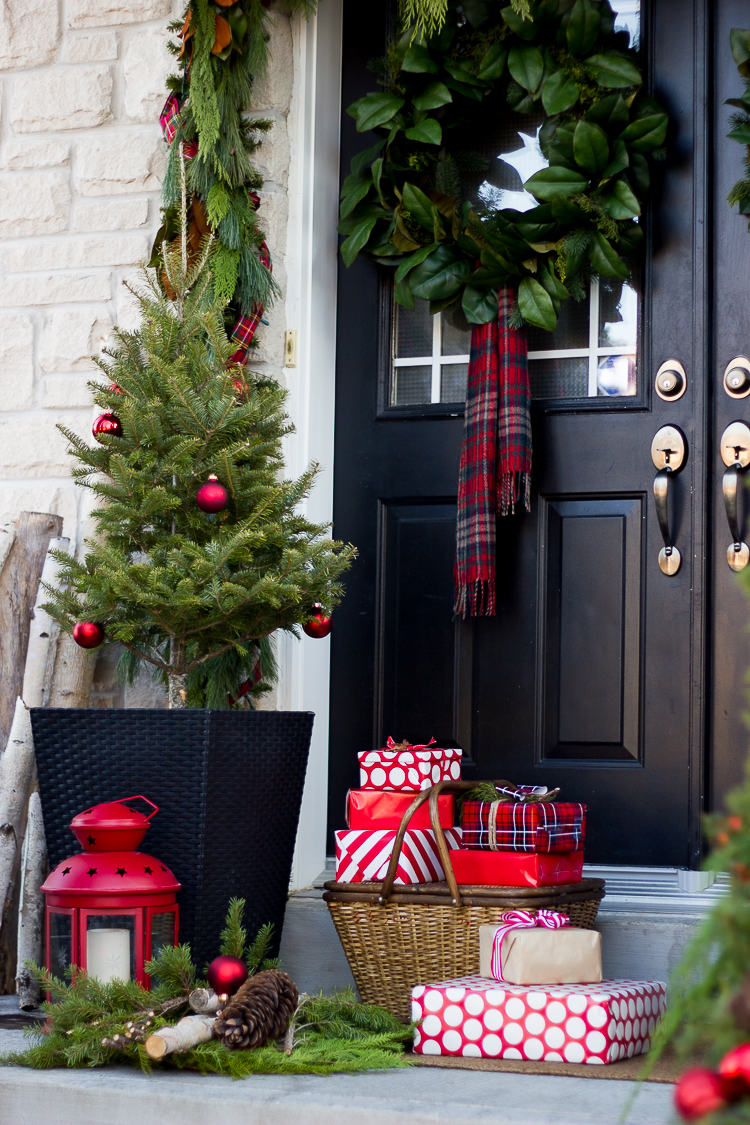 Let's go inside, where you can see a little more of our home, but as mentioned before, you can view Part 1 here and Part 2 here.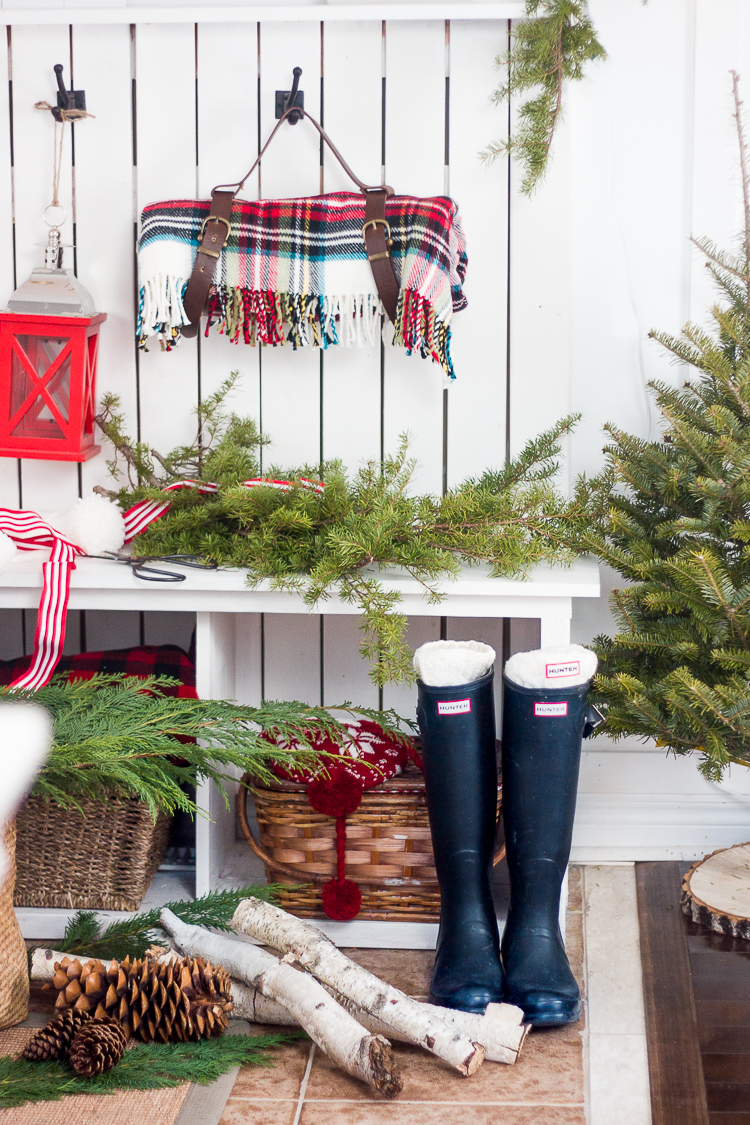 Here is our mudroom, which lives up to its name. With three kids and a dog, I'm so grateful to have this little space.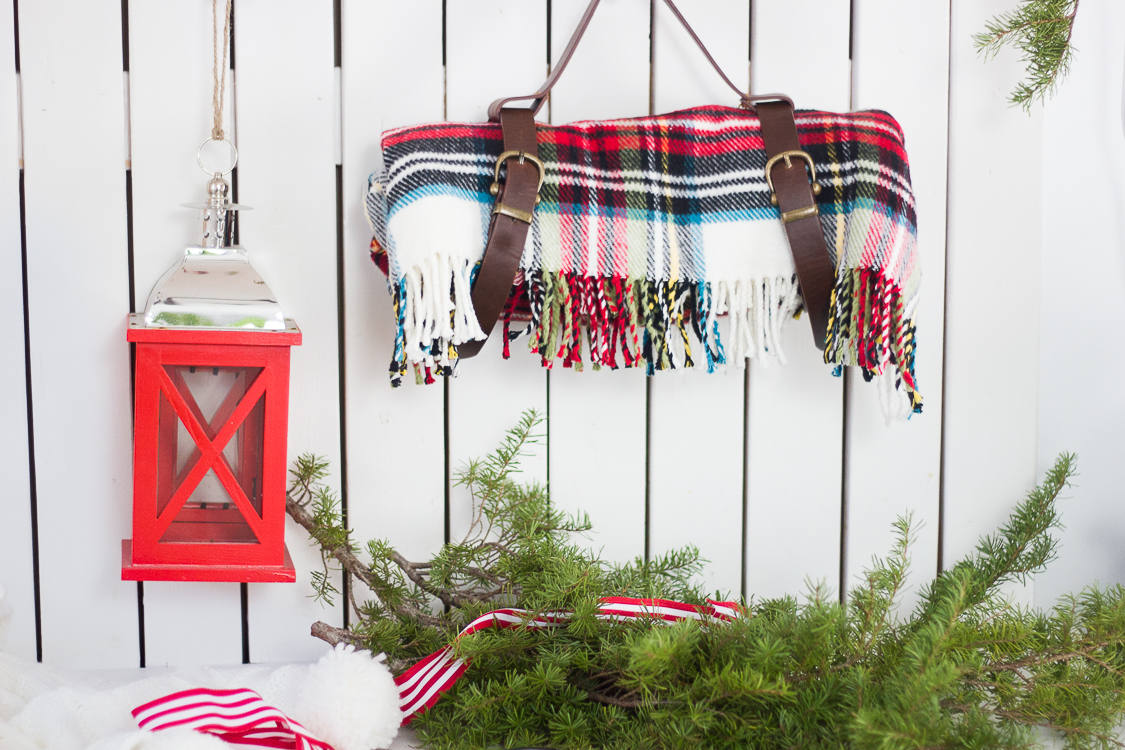 This tartan throw blanket from Birch Lane is my ultimate favourite and served as inspiration for the rest of my decor.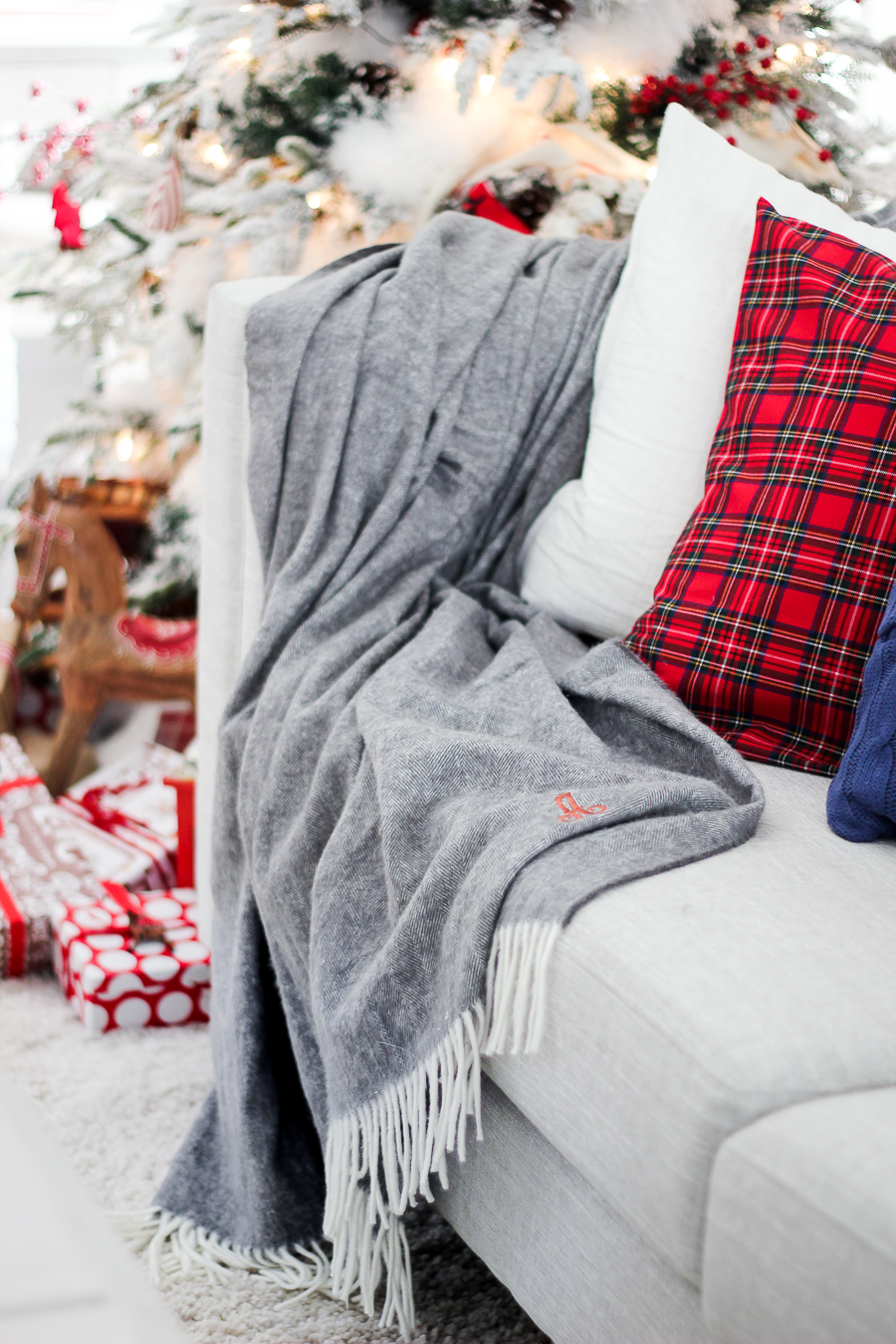 I wanted our home to be colourful this year and decided to decorate with lots of red.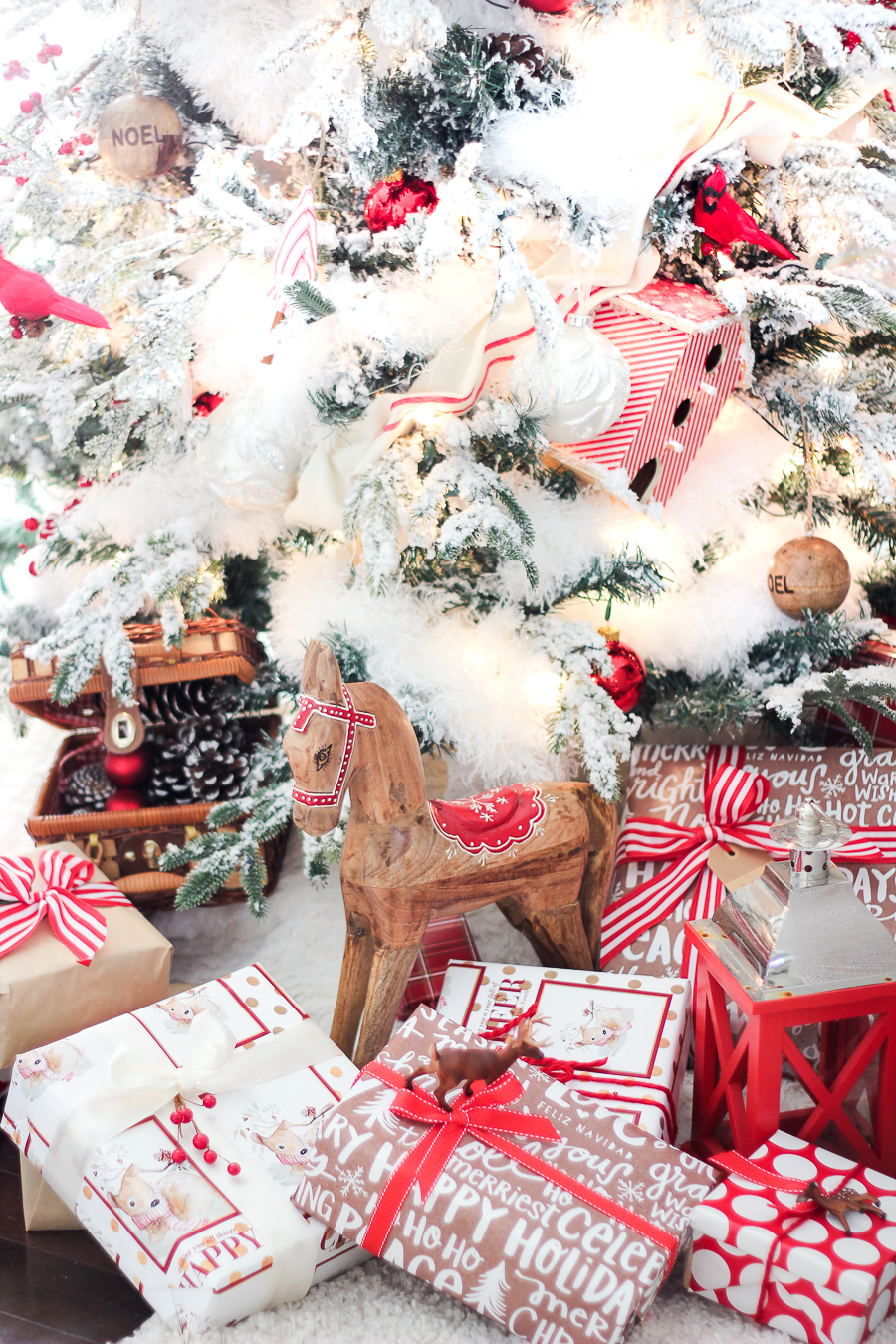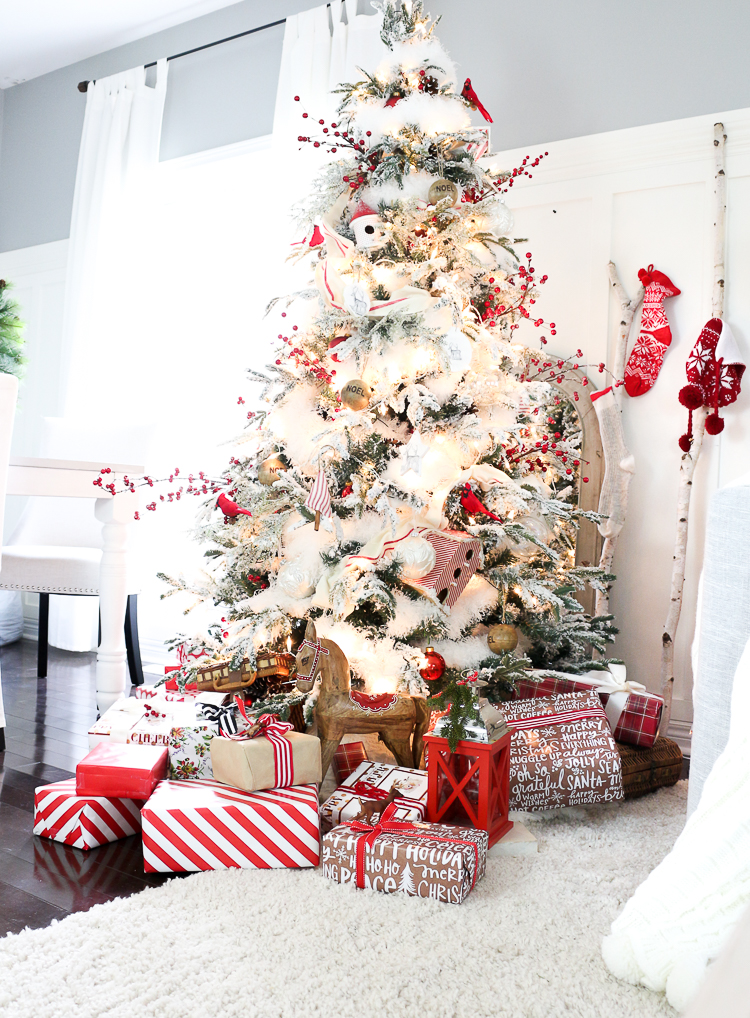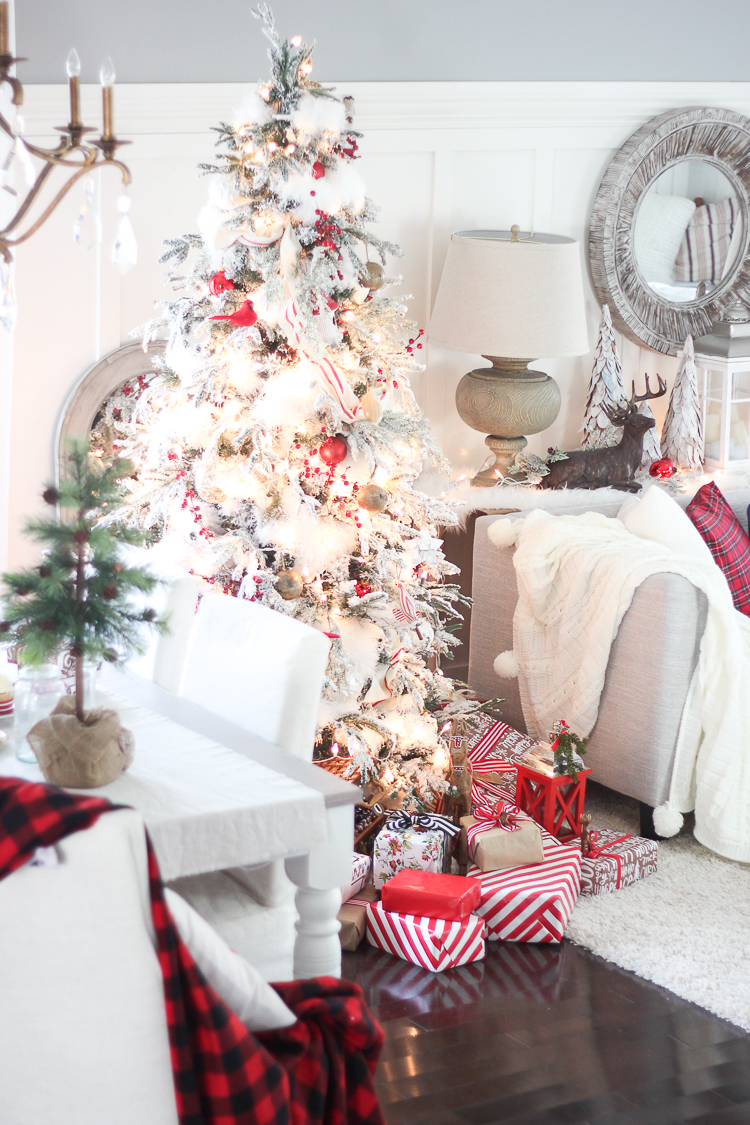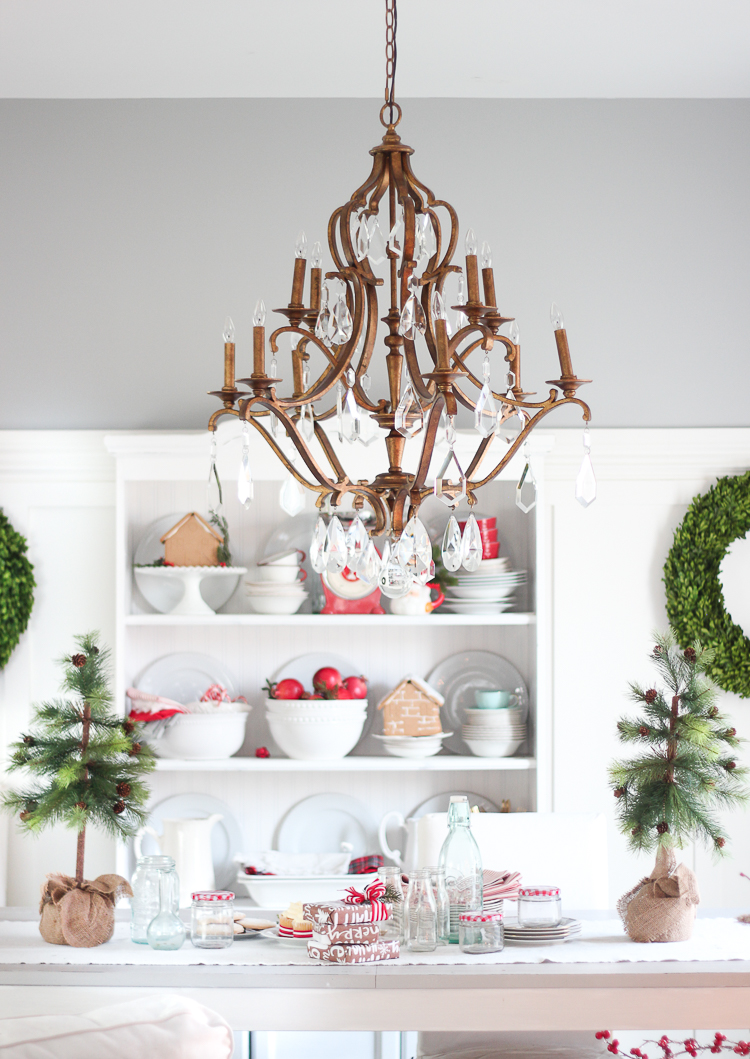 Our living room is adjacent to our dining room and so carried the reds onto the hutch to add continuity.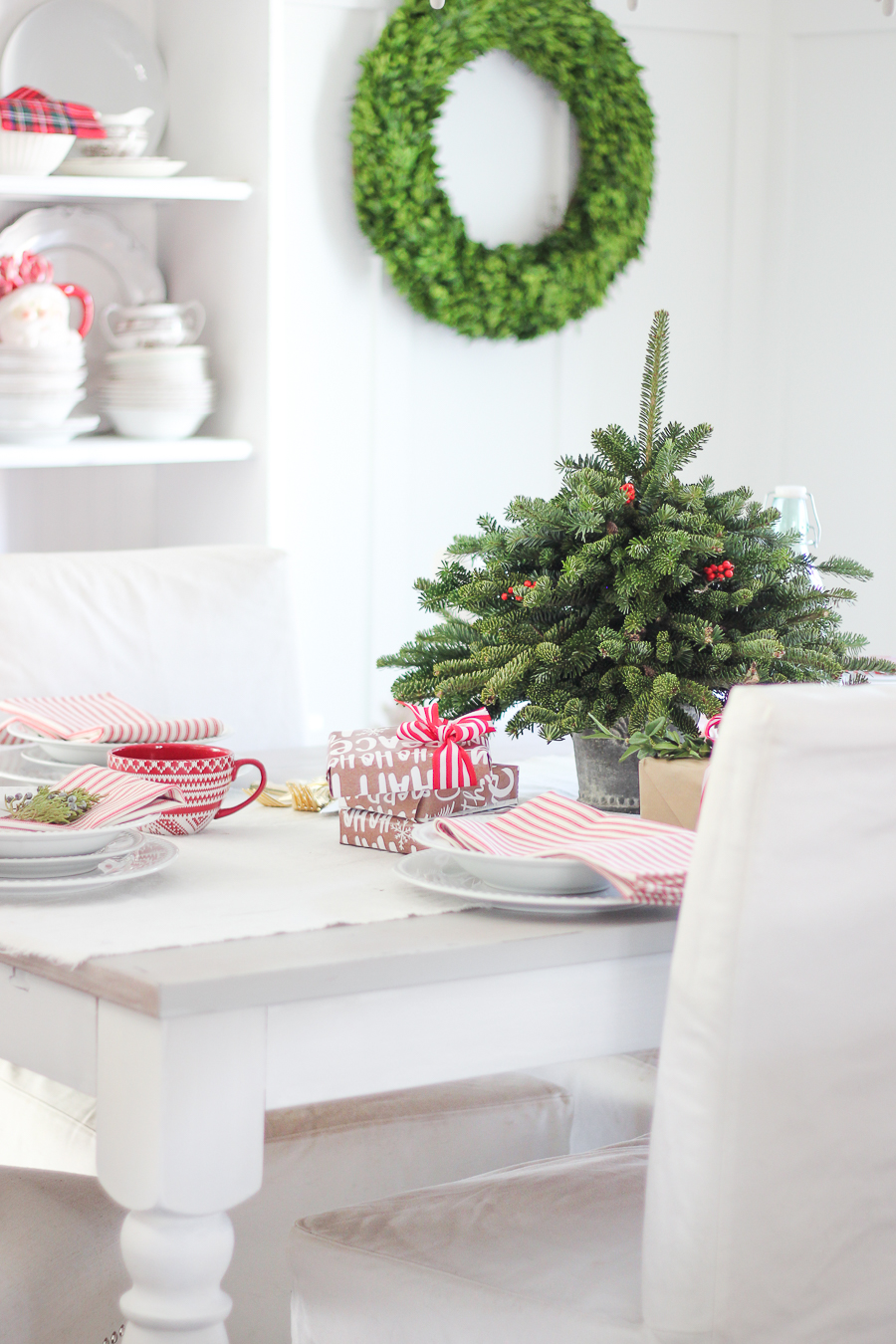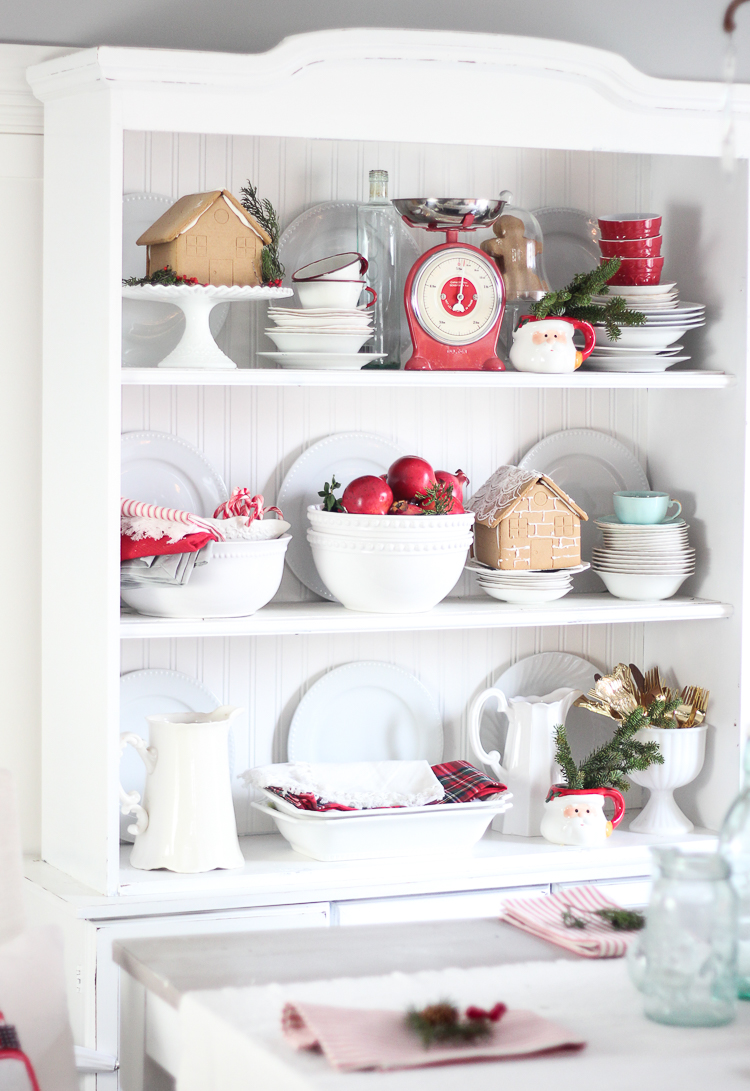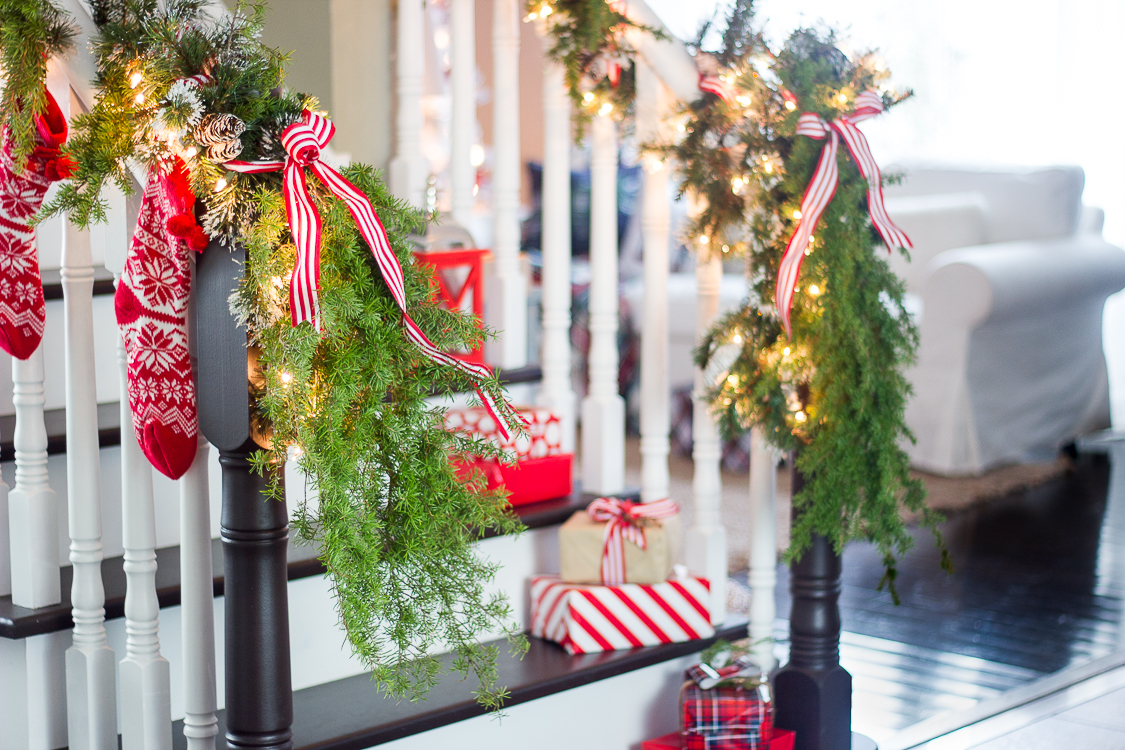 Around the corner is our family room…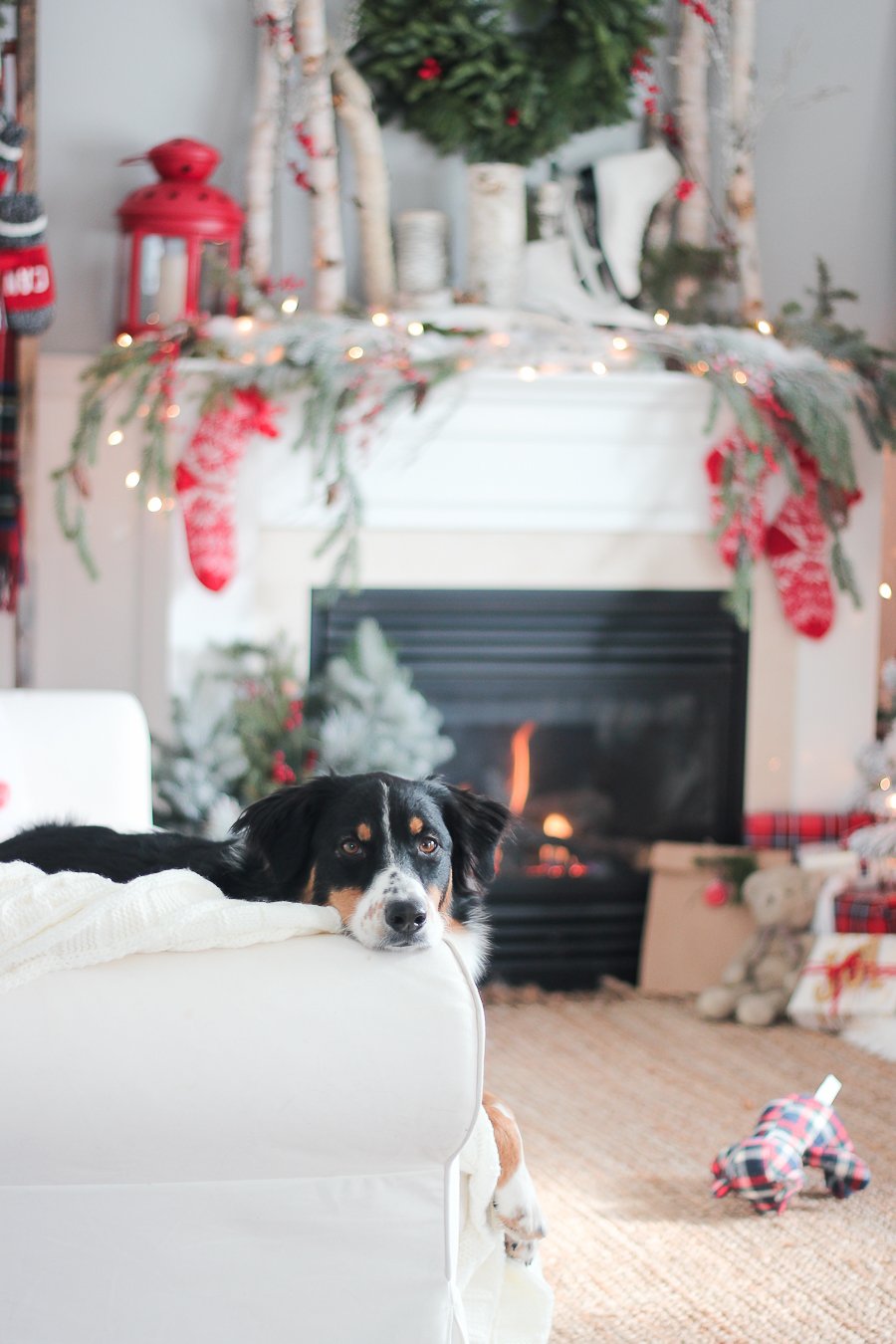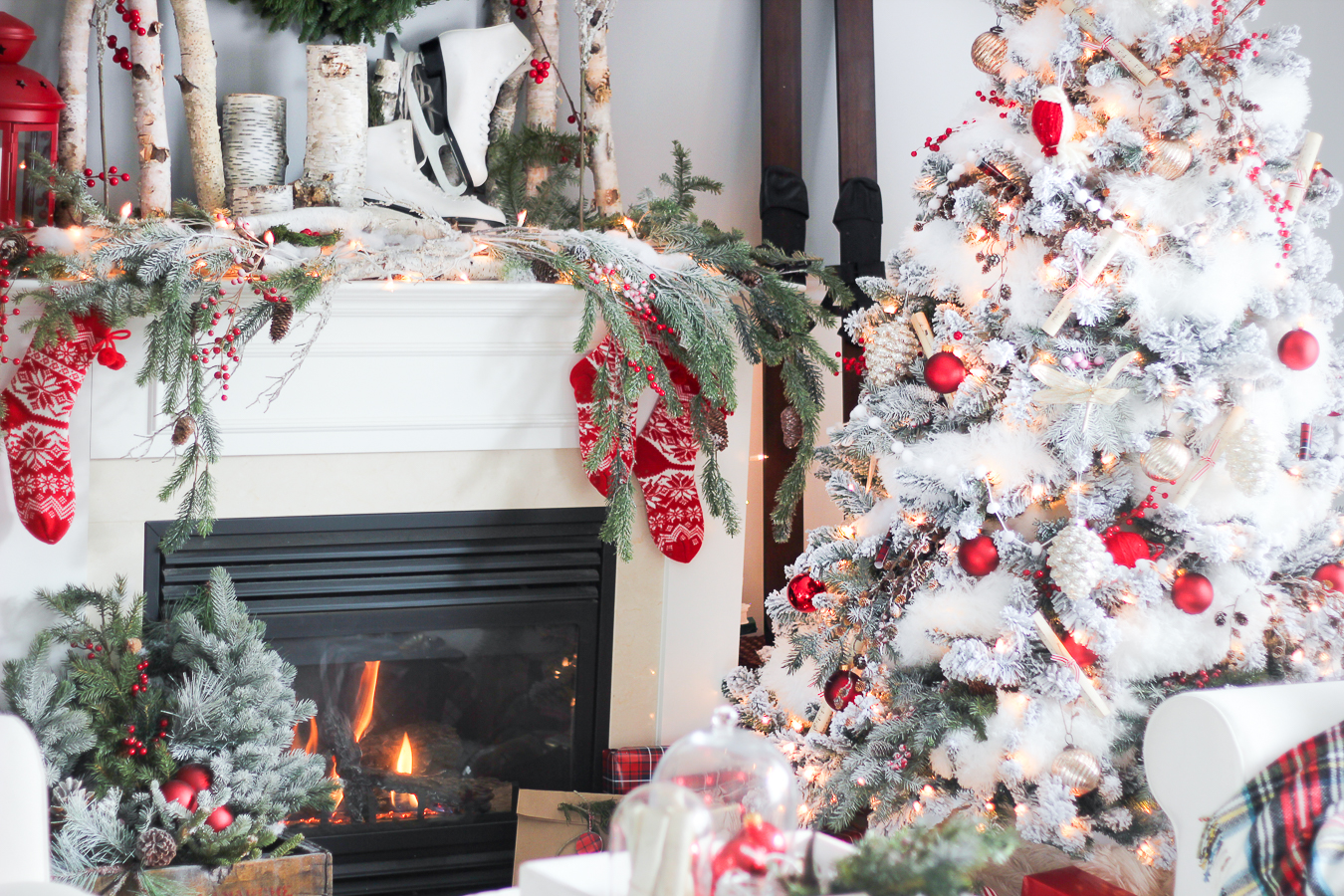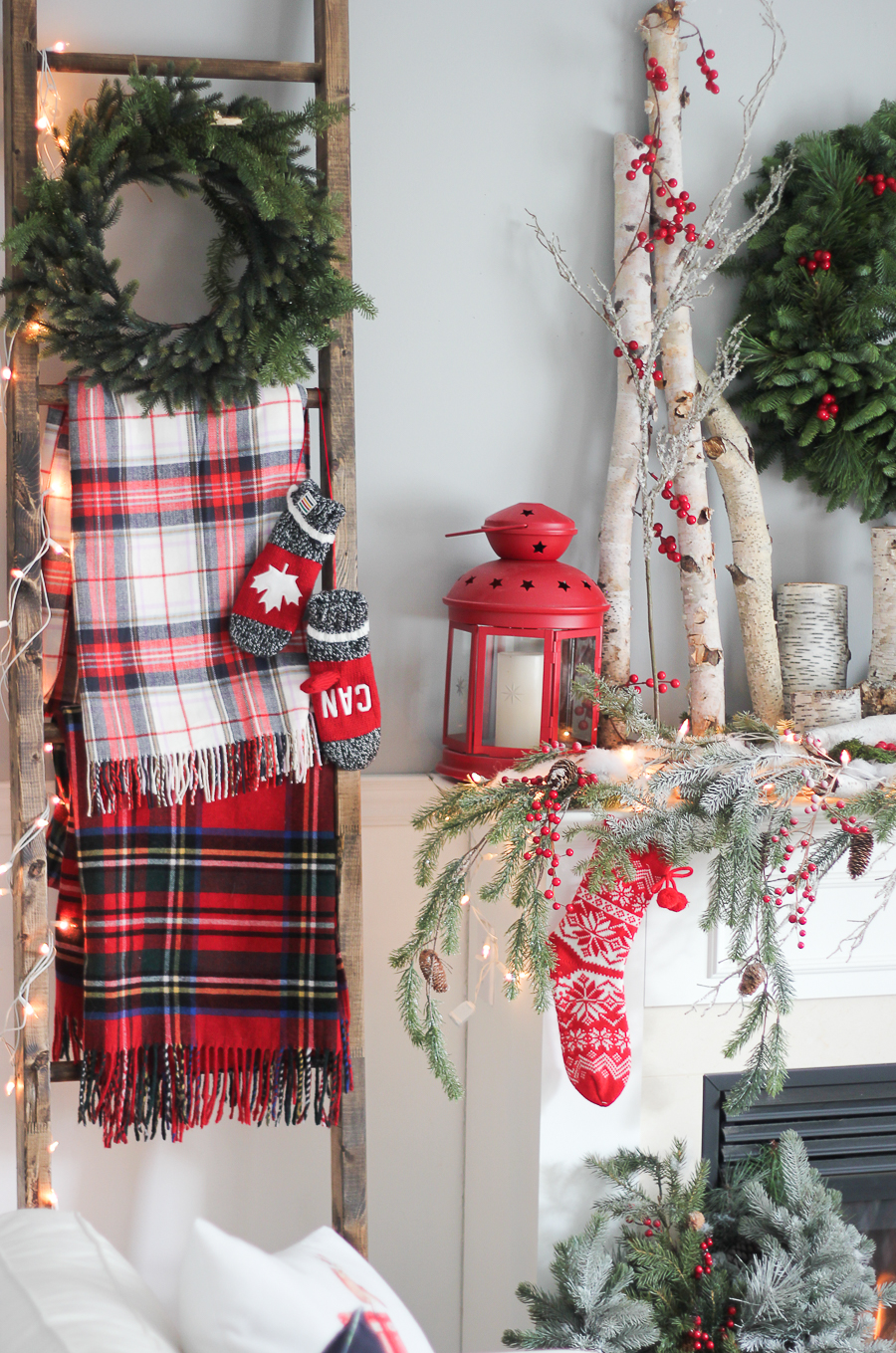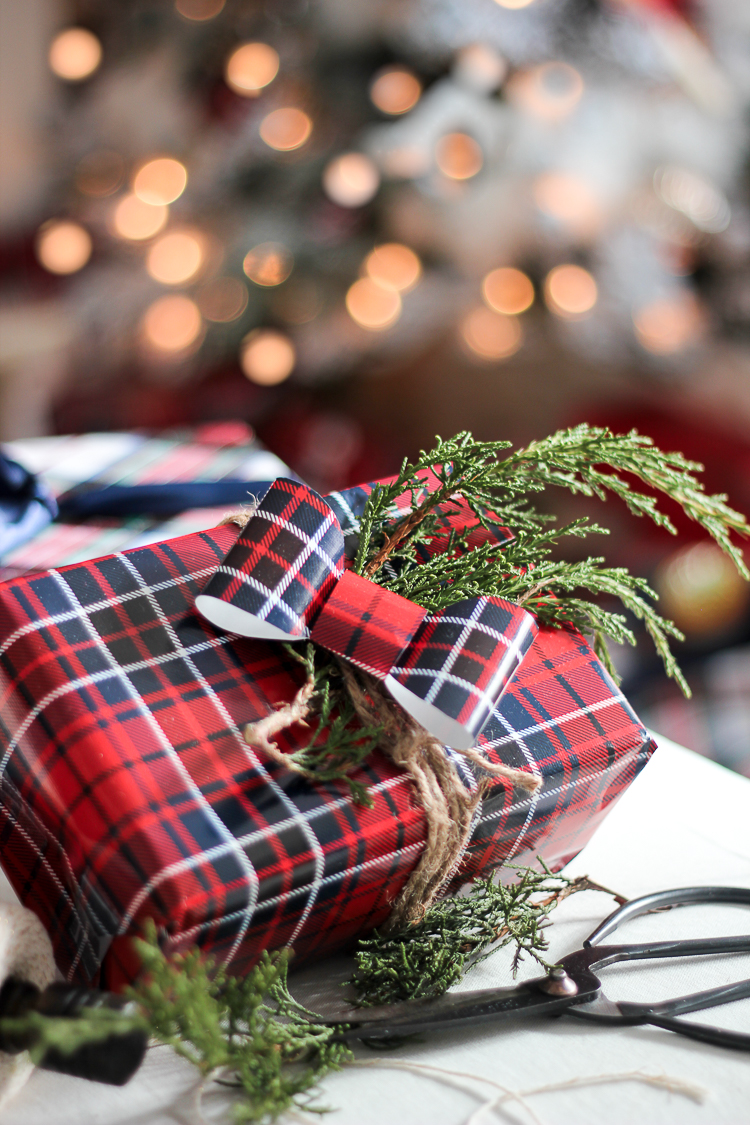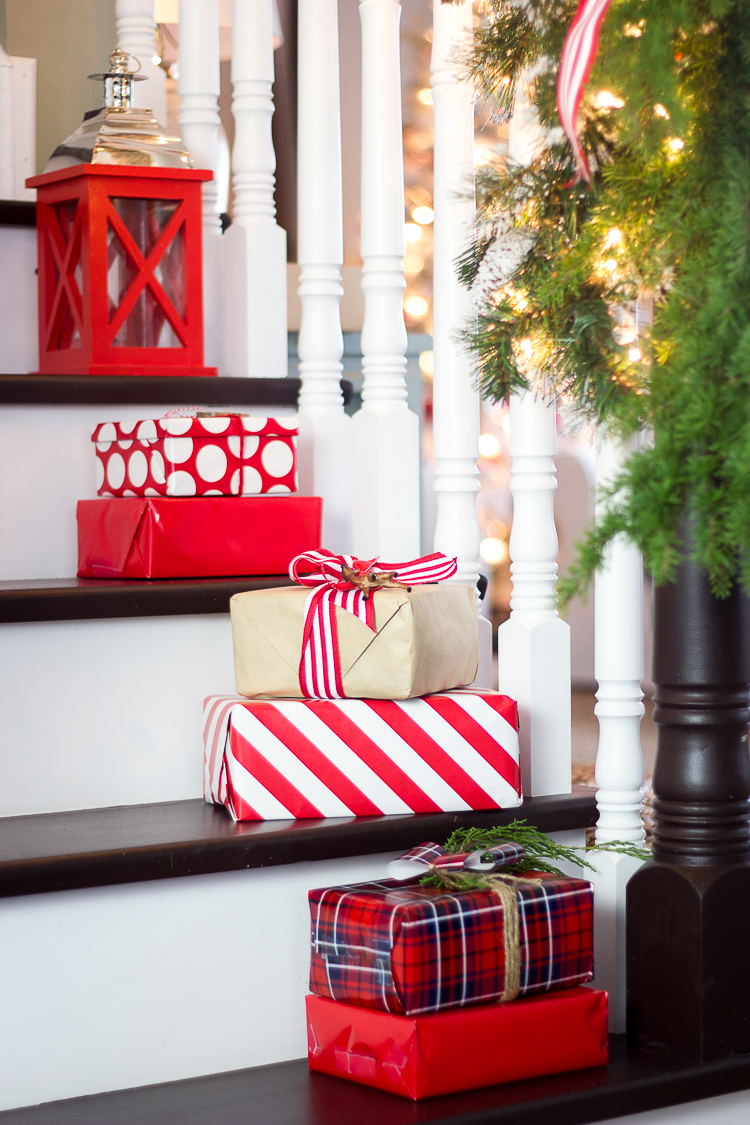 And if we head up the stairs you'll see our bedrooms…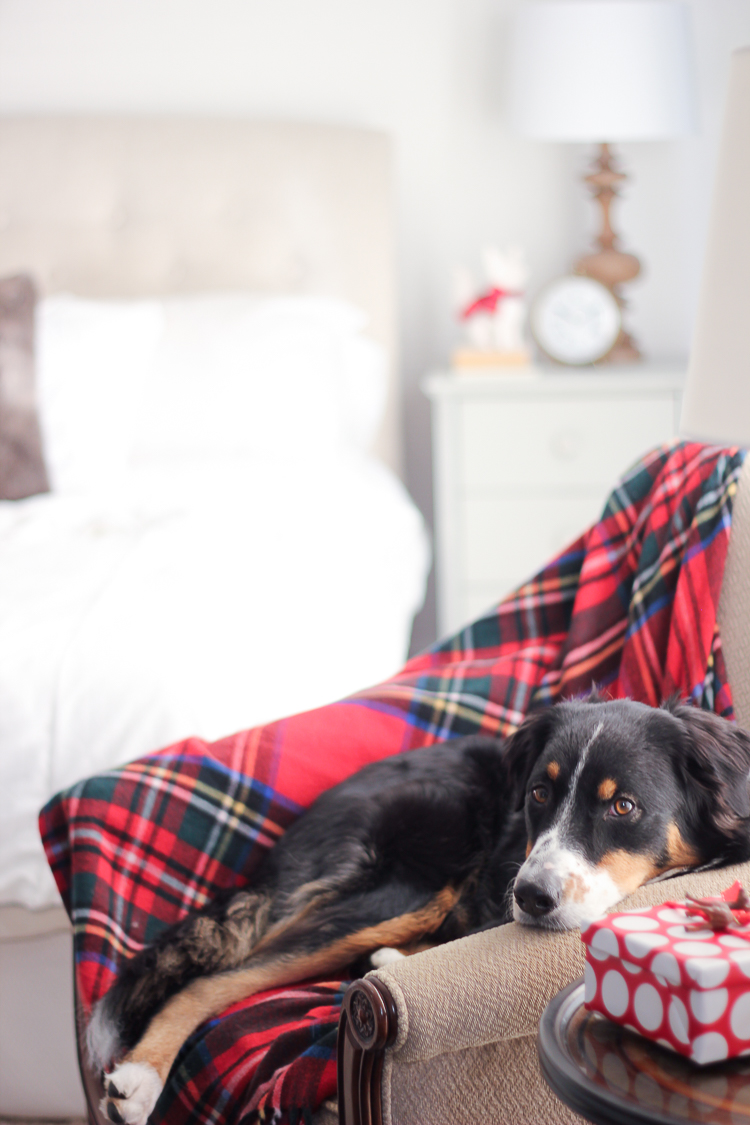 This guy follows me everywhere, so this is pretty much real time action…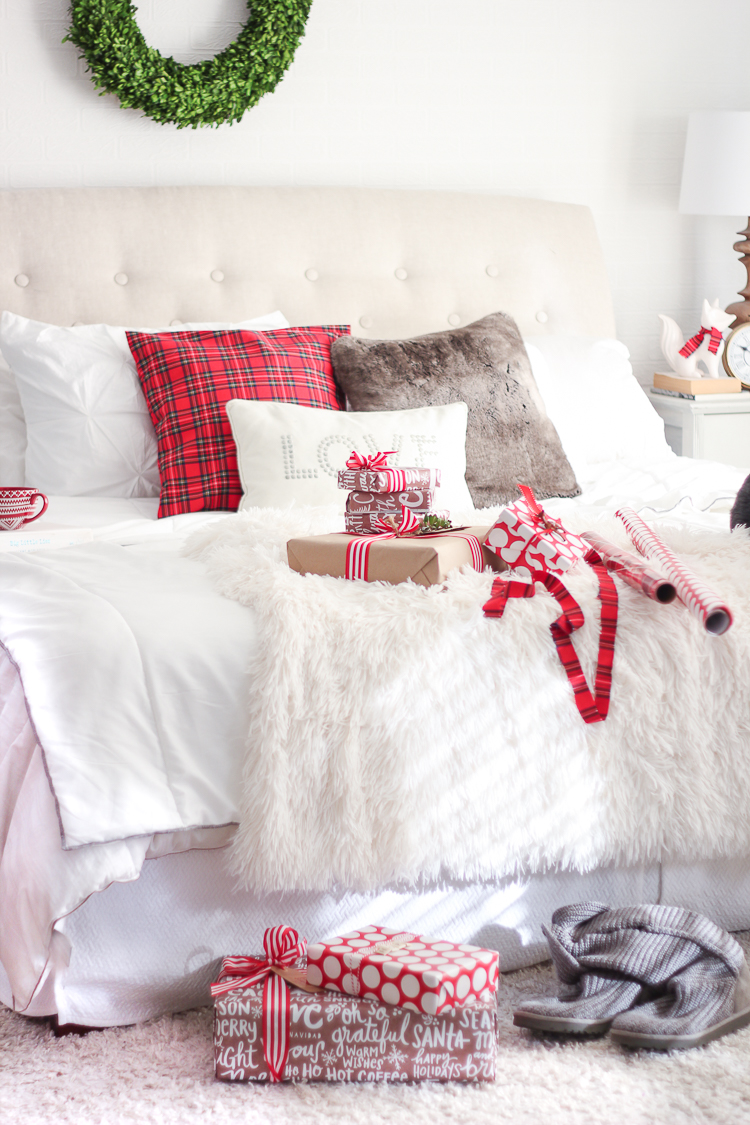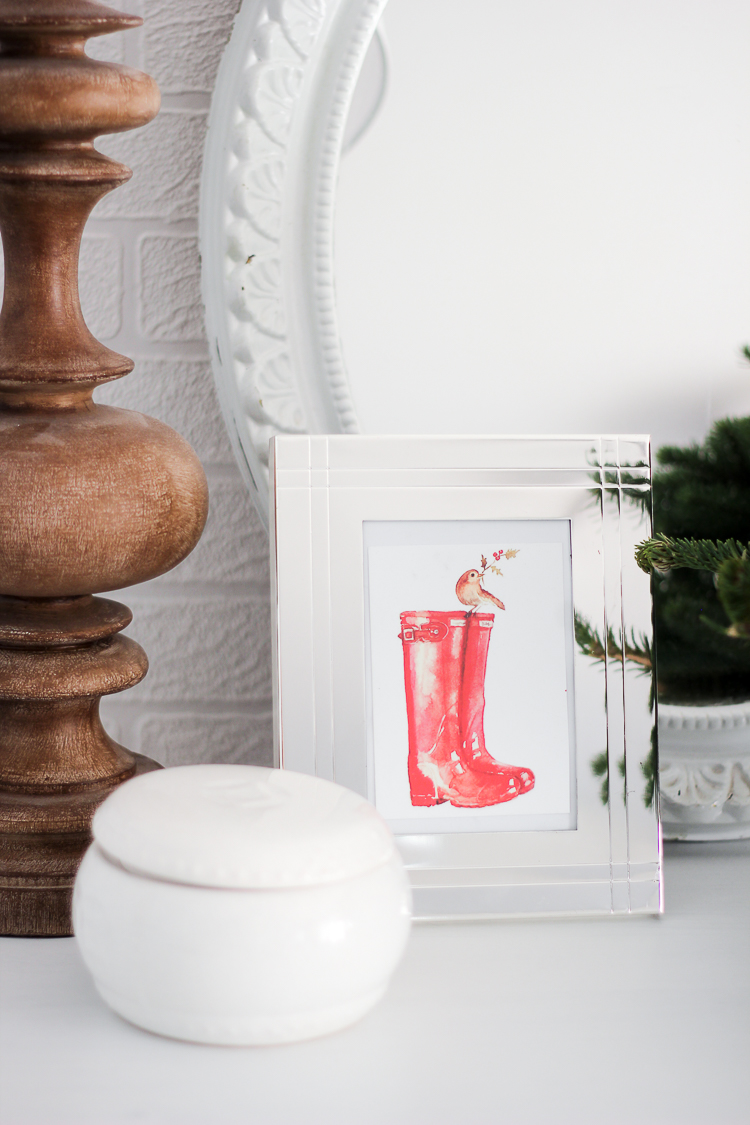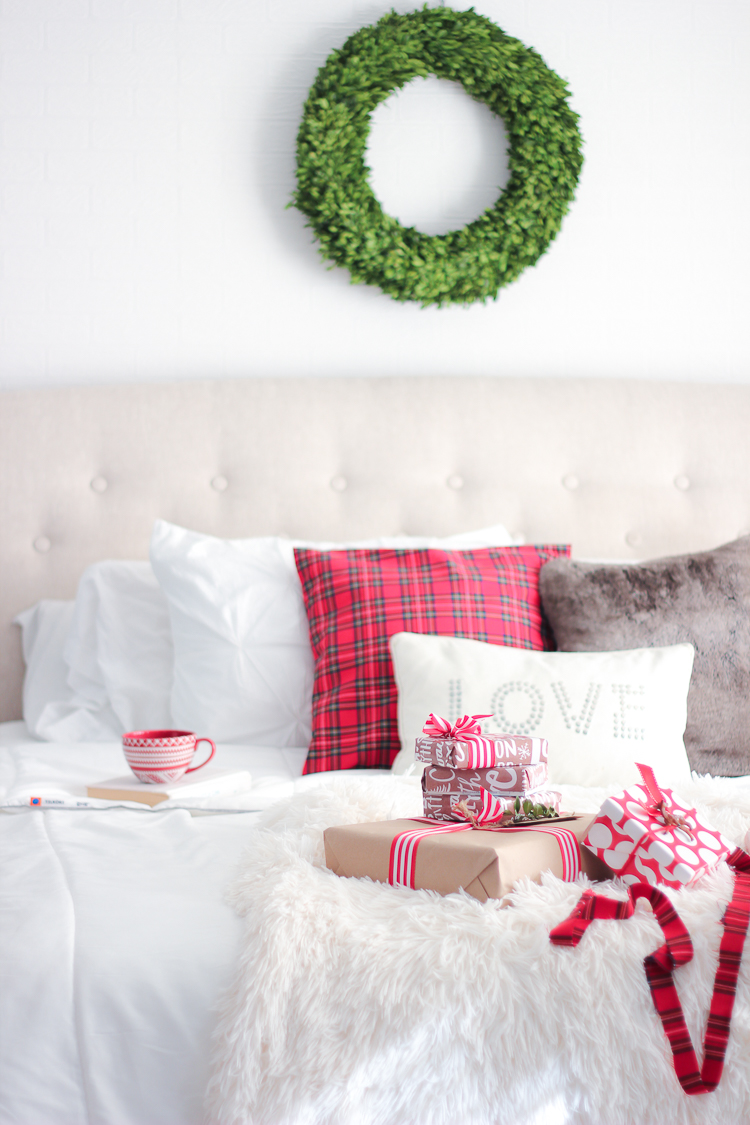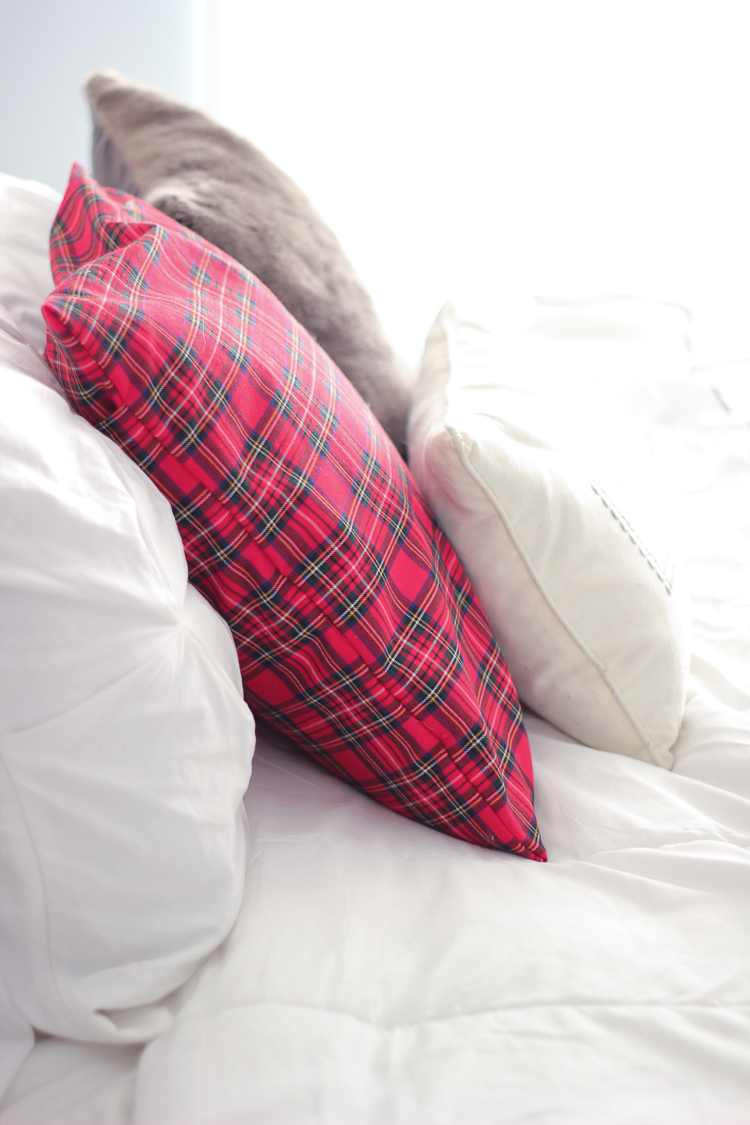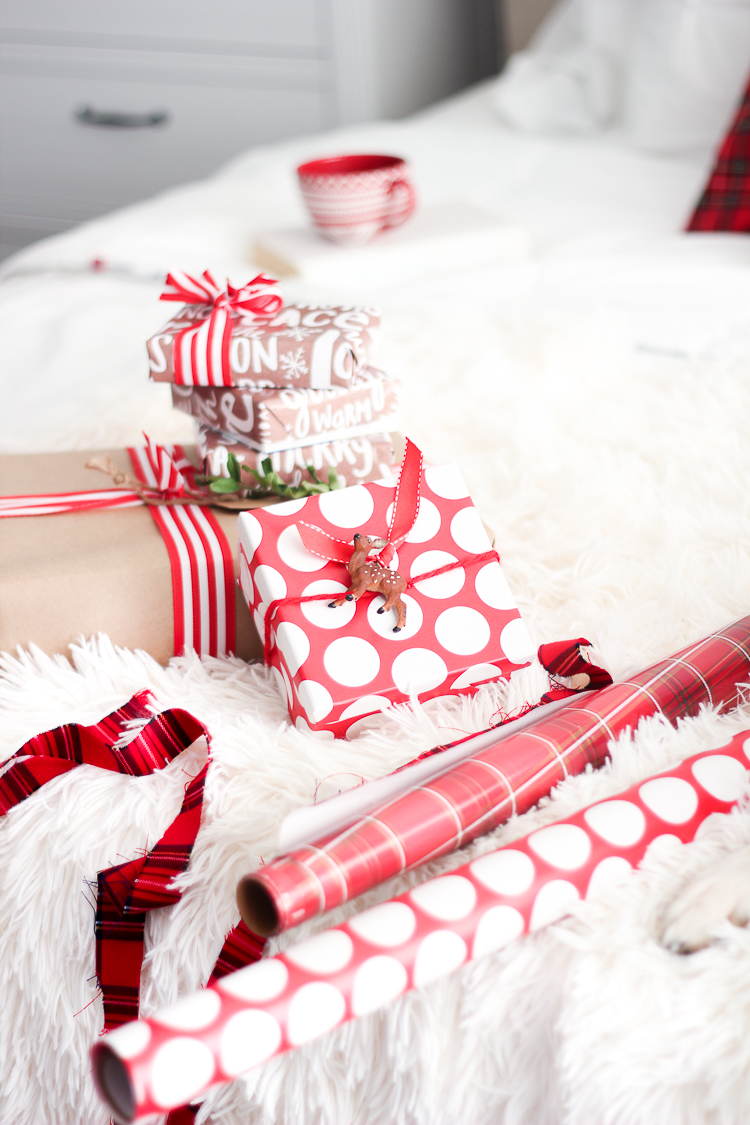 And that pretty much wraps up (no pun intended) our Christmas Home Tour of 2015. I'd show you our kiddo's rooms, but if I can be honest with you, I couldn't get them all clean and ready to take photos. Maybe next week or the year after that, or…:)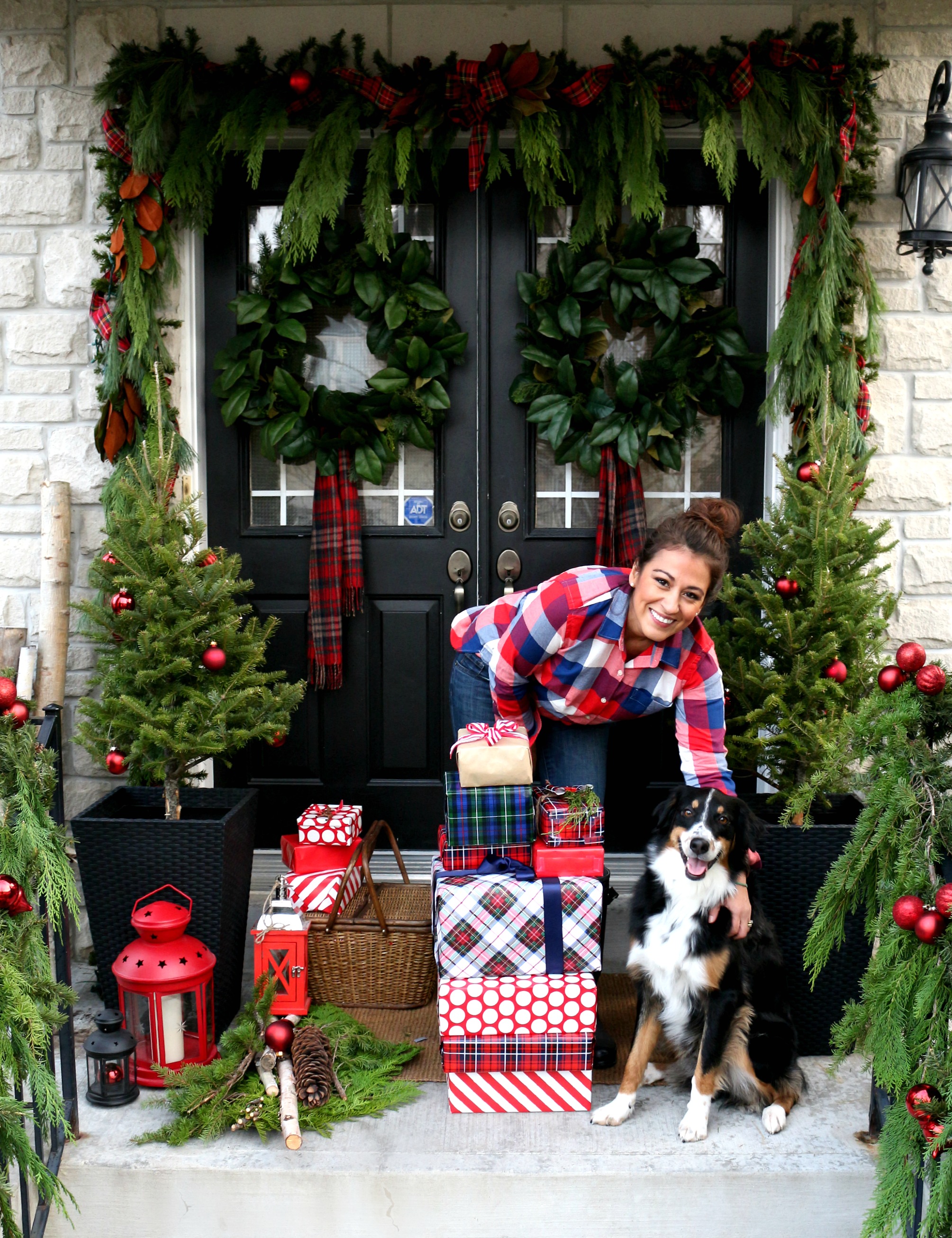 Thank you so much for visiting today. I will end this tour like I have every day this week, and that is by offering a reminder that although these homes that we are seeing are absolutely gorgeous and inspiring, true happiness in your home does not come from beautiful flocked trees or golden boxes. It comes with contentment and gratitude for what you have; whether you have a little, or lot. A home is about the beautiful memories you make with those you do life with and the love, warmth and care you treat your surroundings with.
As we enter this very busy time of year, I want to encourage you to pause and reflect on the true meaning of this beautiful season and live each day not worrying about your 'to do' list, but truly enjoying the magic and wonder that is Christmas.
Merry Christmas and God bless…xo
'Do not be afraid, Mary, you have found favour with God.
You will be with child and give birth to a son,
and you are to give him the name Jesus.
He will be great and will be called the Son of the Most High.
The Lord God will give him the throne of his father David,
and he will reign over
the house of Jacob forever;
his kingdom will never end.'
Luke 1: 30 – 33

The tour resumes tomorrow with my amazingly talented friend Michael from Inspired by Charm. 


Monday:
The White Buffalo Styling Co.
House Seven
Bliss at Home
Mimosa Lane
Swoon Worthy
Claire Brody
Nesting with Grace
Tuesday
The Makerista
Simple Stylings
Amanda Katherine
The Sweetest Digs
Iron & Twine
Style Your Senses
Dream Green DIY
Wednesday
Hunted Interior
Cuckoo 4 Design
The Chronicles of Home
Go Haus Go
Chic Little House
Burlap & Lace
My Fabuless Life
Desert Domicile
Thursday
Rain on a Tin Roof
Michaela Noelle Designs
Dwellings by Devore
A Creative Day Blog
Restless Arrow
DIY Playbook
Craftberry Bush (me)
Friday
Inspired by Charm
withHEART
Dimples and Tangles
SG Style
Place of My Taste
Primitive & Proper