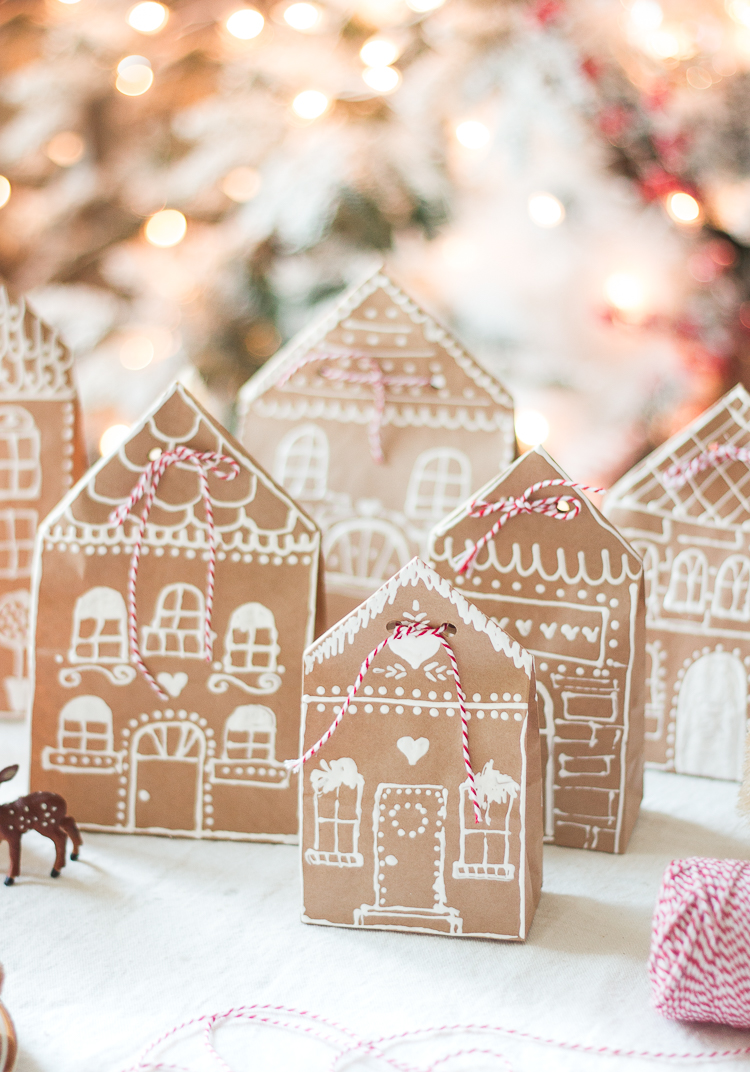 Hello friends and happy Monday! Can you believe that after today, there's only one more Monday before Christmas? I'm looking forward to some upcoming down time with my family, but this week, I wanted to share a couple of sweet wrapping ideas.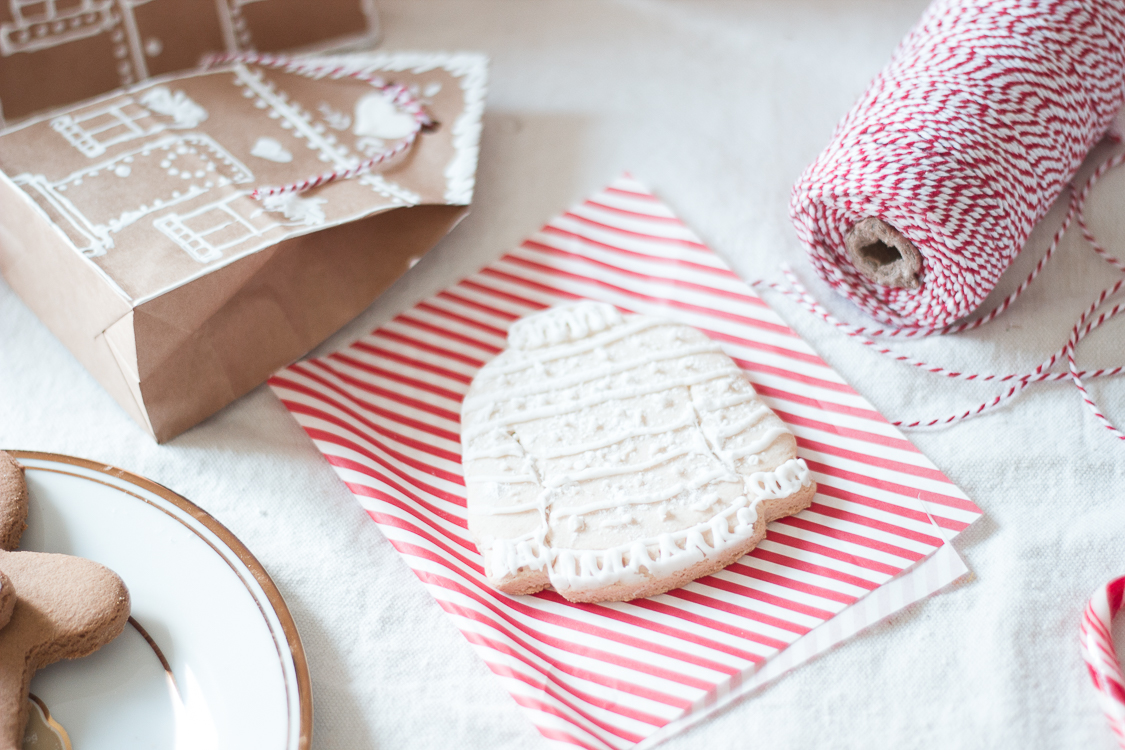 Even though I'm not a baker, I thought these cute little gingerbread houses made of paper bags would be a cute idea to share.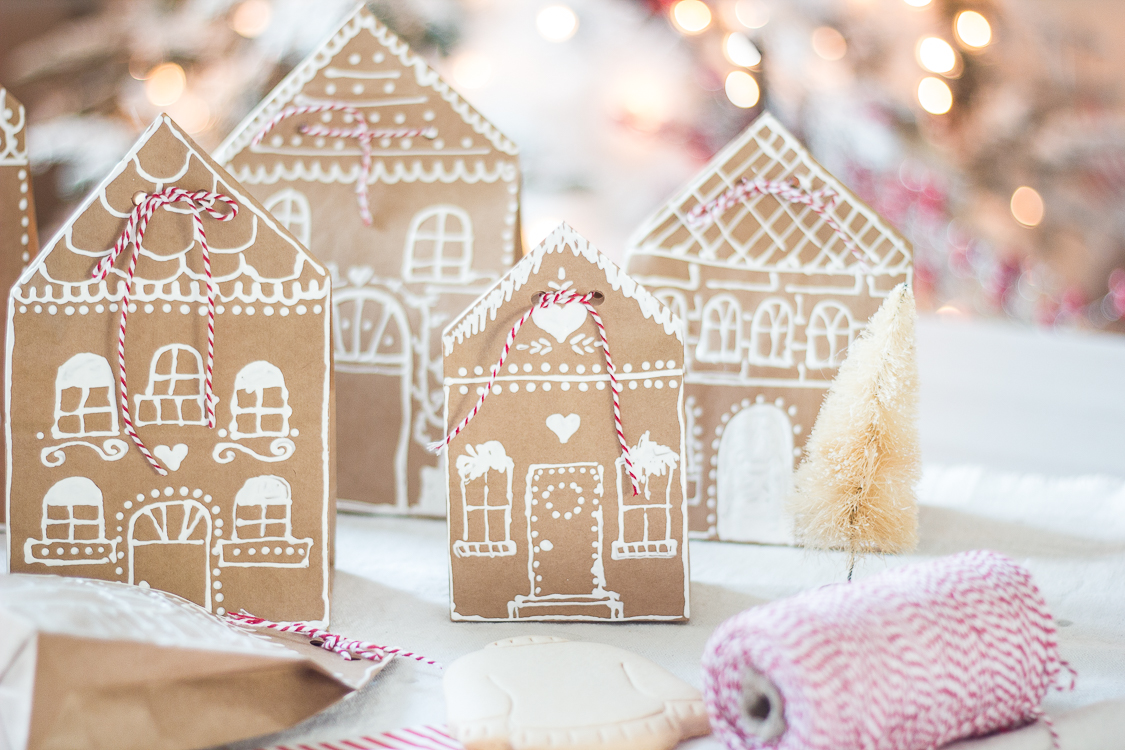 They are perfect for holding cookies, a small gift or gift card.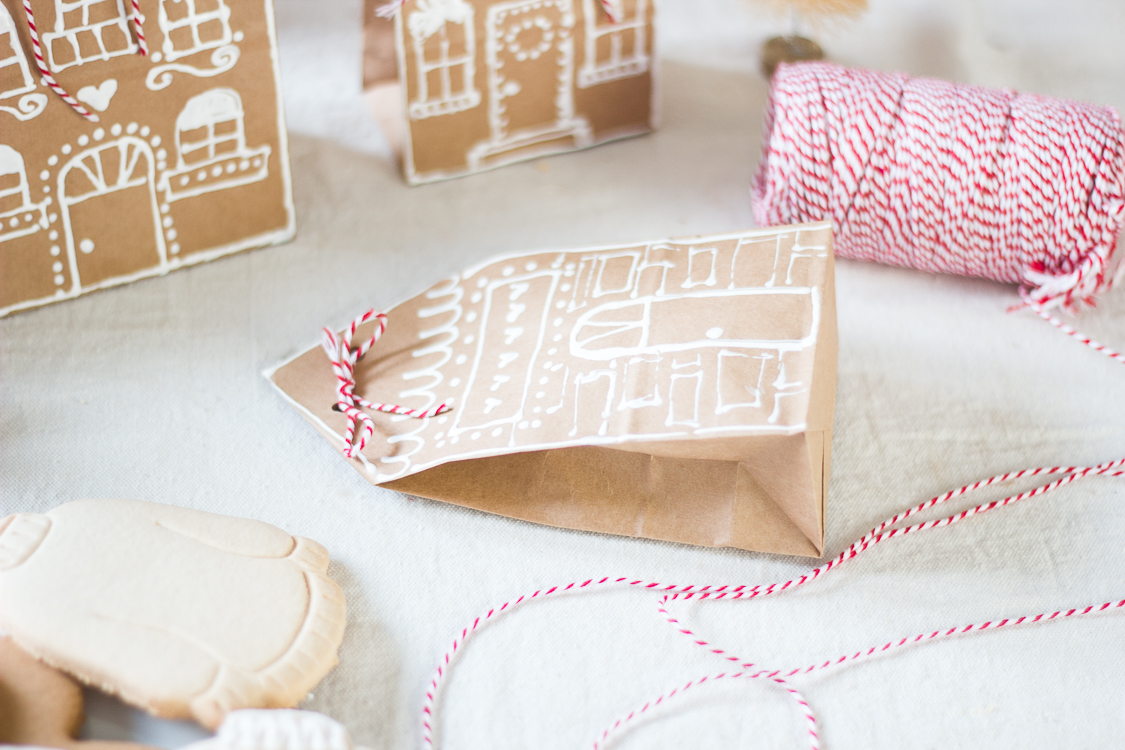 They were super fun to make and all you need is some paper bags, a hole punch, ribbon or twine and puffy paint.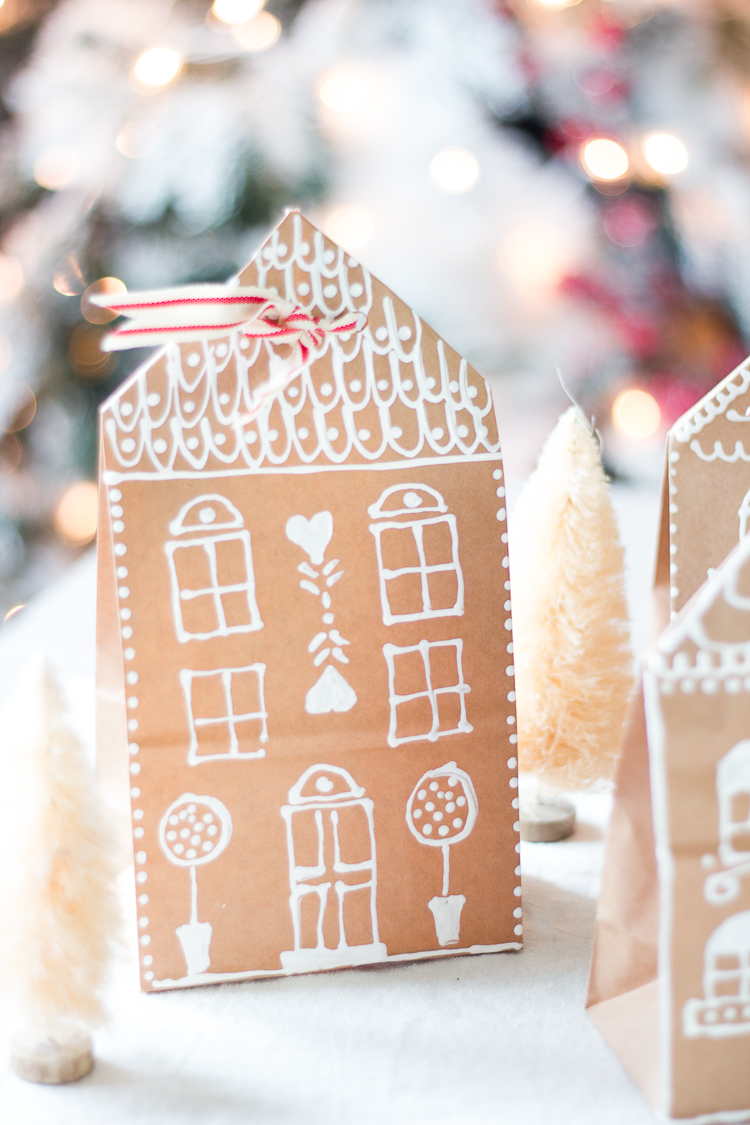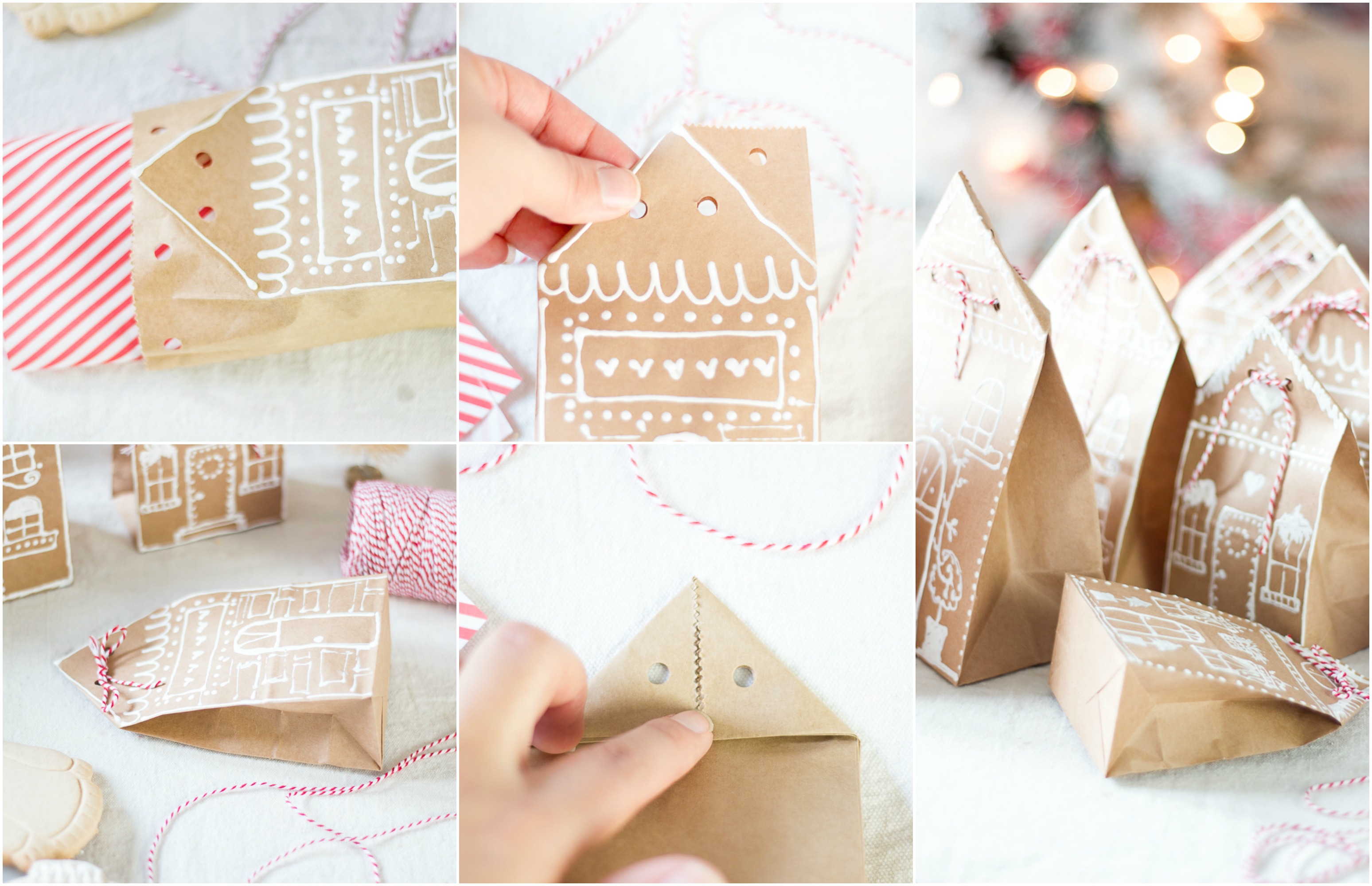 Using puffy paint, draw your desired design making it as simple or as complicated as you'd like. You can also have your kids draw on it with a white crayon or paint and decorate it with cute stickers.
Once dried, fold opening of bag to form a triangle, punch two holes and tie with ribbon or twine.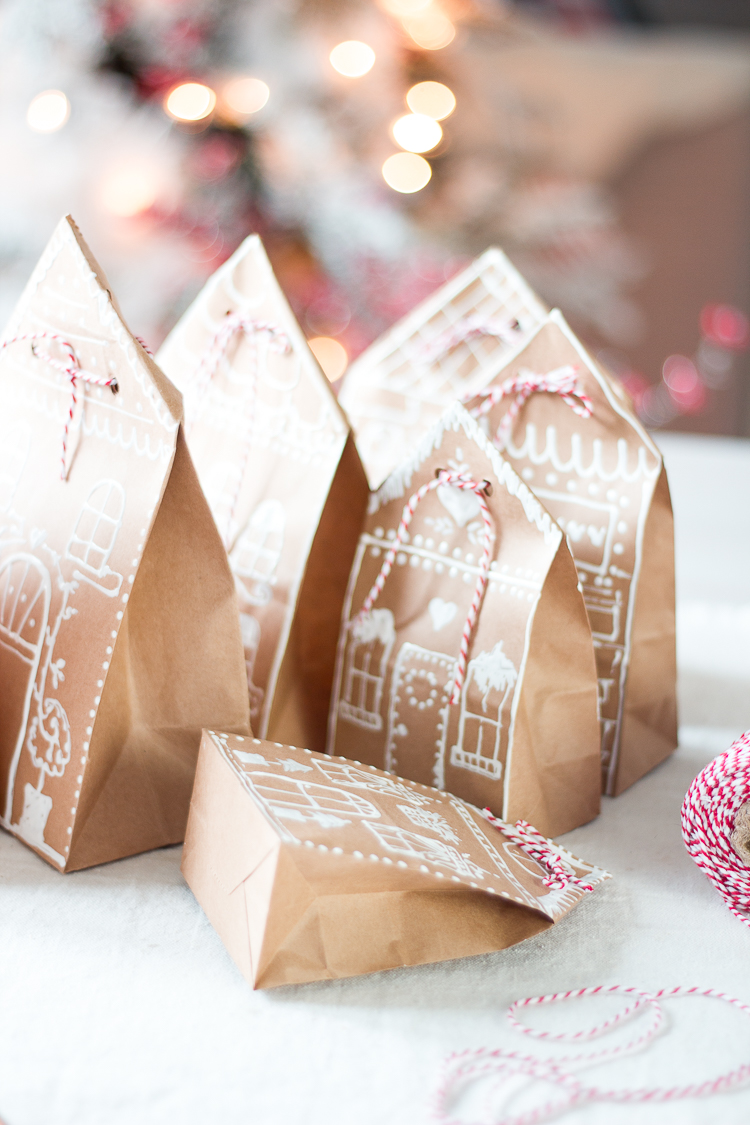 Adorable, right? I'm pretty sure these will be my advent calendar next year…:)
Thank you so much for stopping by…have a great start to your week!
much love,