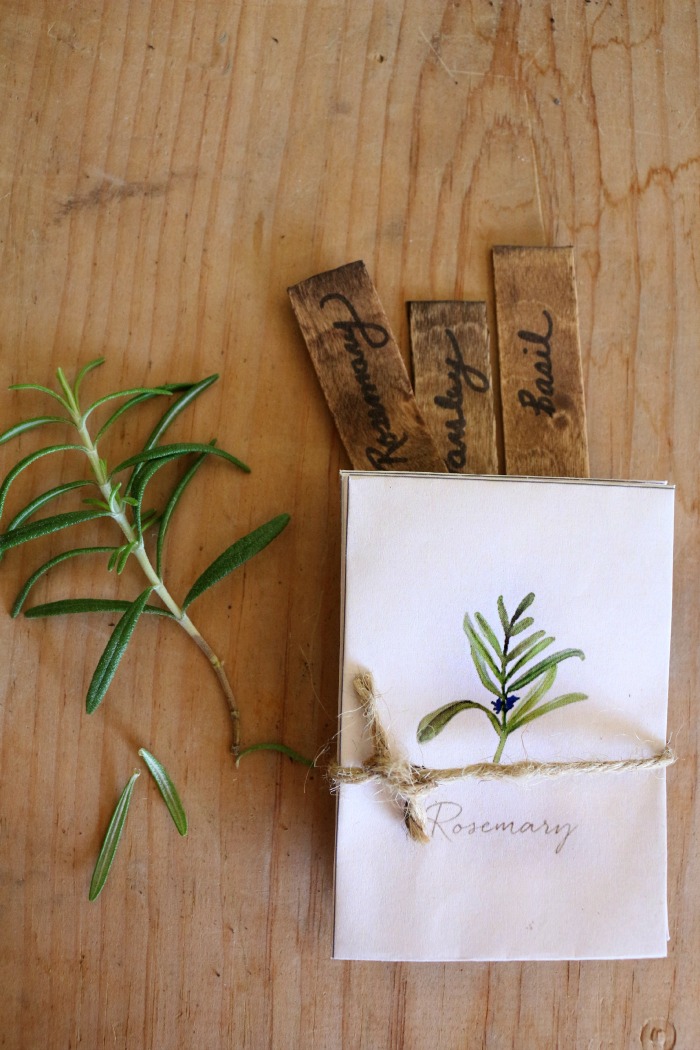 Yesterday I shared these sweet herb printable packets and today I wanted to show how to make these super duper easy herb markers to go alongside the packets.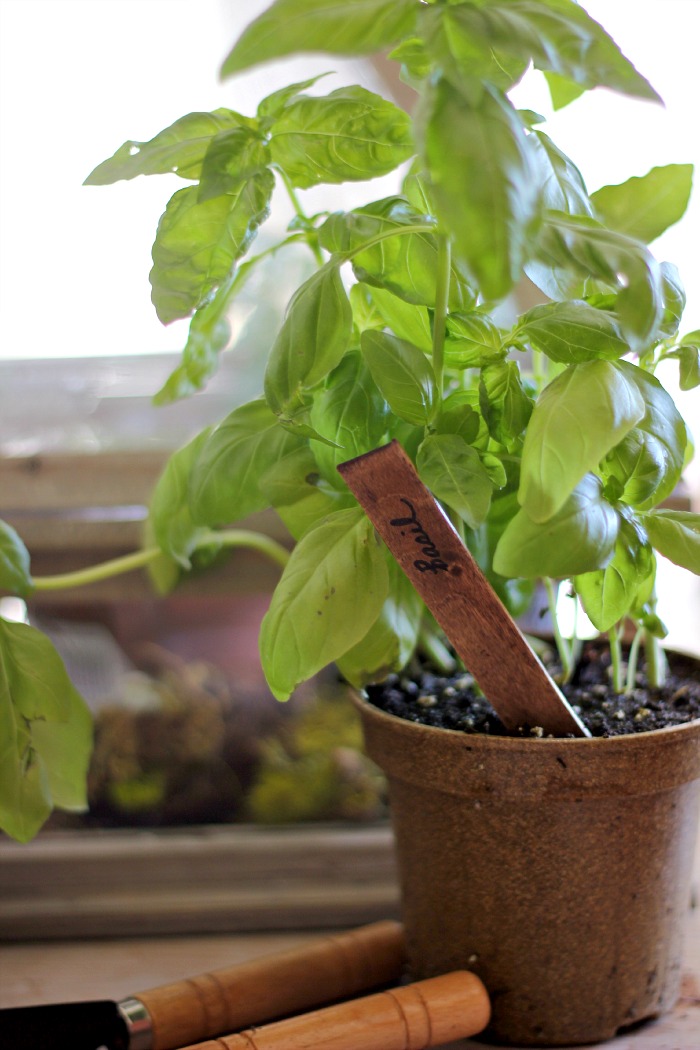 They are so easy and don't require a tutorial, but as I am so used to taking photos of anything I do, I photographed the process anyway.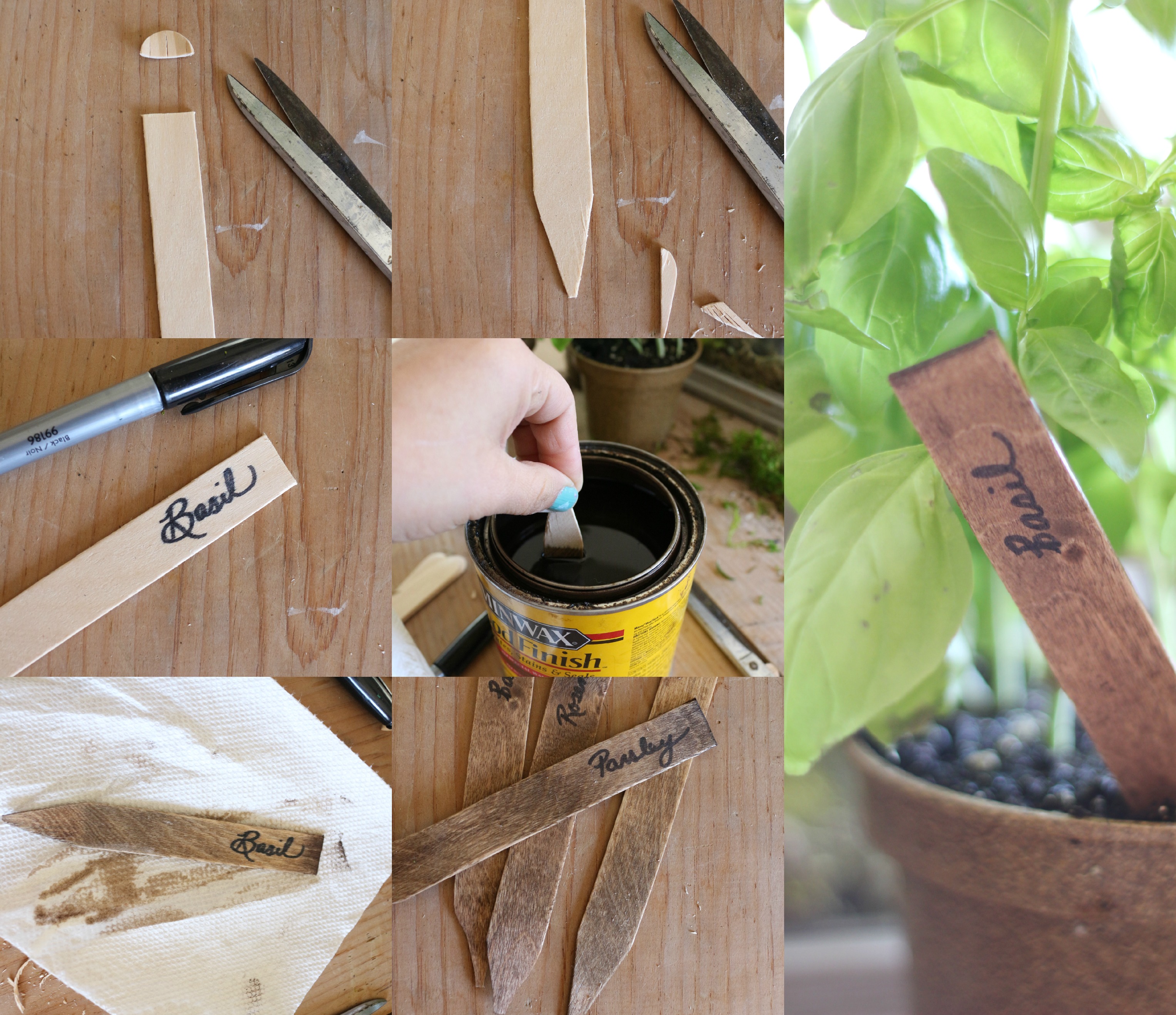 Easy, right? But practical. 🙂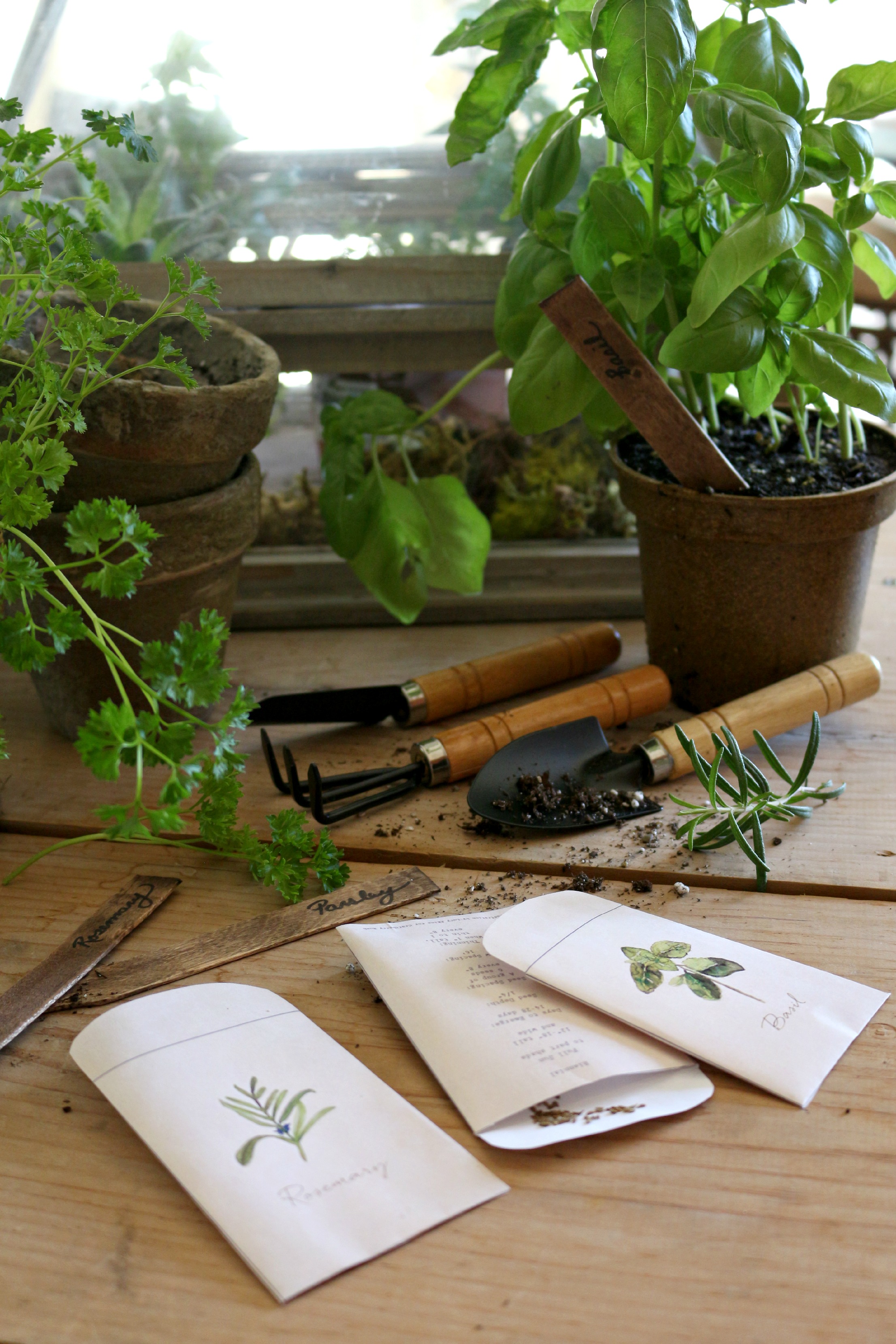 I really enjoy having a little herb garden at my disposal as things just taste so much richer with fresh herbs.
I'm really inspired to build a little vegetable garden in our yard, which would make the kiddies happy as they've been asking us for years. But I'm not too sure how Brody would react.
How about you? Do you grow your own vegetables? Any tips for  me?
Here are two other garden marker tutorials you might enjoy.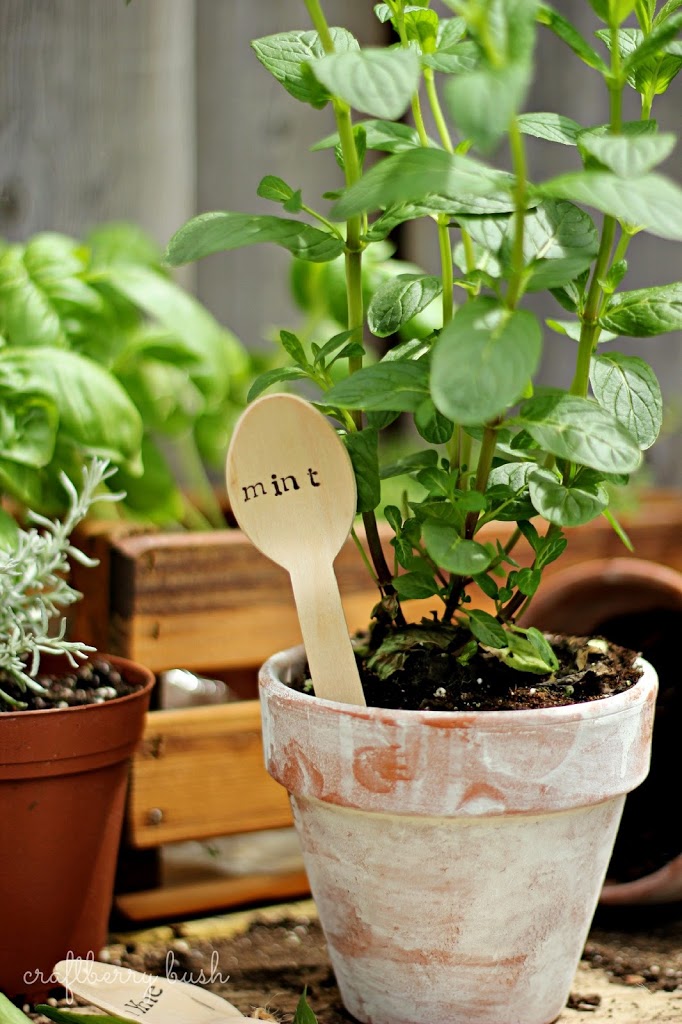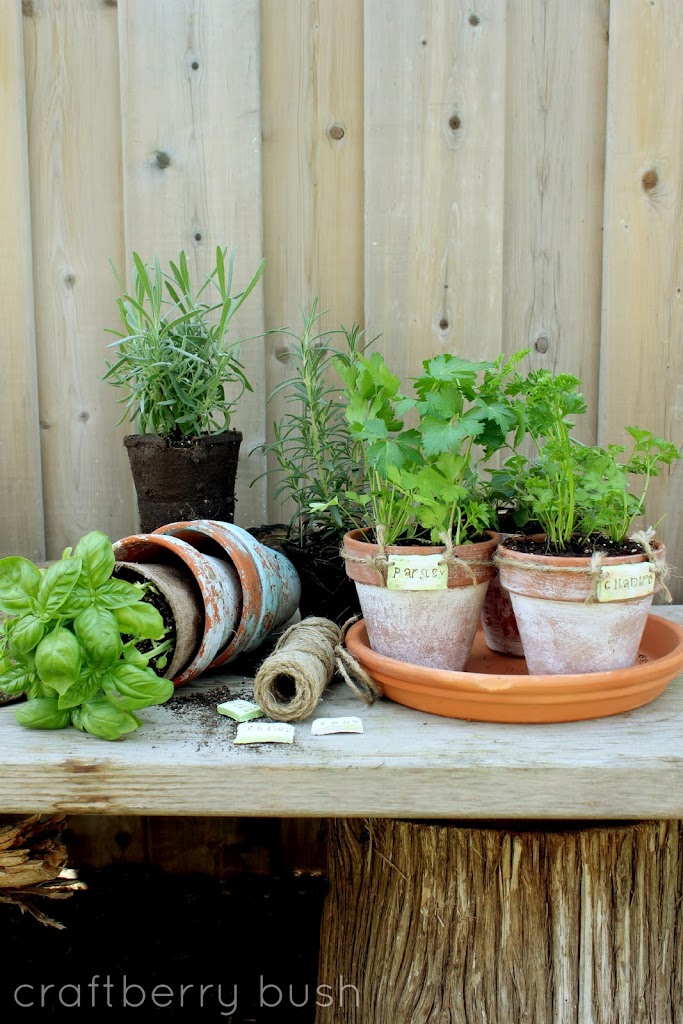 Clay herb marker DIY