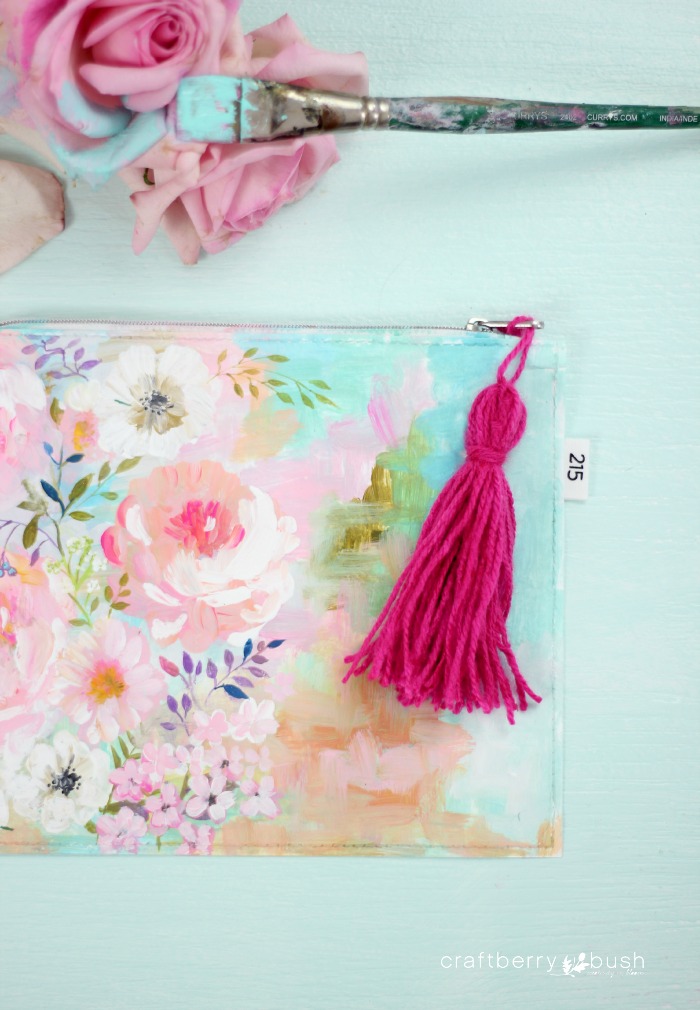 I shared this particular photo on Instagram and Facebook last week. I spoke about how many times, I have heard people say to me "I haven't painted in years" or "I used to paint before having children"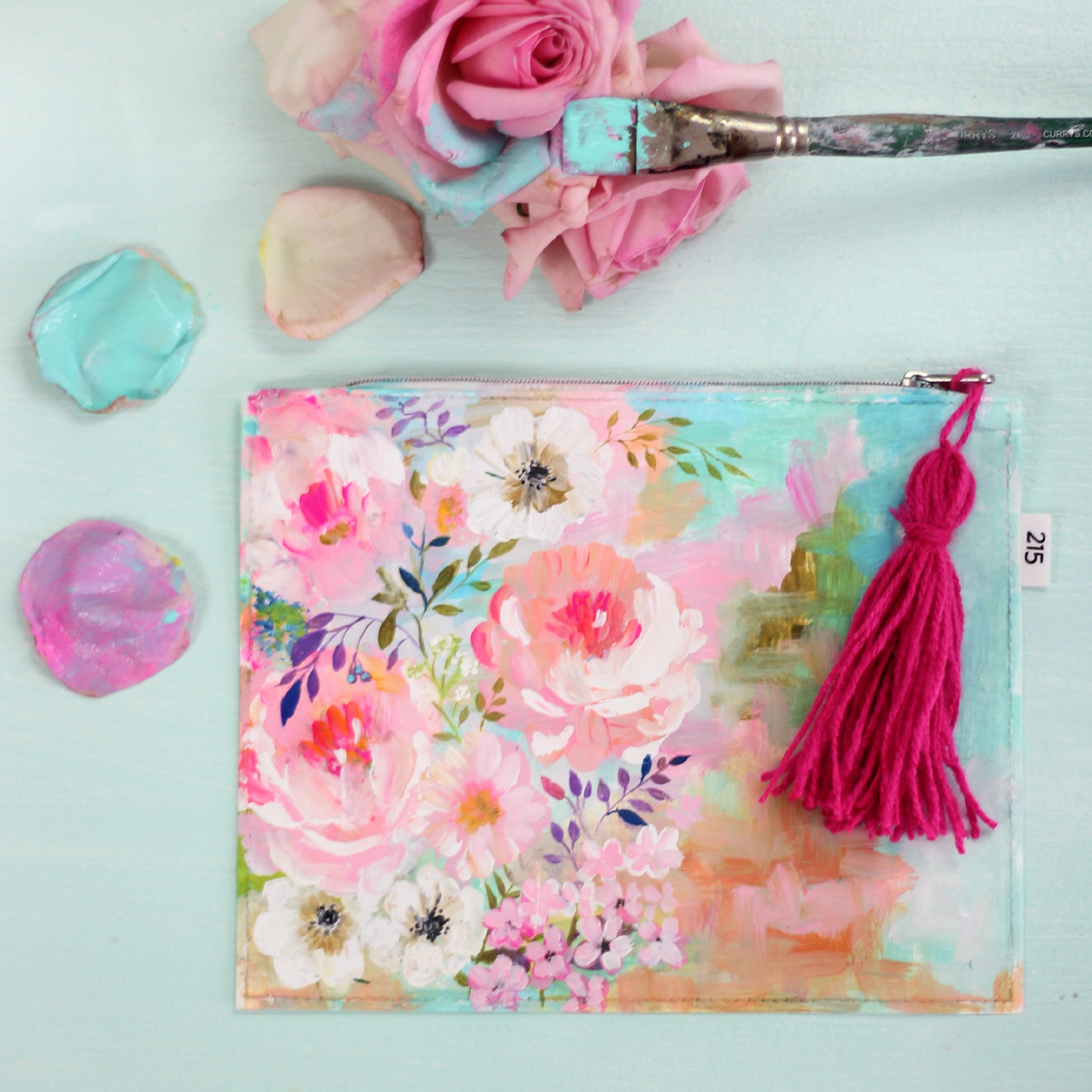 As a mum of three, I understand the struggles and the sacrifices one has to make for those precious little souls. They are after all, gifts from above. They are our number one priority and most beautiful work of art. But I also know that sometimes you need to find a little 'you' time. Time to do the things that bring you peace and calm. Because those little things you love doing are part of what makes you this amazing, incredible person you are today.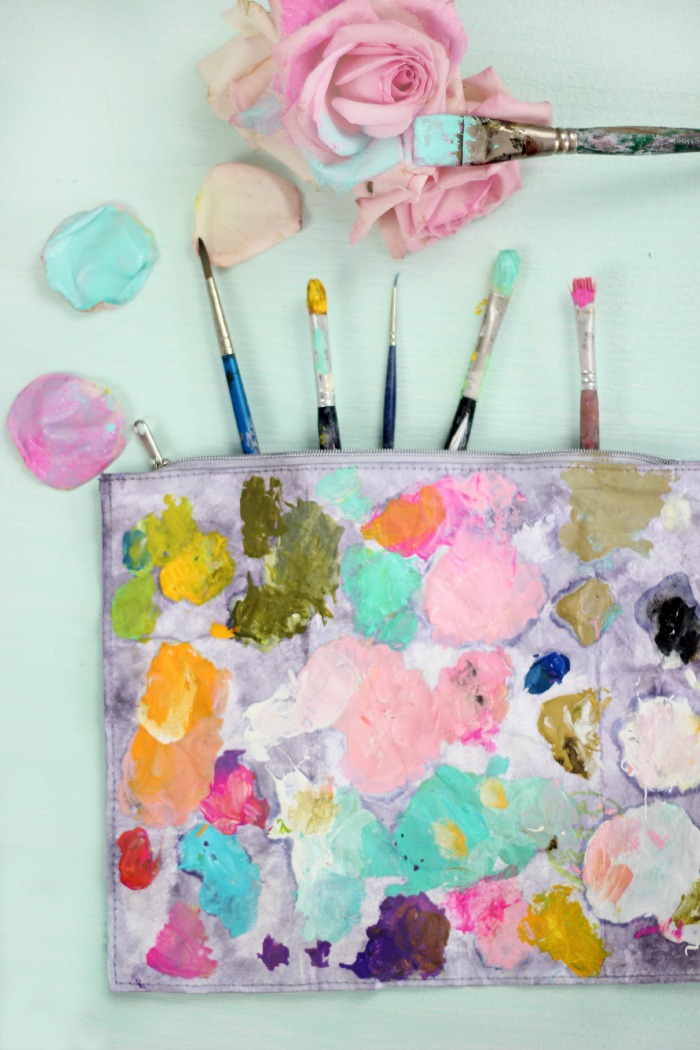 Don't abandon your passion, instead bring your children towards them. Show them, inspire them and one day, they'll carry on your legacy.
Thank you so much for visiting today.
I will see you very soon..xo
much love,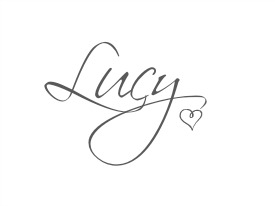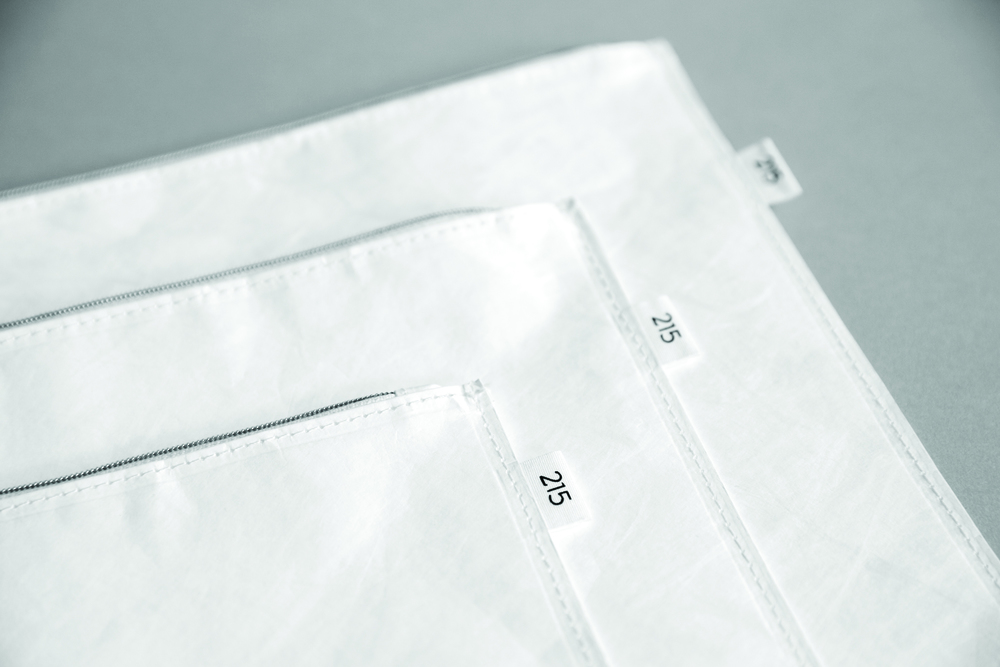 These cute little pouches are from a local company called 215 .
 They are made of Tyvek®, which is a sustainable material that looks and feels like paper. It is extremely durable, recyclable and non toxic.
I had so much fun transforming these 'toogood' pouches into a colorful canvas.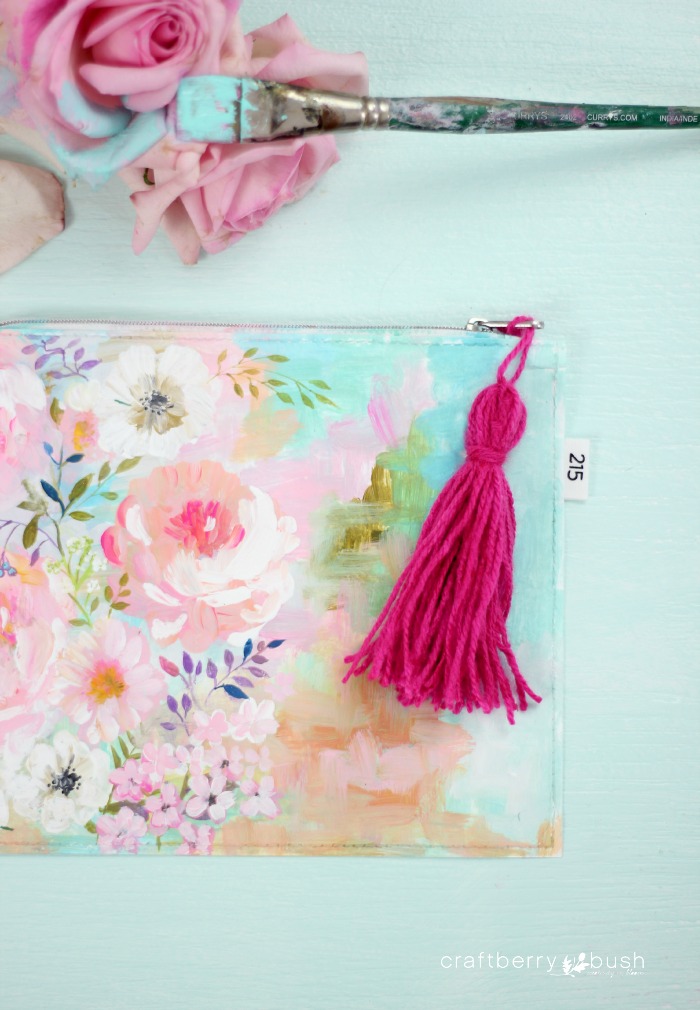 I even added a little tassel…:)
I also wanted to let you know that I added a couple of prints to the shop including this Acrylic Rose garden pillow.
with FREE shipping for you to enjoy.