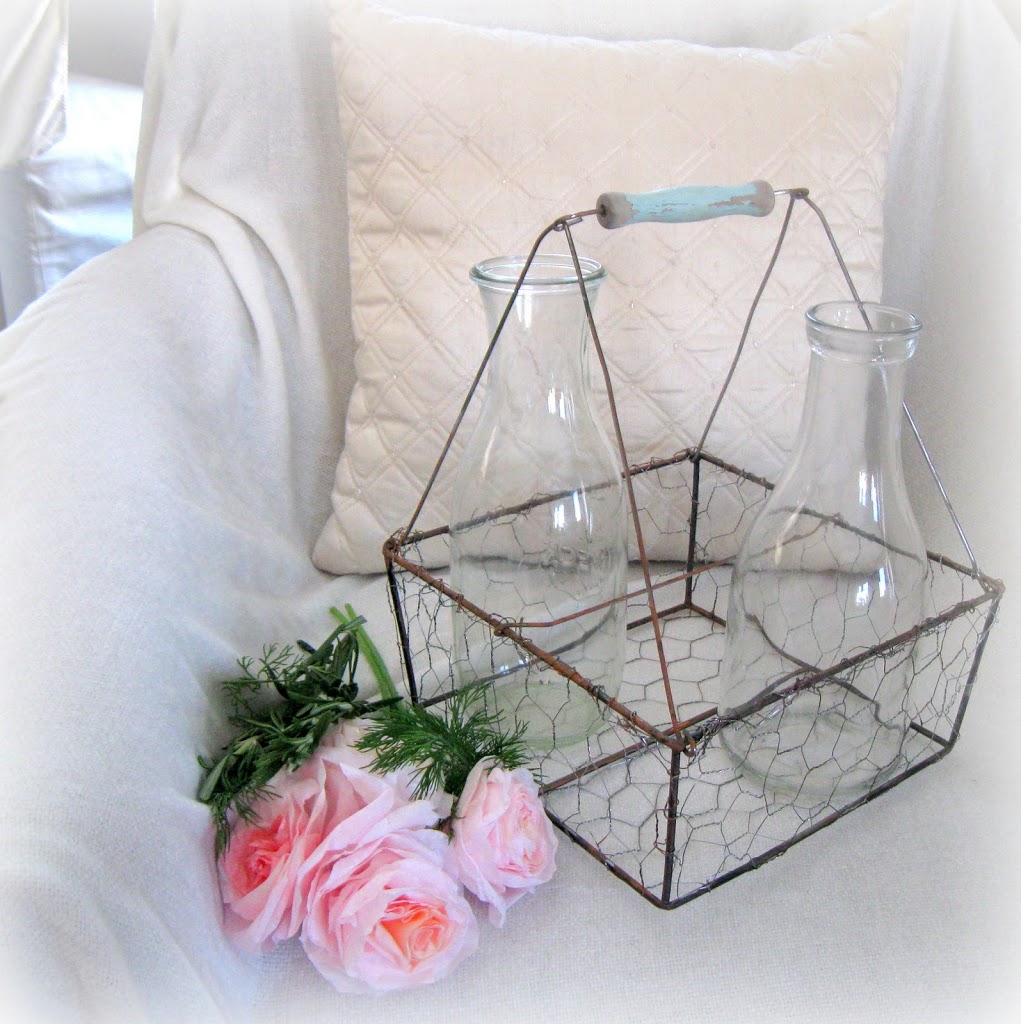 Thank you for stopping by – I hope you all had a good week.
Please accept my sincere thanks for your sweet messages from my previous post. Y
ou took the time to let me know that you appreciate the little Craftberry Bush and that made my heart smile. Sometimes we just need a little pat on the back and a word or two to encourage and keep us going.
So I thank you from the bottom of my heart.
And if you read my previous post, this is what I
meant
when I say there are many colours of me…
So today I'm skipping the colourful side…
A beautiful old wire milk basket.
Can you hear the stories this little basket tells?
(although "Milkman" stories don't always end too well, do they?)
Are you tired of those jars yet?
Rusty and perfectly imperfect, but I
can't for the life of me remember where we picked it up.
Was in that little village in the South of France…or that quaint town in Spain? It may have been during our summer in Tuscany?
I actually picked it up at the Dollar Store. Yup! My faithful ol' dollar store. Let me show you how it all started.
I've been wanting to make a wire basket for some time and while I knew I was going to make it from chicken wire and wire hangers,
I just wasn't sure how I was going to make the frame.
I was originally going to cut and glue together wooden dowels, but then I spotted this…
Not exactly French country, b
ut remember how I often write about thinking outside the box? W
ell in this case, let's look outside the basket.
Notice the frame?
I started by cutting the straps, only to feel guilty as I imagined someone having used their own hands to make this basket (which is well made by the way).
I hate to think that these items are made by people who get taken advantage of and work so hard for pennies (way to put a damper on my excitement) :o(
So I kept the straps and will think of some use for them. At least that way, their hard work will not ALL go to waste.

The frame had a black coating on it that didn't say 'I'm old', so I used some sand paper to sand it off. I
then used a wire coat hanger to make two triangles, which will be placed at either side of the frame to hold the handle.
Make two little loops at the bottom as pictured.
Attach the triangle at either side of the frame and close the loop tightly with your pliers.
For the handle, I was lucky enough to have had one from an old wooden lantern, but I was originally going to use a drilled dowel.
I even thought of using a carton tube from tin foil paper roll.
It's very sturdy and by painting it, you would never know it was made of cardboard.
Feed another piece of wire through the handle, make two loops at either end and attach to the top of the triangles.
I then wrapped the chicken wire around the frame (sorry forgot to take pictures) but
please, please, please…if you want to avoid multiple pricks and blood, use gloves!!! While t
he gloves were sitting right beside me, I refused to use them as they were too big and were just getting in the way. So I took one for the team, b
ut you don't have to!
I used my favourite paint, a mixture of green, brown and orange and with a brush gave the wire some rusty personality.
I also used a piece of wire to make a partition in the middle (not pictured in the tutorial but you can see it on some of the other pictures)
I'm very happy with how it turned out.
I purchased some fresh herbs from the super market and
placed
them in clear jars.
She will sit pretty in my kitchen.
But before then, I had to capture some photos to show her off a little…
Thanks again for being here, I love your company.
Wishing you a beautiful weekend!
Chicken wire $2.00 (brand new item from the dollar store, and I used less than 1/4 of it)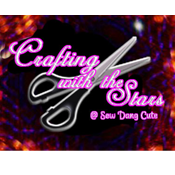 and