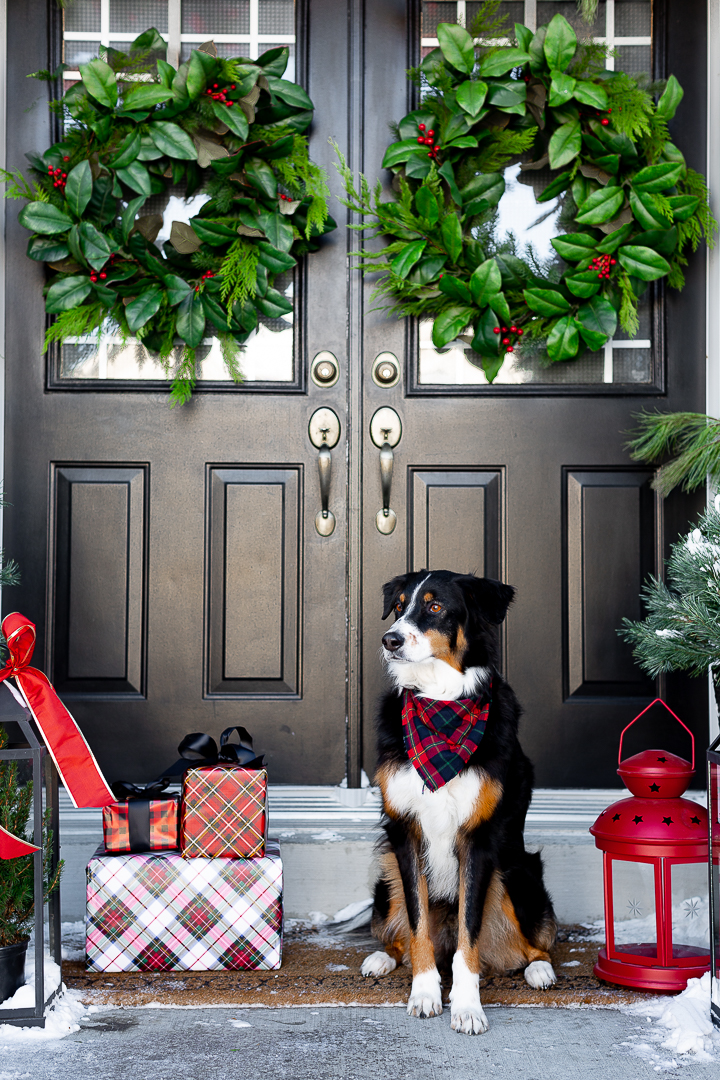 Hello friends and welcome our Christmas home tour 2019 – part 2. You can see part 1 HERE.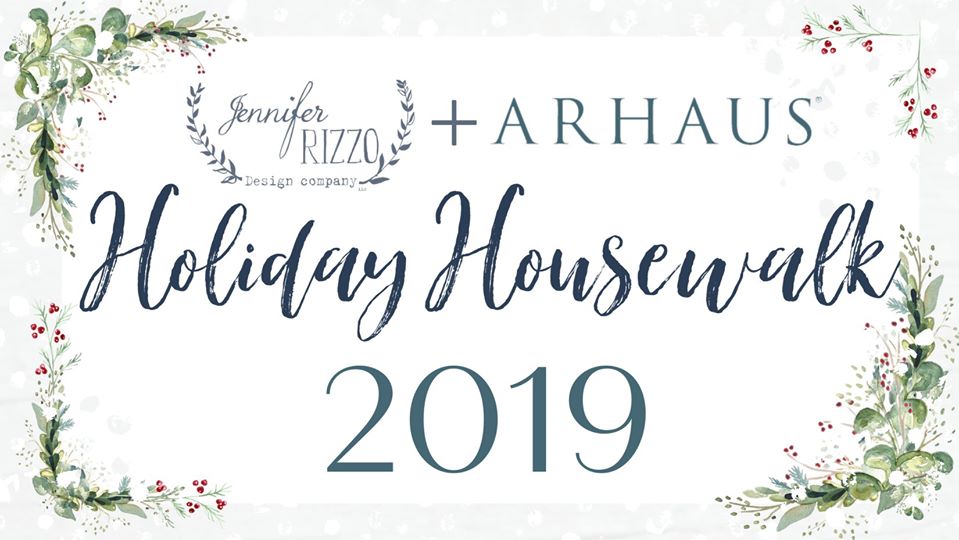 This is the 8th year that I've had the honour of participating in the Holiday Housewalk and it's something that I look forward to each year.
You can see the entire tour from the beginning by clicking on the link above.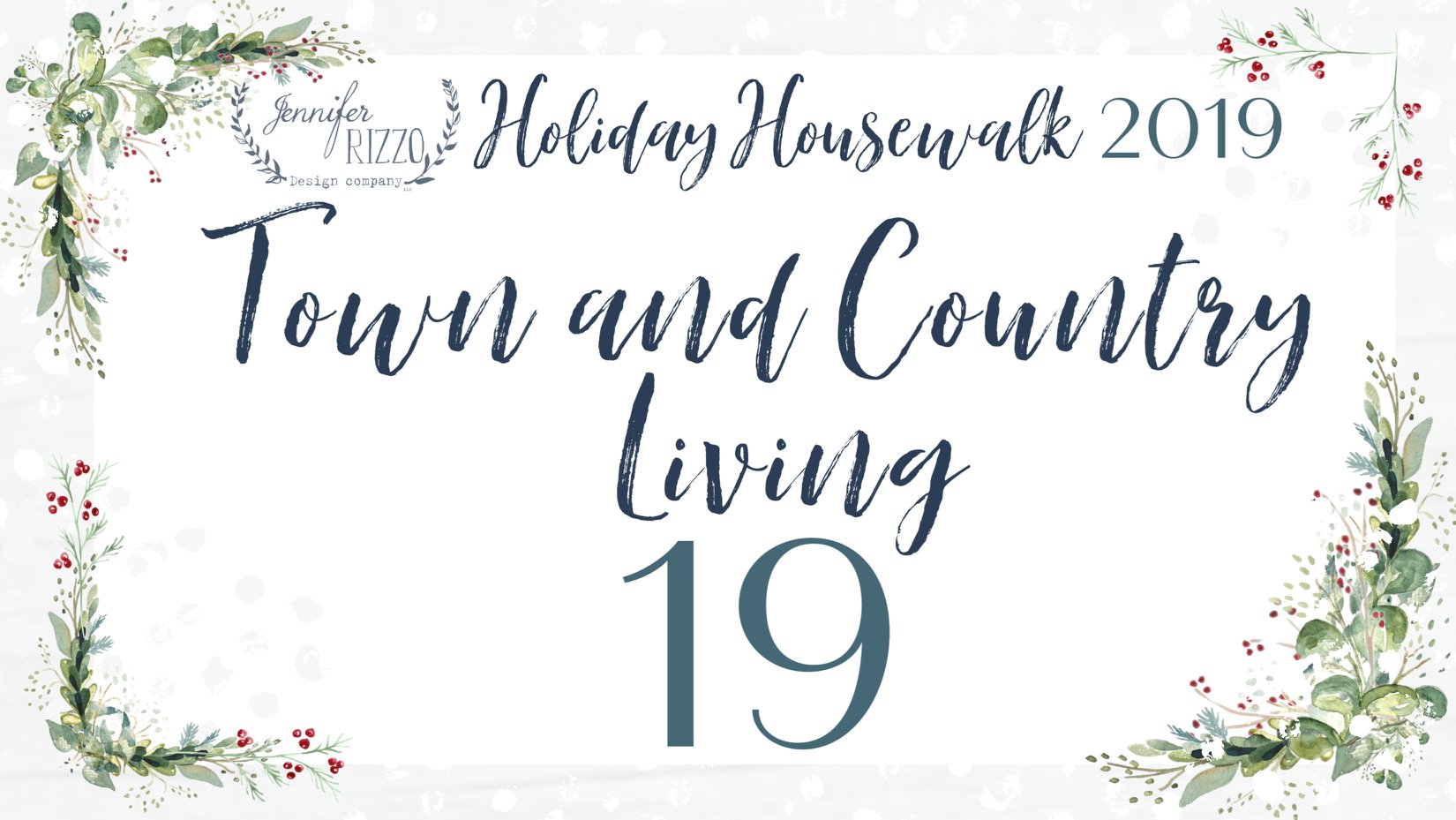 If you're coming from my dear friend Jennifer's home, welcome!
If you're new here, I'd like to greet you with a warm hug and big smile. I am so happy and humbled to have you here.
My home is stop number 20.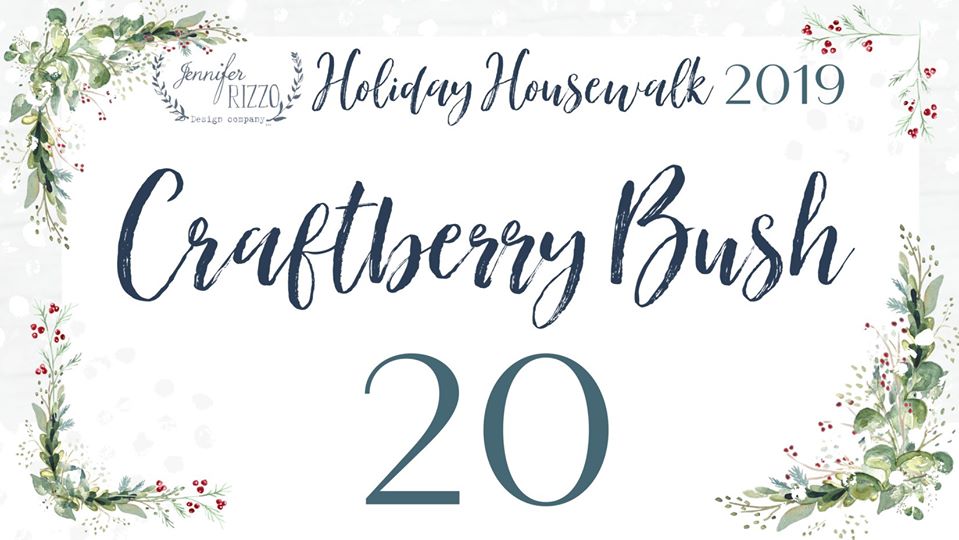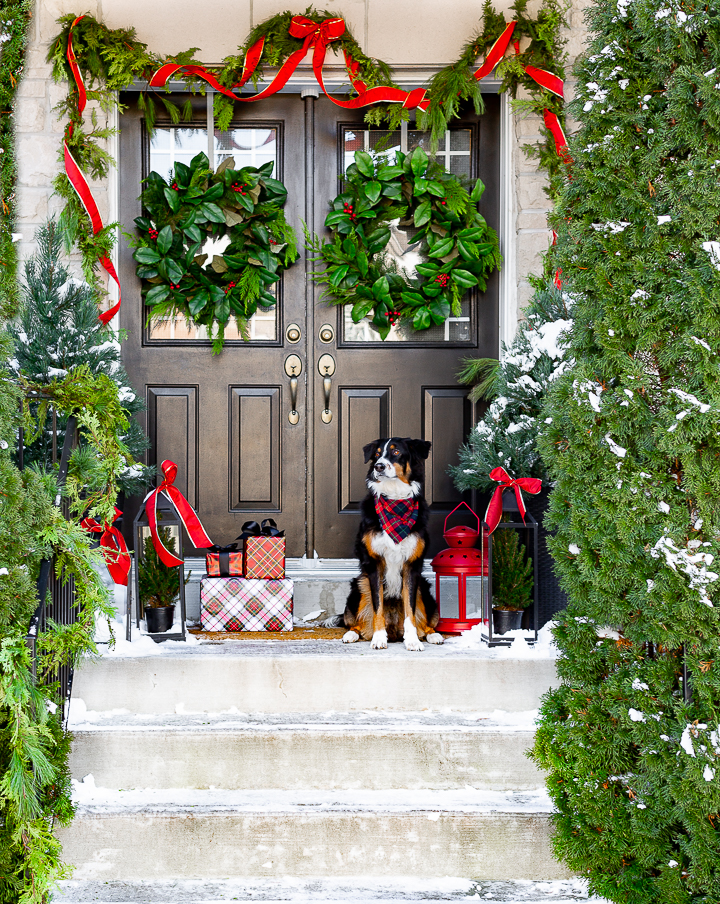 We start at the front door, where Brody will most likely welcome you. Sometimes with a sharp bark which soon turns to an excited dog wag…:)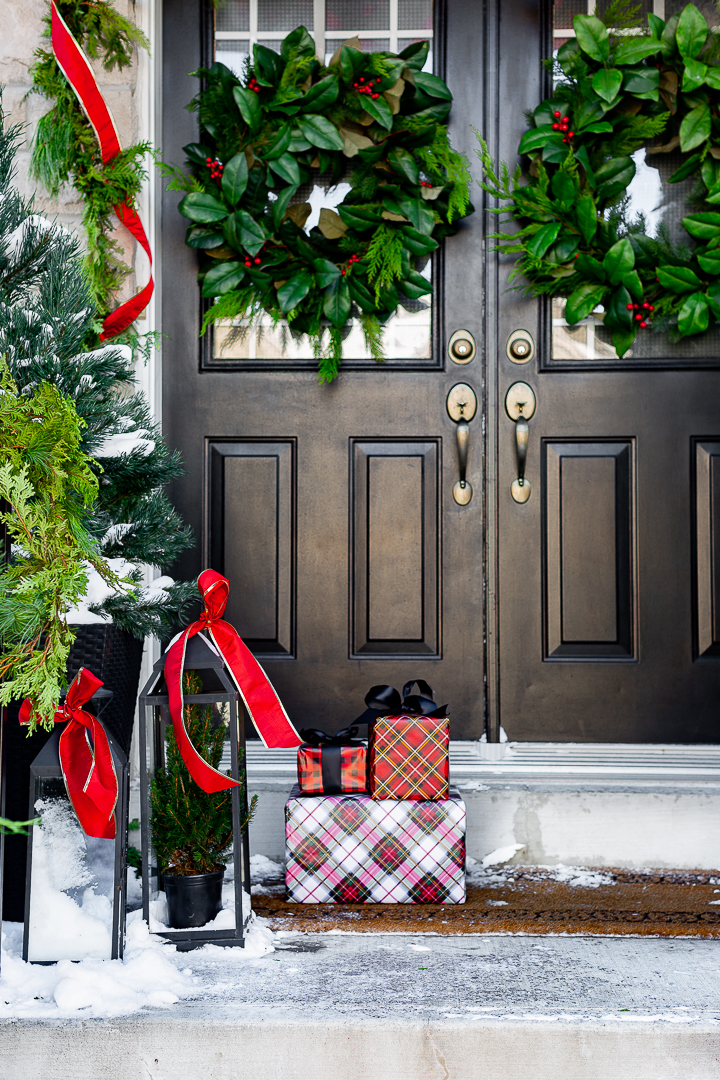 For the porch this year, I unfortunately didn't do too much because honestly, winter crept up on me and it was too cold to get too intricate.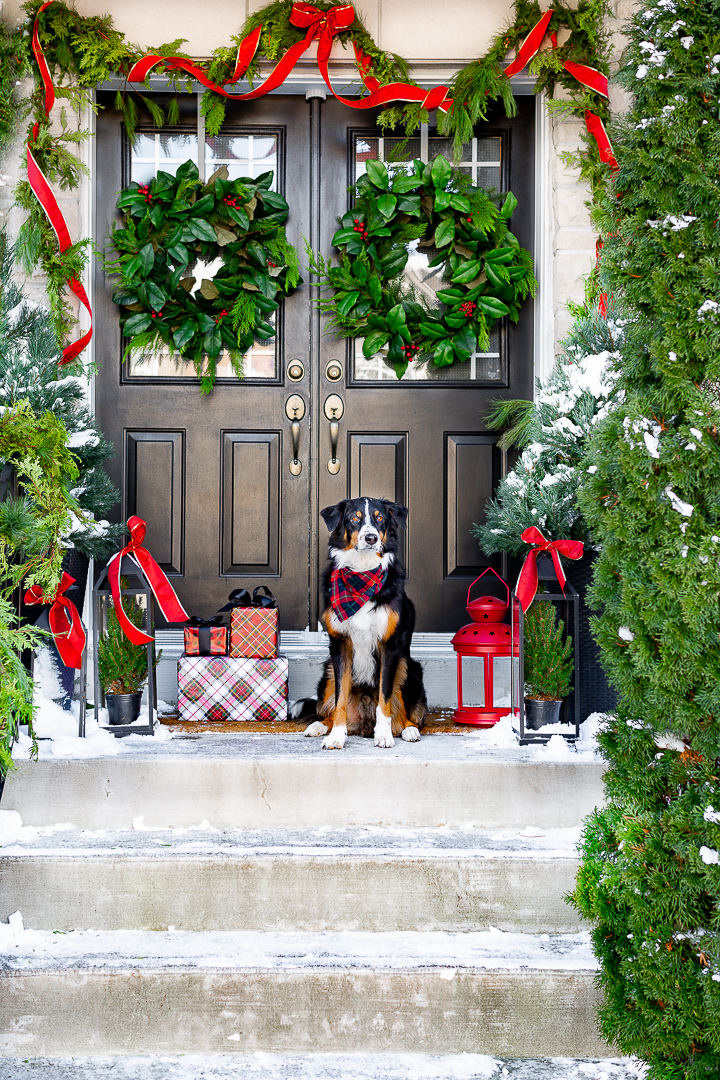 So a simple garland and some ribbon will do.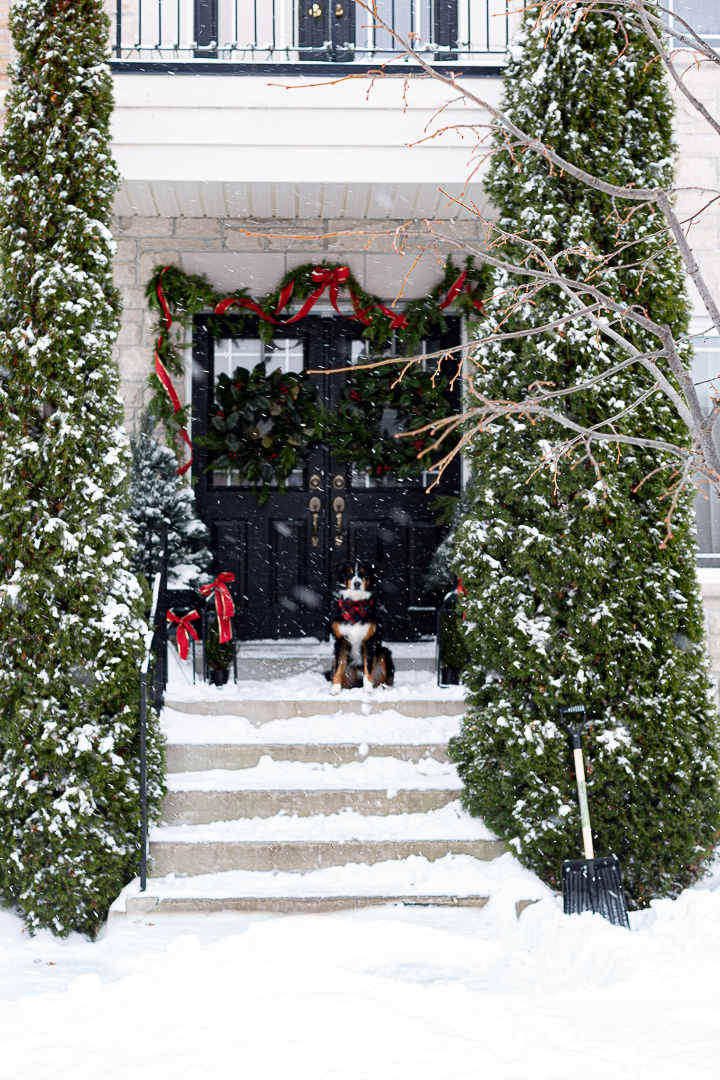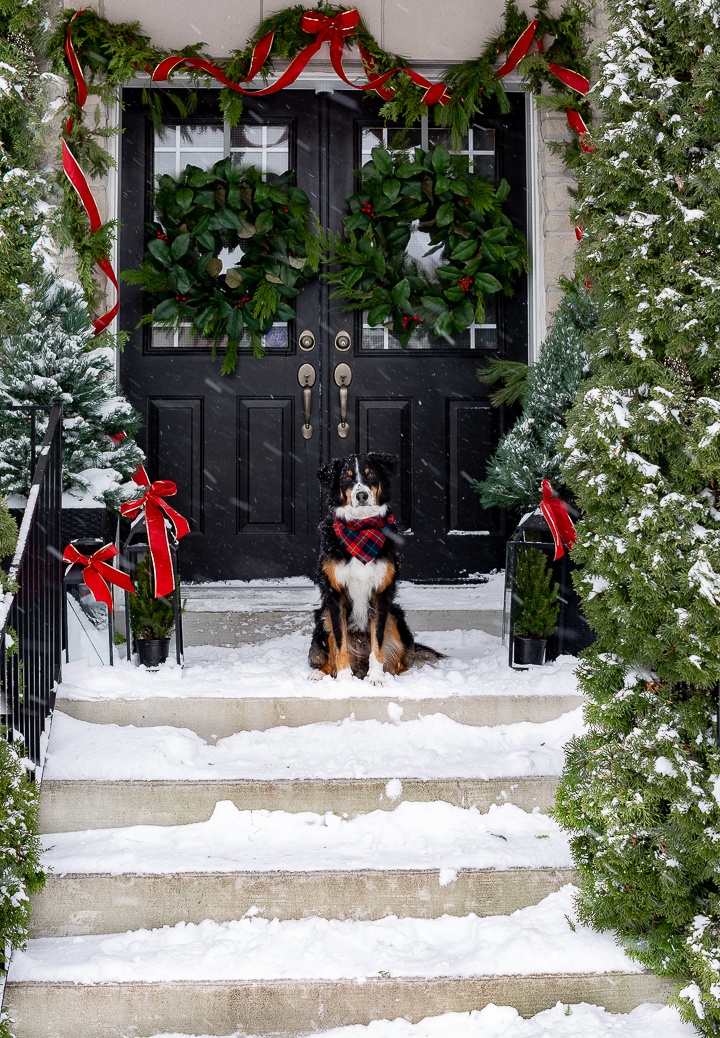 I literally set up the porch while it was snowing and drizzling….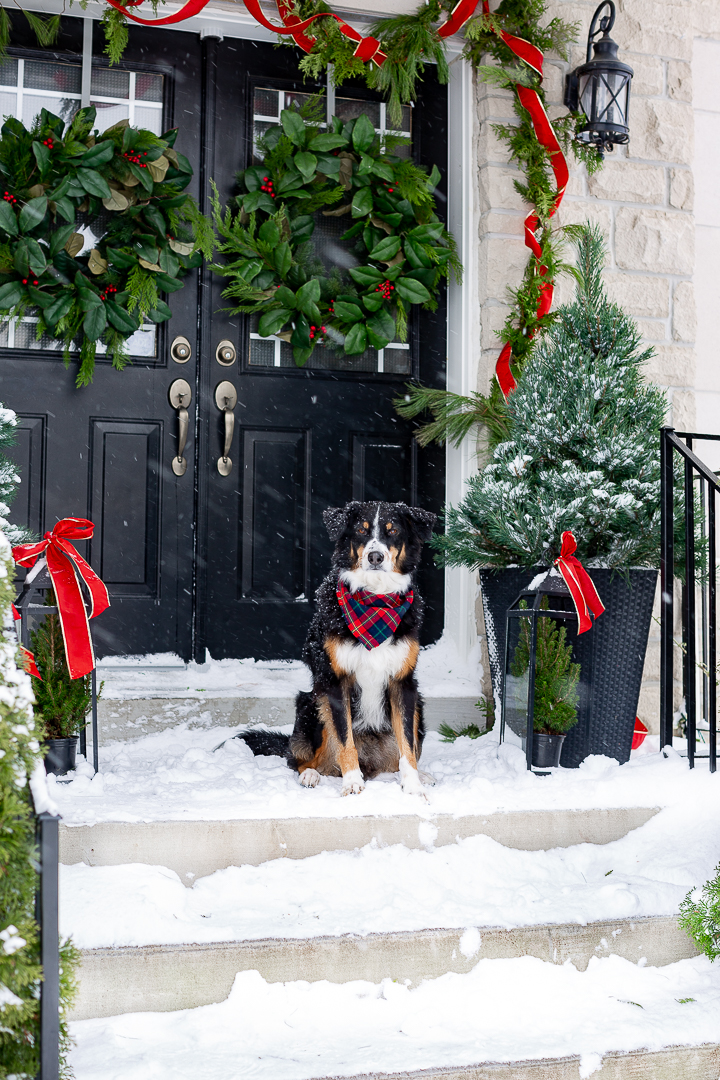 My hands were frozen and I just called it a day…:(  I think Brody was also a little fed up…lol. You can see an adorable video of him HERE.
I also shared a little wreath hack HERE.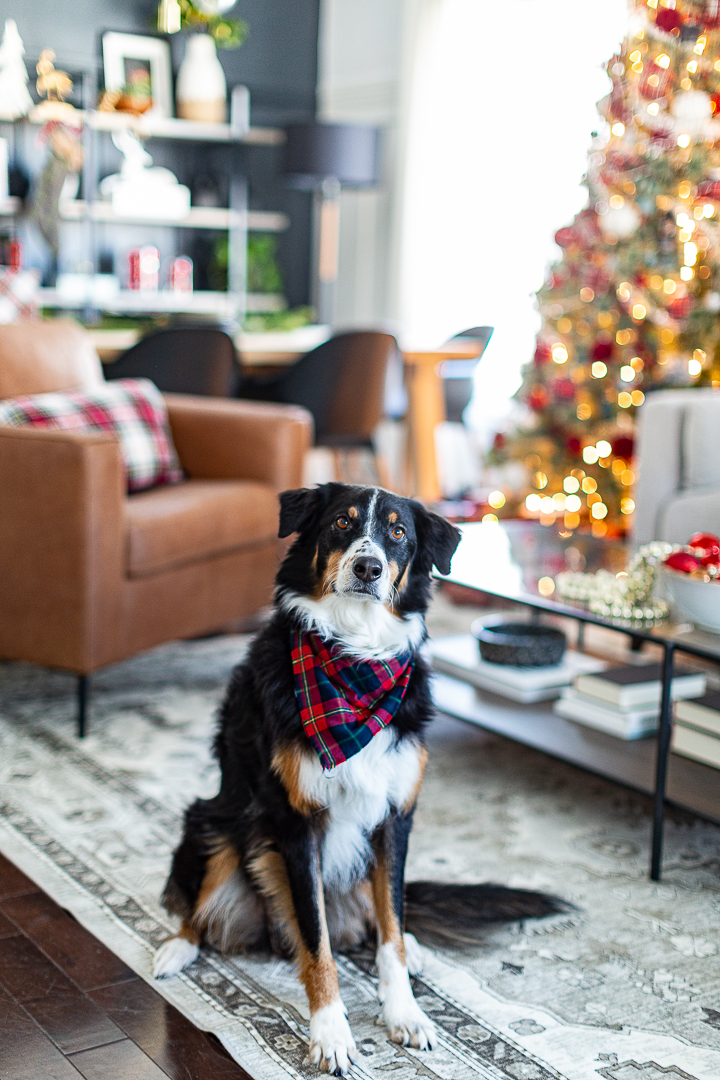 Our home is open concept and it opens up to our living room.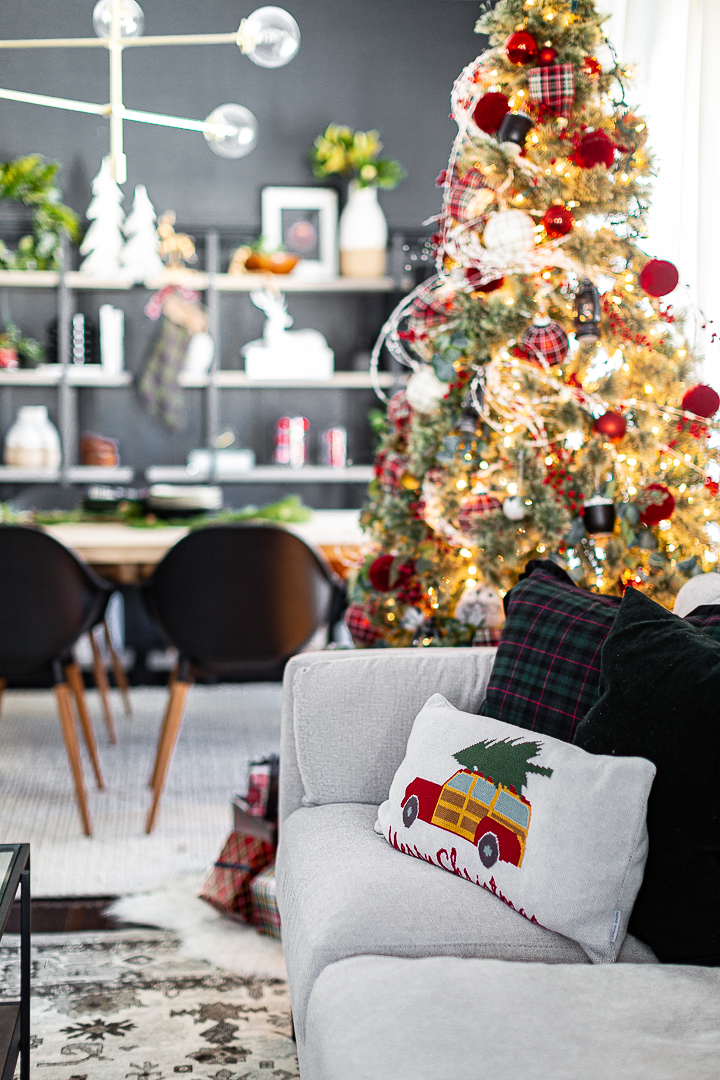 We recently updated our living room with the help of my friends from Urban Barn. You can see more HERE.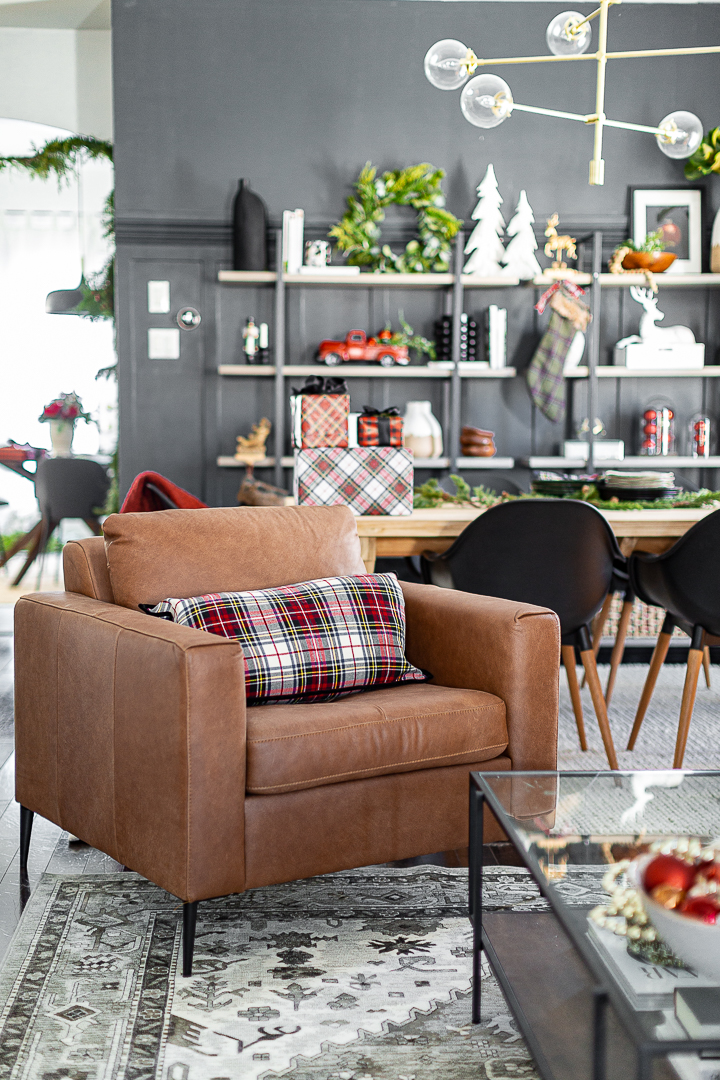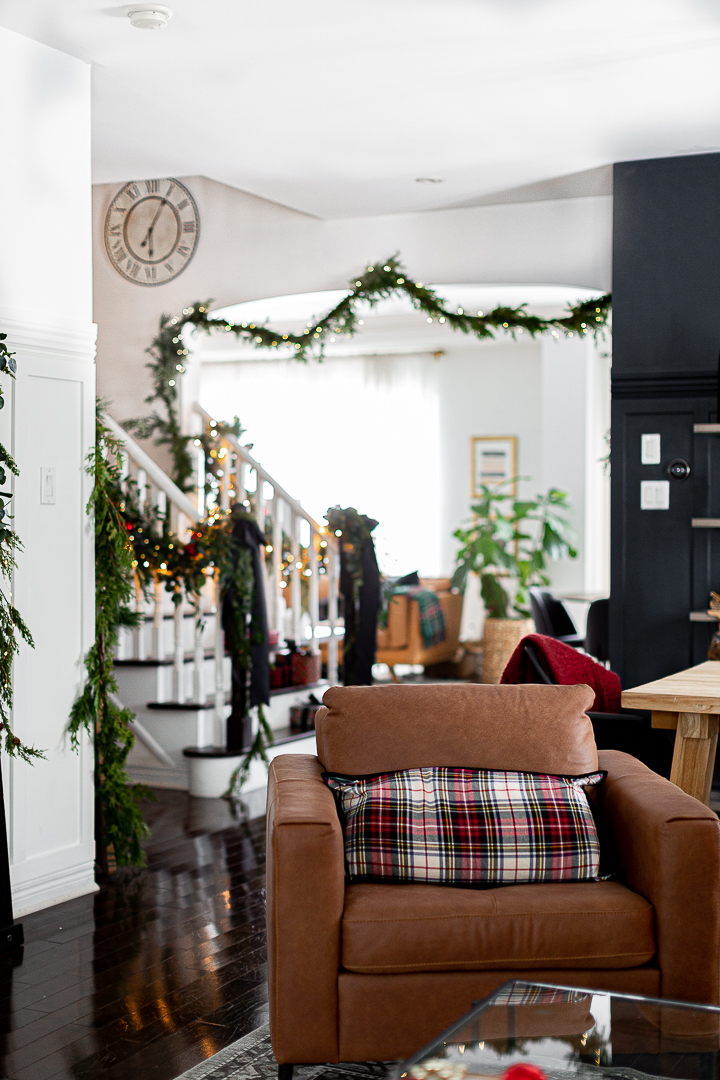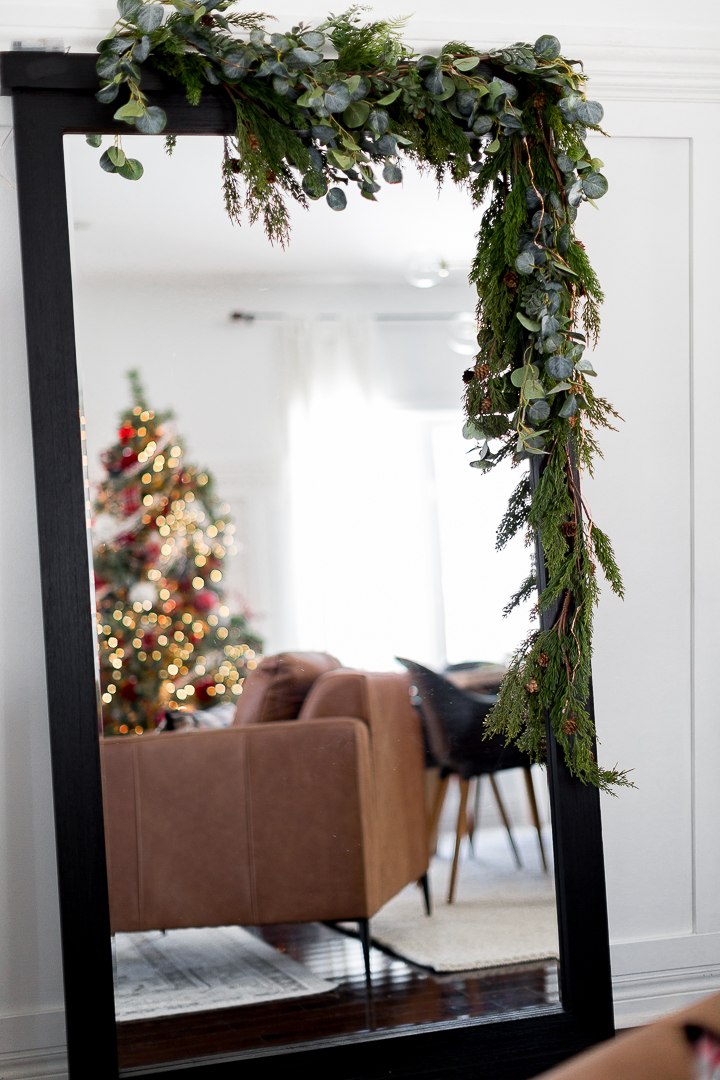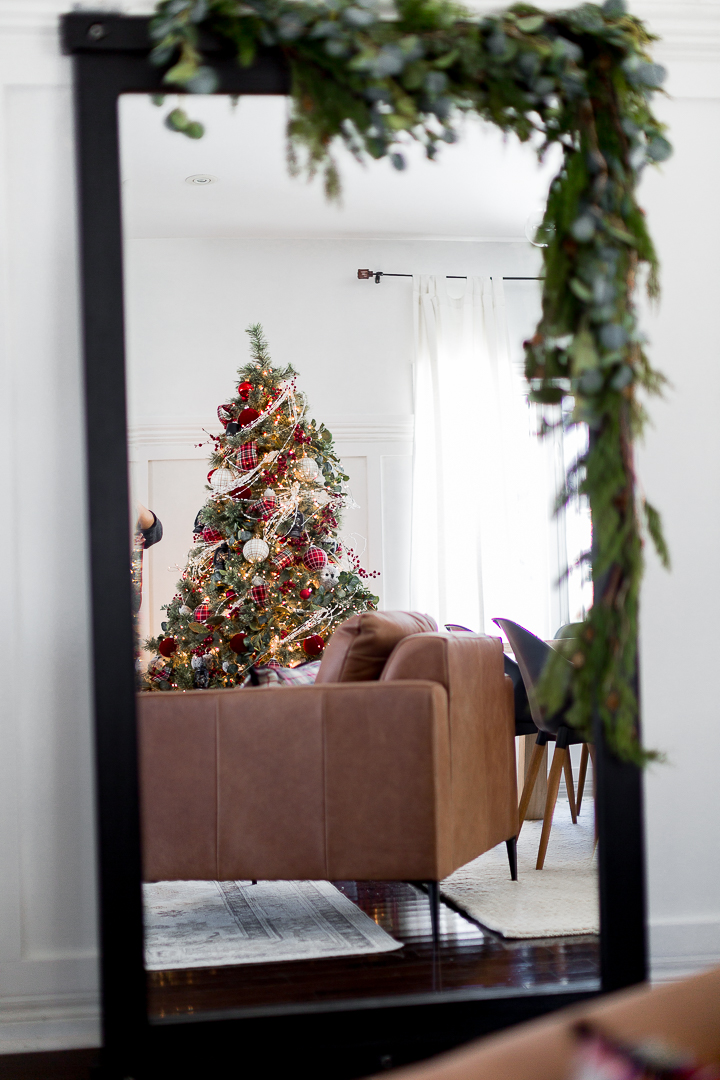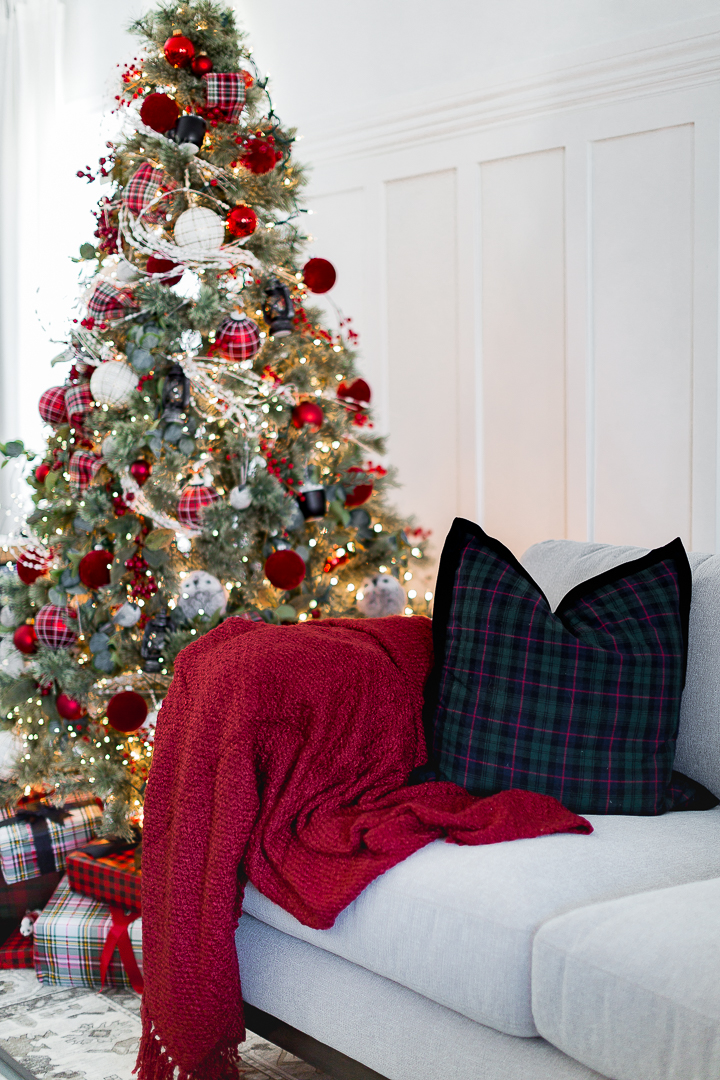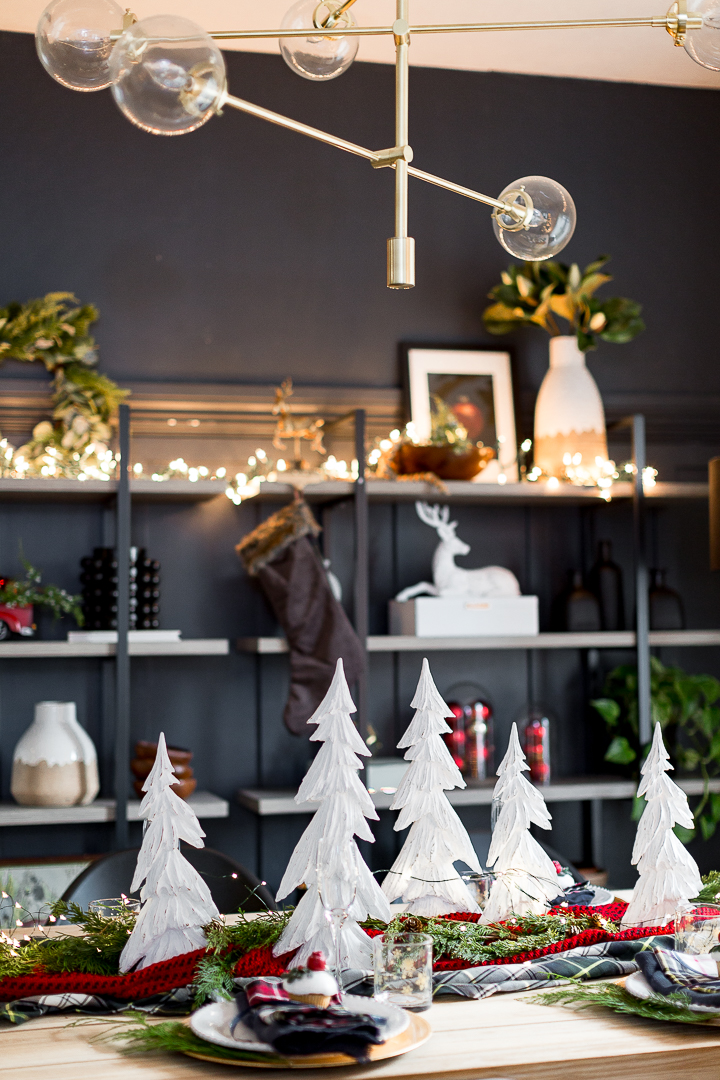 Last week, I set up this tablescape but didn't have time to share it…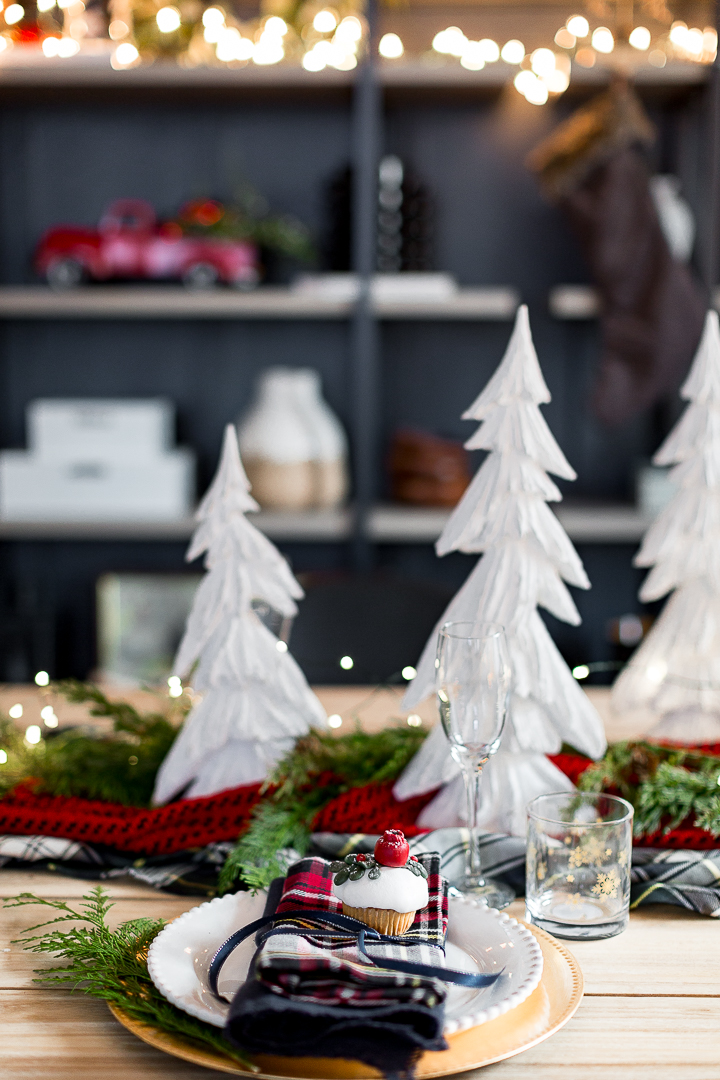 I used THESE adorable cupcakes I made and I think they look so cute.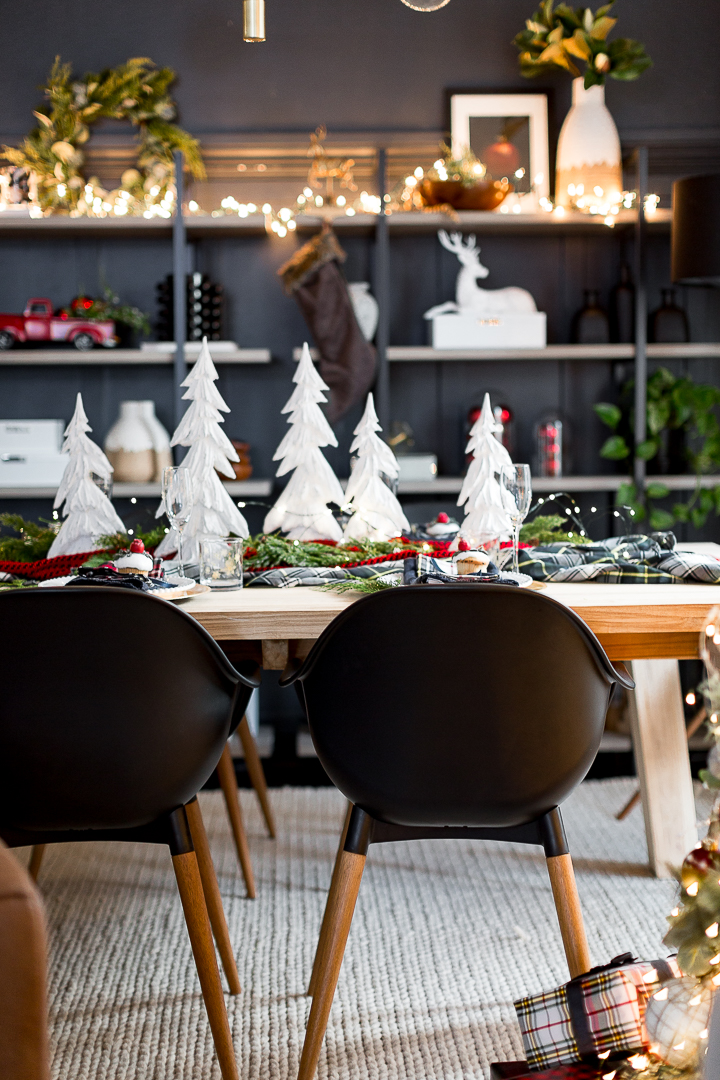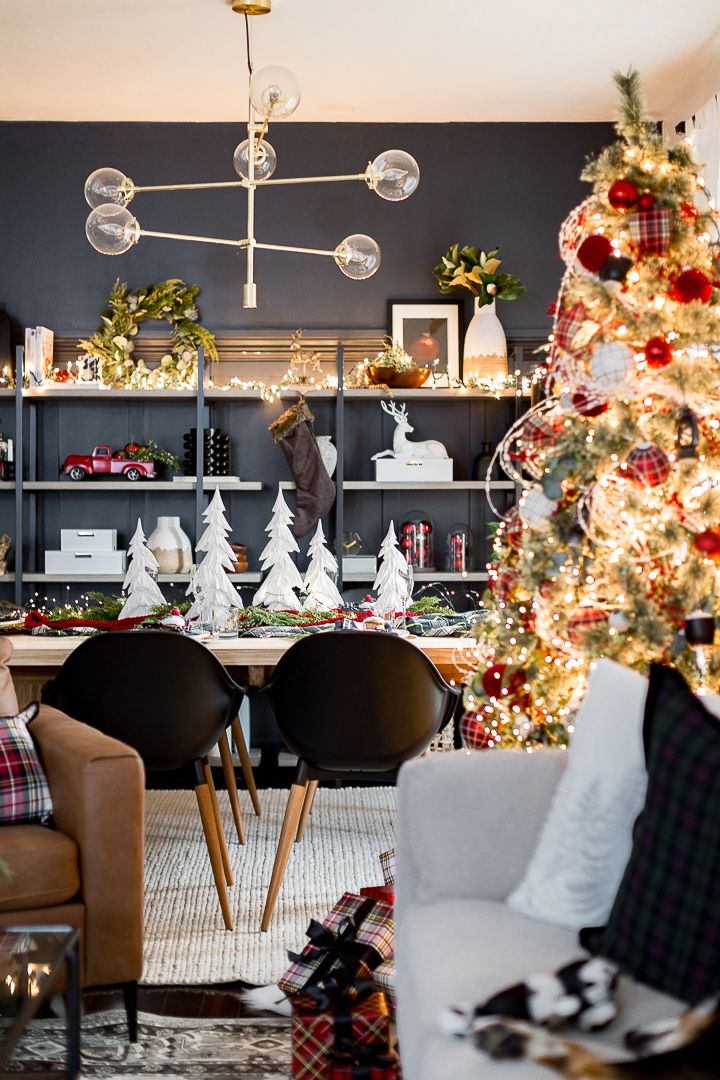 Even though I love twinkly lights, I think I might have gone a little overboard with all of these…oops.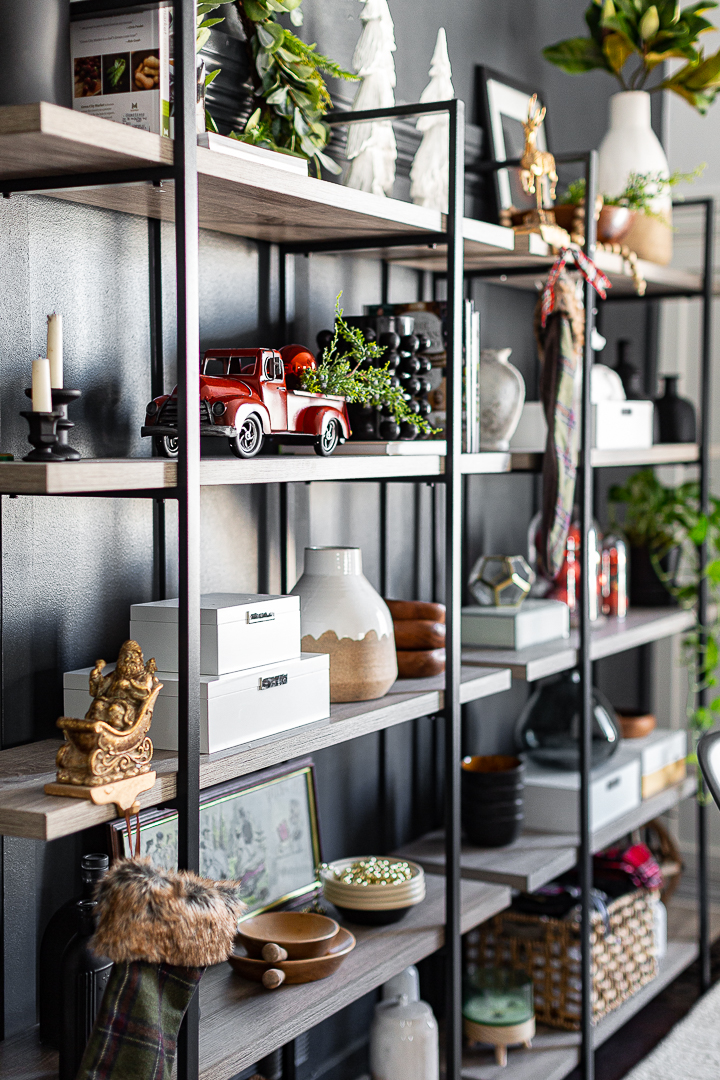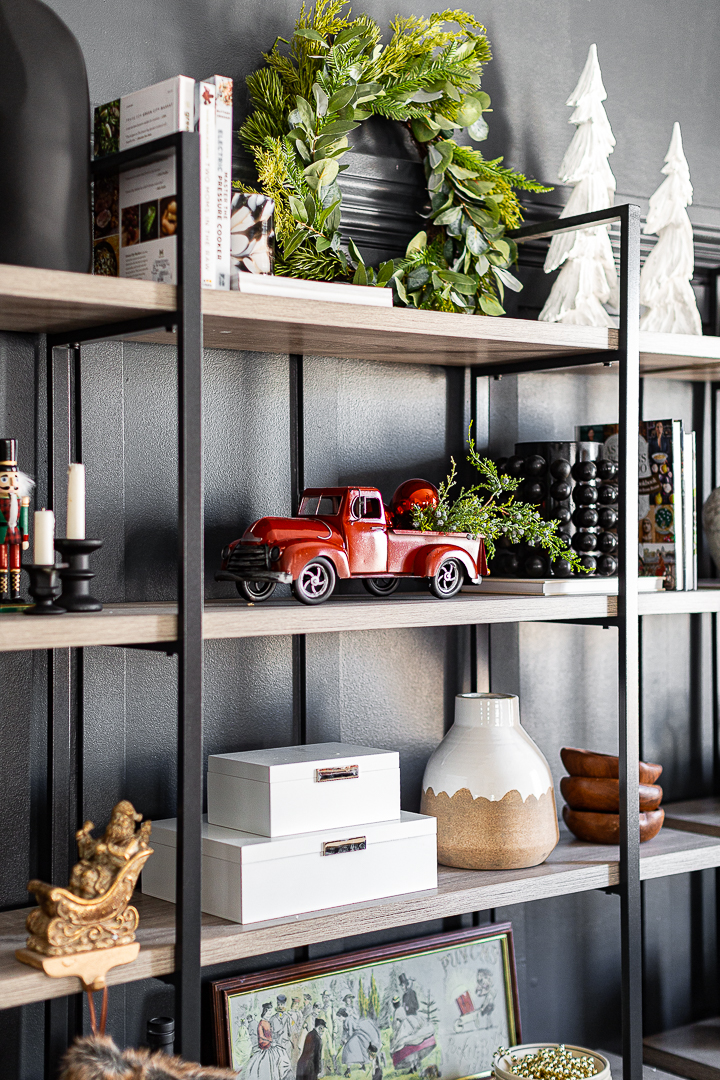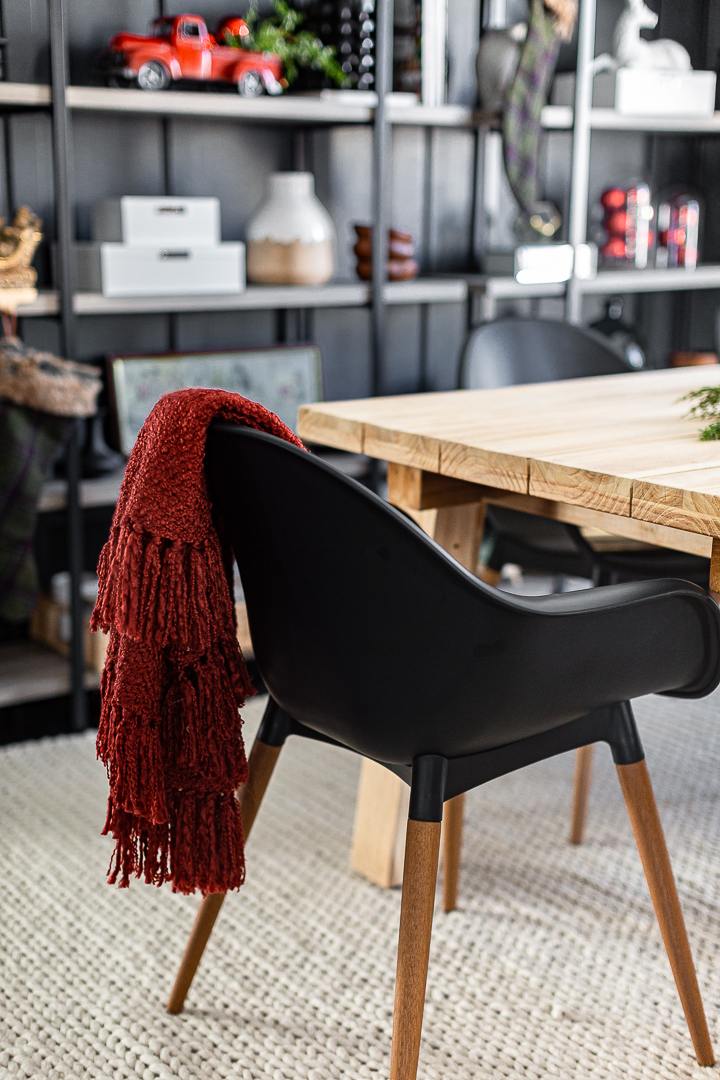 I also shared a little video of how I put together my garland. You can see it HERE.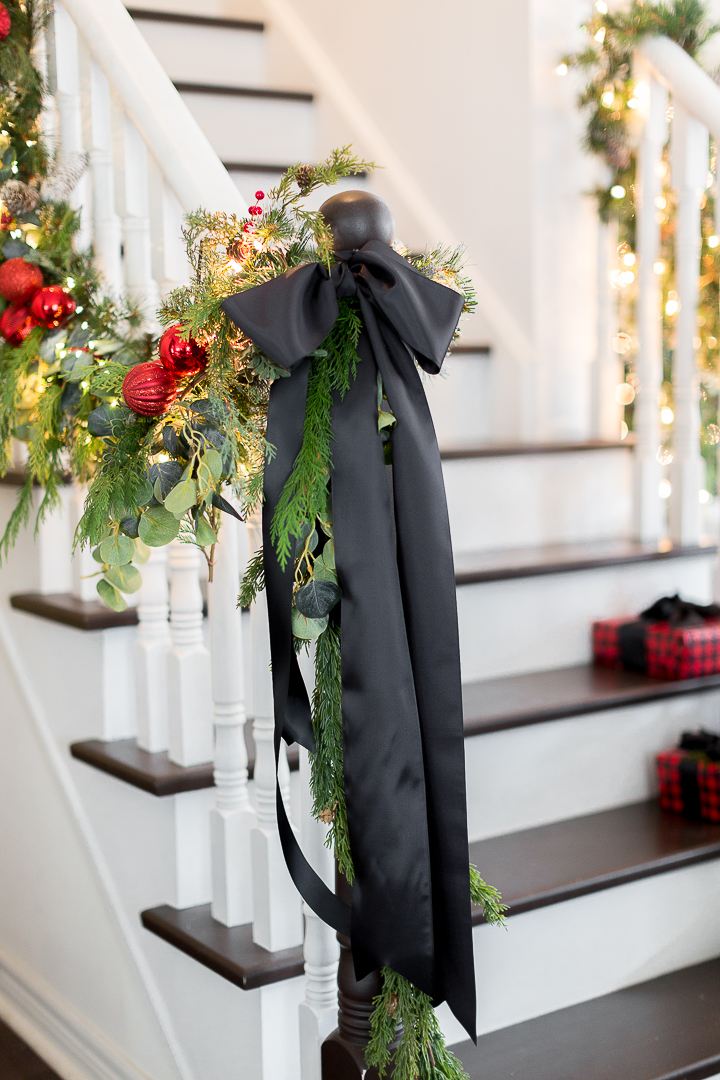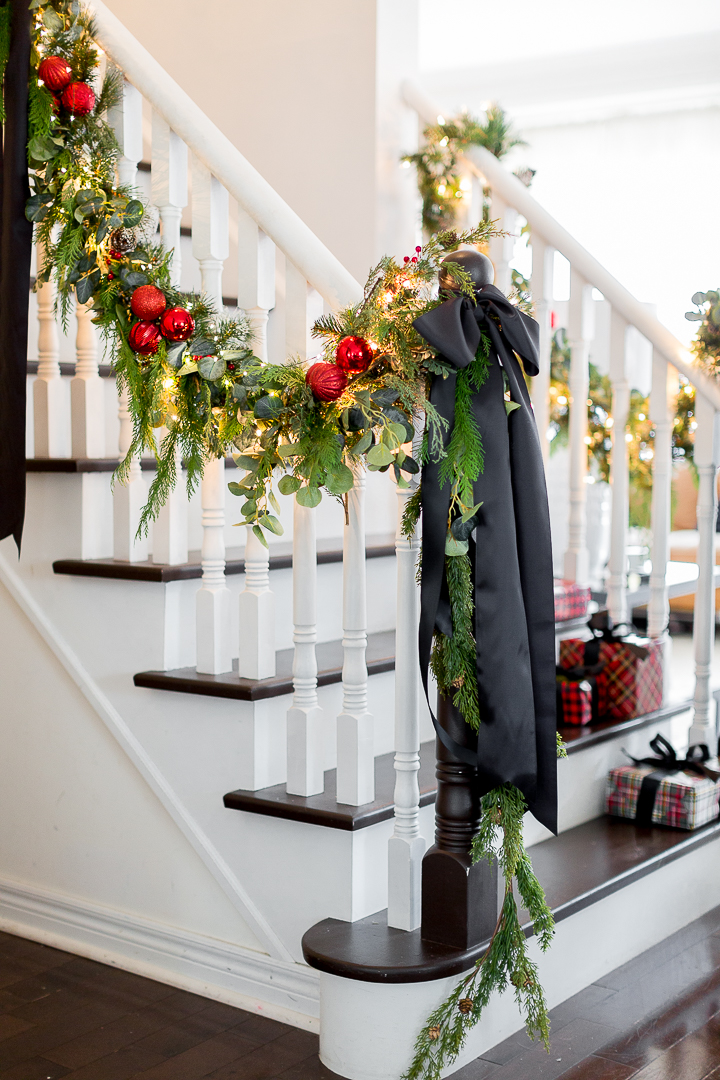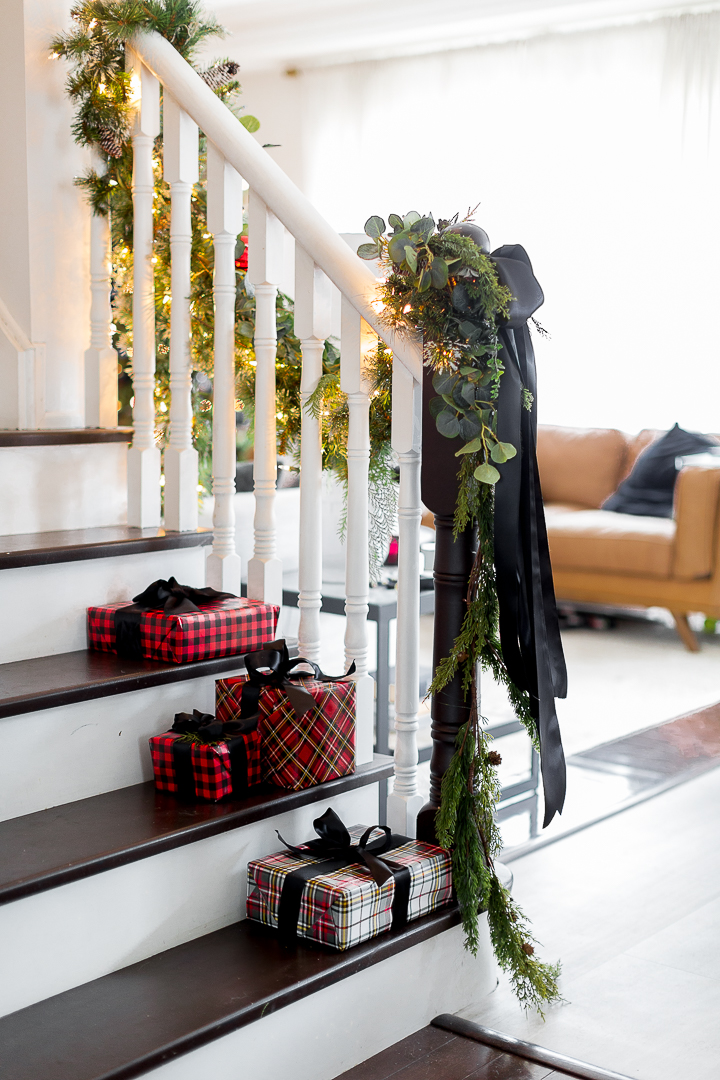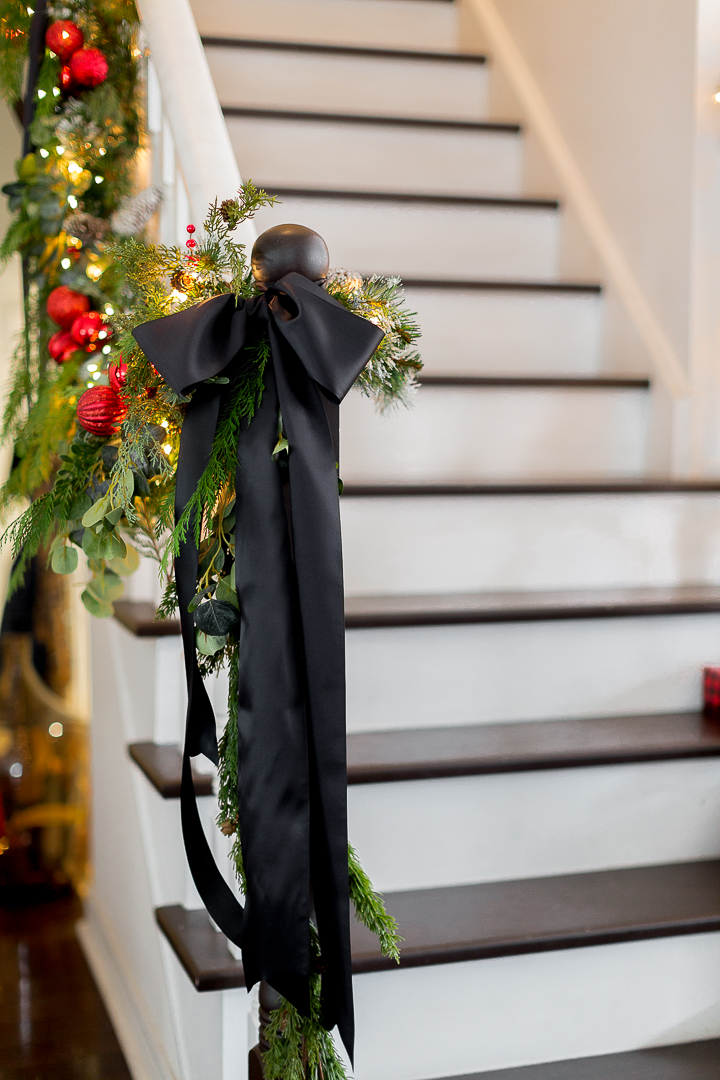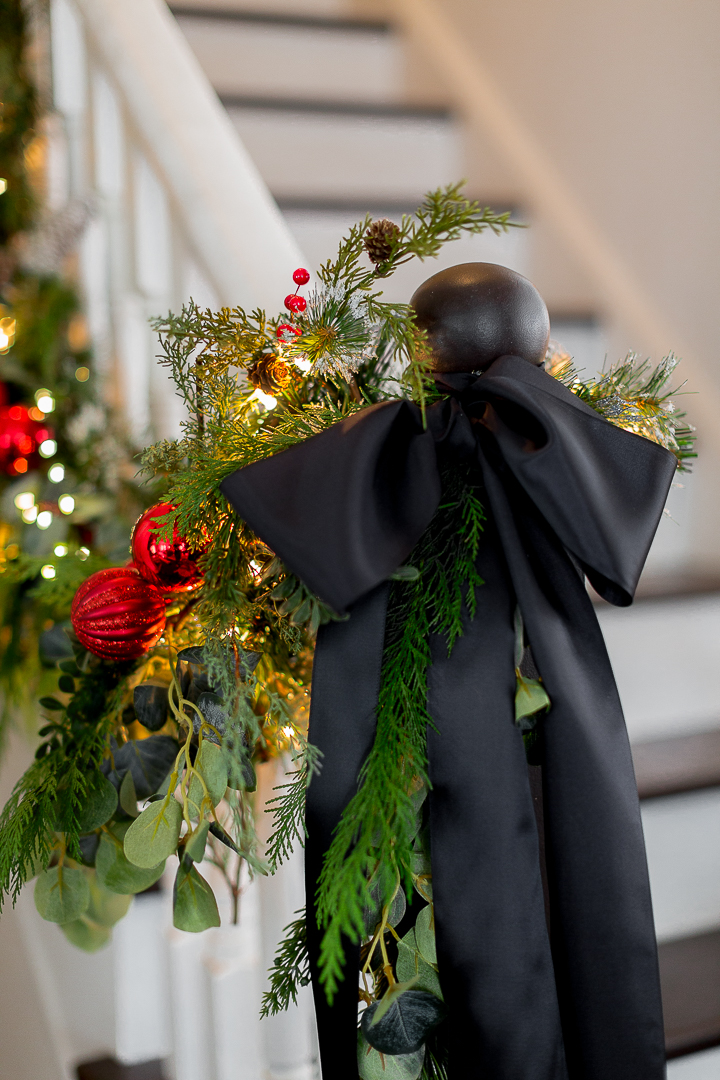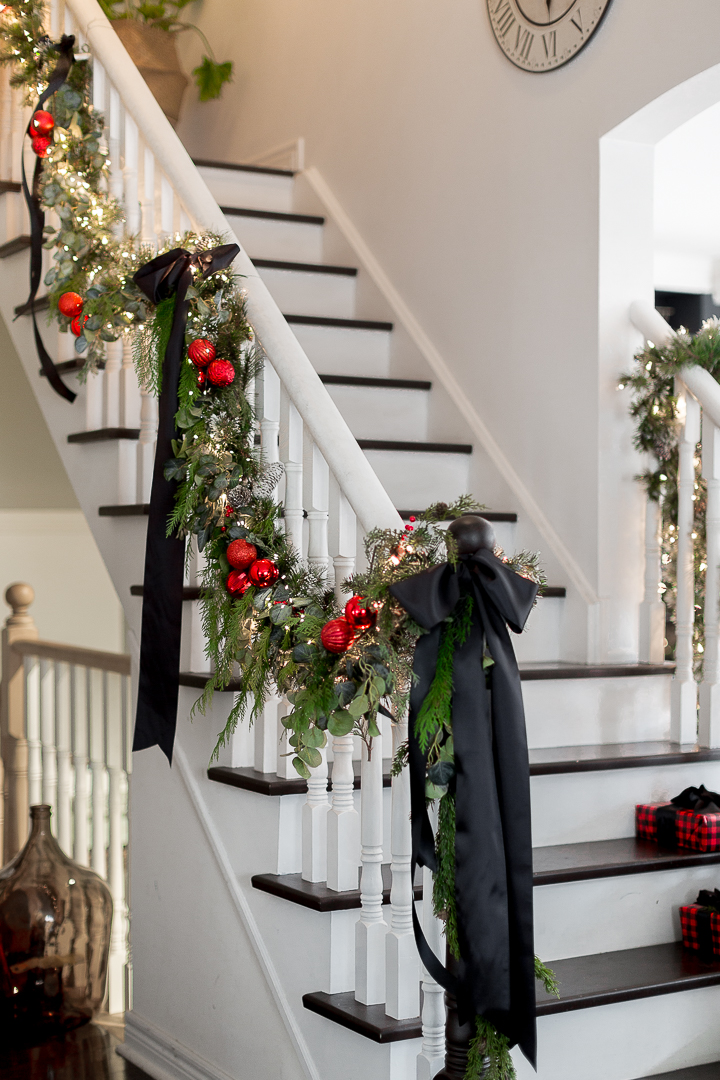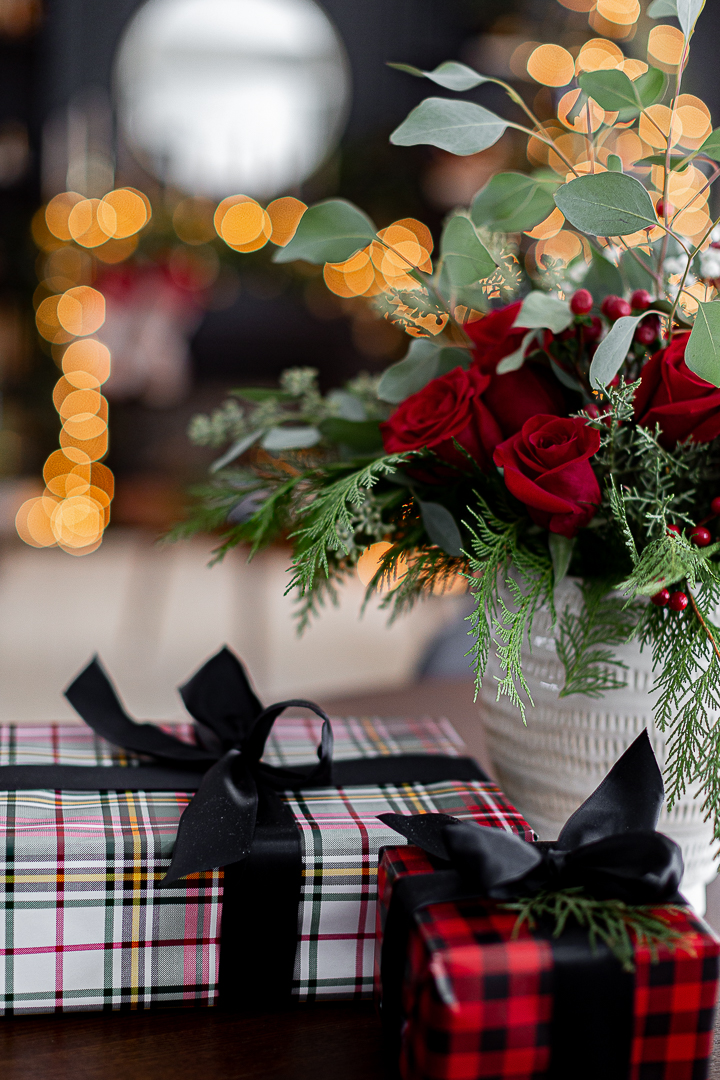 Moving on to the kitchen….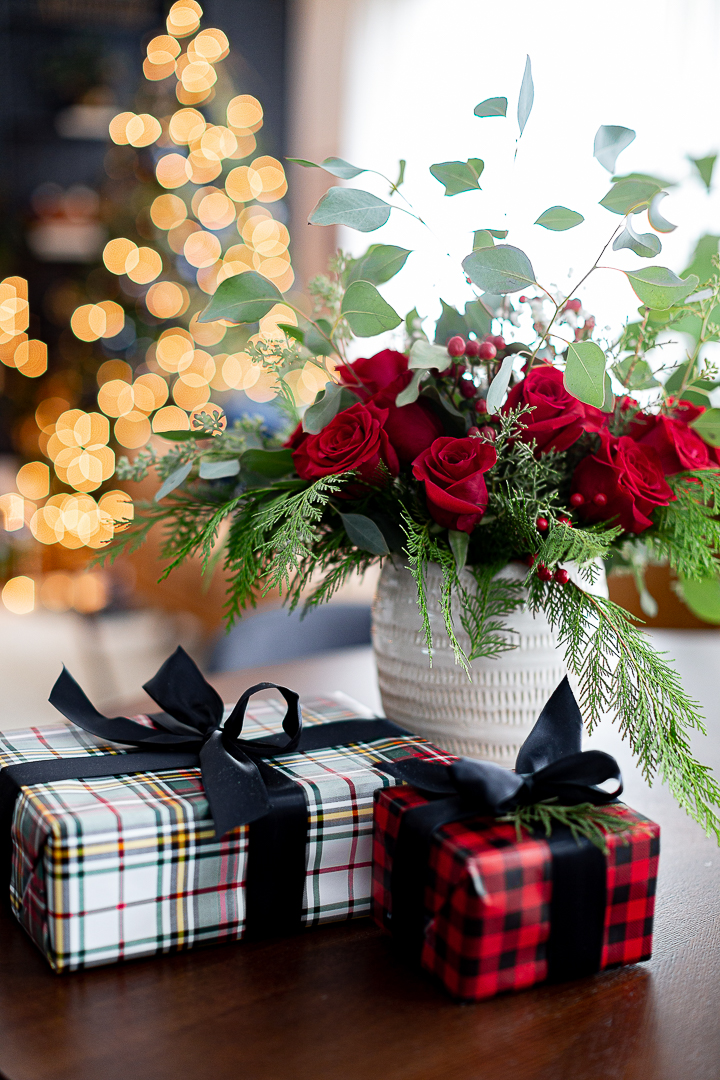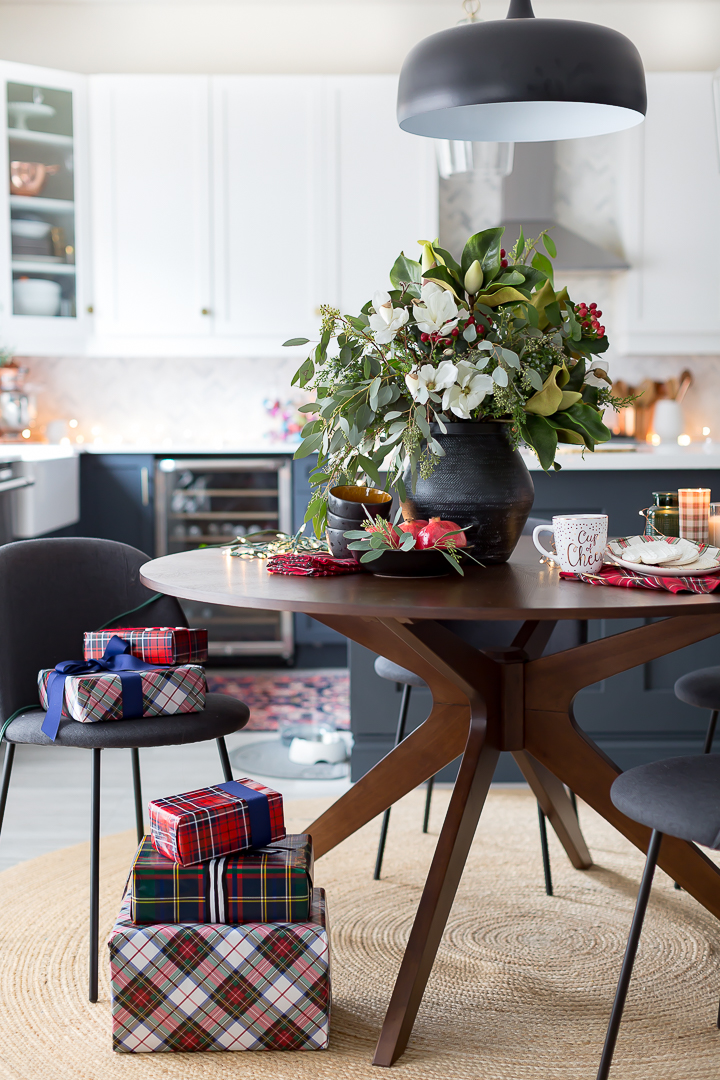 You can see more of it HERE.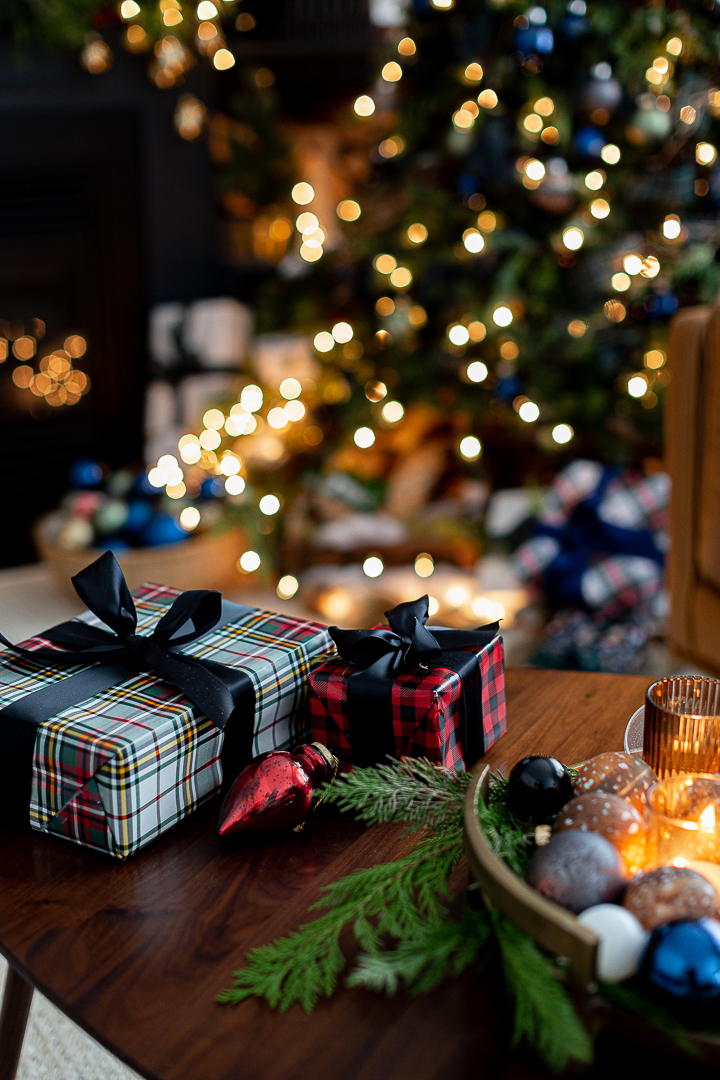 The kitchen is adjacent to the family room…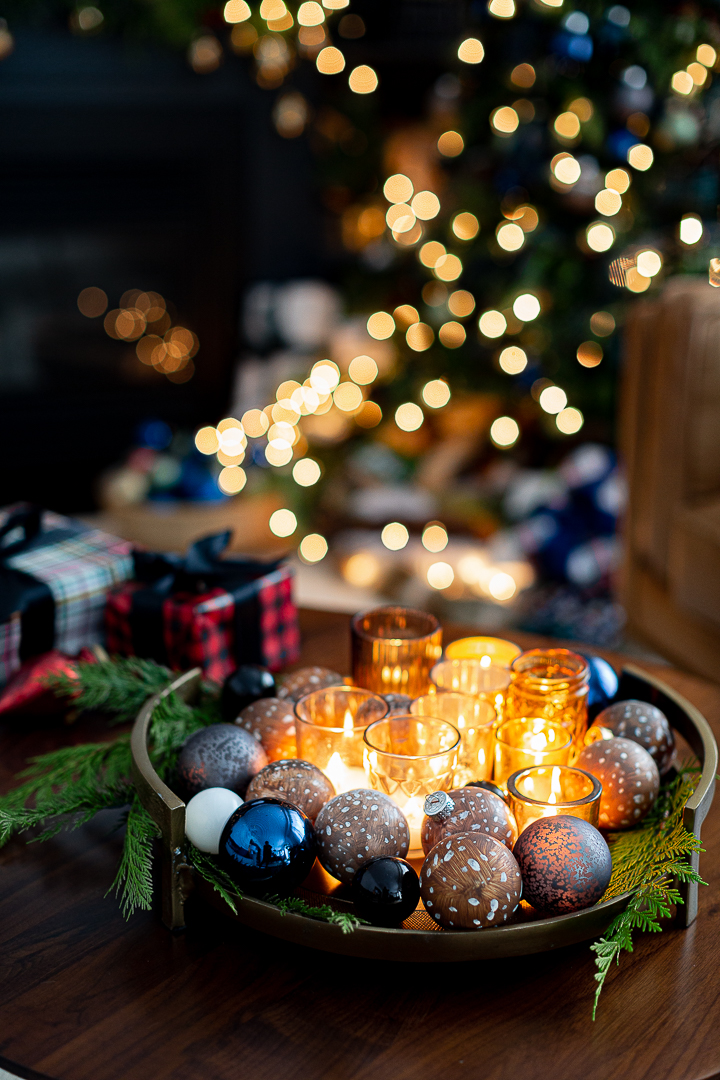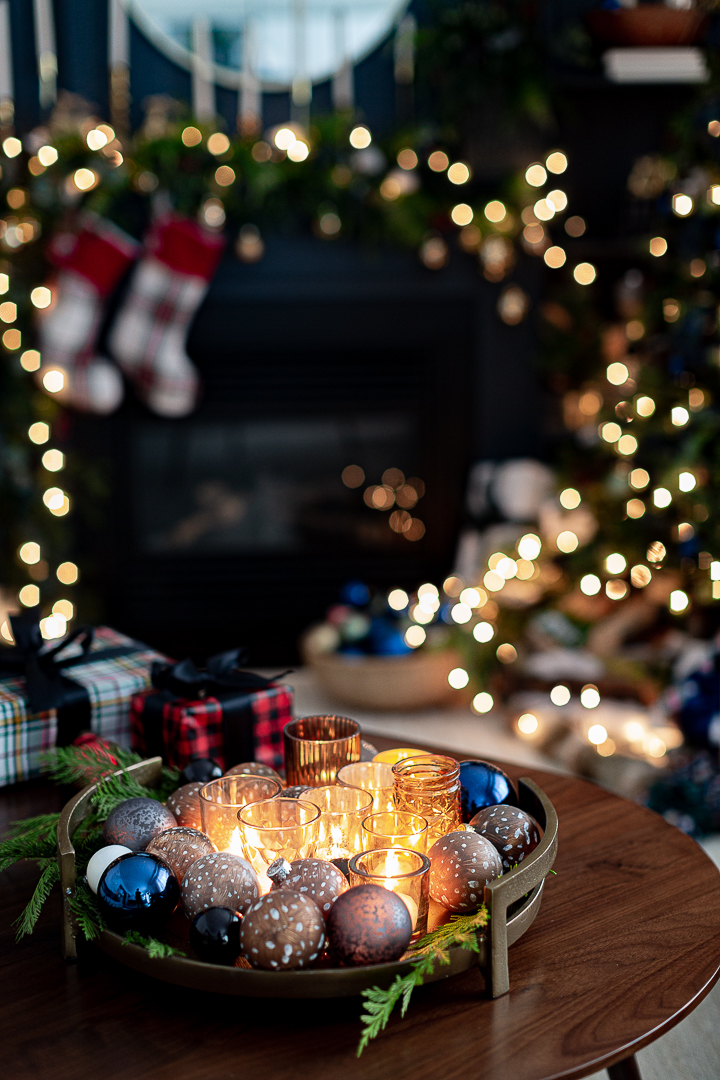 I painted these adorable ornaments and filmed it for you HERE.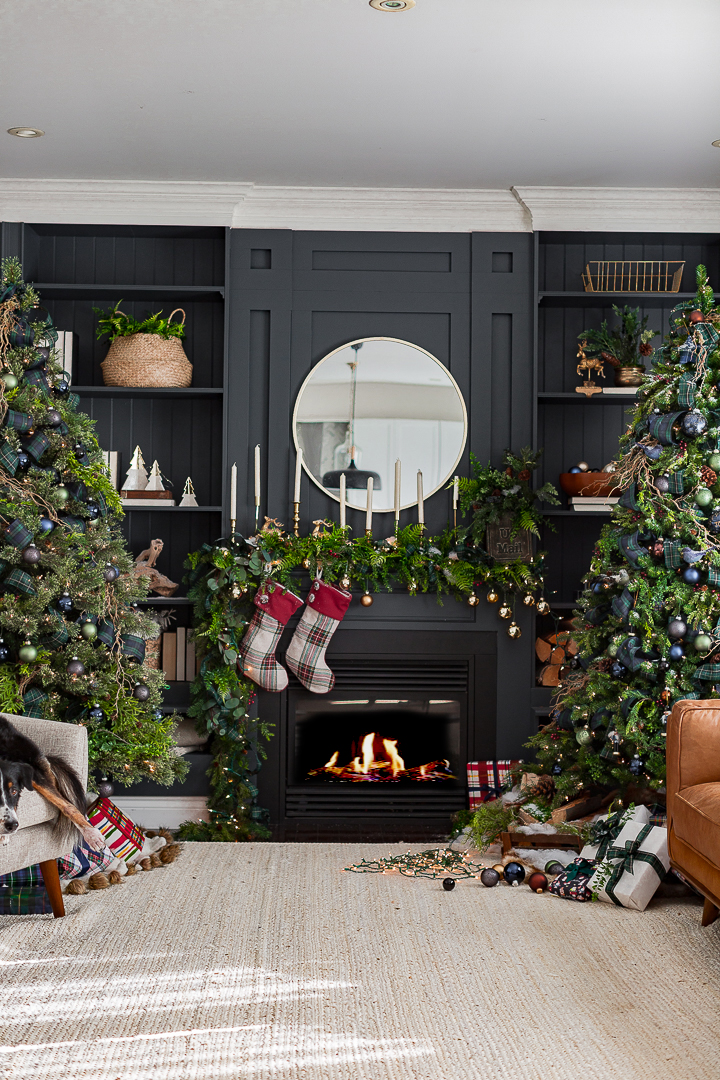 This year, I decided to go with two trees and I can't tell you how much I love the sparkle …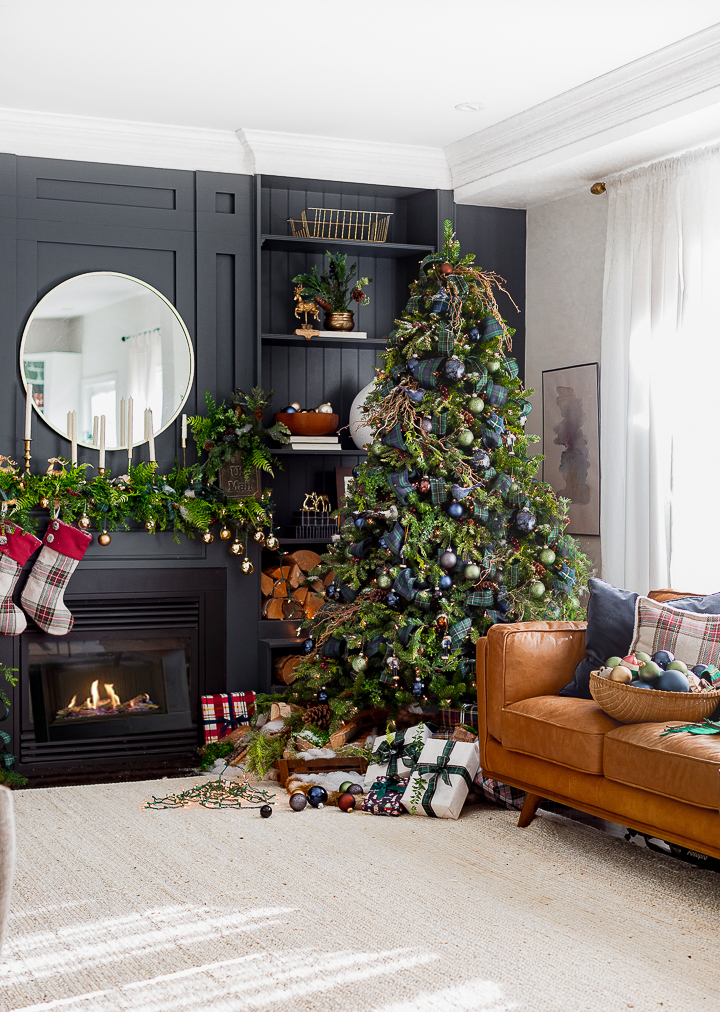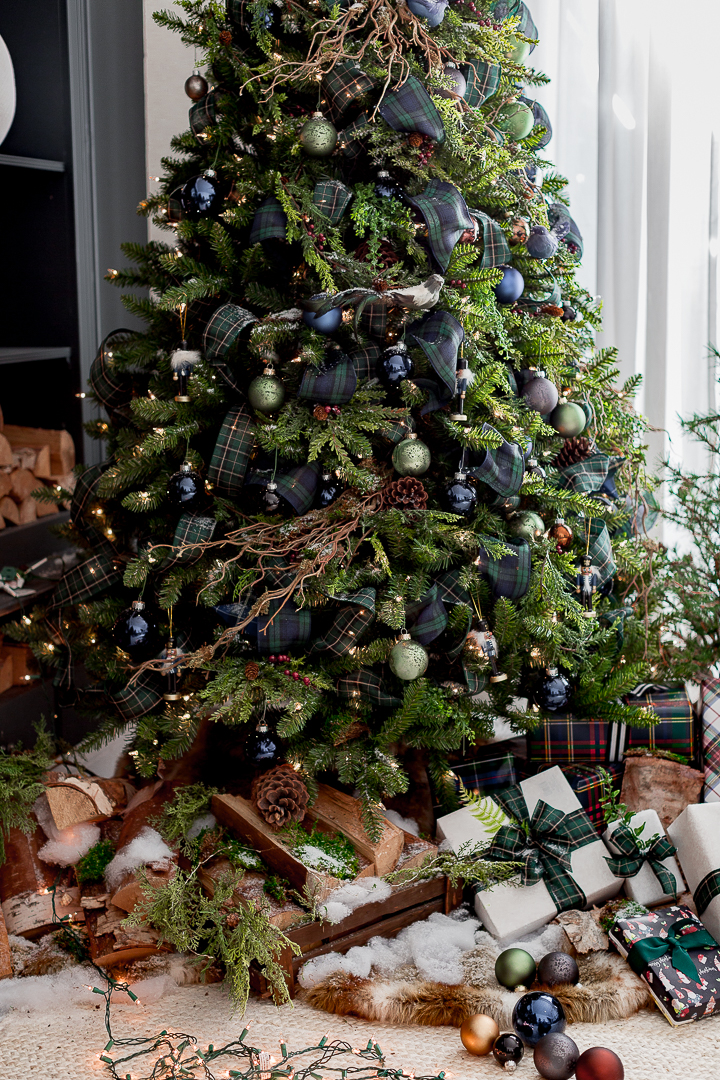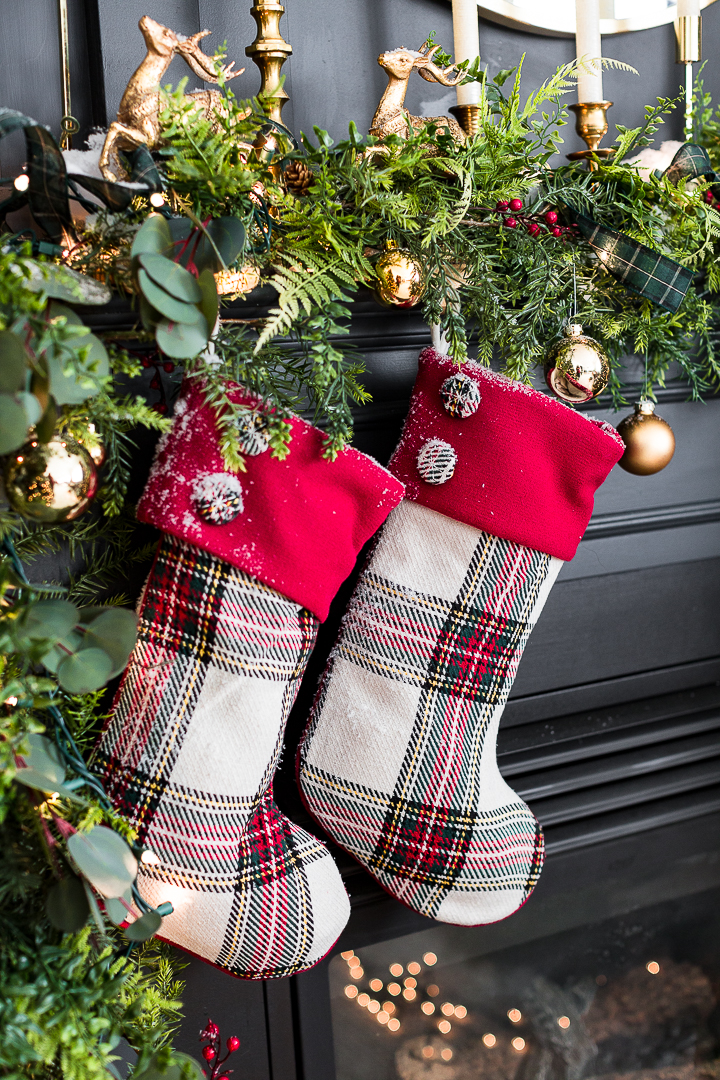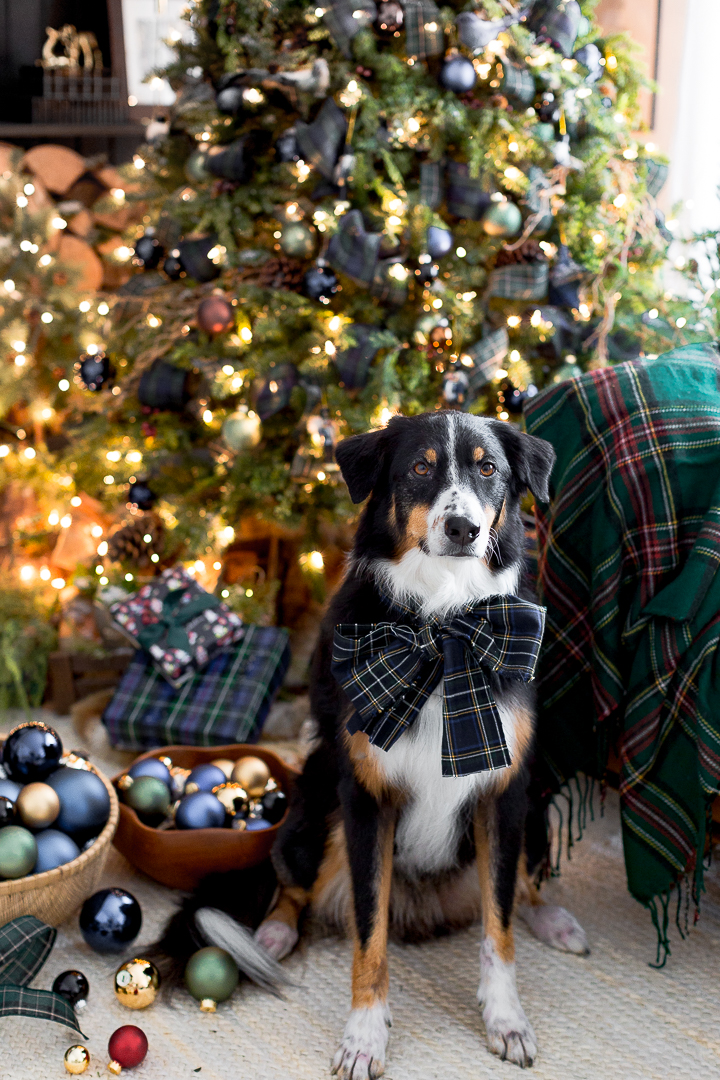 He's so good…do you think he secretly hates me? lol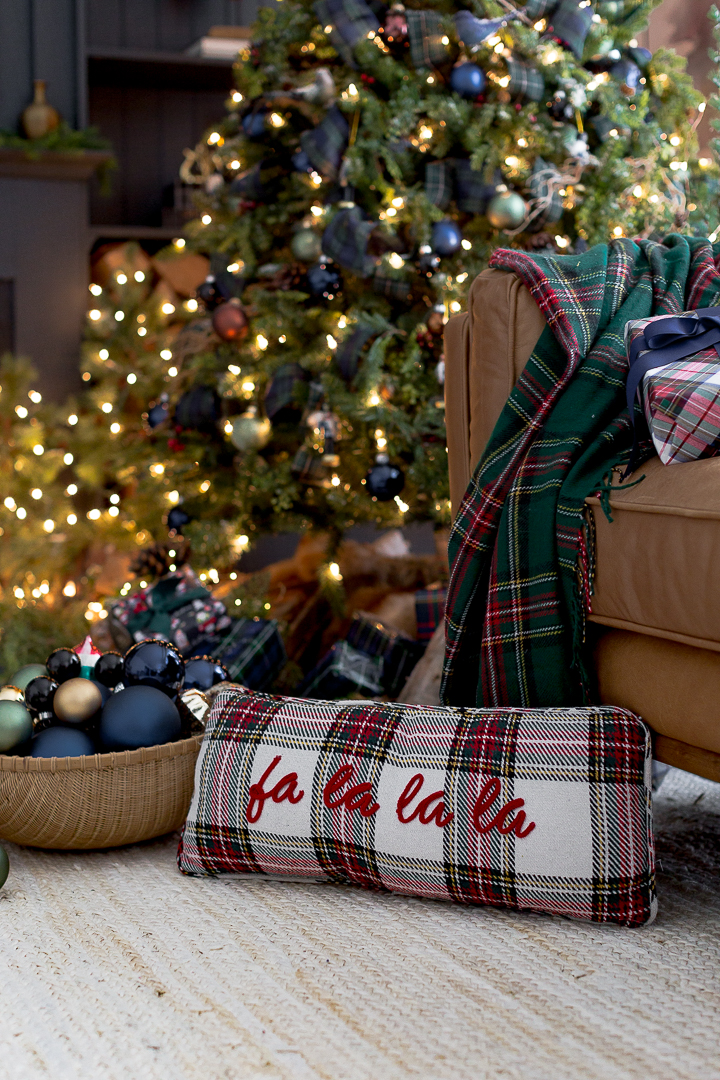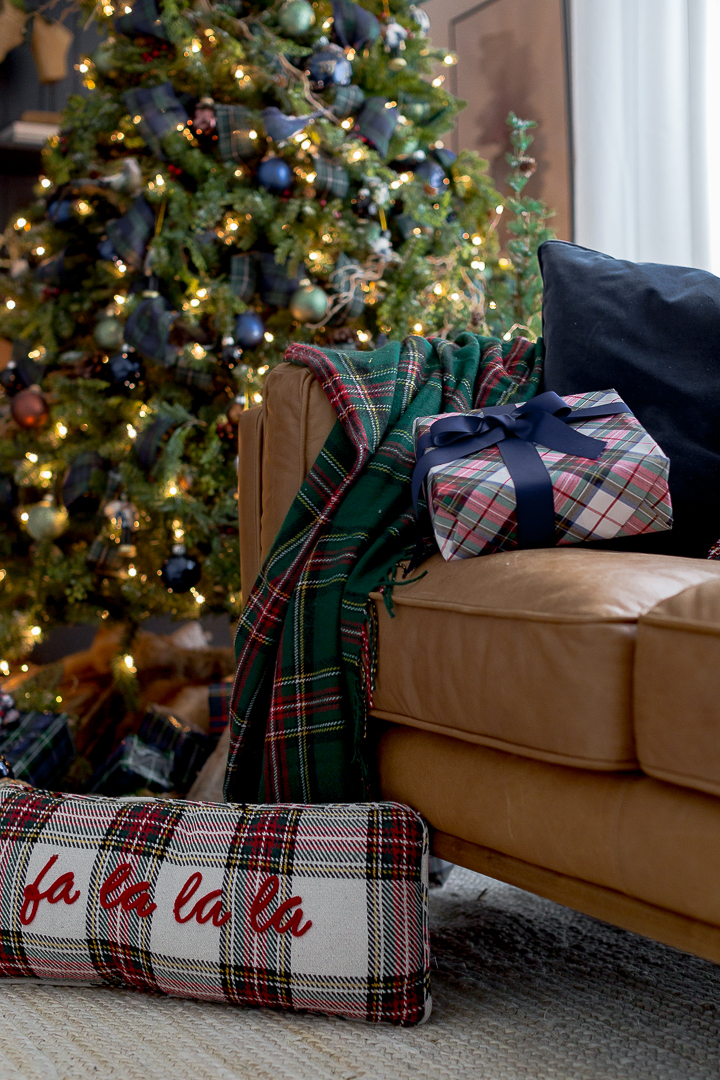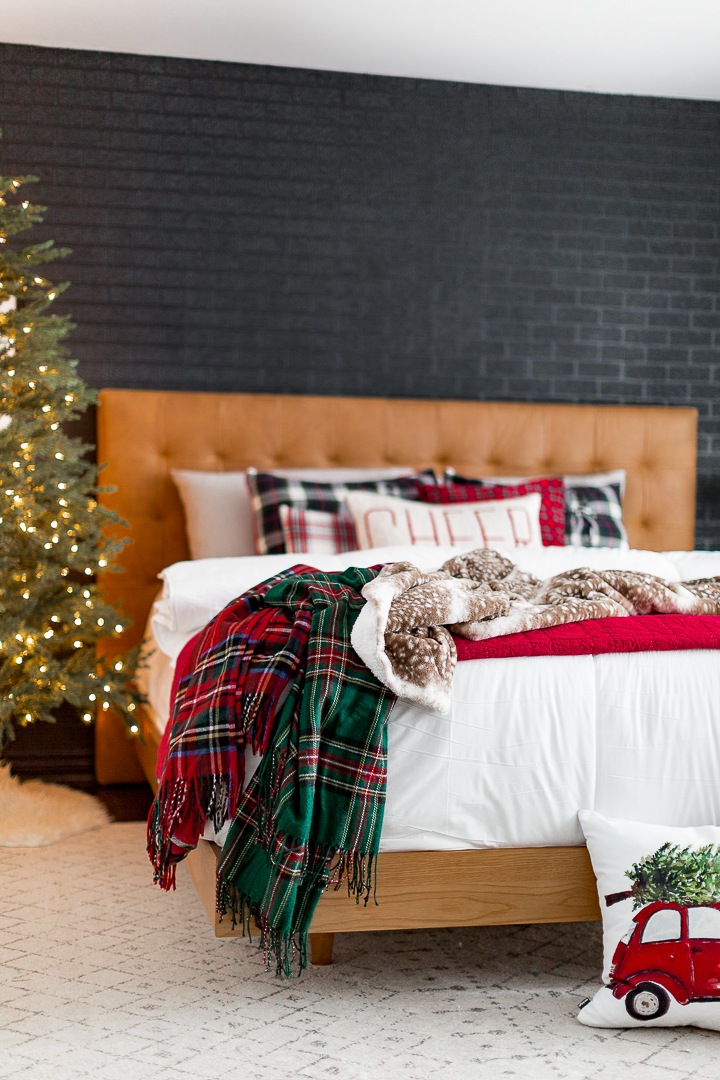 I shared our bedroom HERE.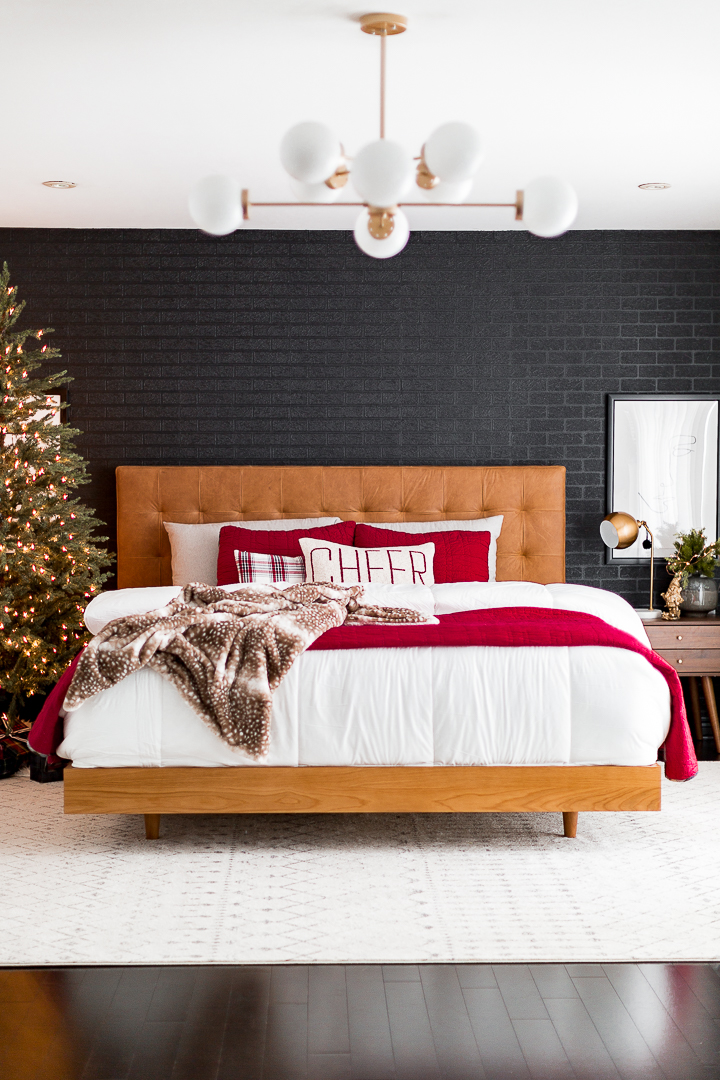 I couldn't decide between just the deer throw …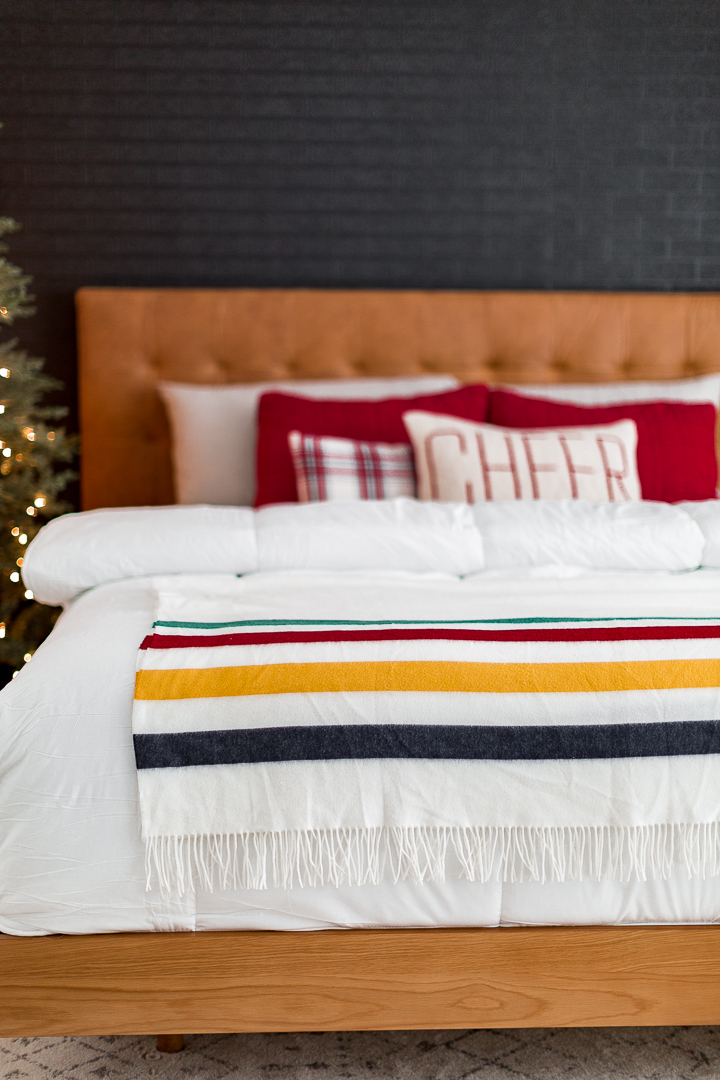 The Hudson's Bay throw…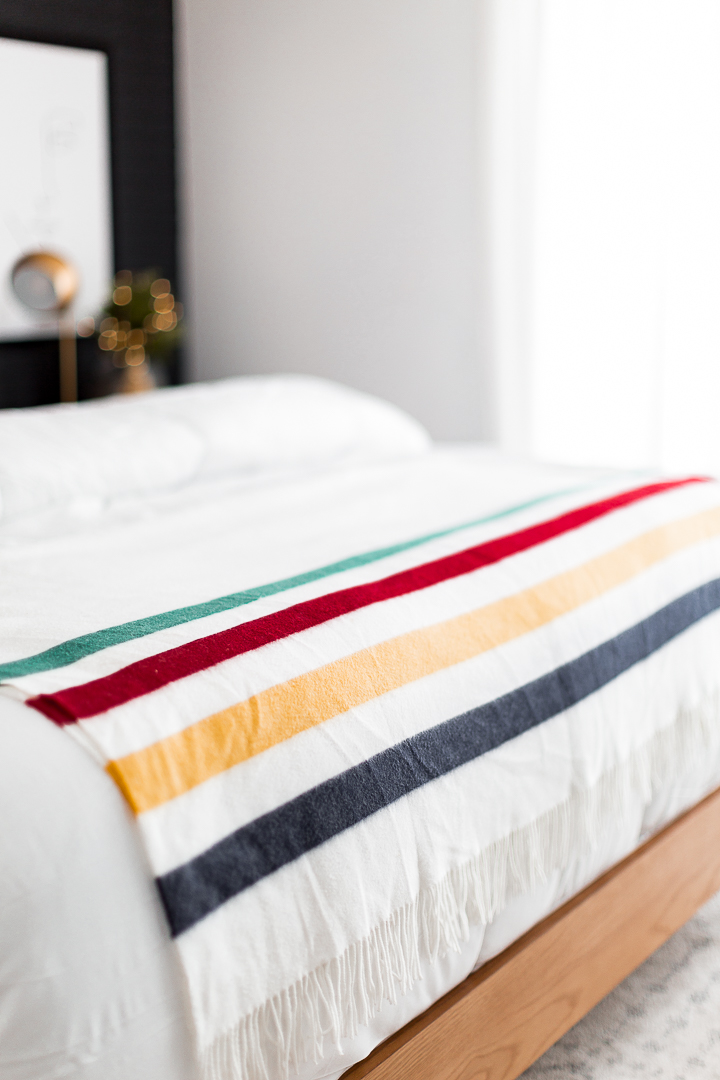 Or the plaid throws…? So I'm sharing a photo of all of them. 🙂
I have so many other photos but I think they might get repetitive, so I'll spare you.
But before I go, I want to remind you that all this Christmas decor and twinkly lights mean nothing if we don't rejoice in the true meaning of the season.
For unto us a child is born, unto us a son is given: and the government
shall be upon his shoulder: and his name shall be called Wonderful, Counsellor,
The mighty God, The everlasting Father, The Prince of Peace.
Isaiah 9:6
I hope you have a blessed season friends.
Please make sure you stop at the gorgeous home of my sweet friend Courtney from French Country Cottage next.