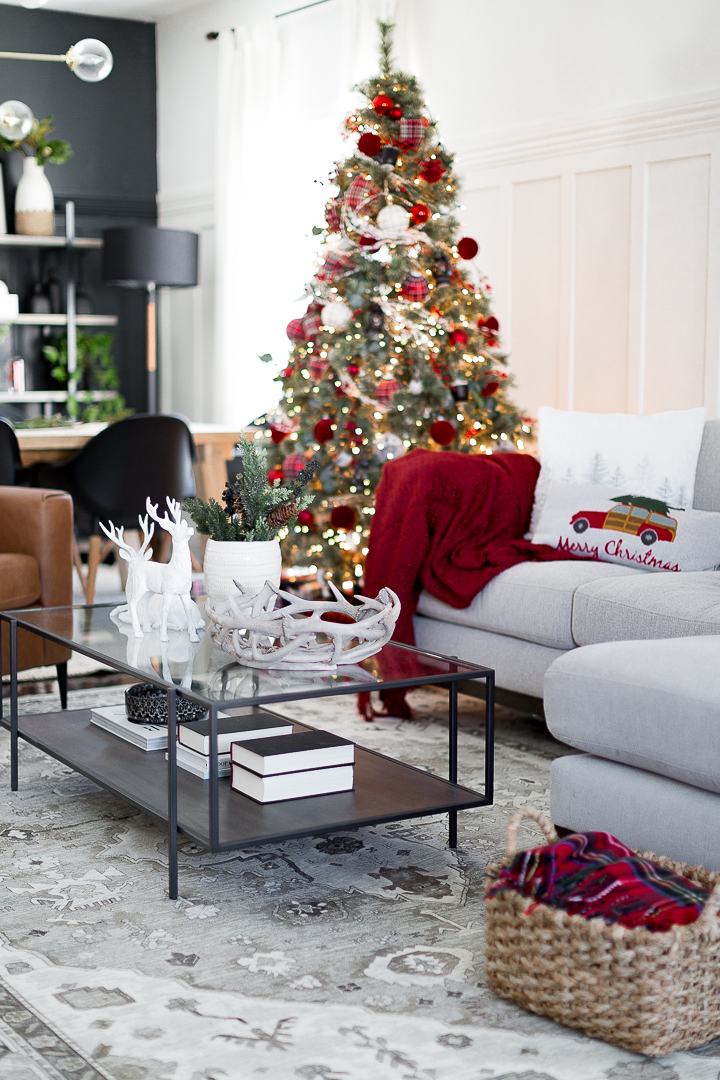 I'm excited to join my friends and bring a little living room/ Christmas tree inspiration. A big thanks to my friend Kristen for putting this hop together.
Today I'm sharing a few changes in the living room and our red plaid Christmas tree but make sure you check out the rest of the gorgeous spaces at the end of this post.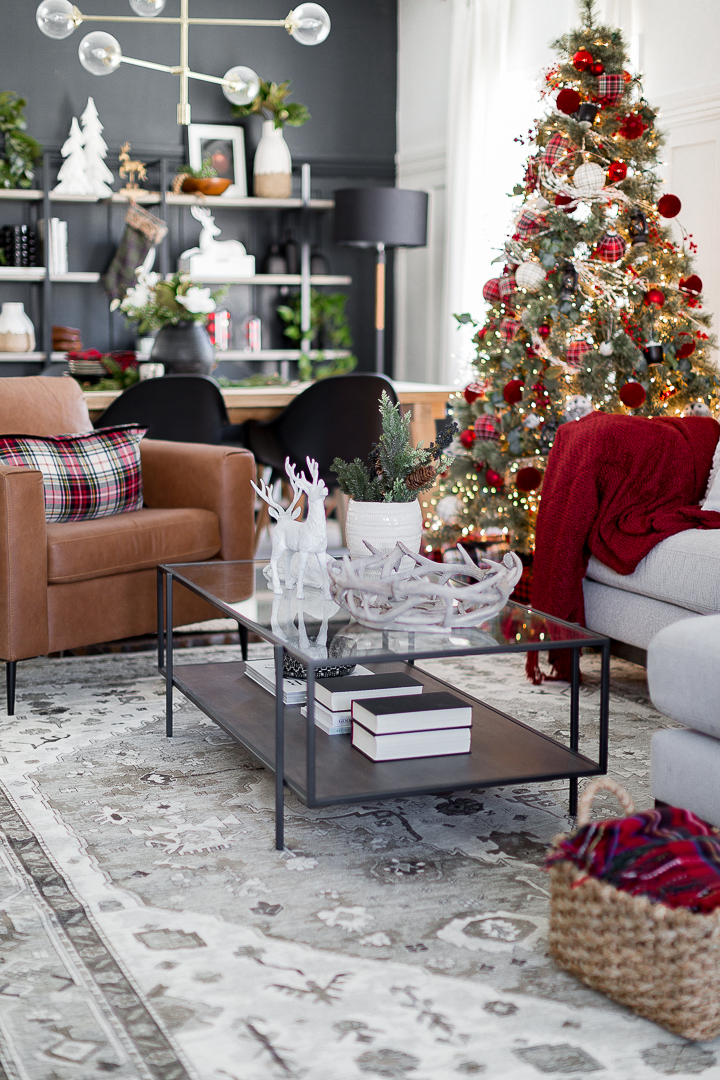 As you know, I've been trying to find my new style and I've been experimenting here and there. I don't know if I'm there yet, but I'm getting closer thanks to my friends from Urban Barn.
Urban Barn is a Canadian company that has the perfect mixture of beloved modern farmhouse furniture and a little midcentury here and there.
I will be sharing a lot more during my home tour later on next week….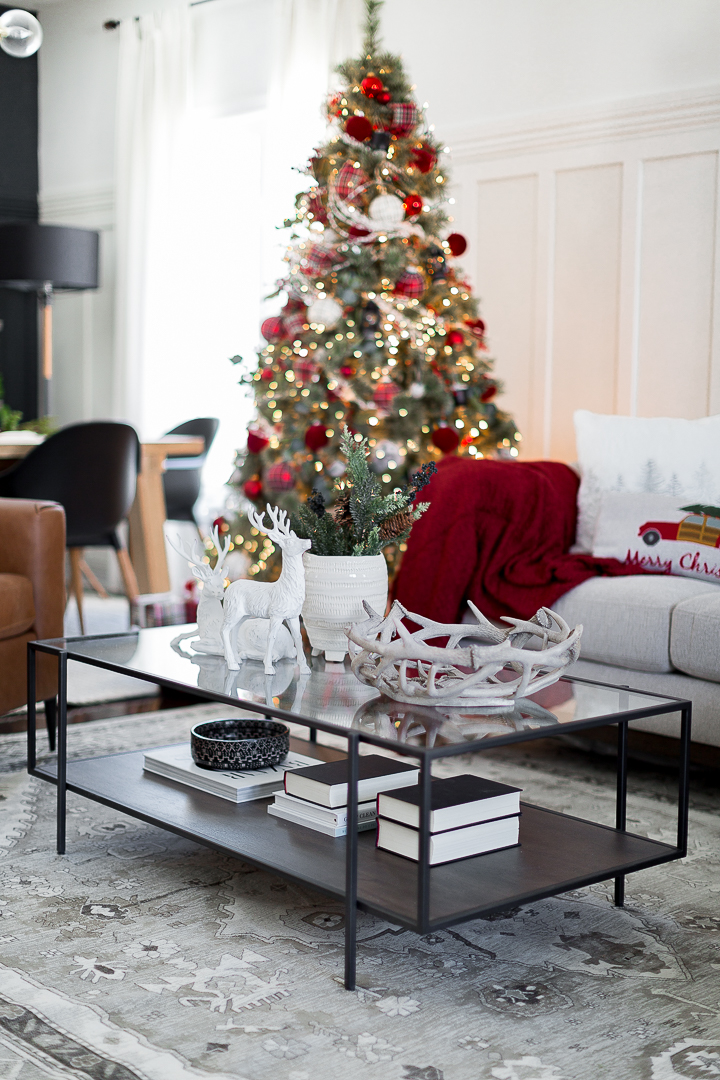 I ordered this really cool table which combines mid-century design with modern industrial very similar feel to the shelves I shared a couple of weeks ago.
It's been a while since I had a rectangular table so I played around with different styling. Here is the first version.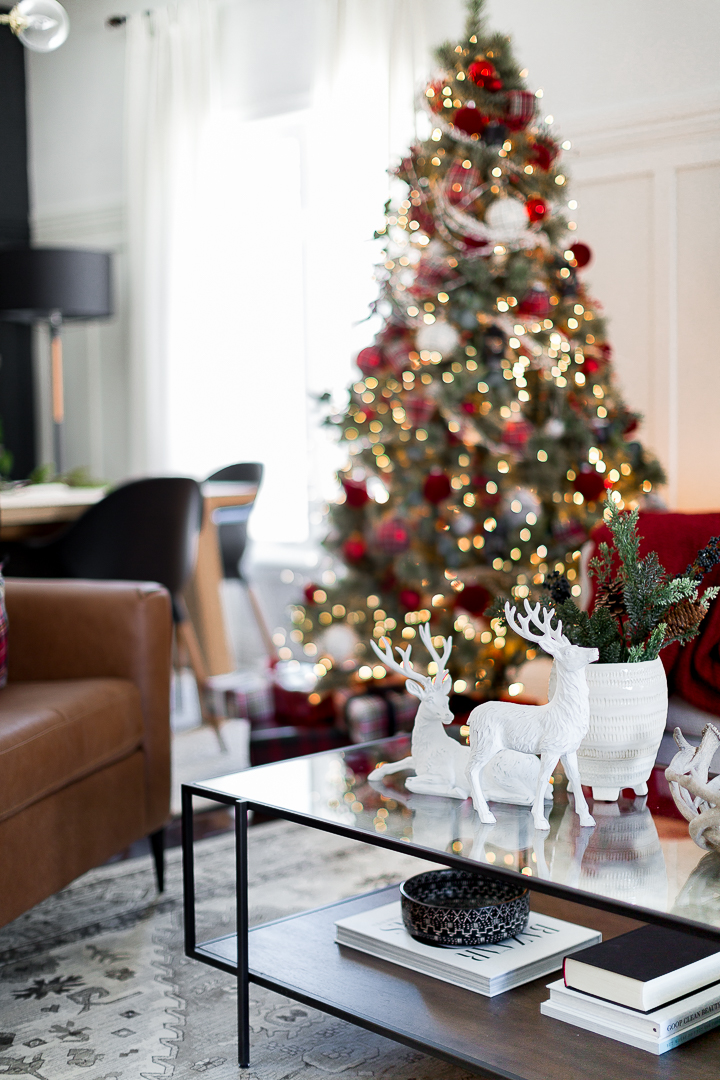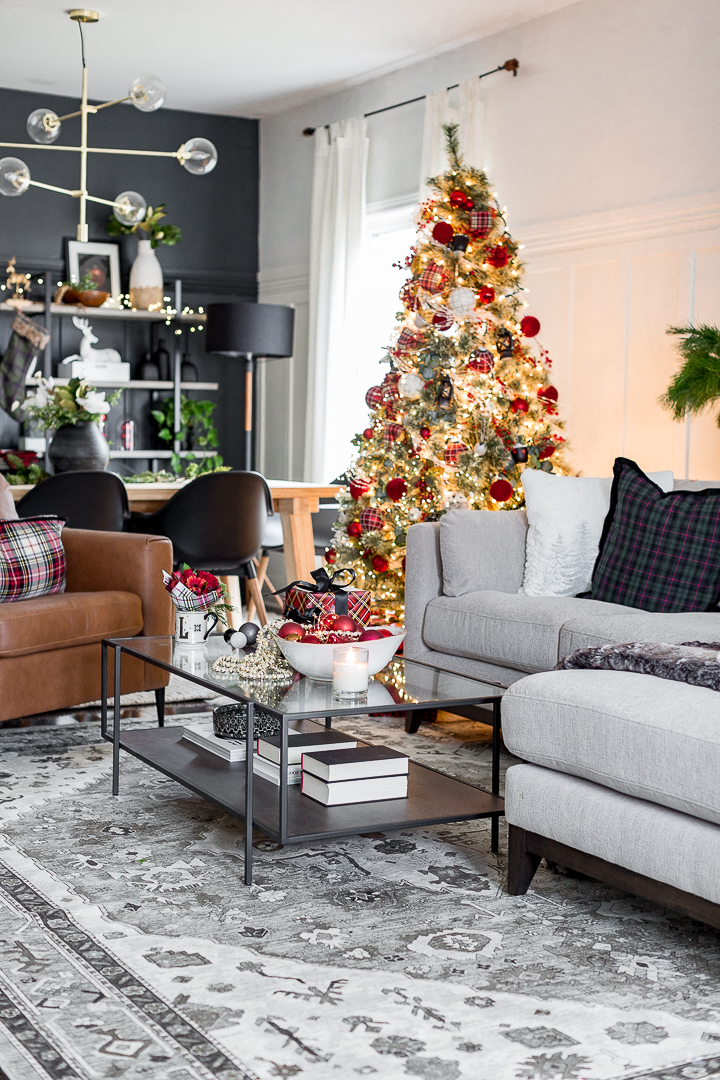 Here's another version…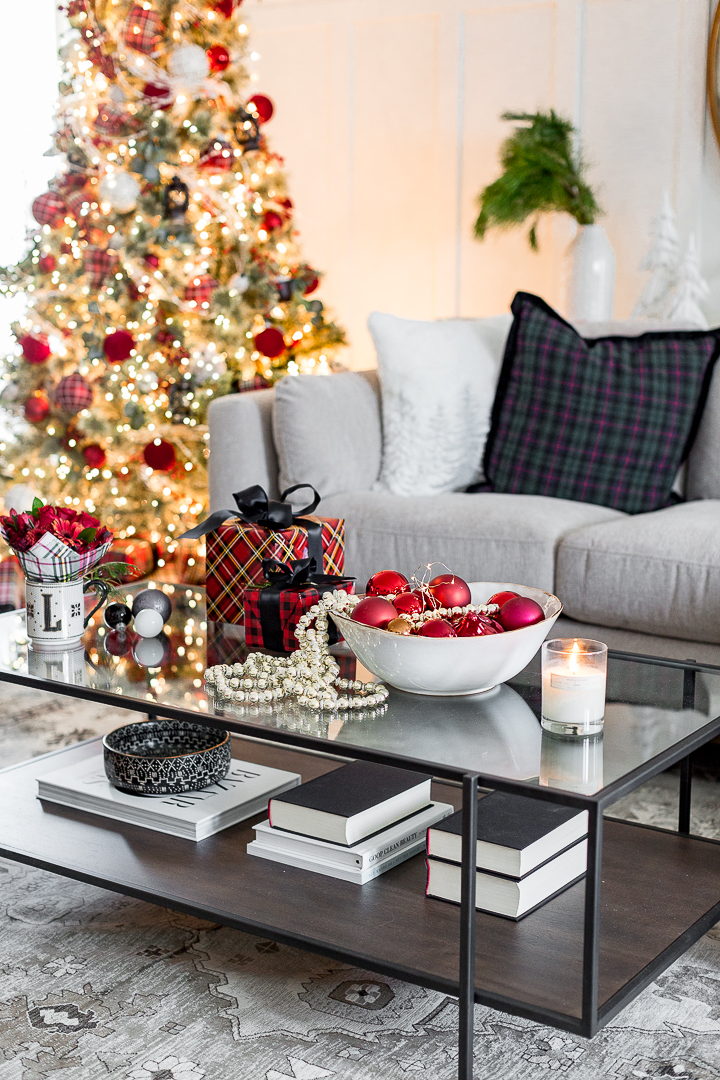 Which one do you prefer? One is busier than the other but both festive. I have a feeling that when you see this table again, I will have yet another set up.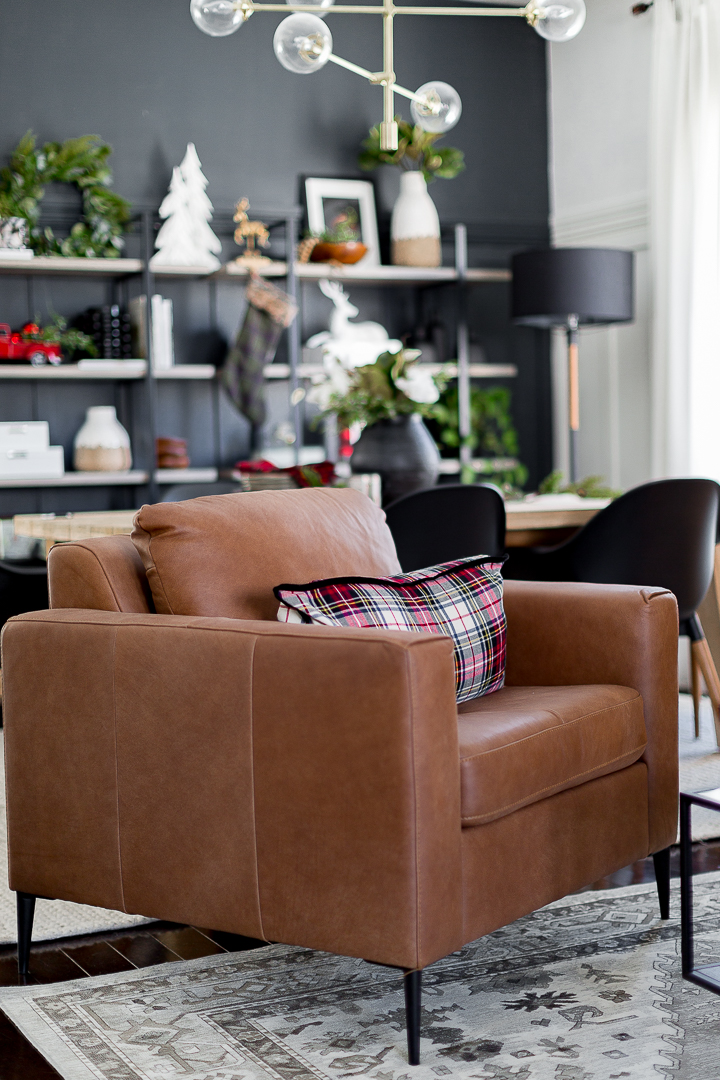 Another new addition to the living room is this gorgeous leather armchair. I just love the sophistication of the leather against the dark walls. I'm actually considering painting all the walls blue but I'm not sure how that would look in this room because it's such a long room.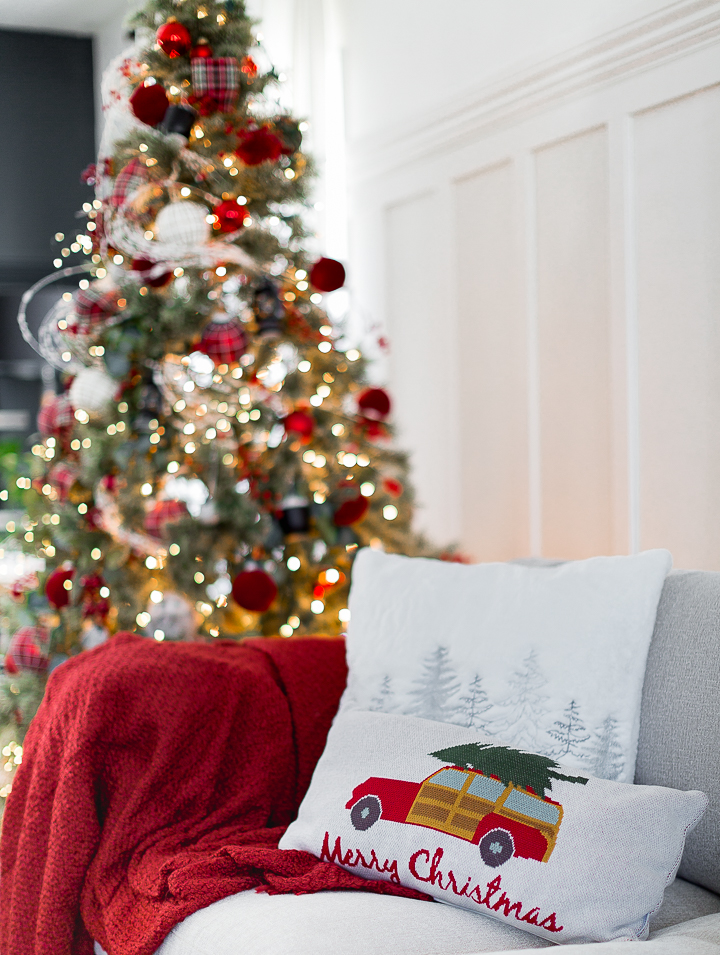 Urban Barn has a beautiful holiday selection with so many pretty finds. You can find the cutest pillows HERE and HERE.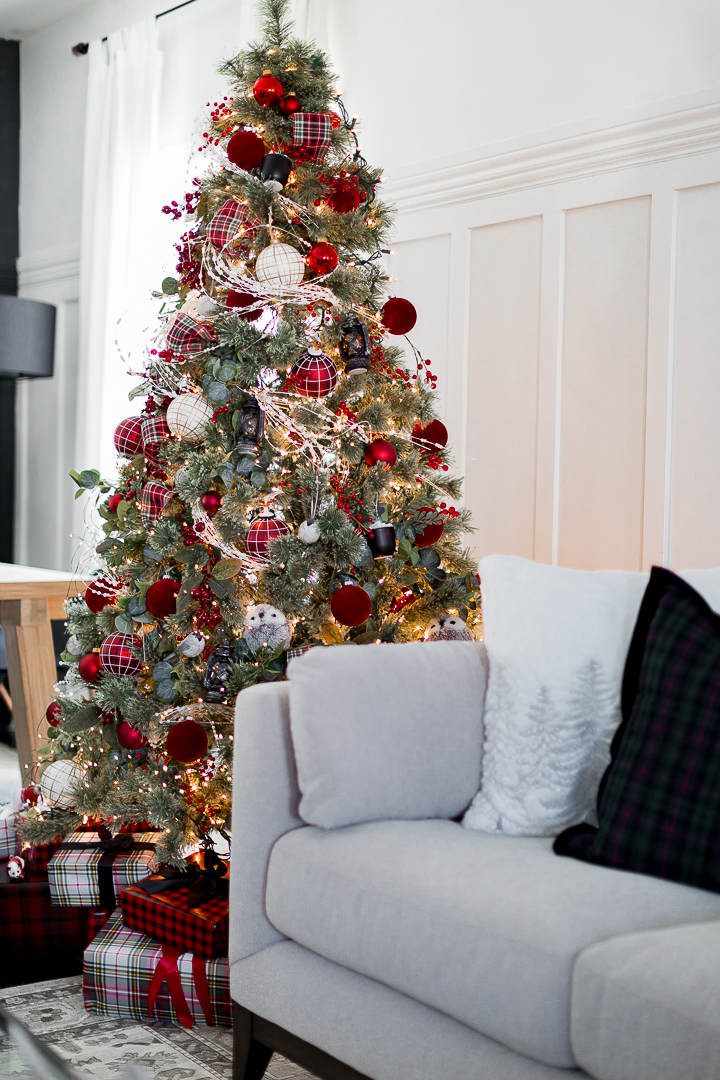 But let's get to the tree. Almost everything on this tree is from Urban Barn and I had so much decorating it.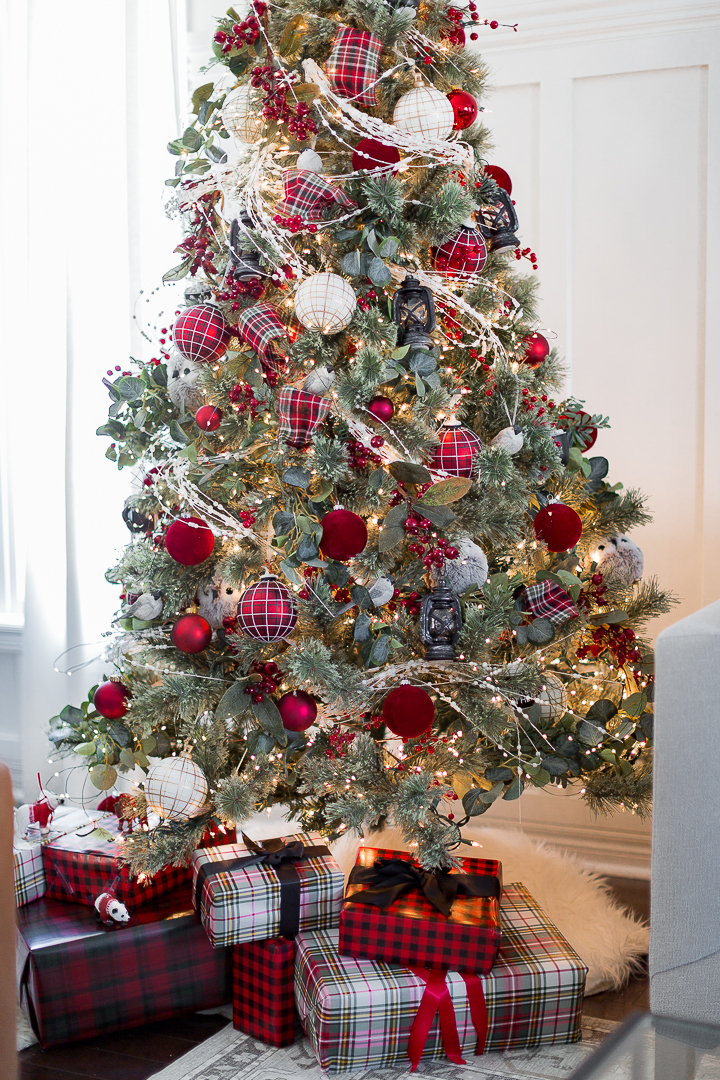 This tree is the Tannon Cashmere tree 
I wanted to continue with the plaid theme I used in my other tree but this time, I used traditional reds. I love how festive it looks.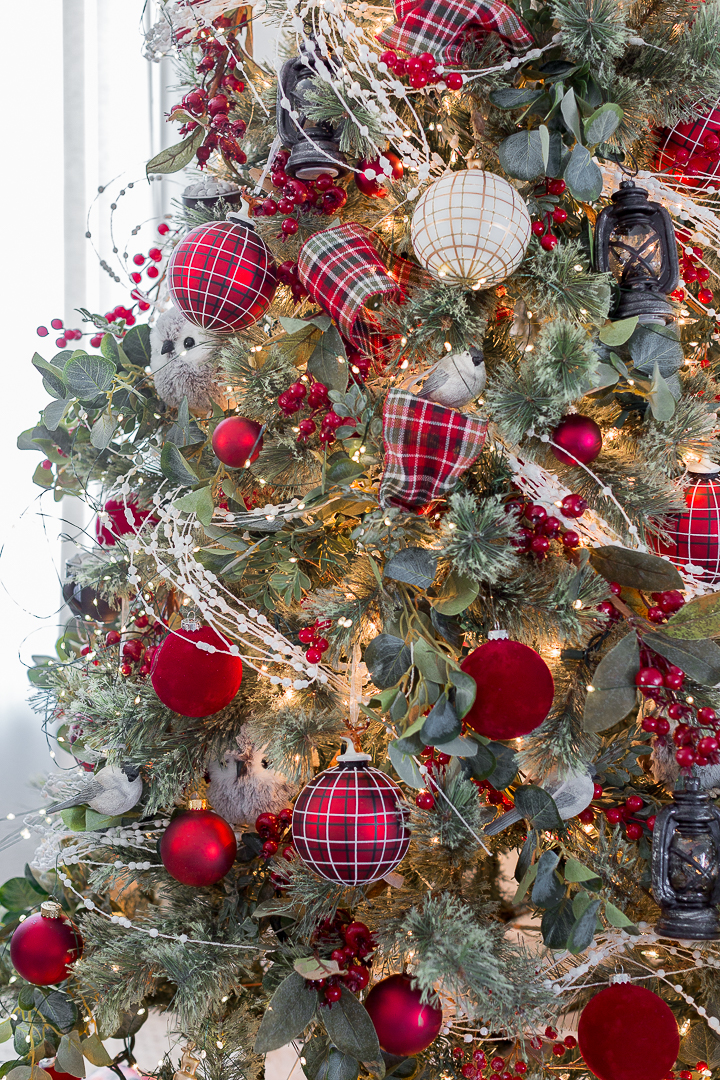 The plaid ornaments and beautiful velvet ornaments add such a pretty festive touch…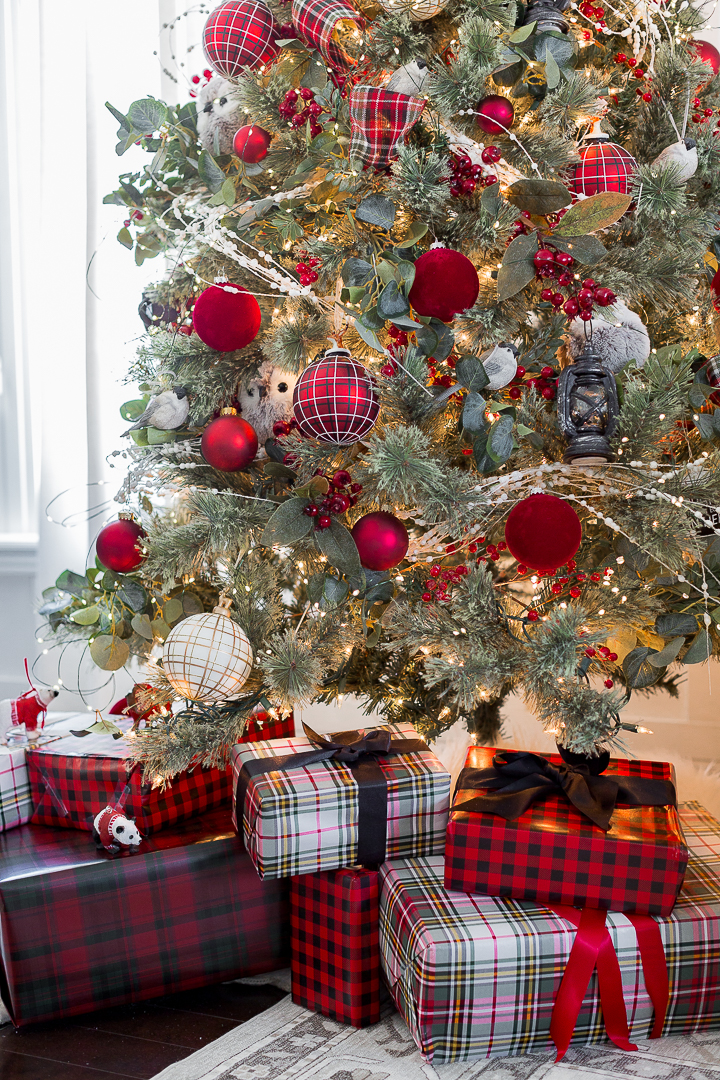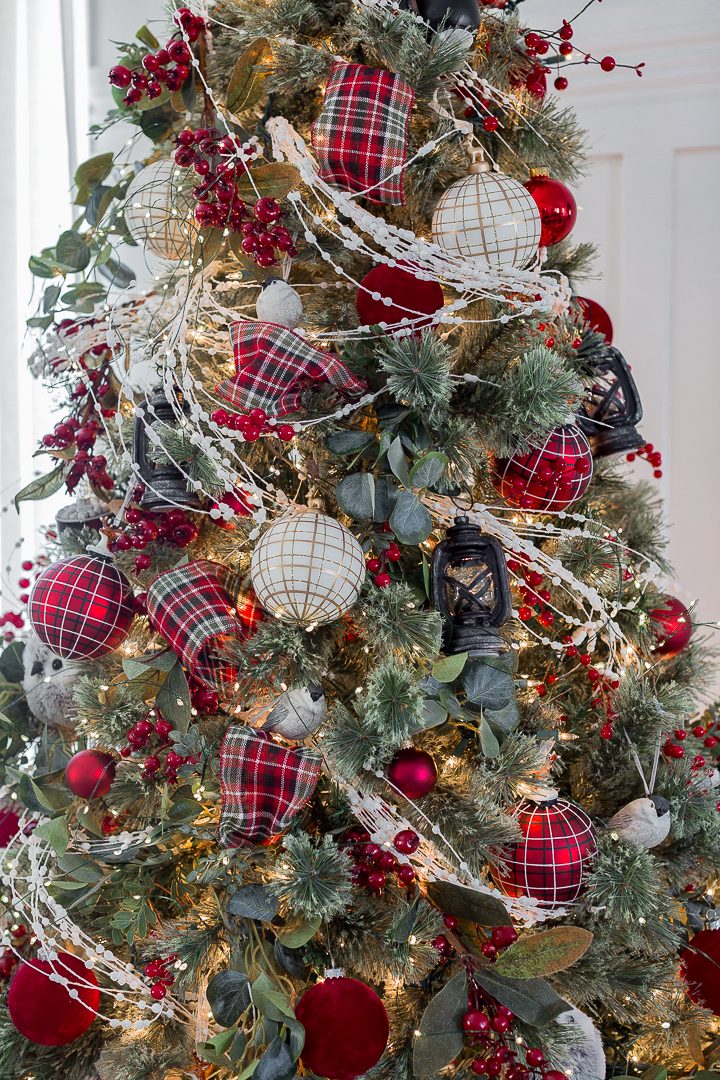 I used THESE picks  
but instead of letting them hang I tucked them in and out the tree. I love how whimsical they look…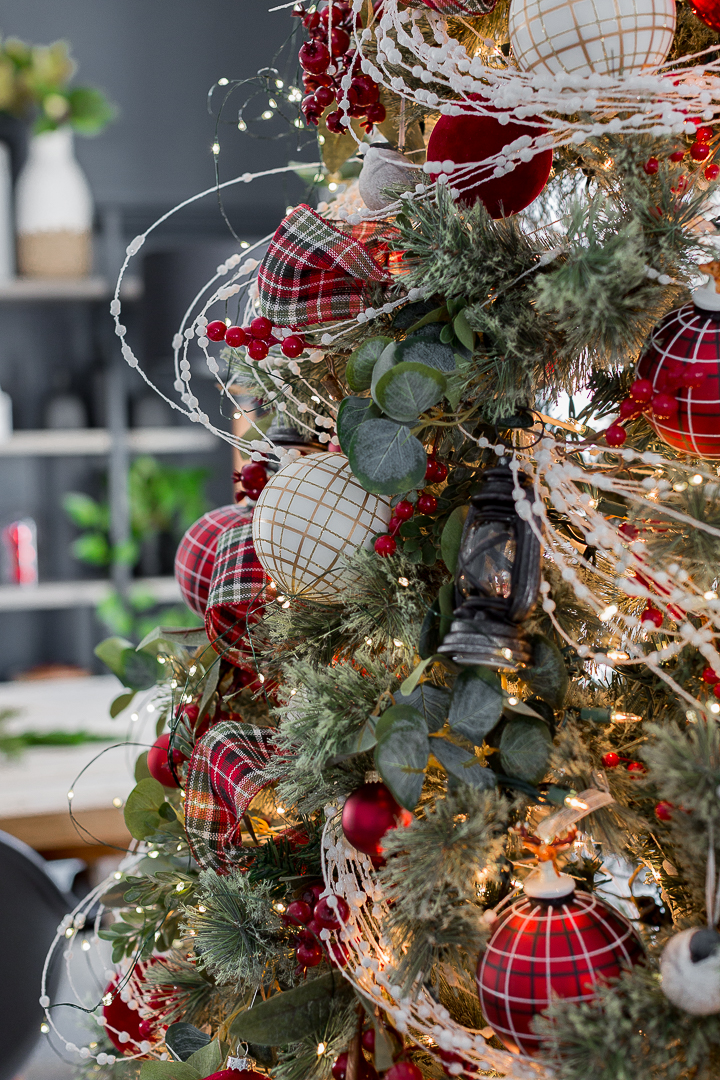 I also added extra little twinkly lights for extra magic…:) You can find those HERE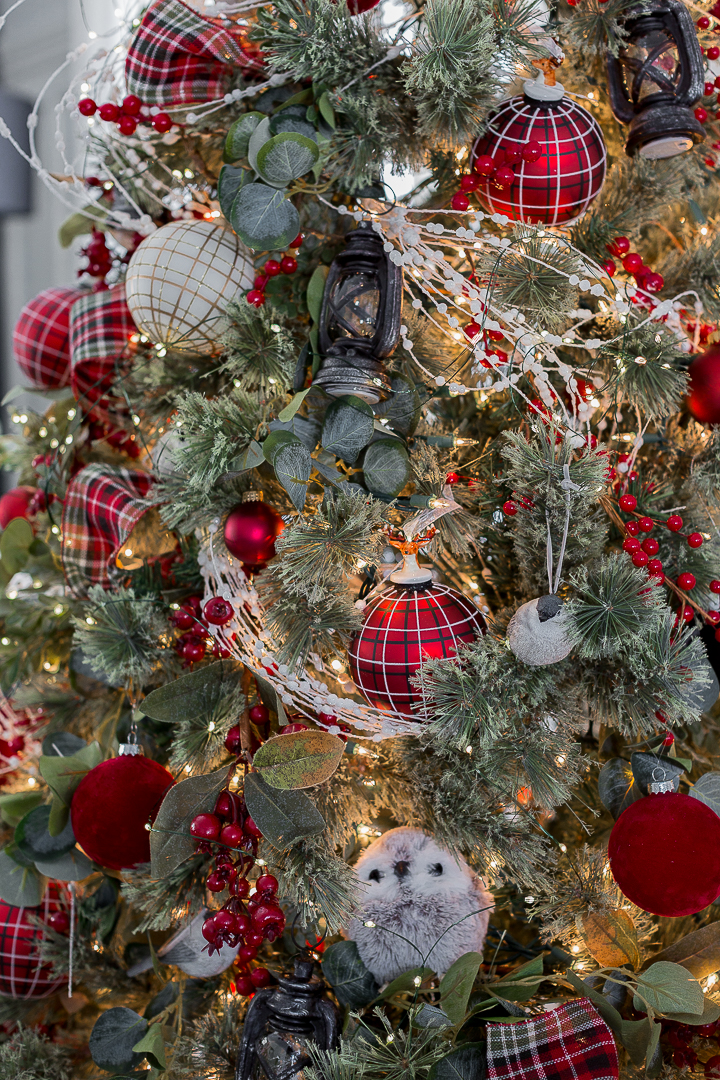 Those little lanterns and adorable owl can be found here and here.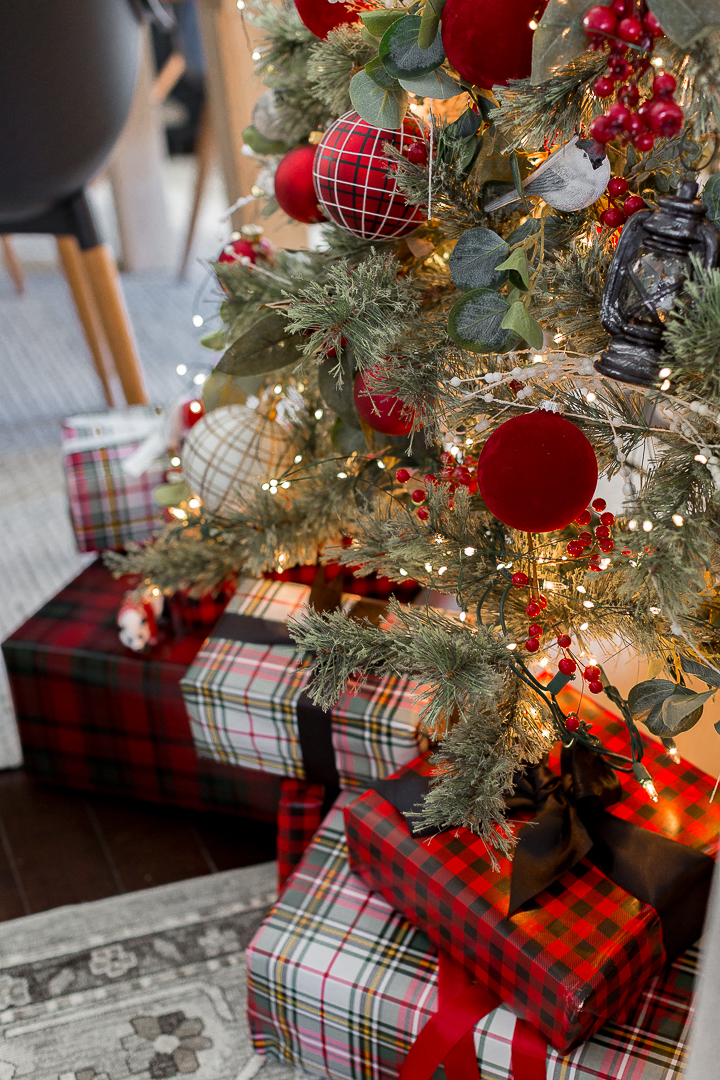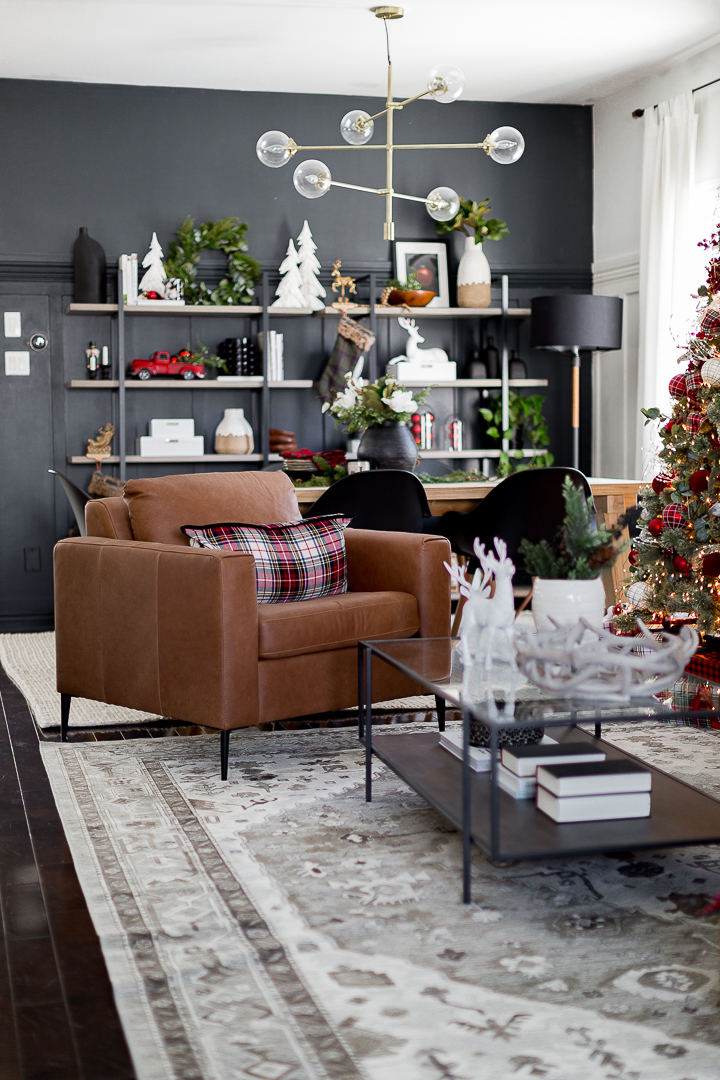 Here's a quick look at the shelves. I still have to tweak it because there's too much going on back there…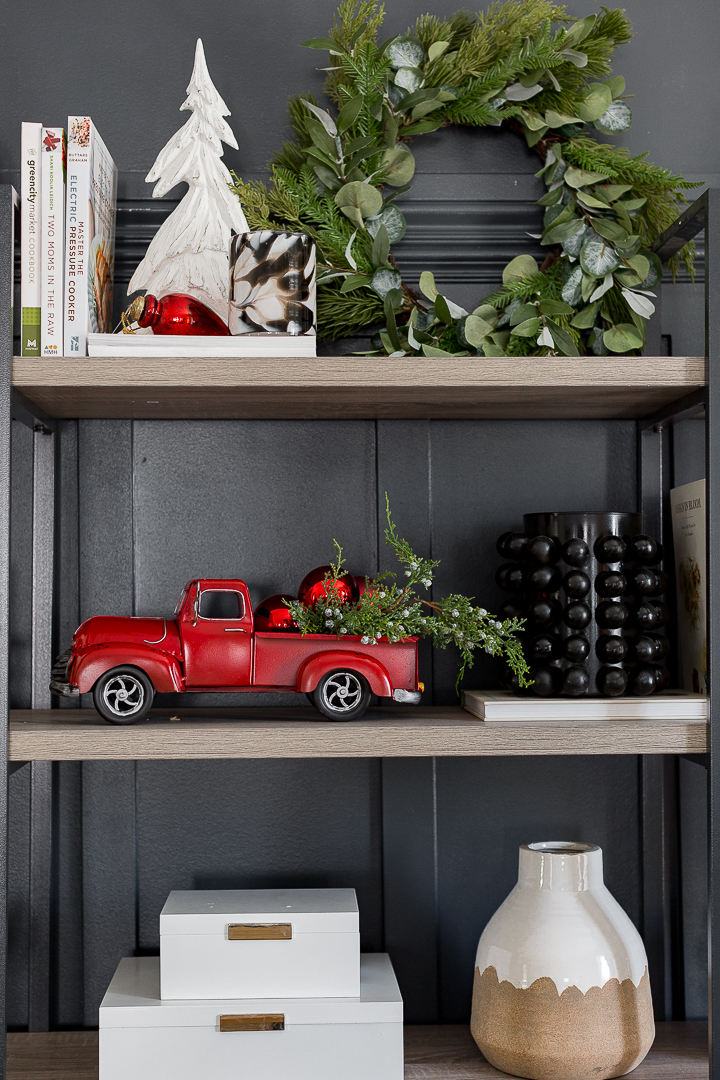 I'll be sharing more of the shelves all dressed for Christmas later on but how cute is this little red truck?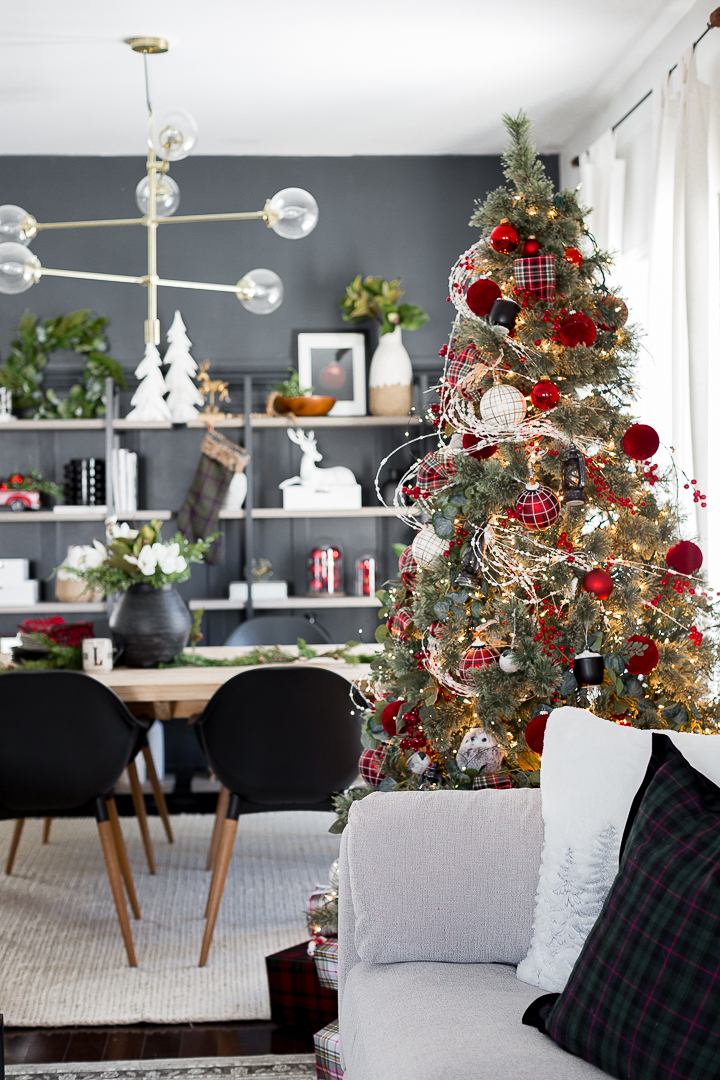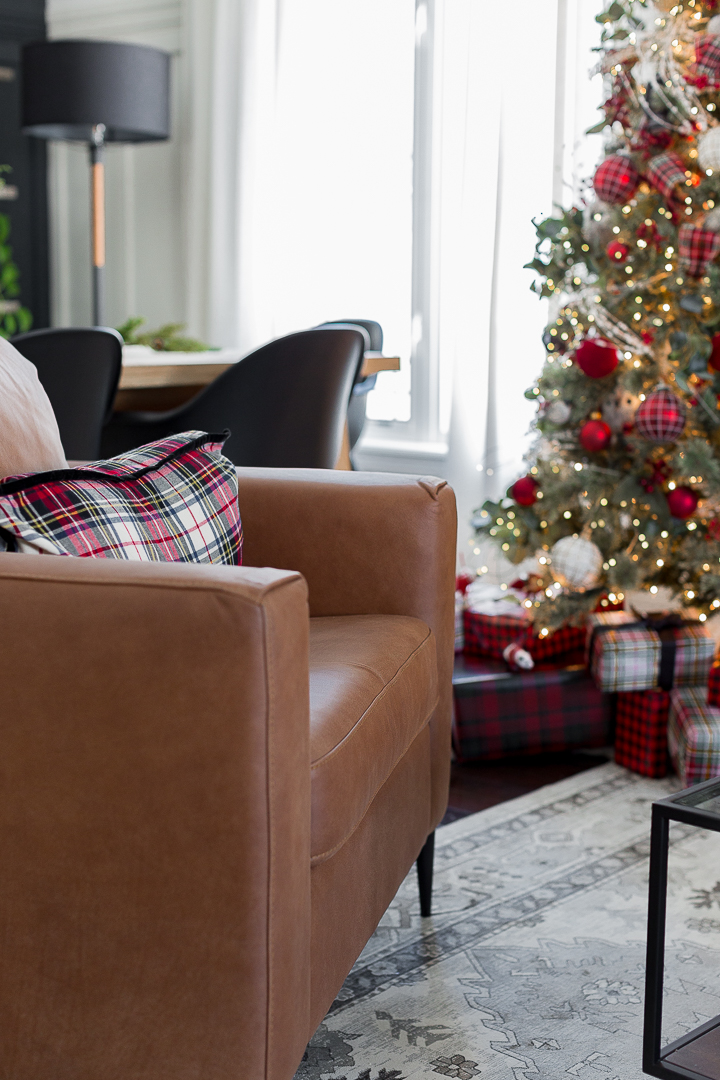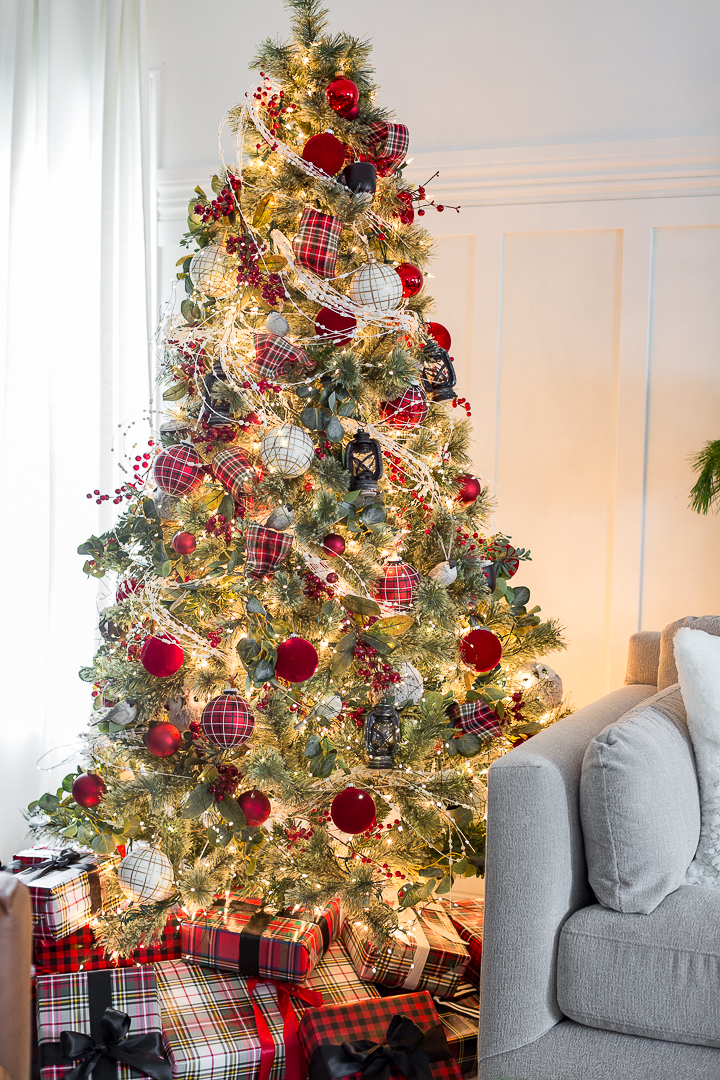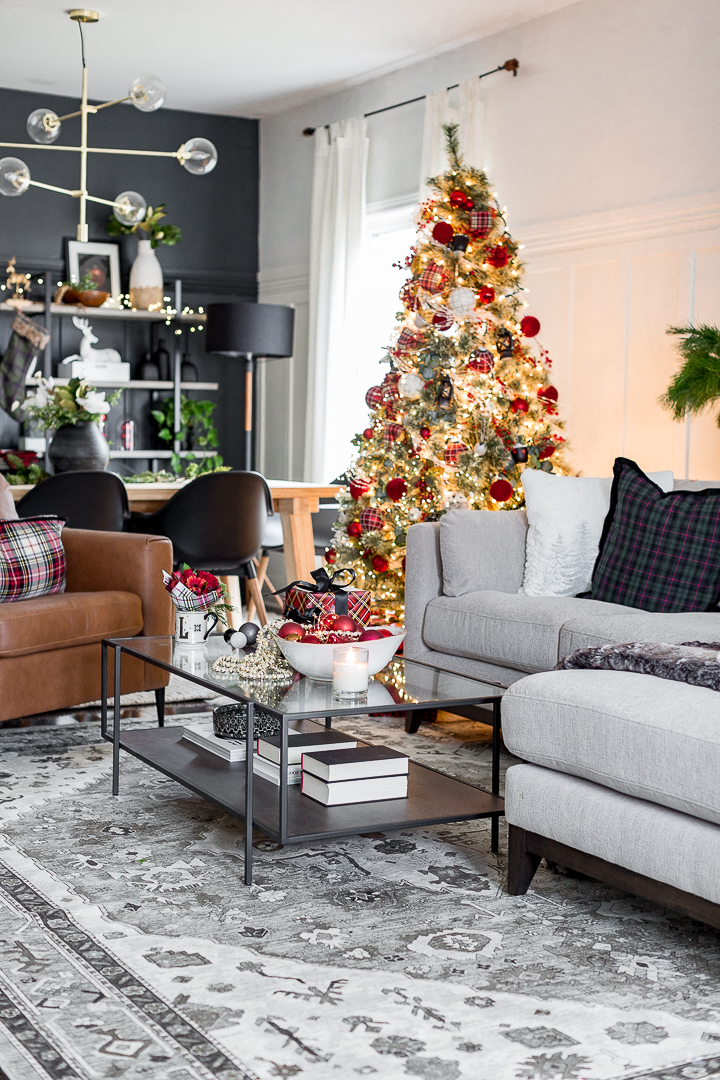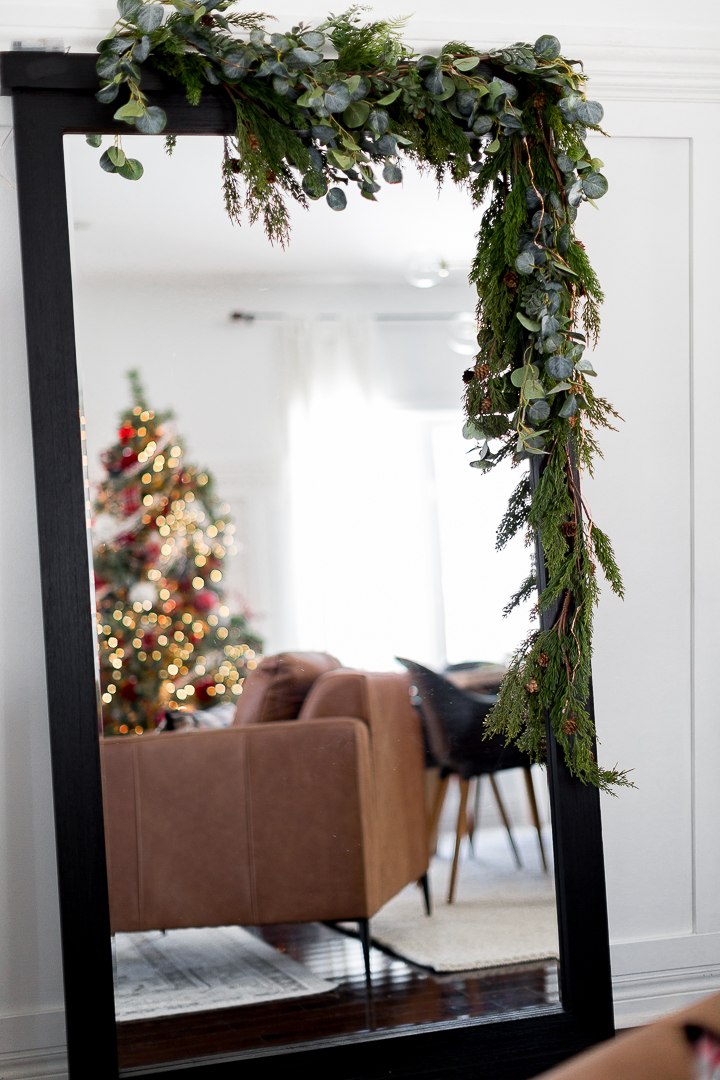 I also wanted to share these gorgeous garlands. I love them so much. HERE and HERE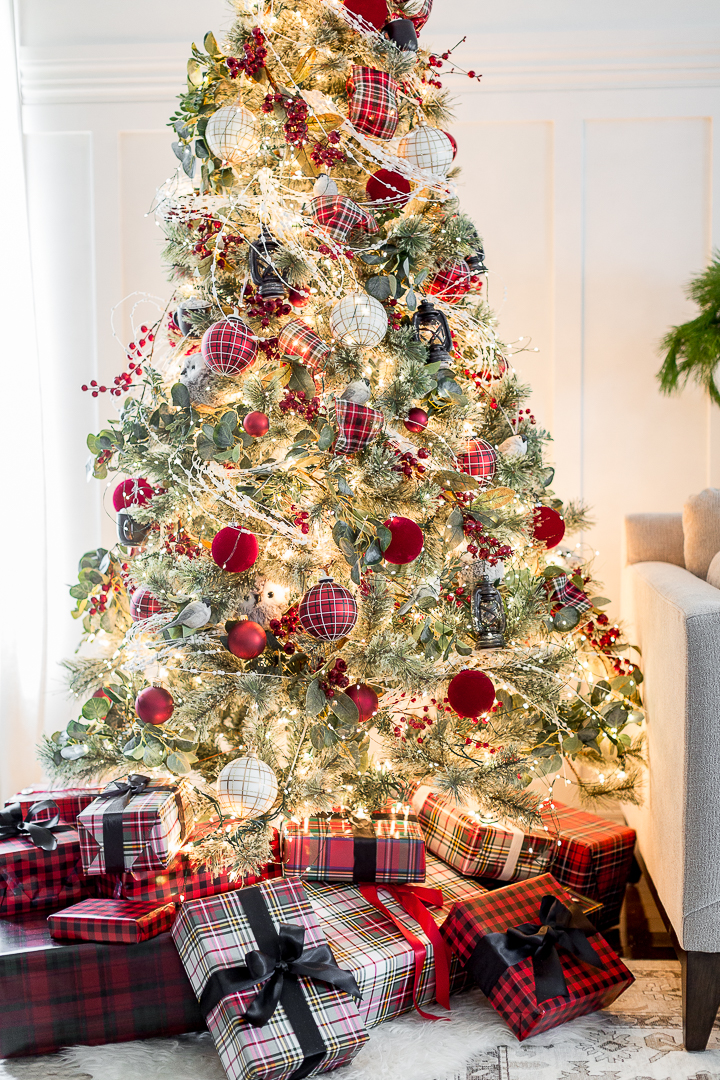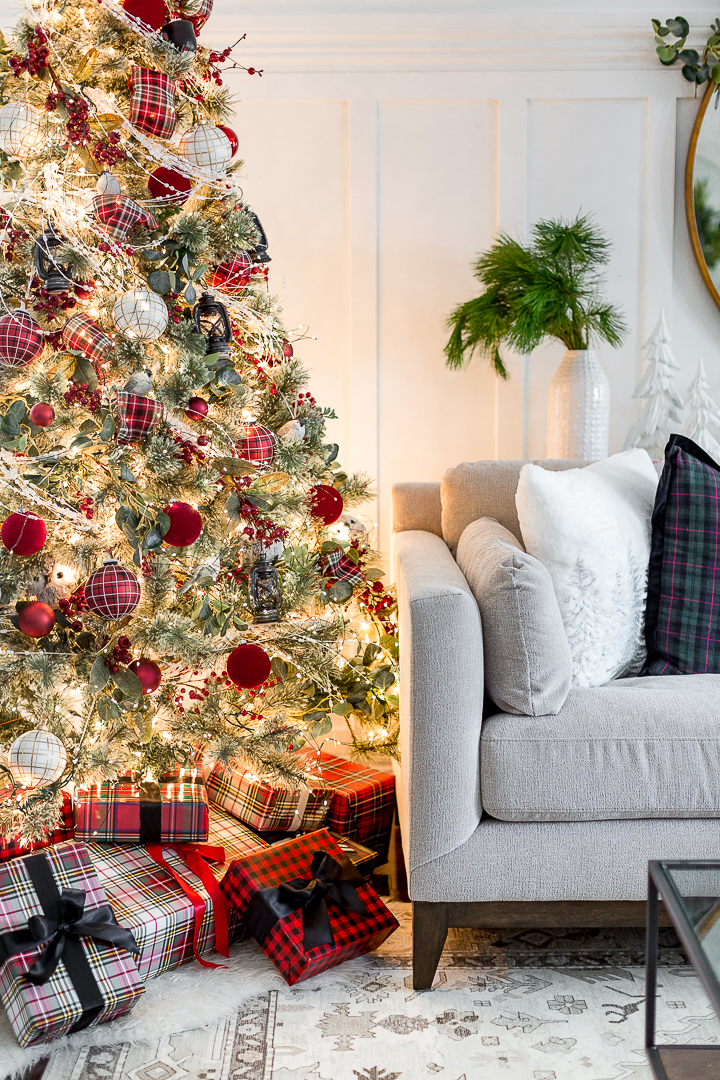 That's it for now.  I can't wait to share the rest of the living room with you. Thank you so much for stopping by today. Please check out the amazing homes below.
Ella Claire & Co. | Rooms for Rent | Handmade Farmhouse | Zevy Joy
Kindred Vintage | Home Stories A to Z | French Country Cottage | The Lilypad Cottage
Inspired by Charm | Dear Lillie | Maison de Pax | Nina Hendrick Design Co.
Boxwood Avenue | Craftberry Bush | Jennifer Rizzo | My Sweet Savannah