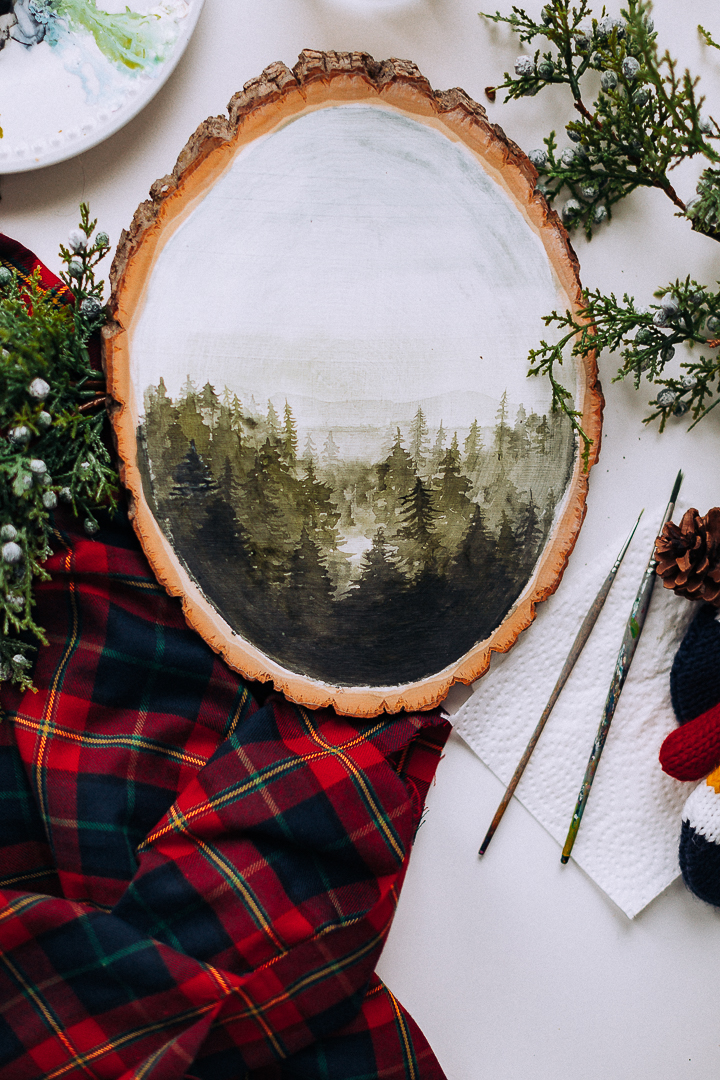 Happy New Year!!!
Before anything else, I'd like to say THANK YOU so much for all your love and encouragement during 2018. With each year that passes, I'm humbled by your love and support.
I truly hope that this year, I can continue to bring you more inspiration and encourage you to try new things.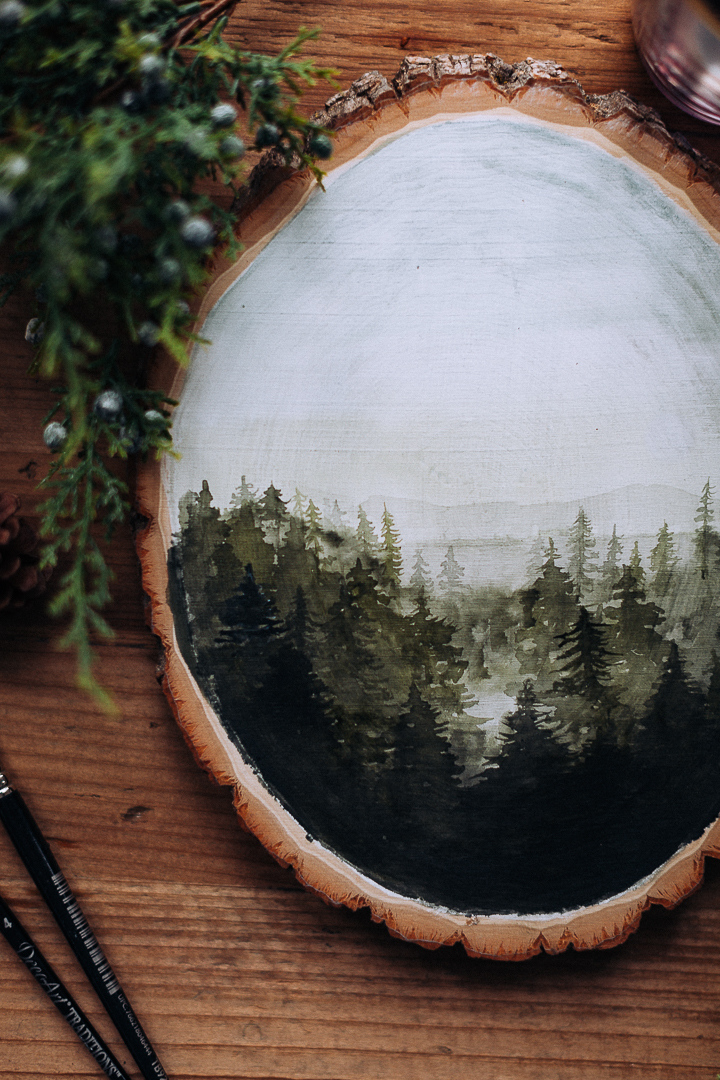 And speaking of new,  I wanted to try something new to me; using acrylic paints on wood. As you might know, I have been painting watercolor landscapes. (You can see a tutorial HERE.) and I wanted to see if I could replicate the same technique but on a slice of wood.
And I must say, I LOVE the way this turned out. I think it has a very organic and earthy feel don't you. I'm not sure what it is, but there's a peaceful feeling to it.  I recorded a little video to share with you the process.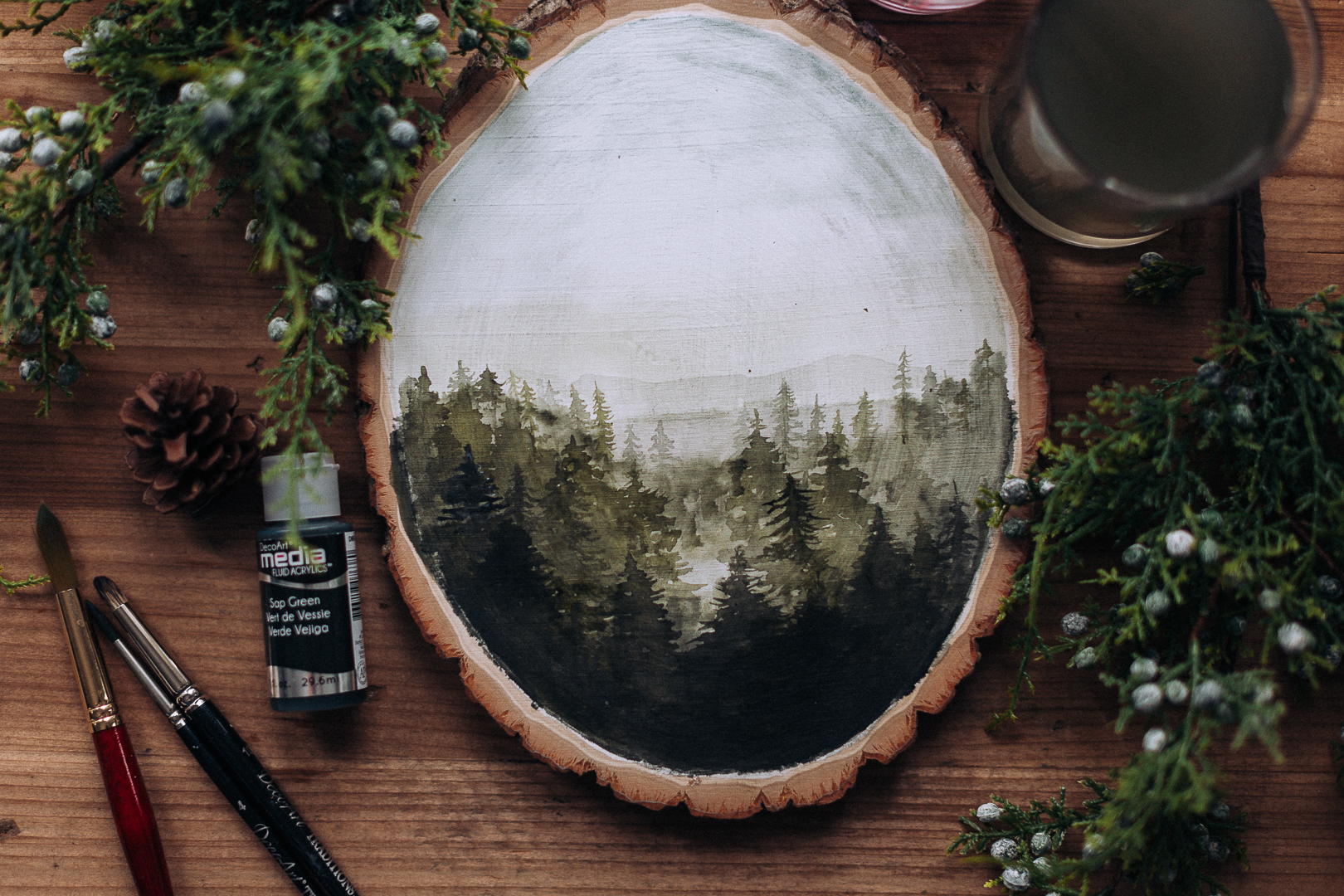 For this project I knew that I would get the best results from my favourite paints by DecoArt – Media Fluid Acrylics. The pigmentation on these is beyond anything I've ever used and as you can see from the video, a little bit goes a long way.
I also used white acrylic paint to prepare the wood, but in retrospect, I would recommend using a paint with a little more grit like gesso or a chalk paint. DecoArt has both. the Decoart Media Gesso is amazing.  I used it on THIS project.
Though I found that sanding it afterwards really help the paint to adhere. So don't forget this step.
Here is the list of materials I used:
Sap Green
Payne's Gray
Prussian Blue
Titanium White
Gesso
Fine Grit Sandpaper
Rustic Wood Slice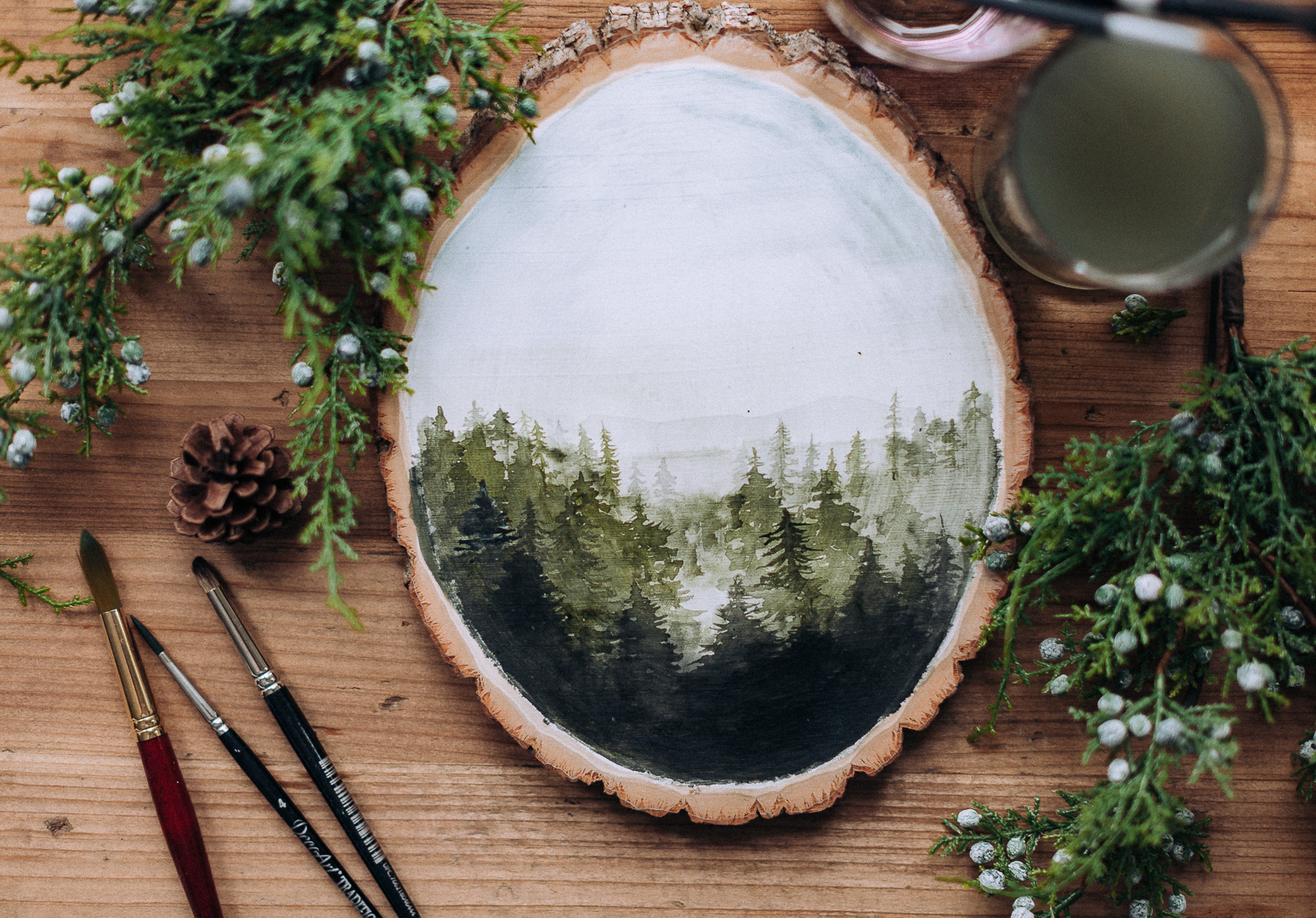 I hope you enjoyed this little tutorial and you give it a go. Please let me know what sort of things you'd like to see in the new year. Your feedback is so valuable to me.
Thank you so very much for stopping by and again HAPPY NEW YEAR!
much love,