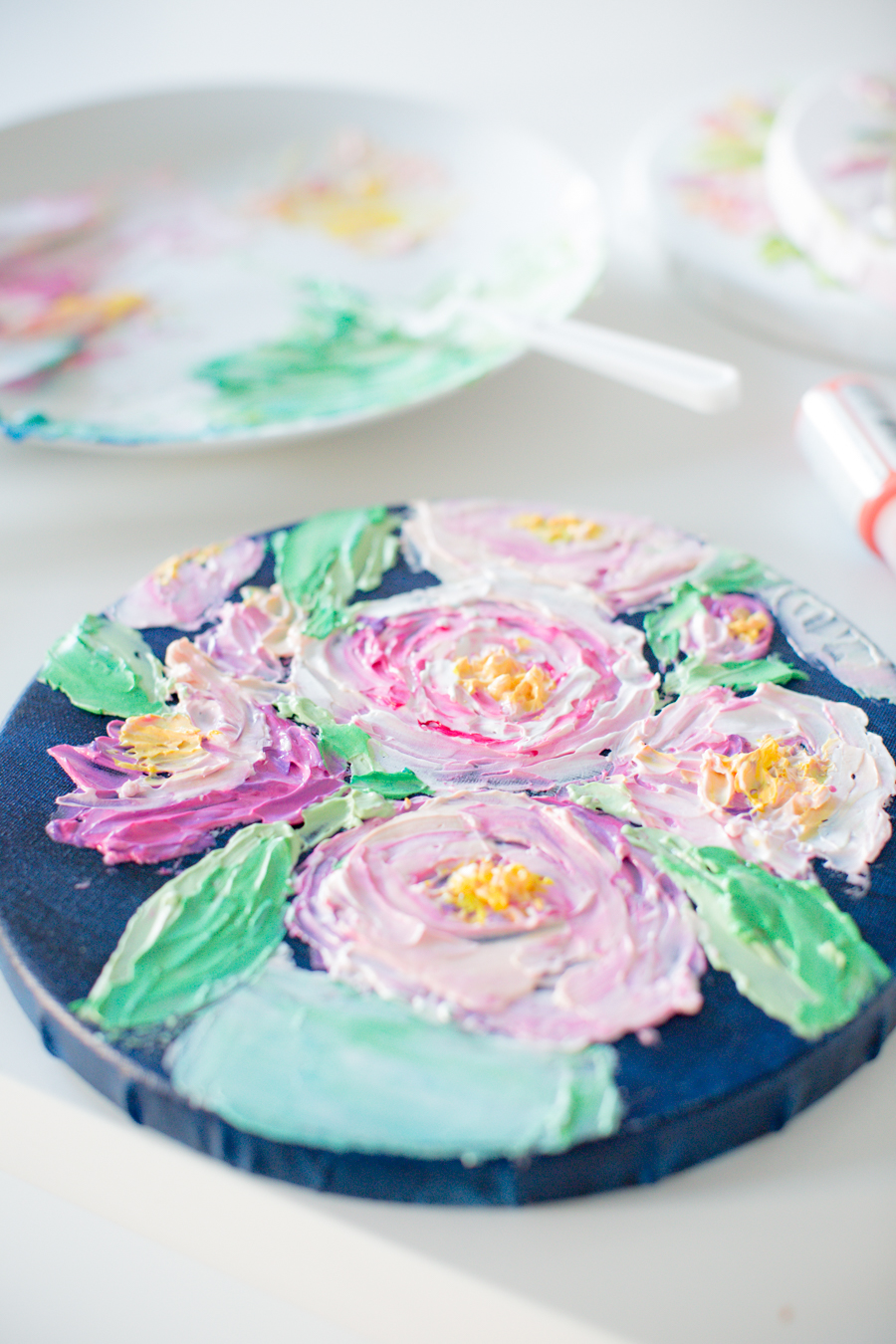 Hello friends. I hope your week is off to a great start !  It's been raining non stop around here and we're expecting rain all week. ugh.  The only good thing about all this rain is that we're saving money on our water bill. Ha.
I do find rainy days perfect for painting. It's such a soothing feeling to hear the rain while I paint.
Speaking of painting, today I wanted to share a super fun method of painting I discovered a few weeks ago that creates gorgeous texture on your canvas.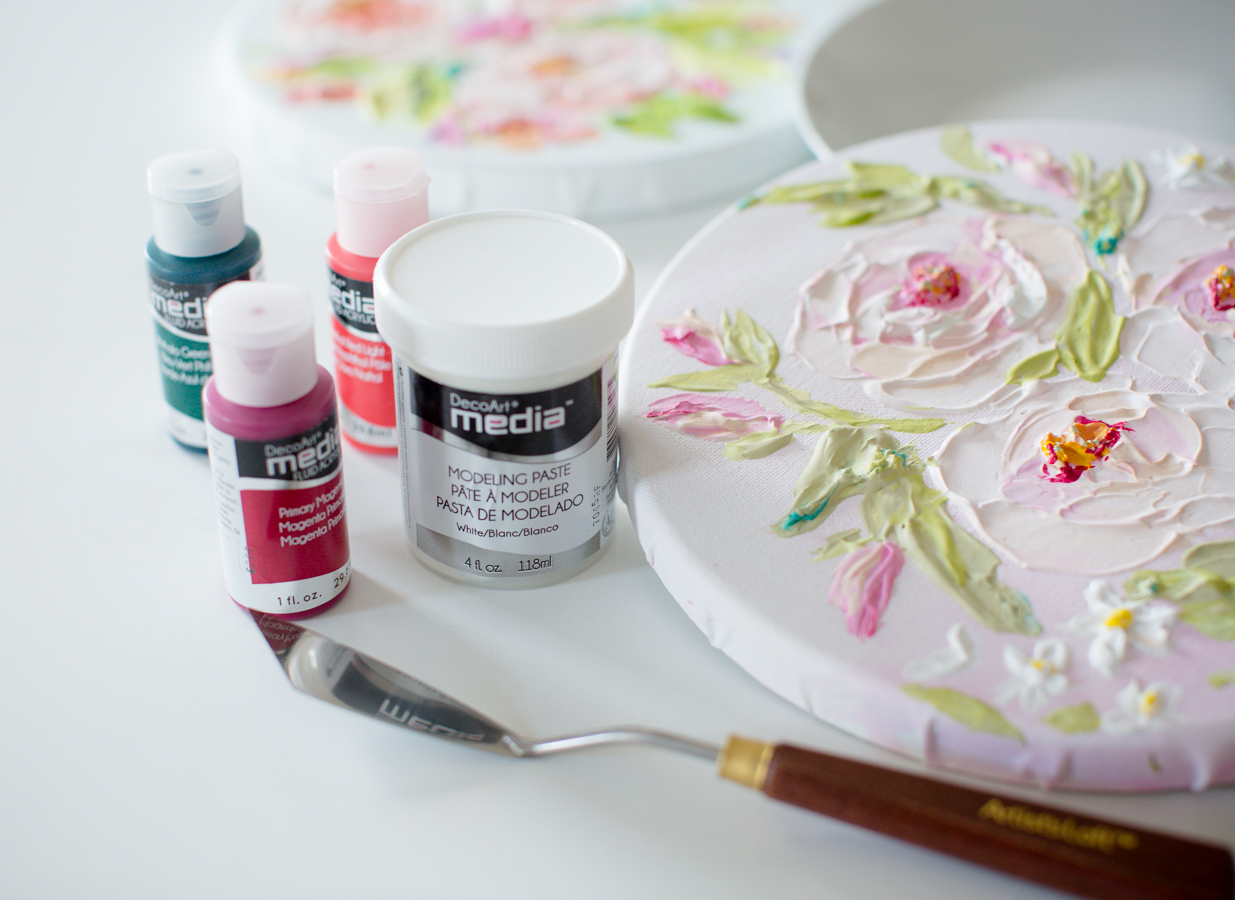 If you recall, a couple of weeks ago I took a trip down to the DecoArt head office in Kentucky. I had such a great time playing with all the various products, but I became a little obsessed with these two in particular. The Media modelling paste and the fluid acrylics.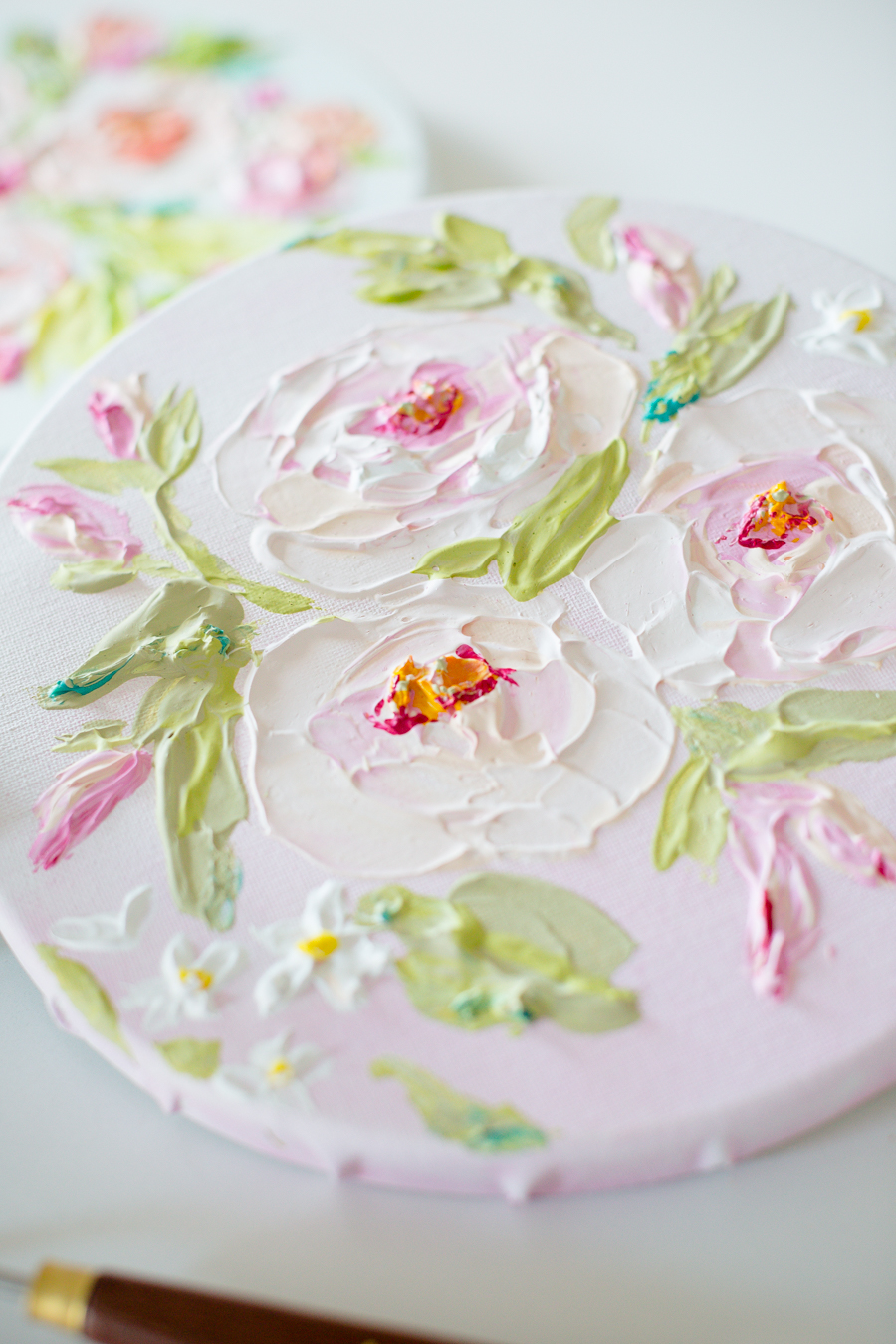 We were doing some fun textured stencils when I thought it would be fun to try this out using palette knives. Look how rich that beautiful texture is.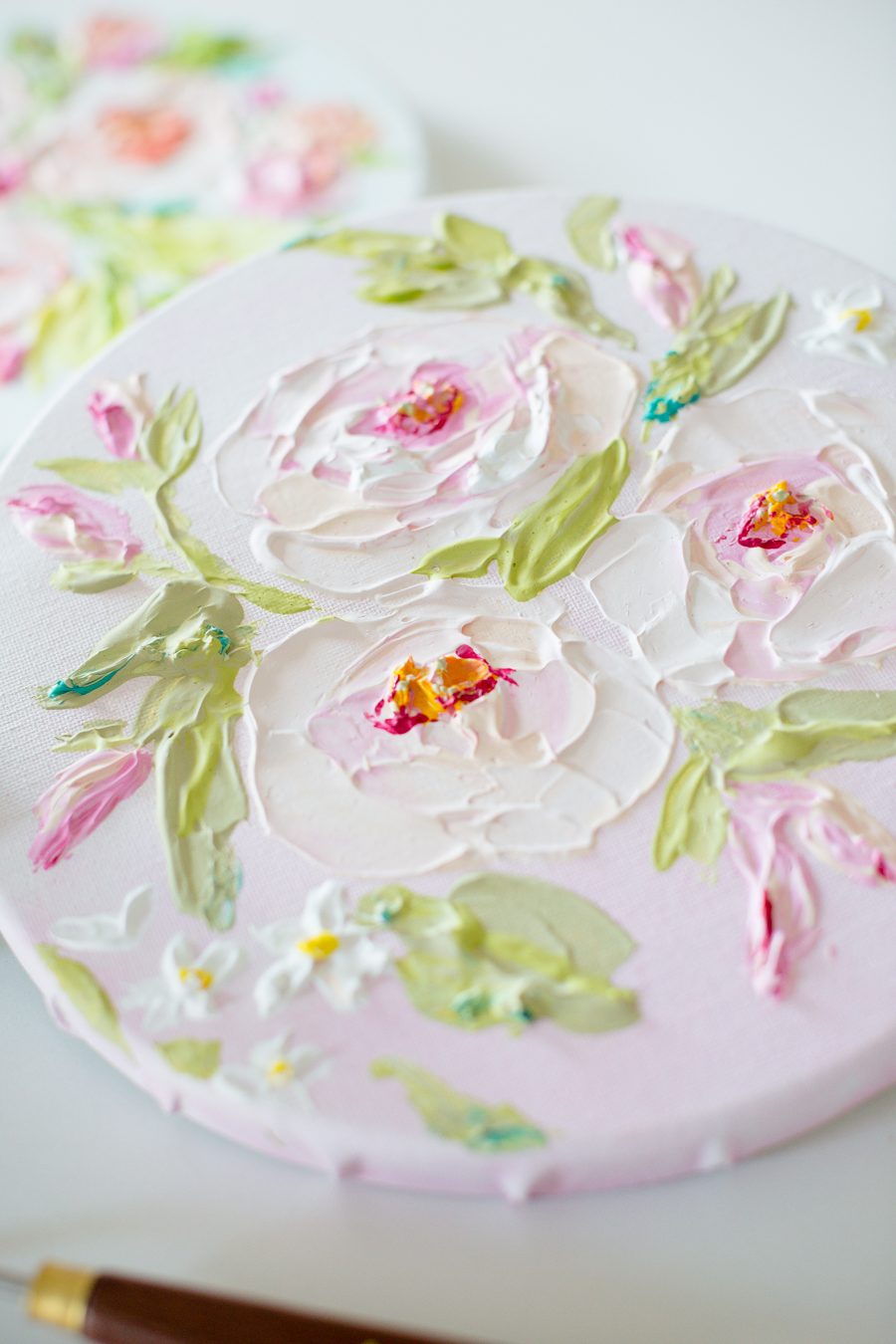 It gives it the appearance of oil doesn't it?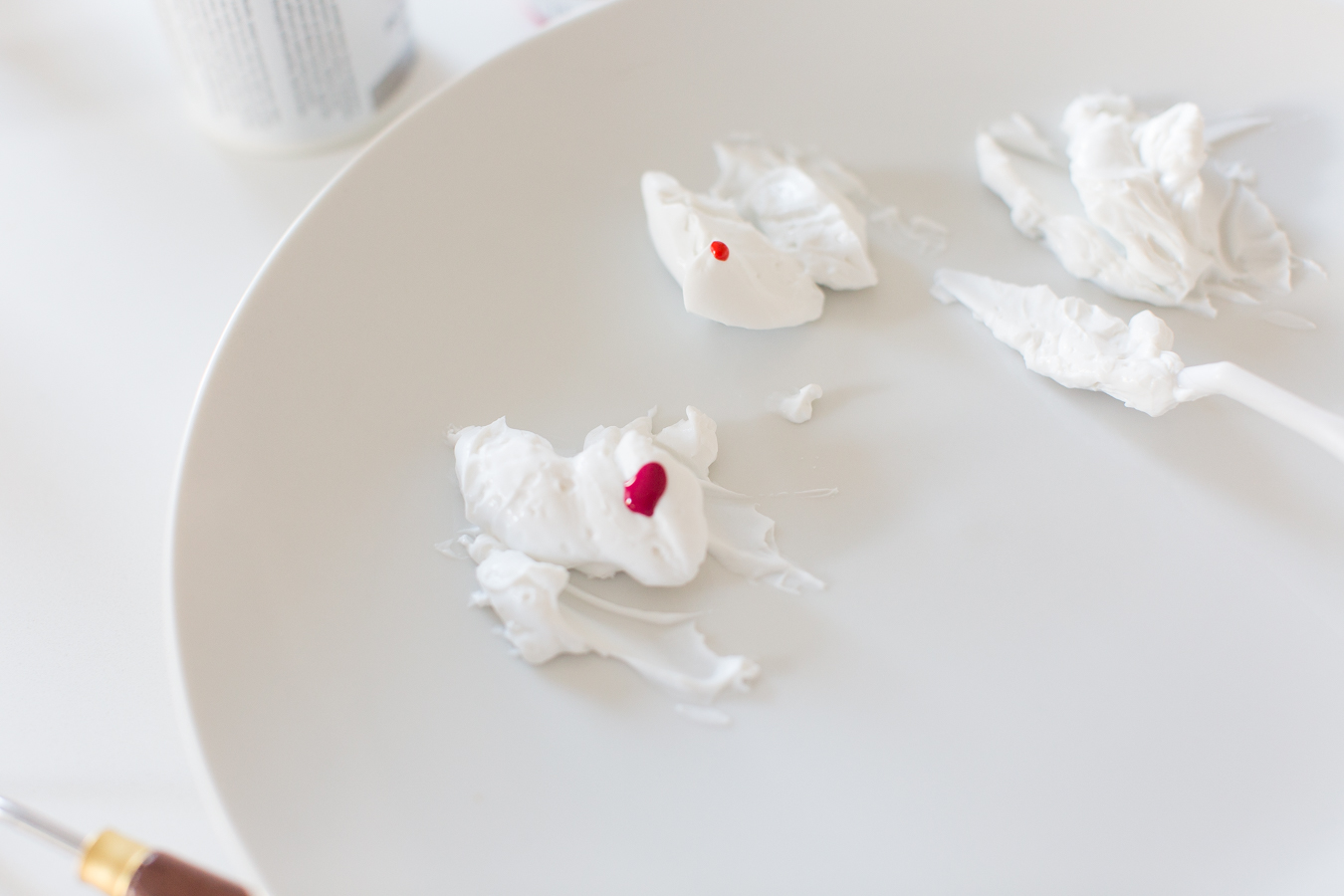 I took some of the modelling paste and added just a tiny bit of the fluid acrylics. You can see how a little of this paint goes a long way. These fluid acrylics are also amazing to use as watercolor. But I'll have to do a separate post for that.
Here are the colors I used.
Magenta
Yellow
Red
Blue
Green
White
Modeling Paste
Here is a great set of palette knives  or These  are a great for beginners
Round Canvas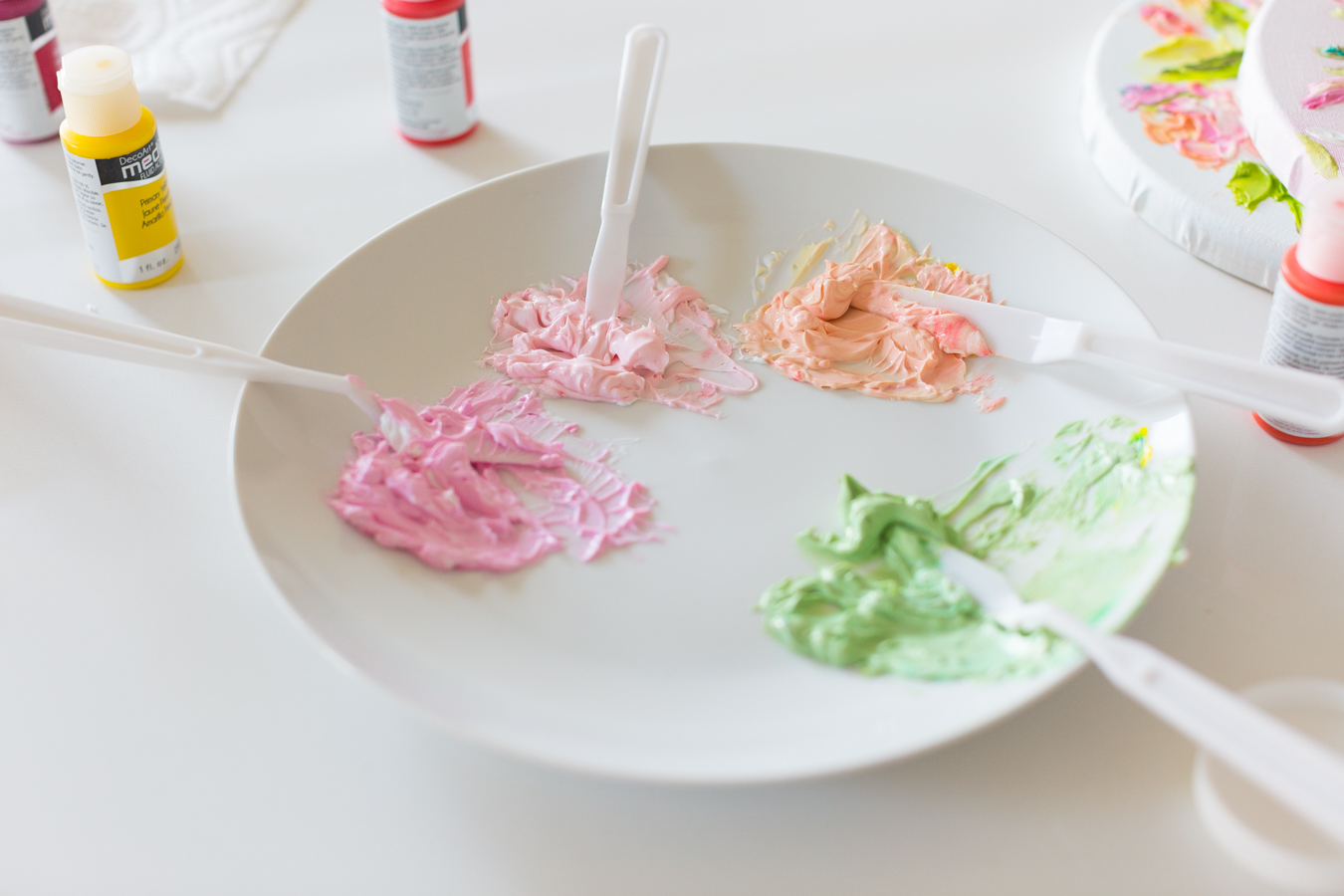 It looks like delicious frosting doesn't it?  Well, it's obviously not edible but super fun to play with. This is how I painted the rose…

I painted a round canvas dark blue and let it dry completely.  I then took my palette knife and using the darker pink, applied two loosely shaped 'U's'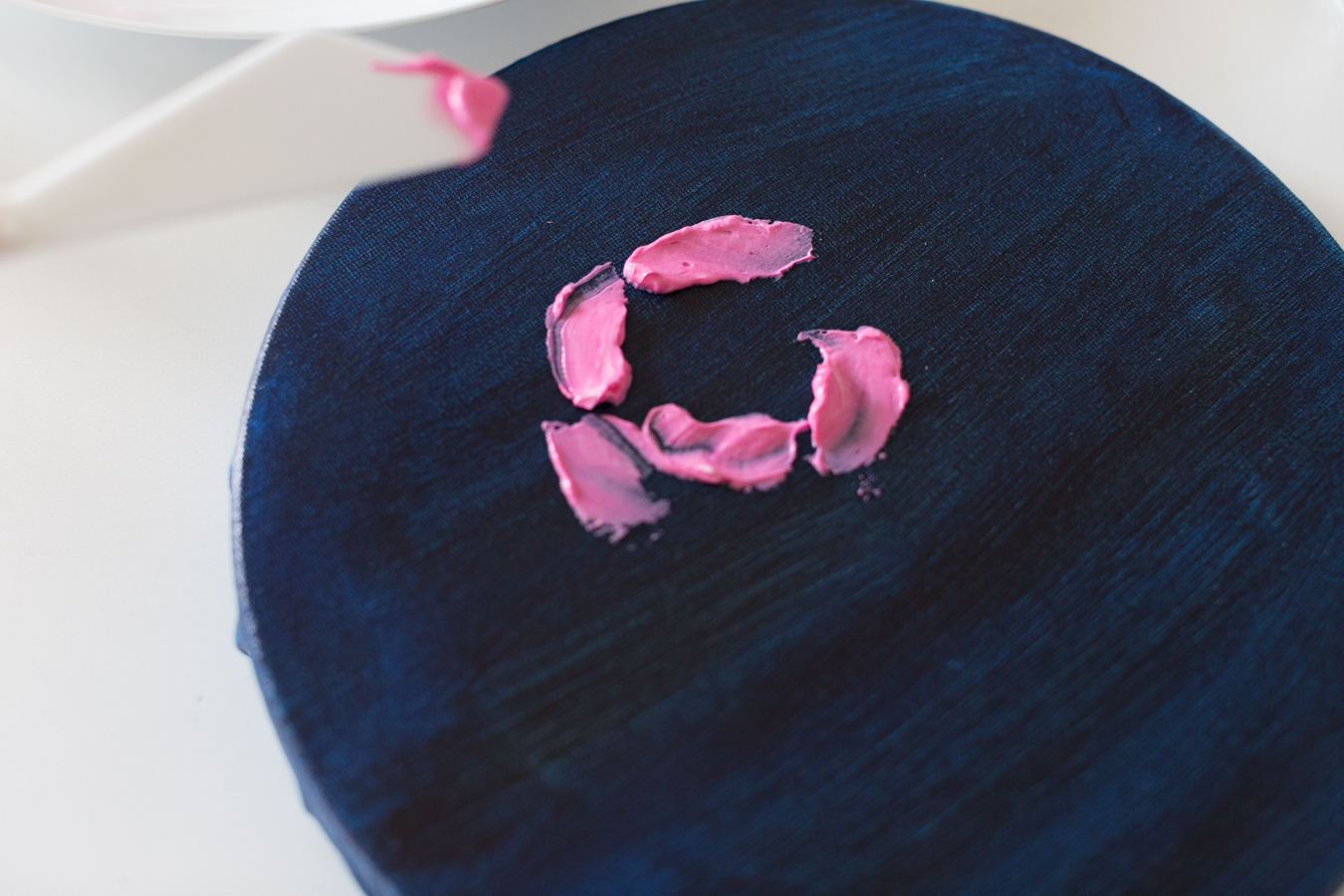 I continued to use the dark pink and added more 'U's' in a circular shape…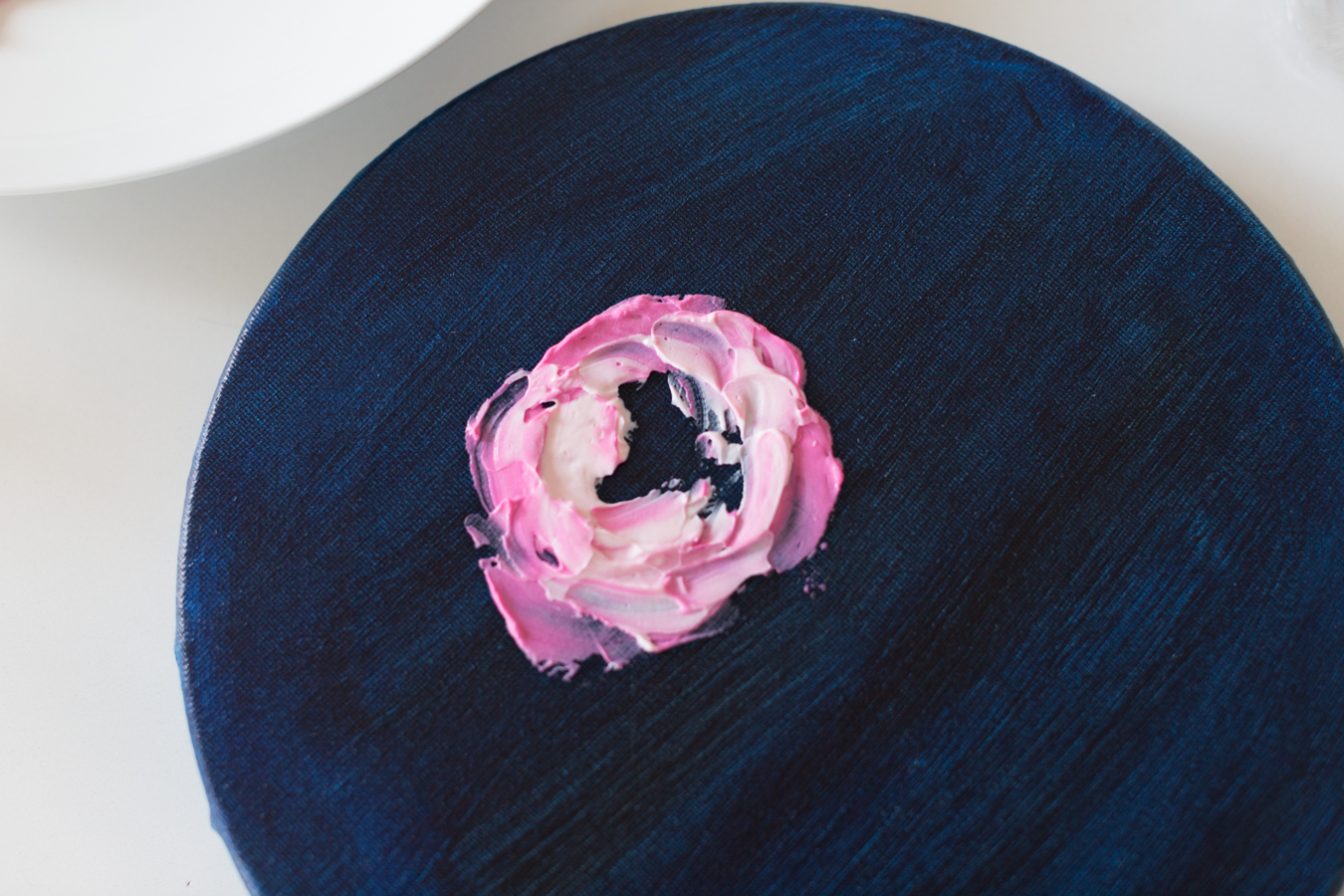 I then cleaned my palette and dipped it in the next lighter pink and used the same strokes, in the inside of the flower . You can see that the pinks mixed nicely.

I then applied some of the white…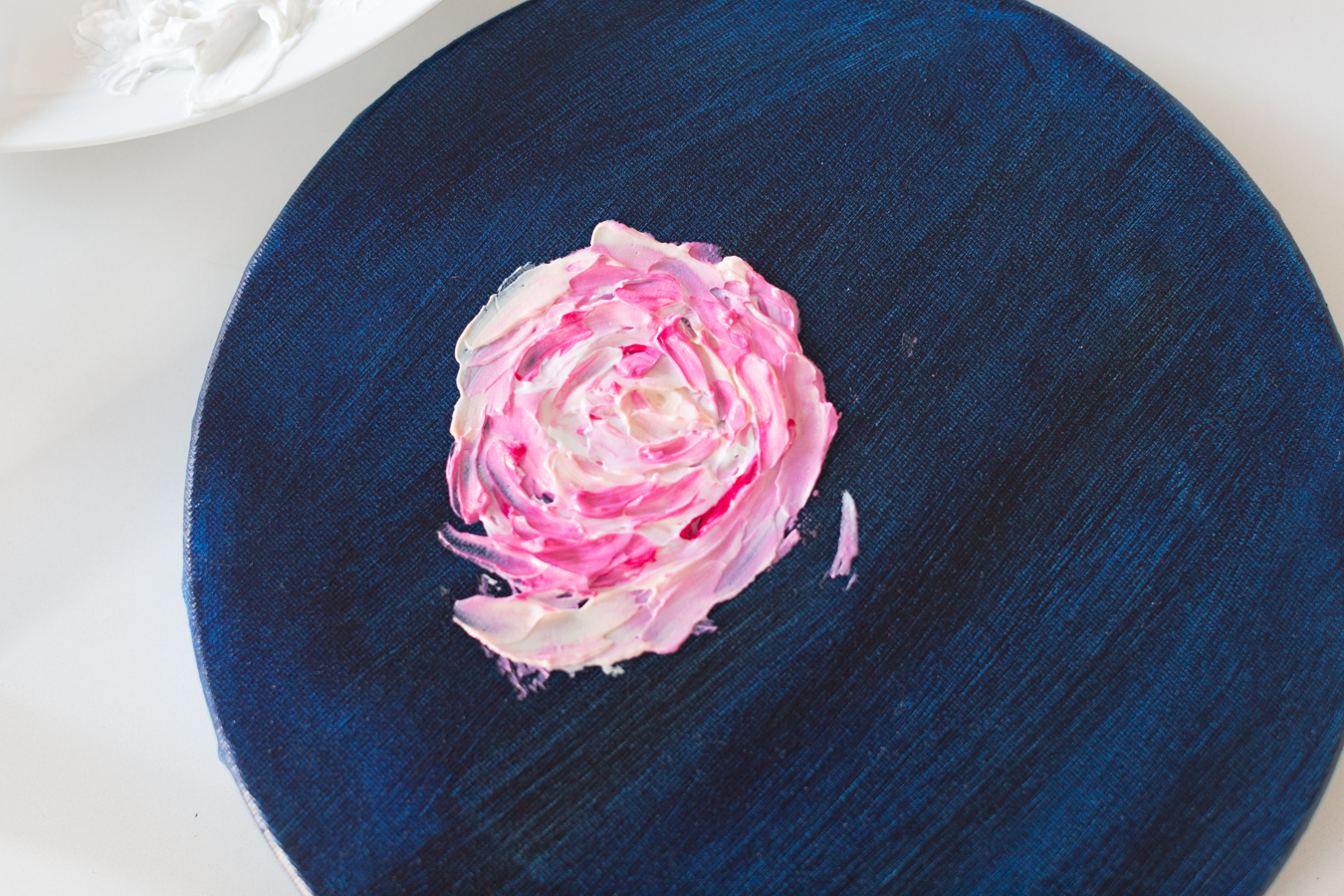 And went back to add some more smaller strokes of the darker pink.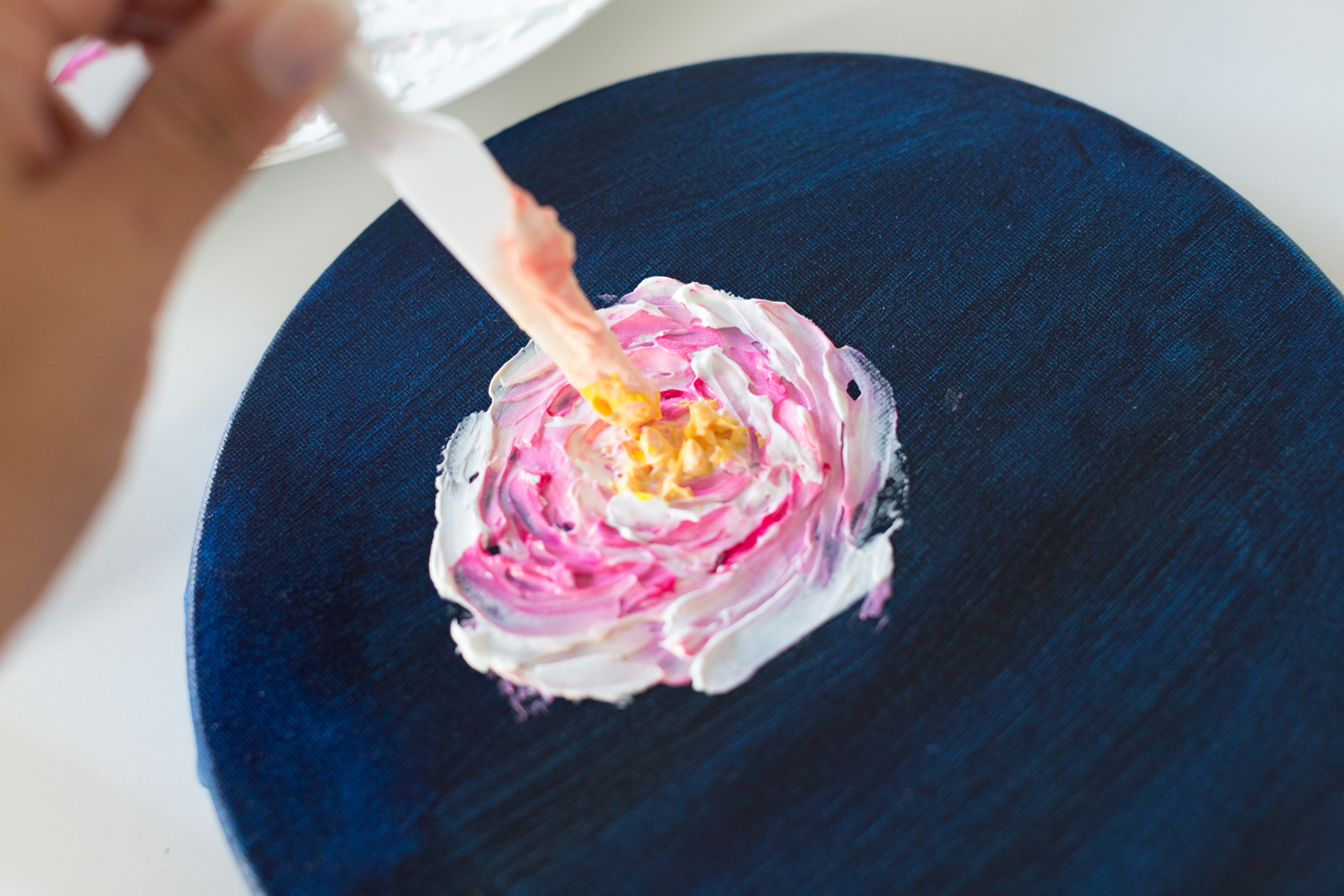 Finally, I added some yellow in the center… 
You can play with by varying your strokes and using different angles of your palette knife. But I also learned that if using your fingers is also much easier and would make a super fun activity for the kiddies!
The beauty of this is that it doesn't have to be perfect !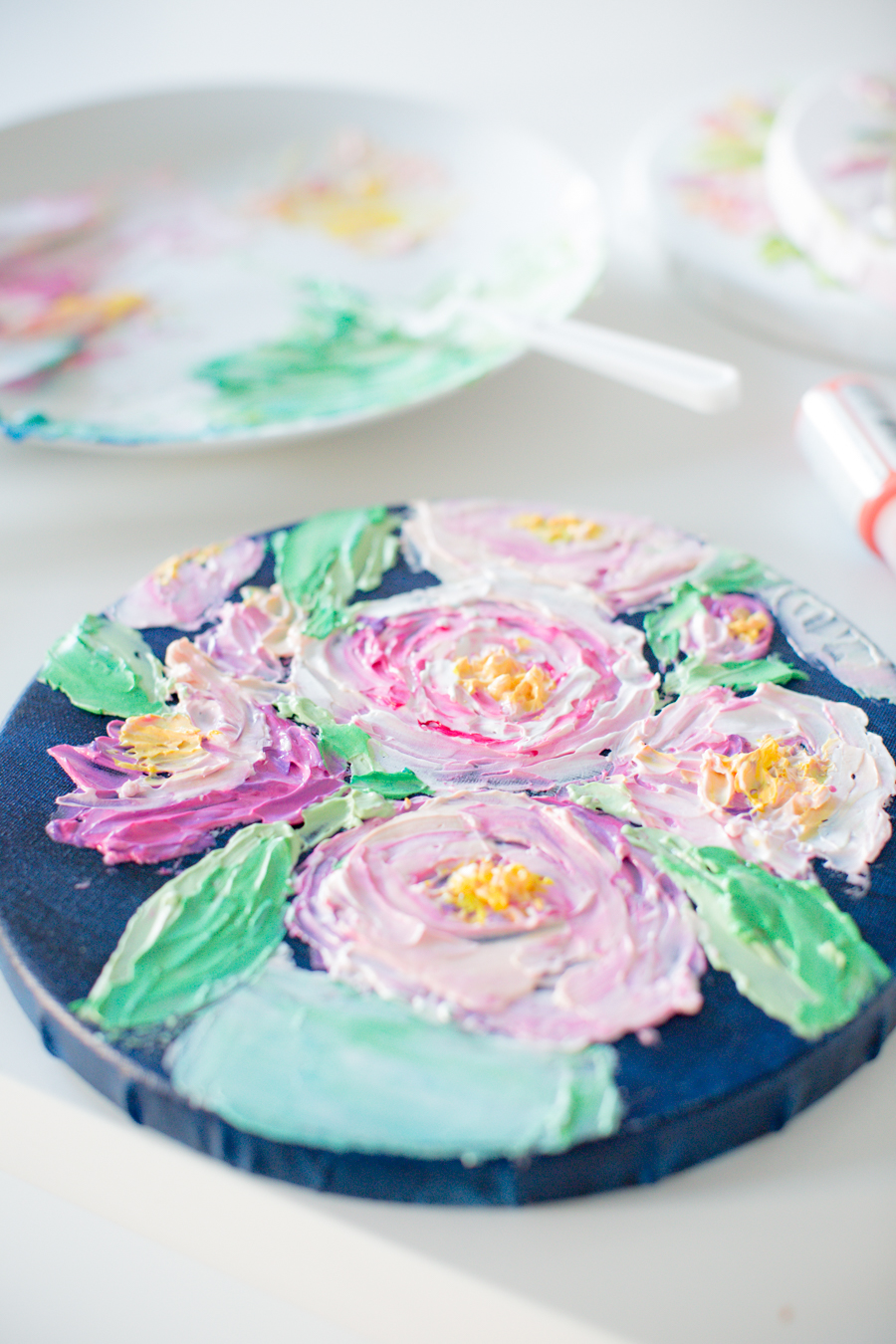 I added some leaves throughout…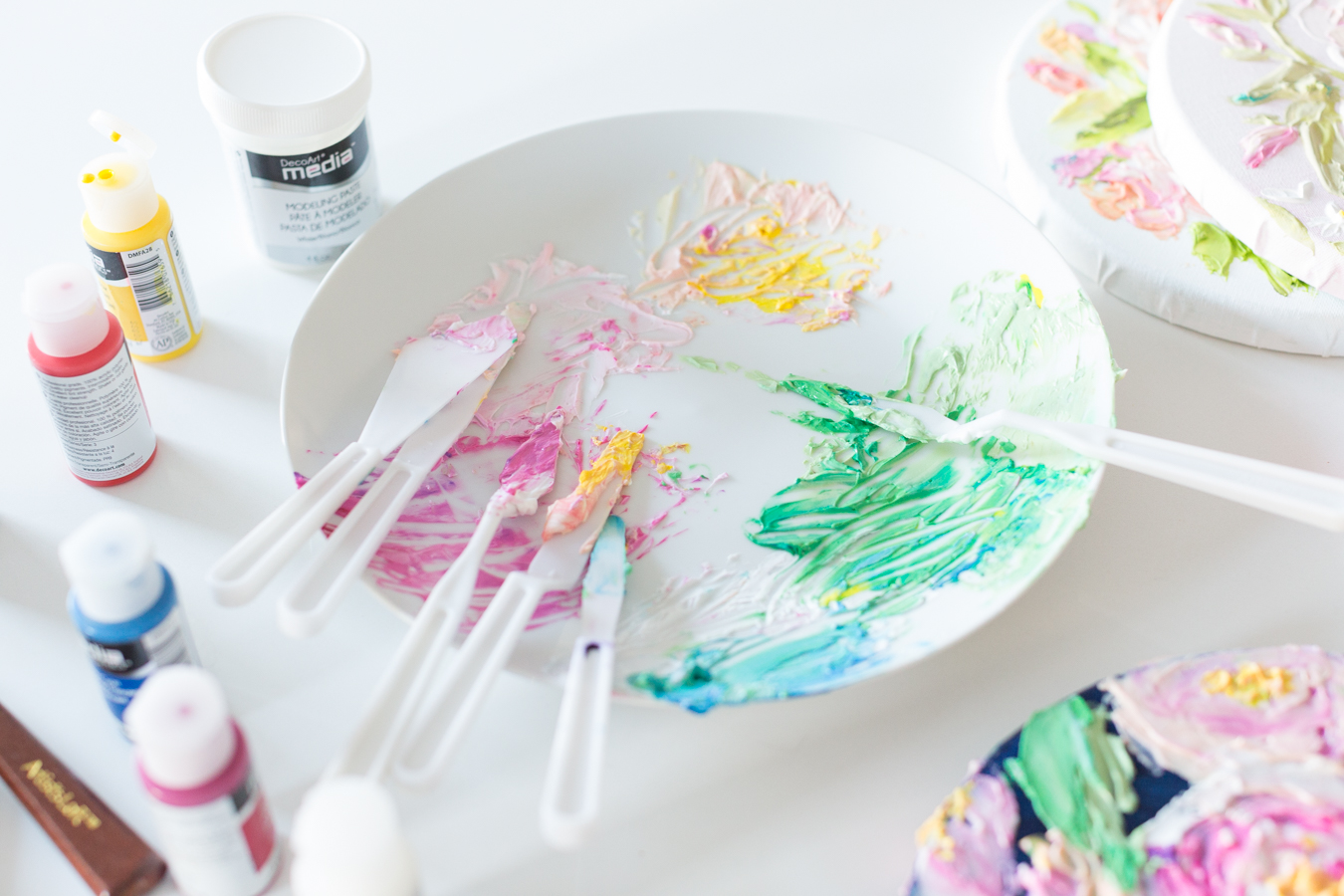 I could honestly play with this all day. I'm kinda obsessed with this mixed media…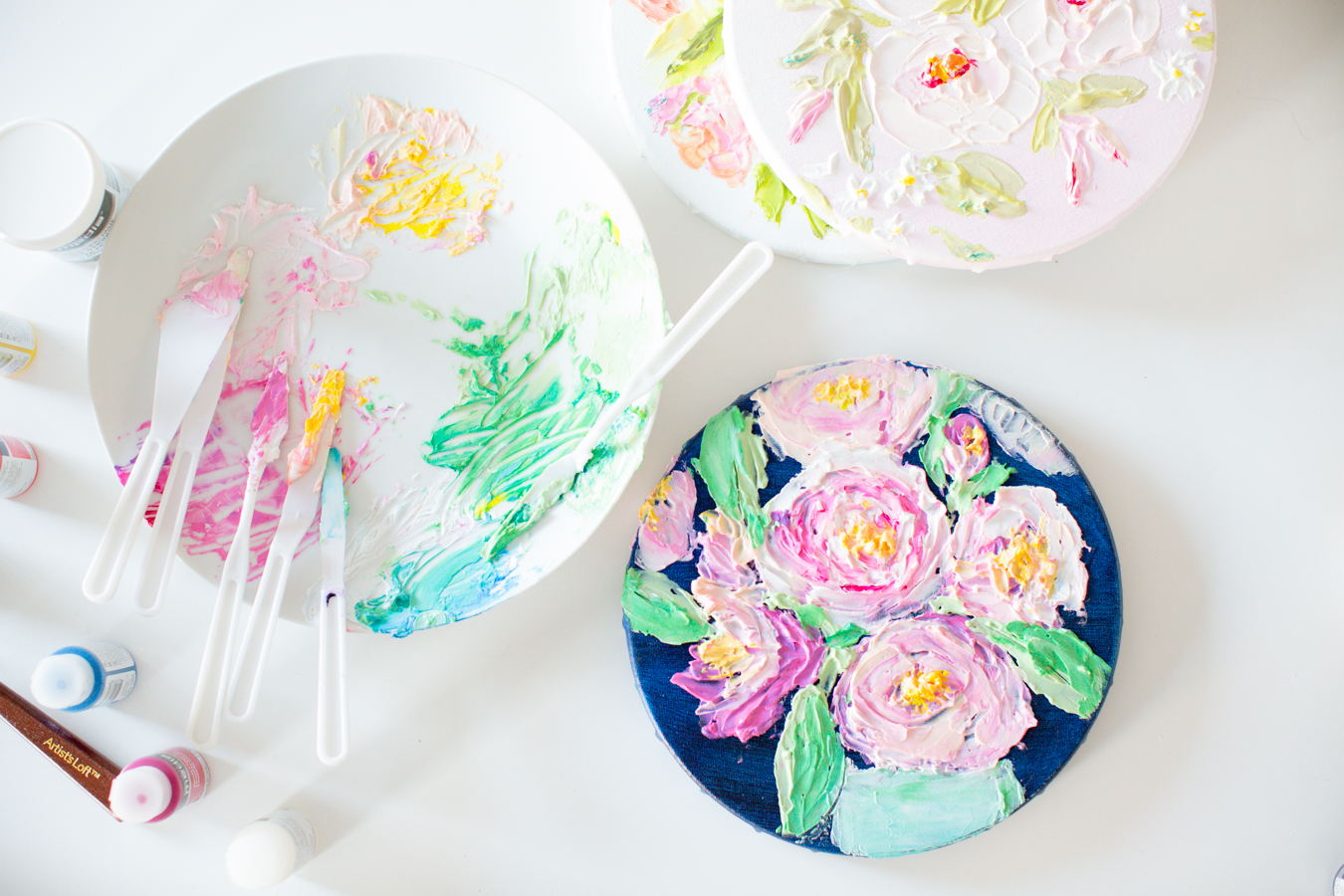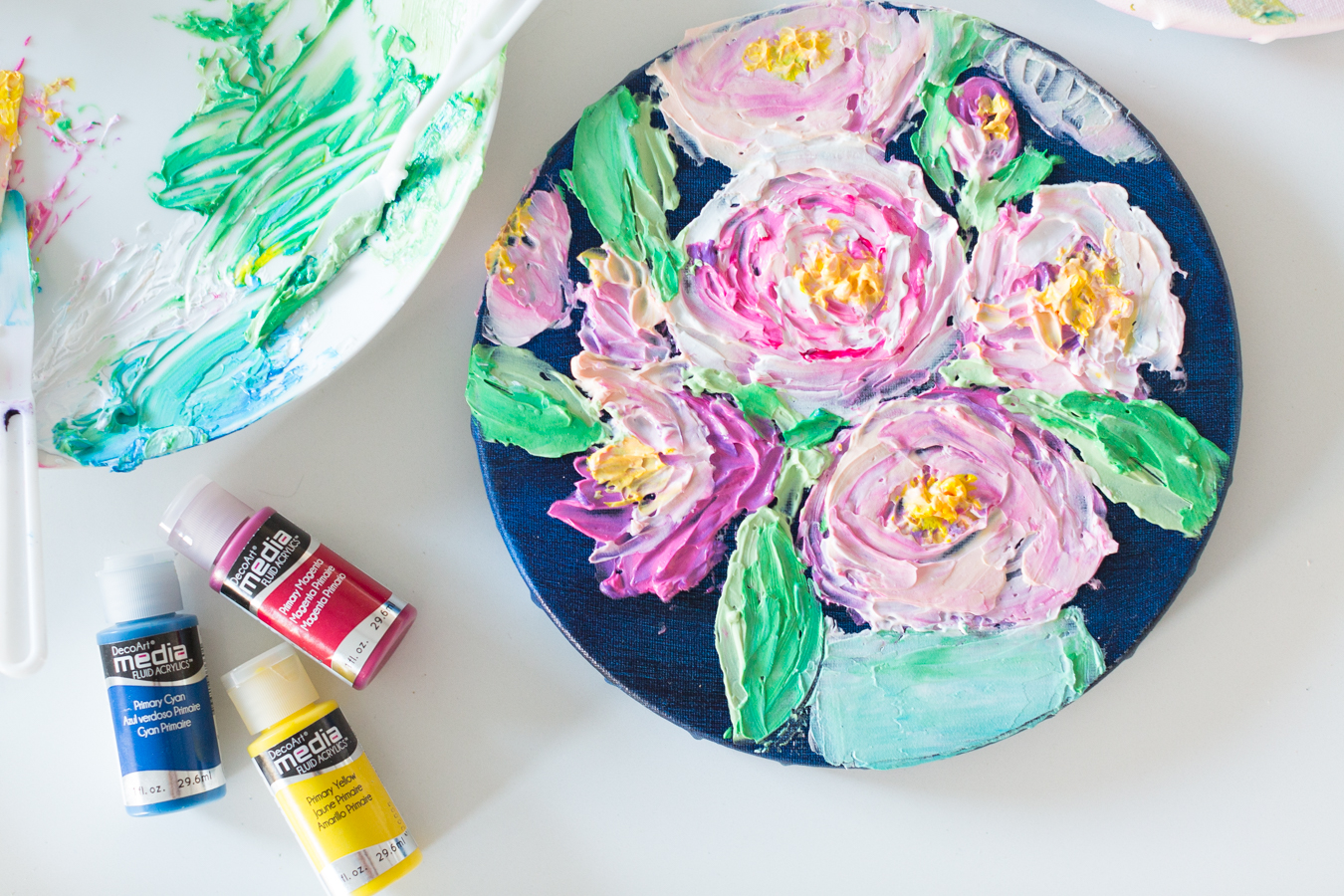 These need about 48 hours to dry and you can go back and paint in more details if you wish….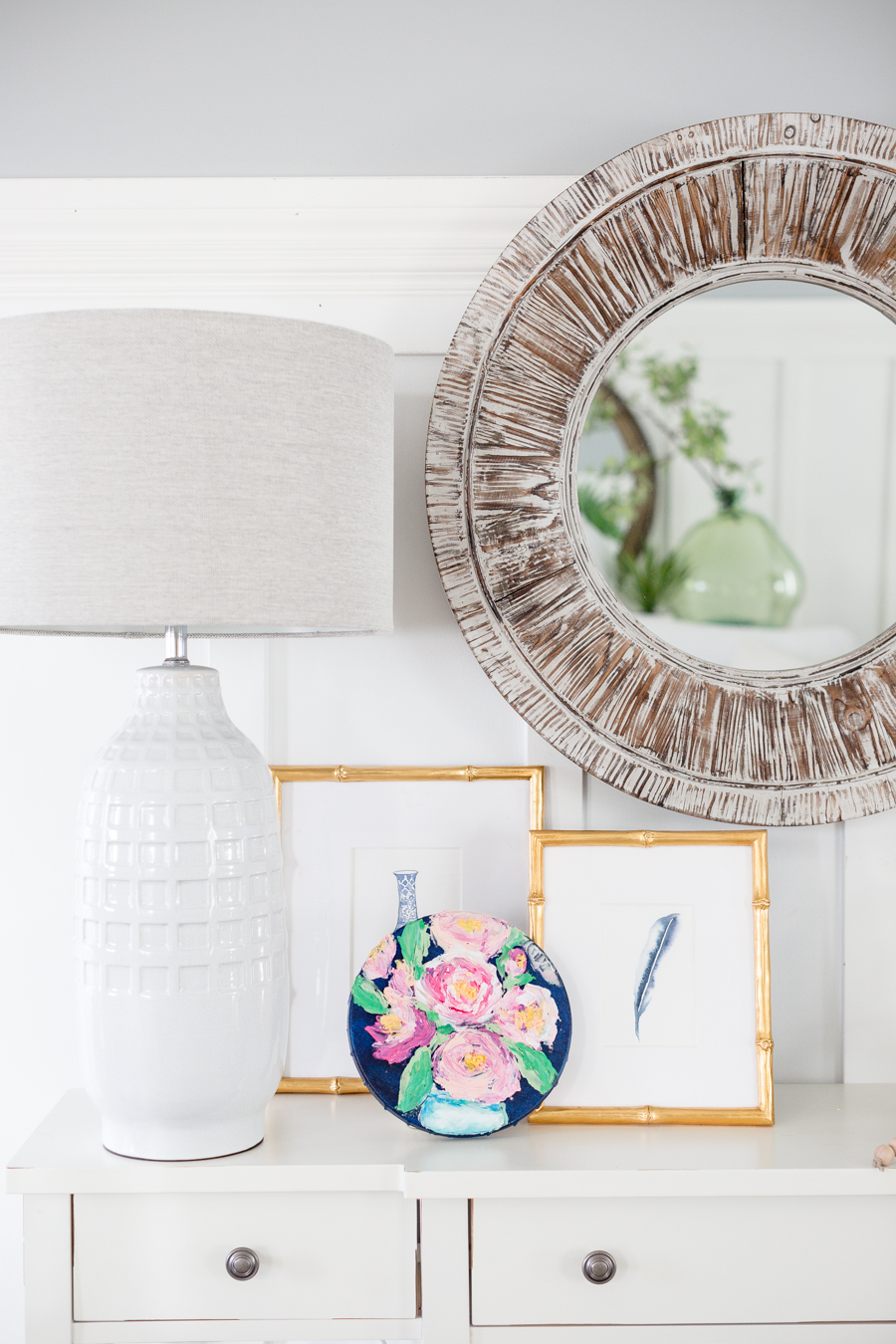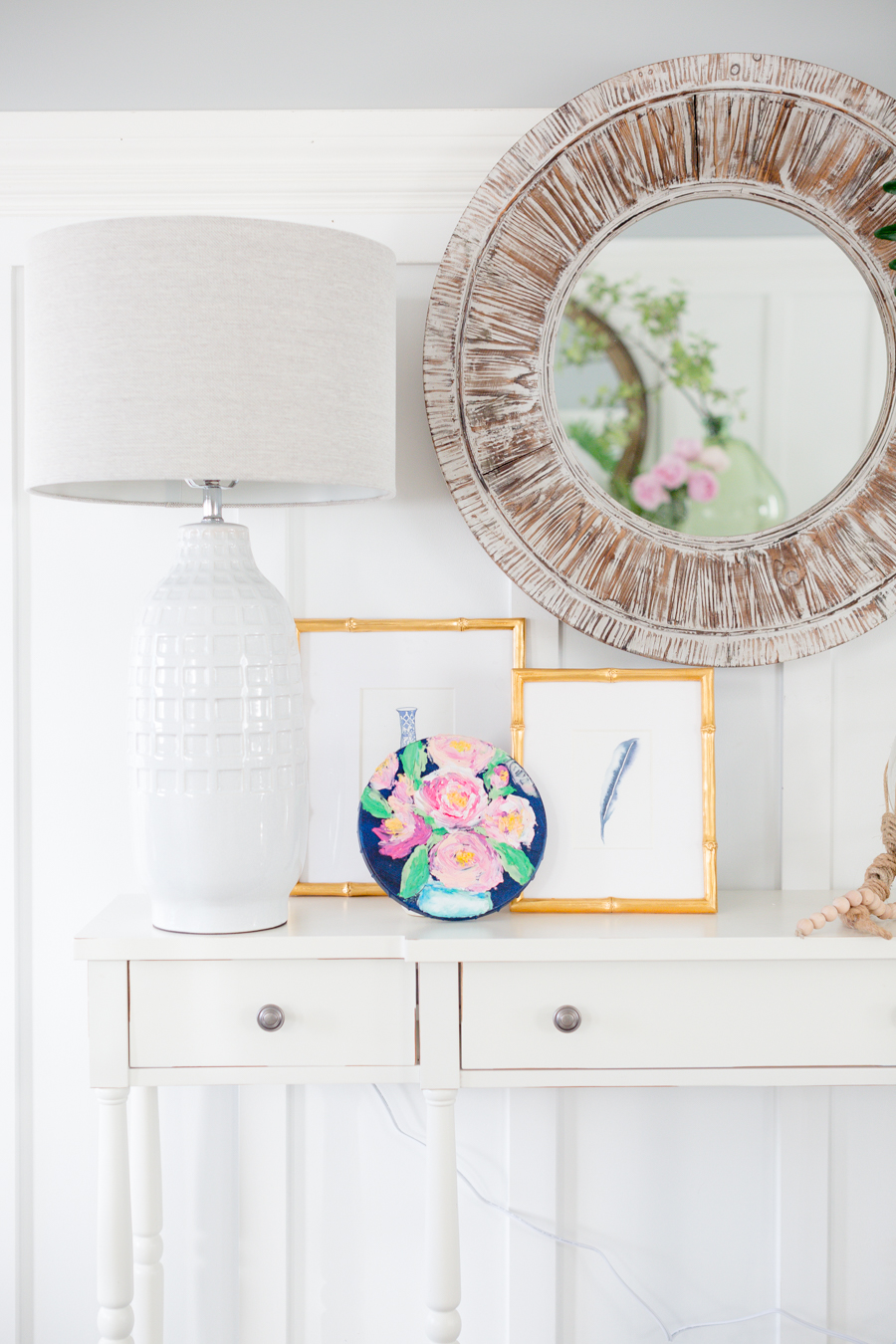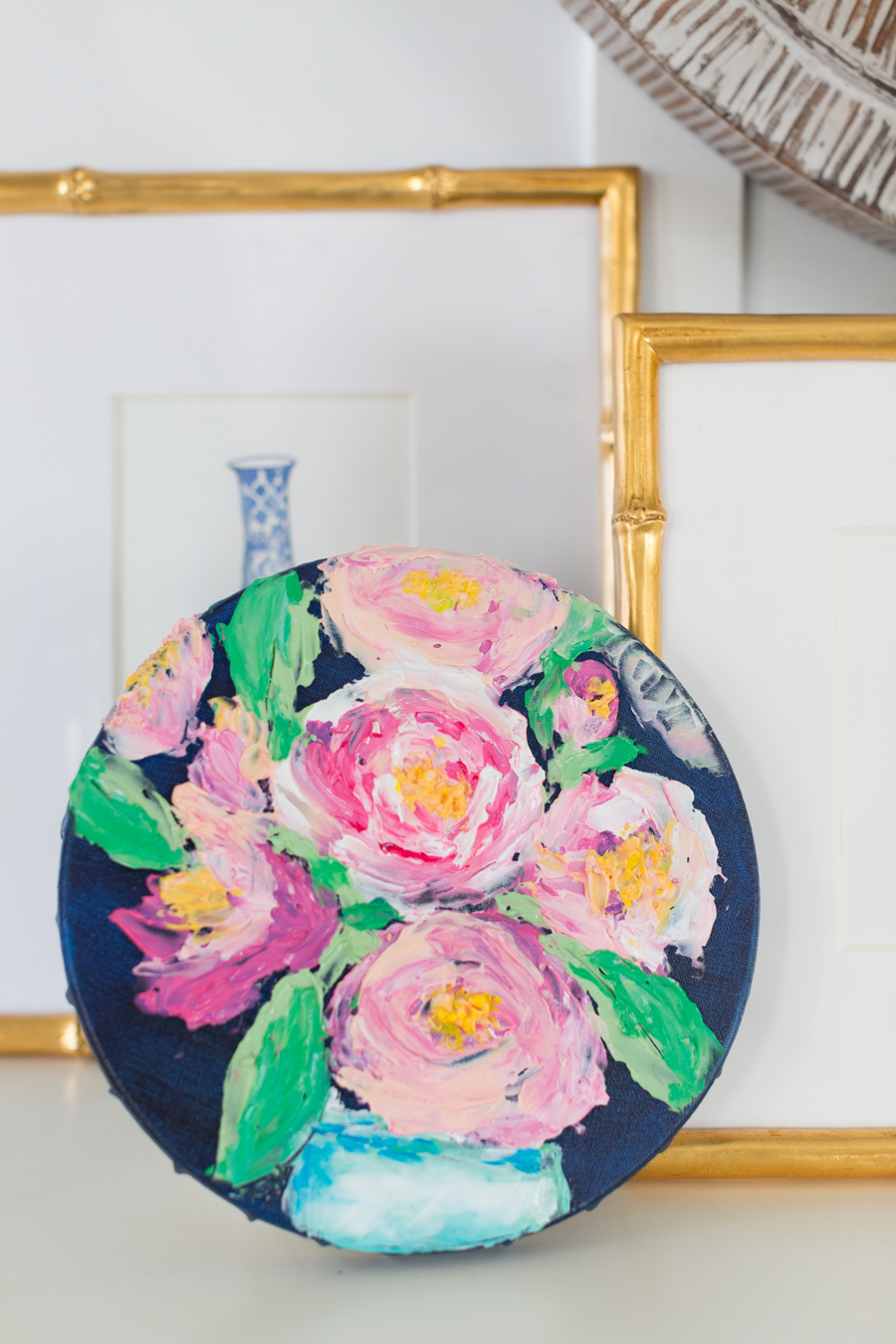 I honestly can't wait to make more of these.
My next project will be a large version like the little one you see here of waves. These are also textured.
Stay tuned because with all these rainy days in the forecast, I have a feeling I'll be doing a lot of painting…:)
Thank you so much for stopping by today.
Here is more information about both the Media modeling paste and the new Fluid Acrylics.
Hope you have a great day…xo
Lucy