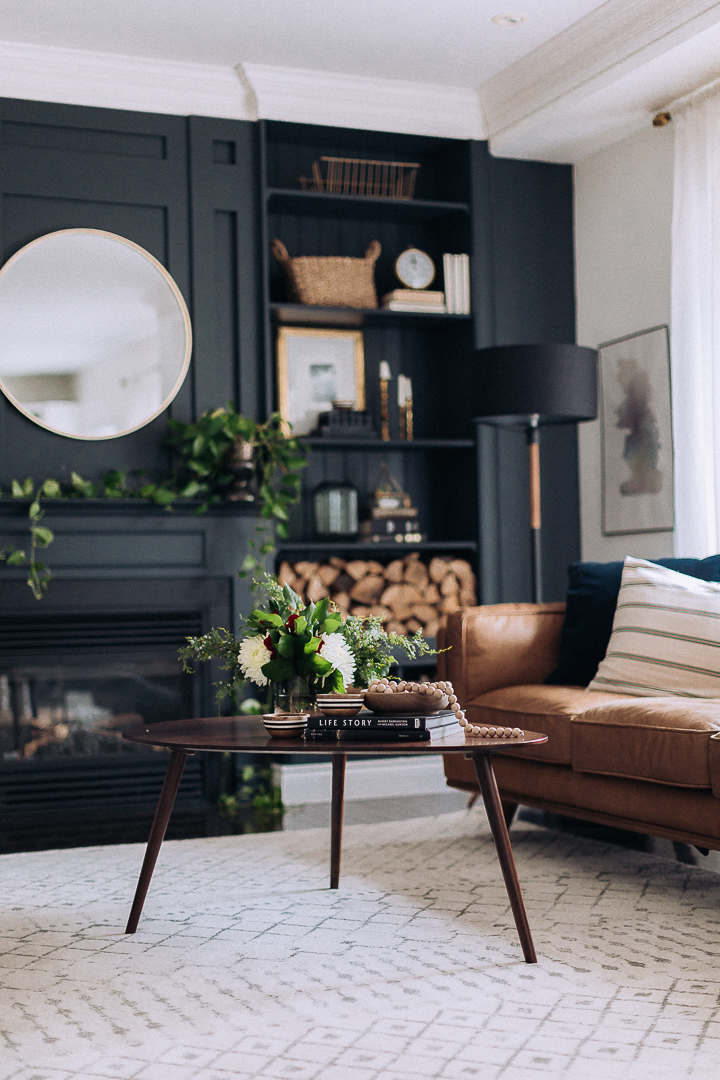 Hello friends. My feelings are completely ambivalent when it comes to home decor after Christmas. In one hand, I wish the sparkle and the magic of the Christmas lights would last much longer and the same time, it feels so good when everything has been put away and there's a blank canvas to work on.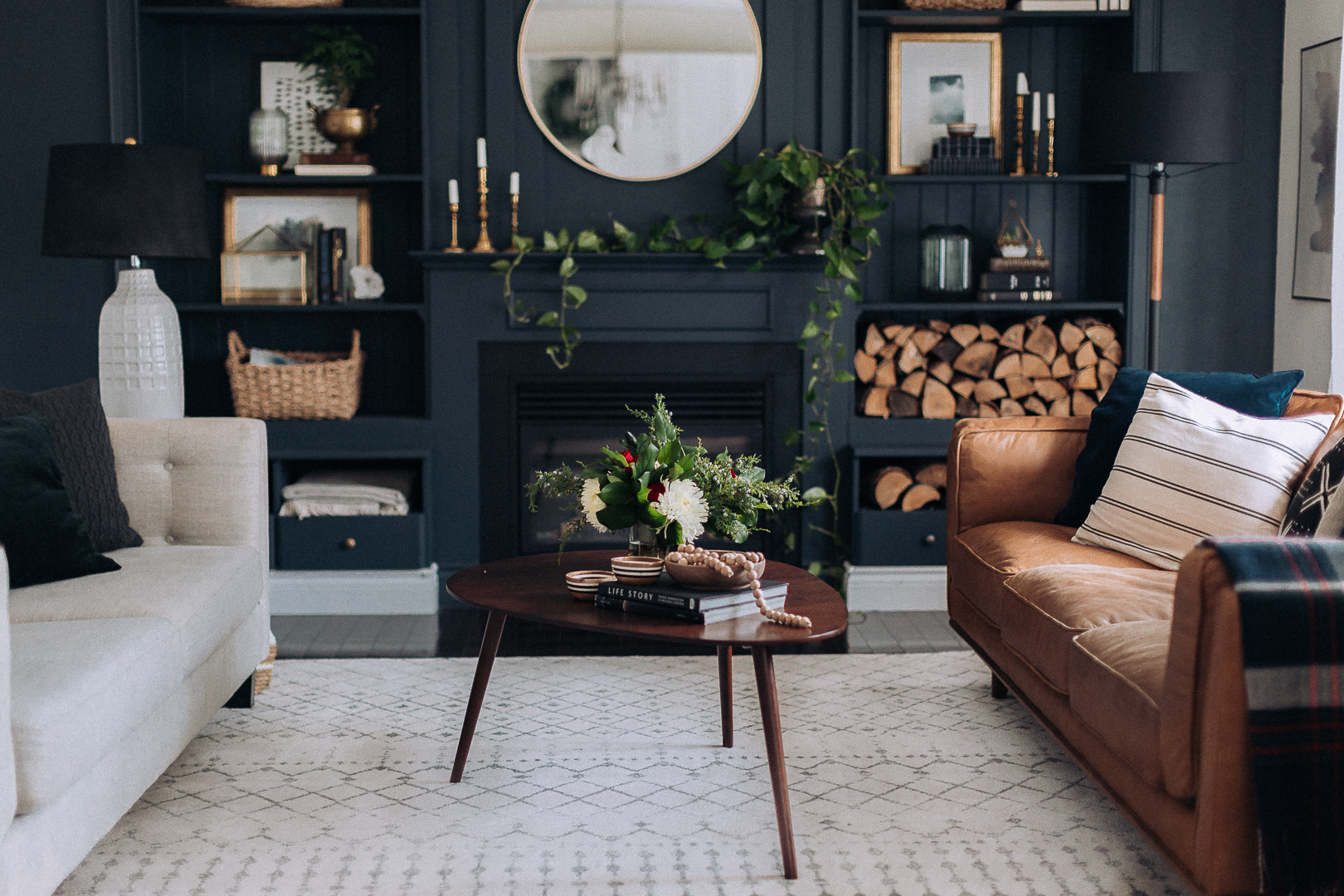 As a matter of fact, one of my favourite things to do, as weird as it sounds, is putting on my earbuds and listen to a good podcast while I clean and put away Christmas.  
The gray couch does not belong there but it was great for extra seating for NYE, as we hosted our family.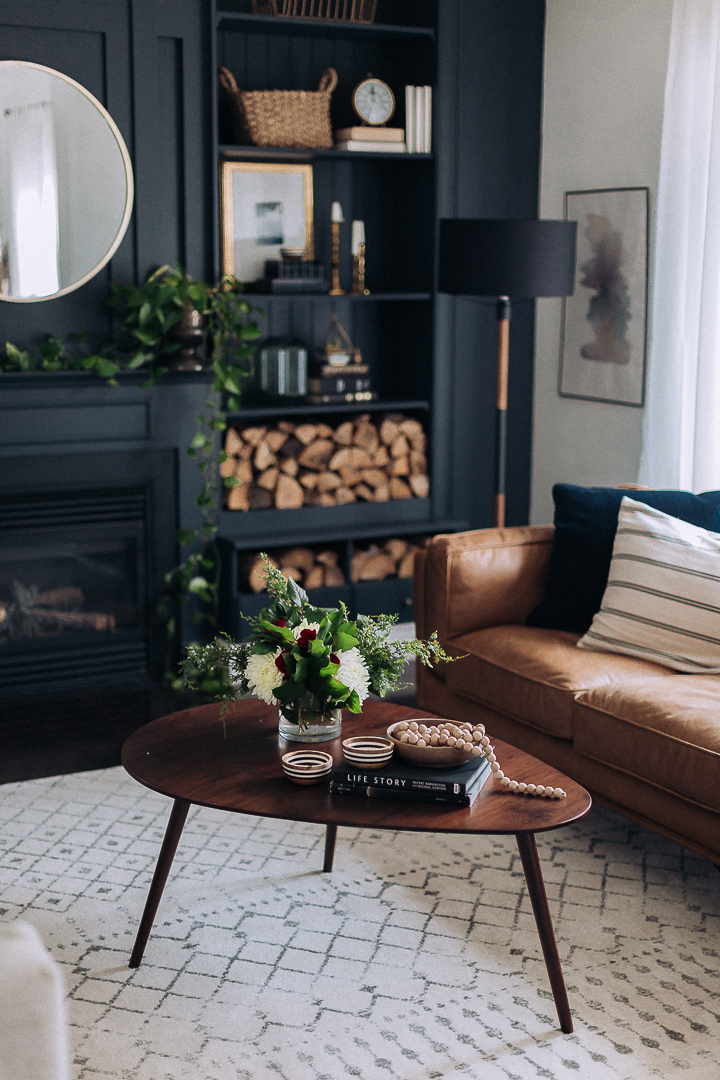 I have to go to the nursery and buy some little plants to put on the shelves but this is how it looks for now….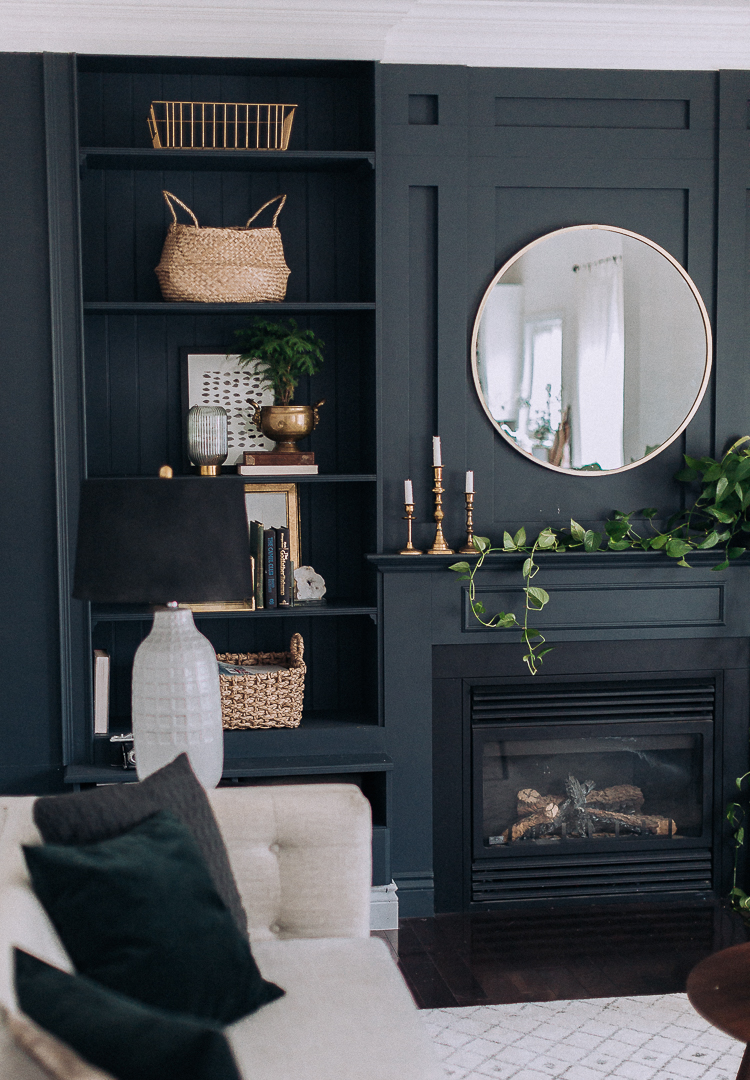 I brought the ivy back but I'm not sure if it's staying there because I don't want the heat of the fireplace to kill it. But I do like that the ivy replaces the Christmas garland so it's not such a shock to the system lol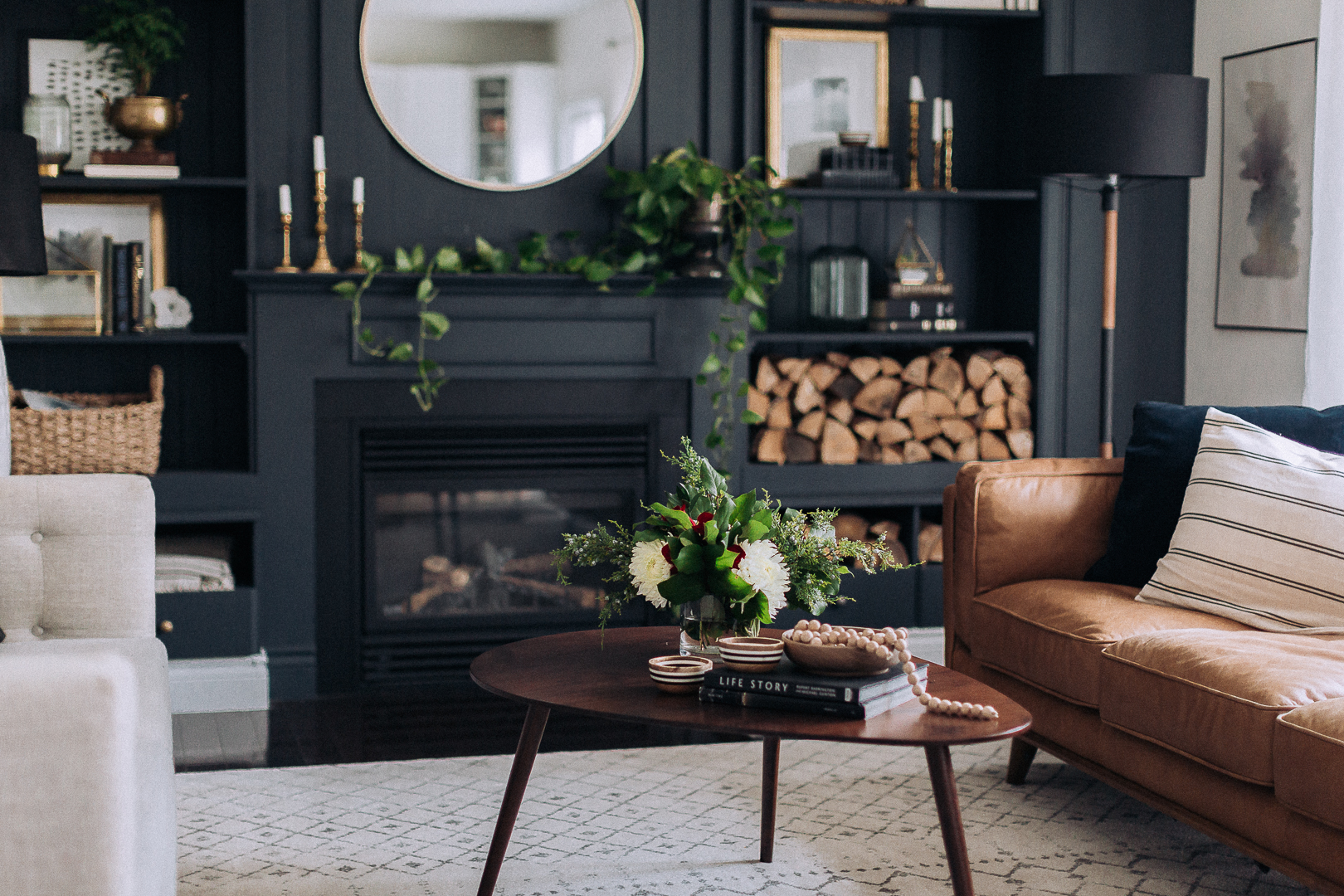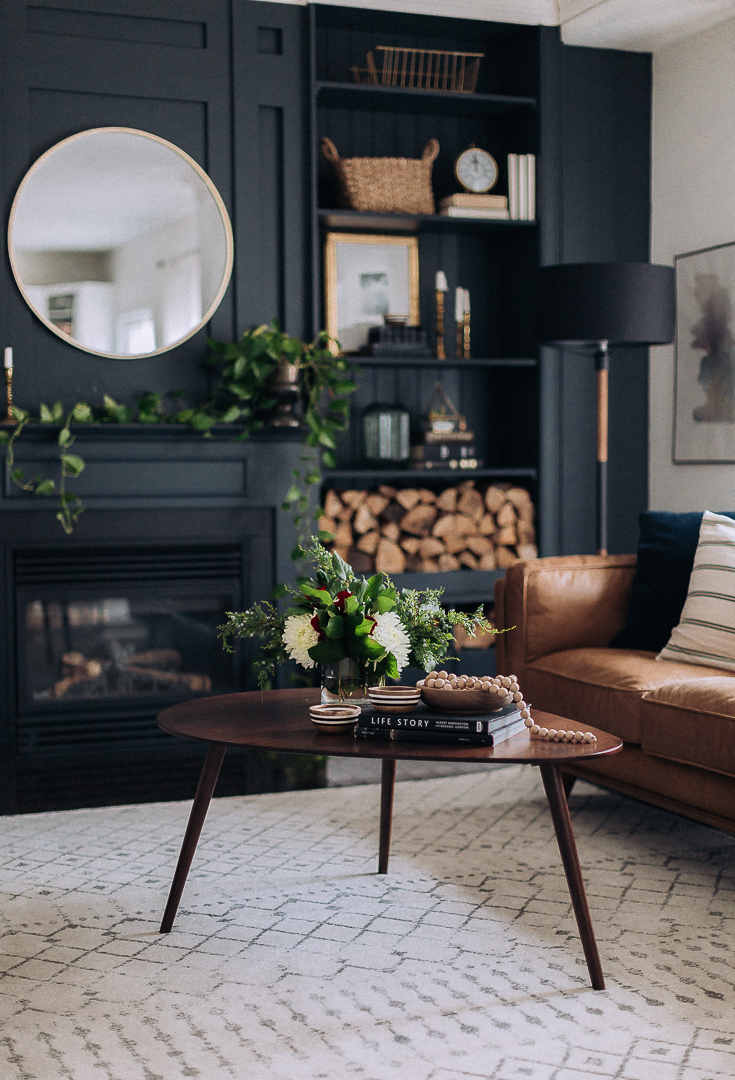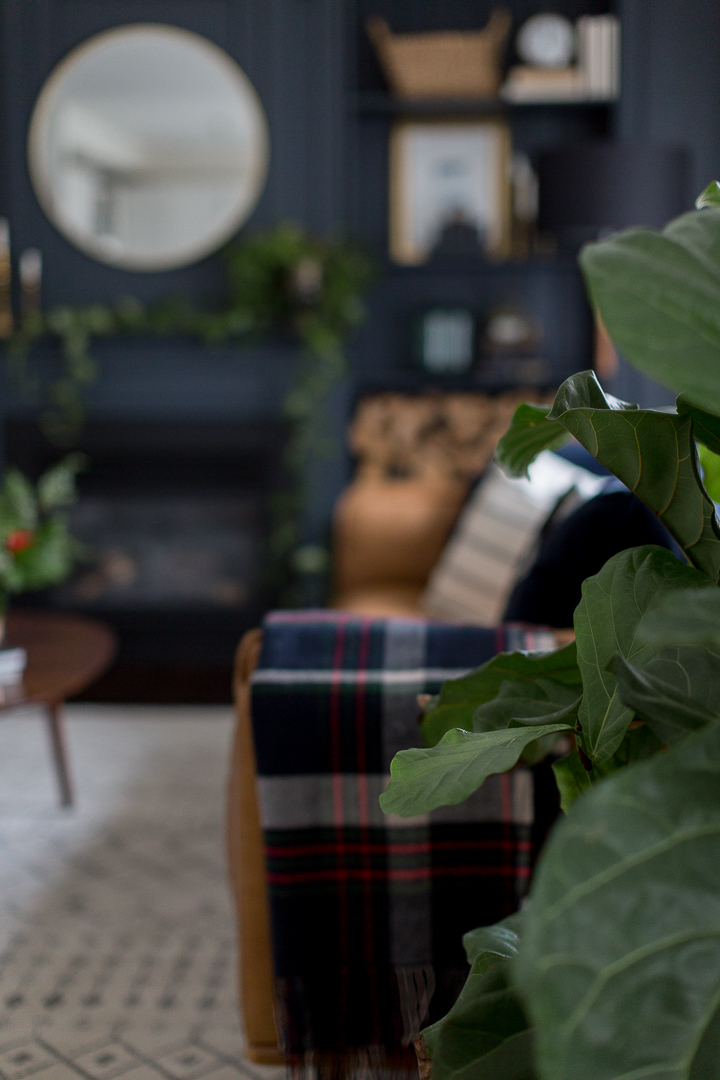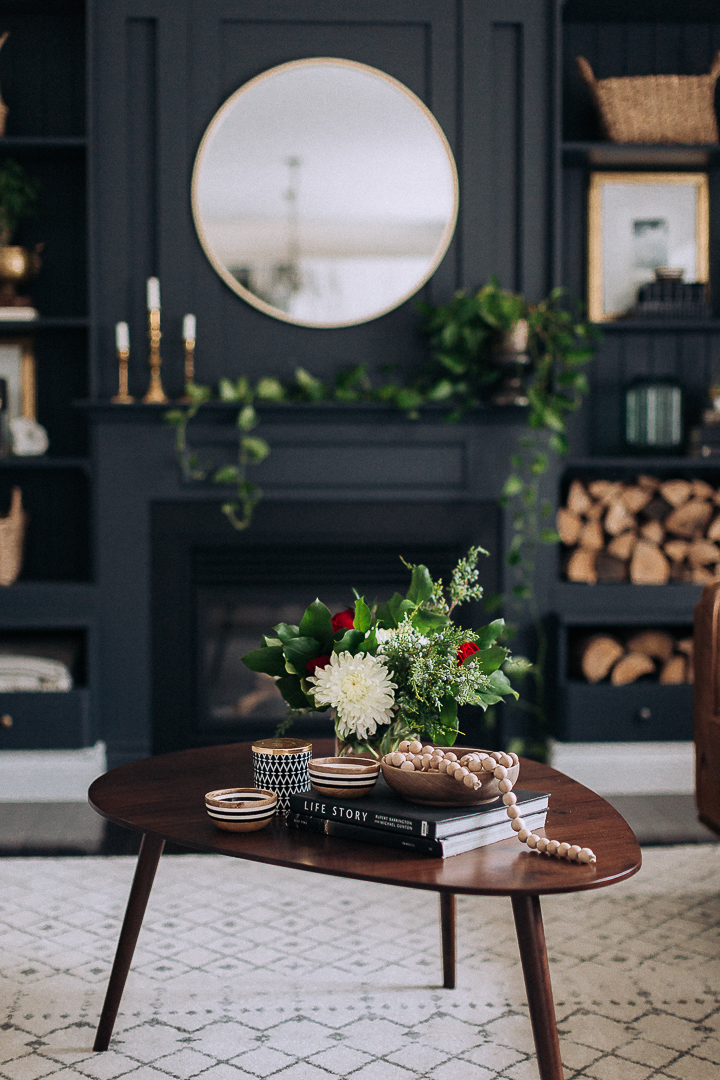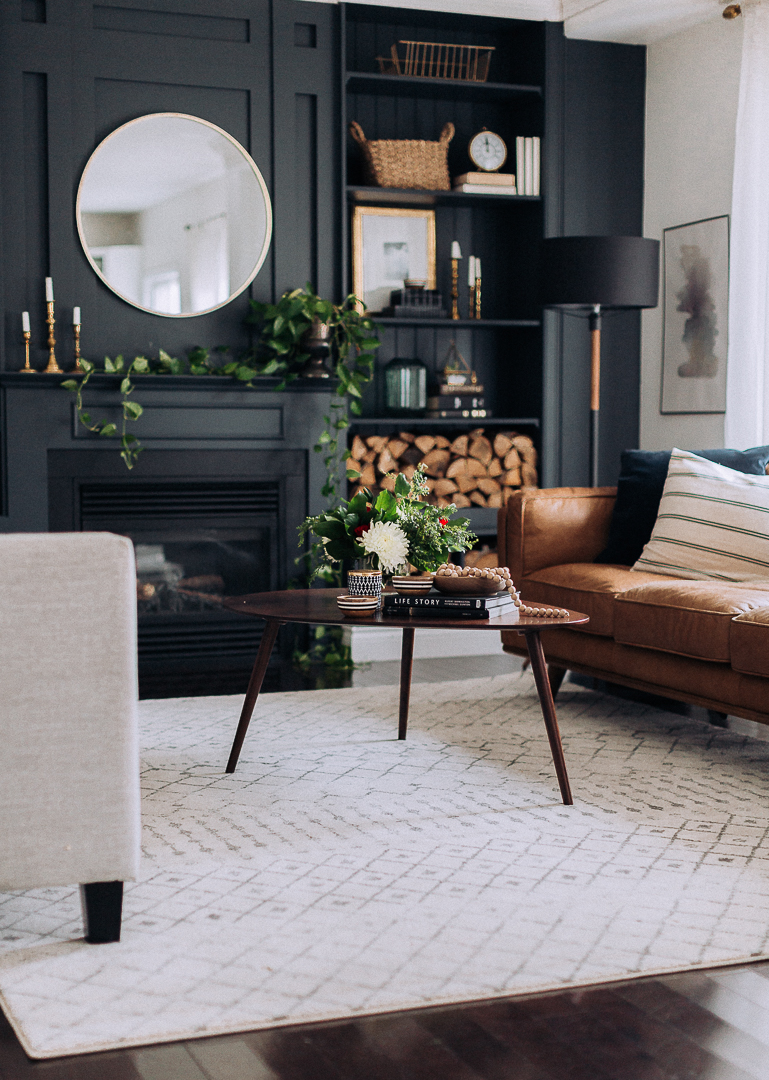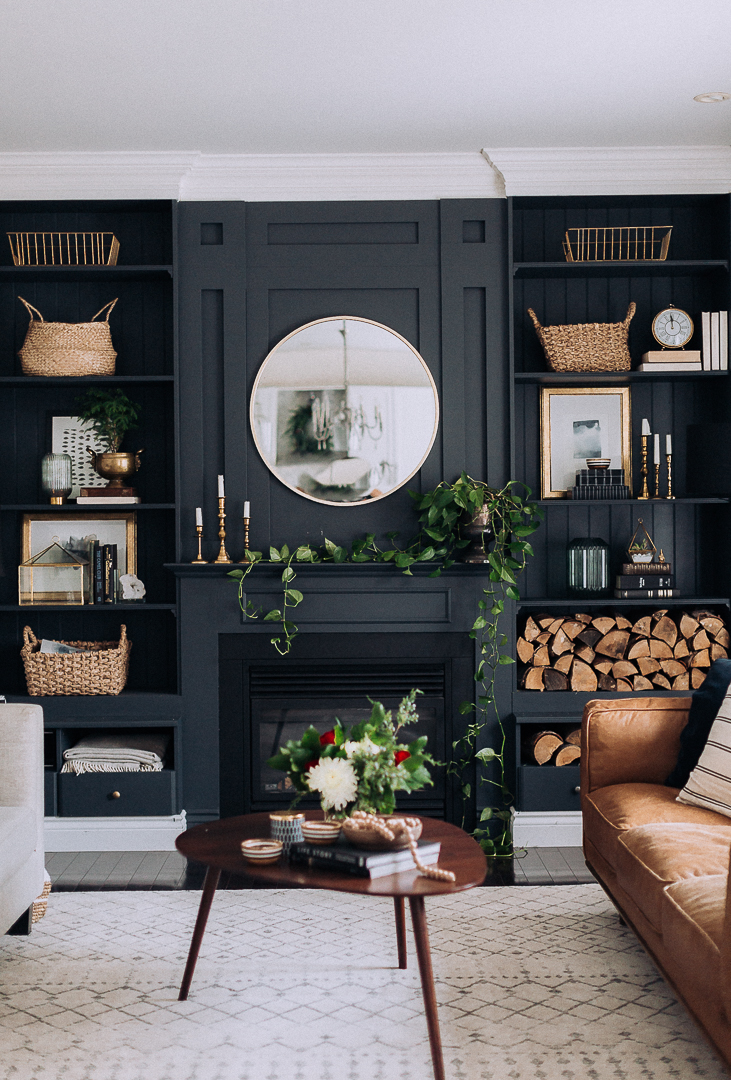 I'm not too sure how long the shelves will remain this color. I'm really enjoying them because the make the room feel so cozy and it's perfect for the winter but I think it might be too dark during the spring and summer.
We'll see.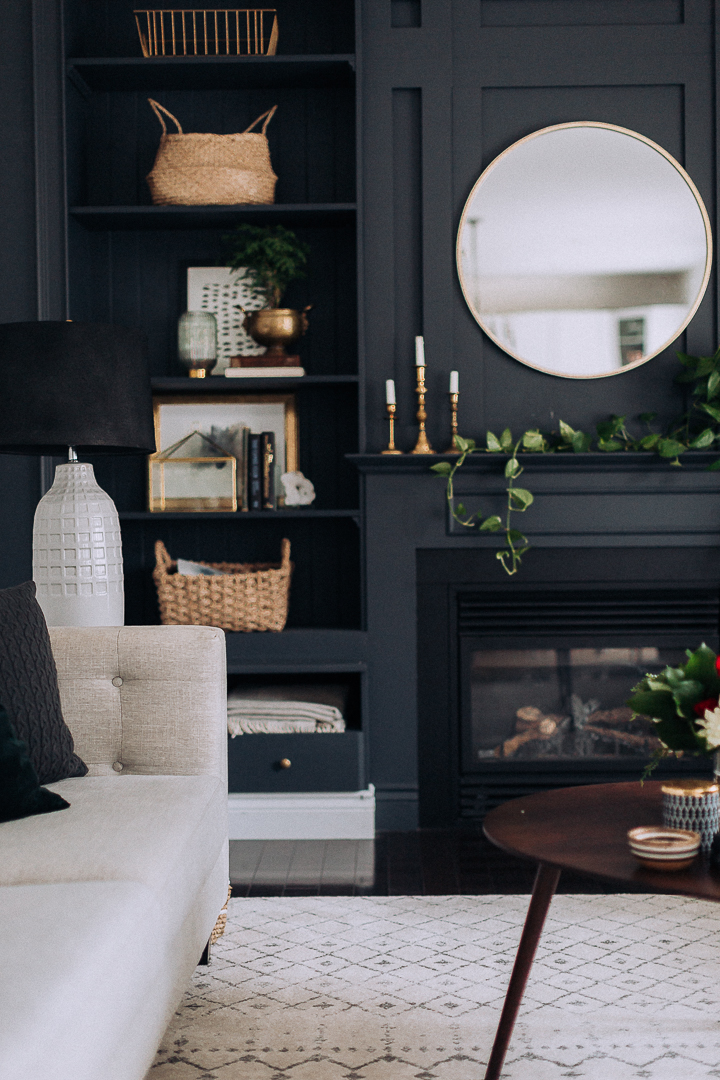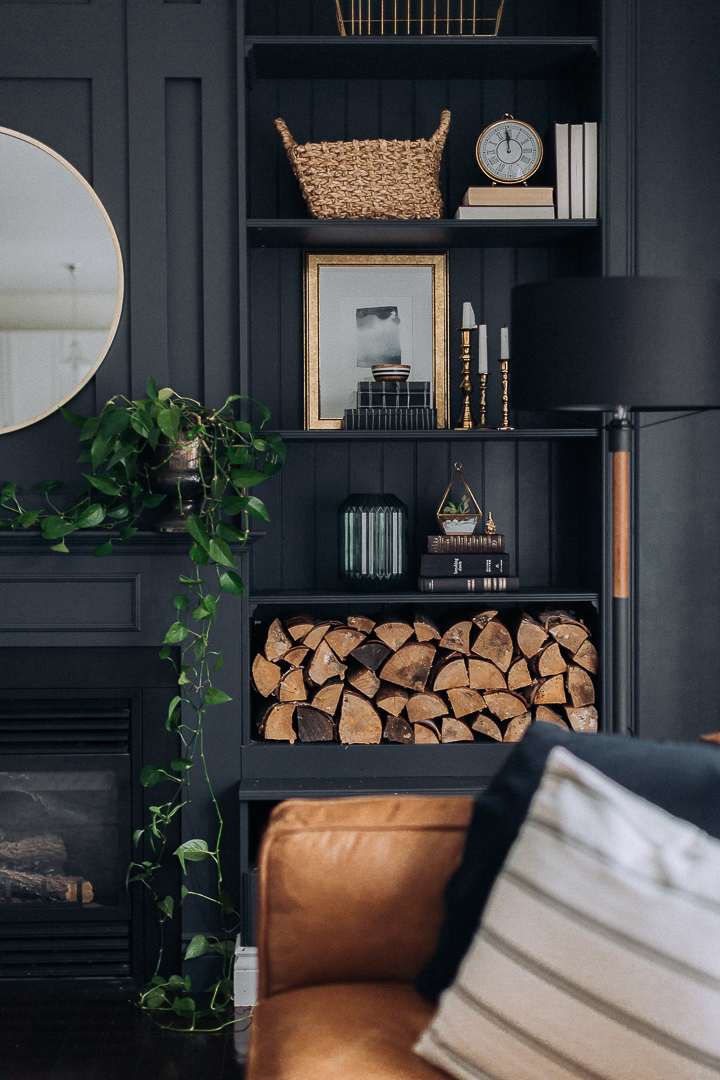 I'm going to go out this week and find myself a little garden gnome that I can spray paint and put on the shelves but in the meantime, can you spot a tiny one in this photo?
I just had a vision of me hiding the little gnome in all my posts to see if you can find him…lol. Is that super weird and crazy? Ha
Well friends, I hope your year is off to a great start so far. I look forward to spending lots of time with you this year.
Thank you for stopping by.
much love,
Lucy