Hello friends. I hope you've been keeping well. It's been a little quiet around the blog because as you know, we're gearing up for the holiday season and it's usually during this time that bloggers lose most of their hair. ha.
But in all seriousness, I've been working on some holiday content which I will start sharing sometime next week.
For today, I wanted to give you a little peek of what's coming soon and that includes these pretty liquid pour ornaments with a marbled effect.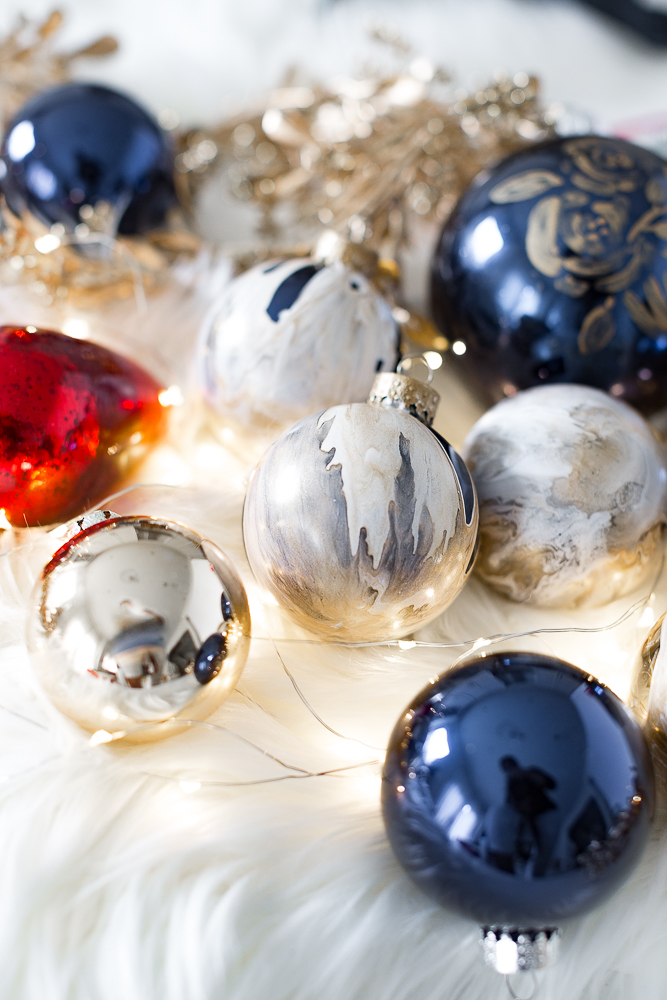 I love the effect it gave these plain bulbs.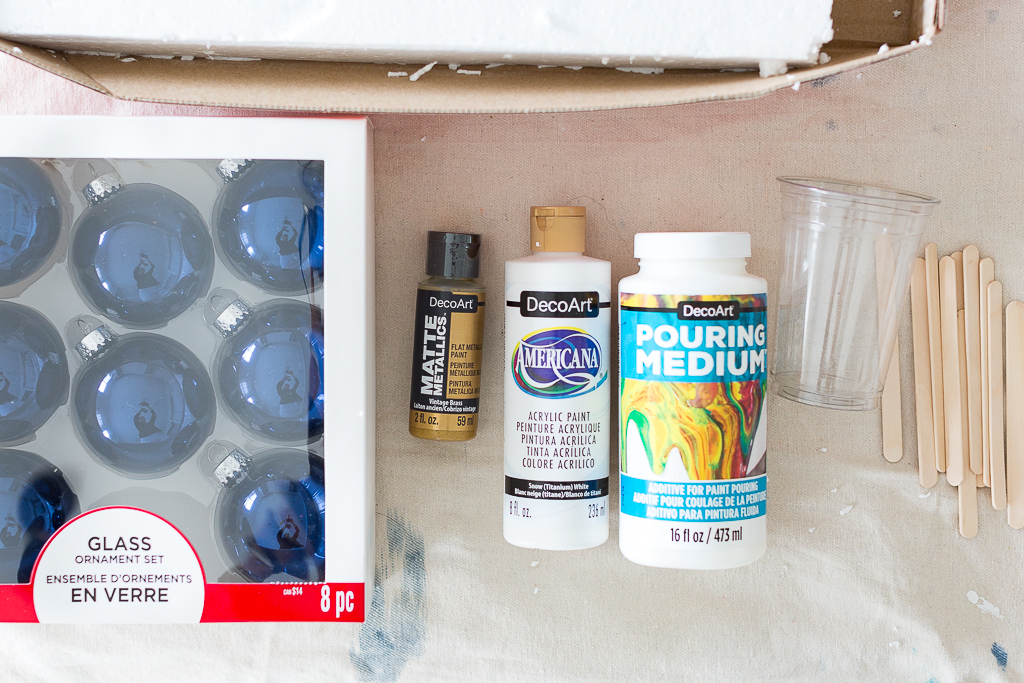 You will need :
Christmas bulbs
Pouring Medium
Metallic Paint from DecoArt 
Popsicles Sticks
Foam
Plastic Cups
Measuring Cup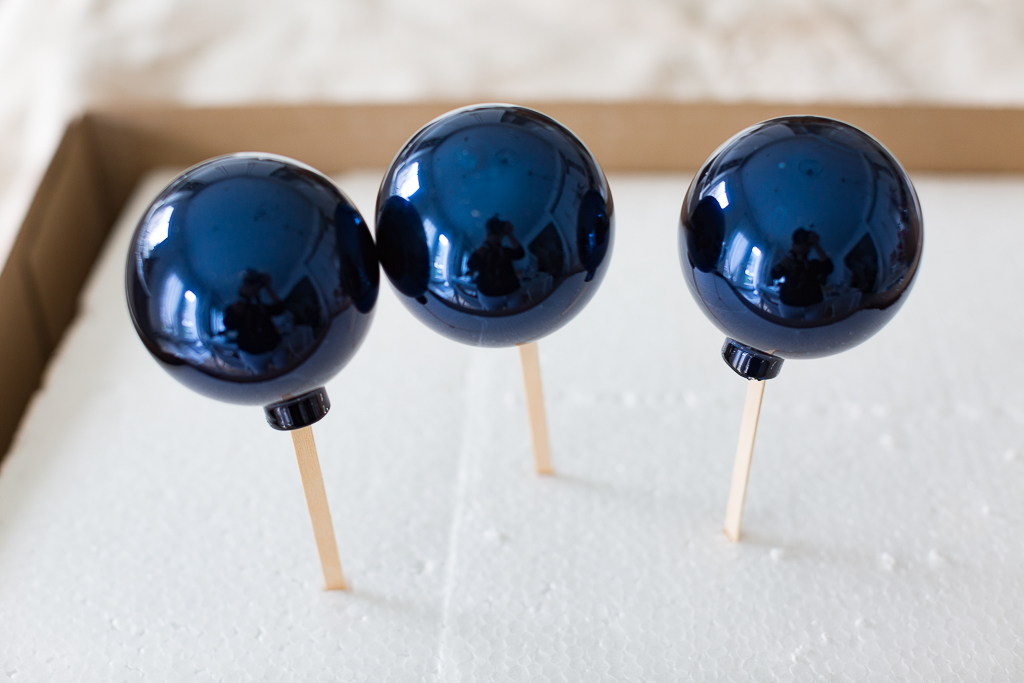 I decided to use these pretty navy bulbs for more of a contrast. I took the hook off and placed them upside down on popsicle sticks inserted on some foam.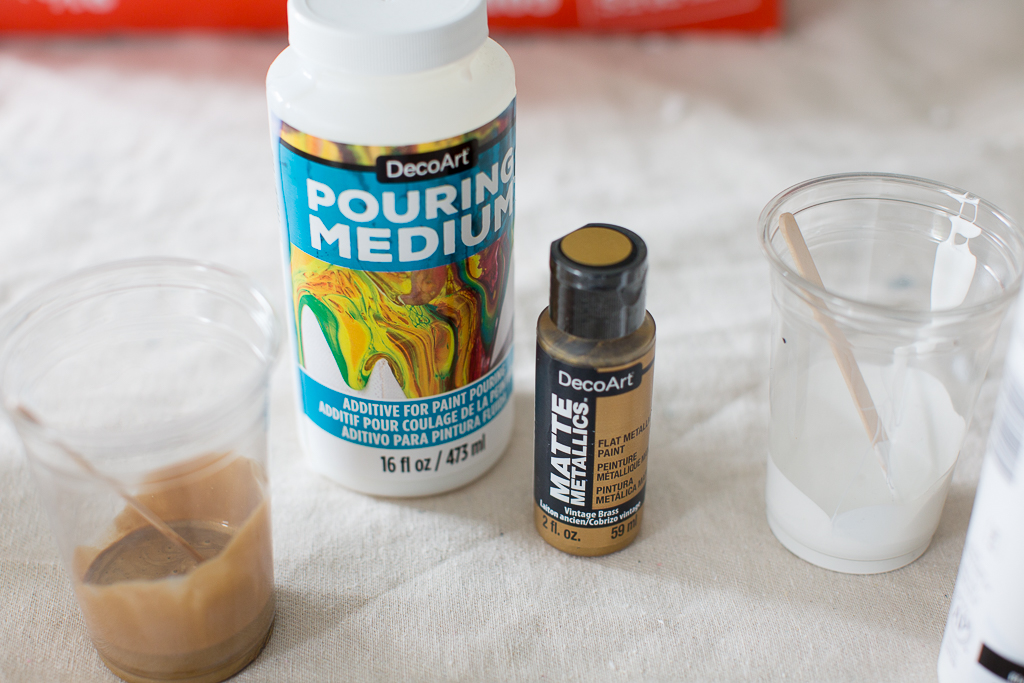 Mix one part pouring medium and one part metalli paint.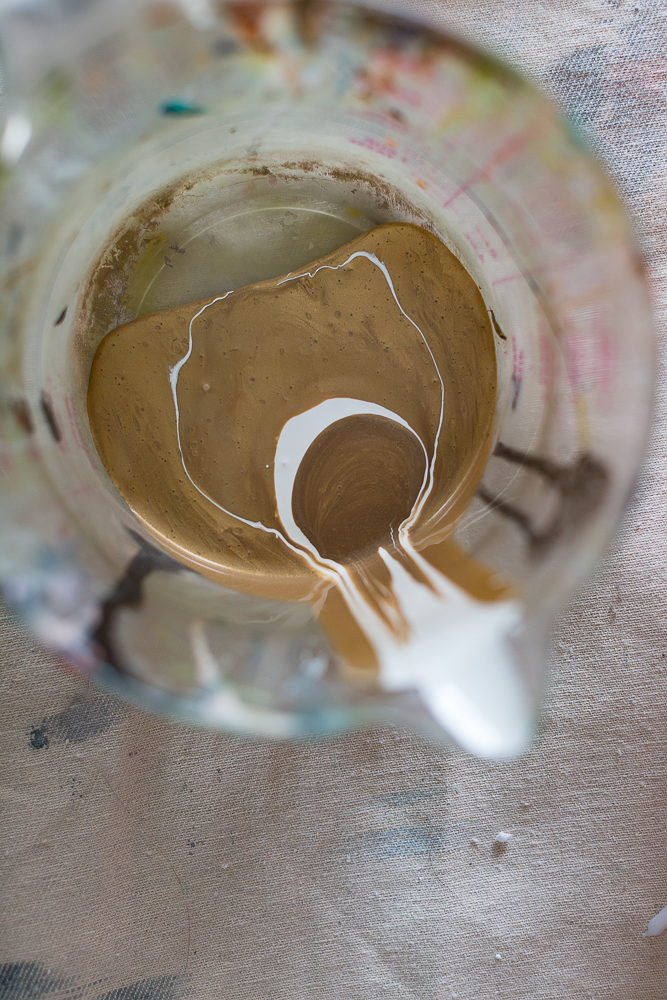 Pour into measuring cup like THIS


Pour over ornaments …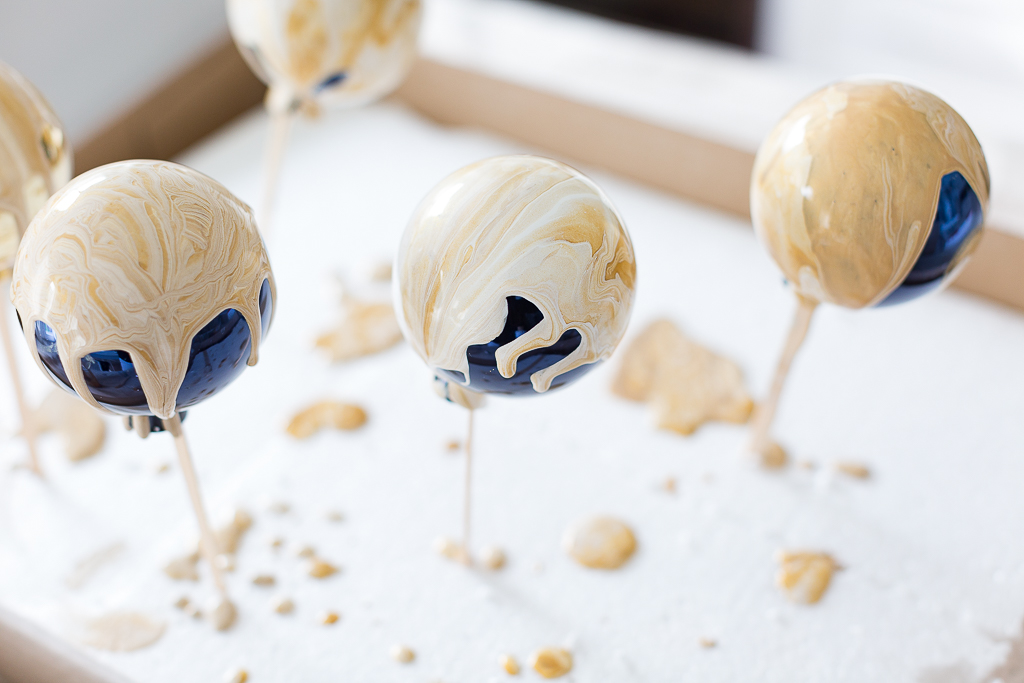 Allow them to drip down or move around to achieve desired look. Allow them to dry completely.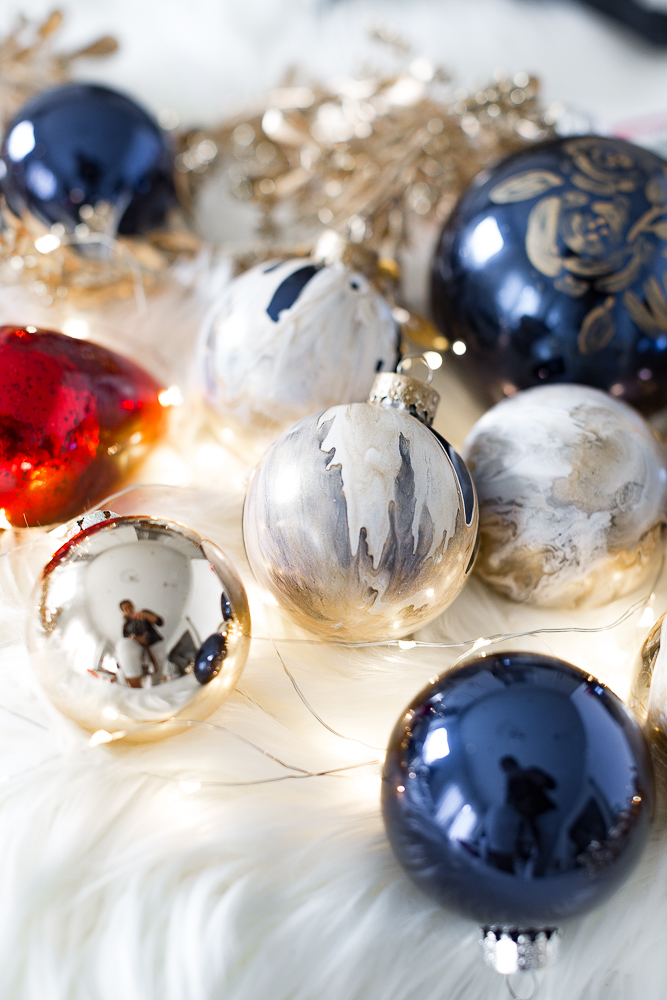 and that's it! Super easy and so stunning (in my opinion)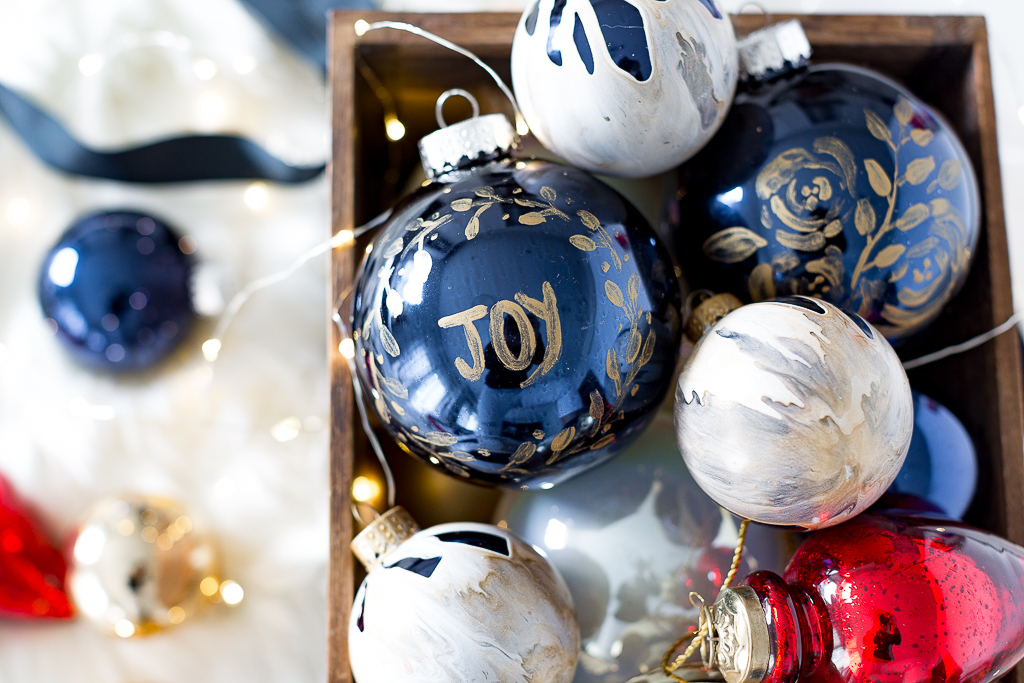 I also painted a couple of larger ornaments with the same paint…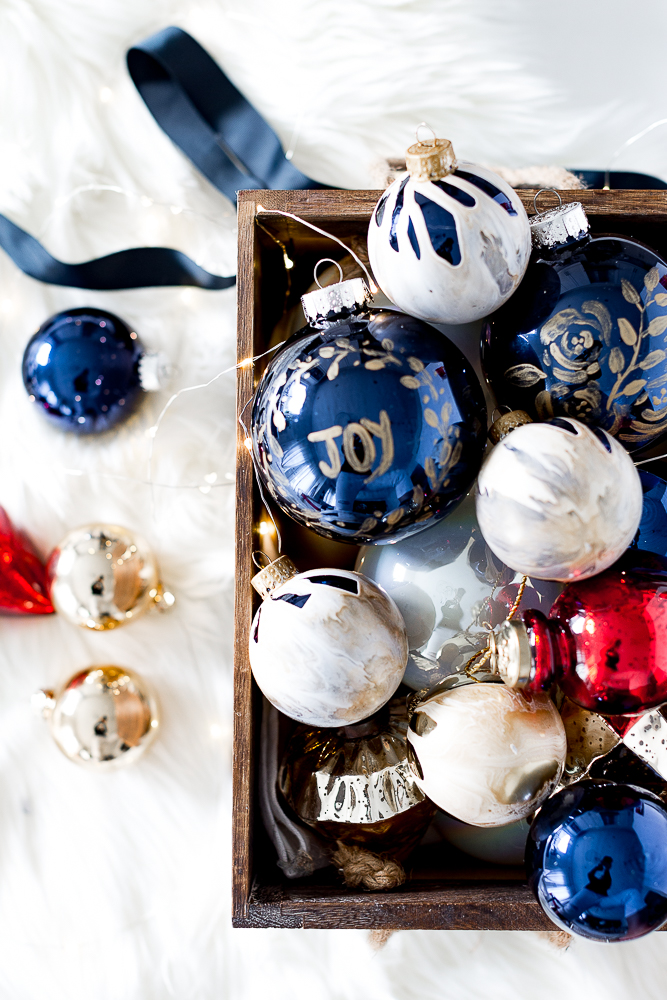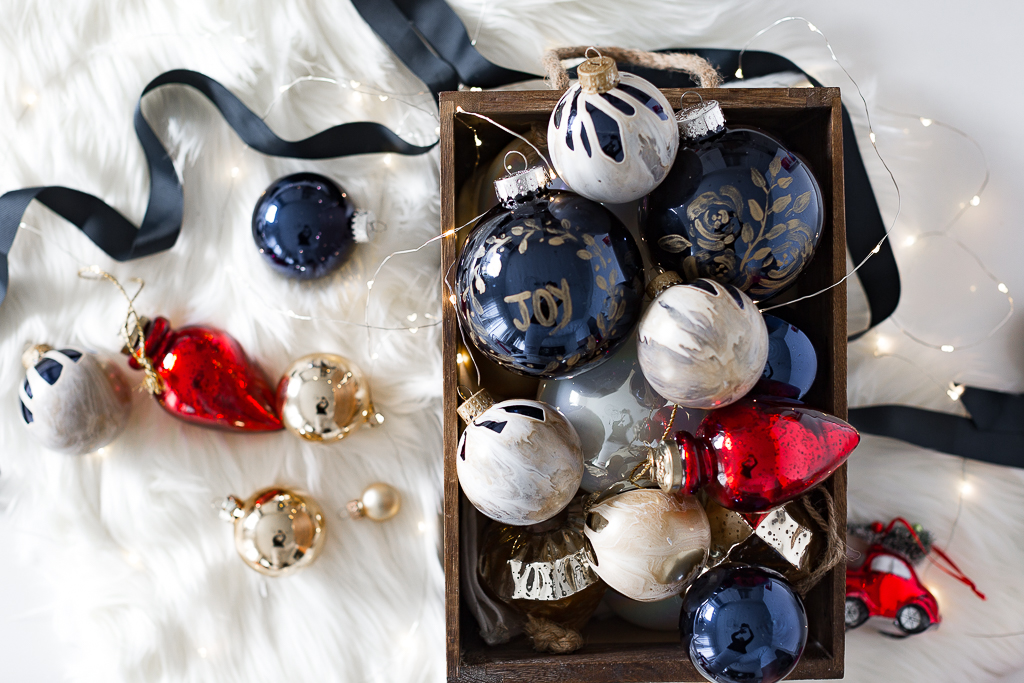 And took maybe too many photos…ha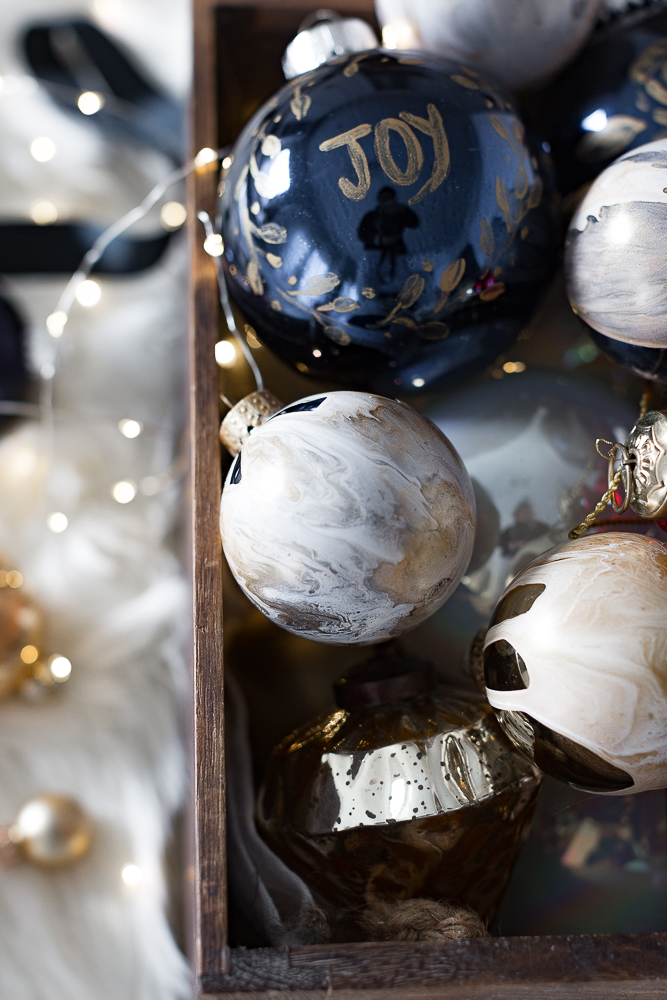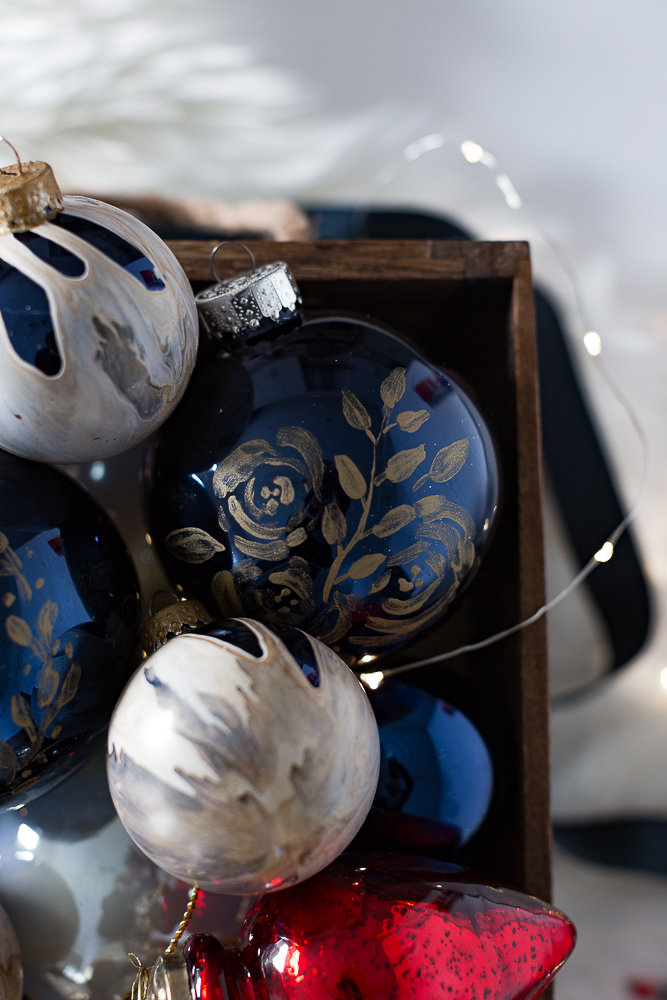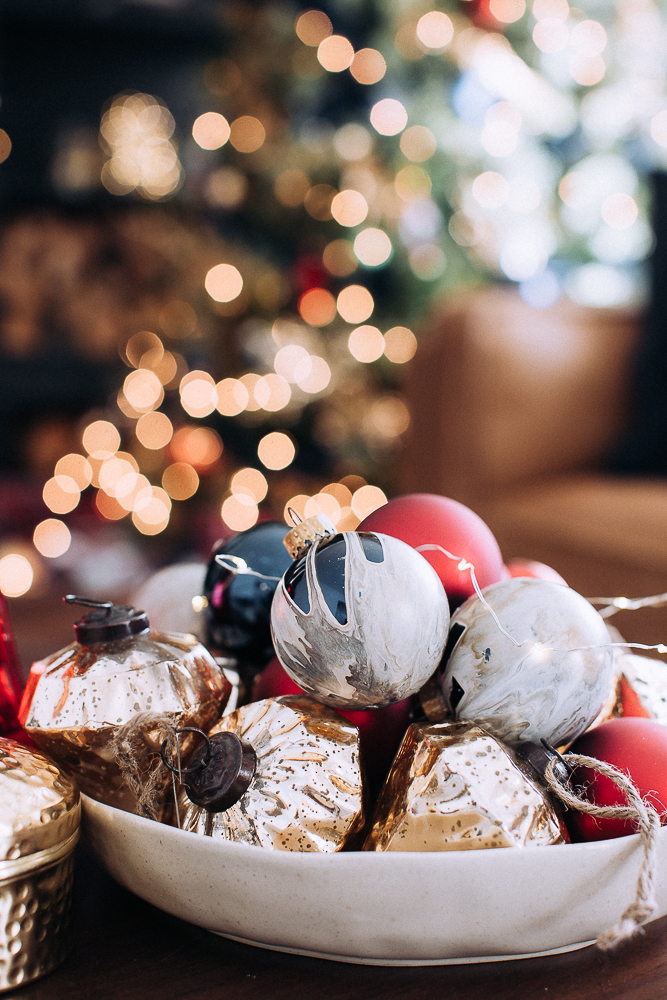 Here are some photos for a post coming next week. I'm really liking these traditional Christmas colors this year…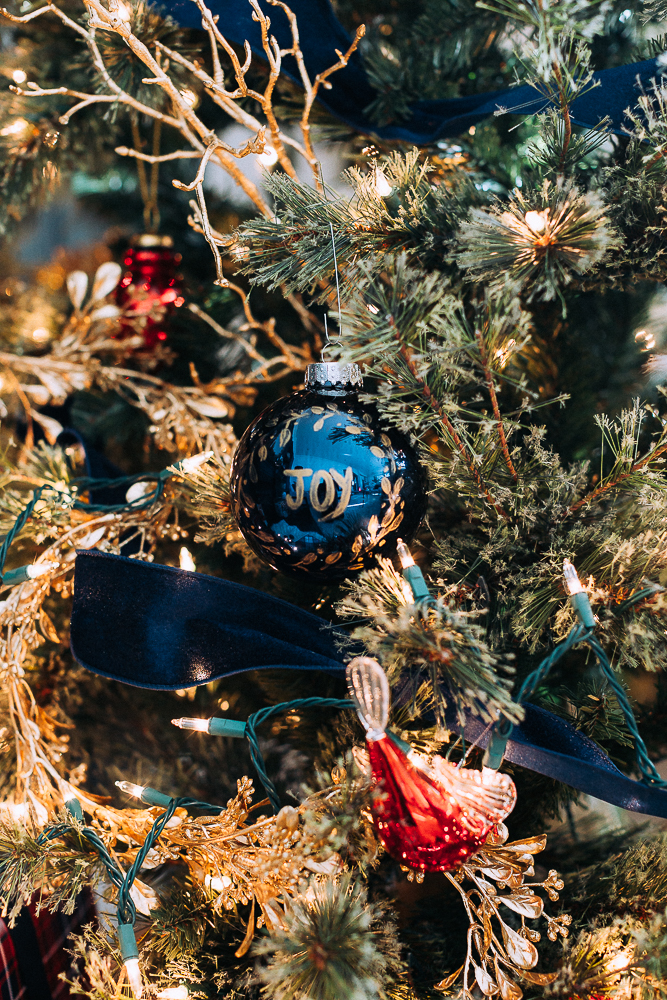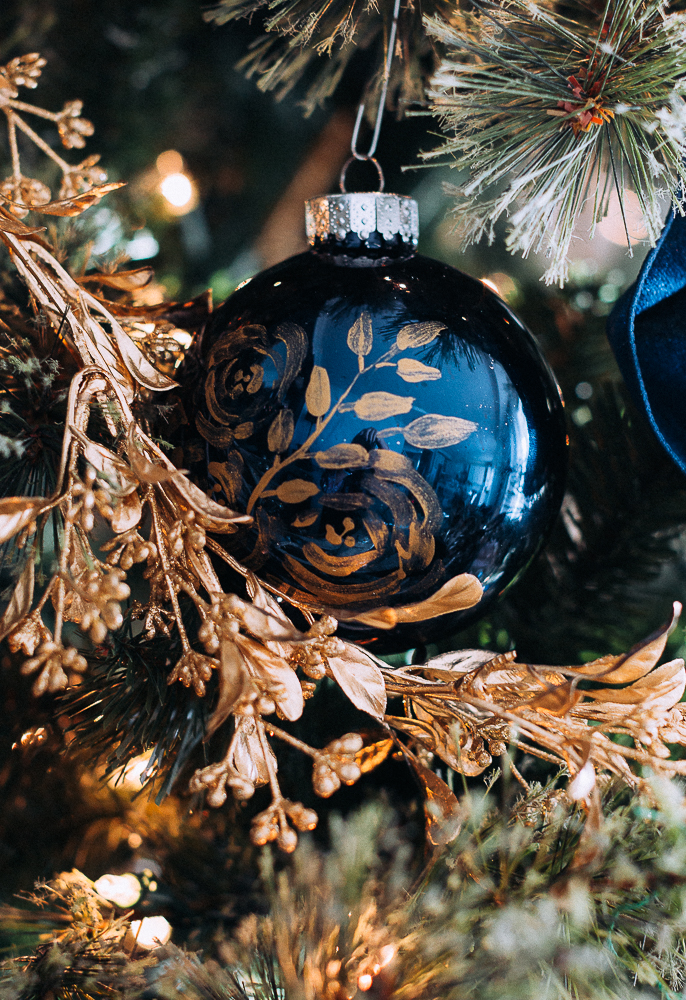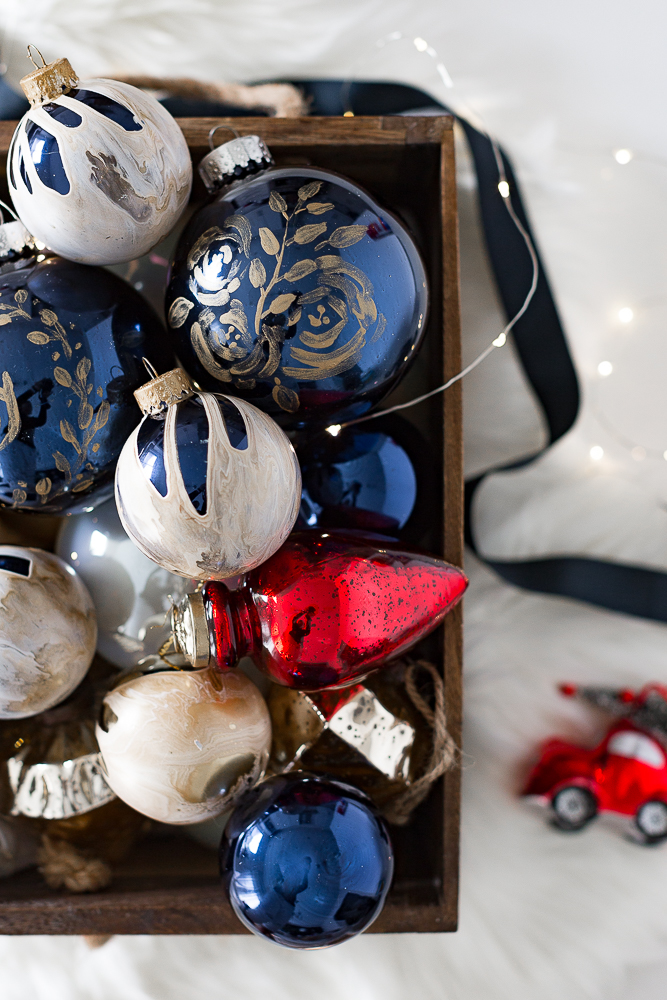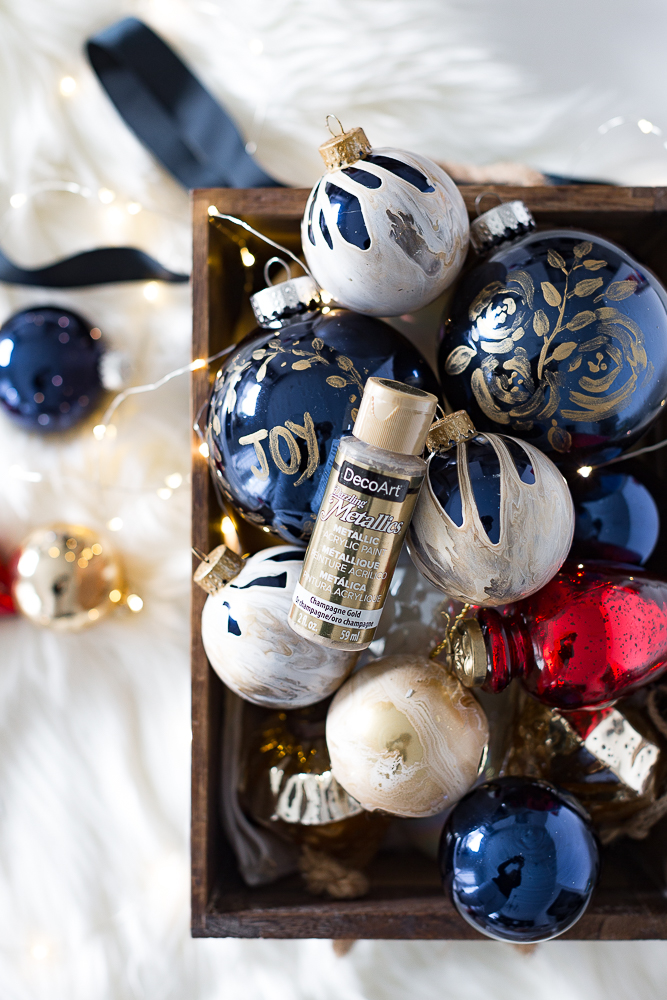 I used THIS metallic paint for the gold ornament and I love it.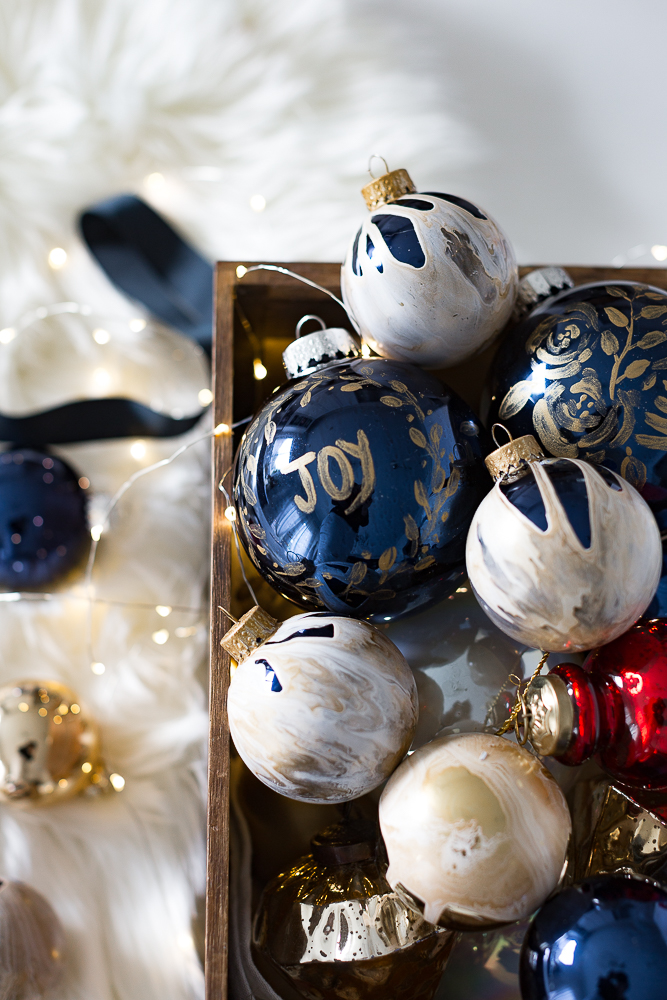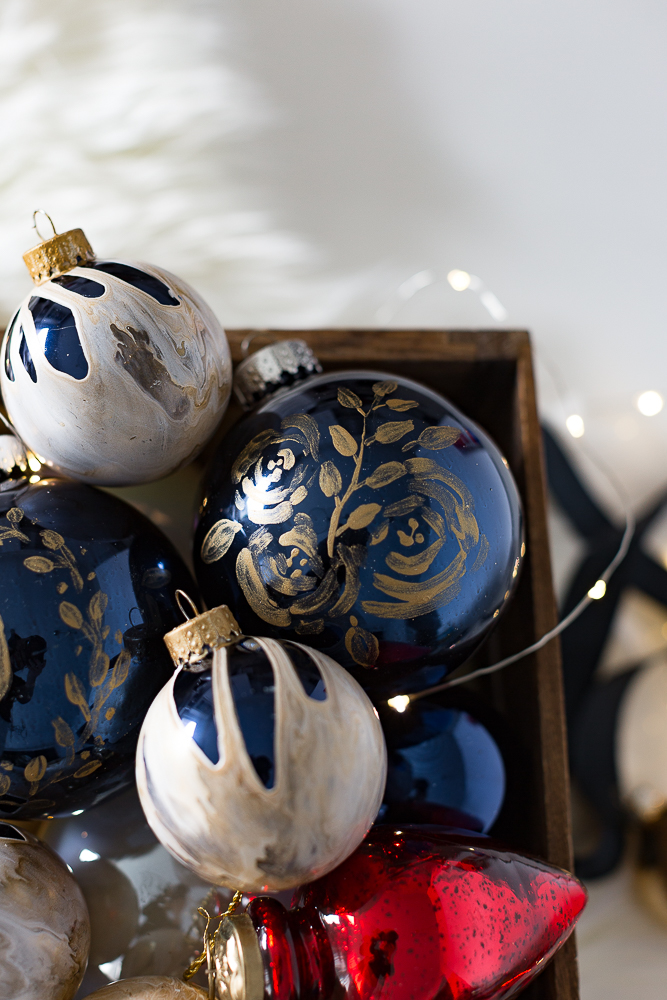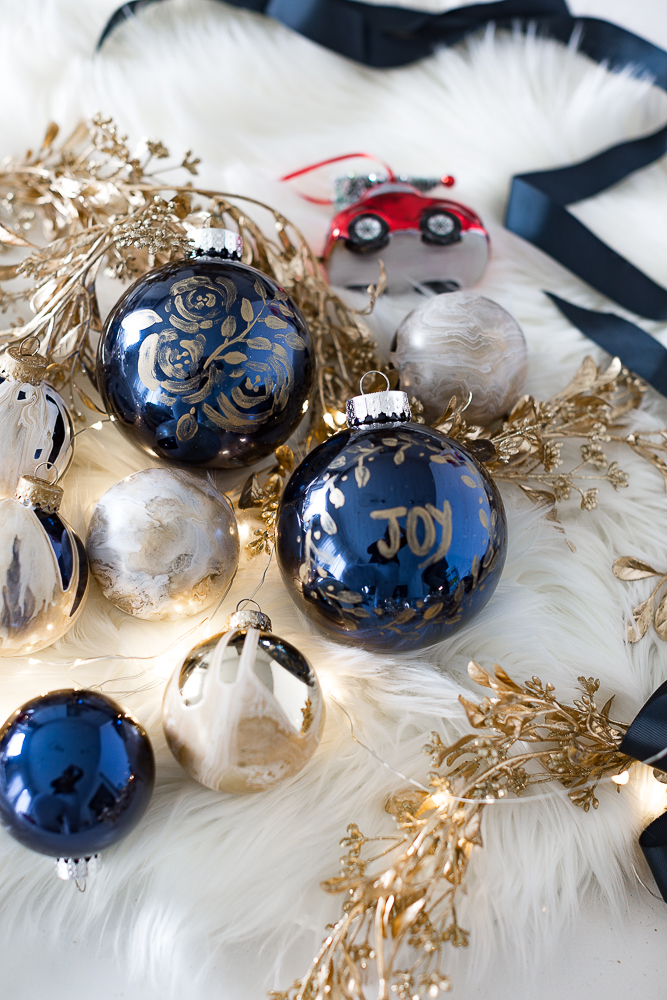 Here's another little peak at next week's post…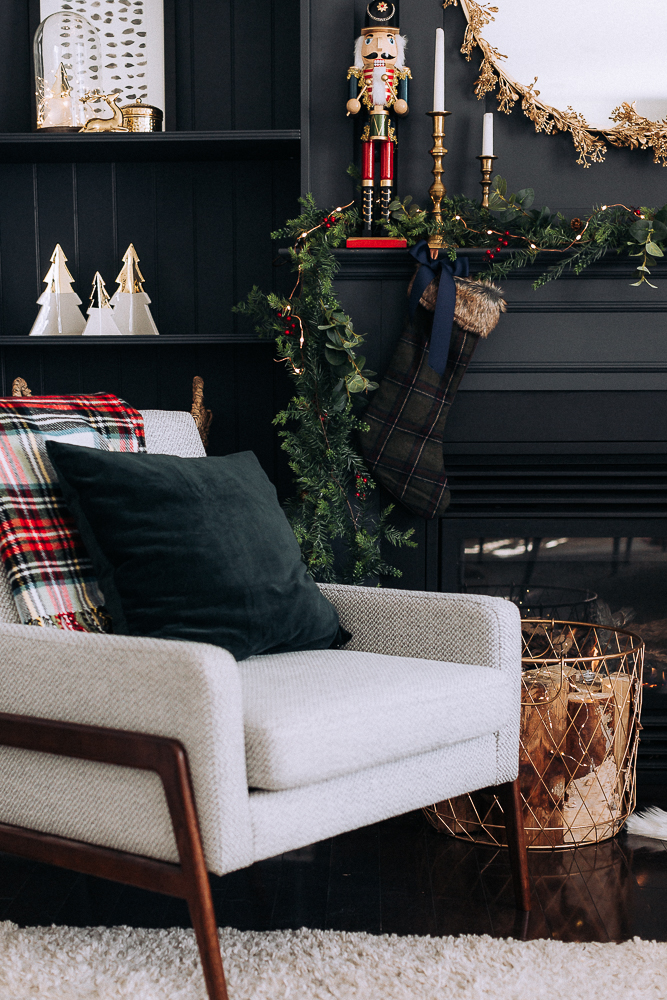 Thank you so much for stopping by today.
much love,
Lucy