Hello friends. I hope you had a nice weekend. We had plans to visit family this weekend but unfortunately, we're experiencing an ice storm and so we had to postpone.
I was surprised to find out that our son's championship soccer game was still on Sunday so we woke up early to attend.  I'm happy to report that his team won!
Hubby has been coaching him since he was 3 years old and it's one of the highlights of my week to see them on the field.  They now have about a month off before the outdoor season starts, however, if the weather continues this way, I'm not so sure when winter will be over. 🙁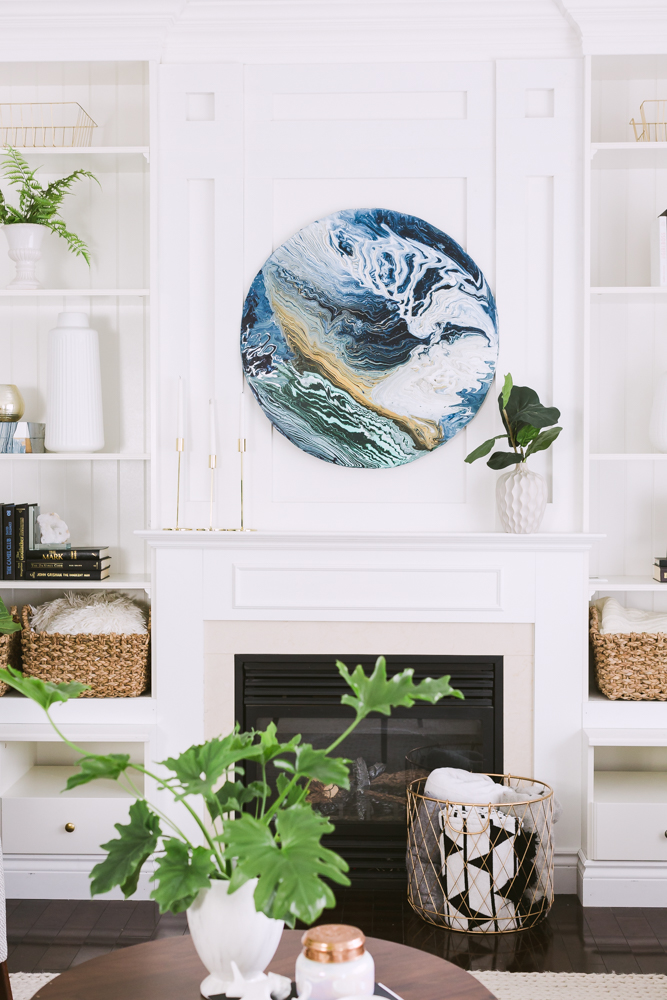 Today, I'm super excited to share with you this amazing yet easy art technique.  I  tried  acrylic pouring or 'dirty pours' years  ago and most recently last year when I wanted to create some art for my summer gallery wall.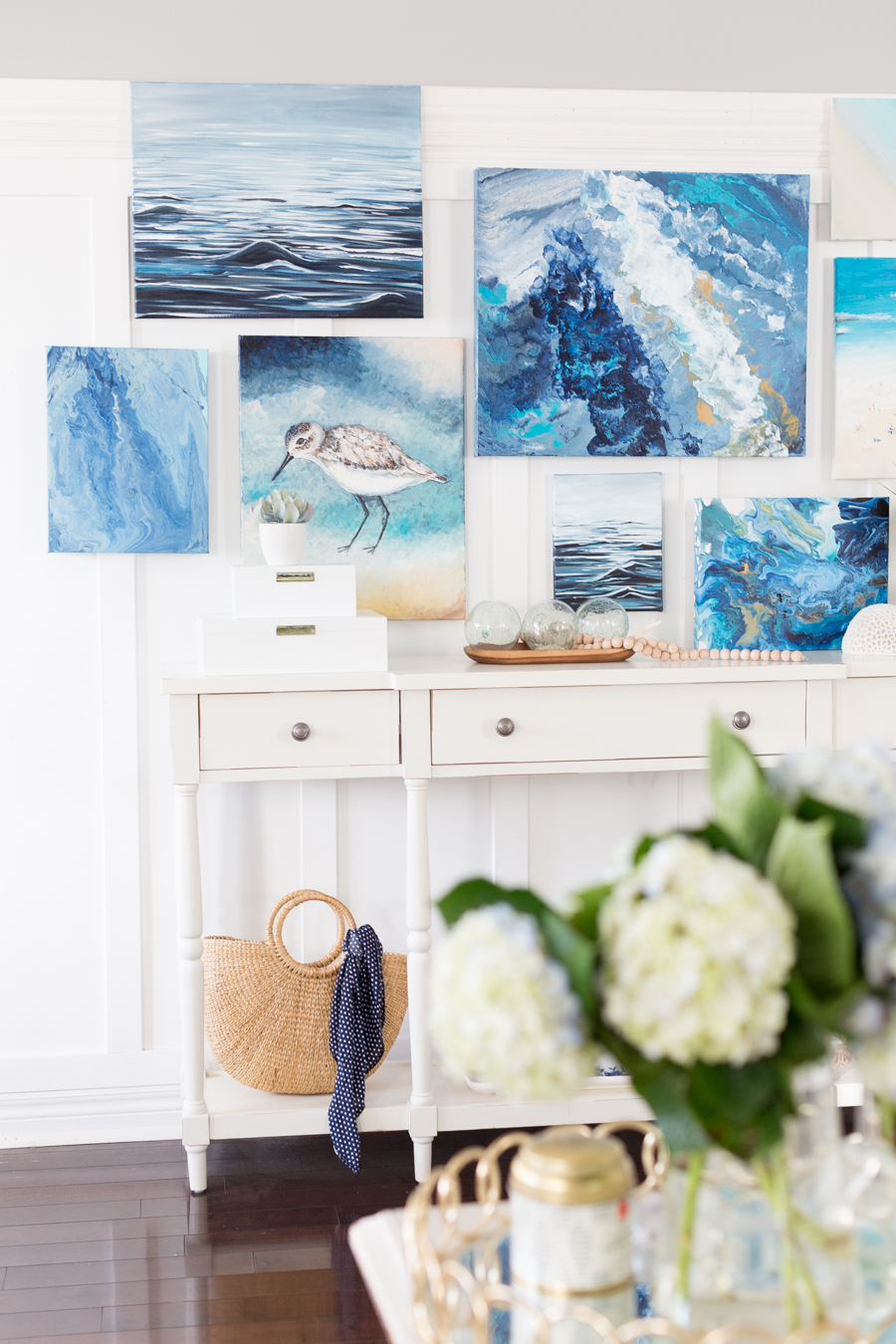 You can find more HERE.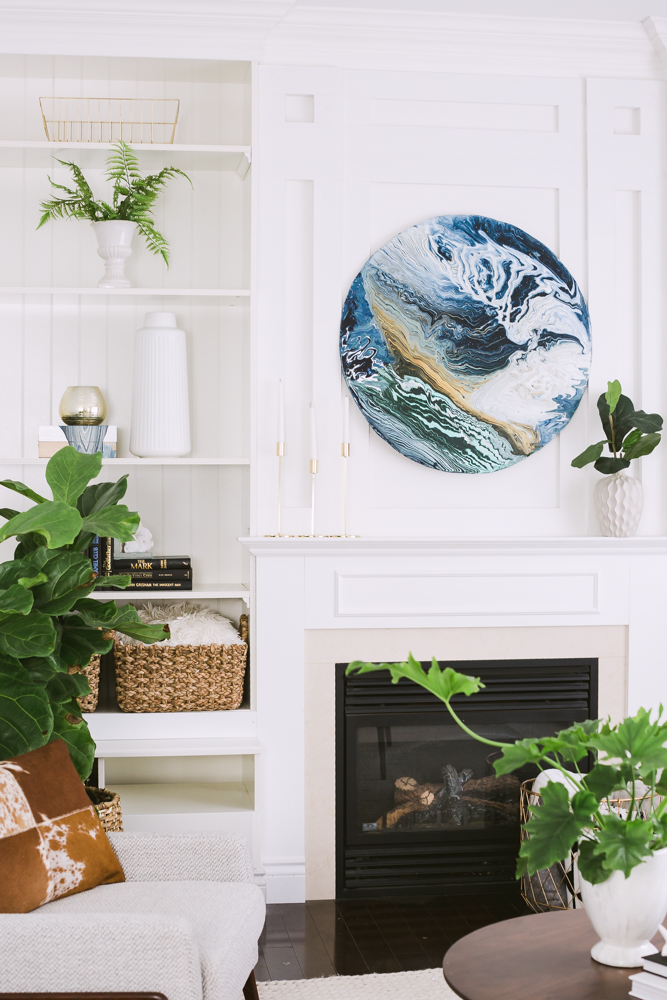 This method, however, is a little different in that the pouring technique is a little more controlled.   I do have to warn you that once you try this , you'll be addicted. I can almost promise that.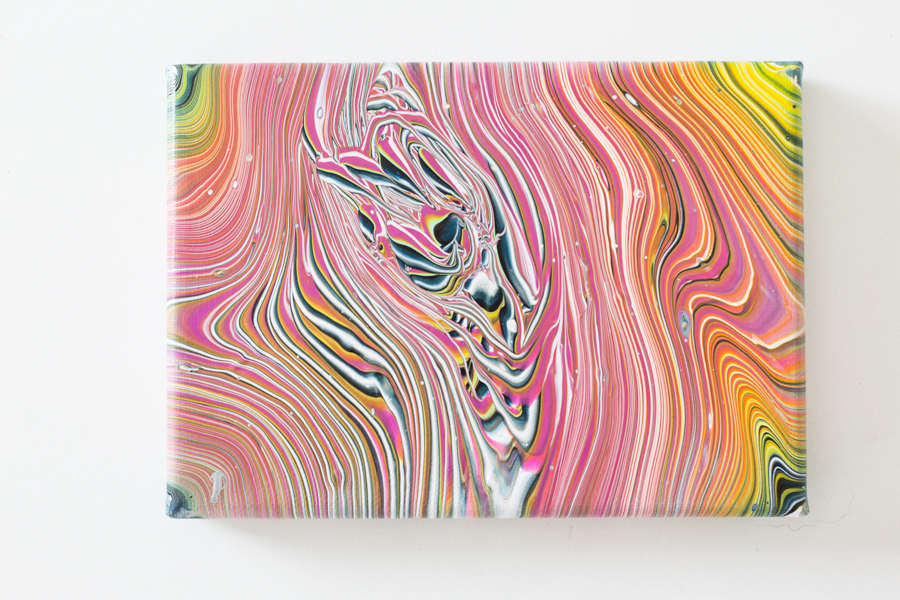 I first tried it on this small 5×7 canvas just to test it out. Here is a short video of the process.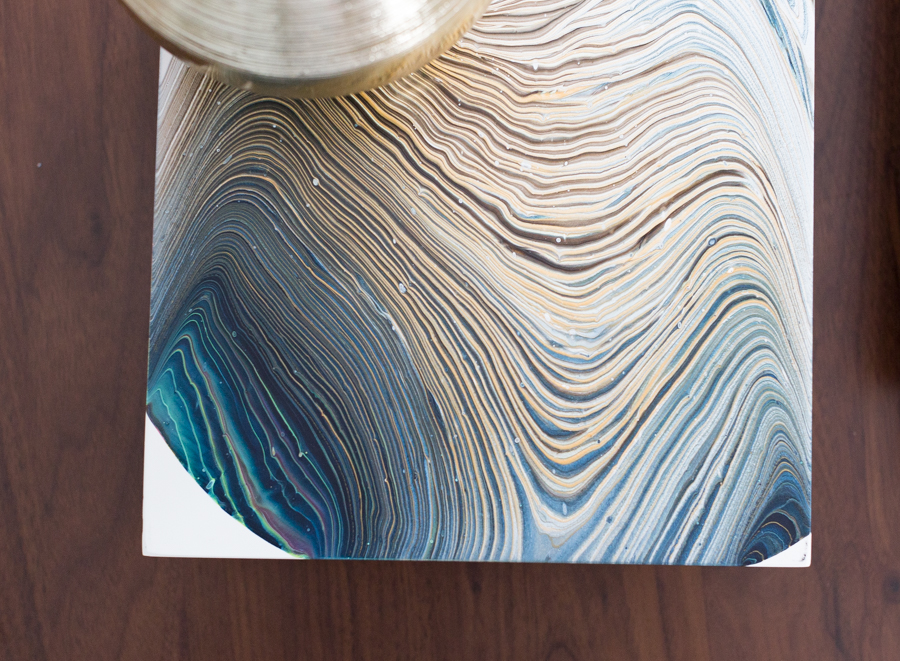 I used the same technique for this box as well.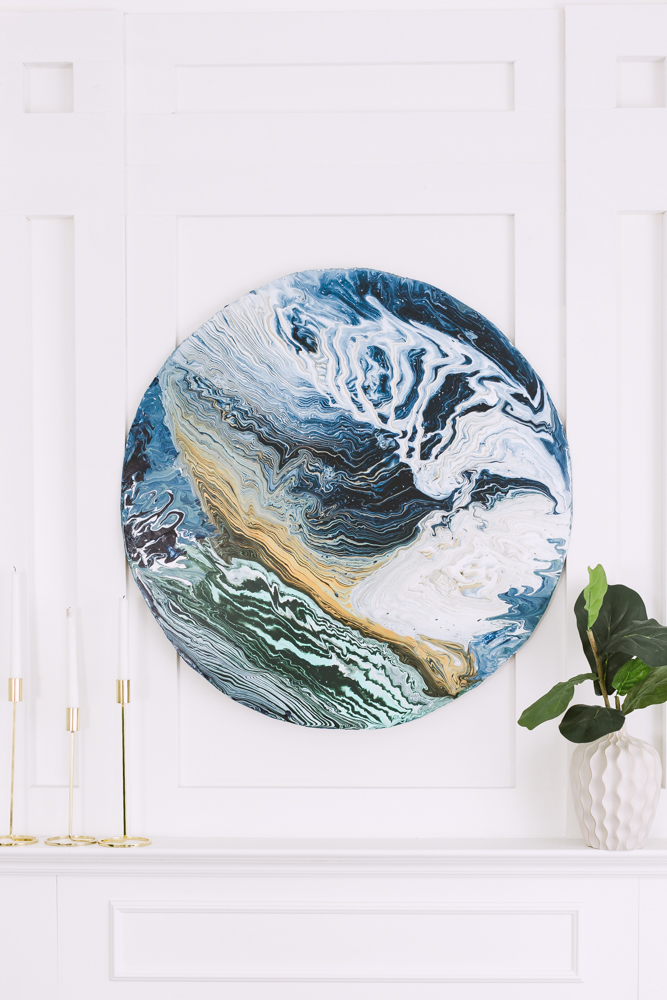 And finally, I had mustered enough courage to try it on a larger scale. However, I didn't have any large canvas at hand so I used a piece of cardboard which I cut into a circle.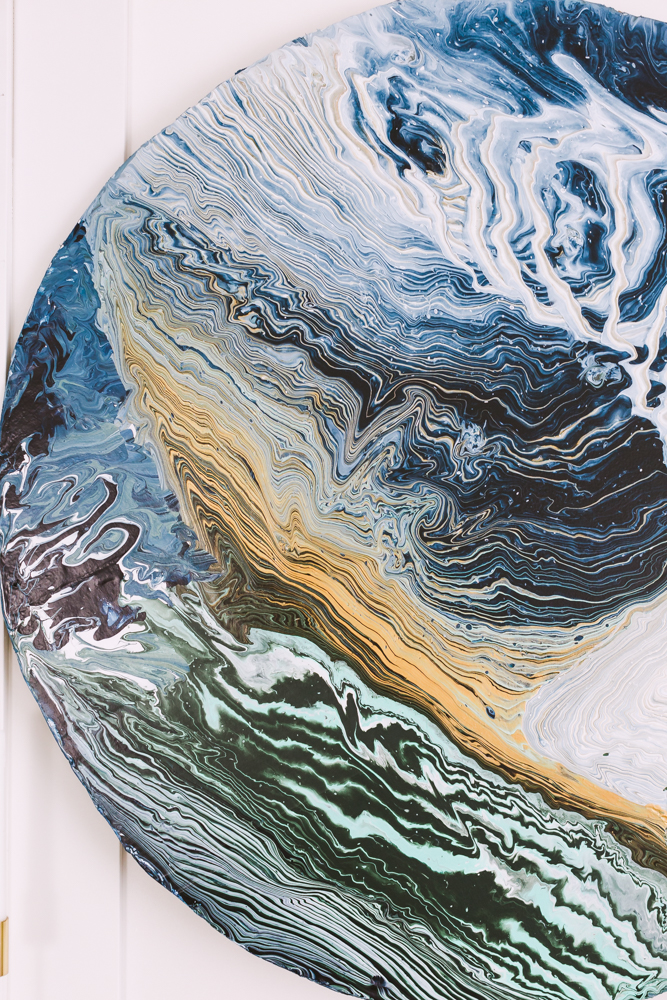 Here is a close up of the rings.  I love it so much. It fascinates me how the paint eventually settles onto the canvas. This one kinda reminds me of the earth or some sort of planet.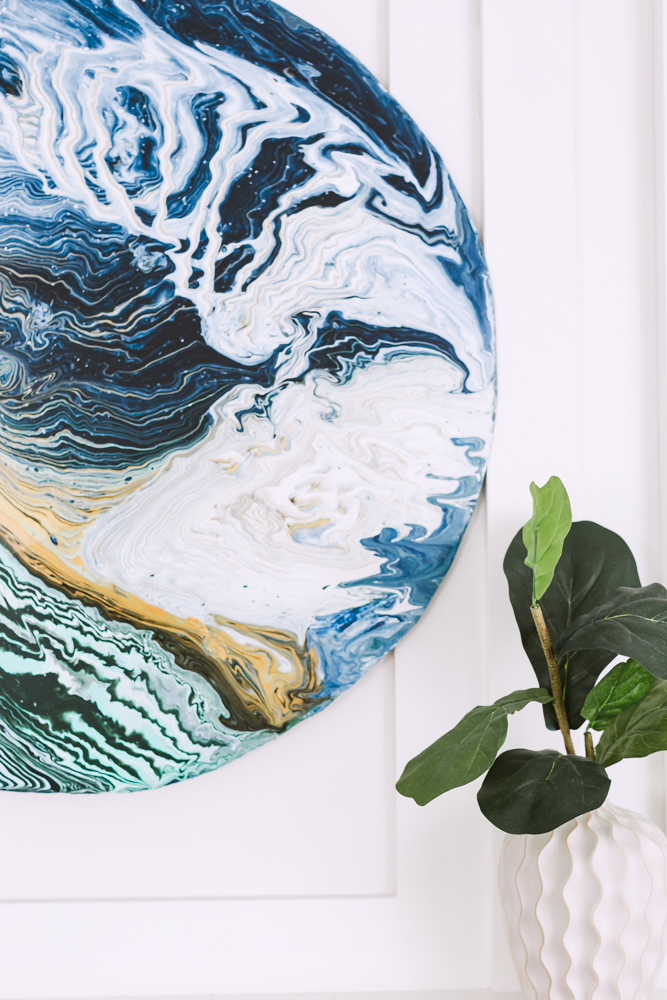 Materials: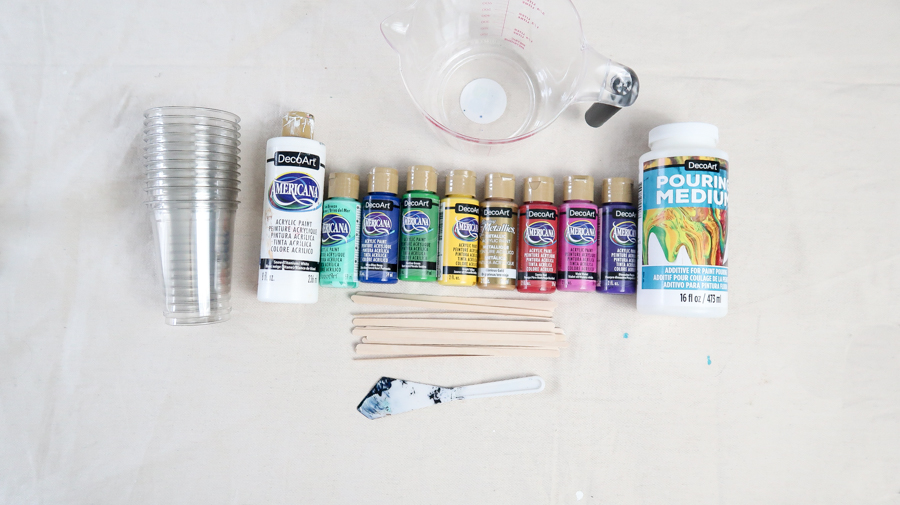 DecoArt Acrylic paint of your choice
DecoArt Pouring Medium 
Plastic cups
Canvas or any other surface
Wooden Stir Sticks
Paper Towel
Measuring cup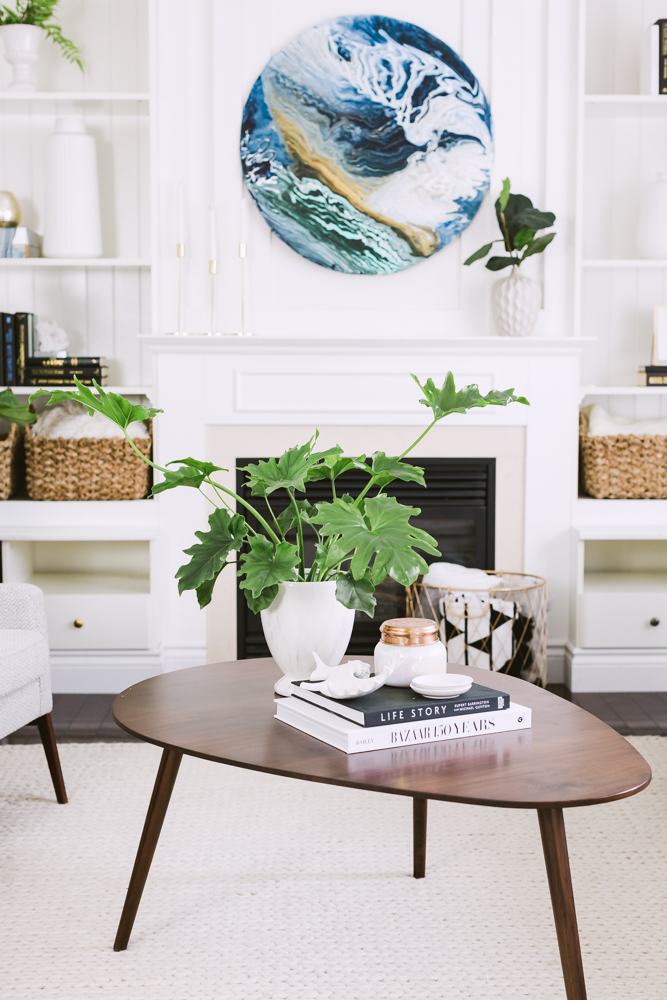 Please note that this process is pretty messy so get ready to get dirty. No wonder it's also called 'dirty pour'.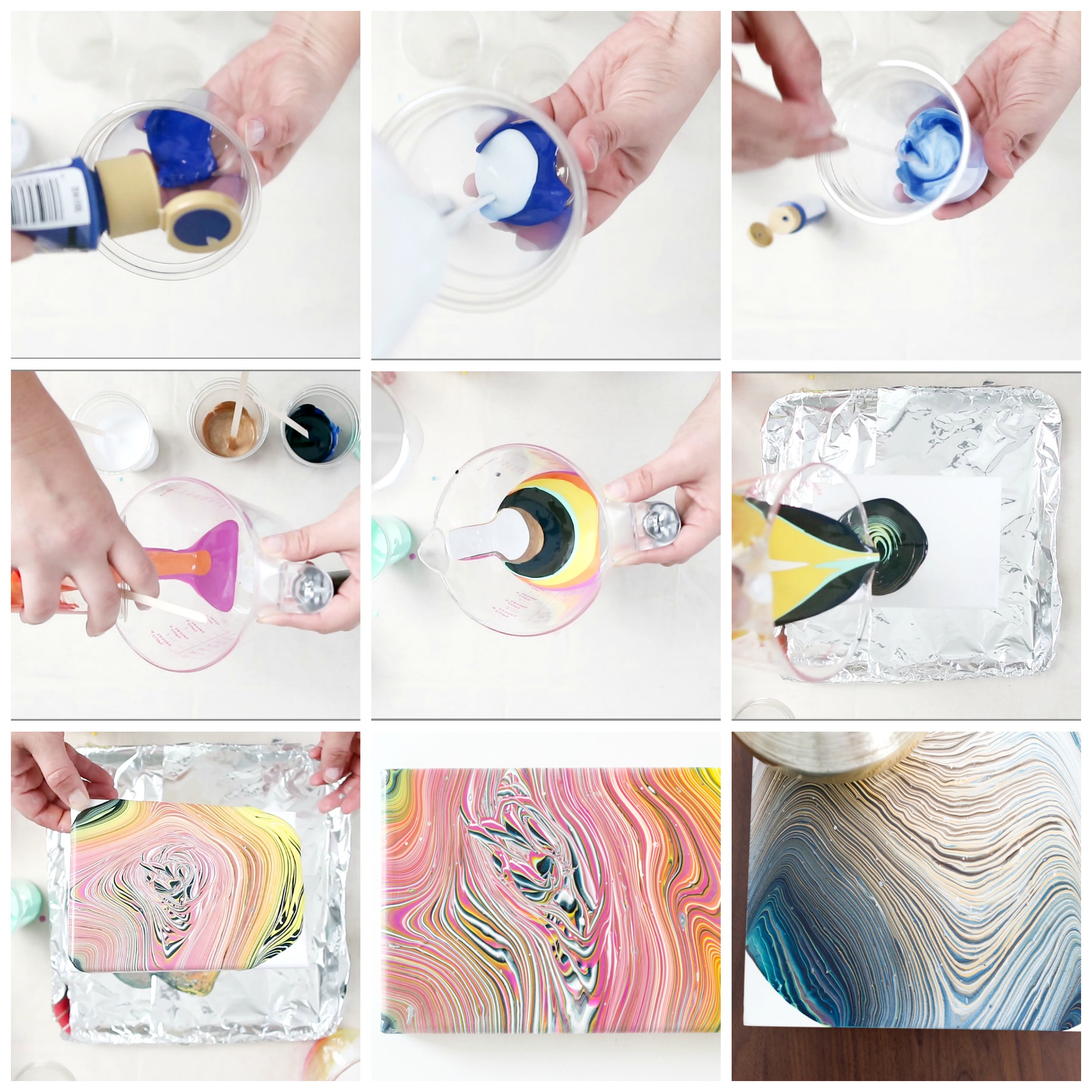 1. Pour 2:1 paint to medium into cup and stir. Mix as many colors as you like.
2. Slowly pour paint into measuring cup, one color at a time along the side of the measuring cup.
TIP: The colors will pour out backwards IE. the first color your pour into the cup will be the last color on the canvas. In this case, I poured the pink first and the white last, therefore the white pours out first and the pink last.
3. Use the spout of the measuring cup to pour paint onto canvas. Pour the paint using a very slow circular motion. This motion is what creates the beautiful rings.
4. Tilt canvas to spread paint across surface.
5. Sit back and watch in amazement the paint settle onto the surface.
The surface will take about 24-48 to dry completely.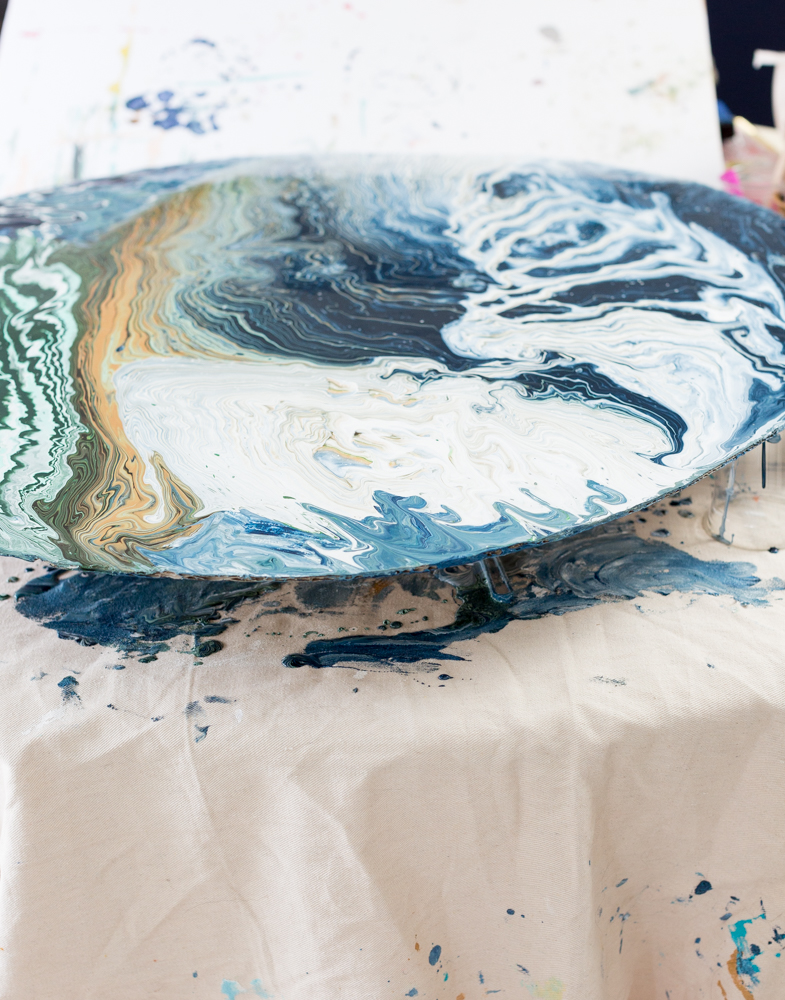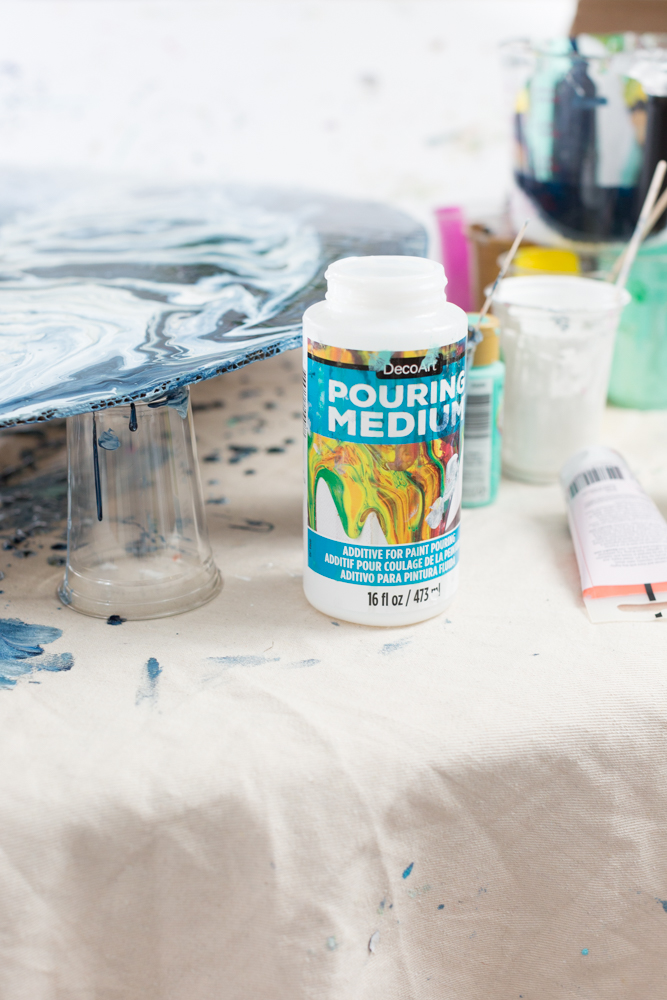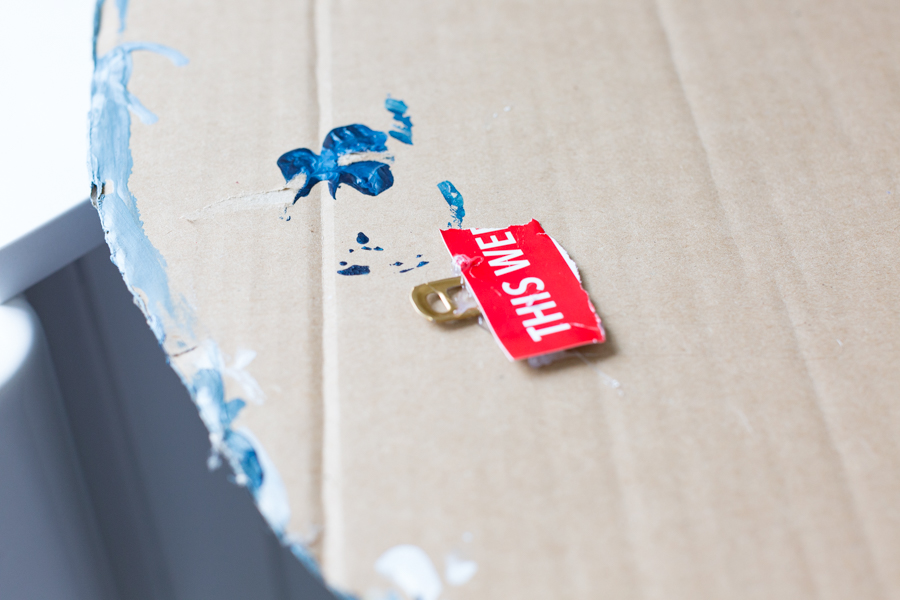 Like I mentioned before, I used a large piece of cardboard that I cut into a circle and I attached a tab to the back using hot glue to hang.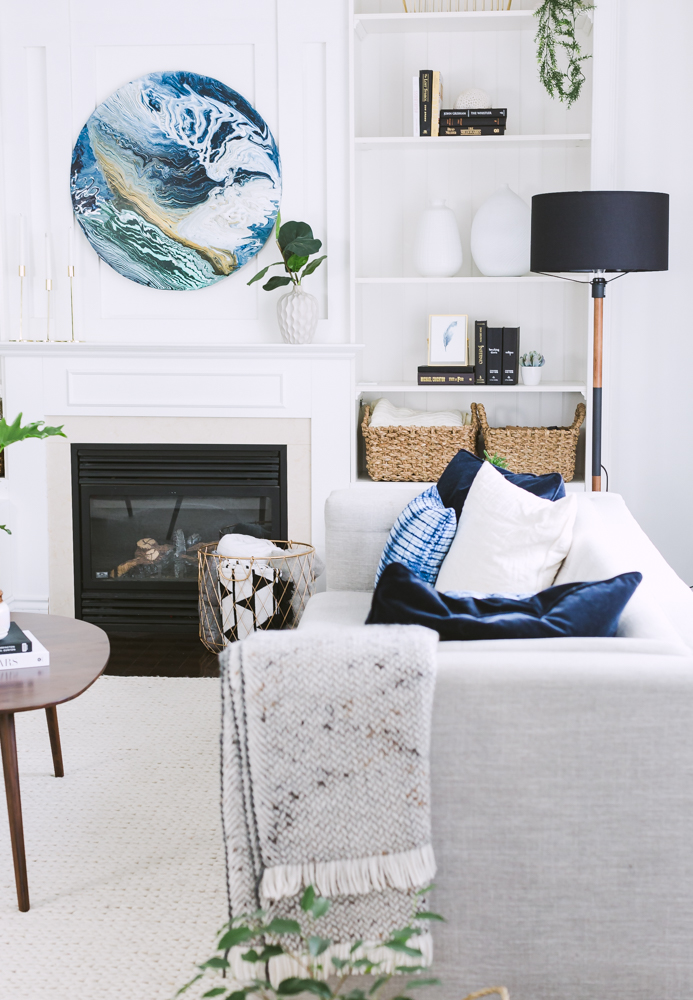 Isn't it amazing? DecoArt also has a clear pouring TOP Coat  which you could add to your piece and it creates a high-end glossy finish.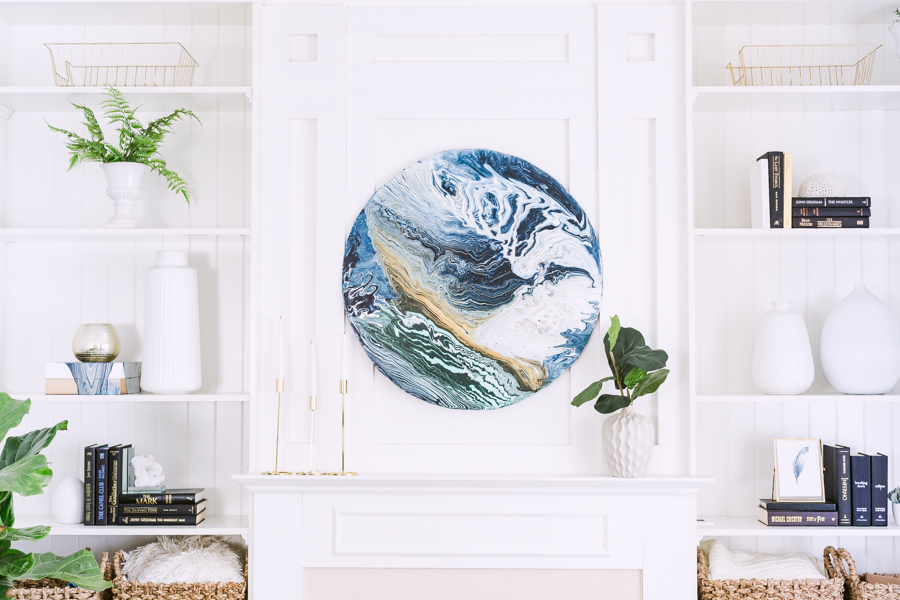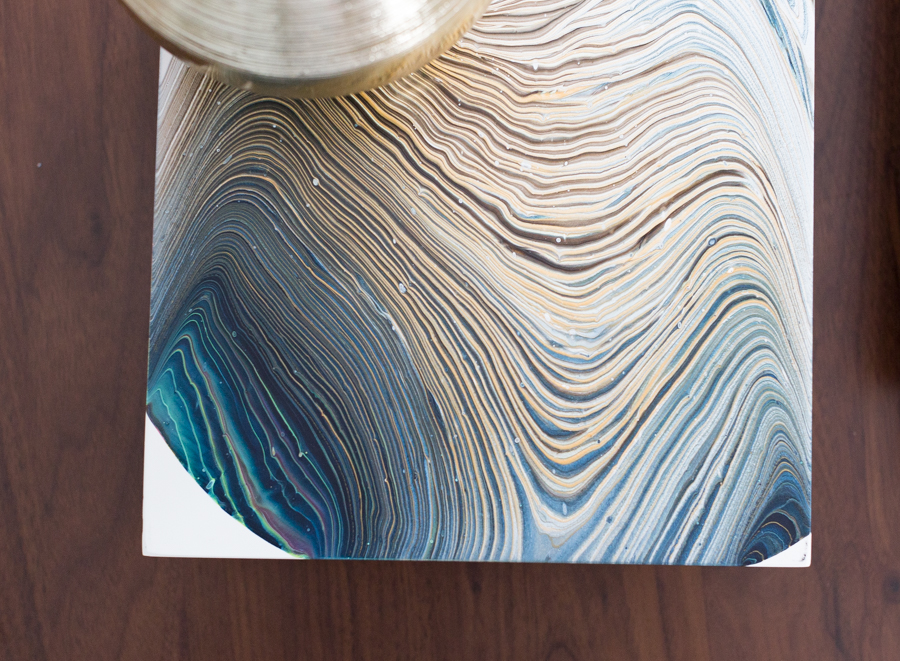 The results are stunning and you never know how it will turn out!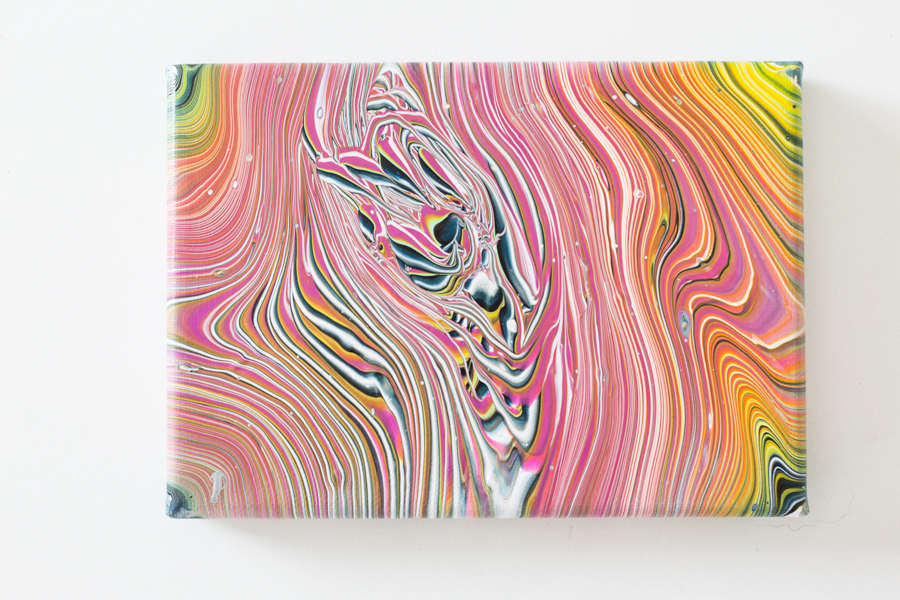 Thank you so much for stopping by. I hope you give it a try. Please let me know if you have any questions at all.
Much love,