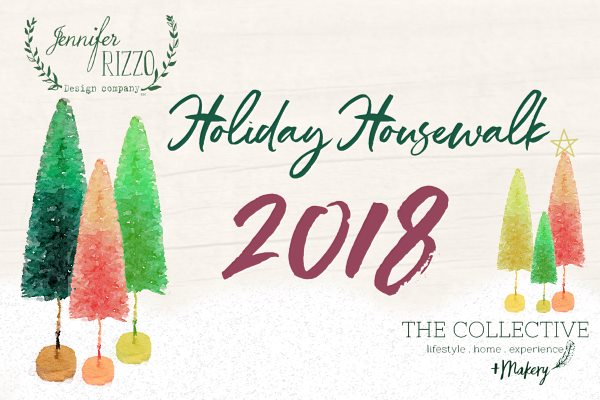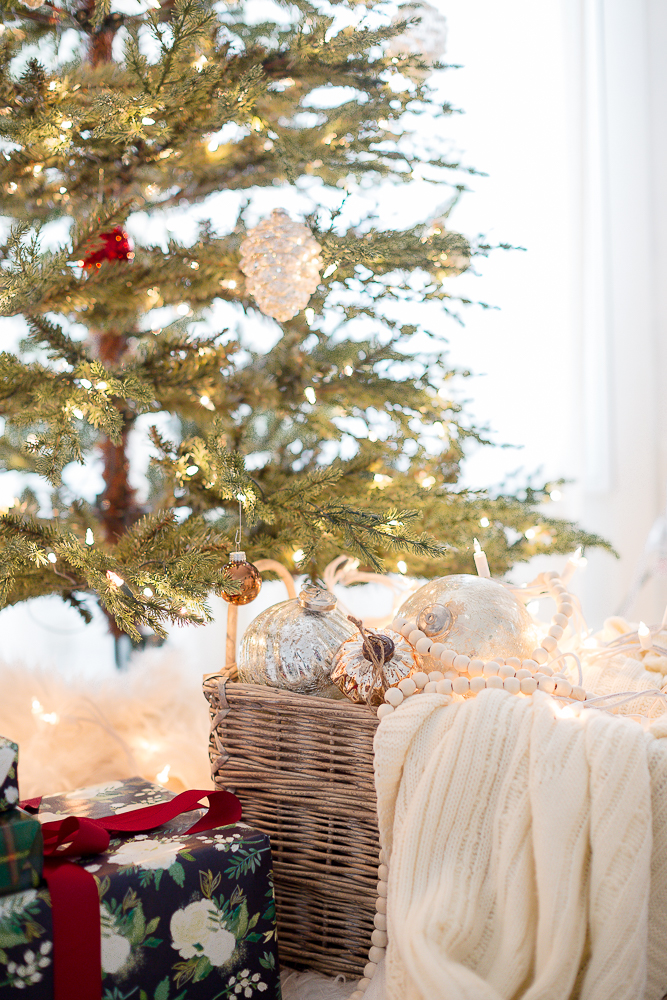 Hello, friends and welcome to The Holiday Housewalk 2018 hosted by my dear friend Jennifer Rizzo. I'm stop number 23 and if you're coming from Destiny's House, welcome! She is sooo talented and a hard act to follow as I loved her tour so much.
If you would like to see the tour from the beginning go HERE.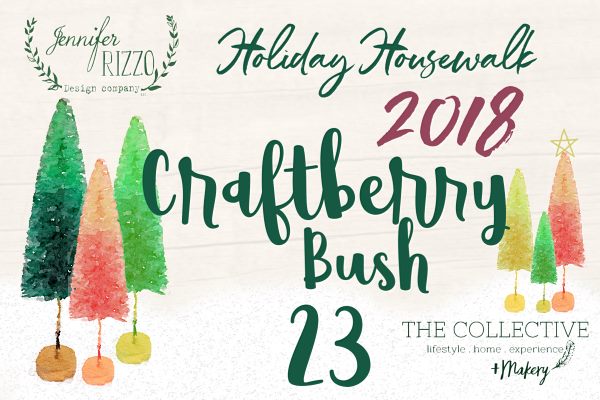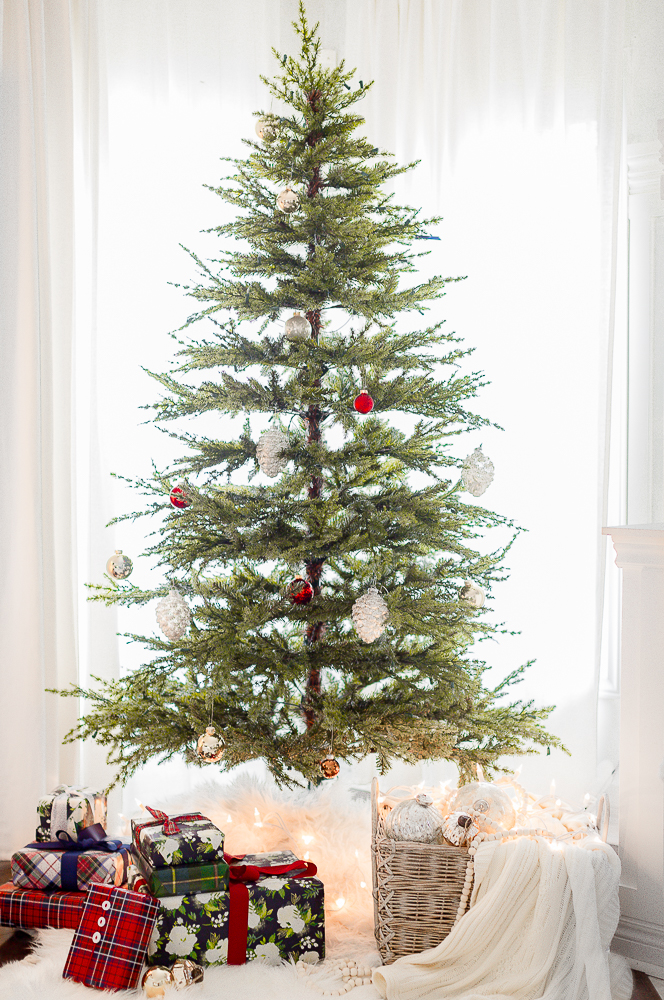 Before anything else, I need to do my usual disclosure and remind everyone (myself included) that what truly matters is the love you put into your home and Christmas decorating. I have been through the hardships of not being able to afford new decor and also having abundance, knowing what it's like to wish you had more and also saying 'we have too much'.
During this holiday season, we can sometimes lose sight of what the true meaning of Christmas is and though it is a lot of fun to dress your home in the splendour of the season, the most important thing is the warmth, the love, and the HOPE that Christmas brings. Often times when I write these words, I'm also giving myself a little pep talk and reminding myself of all those things.
It is especially during this time of year when my insecurity creeps in deep, which if you've been following along in my journey for a while, you're probably tired of hearing me say. I suppose it's human nature to compare yourself to others, which I'm certainly guilty of, but I also compare myself to my old self and not necessarily in a "look how far I've come way", but in an "I don't want to disappoint anyone with my underwhelming tree because last years seemed to be so popular" way.
So as I look at the picture of this very underwhelming tree, I know in my heart how much I love it in real life and that really is all that matters. I tried to dress it up but I just wanted it to be super plain so I took most of the ornaments off and left it with only a random few.
On a side note, one day I will learn to take photos of a naked tree.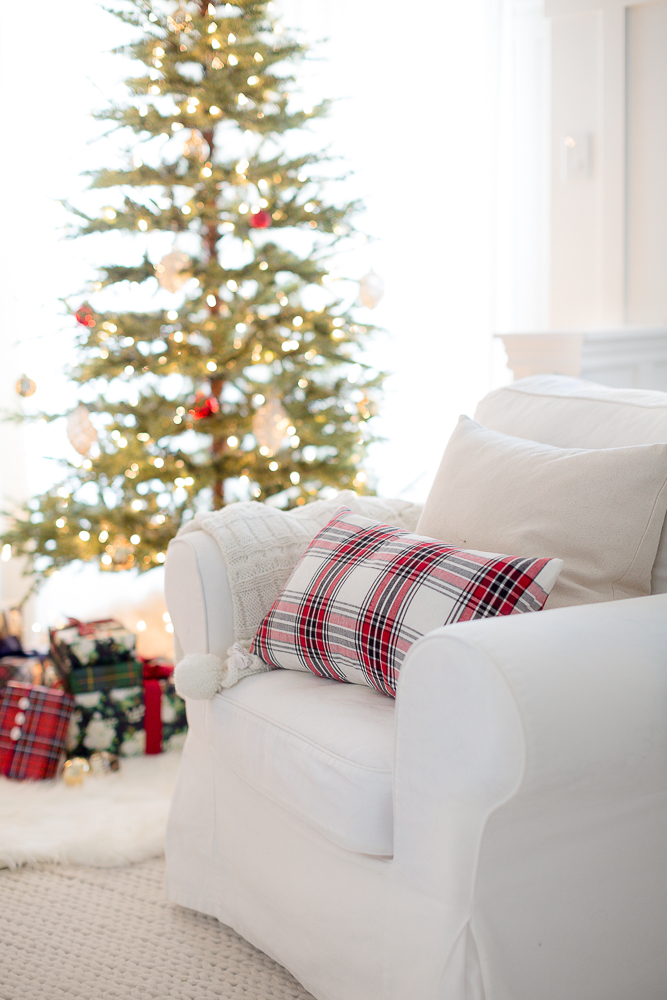 This is the first year I've placed the tree in this corner of the house with windows on either side and I while I like seeing the twinkle of the tree from the outside, I'm not sure it's the right place for it inside so I still might move it.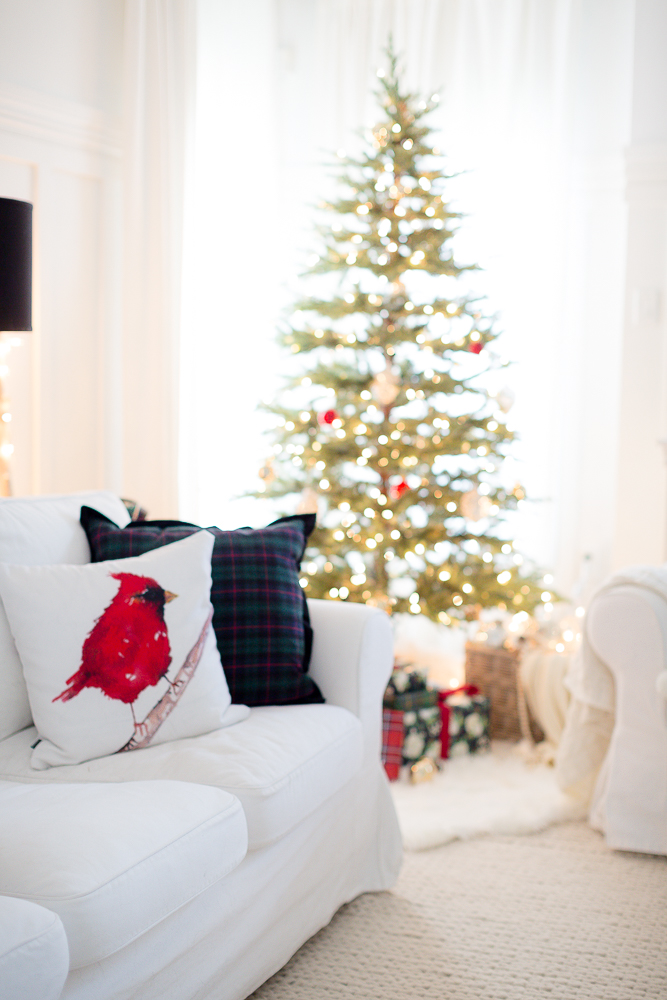 I didn't do too much in the living room but I continued with plaid and red throughout. The cardinal pillow is an old design you can find HERE.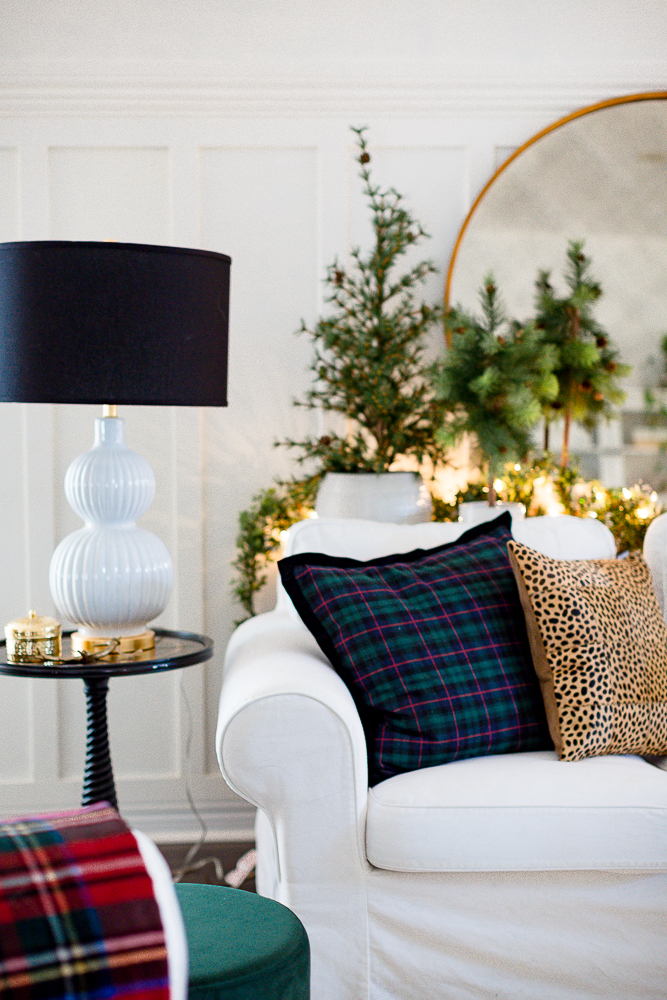 I used some plaid and leopard print and also re-purposed the lamps that had been in our bedroom. I wanted my decor to be festive, stylish and fresh and move away from my traditional neutrals.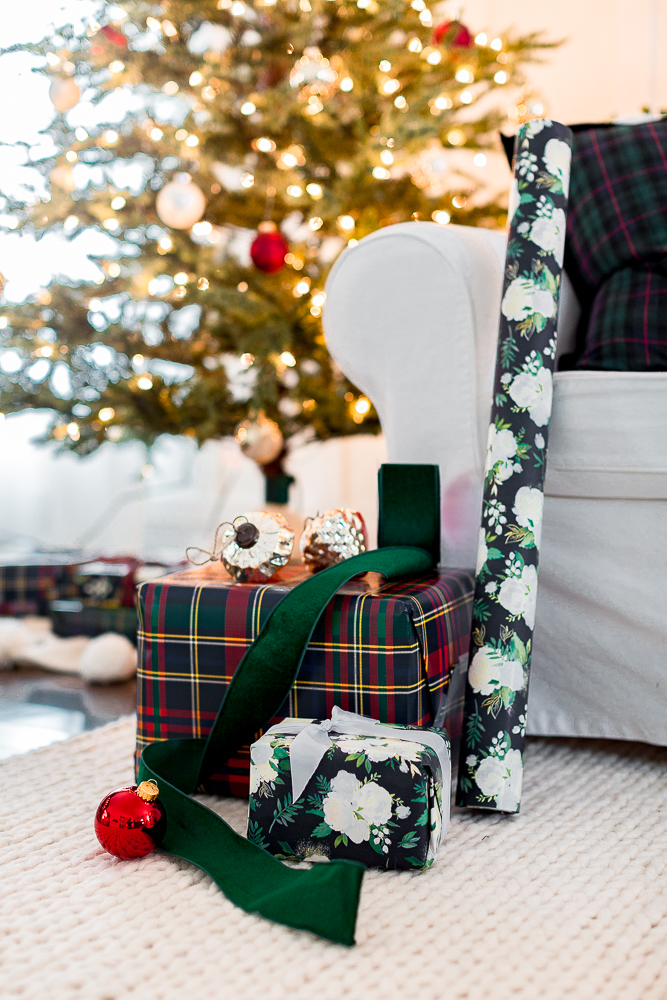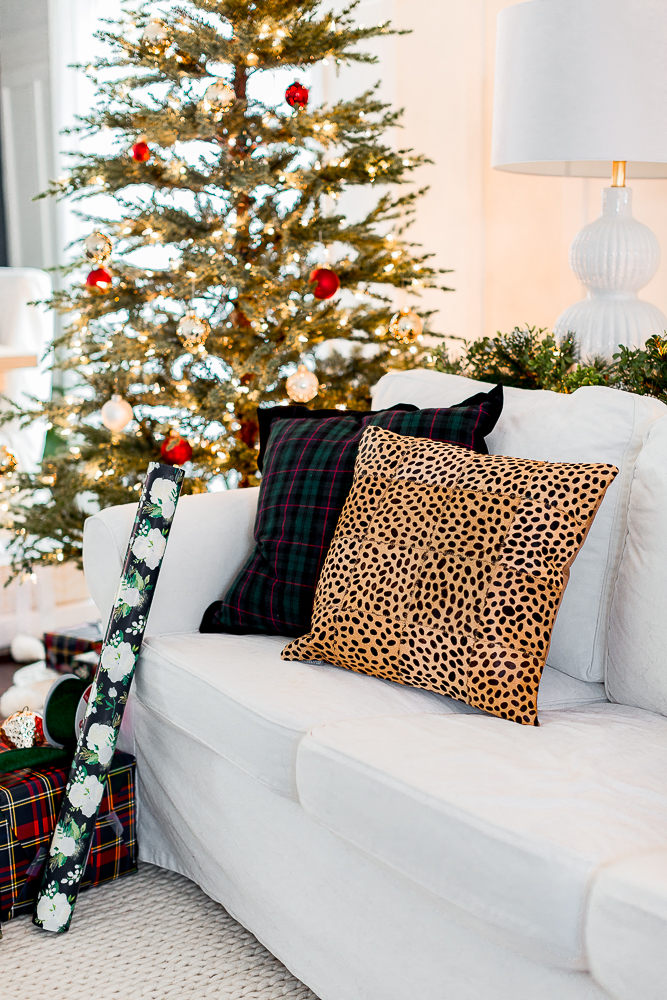 If nothing else, this combo is so much fun so why not?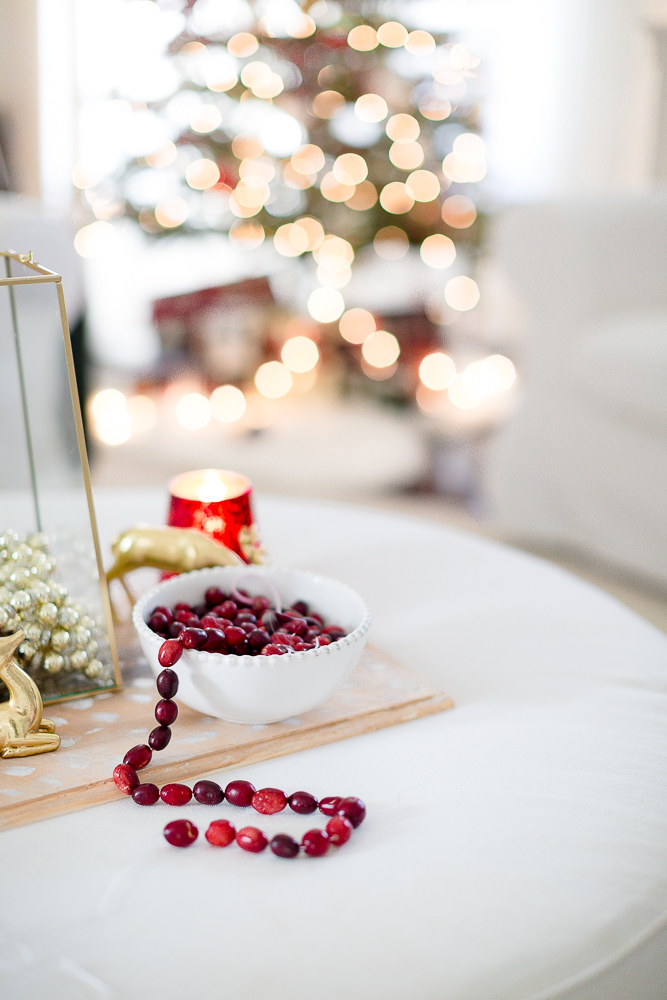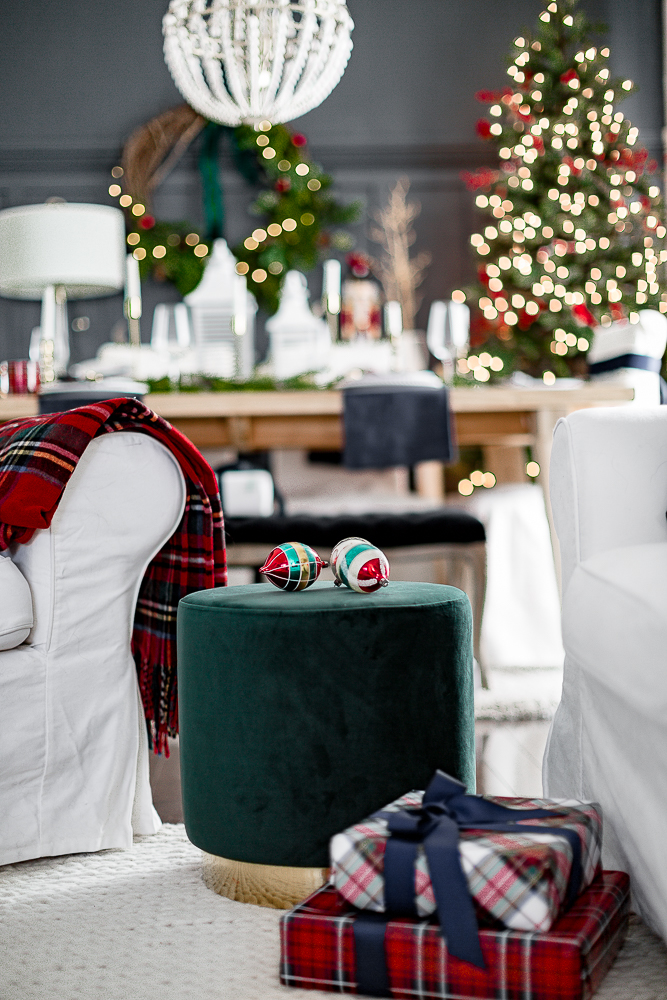 I purchased this little green ottoman a couple of weeks ago and still can't believe that I actually chose green. I've been wanting to incorporate green for quite some time, so much so that a couple of years ago I asked hubby to paint an entire wall green, only to ask him to repaint it shortly thereafter (and by shortly, I mean immediately as I realized after seeing it that I couldn't commit to it). Oops.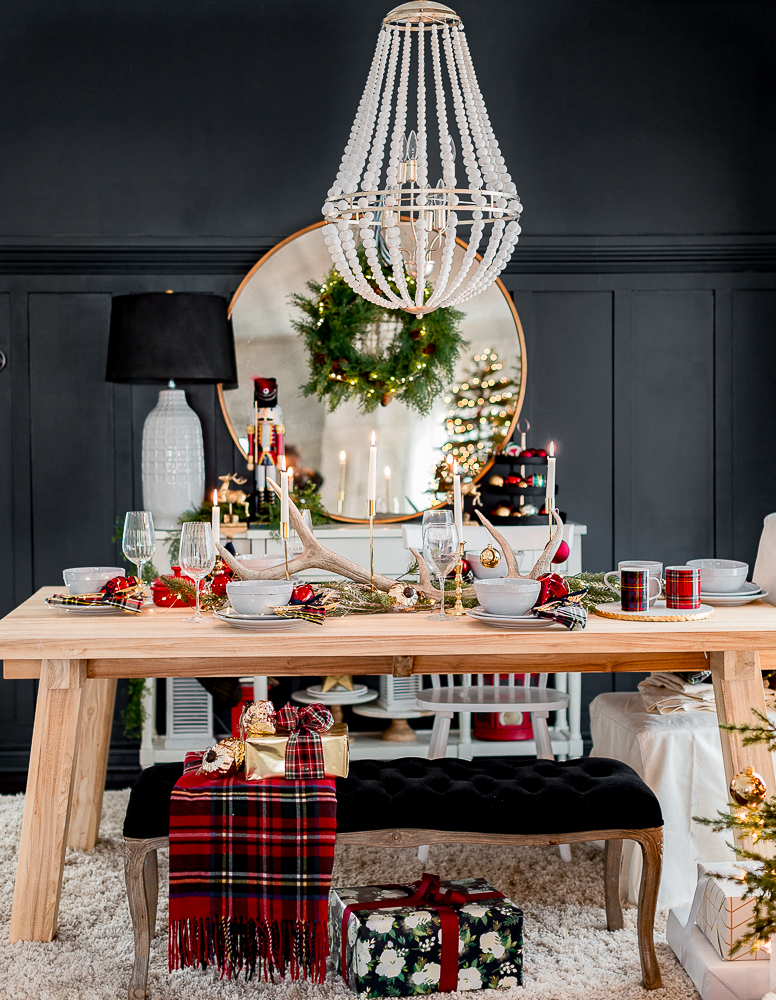 For those of you who have not been here before, our living and dining room is one open room, which can be hard to decorate at times as it can feel like a long bowling alley.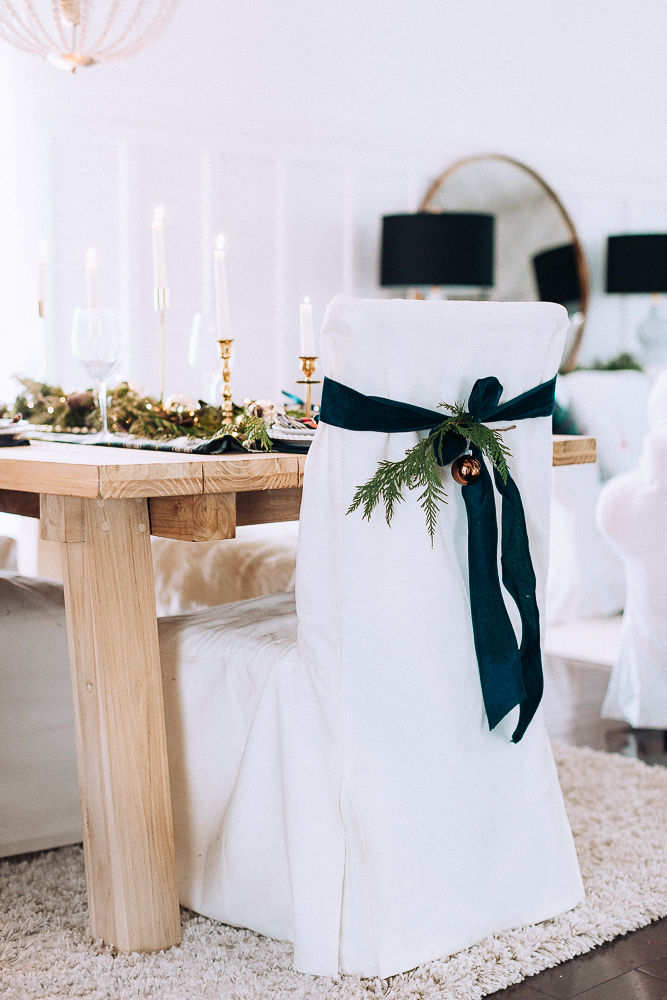 Over in the dining room, I have shared a couple of tablescapes already which you can see HERE and HERE. I was thinking the other day that I could probably blog everyday about all the changes I make to our home on a daily basis but I'm not sure who would want to really see that. Perhaps I could capture hubby's face as he comes in the door each evening and sees yet another change? That would be entertaining.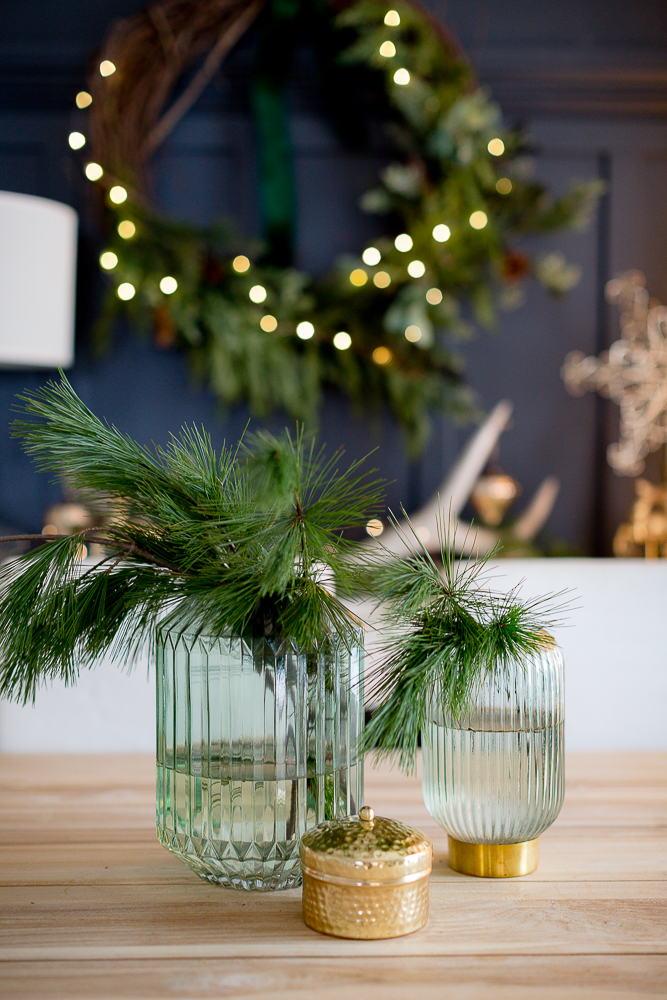 The dining room currently looks like this with hust a couple of really cool vases and some fresh greens.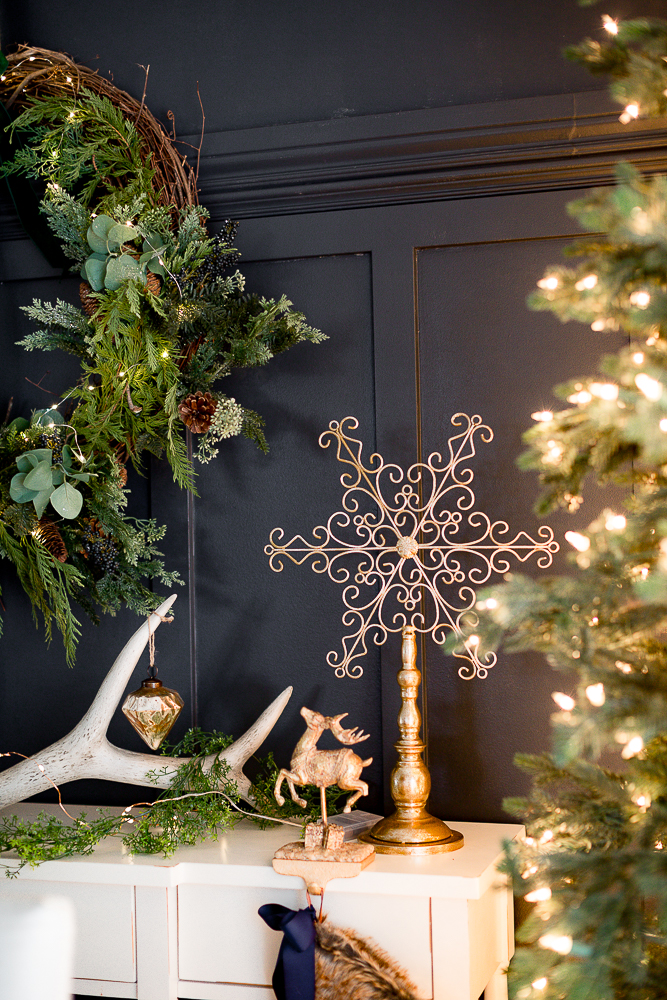 I picked up this pretty star from Michaels the other day and love it against the dark wall…:)
Here are a couple of photos of the tablescape I had shared a couple of days ago…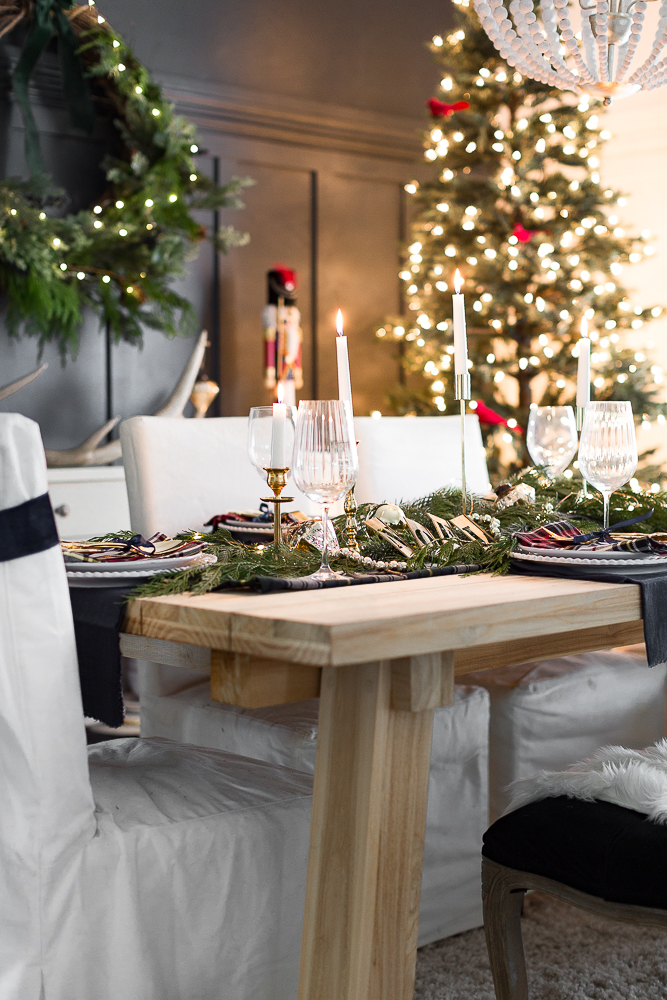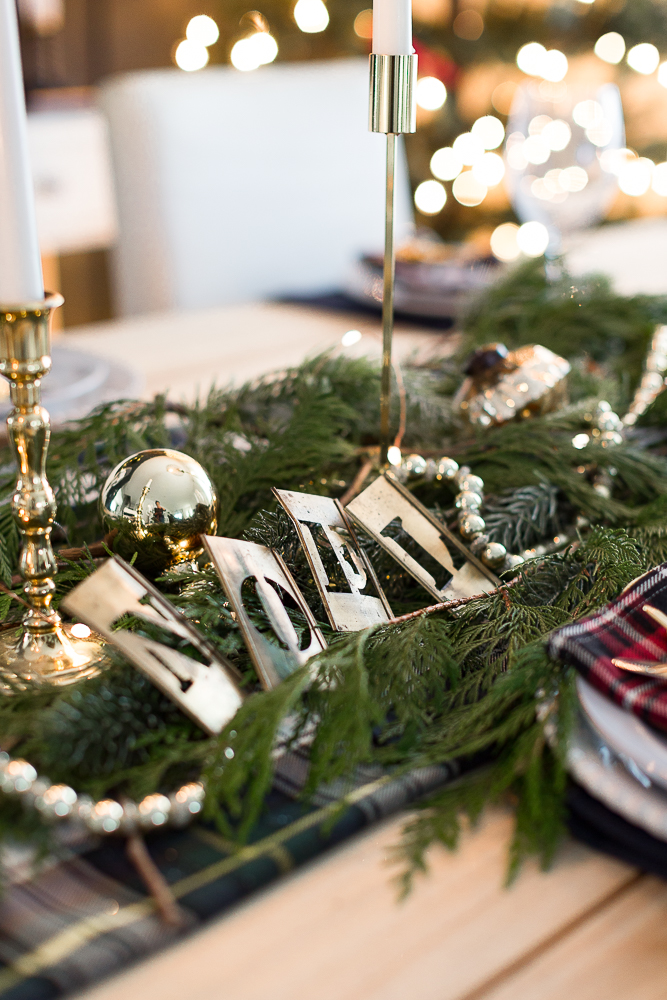 Moving on, I find the bannister so fun to decorate using a mixture of a faux garland fresh greens.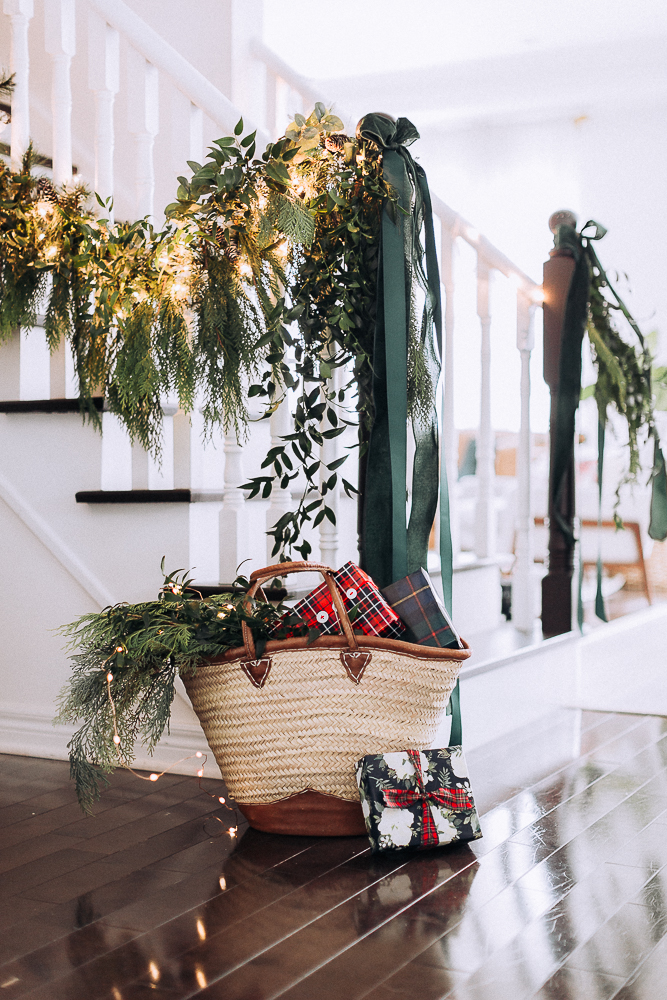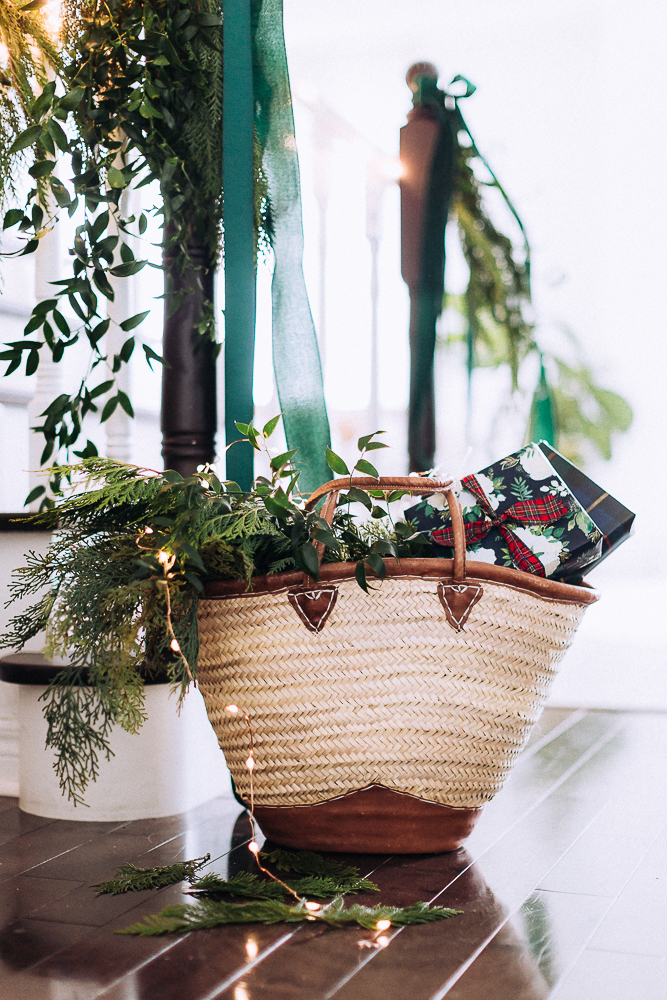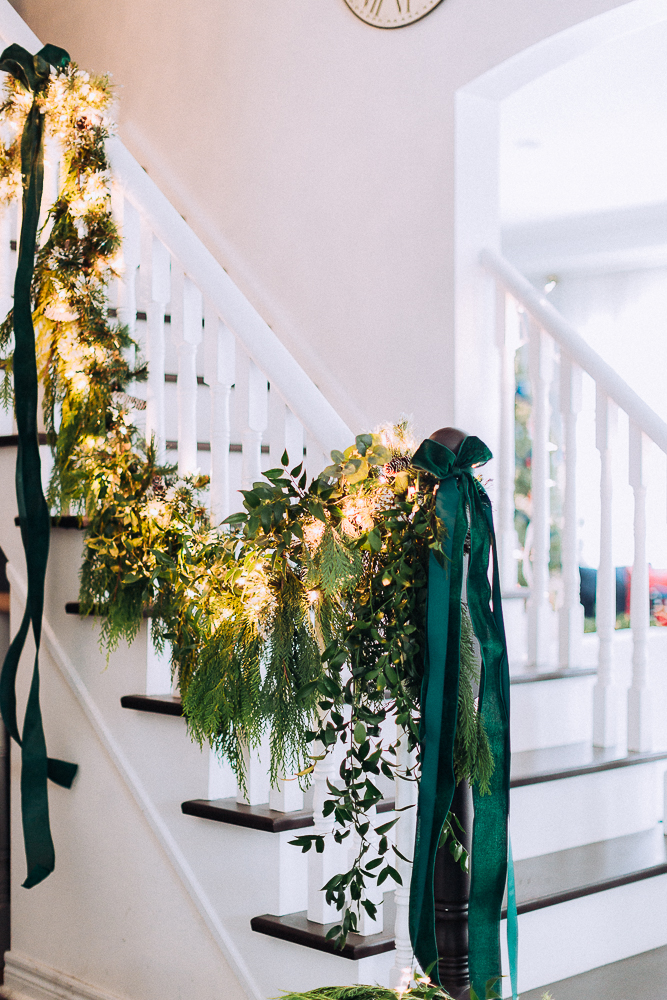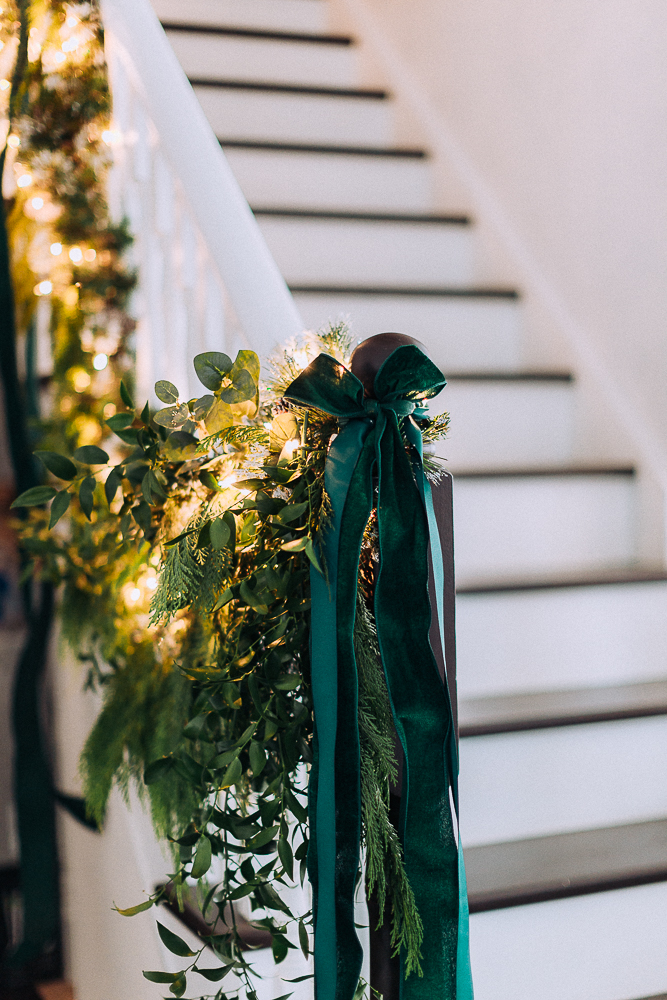 Here I go again with that green. Who am I? ha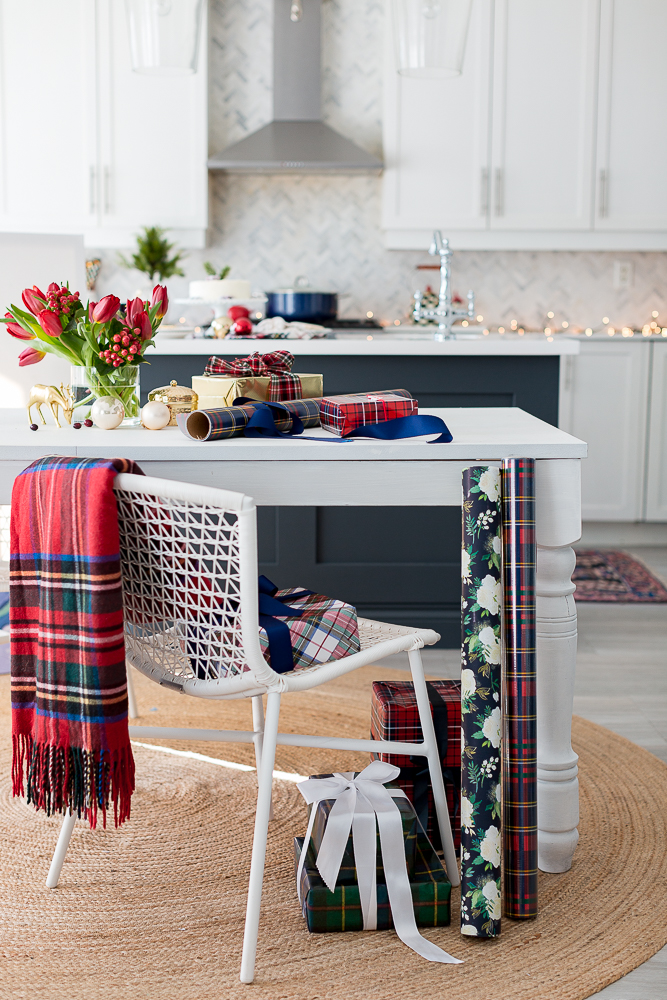 I shared the kitchen a few weeks back and I meant to take new photos but the weather has been cloudy and miserable, but you can see more (old photos) of the kitchen HERE.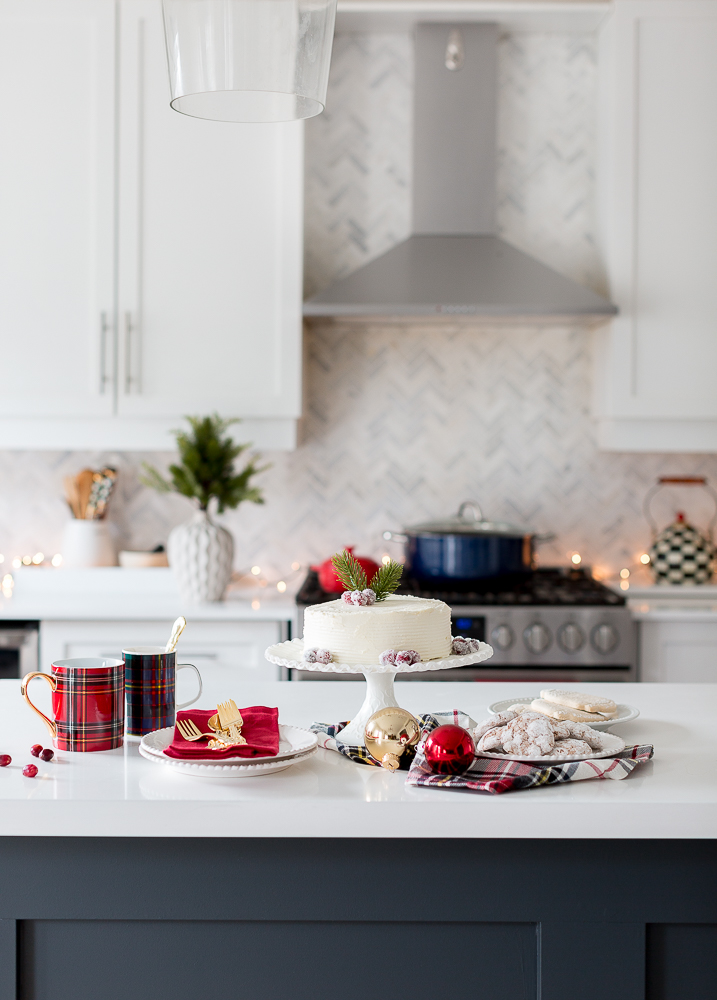 The family room hasn't changed too much since you last saw it. Actually, that's not true as I changed the mantel yesterday as I'm doing a fun collaboration with some of my friends which I will share next week.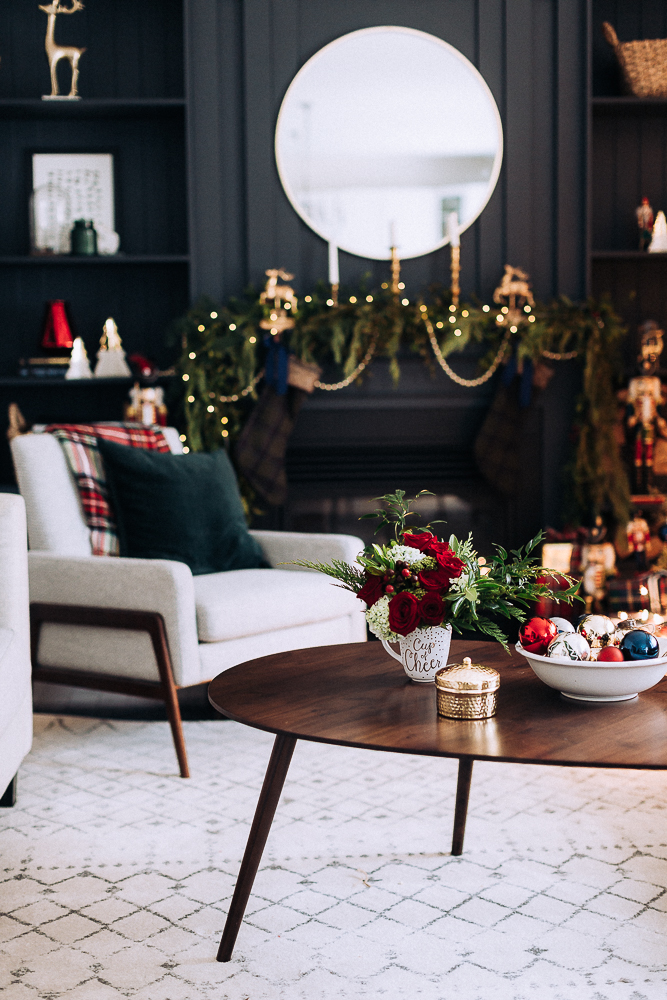 As you know, I used jewel and rich tones…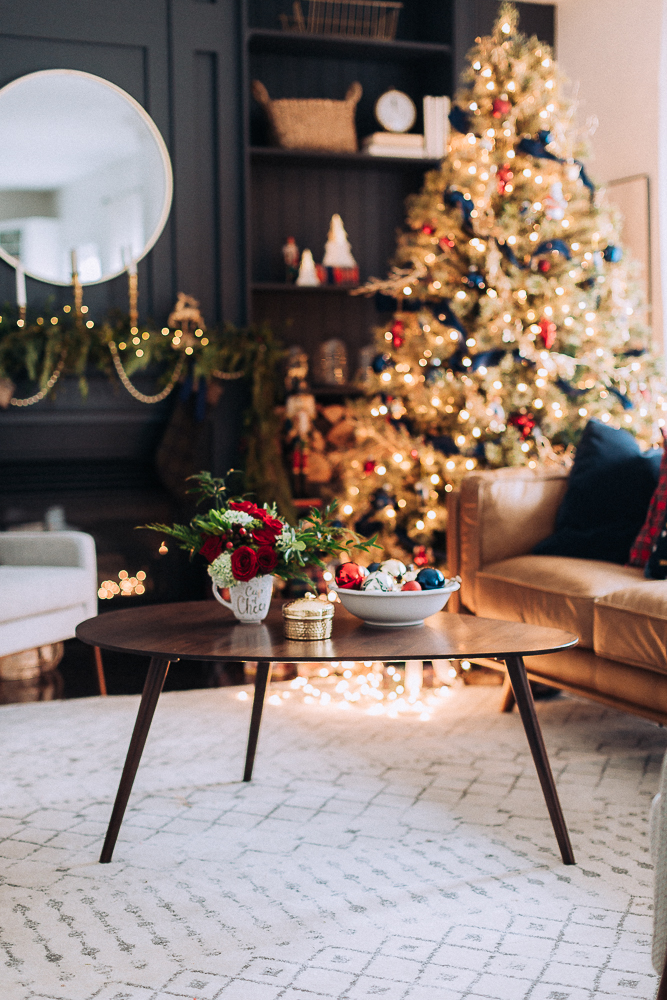 This is the same rug I have upstairs which if you're interested, is super affordable right now as it's over 60% off.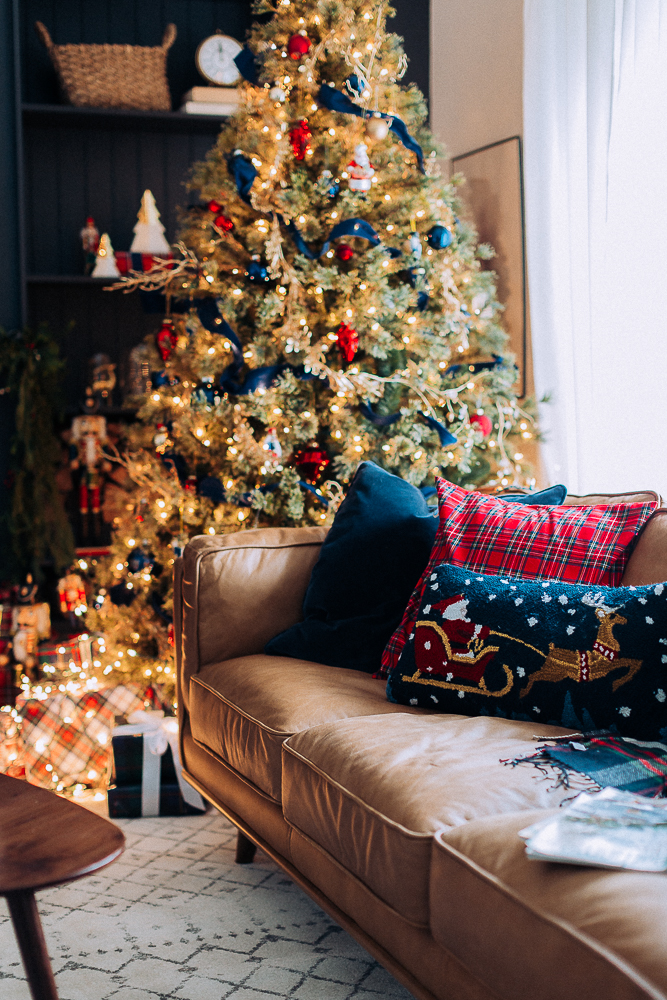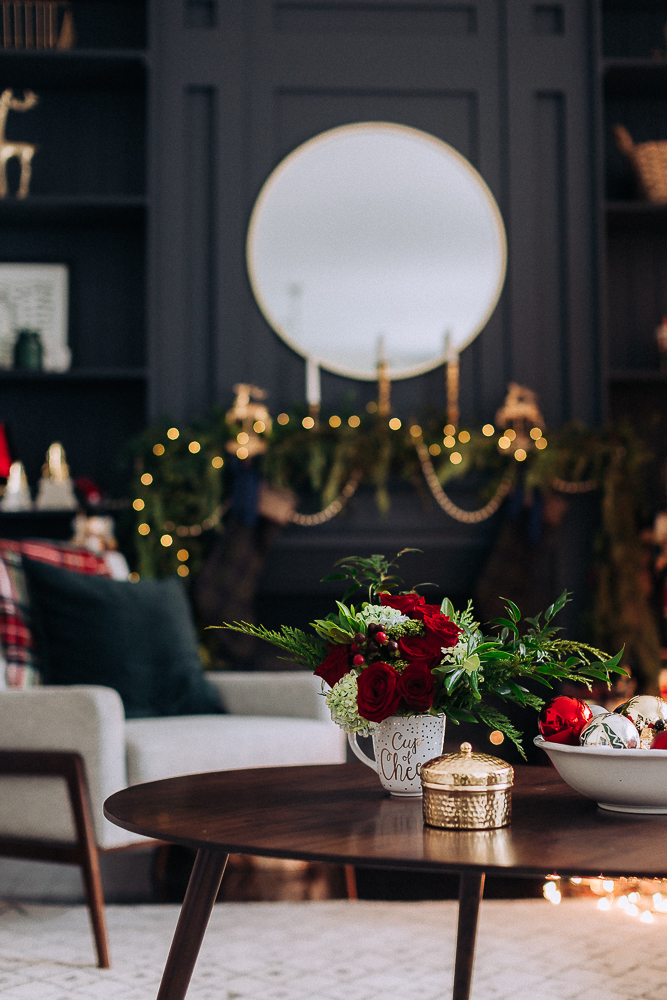 I shared where this little flower arrangement came from HERE.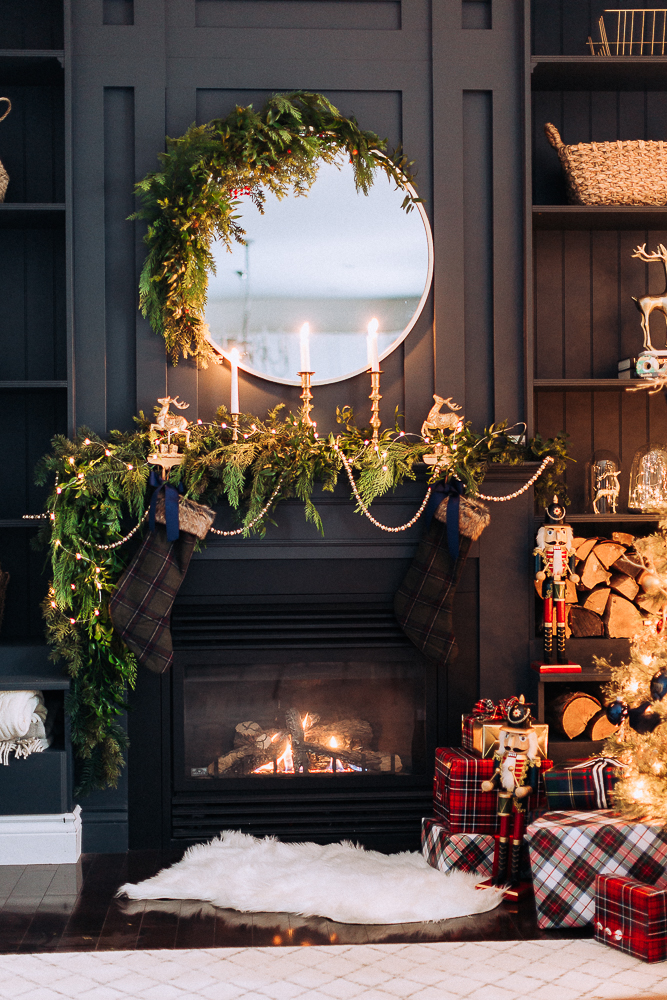 I also shared the mantel and how I put together the garland HERE.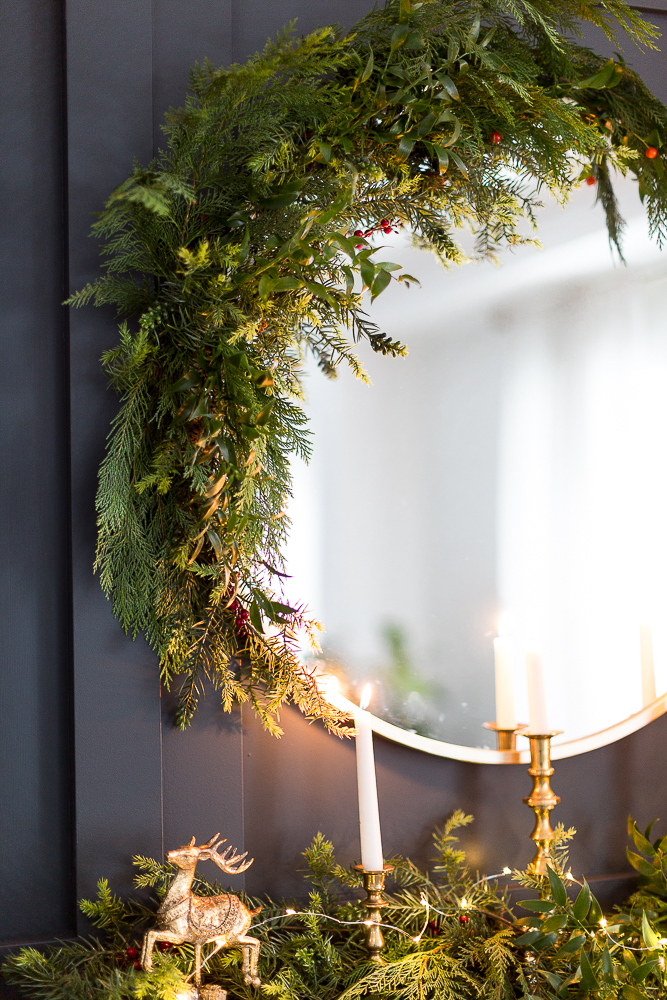 I have had several questions on how I attached the greens to the mirror. I used a very light faux garland and wire to attach it, infusing fresh greens into the faux to give it a fuller look.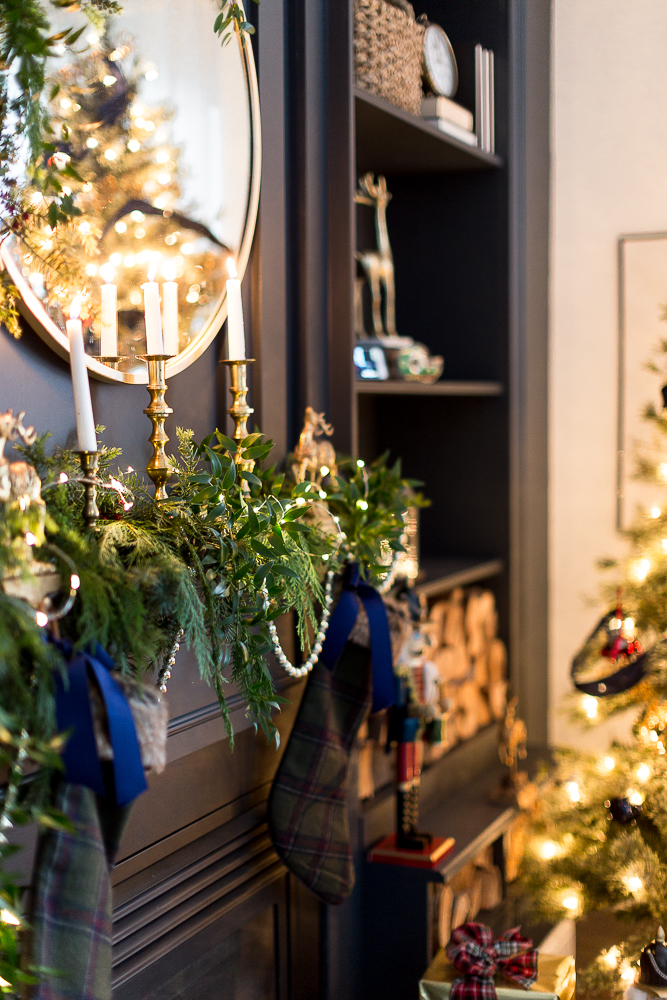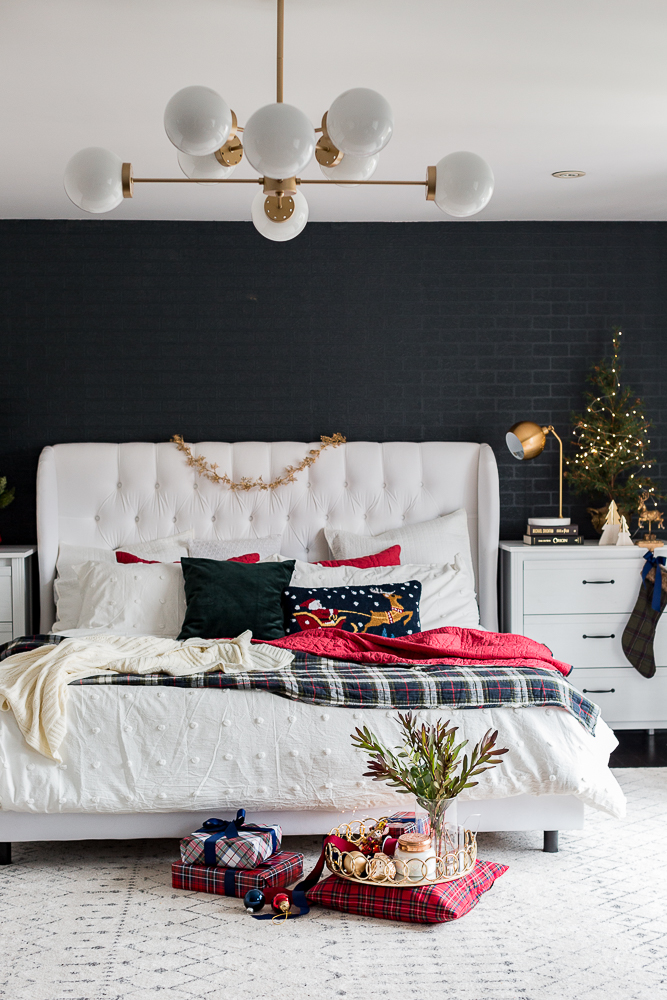 The bedroom also got a bit of a makeover. HERE is the full post.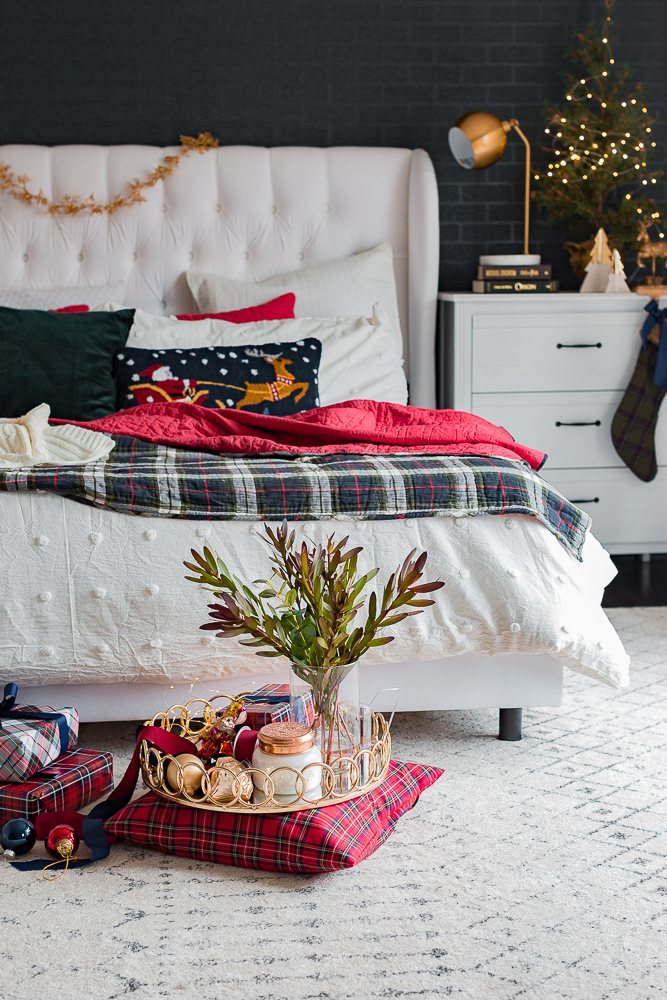 And that's pretty much it for now. I was hoping to have the front porch done but it's been so windy that each time I go out to take photos, the wreaths, garland, and everything else is moving around way too much so I can't get decent photos. Hopefully I will be able to get some photos soon but in the meantime…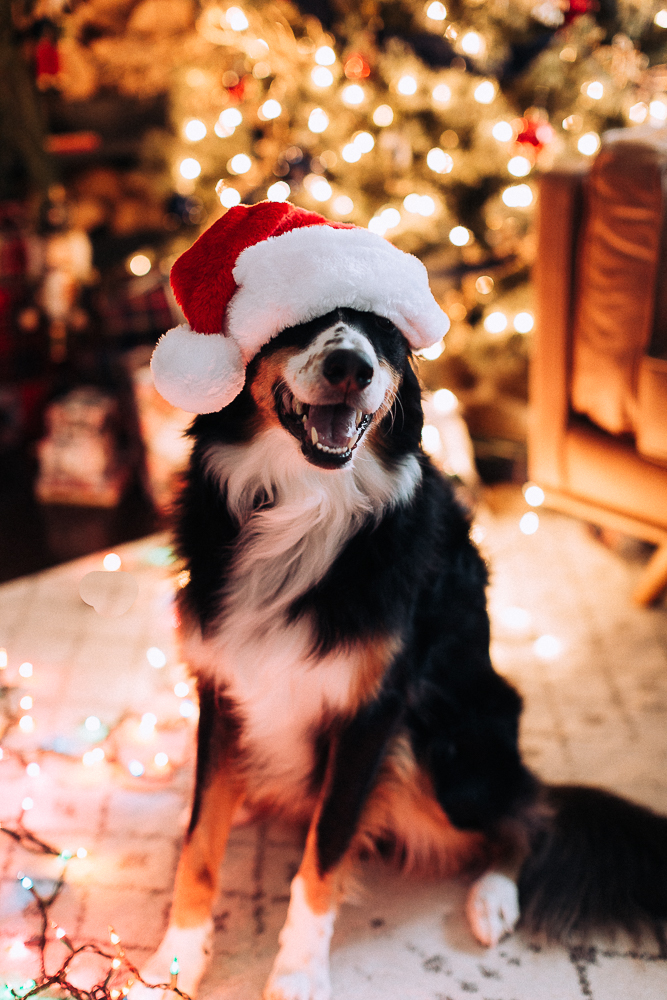 I hope you enjoyed this little tour and found some inspiration. I want to wish you the most beautiful Christmas.
Please head on over to my dear friend Melaine for stop 24. You can click on the picture to take you there.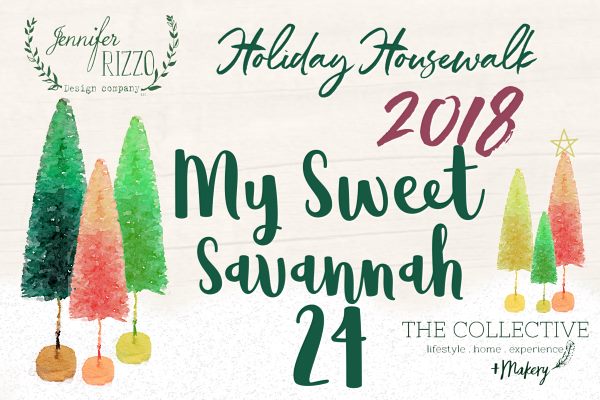 Thanks again so much for your visit today.
THE TRUE MEANING OF CHRISTMAS IS
NOT THE PRESENTS BUT HIS PRESENCE.