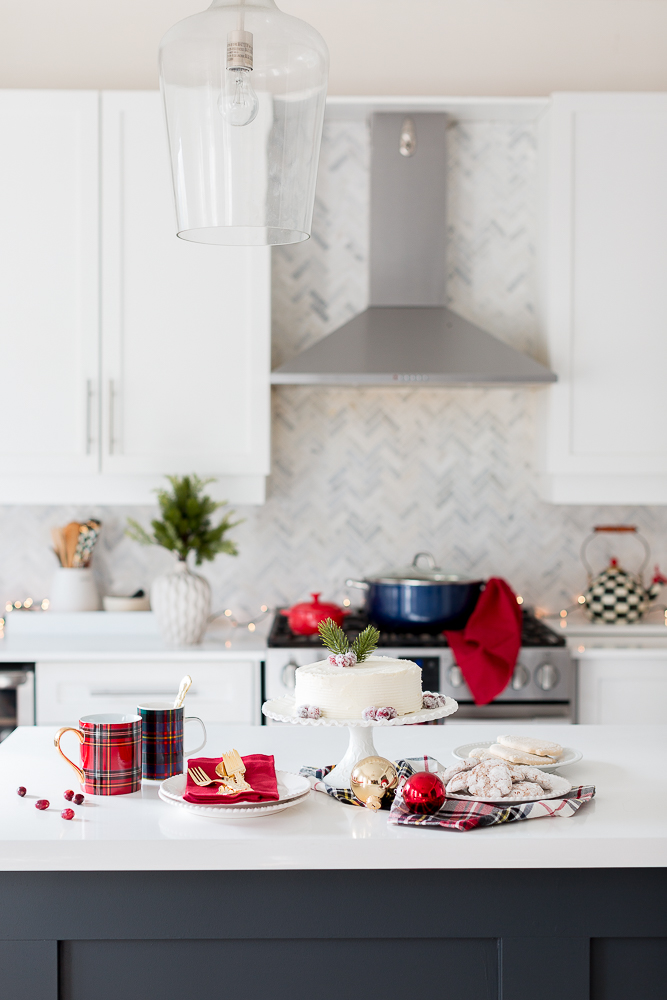 Hello friends. I hope your week is going great so far. I'm so happy to be joining my talented friends on Seasons of Home Christmas edition, hosted by my friend Kristen. We're starting in the kitchen.
Even though I love neutrals and white, I've grown a little tired of them and so I've been adding more traditional colors which are making so happy. I will probably be adding some fresh greenery but it's a little too early in the season and to be completely honest, it's been raining non-stop here and the nursery I go to keeps their greens outdoors.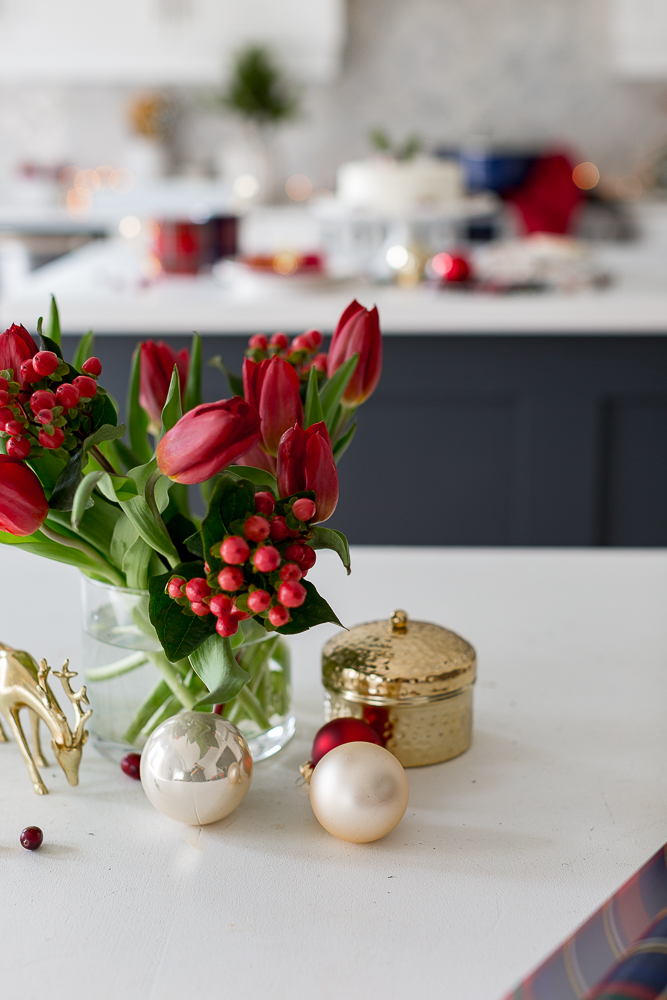 I did find some red tulips at the grocery store. Although tulips are considered a spring flowers, they are actually in season in the green houses right now up until March when the outdoor growers take over.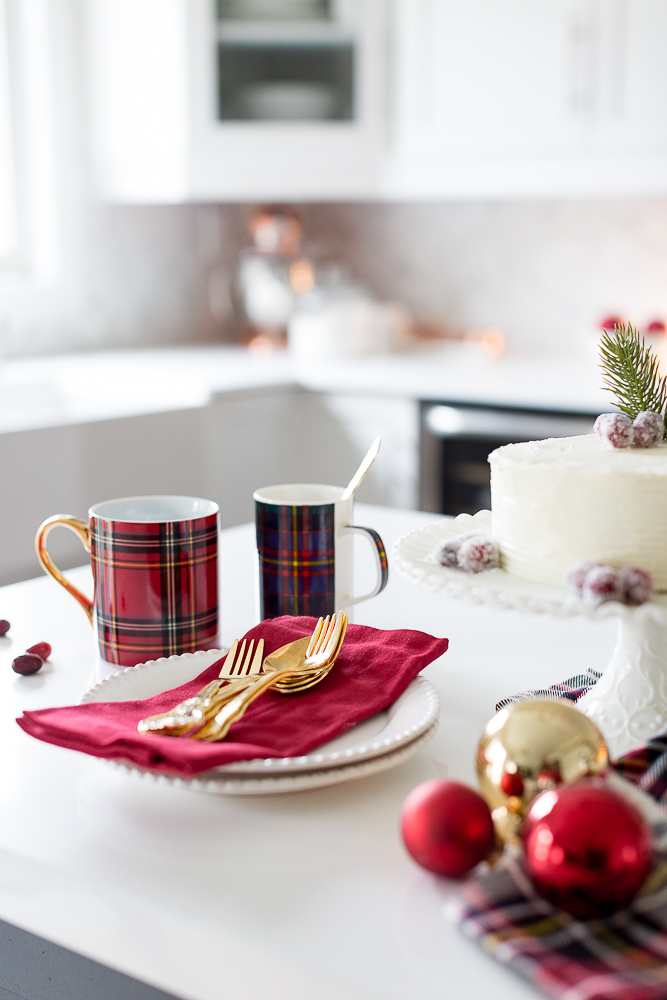 I found these plaid mugs a couple of years ago and I love digging them out every year for Christmas.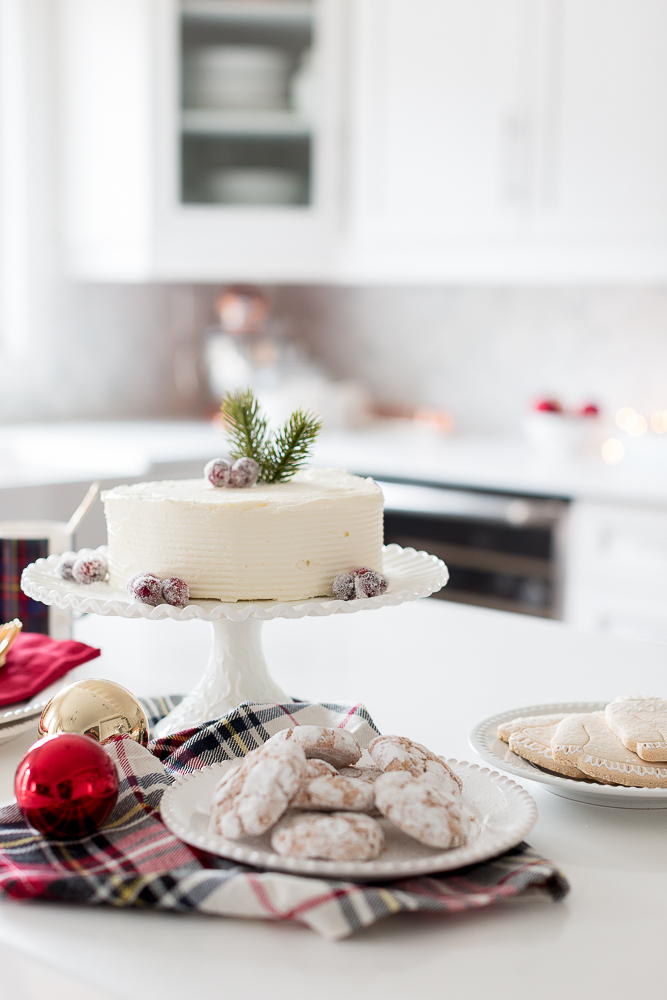 I bought a plain cake which had some pieces of chocolate on top. I took the chocolate off and added some sugared cranberries. Easy hack right?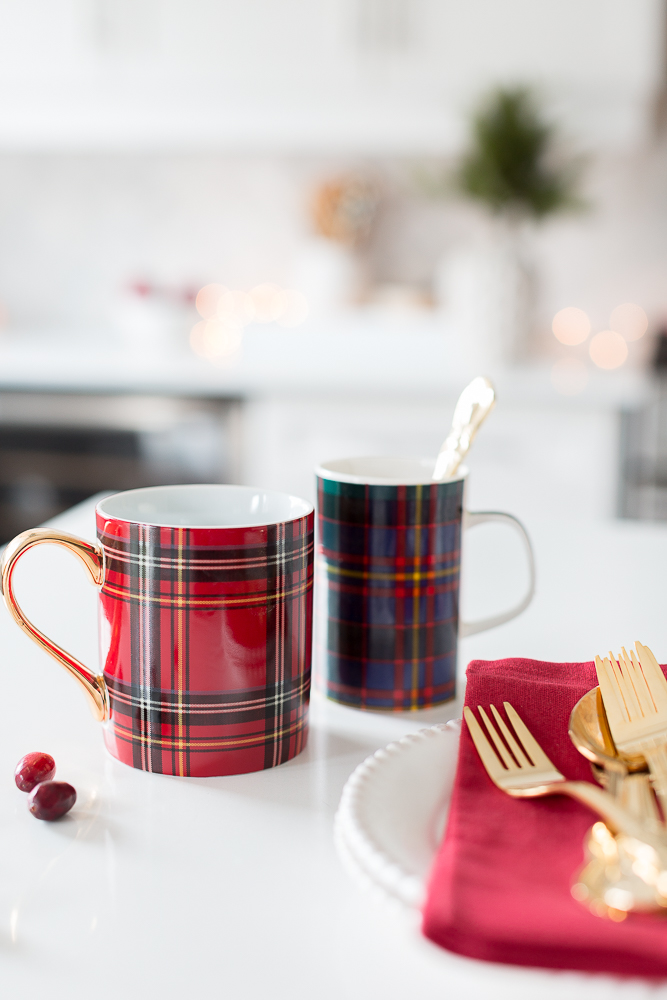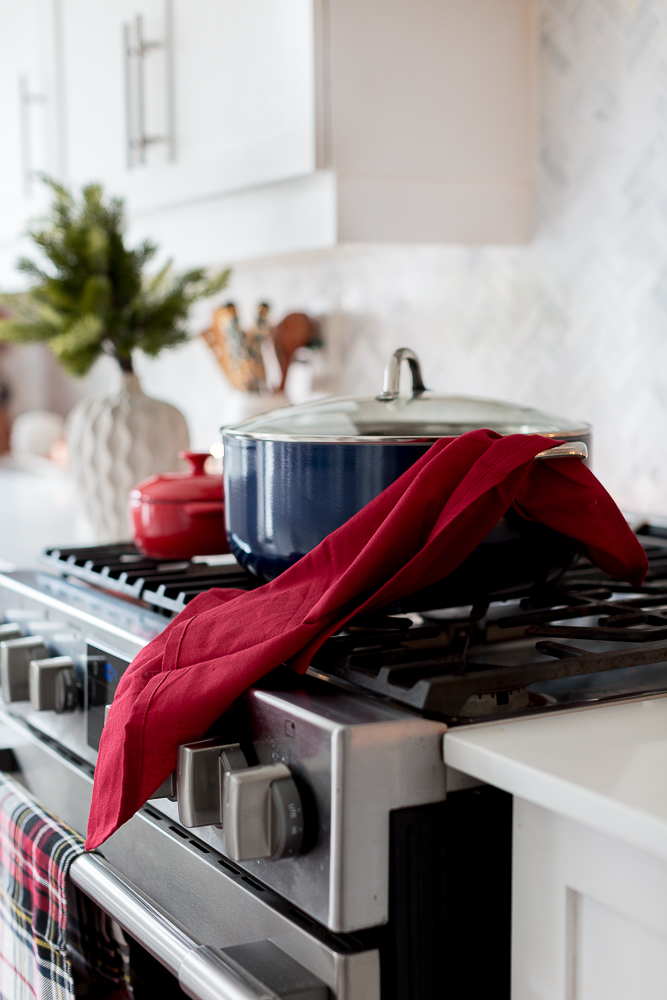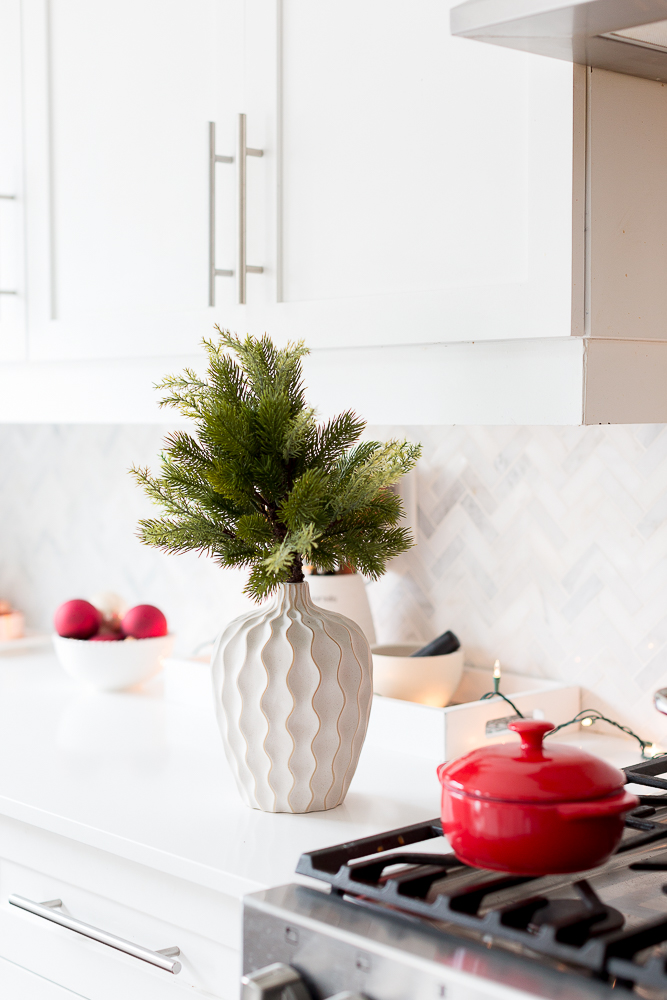 I have an entire collection of plaid wrapping paper and bought another pattern the other day. I also have to let you in on a little secret, I keep these wrapped boxes in storage and take them out each year. I just change the ribbon to match the
theme of the year. 🙂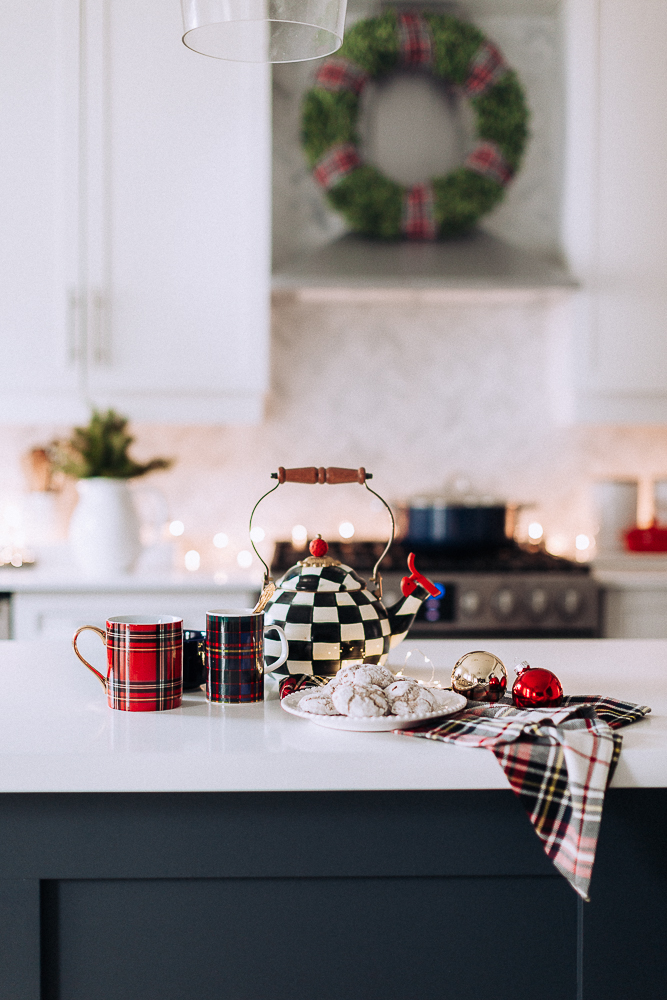 This is the photo I took while playing with some styling and the light. I usually end up liking my 'test' photo the most.  I had placed a boxwood wreath over the stove but I didn't want to take the risk of it getting damage by the heat so I'll be looking for a faux one.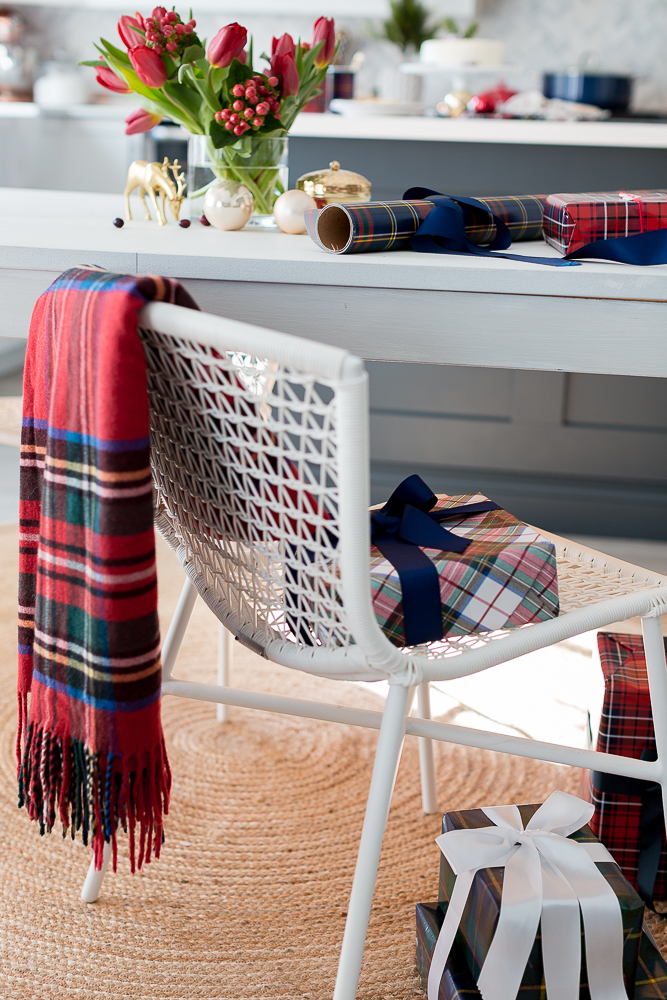 I also want to exchange this table and chairs for the winter and bring back my other table.  The Blanket is from Wayfair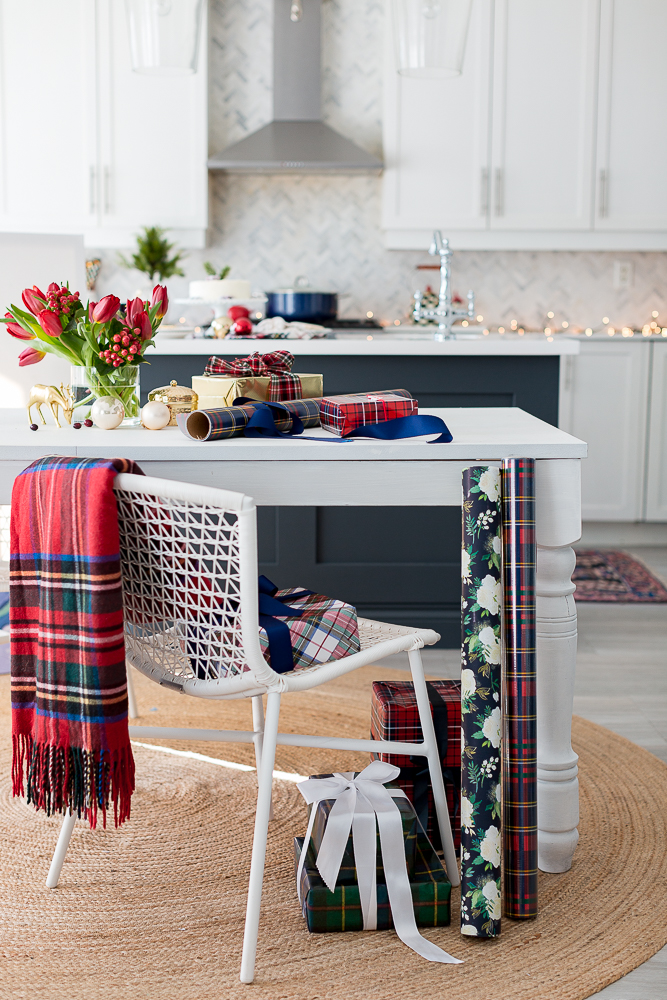 I think these chairs are perfect for summer but I think I want something a little warmer for the season. What do you think?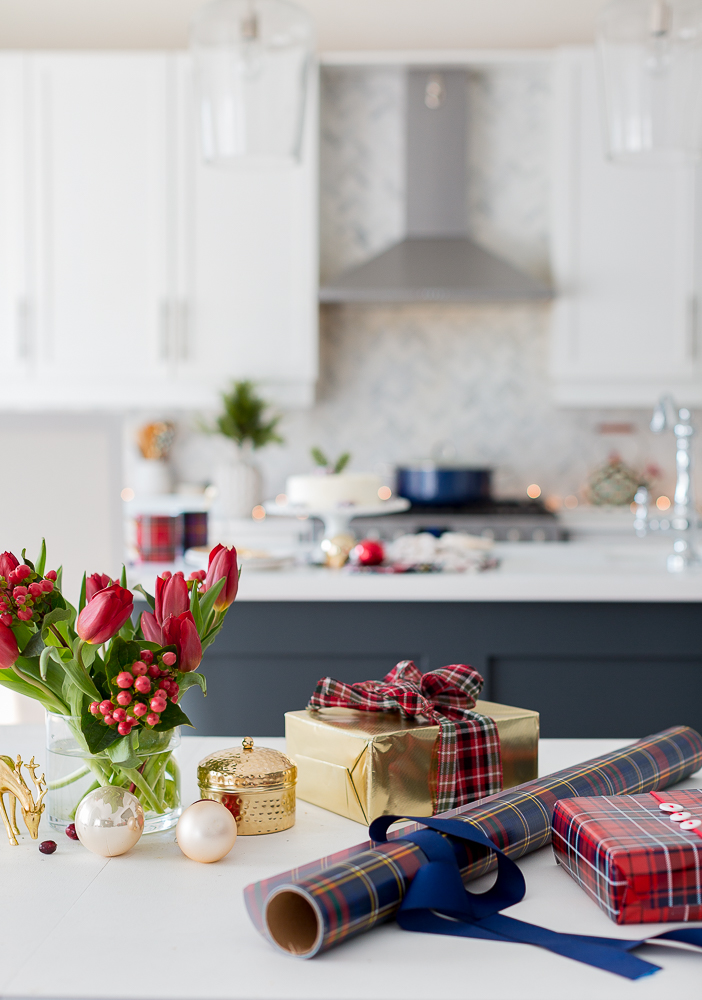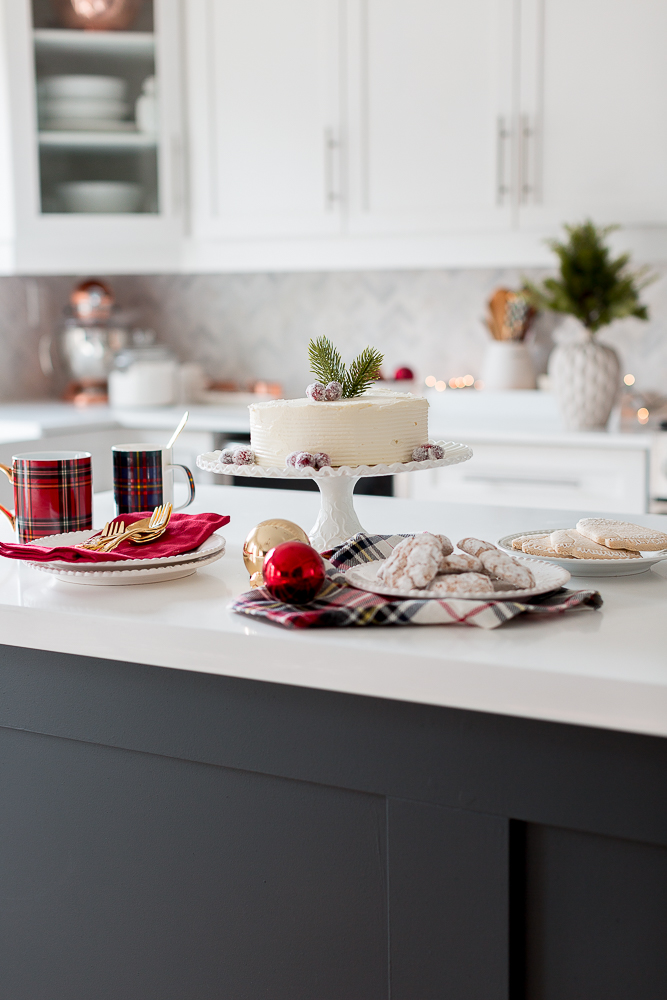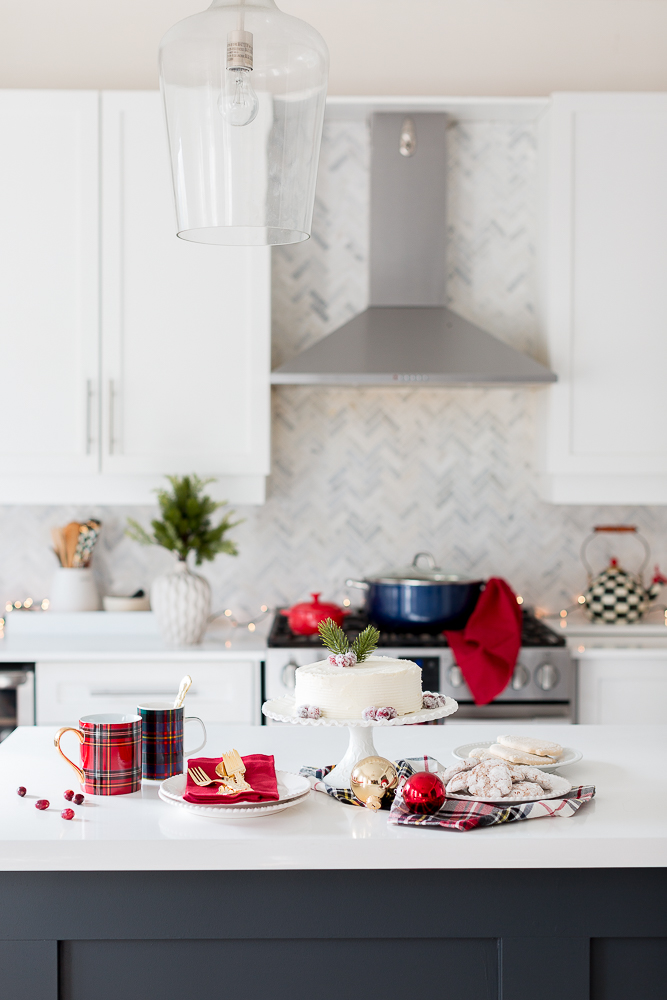 I'll share any updates I make to the kitchen later on in the season. But for now, I hope you find some inspiration from all these lovely kitchens.
Thank you so much for stopping by.
much love,
Lucy
Resources:
Chairs – ARTICLE
Plaid Mugs – The Grove
Plaid Paper- Hallmark
Plaid Paper – Zazzle
Kettle – Mackenzie Childs
Gold Reindeer – Wayfair
Red Tartan Blanket – Wayfair 
Island paint color – Collingwood by Canadian Tire (very similar to Hale Navy by Benjamin Moore )
Ella Claire | Nina Hendrick Design Co. | Zevy Joy | Boxwood Avenue
French Country Cottage | Craftberry Bush | Rooms for Rent | The Lilypad Cottage
My Sweet Savannah | Beneath My Heart | Nesting with Grace | Maison de Cinq