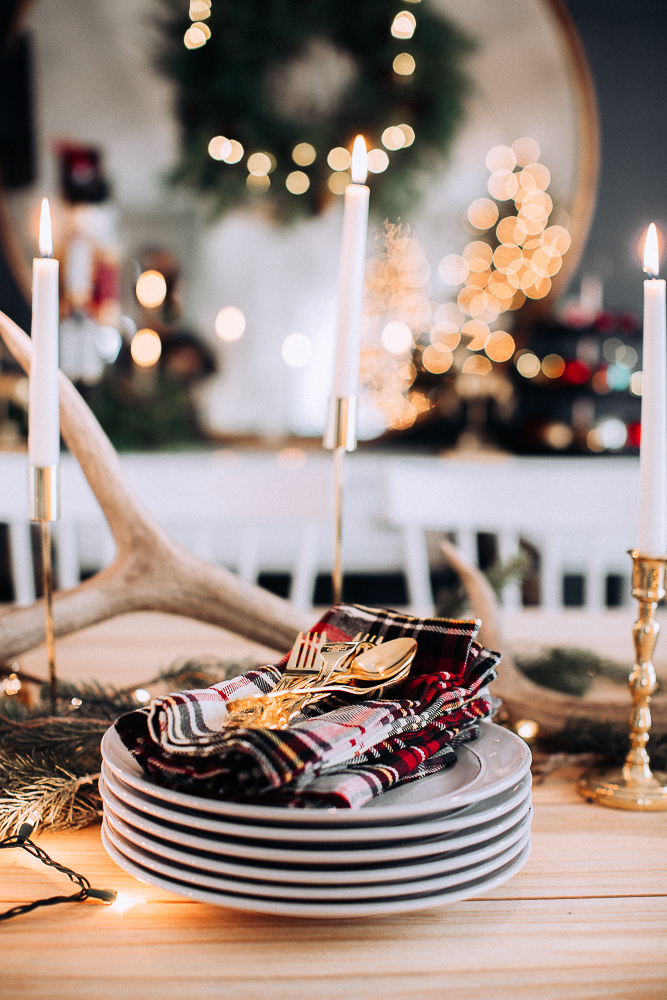 Hello friends. I hope your week is going well so far. I'm excited to be joining my friends again for the Seasons of Home, Christmas Tablescape edition hosted by my friend Kristen.
You know something?, I have very talented friends who I LOVE but make me feel like I suck. LOL.   Well THEY don't do it , I do it to myself.
But as you might know, I've been experimenting with darker traditional Christmas colors and even though I LOVE neutrals, I needed a change. It feels like I've been doing white and neutrals for way too long and those who know me, can attest that I tend to get bored very quickly. I'm even a little surprised that I've lasted this long without change.
Having said that, when I see all the gorgeous neutral Christmas colors and the beautiful tablescapes from my talented friends, it makes me second guess my decision and it become a crazy battle in my head. Ha.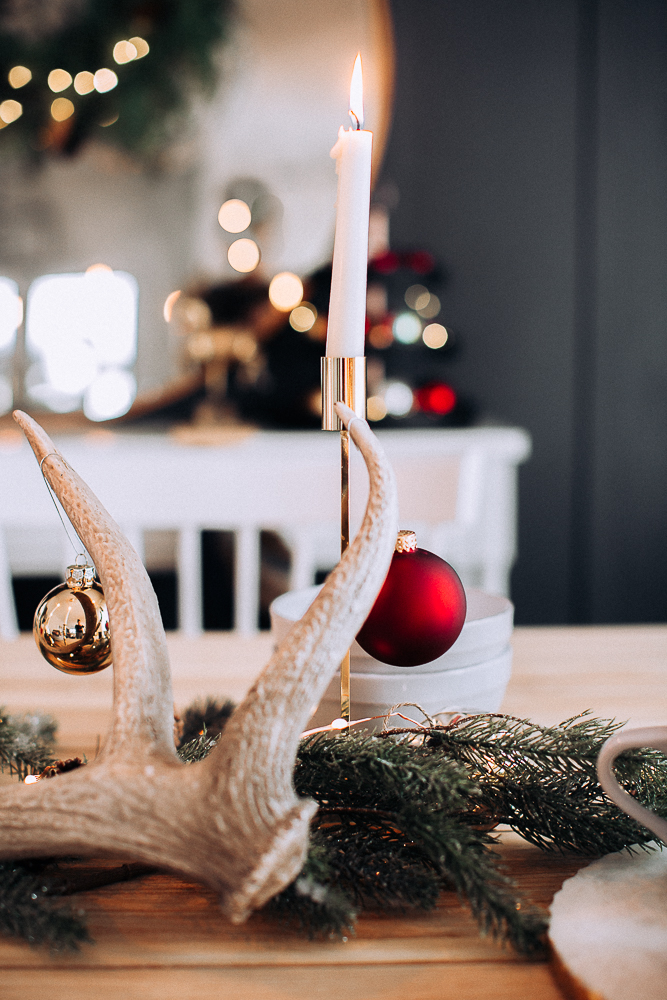 But here goes anyway. As you have probably already noticed, I painted this wall with a dark gray. It photographs bluer than it actually is. The color is 'Midnight' and it looks nice but  I'm  not too sure it's going to stay this way. So don't be too surprised when you see this space next time. 😉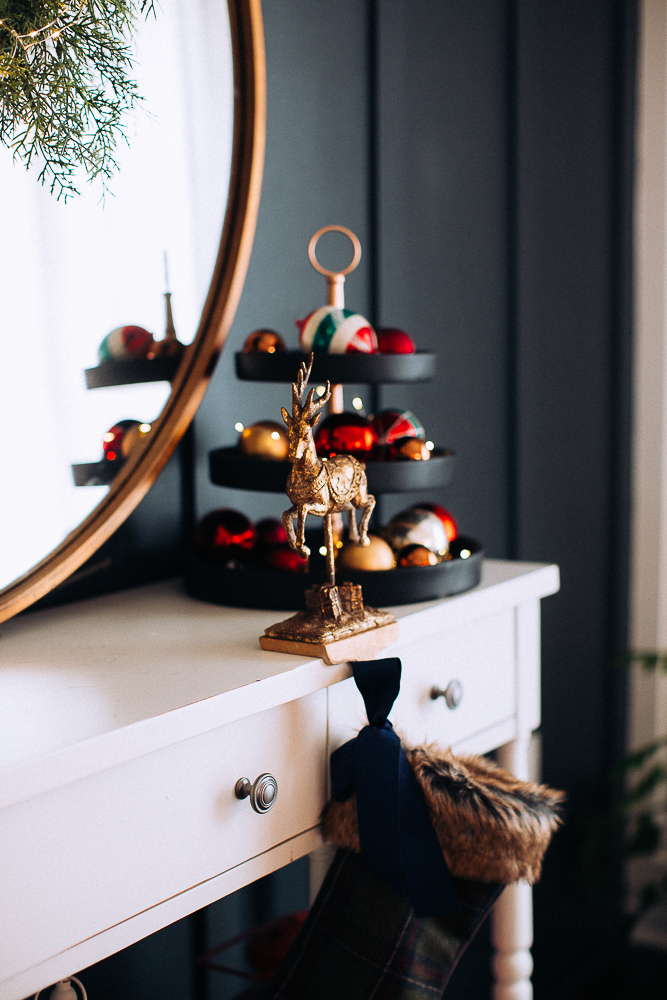 I do love how the gold and the red look against a dark wall.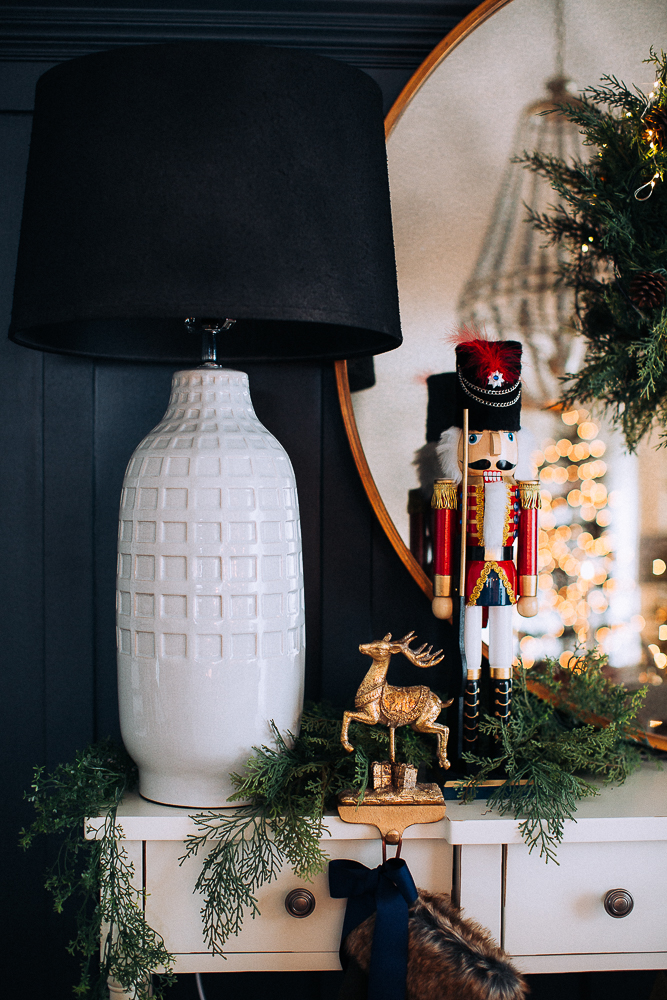 And you might remember this handsome guy from THIS post. You can find this beautiful stocking holder HERE. It's super affordable  🙂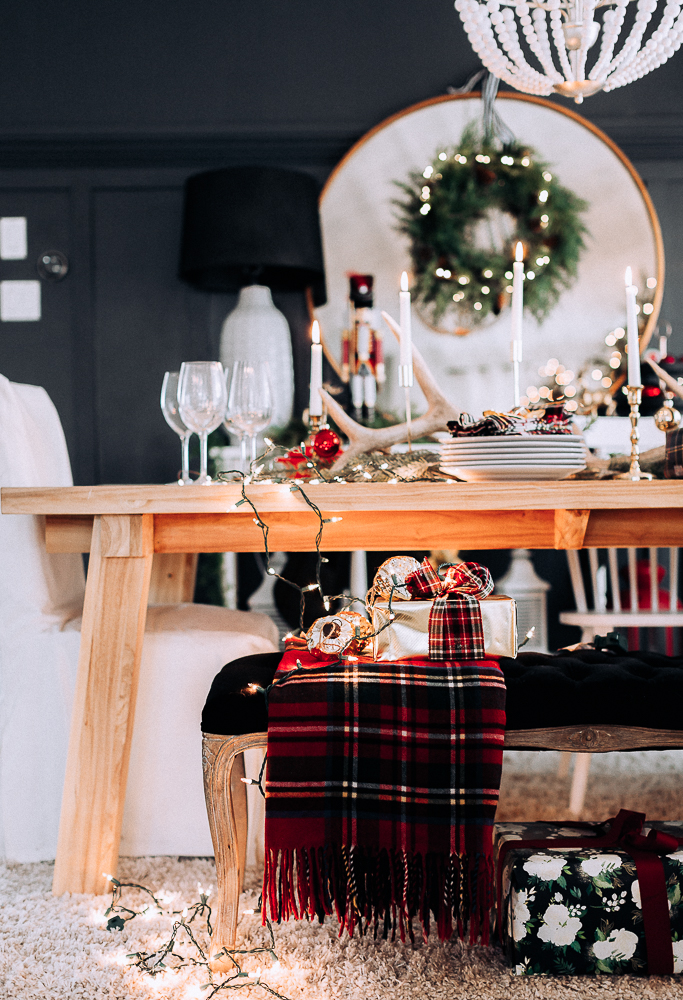 I wanted to continue the use of plaid here on the table. You can find the throw HERE.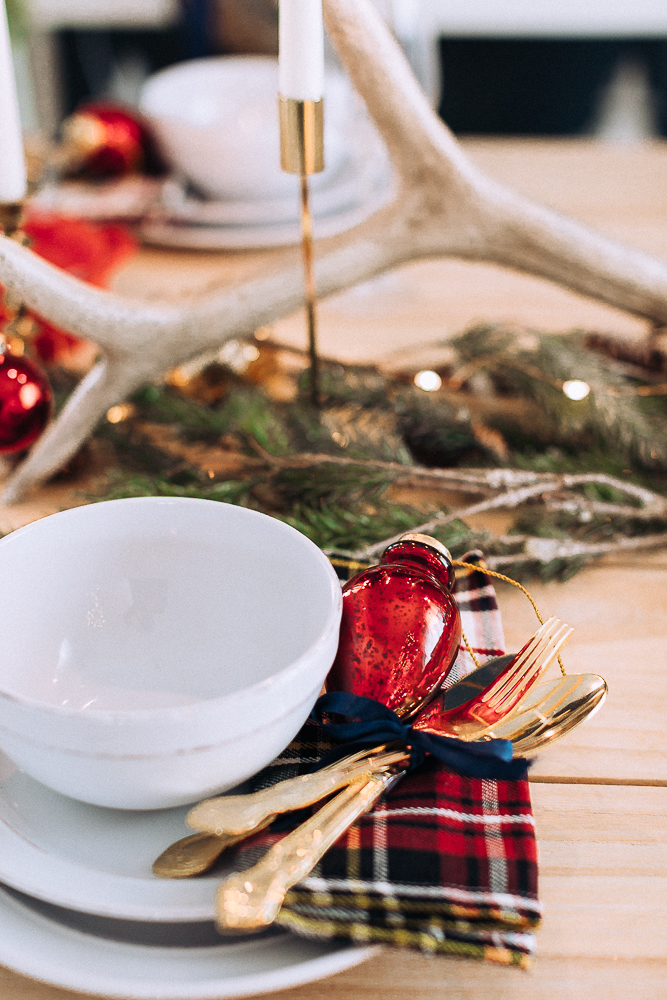 And I do love how the white and red look so Christmas'ey'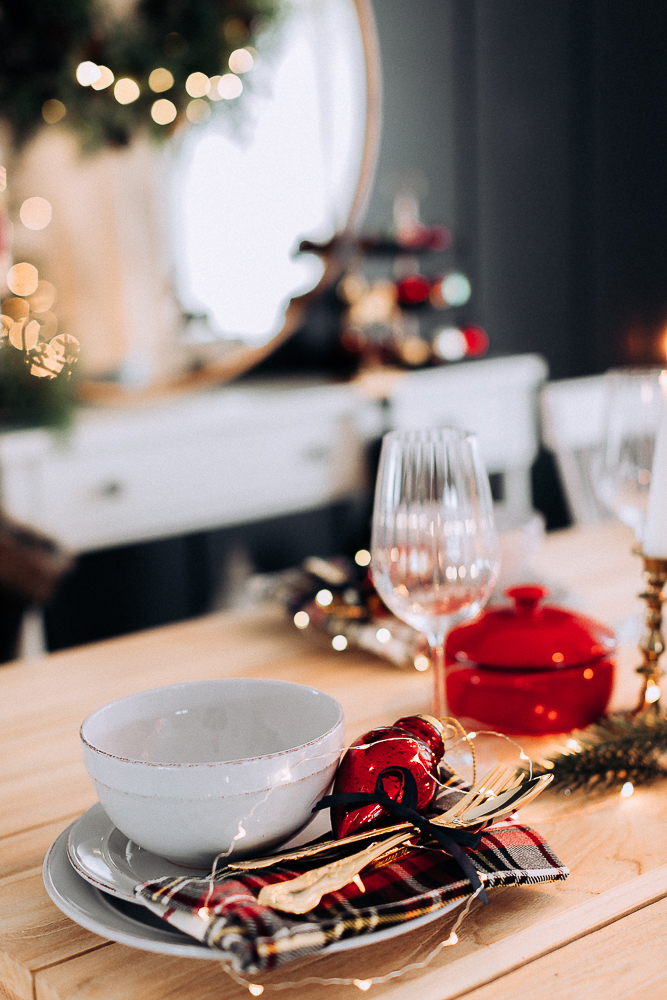 I had these mini battery operated string lights and I think they add such a festive touch to each tablesetting.  I also LOVE these napkins that I got at Homesense. I couldn't find the exact ones but I love THESE as well.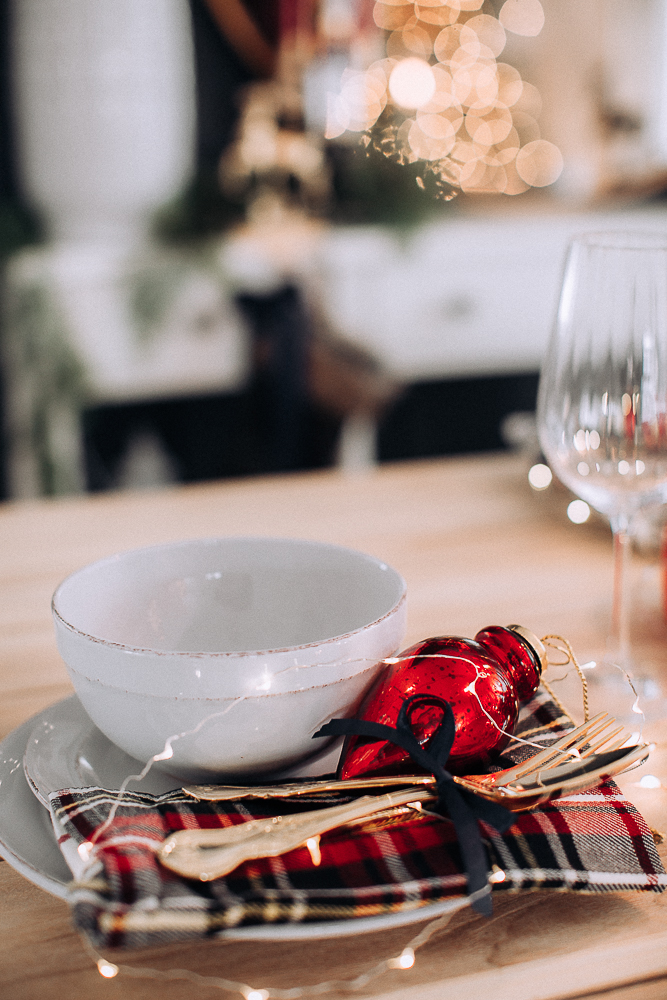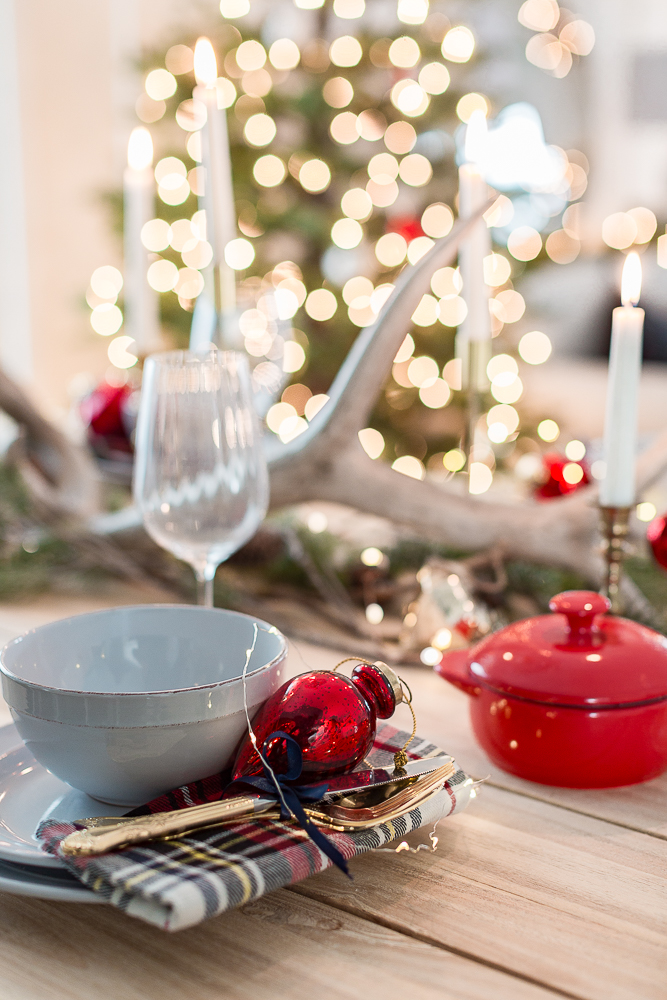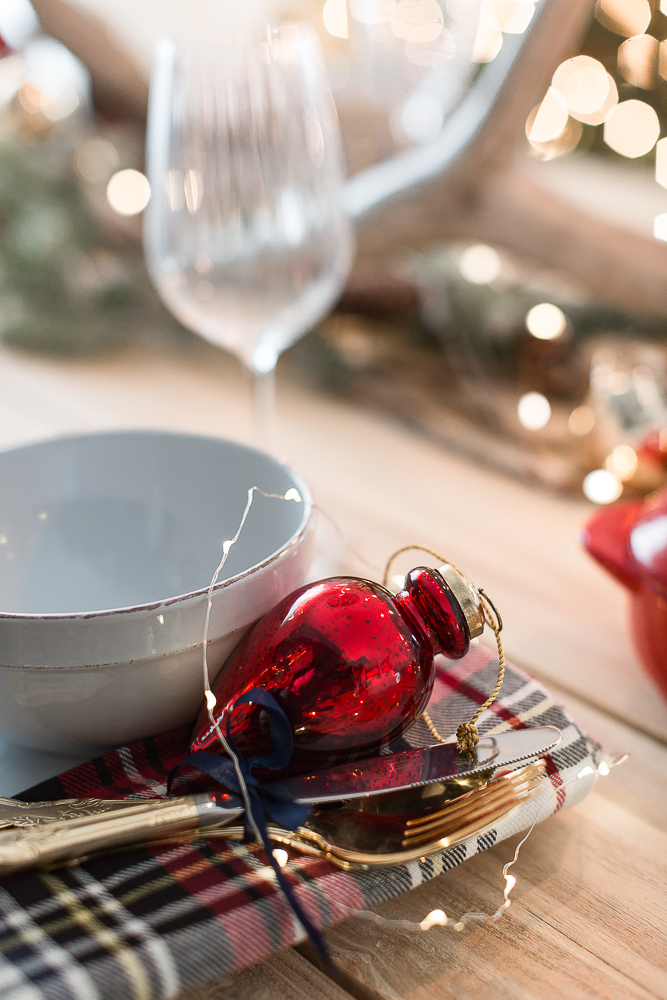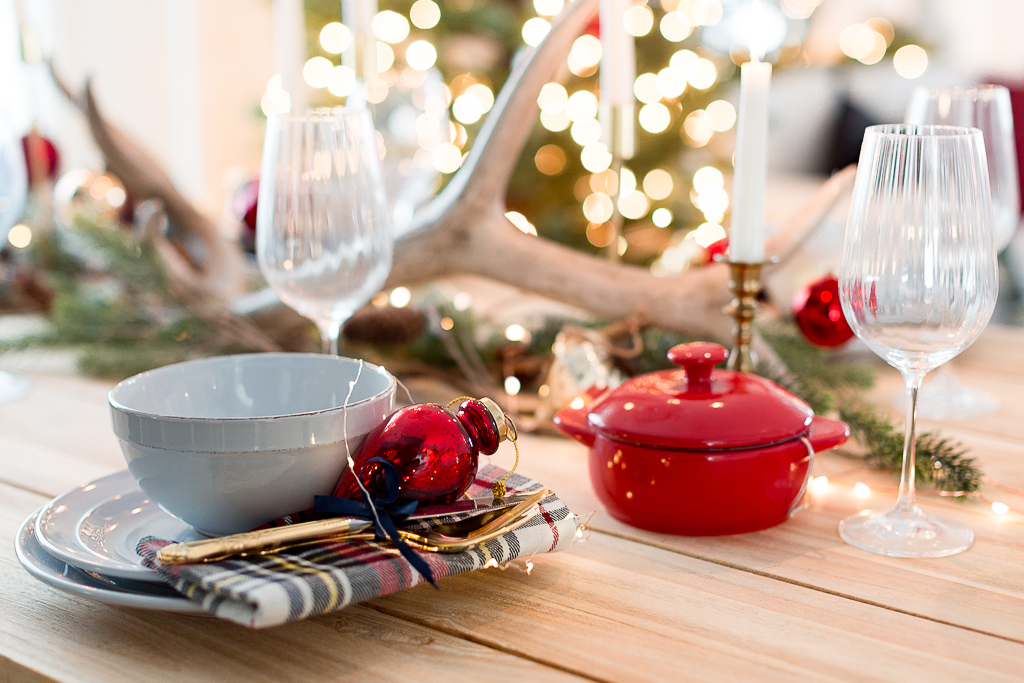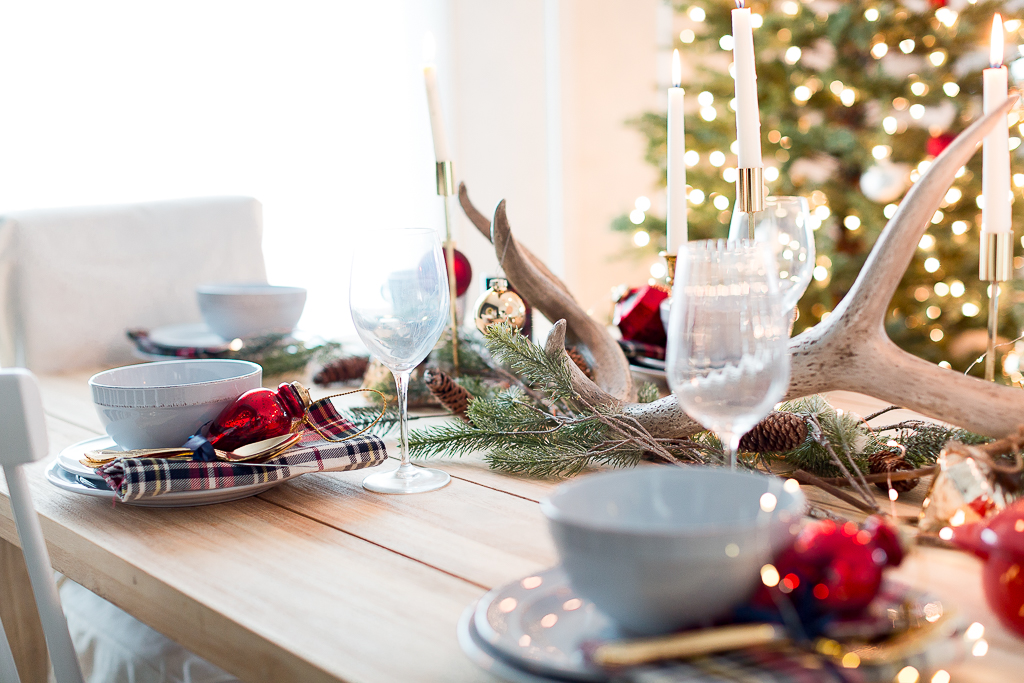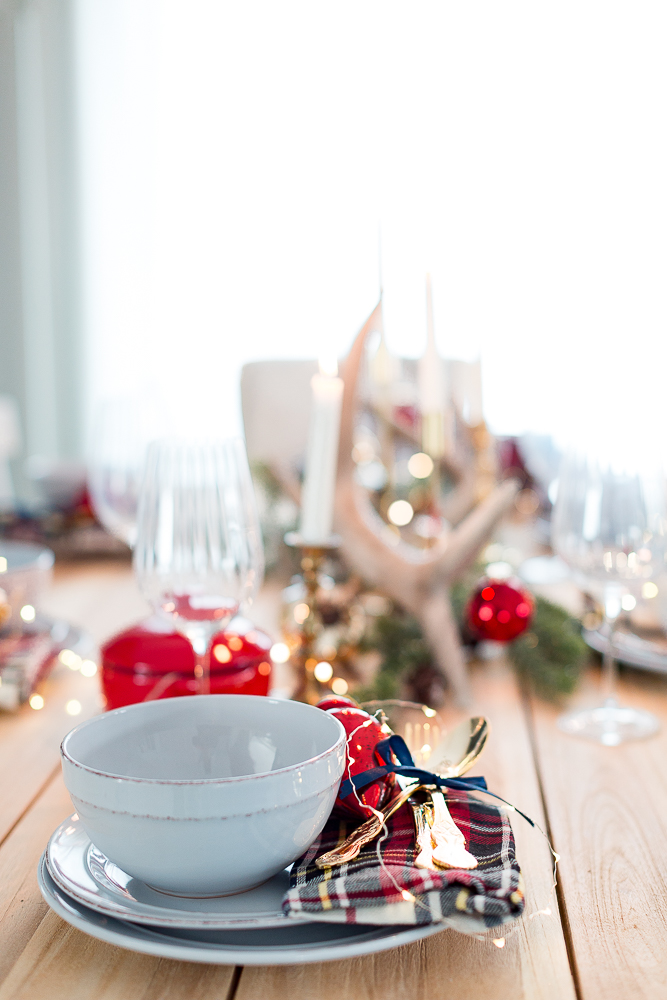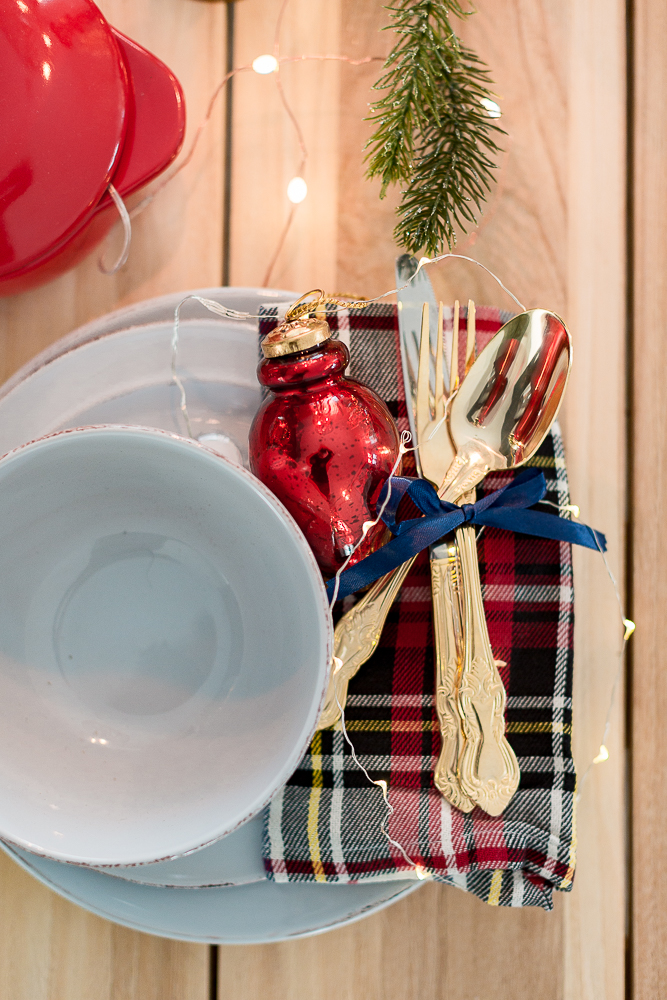 I used a cute little satin ribbon to tie the cutlery …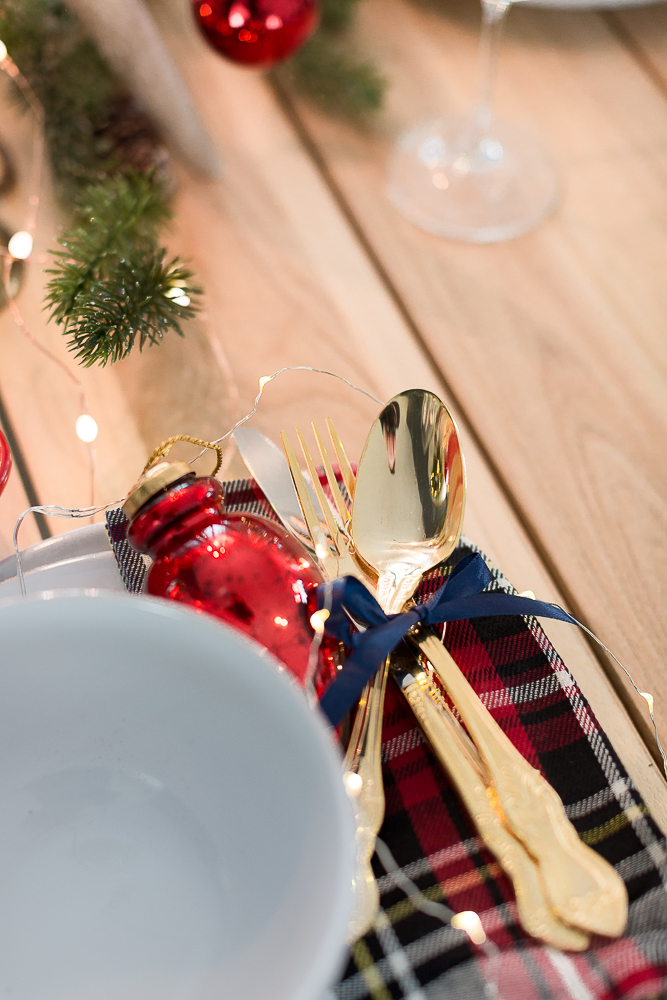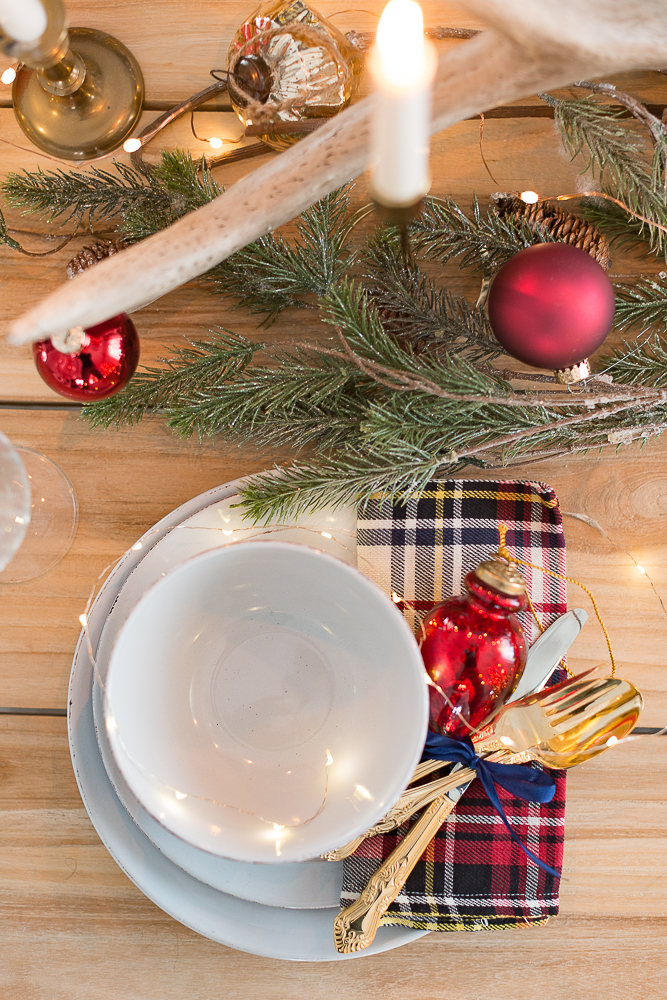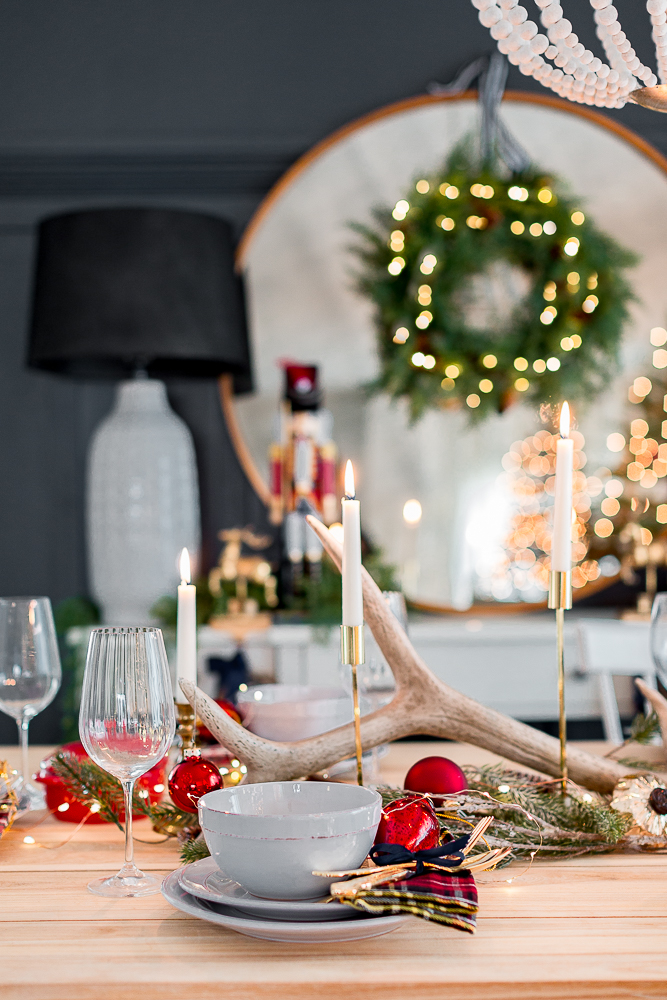 There's so much sparkle from the trees which makes the entire space feel so joyful; in my opinion of course.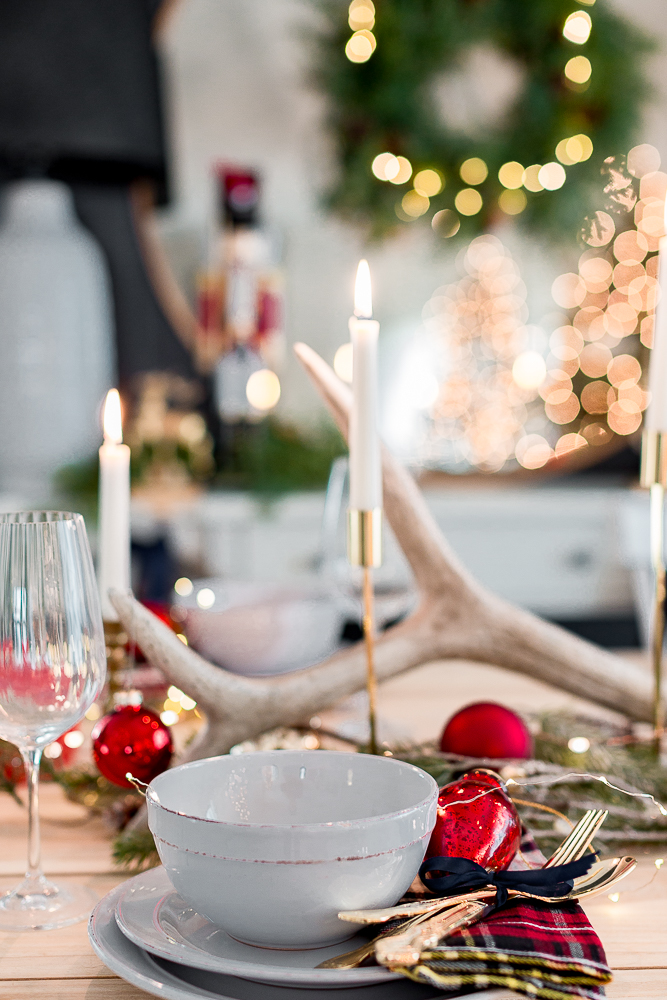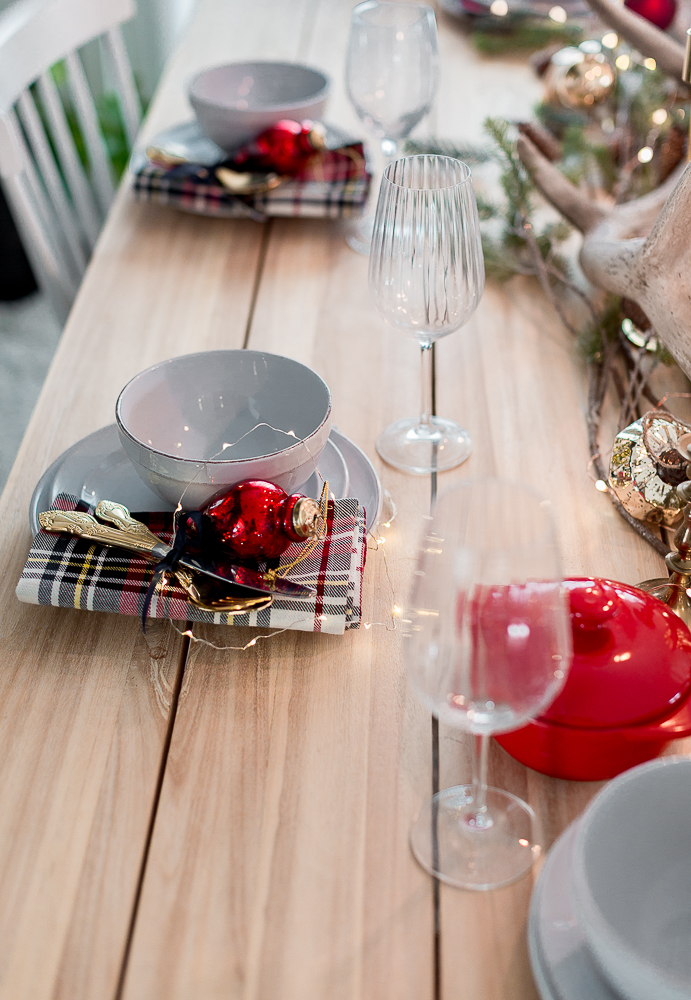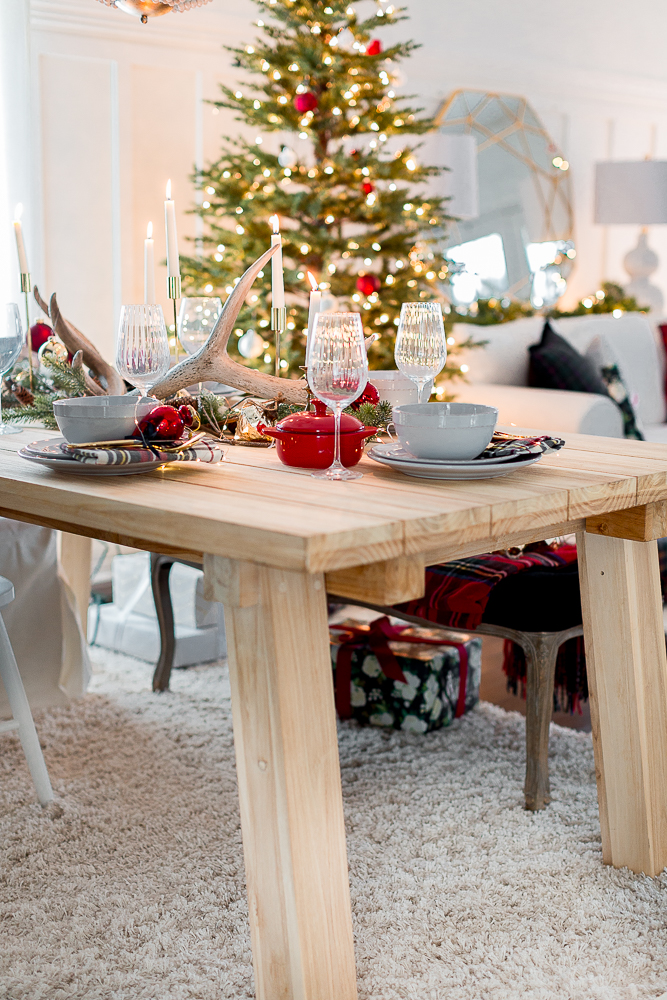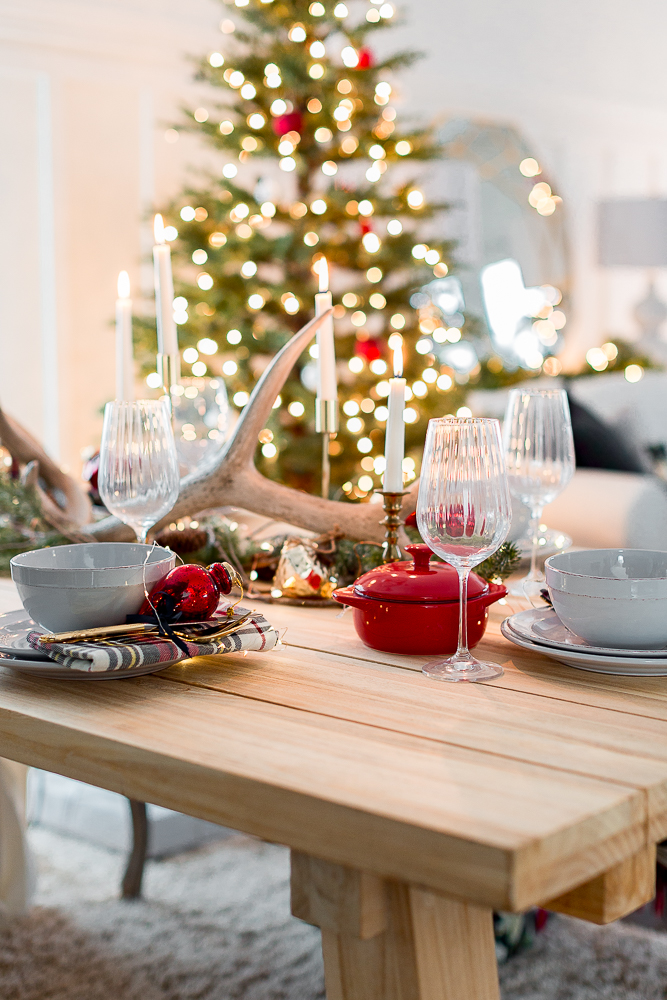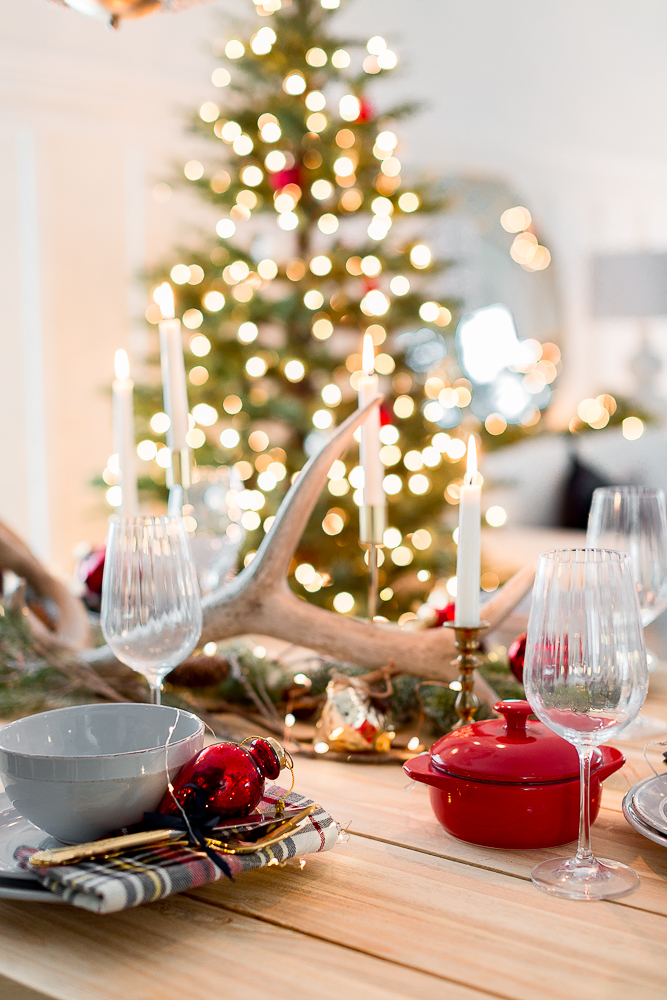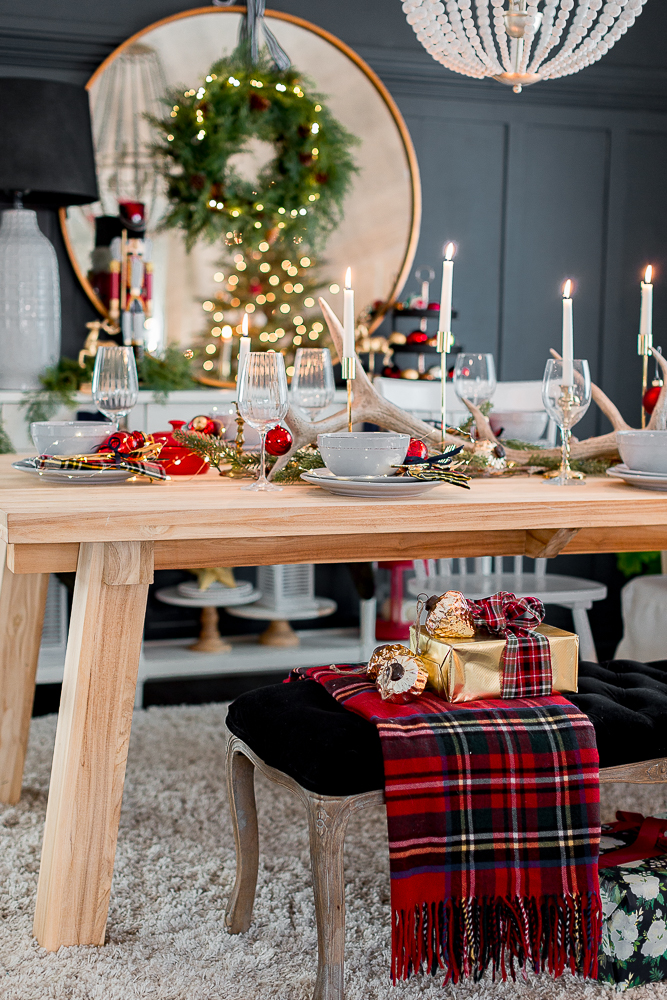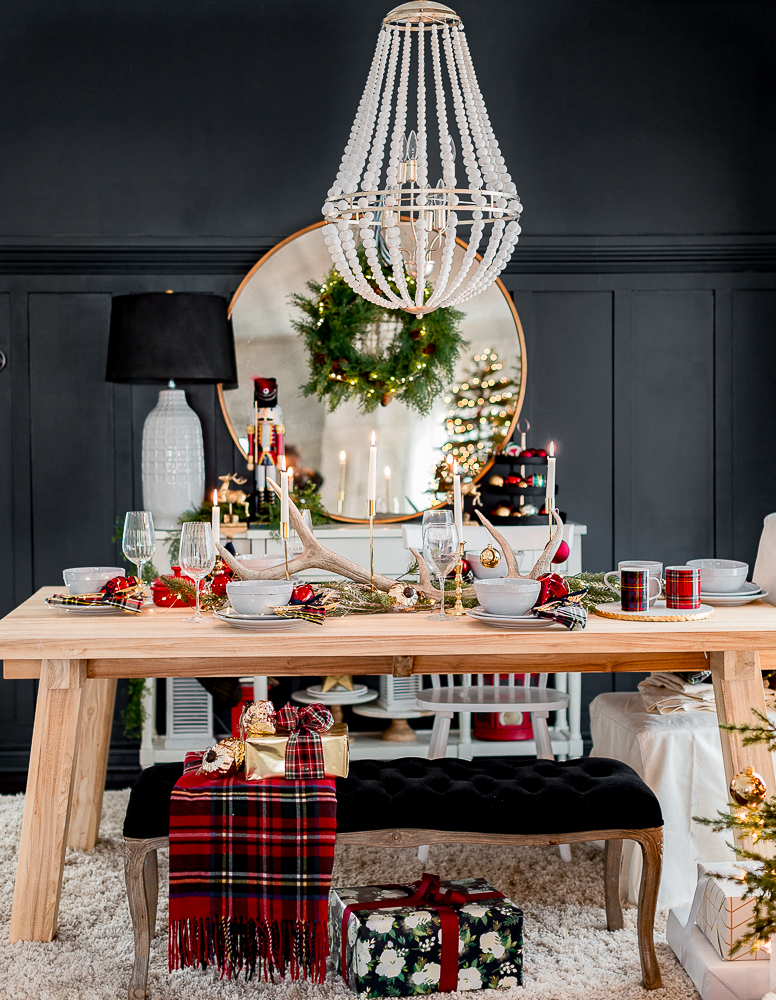 Here's a better look at the entire space. You can find the large antler HERE.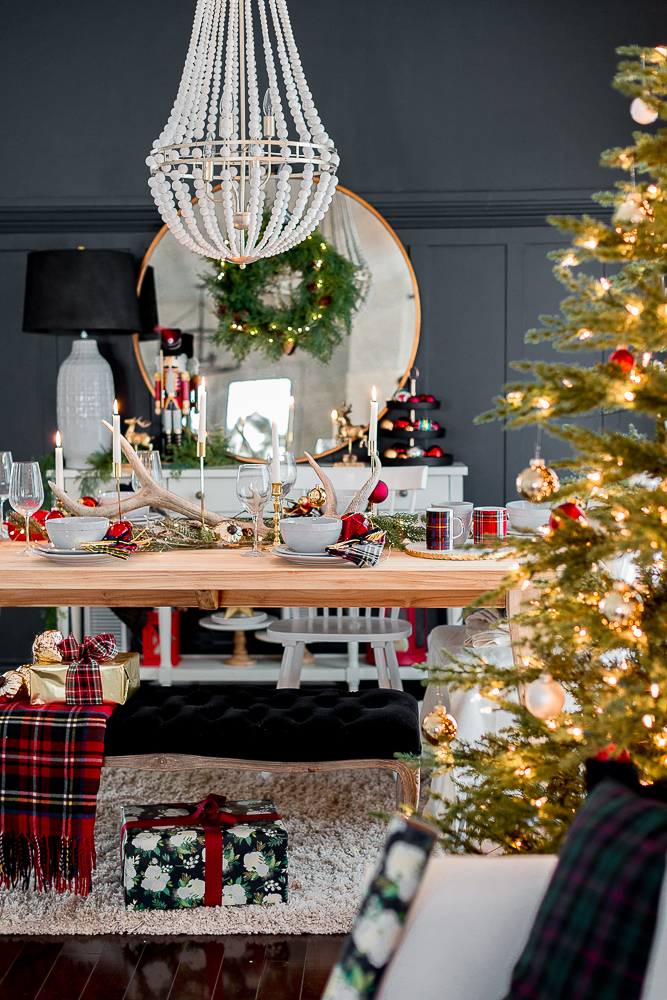 I will be changing the chandelier either back to my gold one or a more modern one. I just find this one a little more suitable of the summer time.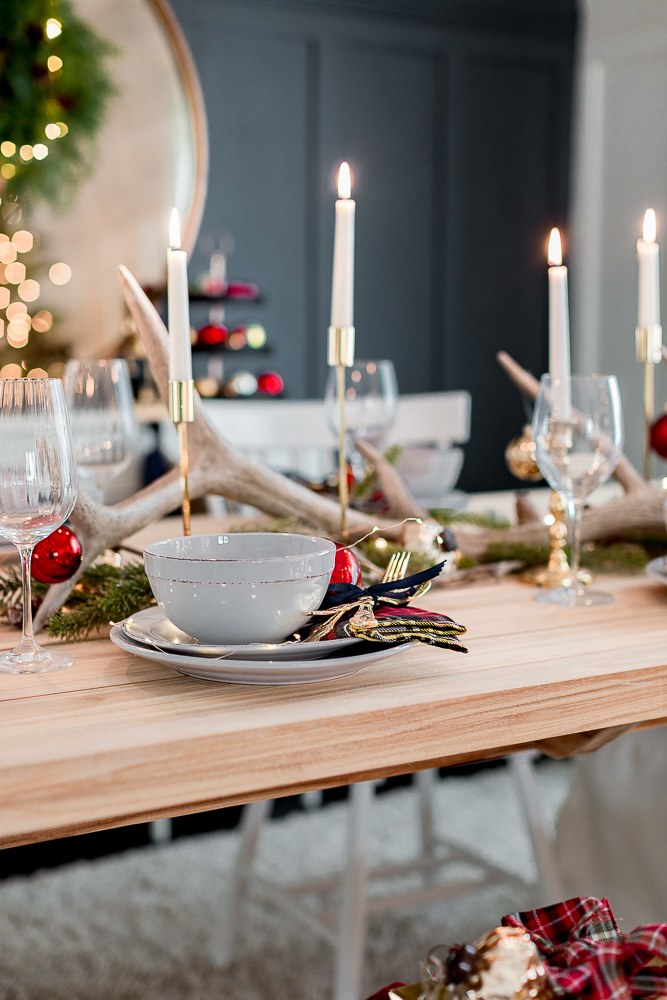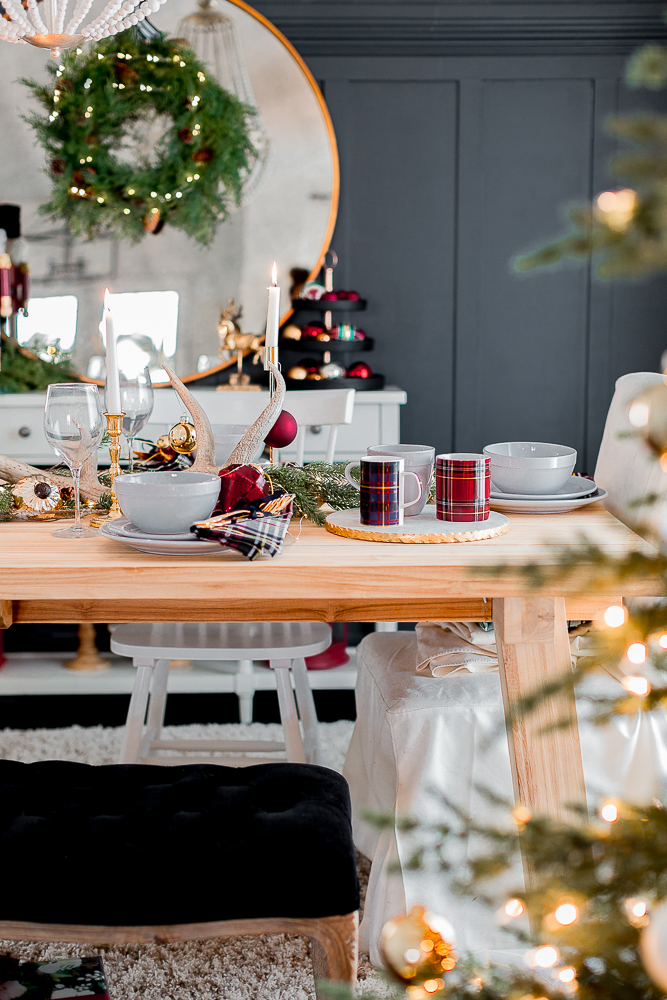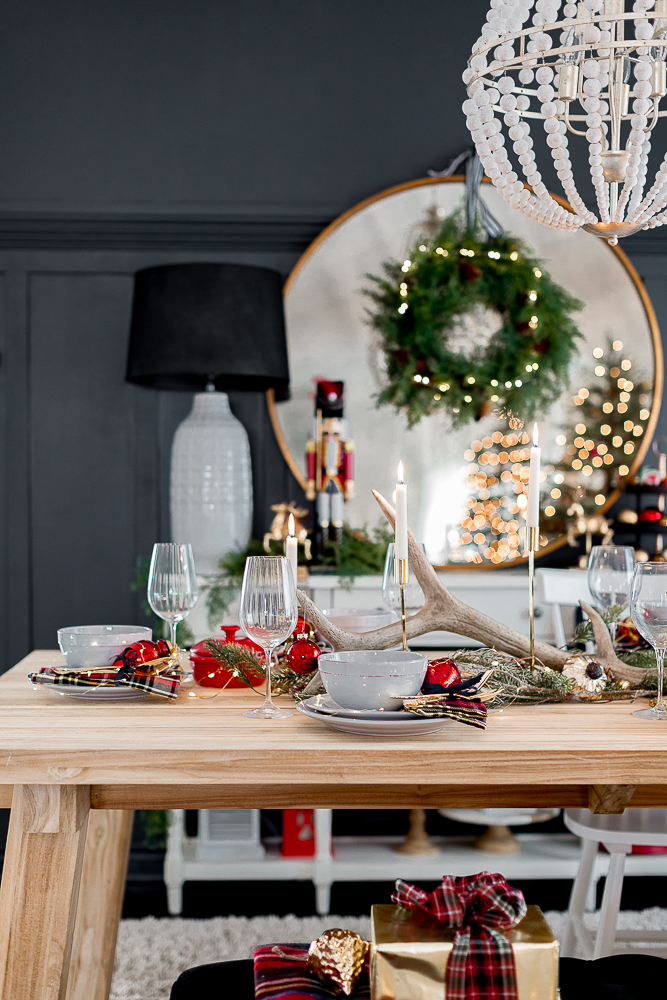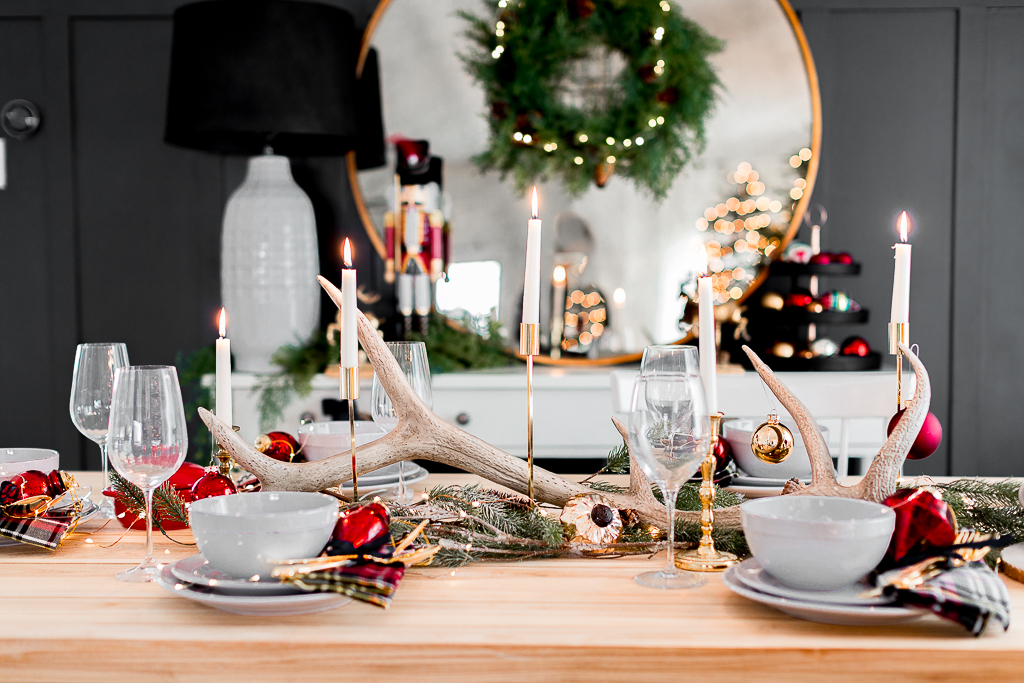 I'm also unsure about the table. If you follow me, than you might know that this is an outdoor table. So I might change it back to my usual dining table.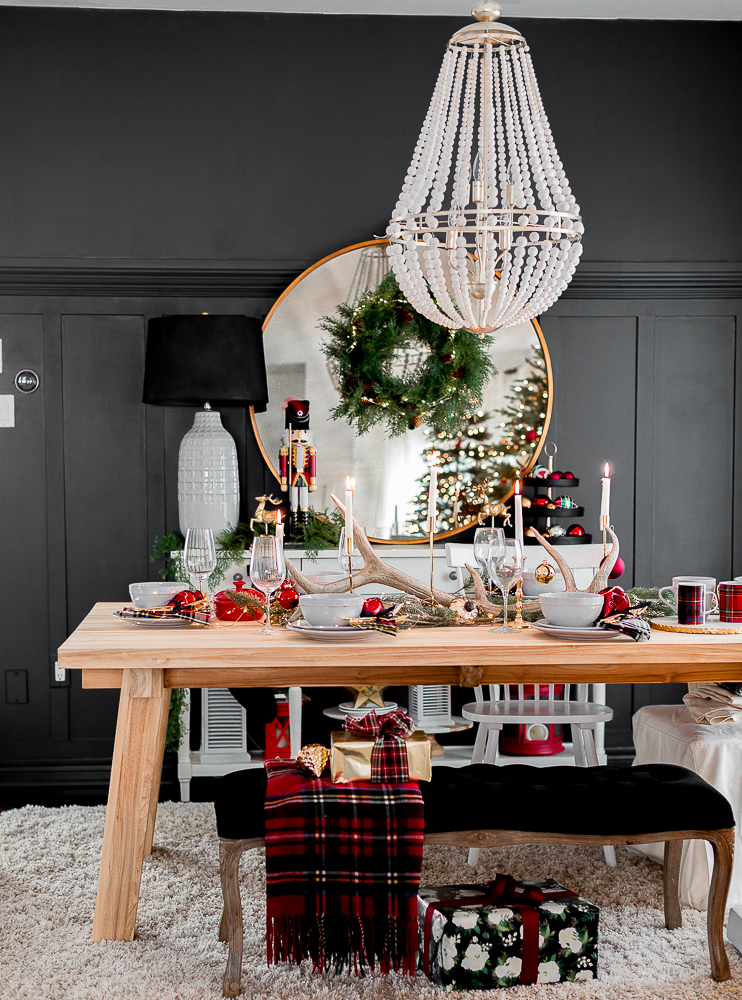 Hubby likes it here but I think he might just be saying that 'cause he doesn't want to move it again. HA (poor guy)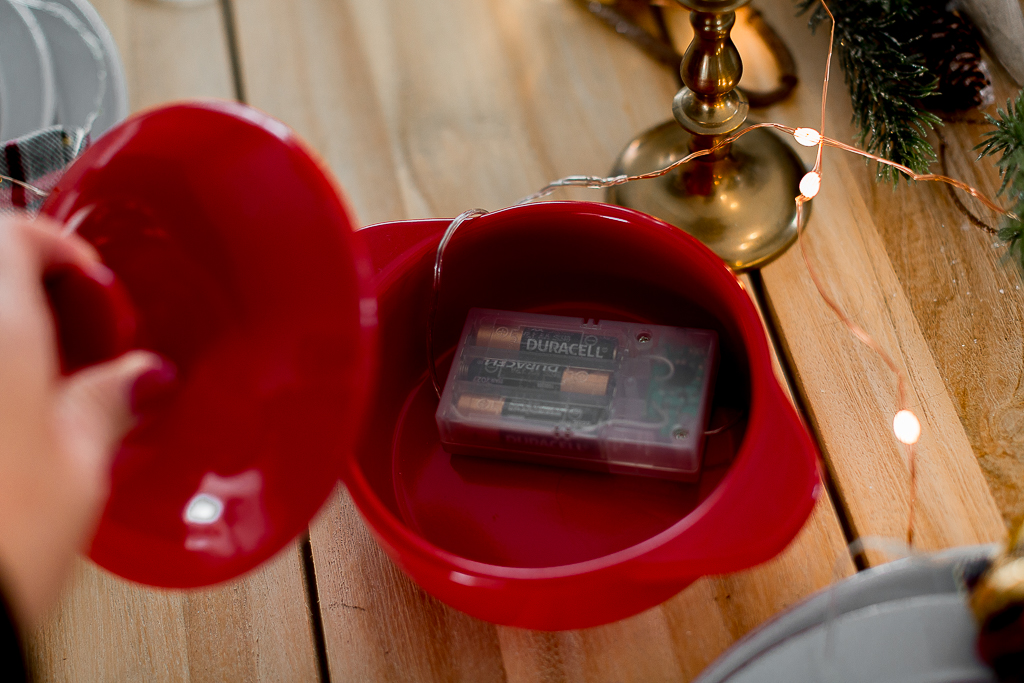 You can obviously hide the battery pack, which is set on a timer, under the greenery but I hid it inside the little pot. shhh.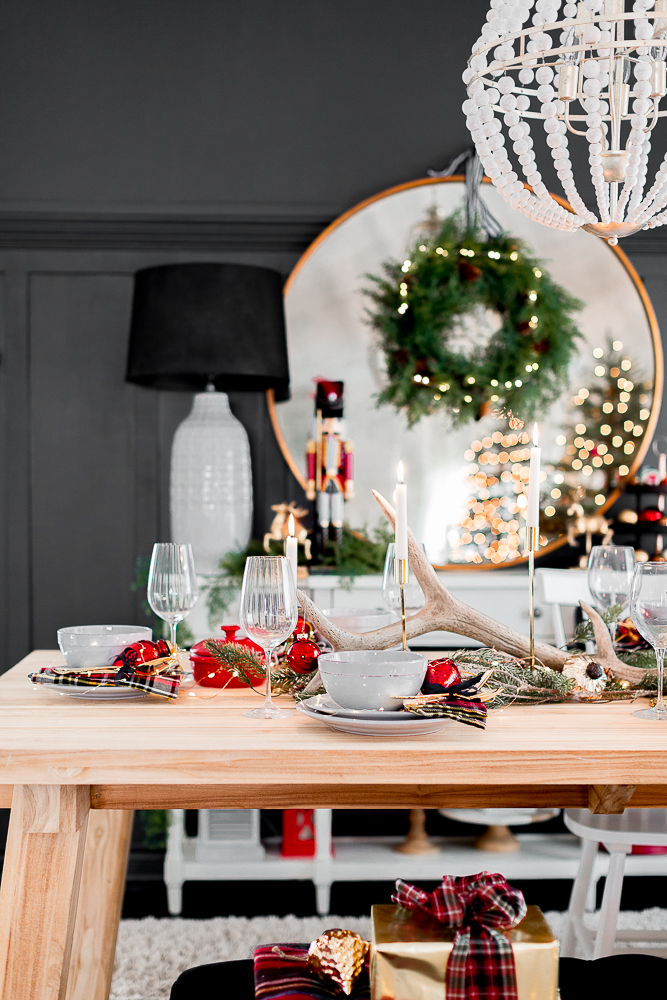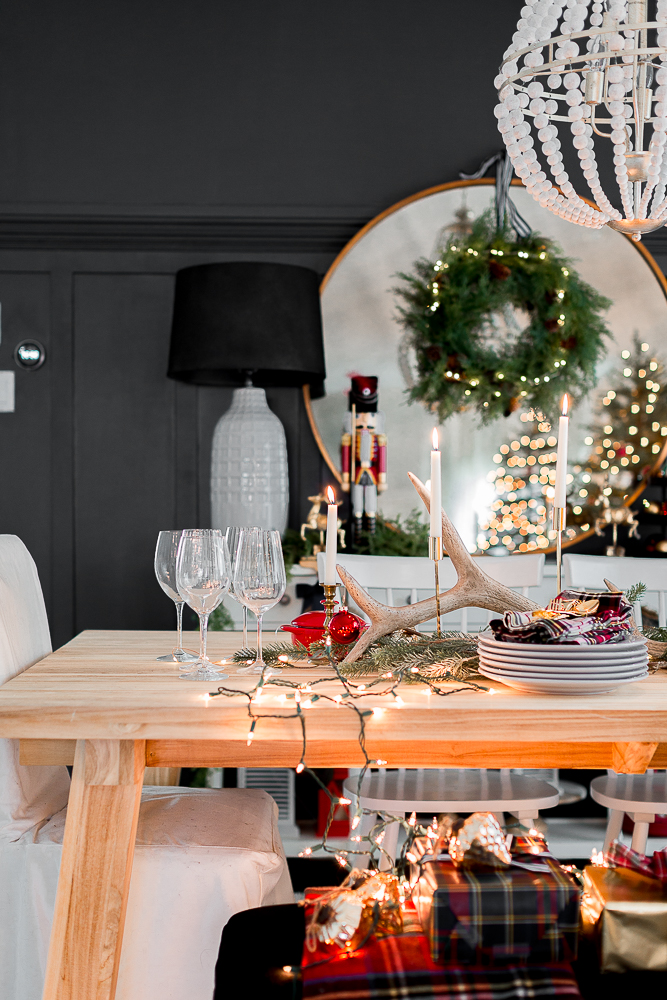 So there you go. That's my 'traditional' tablescape. Don't forget to check out the gorgeous tablescapes below:
Ella Claire | anderson + grant | Home Stories A to Z | Julie Blanner
Dear Lillie | My Sweet Savannah | French Country Cottage | Rooms for Rent
Craftberry Bush | Boxwood Avenue | Inspired by Charm | Nina Hendrick Design Co.
Love Grows Wild | Zevy Joy | Maison de Cinq | Liz Marie Blog