Hello friends. I hope your week has been going well. Hubby was away again and usually that means my days feel much longer but it also means that I don't have to shower or cook elaborate meals.I think he would argue the 'elaborate meals' part. Ha
But is it just me or do meals seem a little more relaxed when your partner is away?
I'm also excited for him to see our new tan leather sofa.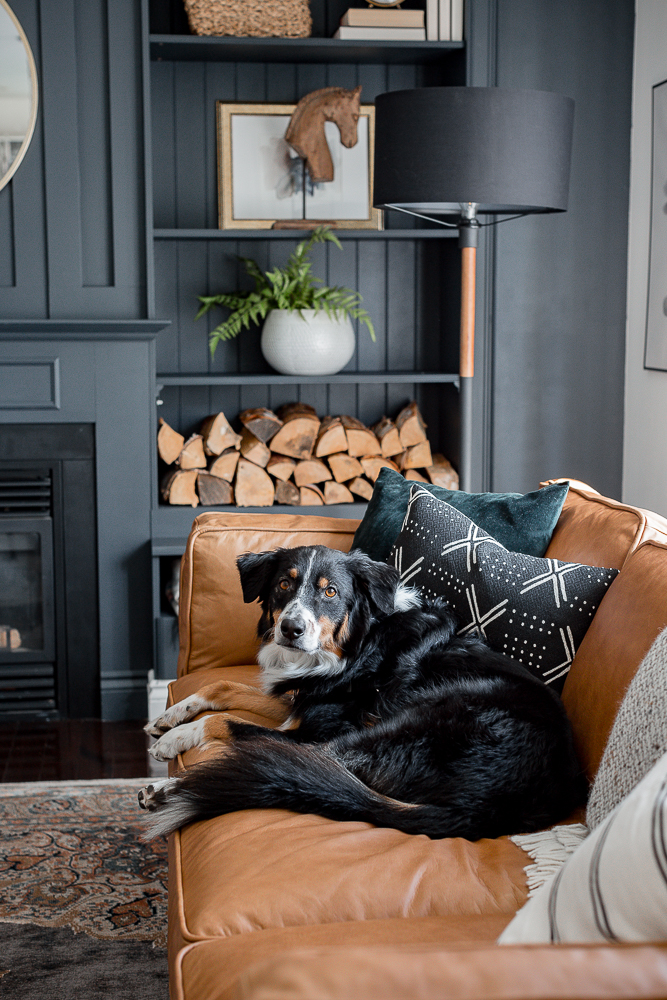 Surprise honey!!!  Actually, he knew that my friends from Article and I had partnered again and he loves this couch as much as I and Brody do.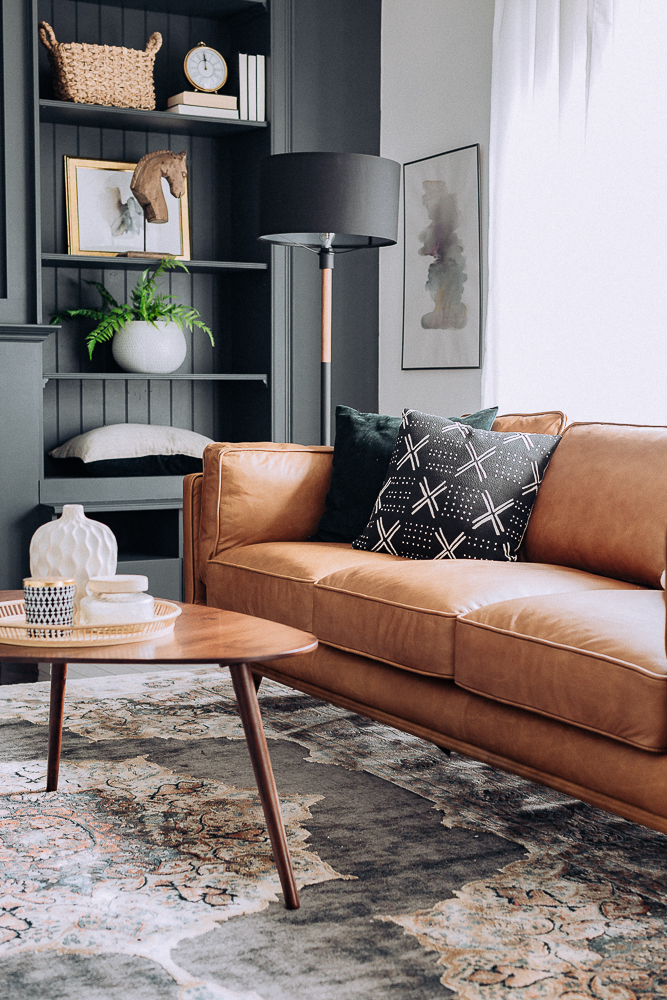 I knew that the contrast between the tan leather and the dark shelves would look great. I love the look and it reminds me of an old cigar room. Even though I've never been into a cigar room, I think this is what it would look like. ha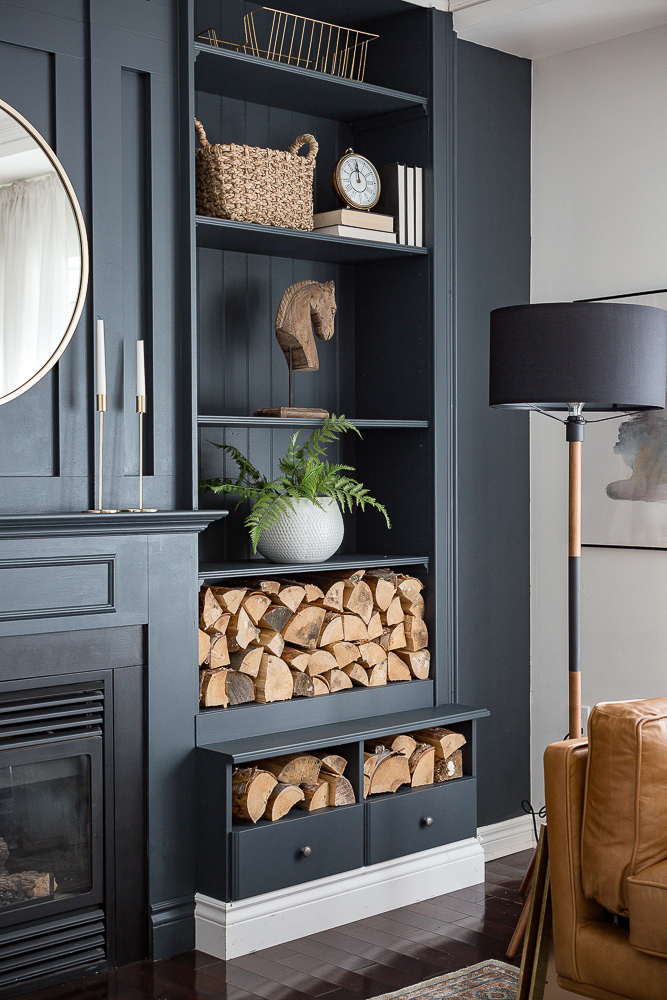 I also added a few logs of birch firewood to the bottom shelves. I'm very tempted to do the entire right side.  I'm not too sure yet. I was worried about little critters in the wood. There was no 'visible' bugs and I sprayed the wood with bug spray outside prior to bringing it in.  Fingers crossed. (Also, after seeing these photos I'm convinced that I will be painting the baseboards the same color of the shelf.)
You can find the lamp HERE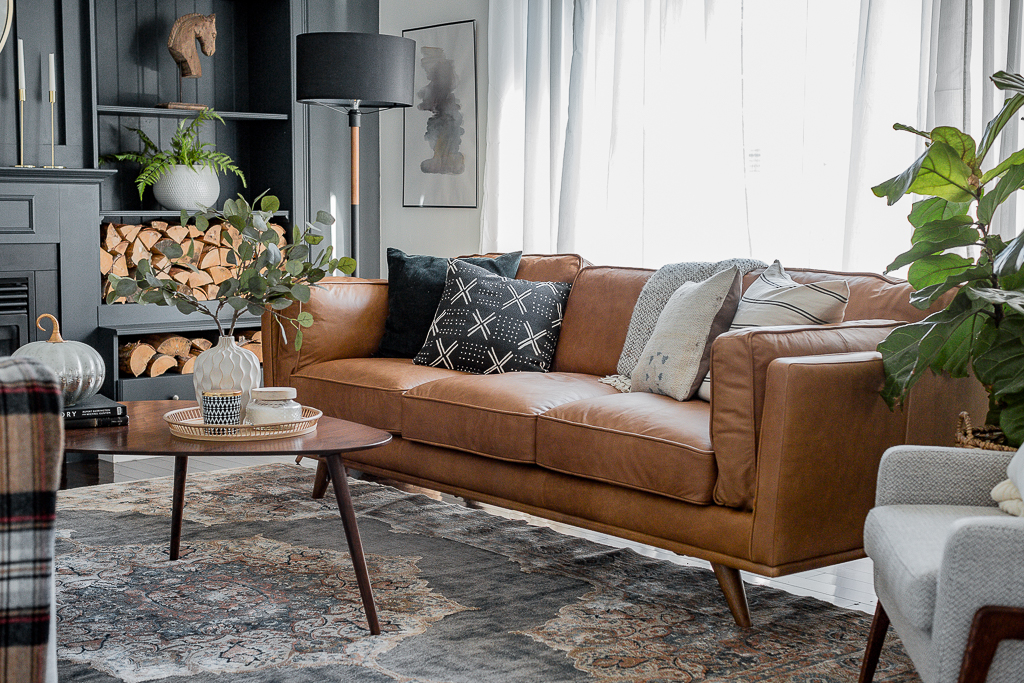 We had two leather couches while the kiddies were growing up and I know first hand how practical they are when it comes to being long lasting and resistant. Our kiddies are older now so I don't have to worry about that but
in case you were considering a new leather couch. I can certainly recommend this one. It's super comfortable, soft and big enough to lay on and great price point.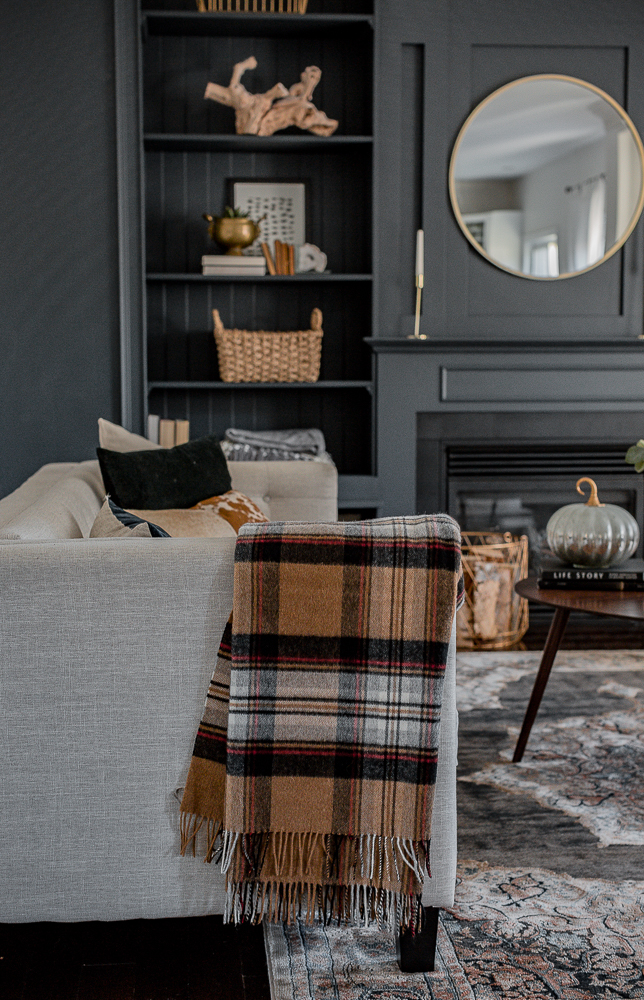 I kept the gray on the other side and I like that it tones things down. We have plans to do some pretty moulding to this side of the room and I can't wait to get it done and share it with you.
That amazing blanket ties it all together don't you think?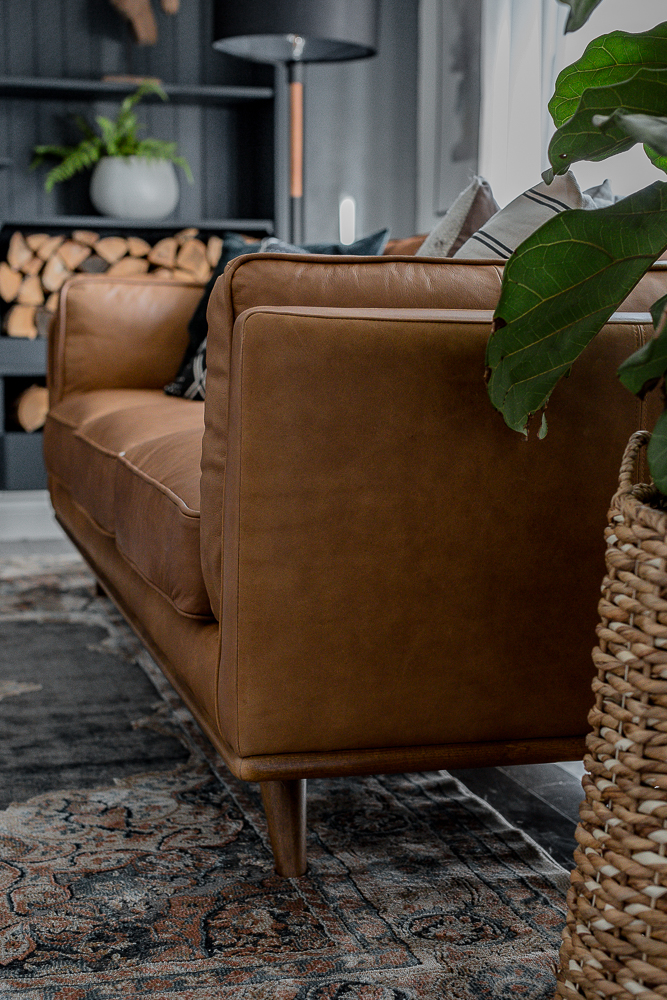 I love the lines on this couch because it's not toooo modern or too traditional. It's just right.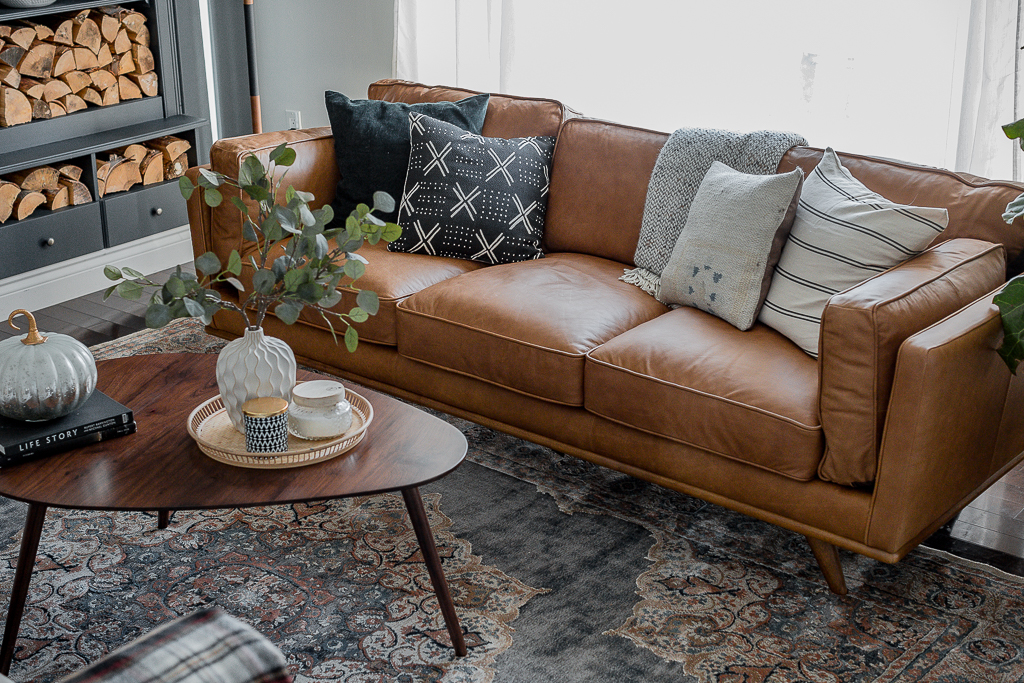 I also like how it coordinates with the rug.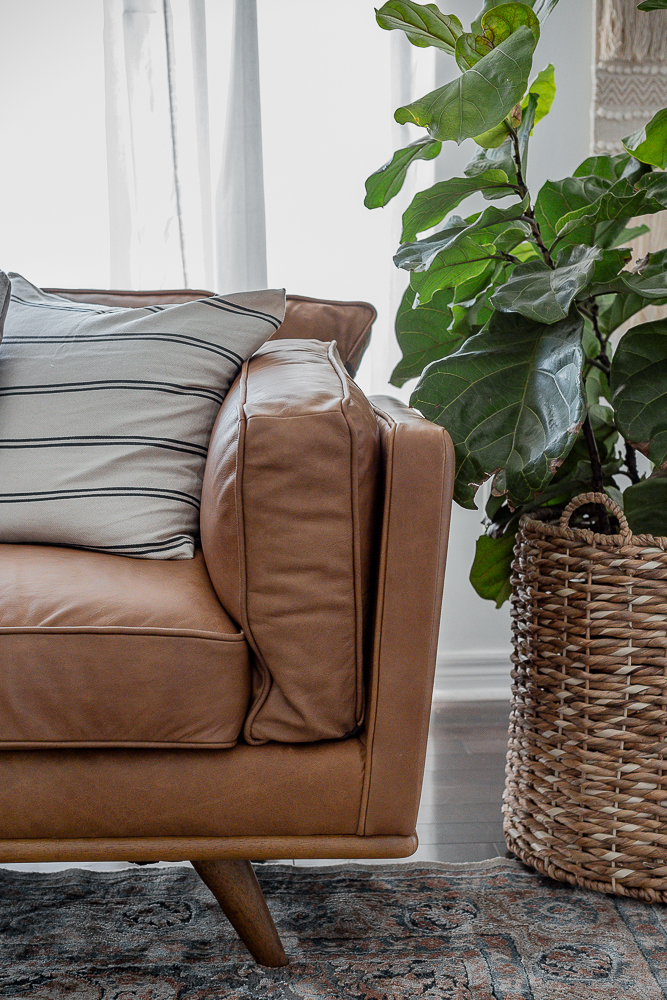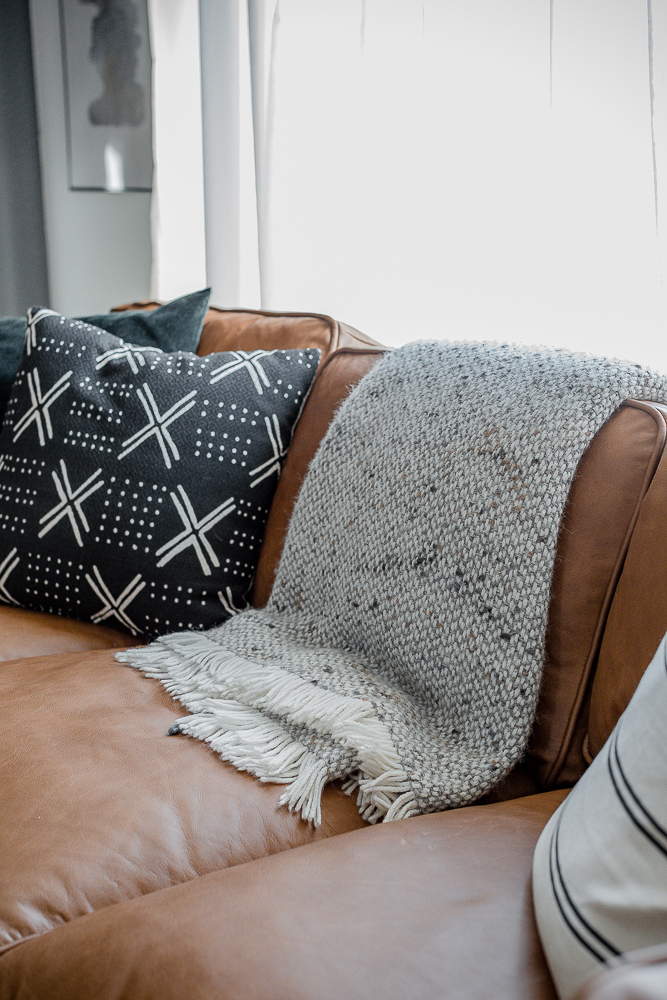 You can find the coziest alpaca blanket HERE. It's also from Article.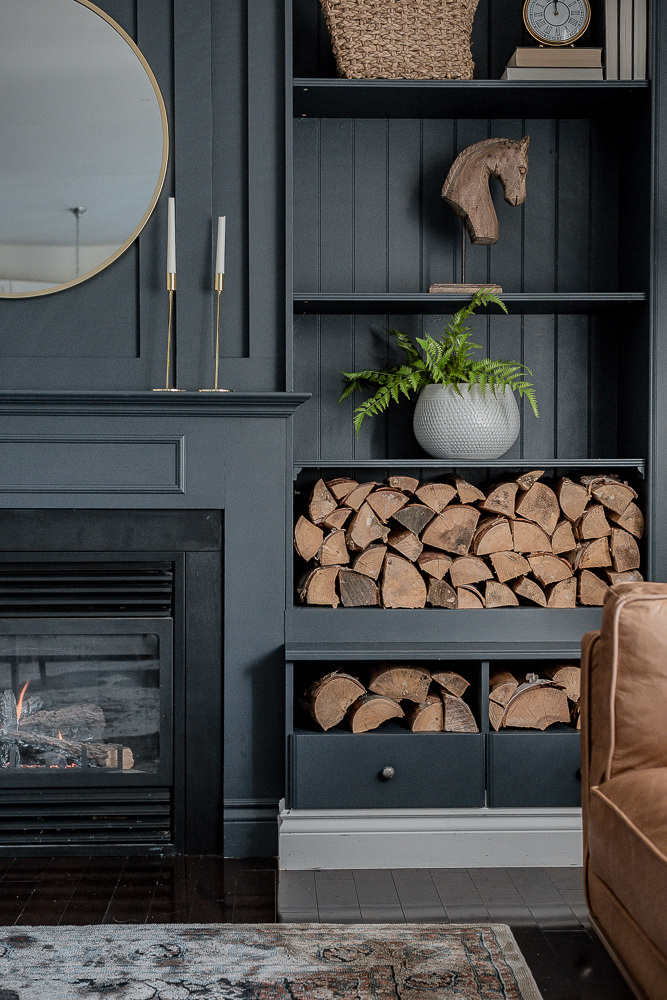 Here's another look at the logs. What do you think, should I do the entire wall or do you think it would be too much brown?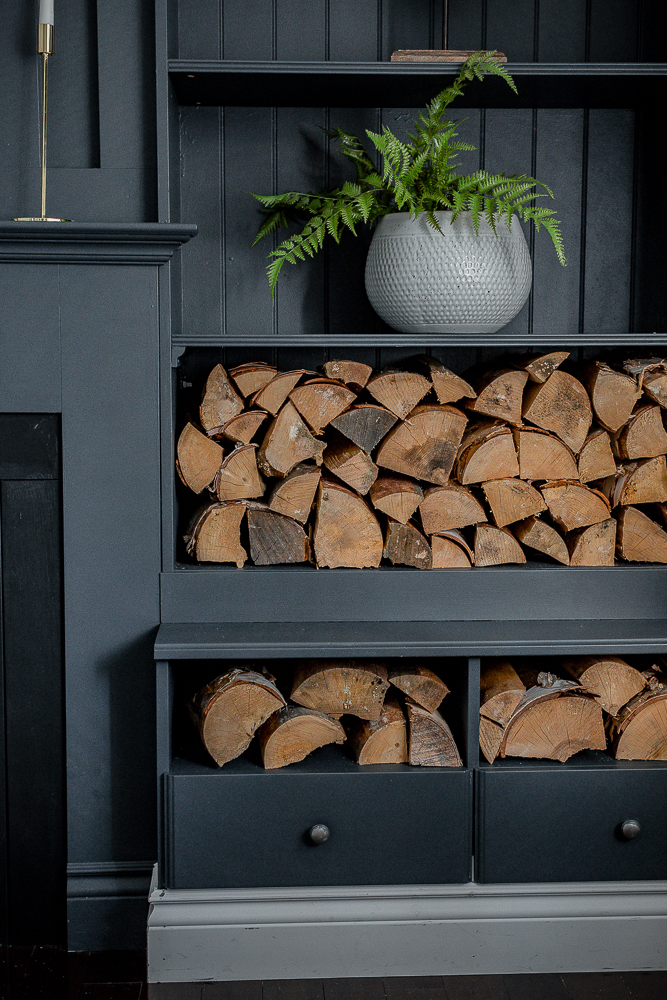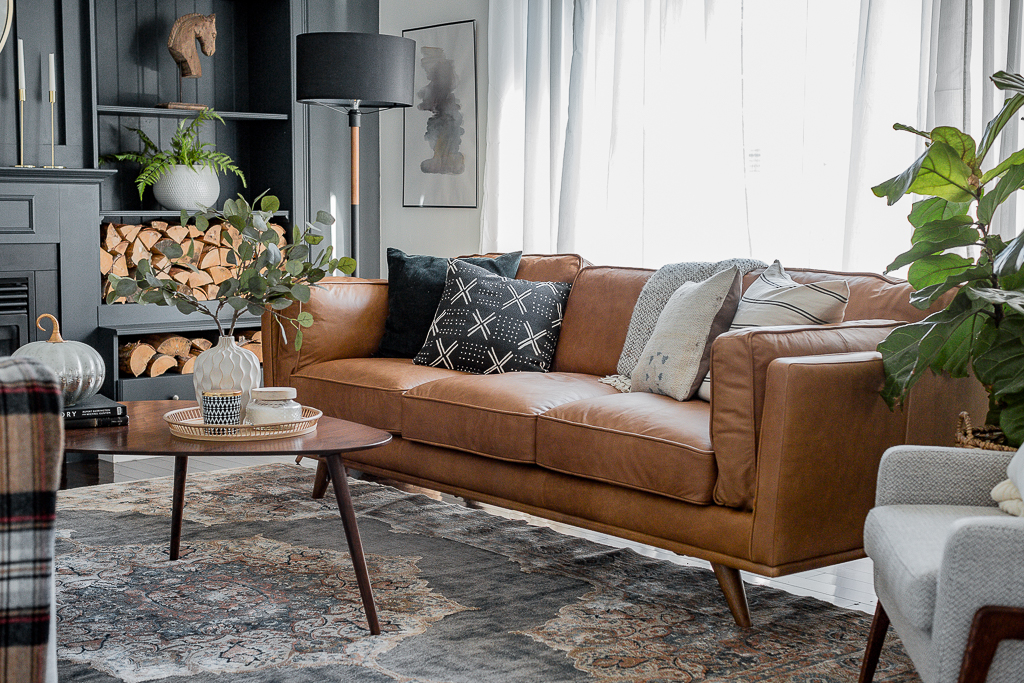 I also have to consider that I might place the Christmas tree there and I'm going for a more elegant Christmas look in this room this year so it might be too much of a clash?  hmmm.
Let me know what you think.
Thanks so much for stopping by today.
much love,