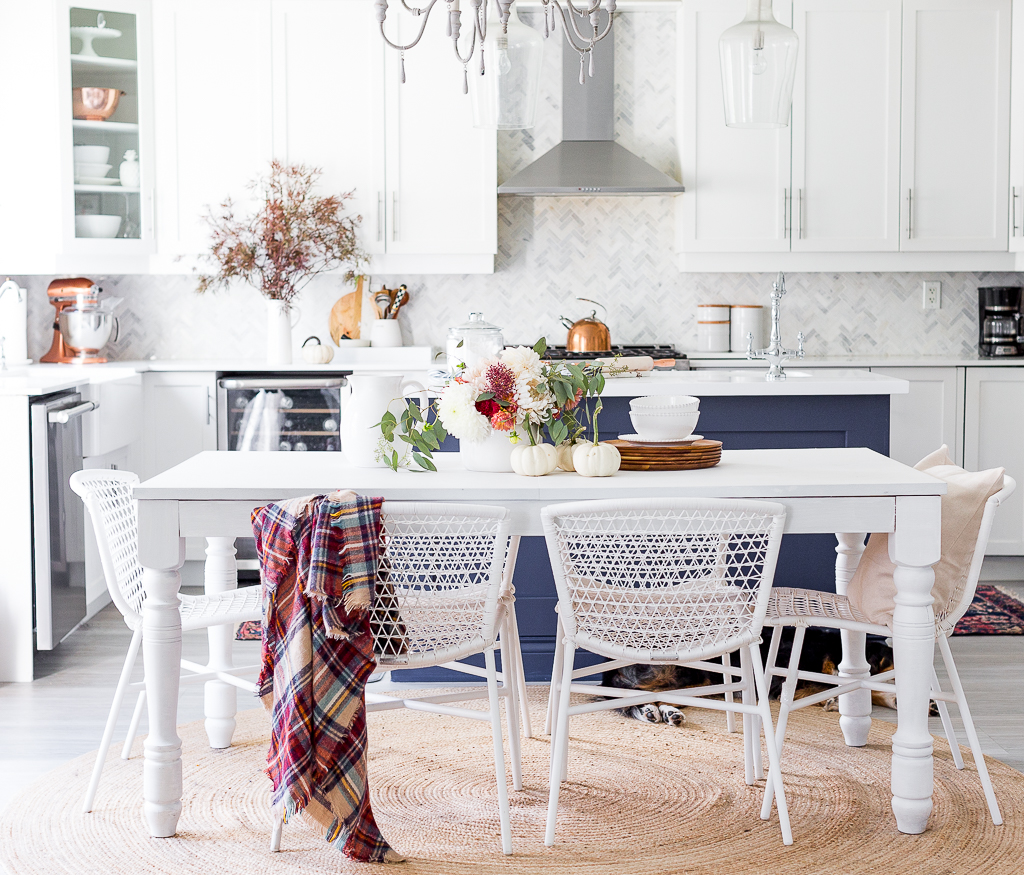 Hello again friends. How is your week so far? I'm missing our boy badly and my eyes are still pretty puffy from crying all weekend. But I'm sure that I'll get used to our new norm so I'm hanging in there.
Even though it doesn't feel like fall outside yet, the kiddies are back in school and our summer is unofficially over. Which means it's time to bring in some fall decor.
I'm excited to be joining my friends again to bring you a little autumn inspiration. We're starting with fall in the kitchen.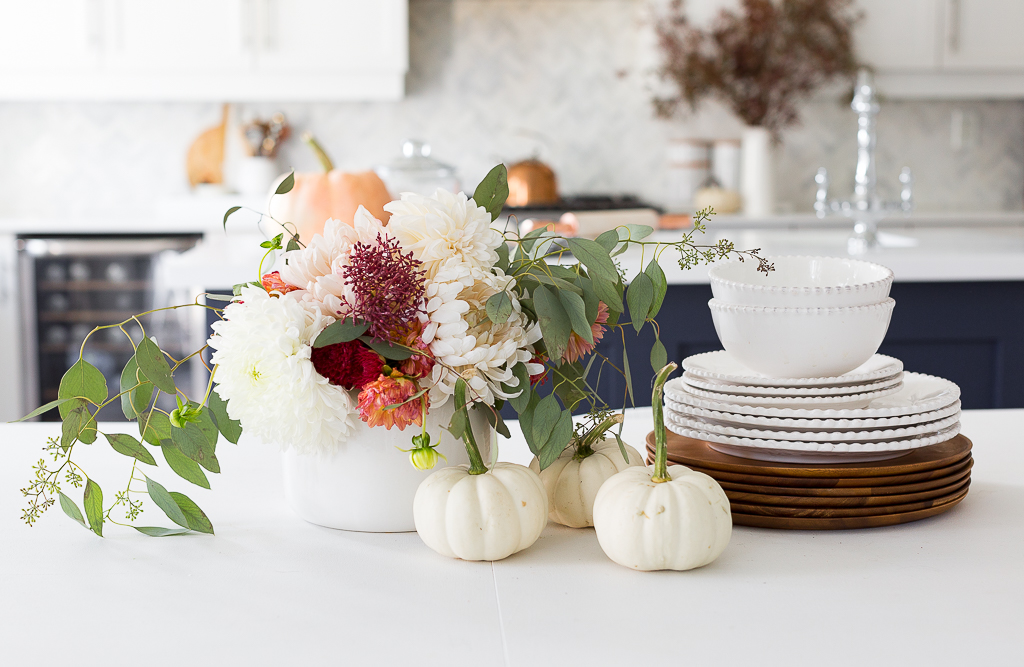 I don't really change my decor in the kitchen except for maybe adding some pumpkins and bringing in more of my copper pieces.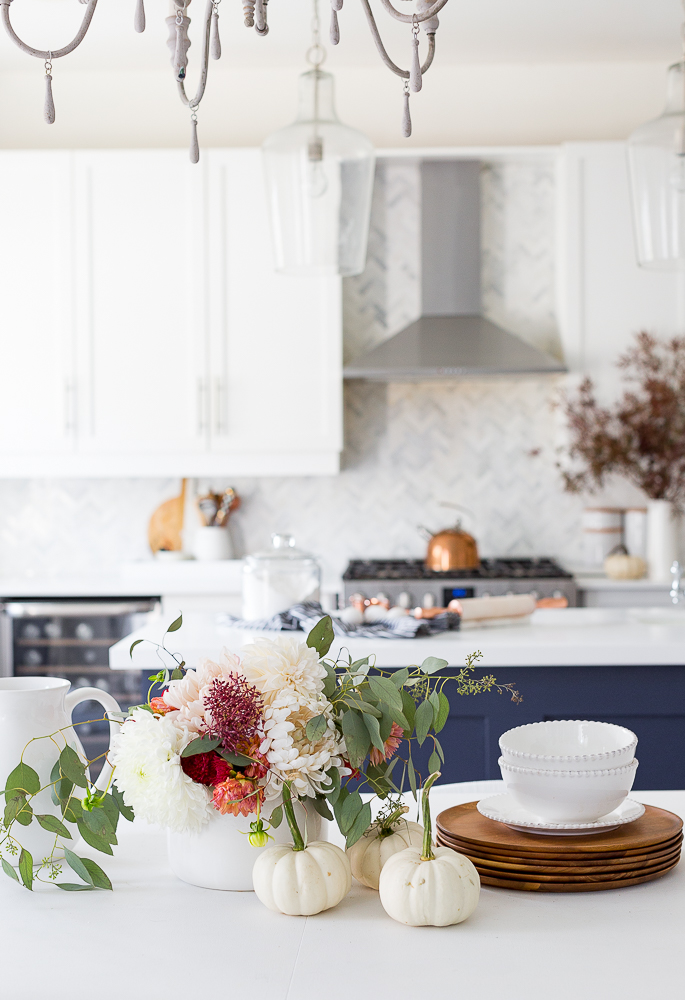 I  found pumpkins at our local nursery yesterday and was happy to bring some home…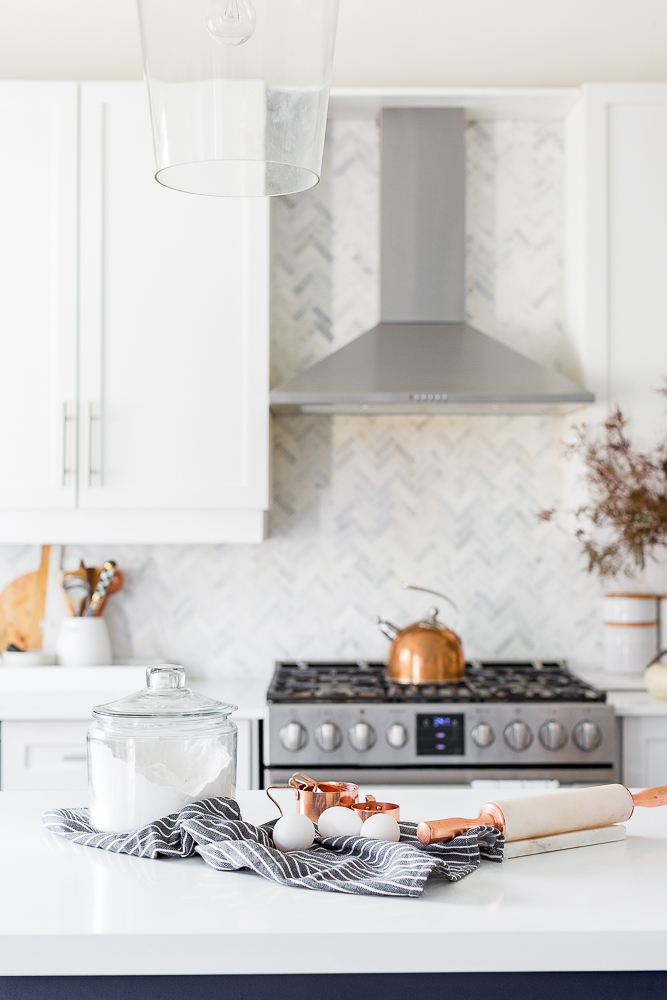 I had forgotten I had a copper kettle and how much I love it. 🙂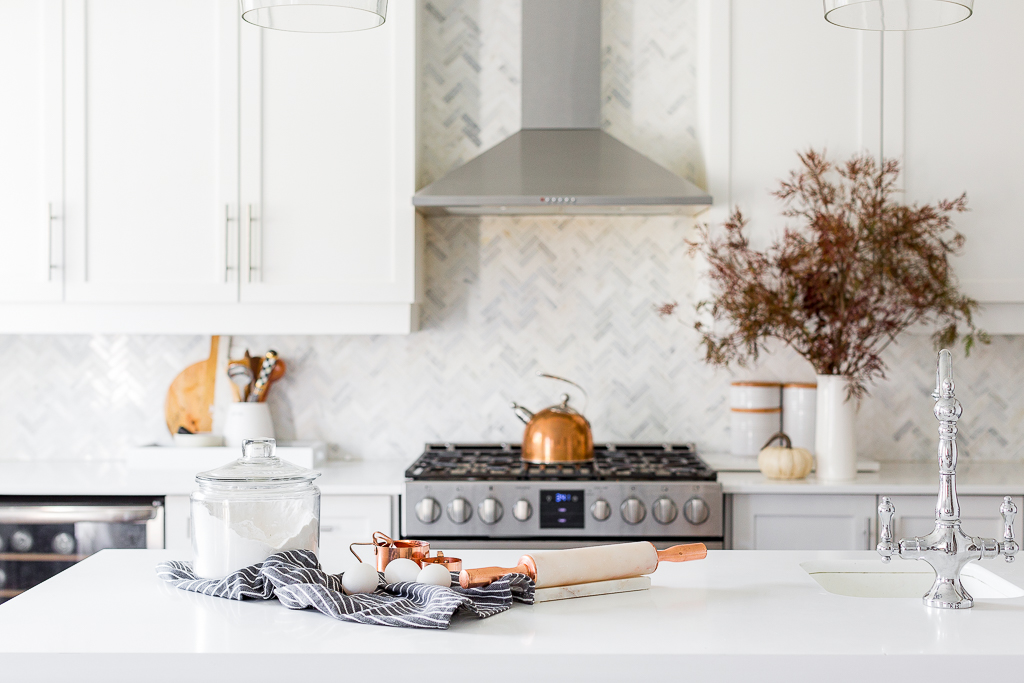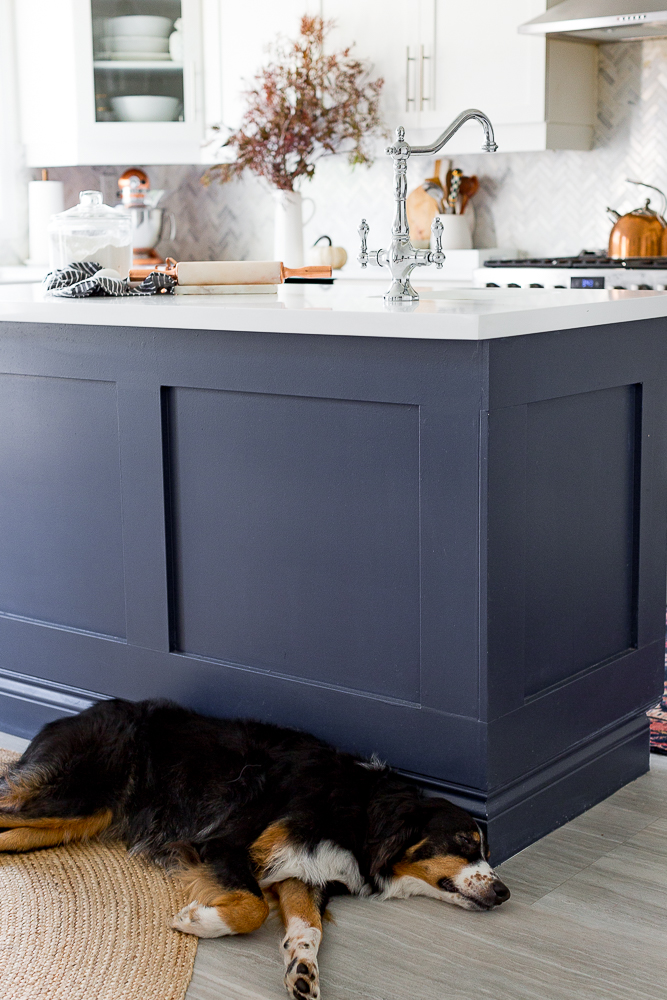 The only thing I hate about fall is that our sweet Brody is miserable during this time of year. He has seasonal allergies and he can't stop scratching, sneezing and all that good stuff…:(
We've always given him Claritin but it wasn't really helping so we changed it to Benadryl, which unfortunately makes him sleepy. But it's either that or a cone and I just can't handle seeing him with a cone.
Can you imagine how torturous it would feel not to be able to scratch an itch?  My poor baby. As much as I dislike the cold weather, the only thing that will bring him complete relief is the first frost. So I can't wait for that. 🙁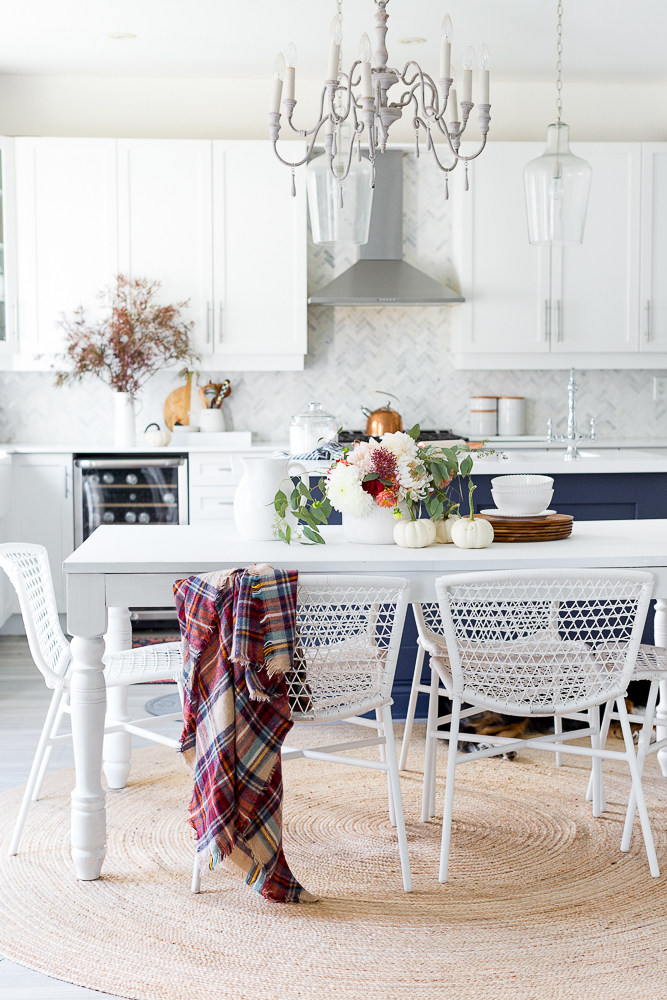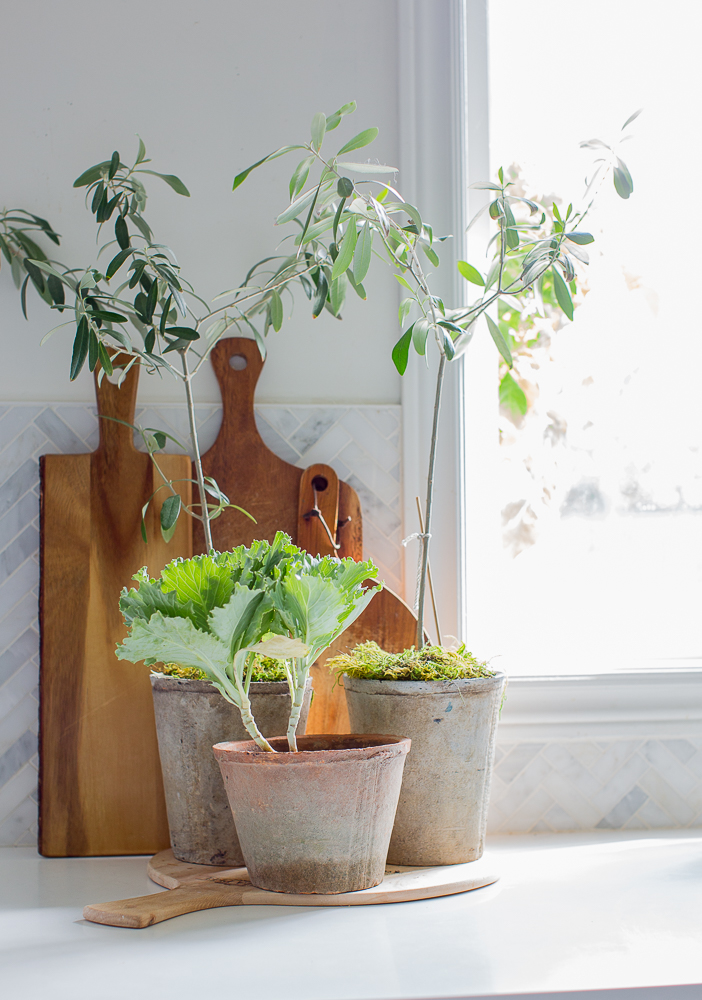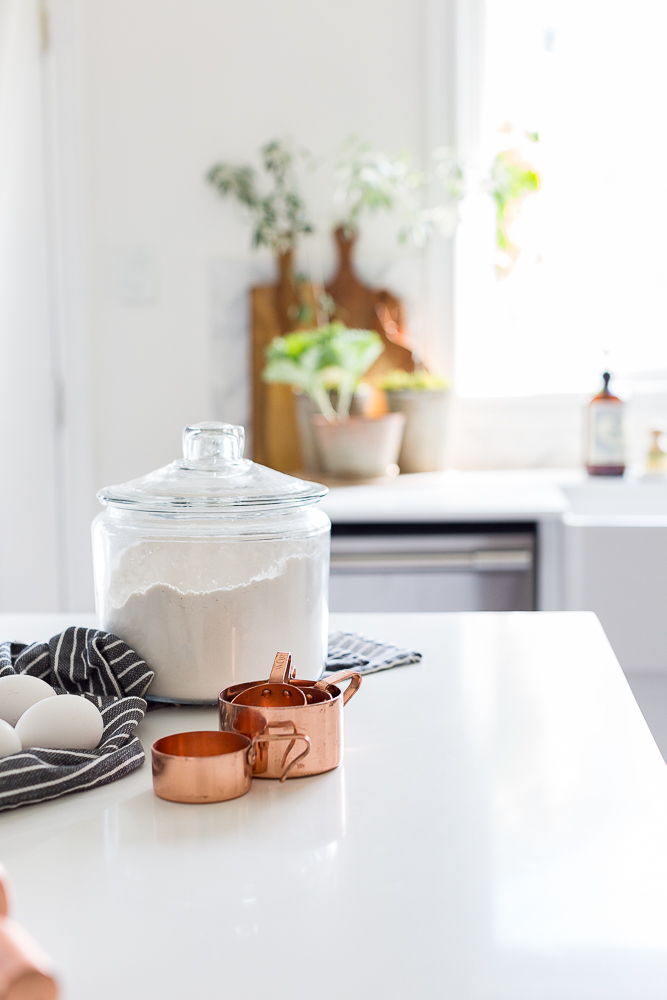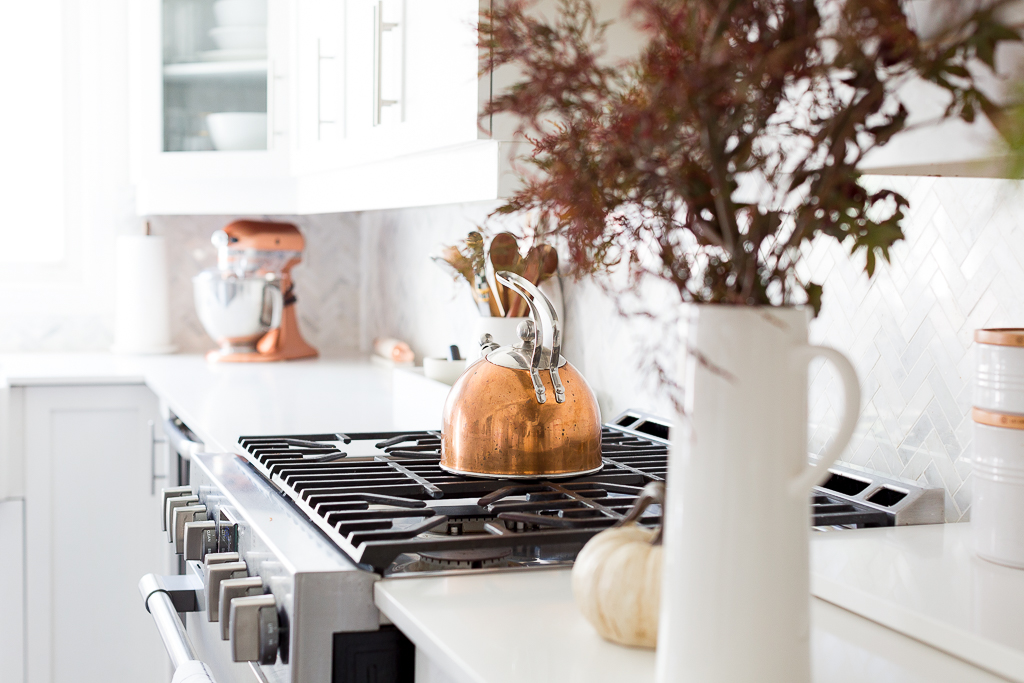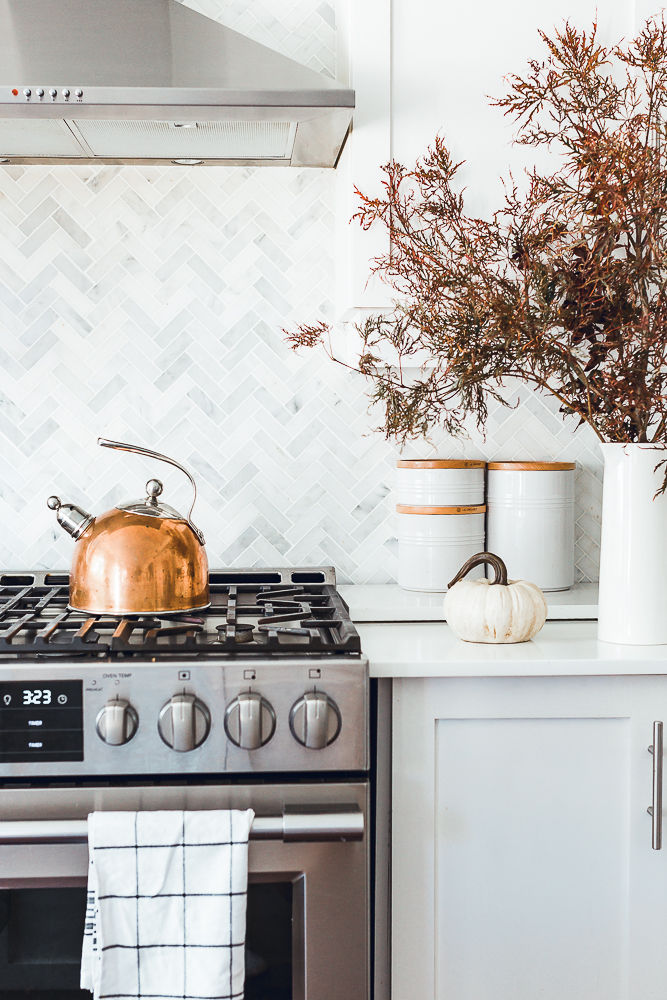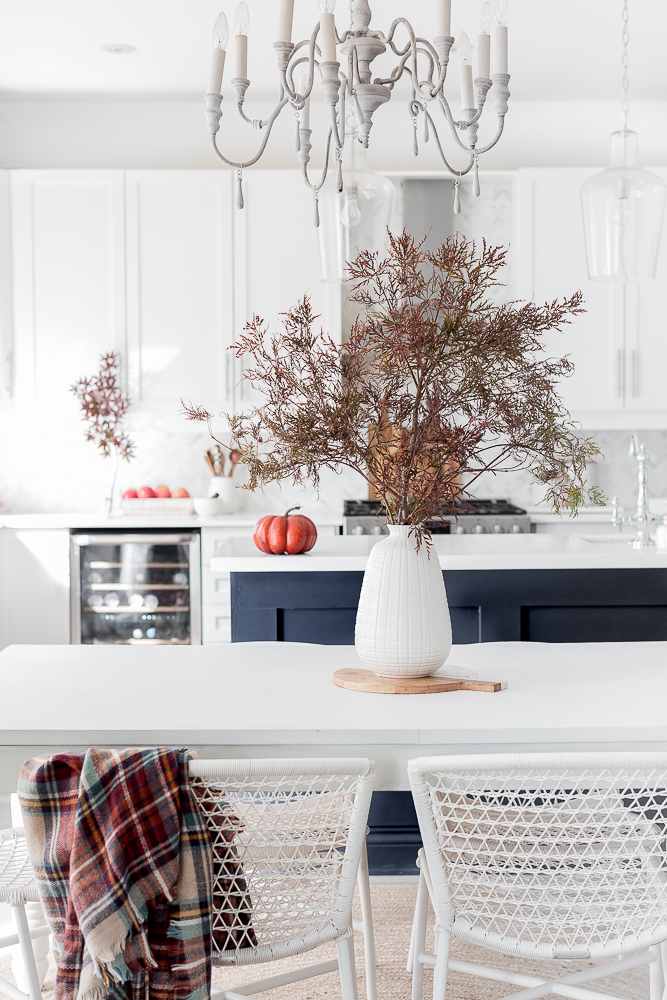 Originally I only had this Japanese maple branch my sister cut for me from my mom's yard. I love the colours and the simplicity of the space.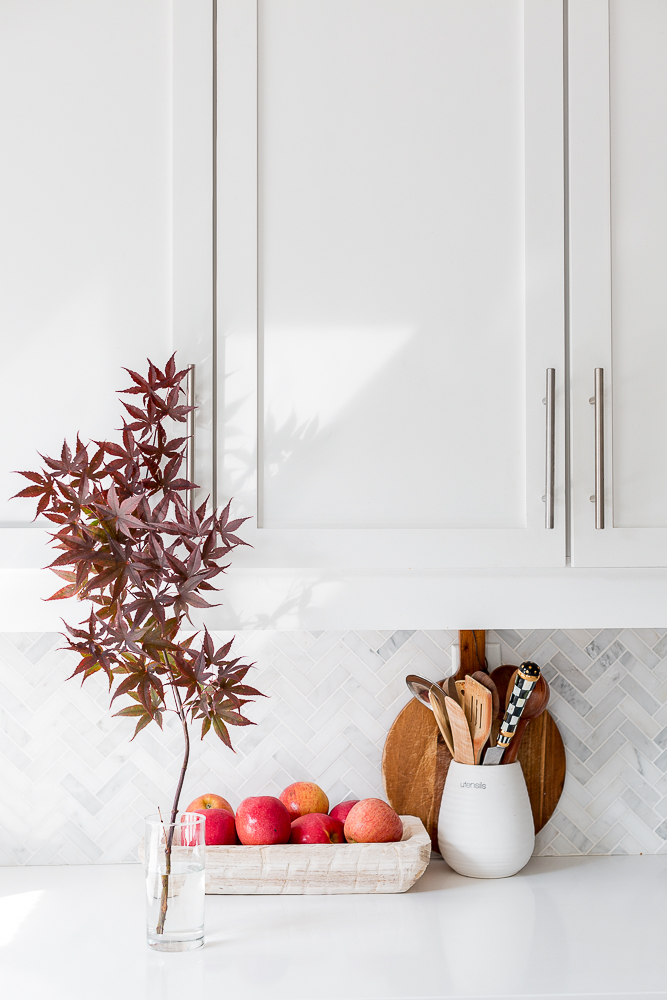 I find fall one of the easiest seasons to decorate for since all you really have to do is bring natural elements in.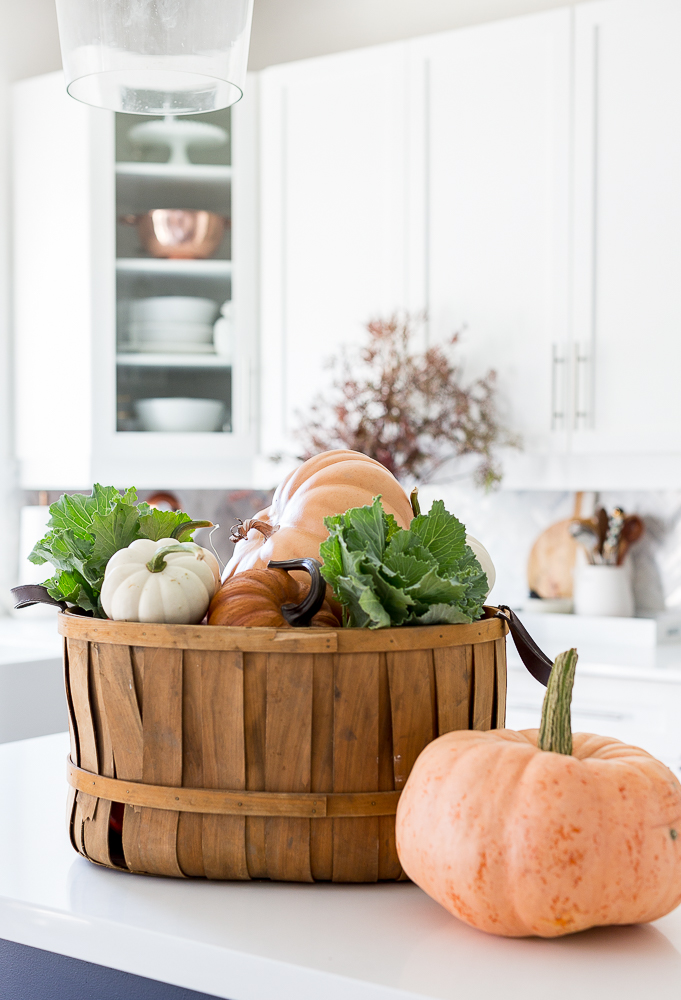 Just put some pumpkins and some cabbage on in old bushel and it's perfect.

Or gather a few pumpkins in a bowl with a little eucalyptus and you have a beautiful little centerpiece.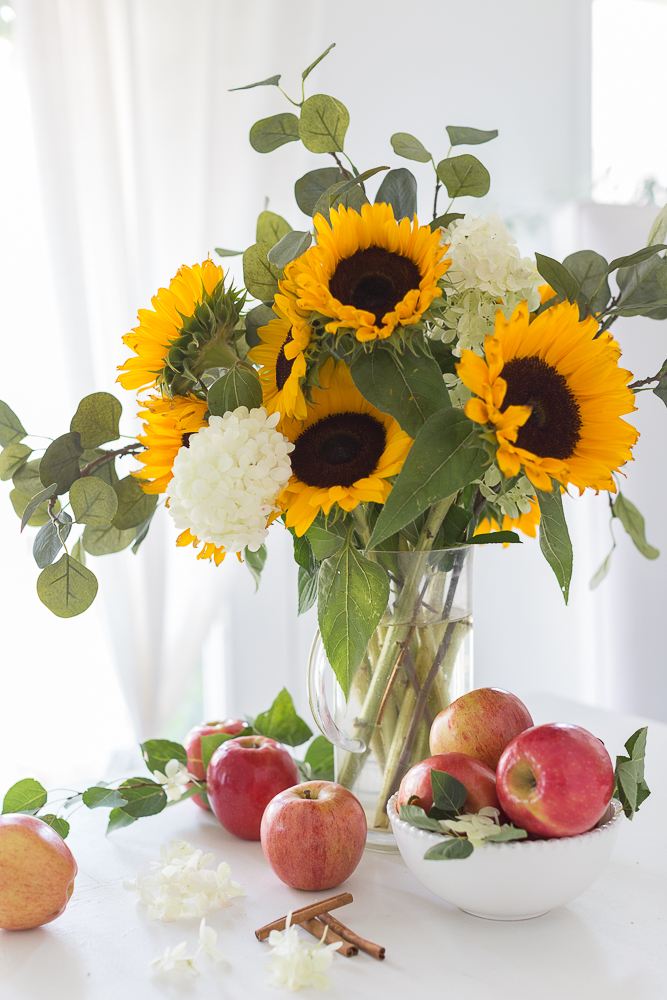 And of course some sunflowers and some apples and you have instant fall. 🙂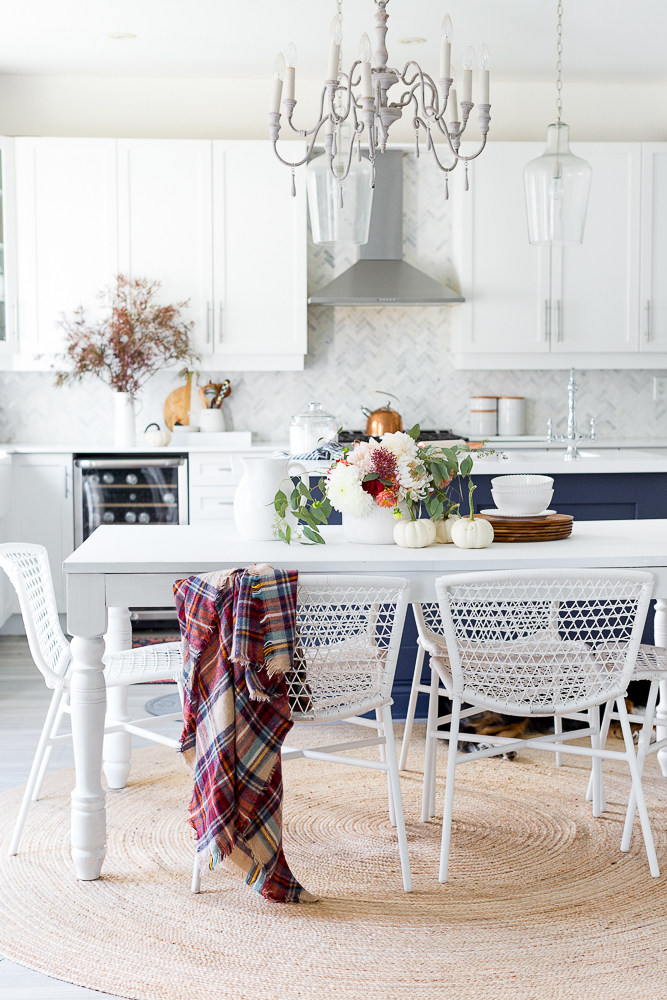 Well that's all I have for now but I know you'll find so much more inspiration from my friends below.
Thank you so much for stopping by today. xo
Lucy
Ella Claire | French Country Cottage | Craftberry Bush | Rooms For Rent
Jeanne Oliver | Nina Hendrick Design Co. | Shades of Blue Interiors | Zevy Joy
Dear Lillie | Home Stories A to Z | Beneath my Heart | Boxwood Avenue
Nesting with Grace | Jennifer Rizzo Design Company | Julie Blanner | Thistlewood Farms