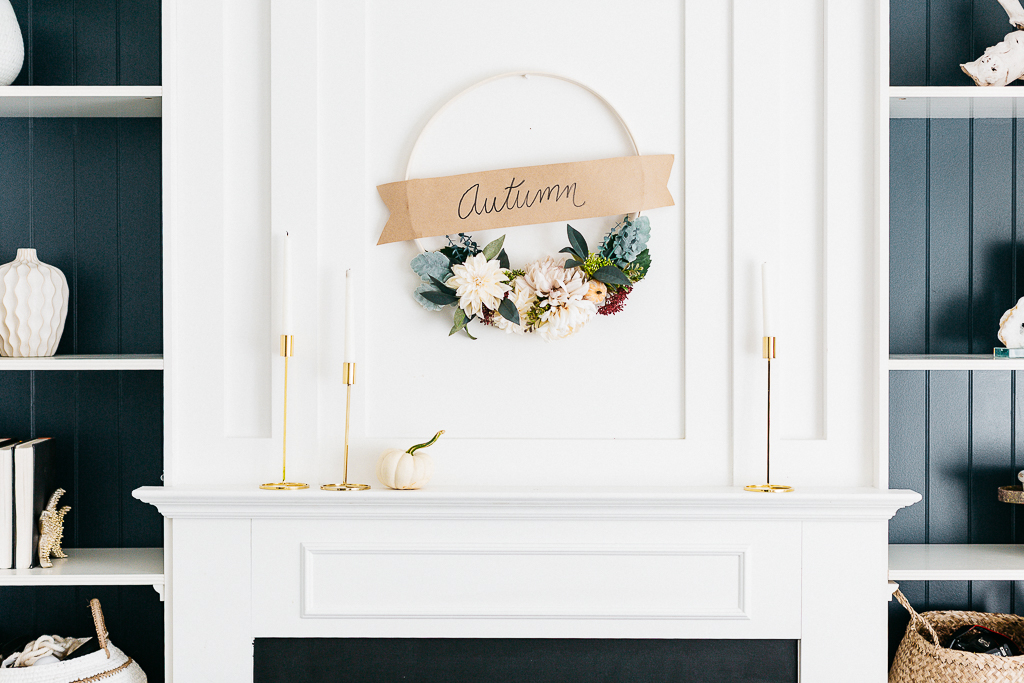 I've been enjoying planning for fall and seeing my style evolve once again. I go back and forth whether or not I should paint this entire wall blue or leave it as is. What do you think? Maybe I could paint it for fall and winter and then
paint back in the new year? Decisions, decisions.
Speaking about tough decisions, have you been to Michaels lately? Their fall decor is so beautiful this year, it's so hard to decide what to bring home.
But I did end up buying some florals. Buy one get one free…:) and I put together this super easy modern fall wreath.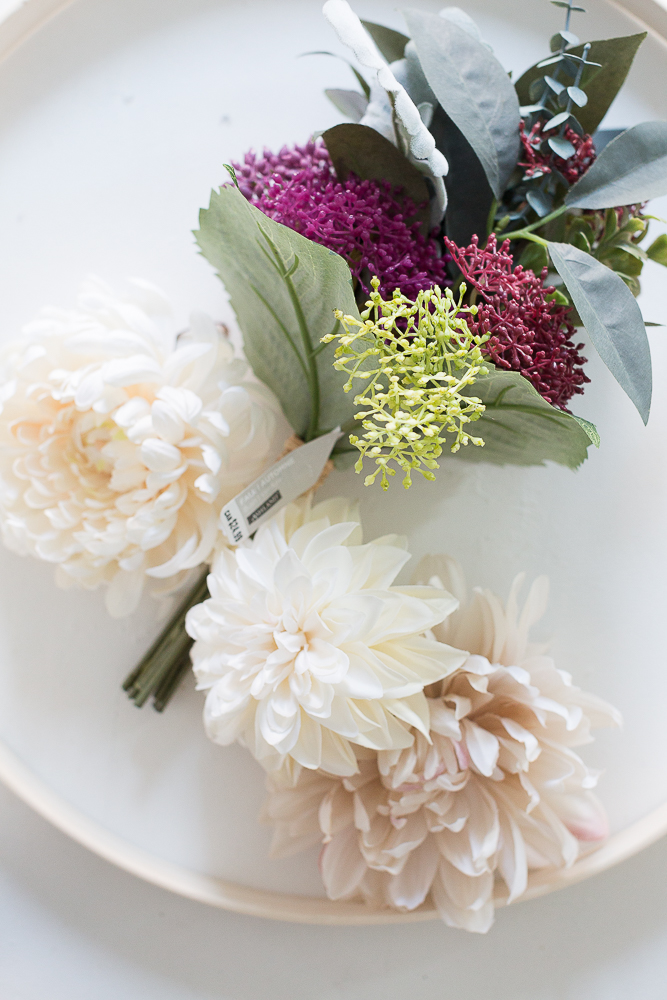 I purchased this cute little pre made arrangement and some beautiful dahlias and mums. I took them appart and glued them onto a large wooden embroidery hoop. Similar to THIS one.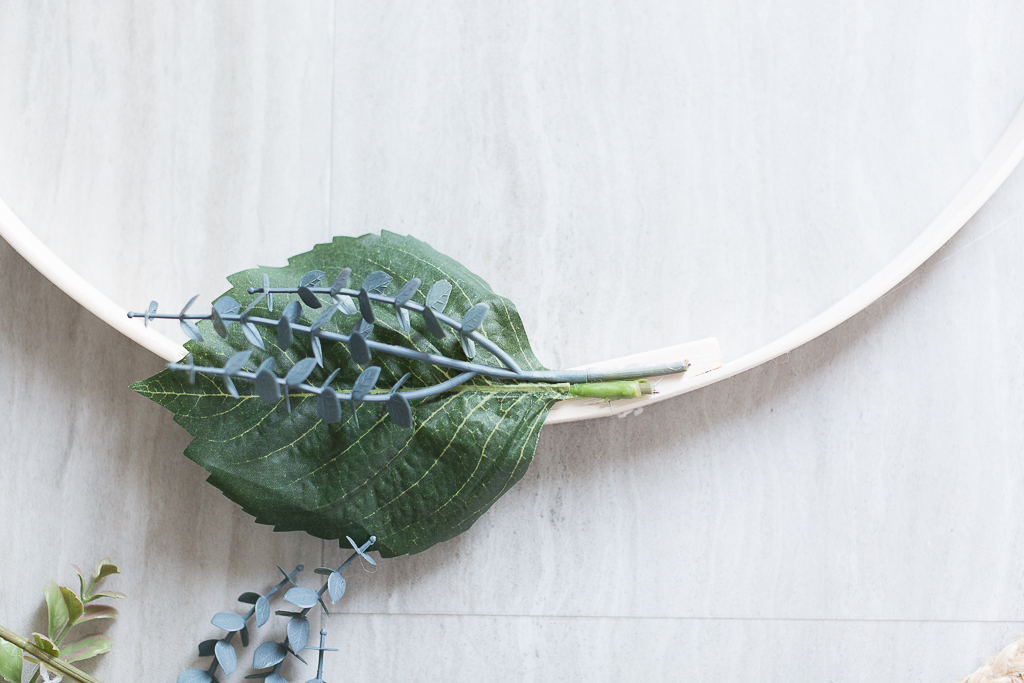 I usually mimic what I do to one side of the wreath on the other side…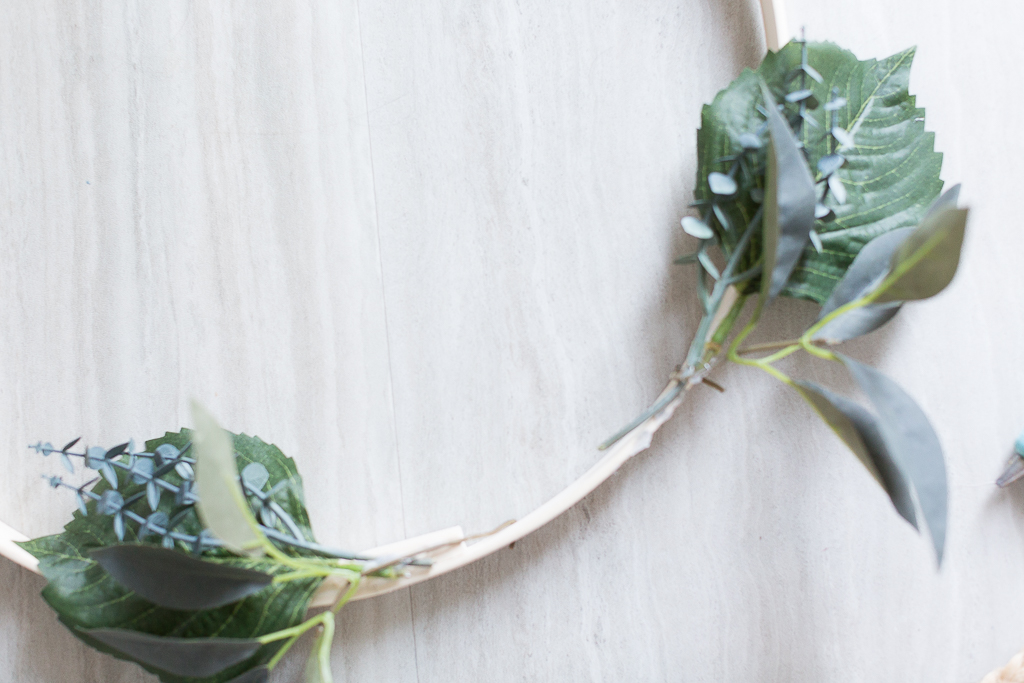 I then placed the large flowers in the middle…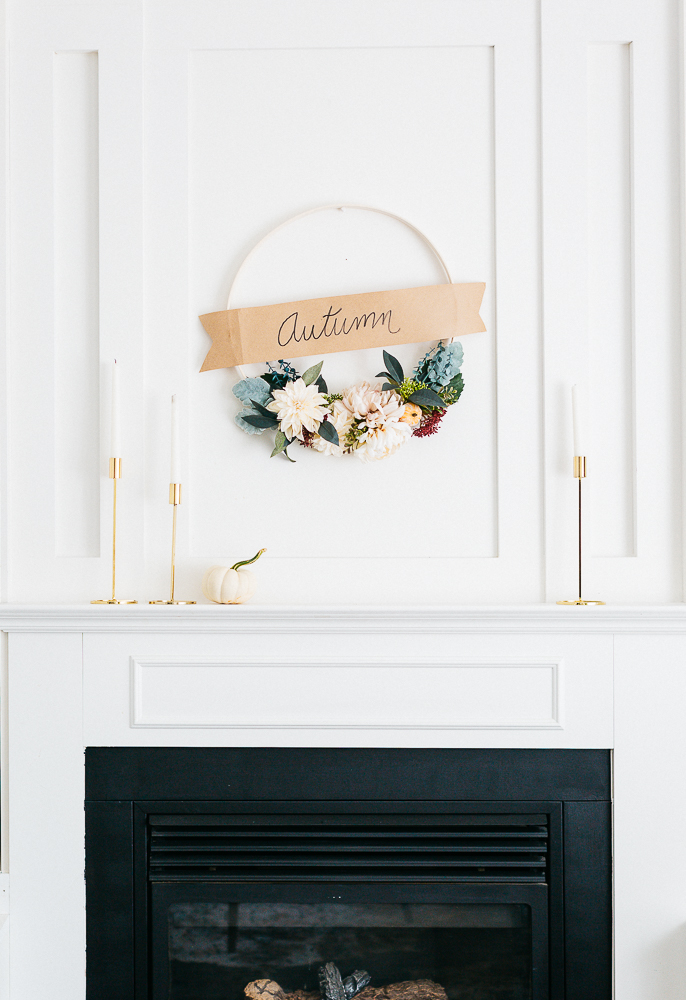 And added this simple handwritten banner, I cut out of Kraft paper. I don't think I have bad handwriting per se but I'm definitely not very good at calligraphy.  This is as good as it gets.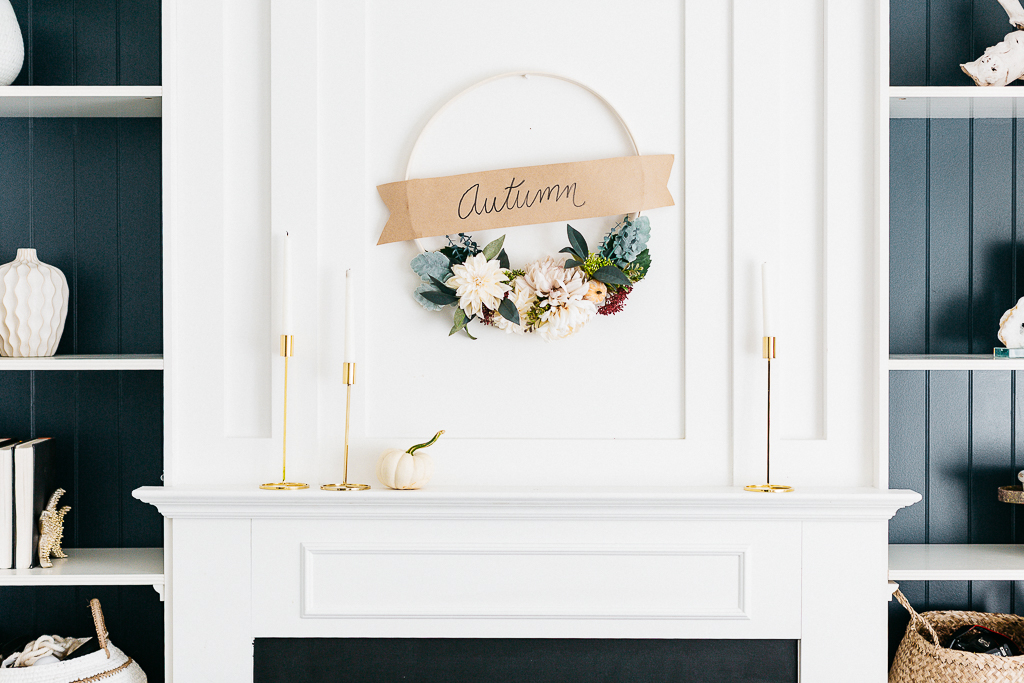 But I'm still smitten with the way it looks and I love how the gray and blue foliage draw out the blue on the shelves.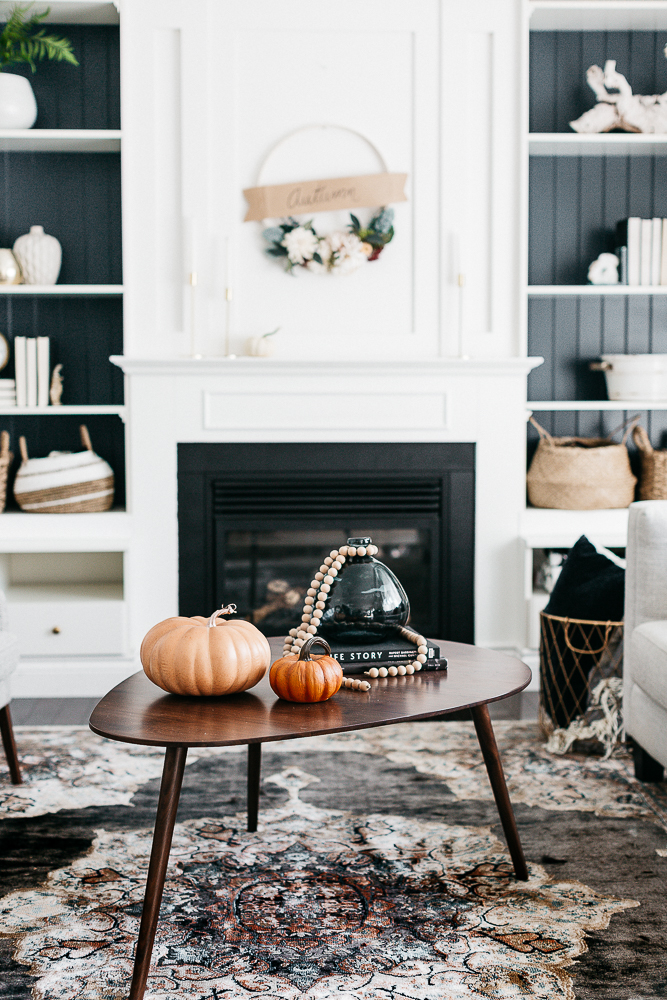 I also picked up a couple of pumpkins because I love how natural they look.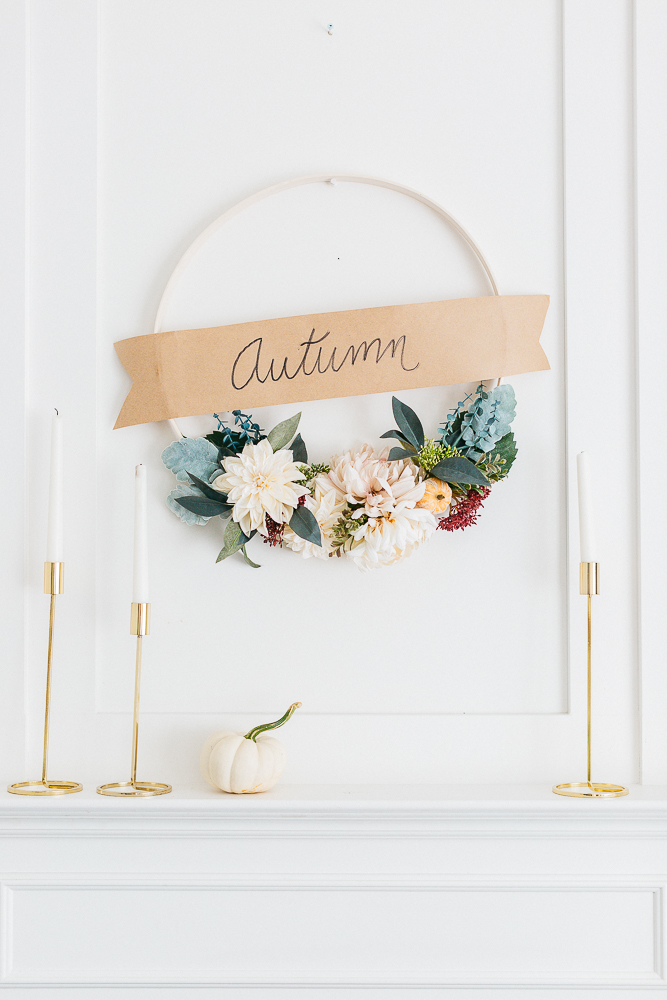 Have you ever written a word and after a while it looks wrong even though you've checked a thousand times that it's the right spelling? That's what happened when I was looking at the word autumn.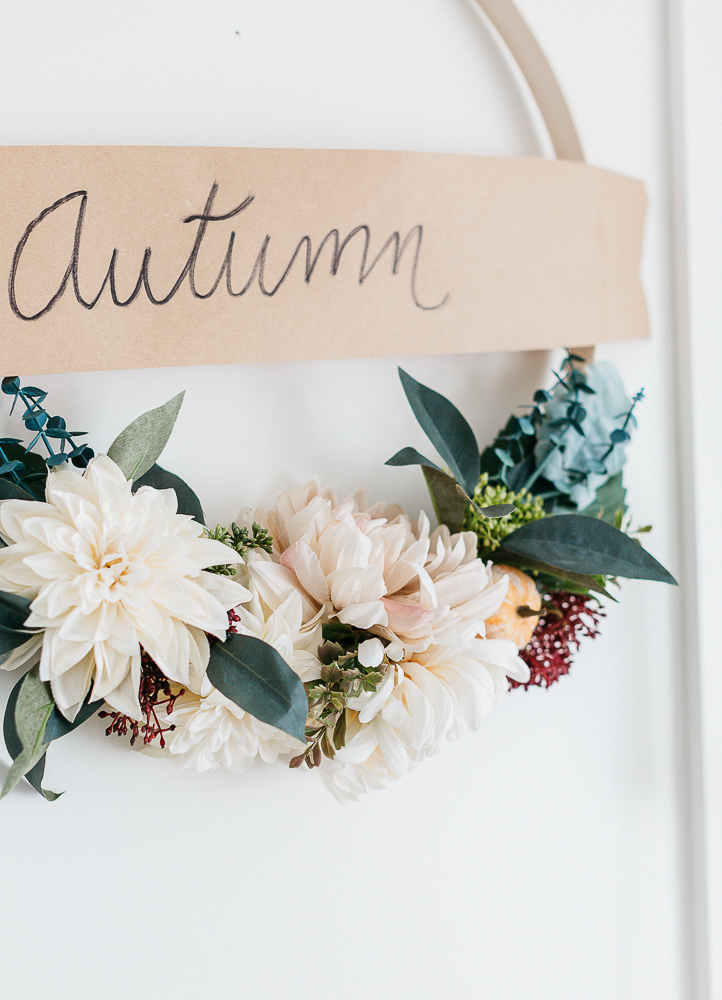 If I paint the wall, you'll be the first to know. Well, probably second after I tell hubby. 🙂
Thank you so much for stopping by see you soon…xo
much love,
Lucy