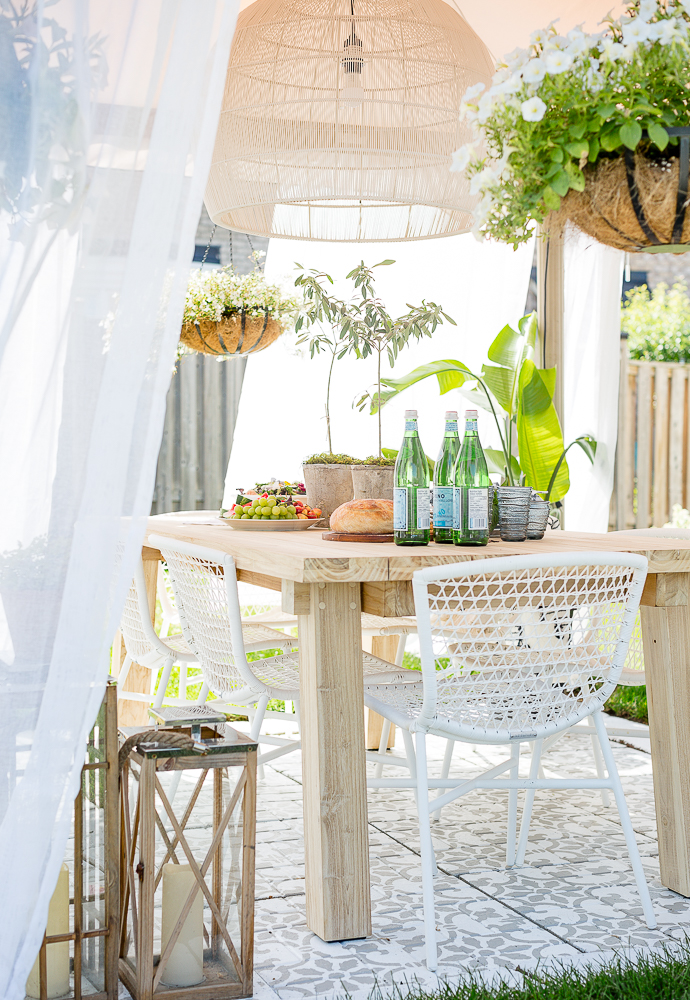 Hello again friends. I hope your week is off to a great start. Yesterday was one of the hardest Mondays in a while because we're officially back from our staycation. It  took a lot of discipline to get some things done around the house.
Specially because the kiddies are home and everything just feels so much more relaxed and carefree during the summer. I honestly just want to sit outside in the patio and read or watch a soccer match.
We're a soccer family so we're thoroughly enjoying the world cup. I'm obviously routing for England but I don't want to get my hopes so I'll proceed with caution.
Speaking of carefree, the last couple of days we've had easy summer dining on our new gorgeous dining table from Article.  It was love at first sight when I first saw this beautiful table. You might remember I worked with
my friends from Article a couple of months ago and I can't get enough of their furniture. So I'd like to give them a big thanks for working with me again.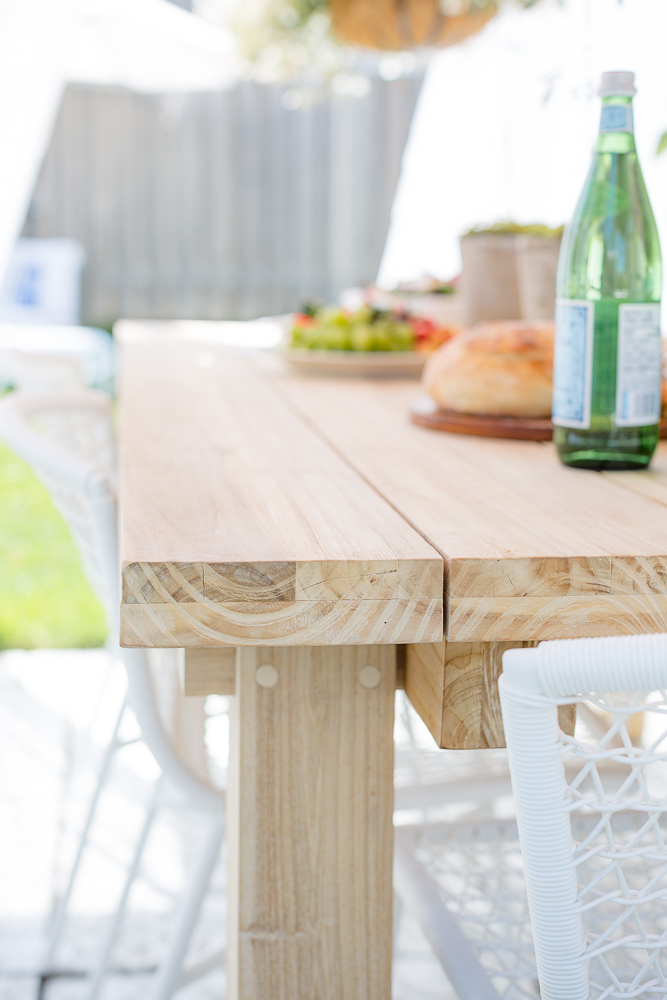 It's just so well made.  Super sturdy and heaaavvyy. The teak on the table is untreated, so it will naturally develop a silvery gray color and will continue to change with the seasons. It's also suitable for indoors so we might give it a try indoors in the fall.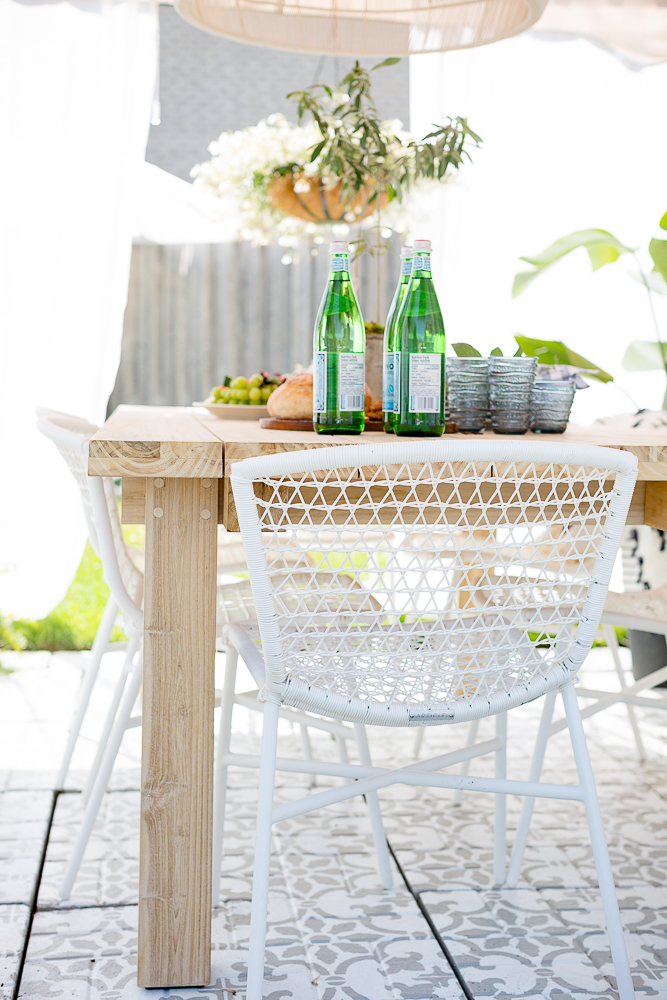 We also ordered these fun chairs from Article. They come in a pair and though they're pretty comfortable, I think I'm going to add a little cushion to them so we can sit out there a little longer.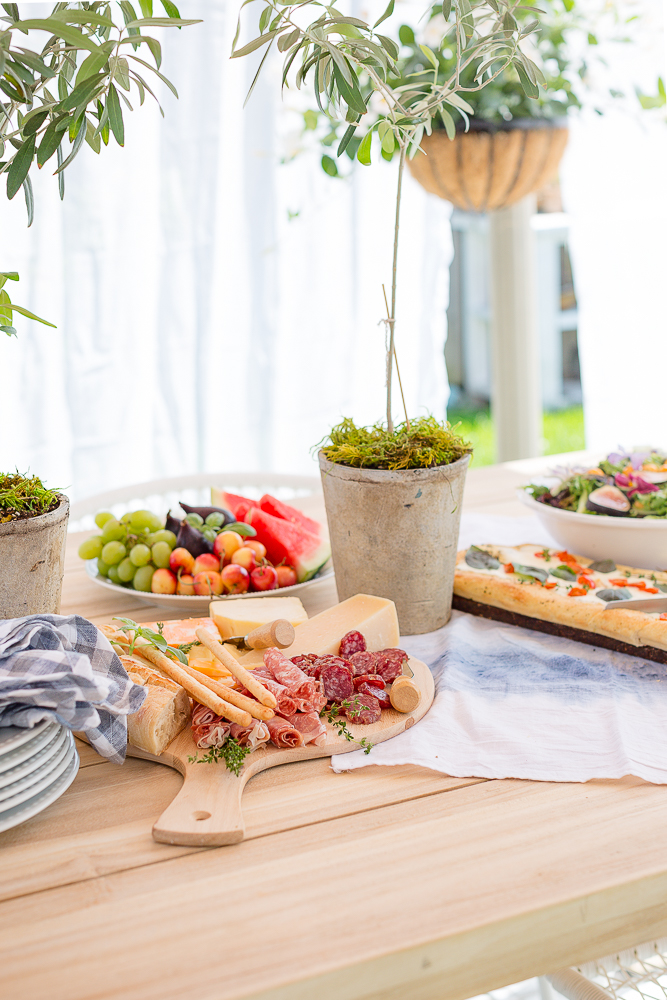 One of my favourite things in the world is a delicious Charcuterie board.  Such an easy meal with some fresh bread, cheese and of course an assortment of meats…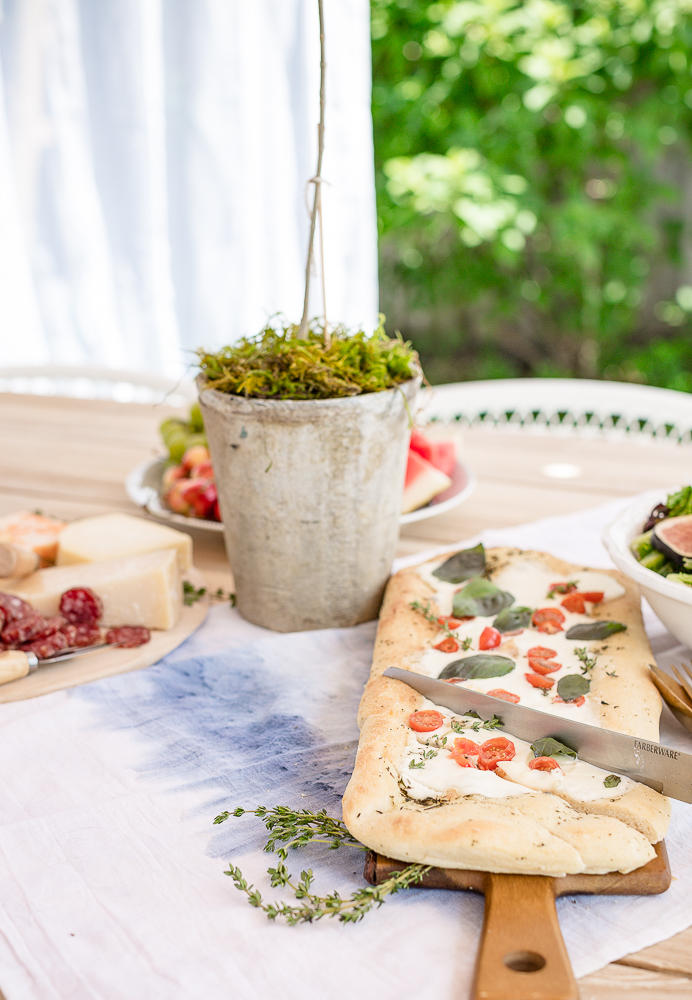 I also made this super easy flat bread pizza with bocconcini cheese, fresh basil and cherry tomatoes.  It was so good..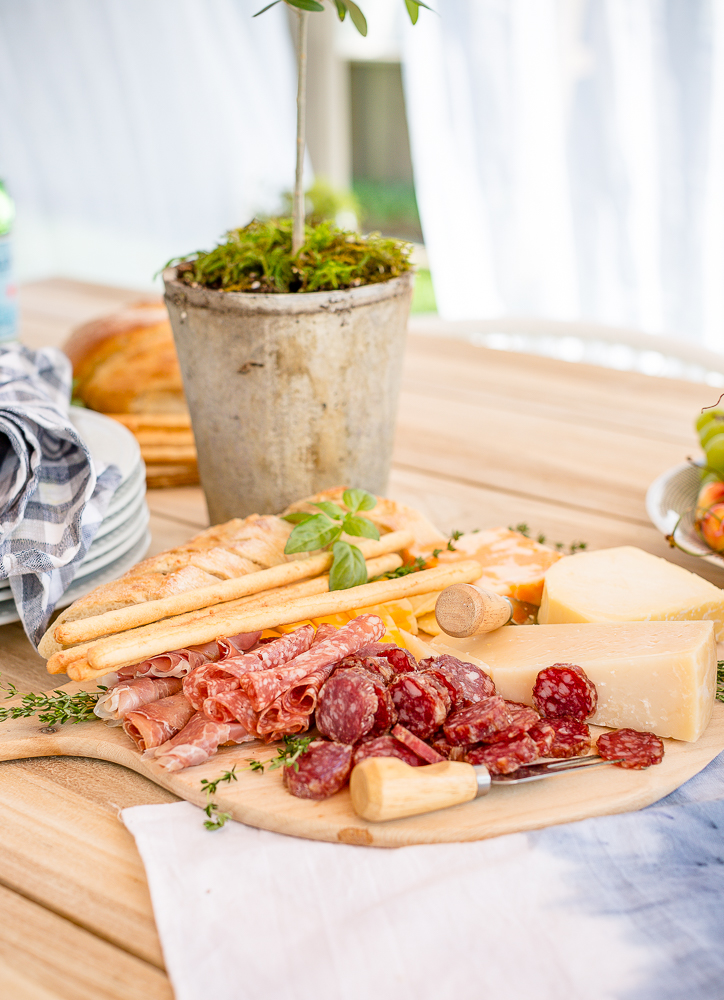 I'm not much of Maître Fromager but I do know I prefer sharper cheeses. I don't love soft cheeses that much.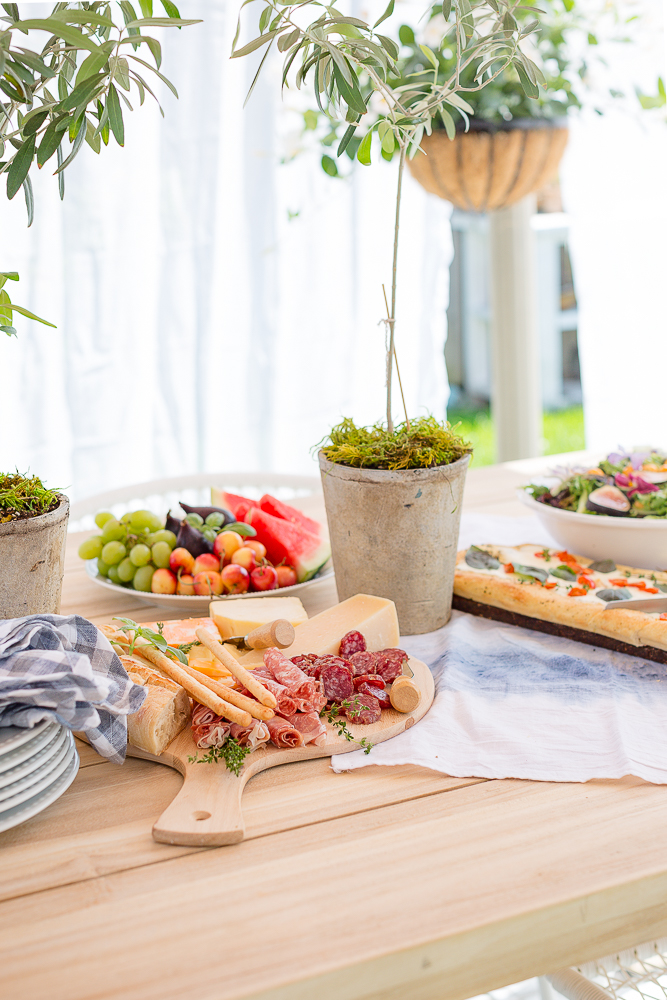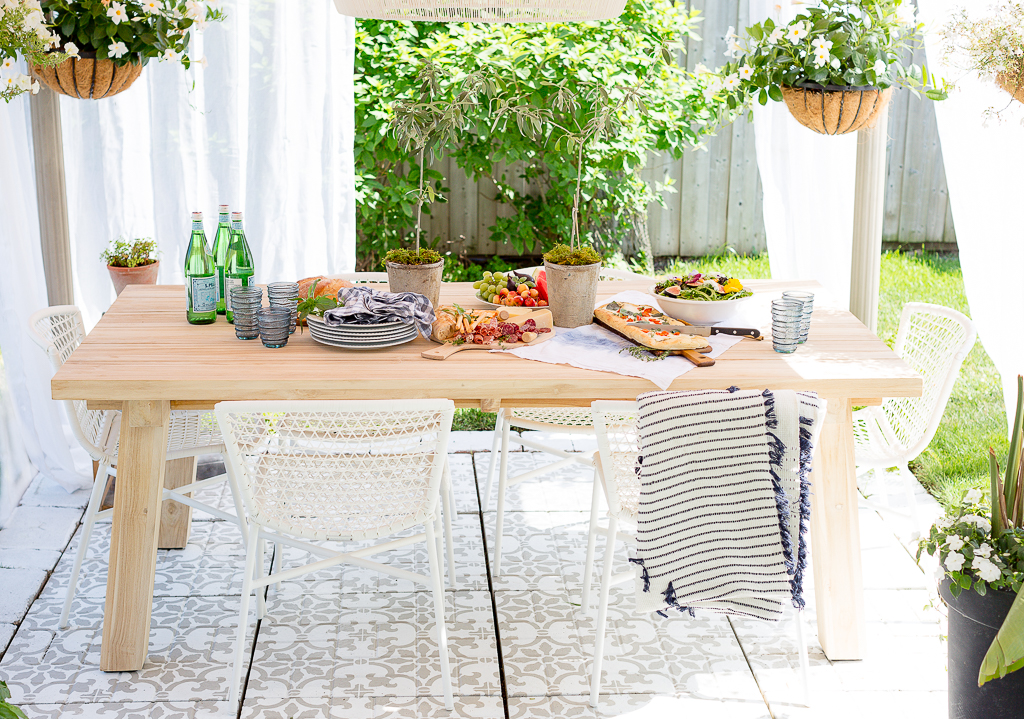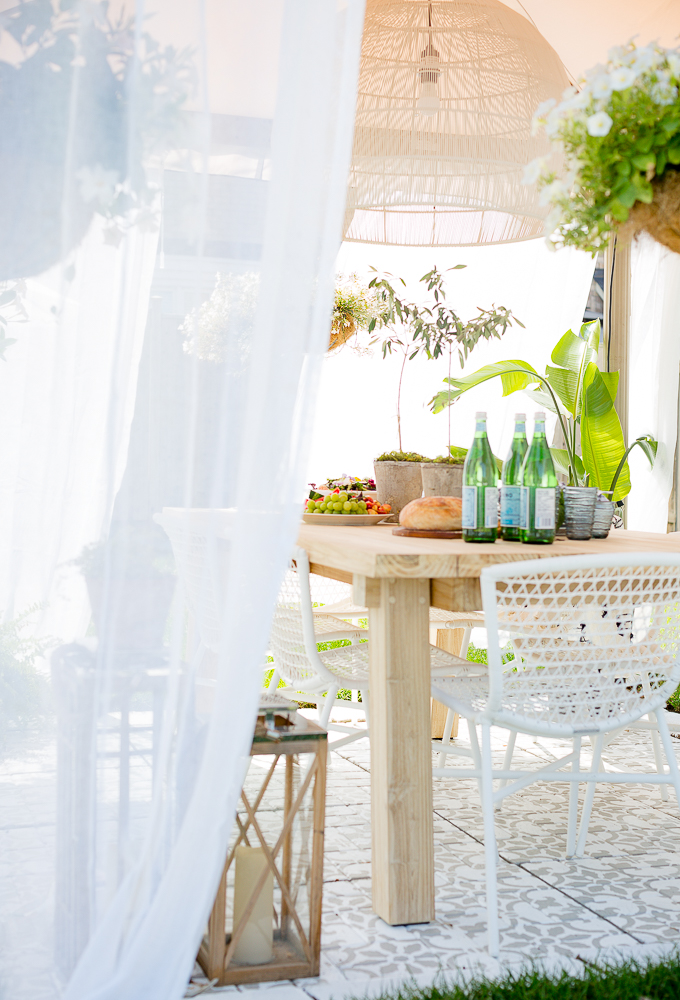 I really love how this little space looks. Specially with the painted tile.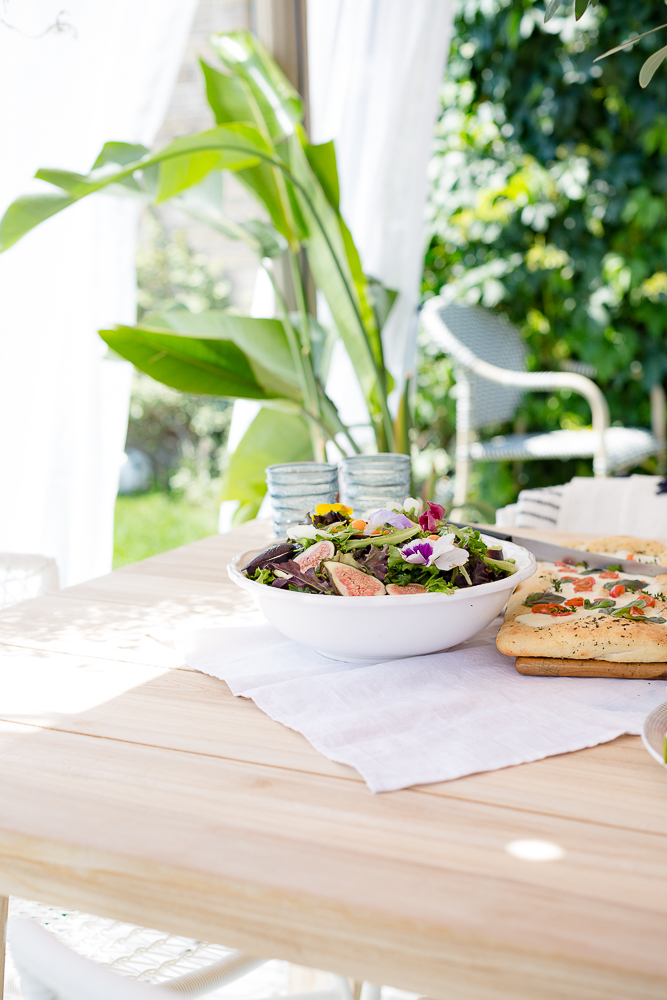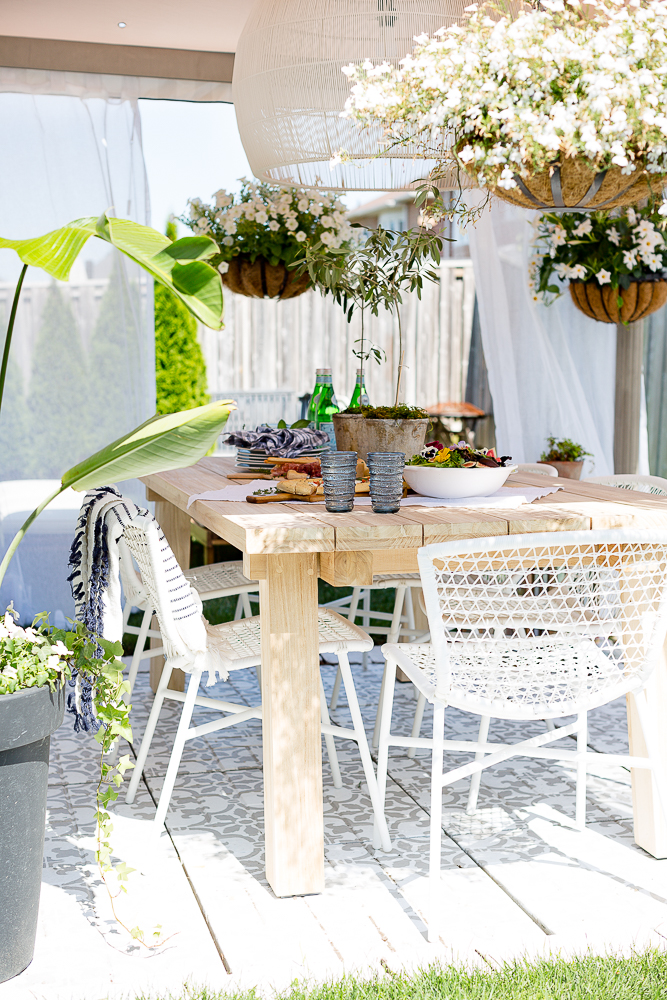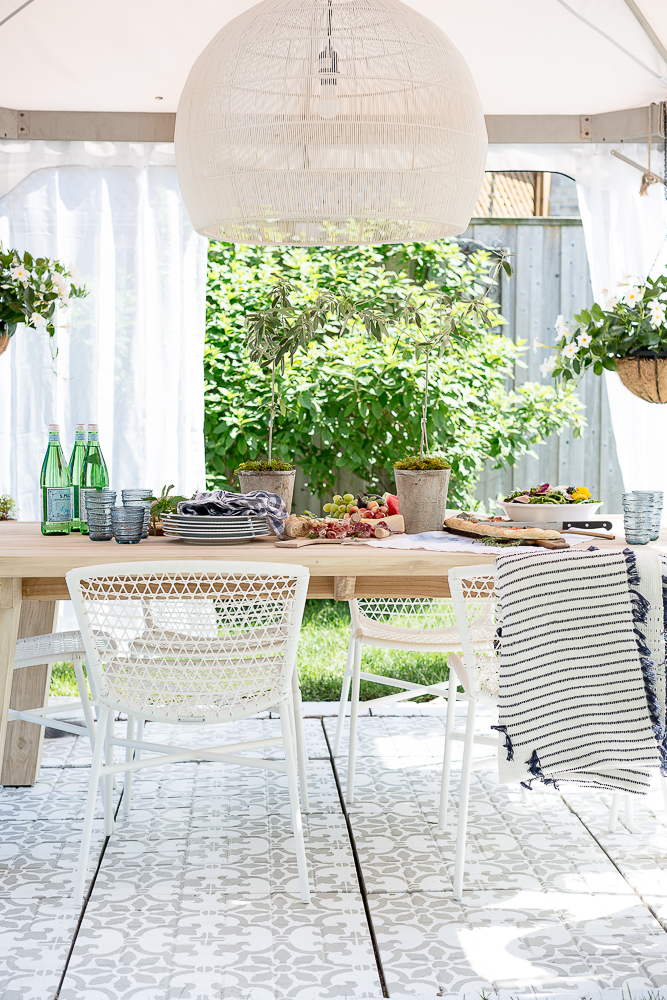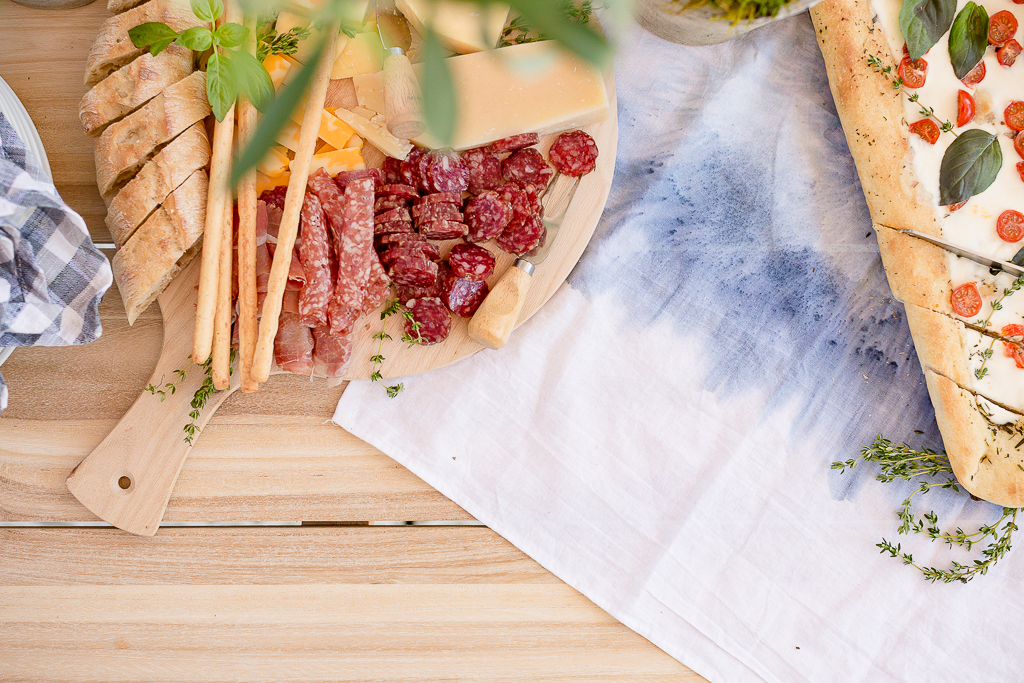 I wanted to take some photos of this cute tea towel that I made last year and forgot to share with you. It's a really cool process that uses salt to create that fun texture.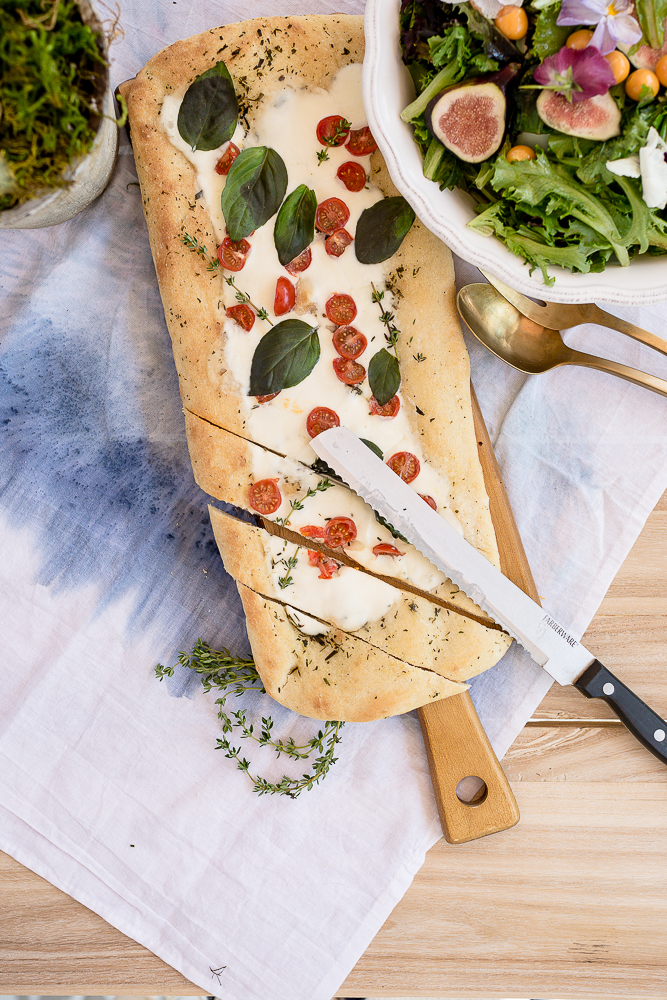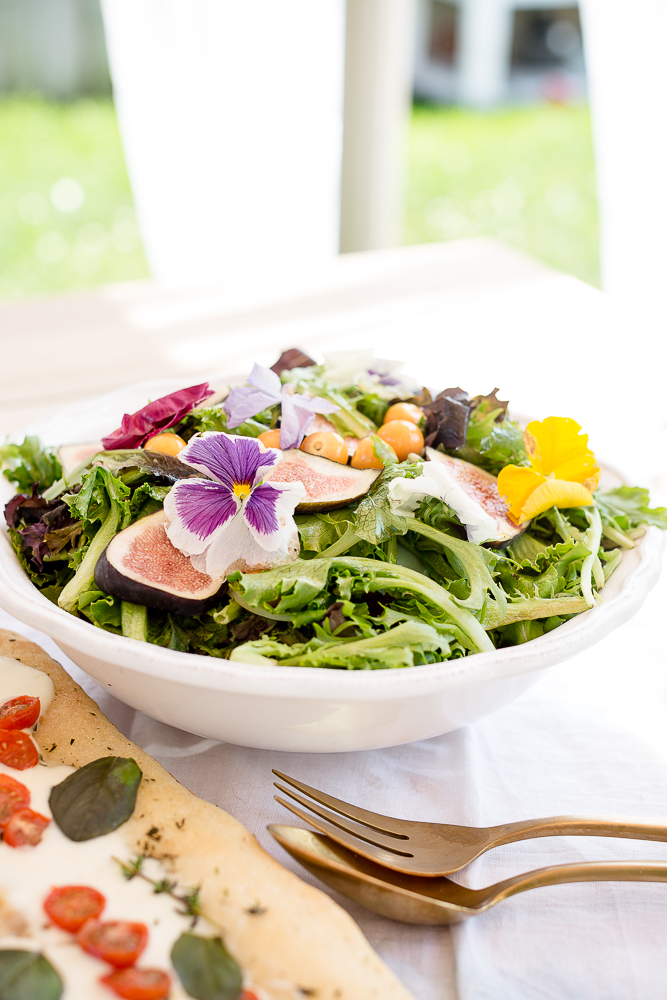 A simple salad that looks extremely glorious by adding a couple of figs and some edible flowers.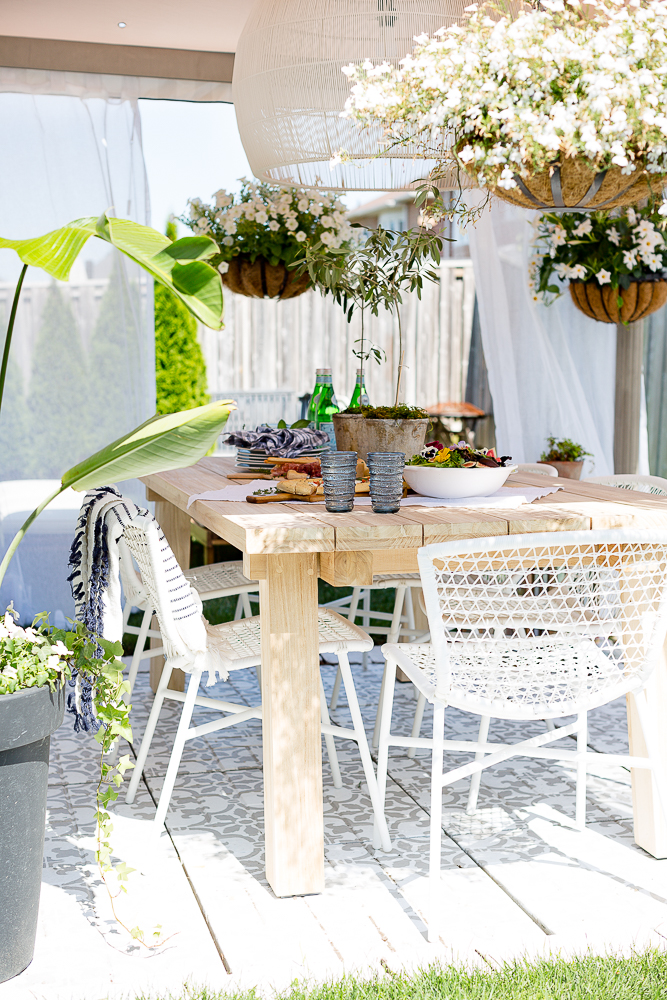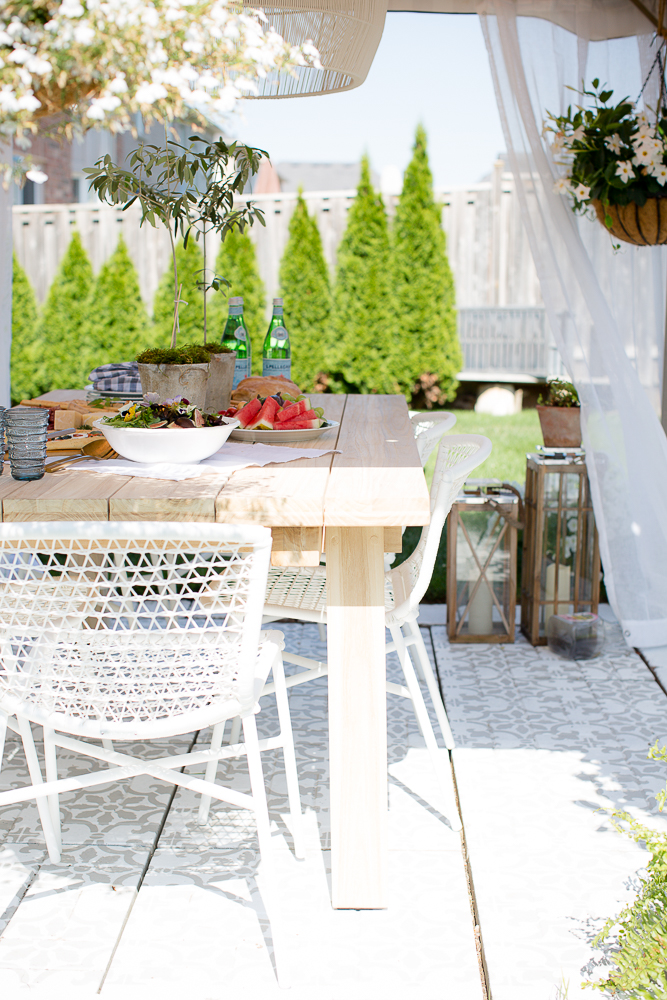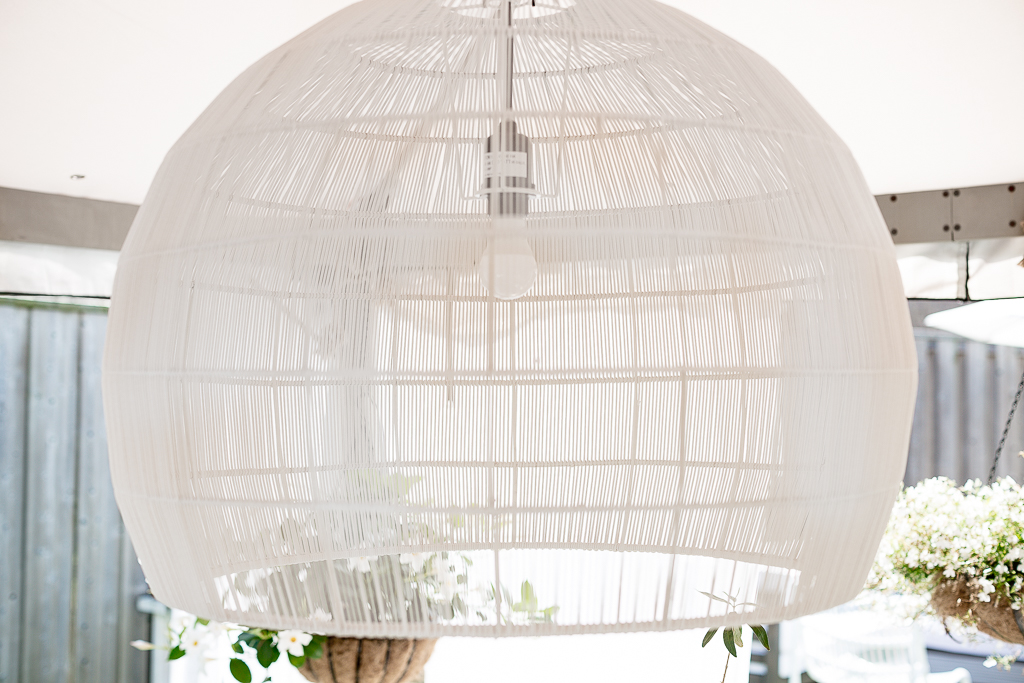 Another amazing addition to this space is this incredible light. I mean….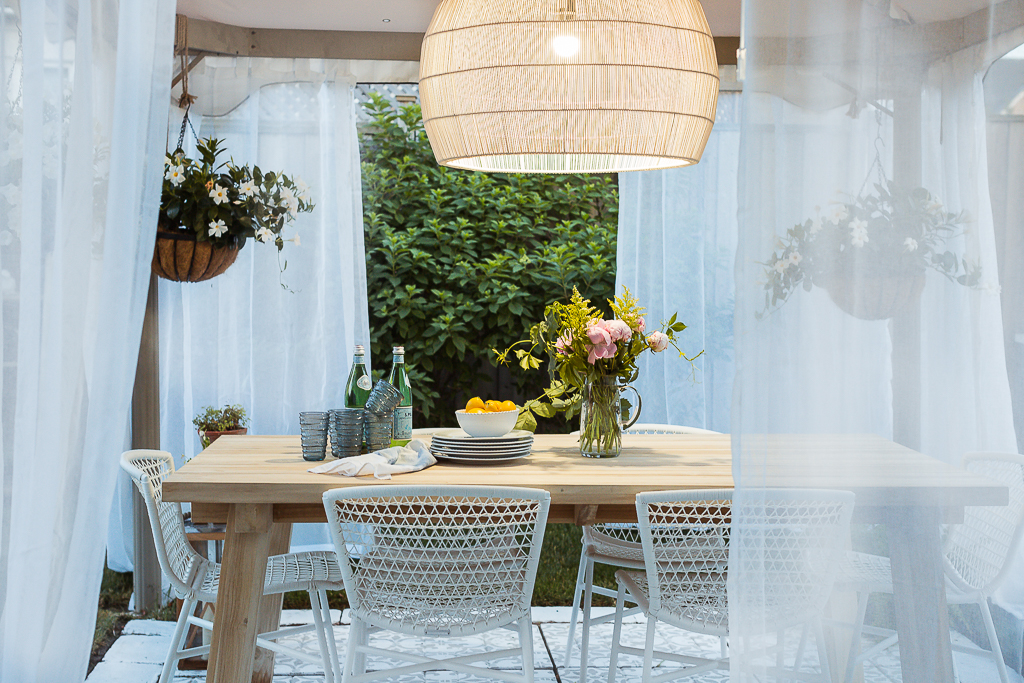 Here it is at dusk. It adds such a warm feel to the space in the evening.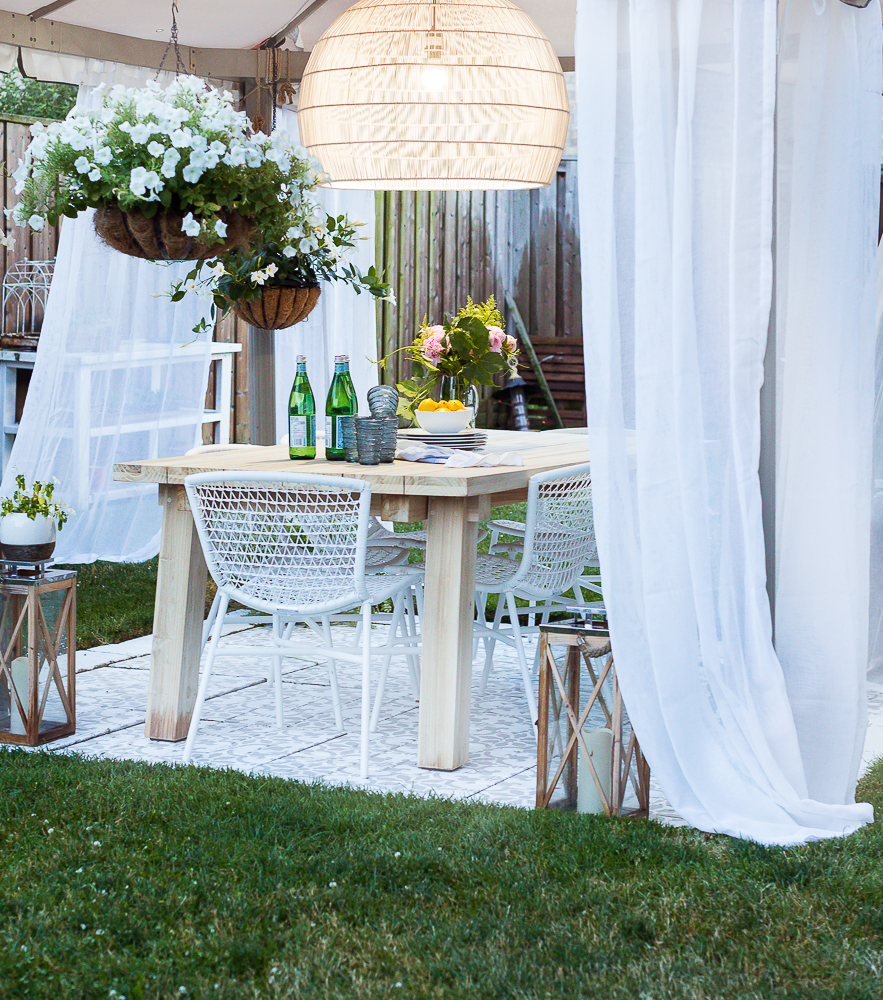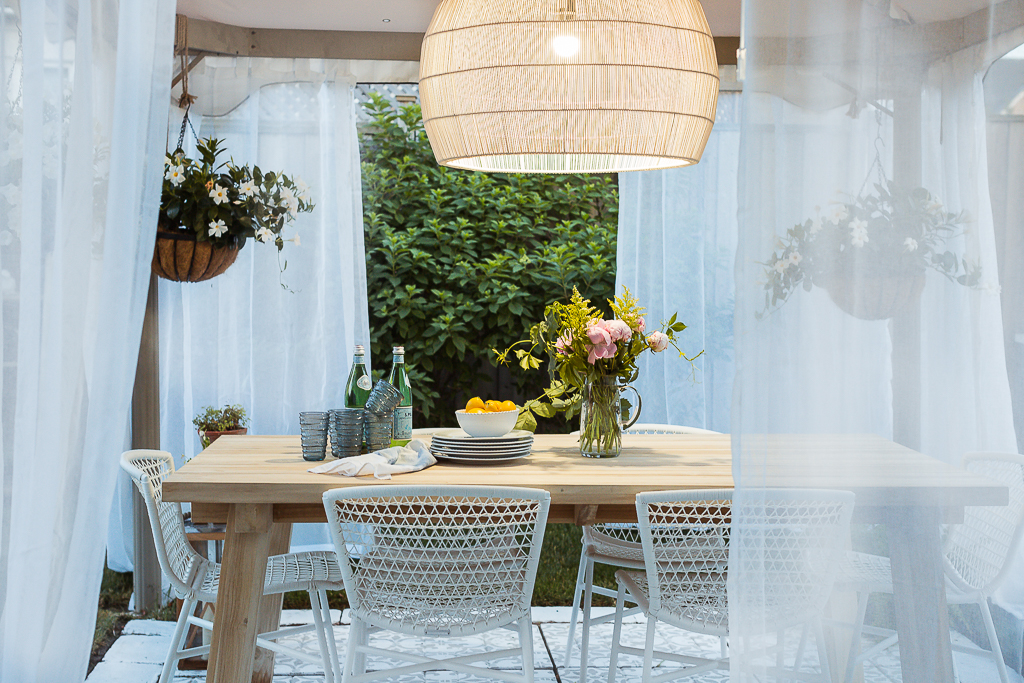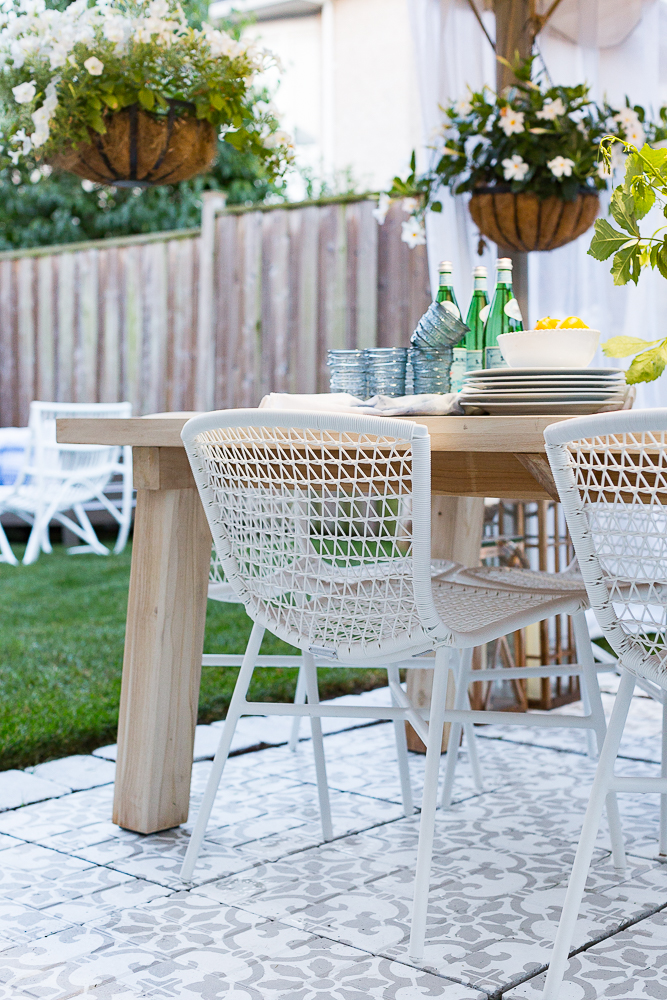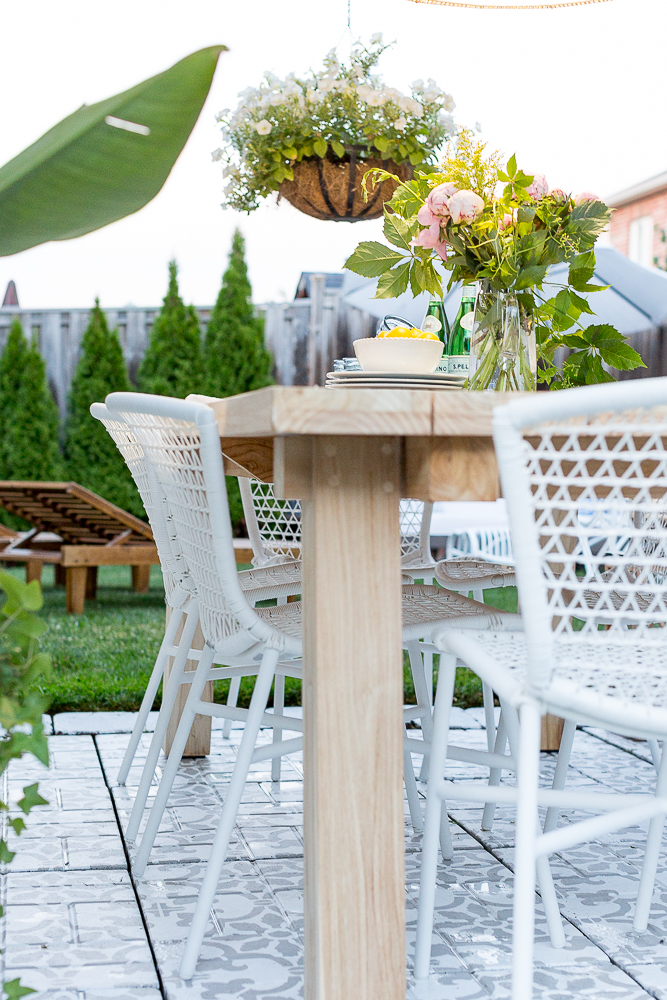 We've really enjoyed having this little space here but just for fun….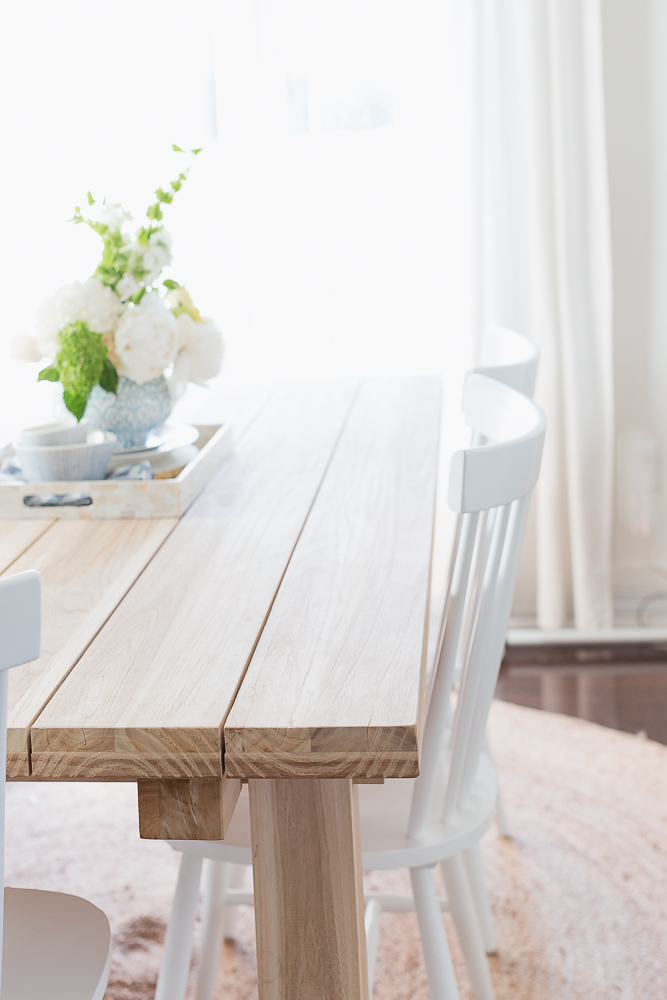 I made hubby and our oldest son bring the table inside. Just to see what it would look like in here. We're still unsure so stay tuned…
Thank you so much for stopping by today. I'd love to know how you're spending your summer.
Much love,
Lucy