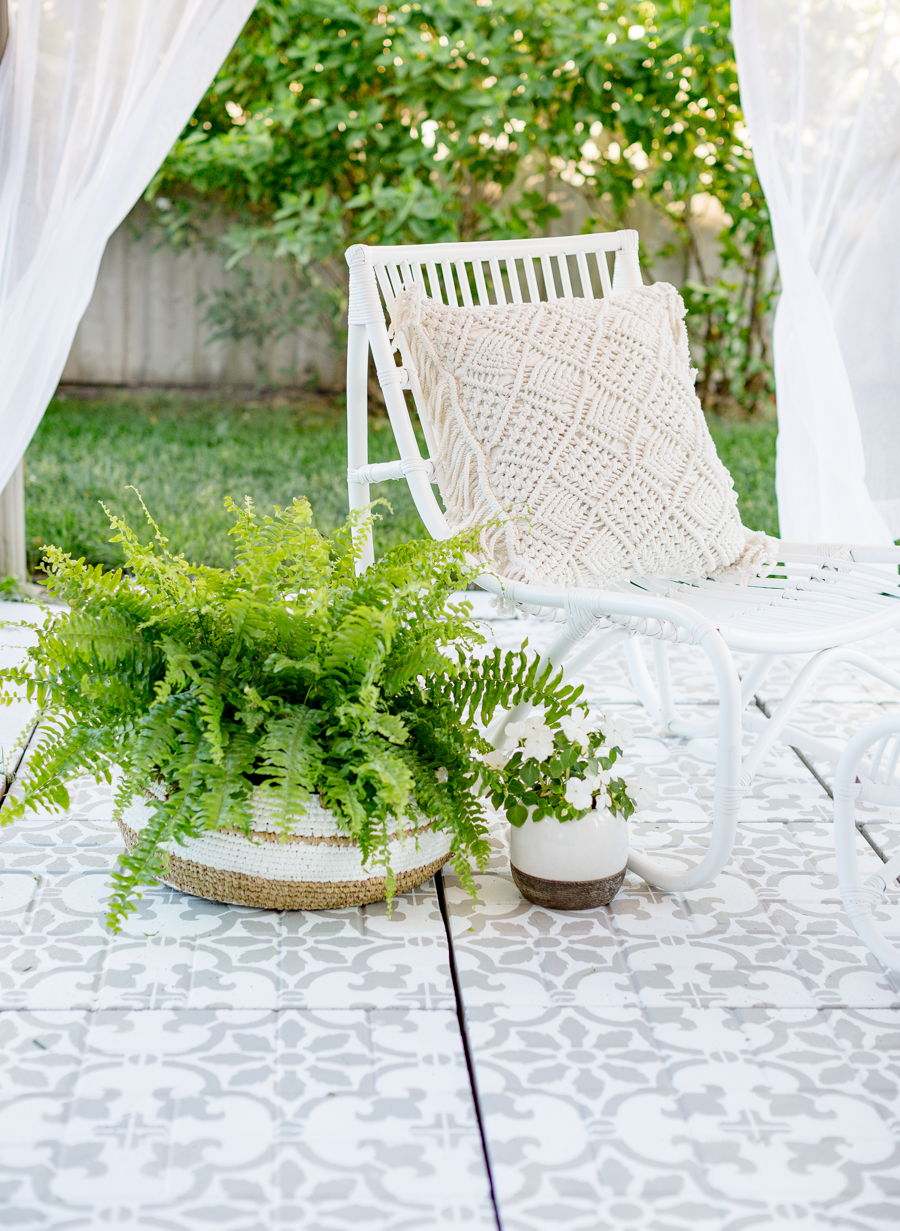 Hello friends. I hope your week is going well.  I didn't have the best day yesterday but I'm hopeful today will be better…:)
Yesterday I shared our patio and today I wanted to show you the outdoor tiles I painted on it.
I've been meaning to do this for such a long time and I finally decided to take the plunge.  I was originally inspired by Emily Henderson  patio tiles . I don't think hers are painted but that was my original inspiration.
Later on my sweet friend Annie painted her patio and I knew that it was exactly what I wanted to do.  I even used the same stencil.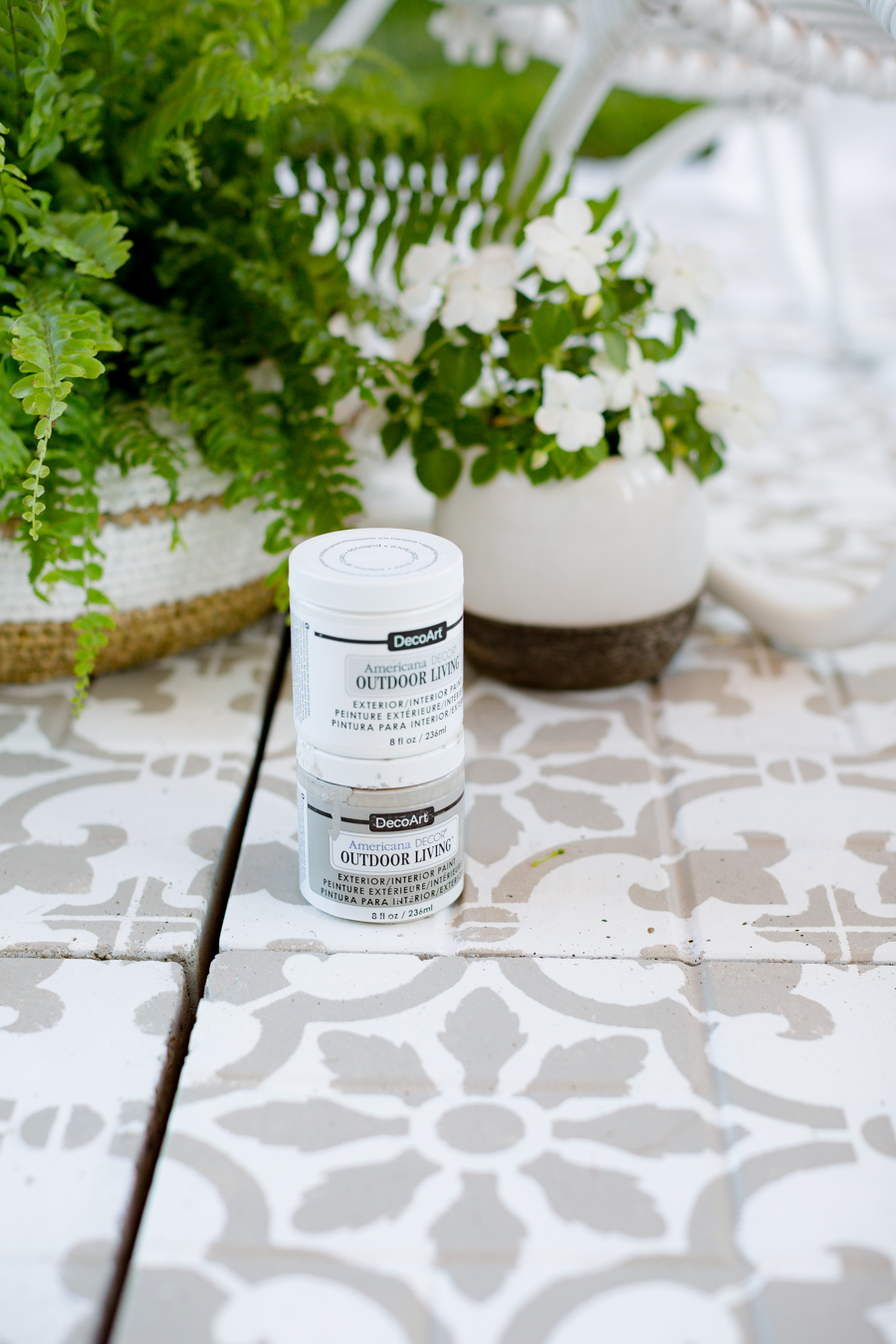 For the paint, I used the Outdoor Living exterior paint by DecoArt and I'm obsessed with the results!  I used Picket Fence  which is the white and Patio
which is the gray color. The white is nice and bright and the patio has a perfect warm stone color.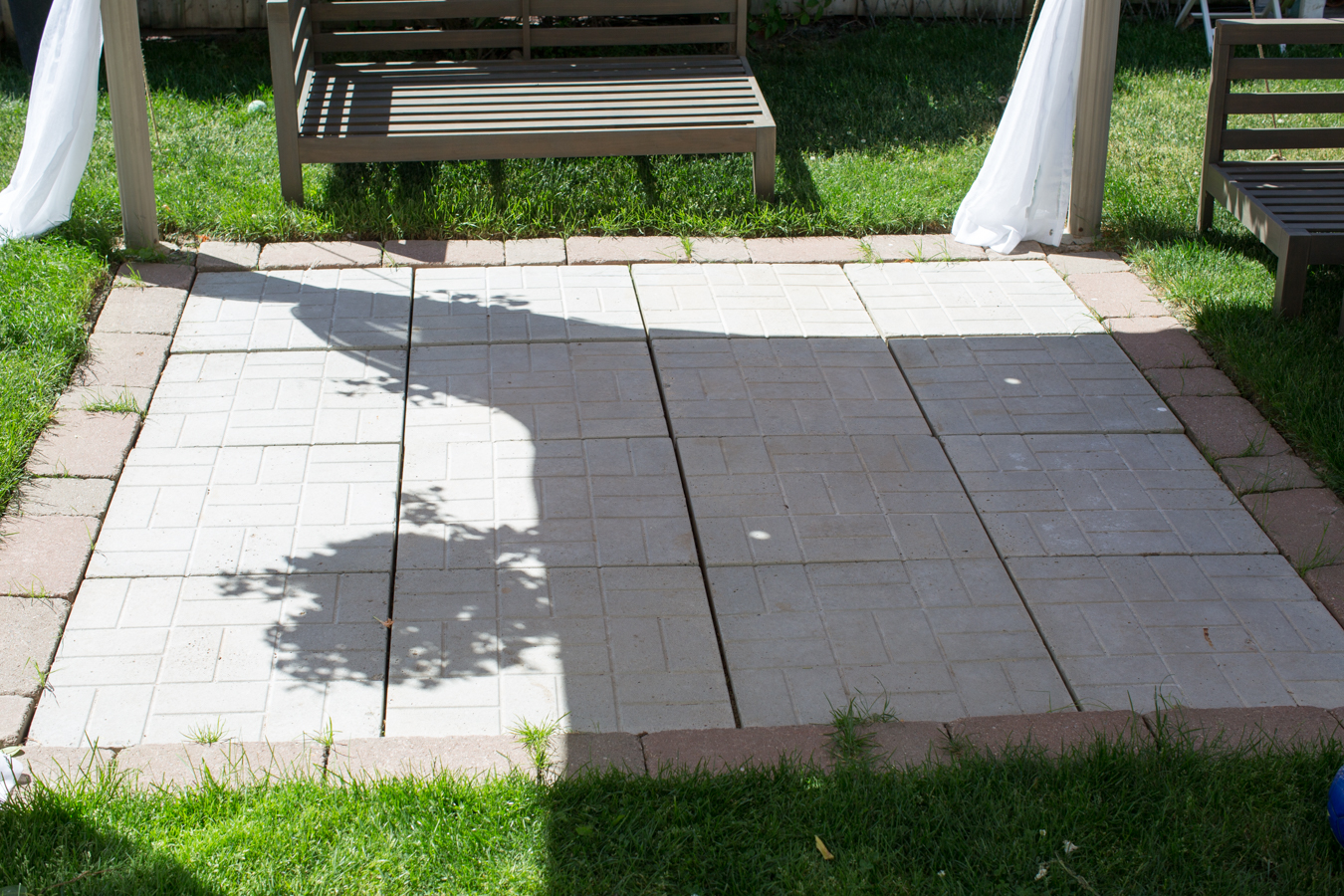 These are builders cement tiles that hubby put down when we first moved in. He's actually thinking of building a deck this summer so these will probably have to go…:(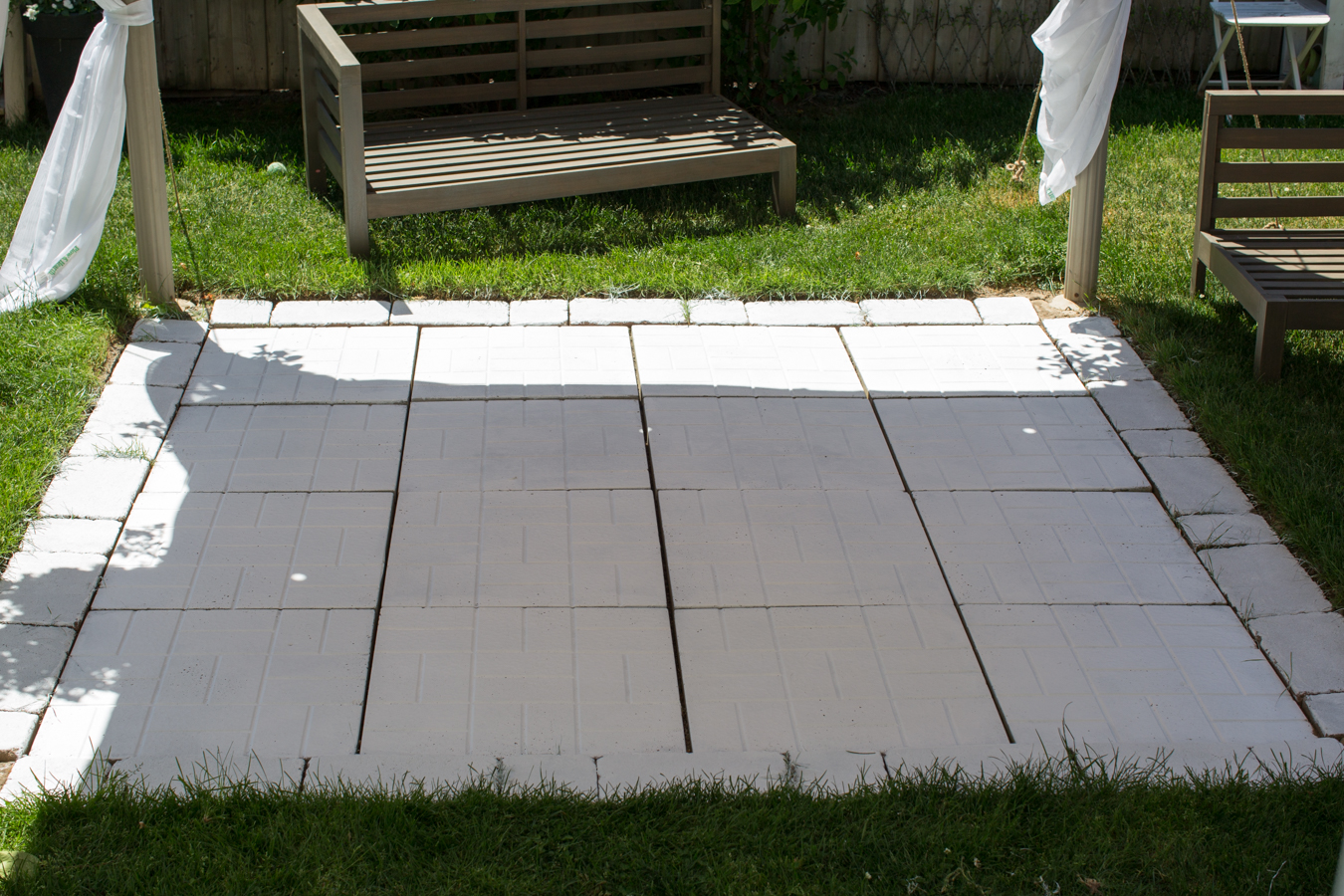 I first painted all the tiles with the white and let it dry. I used a roller for this and the process was fairly quick. This is the first coat. I did go over them twice.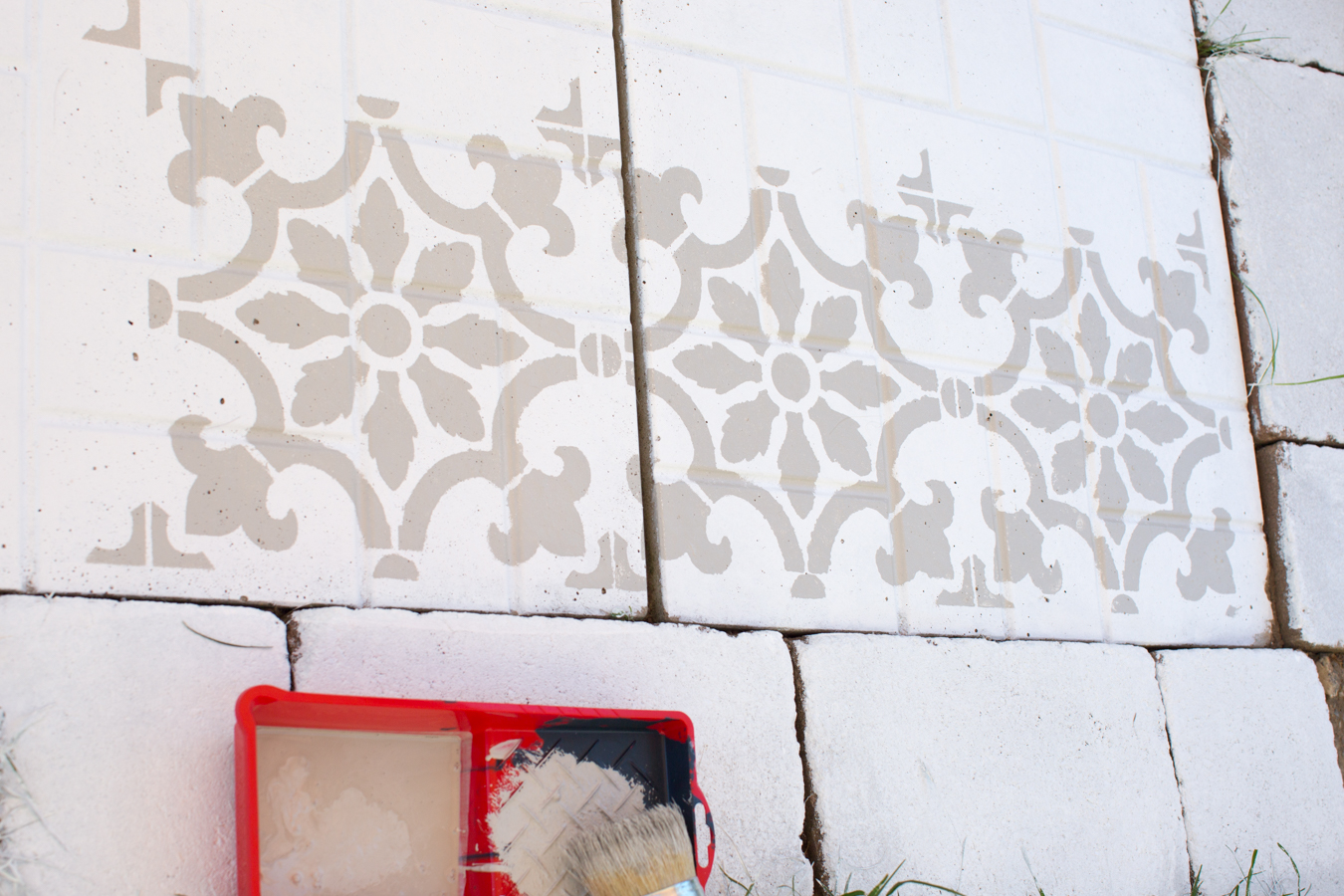 I then placed the stencil and used a round paint brush instead of a roller.  After watching hubby do THIS wall a few years back, I knew how much he hated using the roller so I decided to use this brush instead and it was super easy. You just have to dab some of the excess paint off it prior to painting.  The process isn't difficult per se, but it's time consuming. I started at 10 AM and finished at around 5 PM.  But that  time included  stopping to let the white dry  and after school pick up and snacks.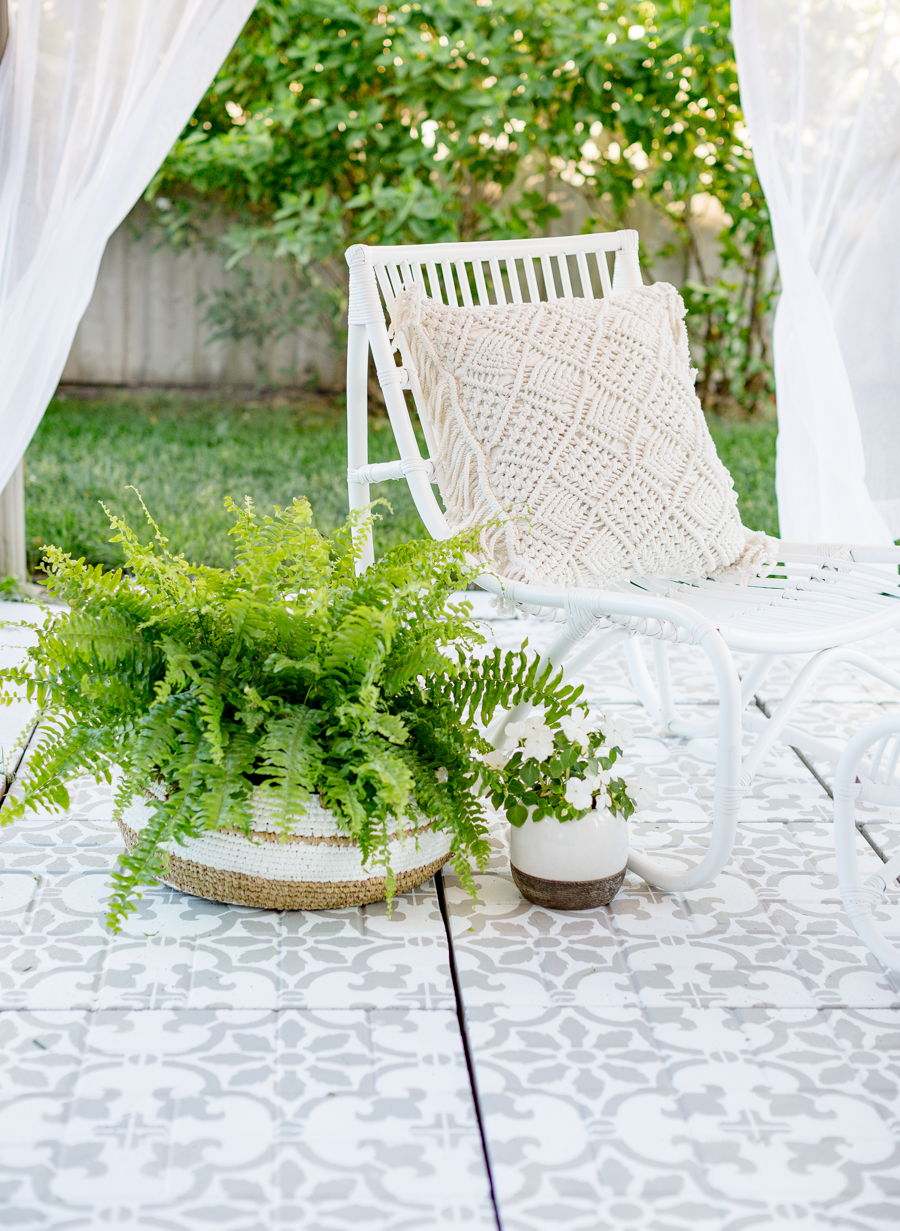 I love it so much and I think the time was worth it!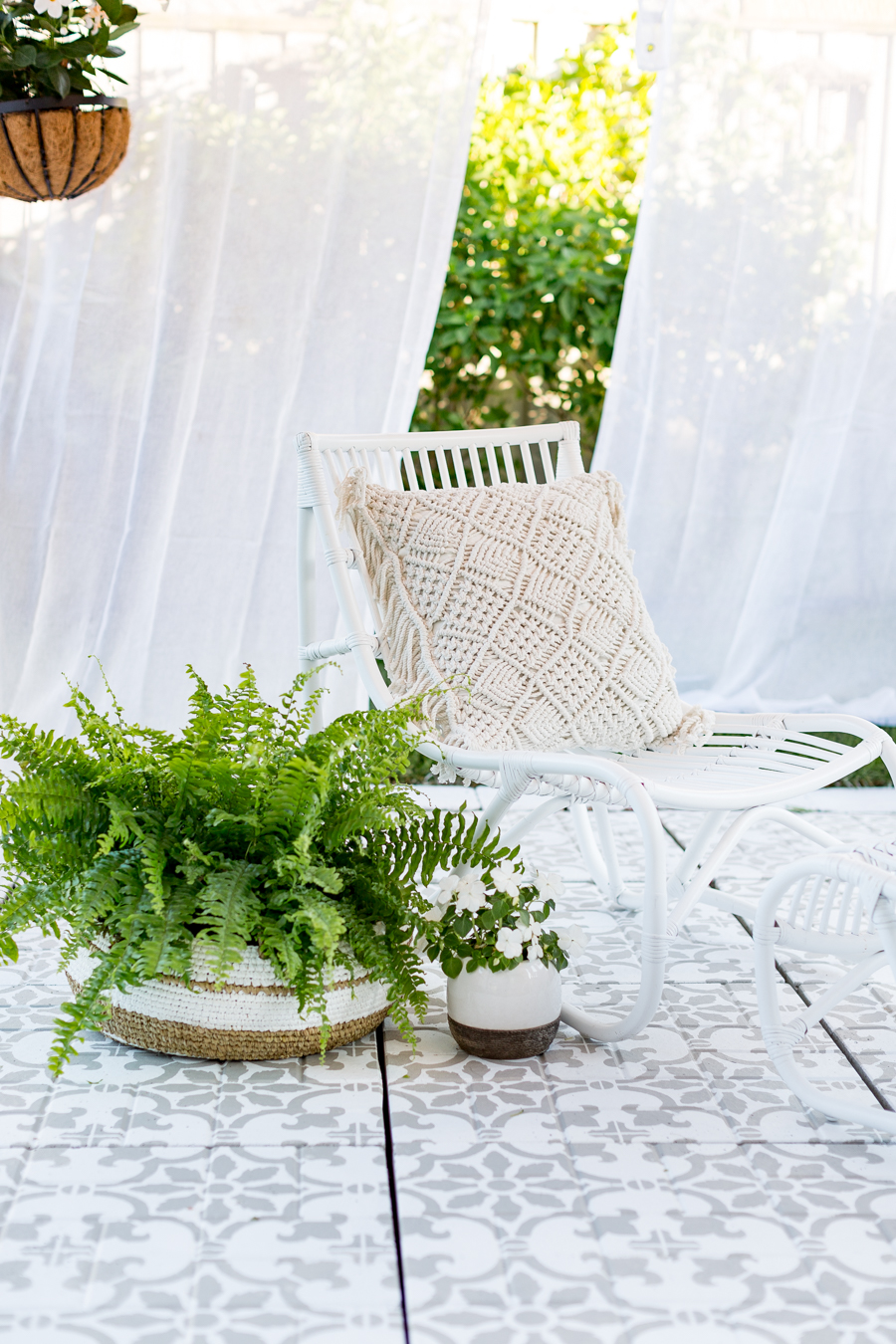 A super bonus is that The outdoor acrylic paint offers protection without requiring a sealer and it's scuff- and water-resistant. DecoArt also has a lot of stencils to choose from, but I already had this one so I decided to use it.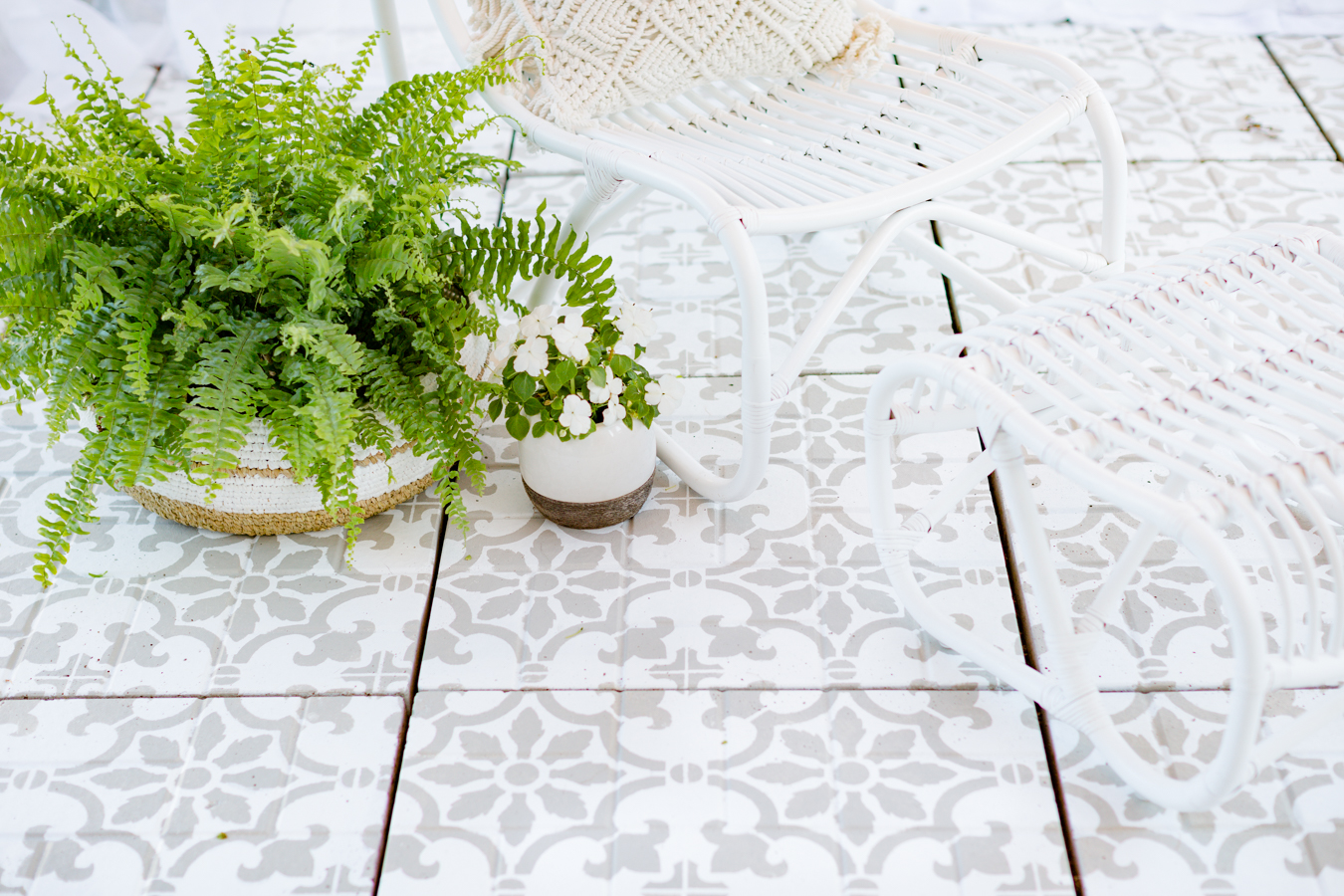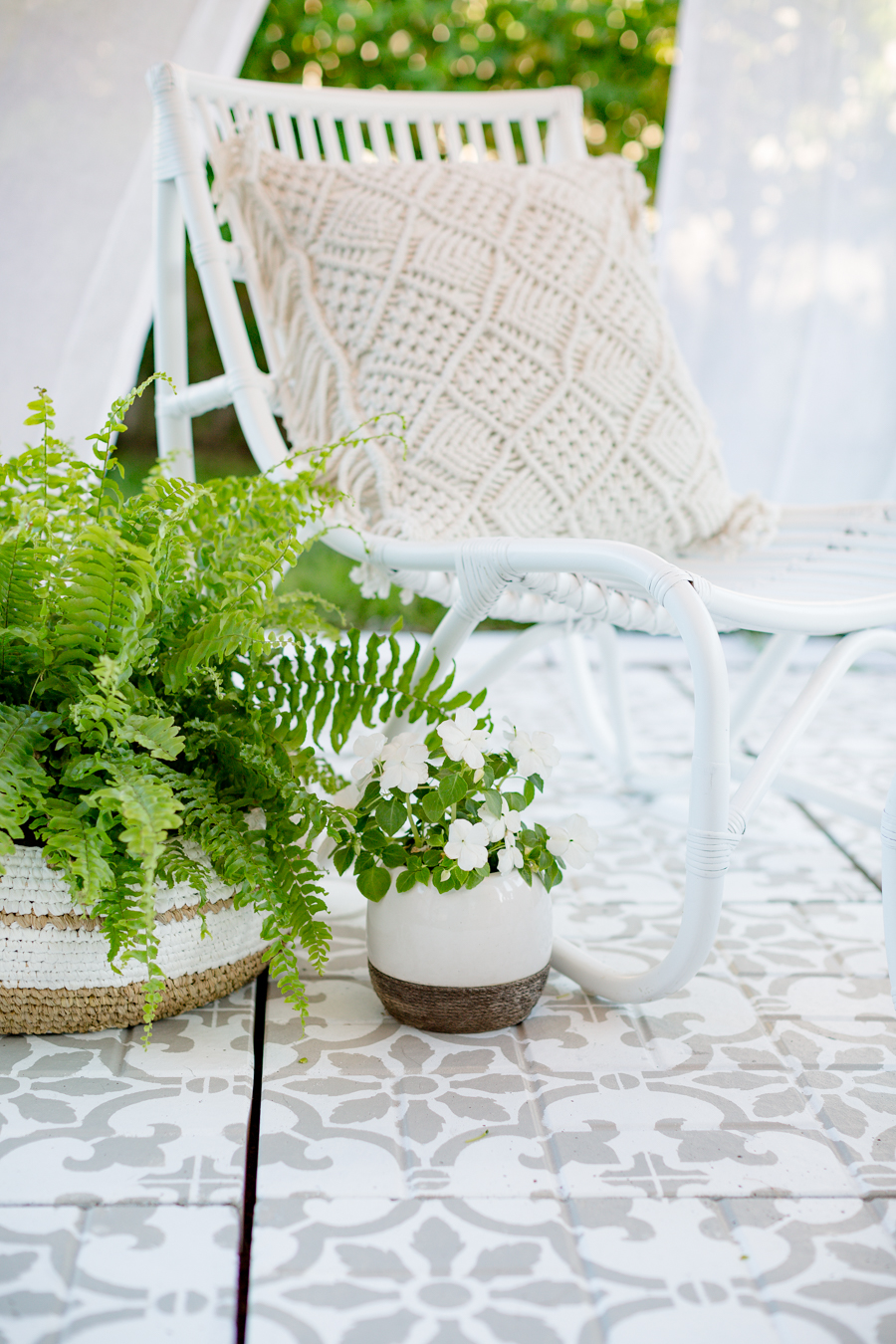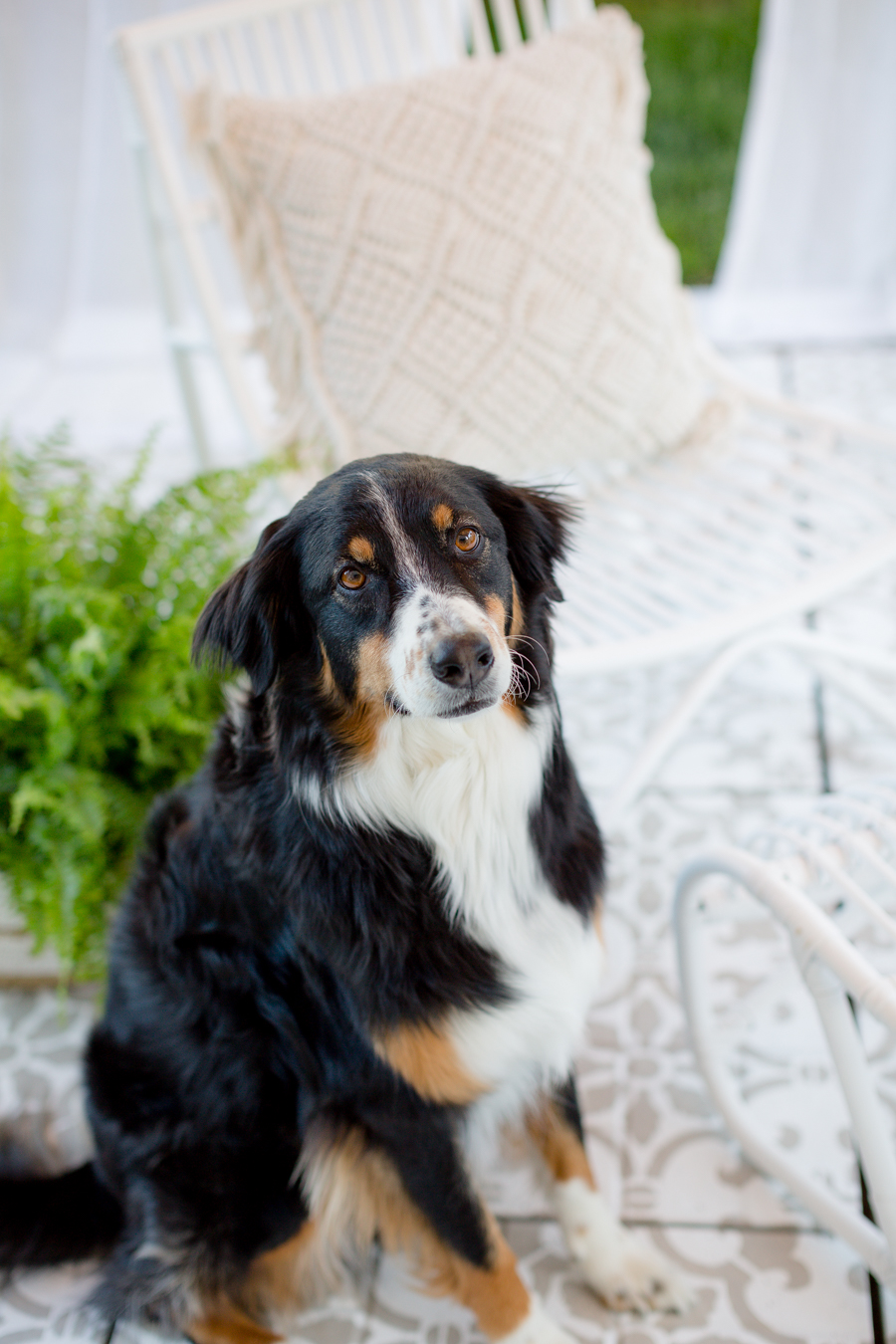 Probably the hardest part of the entire process was trying to keep this guy off the space while I was working. He likes to be near me all the time. When I took this photo, he had hurt his paw and I can tell by his sad face it was
Uncomfortable…:(  He's ok now.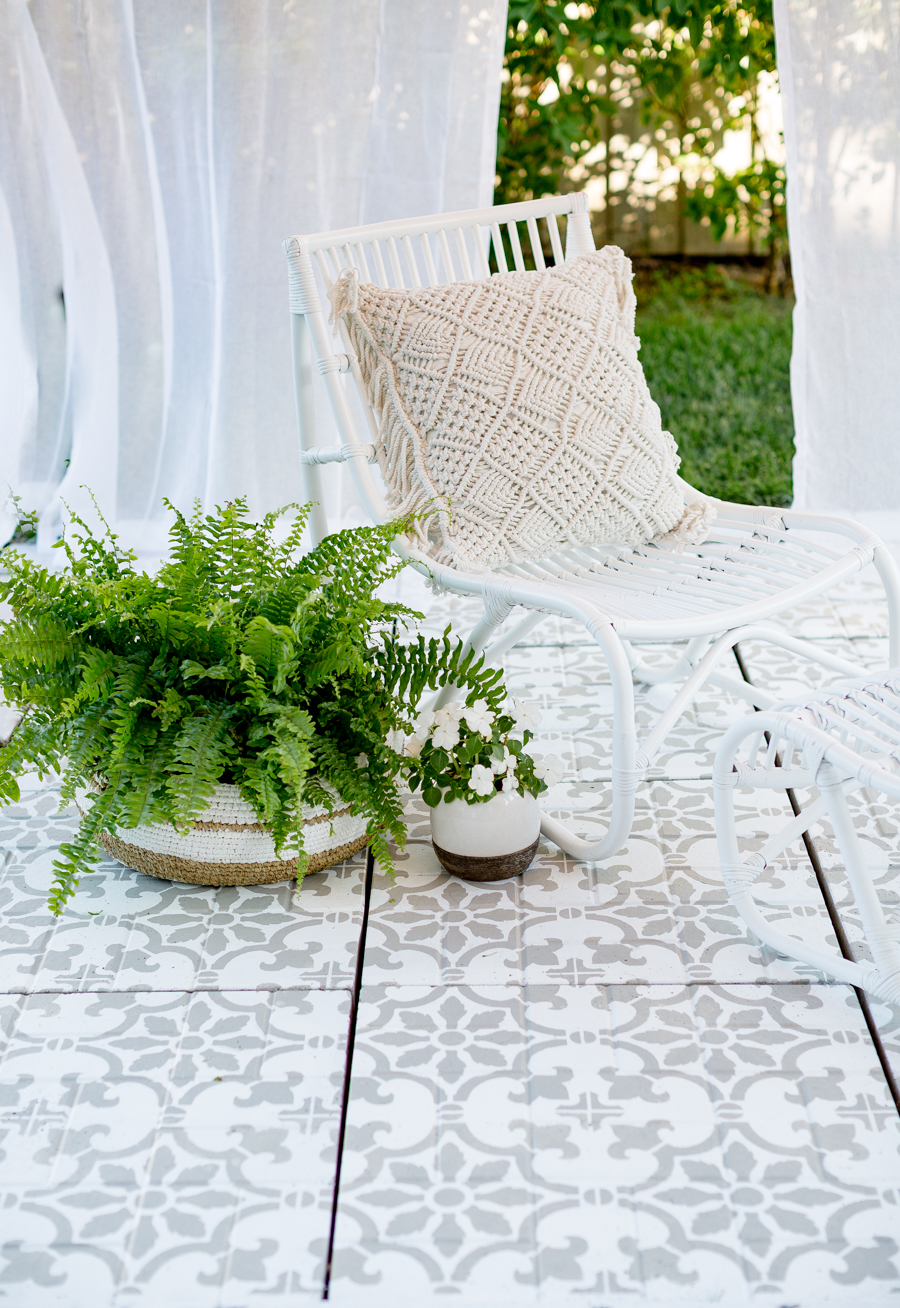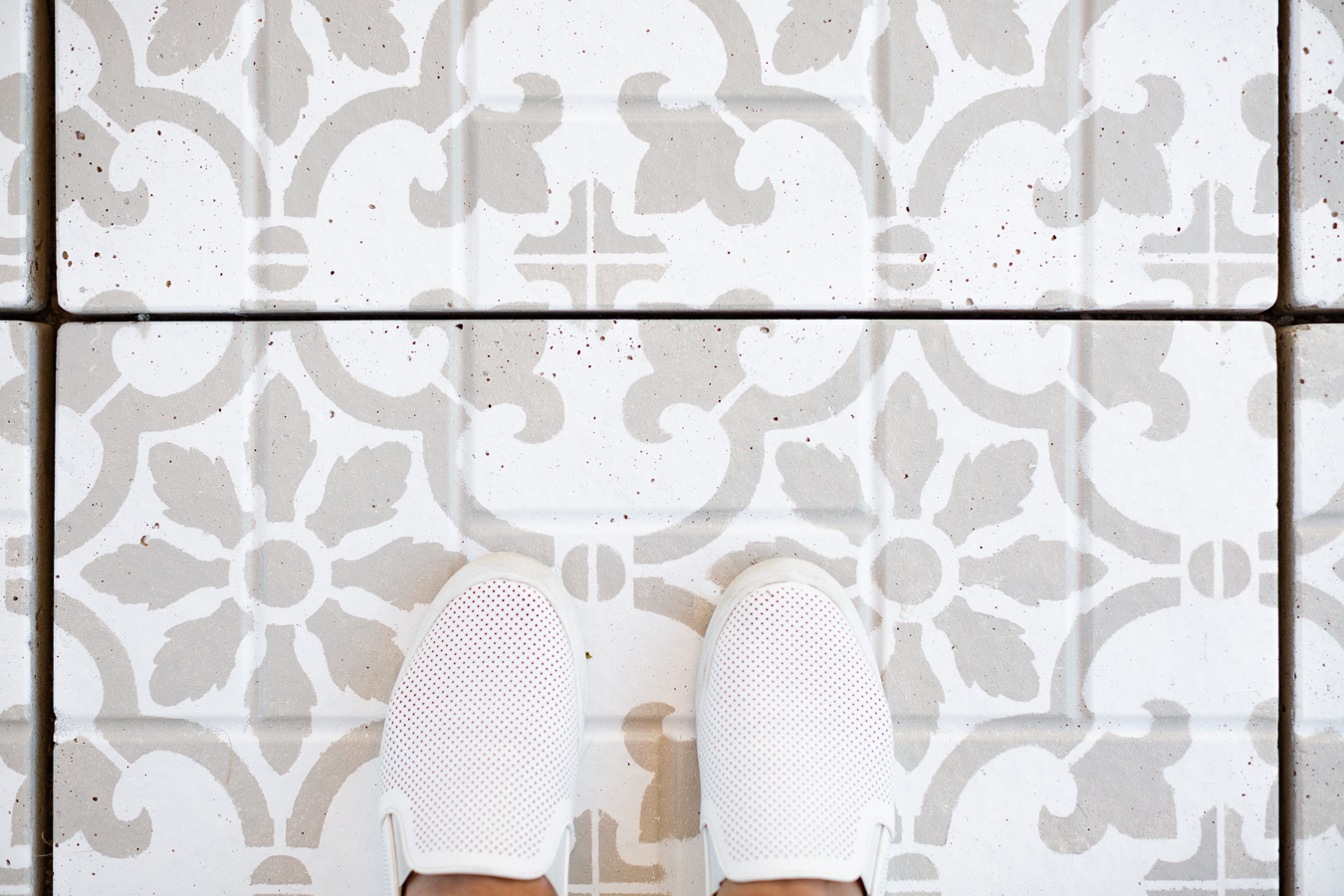 You can see that it's not perfectly perfect, but unless you get down, up close and personal, you can't really see the imperfections.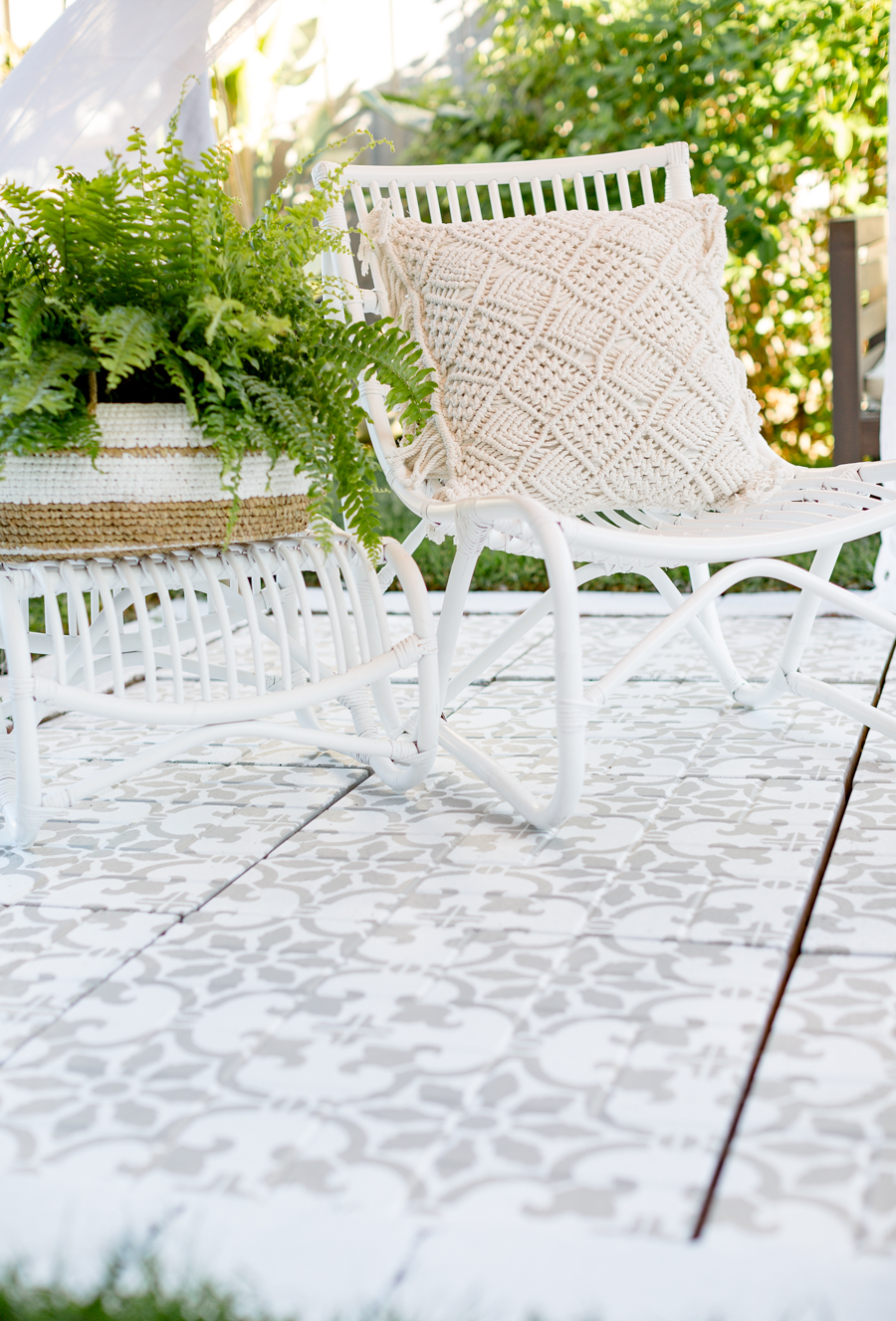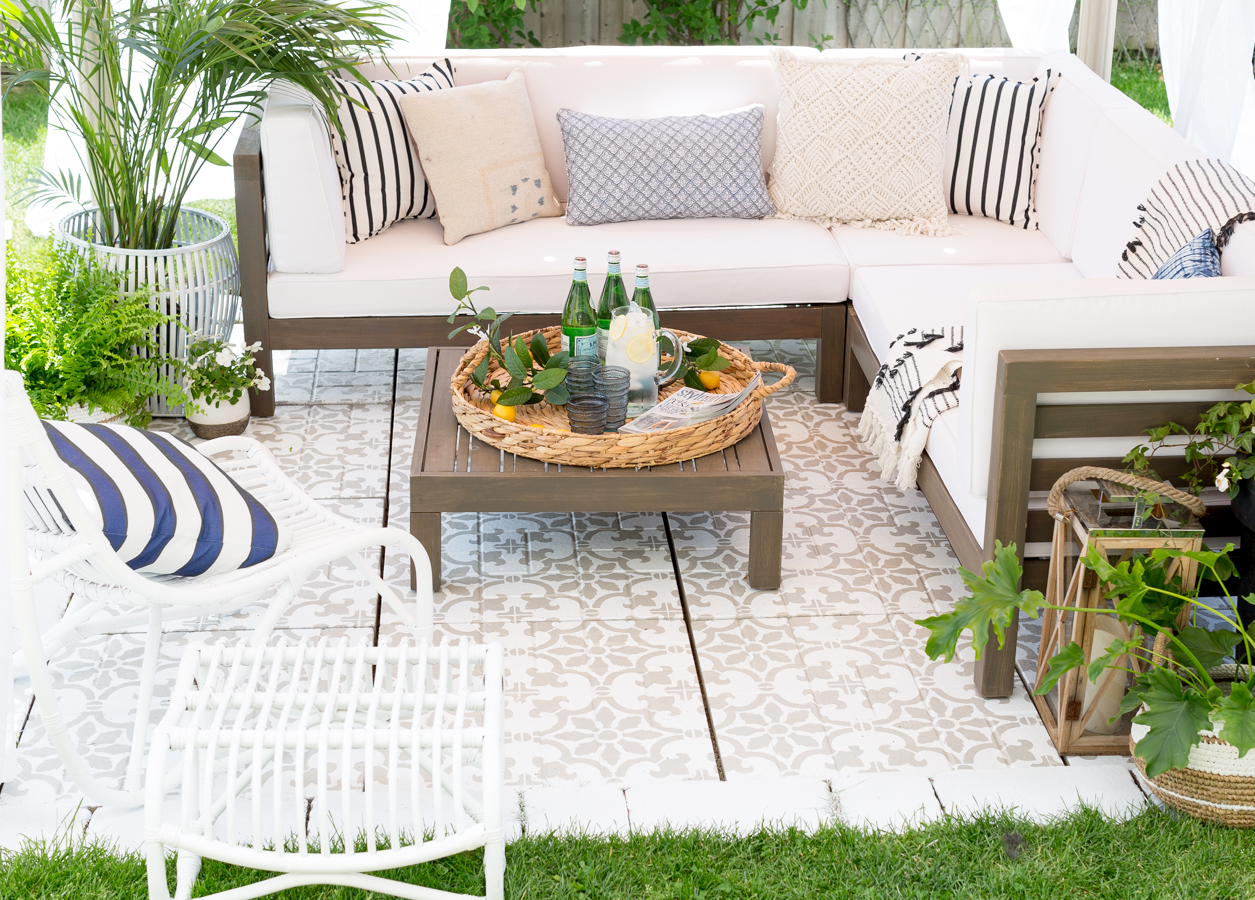 I think I need a smaller rug here but maybe not…what do you think?