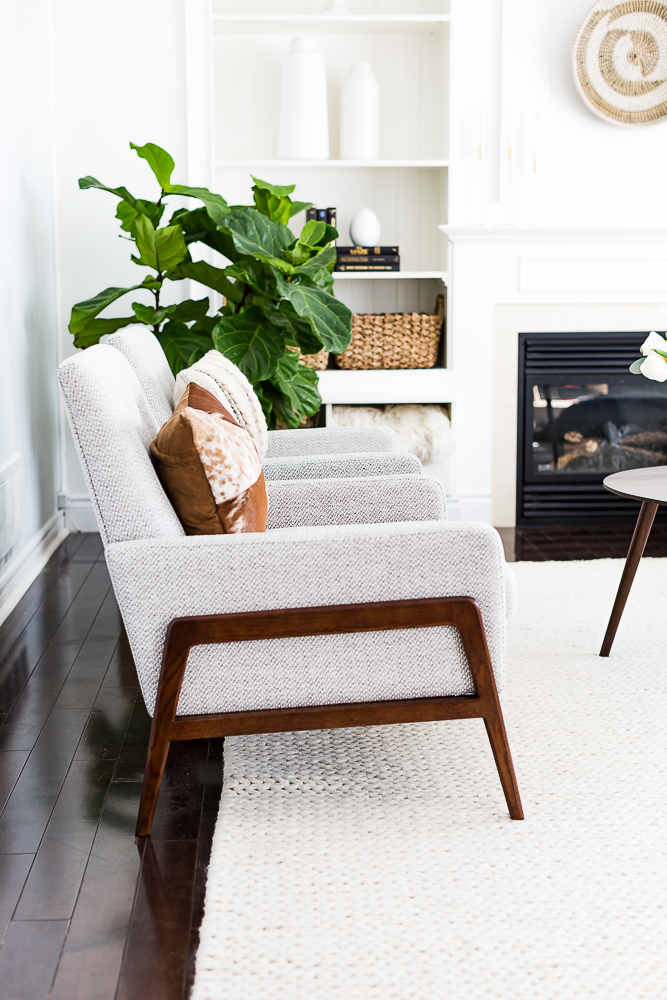 Thank you so much for joining my friends and I today on the 'Spring has Sprung' home tour hosted by my friends Lory from Designthusiasm and Sheila at Maison de Cinq. If you're coming over from Decor Gold Designs, welcome.
Today I'm giving you a glimpse into our family room makeover progress.  It's still not finished but I'm liking the direction in which is going. If you follow me on INSTAGRAM, you may have seen us take shelves down on either side of the fireplace. We did this because we wanted to raise them a bit, add moulding to the top as well as crown moulding and trim to the entire space. Unfortunately, hubby had to travel for work and didn't have time to finish before he left but while he was gone, I was supposed to paint the entire space but alas, only got half of it completed as I hurt my back and am currently sitting here in complete pain as I type this.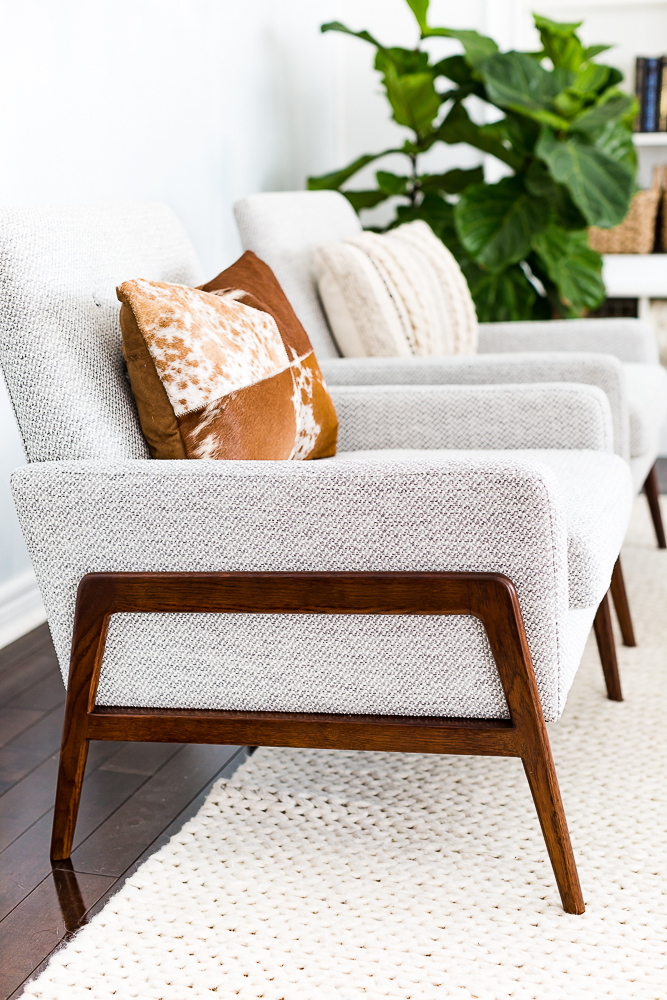 Nevertheless, I wanted to share our progress so I recruited my kiddos to help me put stuff back, move things around and somewhat put this place back together again. Thankfully, I recently partnered with ARTICLE who not only delivered, but assembled all the pieces for me. One of the pieces is these pretty lounge chairs. I love their modern feel and they're super sturdy and comfy.
I feel my style starting to evolve again and these chairs add a nice modern but cozy feel. If you're looking for modern, well made furniture I definitely recommend ARTICLE  I found the prices to be super competitive and they also provide a 30 day guarantee. Just in case.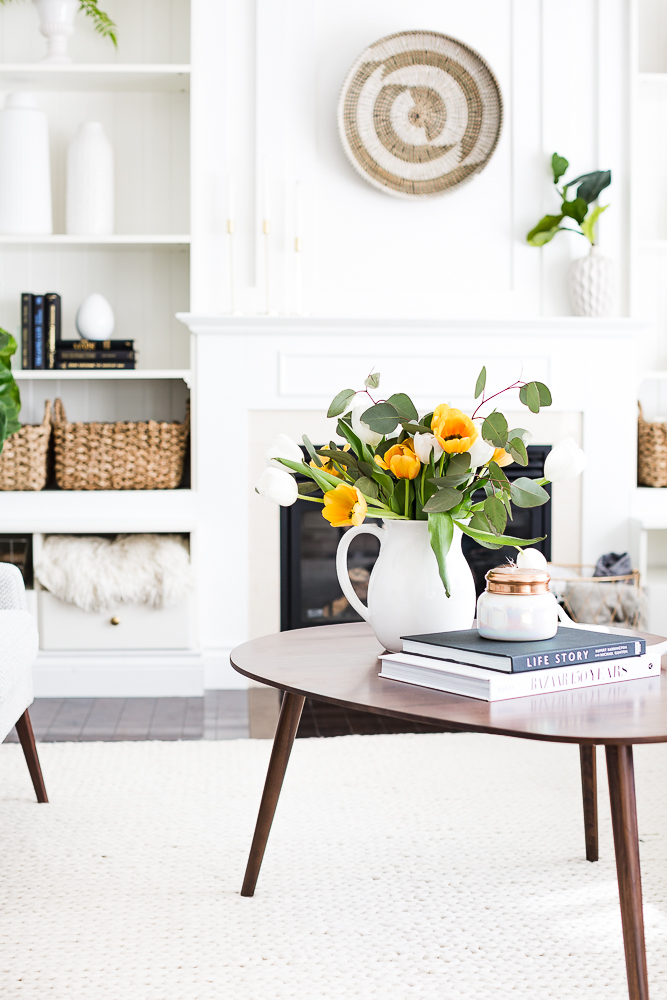 I also ordered this coffee table and although the dark wood is a little different than what I'm accustomed to, I really like the contrast it brings to this space. Plus, it's going to be perfect for the final reveal.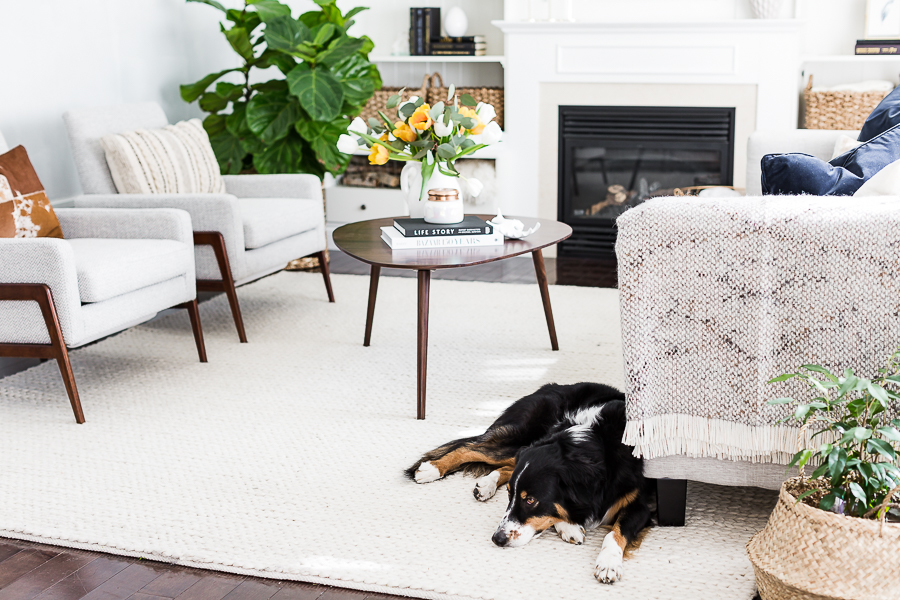 I also wanted to change the rug but with my bad back, I couldn't go dig out the one I wanted from the basement so this one it is for now.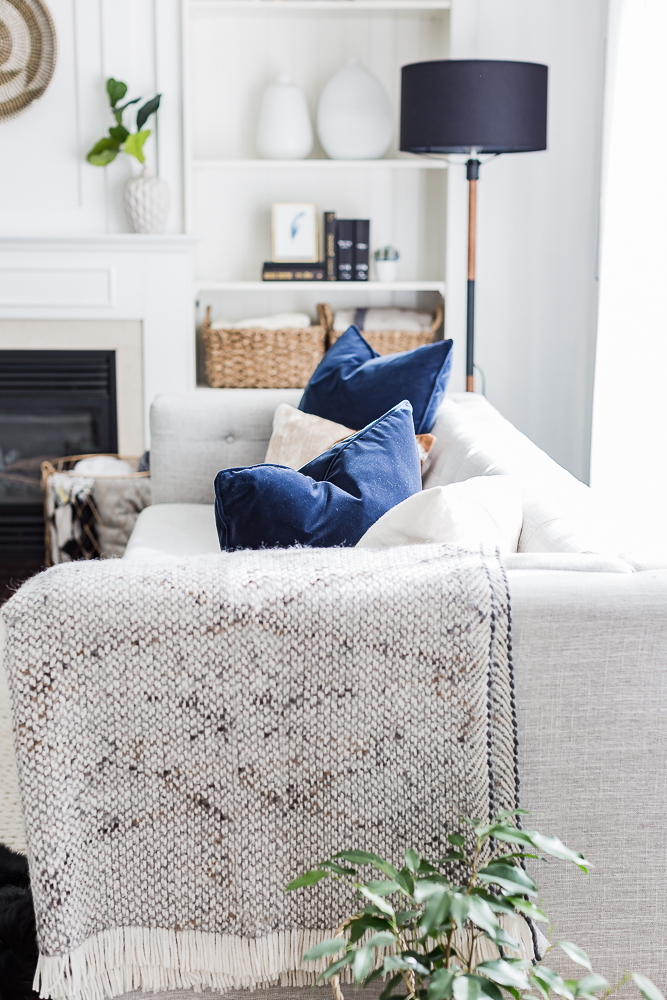 I originally wanted these green velvet pillows but they were sold out. So I went with the blue, which I still love.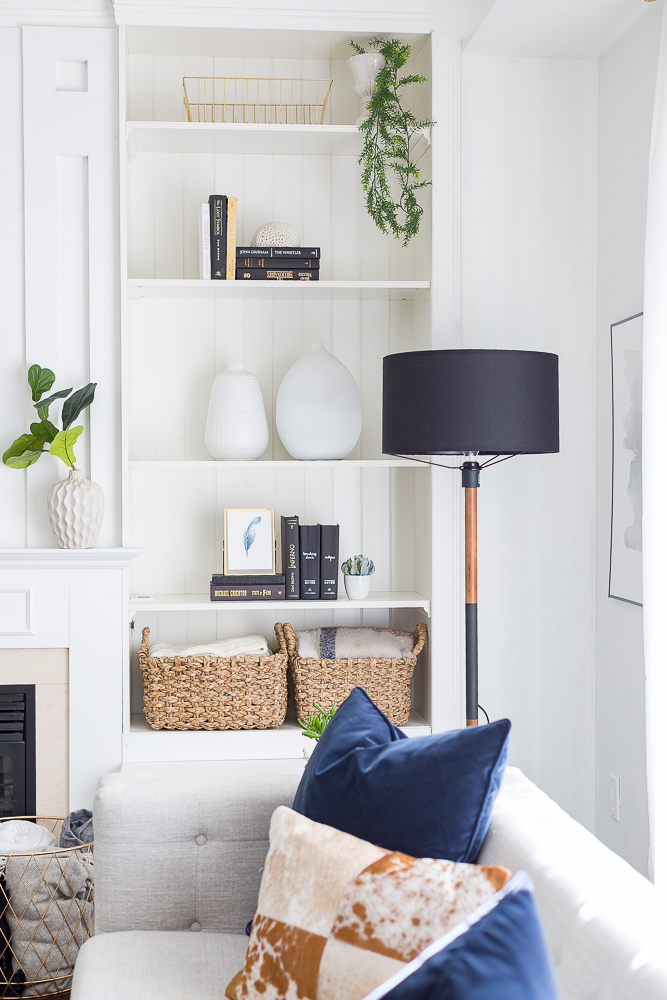 The lamp is also from ARTICLE and it's just so cool.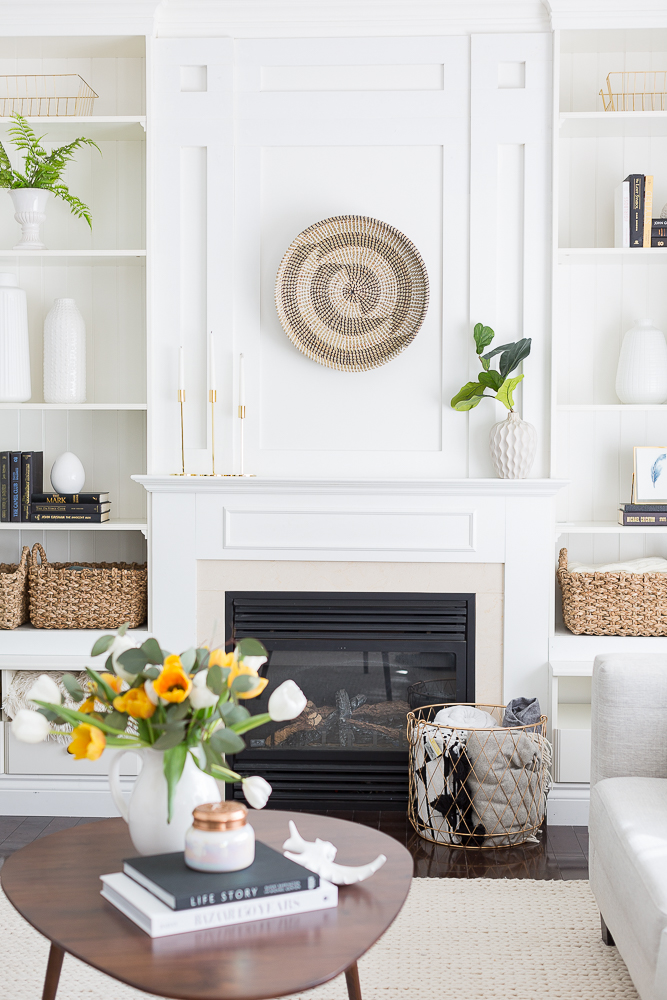 Here's a better look at the current state of the mantel and shelves.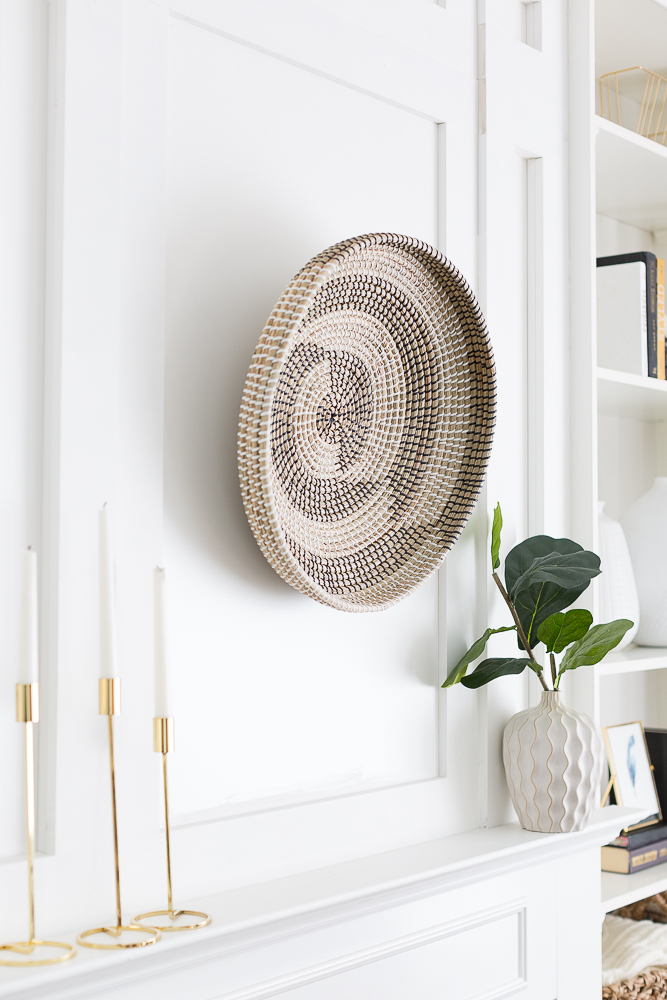 Keep in mind that it's not completely done yet, but as you can see we brought forward the wall losing a lot of mantel space in the process, but I'm ok with it. As my taste evolves, I'm leaning towards simple and less. Gone are the days of elaborate mantel vignettes for me. You can find this basket HERE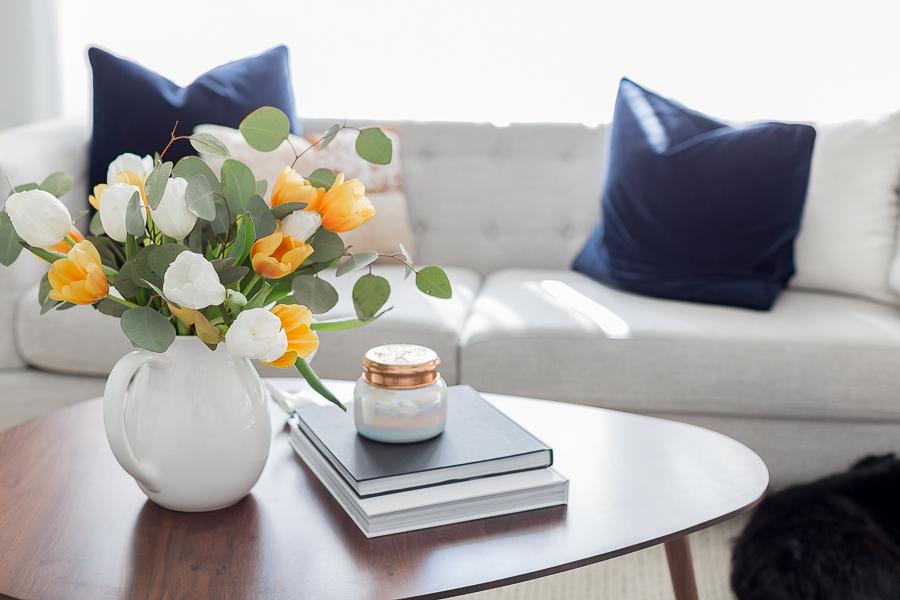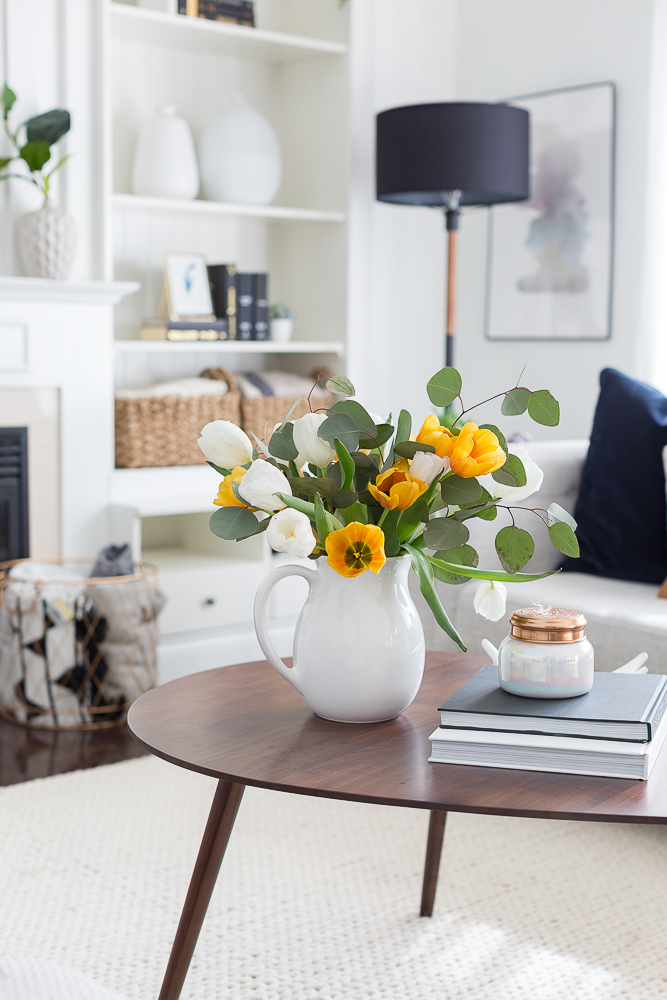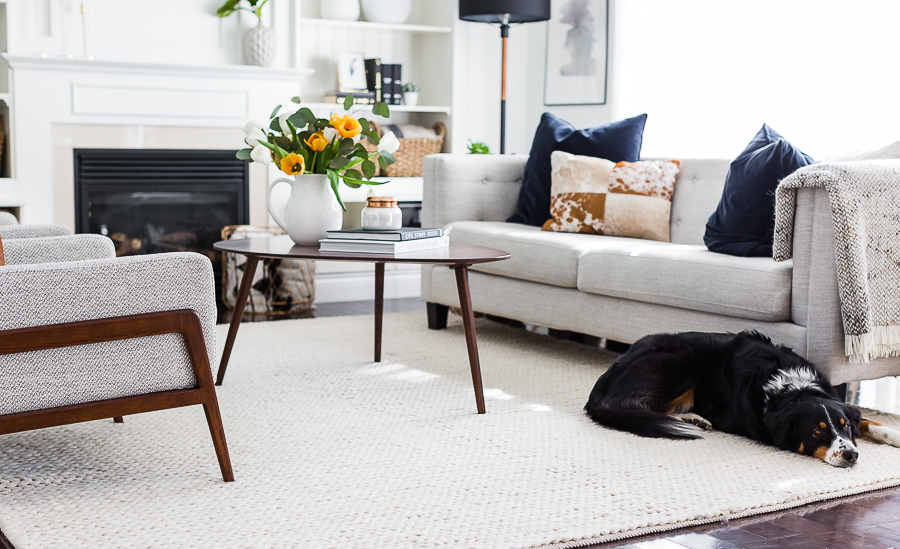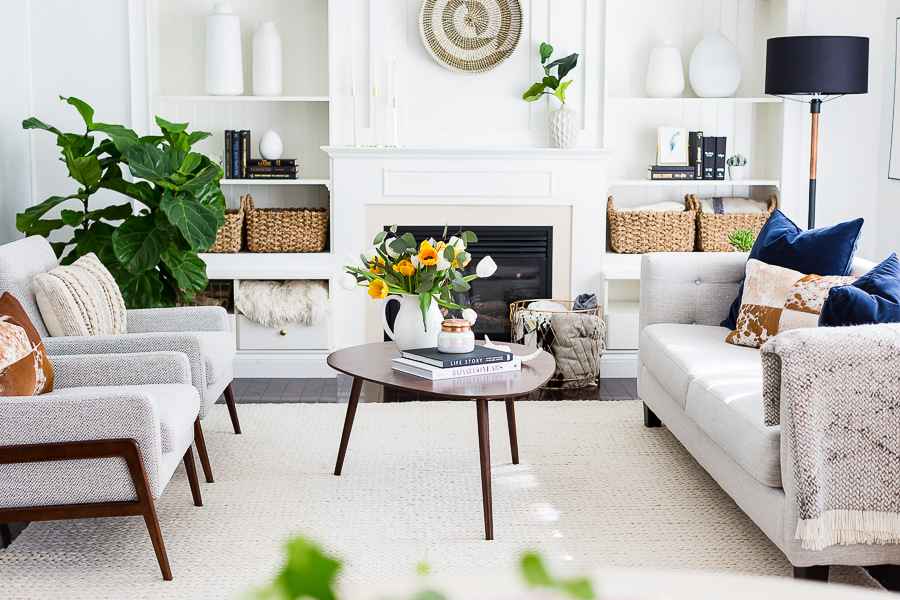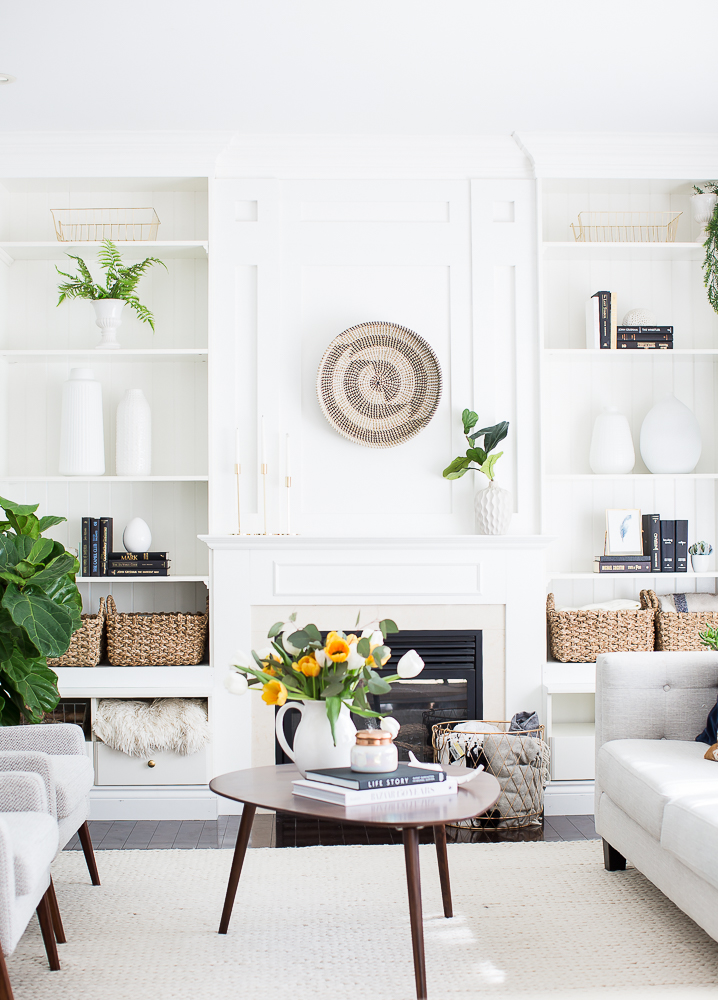 I also didn't get to play with styling the shelves so I sat back and directed the kiddies where to put stuff. I kept it super symmetrical for their own sanity…ha. It was actually kinda nice to sit back and boss them around (kidding). I'm so glad they're old enough to help me when in need. They've been so sweet and they've spoiled my bedridden self. 🙂
Thank you so much for stopping by today. Please don't forget to visit my sweet and dear friend Annie from Zevy Joy next.
much love,
Lucy
>
If you missed Tuesday's posts:
Designthusiasm | Maison de Cinq | Home Stories A to Z
Tidbits | Ella Claire Inspired | Decor Gold Designs
Wednesday's posts:
Craftberry Bush | Zevy Joy | CitrineLiving
Remington Avenue | Sand & Sisal | So Much Better With Age