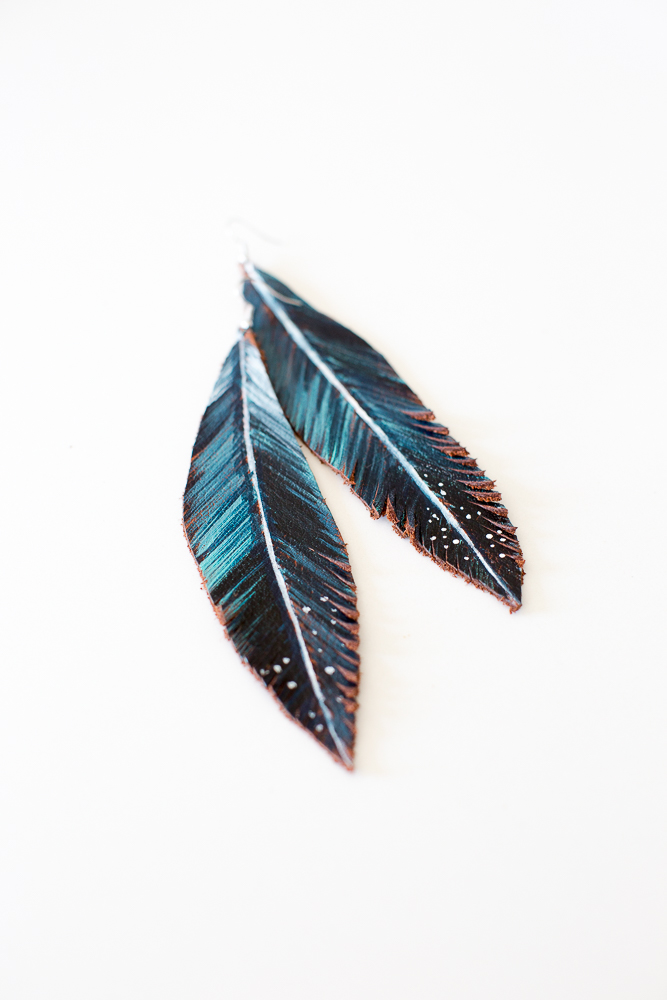 Hello friends. I hope you've been keeping well. It's been quiet around here as we took a little time off to enjoy the weather. We didn't go anywhere and though vacations are nice, staycations can also be great.
I managed to do a little painting and worked on some other projects but overall it was a lazy week.  I wanted to quickly share this cute little leather earrings Bella and I made the other day. It was a fun quick craft that we enjoyed doing.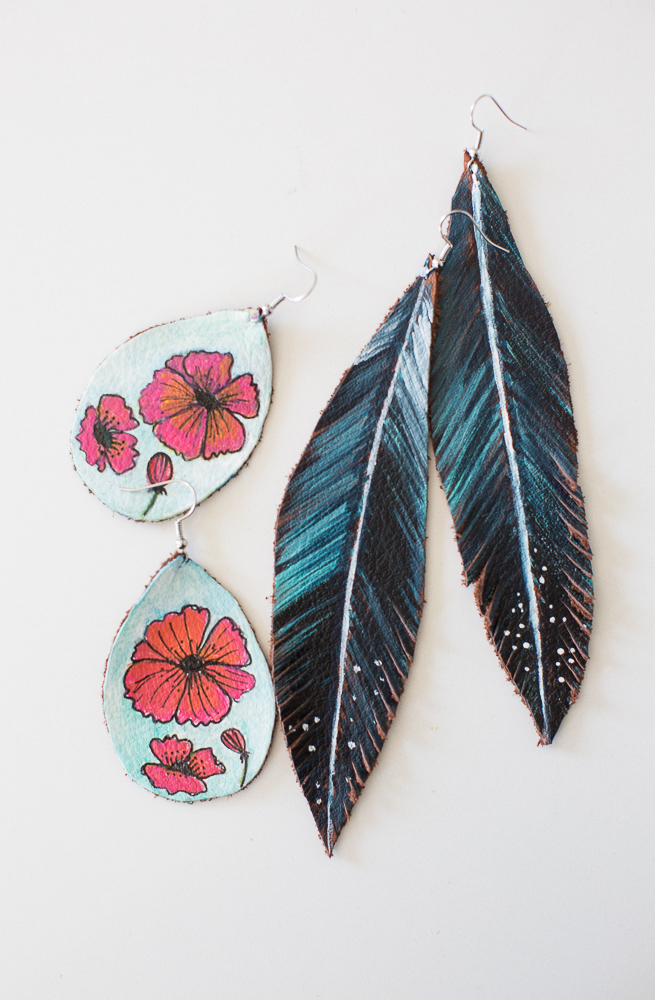 There are so many possibilities

Here is what you will need:
Piece of leather
Stylin – Fashion paint by DecoArt
Fishhook Earrings
Thumb Tack
Fine Point Permanent Marker
Brush
Scissors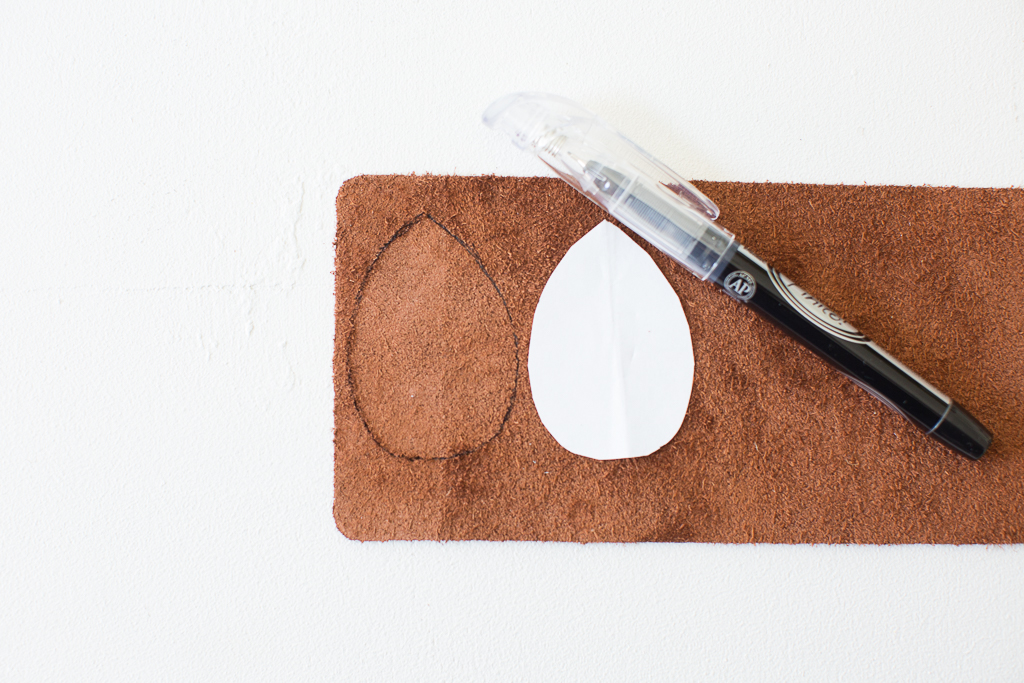 For teat shape earrings. Simply make a template, trace and cut out.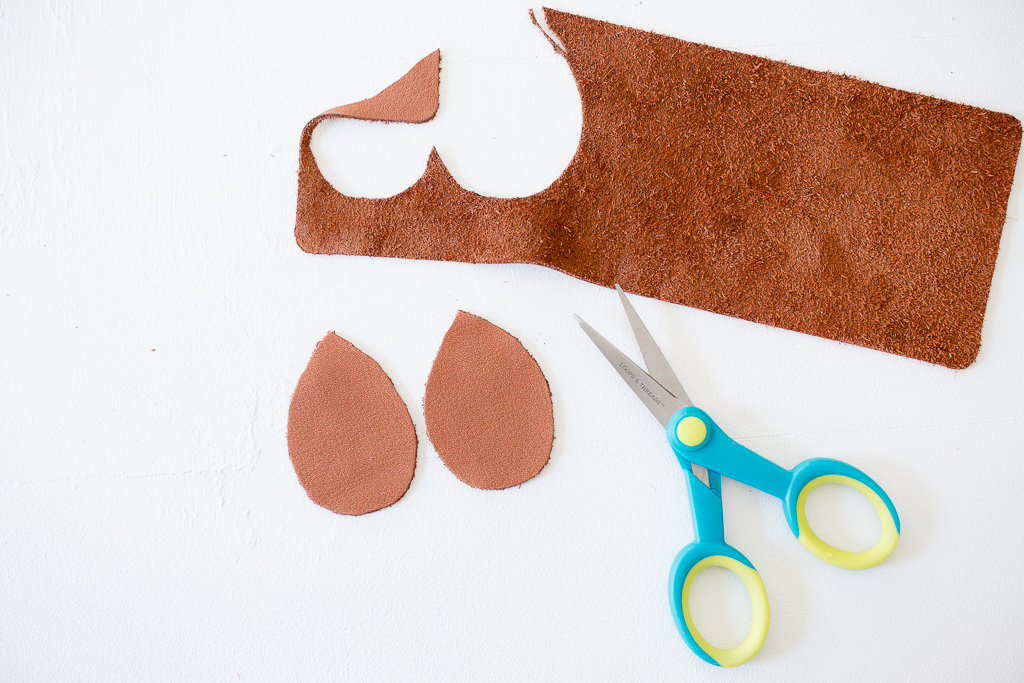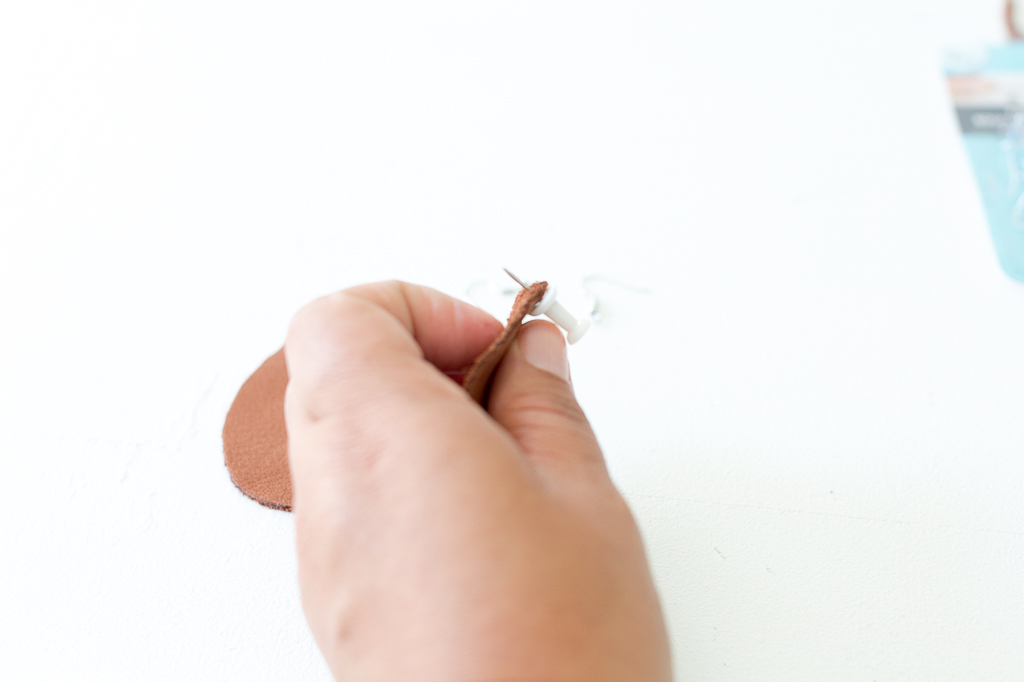 Take a thumbtack and pierce a hole at the very top of the earring.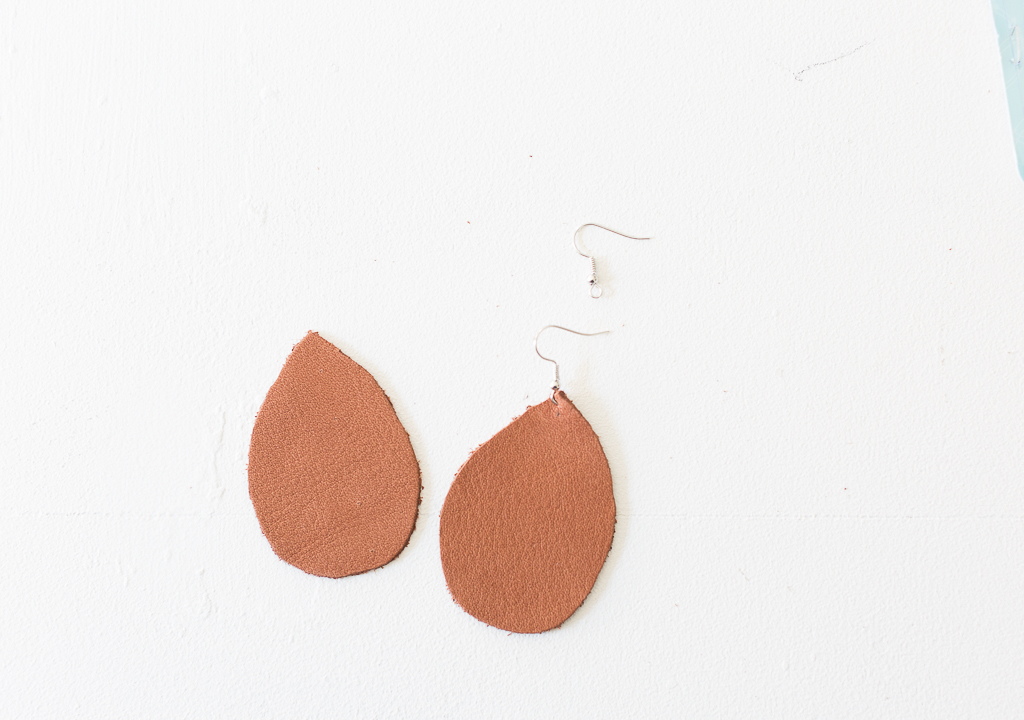 Use pliers and attach earrings to leather through hole.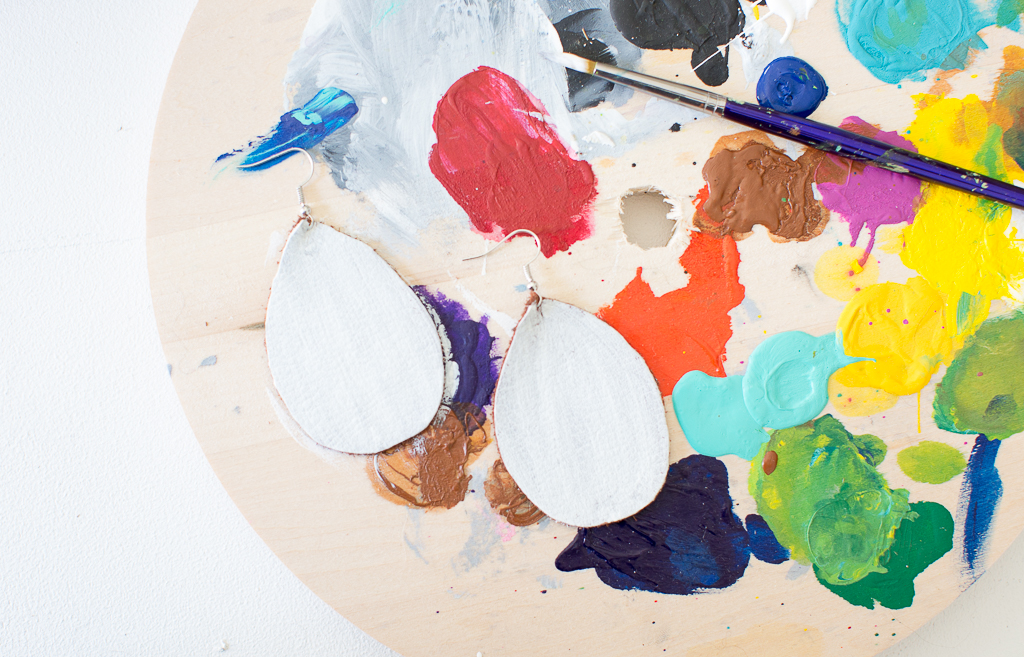 Use white to paint entire surface if you wish.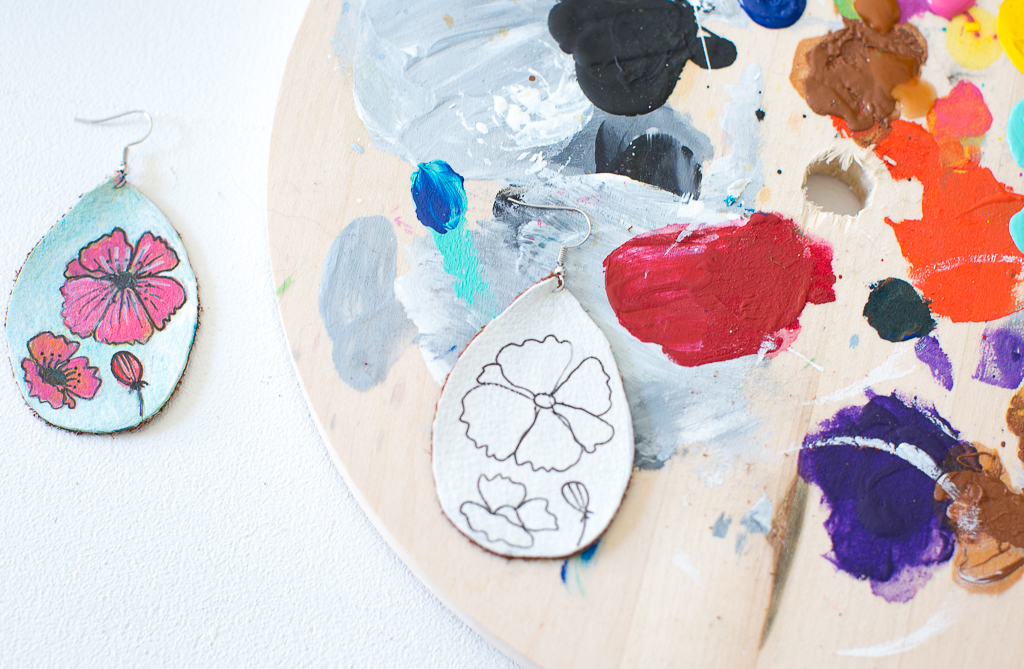 Using a permanent marker, draw out flower or desired design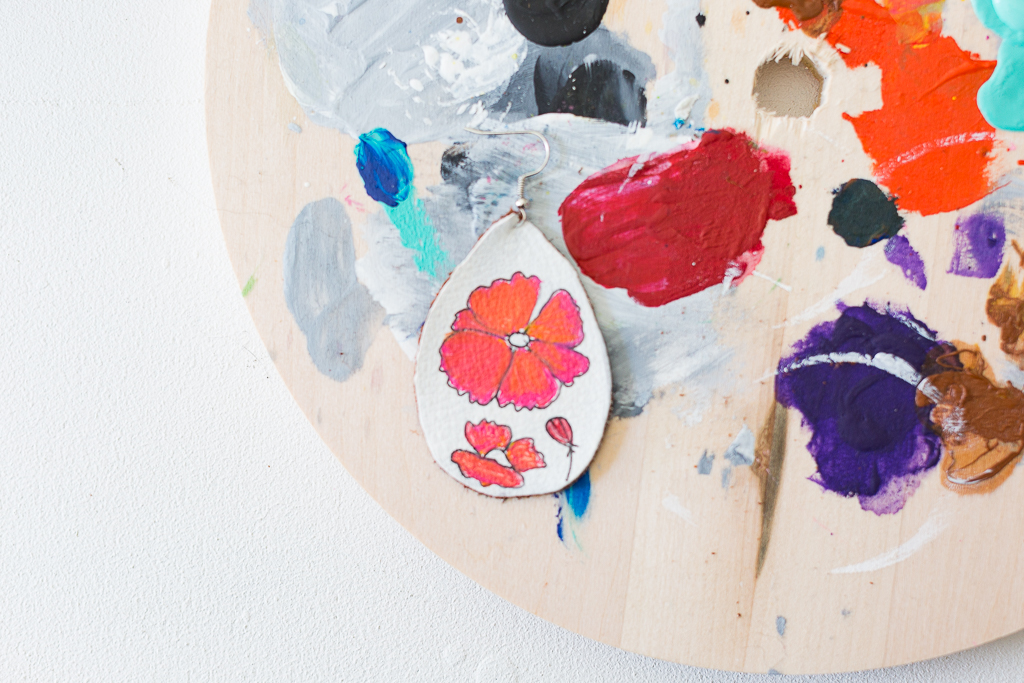 Use Stylin to paint inside design.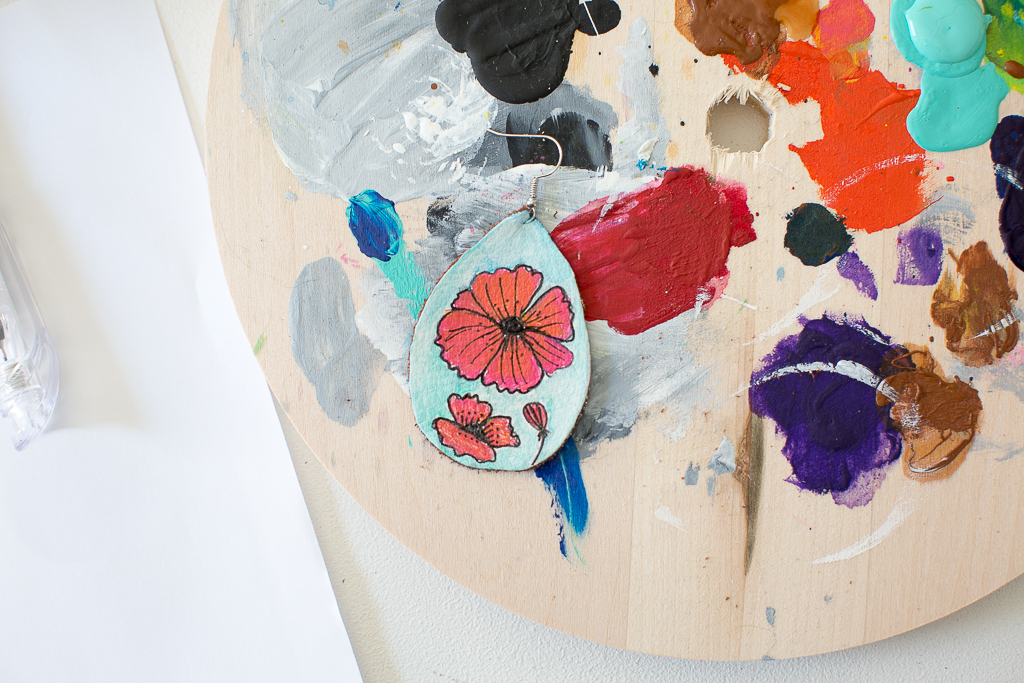 Once dry, cover any lines that might have gotten covered by the paint.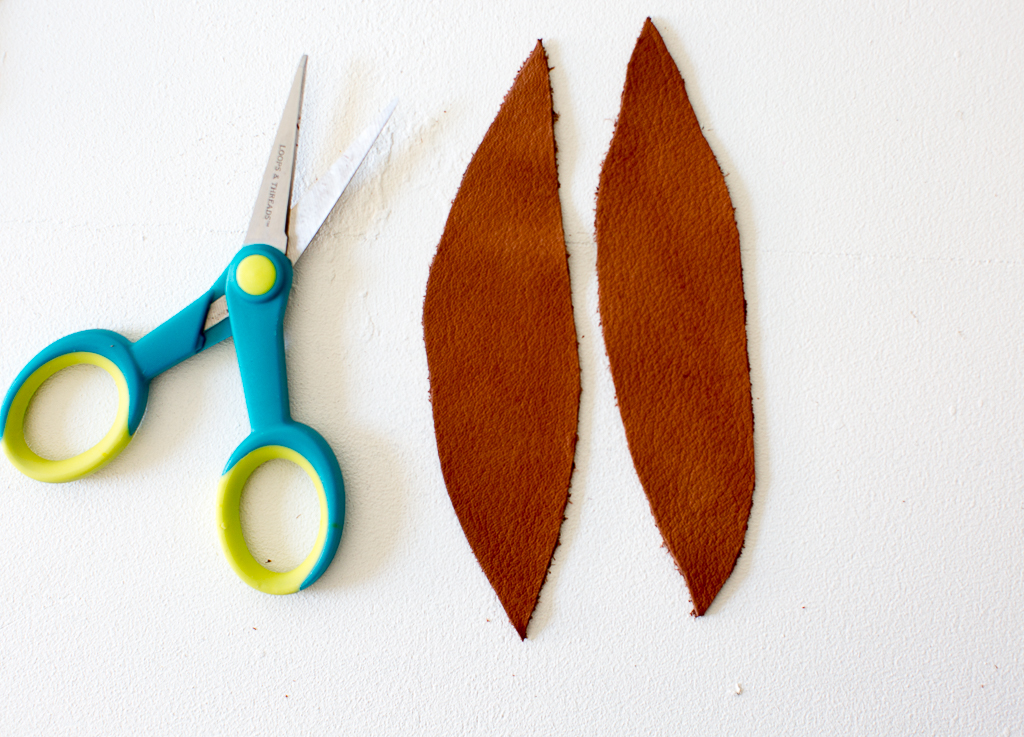 Follow the same procedure for the feathers. Cut out, poke a hole and insert the earring.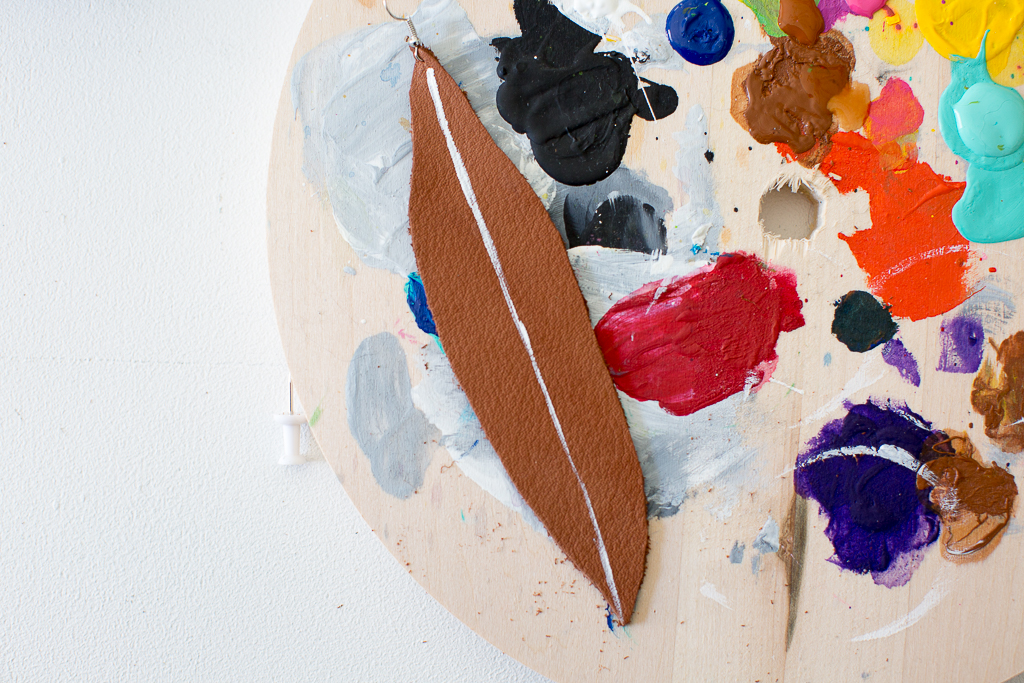 Draw a single white line in the center of feather.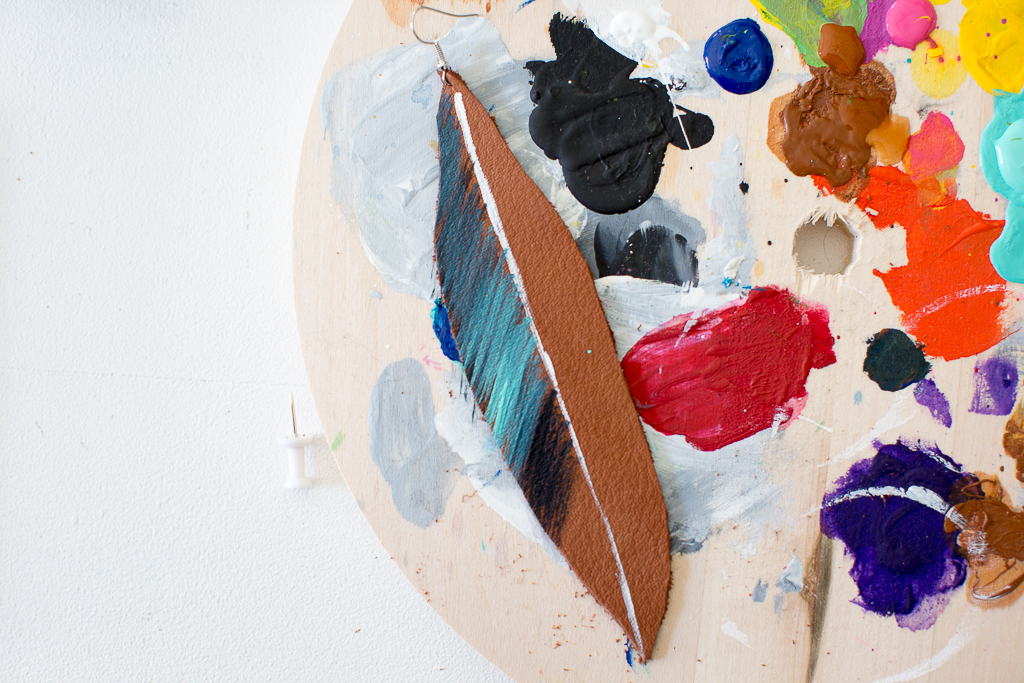 Use perpendicular strokes on half the feather. I used a mixture of aqua, blue and black. I didn't bother cleaning the brush in between.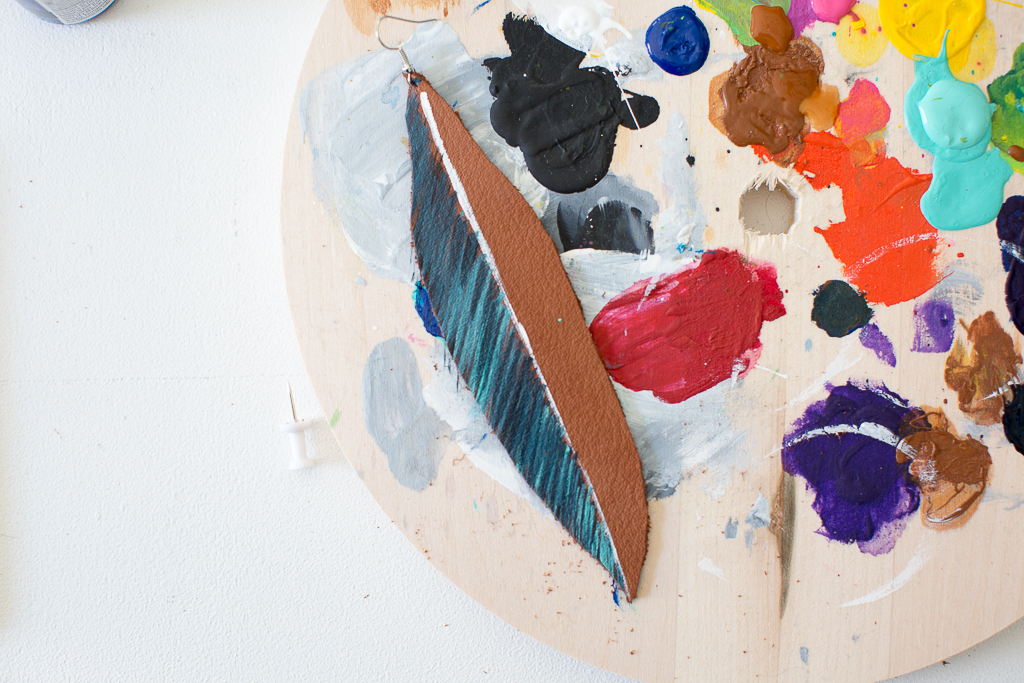 Continue doing this all the way down.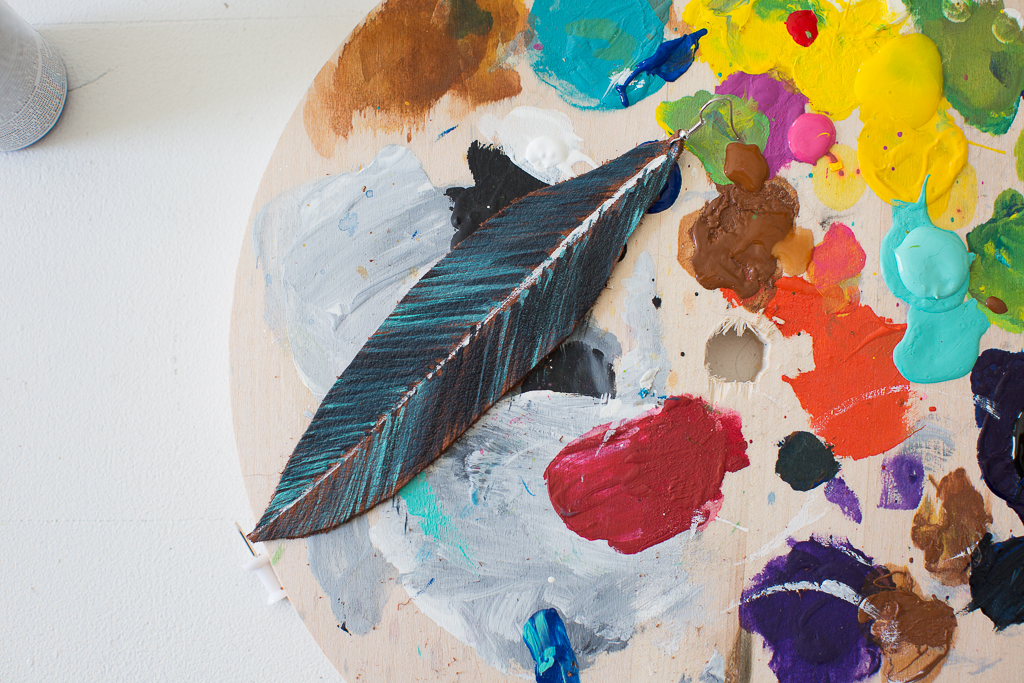 Do the same to the other side.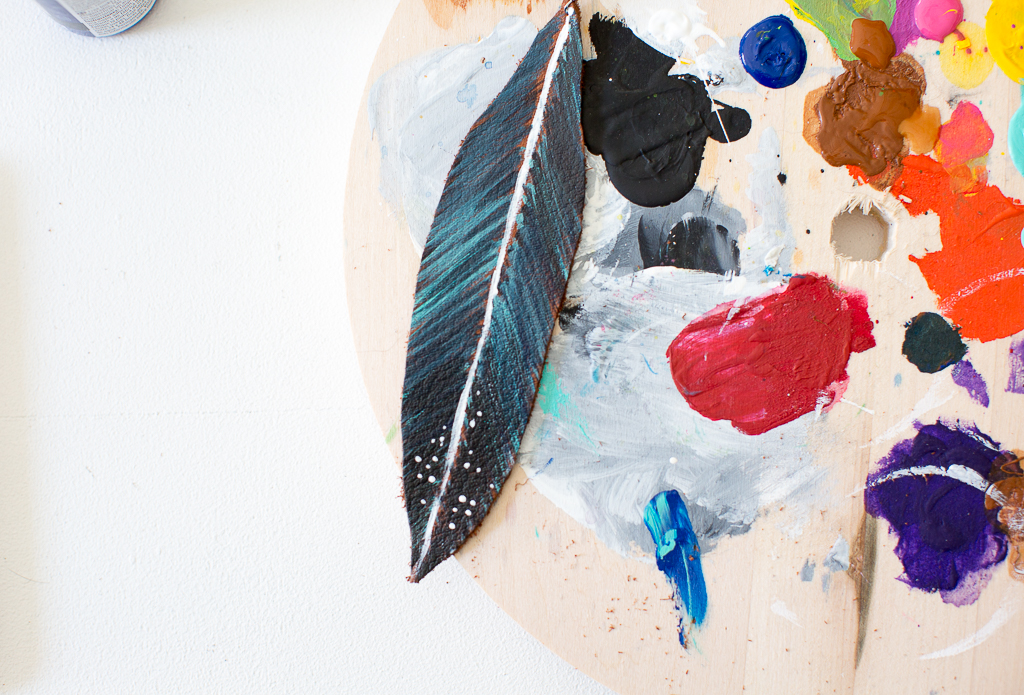 Repaint the white line in the middle and paint little white dots if you wish. Allow to dry.


Cut some slits at the bottom of feather and you're done !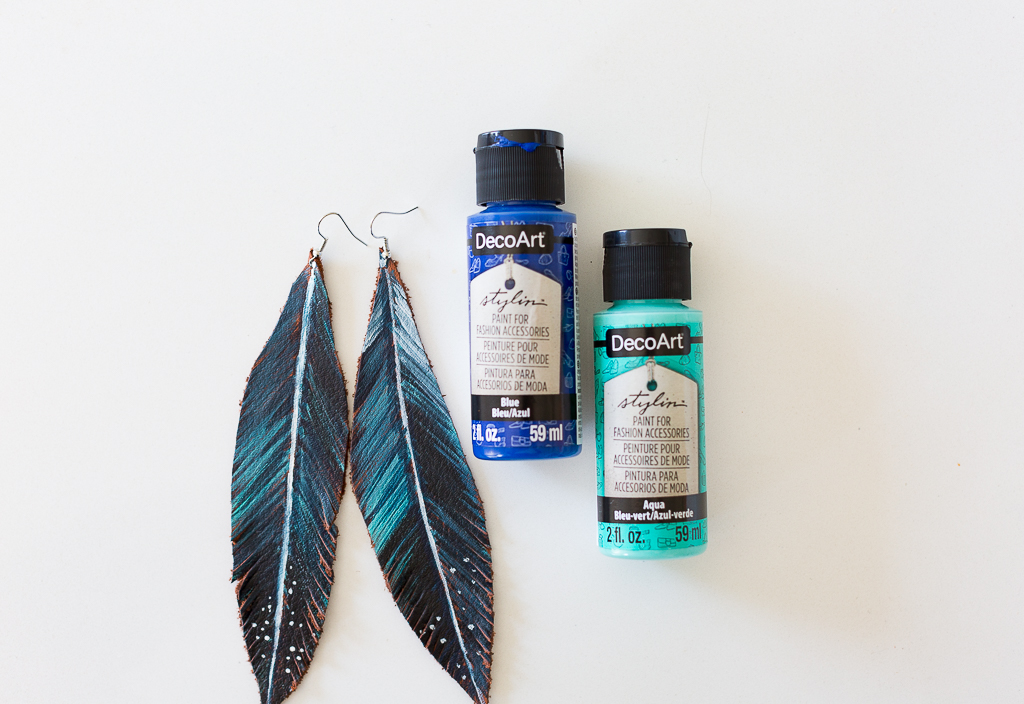 These are so cute and I loved how they turned out. I also love, love, love this new paint by DecoArt. I completely recommend it. The coverage is amazing !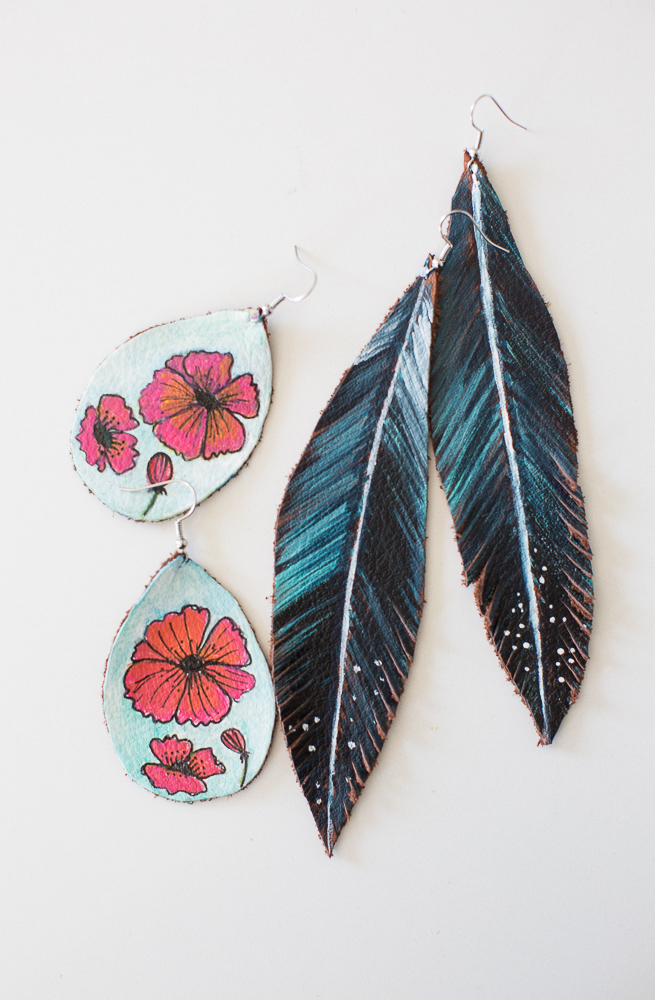 Thank you so much for stopping by. See you tomorrow…xo
much love,
Lucy