Hello friends. I hope you're doing well.  Welcome to the Outdoor Extravangaza, hosted by my dear friend Shauna.  I missed last week because of these adorable little guys.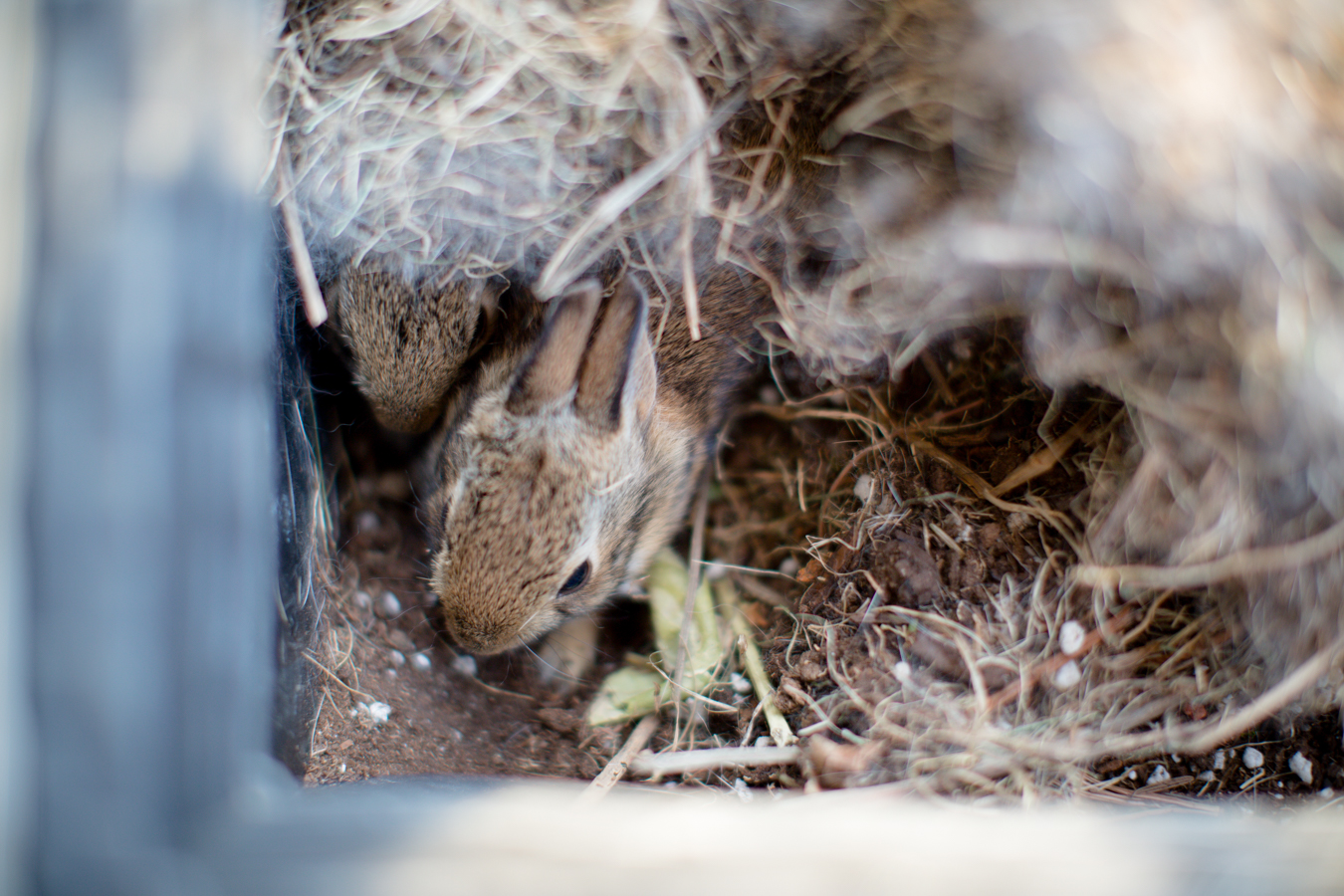 I was getting ready to plant my front door planters when we discovered a little bunny nest. There's 5 of them and they were burrowed in the planter covered by dry grass and rabbit fur.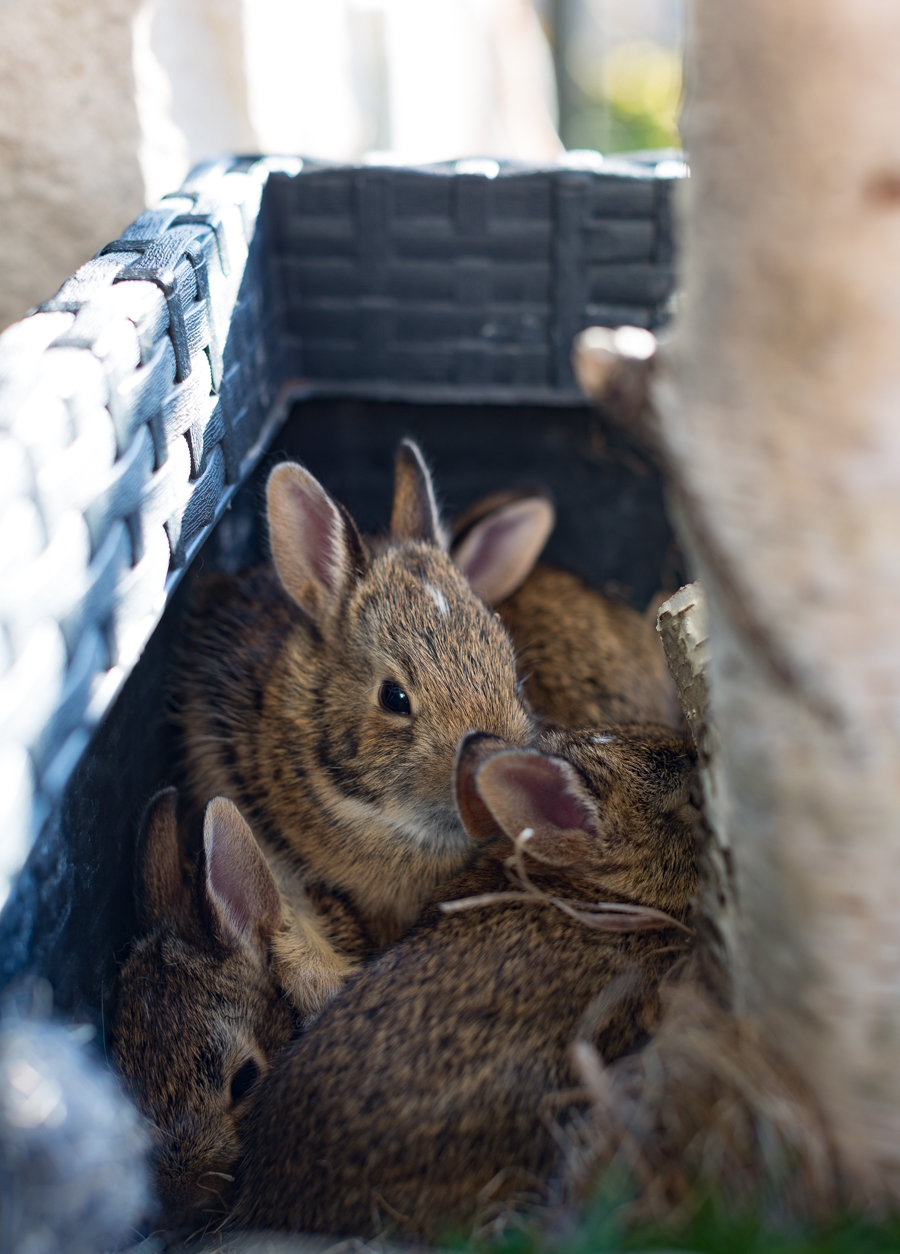 This is them yesterday…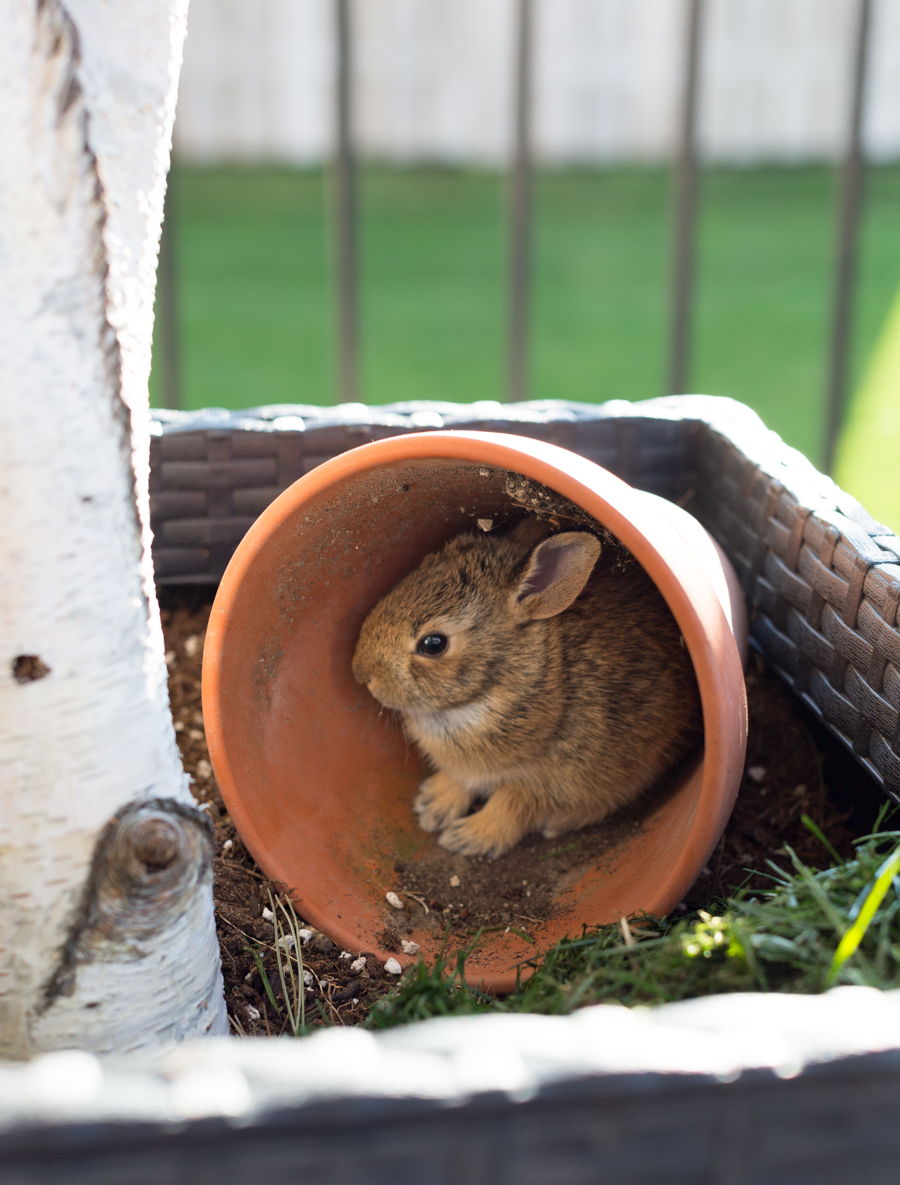 It's only been a week and they're now too big for the burrow and seem ready to leave. Hubby placed this pot in the planter just to give them a little extra shelter.  The planter is about 3 feet tall and I'm not too sure how they'll manage to jump off. And if they do, I don't think they'll be able to get back in. So I'm a little worried about that.
I know the momma comes to feed them in the evening and leaves at dusk but I have no idea what will happen when it's time for them to leave but  I'll keep you posted.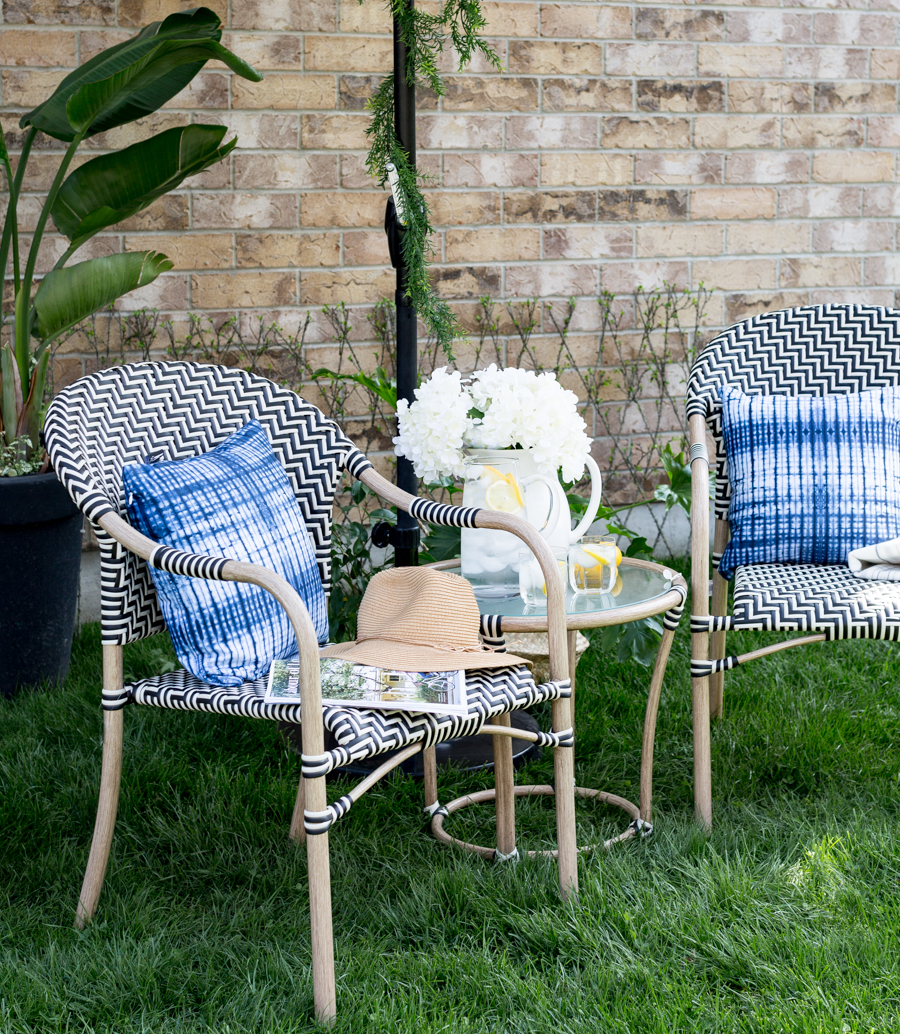 This week, we're sharing outdoor decorating and entertaining and once again just like last week,  I ran into some problems because the canopy I had ordered for our gazebo didn't fit and the panels I ordered have not arrived…etc. 🙁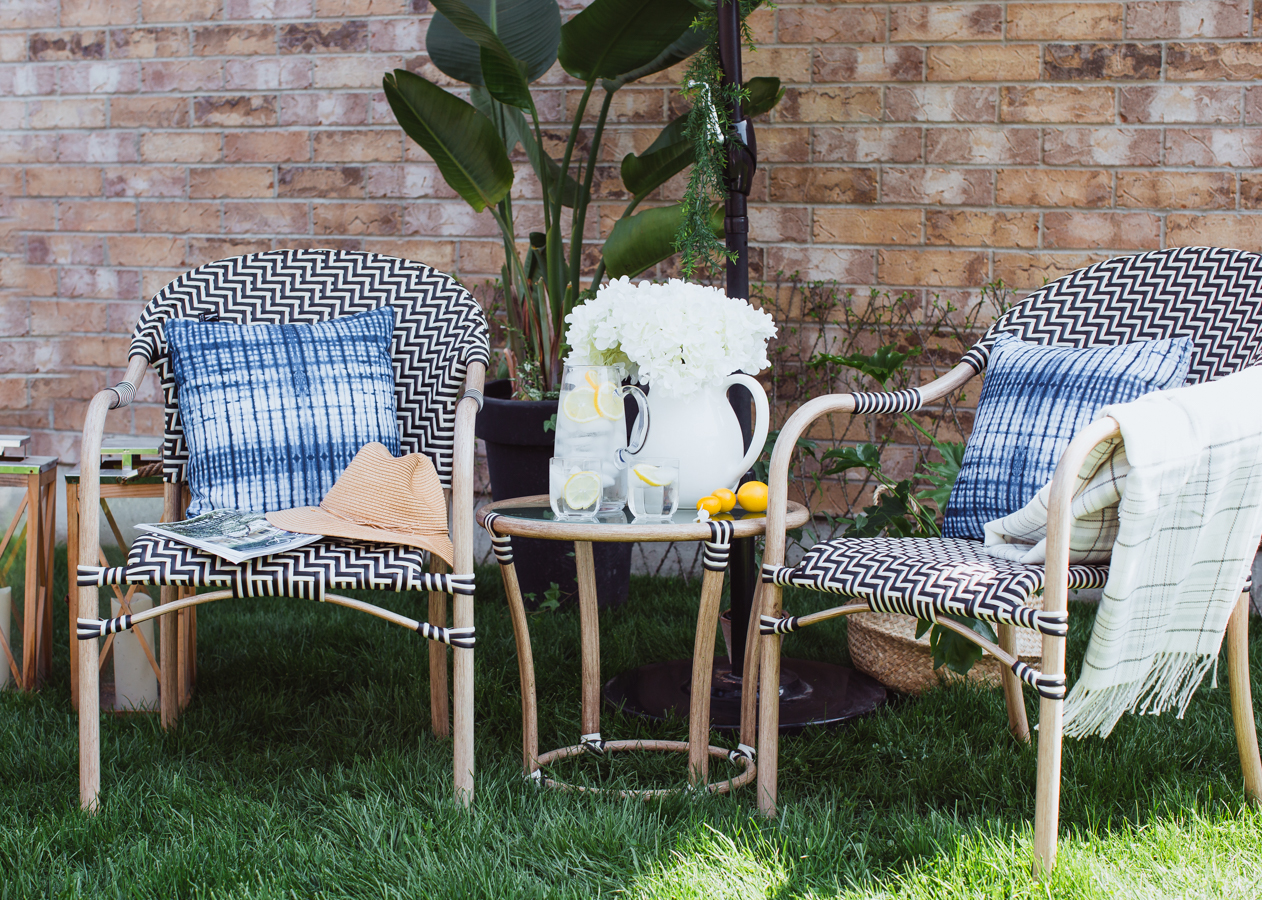 So I took a little trip to Walmart to see if they had any extra canopies that maybe would fit our current gazebo and unfortunately they didn't but they did have this amazing little Parisian bistro set.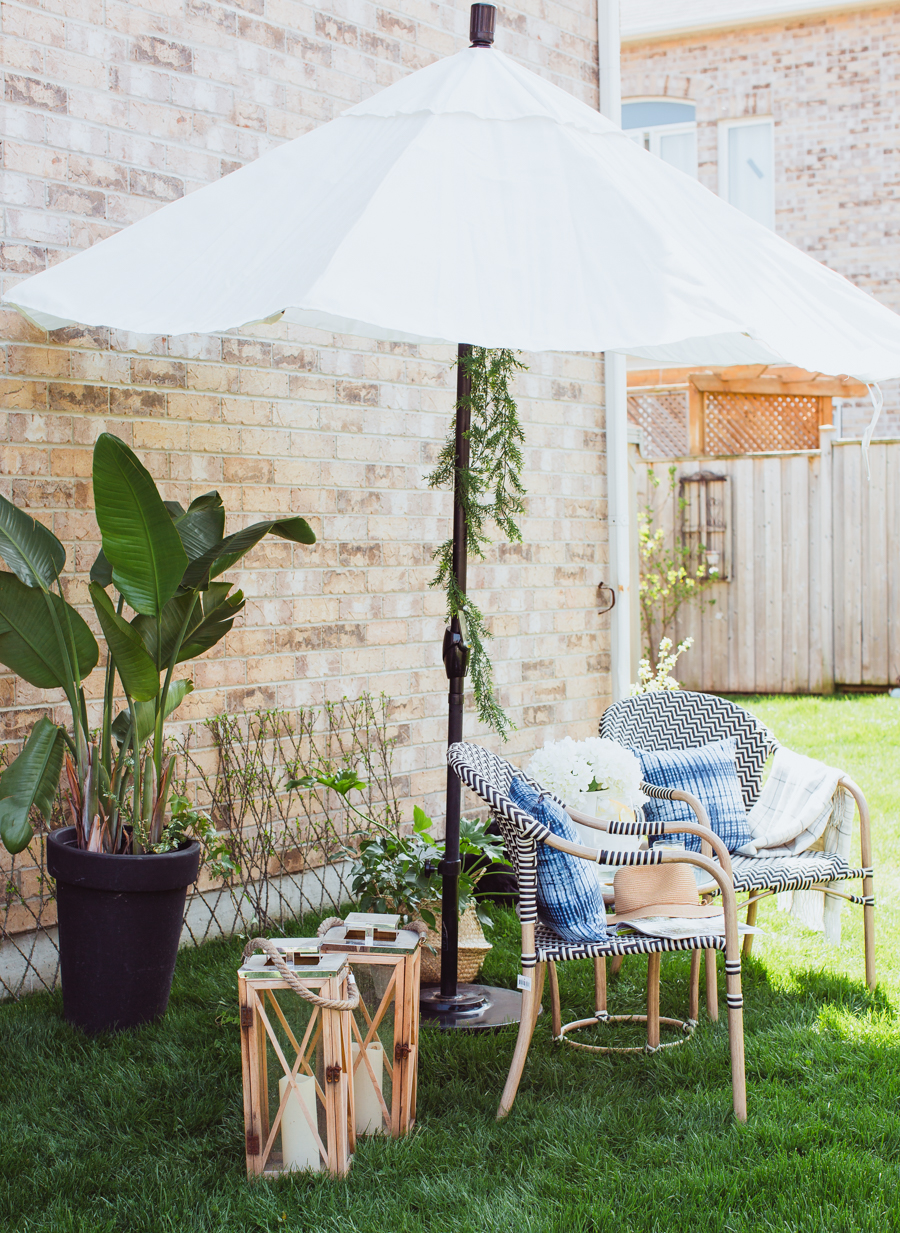 Isn't it just sooo good?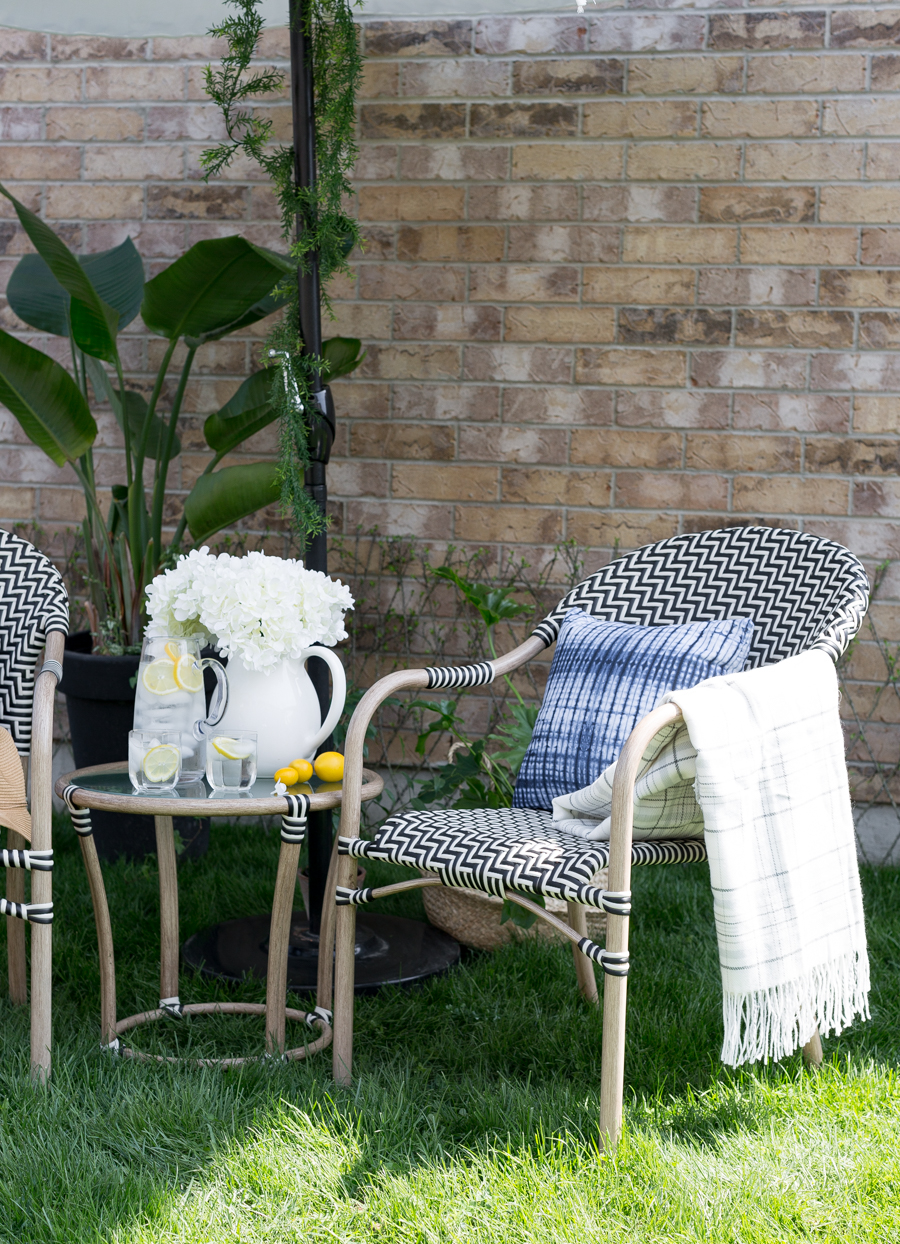 I was trying to figure where it would look the best. I tried it at the side of the yard but I don't like how it looks there just sitting on the overgrown   grass.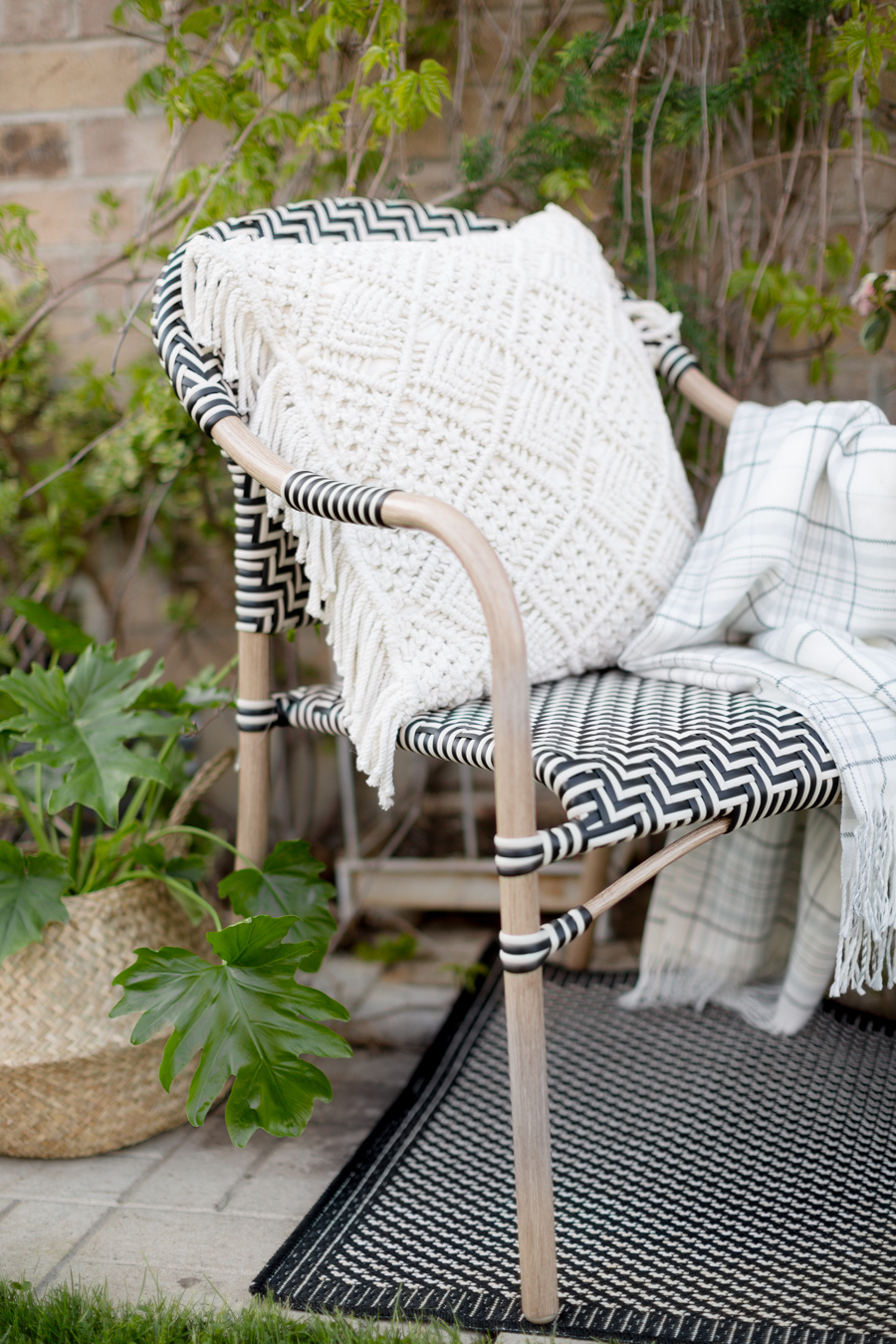 So I decided to move it to the little area by the back door…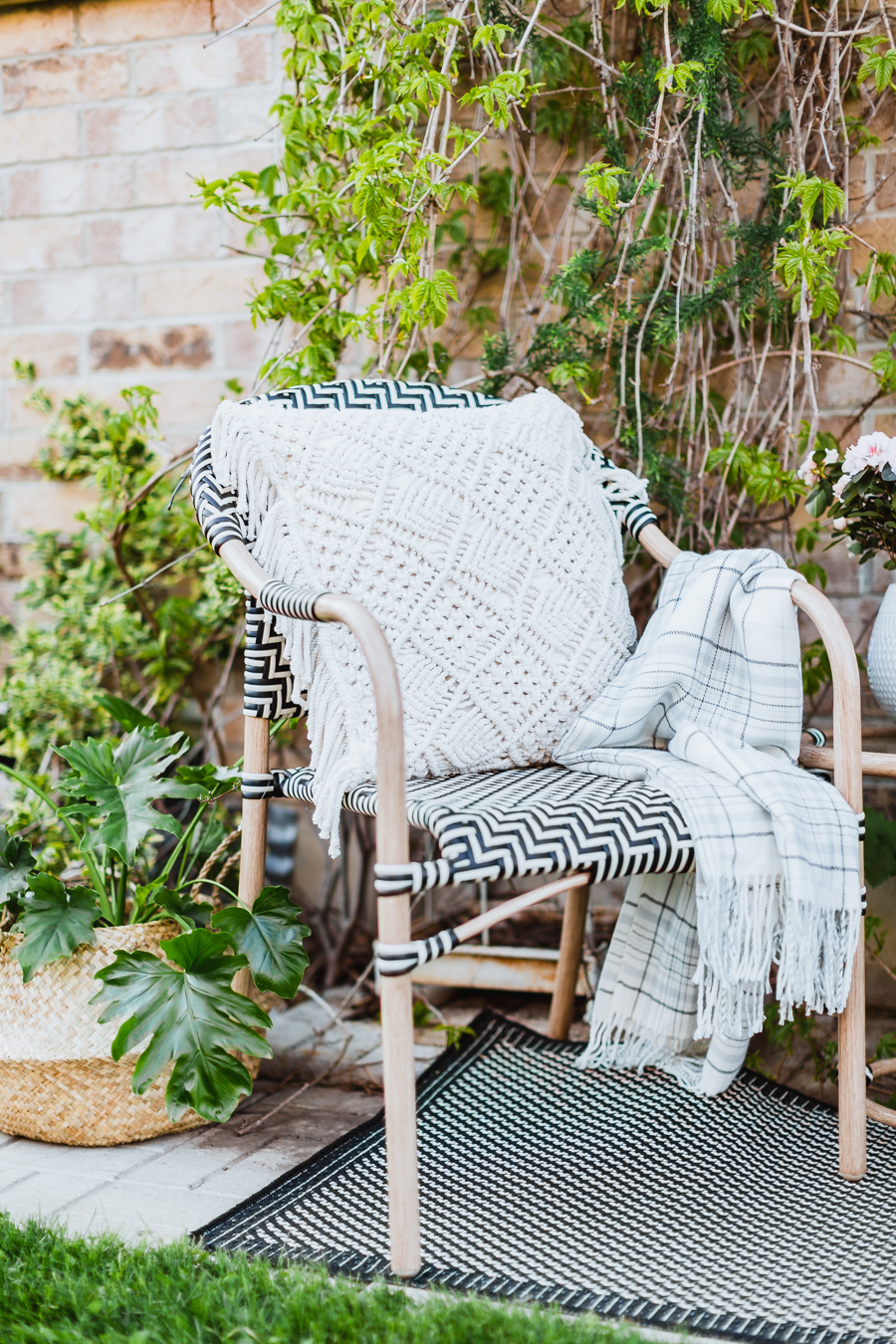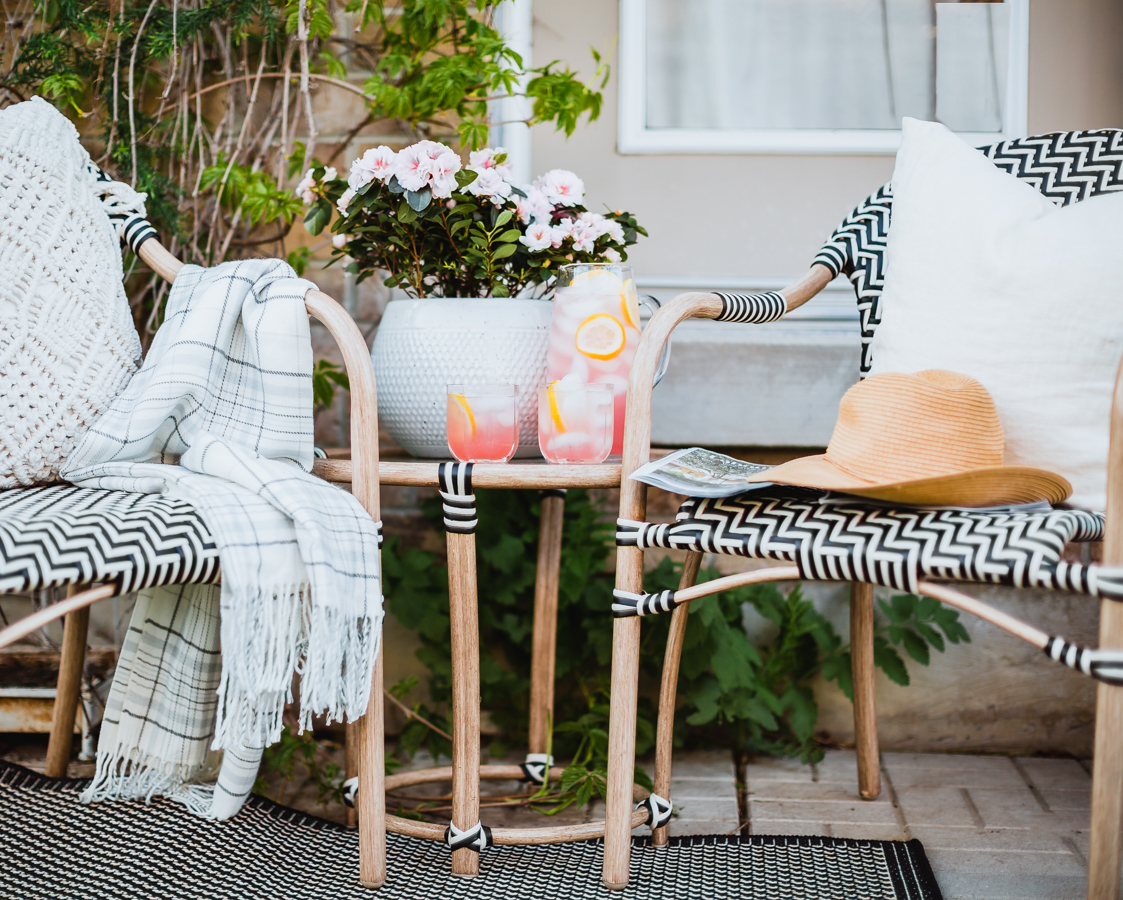 It looks a little better there but we will definitely have to replace the stones there and tidy things up but it's been raining so we couldn't really do anything.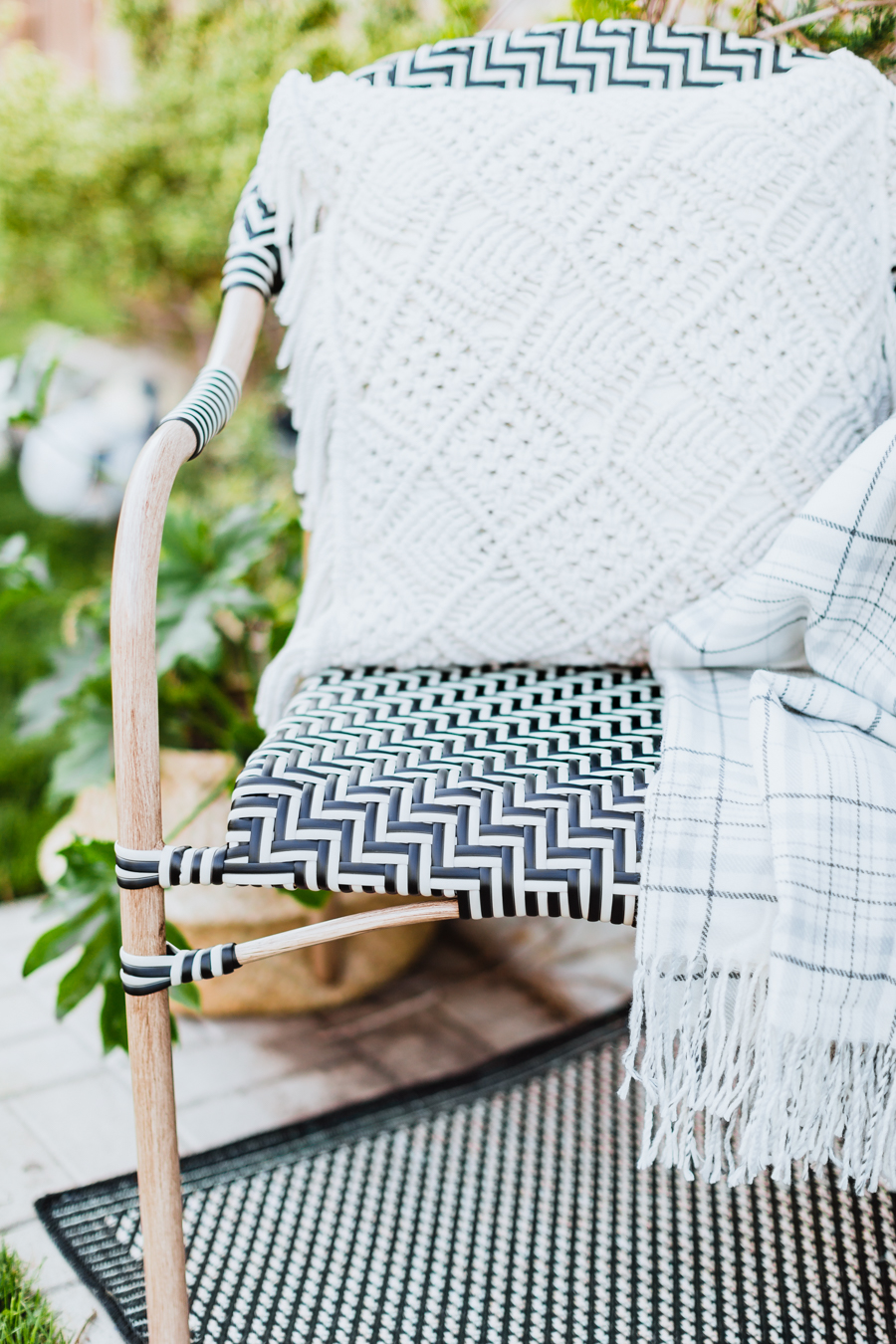 I'm honestly impressed by the fact that I found these at Walmart. They've really up their game don't you think?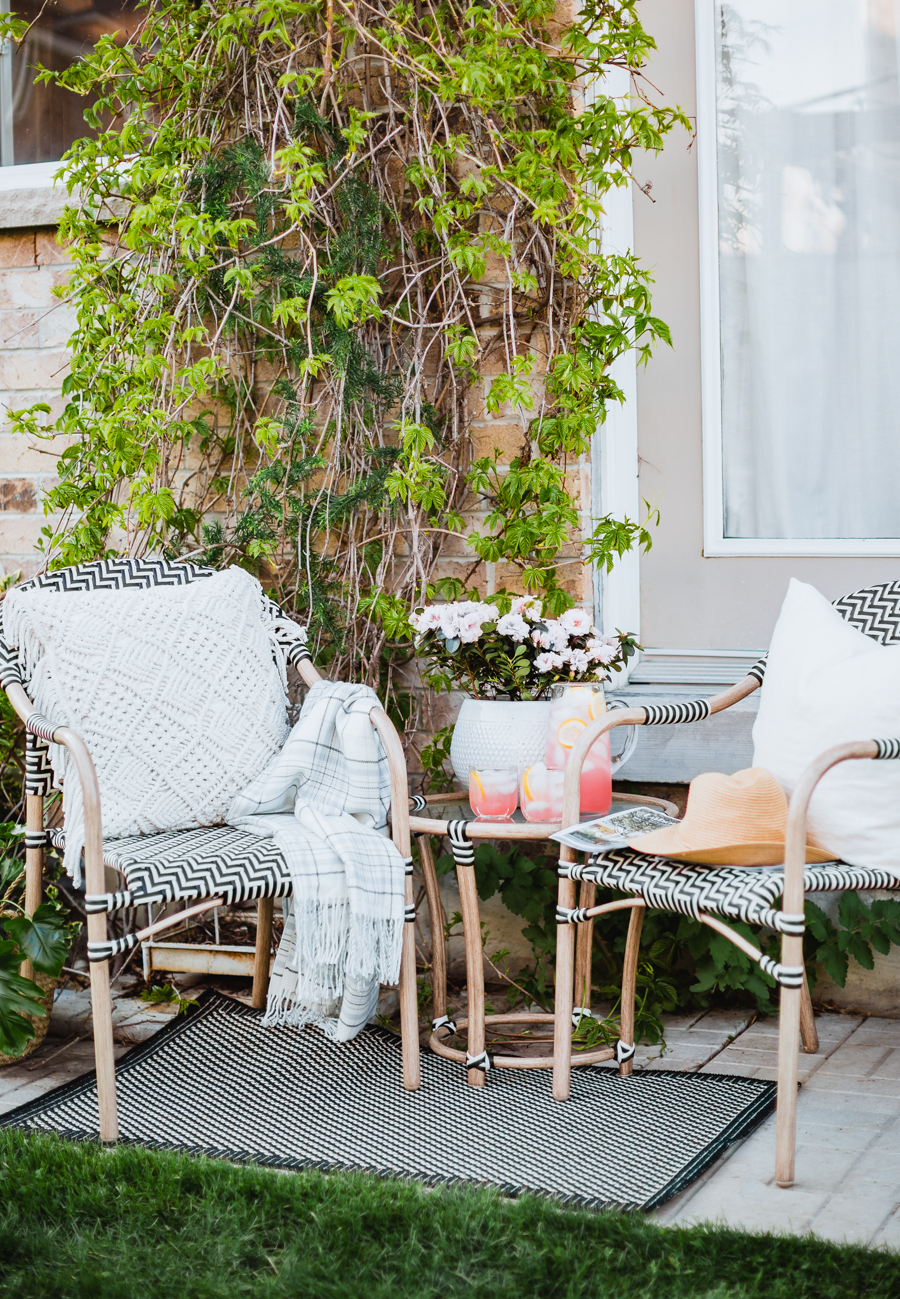 I think once the little bunnies leave (very sad ) I'll try this little set at the front porch. I think it will look great there. But maybe once the vine grows all in, it will look better here. Our trees and bushes are only starting to bloom.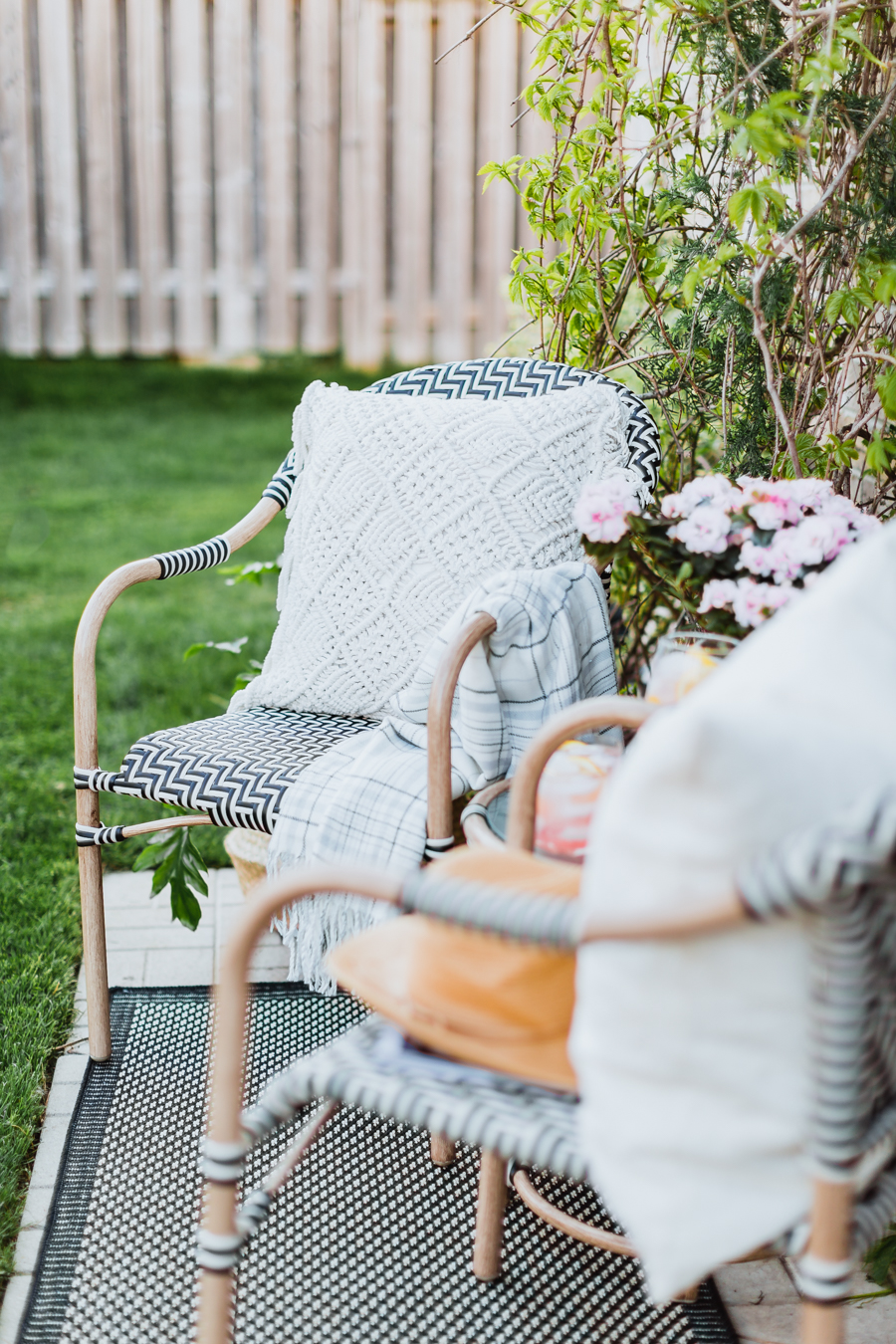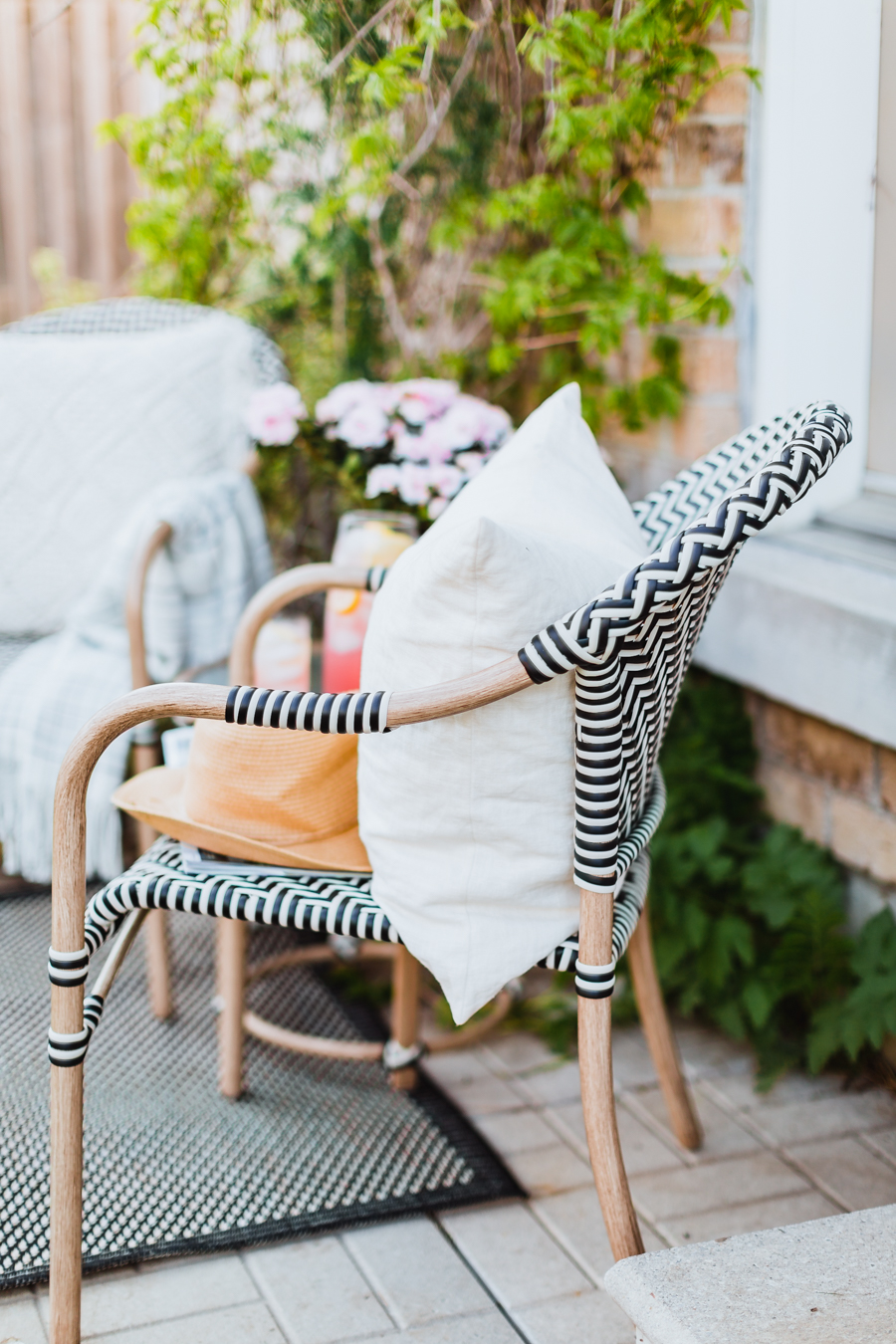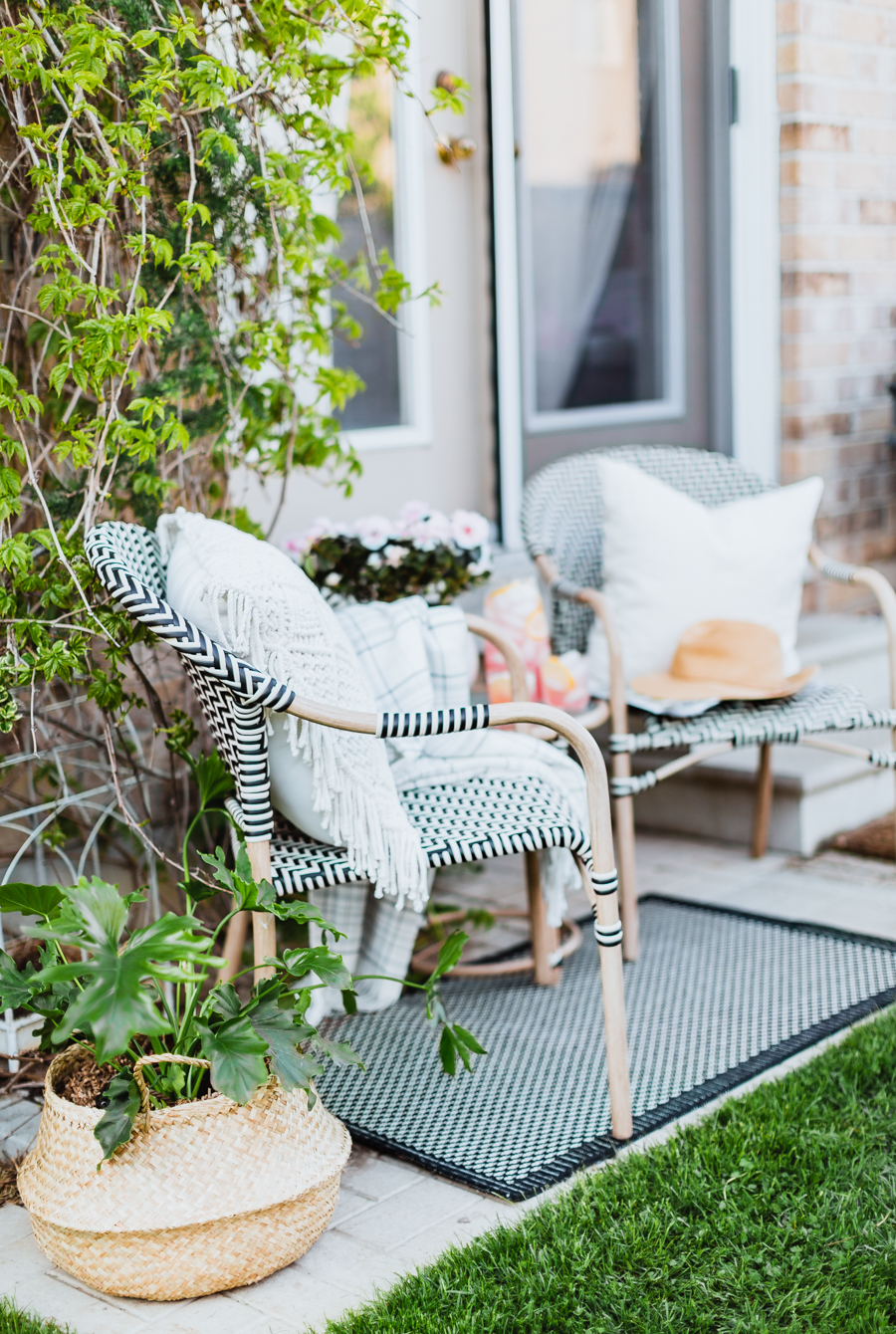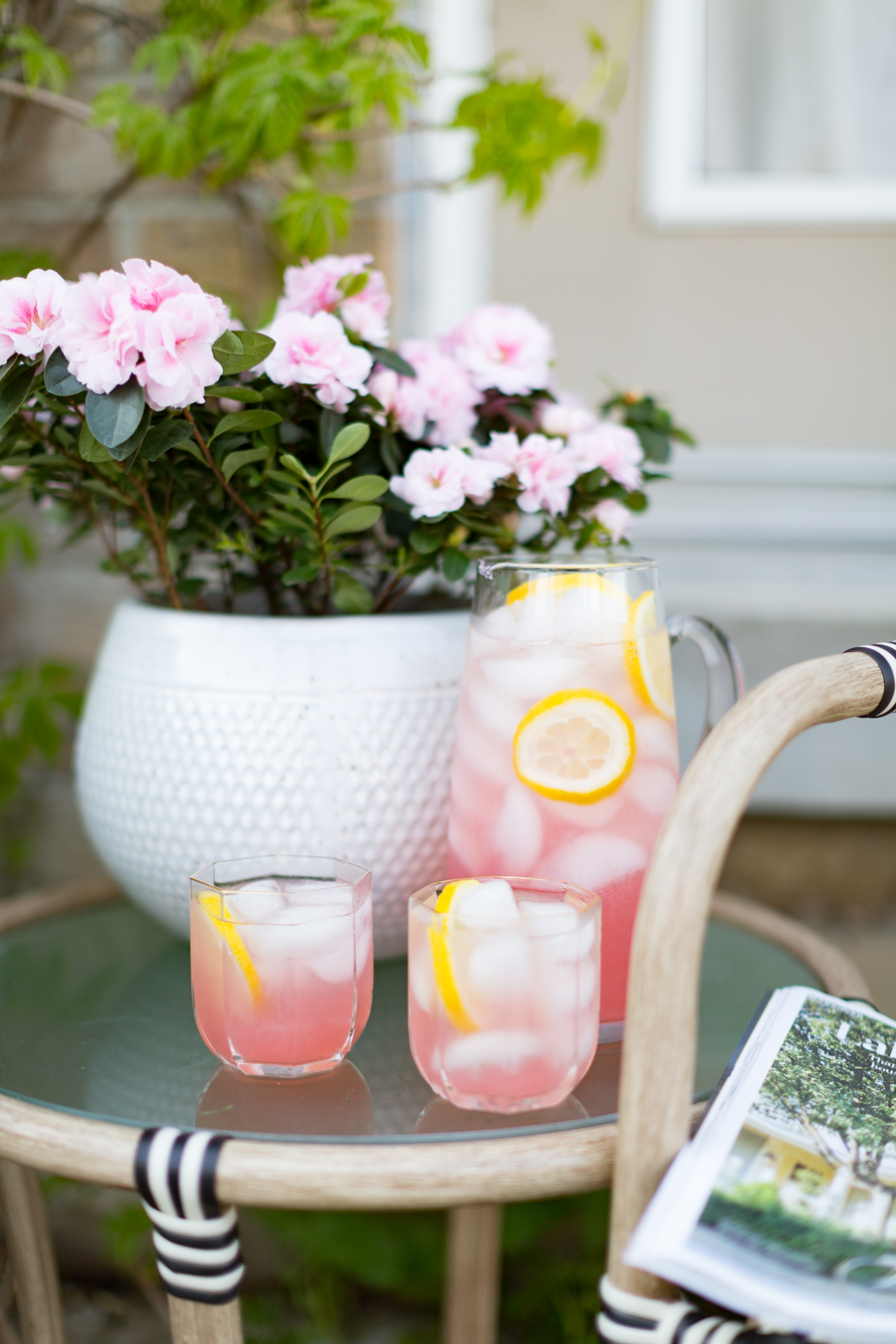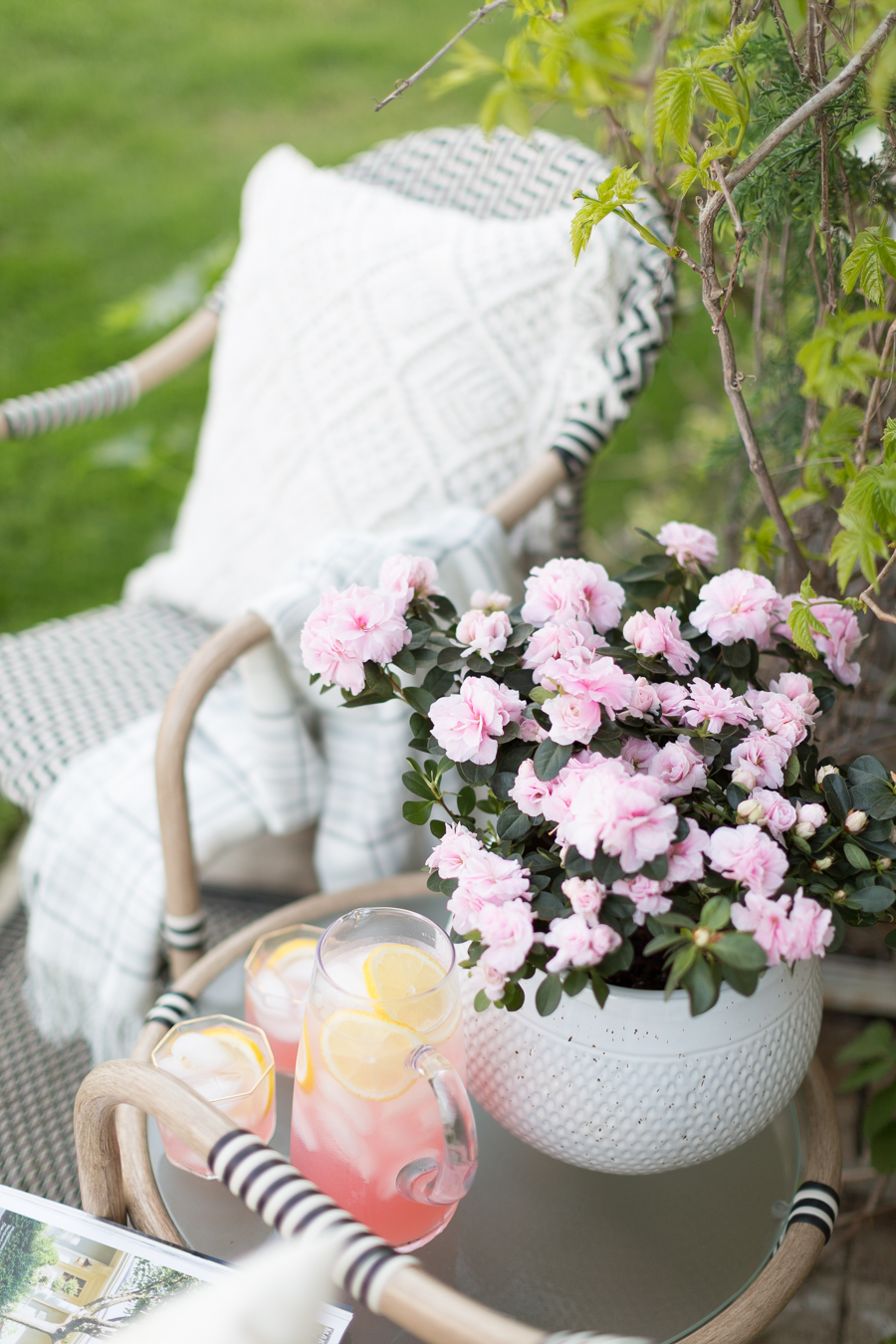 I had a really hard time with this post because I'm  discouraged with our current backyard space. I've never really liked our suburban backyard even though it's the second largest in our neighbourhood. I wish I didn't have to see the neighbors houses.
That's why I love my little gazebo, because it provides that privacy I find so important. Hopefully by the time I share with you the backyard again, I'll have my little oasis ready. 🙂
In the meantime, take a look at these amazing backyards and entertaining ideas from my friends.
Thank you so much for stopping by today…xo

Satori Design for Living | Craftberry Bush | Finding Silver Pennies | So Much Better with Age

Zevy Joy | Amber Tysl | Postcards from the Ridge | The Happy Housie

Casa Watkins Living | City Farmhouse | Clean and Scentsible | Vinyet Etc.

Maison de Pax | A Pretty Life | Life on Virginia Street | On Sutton Place | The DIY Mommy