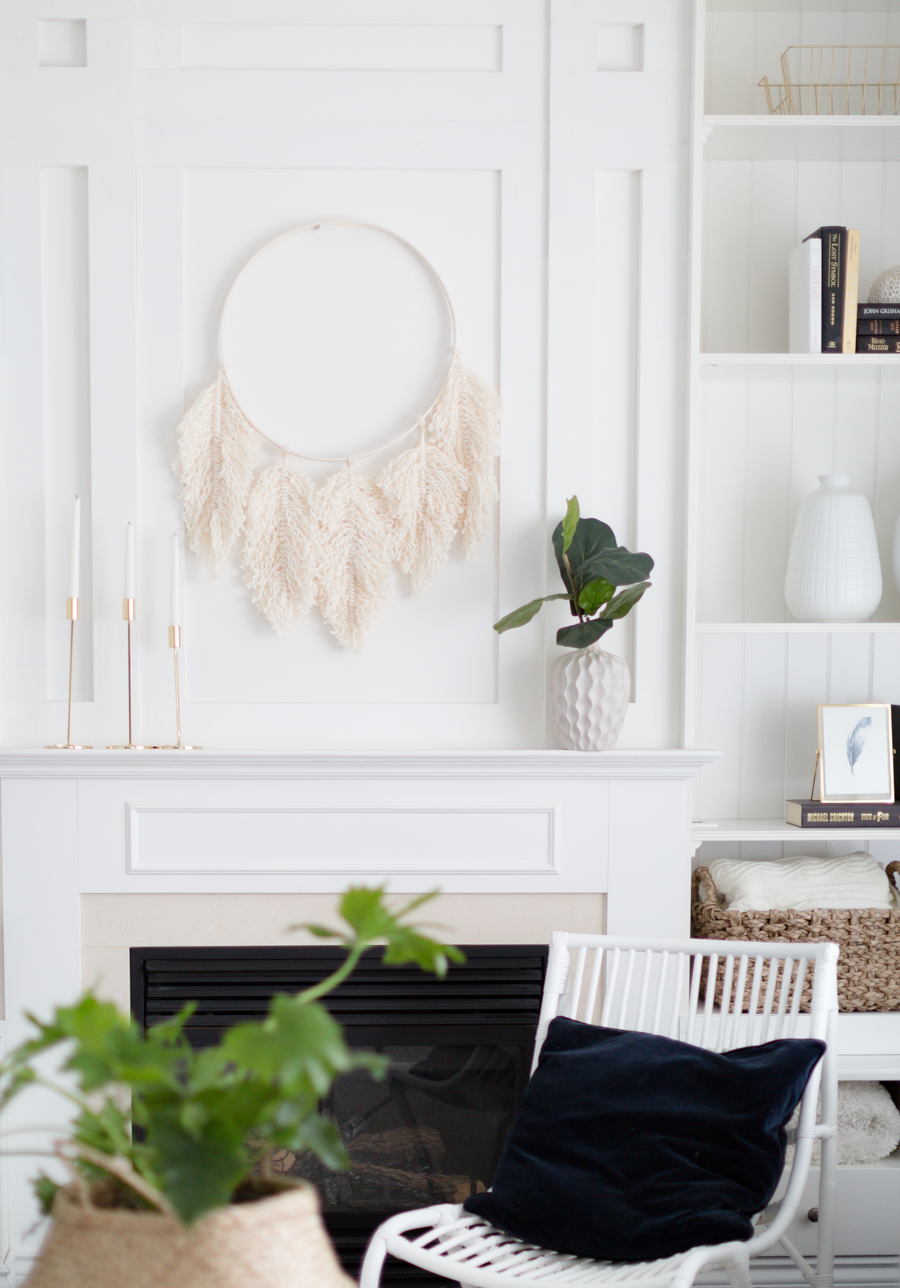 Hello friends I hope your week is off to a great start!  It was rainy and gloomy today but we're expecting a gorgeous day tomorrow so I'm excited about that.
I've started to make some small changes to our patio and hopefully I'll have it ready for you to see next week.
I also finally put together my front door planters today and while I was planting, I heard several black crows across the street which made me look up. They were all gathered on my neighbours roof and one flew over me and he had what looked like
a bloody little animal in his claws.

I of course thought that it was one of our bunnies but I hope that it wasn't. I'd been outside for a while and didn't see him come by our yard area so I'm don't think it was one of our bunnies…:'(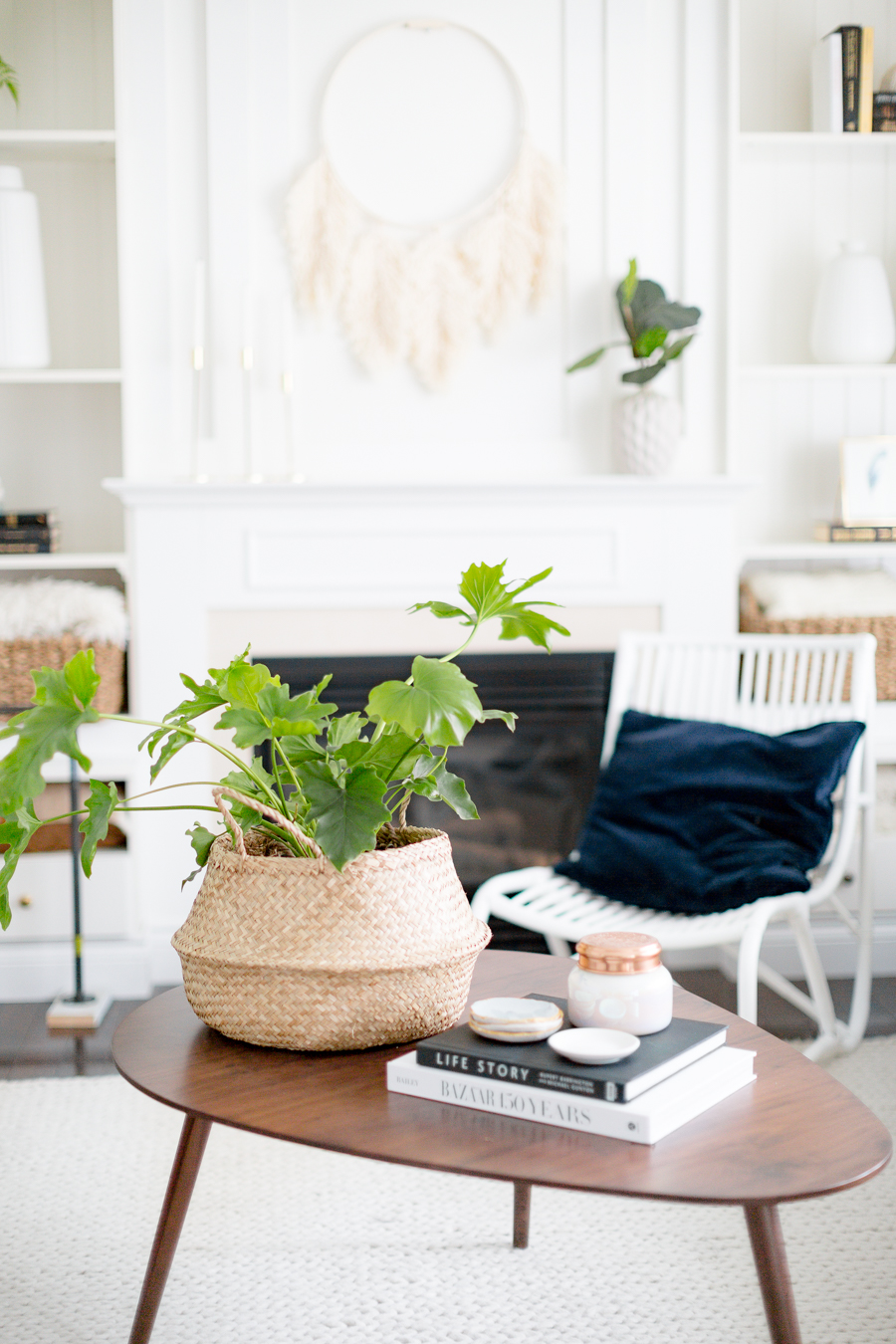 In more cheerful news, I'm so happy to be participating in today's wreath hop hosted by my dear friend Krista. Today we're sharing summer wreaths so don't forget to check the rest of them at the bottom of this post.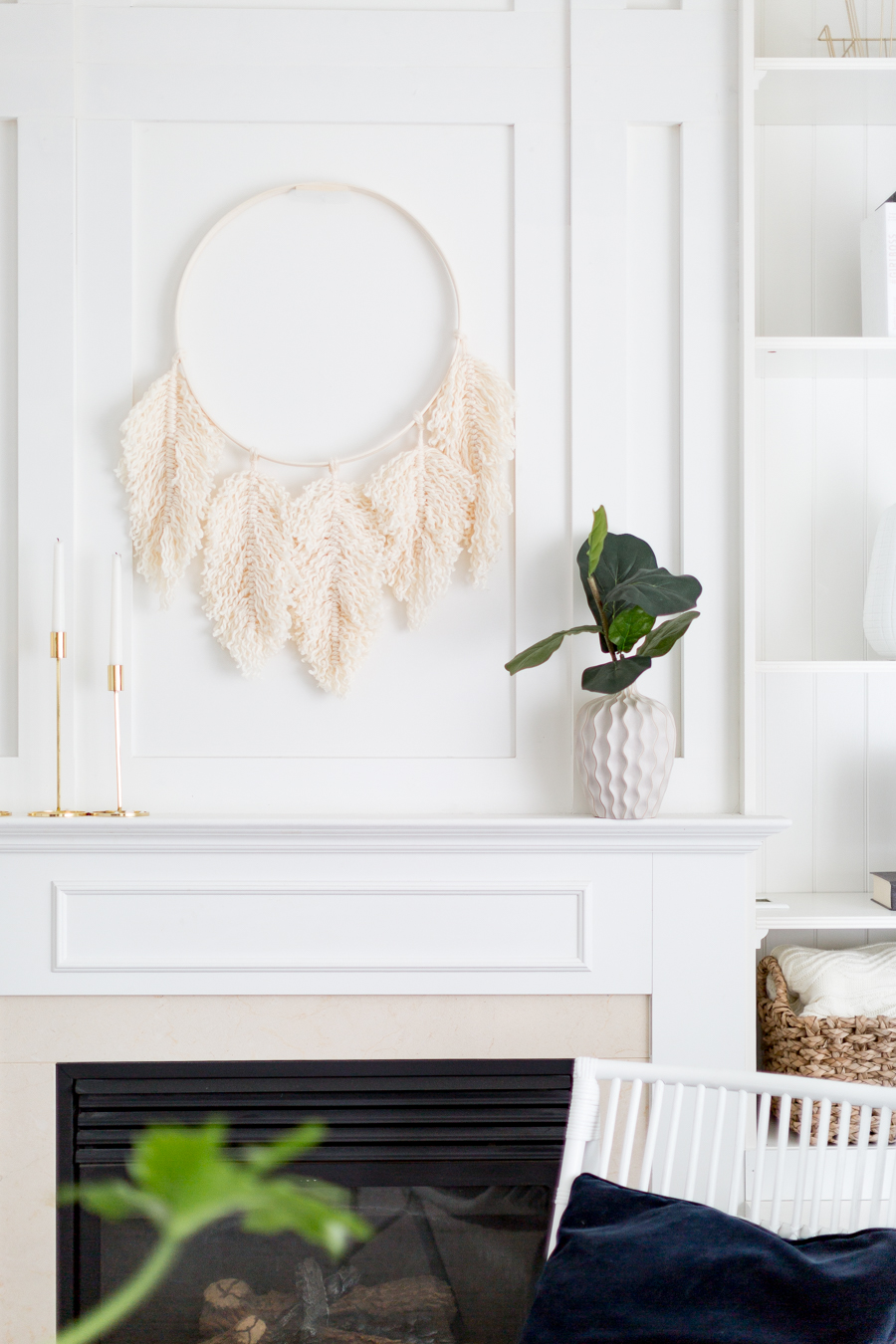 I wanted to try something a little different and made this fun macrame feather wreath.  It's not exactly how I envisioned it because I didn't have the proper macrame string so I used yarn instead…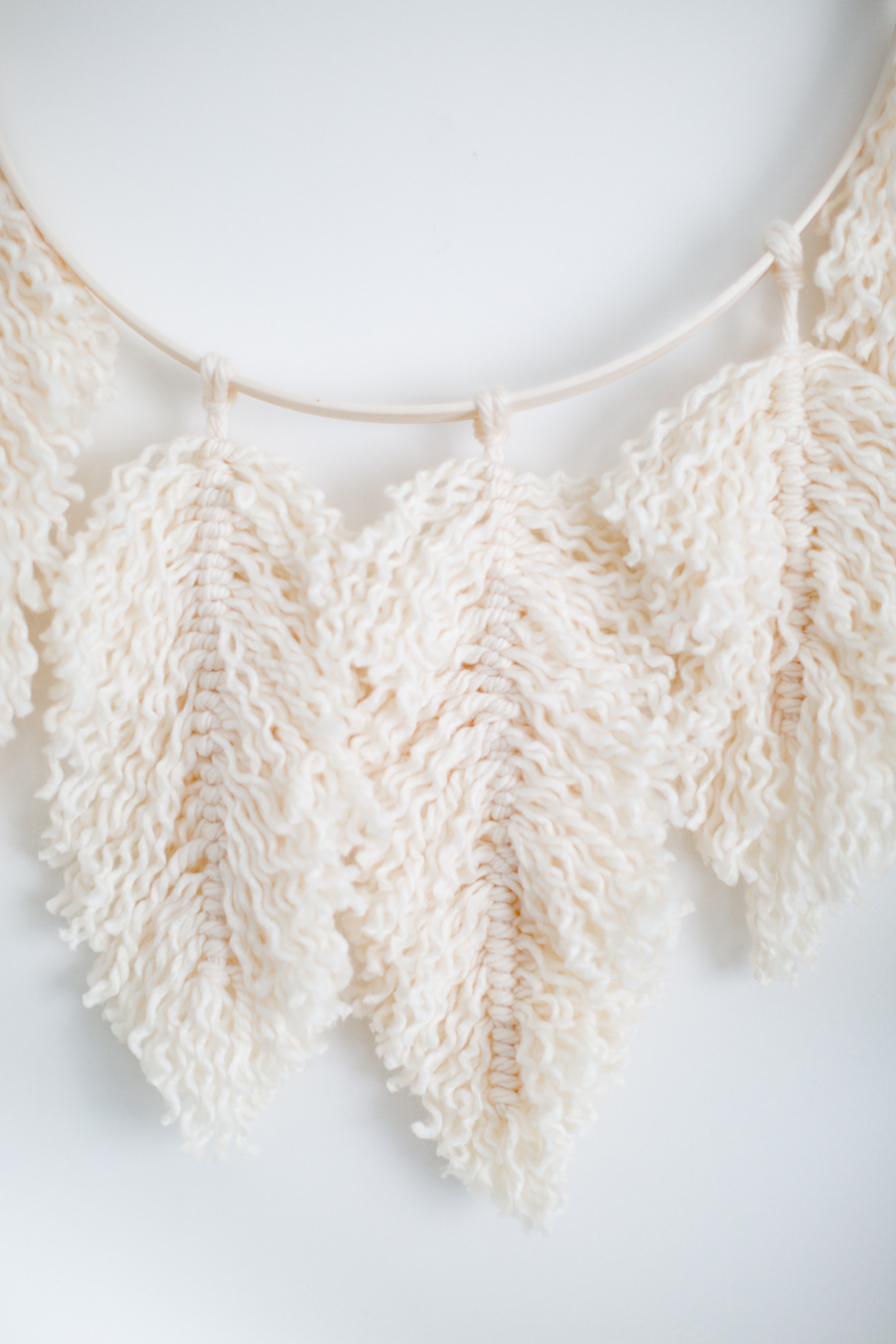 The yarn reminds me of Mr Noodles noodles doesn't it? haha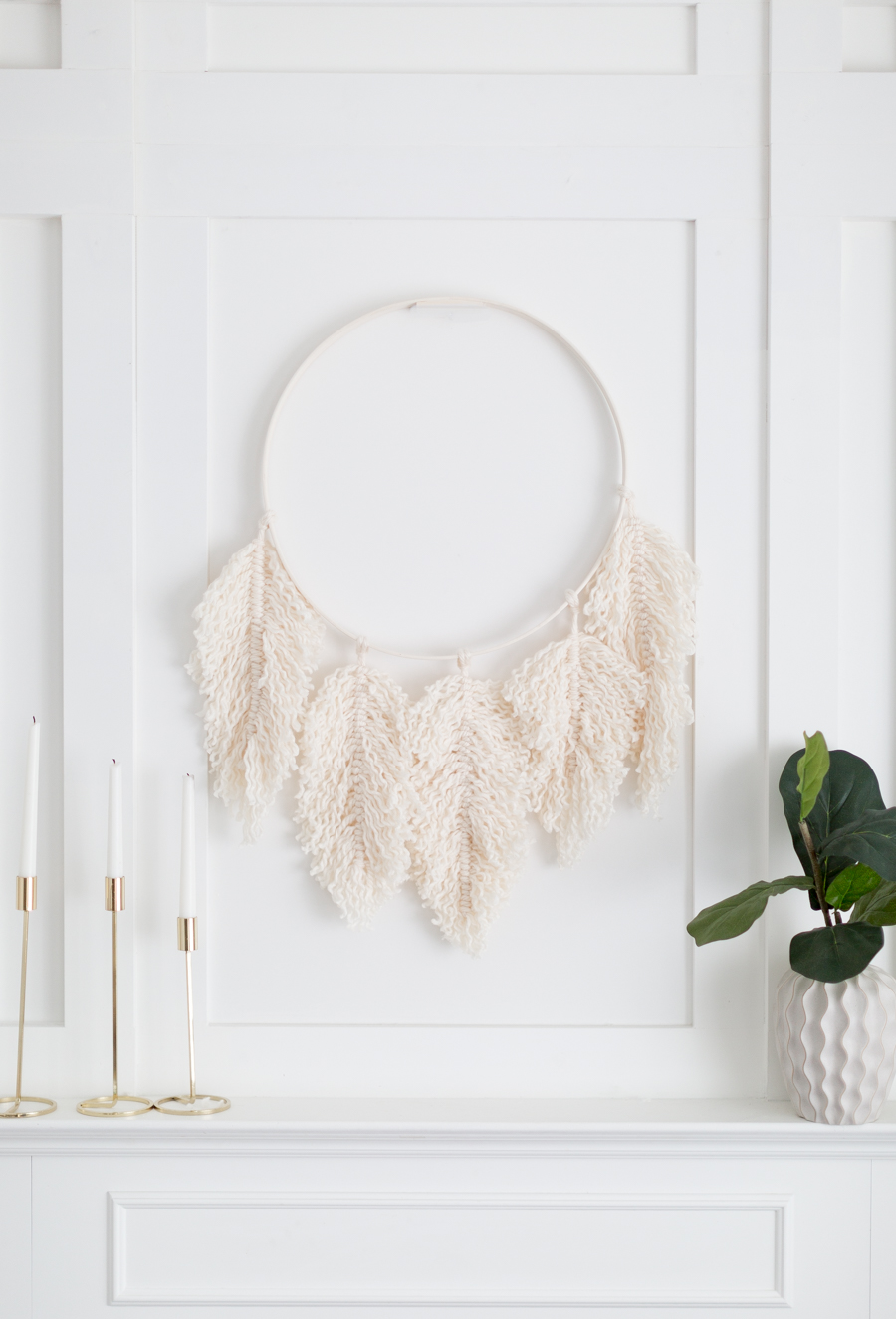 I think it's still pretty neat…:)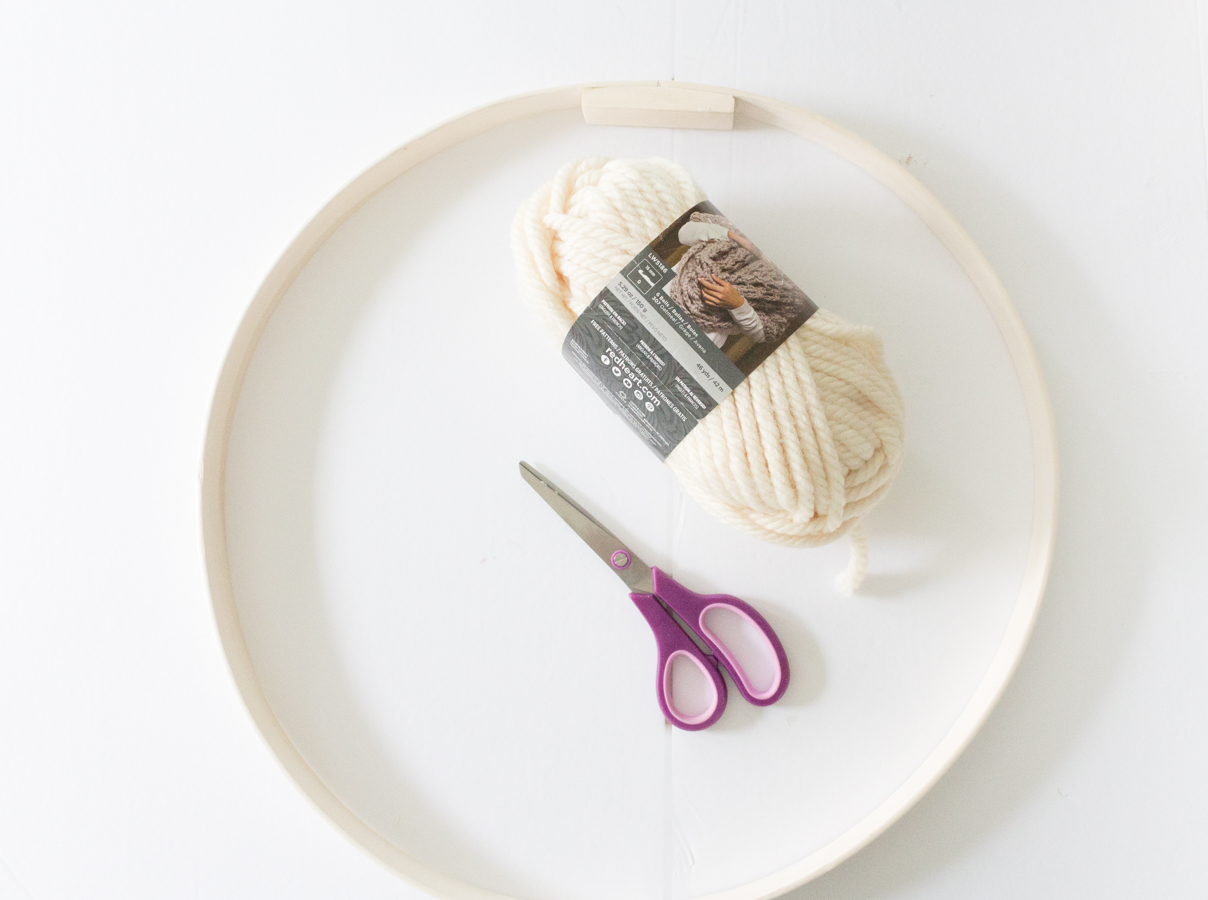 I used a 18″ inch hoop. and regular  yarn. But my sister who is really great at macrame uses this string which will give you better results.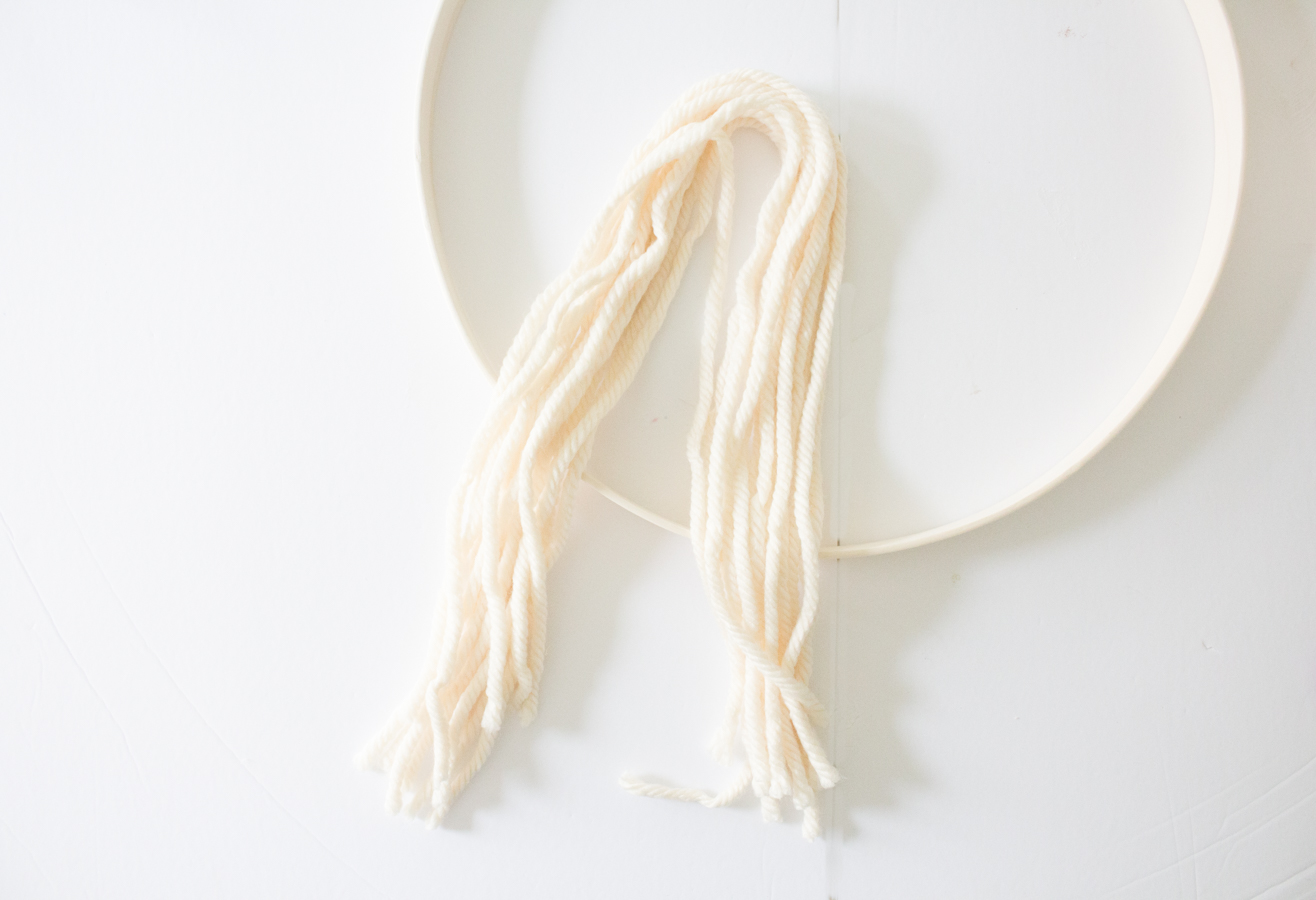 Cut 5 2 feet  pieces of yarn . NOTE:I had originally thought of making several feathers (that's why you see so many pieces on this photo) but ended up only making five.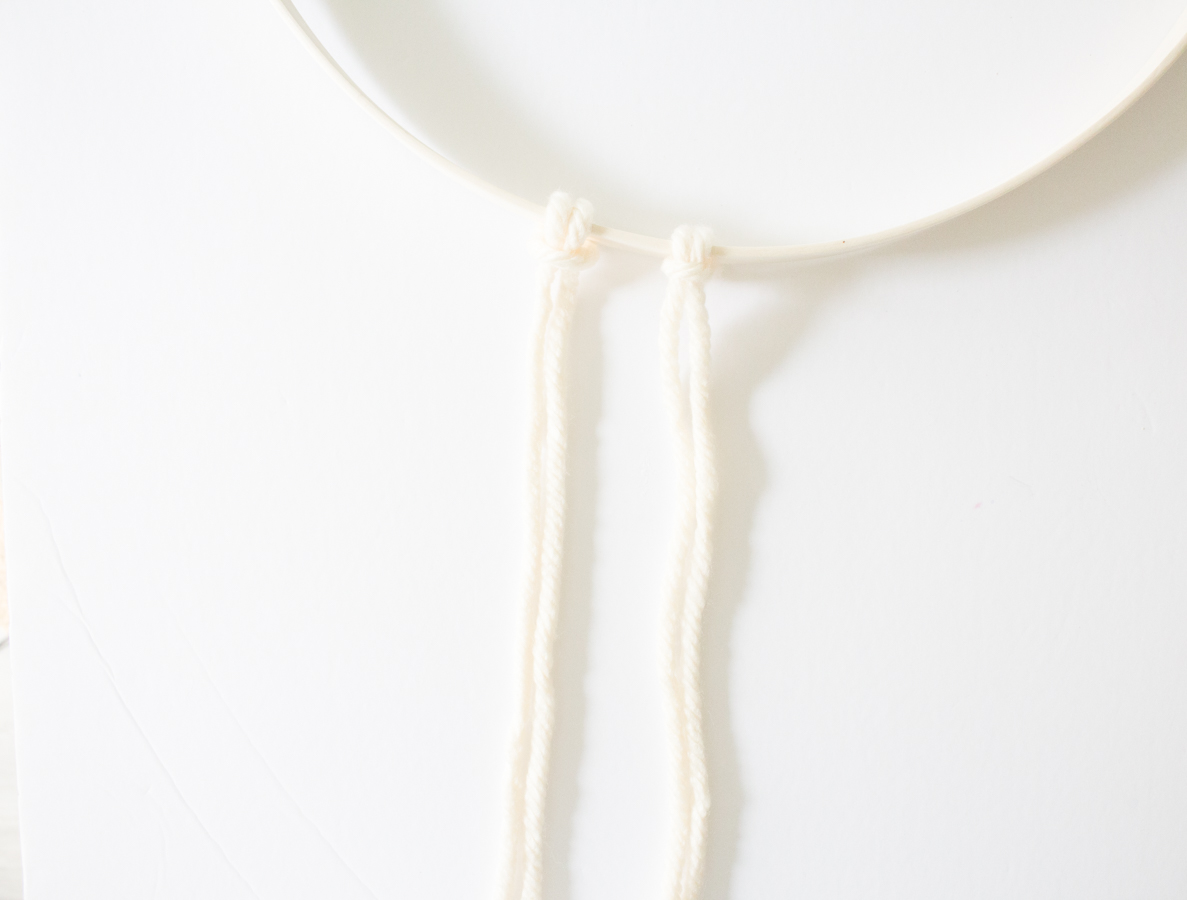 Tie all pieces to the hoop using a Larks head knot. ( This knot is also known as a cow hitch knot)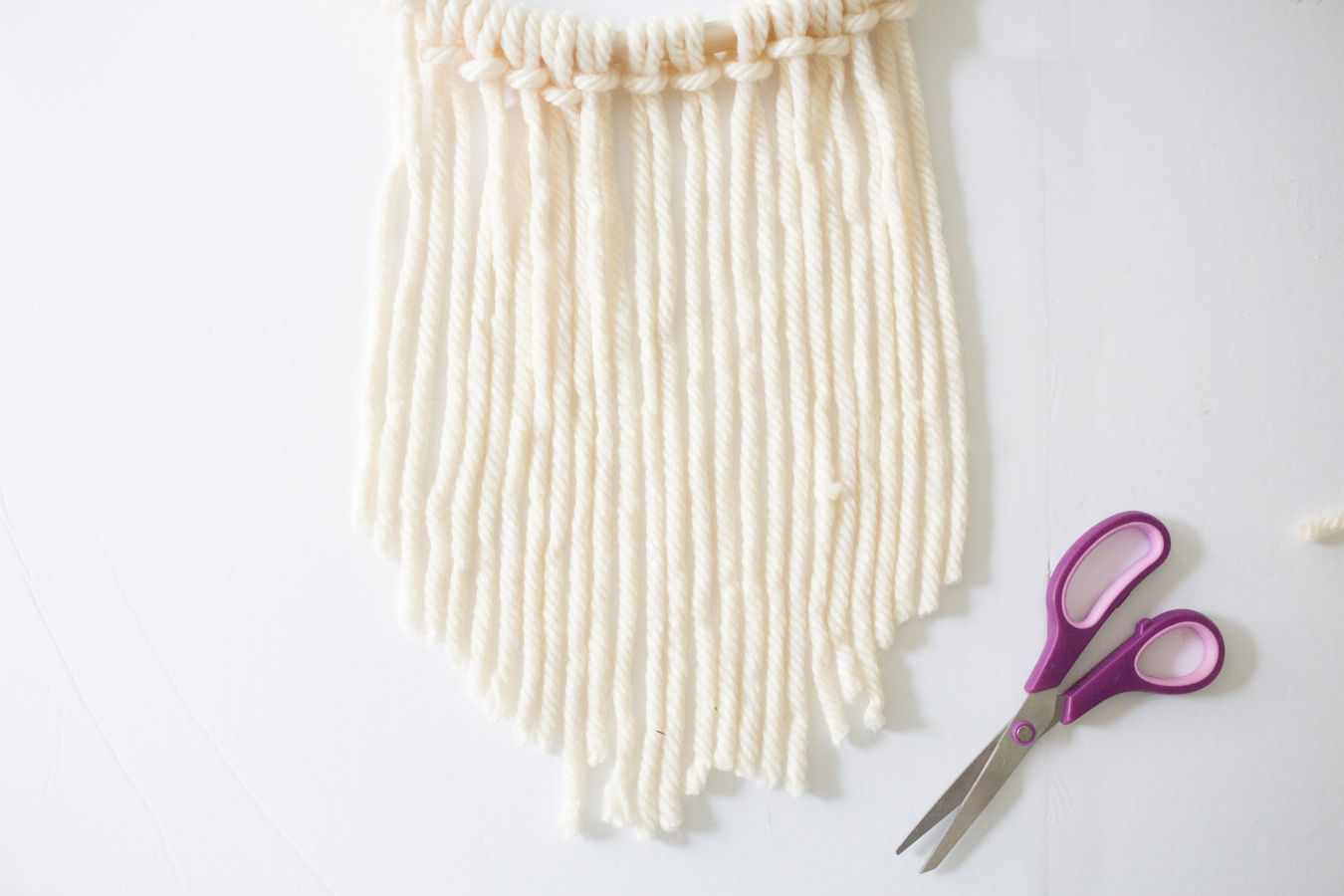 Tie as many pieces as you would like and trim to form a point.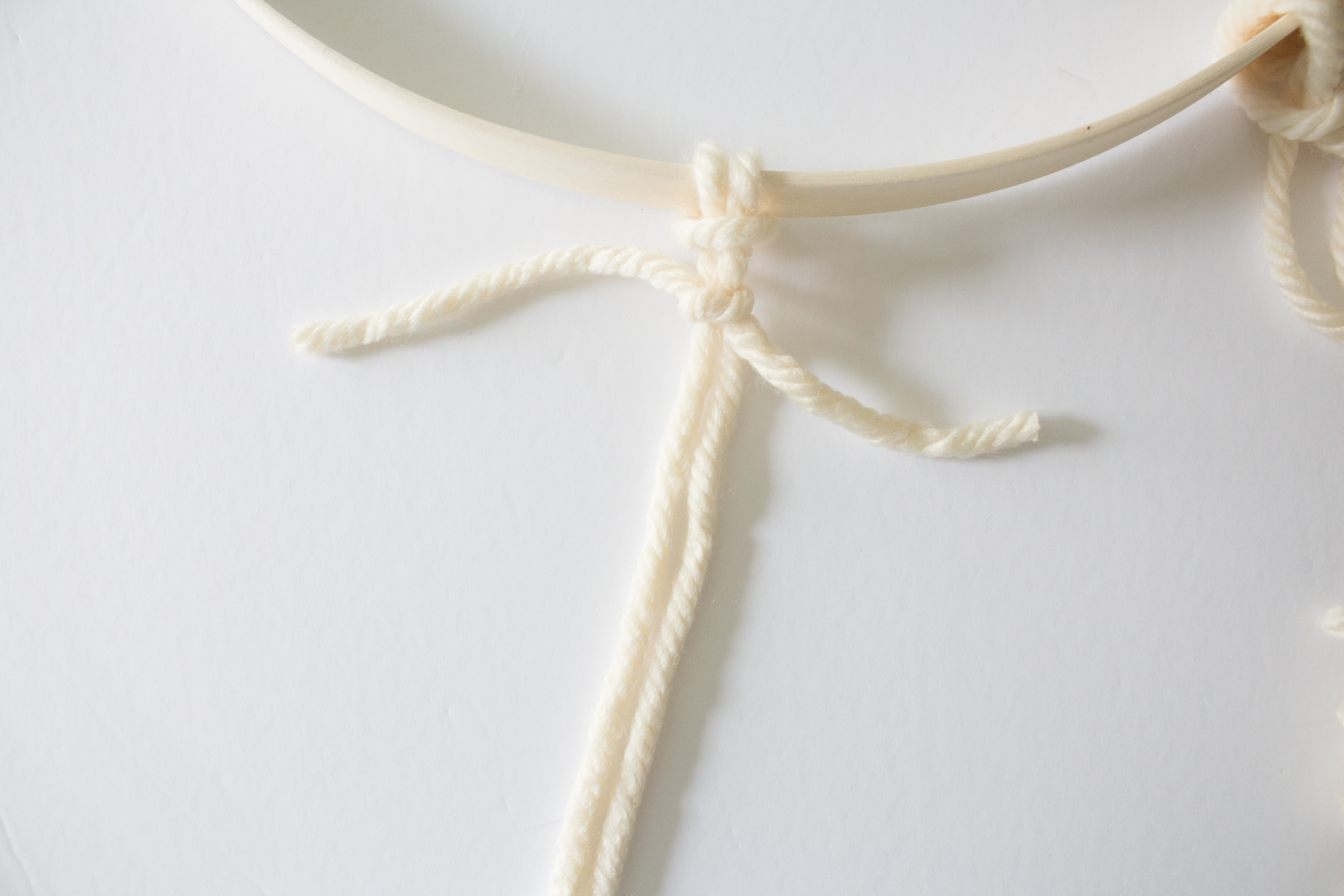 Cut several 11″ pieces of yarn. Take the 11″ piece and tie a regular overhand knot around 2 feet string.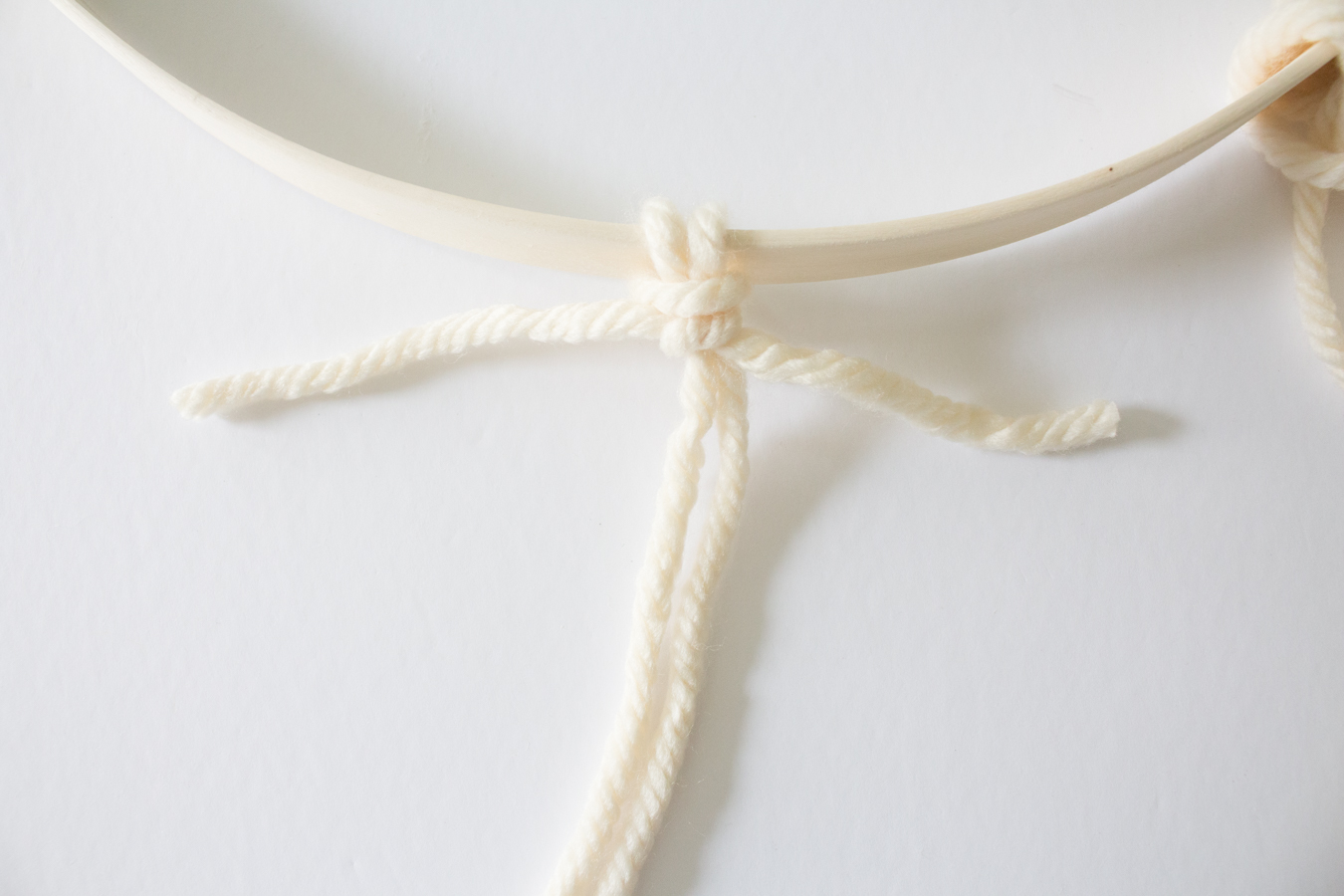 Push the knot to the top of the string.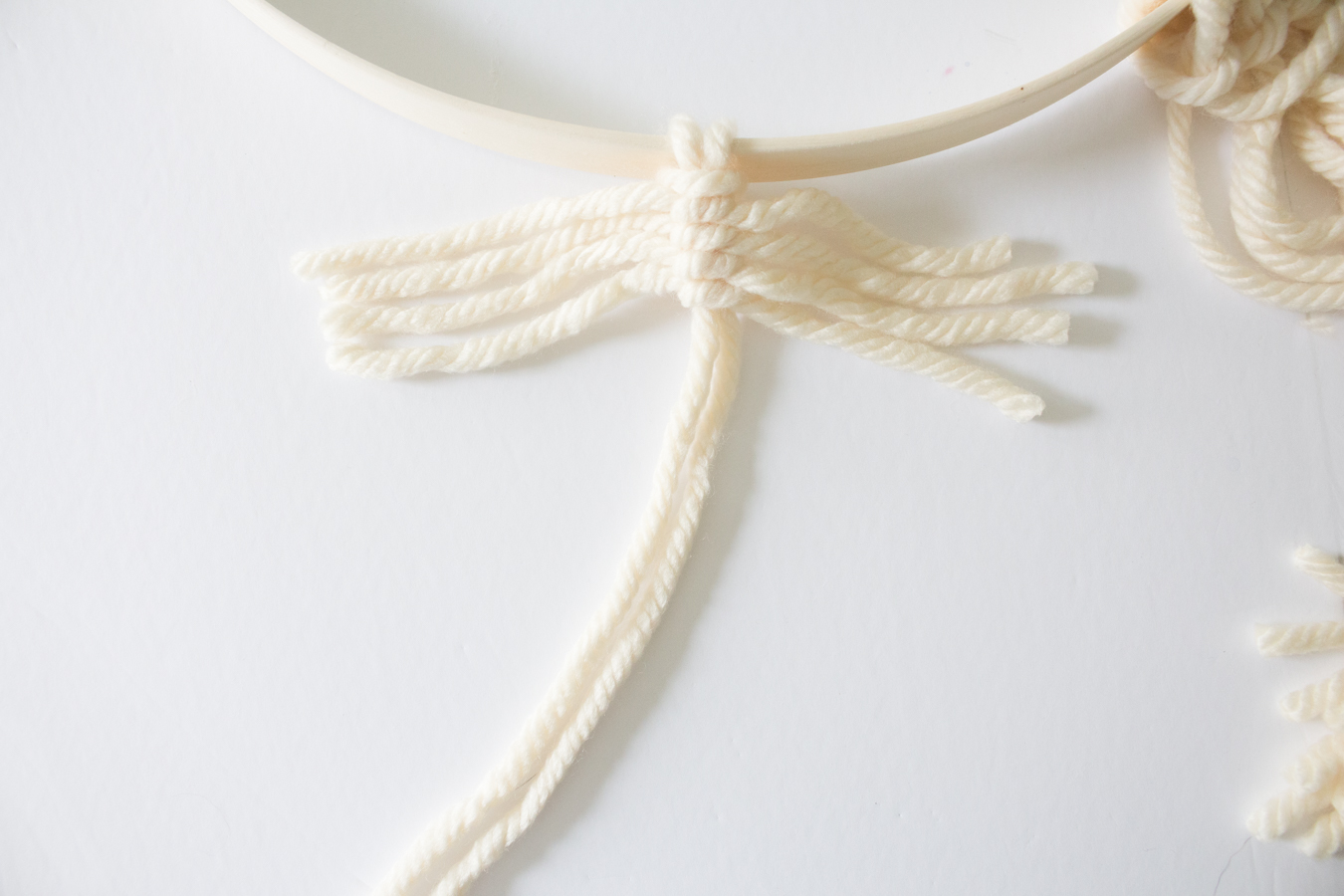 Continue to tie pieces to the string and pushing them up close together.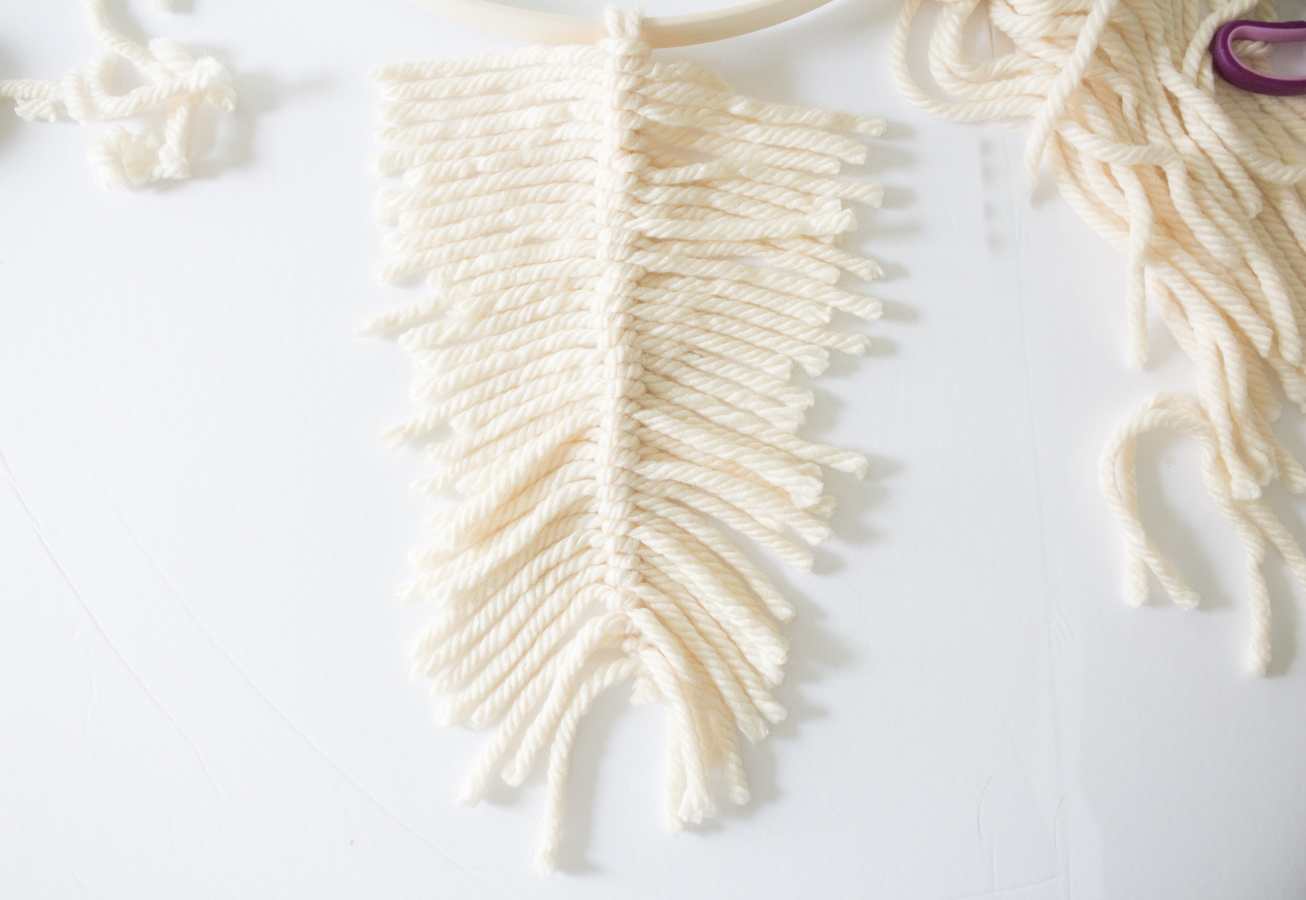 Continue all the way to the end of the string…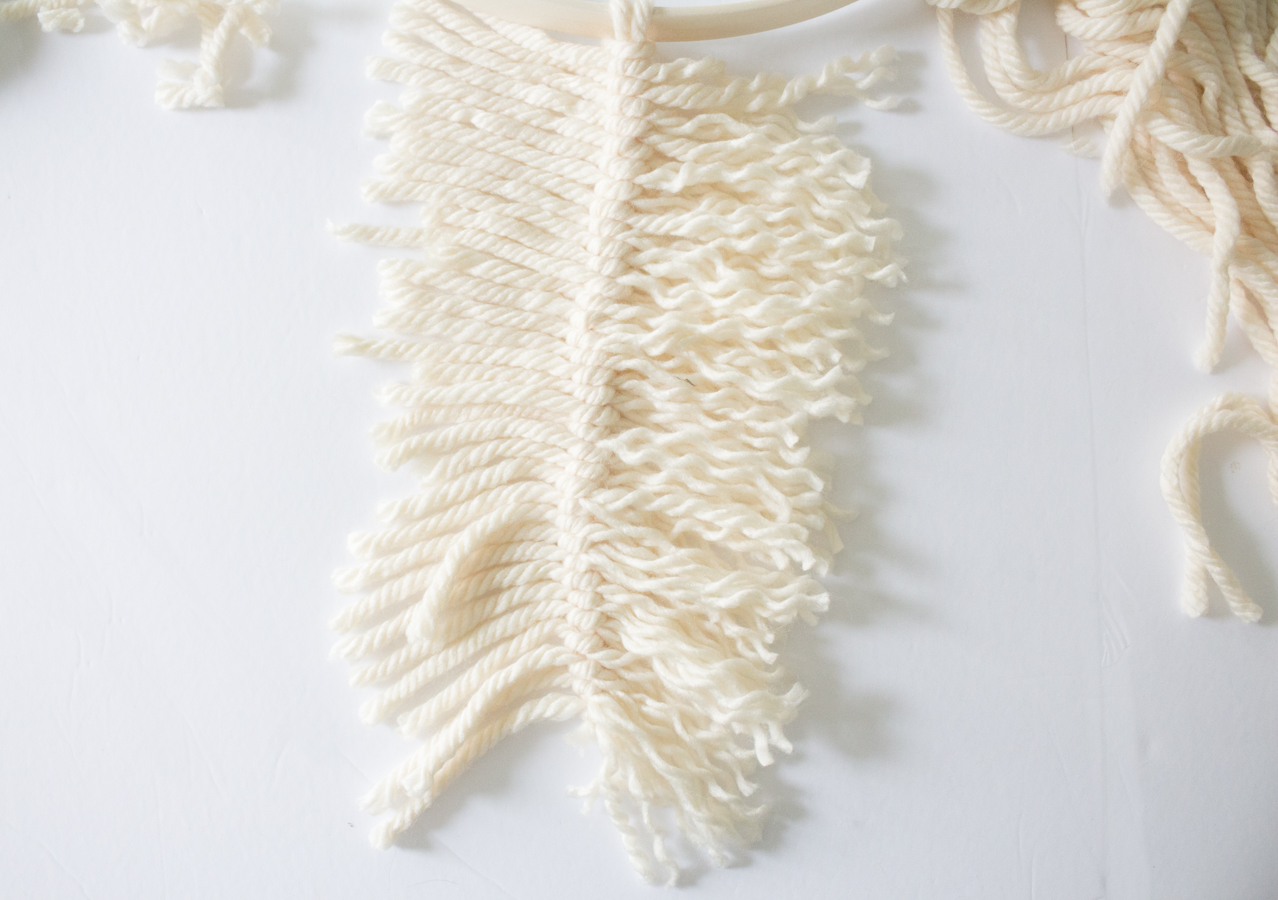 Optional: Unravel string.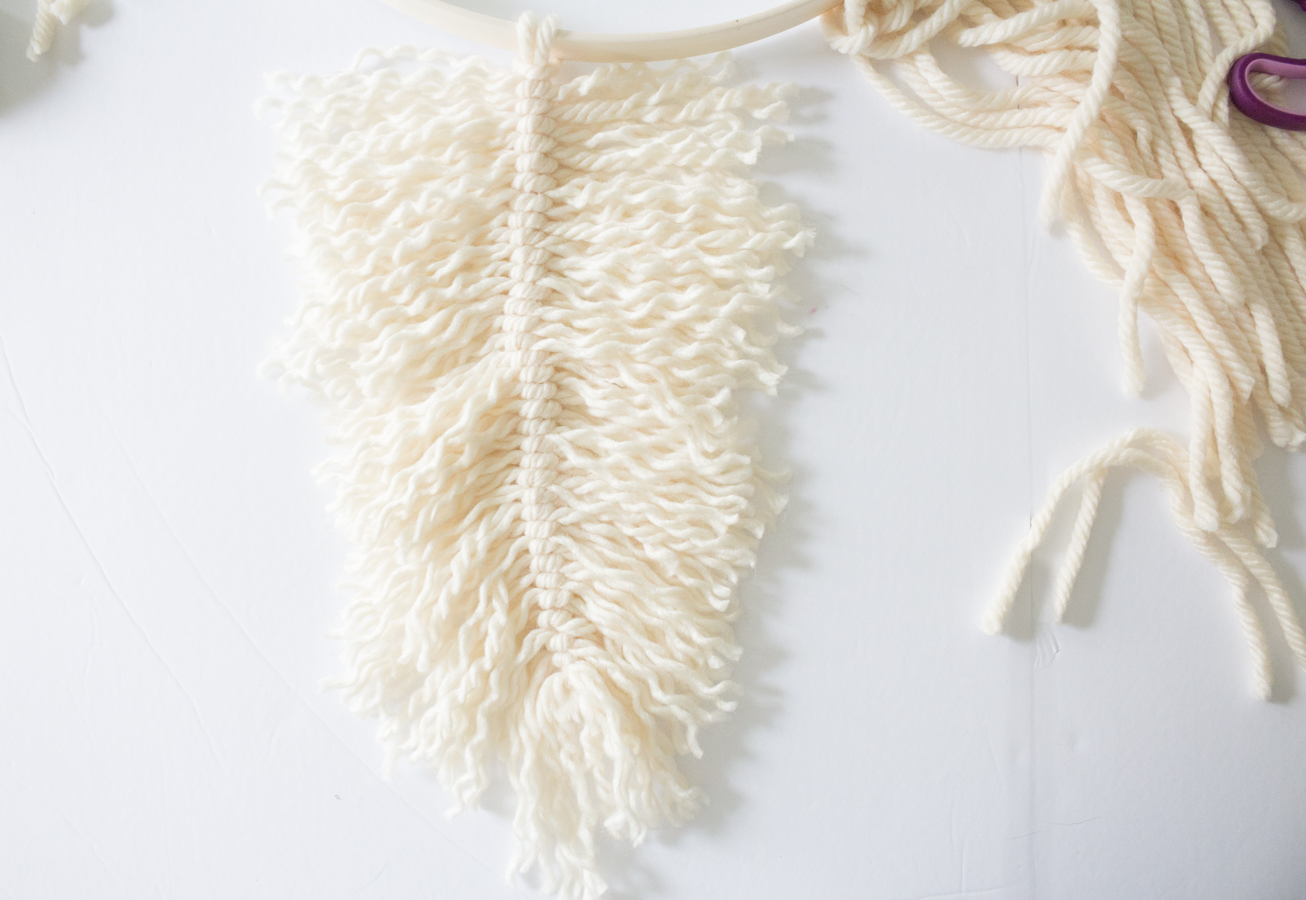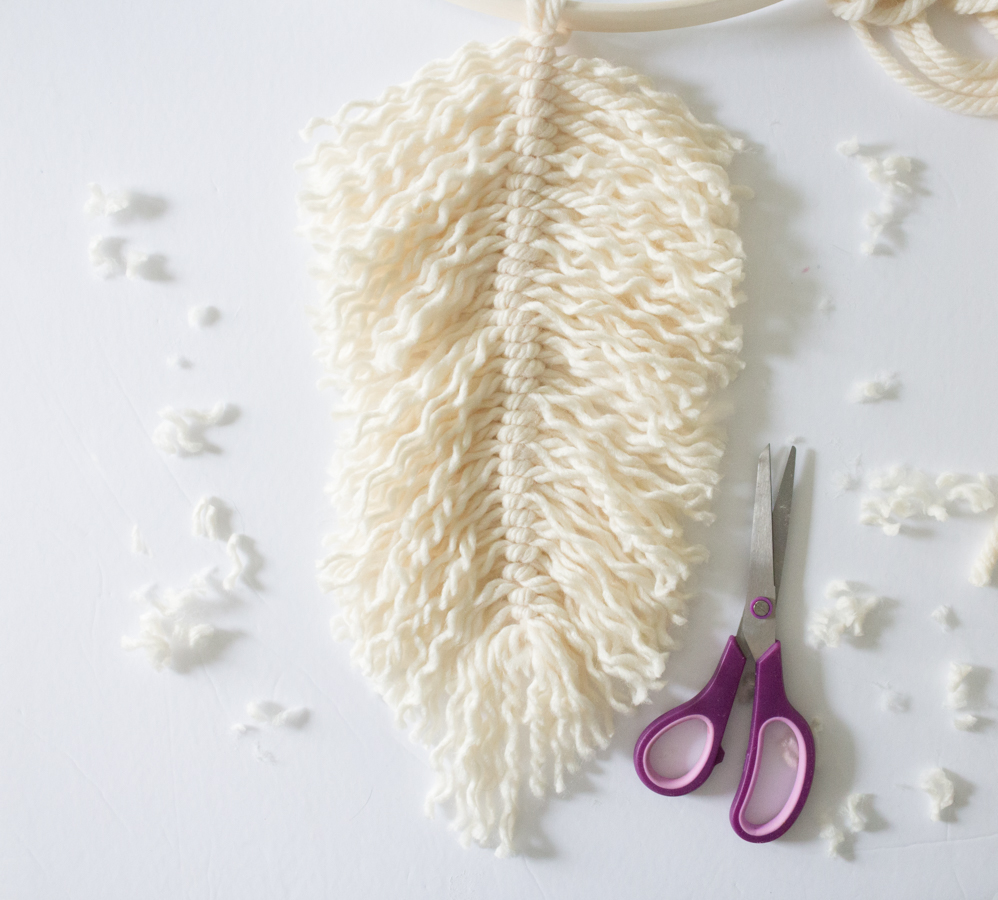 Trim string to form feather shape.
Repeat with as many feathers as you would like to make.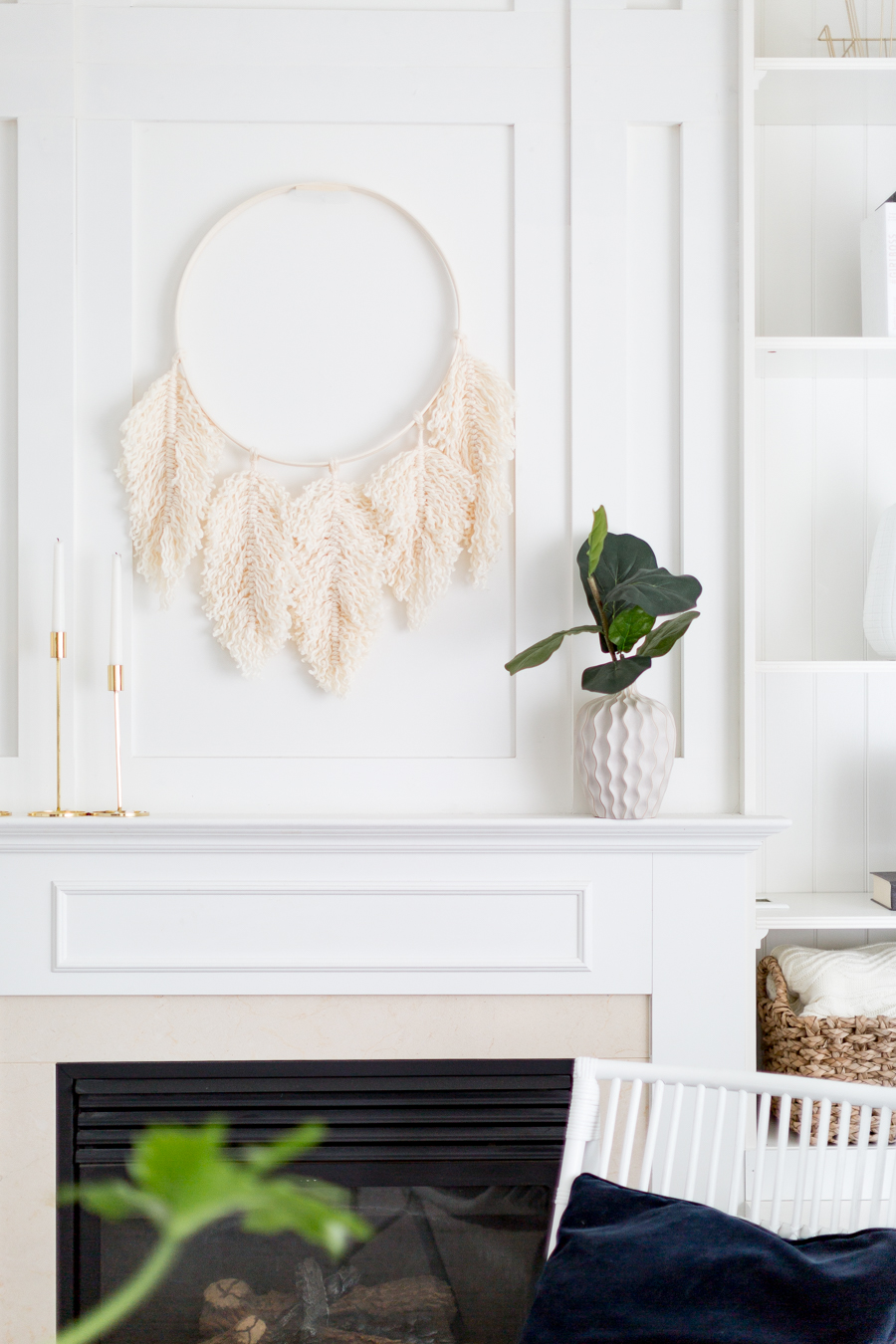 I like the modern feel it brings and I think next time, I'll use real macrame string and maybe spray paint the hoop gold…:)
Please don't forget to visit my friends below.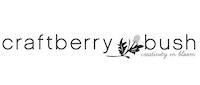 MY LATEST VIDEOS
Thank you so much for stopping by.
Much love,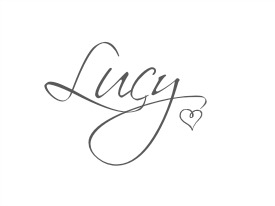 The Happy Housie / The DIY Mommy /Confessions of a Serial DIYer / Zevy Joy
Finding Silver Pennies / Happy Happy Nester / Tidbits / Vinyet Etc.
A Pretty Life / Artsy Chicks Rule / Town and Country Living / Newly Woodwards