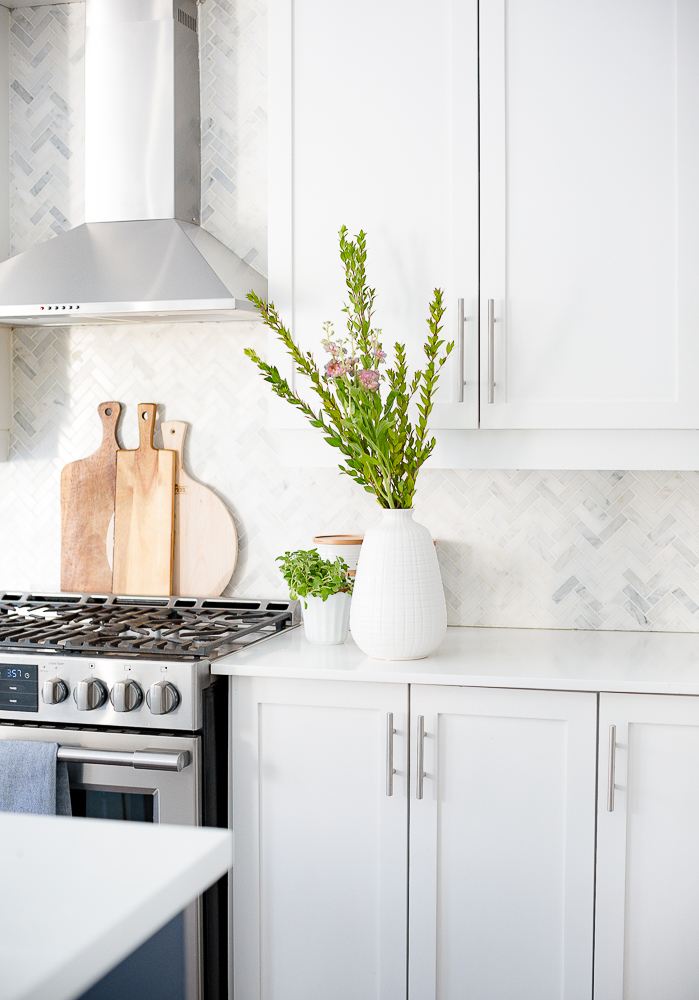 Hello friends. I hope you had a nice weekend. We're enjoying a long weekend as we celebrate Family Day here in Ontario. Isn't that such a beautiful idea? I'm looking forward to spending some time with hubby and kiddos.
Each day that goes by I miss their littleness more and more.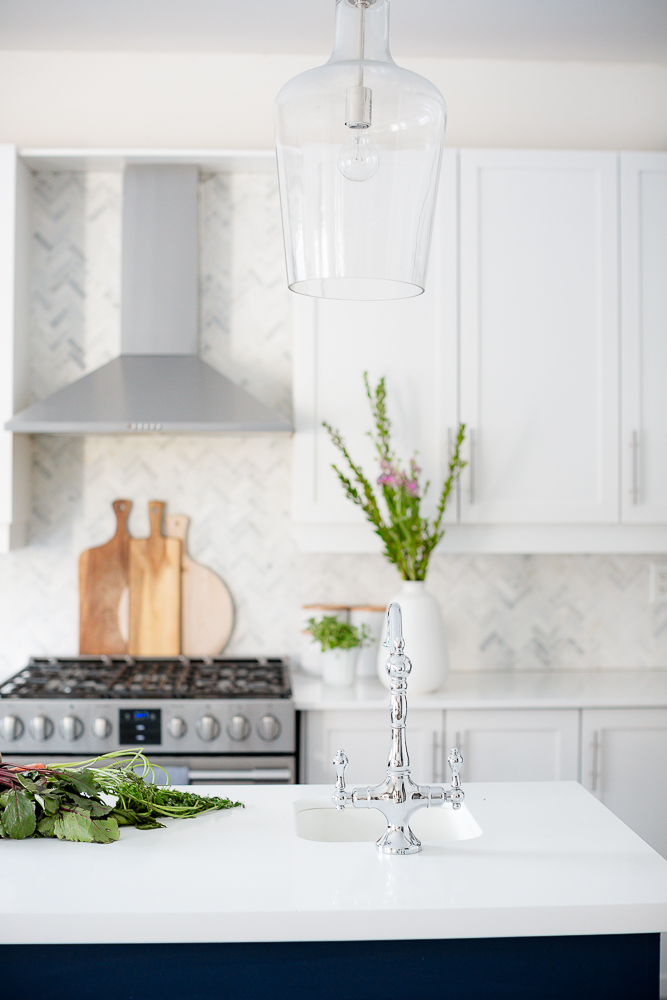 Today I'm sharing a little bit of Spring in the kitchen For The Rooms We Love Tour hosted by my friend Tammy.  If you're coming from Heather's blog, welcome.
Though I do love styling rooms, I wanted to share the kitchen the way it looks on most days and not go 'crazy' with the styling.  The kitchen is still one of my favourite rooms in the house. I love how bright it is and even though we still need to panel the upper part of the cupboards. I still love this makeover. You can see what it looked like before HERE.

I've been bringing plants in slowly and I was so happy when I saw that my little olive trees have started to sprout new little leaves all over. I was a little worried about a month ago when it started to drop it leaves.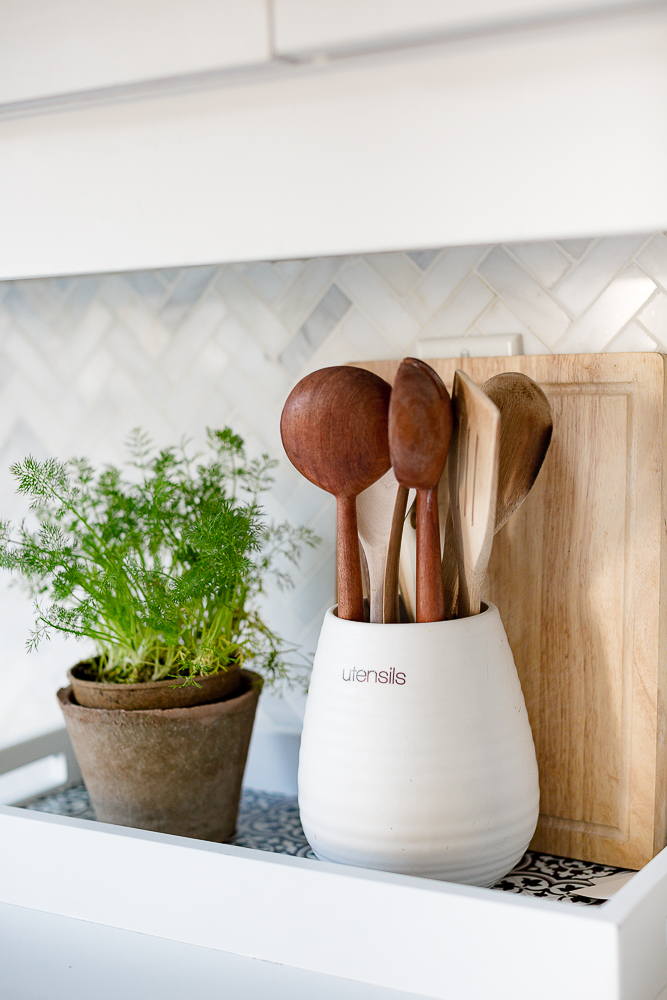 During this time of year, I also like to bring in potted herbs. I found out that they don't often survive too long during this time of year because there's still a shortage of daylight that they need to thrive. Thankfully, they're pretty inexpensive and I really do love using fresh herbs when cooking.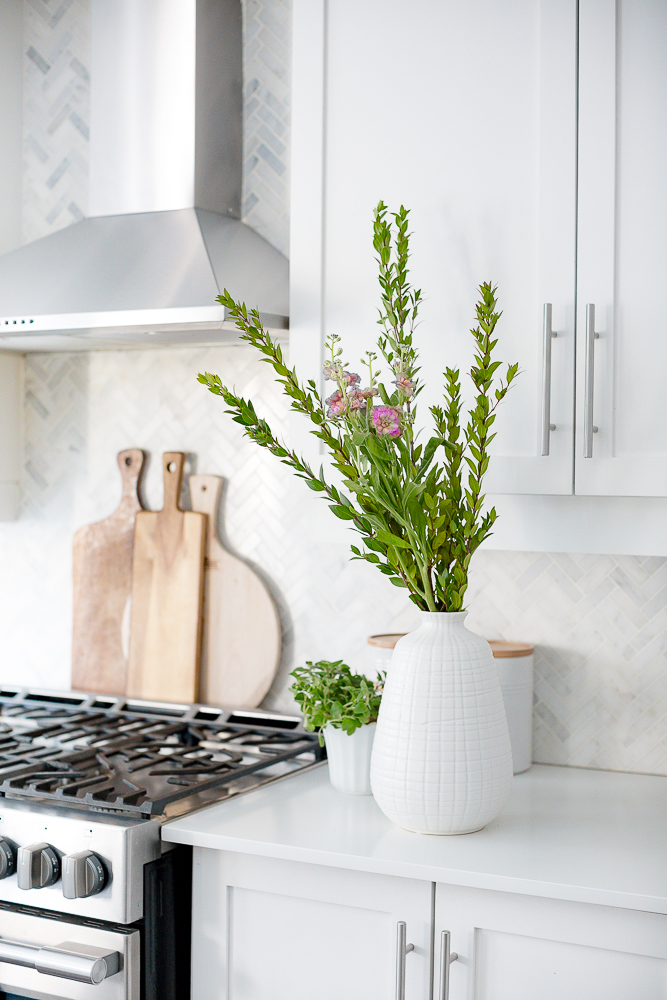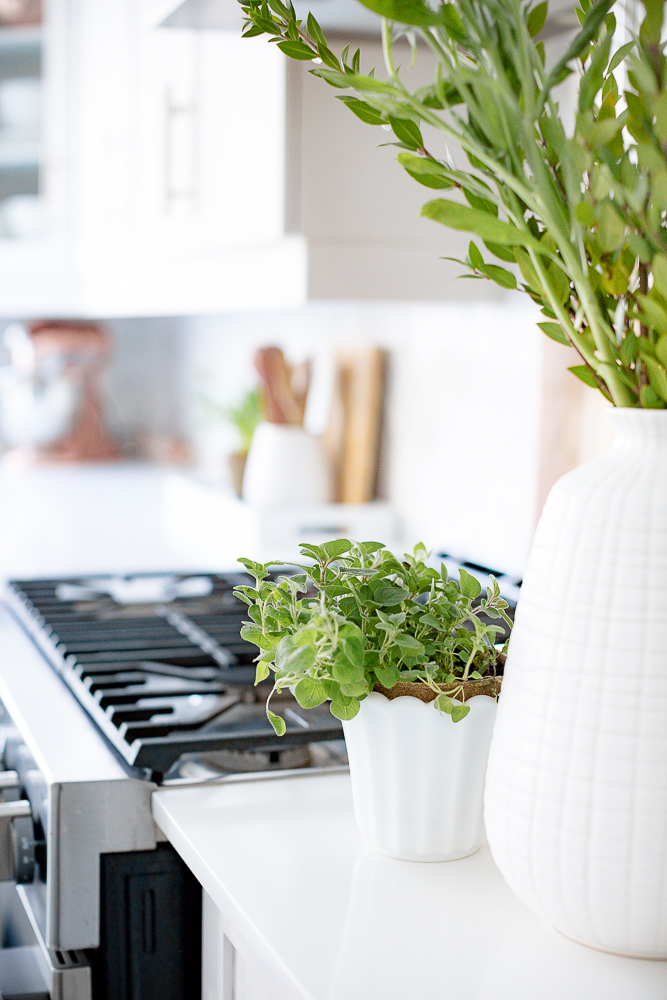 Last summer I grew my own herbs in the backyard and it was so gratifying. I can't wait to do again this year.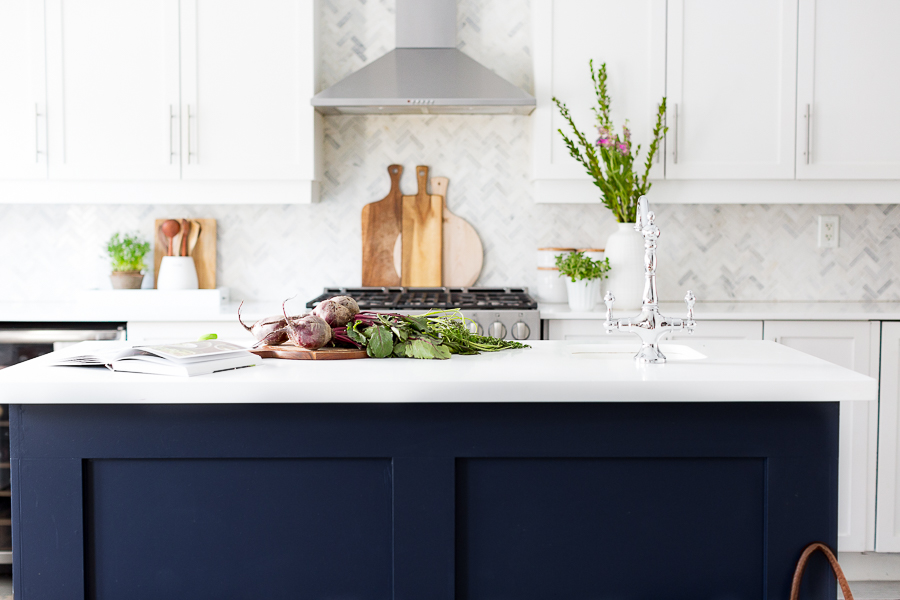 That also reminds me of the most delicious beet hummus that I've been meaning to make. I bought some beets to hopefully make some…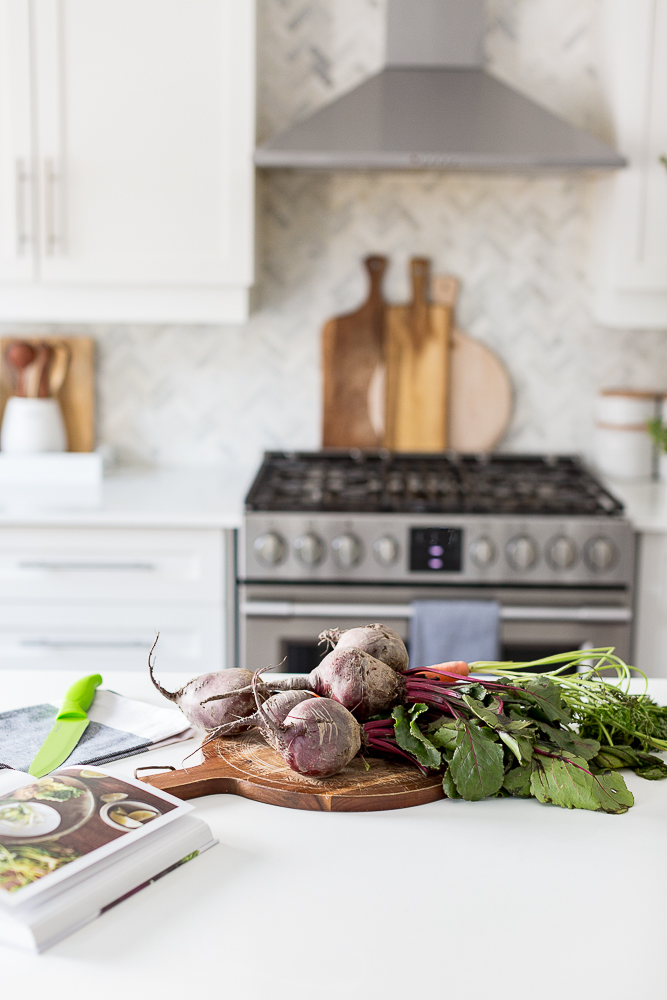 I'll share the recipe here if it turns out …ha.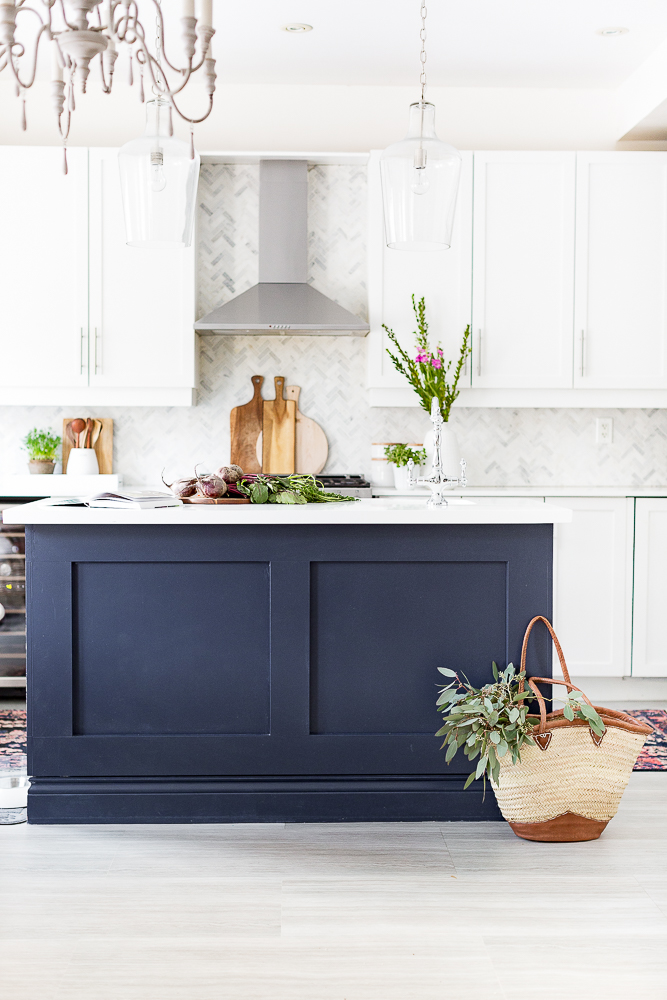 Do you remember when I painted the island blue? Well, it's still blue but I'm really considering painting it white again. I'll keep you posted.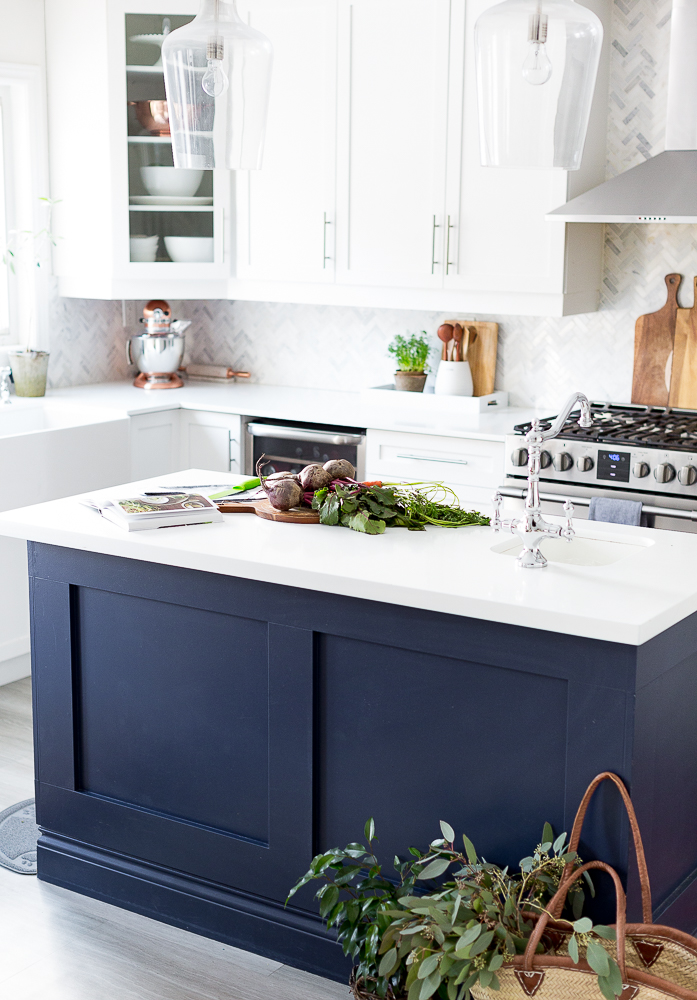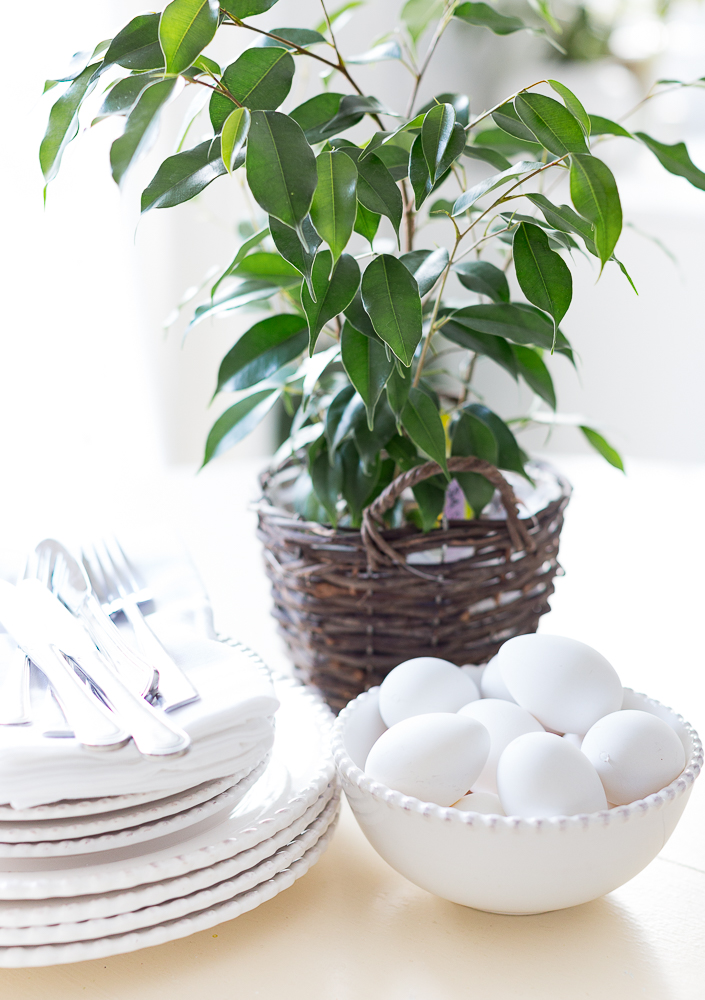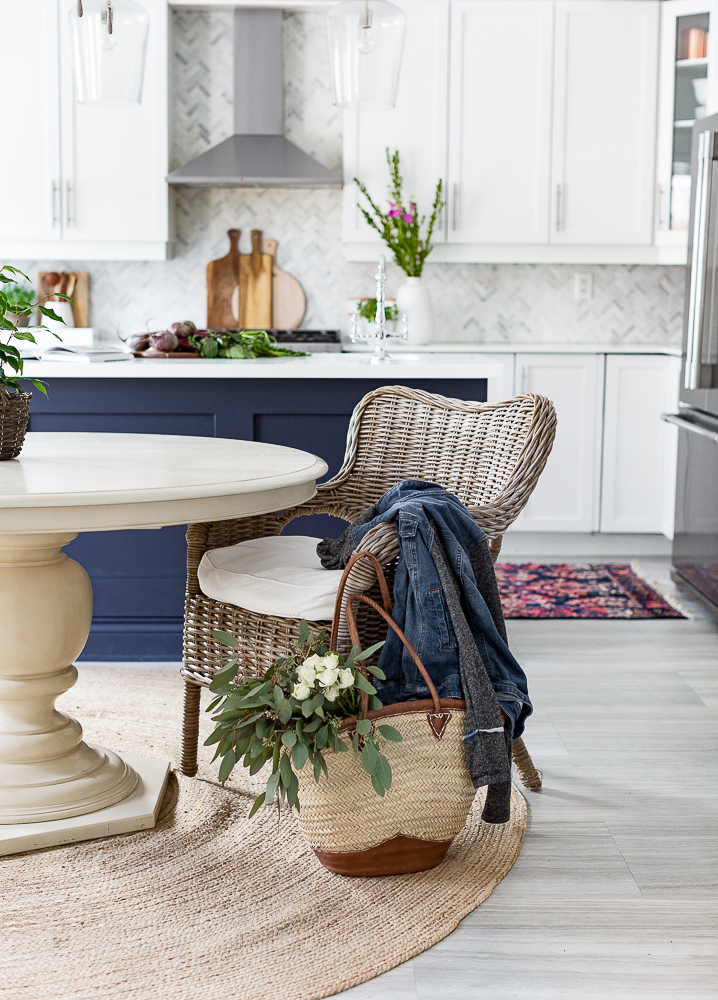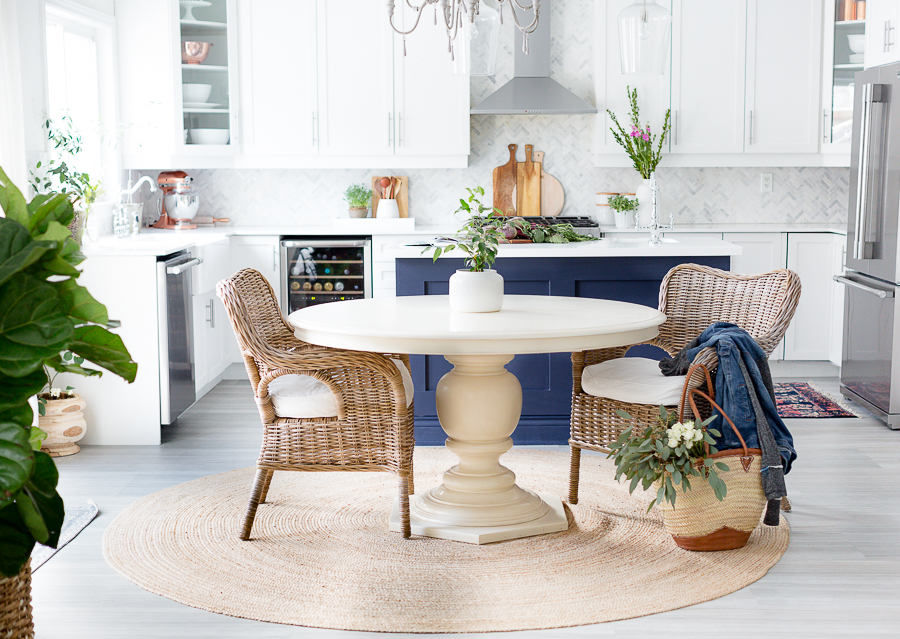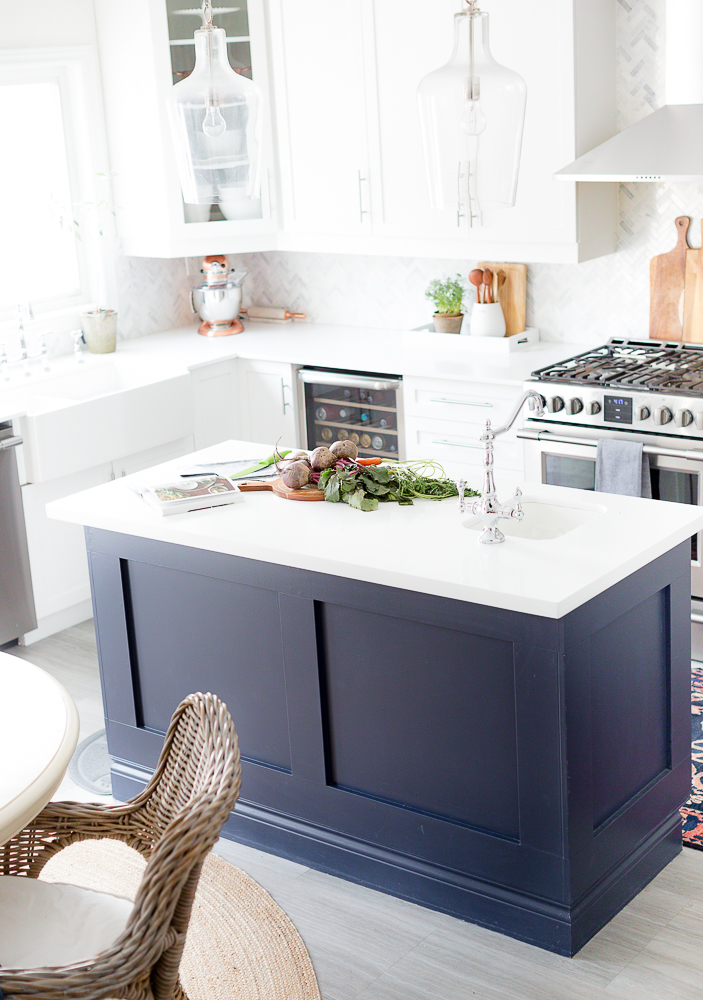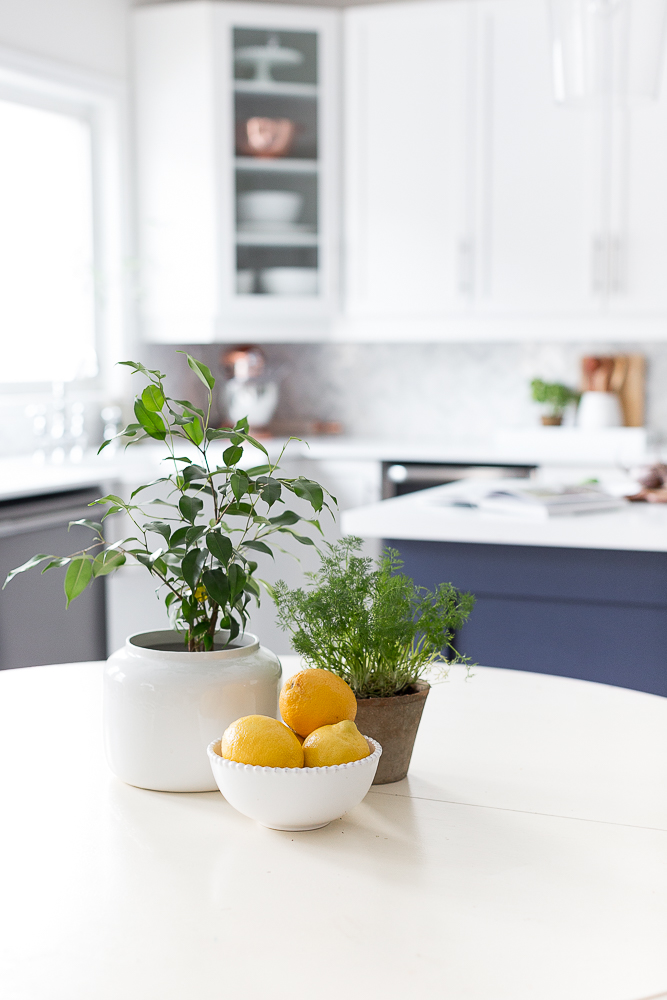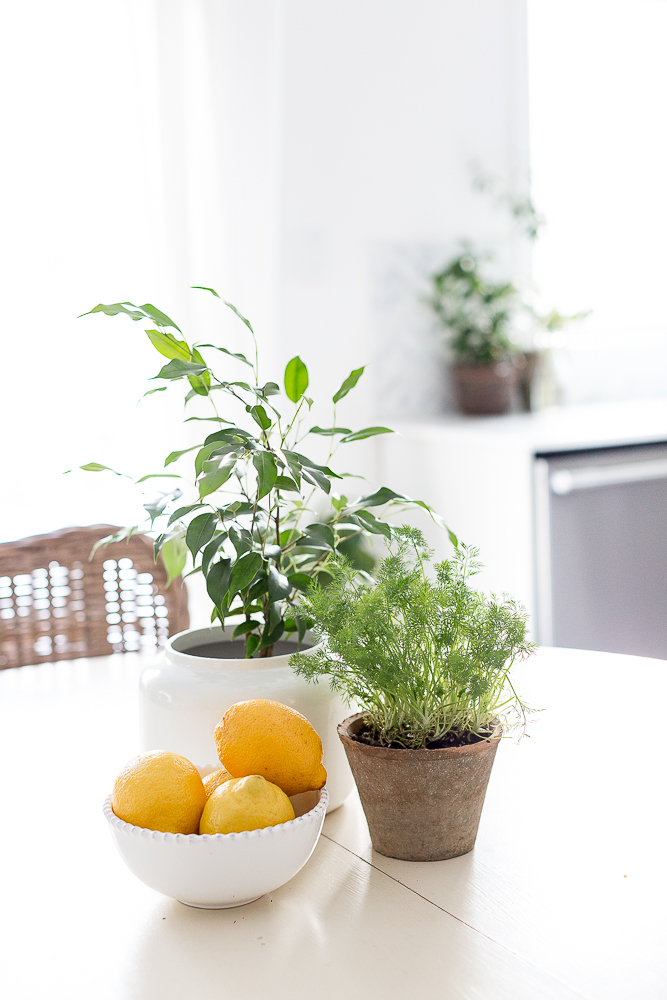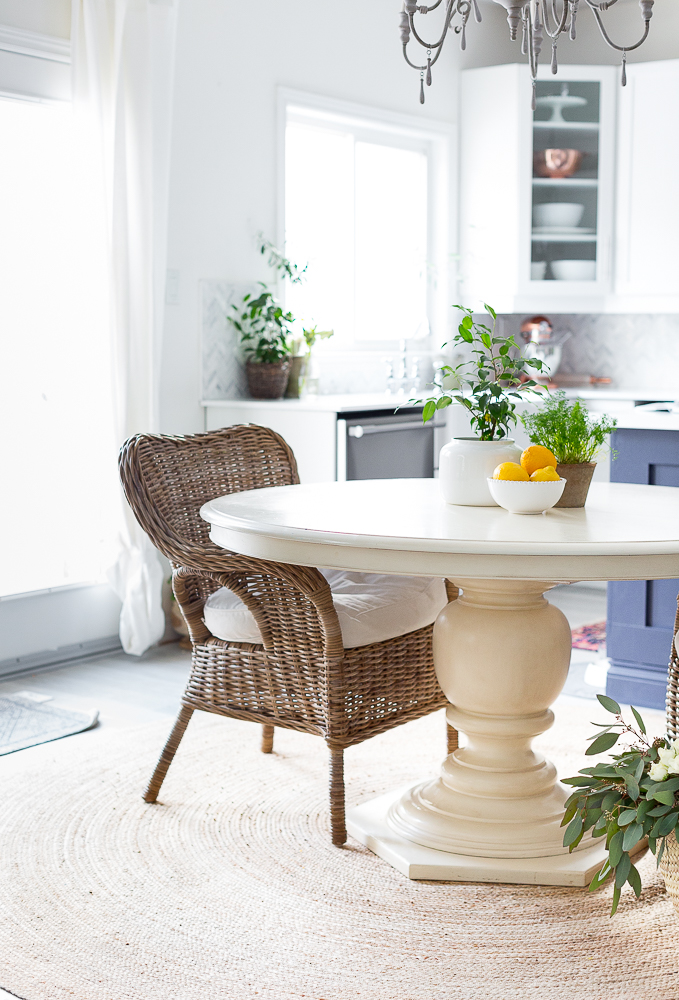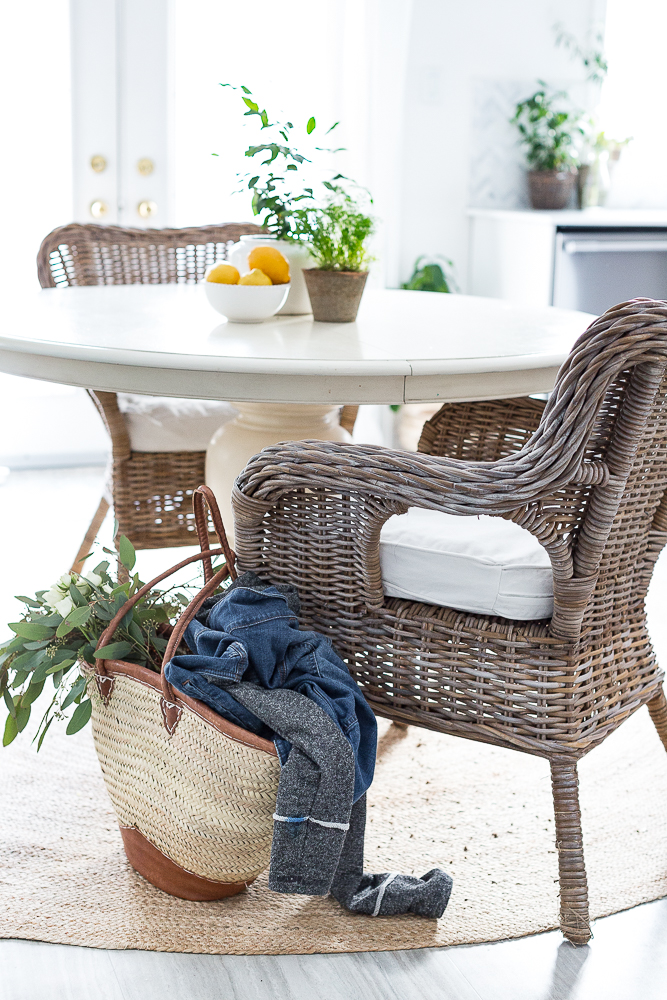 Like I said, no fancy and elaborate styling this time but I hope you enjoyed a little peek into my everyday .
Thank you so much for stopping by today, please don't forget to visit my friends below to visit the room they love.
Monday
CC and Mike | The Heathered Nest | Craftberry Bush | Two Twenty One | Pink Peppermint Design
Tuesday
Haneen's Haven | House of Hire Designs | Valerie Wheeler Interiors | Meaningful Spaces | Meme Hill Studio
Wednesday
Spicy Salty Sweet Home | Noni's House | Remington Avenue | The Posh Home | Tuft and Trim
Thursday
Life on Cedar Lane | Nina and Cecilia | Almafied Blog | The Green Spring Home | 11 Magnolia Lane