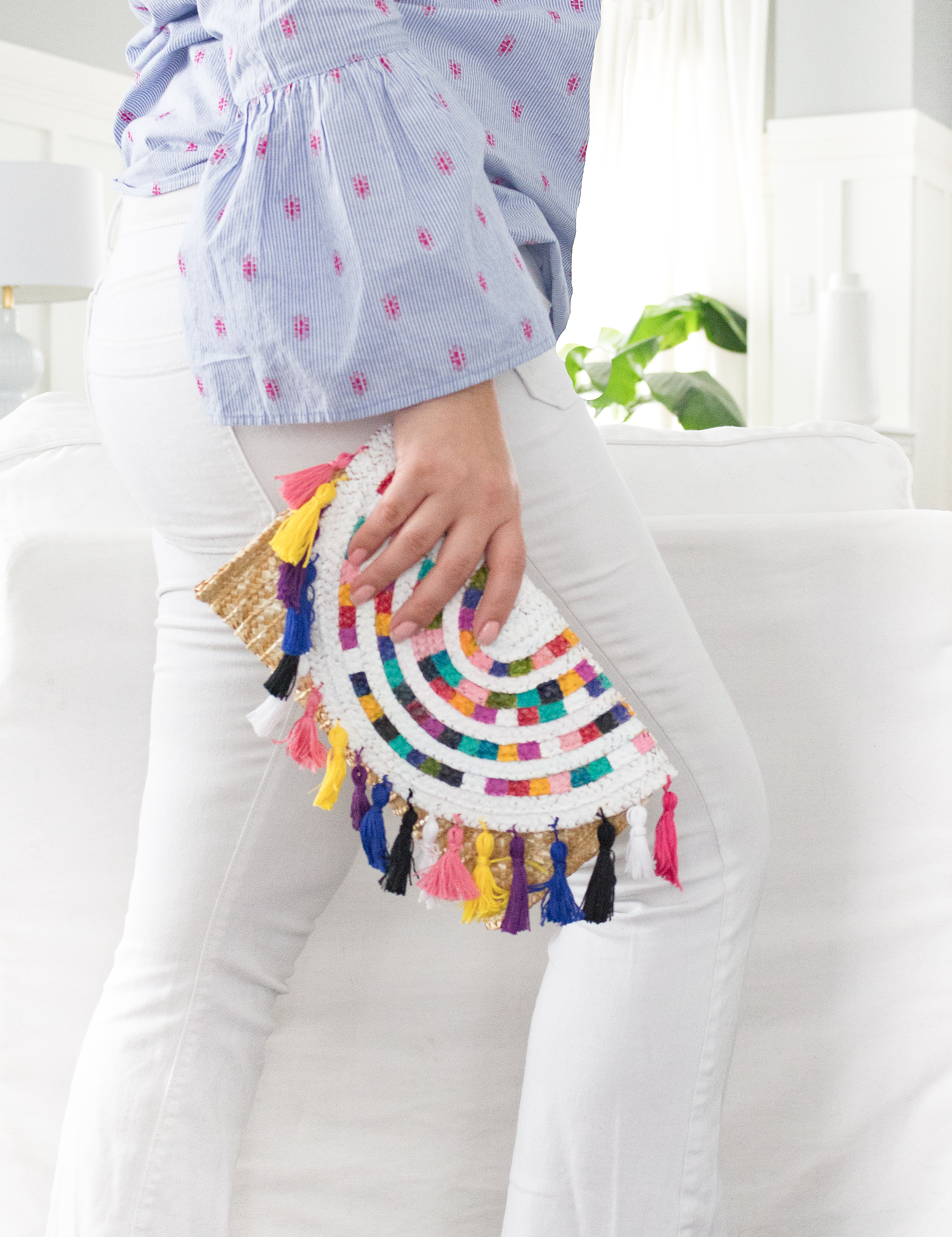 Hello friends and happy Friday. I'm looking forward to the weekend and taking advantage of discounted flowers at the grocery store since they're usually discounted after Valentine's day.  Speaking of Valentine's day, I hope you had a great one.
Today I wanted to share with you this super fun little clutch that I painted a couple of weeks ago. It's bright and colorful and I think it's going to be a conversation starter.
I had so much fun painting it and though I used very happy colours, you can tone it down and maybe just do black and white or more neutral colours etc.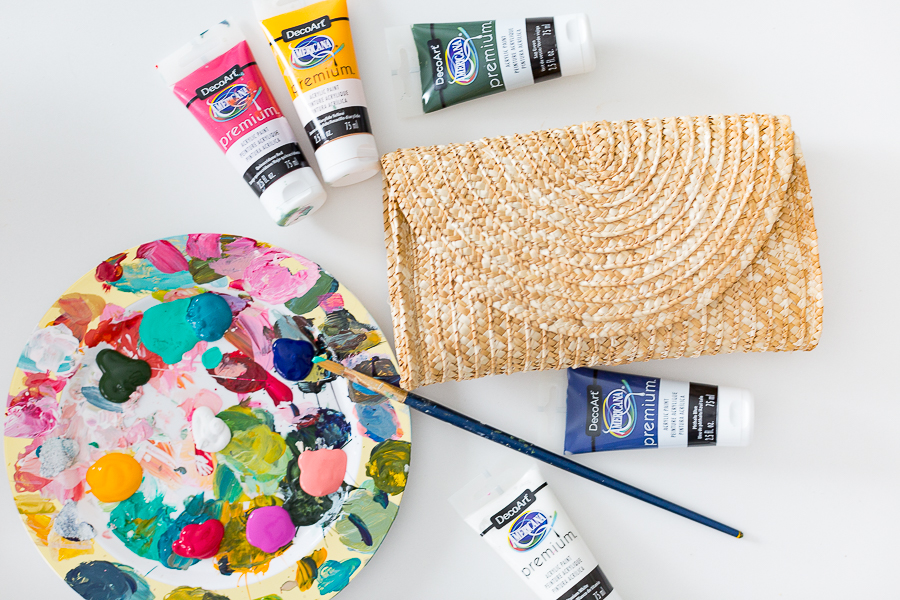 I used a combination of DecoArt Premium acrylics and Americana acrylics and painted a plain straw clutch I found at Michaels.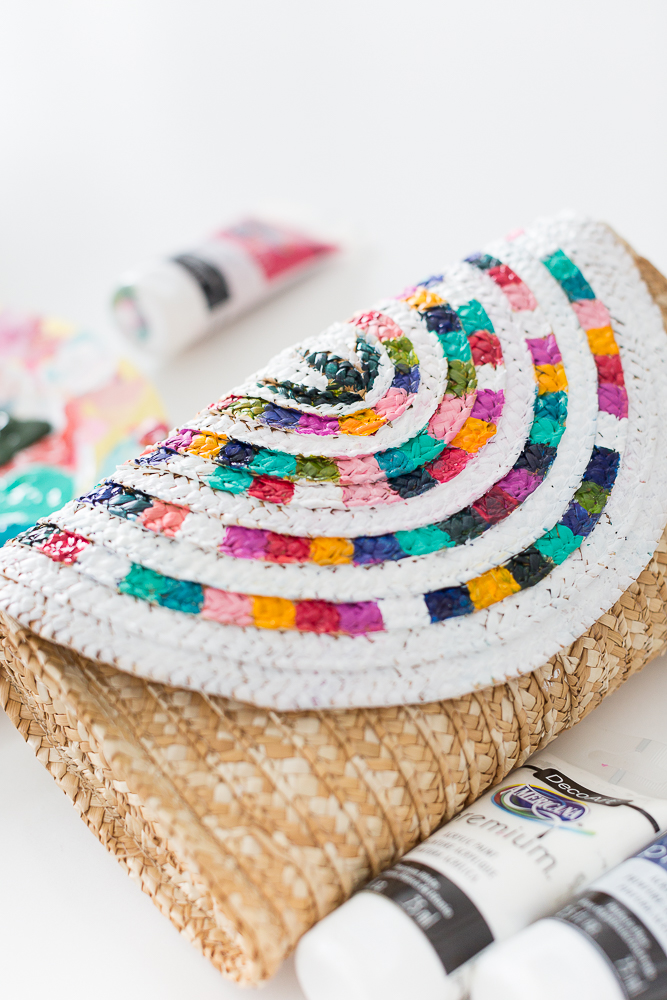 I decided to paint random colors and a white in between to tone it down a bit…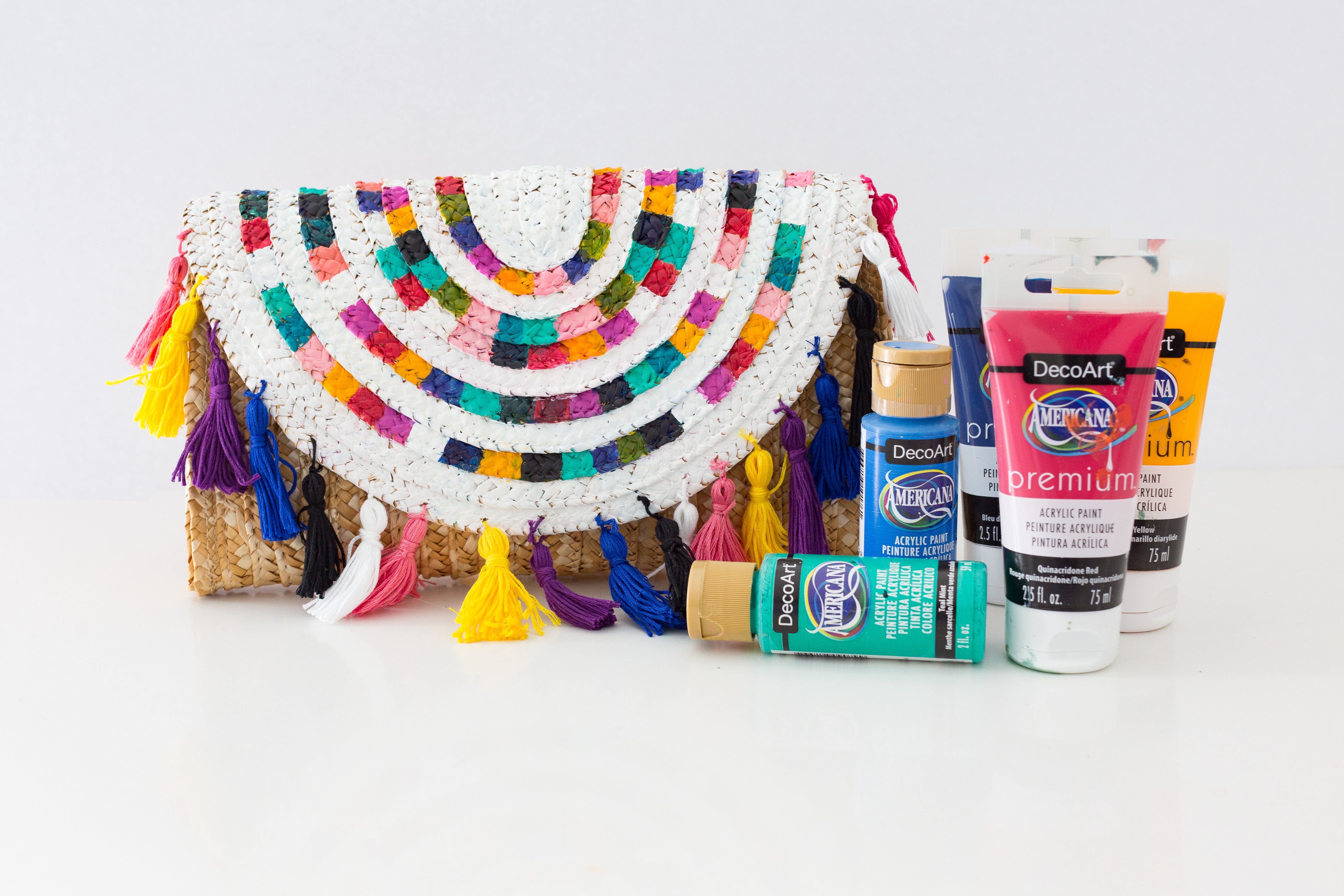 I then added lots of little tassels to complete it and….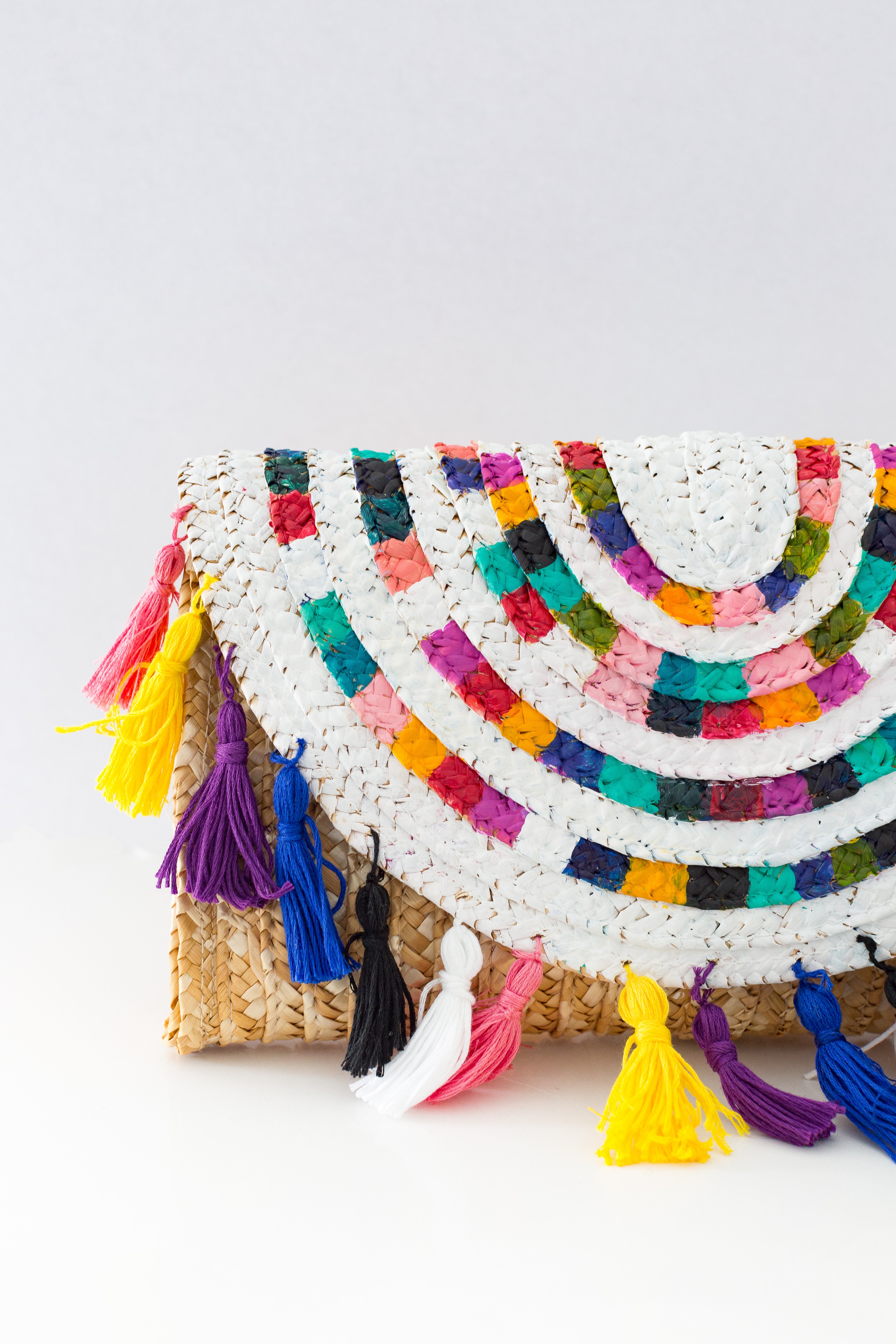 I just love it! I can't wait to rock it in the spring and summer time.  This kinda reminds me of another project I did a couple of years ago…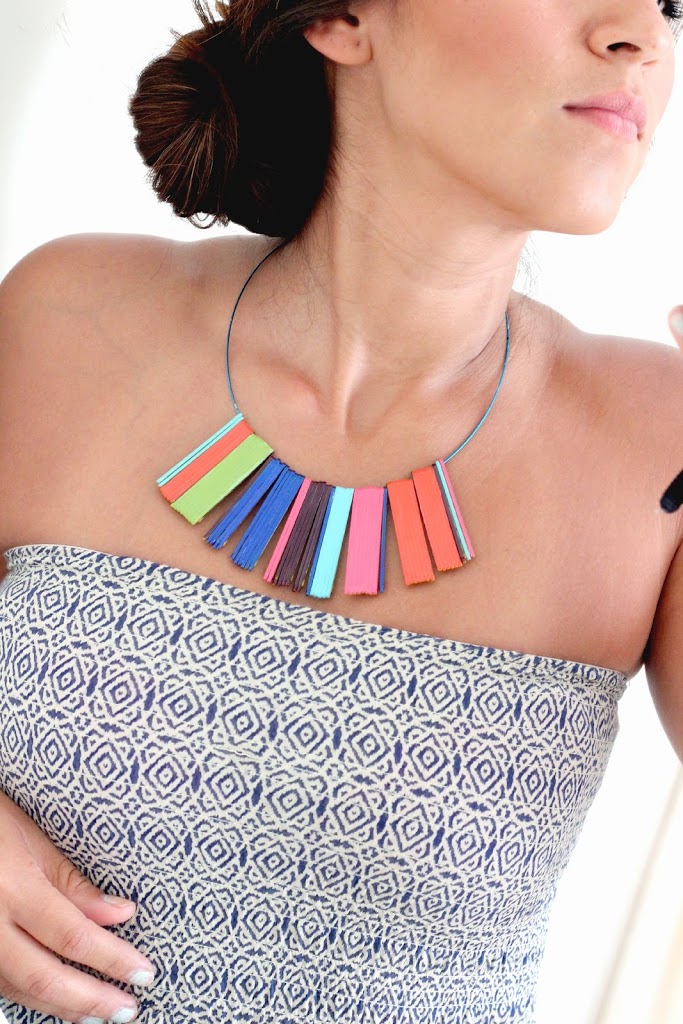 Statement Necklace DIY
This image actually depresses me because I was so thin and I had shoulder muscles….:'( Ha
Anyyywwwaaayyyy, I hope you have a beautiful weekend.
much love,
Lucy