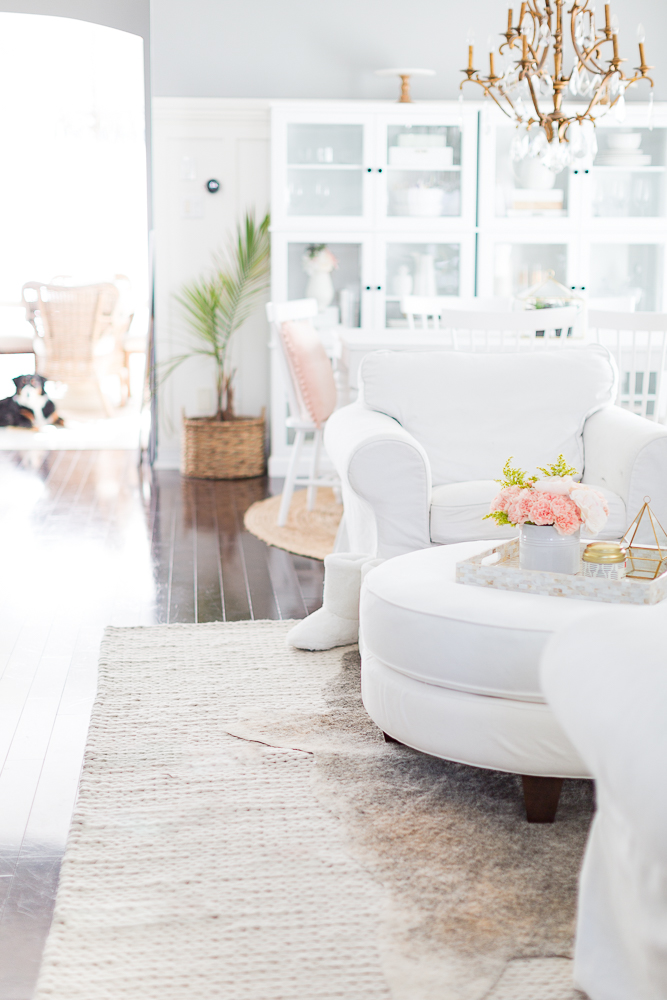 Happy Tuesday friends. I hope your week is off to a great start!
Last year I had the honour to attend SNAP and help manage the FloraCraft booth. Our booth was reminiscent of a cute little flower shop, where anyone could stop by and make their own little bouquet.
To save on cost, we had ordered carnations and other less expensive flowers, but I vowed that I would make an effort to bring Carnations back. The colors nowaday are so soft and pretty and the best part is that you can
actually make them look like peonies if you bunch them together.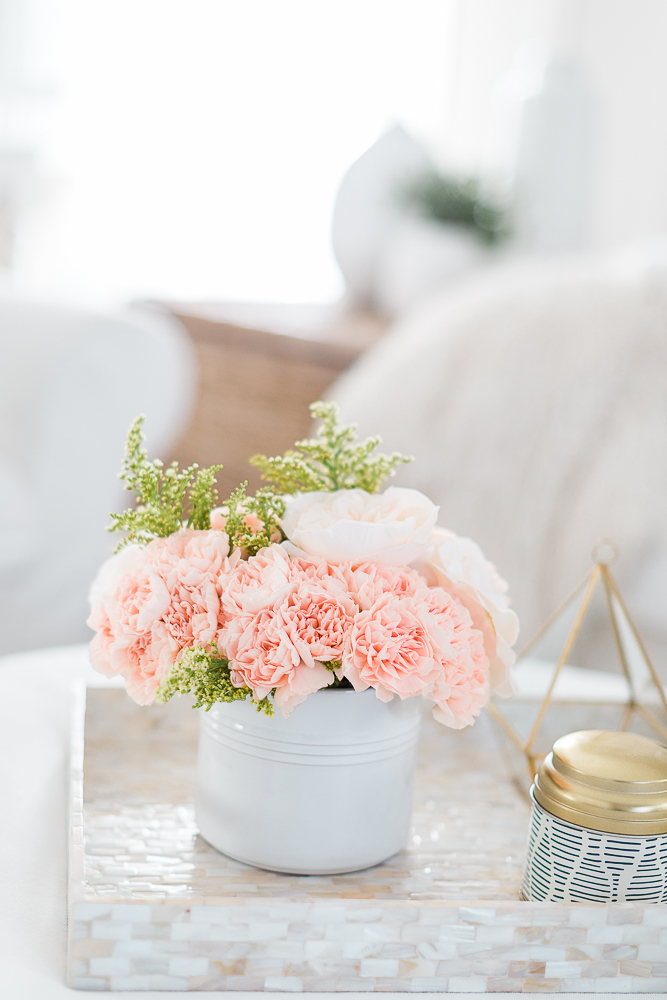 I simply took five separate carnations and secured them with tape like so…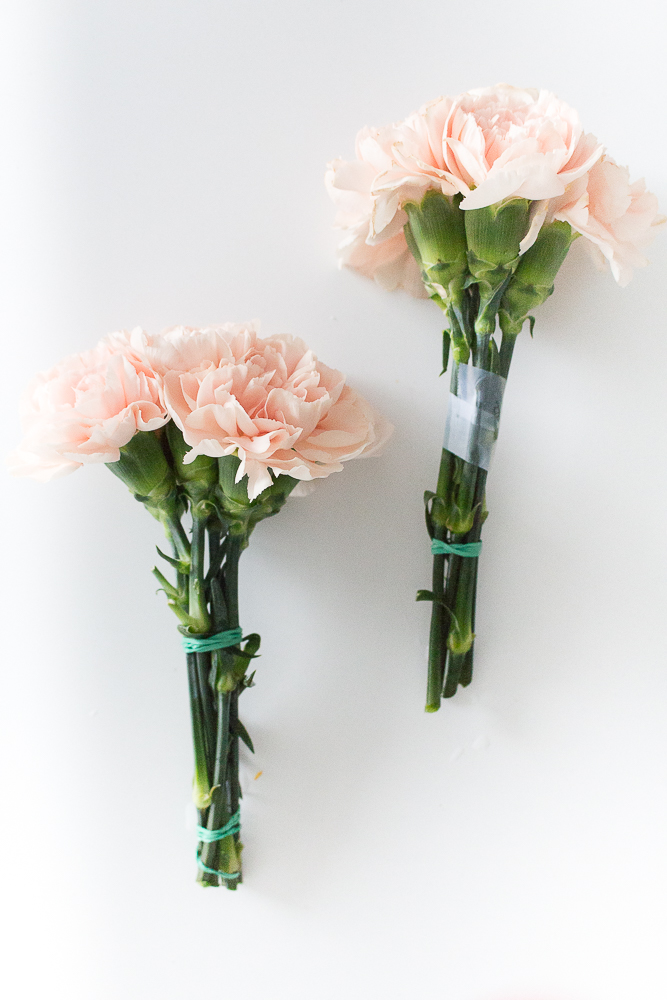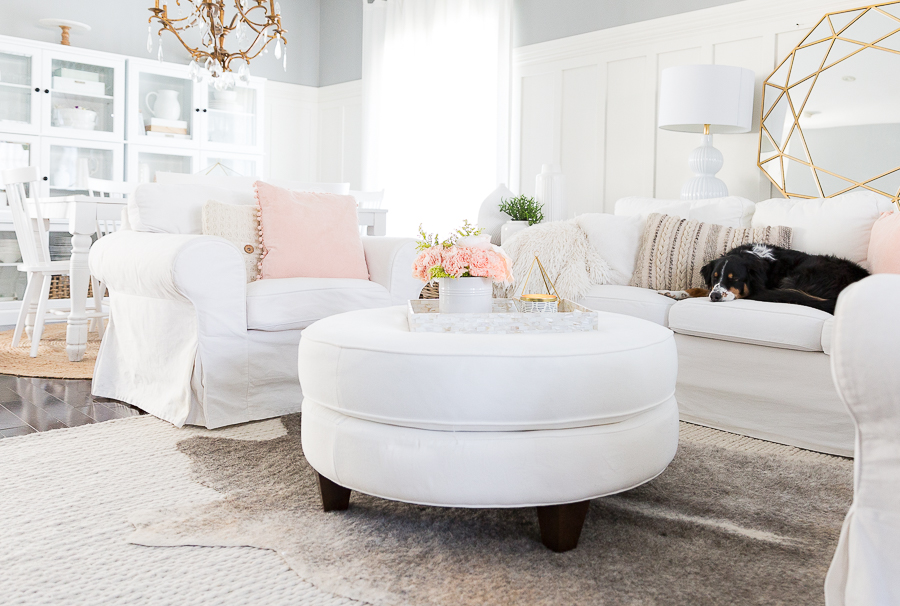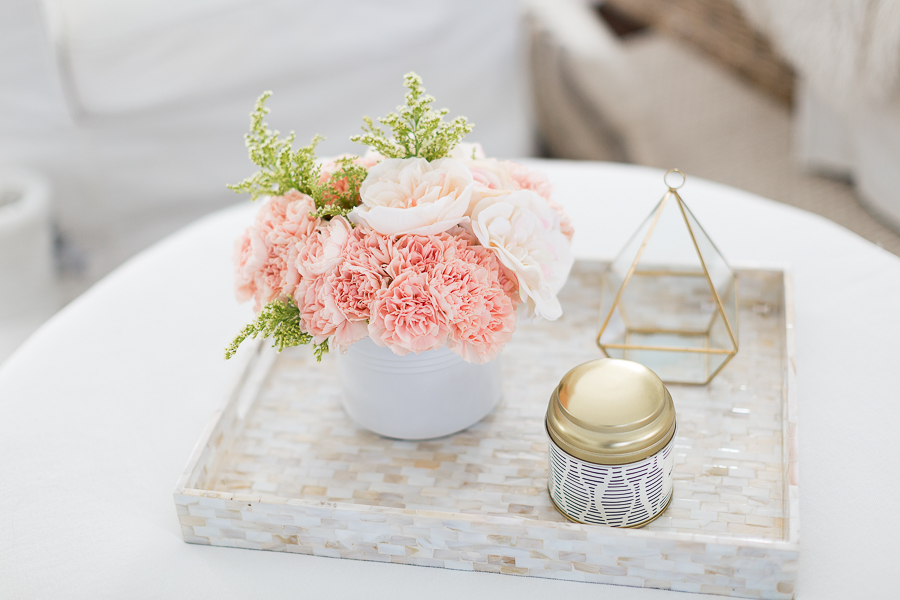 I mean, they don't technically look exactly like Peonies but they do resemble them, don't you think?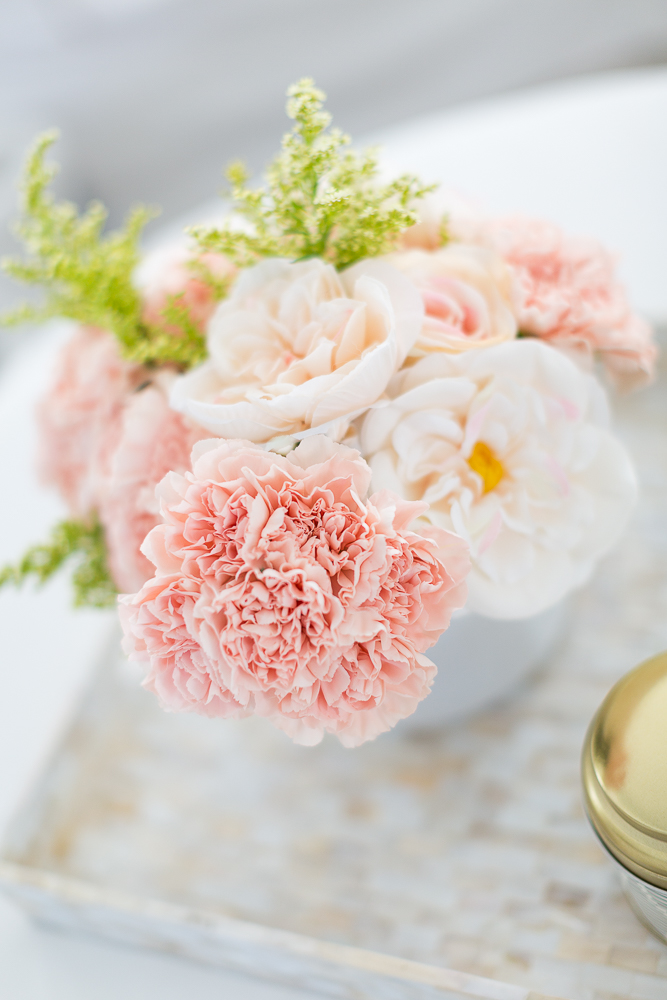 Specially when you look at them from above.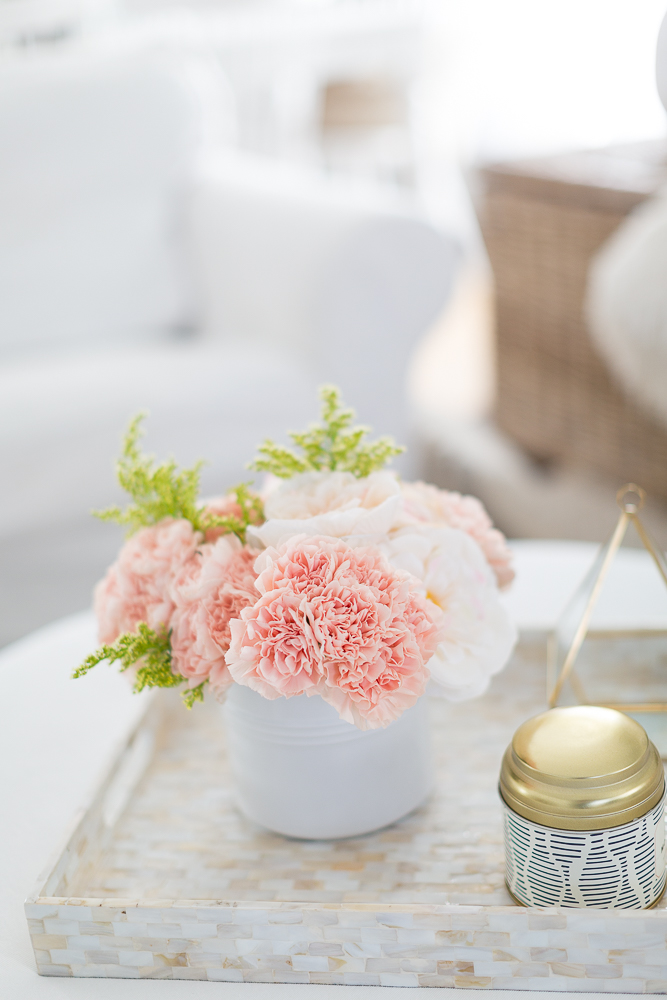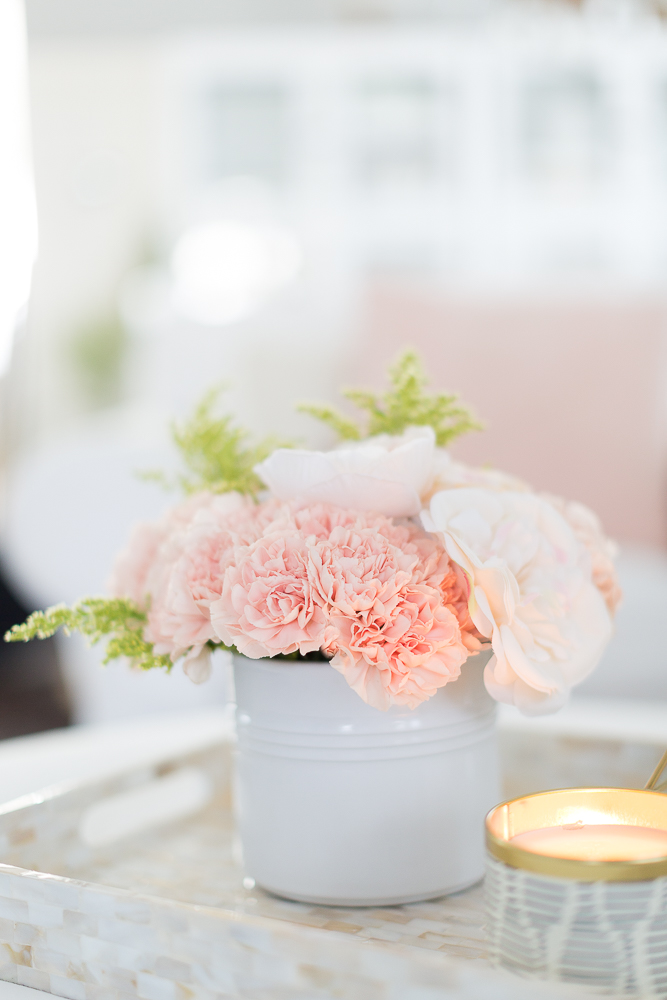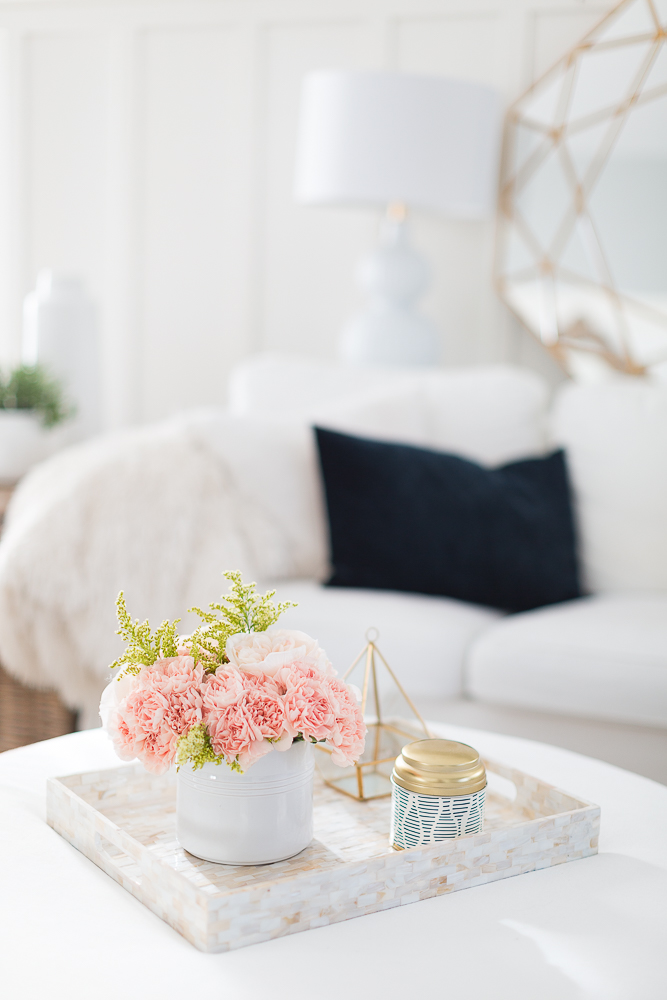 I love this peachy pink and how sweet this little arrangement looks.
I think these will do until Peony season….:)