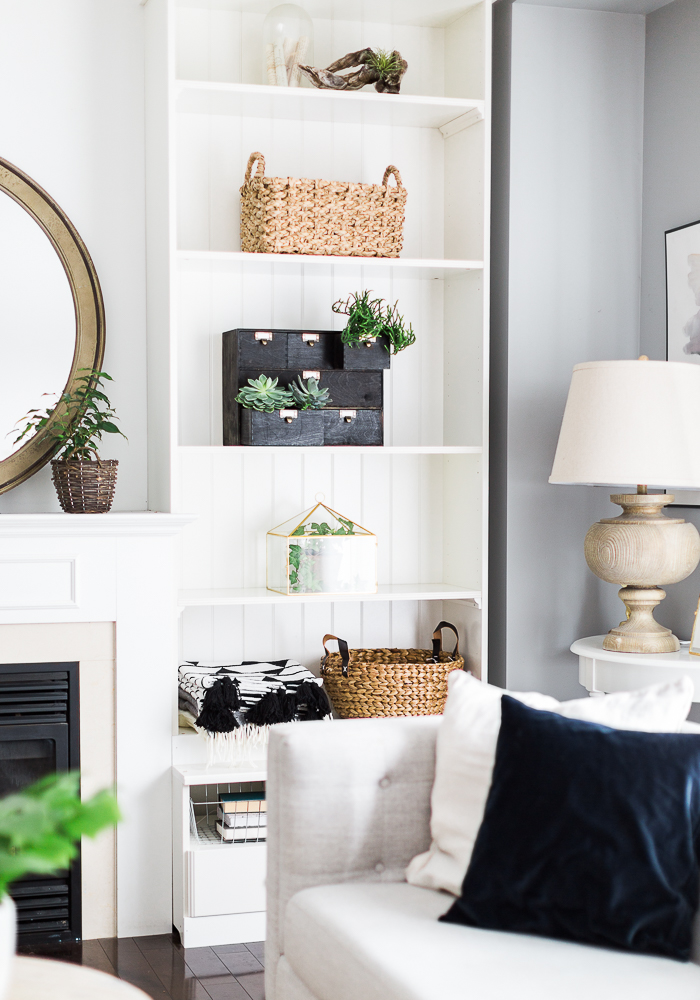 Happy Monday friends. I hope you had a great weekend.
The weather here has been crazy these past couple of days resulting in school being cancelled on Friday and hubby's flight coming back from a business trip being delayed several times and eventually also cancelled.  It's only mid January so we still have a long way to go before winter is over. How has the weather been where you are?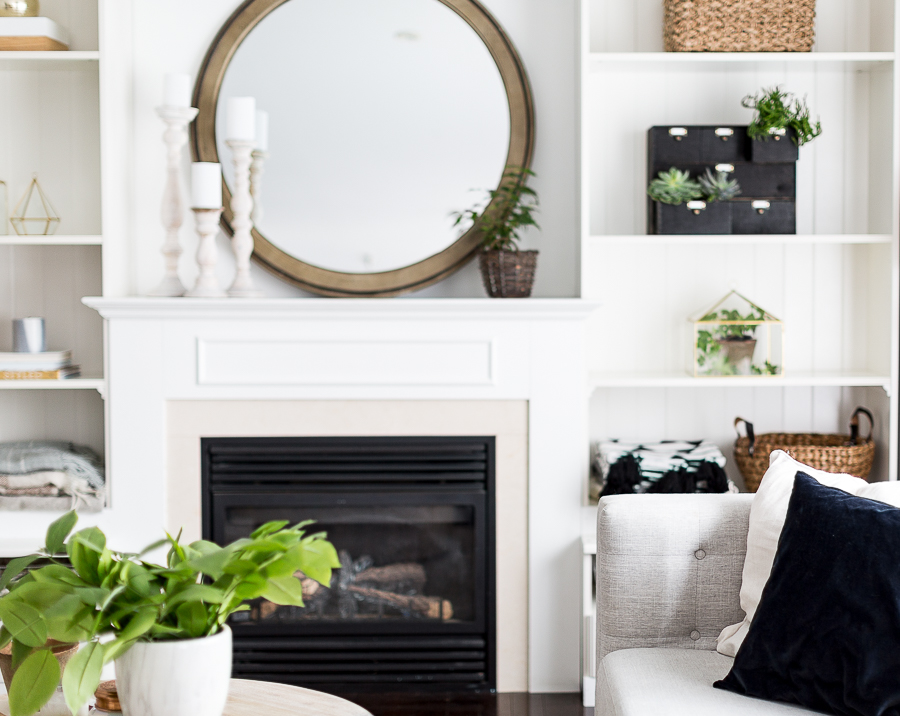 Last week I had to work on this month's challenge for DecoArt which involved updating an IKEA Moppe organizer…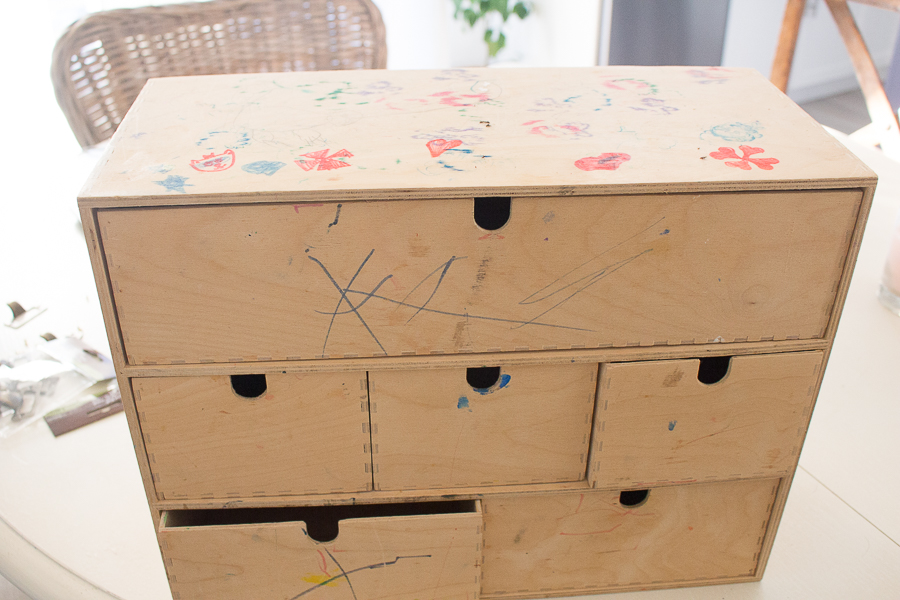 I knew we had two of them in the basement that the kids used  to hold Legos. I became a little nostalgic as I emptied the little drawers. Each holding different colored Legos and other little trinkets the kiddies had collected and placed in there.
Their random little drawings and other markings on the drawers brought a lot of memories. It's hard to believe how fast time has gone. I felt a little sad and had to remind myself that the memories are all alive in my heart.
So with a little paint and some catalogue pulls I purchased at Michaels, this old organizer turned into an adorable planter.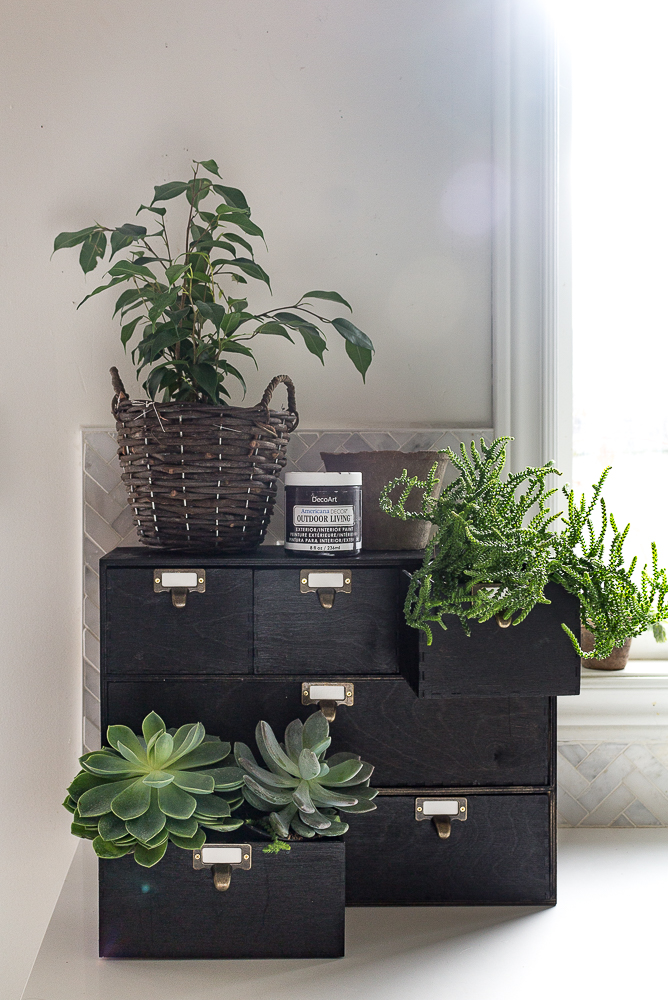 I used the OUTDOOR LIVING -'Iron Gate'. and these card holder cup pull handles .
My original idea was to place some fresh herb plants and dry herb refill bags in the drawers and place it on the kitchen counter. But when I visited my local nursery, they didn't have any herb plants in just yet.
So I opted to just place some succulents instead.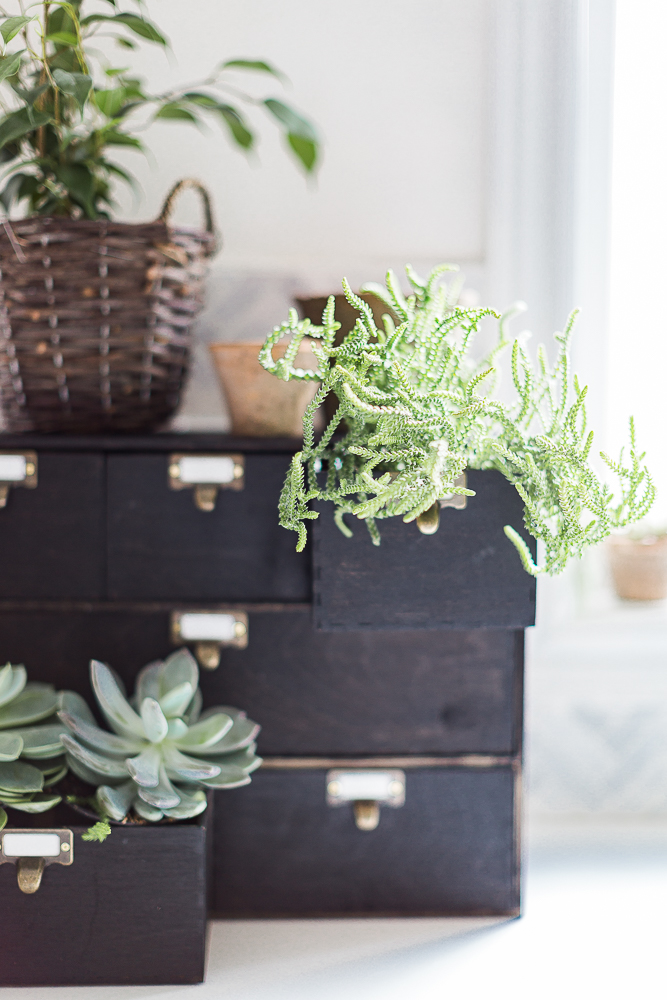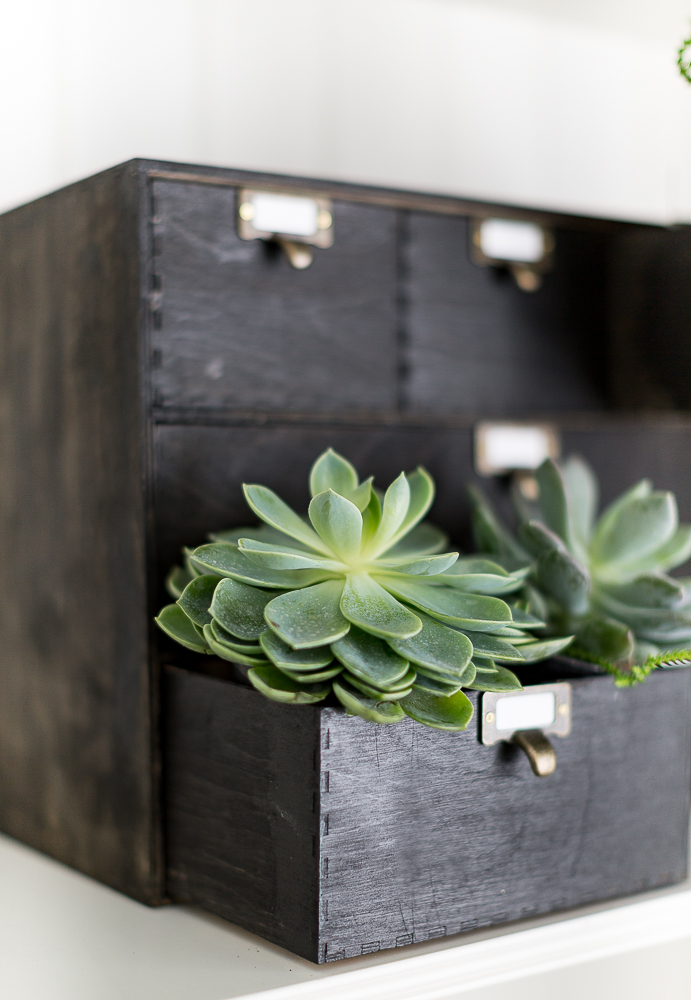 I love how whimsical this looks and since the succulents are simply placed in there, I can take them out and water them in the sink.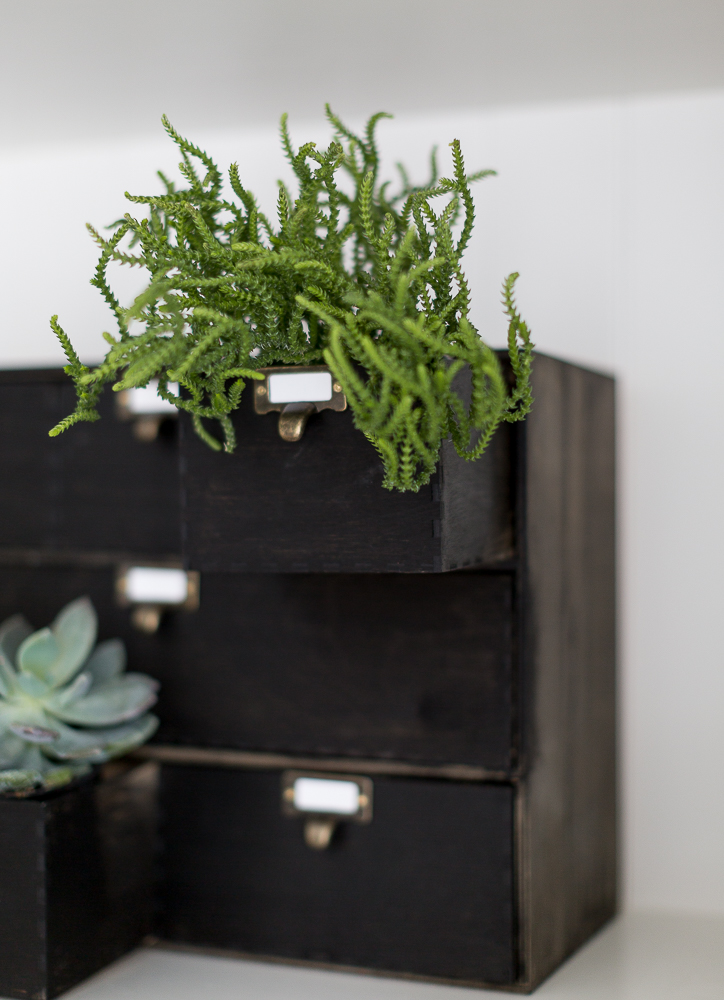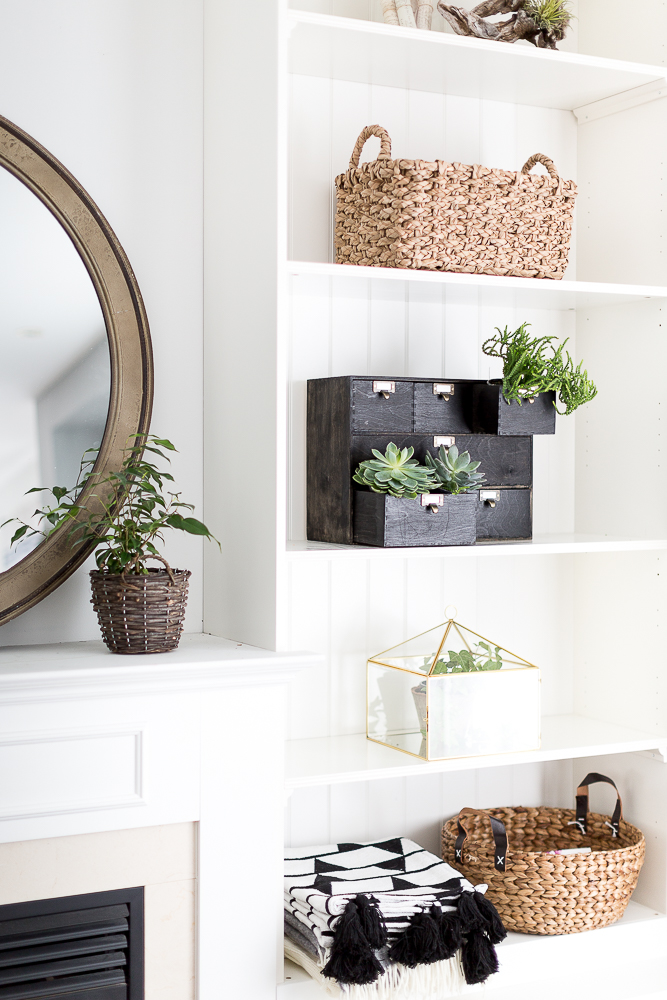 I decided to place the catalogue on the built in instead and fill the drawers with some of my brushes and other art supplies.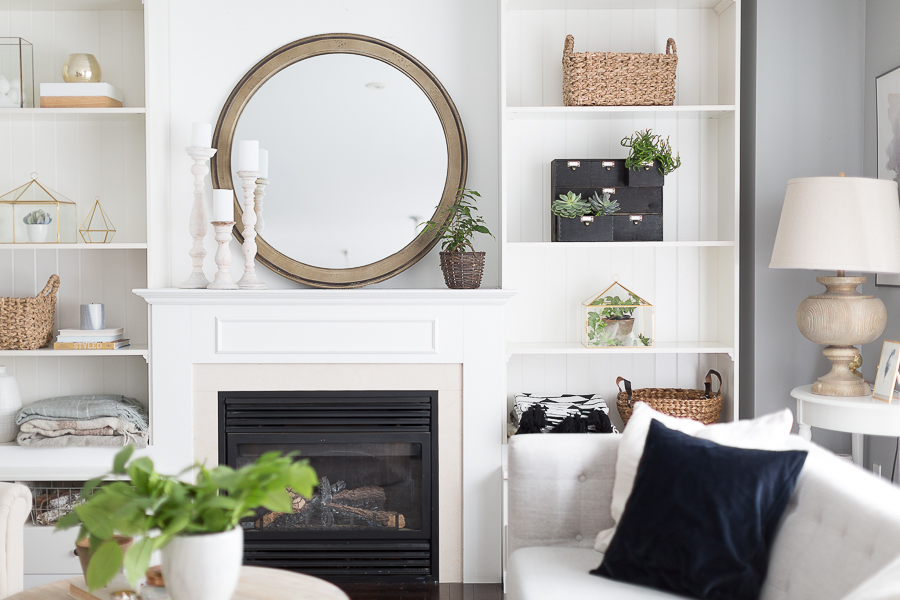 I think it looks so neat and I love the pop of black on the shelf. I still need to add some black to the otherside of the built-in to balance it out. Which reminds me, I've been wanting to fill a couple of the shelves with real firewood like this…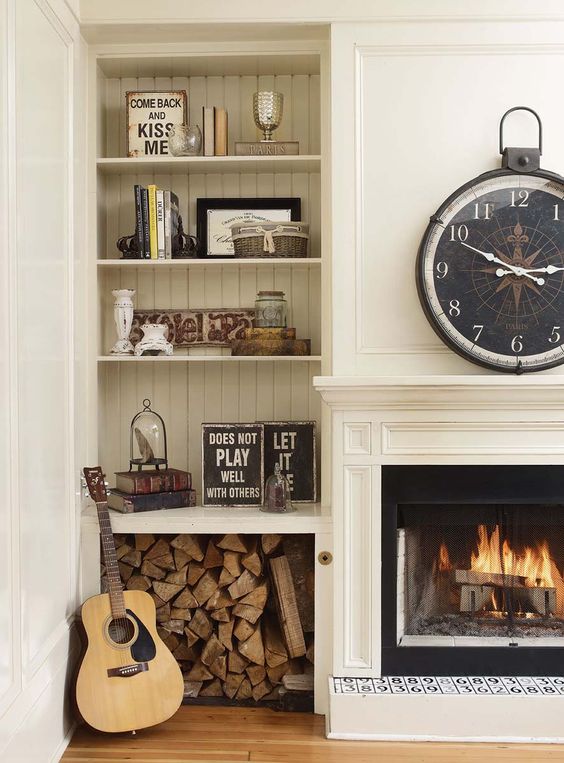 Photo Credit – Urban Barn 
I love that look for the winter, don't you?
Well, that's it for now. Thank you so much for stopping by. Hope you have a beautiful week ahead.
Much love,