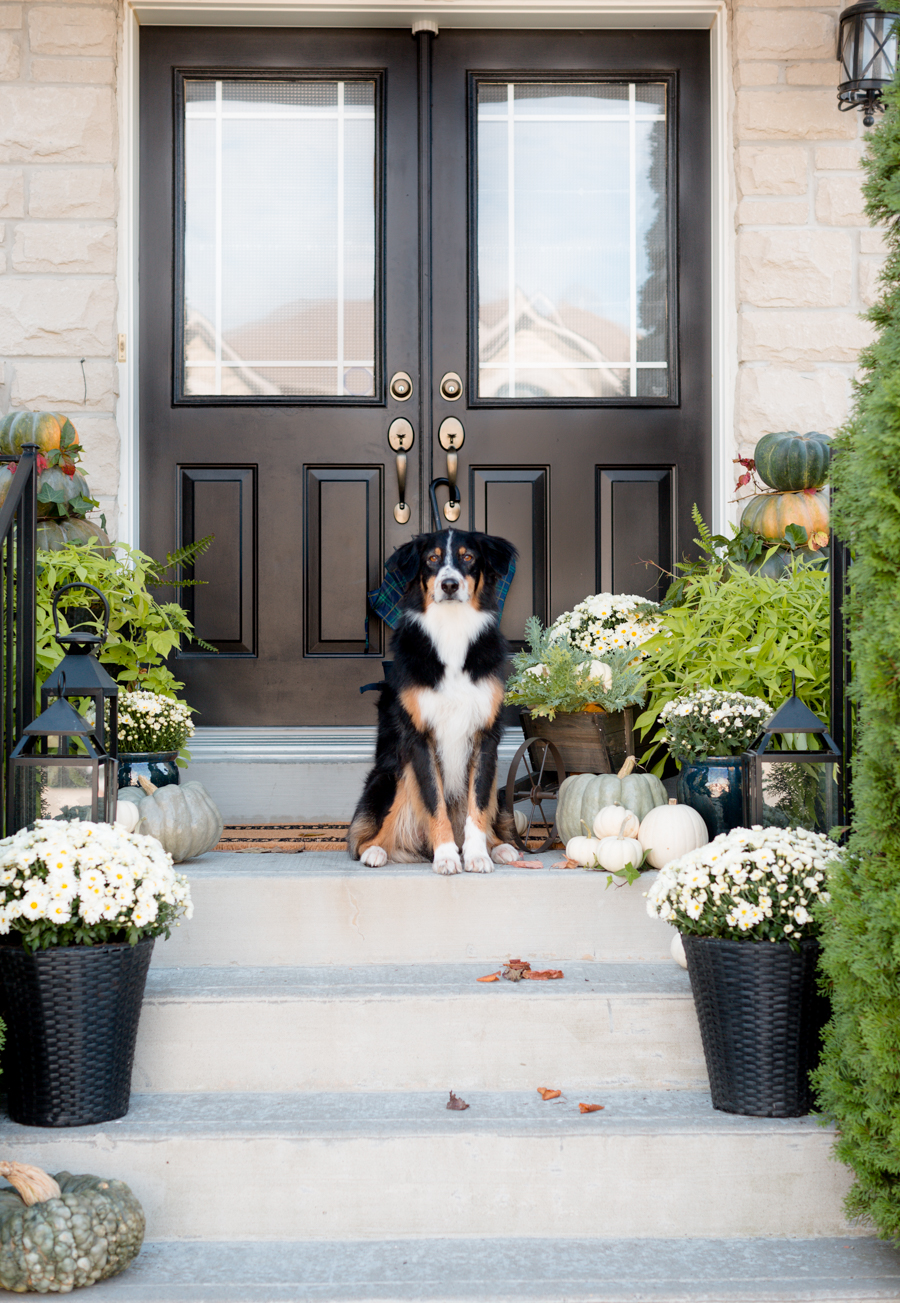 Hi. Me again! Thank you so much for stopping by. I hope you have been enjoying the amazing home tours so far. There sure is a lot of inspiration out there and it can sometimes get a little overwhelming. I always need to remind myself that your home is the best place on earth and what matters are the people you share life with and not what it looks like in the inside. Having said that, I have always enjoyed decorating  and cleaning the house.
I don't thrive when my house is messy and in fact, I can't seem to concentrate and because of that, I thank God for doors that can be shut so you can't see the mess. IE. the laundry room, the kid's room and often times my closet.  Nobody is perfect.
Well, today I'm joining some of my talented Canadian friends as we share our homes all dressed for fall.
I shared our front porch yesterday and our living room a couple of days ago HERE.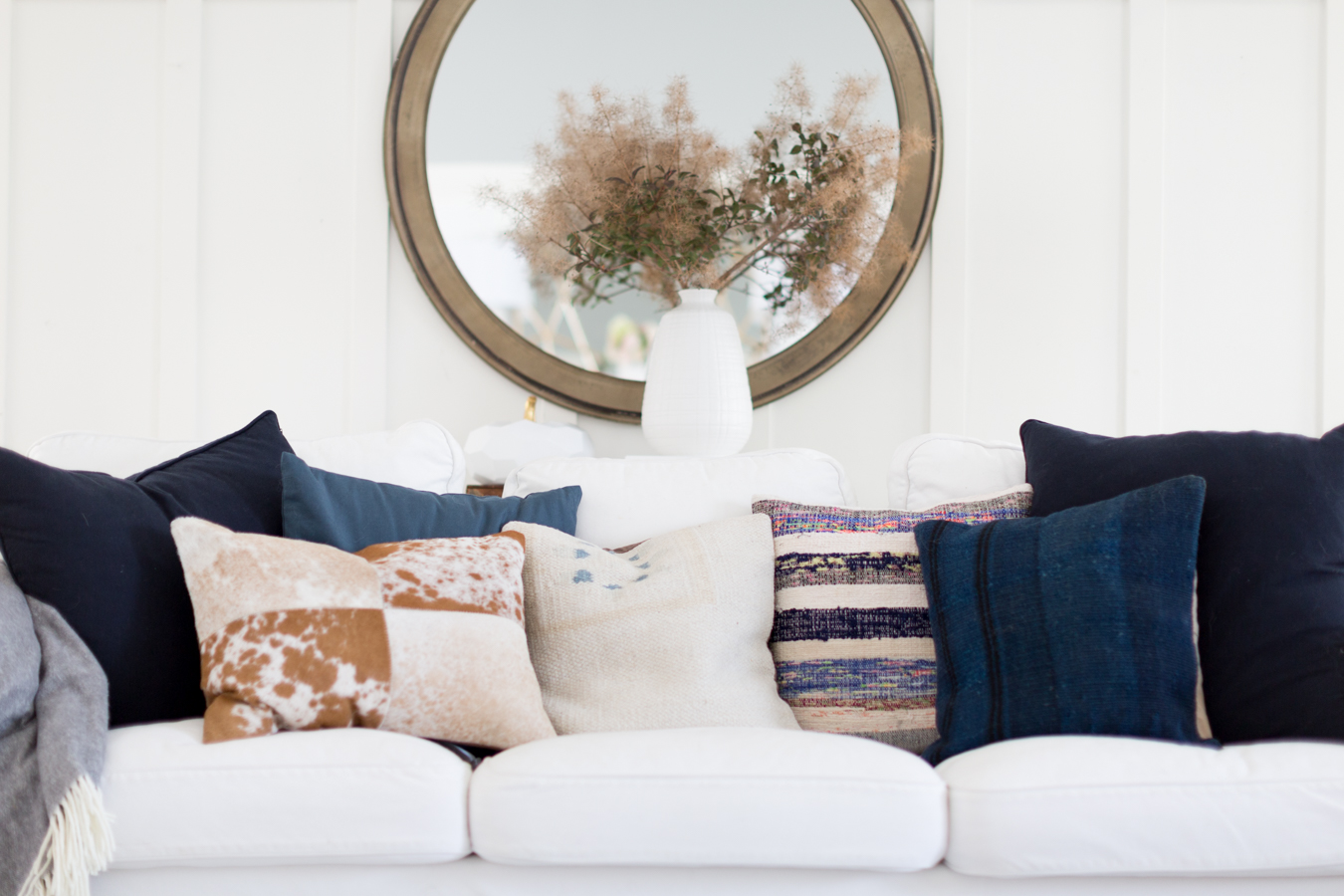 If you're a regular here, then you might know that I have changed this room around a bunch of times trying to decide on this year's fall theme. You can read more about that HERE.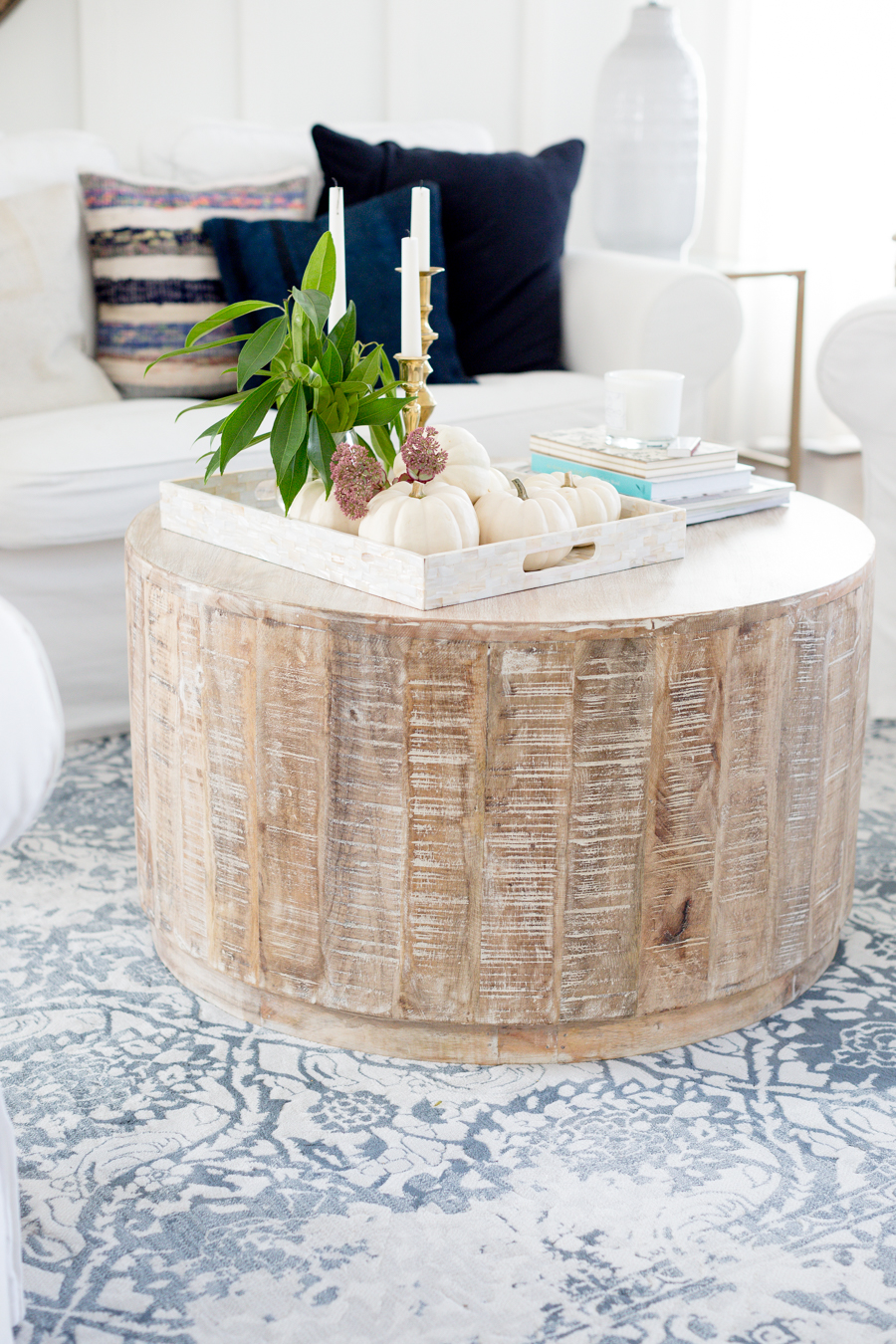 well I ended up leaving the blues and camels instead of my original plan of using pinks and blues. Mostly because I'm a bit of a 'rebel' and I saw that the pink seemed to be trending and I'm not a fan of following trends. ha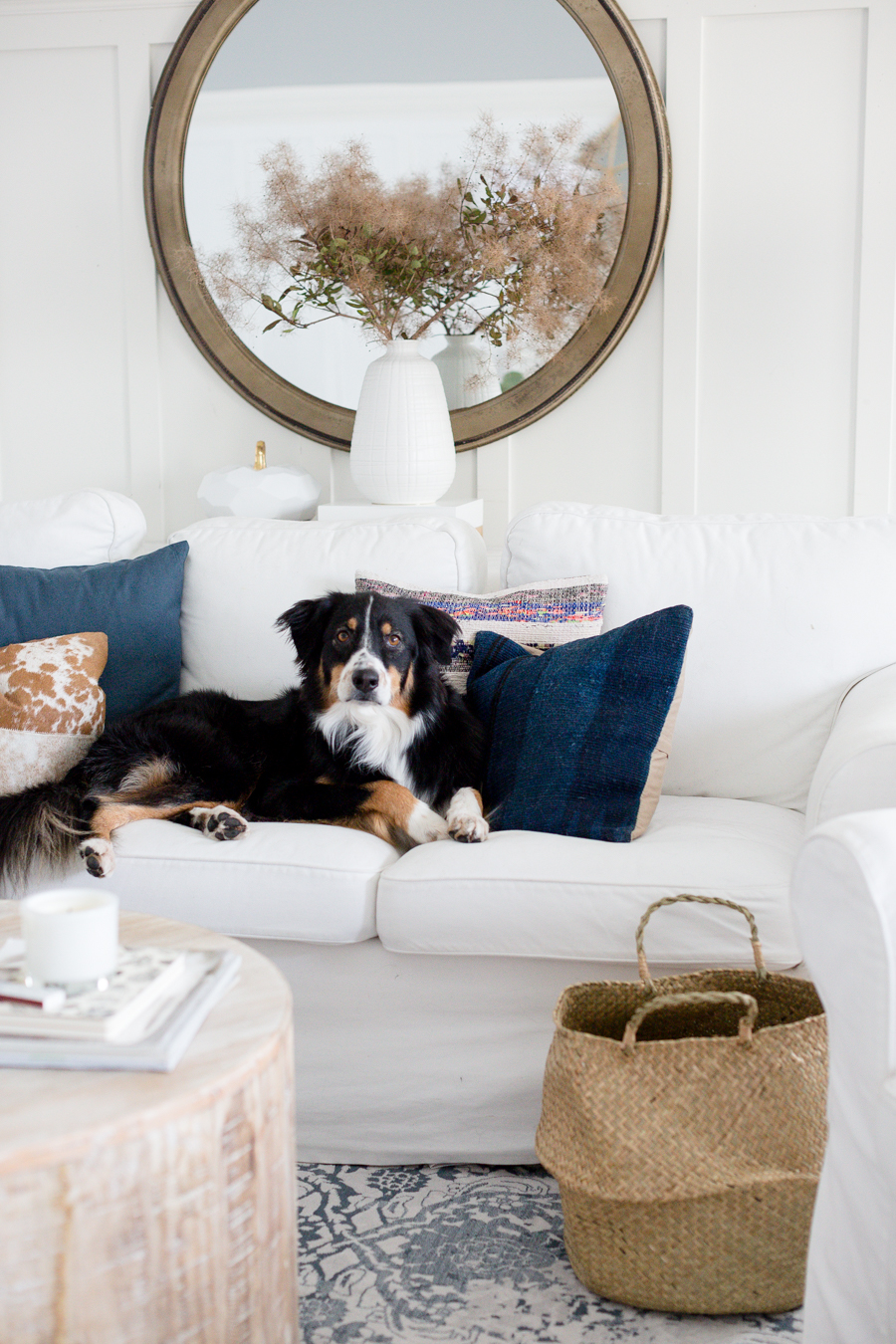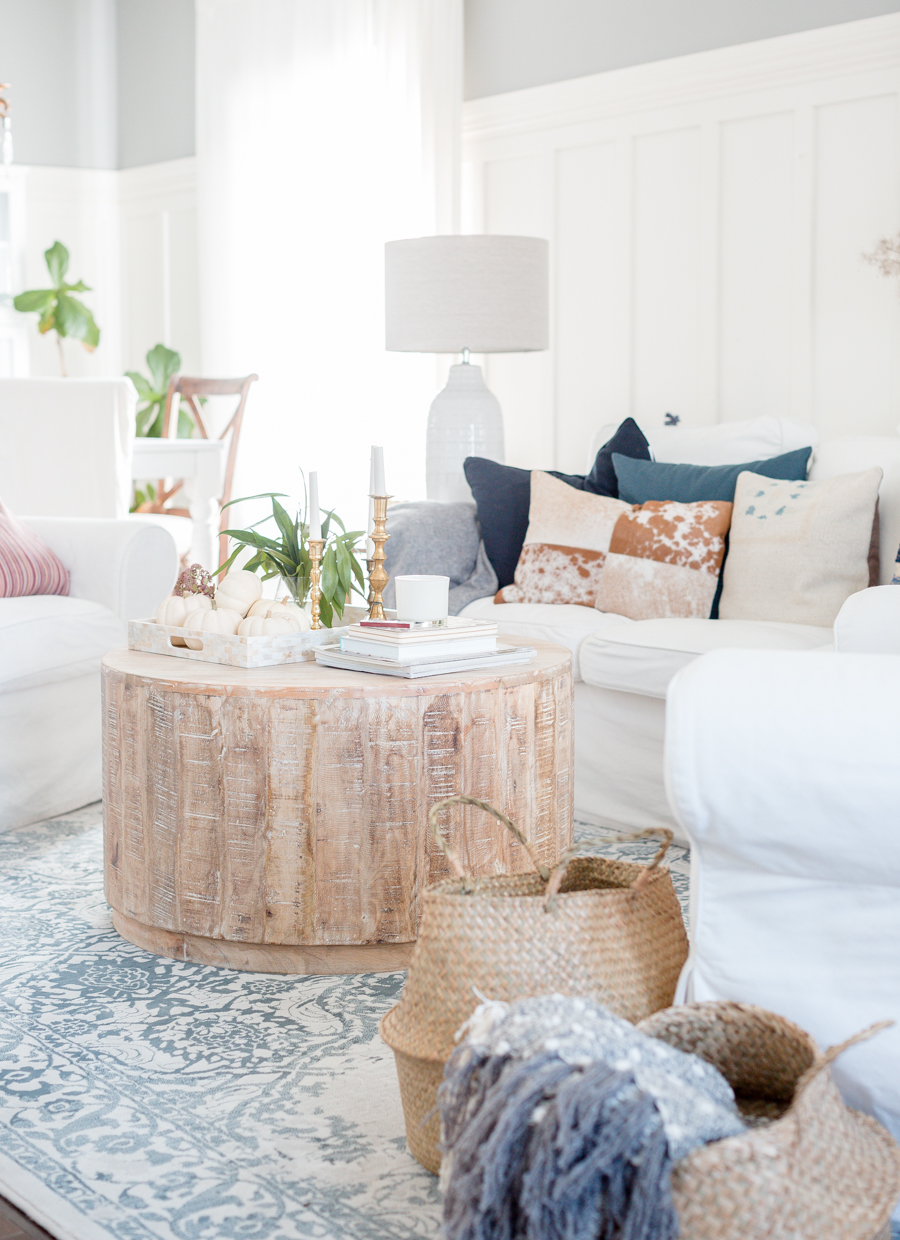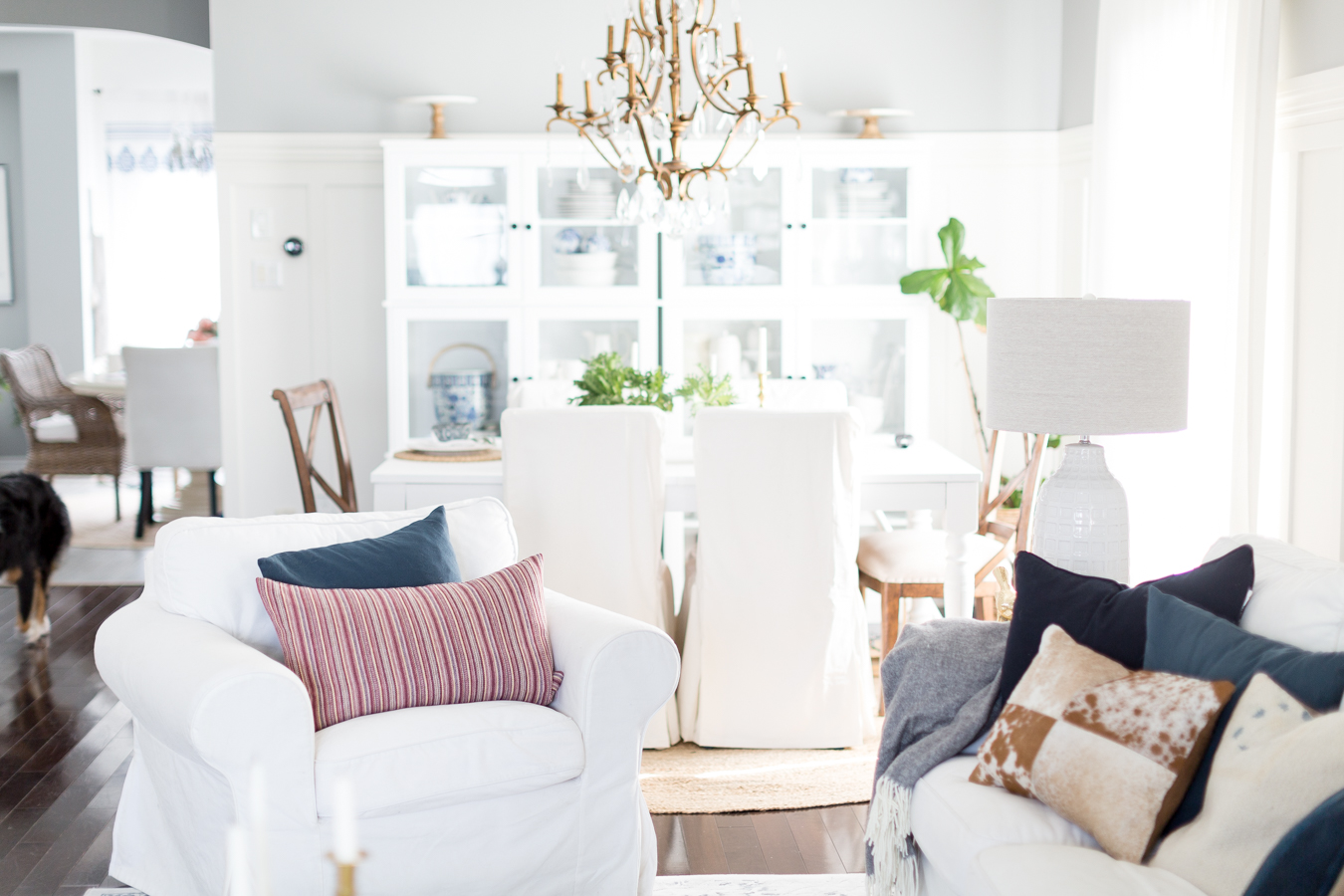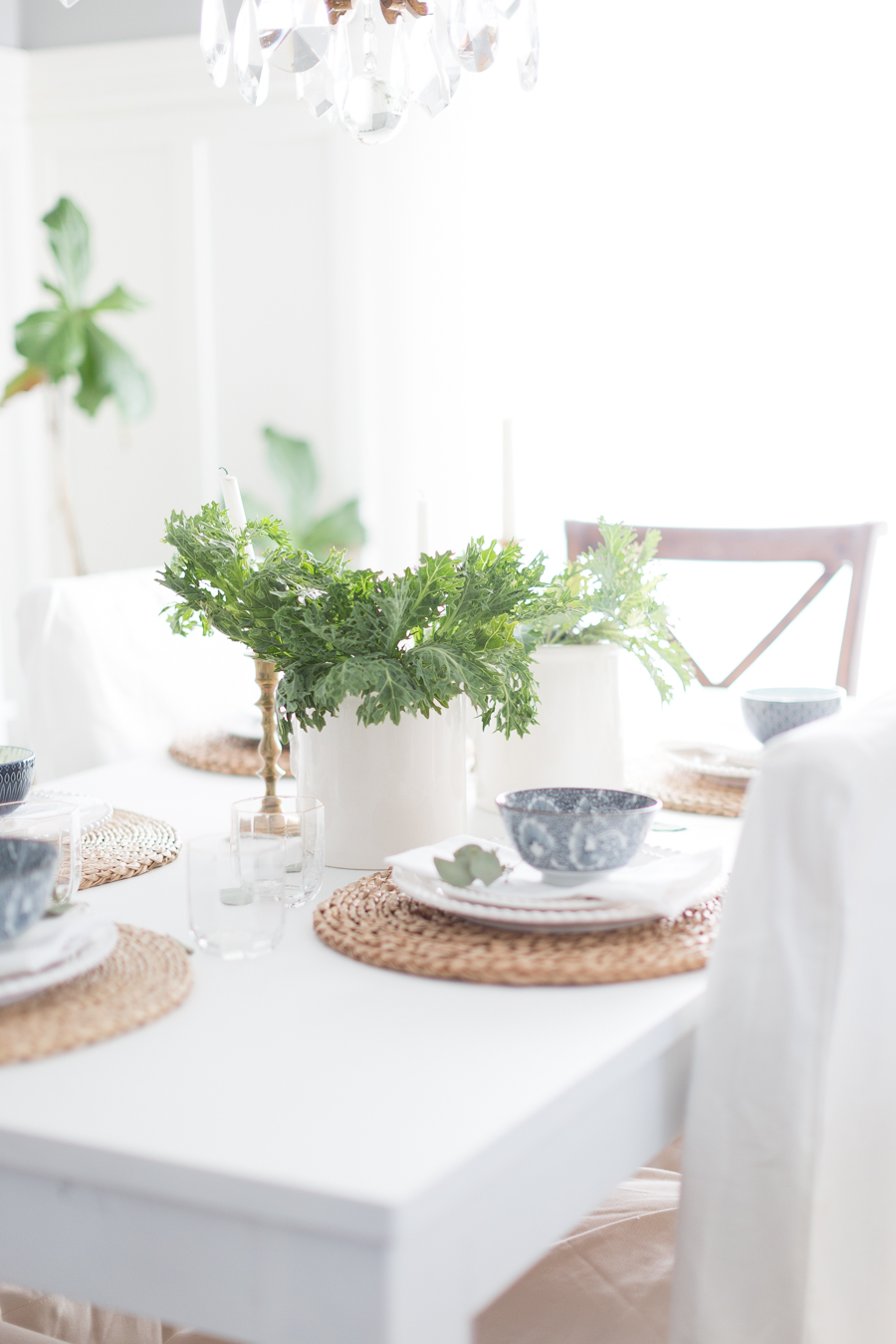 Here is a fun little centerpiece idea. I just placed some kale in some vintage crocks and I think it looks so pretty and simple.
Let's move on to the part of the home you haven't seen yet shall we?………….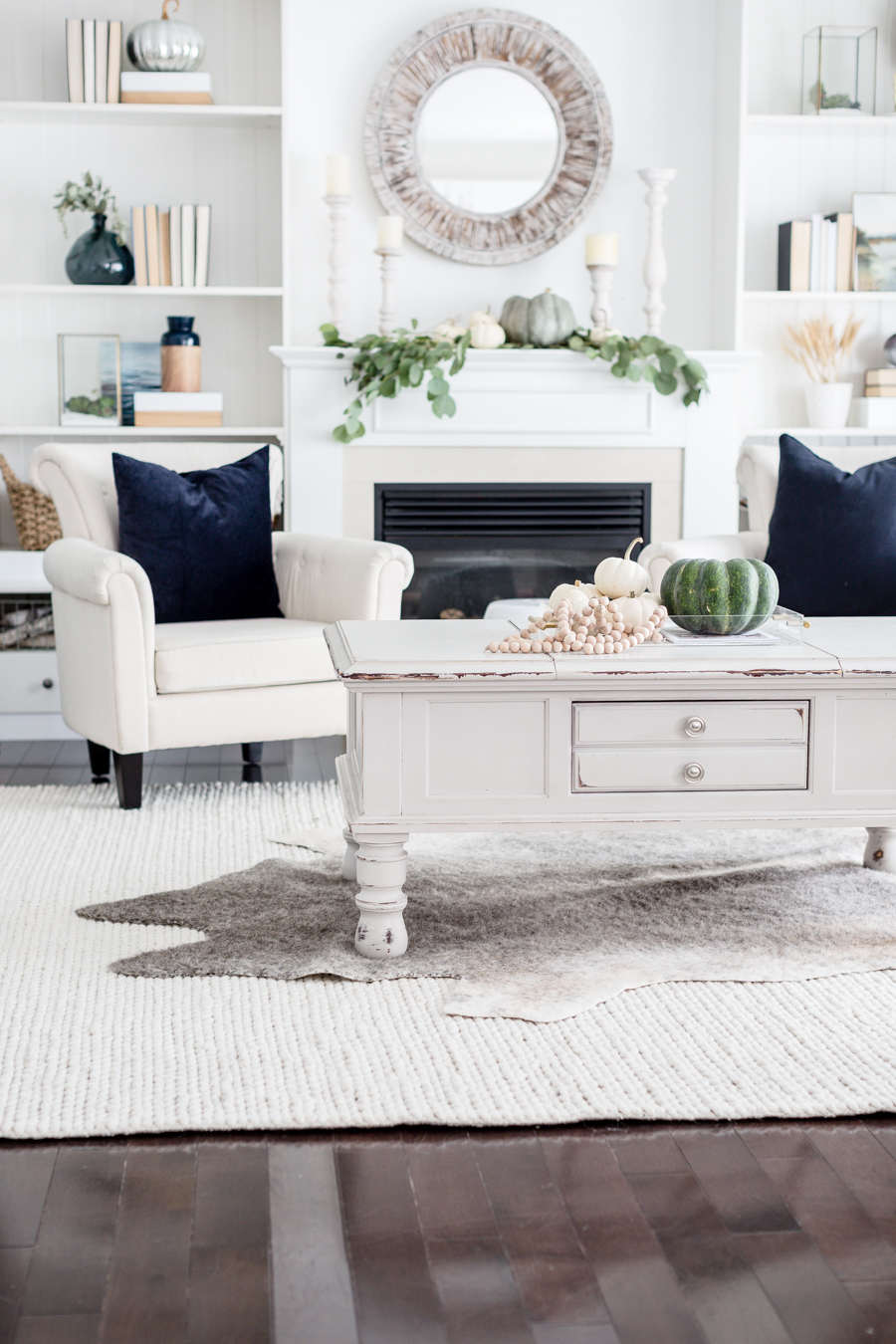 This is our family room and I also changed it a million times but here's what it looks like now. I honestly didn't want to go fall overboard so just a few simple touches here and there…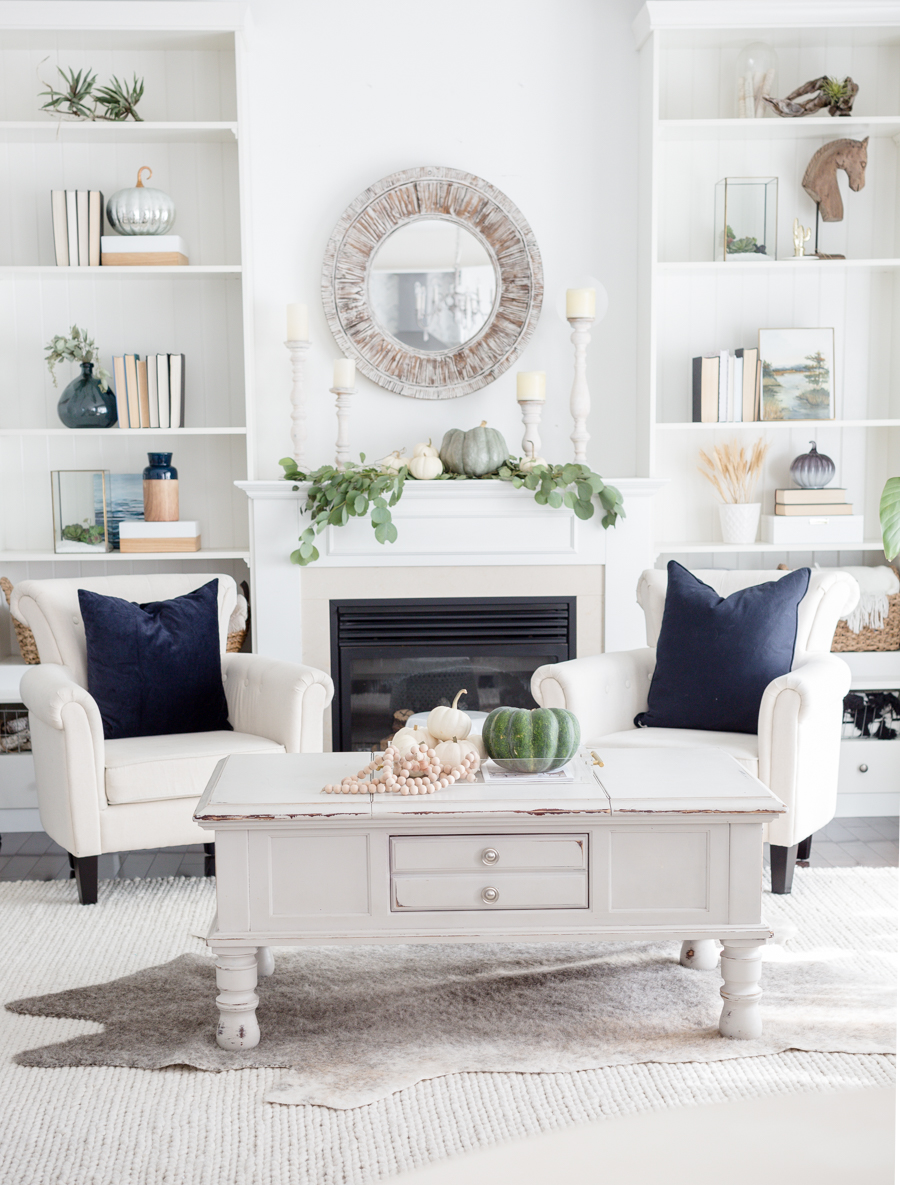 I found some pretty silver dollar eucalyptus at my local flower shop. This type of greenery here can get pricey so I didn't buy too much of it. But I do love it so.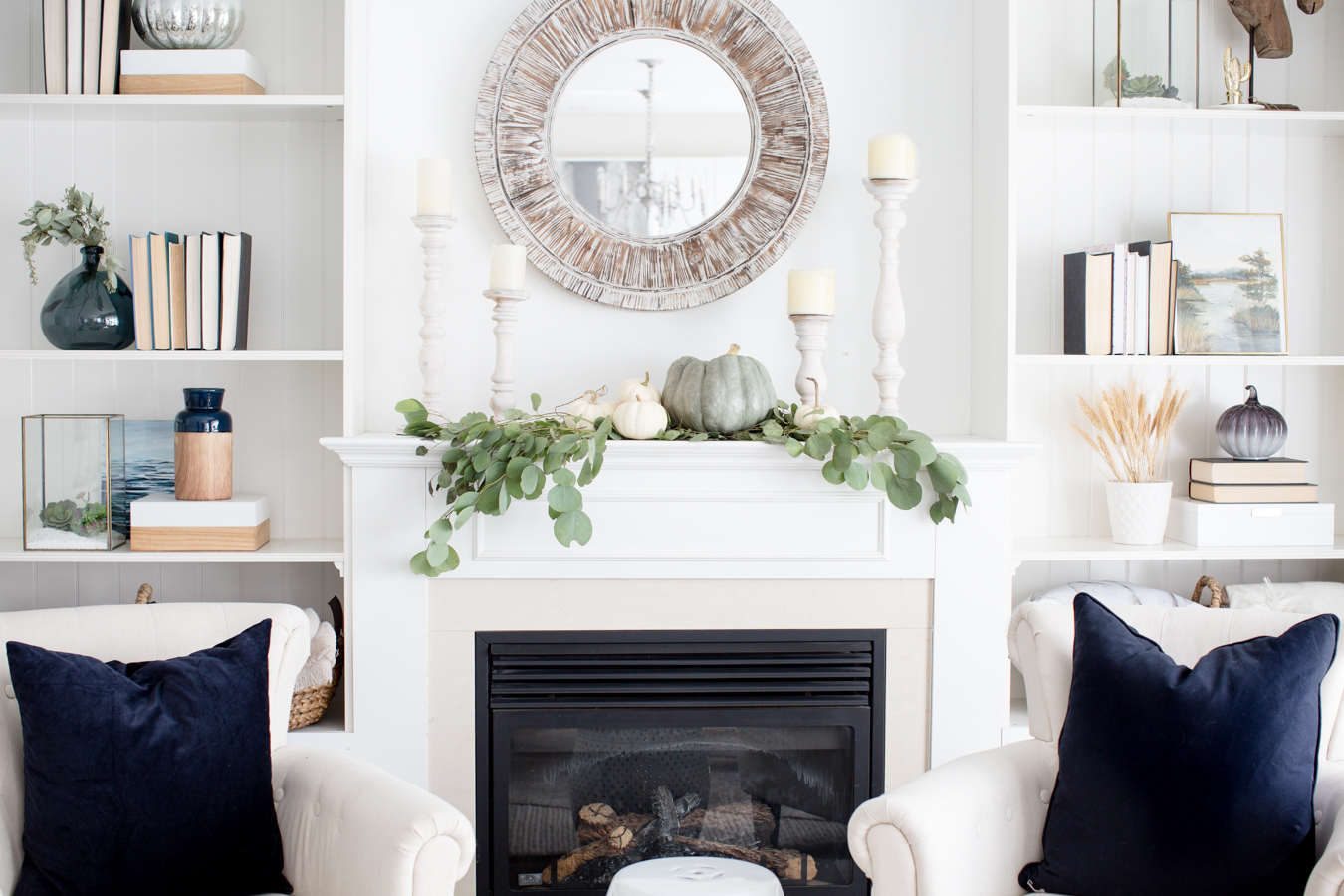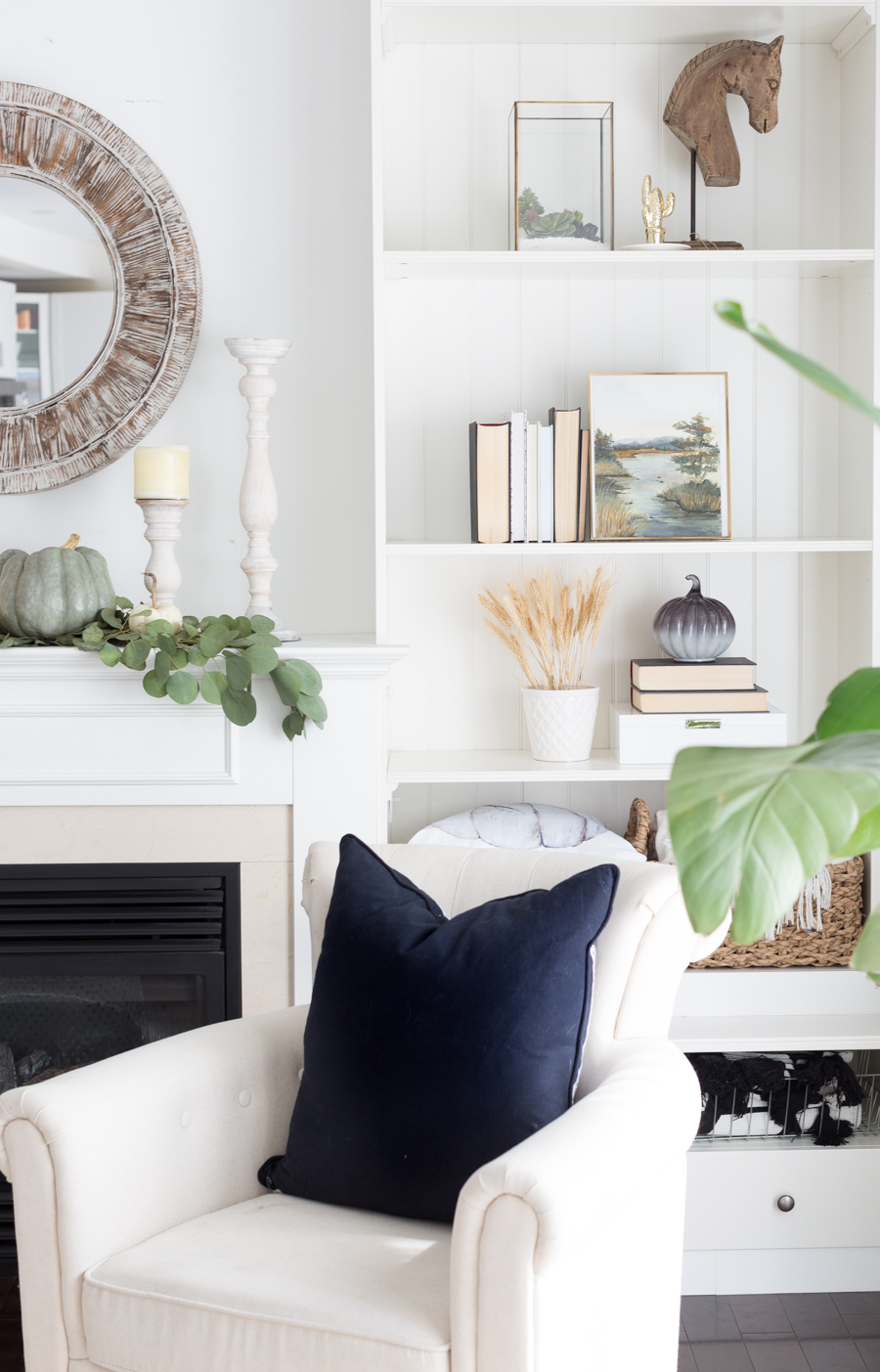 Again, I wanted the shelves to be super simple and not to look cluttered…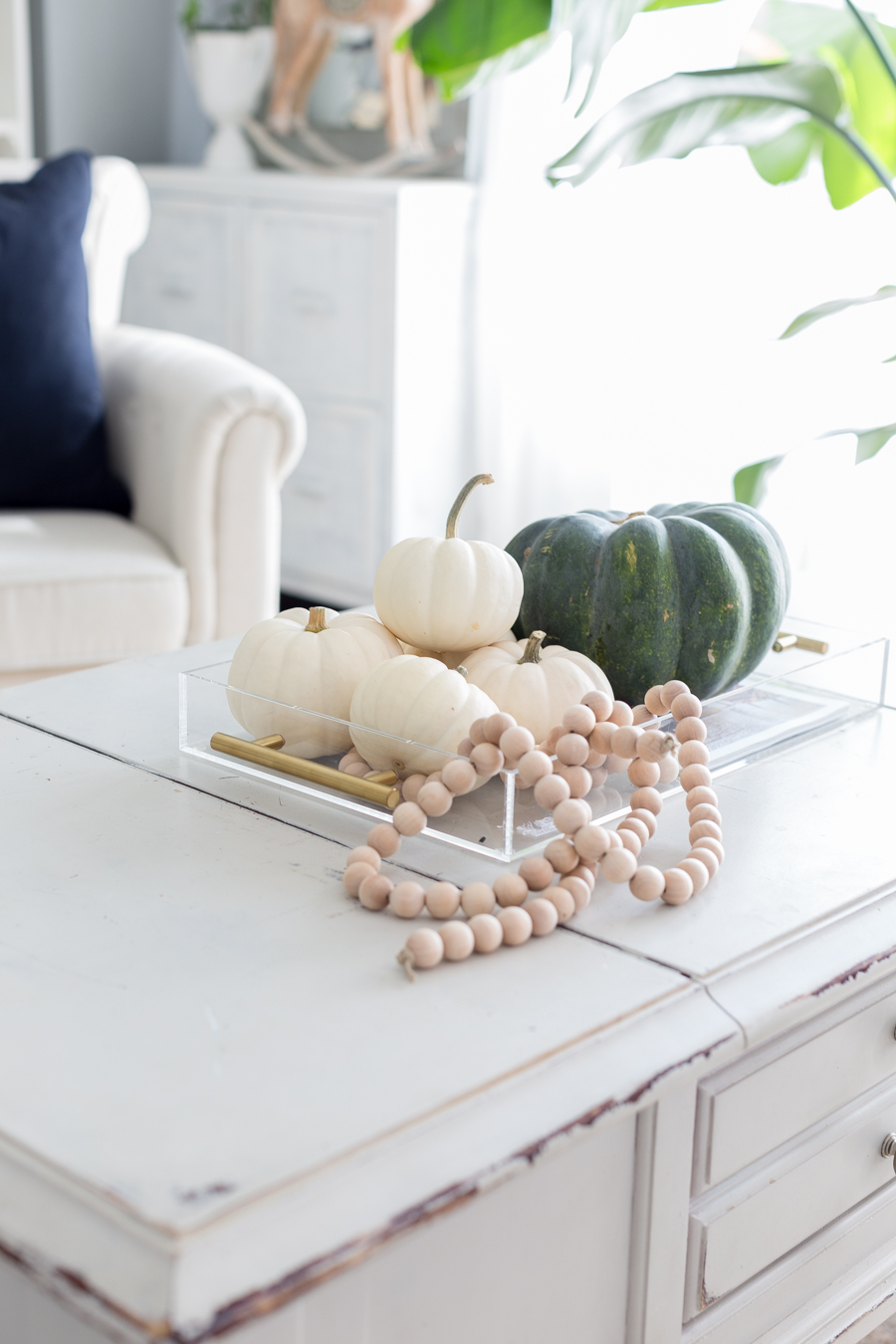 It's funny when I saw this photo, I realized that this particular pumpkin looks more like a watermelon than a pumpkin. I wish they would catch on that we prefer pumpkins with beautiful stems.
I'm pretty sure that's not their priority when they're harvesting pumpkins. "Just remember, nice and easy on the stems, bloggers need beautiful stems" …ha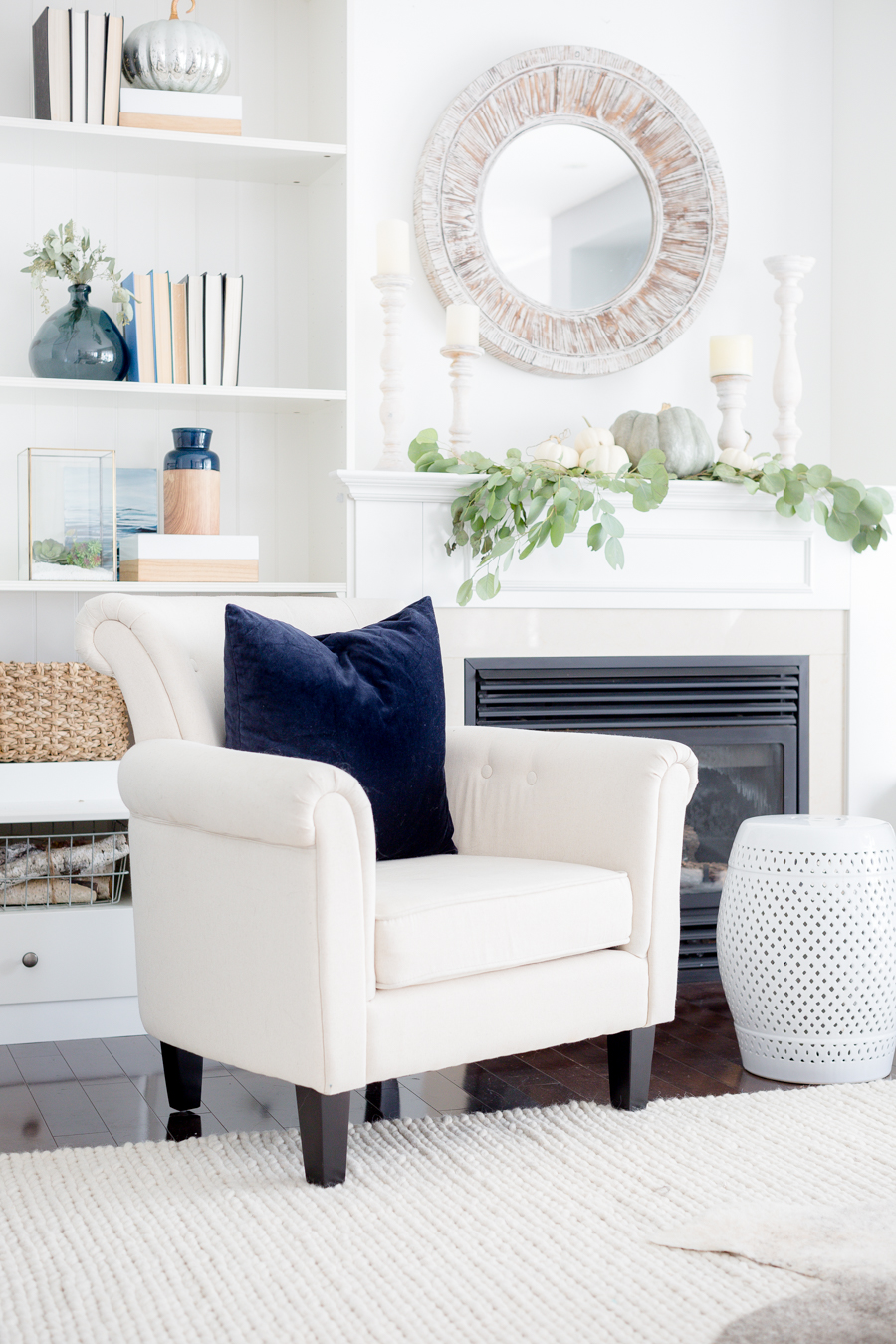 Blue velvet will always win in my books…:) These are inexpensive from Ikea and I really should own one of each color. Hubby works minutes from IKEA and I definitely don't take advantage of that.
Next time he's leaving work and asks me if I need anything, I should say, "yes, can you pick up X from IKEA?"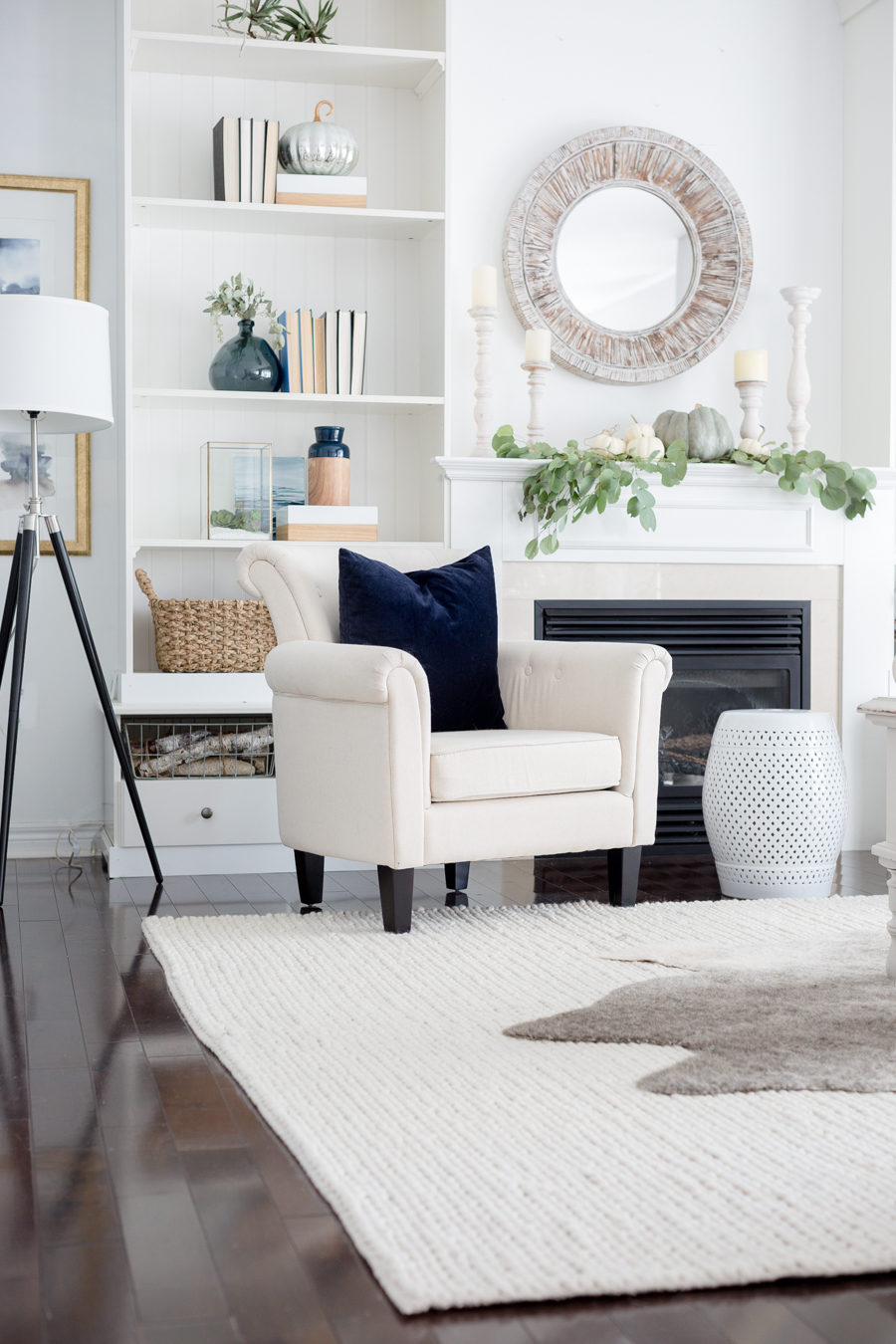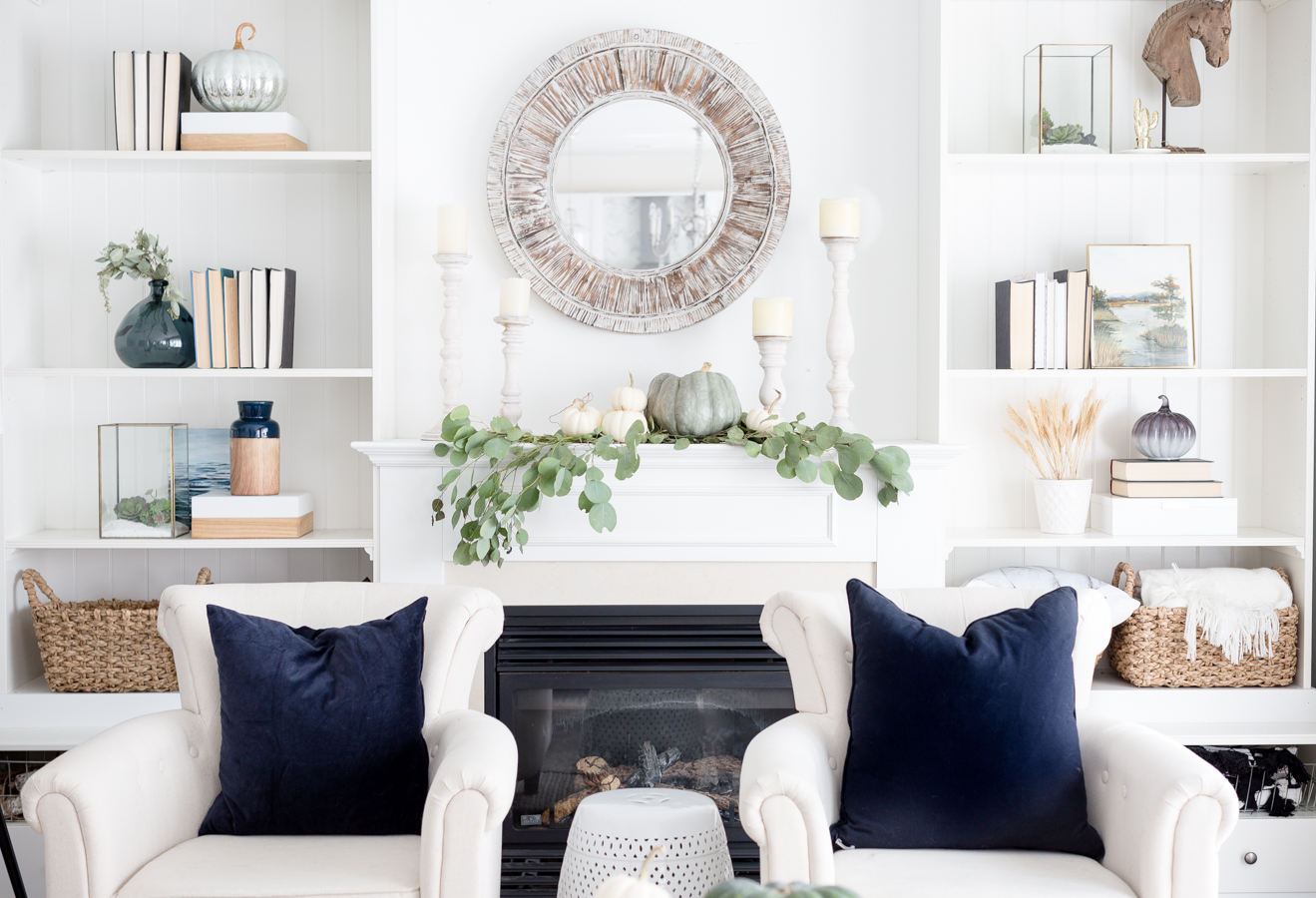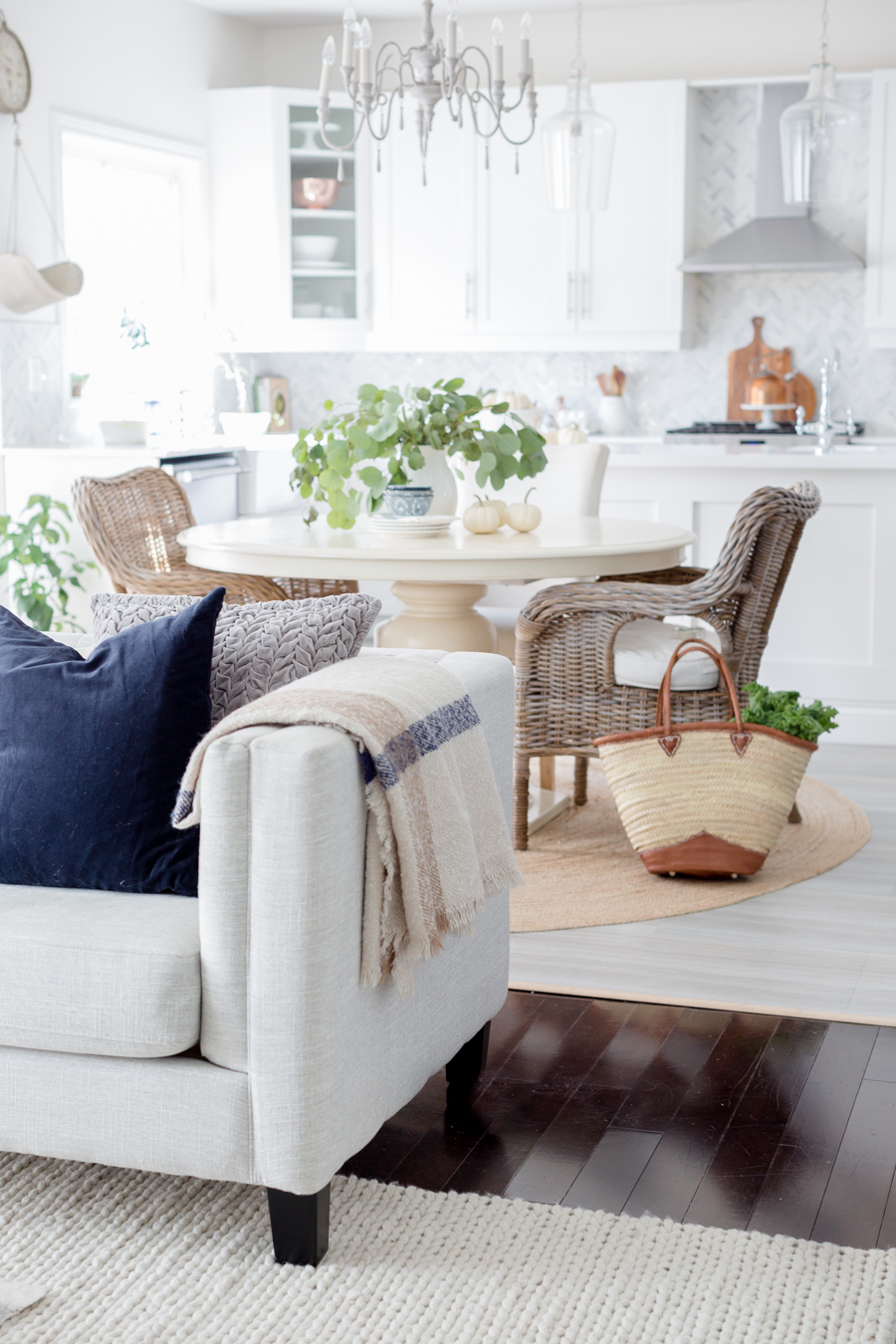 This room opens up to the kitchen….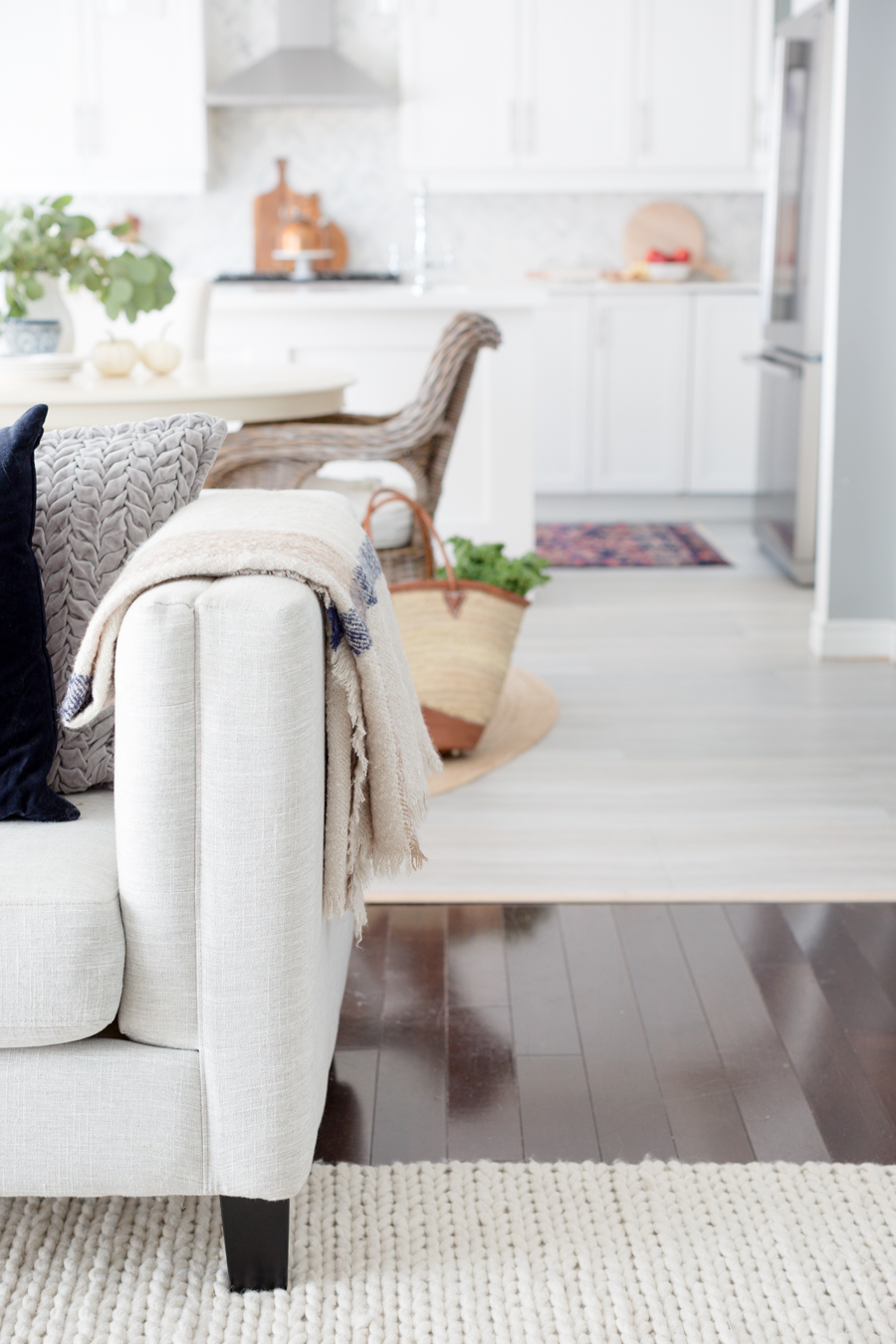 You can see more of the kitchen in THIS post.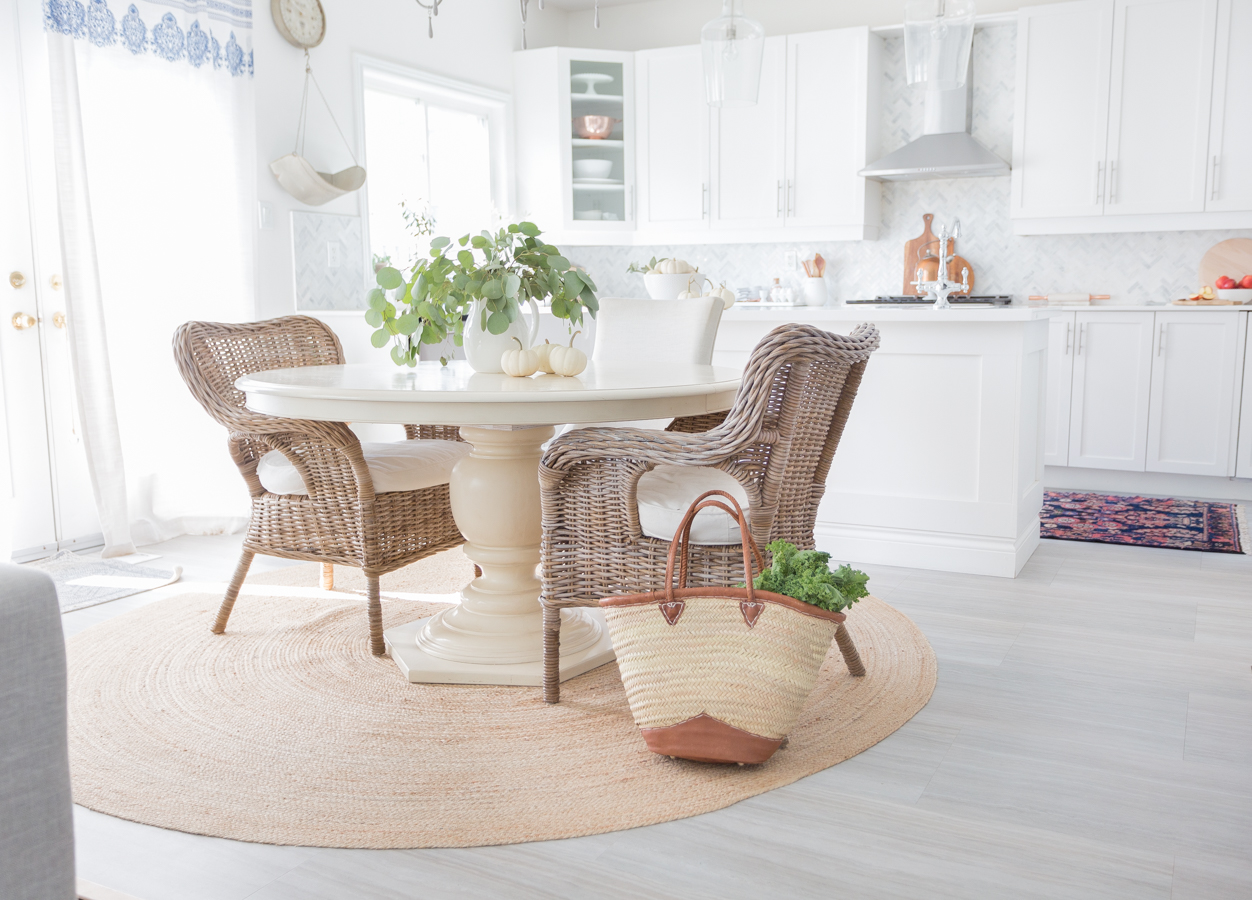 Super simple and airy…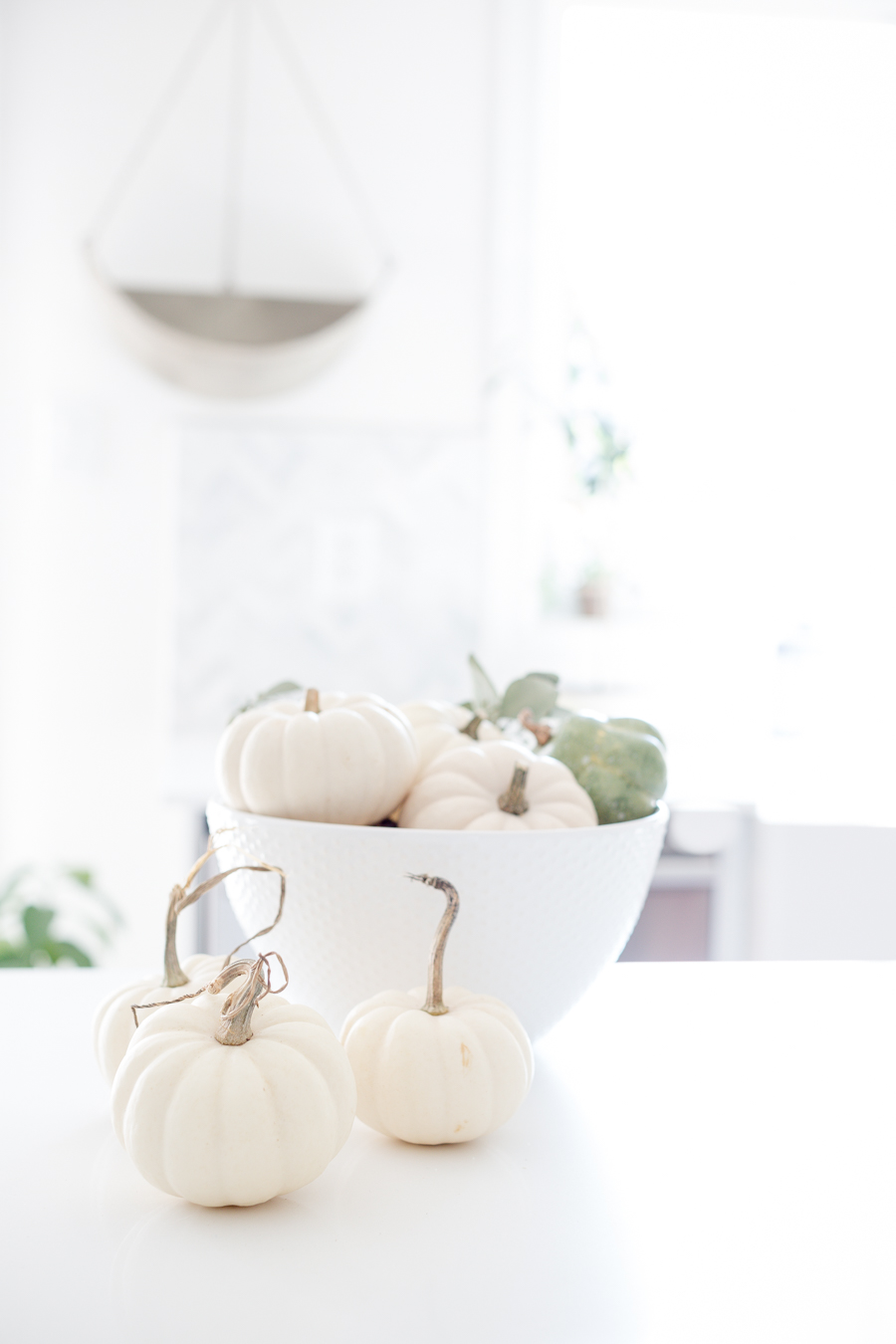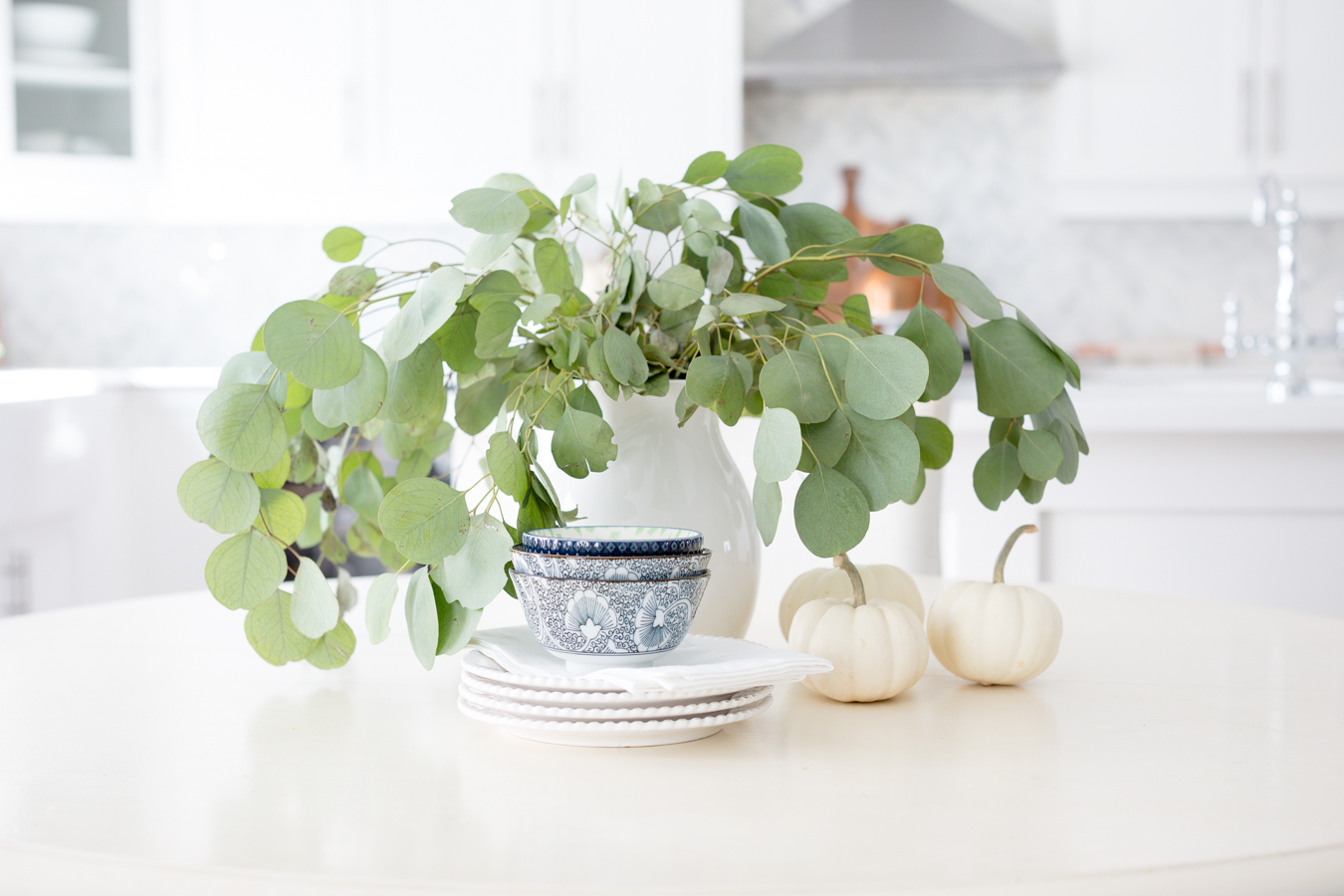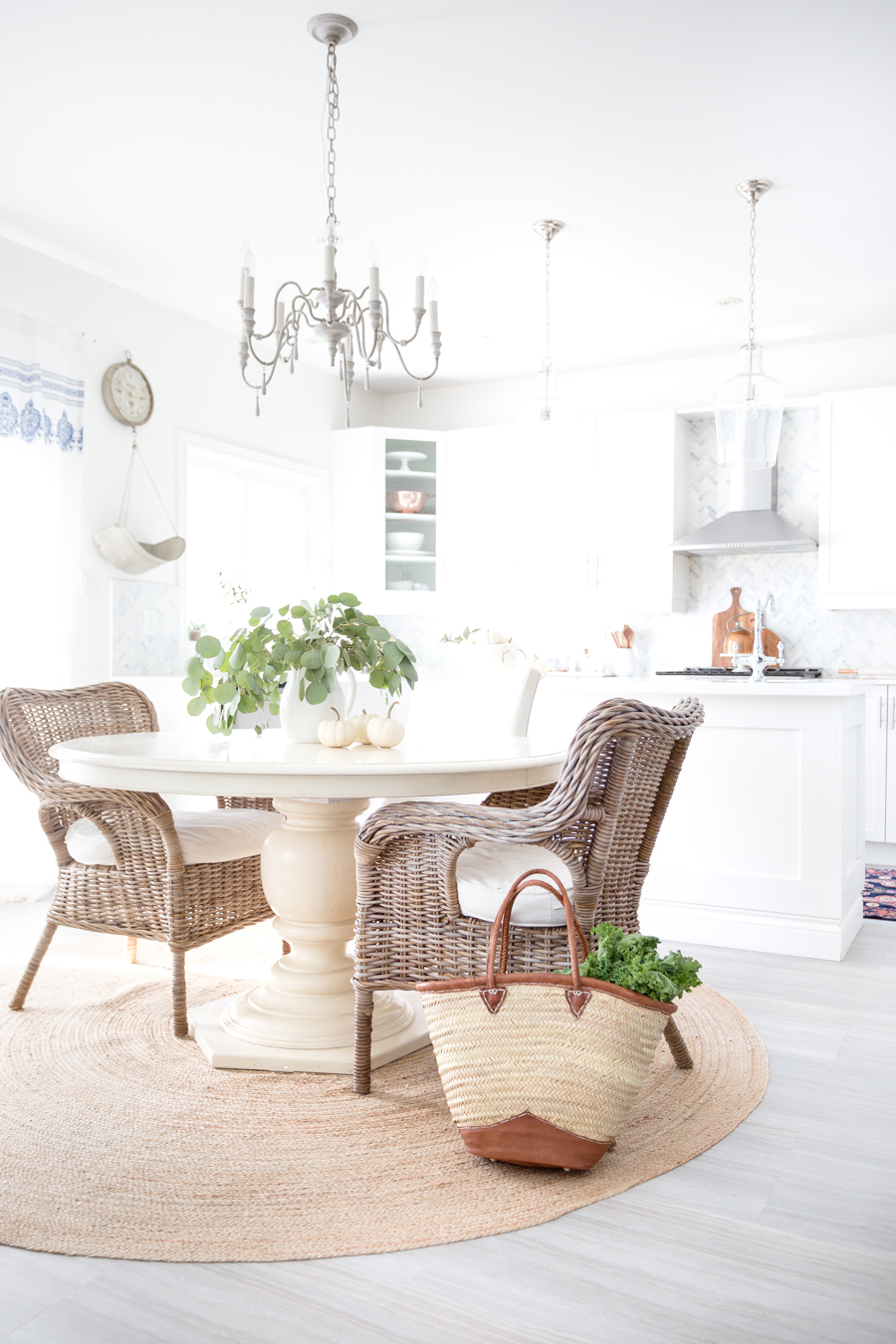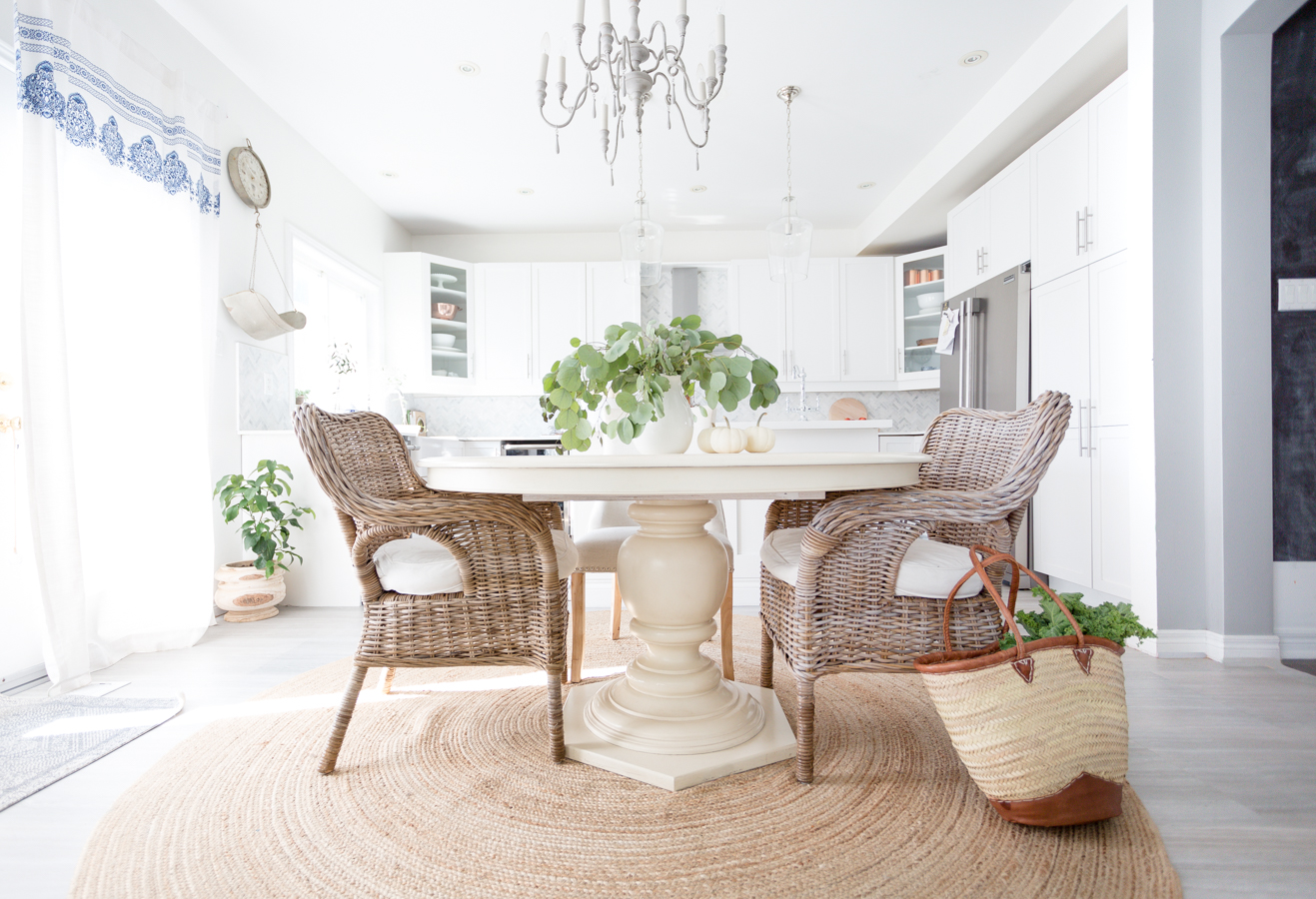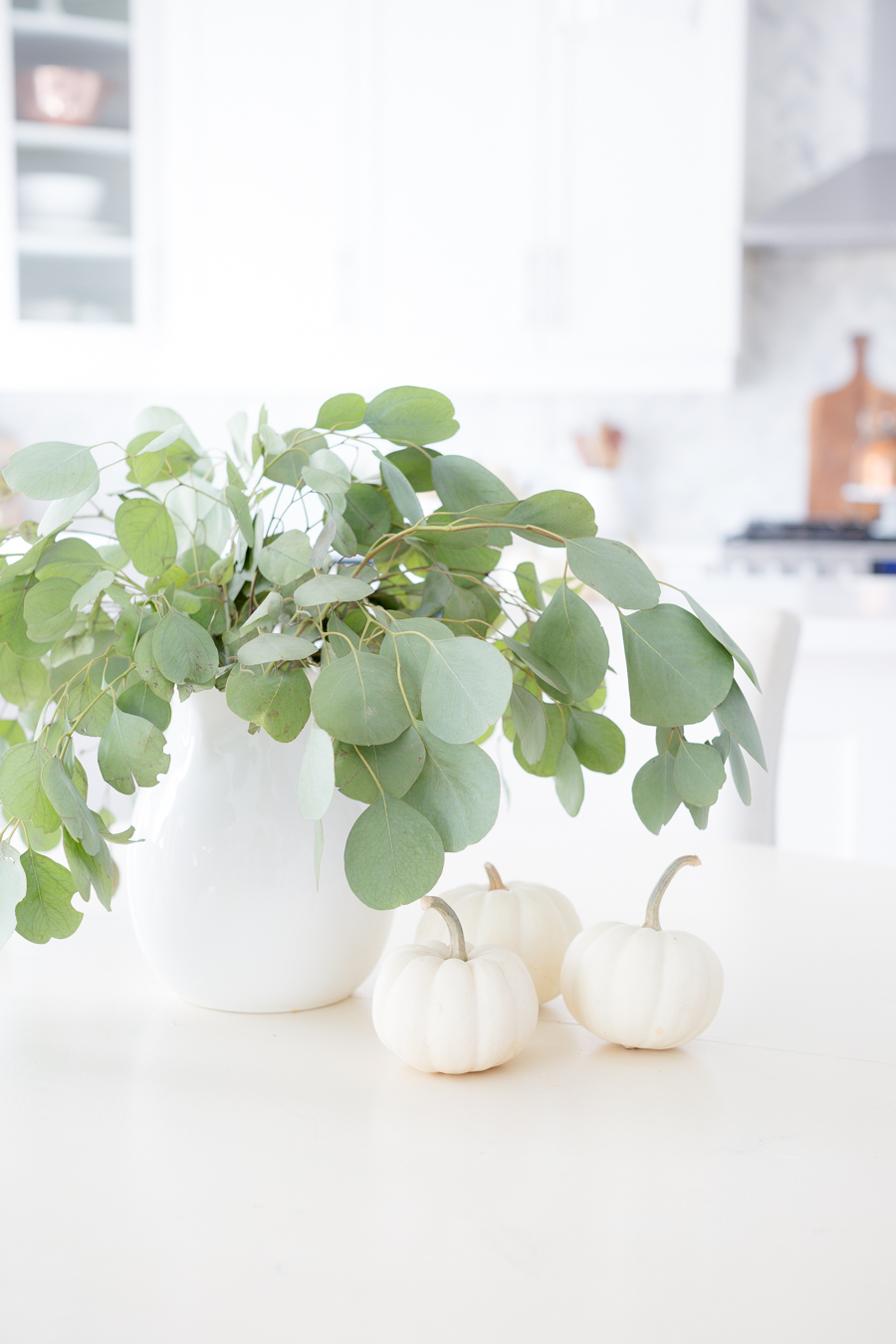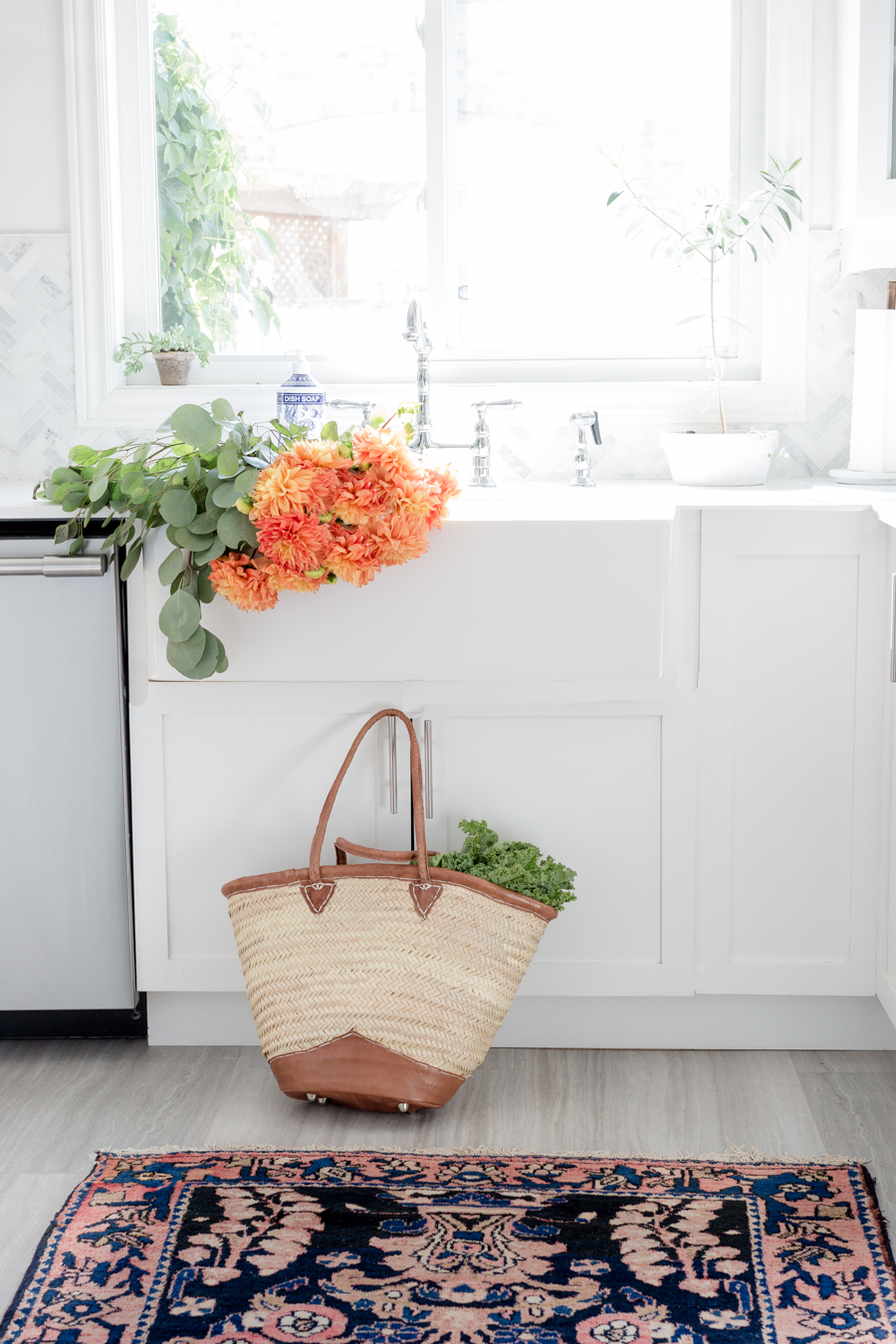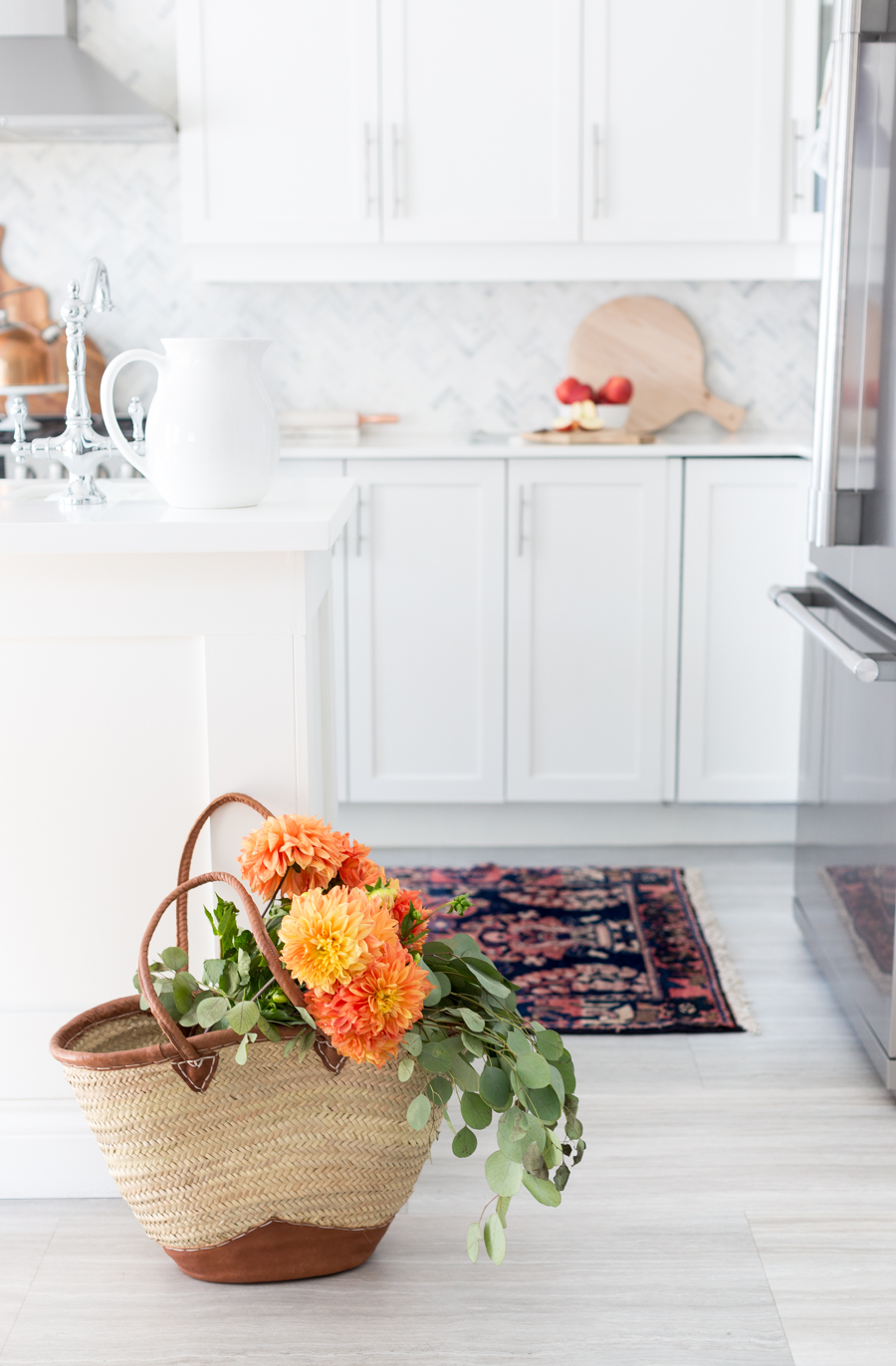 I need to tell you about my newest obsession….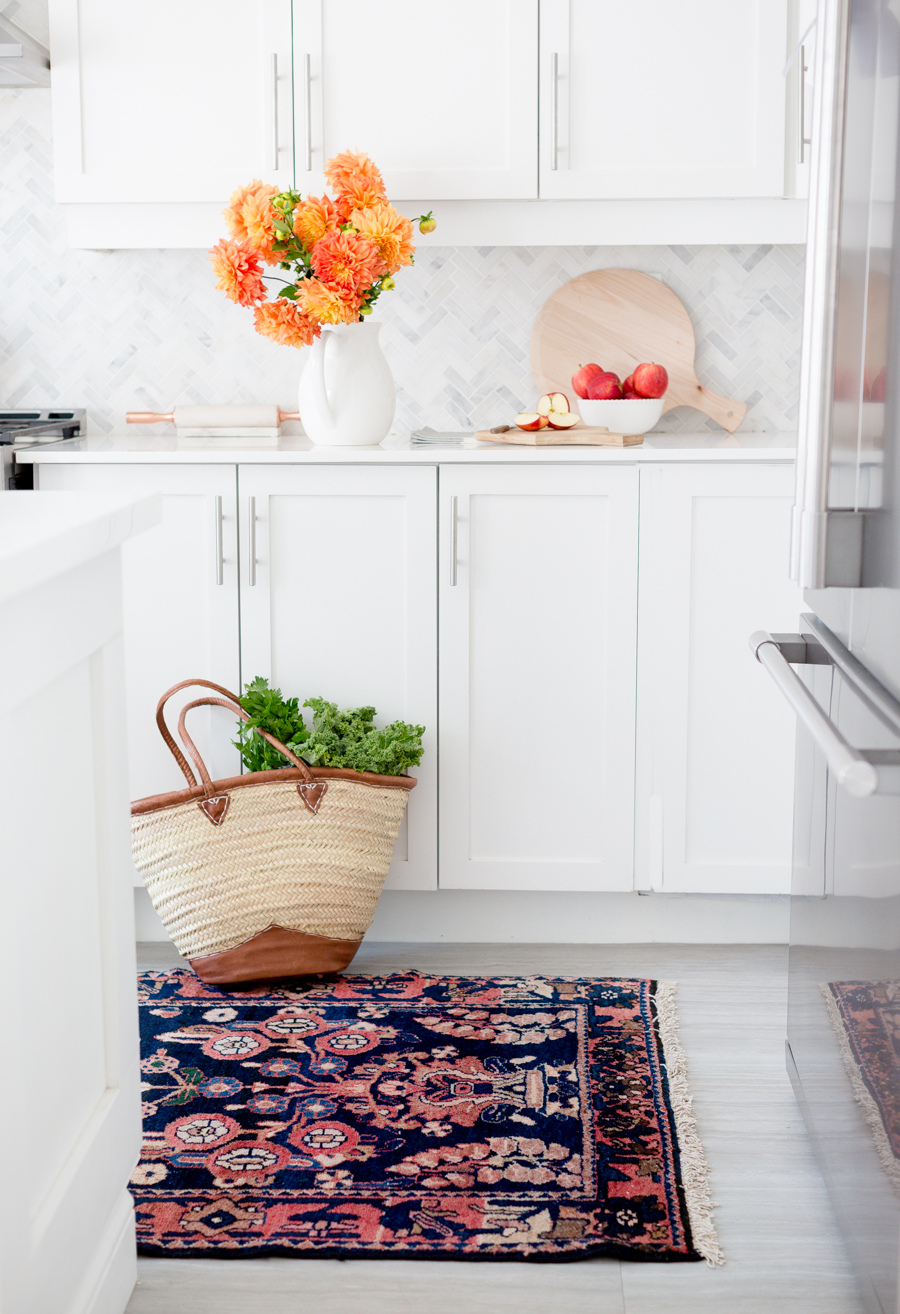 This GORGEOUS vintage rug from New England Loom . Their rugs are personally hunted down and curated by the owners.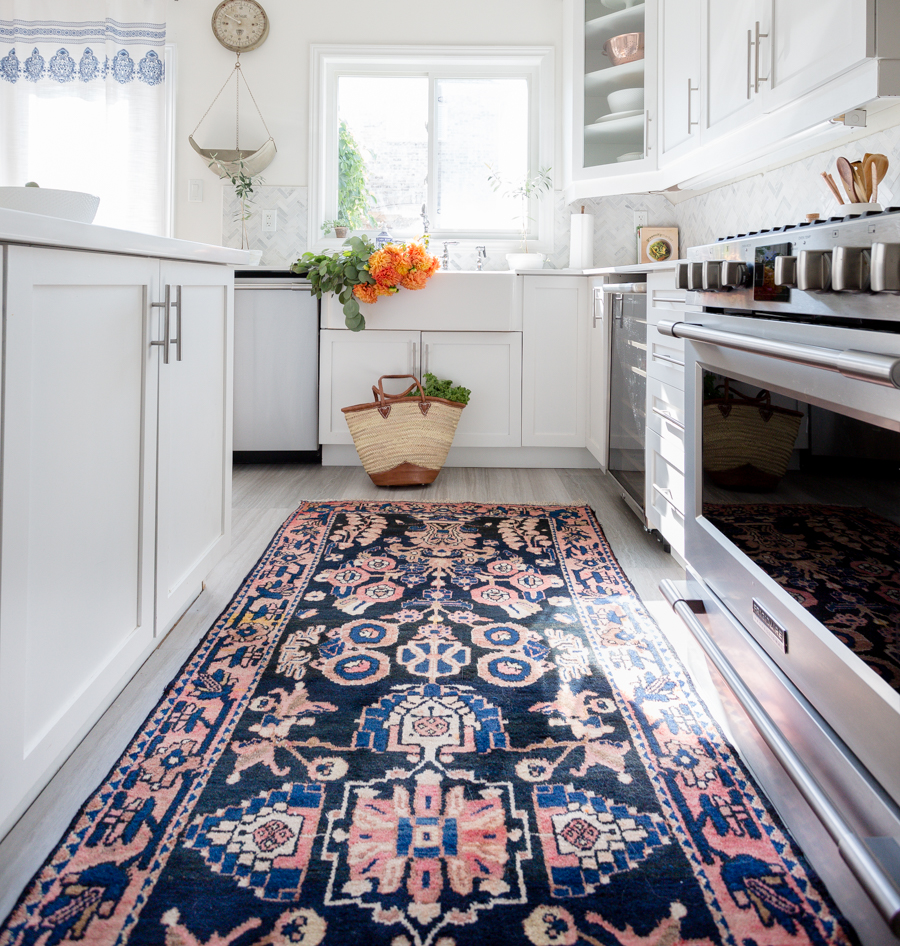 They are pre-owned and vintage by nature and this particular one is stunning in person.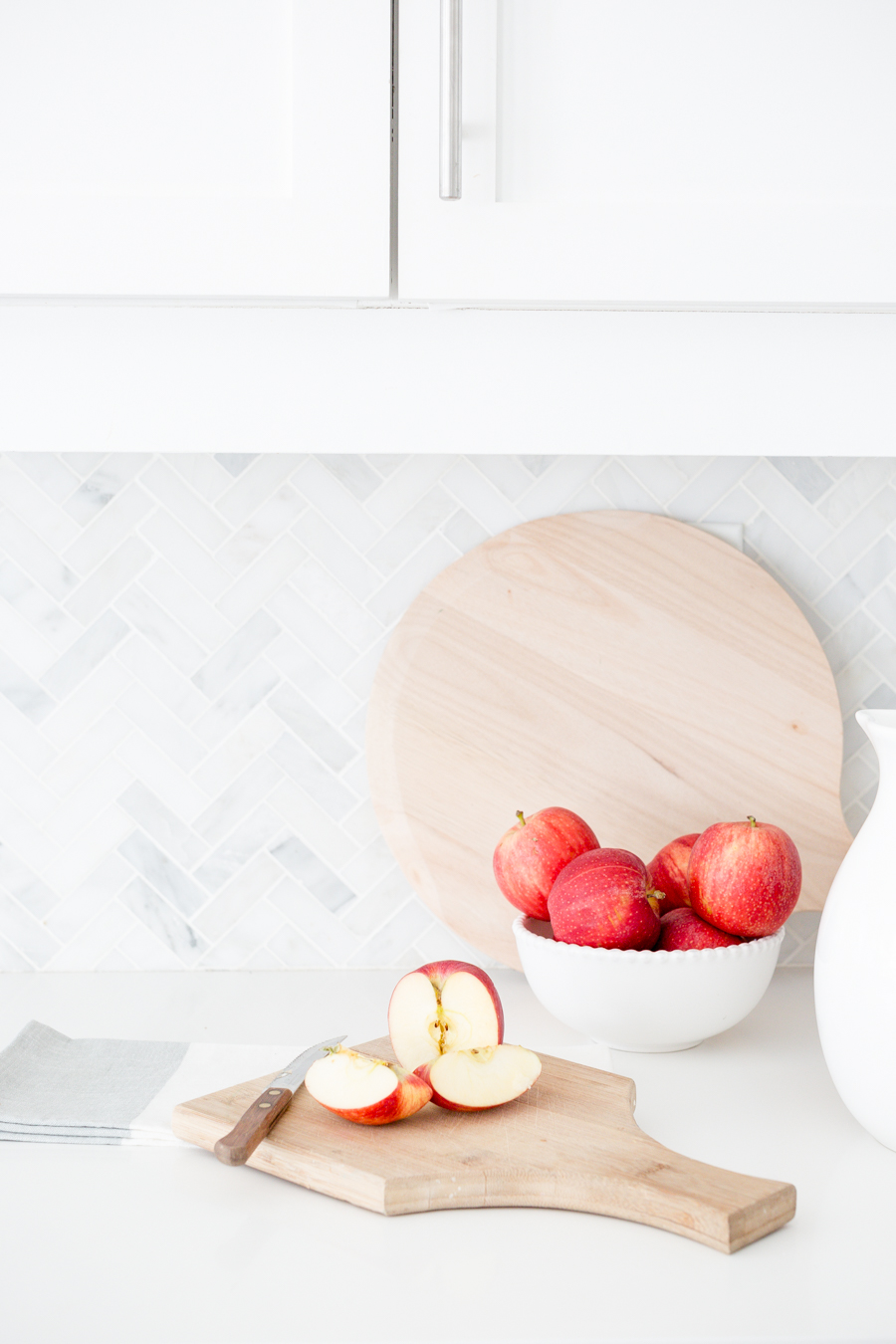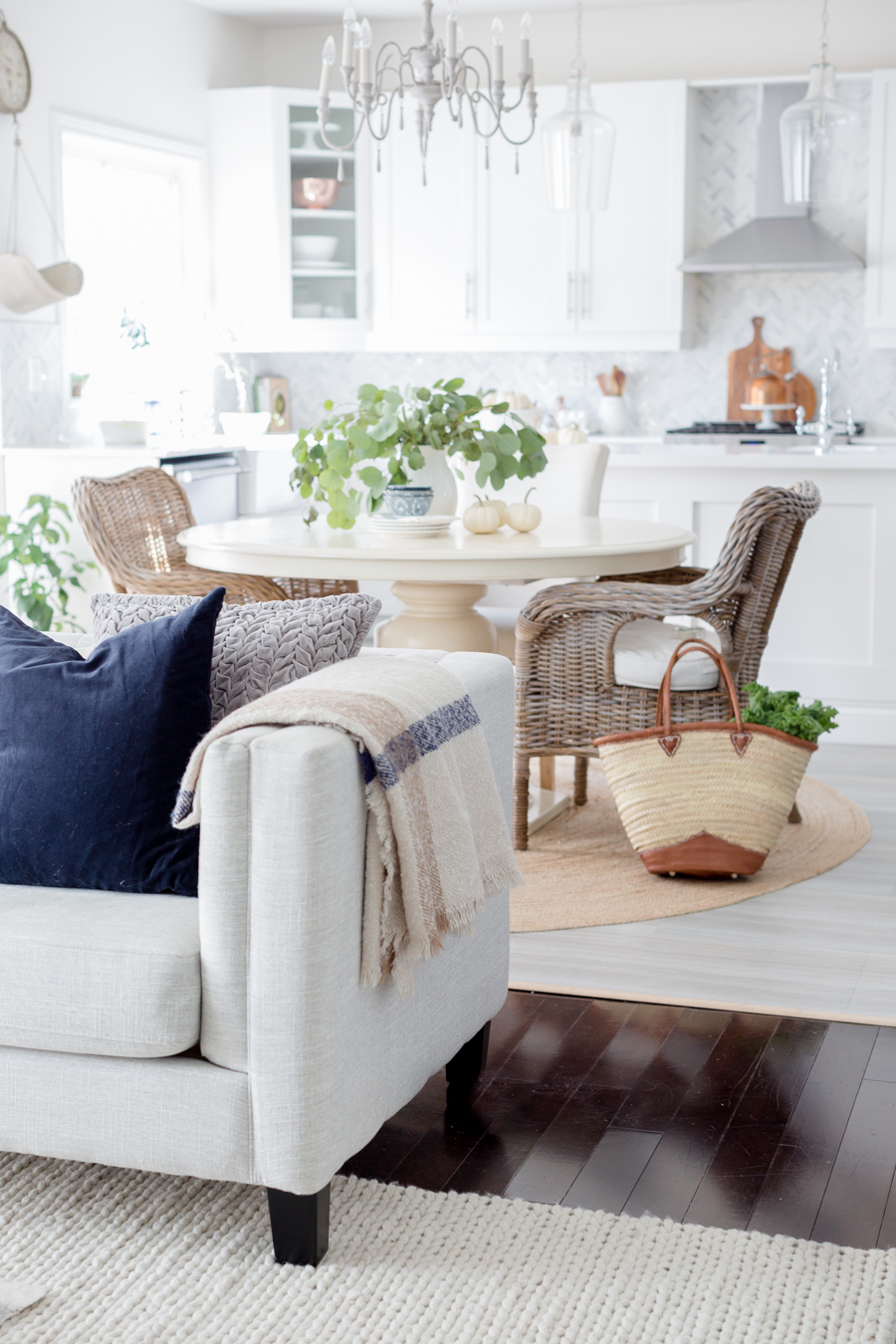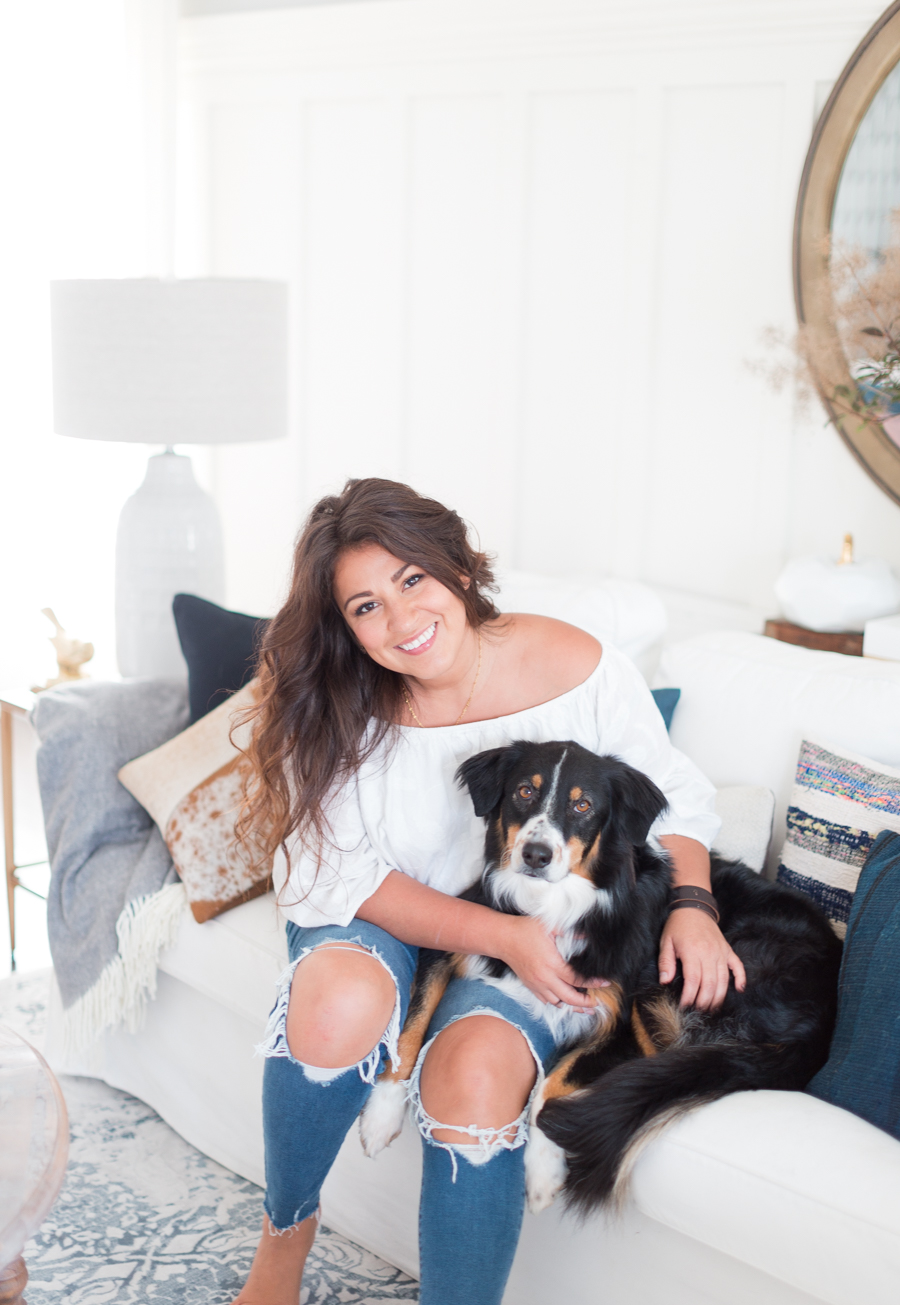 Again, thank you so much for stopping by today. I special thanks to my friends Christina and Shannon for putting this tour together.
Please don't forget to visit my friends below.
Much love,
Lucy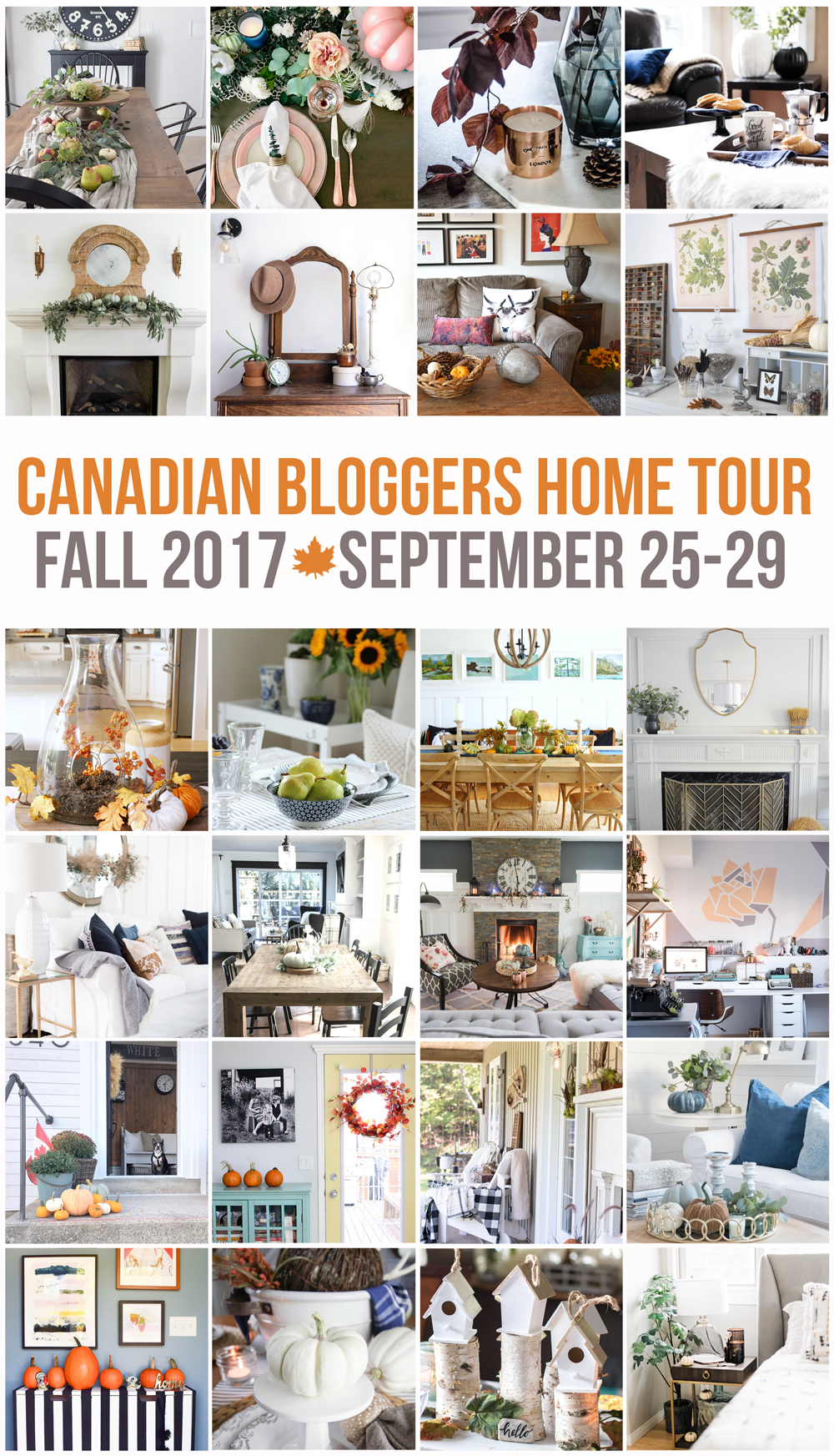 Monday
AKA Design
Amidst the Chaos
Lemon Thistle
Love Create Celebrate
So Much Better With Age
Tuesday
The Learner Observer
Woman in Real Life
Life is a Party
Clean and Scentsible
Wednesday
Satori Design for Living
The Happy Housie
Rambling Renovators
Craftberry Bush
The Sweetest Digs
Thursday
The DIY Mommy
Home To Heather
White Wood
A Pretty Life
Vin'yet Etc
Friday
Kim Power Style
PMQ for two
The Creek Line House
Sustain My Craft Habit
northern style exposure