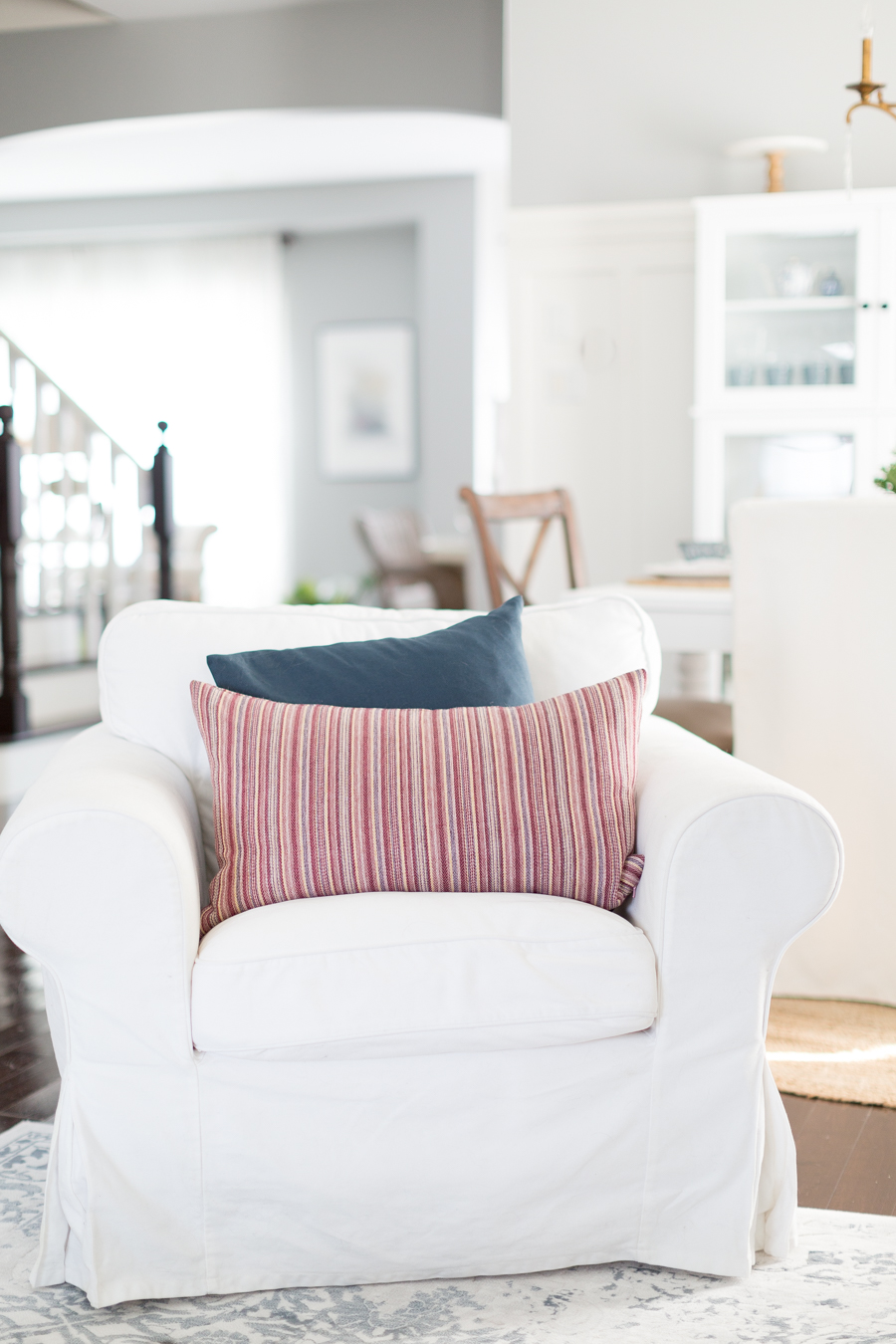 Hello friends. I hope you had a nice weekend. Even though fall is in a couple of days, it's been feeling a lot like summer outside. I'm not complaining at all but it has been a little bit harder to transition into fall.
It's also been harder than usual to find pumpkins. Well, let me rephrase that, it has been harder to find beautiful heirloom pumpkins. There are plenty of regular pumpkins but the pretty ones, I have yet to see.I did buy some beautiful mums for our front porch and I'm hopeful that I'll be able to find some beautiful pumpkins in time for our front porch post next week.
In the meantime, I'm excited to be joining my friends in Seasons of Home and today we're showcasing our living rooms.
You can see the kitchen HERE and Dining Room Tablescape HERE

I have to be honest with you, I have changed this space a million times the last couple of days. I have tried different color combinations, different furniture configurations, different furniture etc.
And I'm still not happy with it. It's like changing outfits a bunch of times and running out of time.
Let me show you a couple of photos….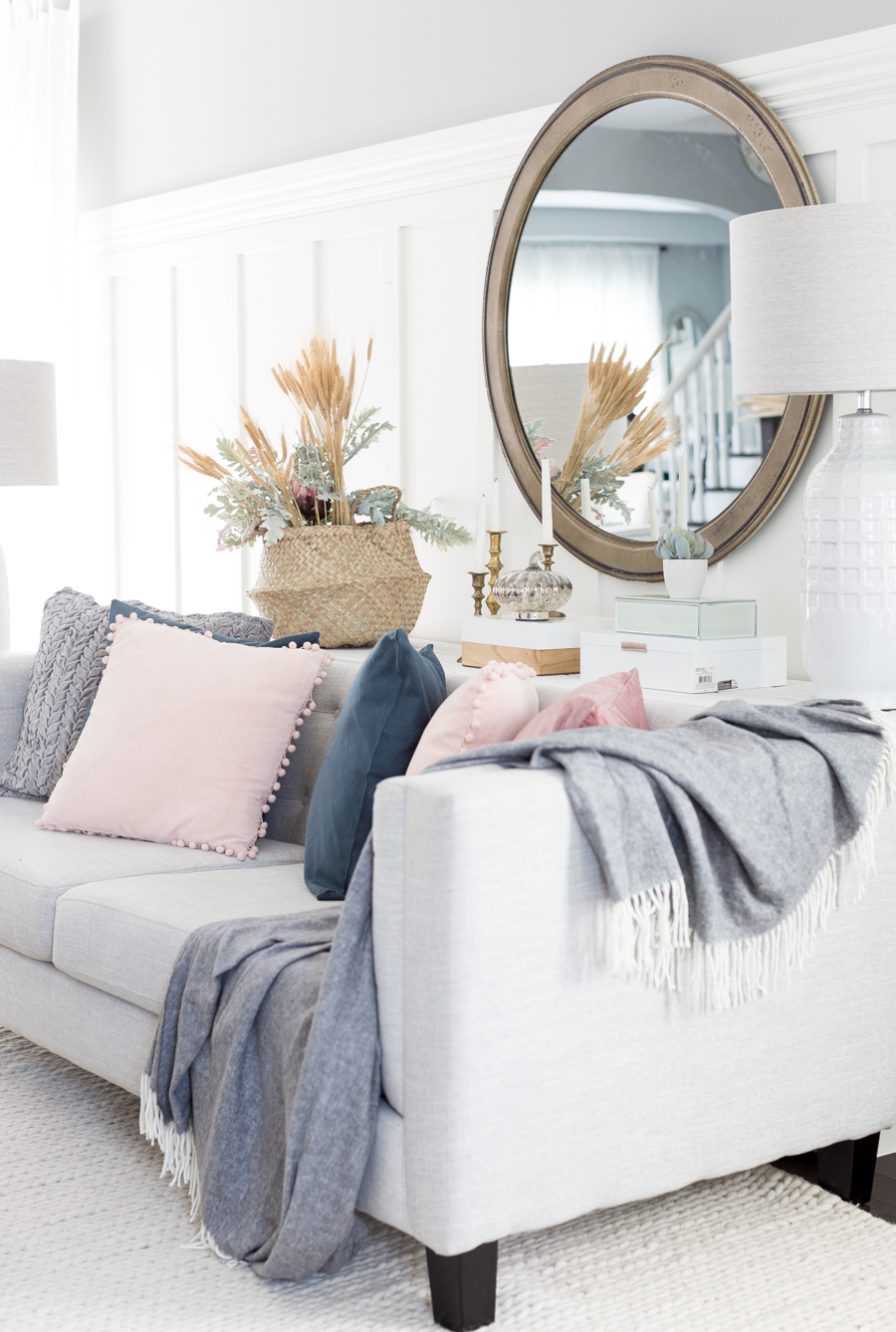 Now that I look back, I don't mind the way this looks….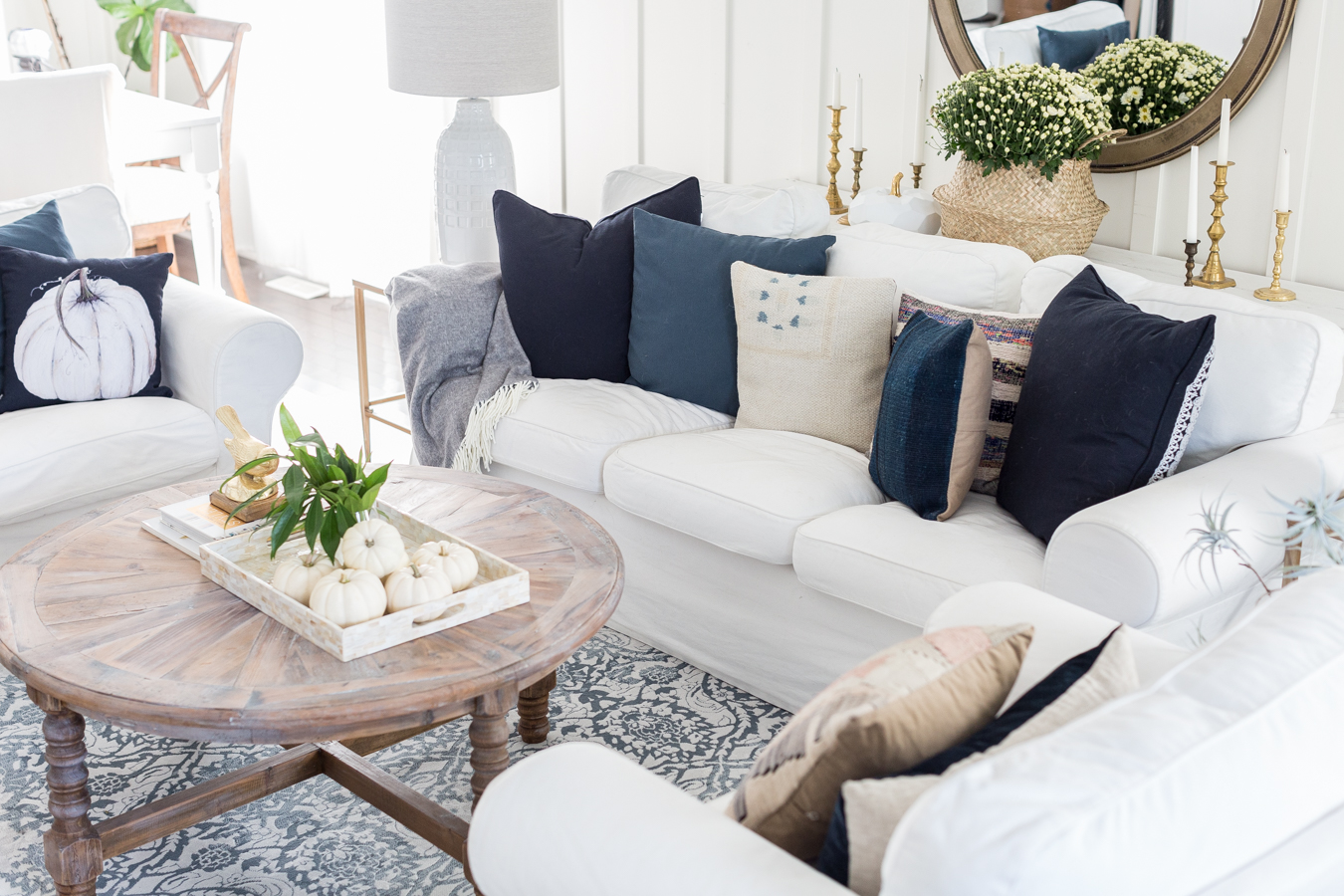 In this one, I changed the rug, couch and removed the pink…I guess this one is fine as well and to be honest, I can't remember why I didn't like it. ha.
There are two more versions but  I won't bore you with them, you get the point…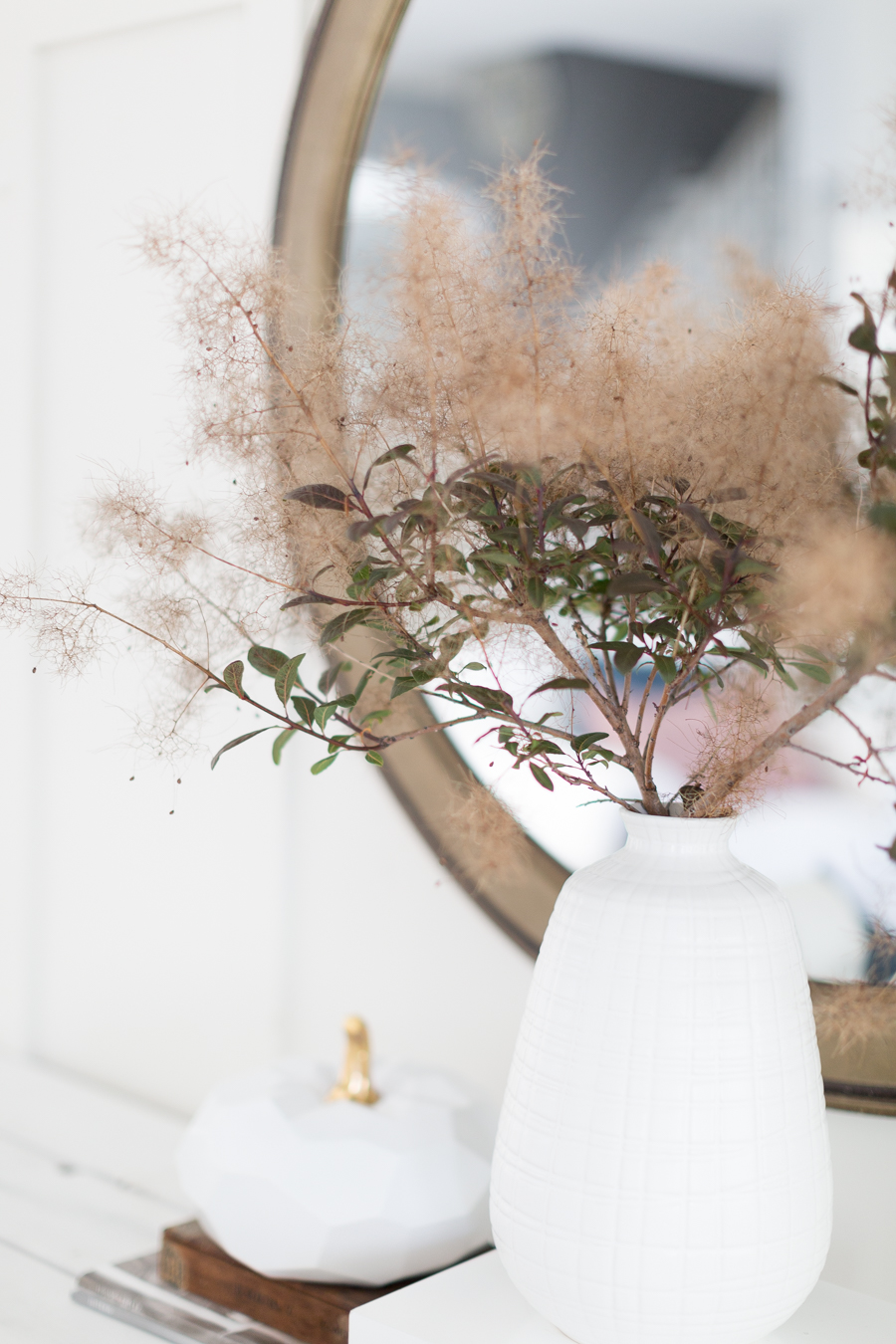 In the end, I was inspired by this gorgeous smoke tree. Isn't it beautiful? It's growing on the side of the road near our house and I've always loved its rustic tones.
I didn't know the name of it and I have to be honest, I was a little nervous searching it on Google as ' furry bush ' haha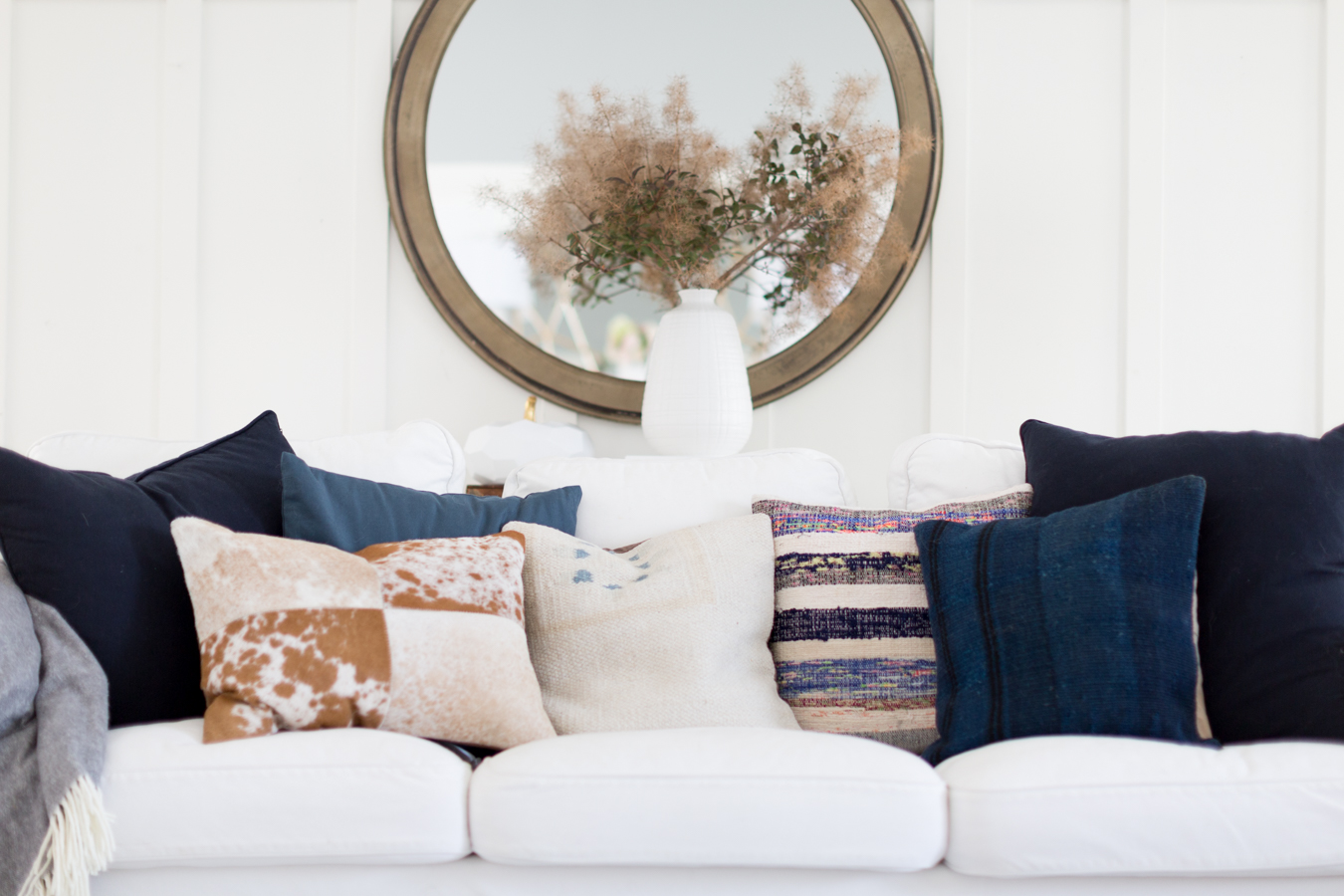 I used a lot of texture  to add warmth and that's what fall is all about; cozying your space up for winter. I will tell you more about these wonderful pillows later on. 🙂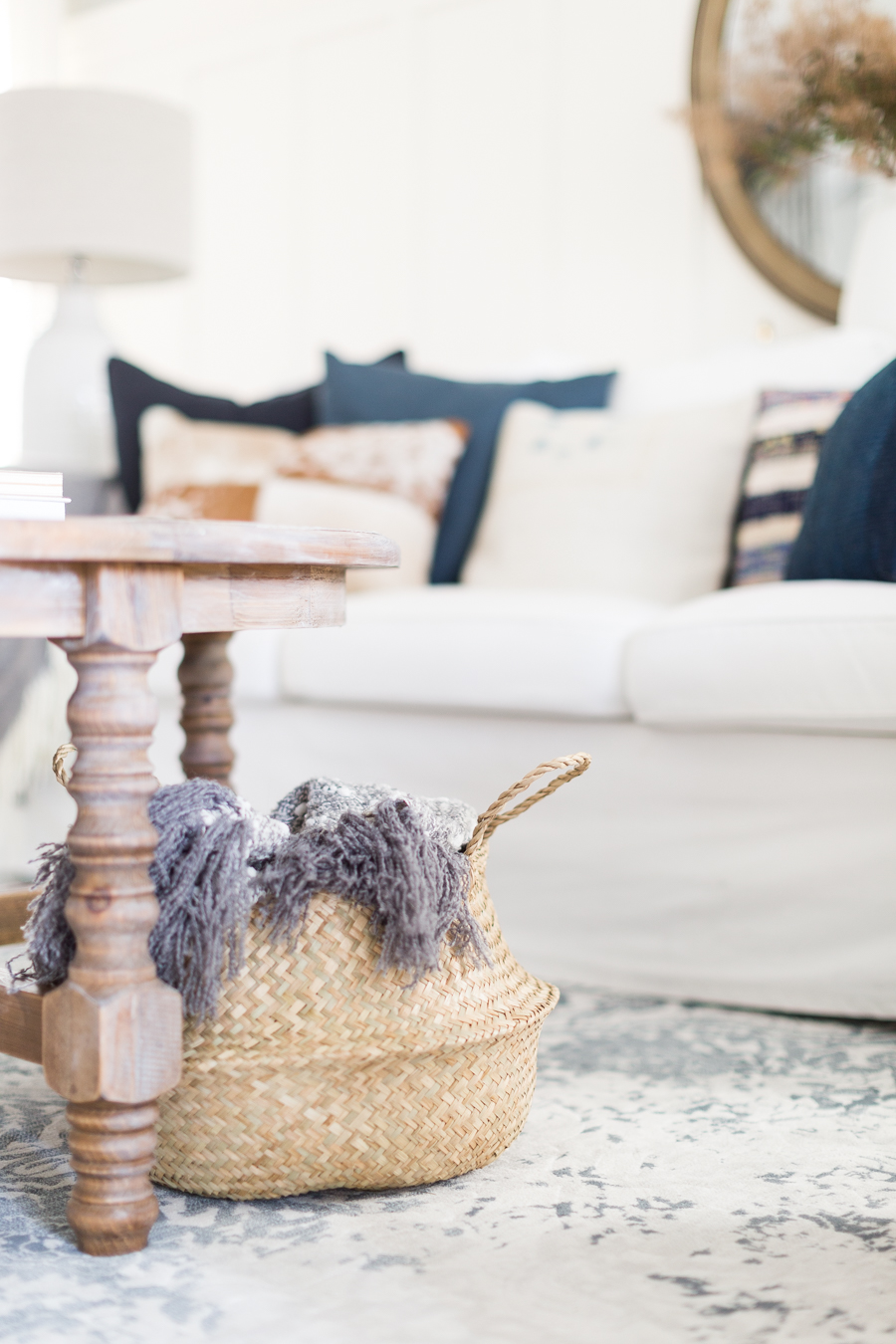 I got this adorable basket from Amazon and I'm waiting for another one to arrive..:)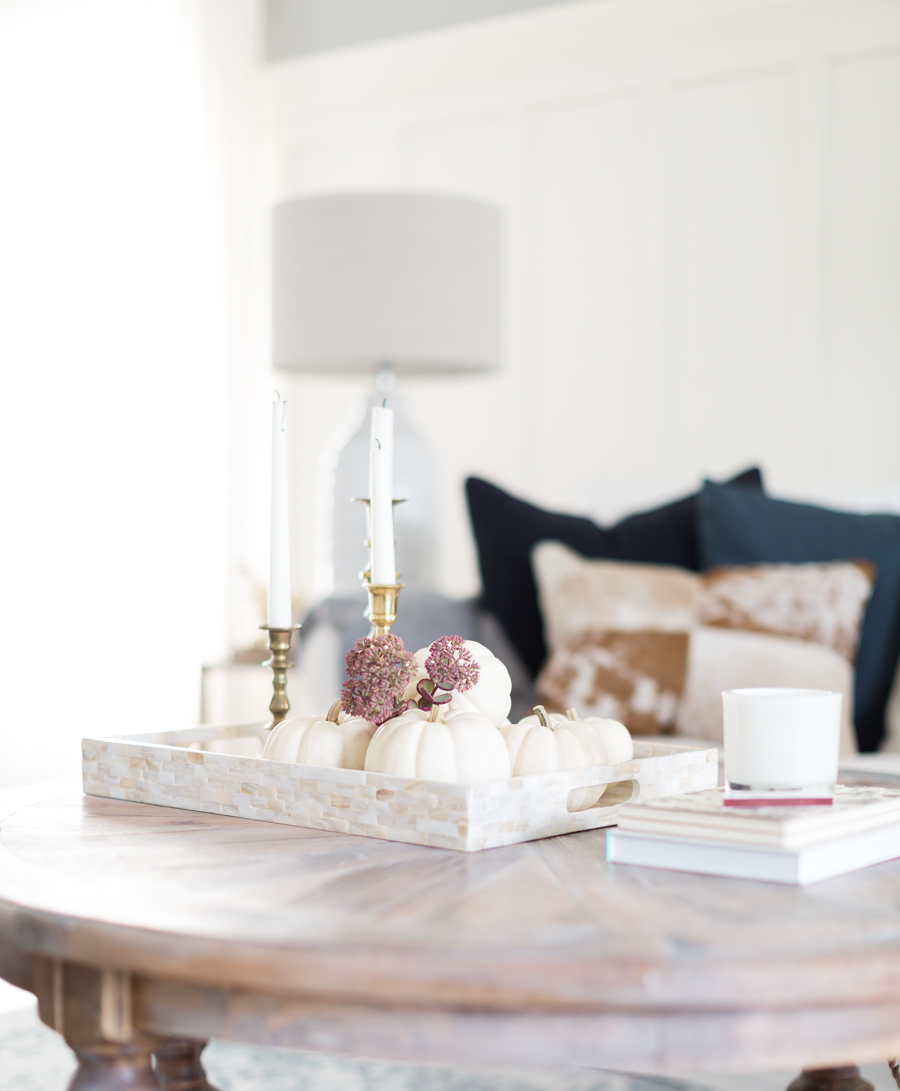 I'm really craving less this season so I just added a few little white baby boos.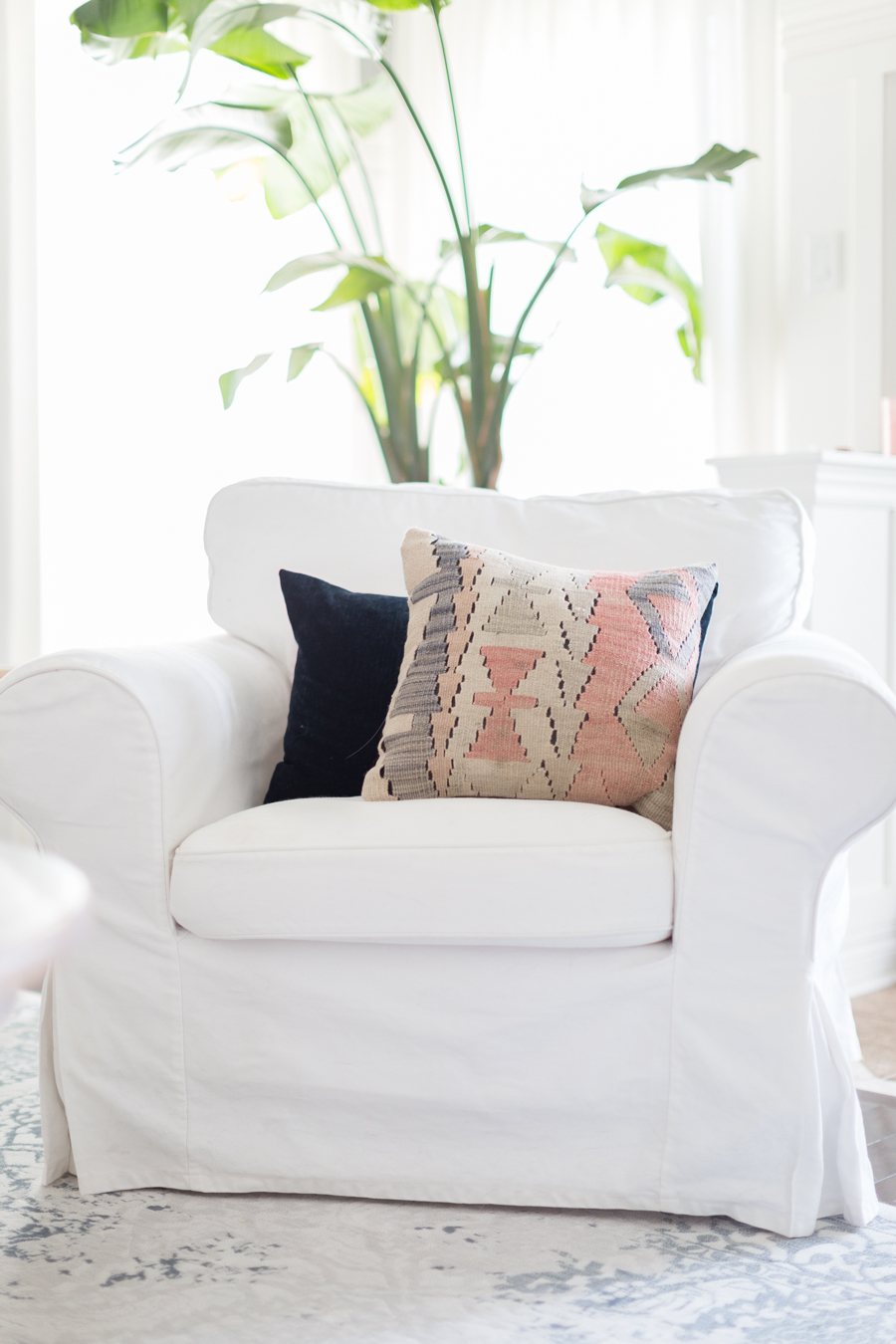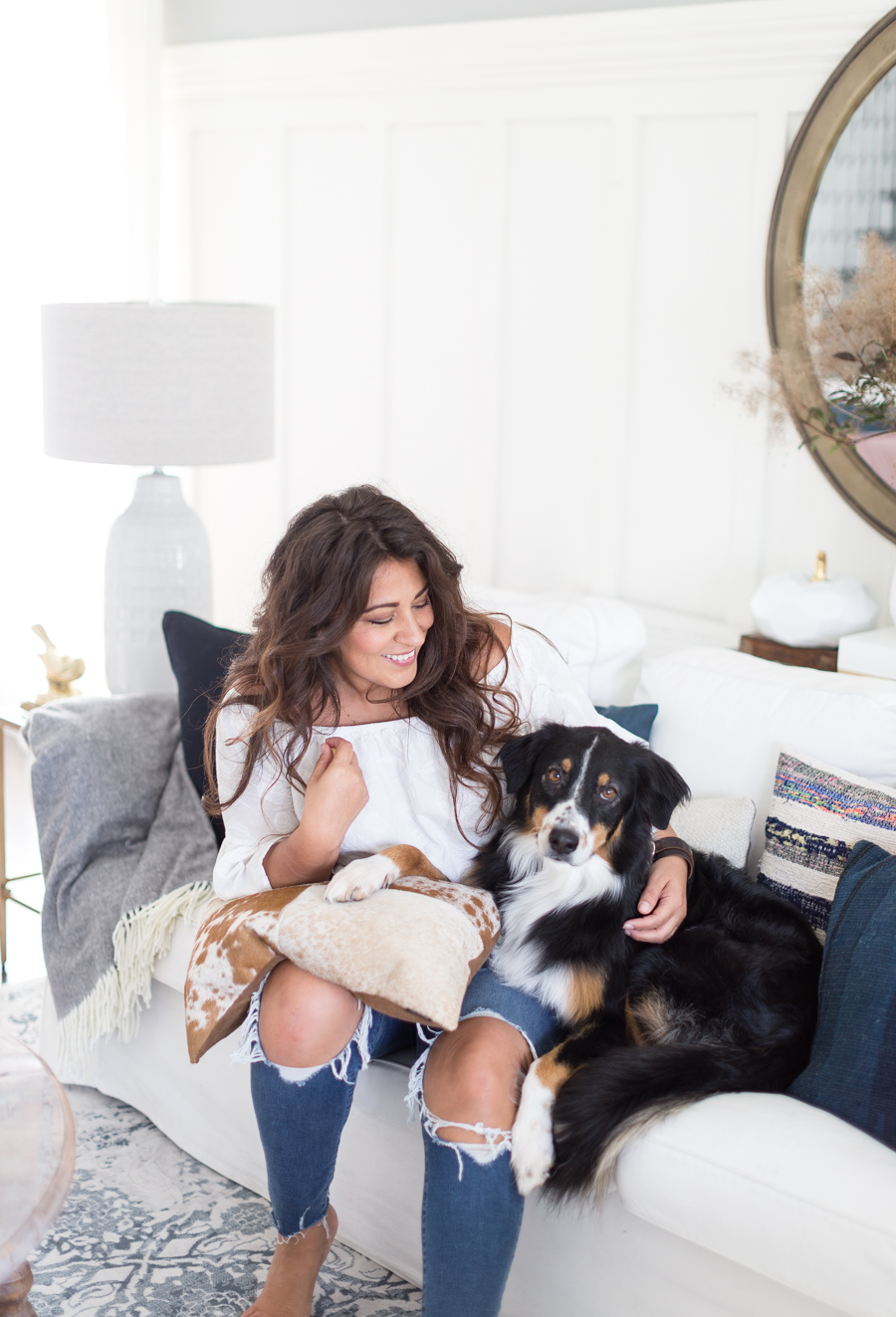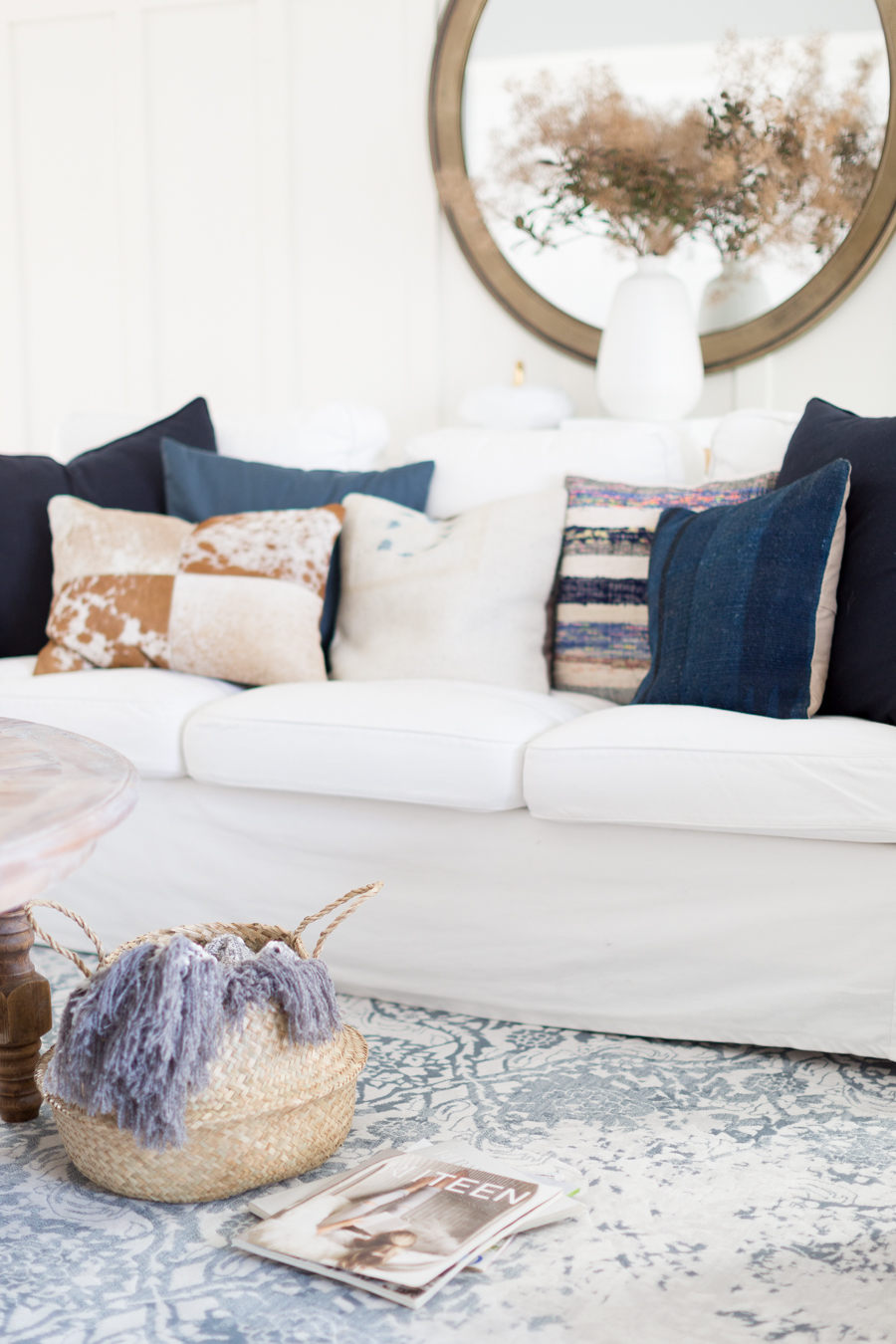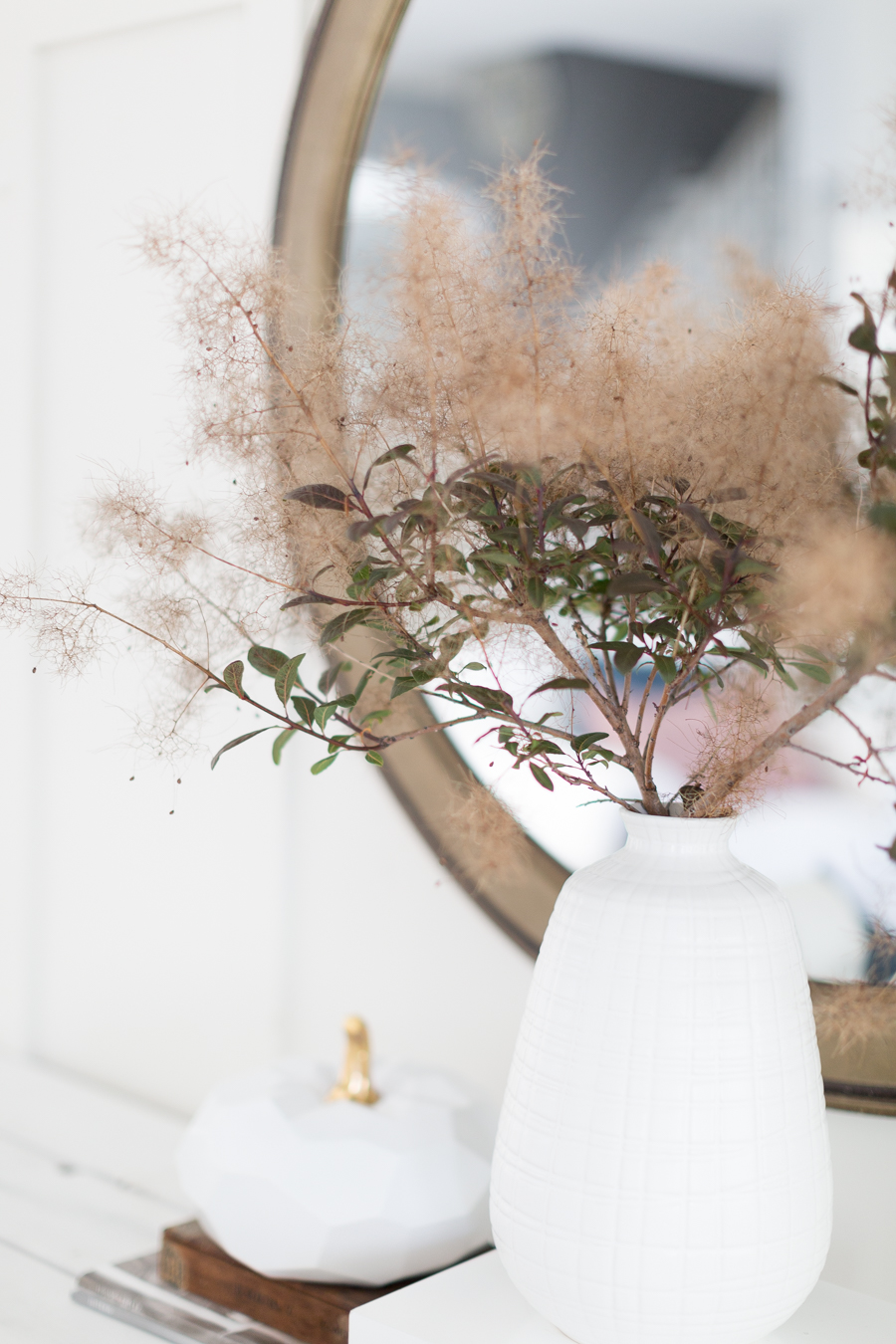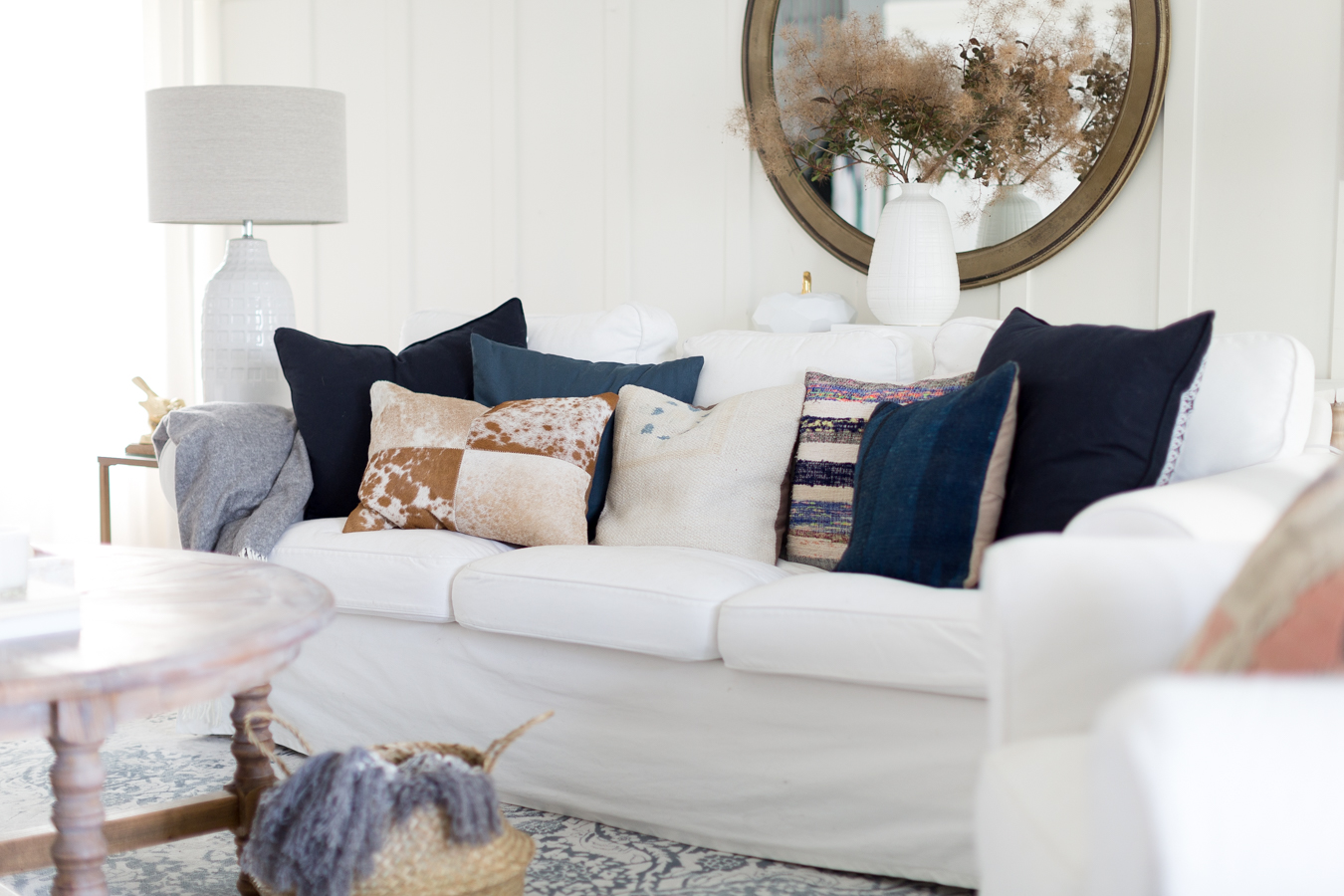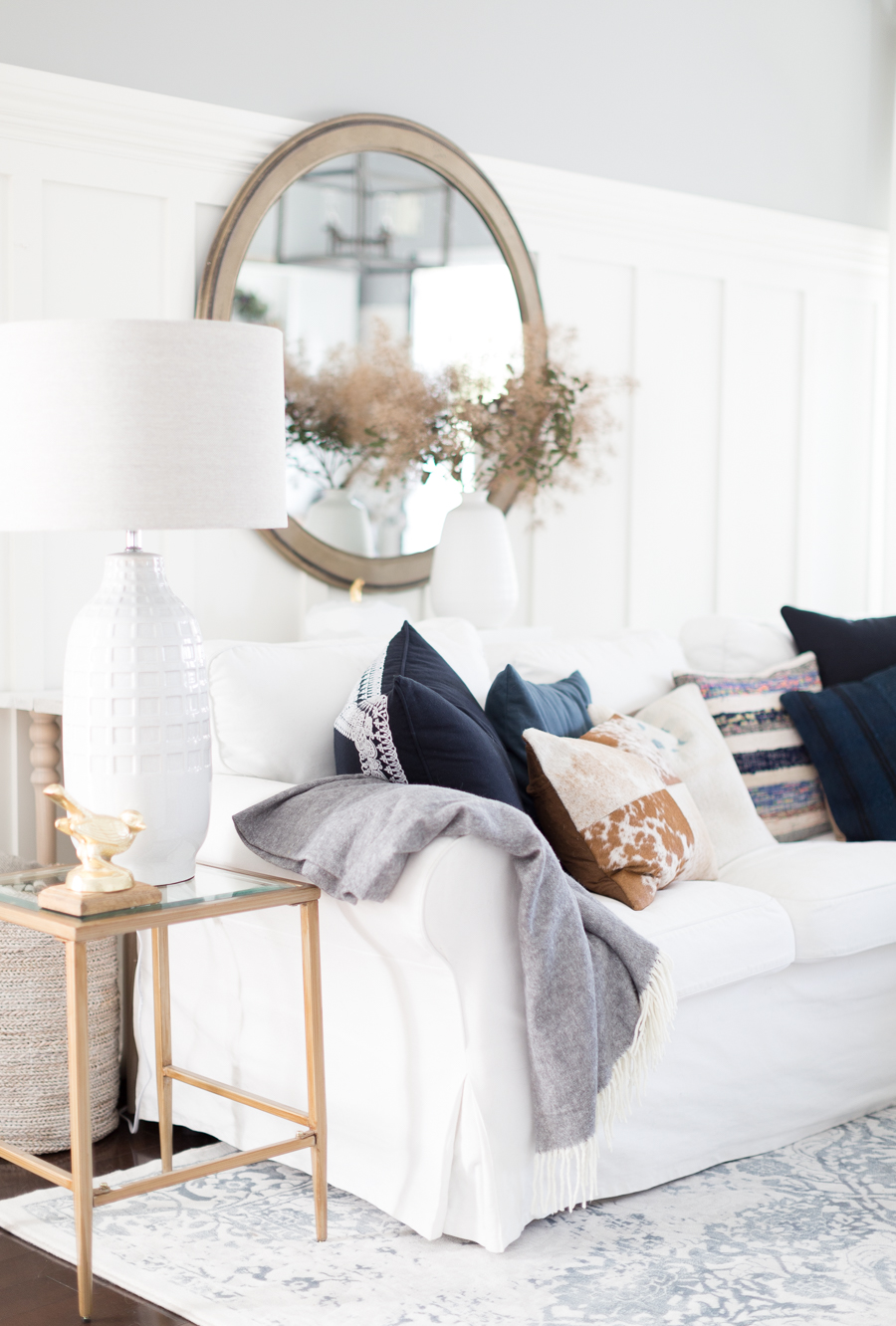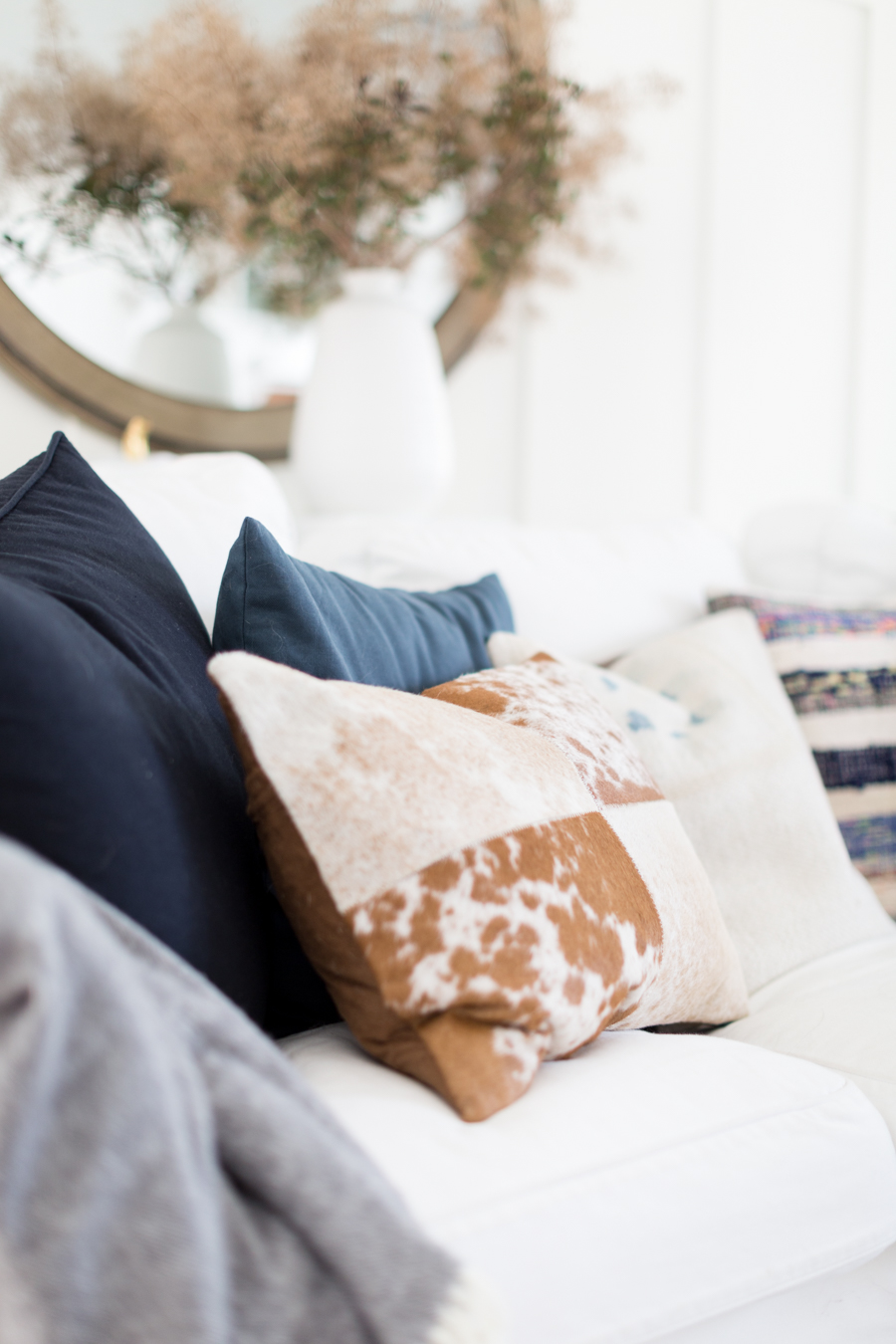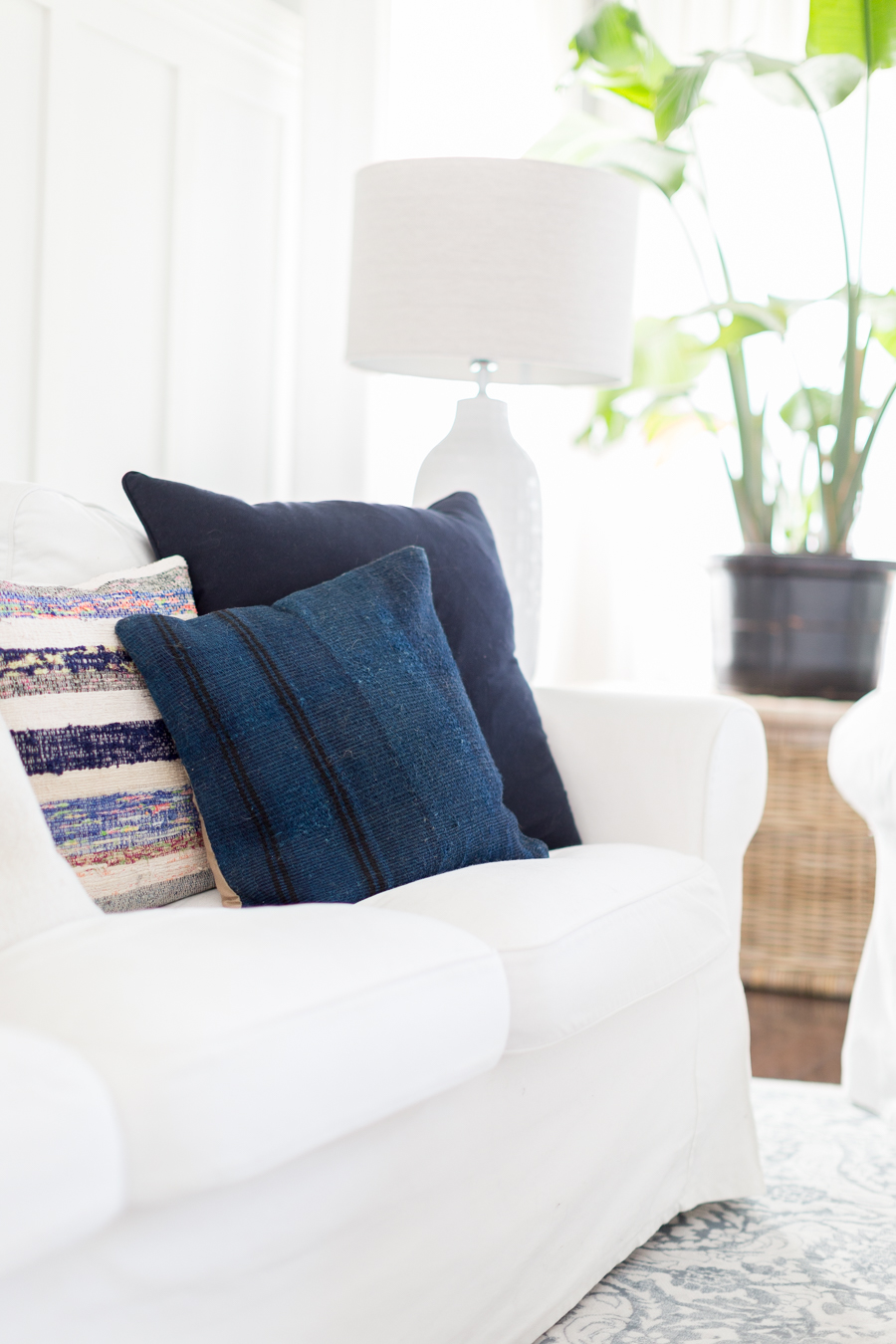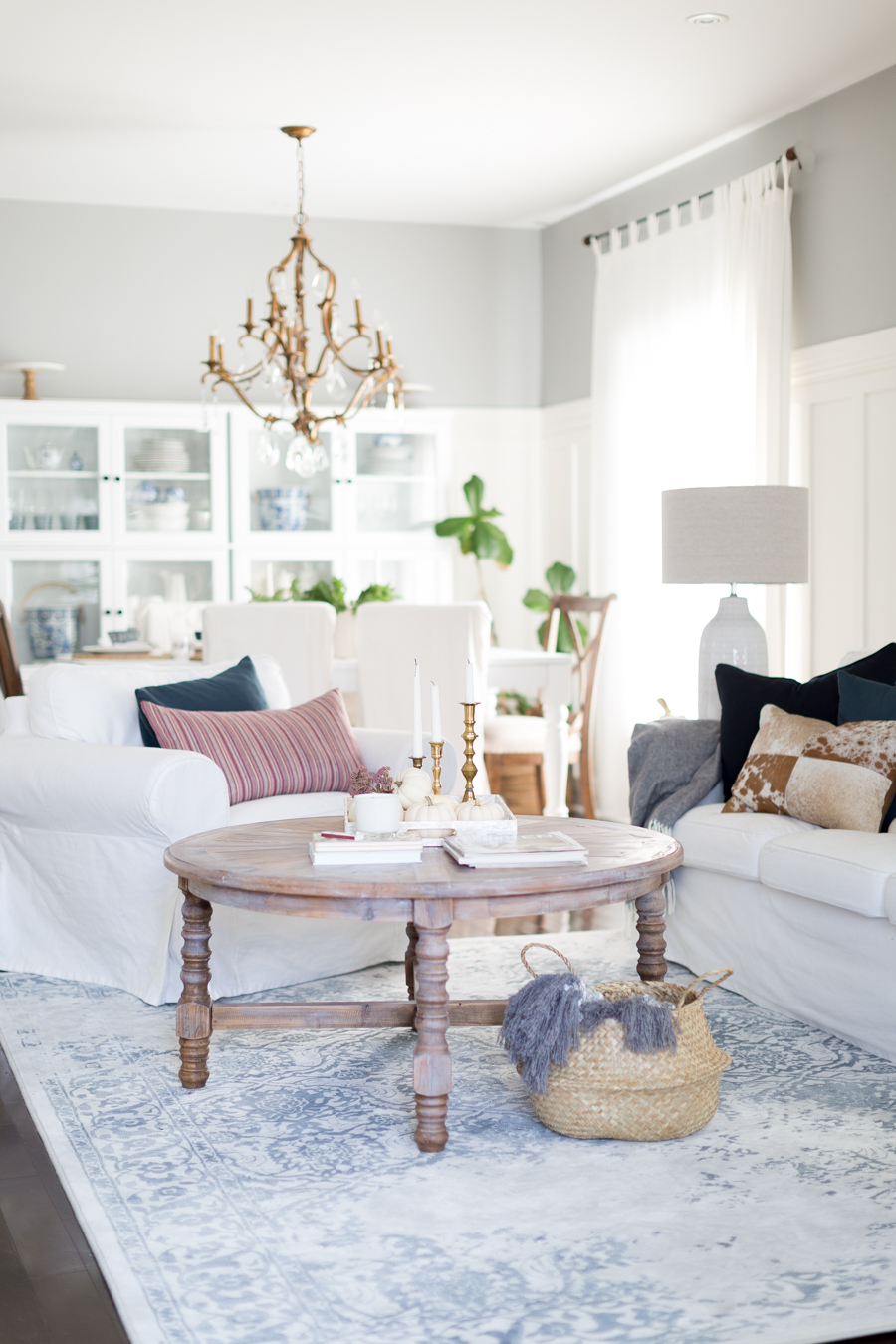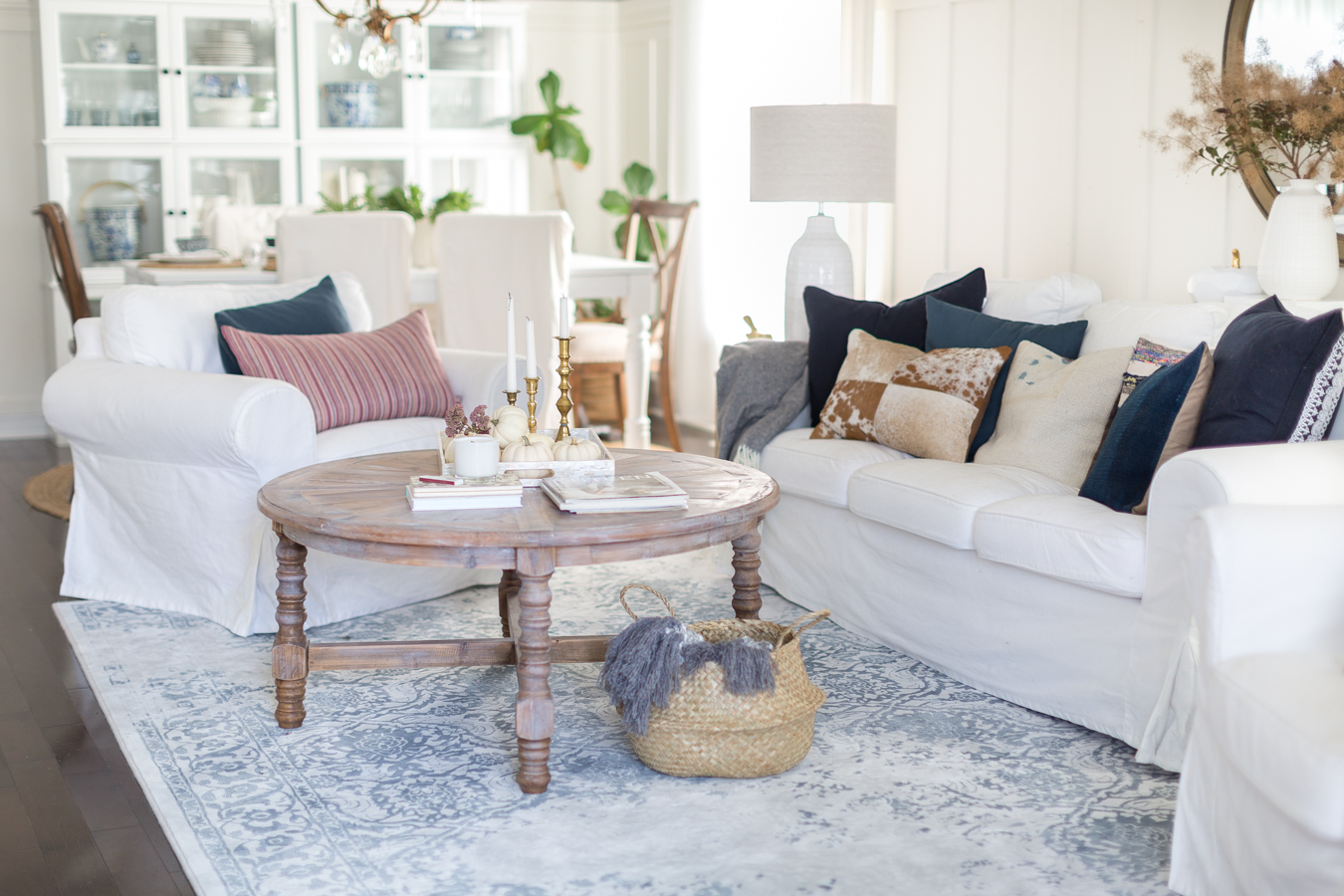 I'm also loving this beautiful rug from Boutique Rugs. It's so soft and I love that it coordinates so well with my style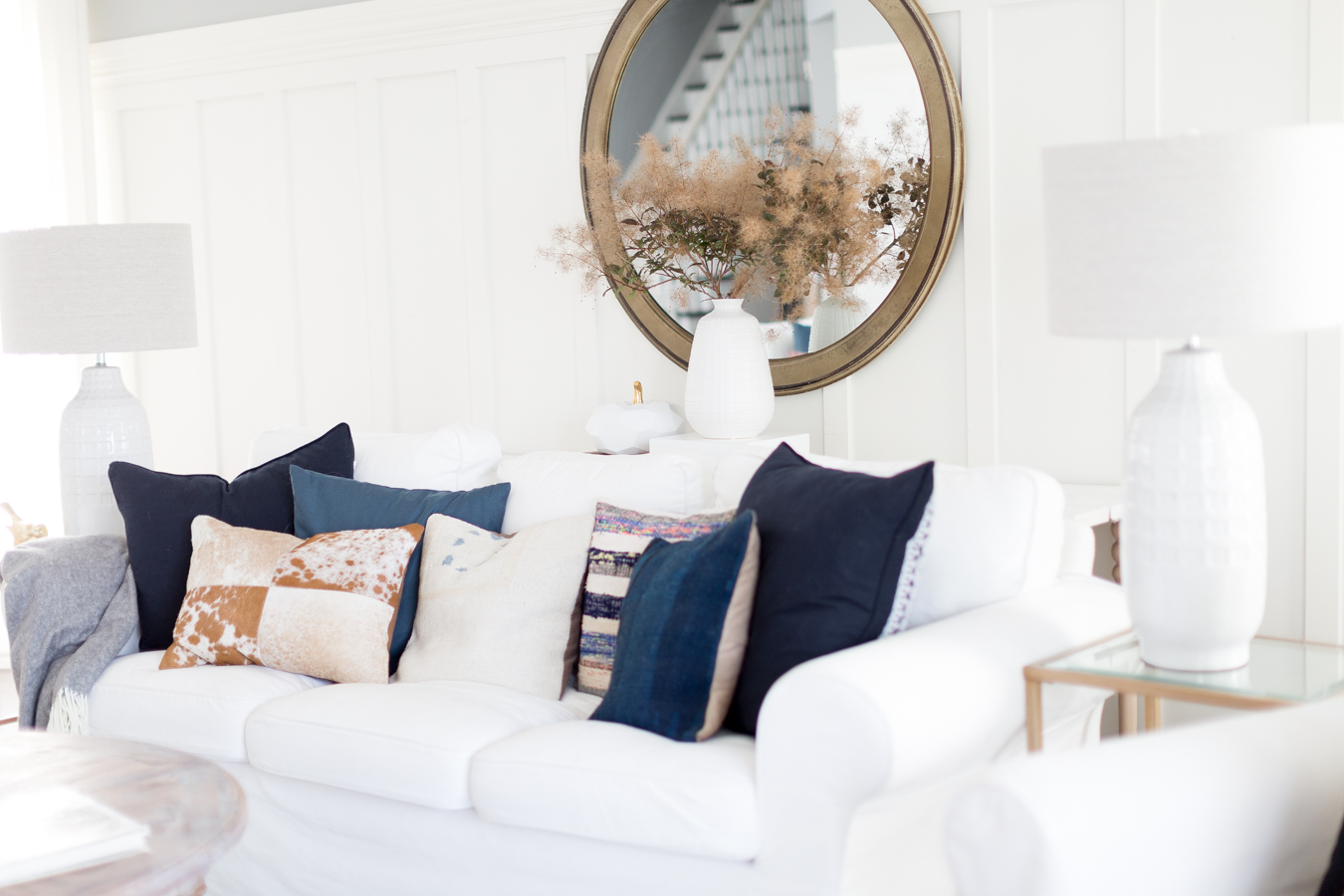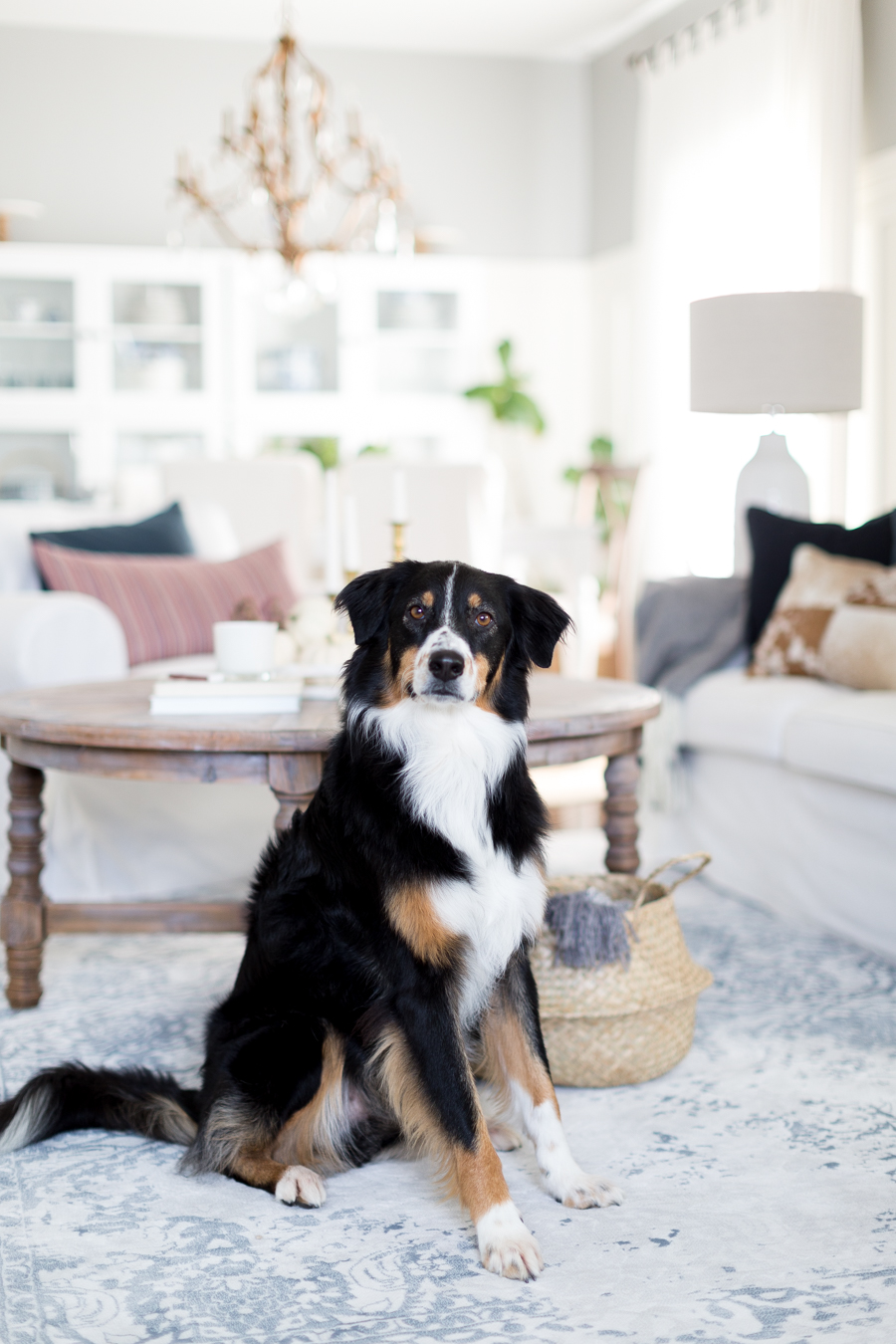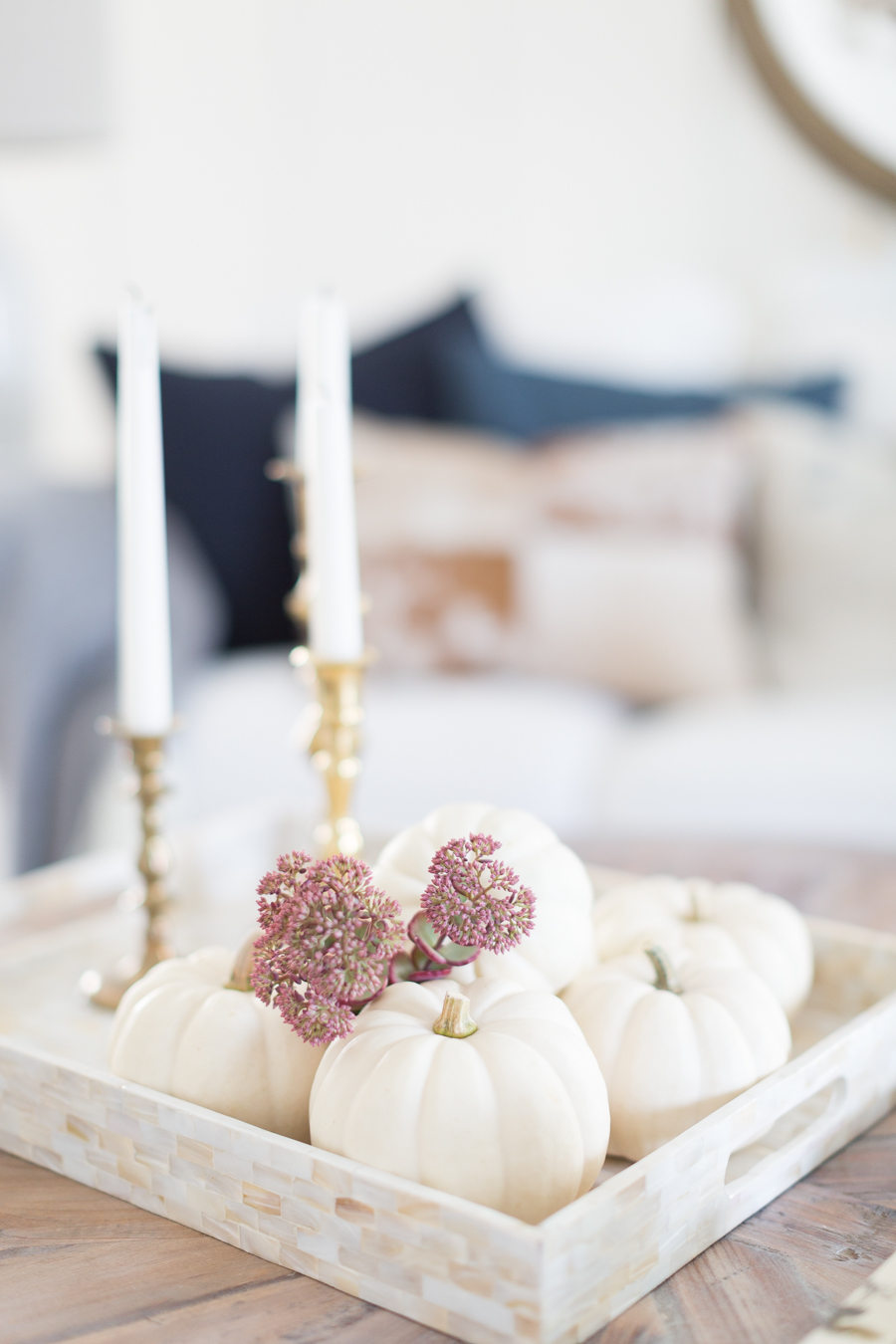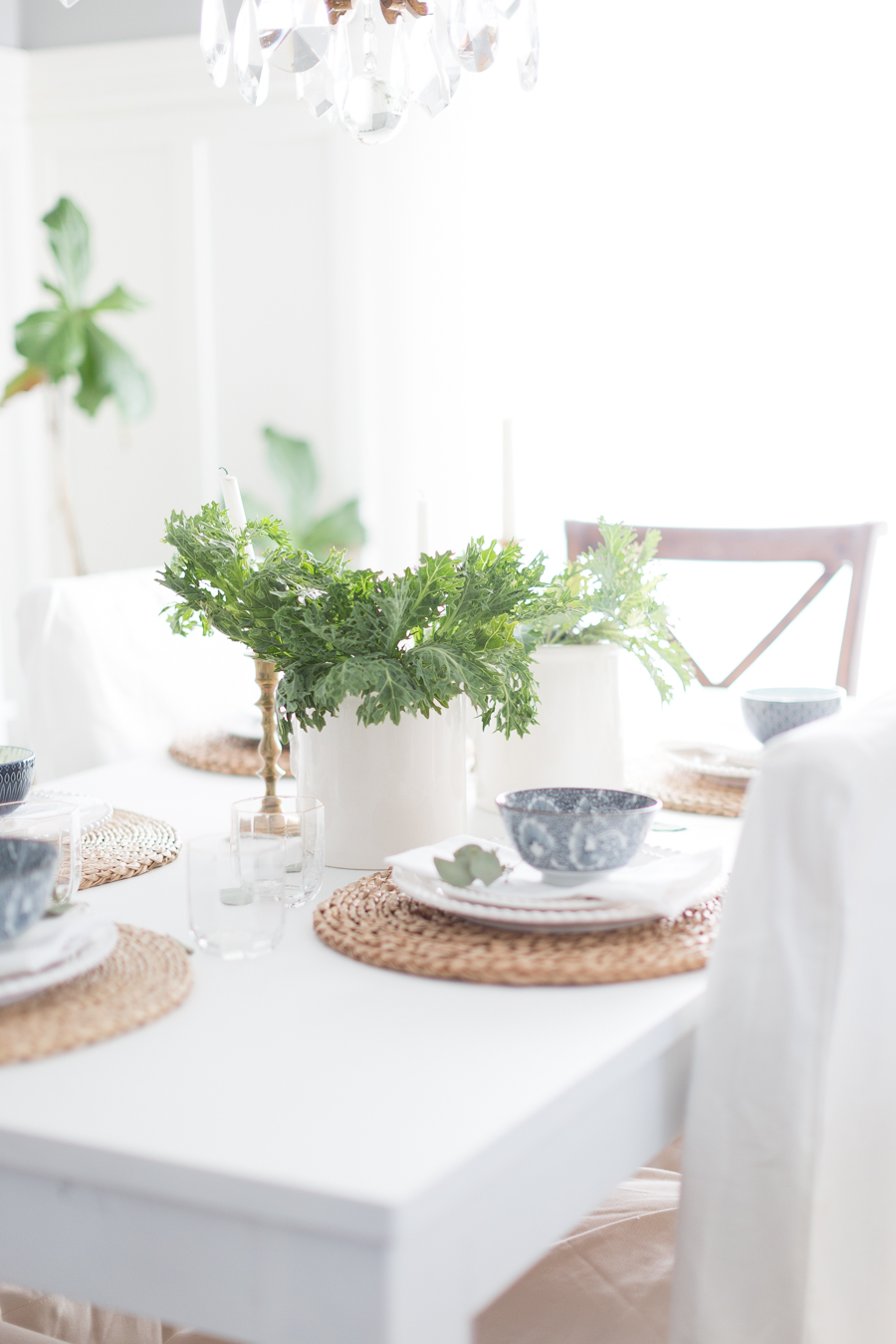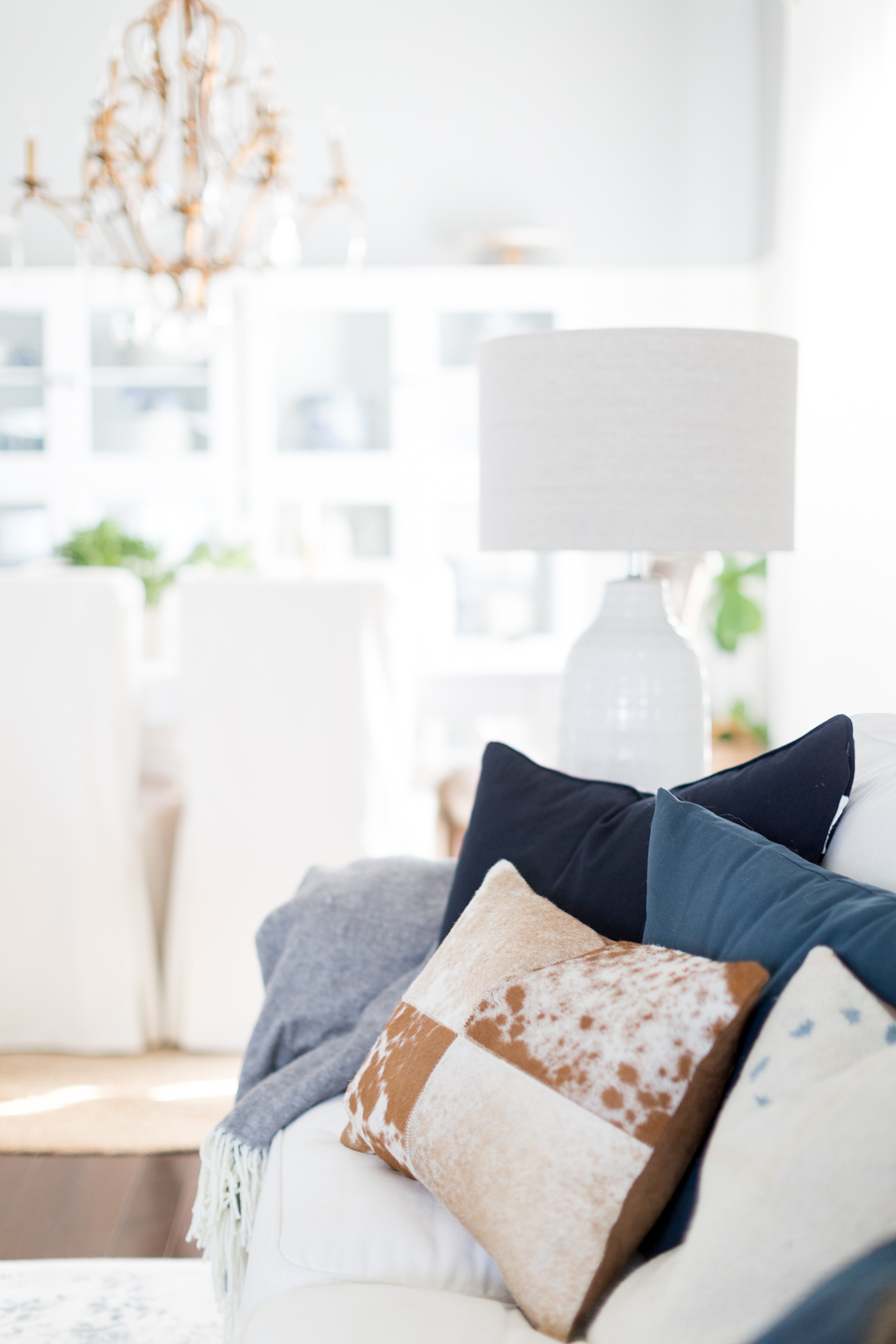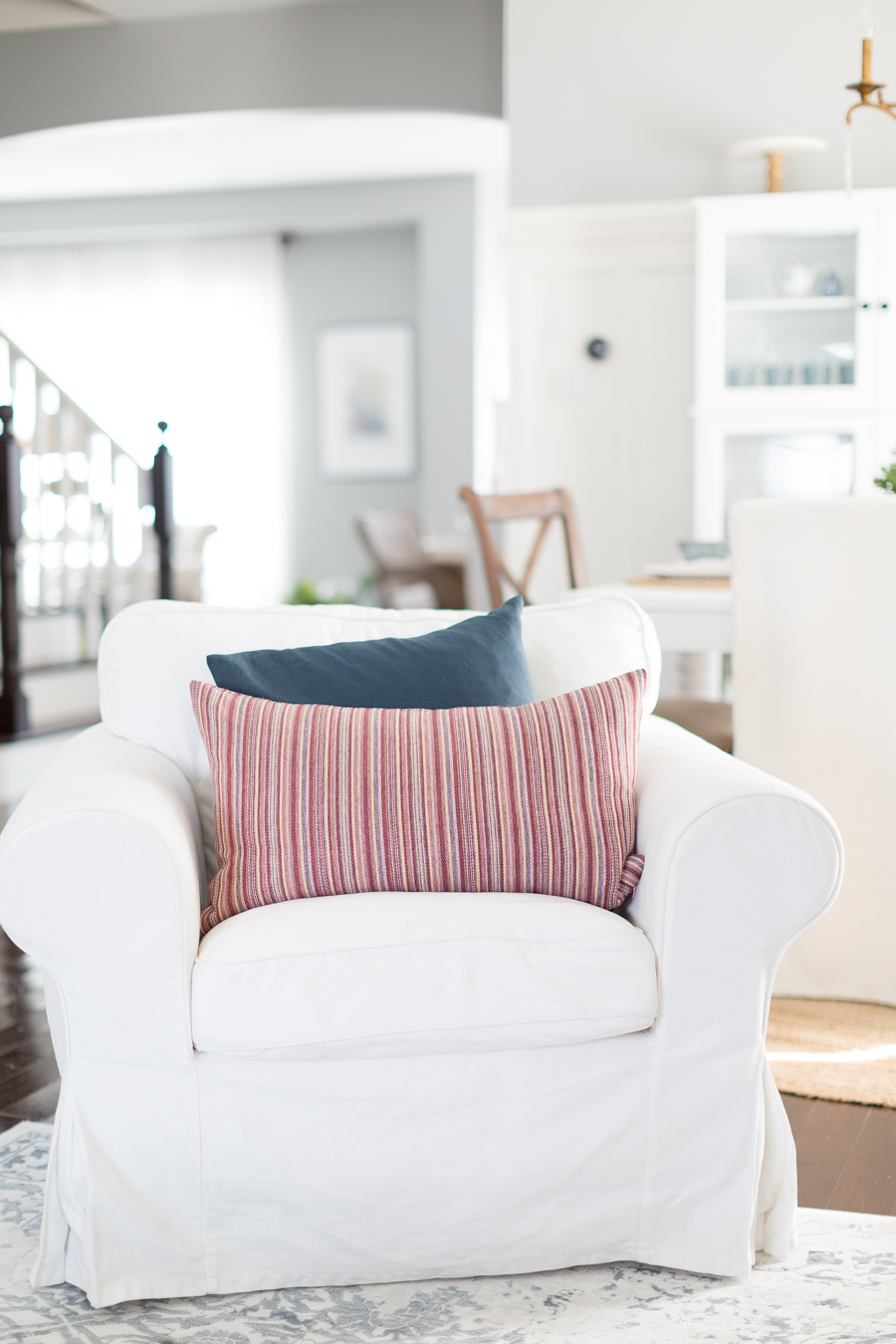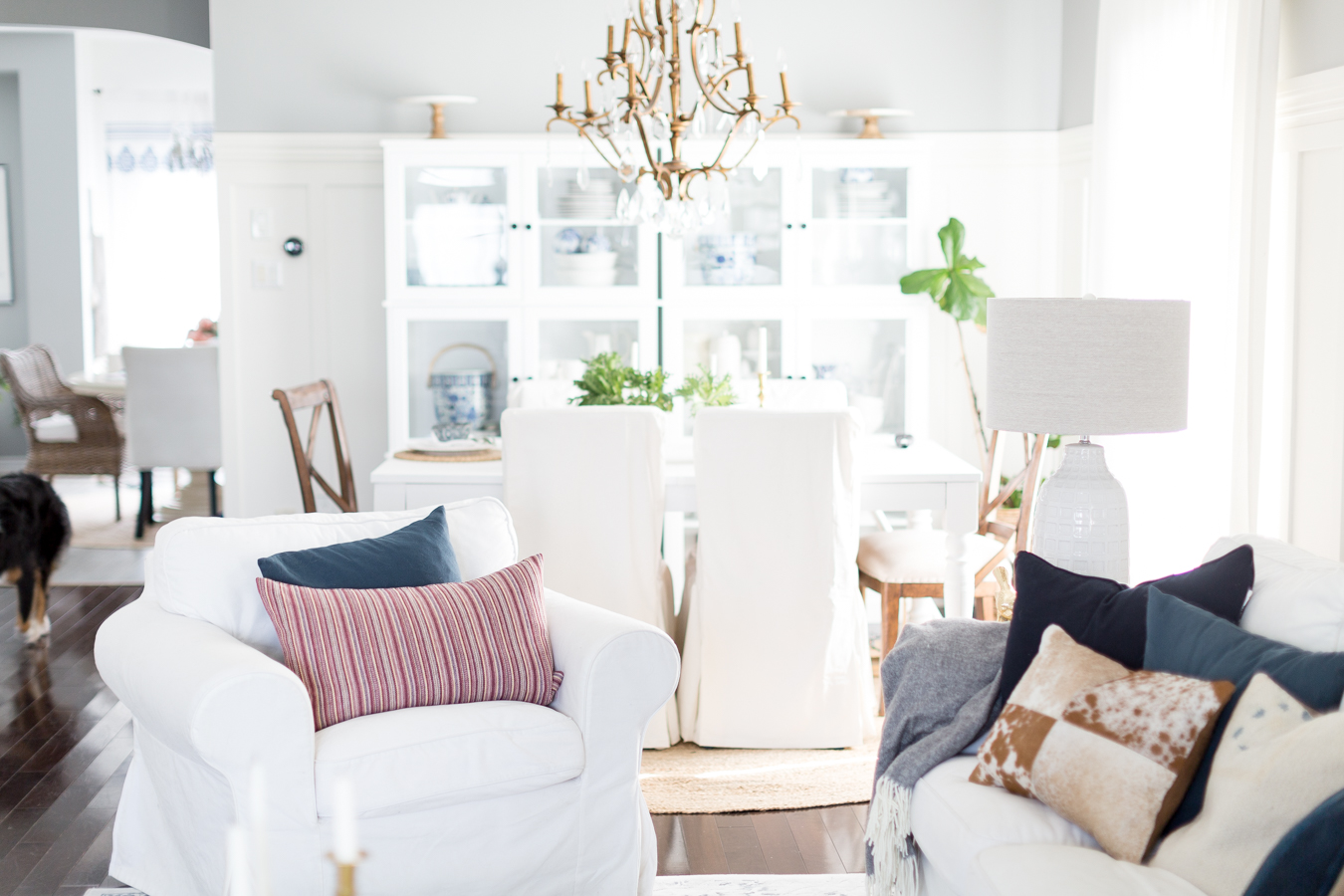 There you go, our living room with simple touches of fall. I hope you can come back next week to see our front porch as well as an entire home tour…:)
And please visit my amazing friends below. Thank you so much for stopping by.
Much love,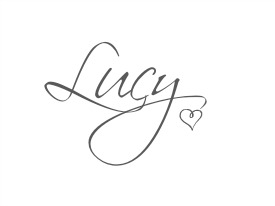 Ella Claire | Miss Mustard Seed | French Country Cotage | Love Grows Wild
City Farmhouse | Craftberry Bush | Rooms for Rent | Jennifer Rizzo
Nesting with Grace | Shades of Blue Interiors | My Sweet Savannah | Dear Lillie
Liz Marie Blog | and our lovely featured guest, Zevy Joy