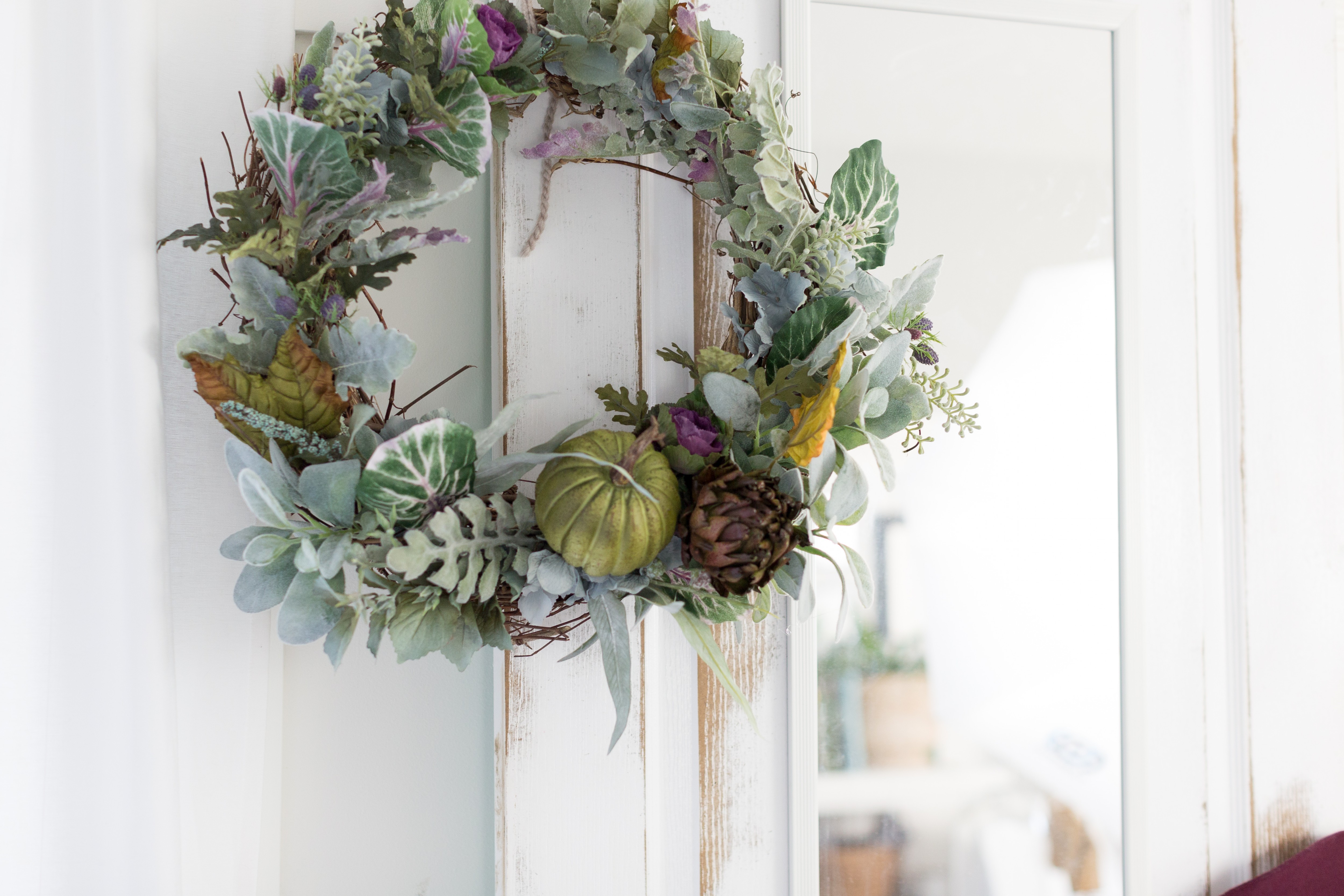 Hi again and happy August 1st!
Yesterday's post was all about embracing summer and yet here I am thinking about fall. I know, I know…please don't be mad. To be perfectly honest, I'm still in summer mode and don't intend to abandon those feelings just yet, but I took a trip to Michaels over the weekend and it got me thinking about fall decor and trying to decide this year's color scheme.
Do you remember this wreath from last fall? You can see how I made it HERE.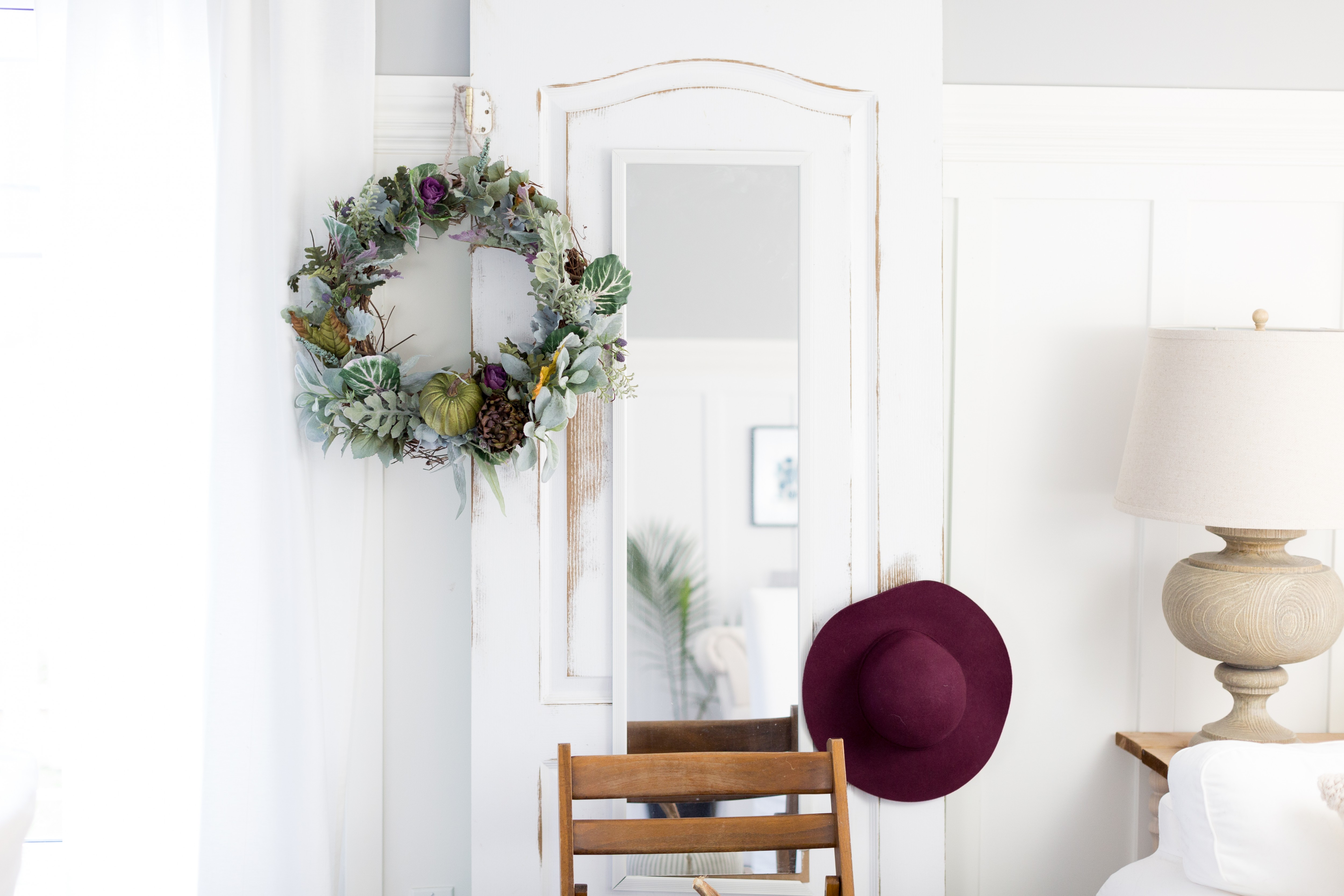 Well, I still love those soft neutral colors with little pops of plum…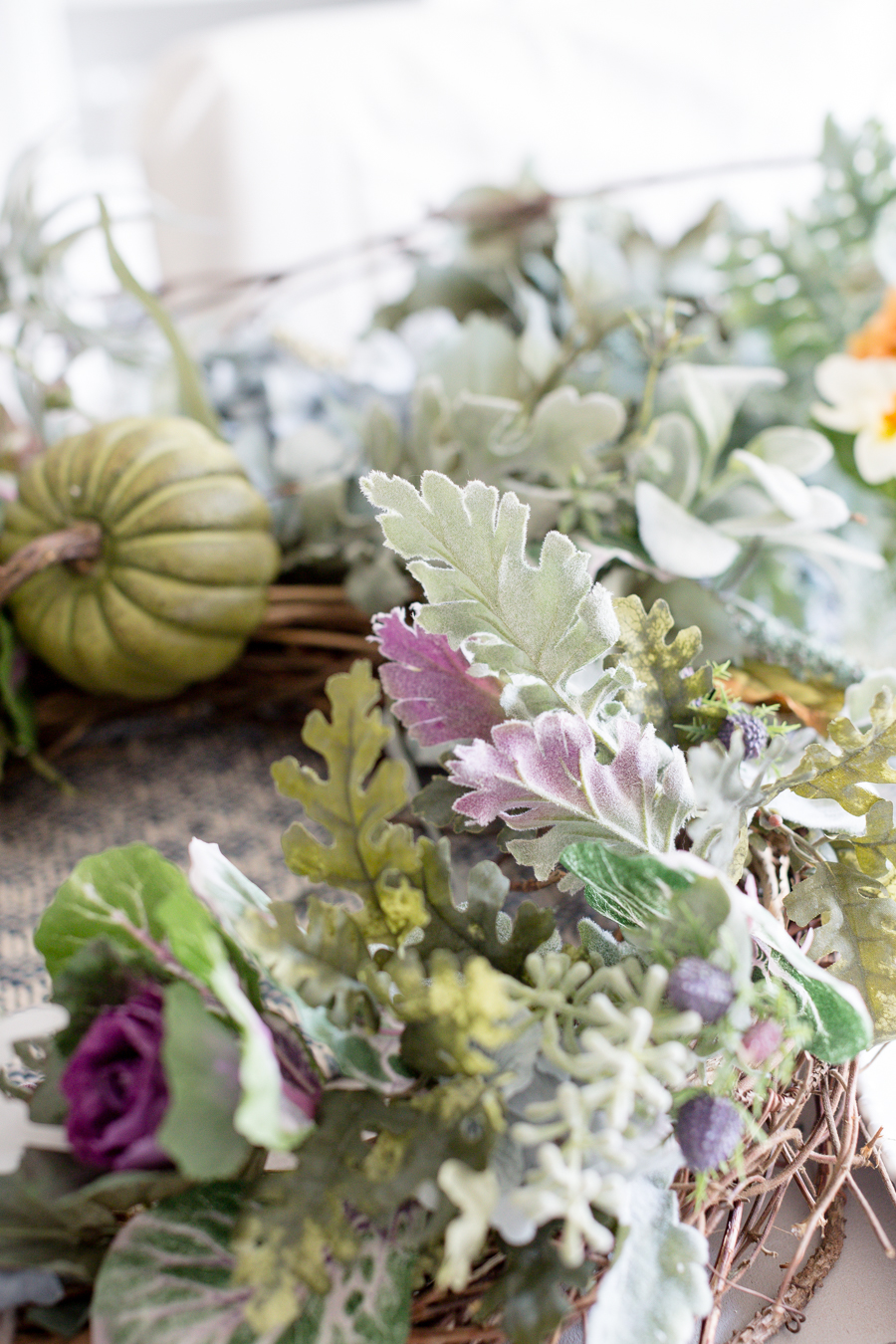 …so while at Michaels, I grabbed some more of those pretty florals to make a second wreath that will eventually adorn our front doors.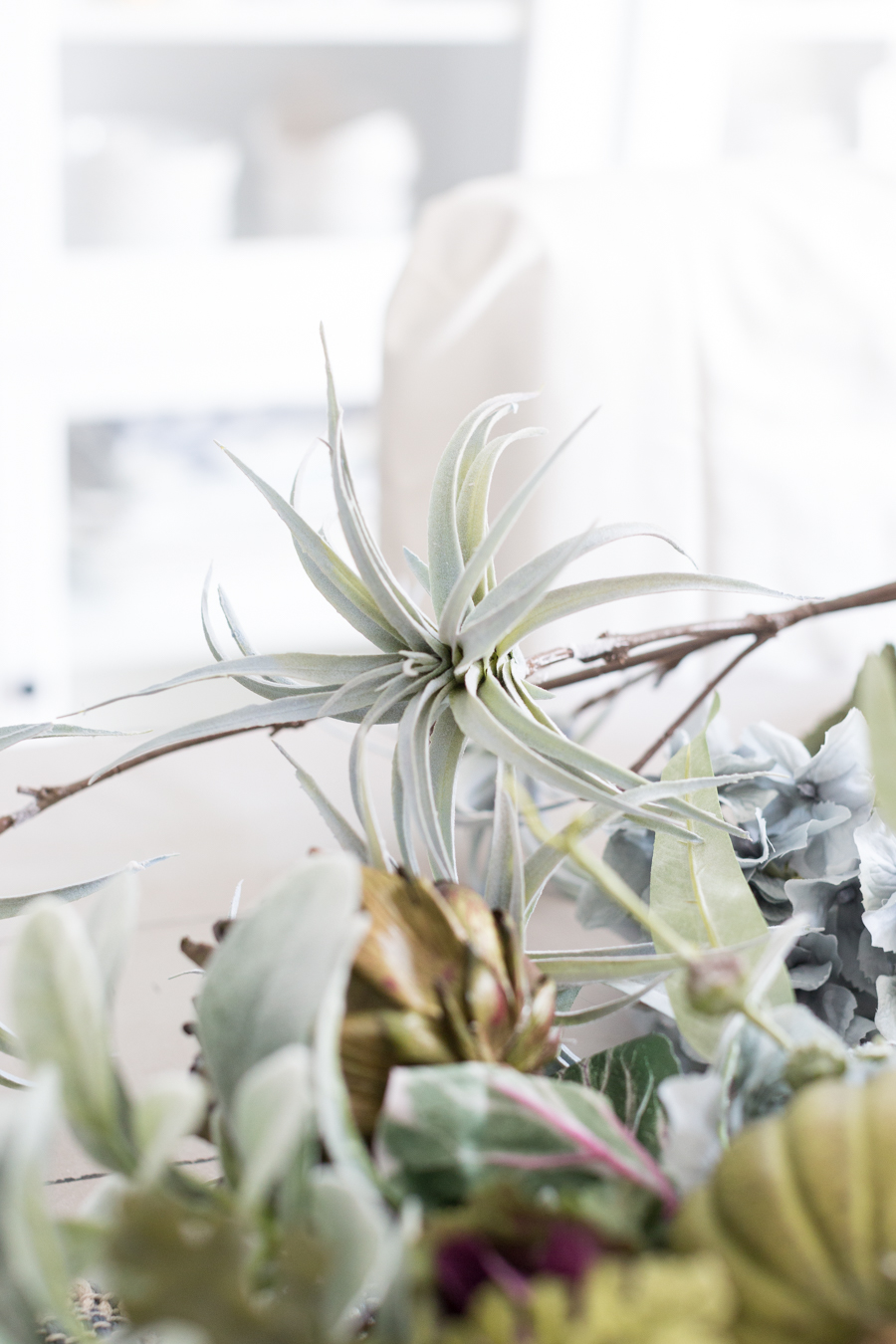 I also picked up this gorgeous air plant pick. Isn't it awesome?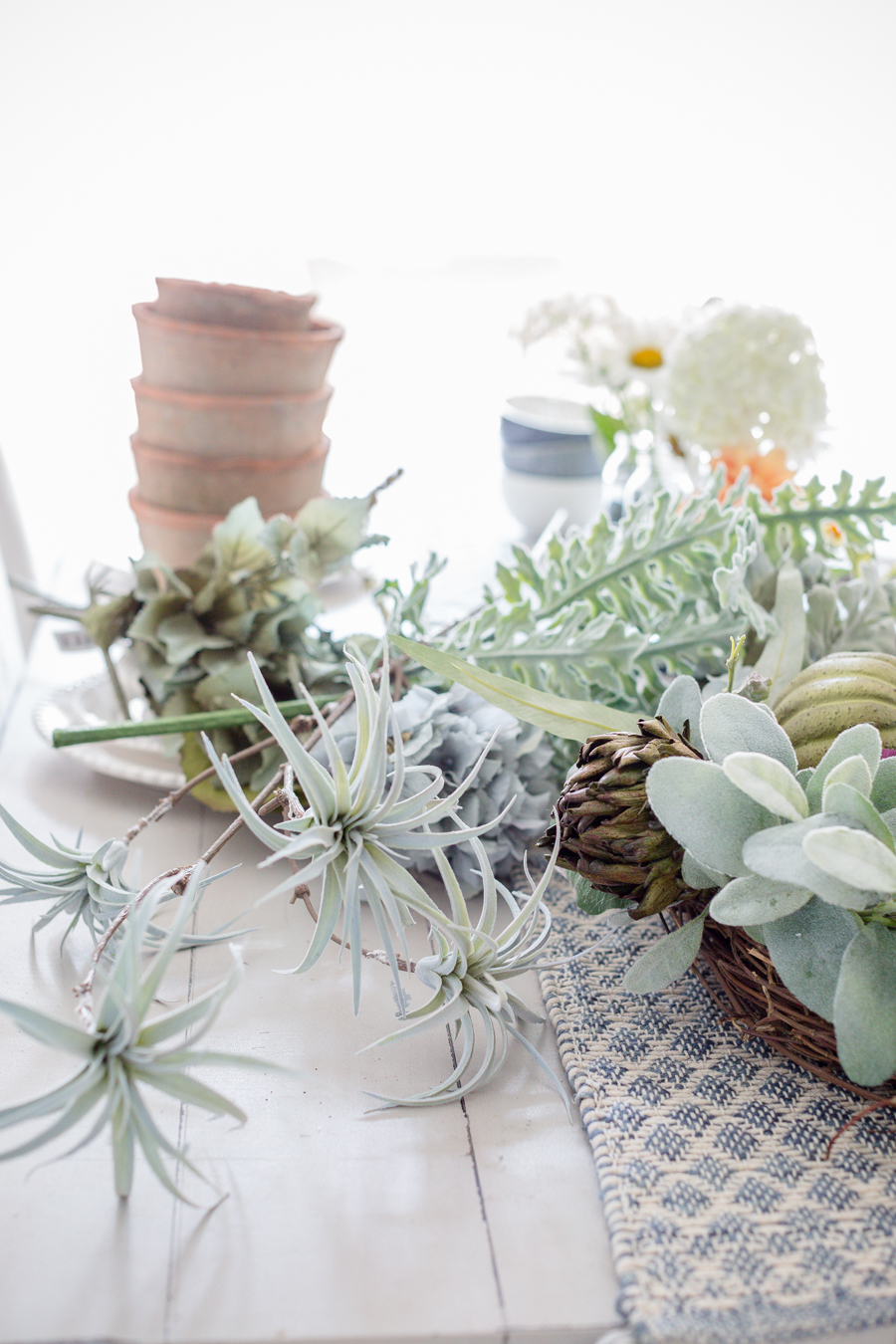 Though air plants would typically be considered more 'summery', I'm thinking of ways to incorporate it into the fall mix.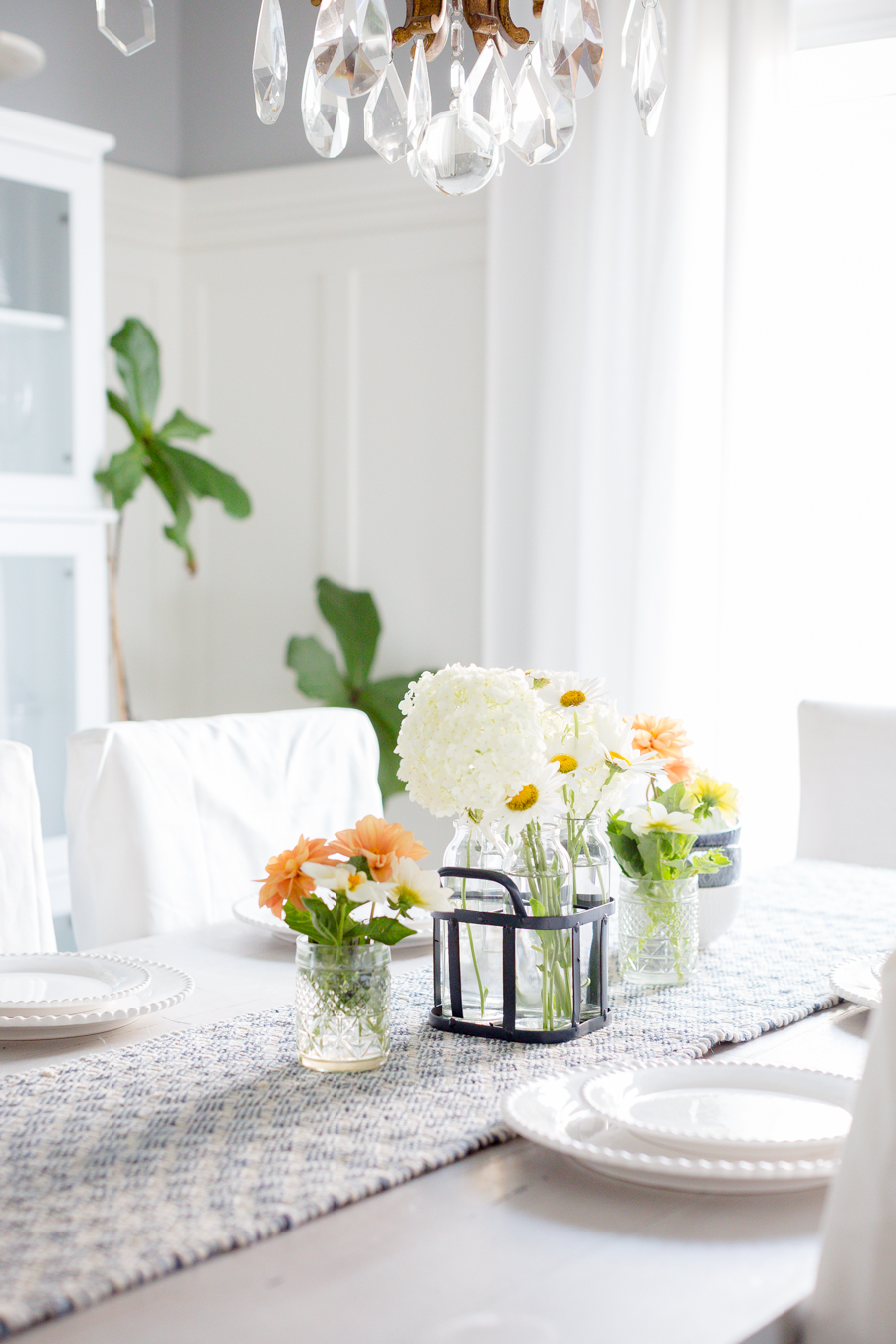 I also grabbed this adorable little jar caddie and filled it with flowers from my momma's garden…:)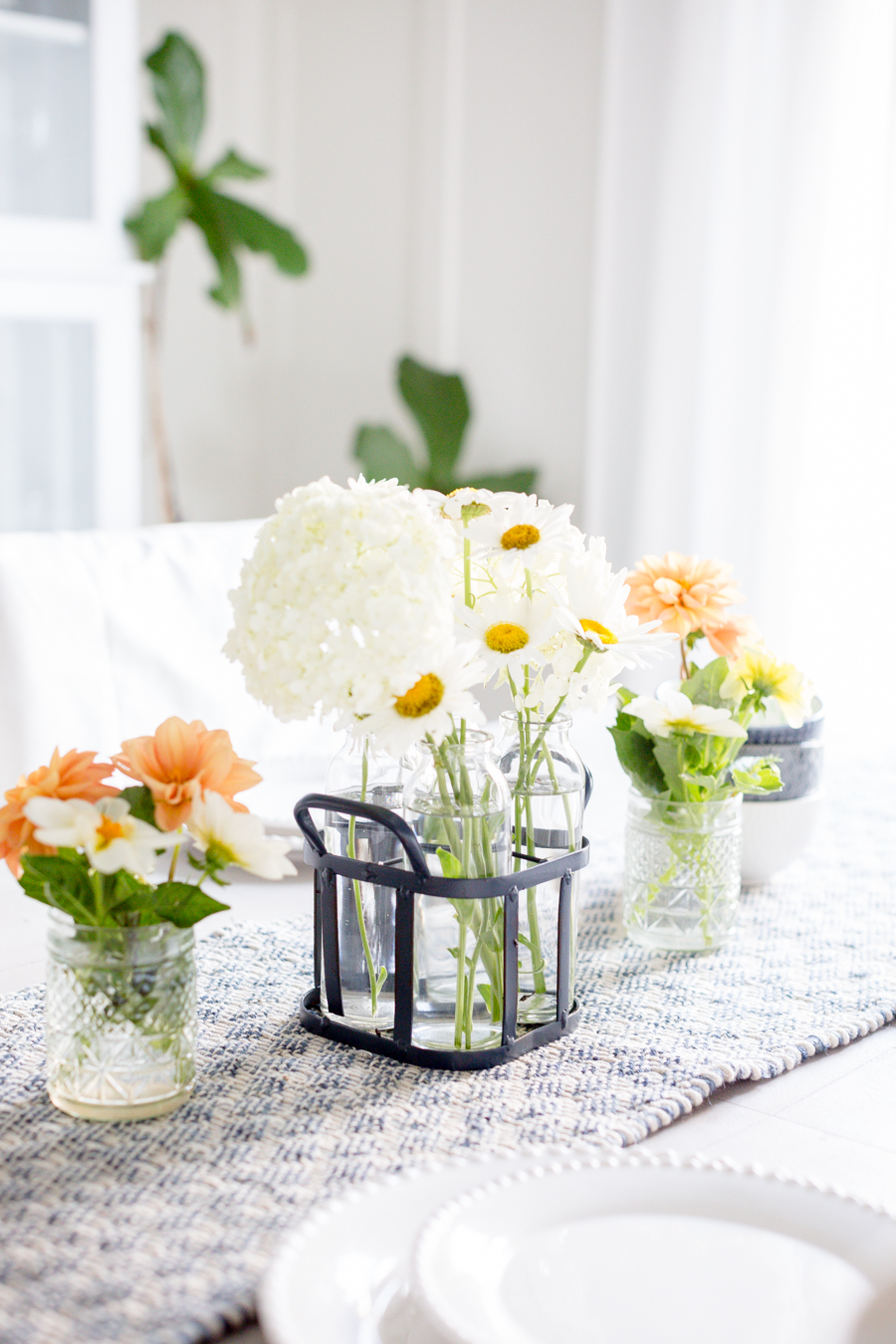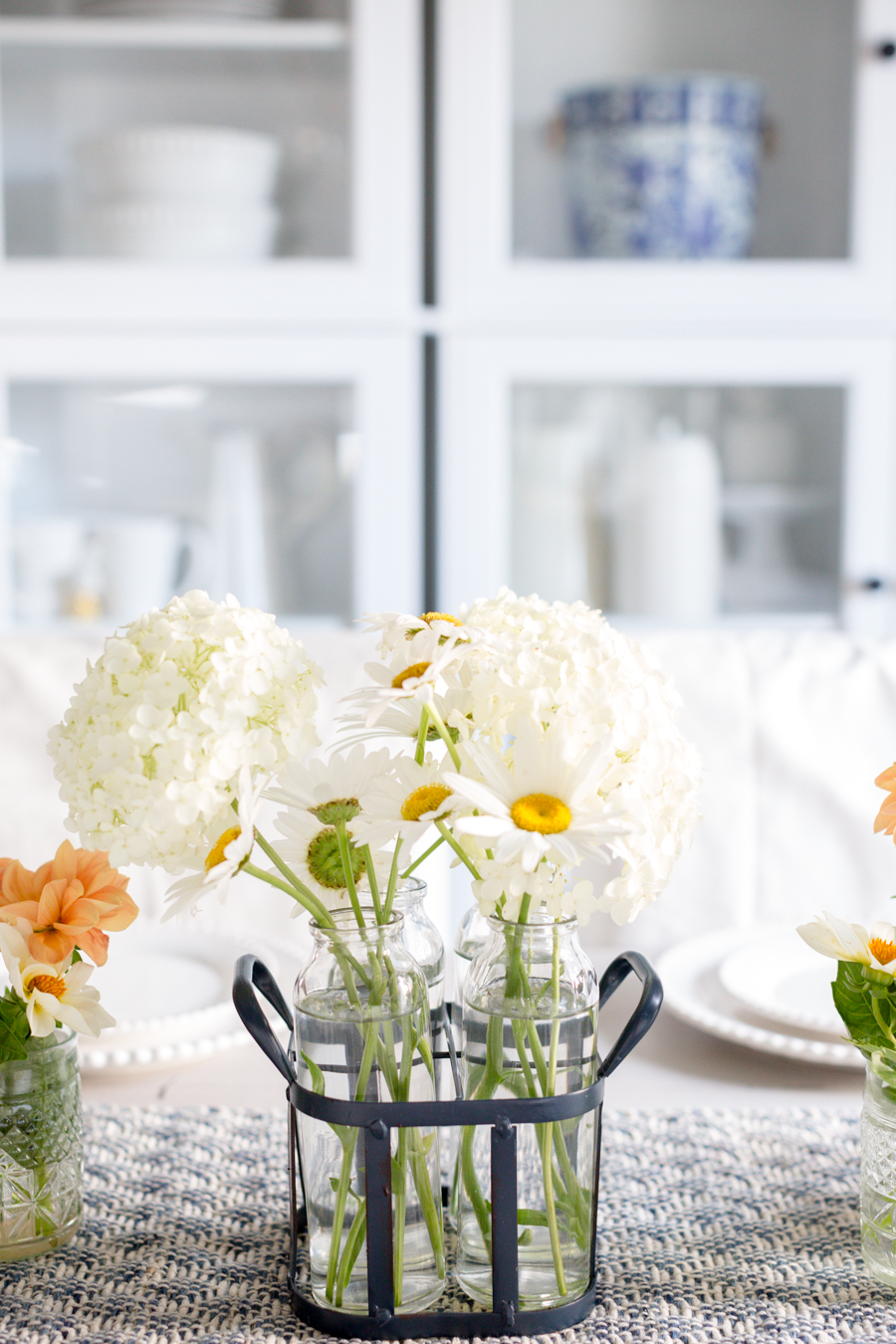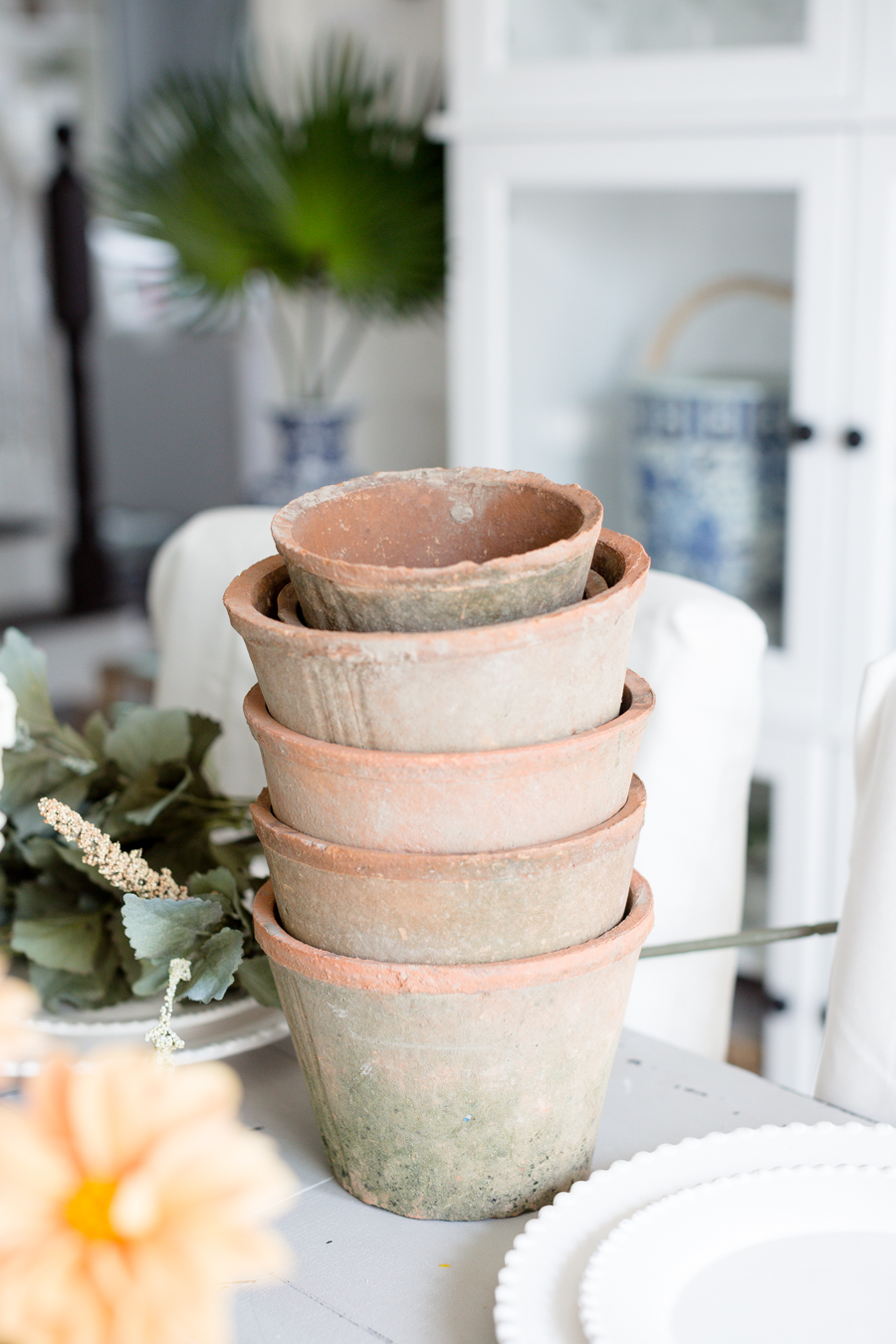 I couldn't leave without picking up some discounted items at 70% off!!
Aaaannnndddd this was very 'blogger like' of me, but I happened to have my camera in the car with me so I grabbed it and took photos of the fall goodness for you. Maybe you'll also be inspired by something you see and get your fall wheels turning…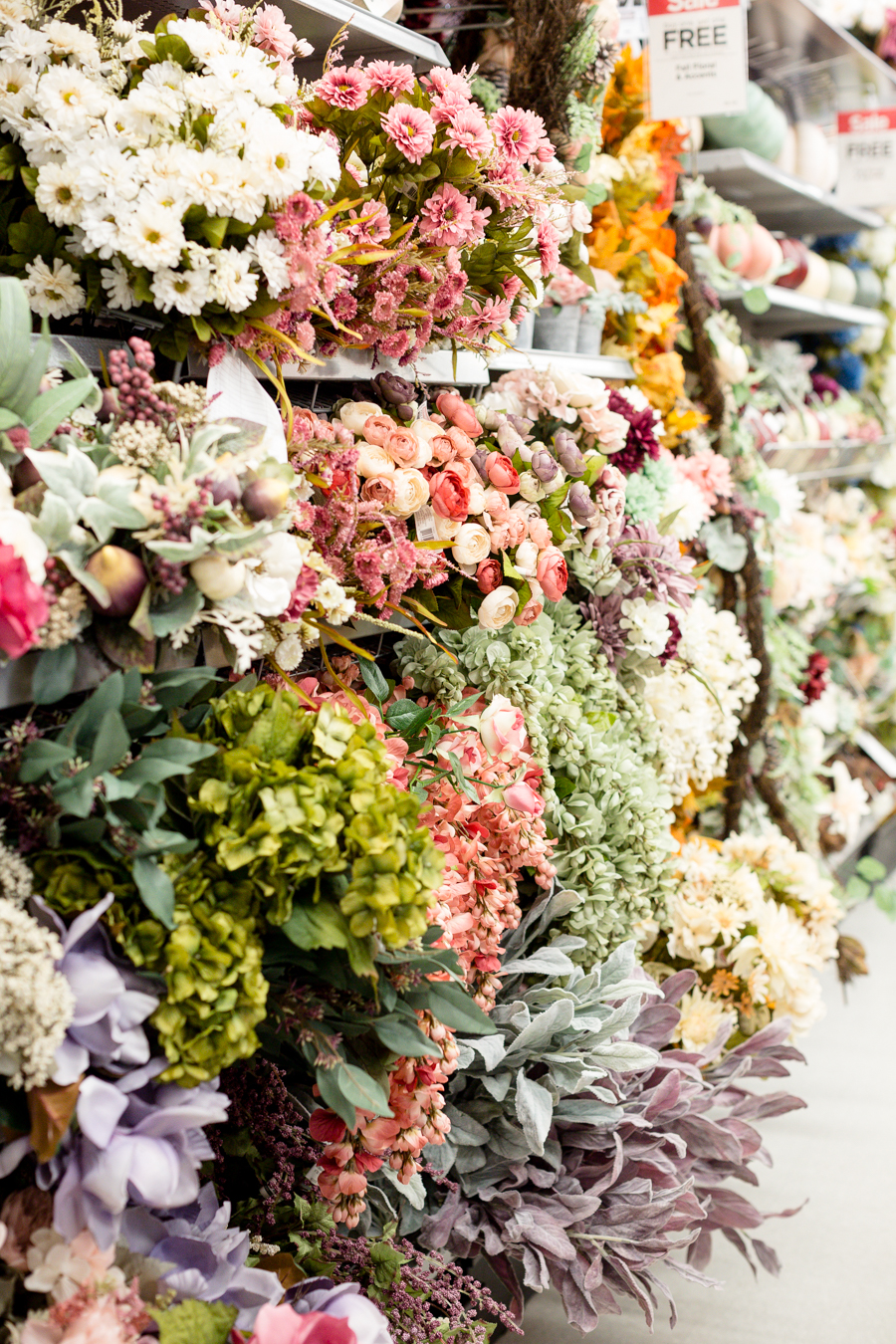 As you can see, the pinks and lavenders seem to be this year's trending fall color…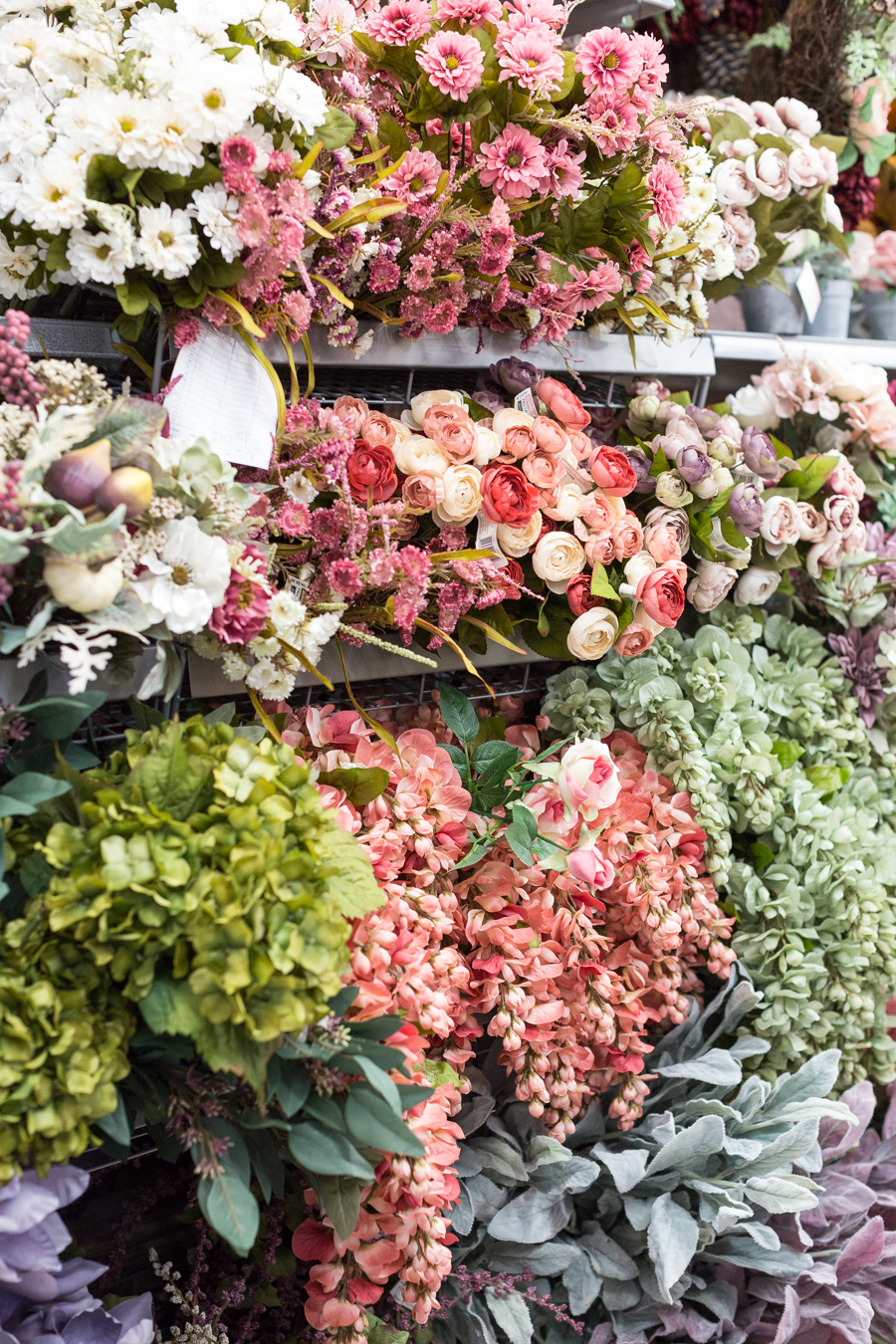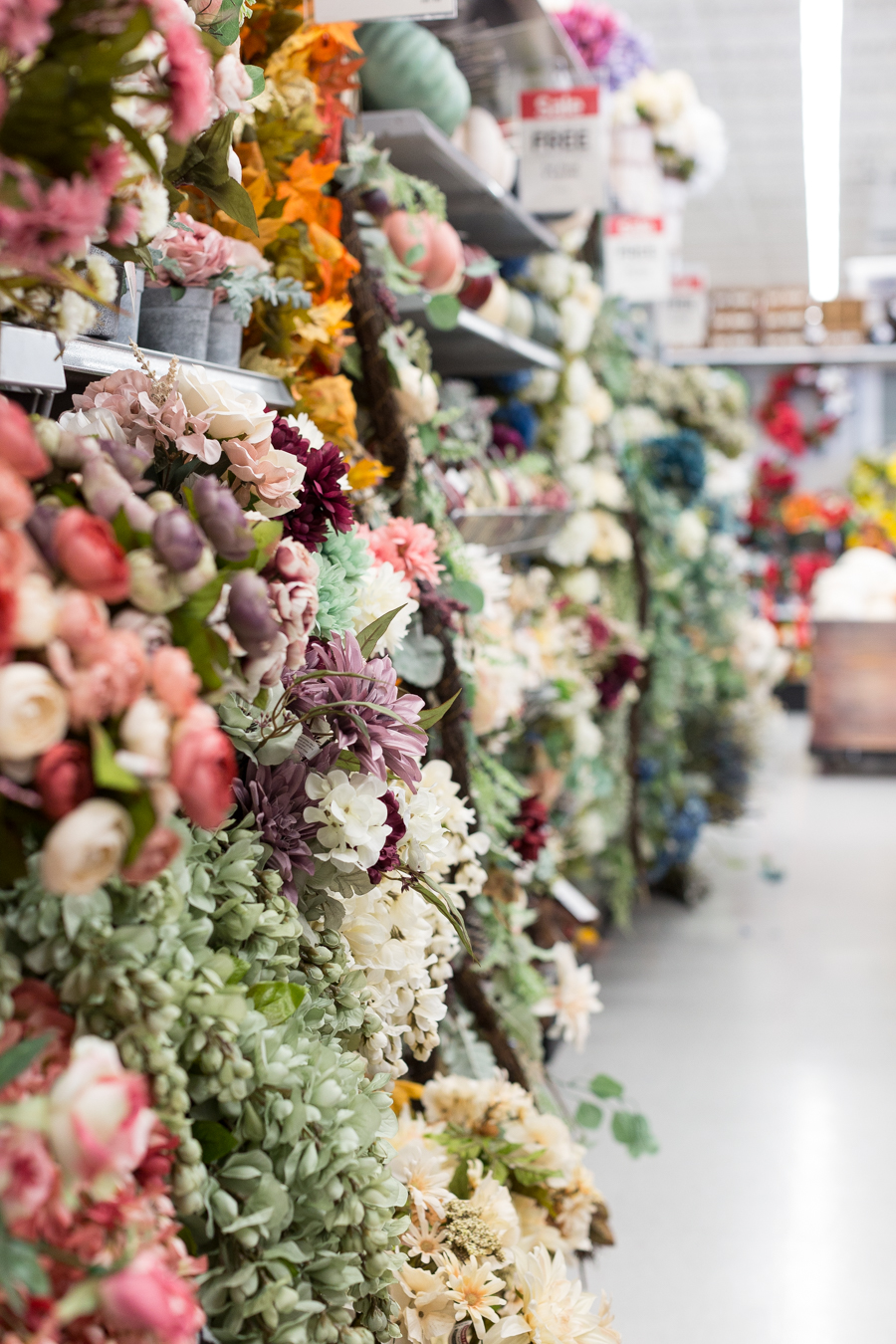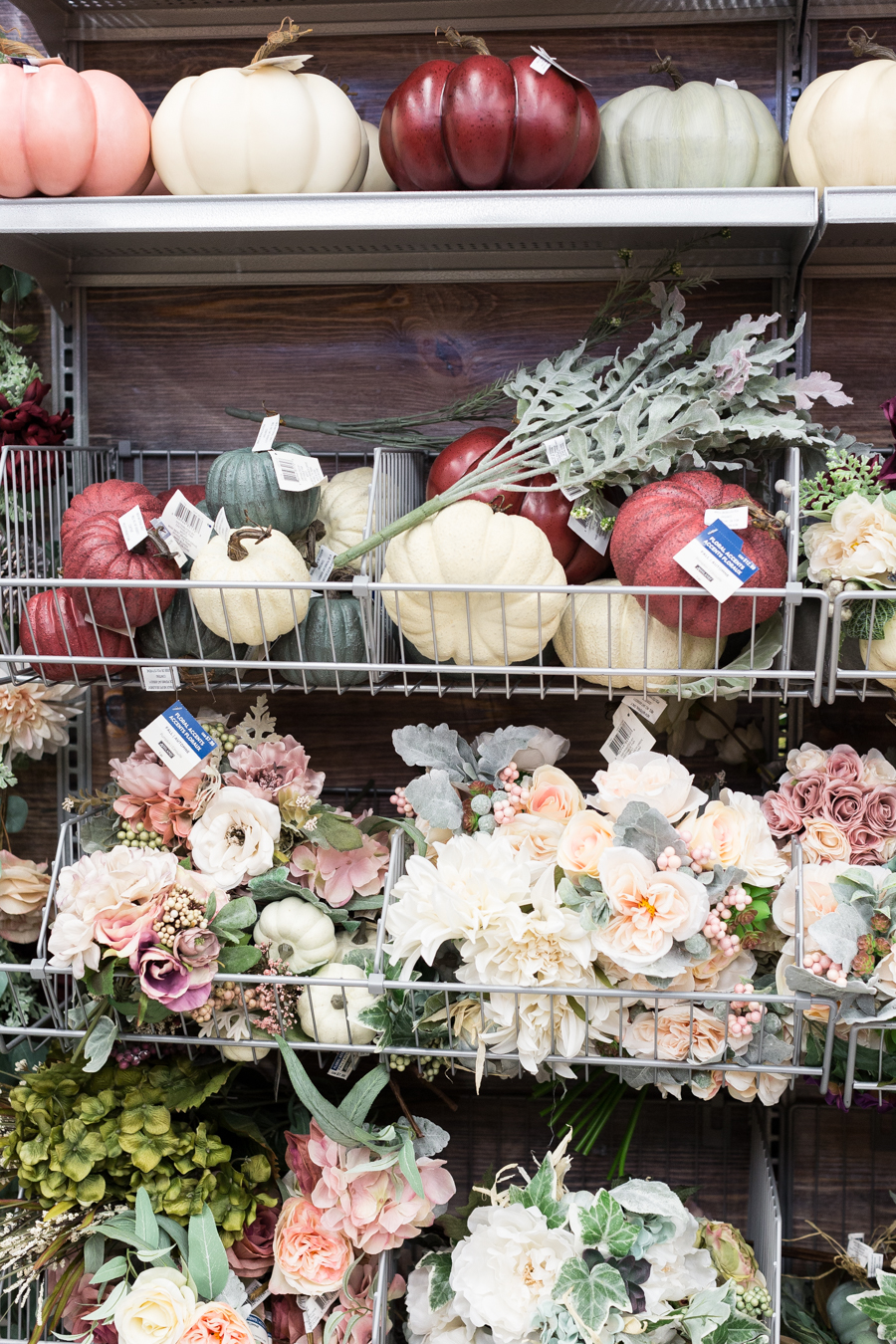 Look at those pretty pink and burgundy pumpkins. How pretty are they?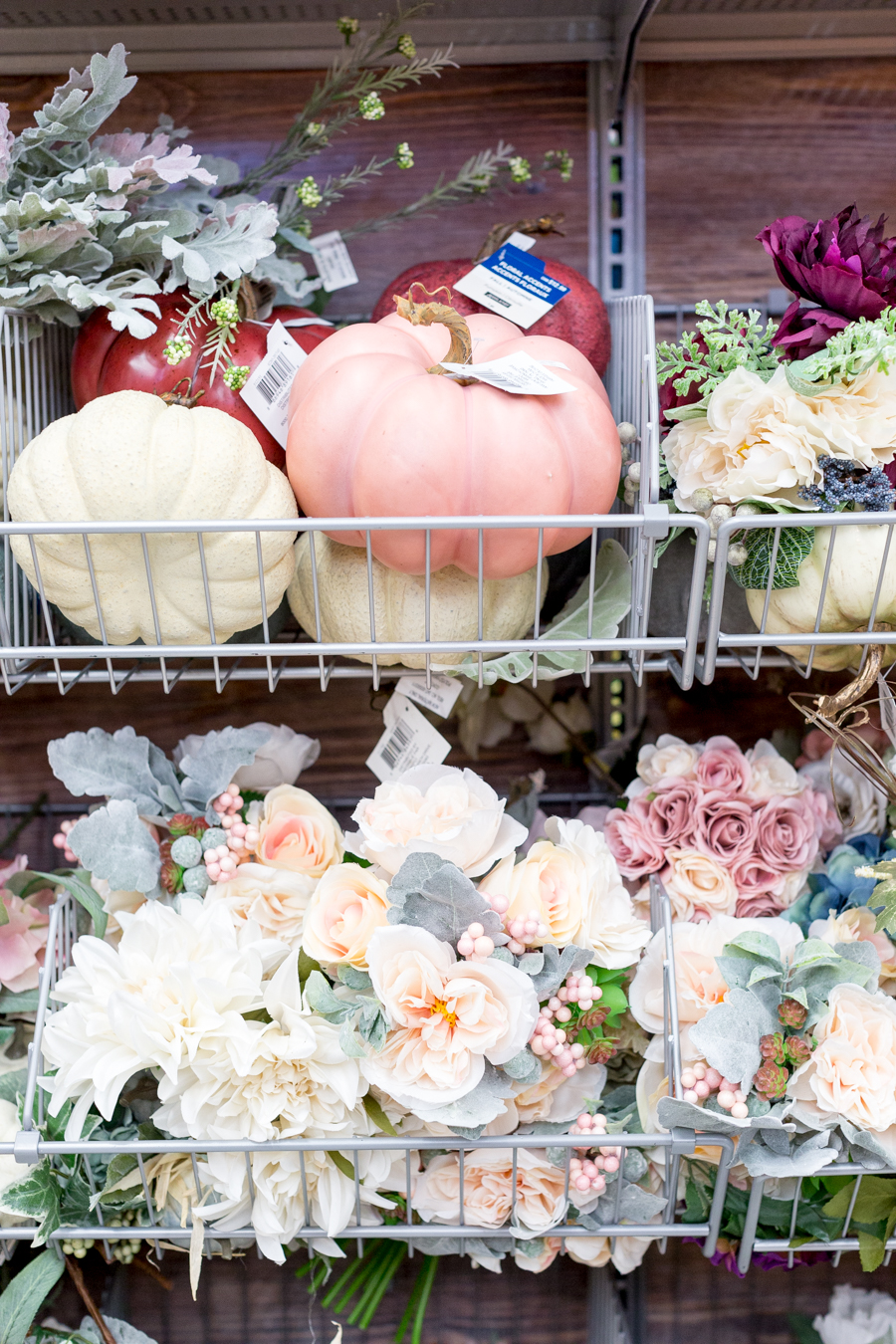 It's such a soft and feminine take on fall. It reminds me of my fall table of last year HERE.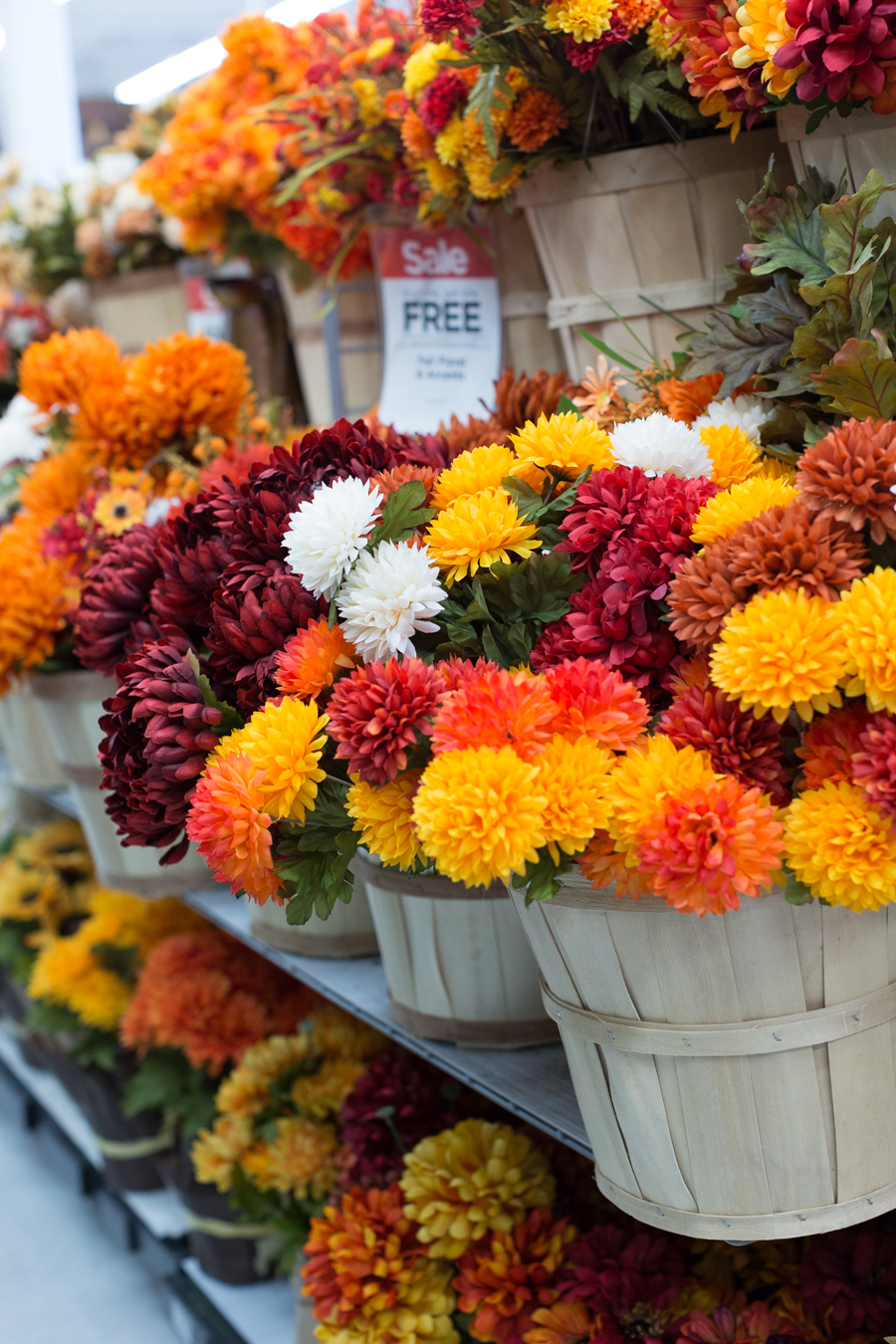 They of course also have the traditional fall with all the rich warmer tones…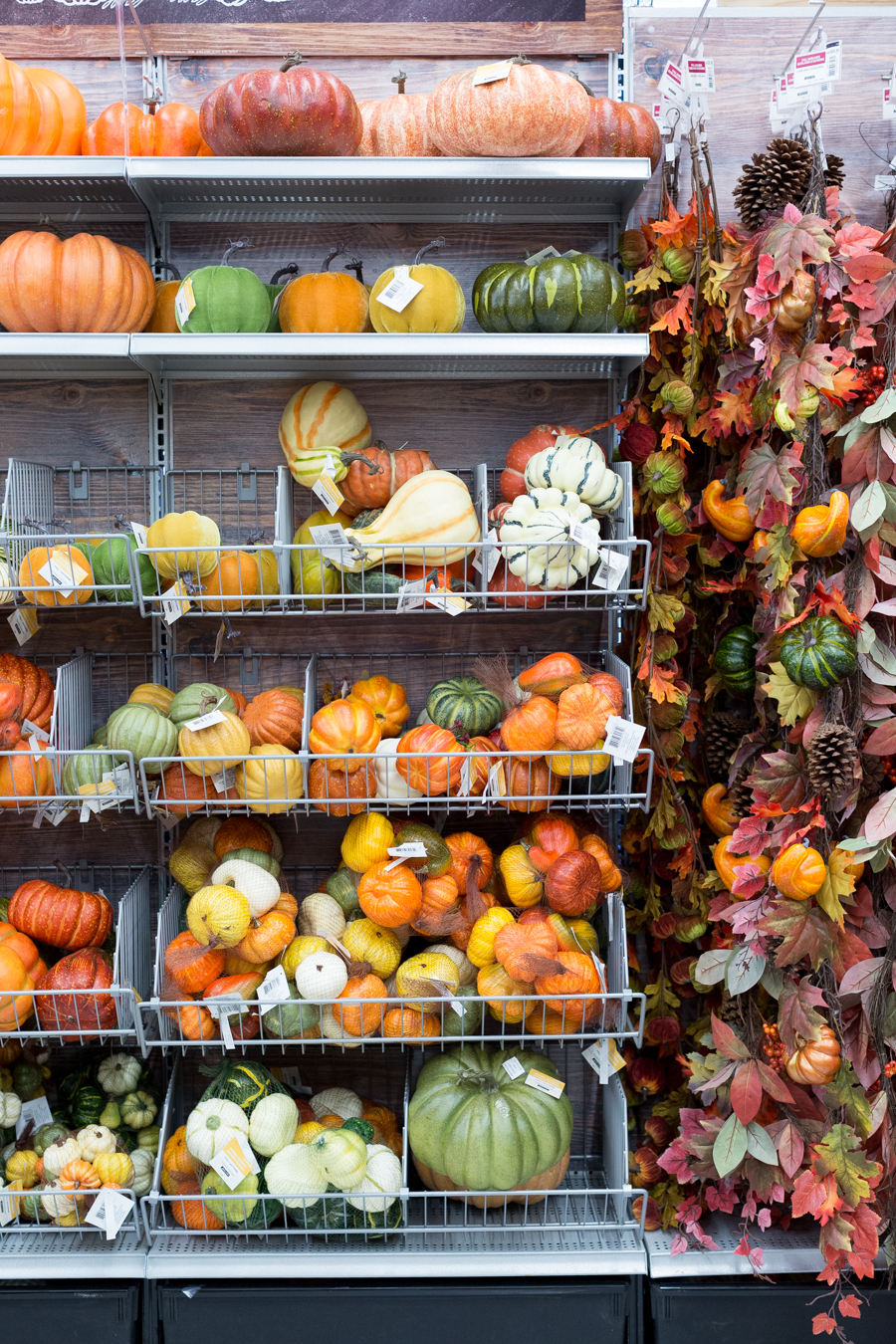 All kinds and sizes of pumpkins…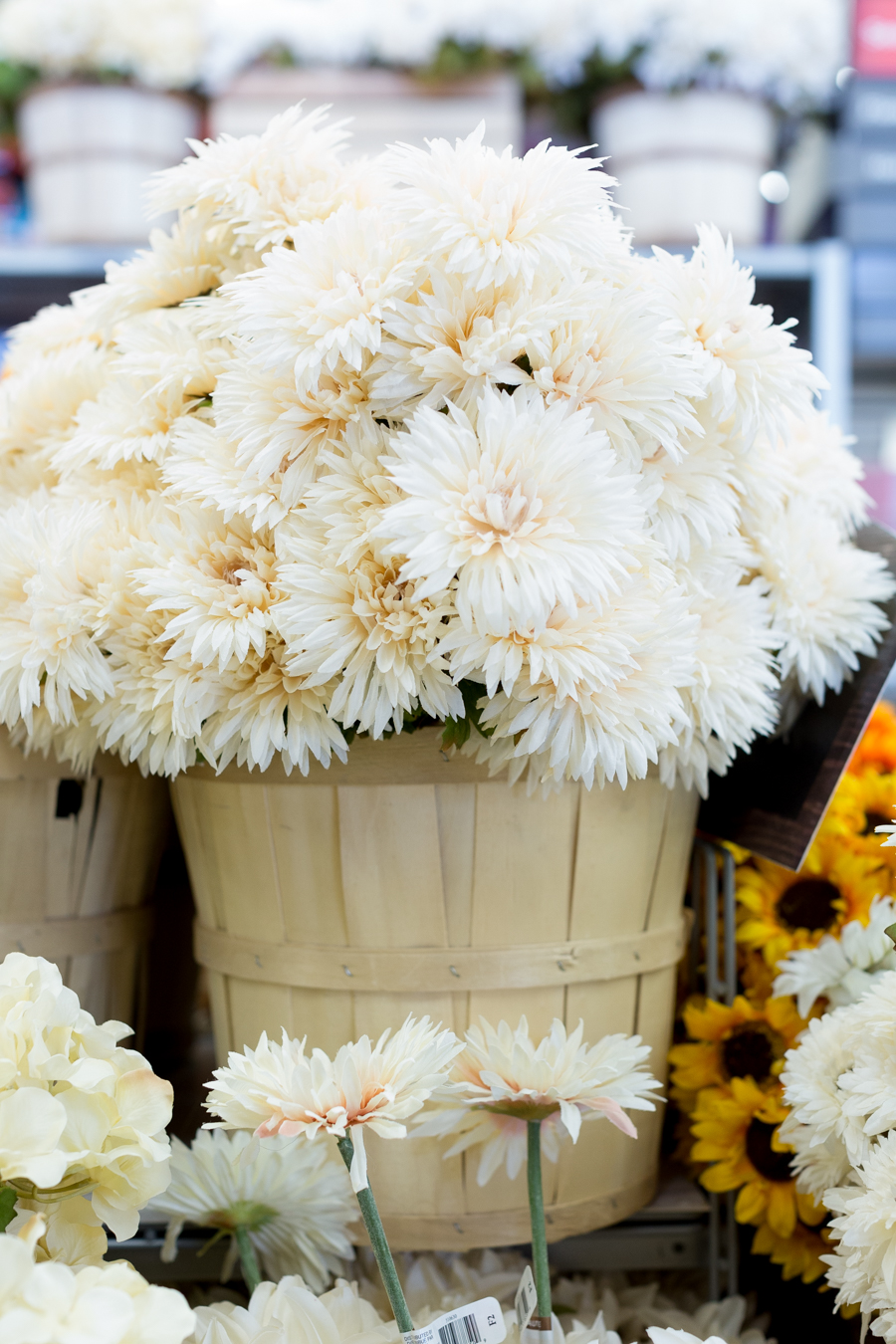 This particular display caught my eye…so pretty!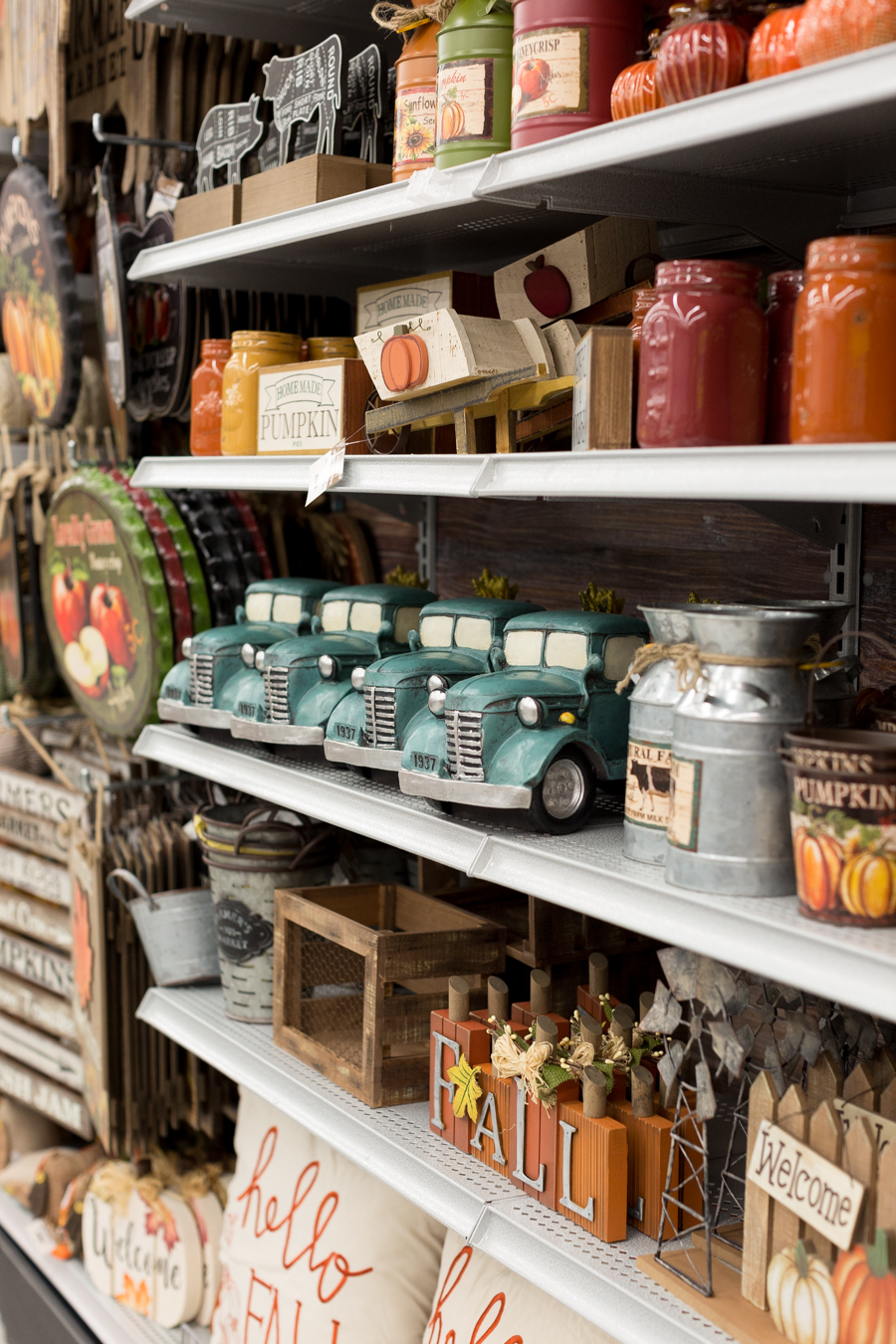 And how about those little vintage trucks?  Adorable.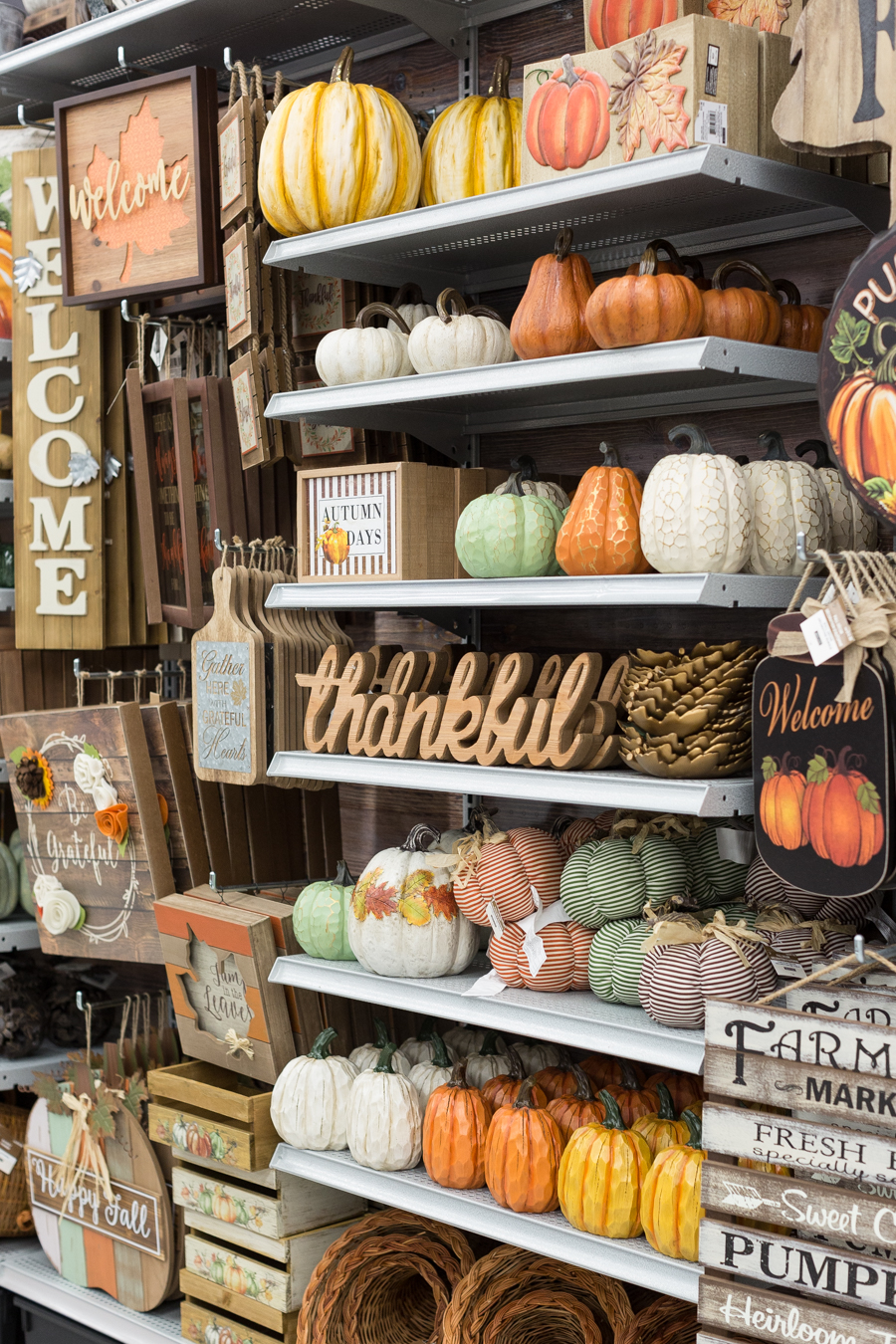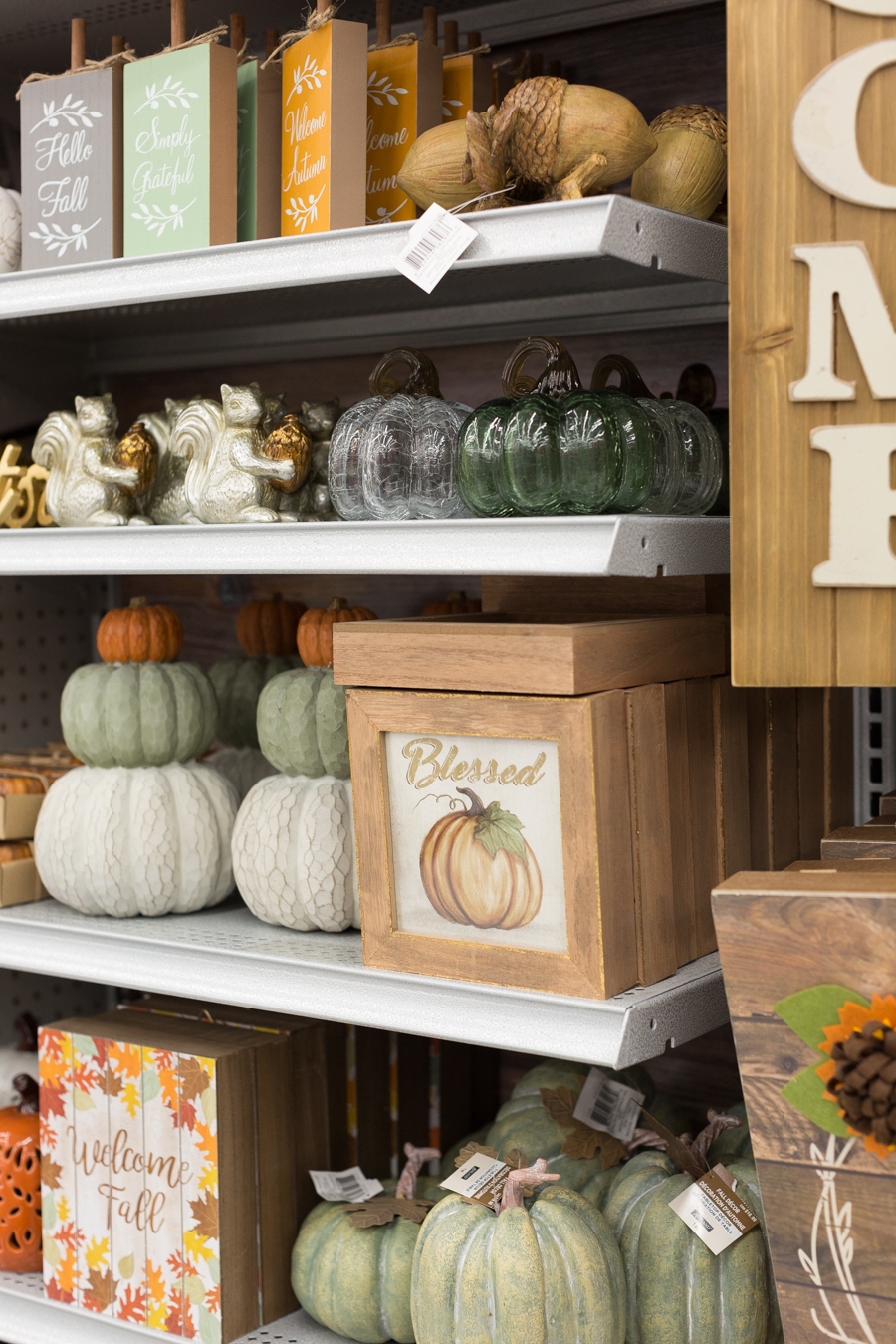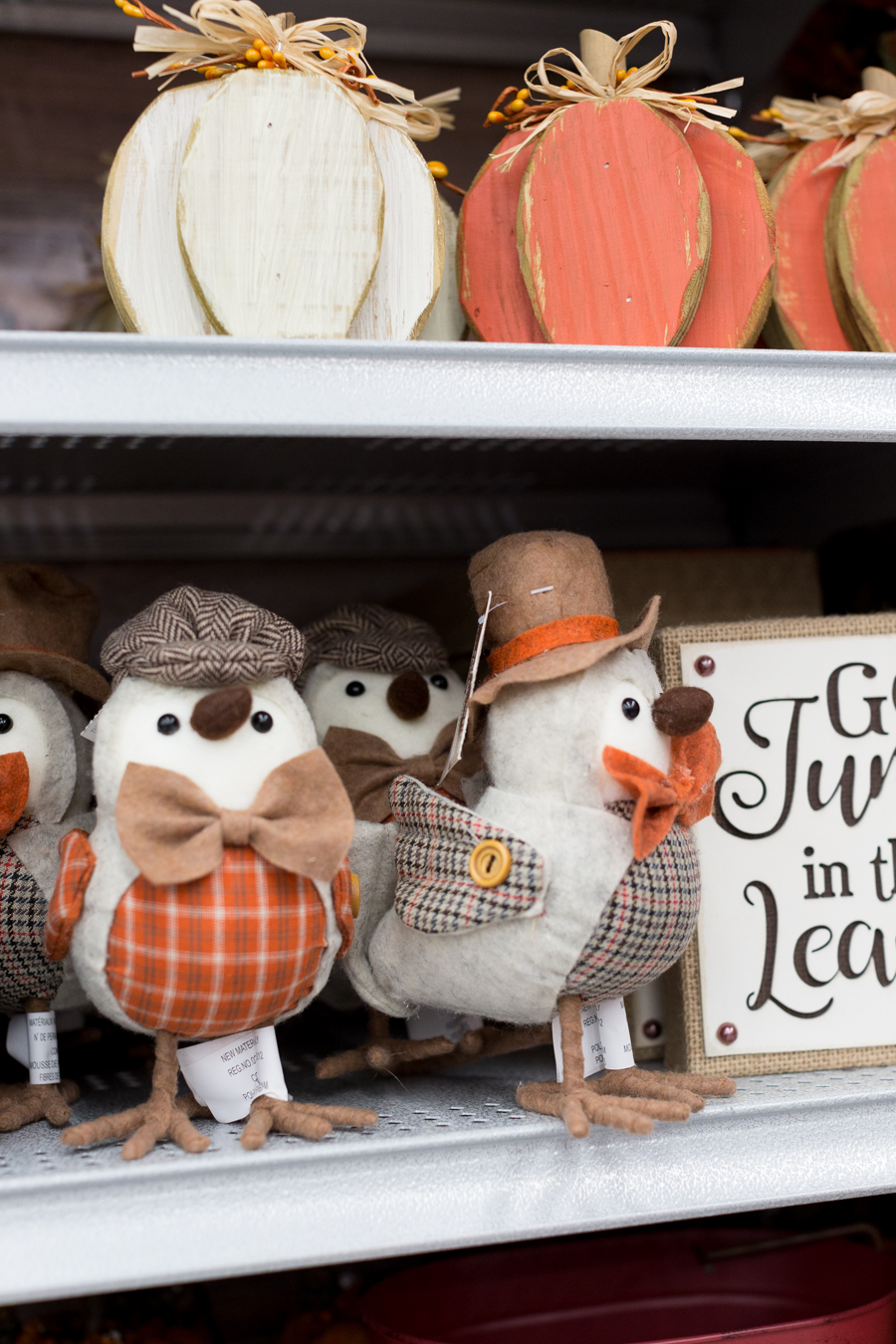 Soooo cute!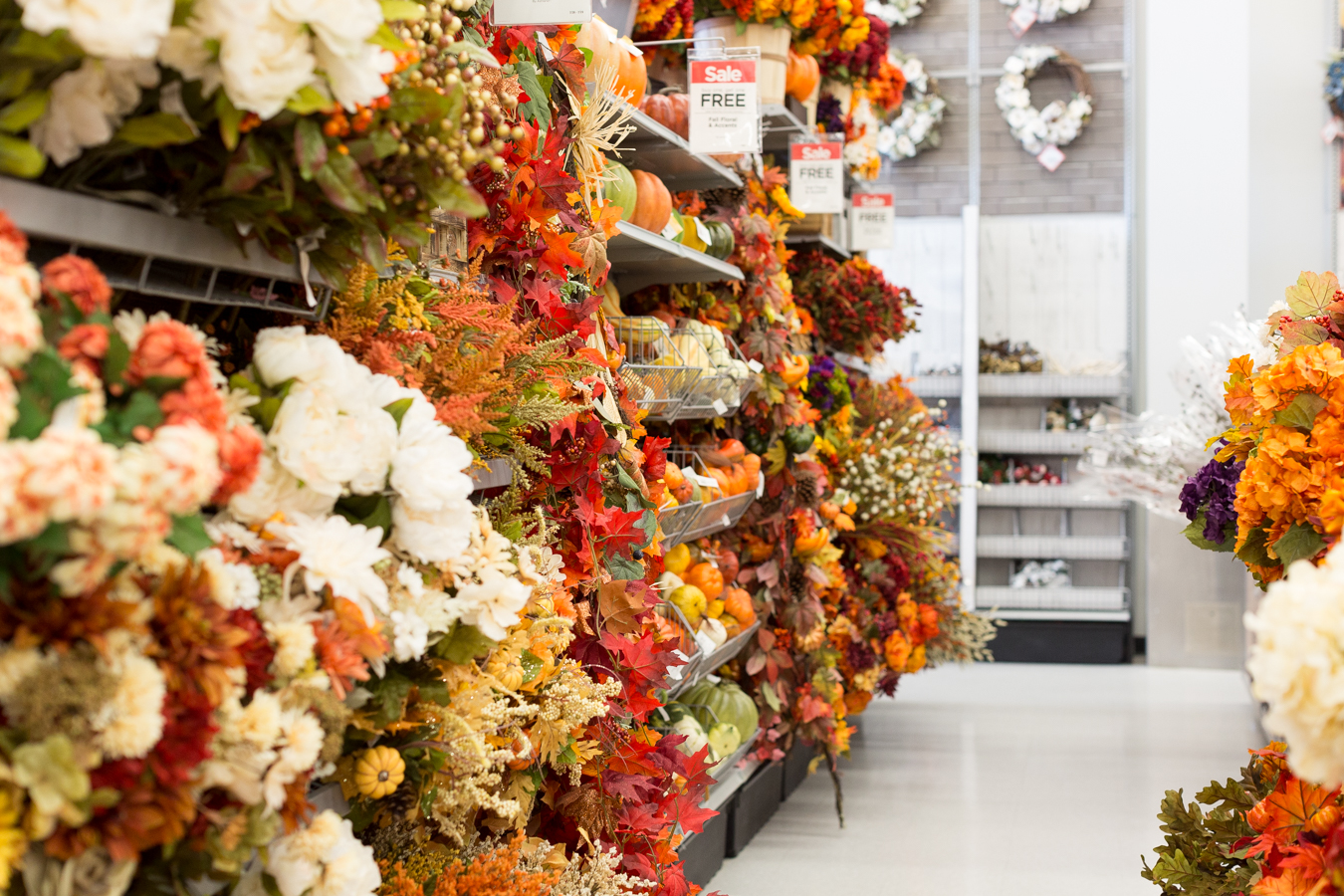 Well as you can see, Michaels is your destination for on-trend fall floral and decor, making it easy to decorate for any personal fall style.
My friends at Michaels want to see your own fall haul by using the hashtag #fallhaul. They are so great at featuring people every day, so who knows…the next feature might just be you! 🙂
So what do you think? Are you inspired for fall yet, or are you still in summer mode?
Let me know in the comments below and please make sure to visit Michaels' blog, The Glue String, to see the rest of the Michaels Makers' and their #fallhaul 🙂
I hope you have a beautiful day!
much love,