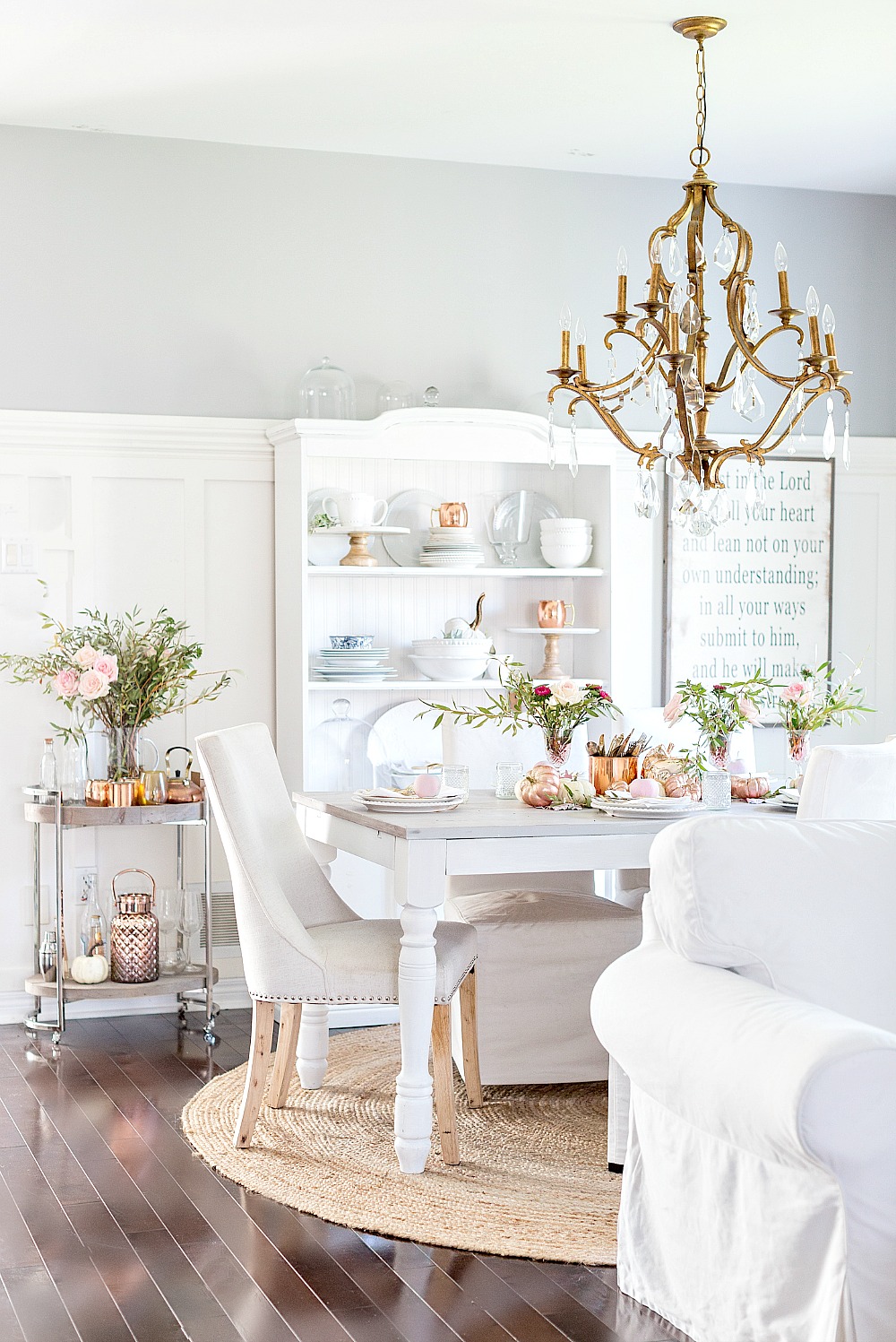 I love the timeless look of copper. In the past, I have incorporated it into a few tablescapes, but have noticed a new classic popping up of late – rose gold. Rose gold is like a modern take on copper and I love its soft look.  When I saw this month's DecoArt theme was metallics, I immediately knew what I wanted to do.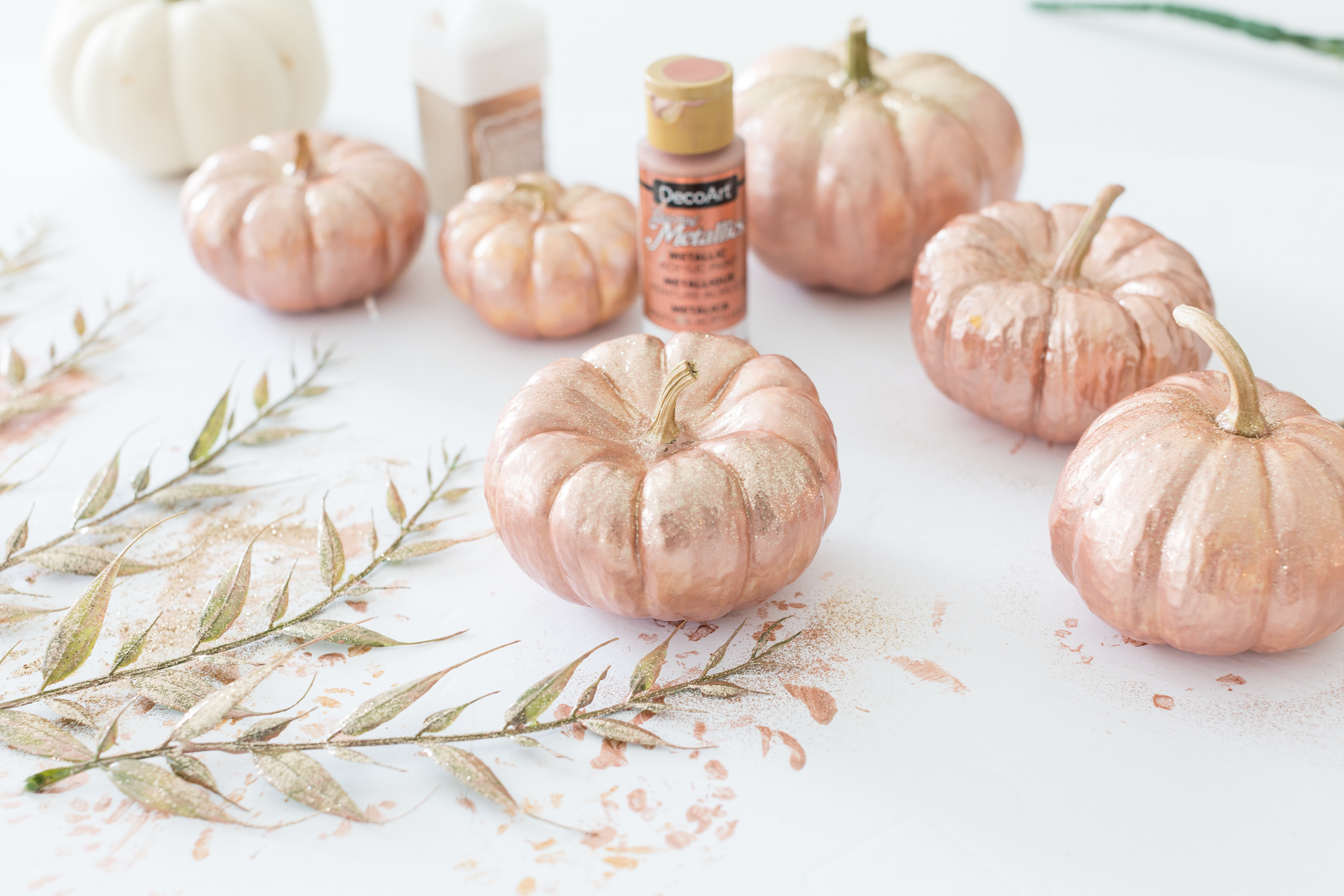 I used the rose gold dazzling metallic paint and you can find the entire line here. I simply painted some baby boo pumpkins and sprinkled them with some fine glitter. Darling, no?
I wanted to use a no- traditional palette for this tablescape and thought that pink would compliment the rose gold well. So off to the grocery store I went to purchase some pretty pink roses. I  also decided to paint some apples with pink paint acrylic paint for a little whimsy.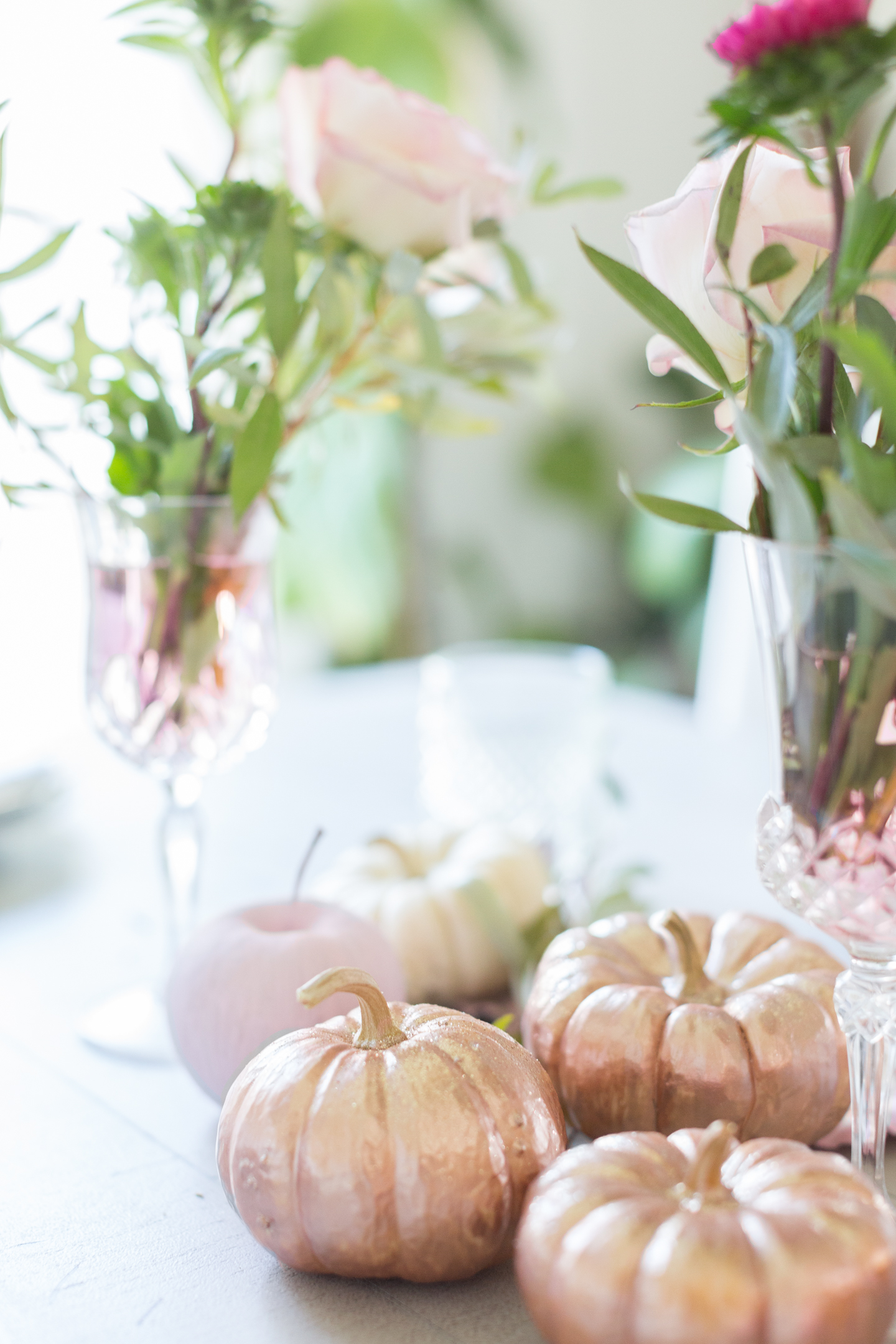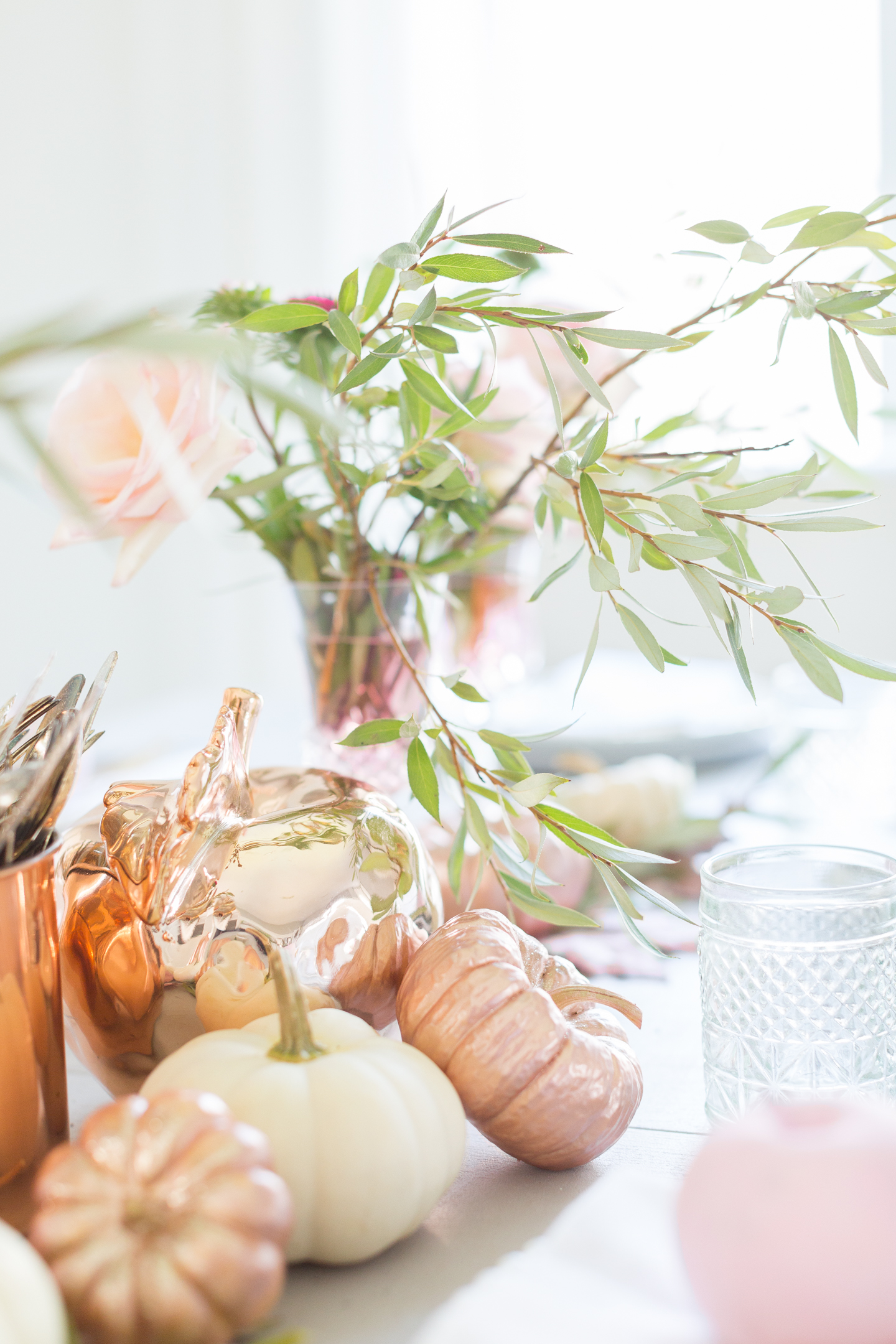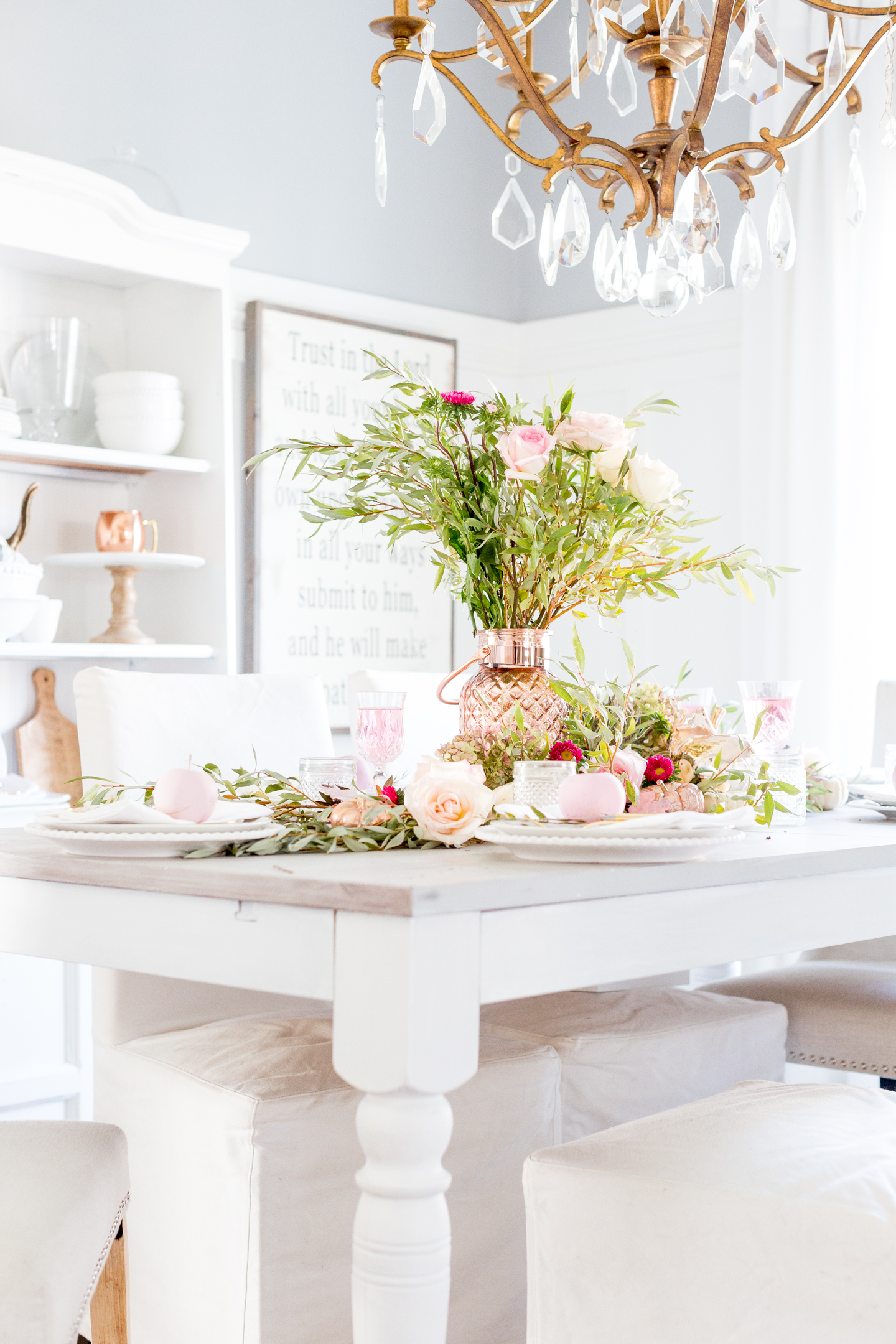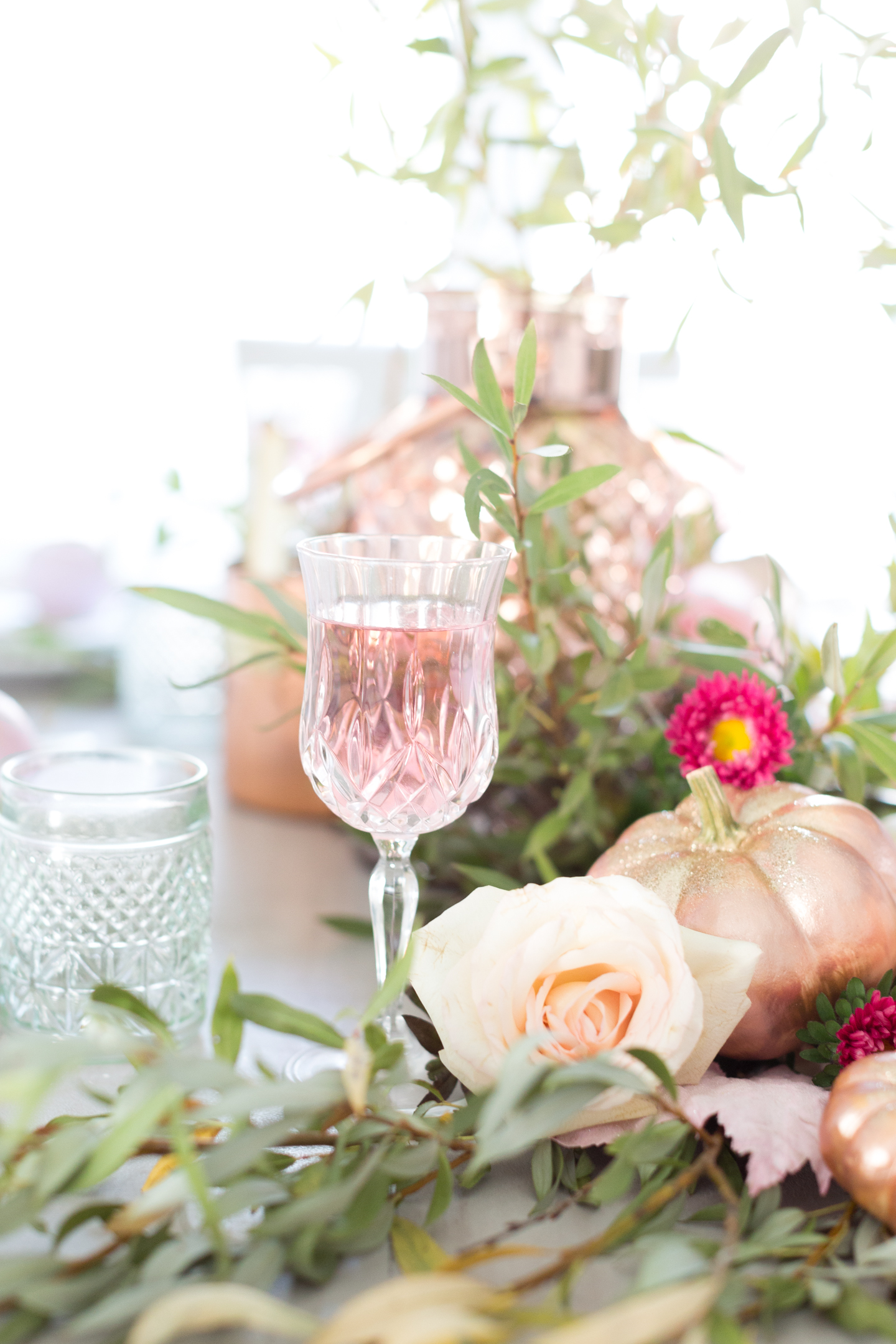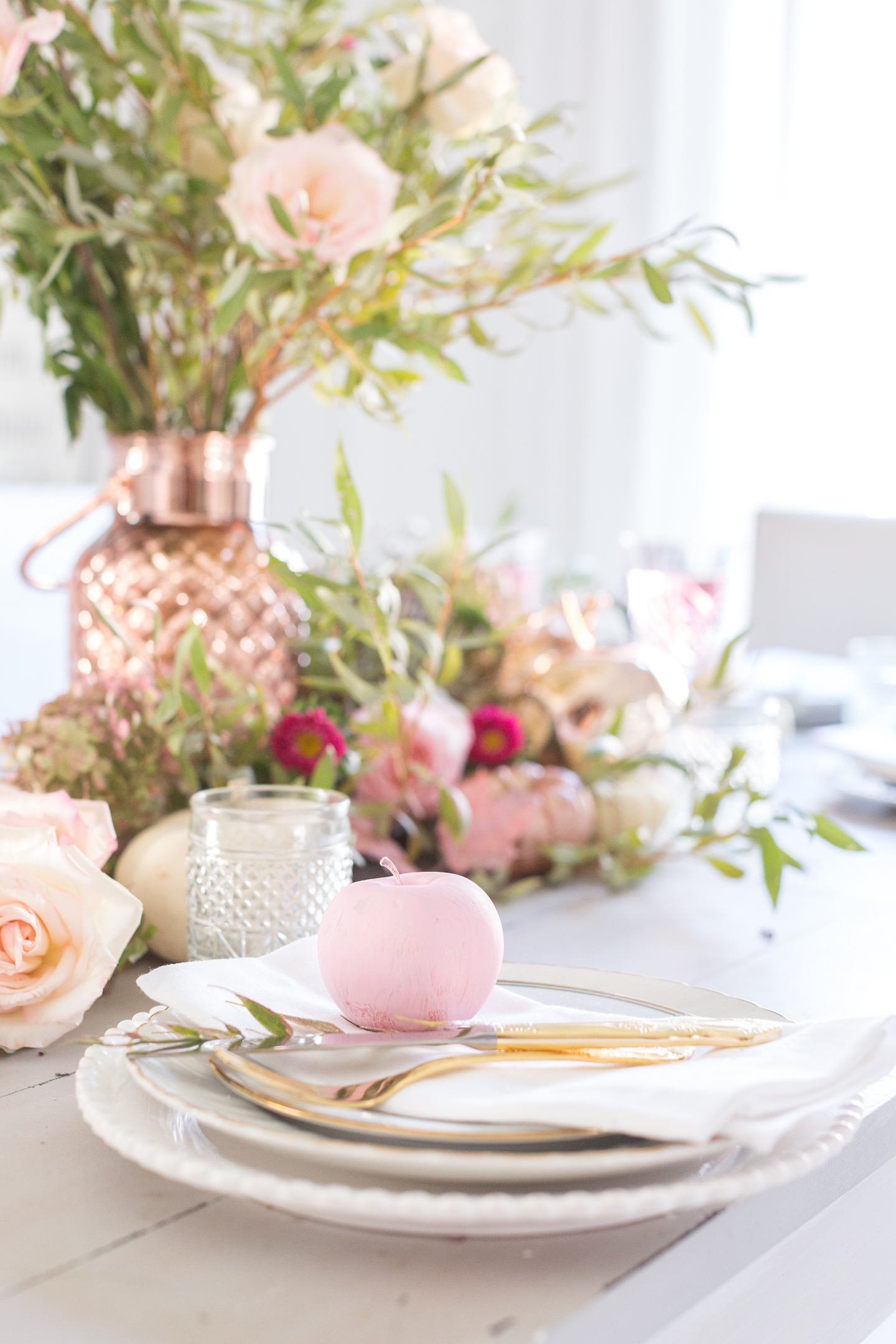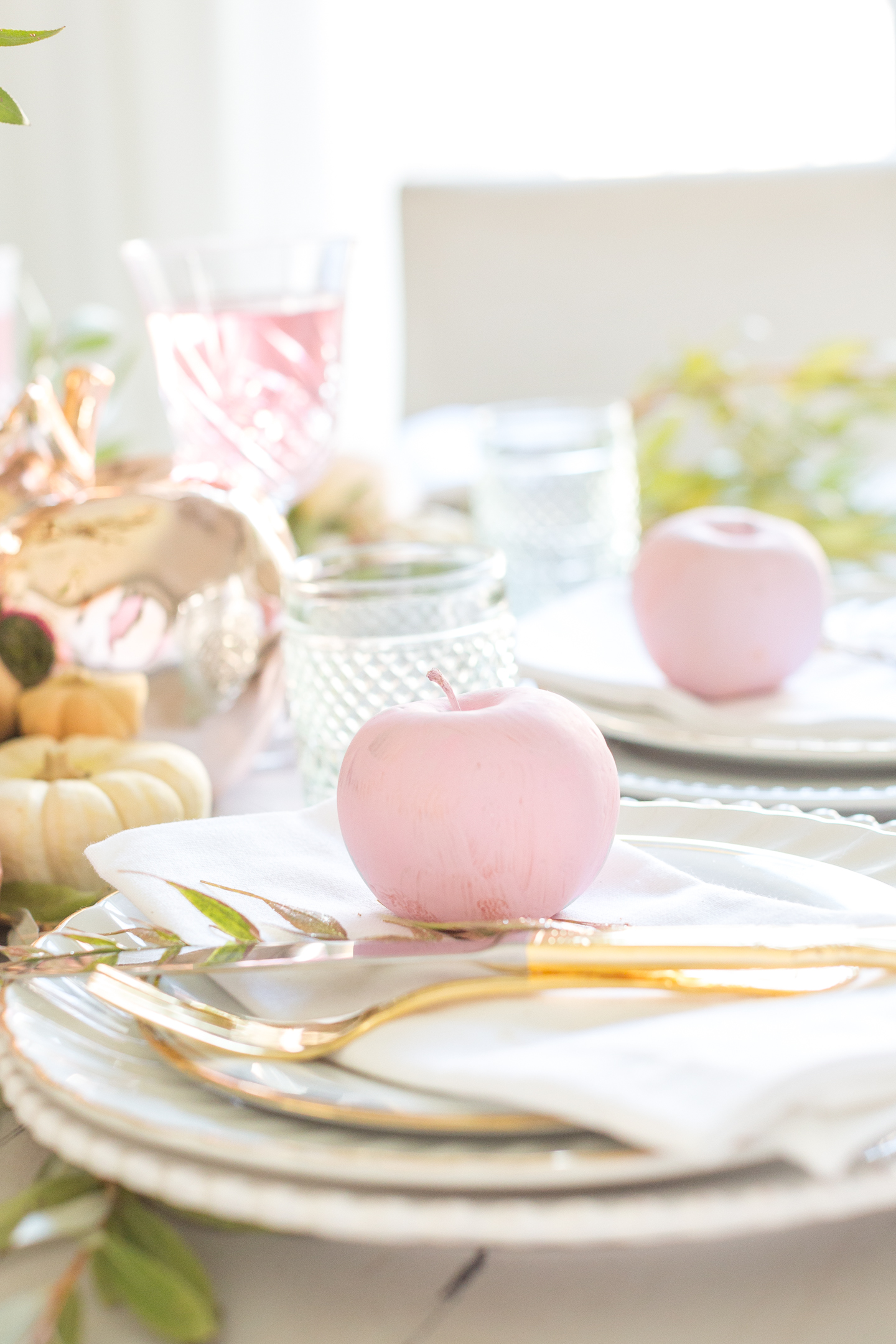 It goes to show – when you're creating, the more rules you break, the more captivating and fun life can be.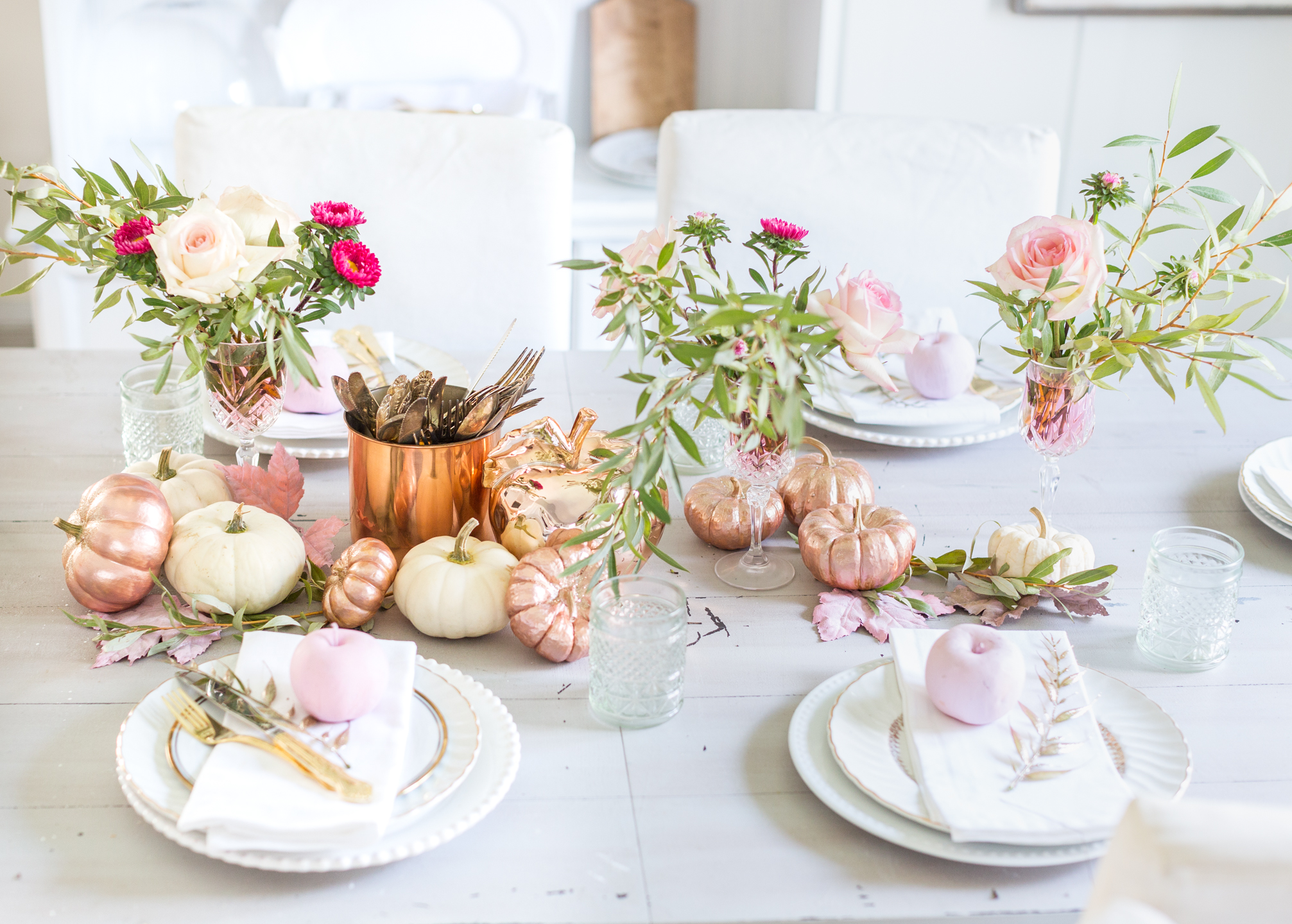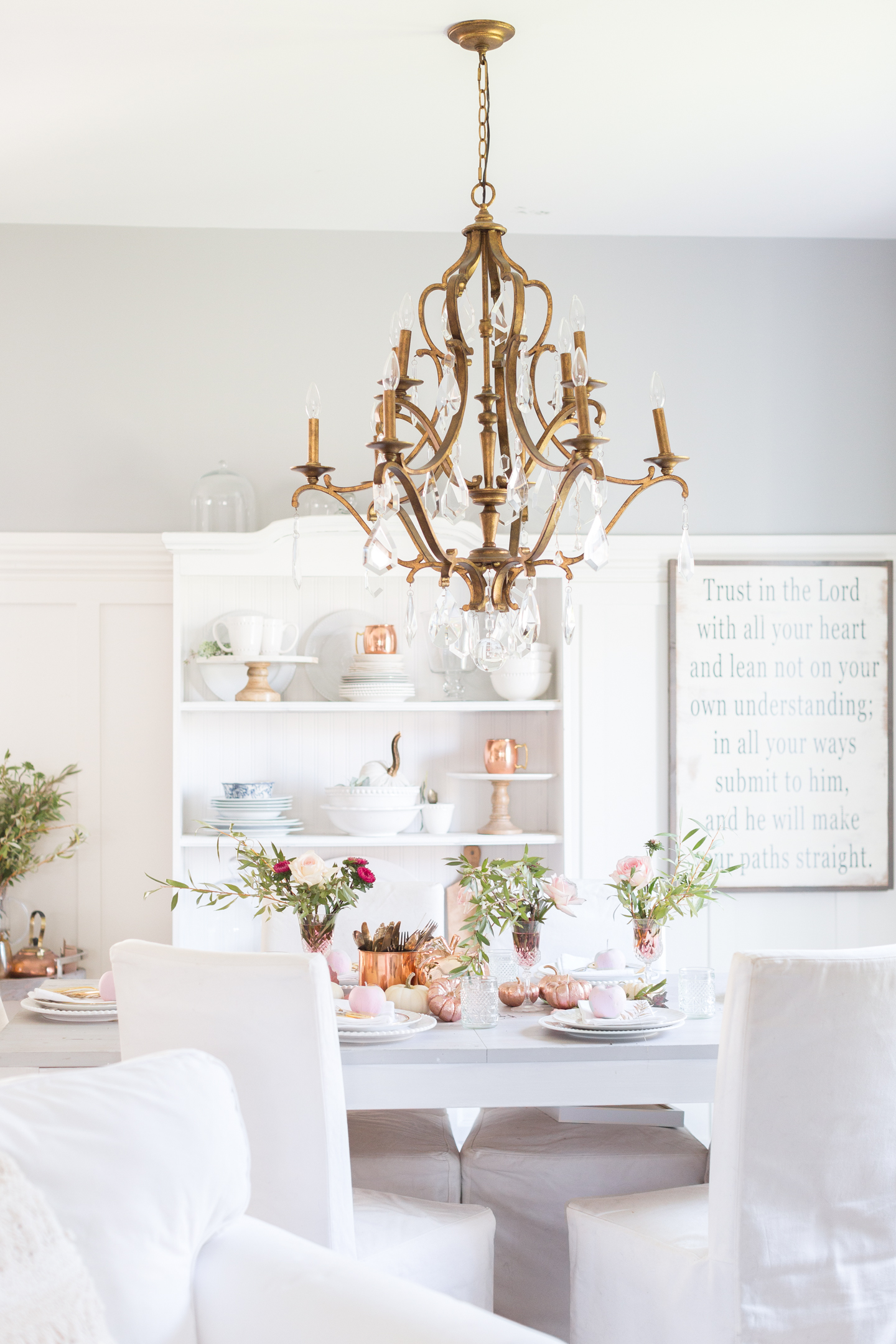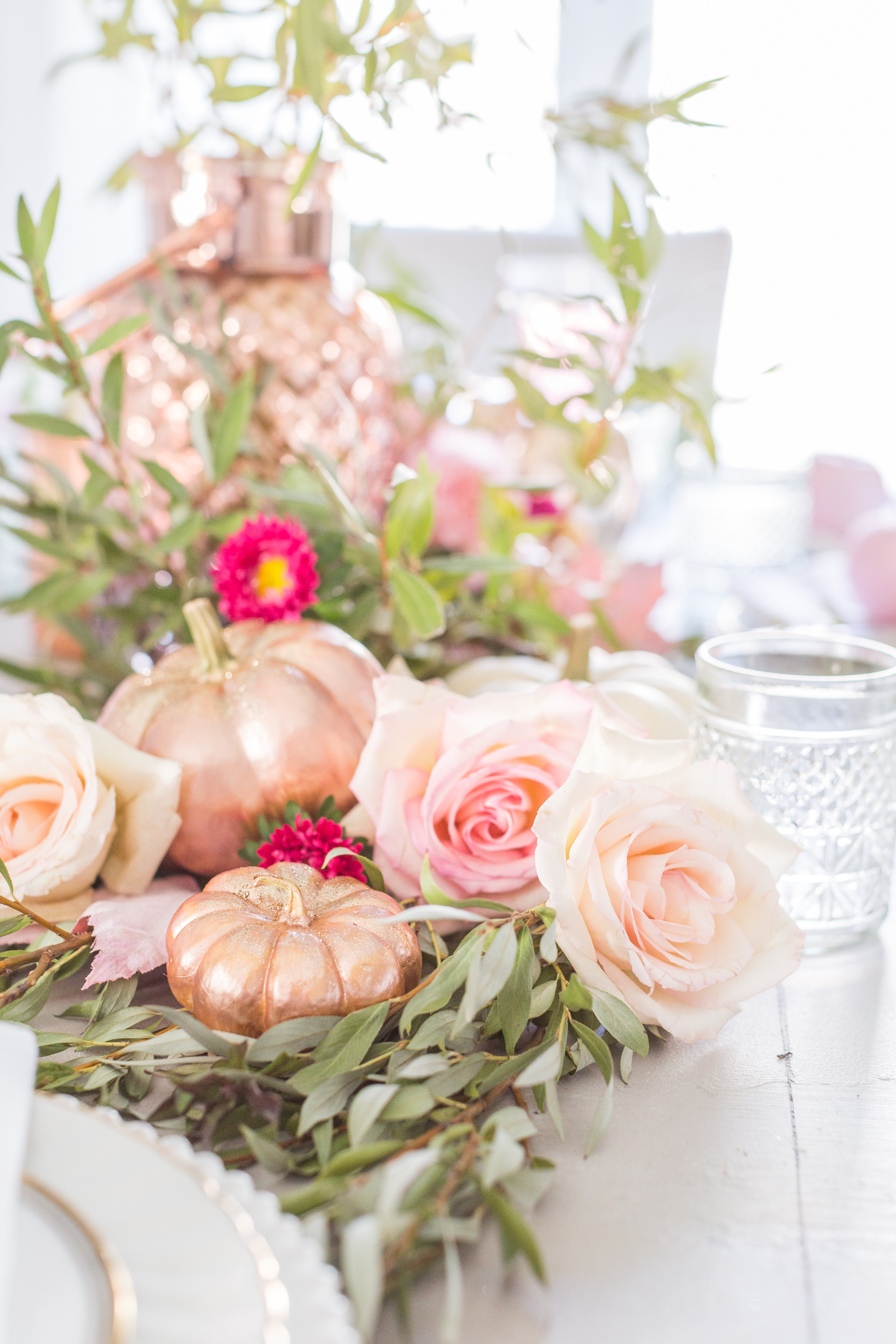 Love these pink apples…:)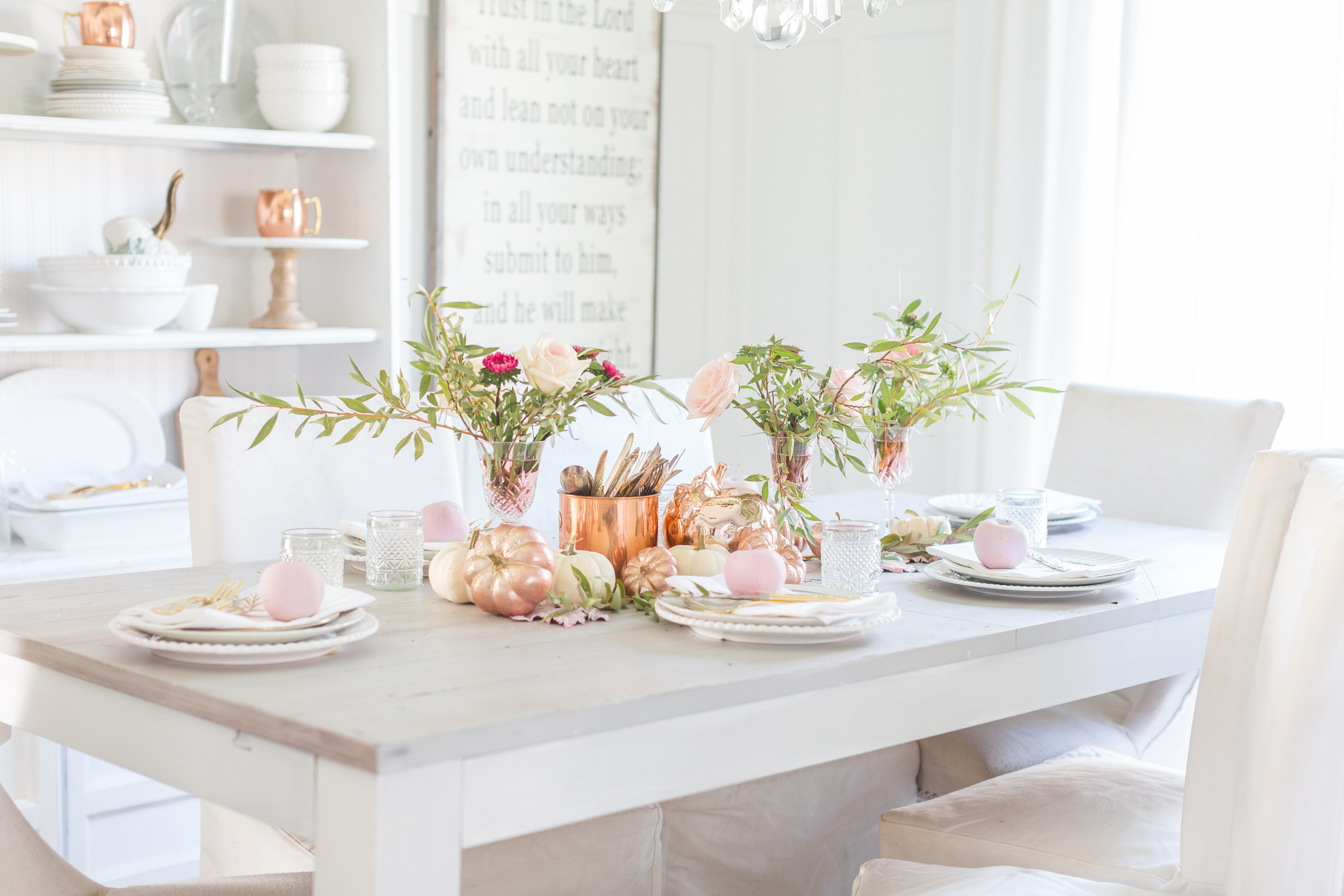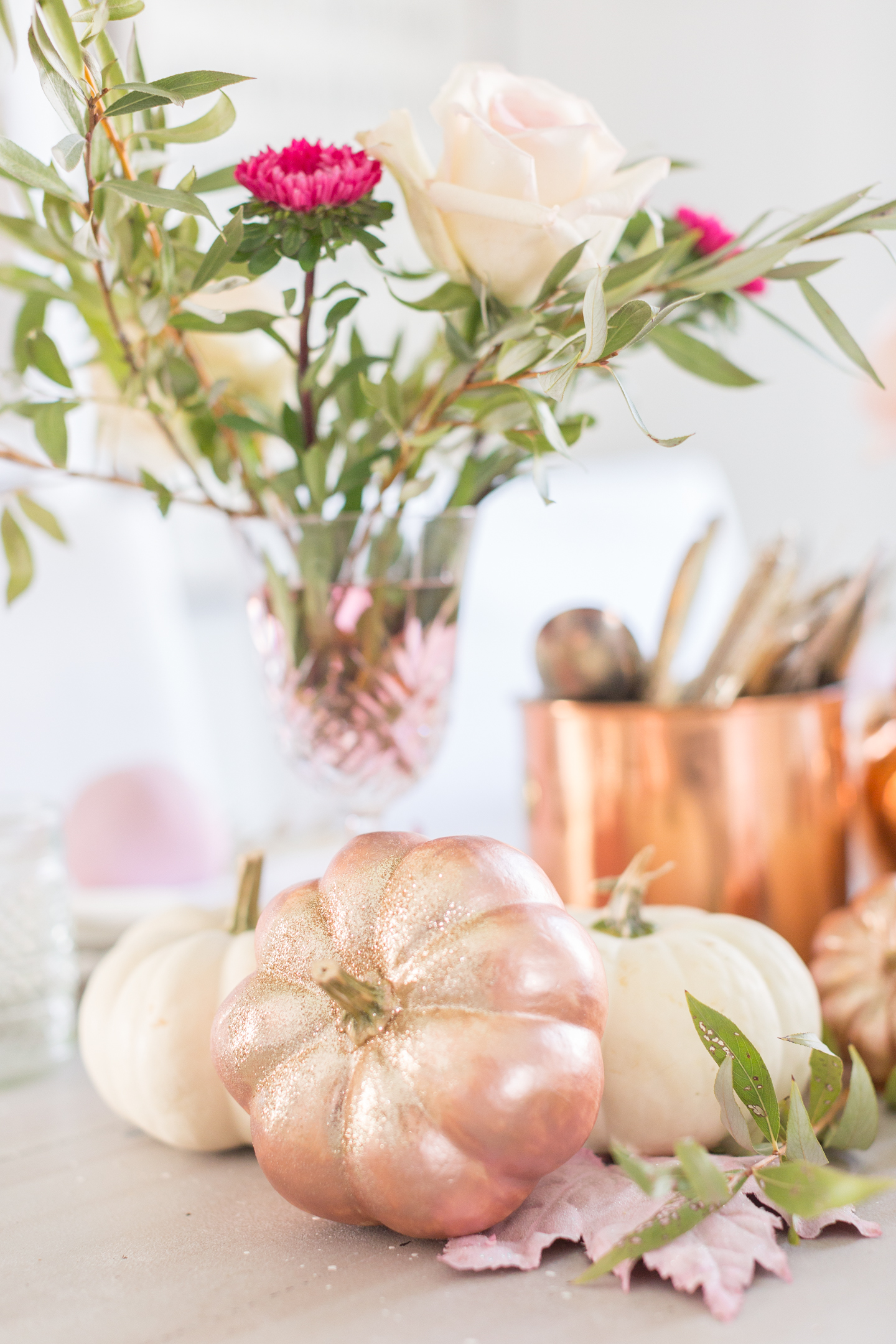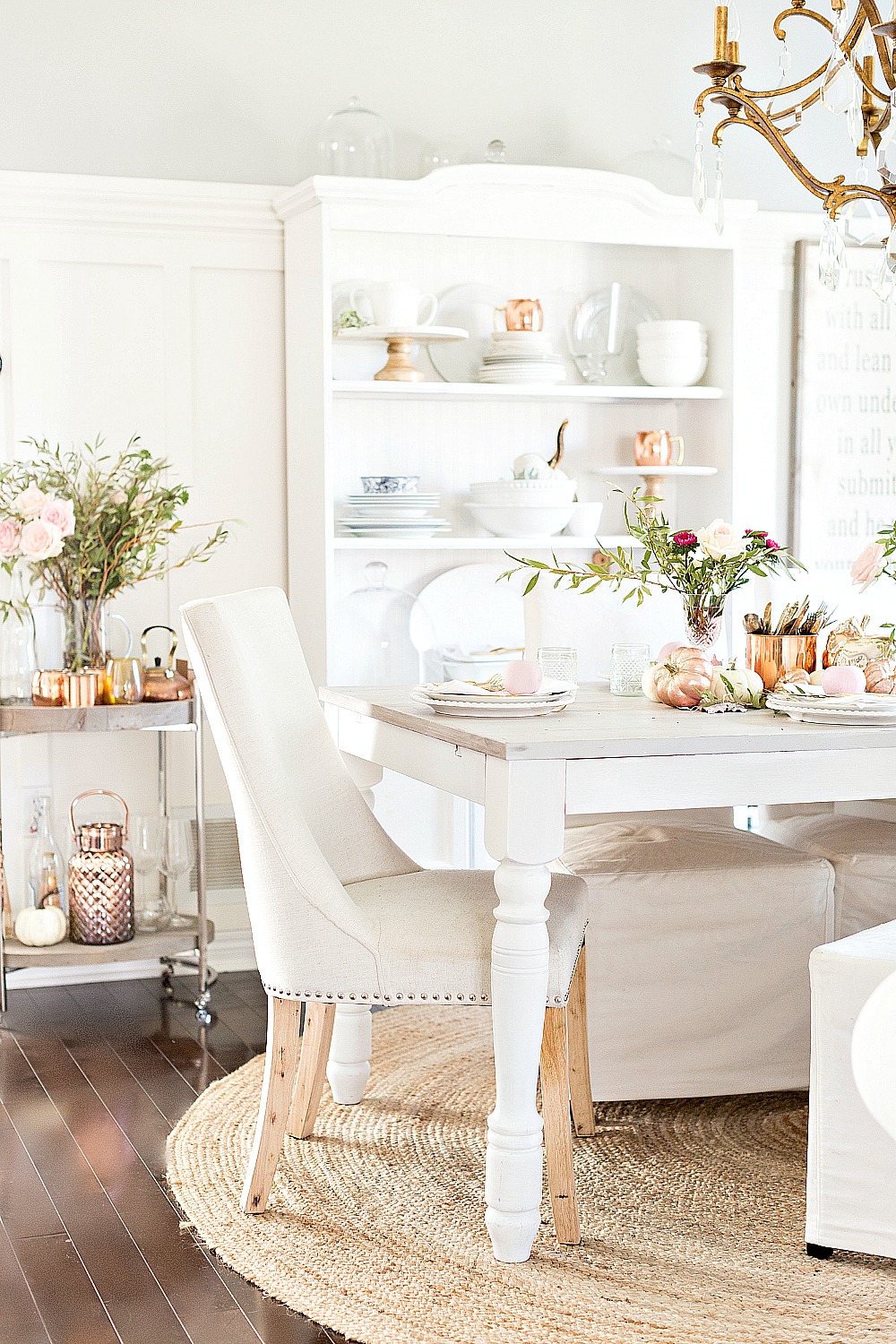 And there you go….a rose gold and pink fall tablescape. Because…why not?
Thank you so very much for stopping by today…see you again soon..xo