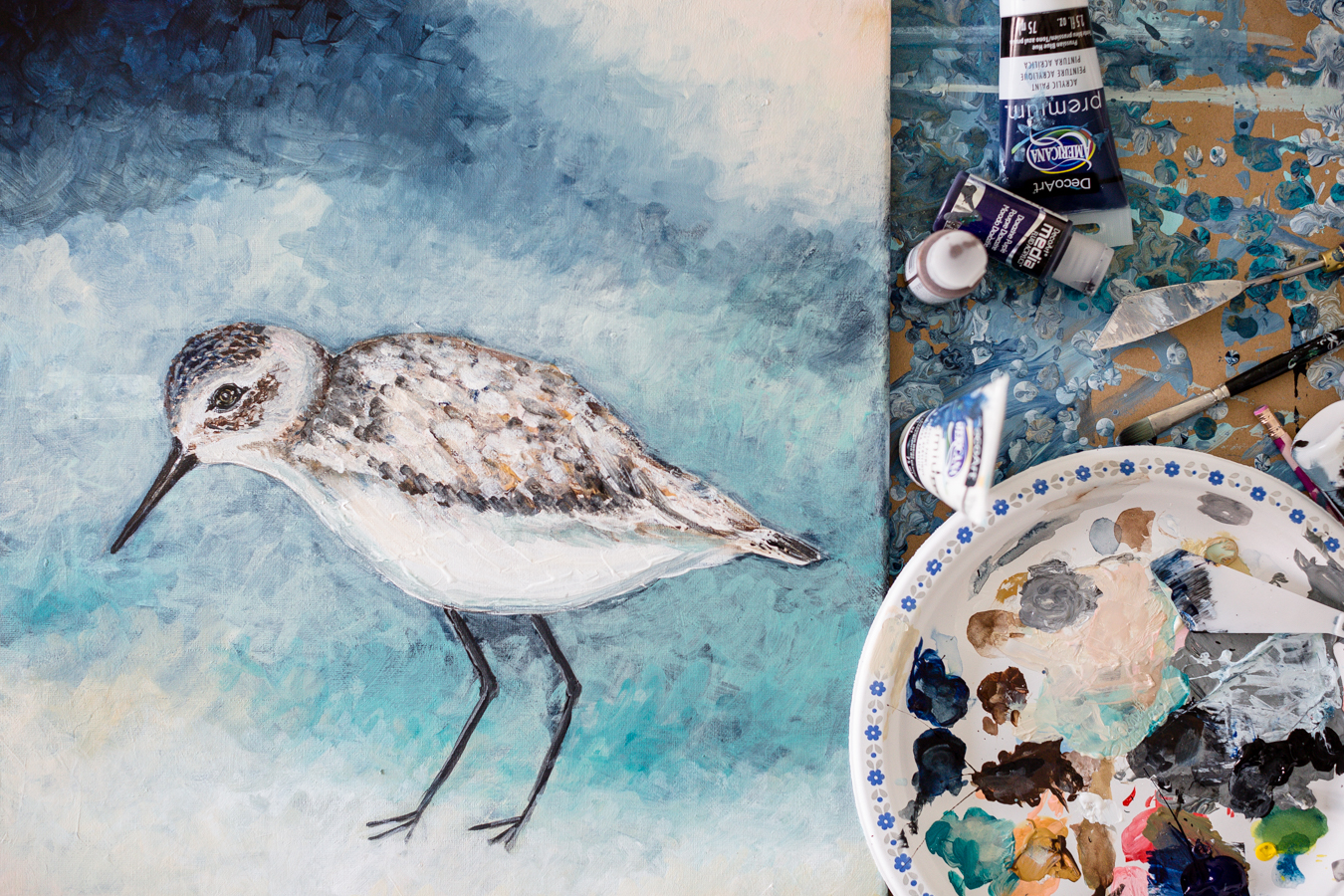 Hello sweet friends. I hope you had a nice weekend.  It's been a little quiet around here as I'm trying to enjoy these fleeting days of summer as much as possible and I'm so thankful that you understand that during the summer, family always comes first. But I did want to show you this coastal gallery wall I put together a few weeks back.
It's hard to believe that today is the last day of July. Before you know it, the kiddies will be going back to school and I will be left all alone missing their company.
With each passing summer I reminisce about our trips to the beach, helping them make sandcastles or the many trips we took to the local farm and the zoo.
Getting them all to agree on one activity nowadays is not an easy task. ha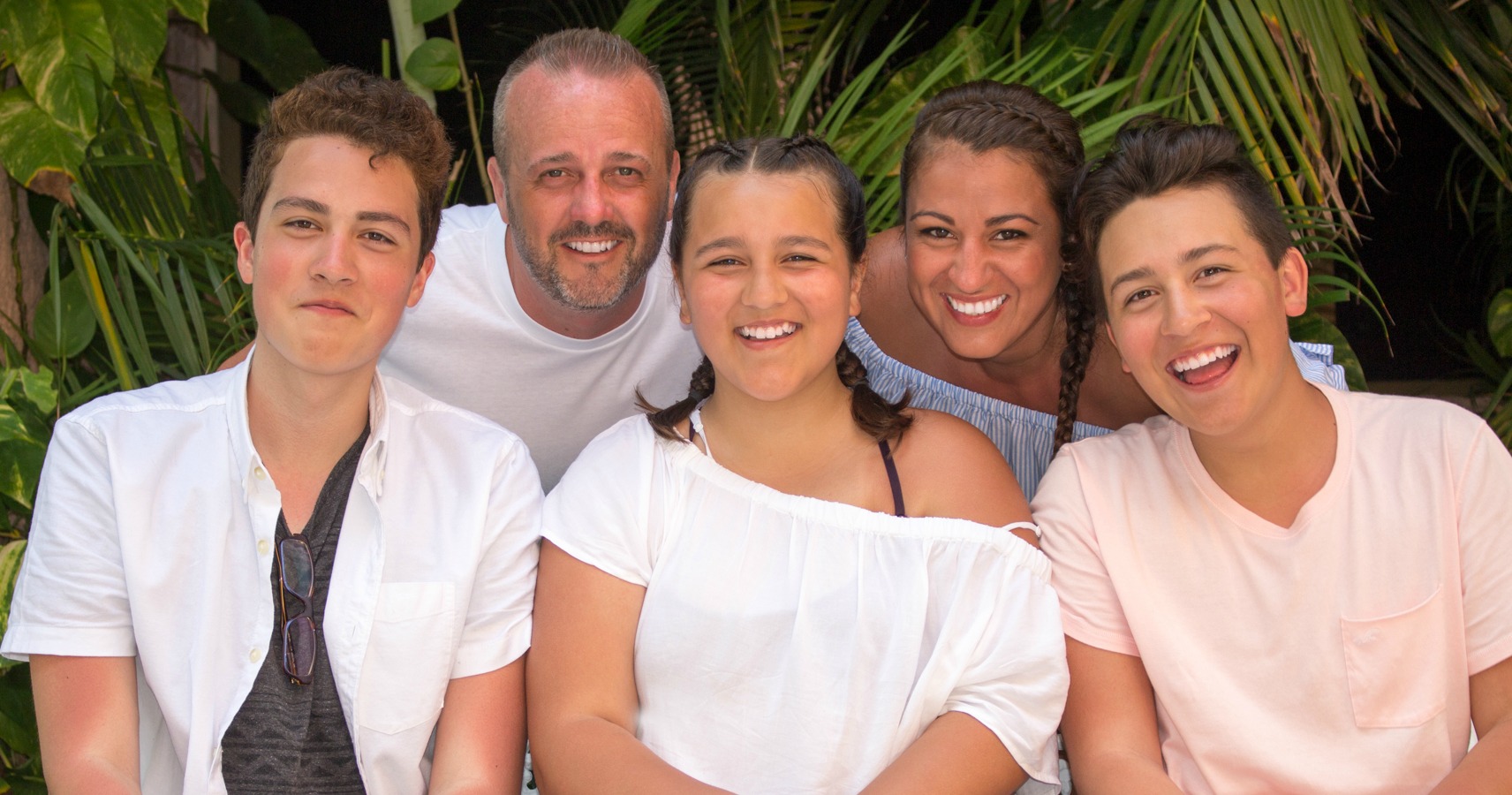 Speaking of trips to the beach, this is one of my favourite photos of our little family. It was taken during our trip to Mexico this past Spring.
As usual, we set up my camera on a nearby wall and propped it up with books we had been reading at the beach. Put the timer on and ran into place.
I love this photo because it's one of the rare times where we all actually looked at the camera and we all smiled at the same time. No closed eyes, or funny faces.
Most times when we take family photos, there's usually some sort of disagreement going on, but this particular time, we were having so much fun. And each time I see this photo, my heart fills with joy.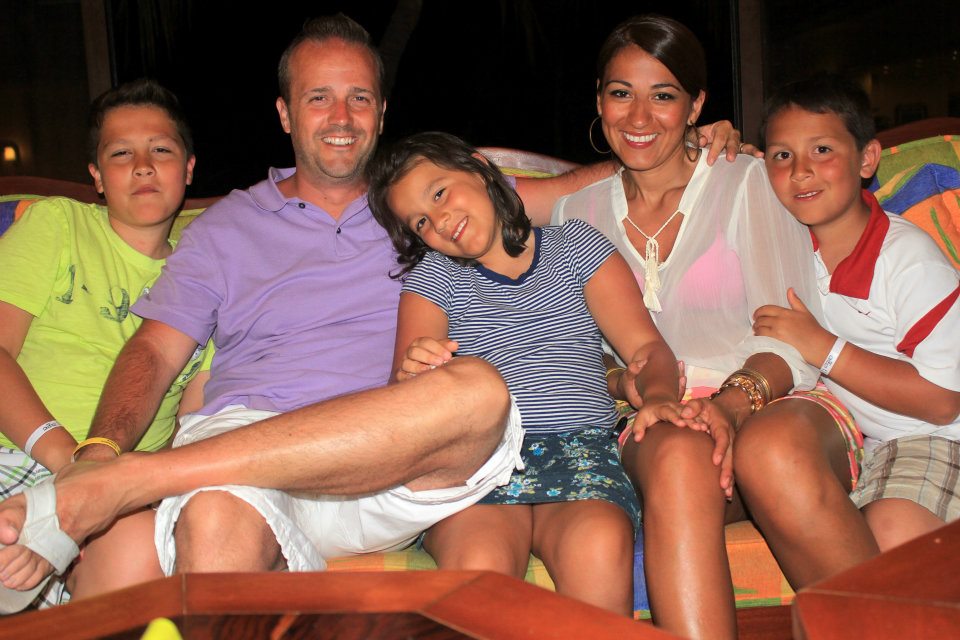 And this is us, 4 short years ago at the same location.  They were still so little and now they're all in high school. Where does time go?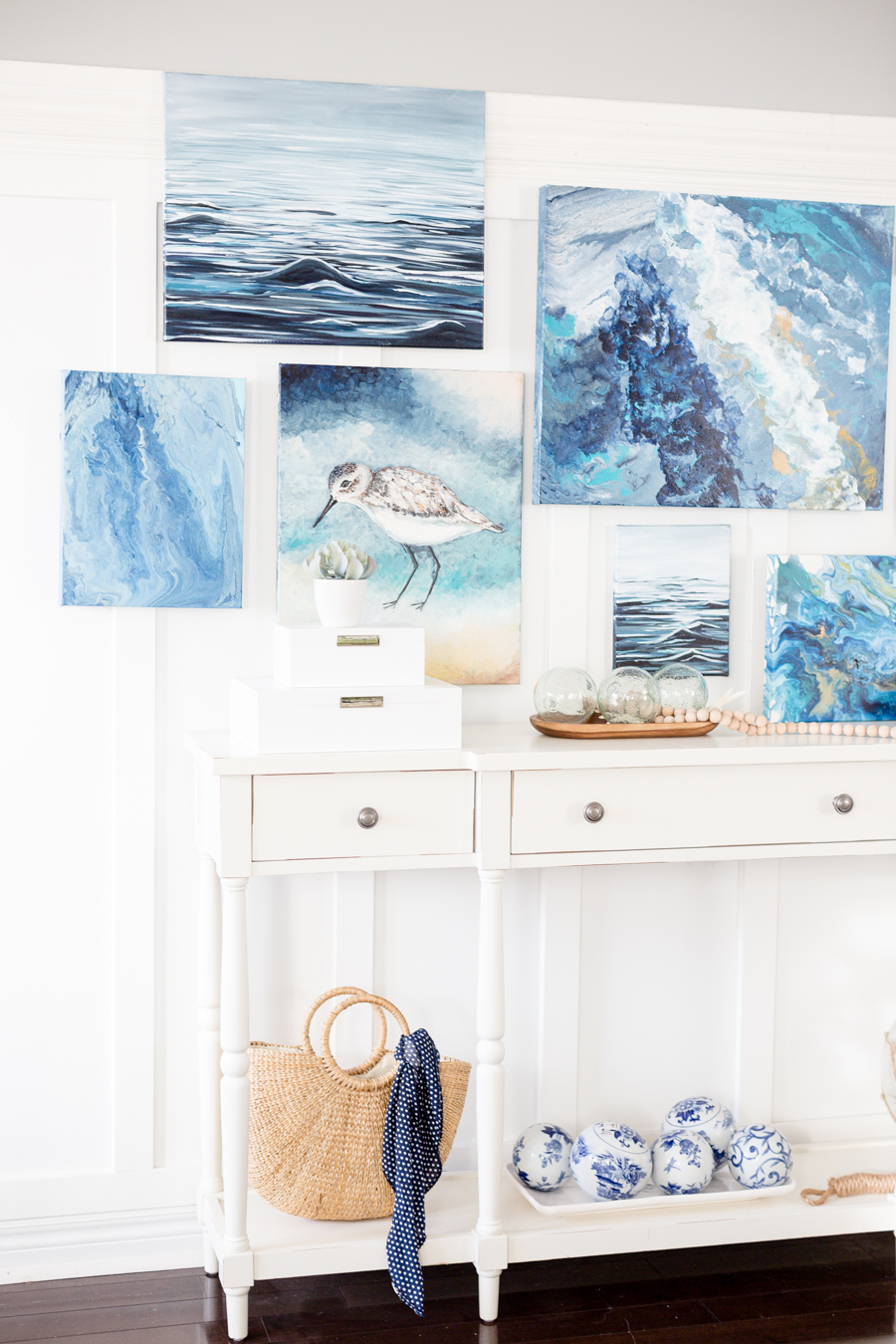 But I digress, because what I really wanted to share with you is this little gallery wall I put together a few weeks back…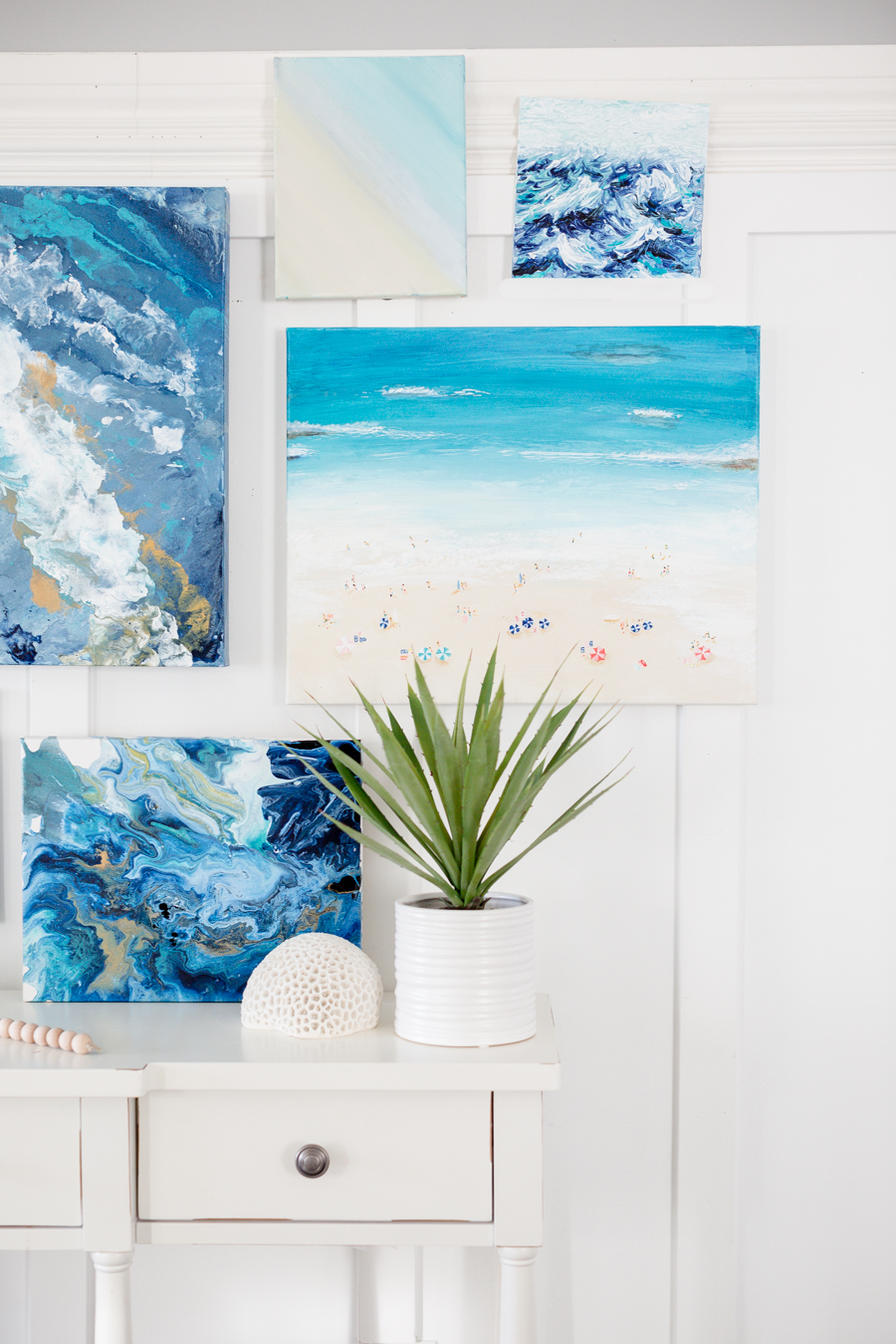 You might recall that I share the tutorial for the beach scene HERE.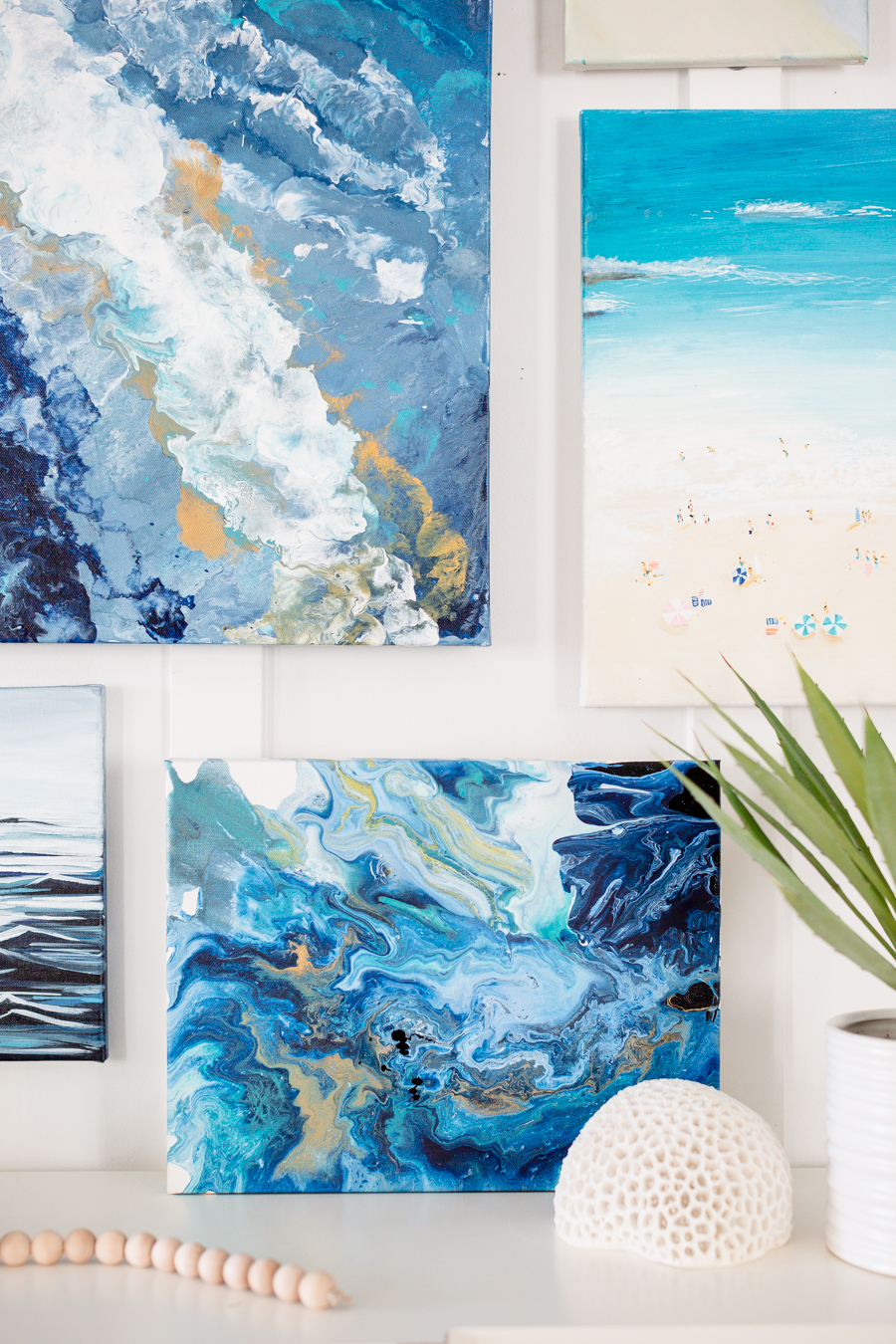 This particular piece was my first ever 'dirty pour' . Dirty pour is an incredibly easy and mesmerizing way to use acrylic paint.  I did a little video of it, I just haven't had time to edit it. But it's on the list.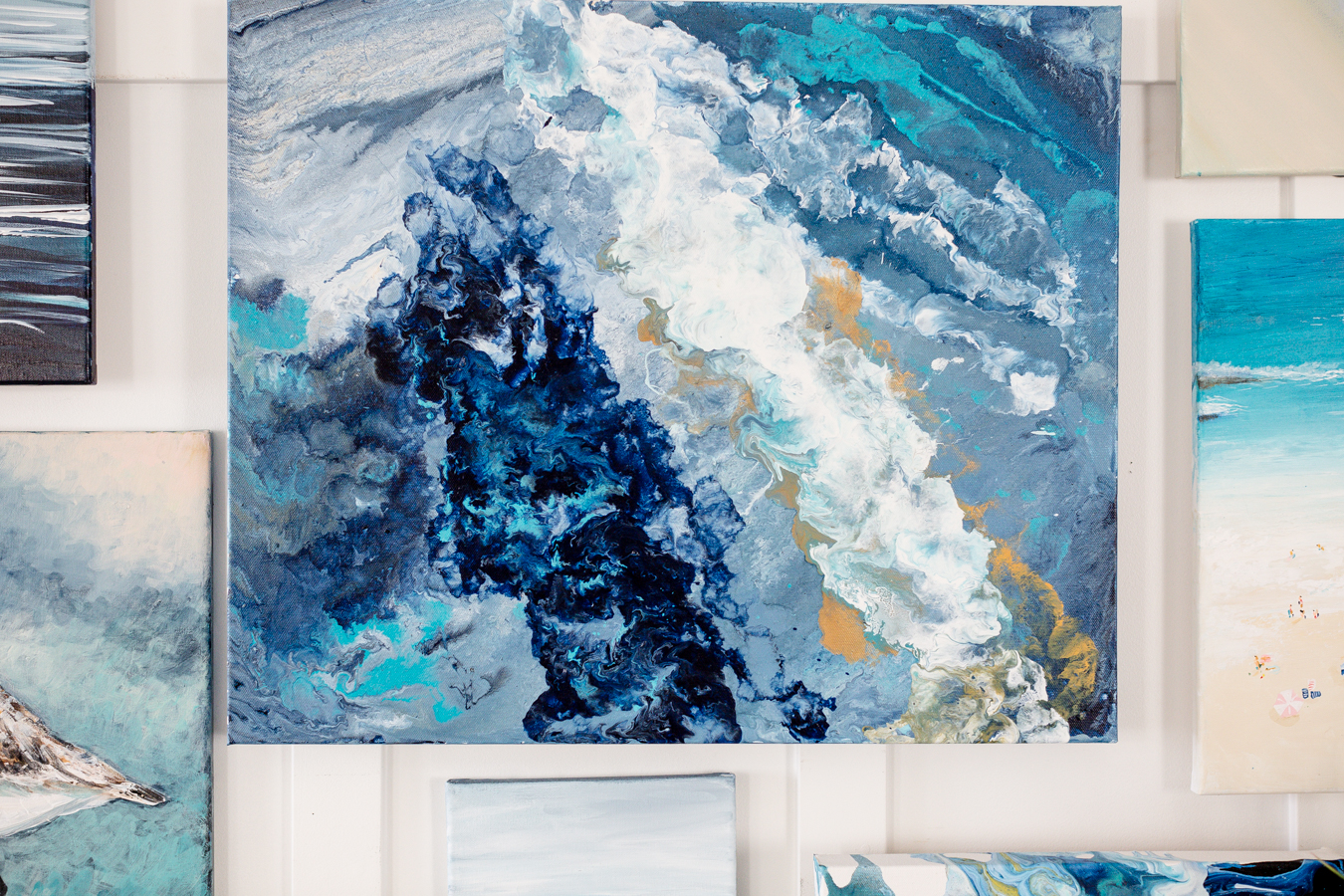 This one is a mixture of a dirty pour and using a straw to move the paint around the canvas…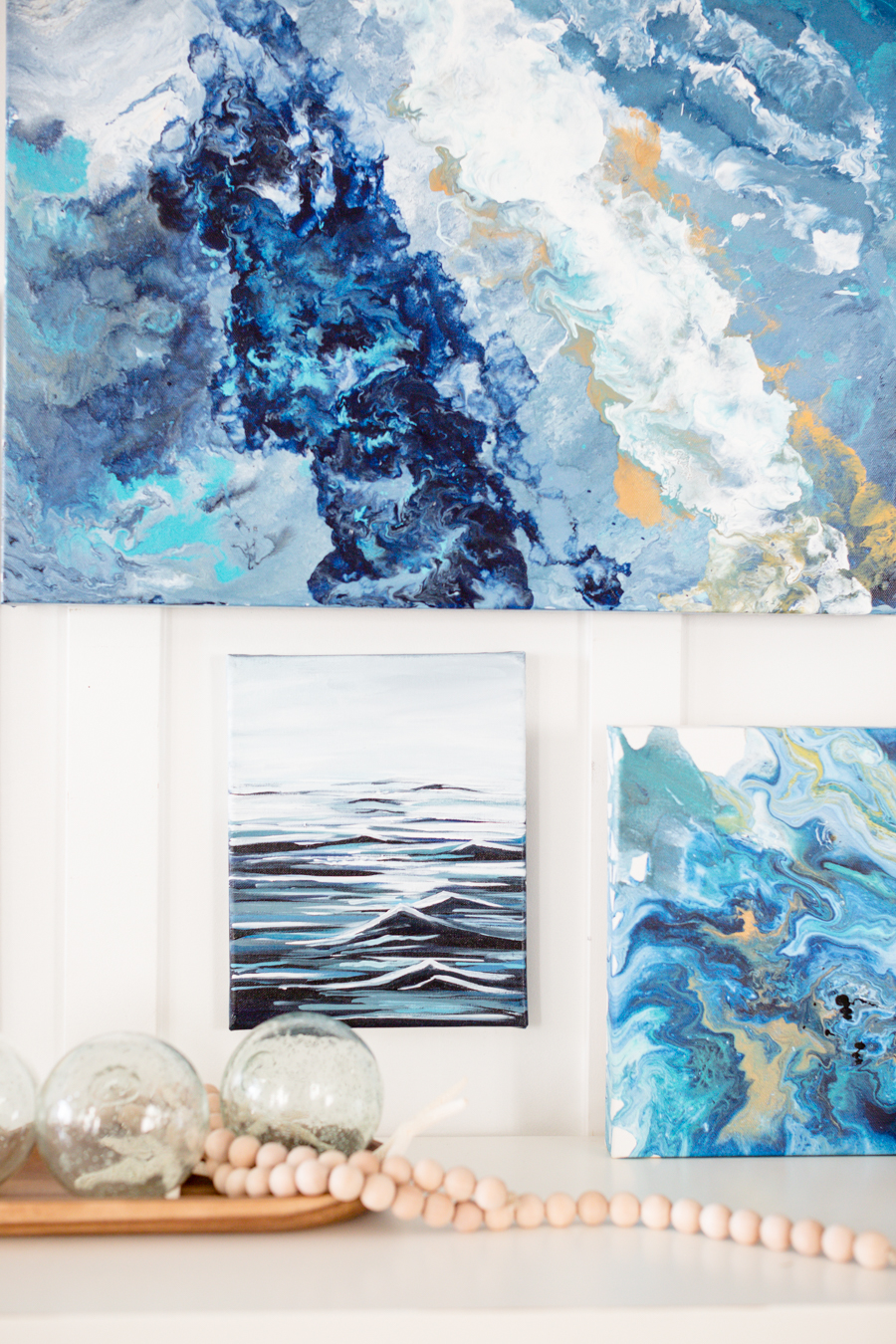 I also painted some fun waves…
and a little sandpiper …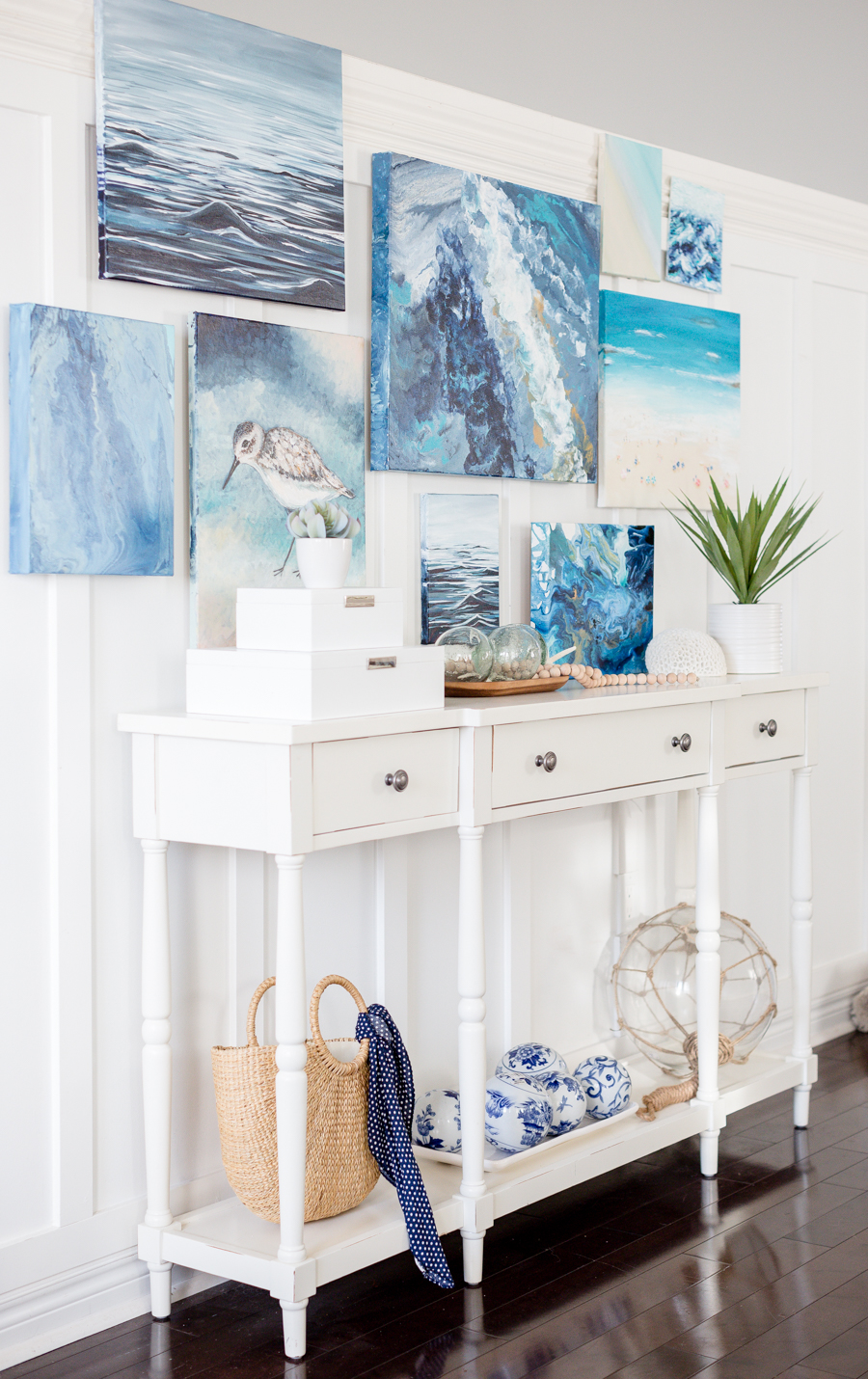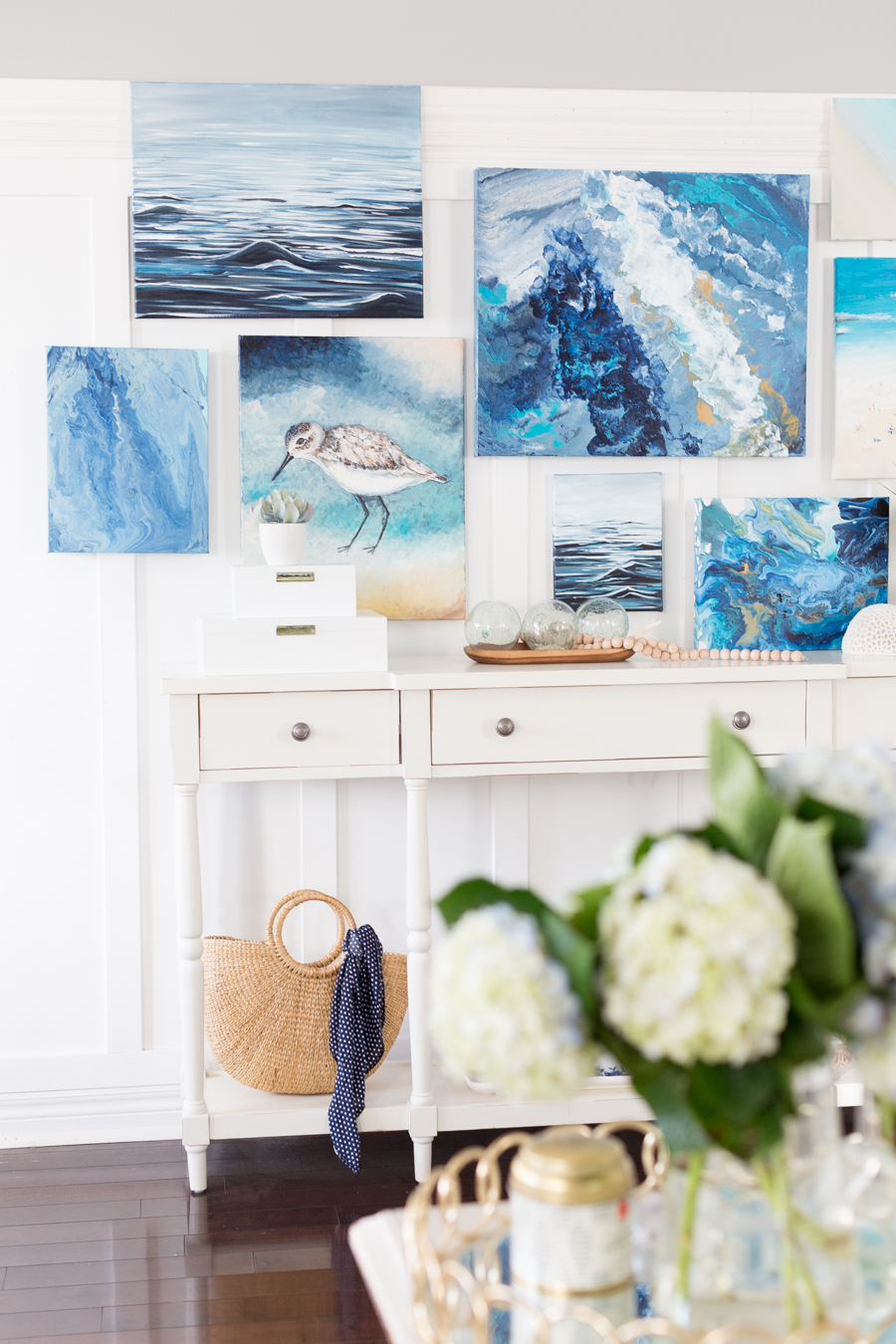 I love how vibrant the wall looks.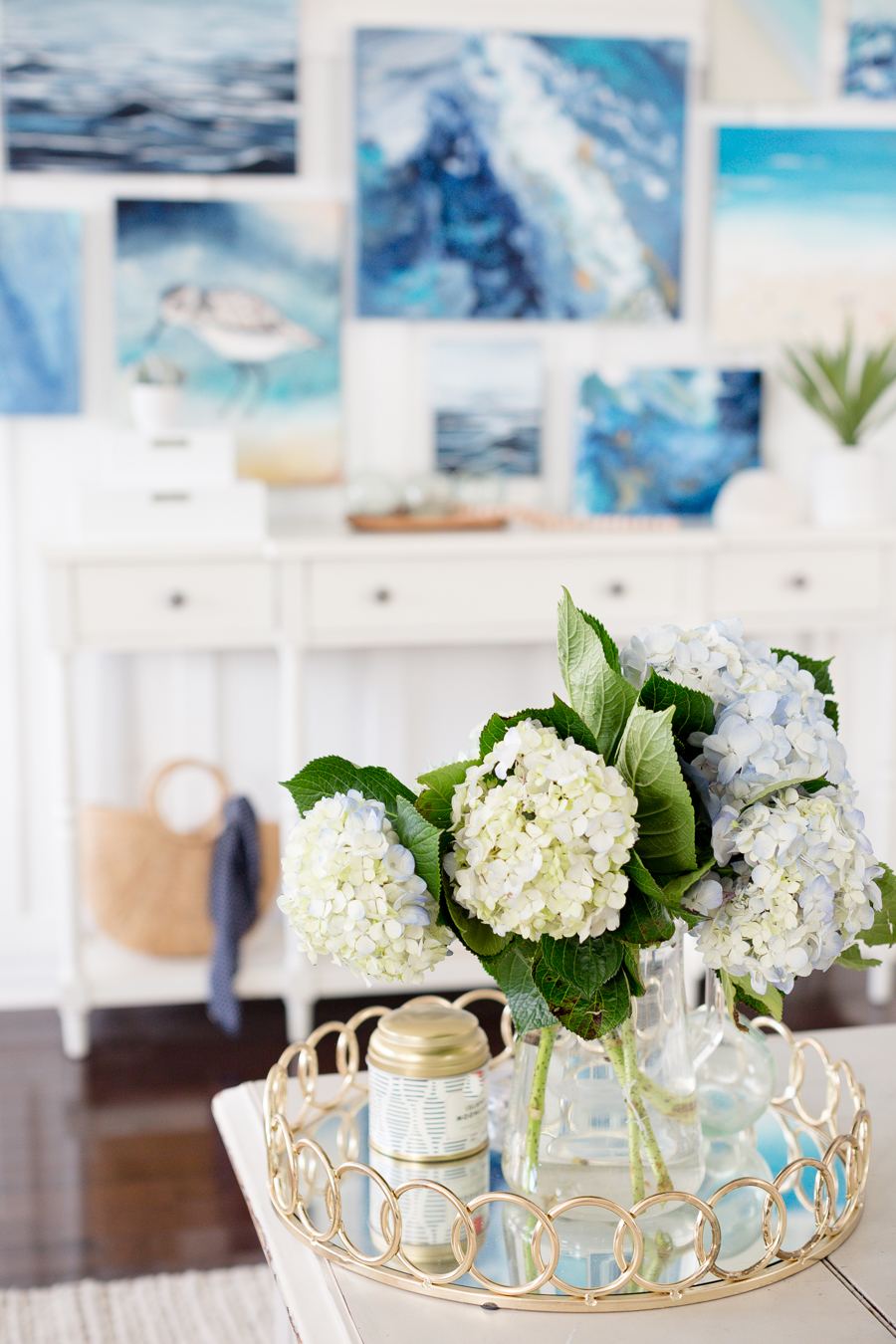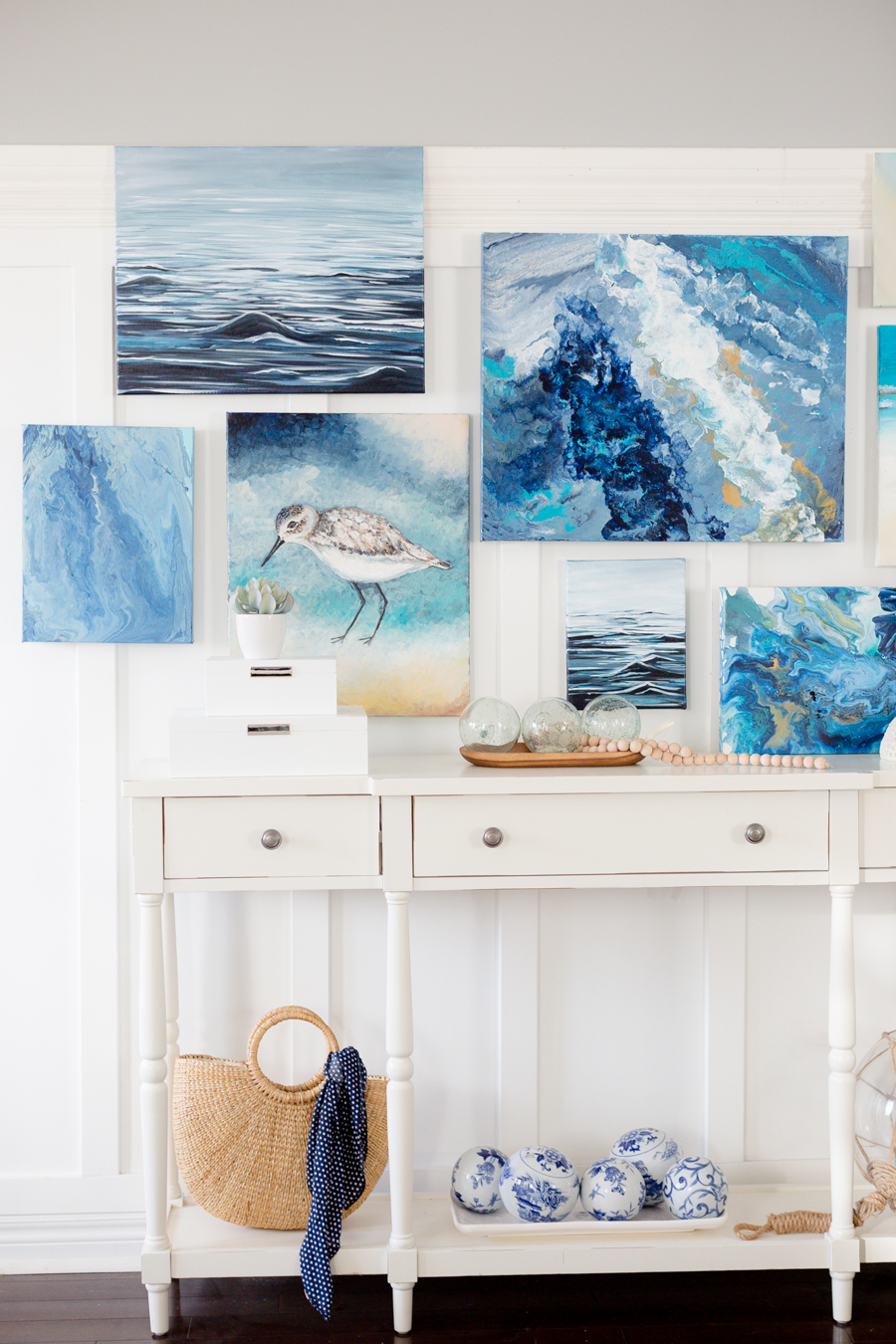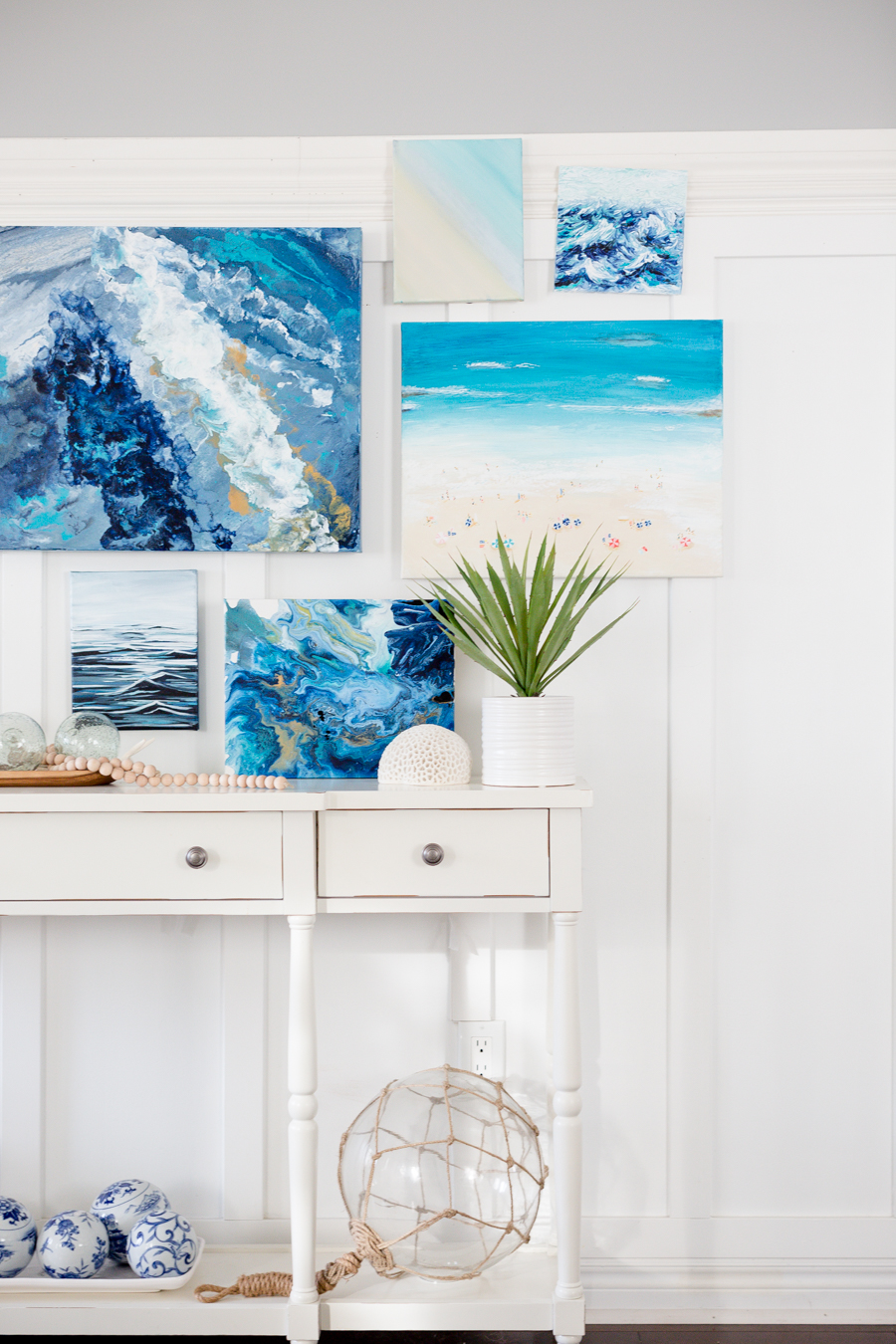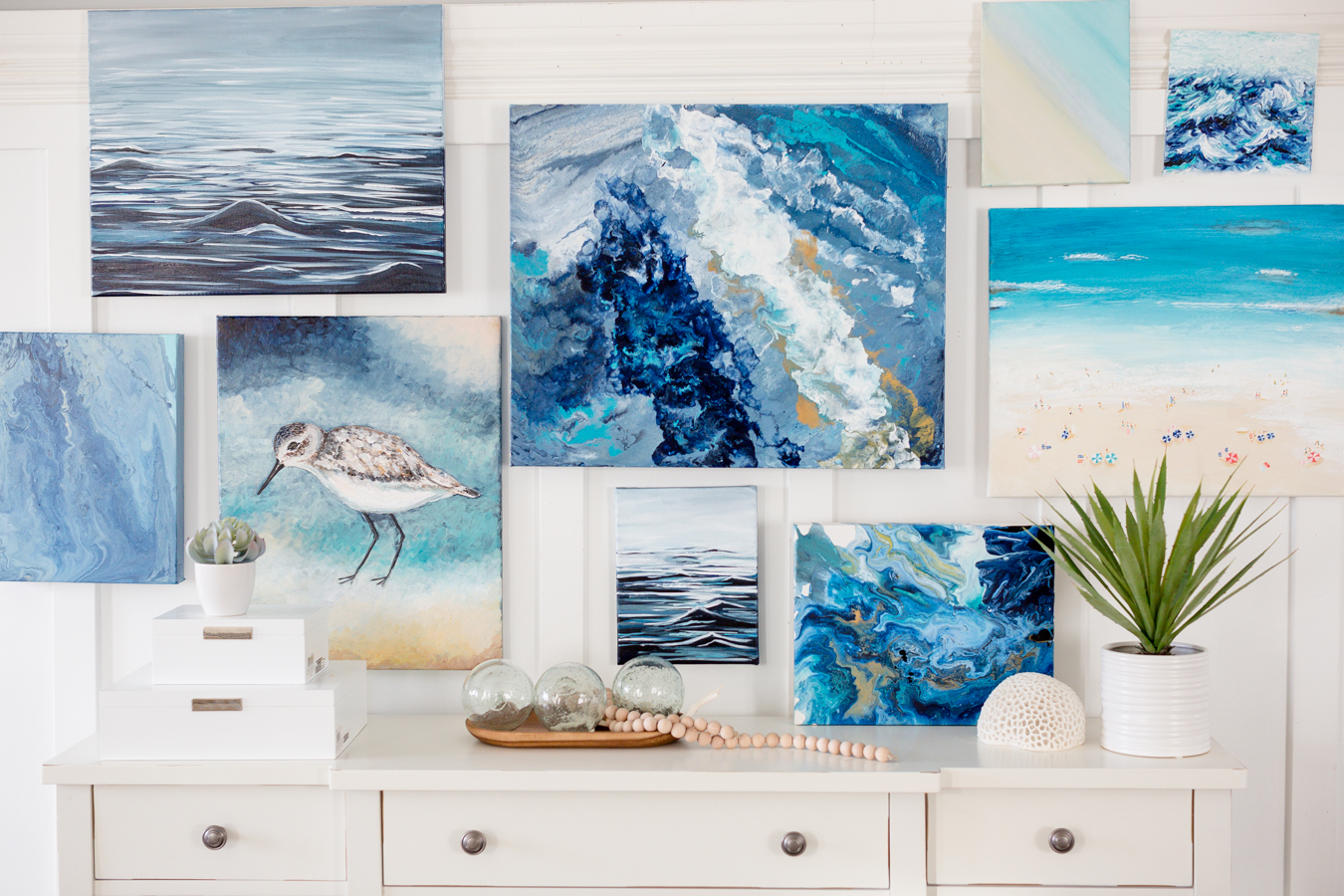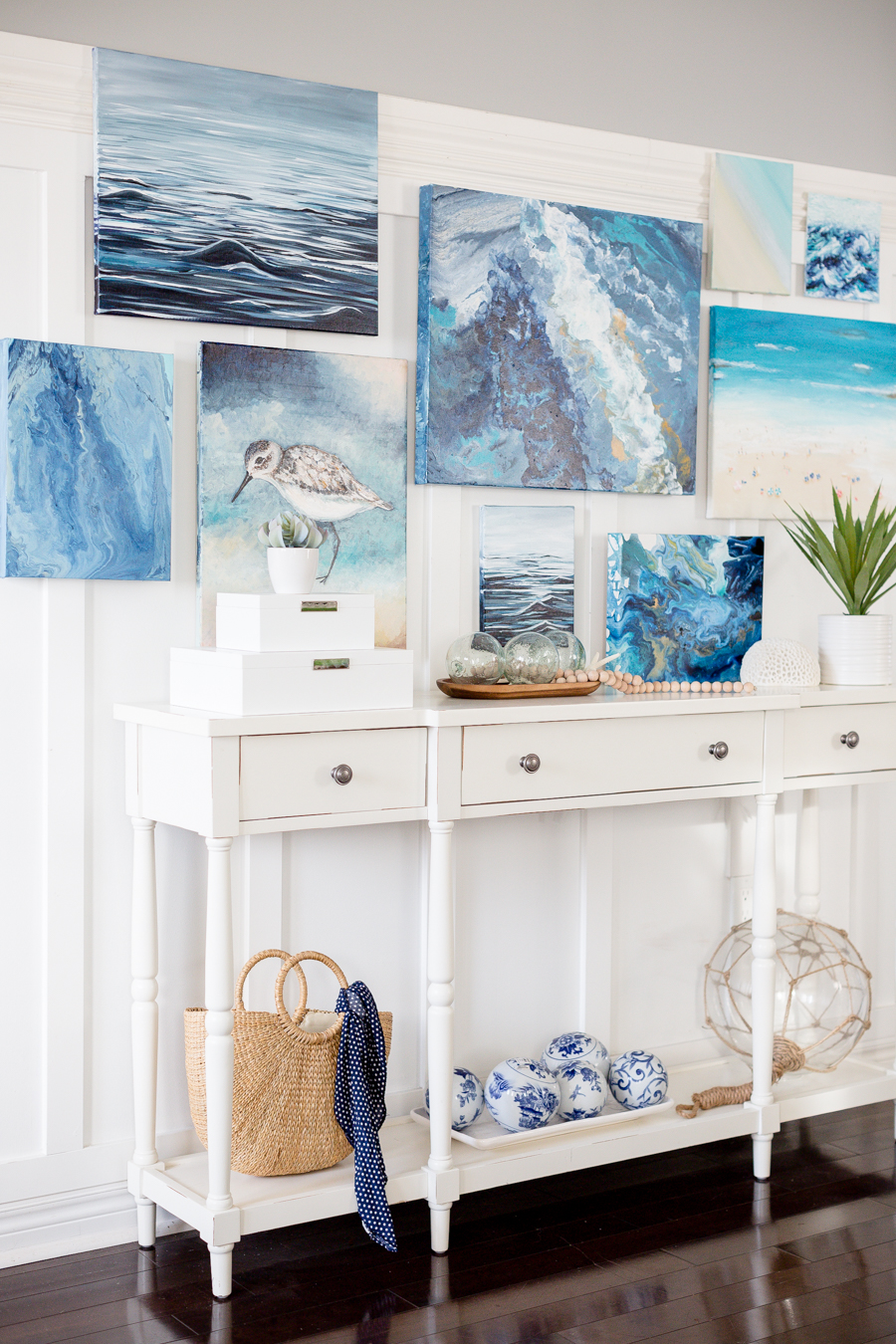 It'll stay like this for a bit longer until I change things around for fall…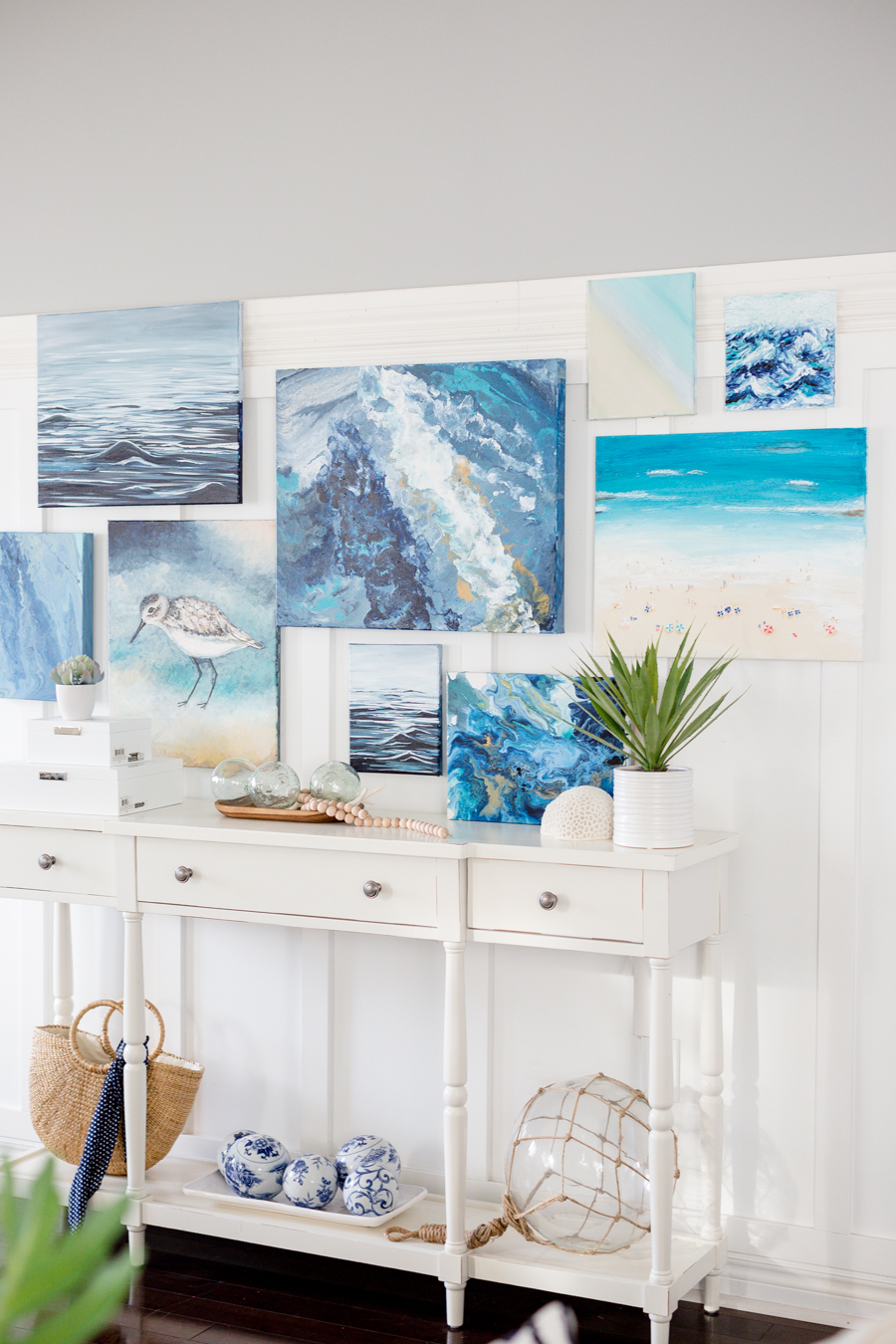 That's all for now, I hope that you're enjoying this beautiful season with your loved ones.
Have a beautiful day.
Much love,