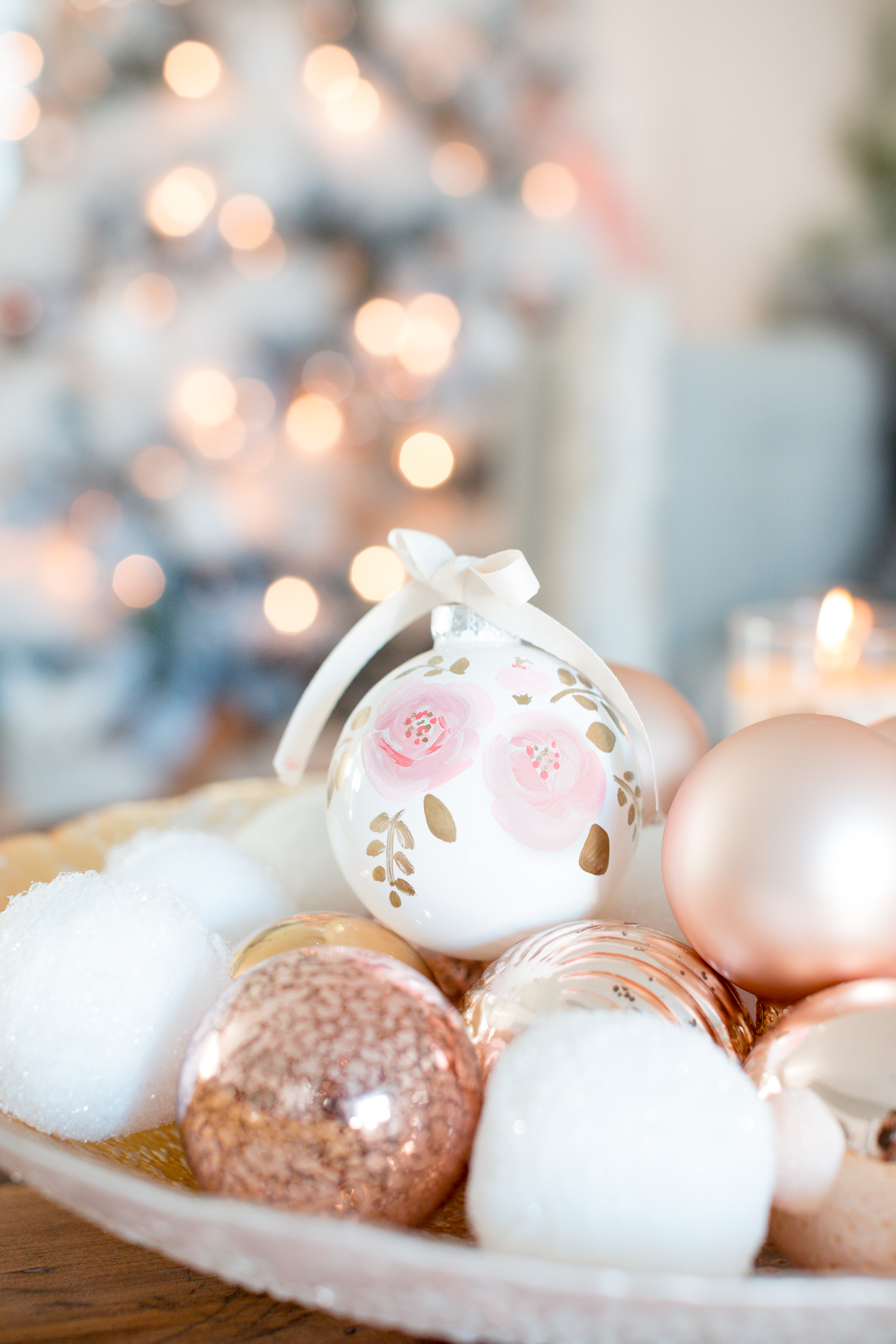 This morning we received the sad news that a close family friend had unexpectedly passed in his sleep. I don't think anything prepares you to deal with someone passing, especially when it's so sudden. There is such a heavy and sad feeling that follows and our hearts ache for his family. Sometimes the world and occurrences in life make you feel hopeless, but we have an amazing God that reminds us that during times of trouble and heartache, He is there to hold us and see us through the storm.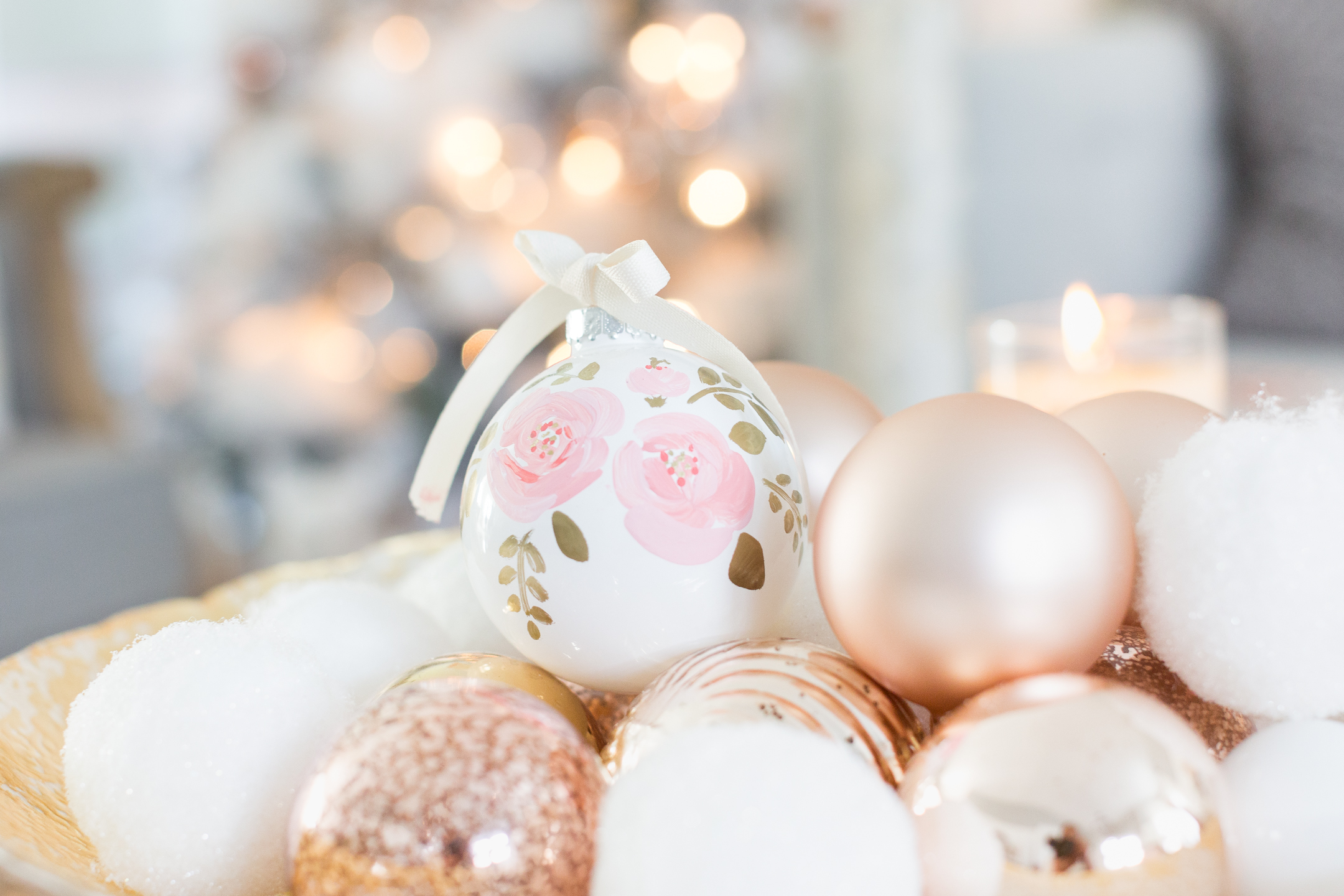 I'm so thankful for this little space that God has provided, where I can share my love for creating and hopefully provide a little space where you can escape, if only for a few minutes.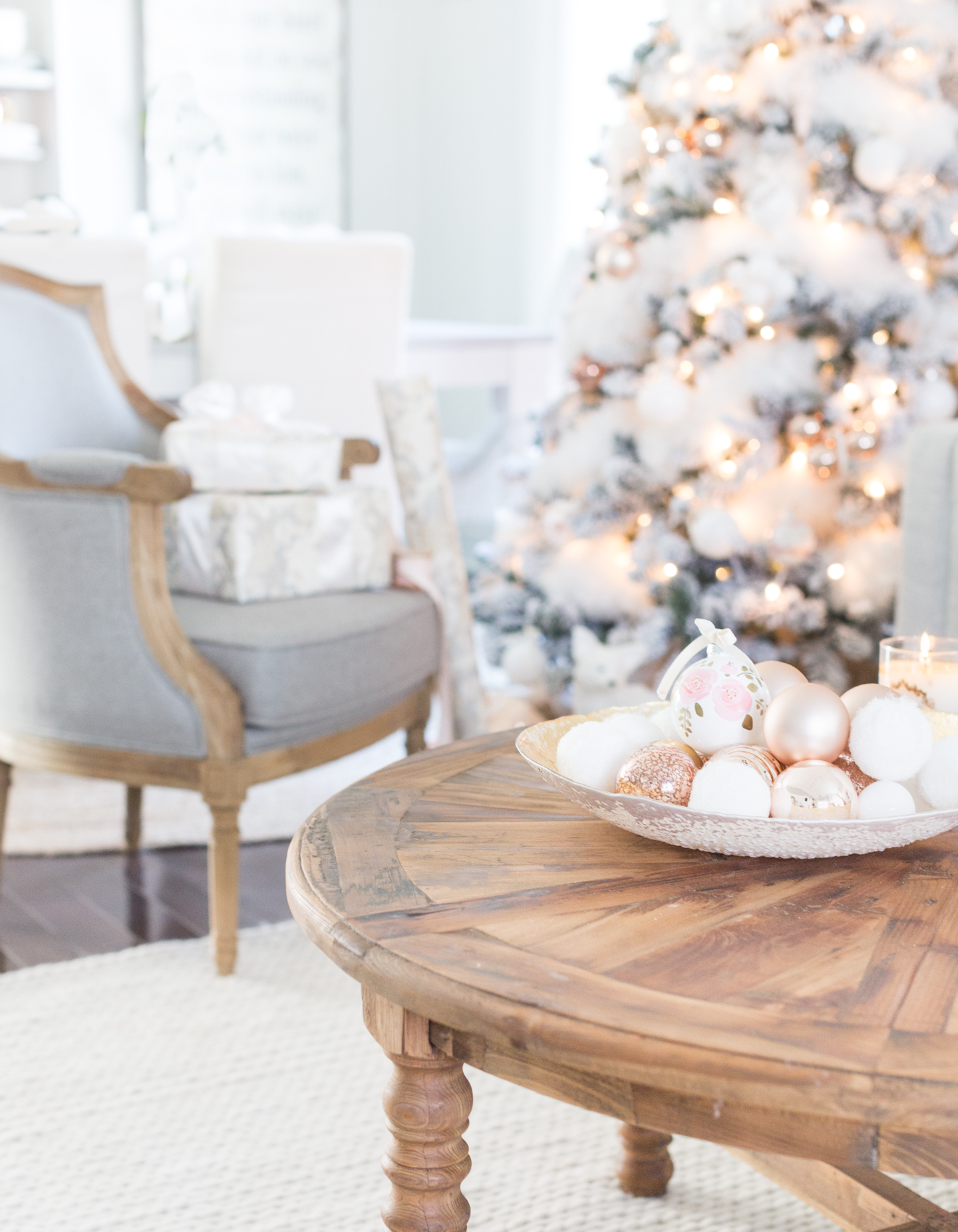 This month, our DecoArt challenge called for painted ornaments and I'm excited to share a little sneak peek into my color palette this year.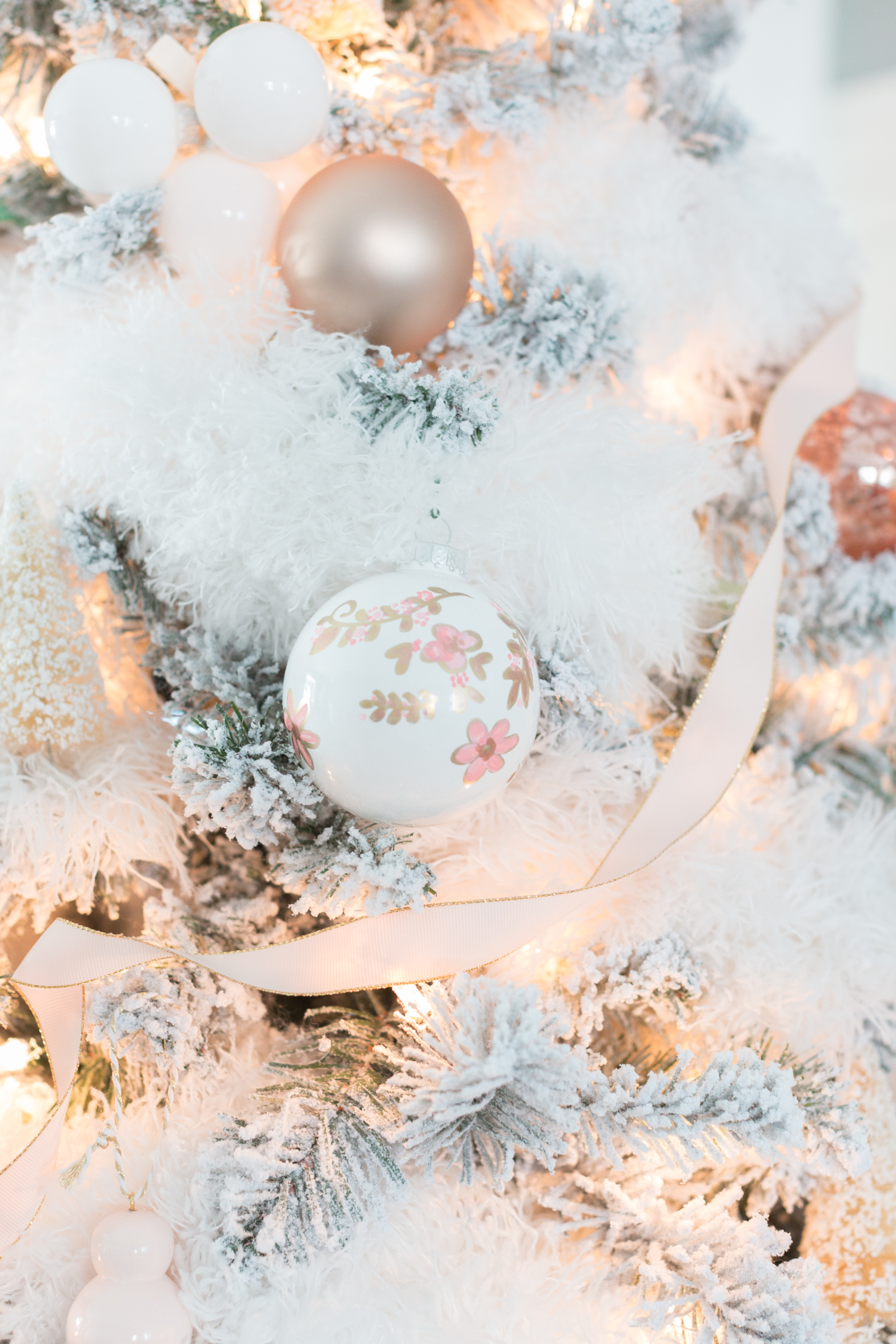 I painted several ornaments using soft pinks, coppers and golds.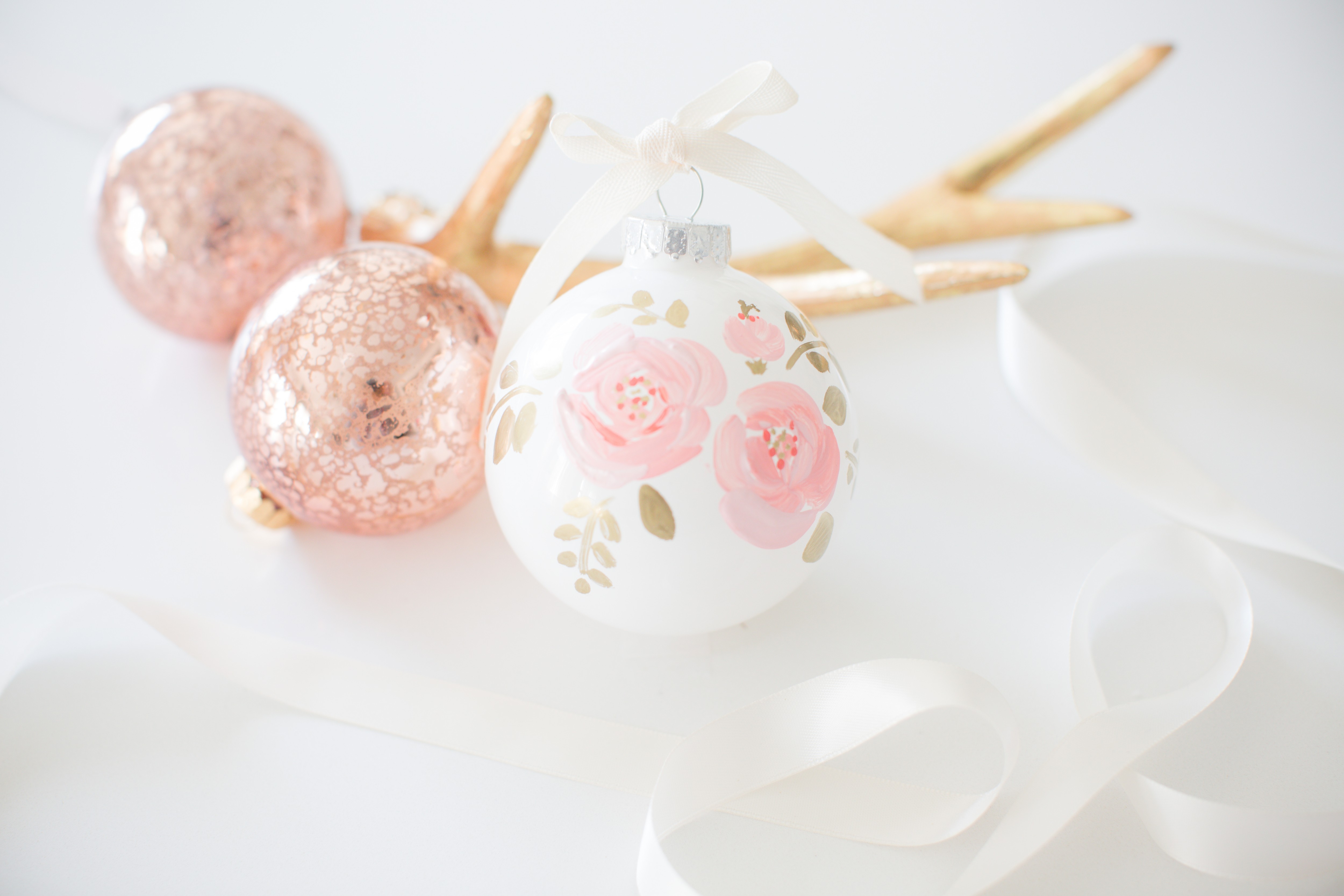 Isn't it pretty? I know these are not your typical Christmas colors and it was a last minute decision that I don't regret.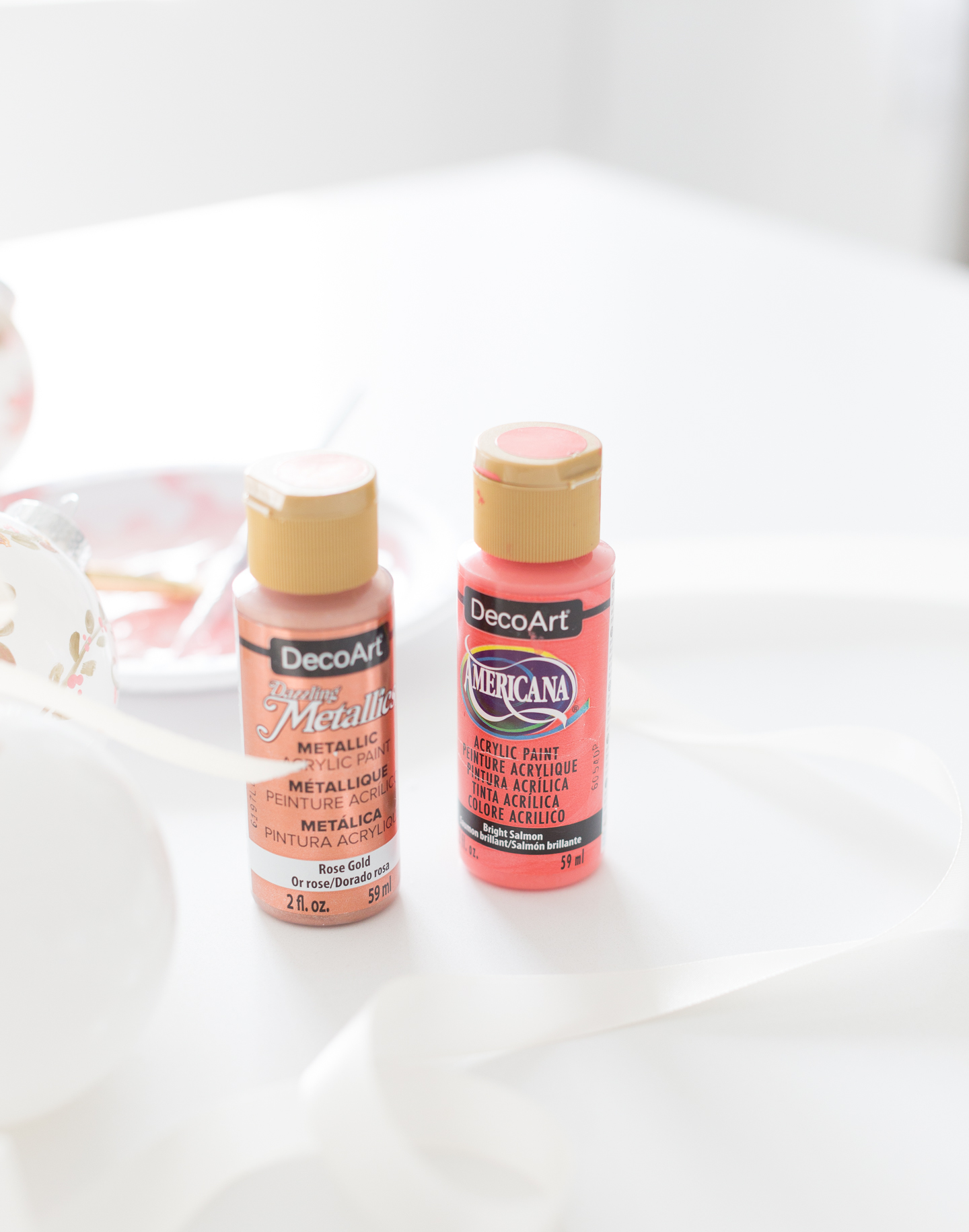 I used the same Metallic Rose gold paint I used HERE, mixed with white and some of the Salmon.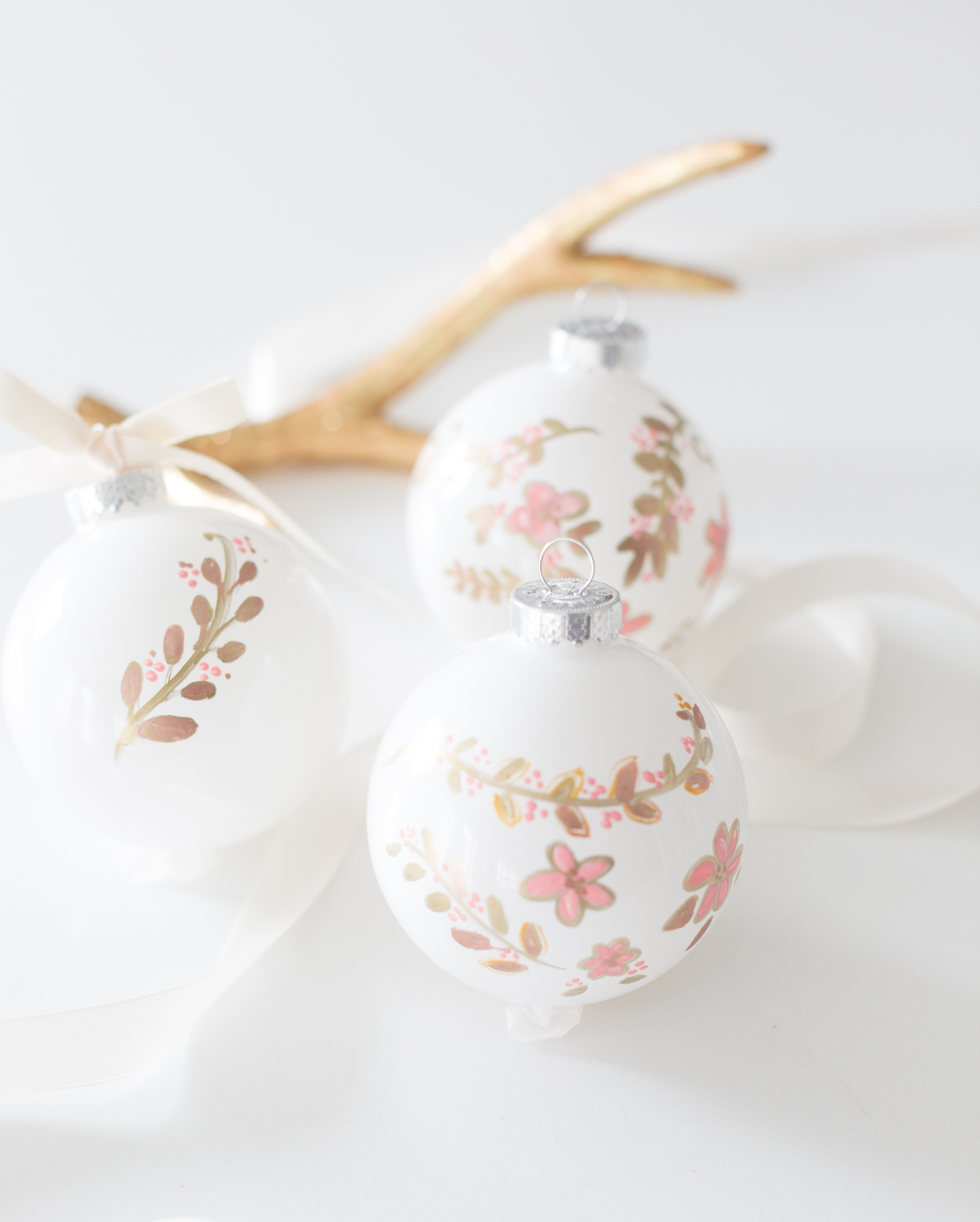 I can't wait to show you the rest of the tree next week.
Thank you so much for stopping by today…I hope you have a beautiful day.
much love,