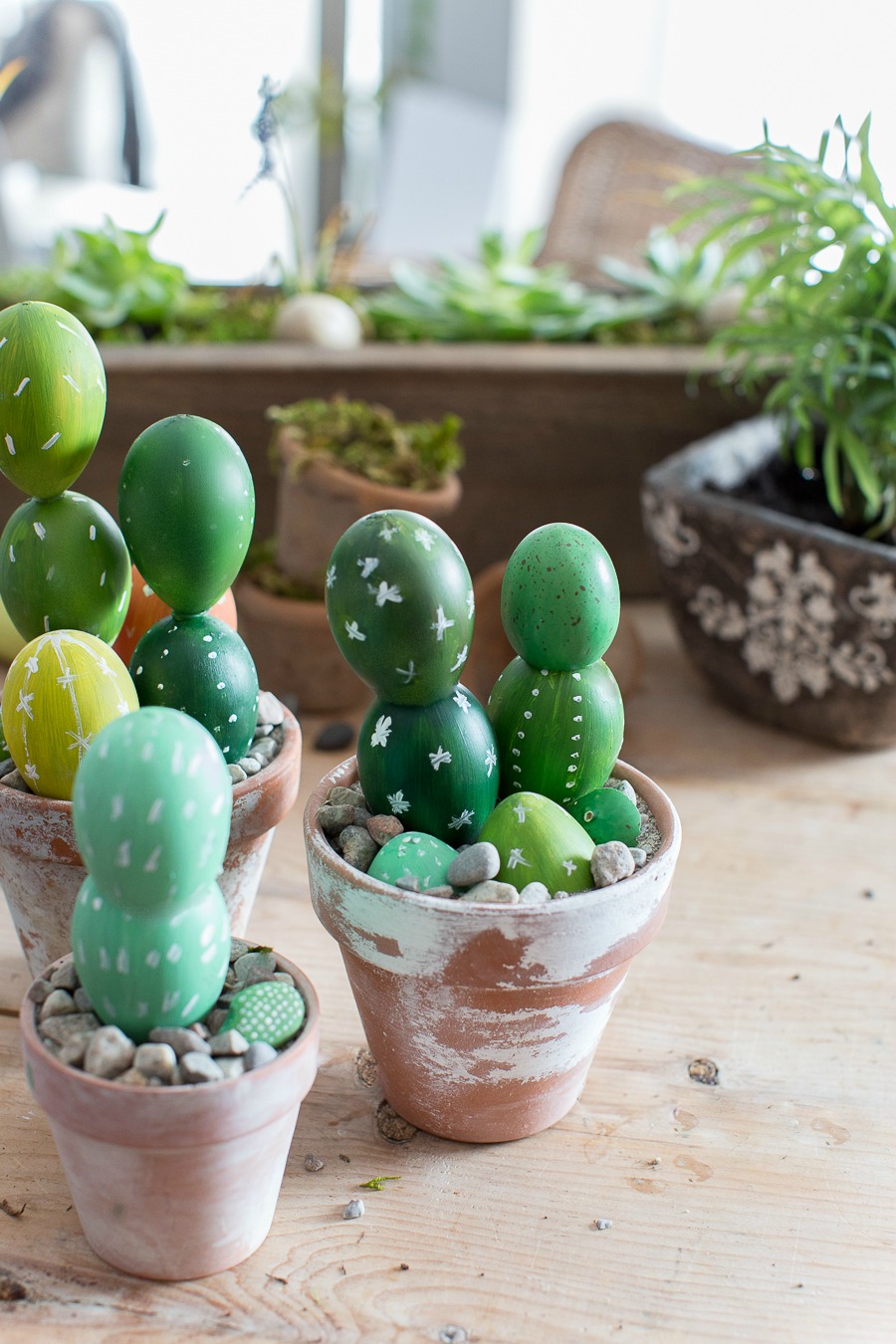 Hello friends…I hope you had a nice weekend.
I was recently browsing through Pinterest when I came across my old cactus rock project, prompting today's post. It was a spontaneous idea; the kind of idea that just hits you and you feel the need to drop everything you're doing to tackle this brand new 'genius' idea. Well, perhaps the idea that I could replace rocks with painted eggs that look like cute little cacti is not "genius", but you know what I'm saying.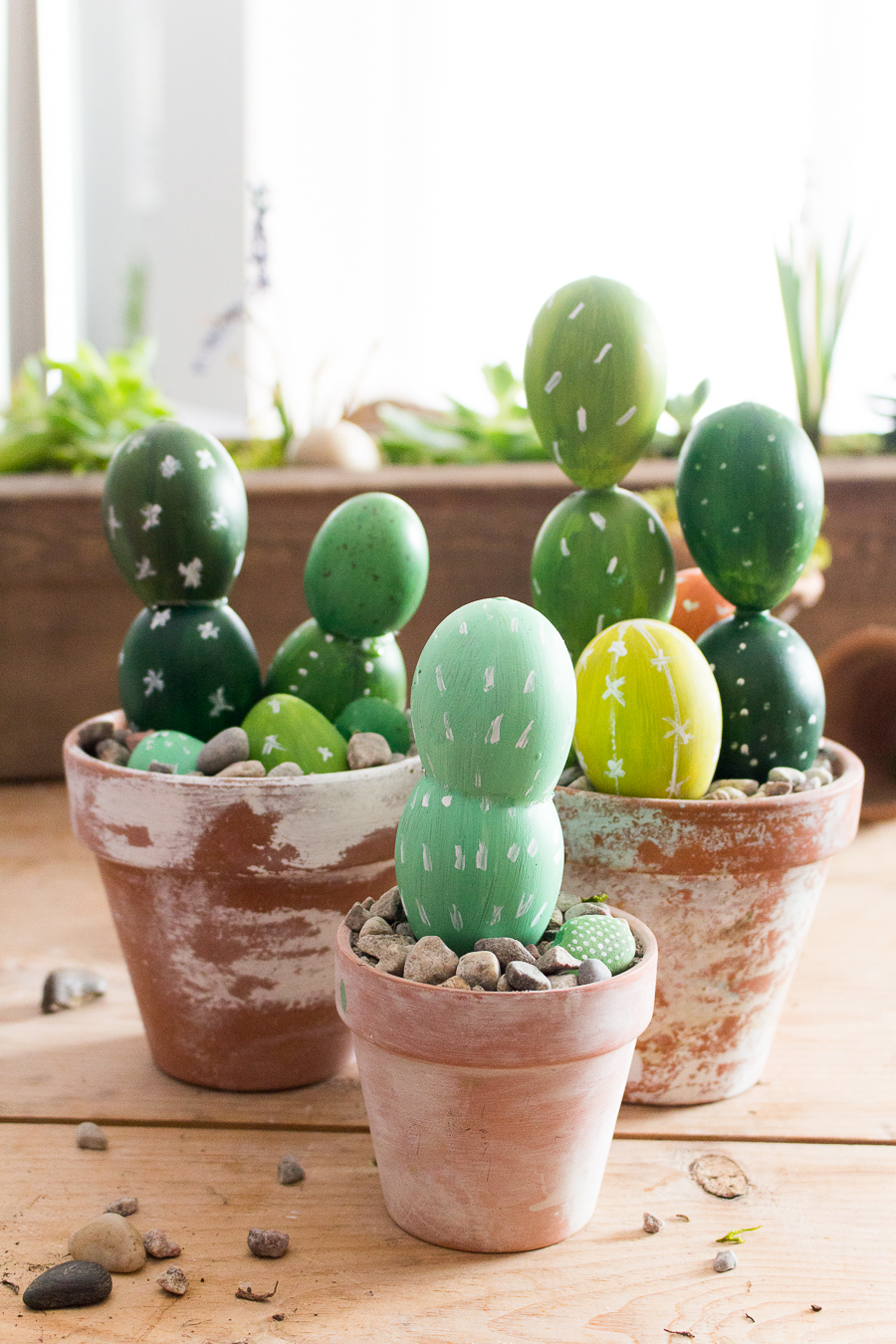 These are just simple craft eggs, which I painted in various shades of green and hot glued together. For some – like those pictured above – I cut a little bit of the bottom of the top egg so it would fit into the top of the bottom egg.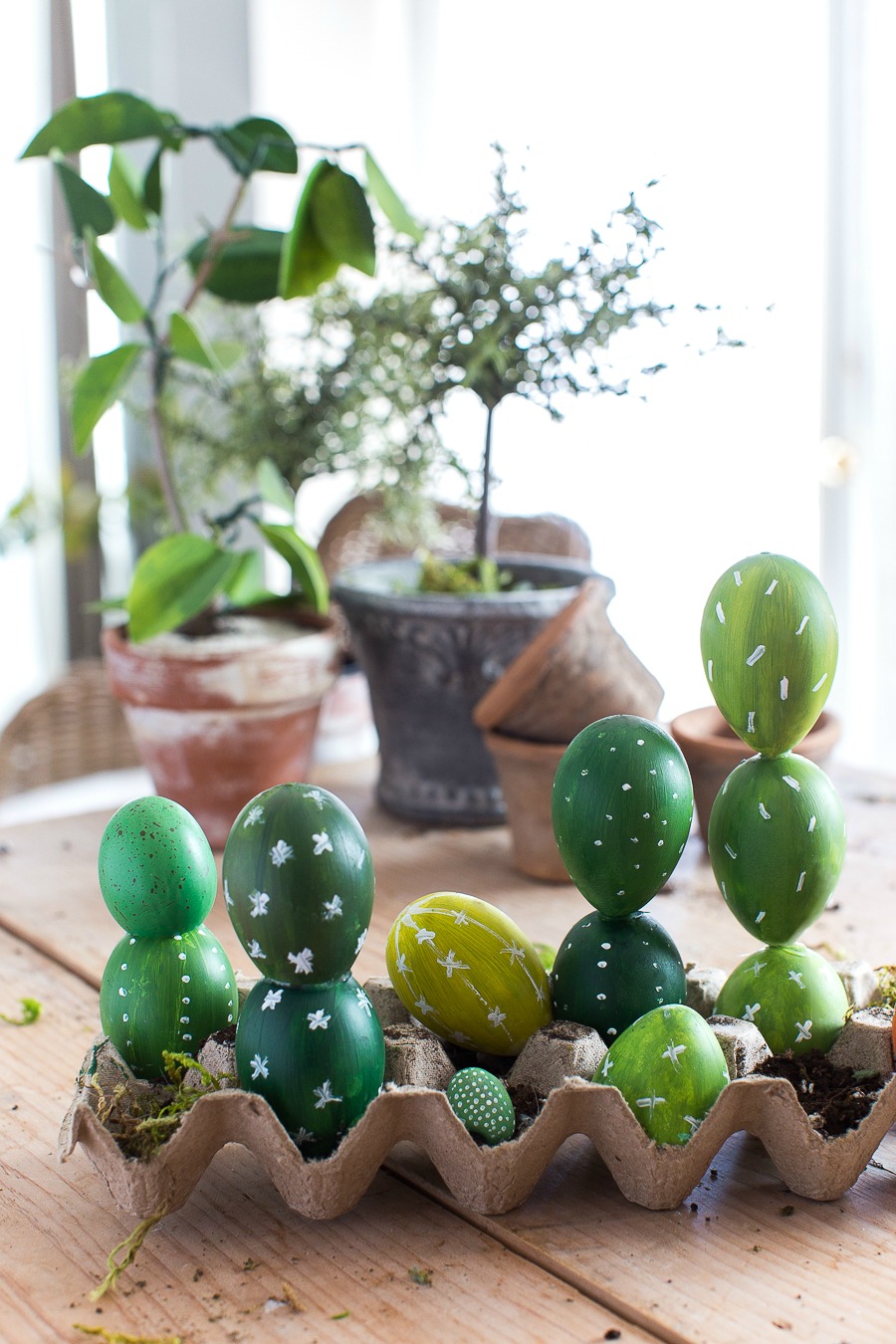 While for others, I simply used some of the foam eggs (pictured HERE) and hot glued them together.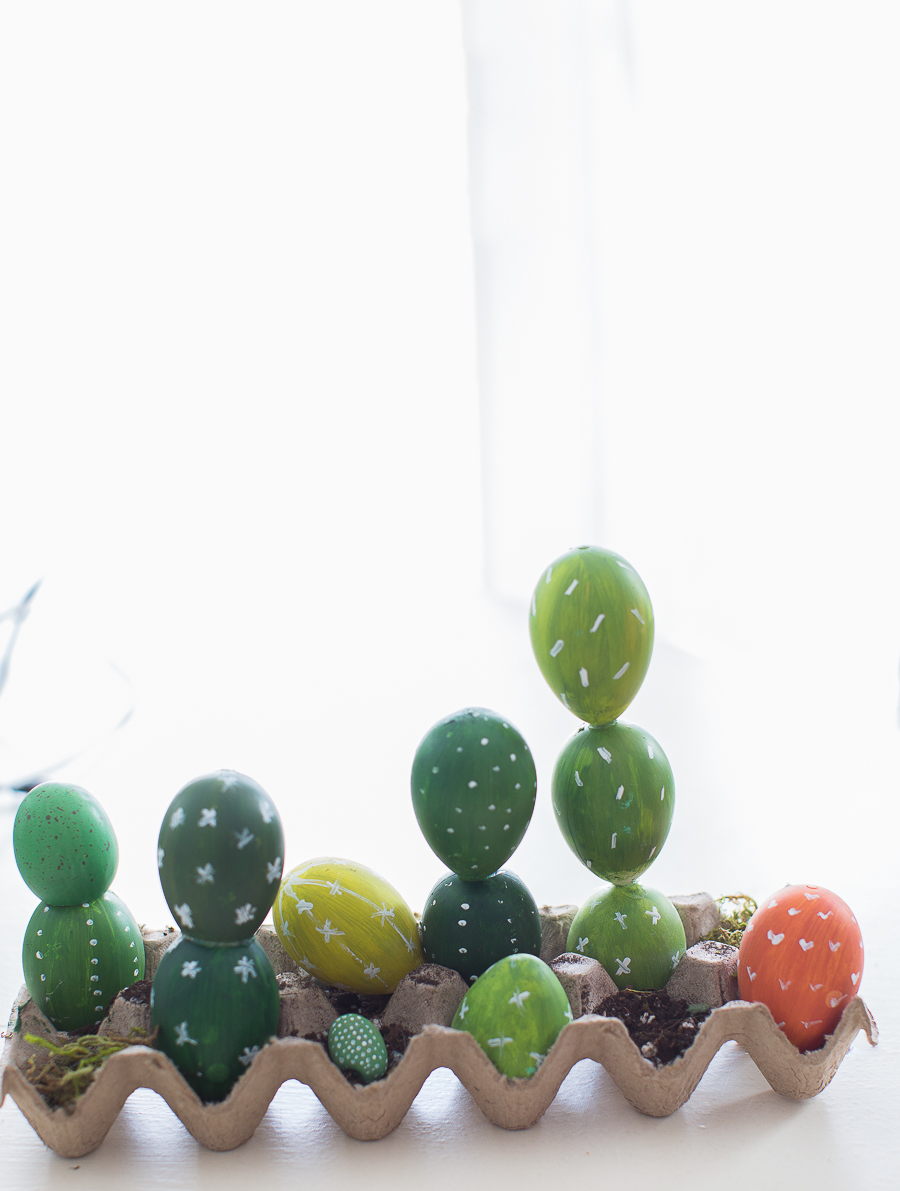 Super cute and fun, right?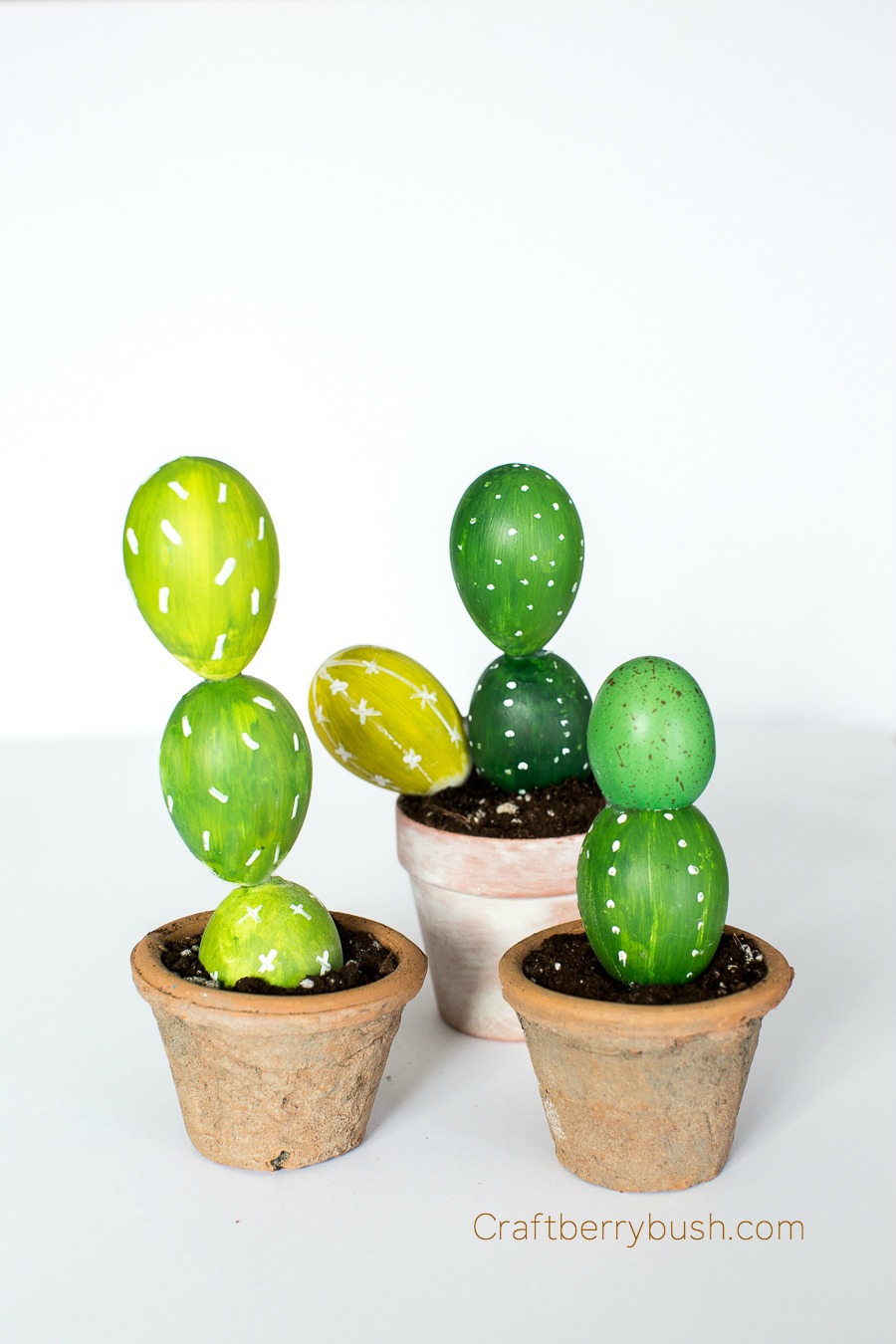 I think these would be so fun to do with your little ones as it's a fun take on your traditional Easter eggs.
Here are some of my favourite Easter eggs from previous years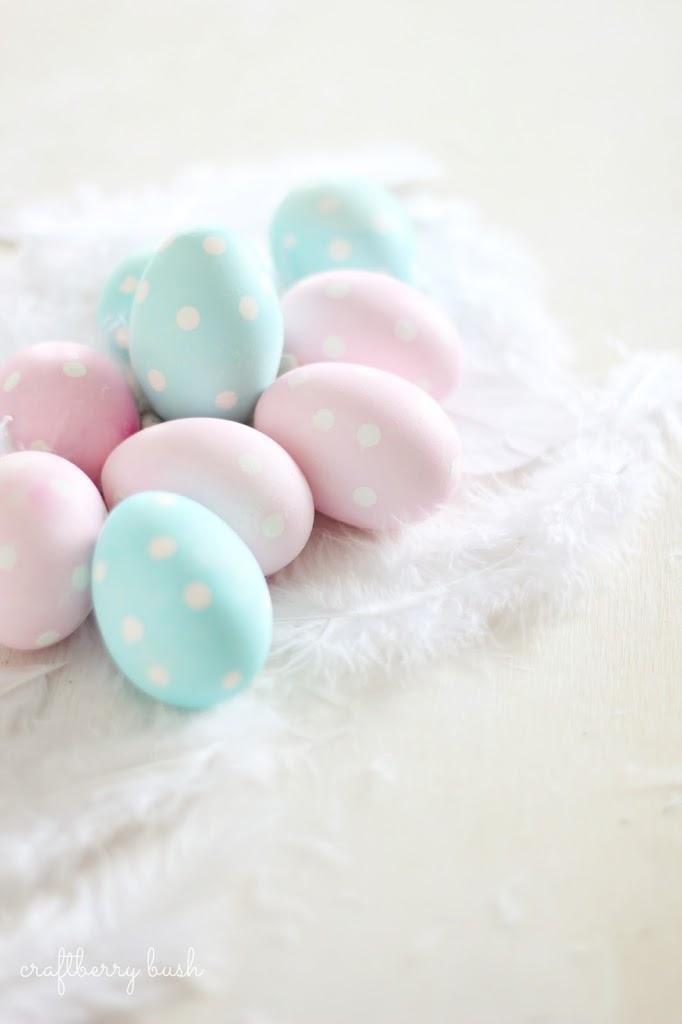 '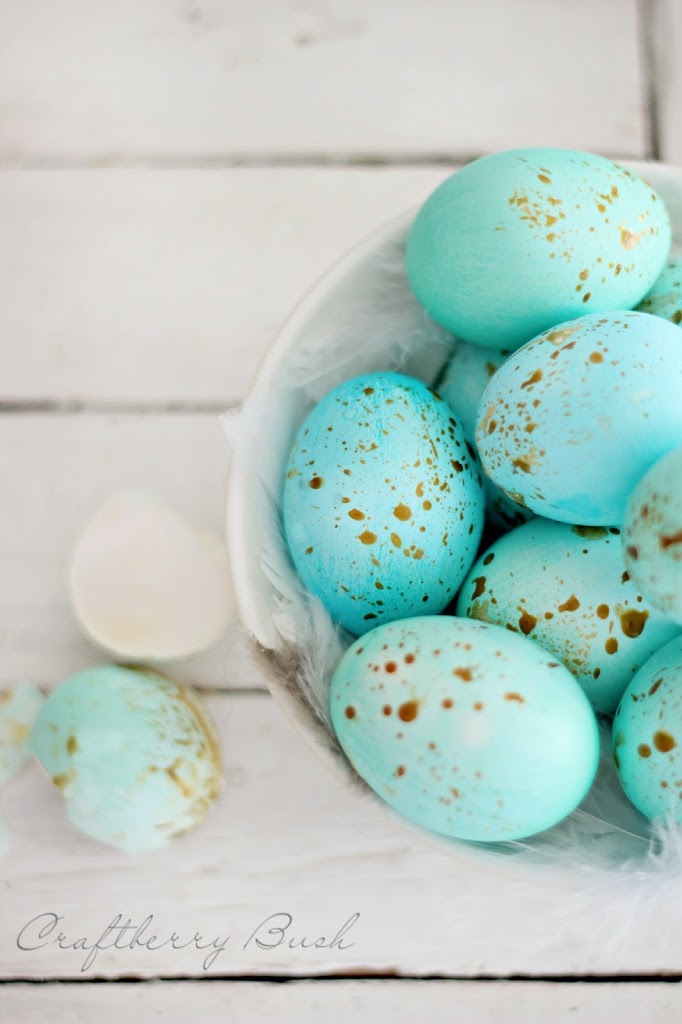 Aqua and gold Easter Eggs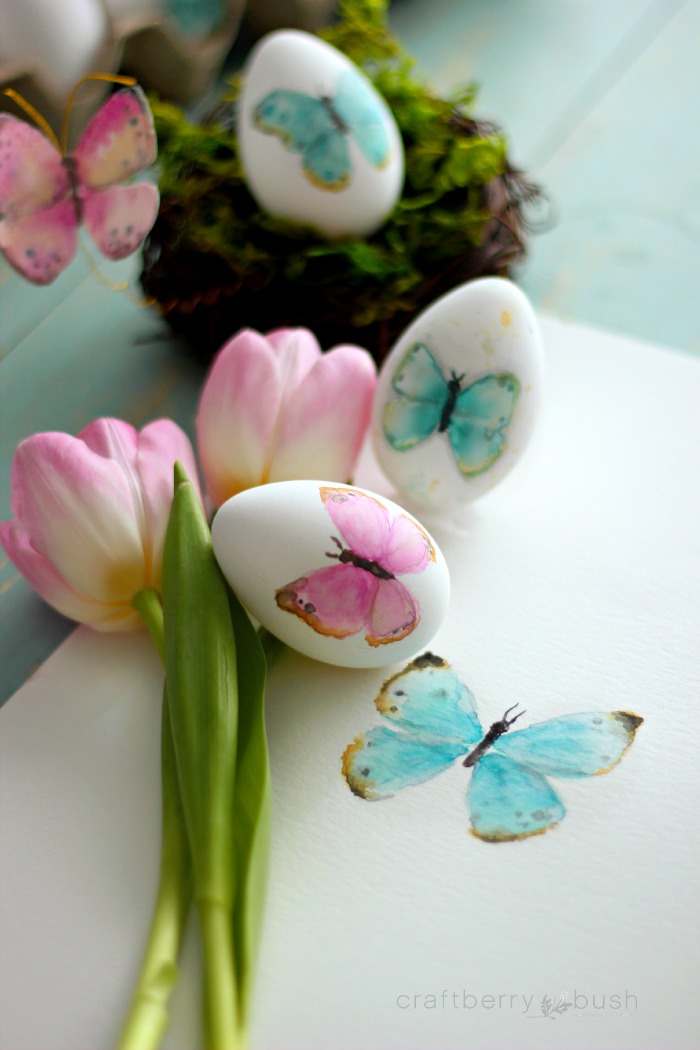 Butterfly Easter Egg