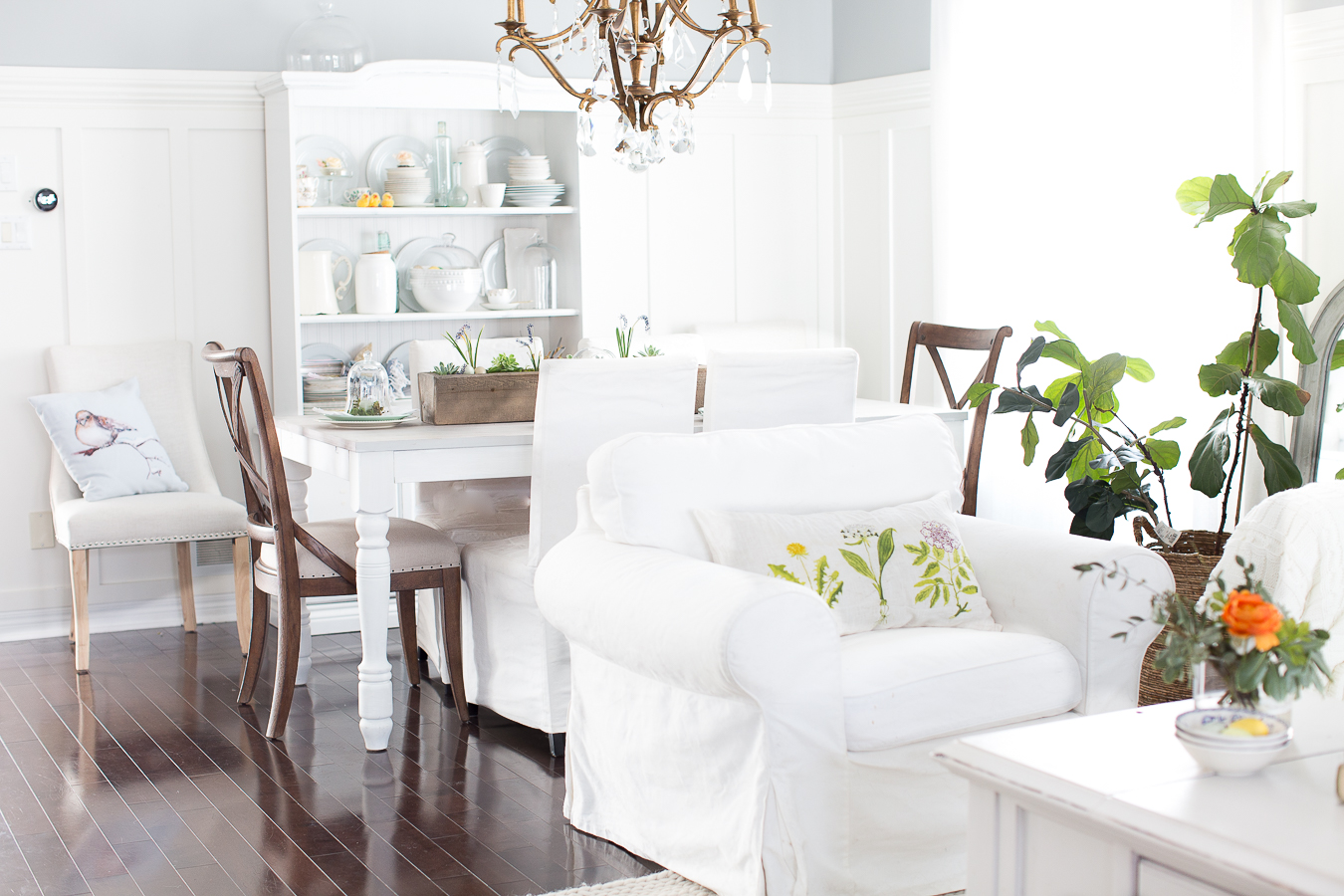 It's early evening and the sun is only now beginning to set…a good indication that spring is near.
I can hear the kiddies laughing outside as they play in the snow and wait for hubby to arrive home, nutritious food in hand. In other words, daddy's bringing in pizza.
It has become somewhat of a tradition for us to gather around the TV every Wednesday to have pizza and watch Survivor. It's one of the few shows we can actually watch as a family without us having to worrying about shielding the kids from censorship. Call me old fashioned, but I want to keep my kiddies innocence intact for as long as I can. Having said that, I'm not naive to think they don't hear things I don't want them to at school, but I can't control that. I can however control what we model here at home.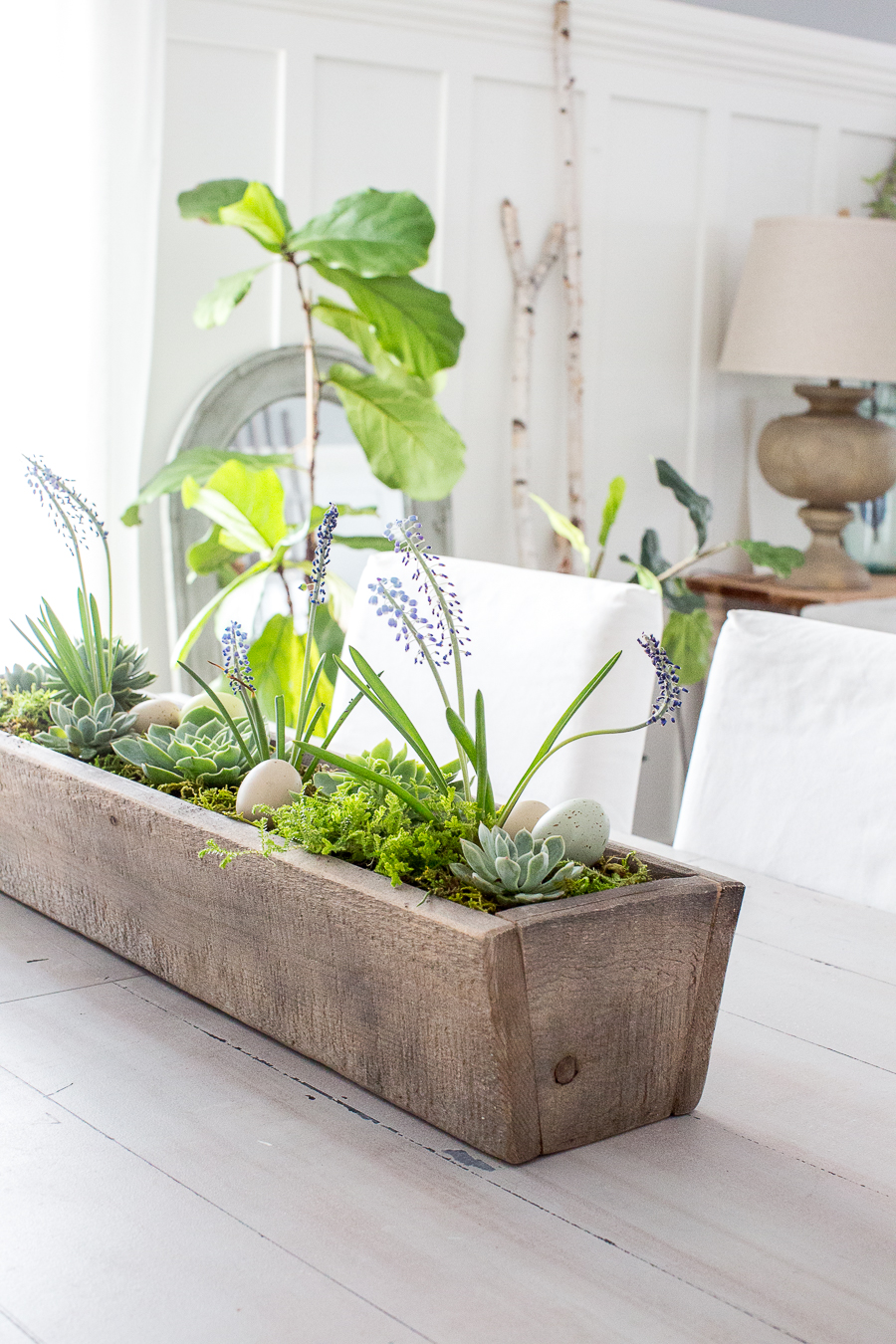 Speaking of wholesome shows, I received this beautiful gift from my sweet friends at Magnolia Market, which is of course owned by the beautiful and talented Joanna Gaines, star of the HGTV show Fixer Upper.
I'm fortunate to have gotten to know Joanna over the last year and can't say enough great things about her, her beautiful heart and inspiring story.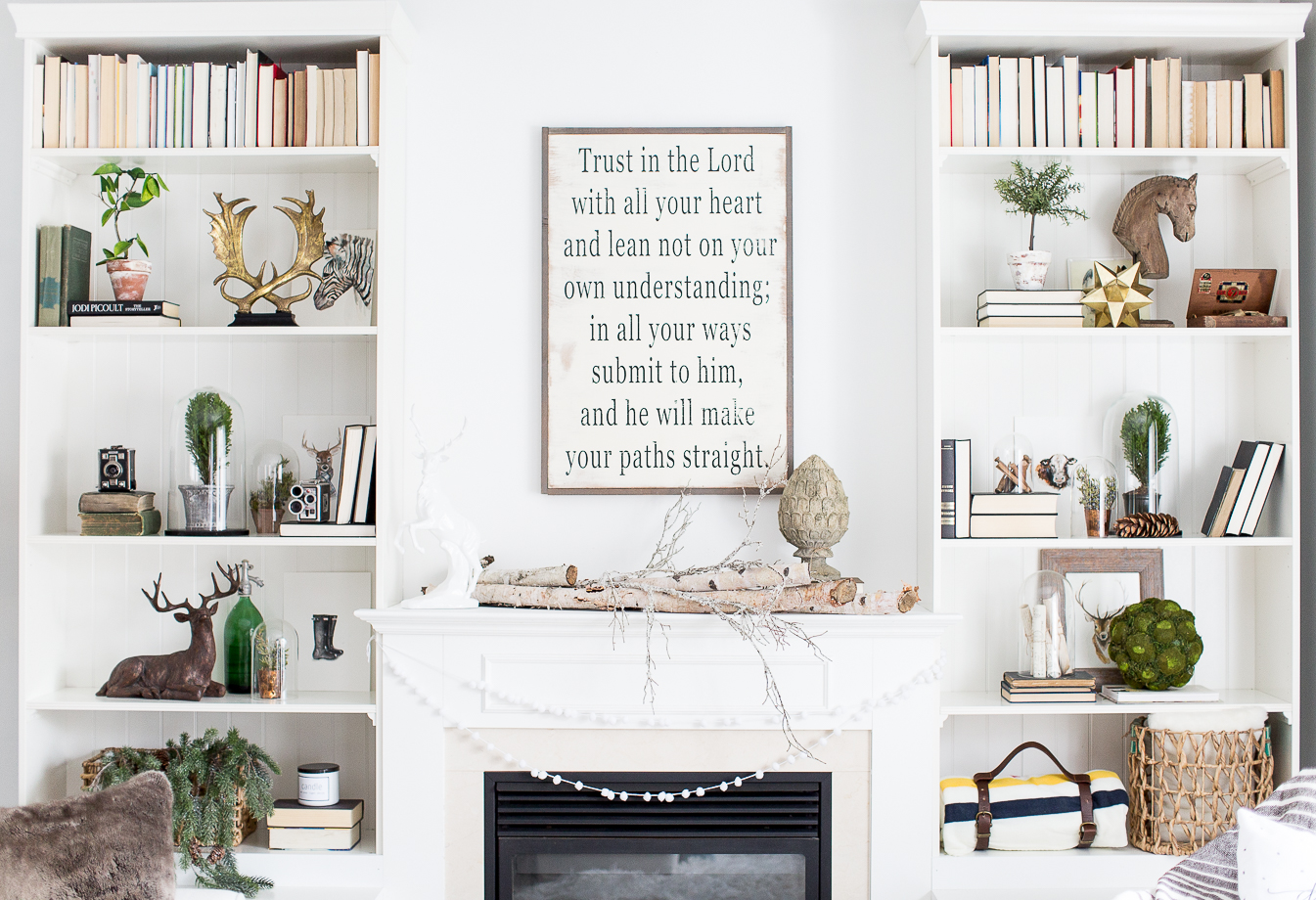 To me, her journey is a true testament of what happens when you put God first – Proverbs 3:6, which you may know is one of my favourite verses. We all have dreams and I admire the faith and obedience to trust God's voice when He tells you to put them on hold, trusting the rewards will be grander than you imagined. Joanna did just that, and I can attest to the fact that she continues to pay close attention to God's voice.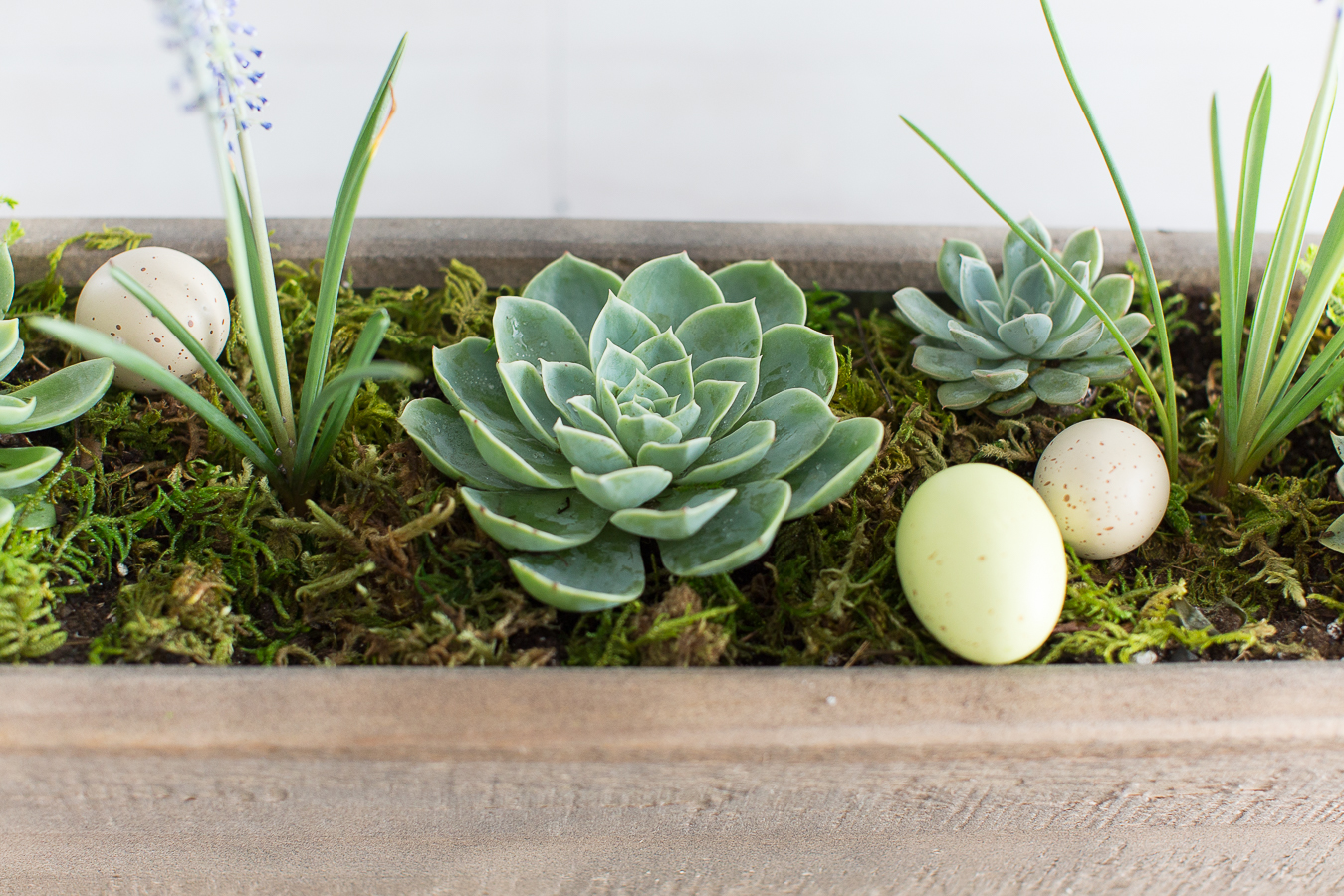 Though she is talented beyond words and has attained fame along the way, what inspires me the most is the testimony of faith and love of Christ that she is able to spread to so many.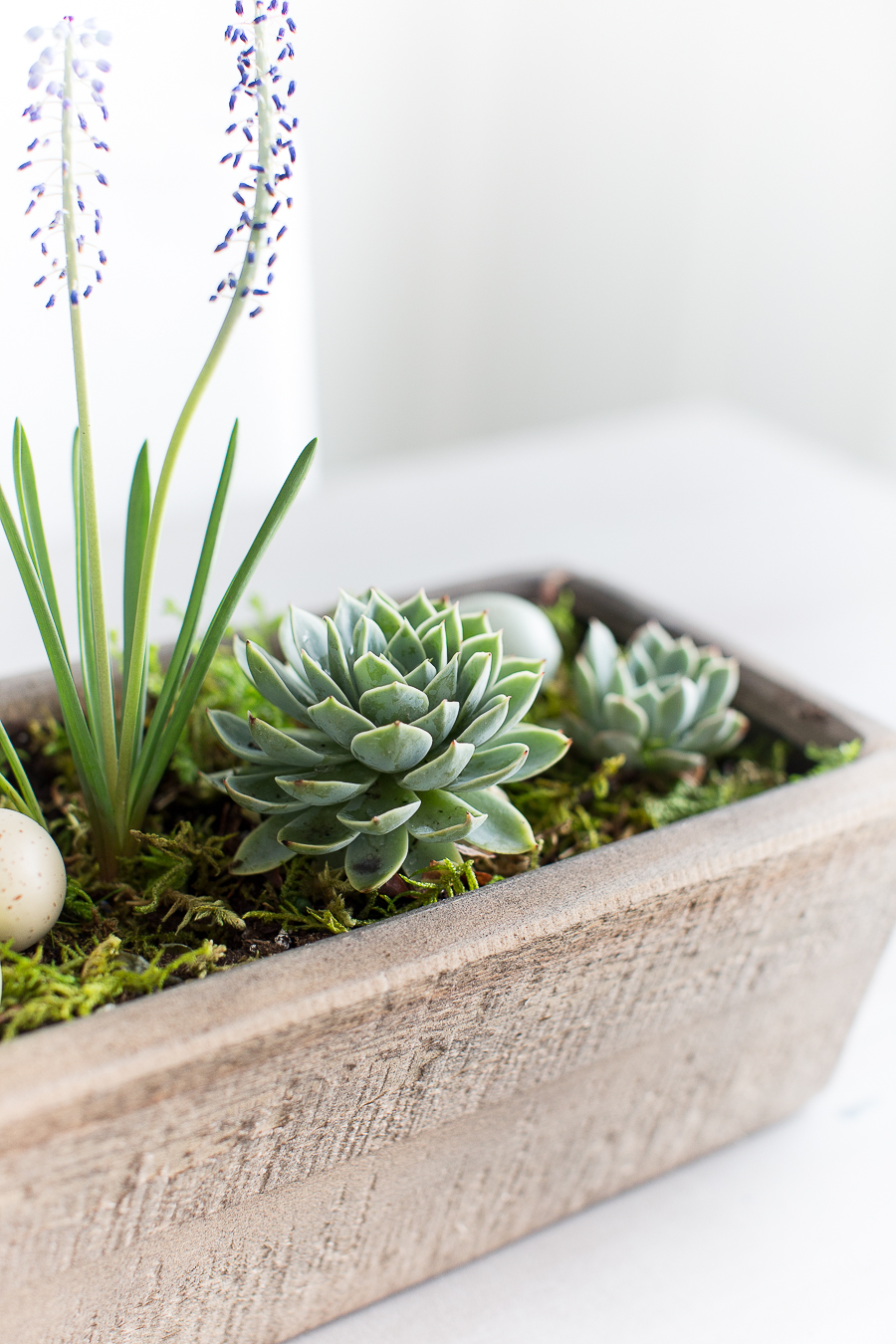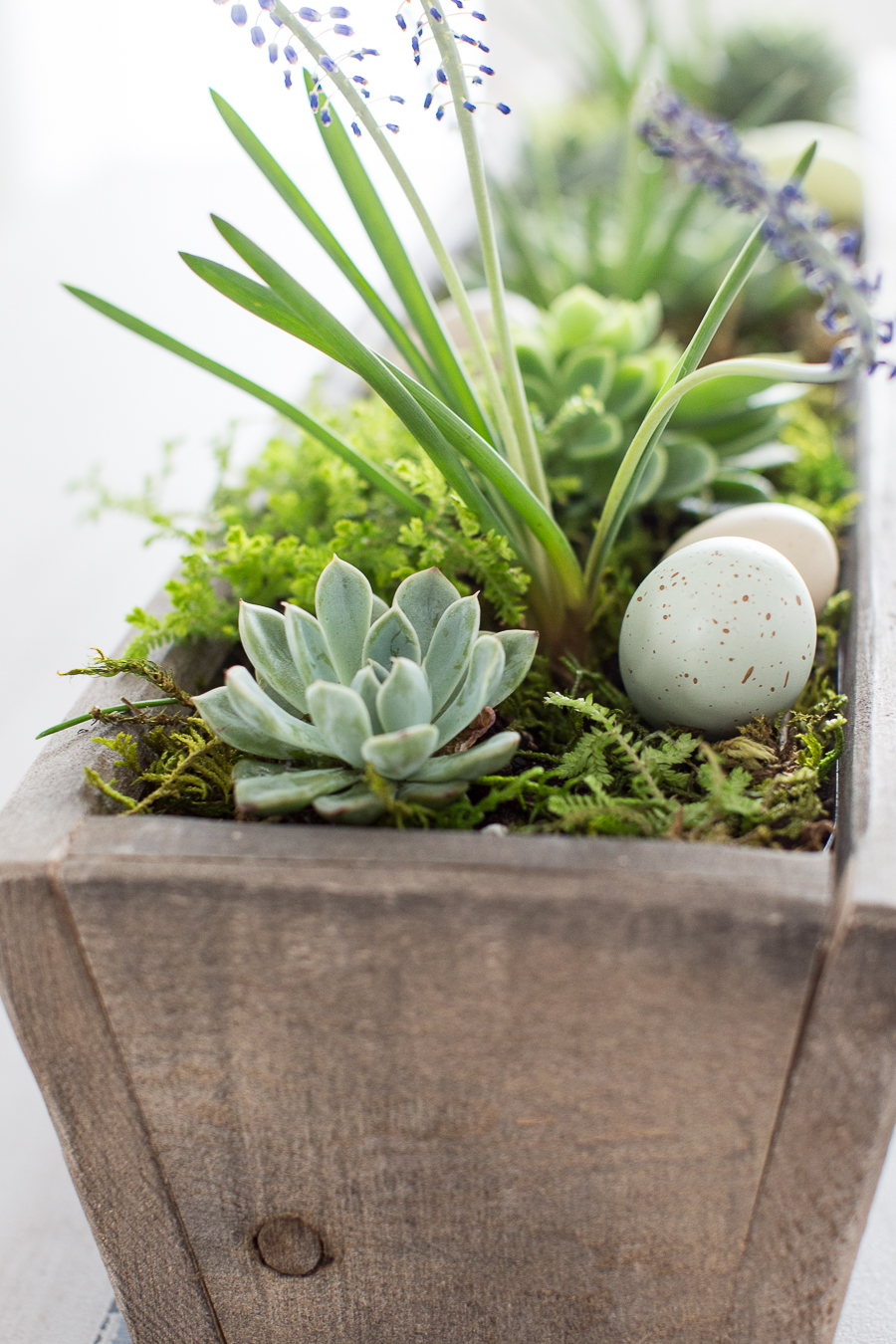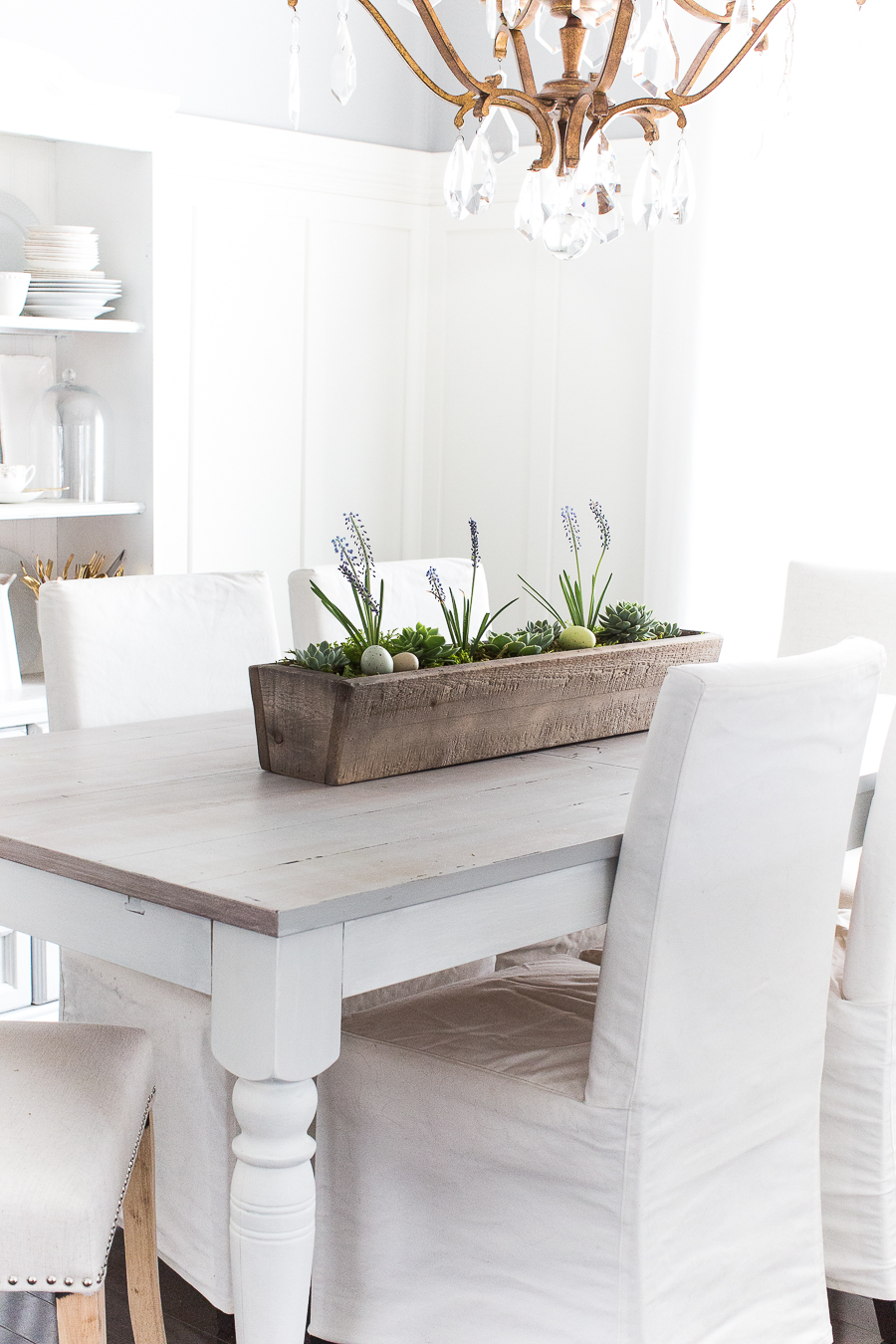 As for the centerpiece, to make it a little more seasonal, I decided to plant some pretty grape Hyacinths and placed some random eggs here and there.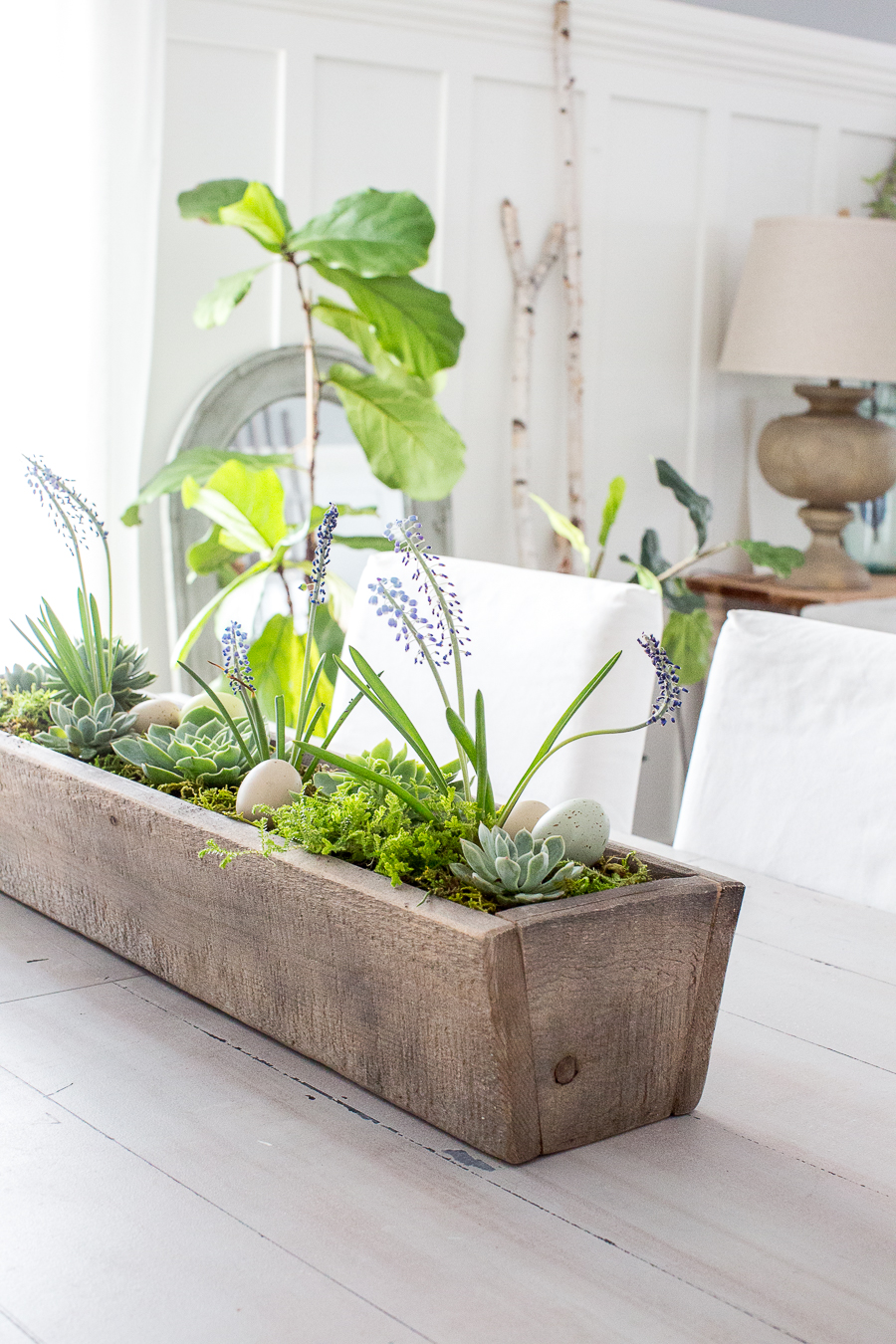 Just for a subtle hint of Spring.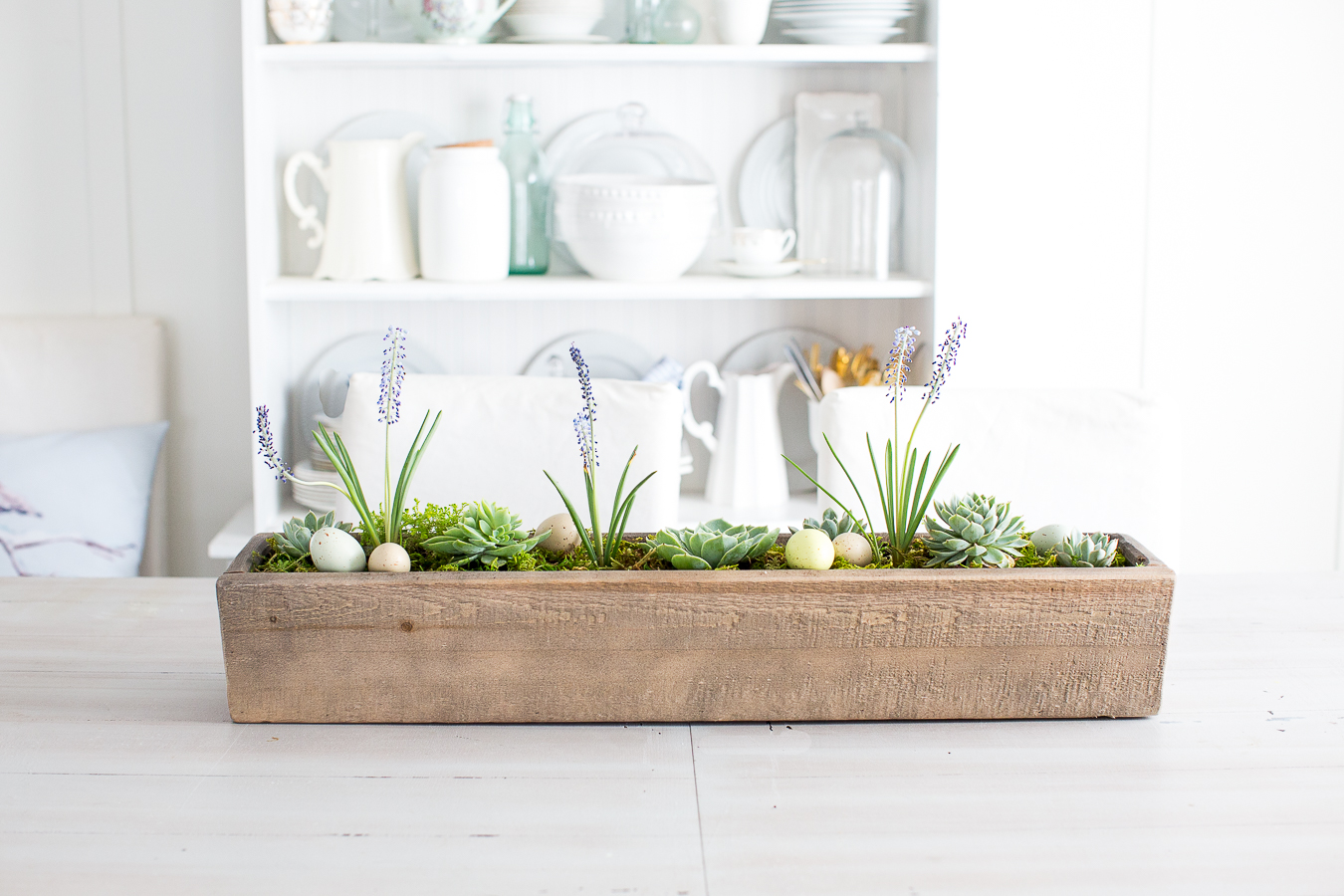 What I love about this trough is that it comes with an aluminum liner so you don't have to worry about any water damage on your table. I also love that Magnolia often works with local artisans.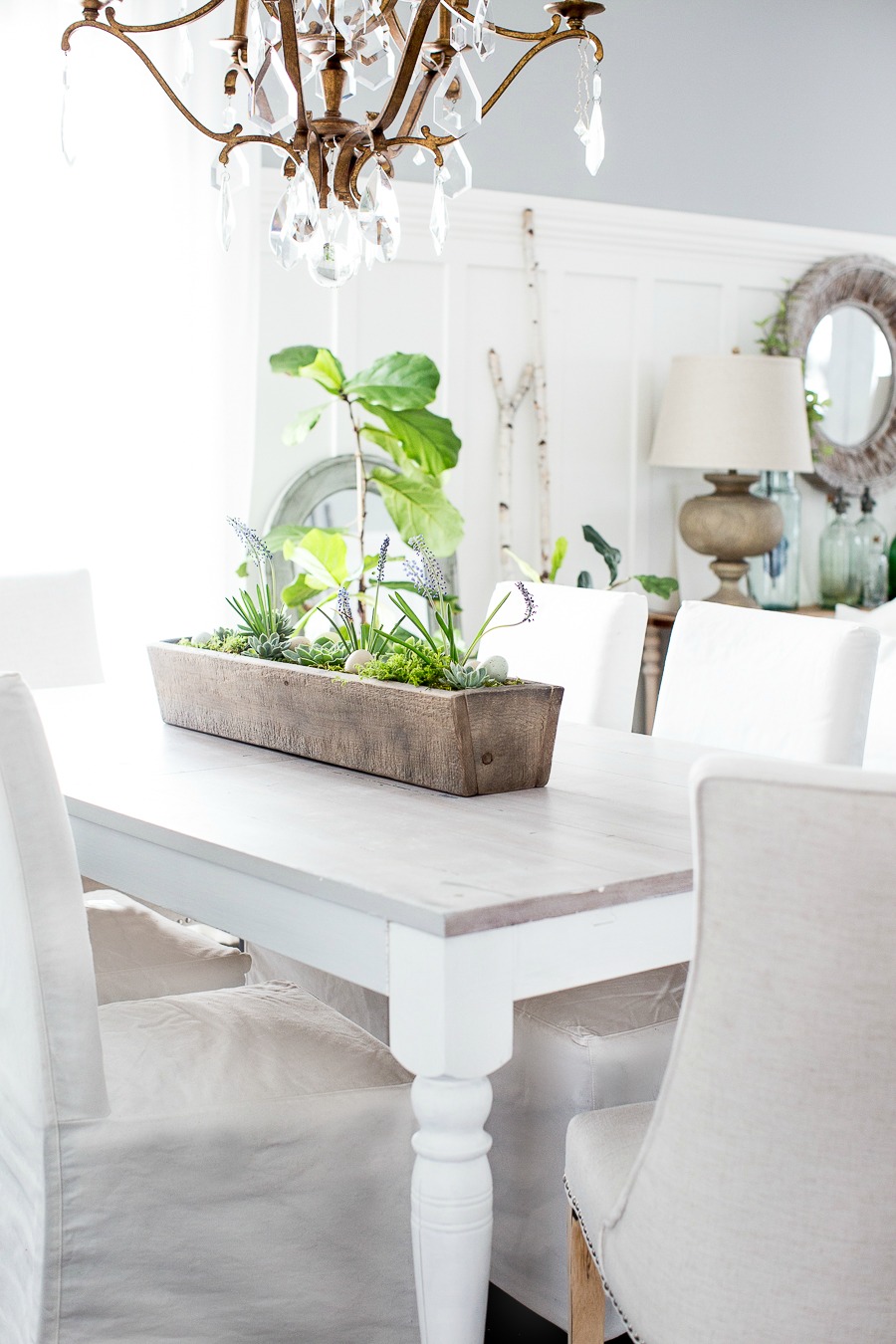 It's going to be fun changing it up as the seasons evolve.
Here are some of my favourite items you can find at Magnolia Market.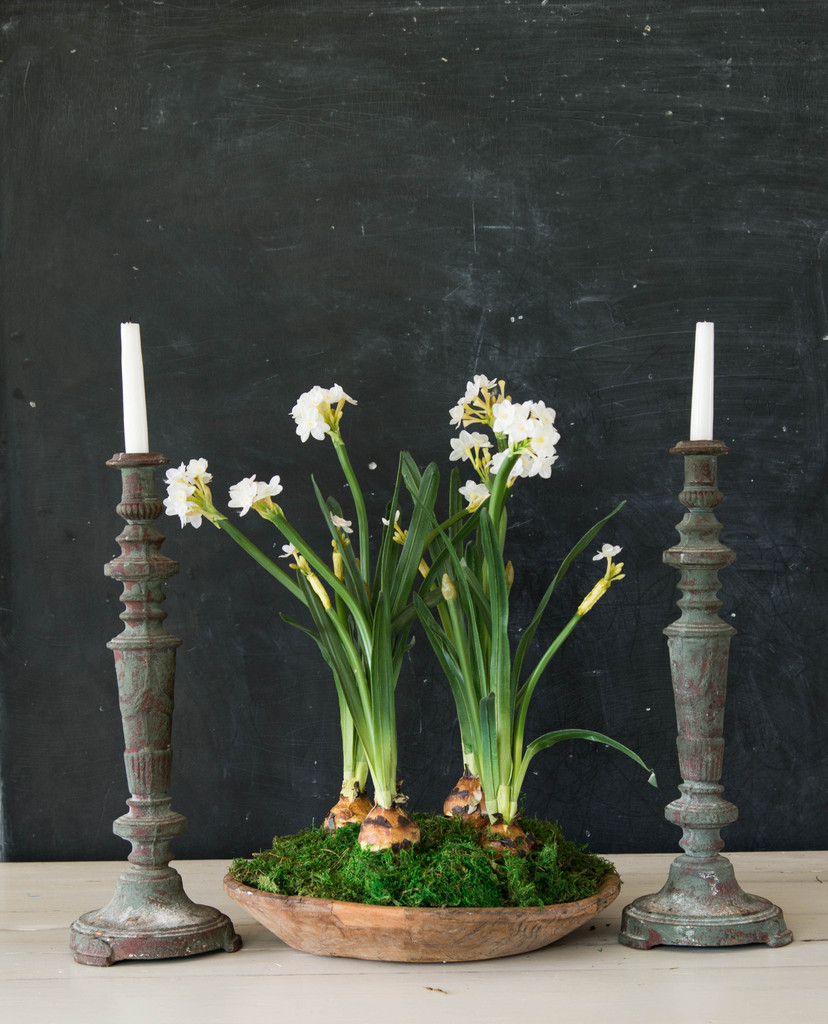 Hard to believe these paper white bulbs are not real, right?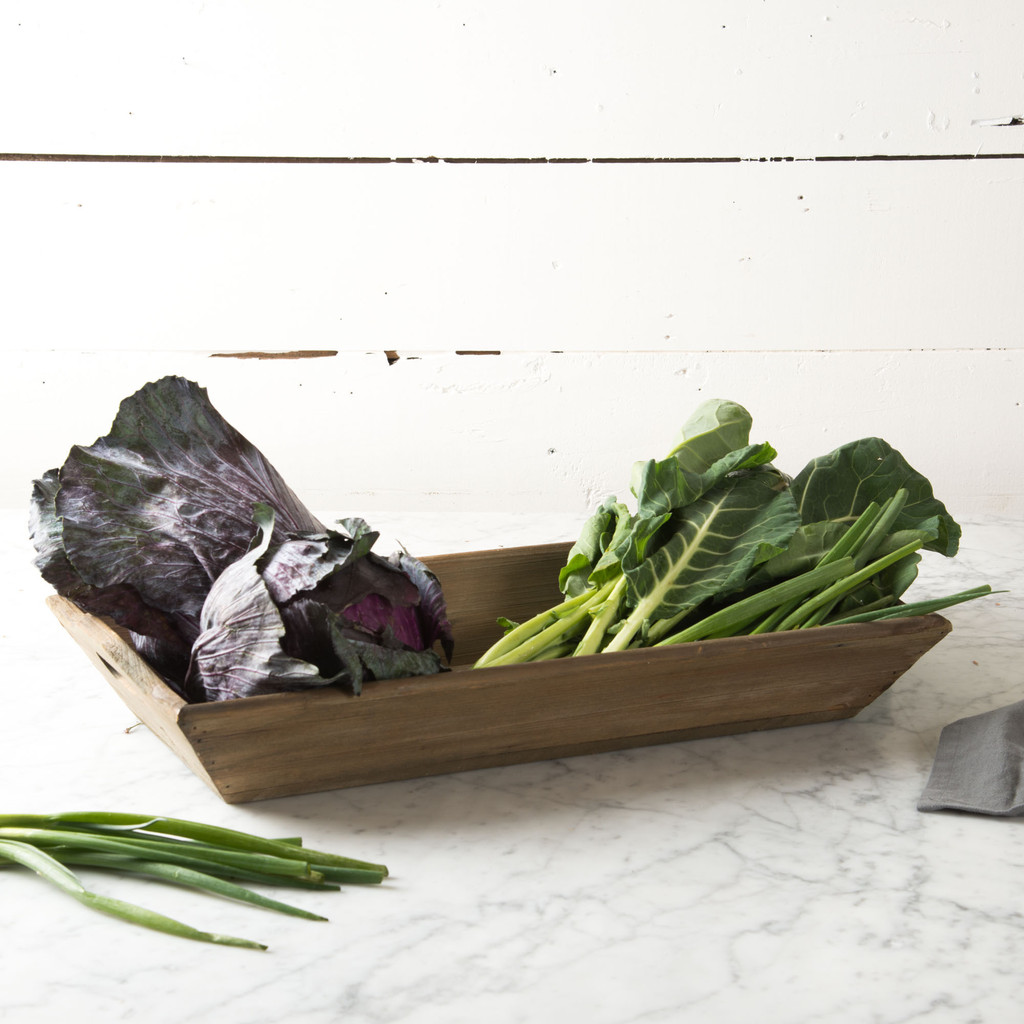 This Rectangular Reclaimed wood is perfect to display on your kitchen counter, dining table or even coffee table. It's new to the shop, so you can be one of the first to have one.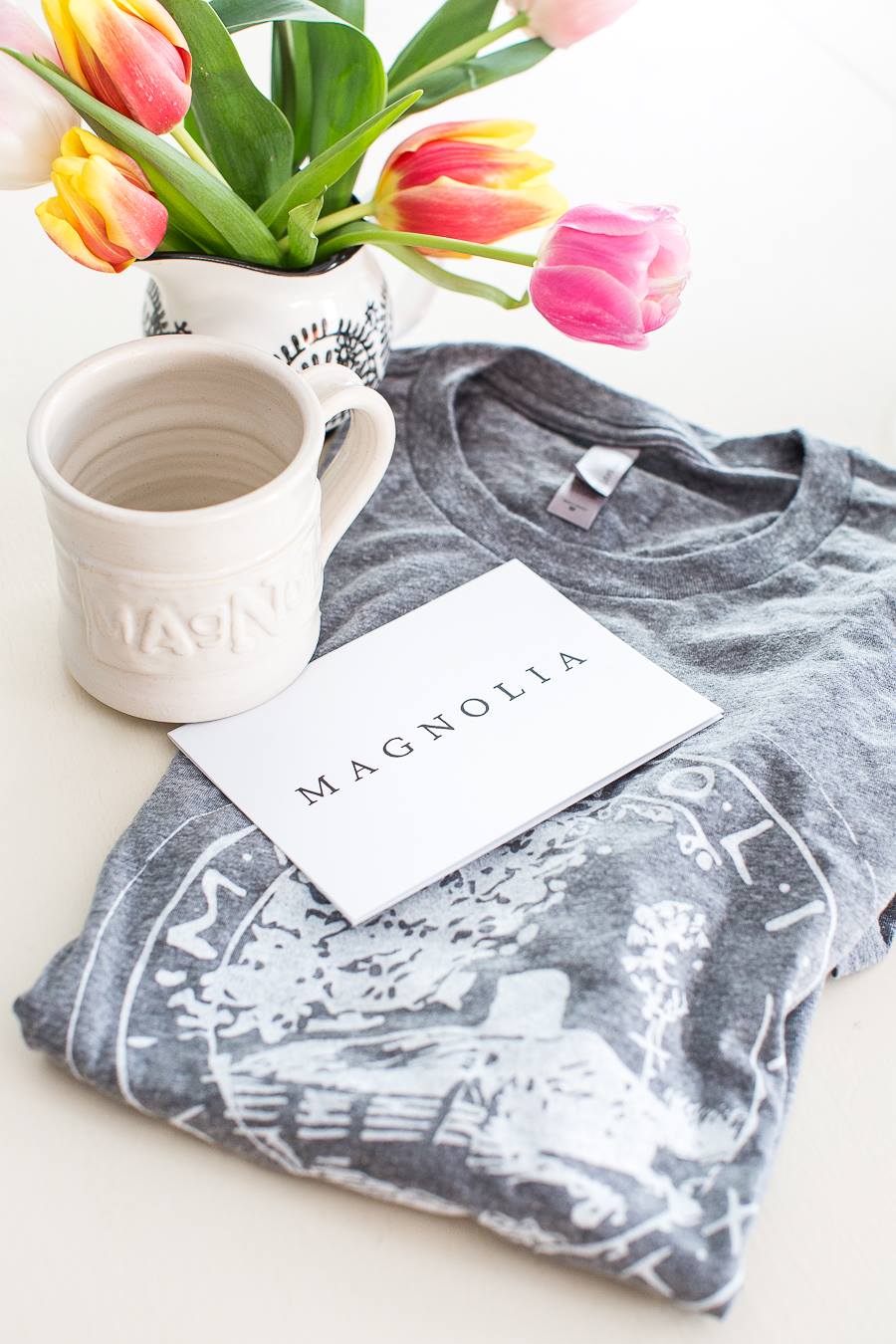 Of course their shirts and their mugs are a must when shopping their site.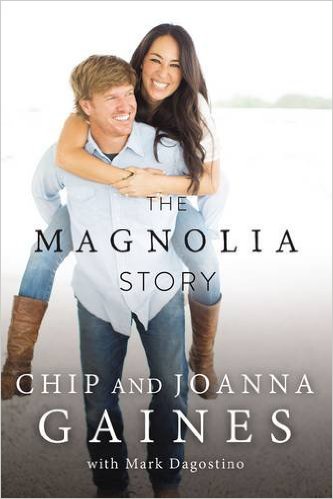 And of course don't forget to pick up their brand new book The Magnolia Story.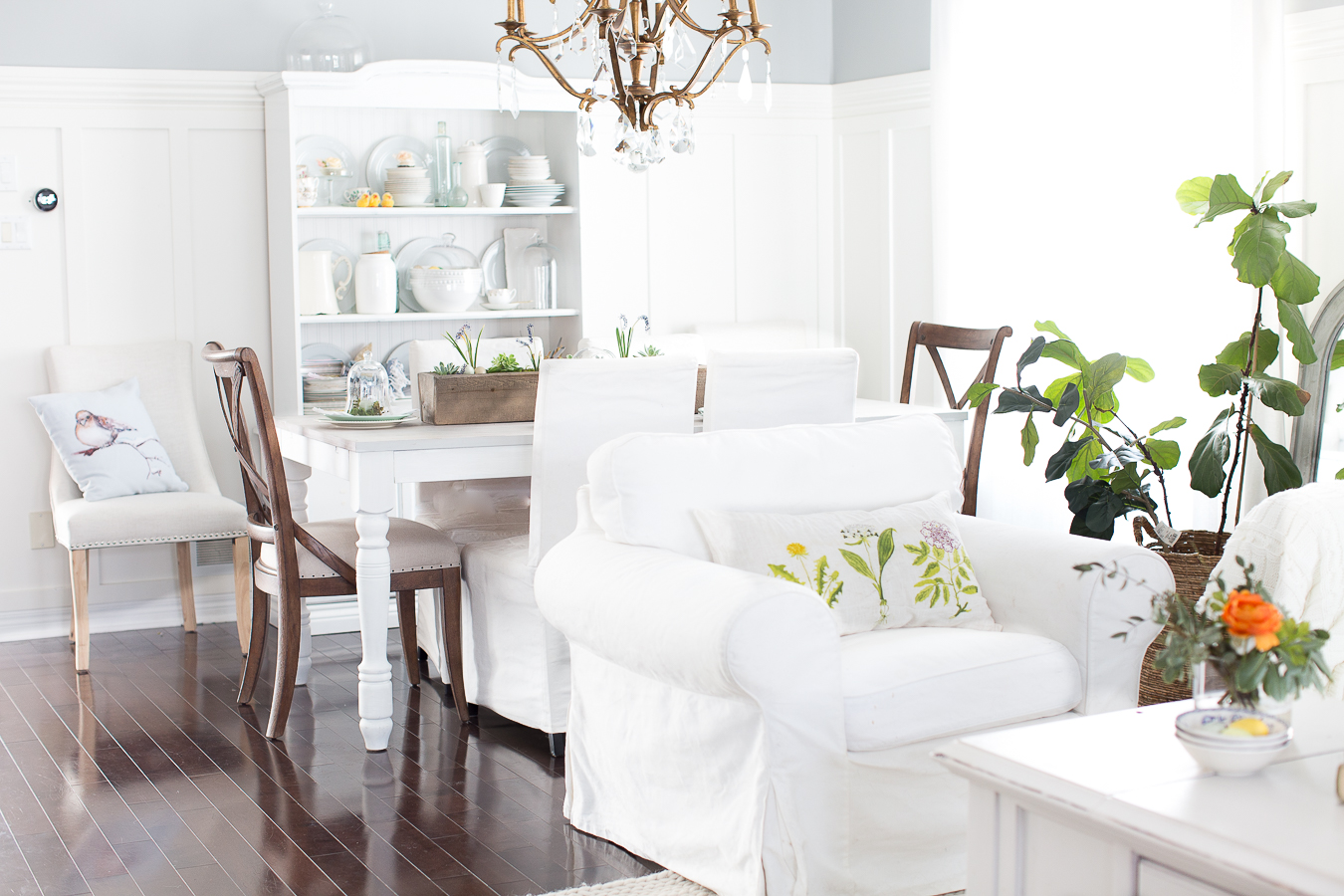 I also received a pretty paper white and next week will share how it looks displayed on our coffee table. In the mean time, I want to thank you so much for visiting today. I hope to see you later on at The Inspiration Gallery.
much love,